With fall right around the corner, as in next Tuesday, I've been dreaming of Halloween, Thanksgiving, and most importantly, fall style! My favorite fall accessory is a marigold scarf. I've had it for years, yet I always seem to pull it out from the depths of my closet come autumn. It goes with everything, but only from September to November. I've been contemplating colors and looks for this fall, and I've come up with a pretty robust autumn inspiration board. I thought I would share to get everyone in the mood pumpkin flavored everything, infinity scarves, and best of all, warm tea (or coffee) on cold fall mornings. Enjoy!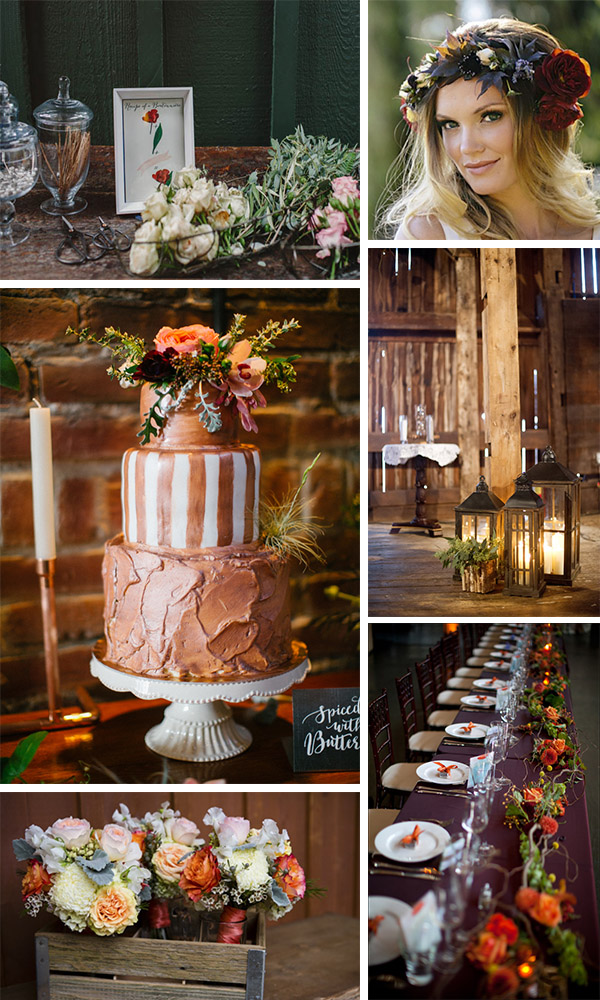 I'm all about mixing deep reds and oranges with pops of blues and yellows! You may also have noticed that green made an appearance in my board. I think a dark green is always a staple color in colder months, you can never go wrong! To make your fall wedding more seasonal, try adding rough woods and rich hues to your wedding decor.
For some fall fashion inspiration, head on over to our 2014 Fall Fashion Forecast!
Photos by Kelley Sweet Photography, Gabe McClintock Photography, La Vie Photography, Kimberly Chau Photography, Jennifer Ballard Photography, and Bradley Hanson Photography.