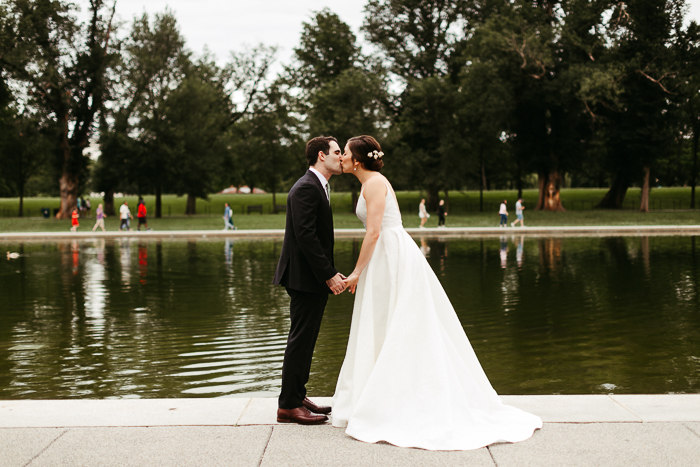 Liv and Mike's love story came full circle at their beautiful Washington DC wedding at the historic Dumbarton House—where they first met and fell in love. From the special first look, to a romantic ceremony at the unique garden alcove, to the cozy tented reception where guests were served comfort food like pizza, ice cream sundaes and cookie cake—their wedding had a sense of romantic simplicity, ease, and happiness. The couple, with the help of their planner Katie Martin, ensured that every element of their wedding was a direct reflection of their love.
The city has amazing quintessential DC spots so photographer Margaret Wroblewski explored the city with the couple to capture beautiful wedding portraits. The day couldn't get any better—then they ran into Vice President Kamala Harris. Suffice to say, this was truly an unforgettable moment on the happiest day of their lives. Scroll down to see the incredible photos!
The Couple:
Liv and Mike
The Wedding:
Dumbarton House, Washington D.C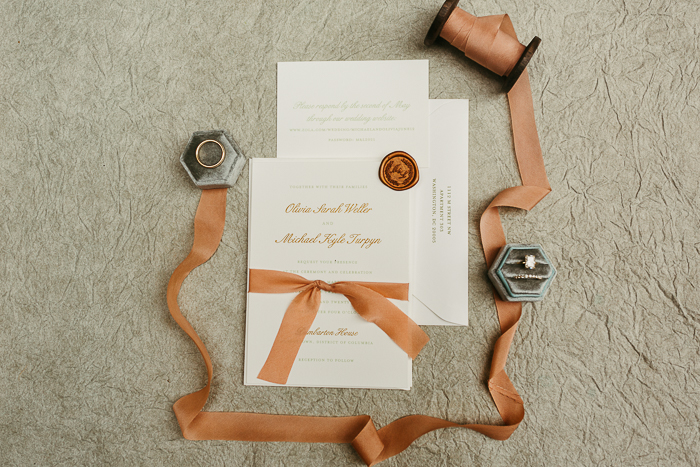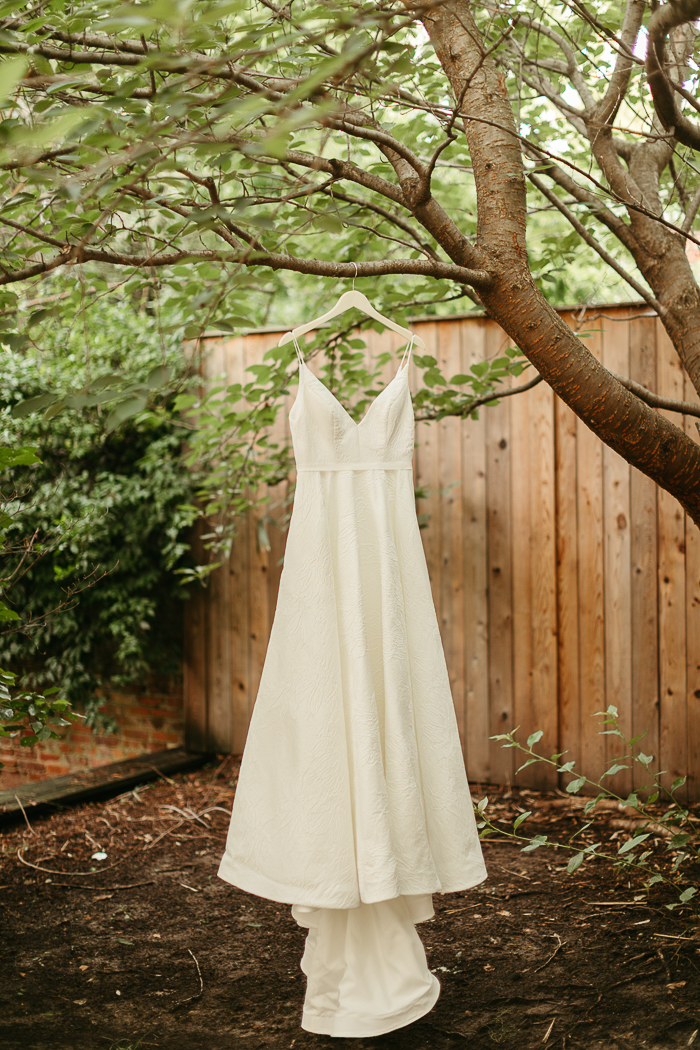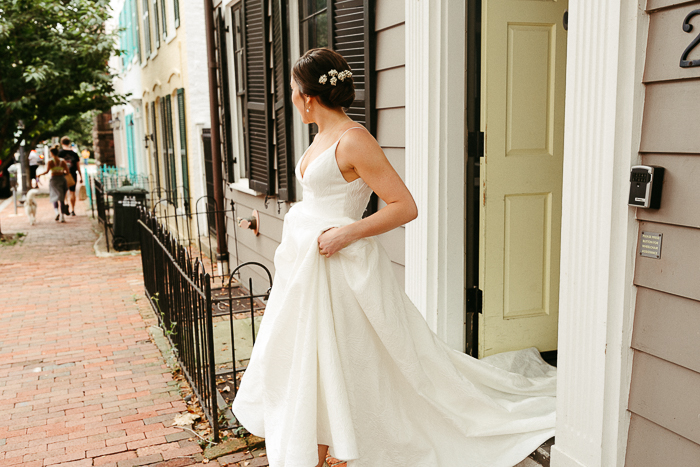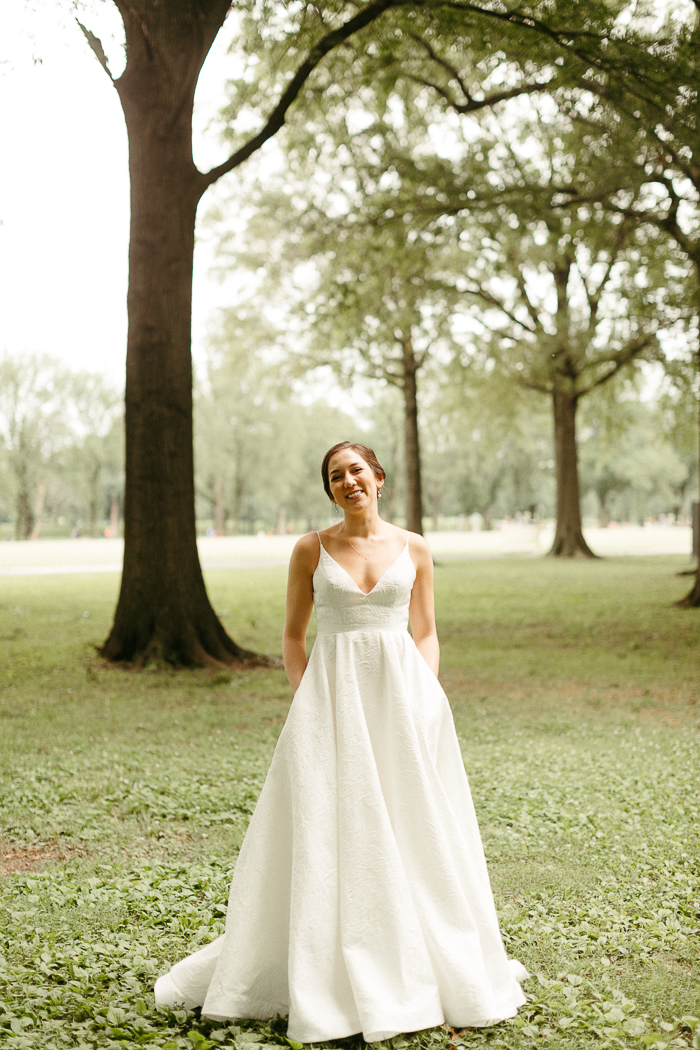 Wedding Advice From The Newlyweds
Throughout the process, it helped us a lot to look at the choices we had to make and just ask ourselves what felt like us. It's easy to get caught up and think you need all the things but it helped us to check in on our priorities constantly. We also felt so happy that we were able to spend time and talk with every single guest, so we suggest couples make sure they can do that!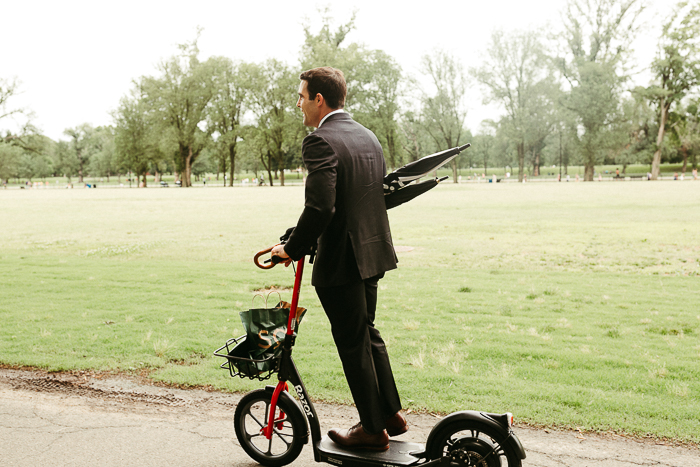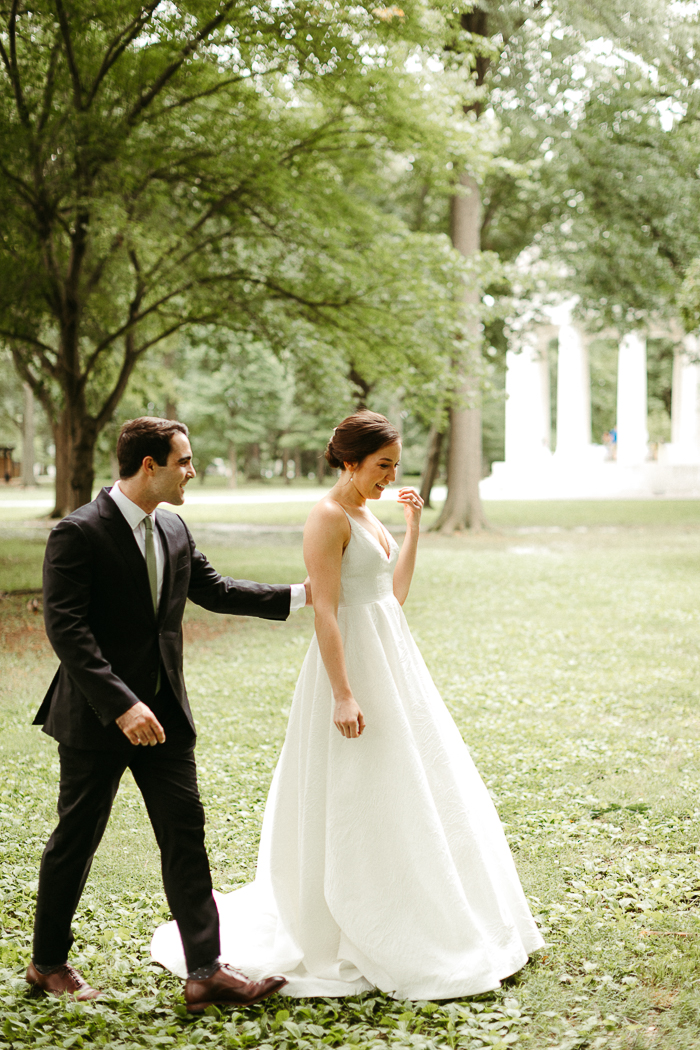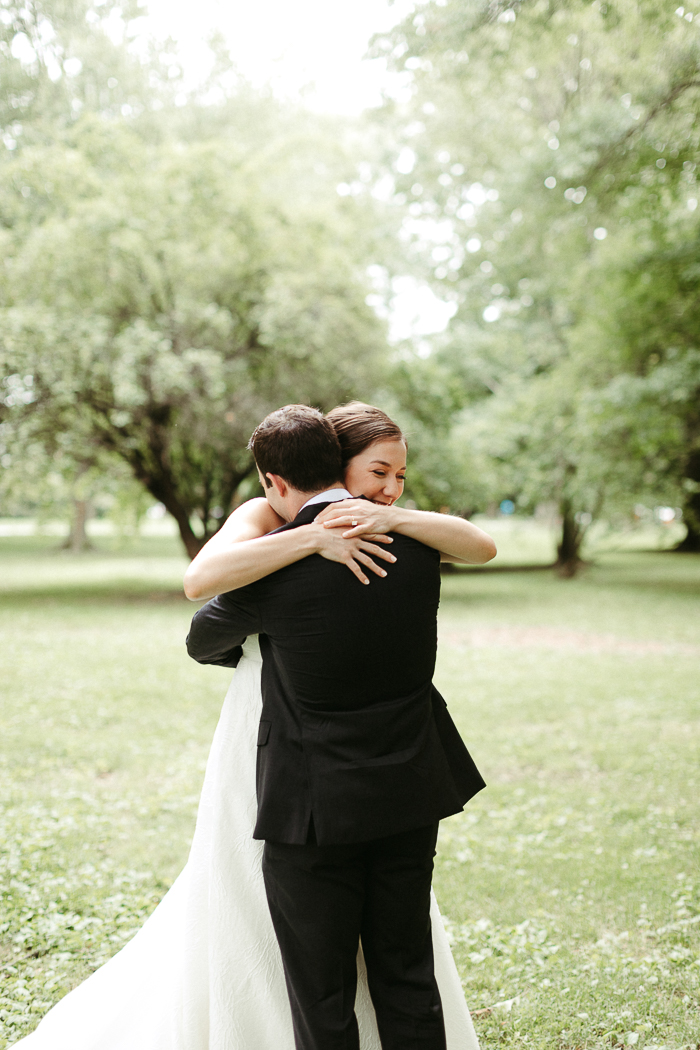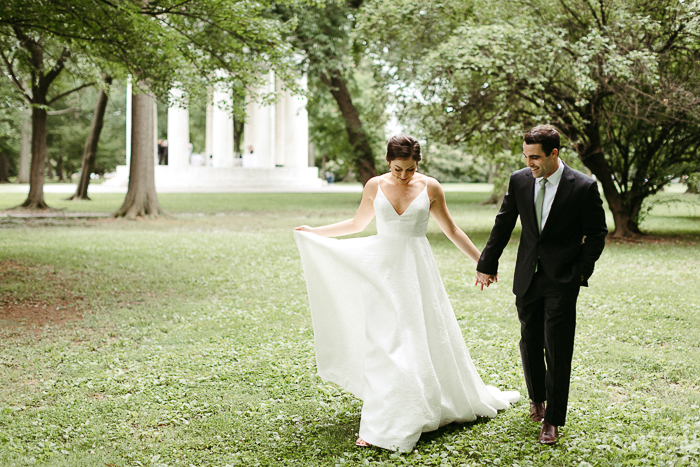 Both us and our families loved Margaret! Working with her was so amazing, easy, and comfortable. I highly recommend getting a photographer who knows the area so you can be confident that they'll guide you to find the best spots.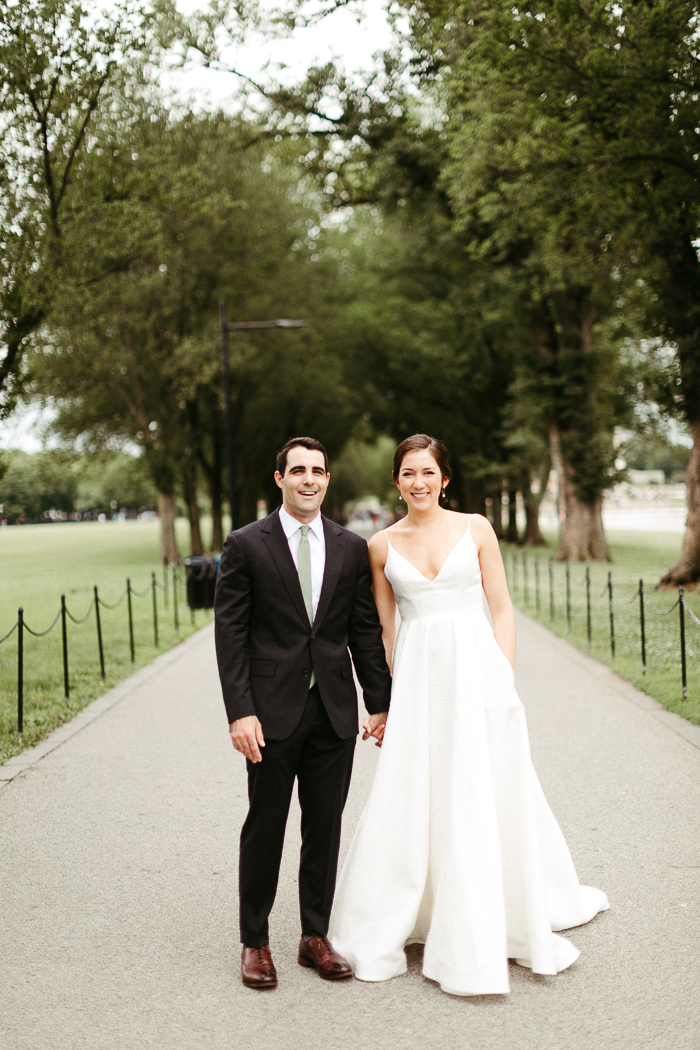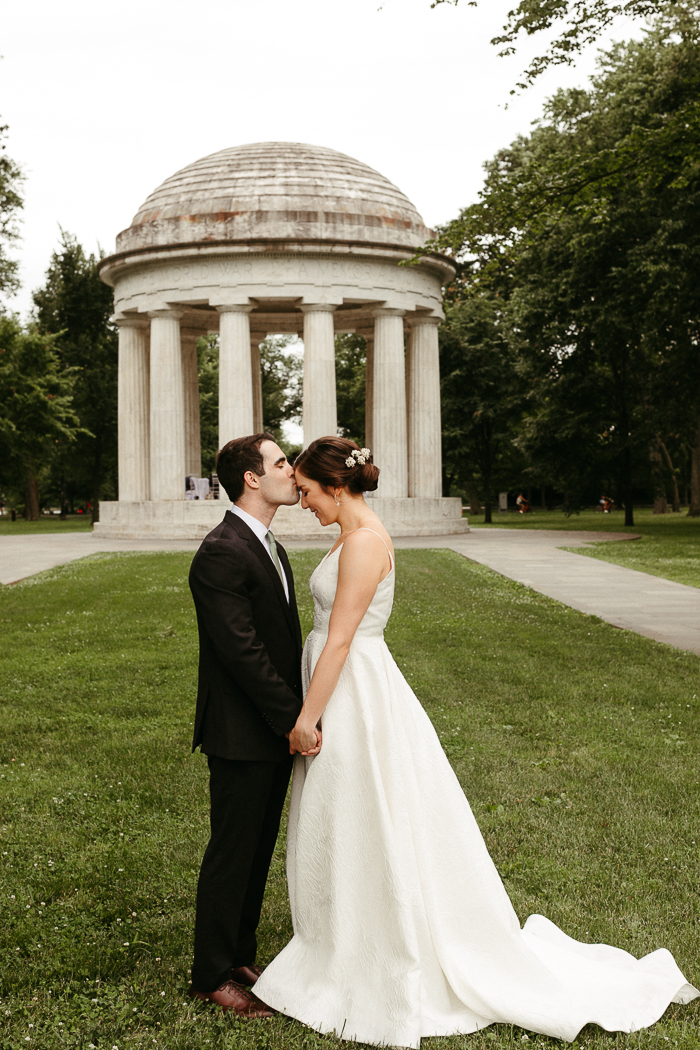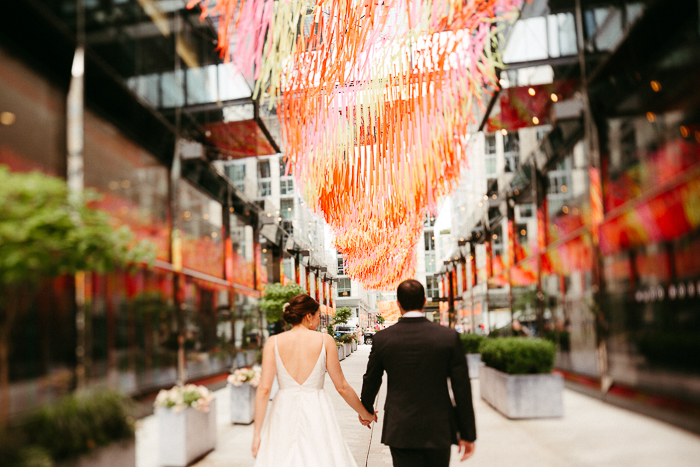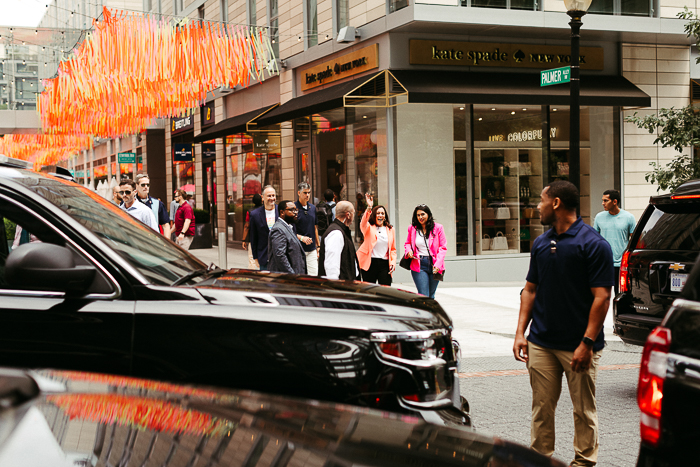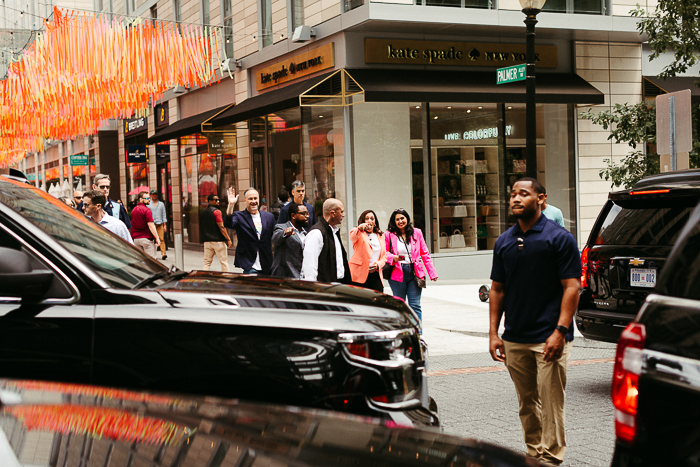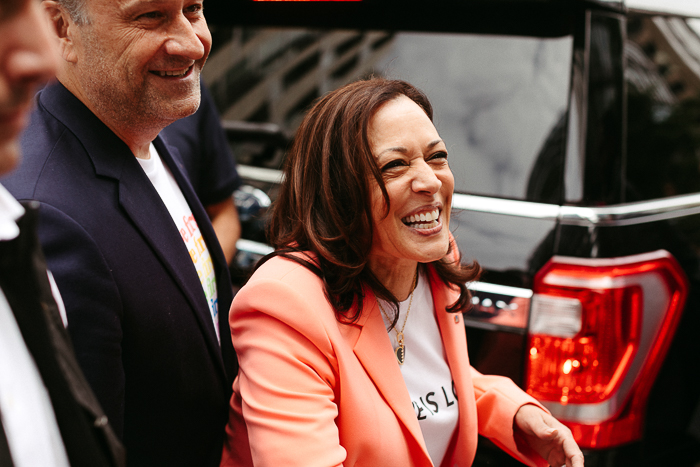 An Unforgettable Moment On Their Washington DC Wedding Day
When we talk about the most memorable part of our day we think we should say something like the ceremony or first look but honestly, it was when we got to meet Vice President Kamala Harris and the Second Gentleman out in the streets of DC as we were taking pictures!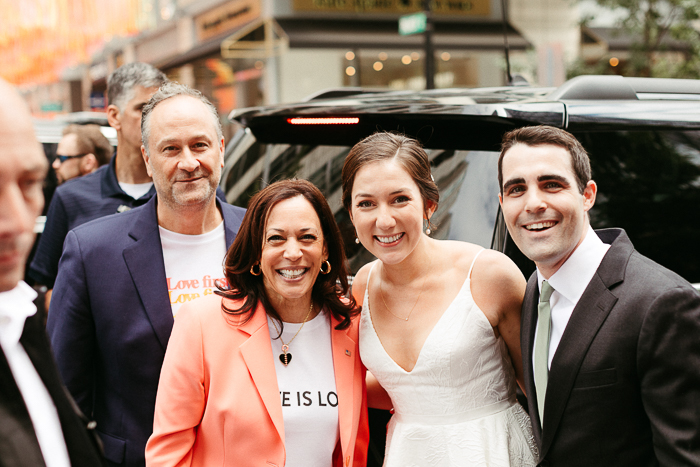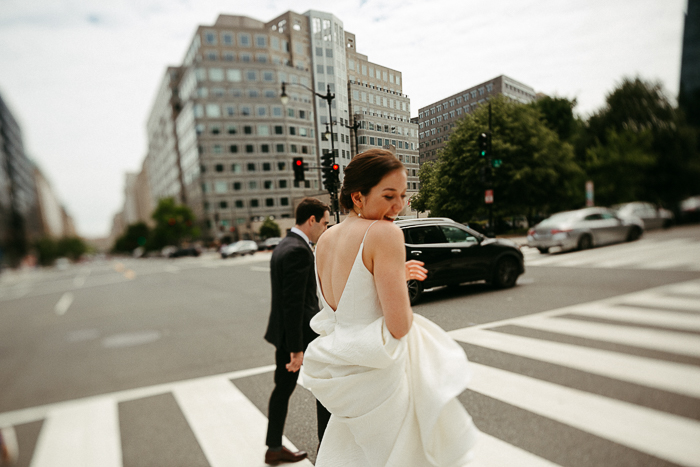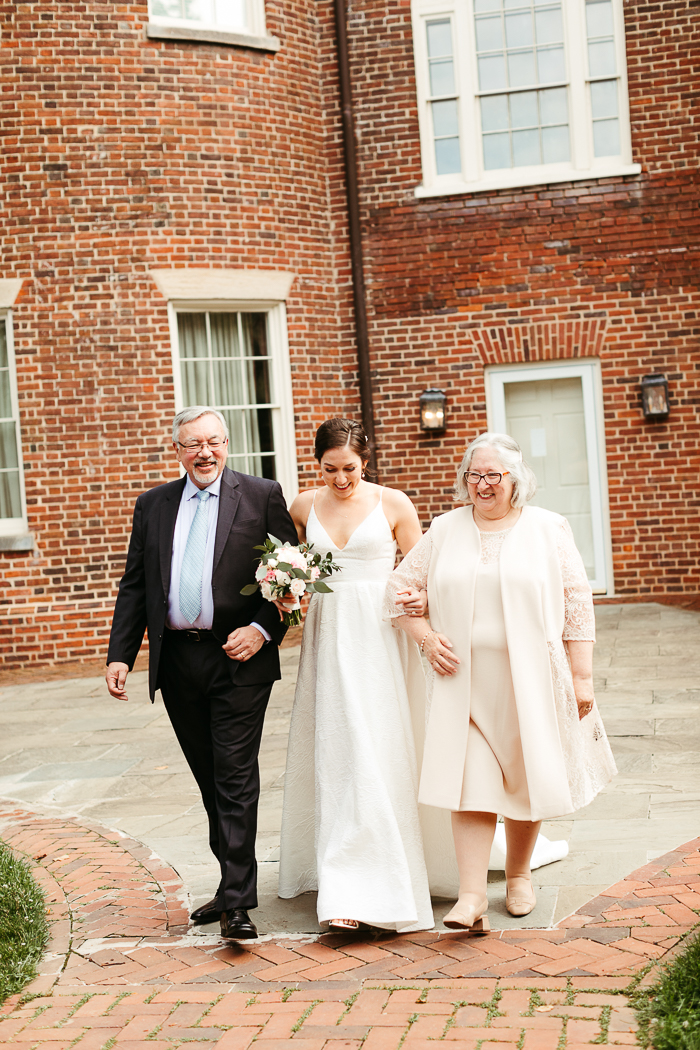 Meaningful Ways To Include The Family
We had family involved in pretty much everything we did. The groom's brother was our officiant, the groom's sister ran all of our music, and our nieces were the flower girls. Our wedding was definitely a family affair and they made it all possible.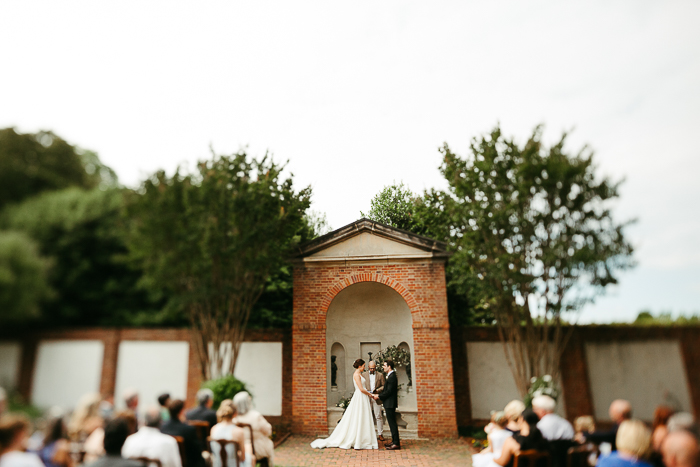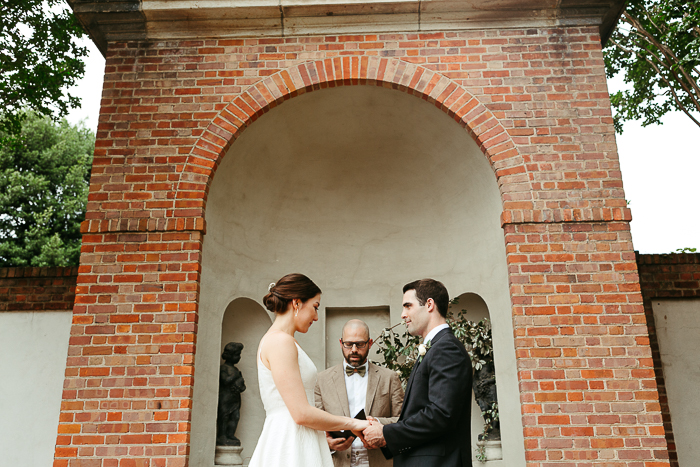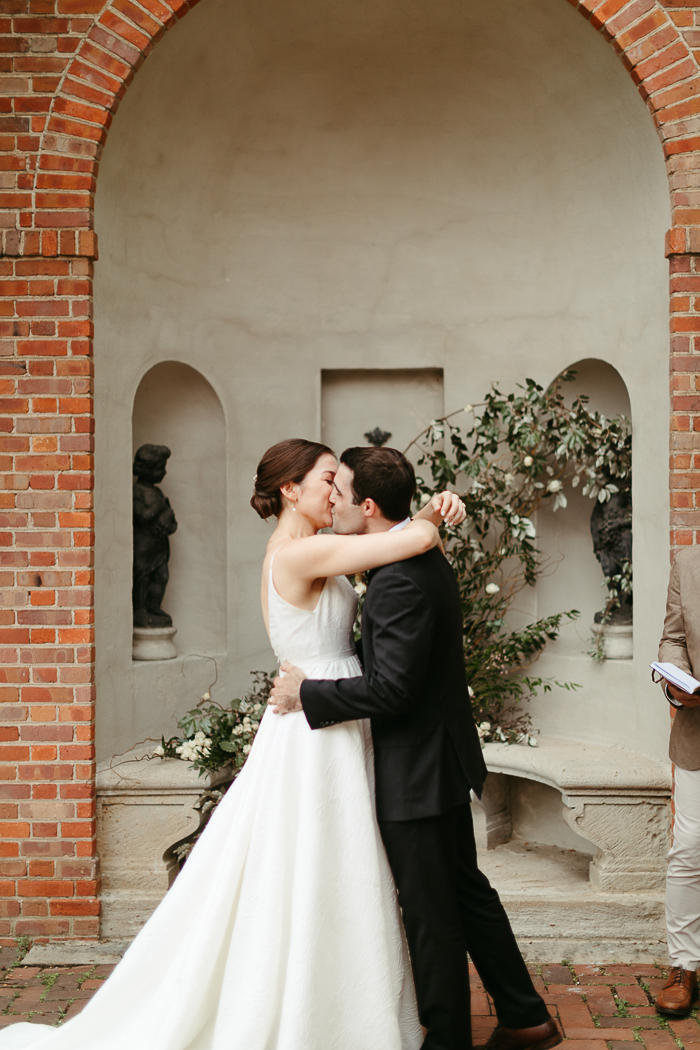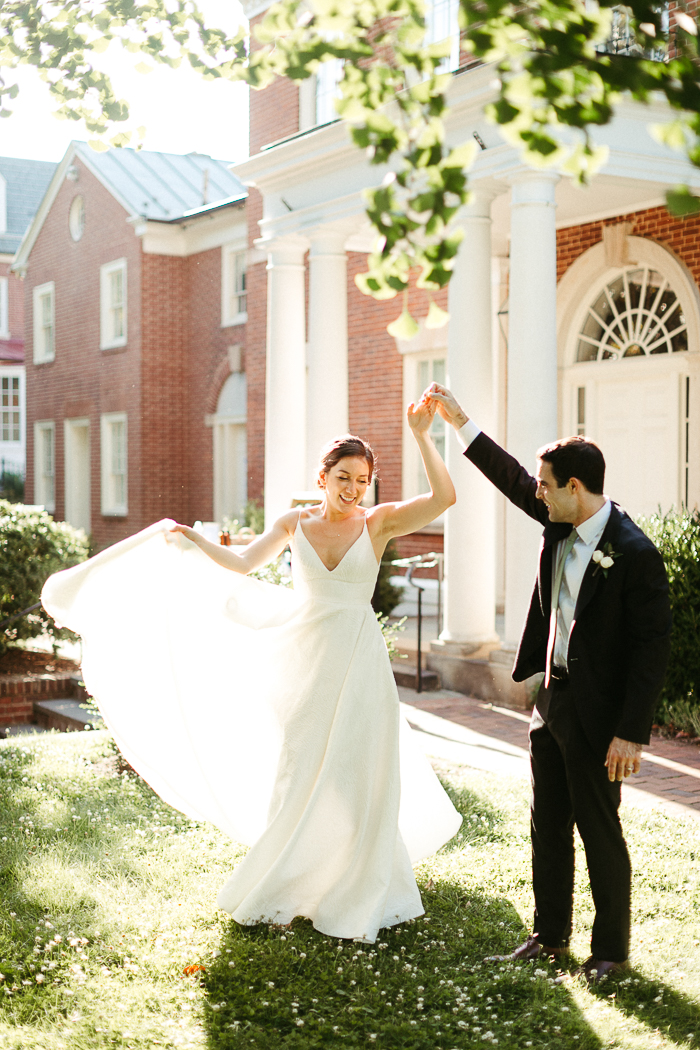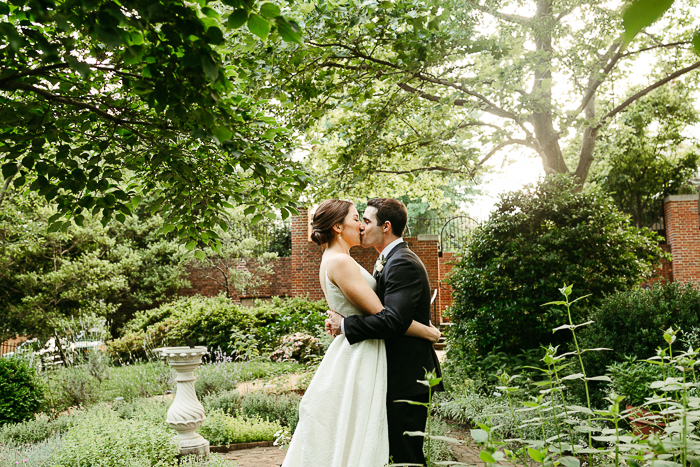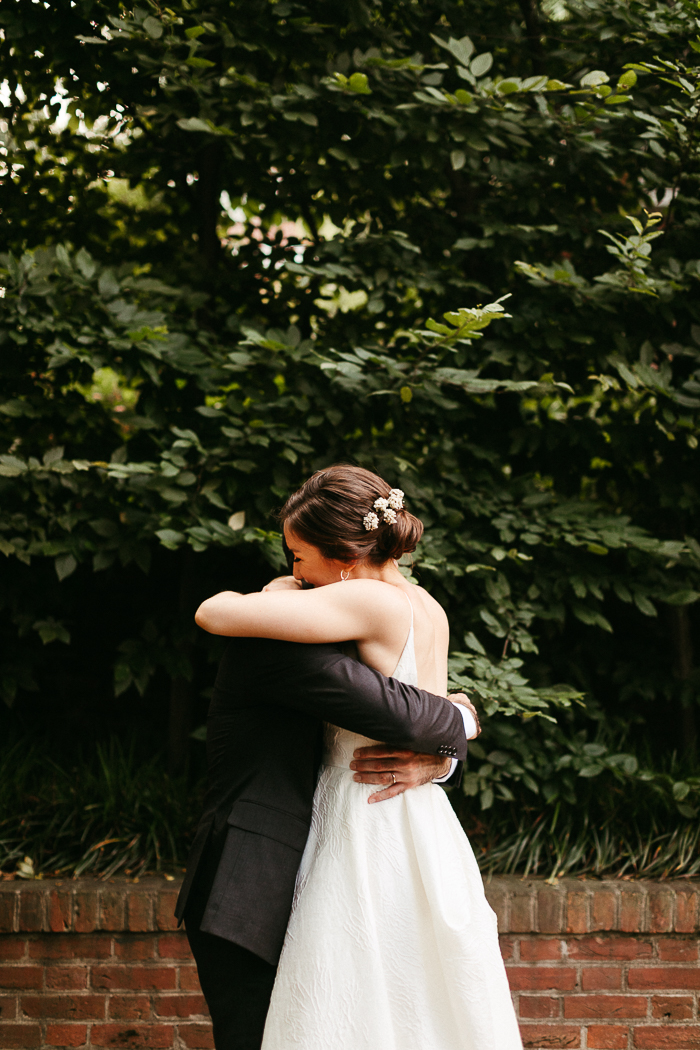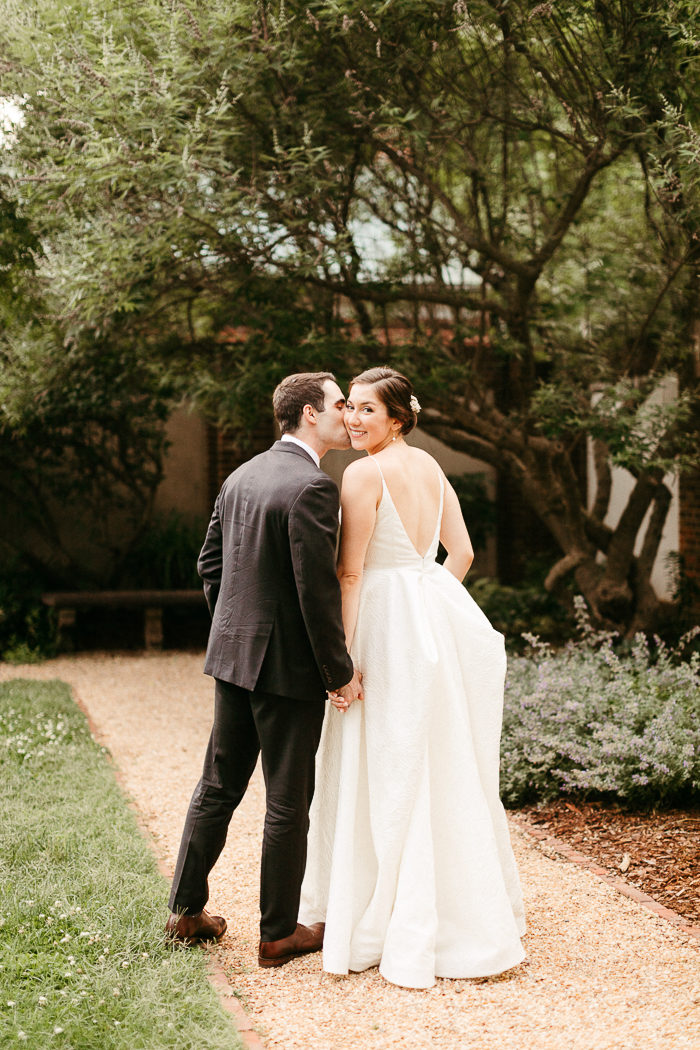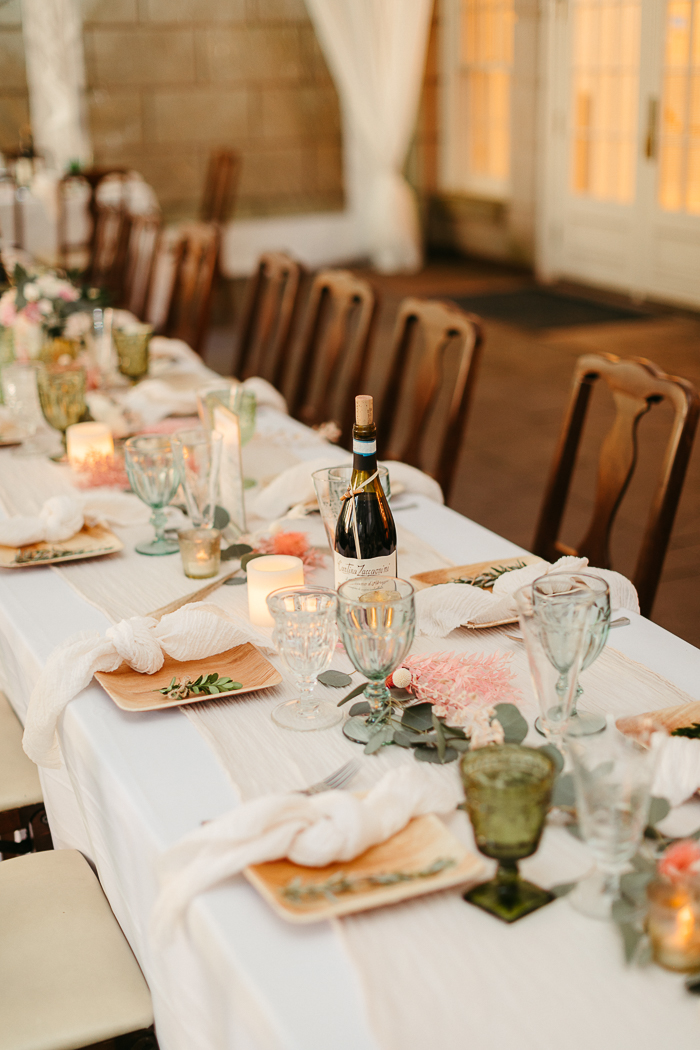 Comfort Food Favorites
We had an amazing pizza company cater our wedding. They made the food fresh on site. The biggest hits were the empanada appetizers and artisanal pizzas for dinner. Plus, the ice cream sundae bar was a big hit to go along with the cookie cake.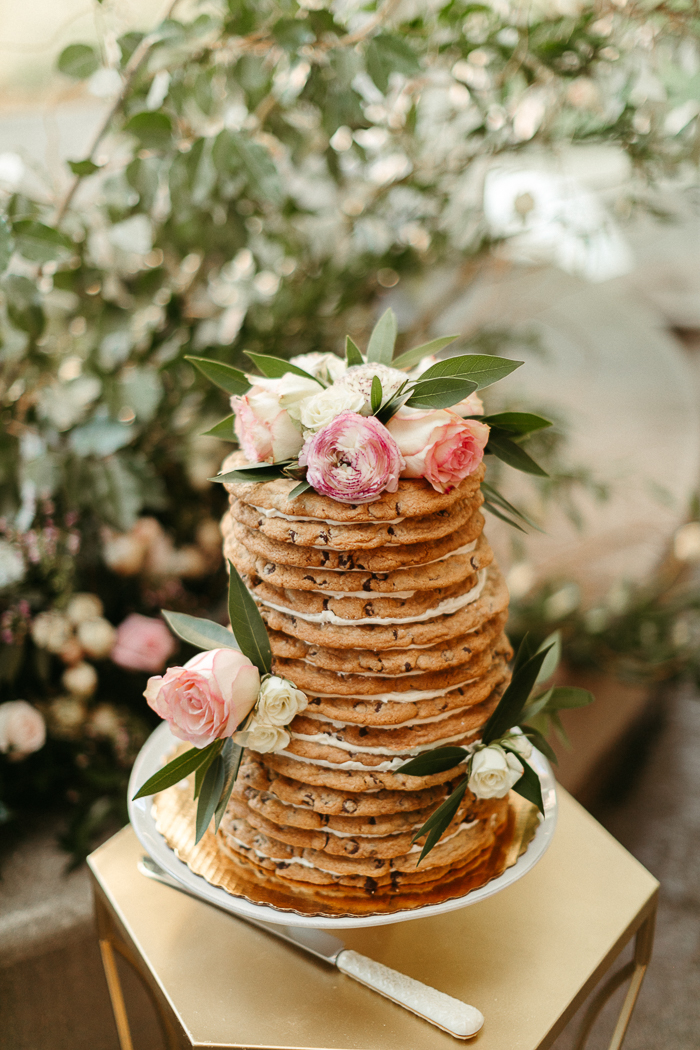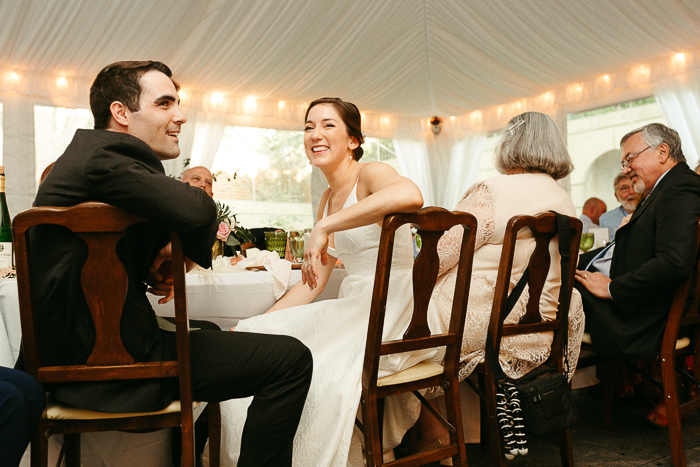 Congratulations to Liv and Mike on their beautiful Washington DC wedding. We are so grateful that Margaret Wroblewski was there to capture the most unforgettable and incredible moments!
Life has a way of surprising you with unexpected things that are better than originally planned. In Liv and Mike's case, it was definitely one for the books. Check out our ultimate wedding planning guide so that your wedding is the way you want it to be—regardless of any surprises. So take a deep breath and enjoy the process. You never know, that same surprise could be the thing that makes your wedding day even more special.