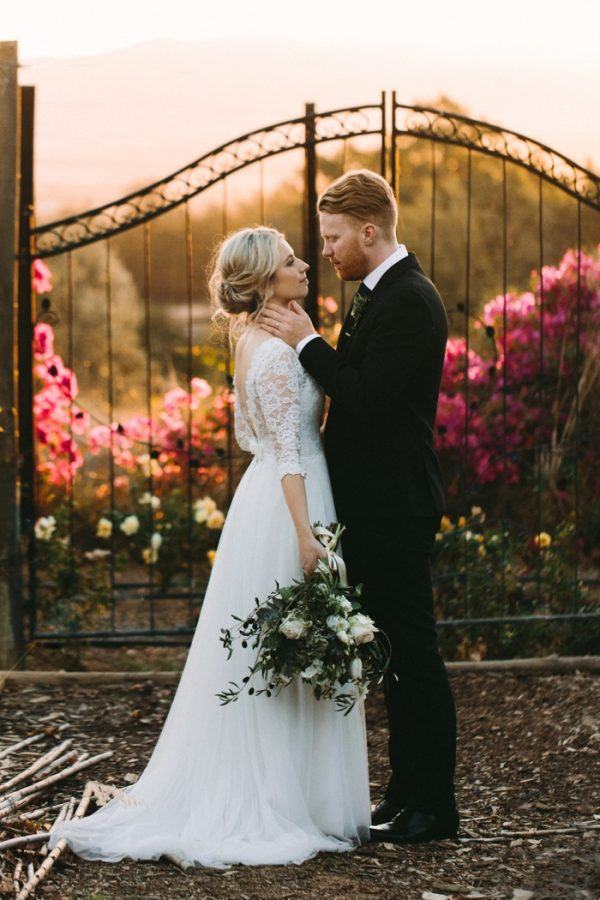 Ashleigh and Gean's South African wedding at Langkloof Roses was a beautiful example of how simple, authentic details and raw, heartfelt moments are really all you need for a perfect wedding day. Their outdoor ceremony on the farm featured a simple green and white floral arch, as well as a vibrant red aisle runner to add contrast to the natural tones. For their reception, they kept the décor to a minimum with grey table runners accented with white centerpieces created by Wildeflower and finished off with personal notes written for each guest. Their minimalist approach was as refreshing as it was beautifully designed, and Illuminate Photography did an incredible job capturing every moment.
The Couple:
Ashleigh and Gean
The Wedding:
Langkloof Roses, Cape Town, South Africa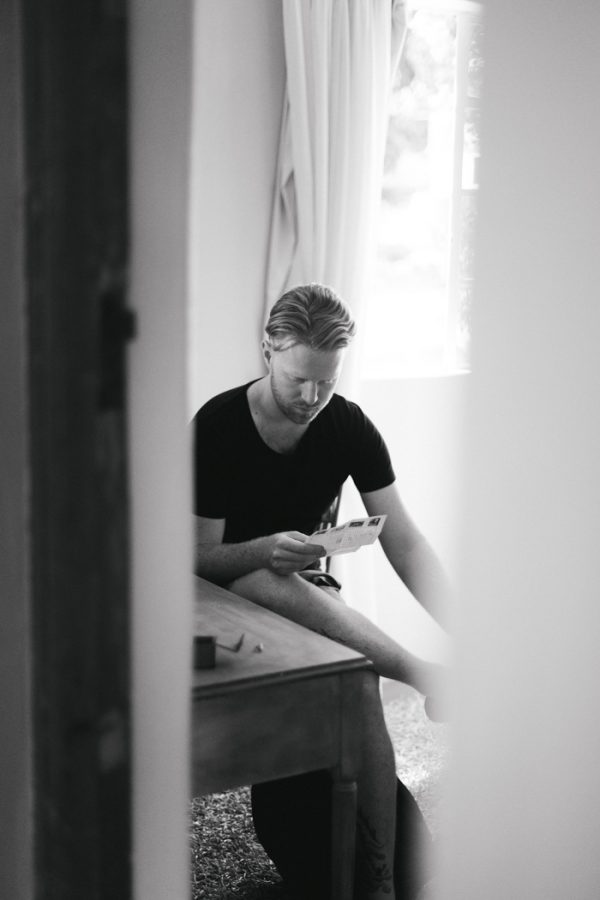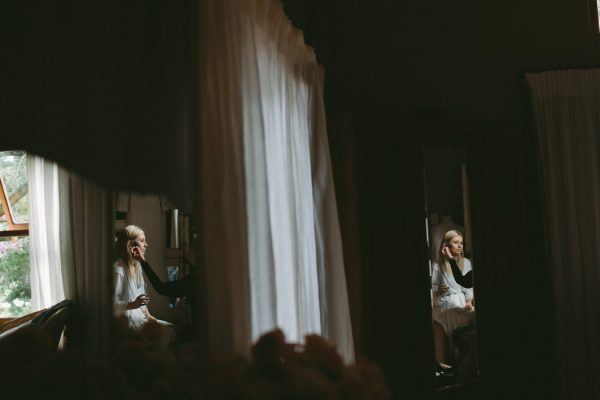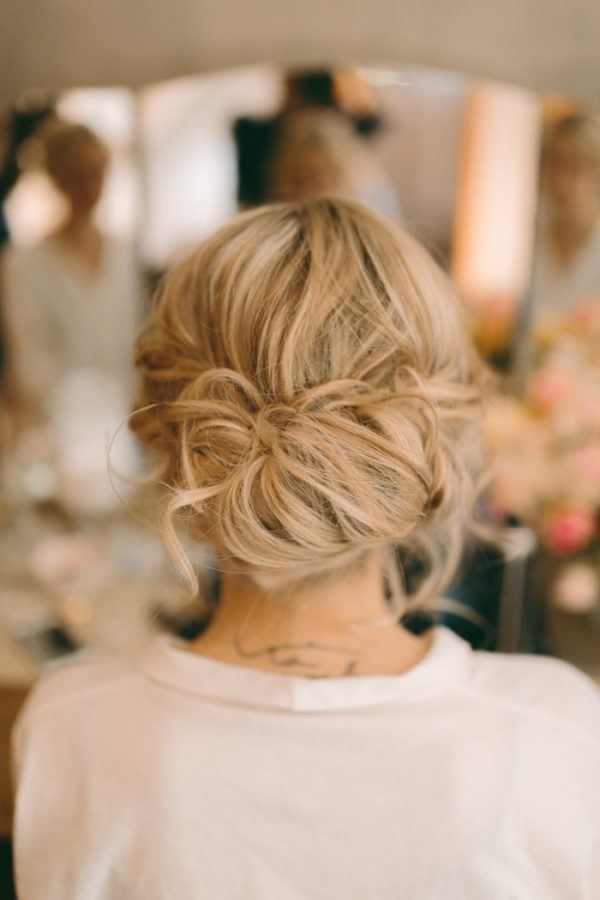 Remaining true to yourselves as a couple and as individuals can be so challenging. As a couple, we decided upfront to hold each other accountable to being very honest about whether something was an expression of ourselves. It was very important to us to make sure that our wedding was not a bunch of ideas we had seen thrown together. Our vision was to have our wedding be a personal expression of our values, our love for each other, and our deep appreciation for some of the most important people in our lives. We have such a beautiful community of people around us, and we wanted to honour them by being completely present and true to ourselves on our wedding day.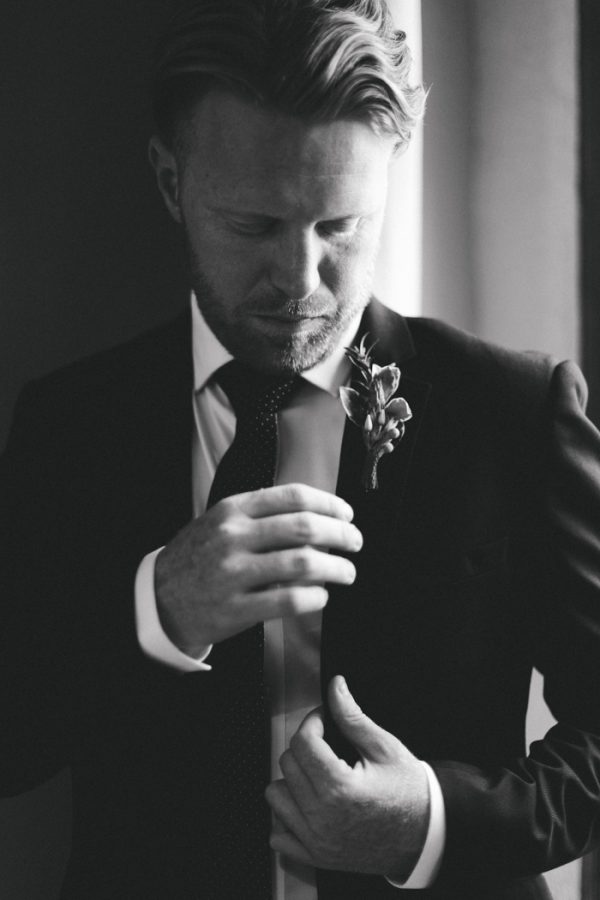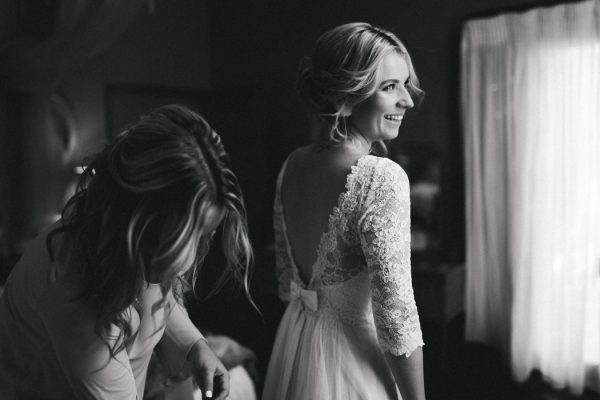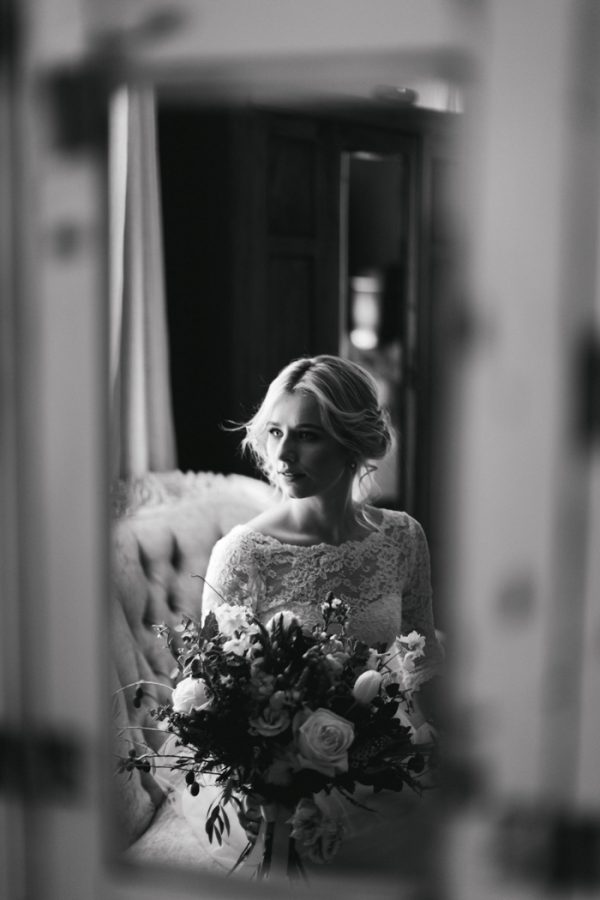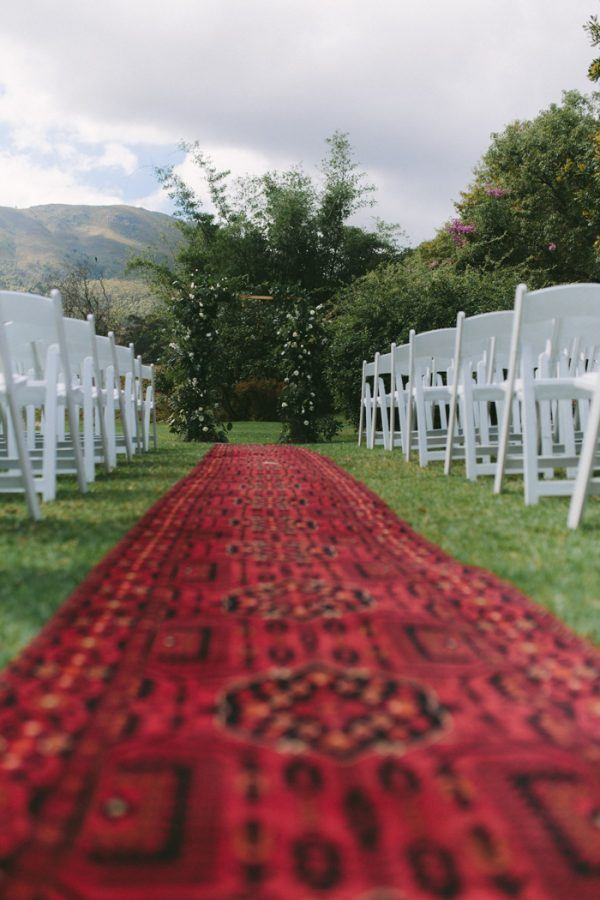 My mom was diagnosed with advanced, aggressive cancer a month after we got engaged. So, we moved our wedding date more times than I can remember to fit in with her treatment plan. Not knowing whether or when her doctors might want to operate, we ended up planning our wedding in under 3 months. Having my beautiful mom wake up next to me on the day of our wedding, having her get ready with me, seeing her have the best time, and having all our guests celebrate her was something that Gean and I will both always cherish. It quite honestly showed the value and fragility of life and the fact that we have all chosen to live passionately with love as the center, regardless of what comes our way.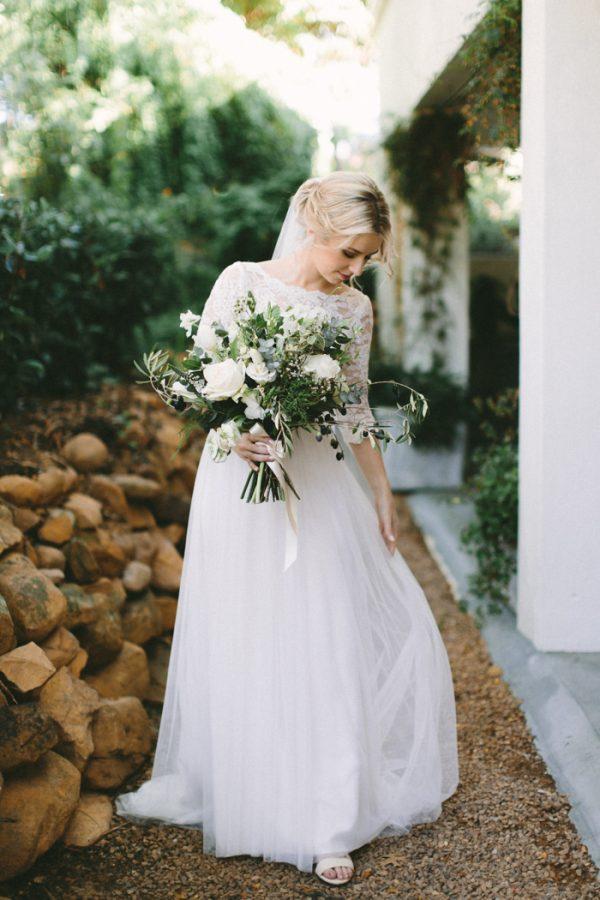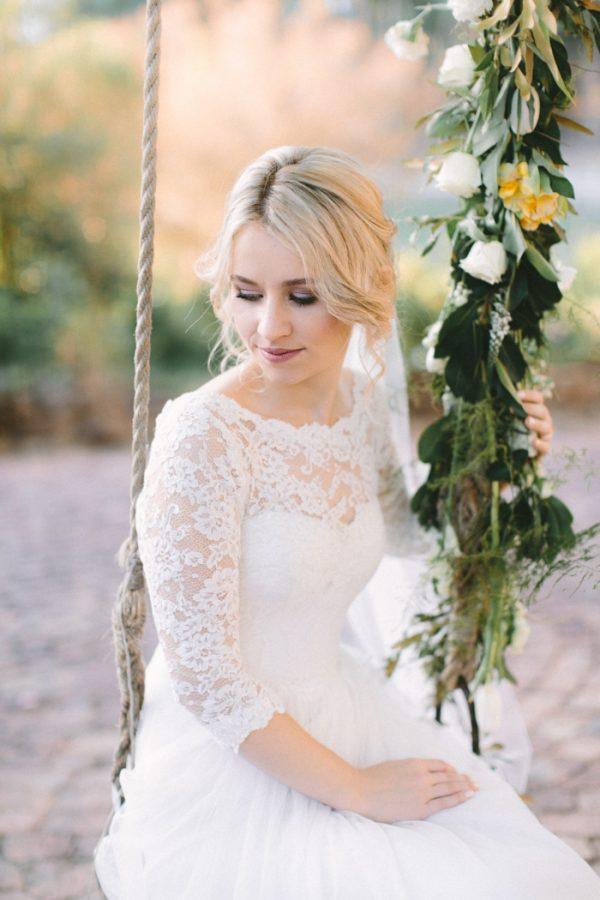 Our ceremony will forever be engrained in our hearts. It was such an honouring experience to commit our lives to each other with our friends and family alongside us to witness and support that commitment. It was intimate and yet there was a sense that the moment was far bigger than us — it was very raw and liberating.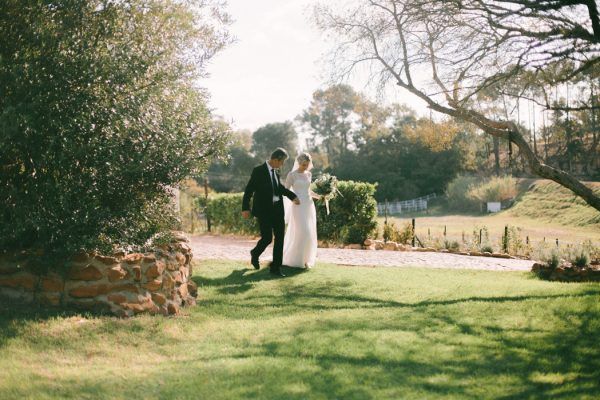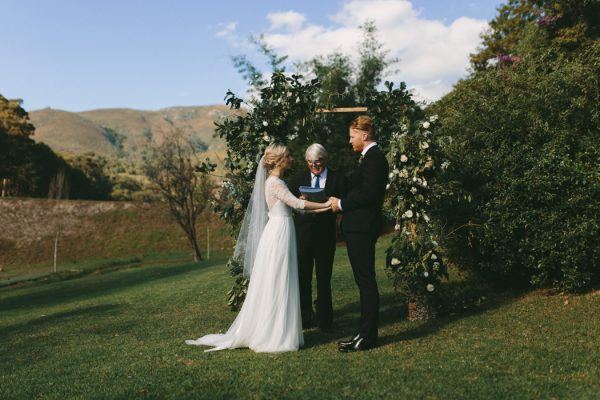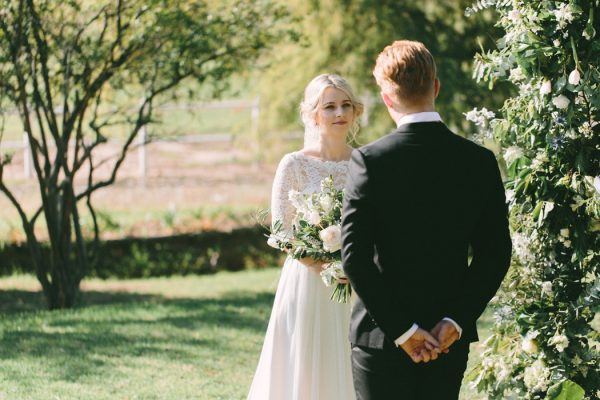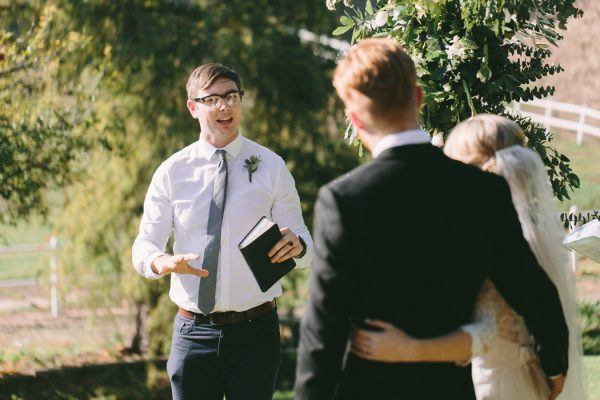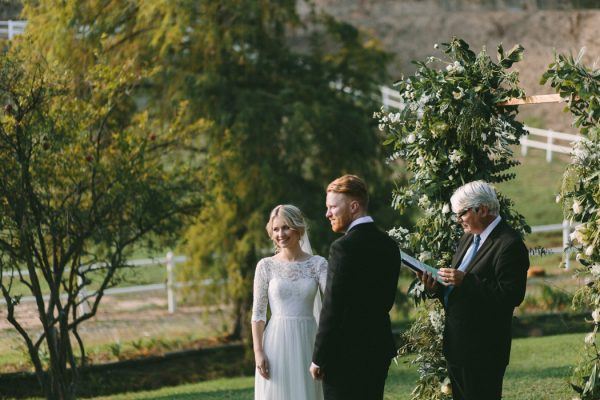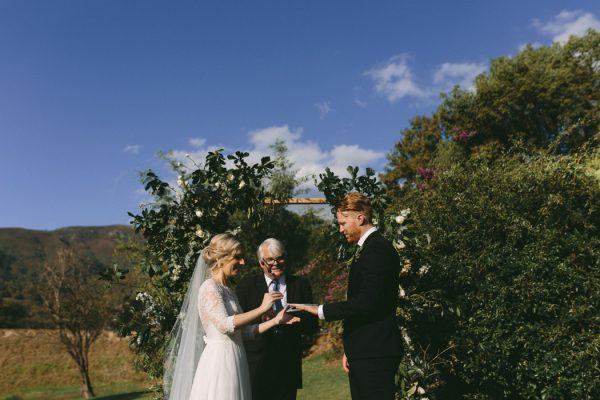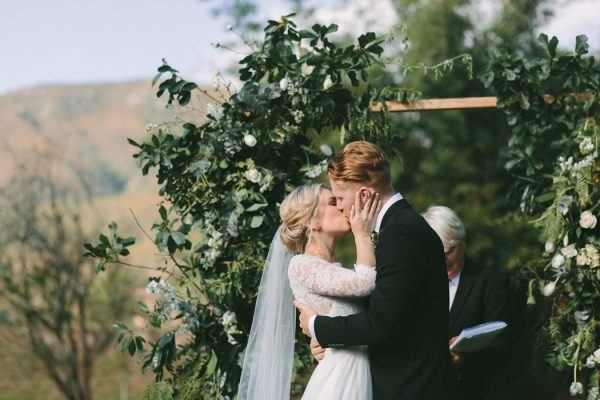 Our advice is to spend time figuring out what things actually mean to you and how important they truly are before committing to anything. We tried our best to not over saturate our wedding day. We chose to keep it simple so that the elements that we found to be really meaningful were given center stage. This also helped reduce the amount of things that we actually needed to plan.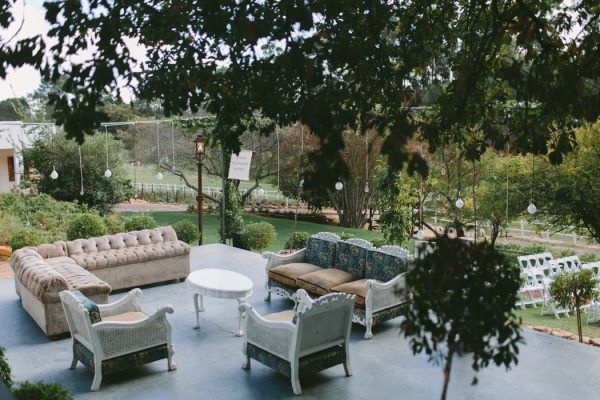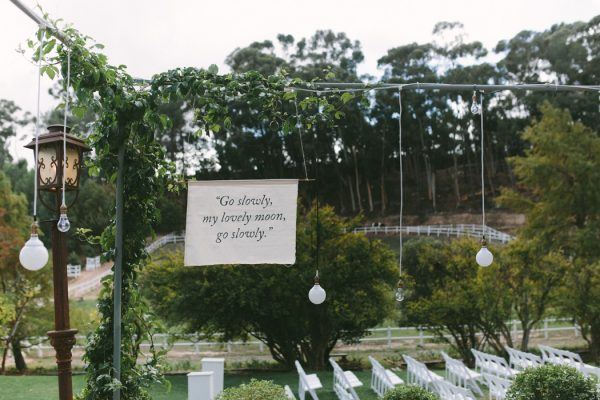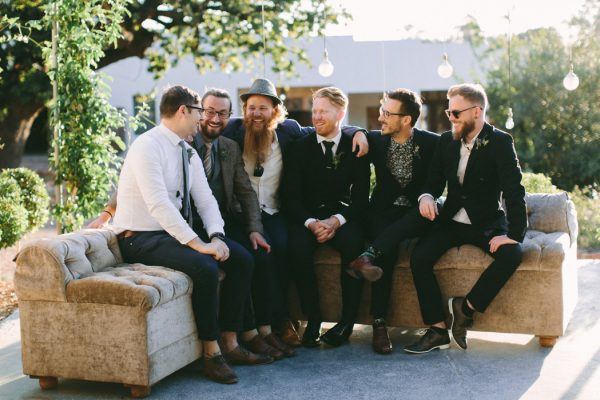 We decided not to have bridesmaids and groomsmen, but rather to found ways to recognize every one of our guests as a member of one big bridal party. We gifted each of our female guests with foliage flower crowns because we wanted every woman at our wedding to feel as beautiful and special as a bridesmaid should.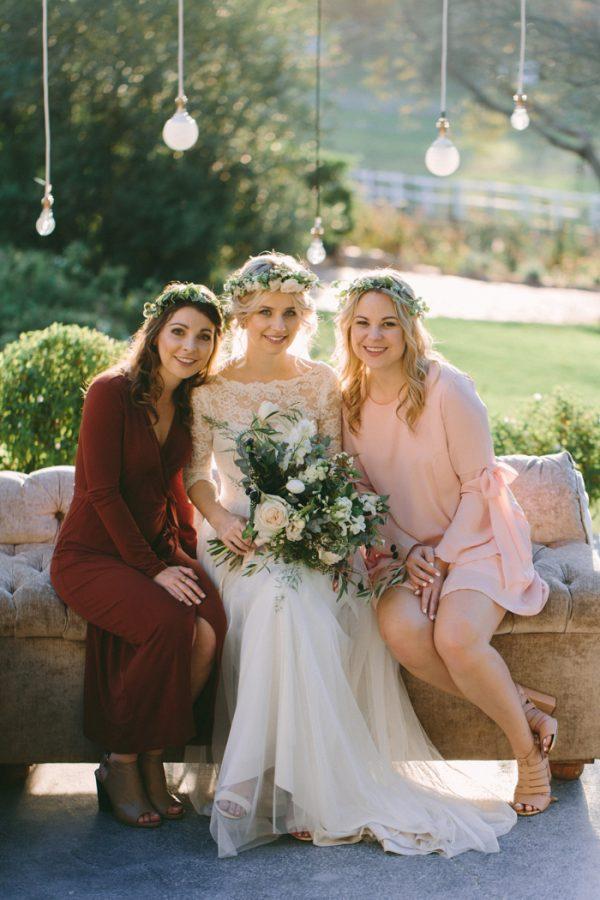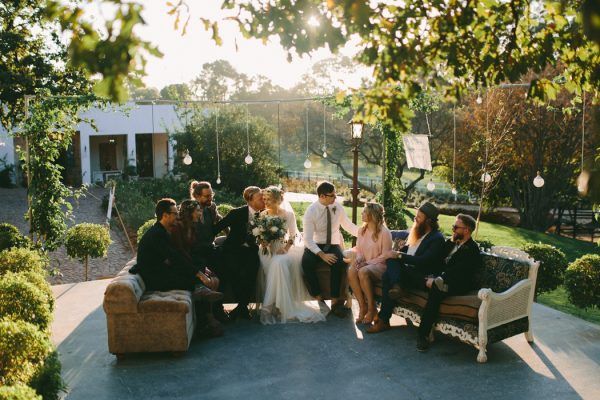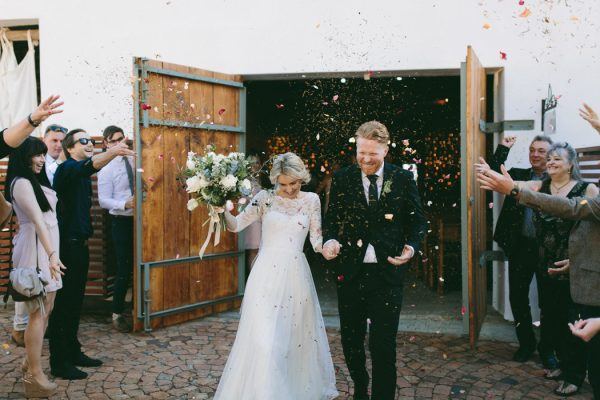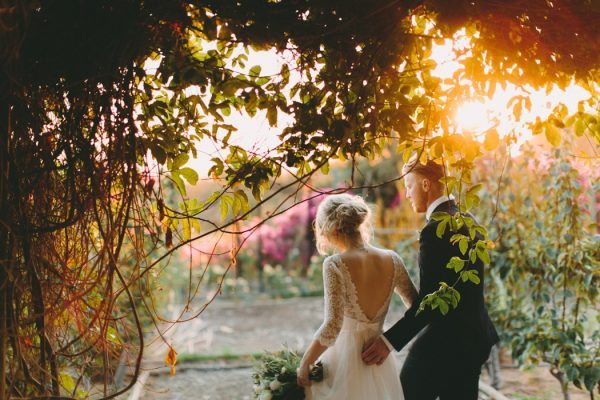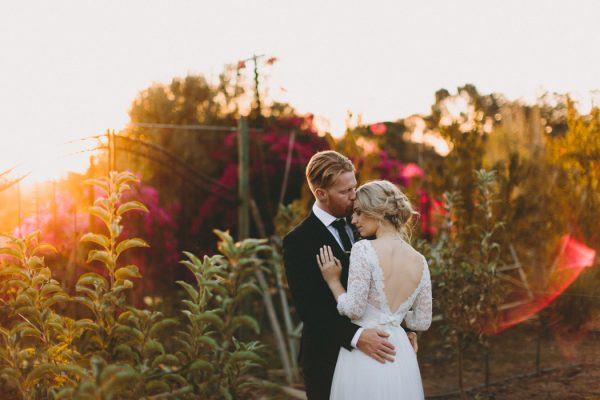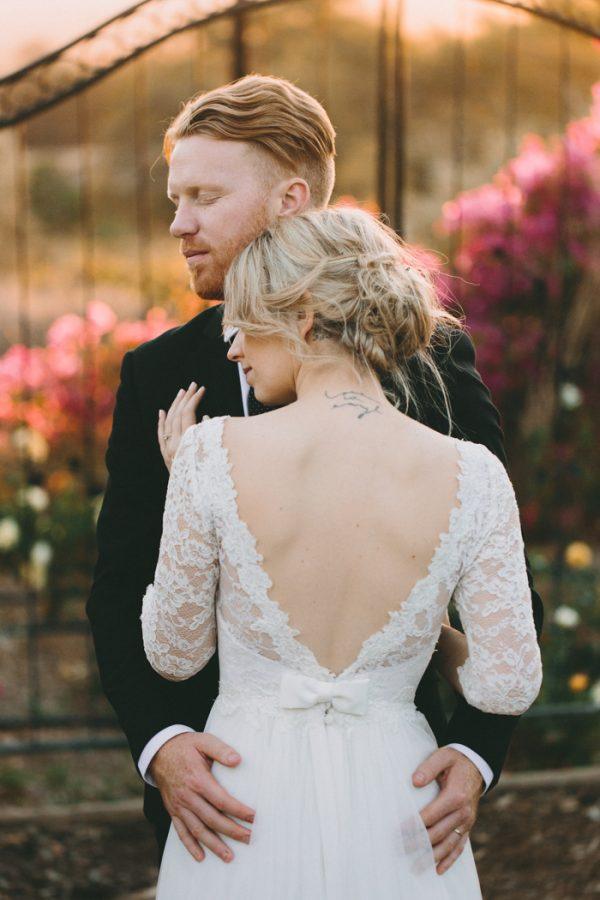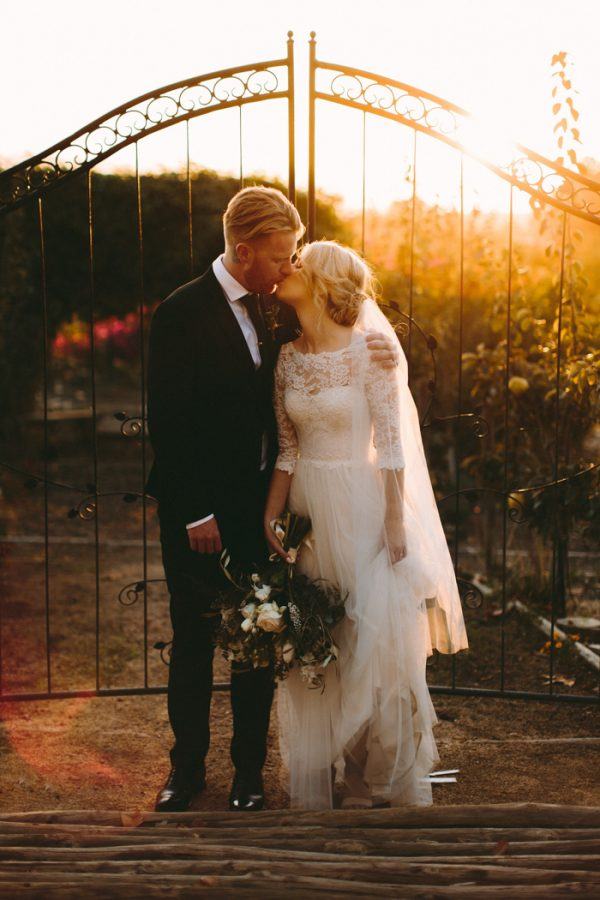 Our photographer, Tabitha, was amazing! She was intuitive, she truly listened to us, and she had the most peaceful and encouraging sensibility about her. Because of her organic style, she discreetly captured some of the most sincere, intimate moments of our wedding. Her presence in the room didn't prevent anyone from being completely natural. She felt like a guest that was softly alongside us as our day unfolded.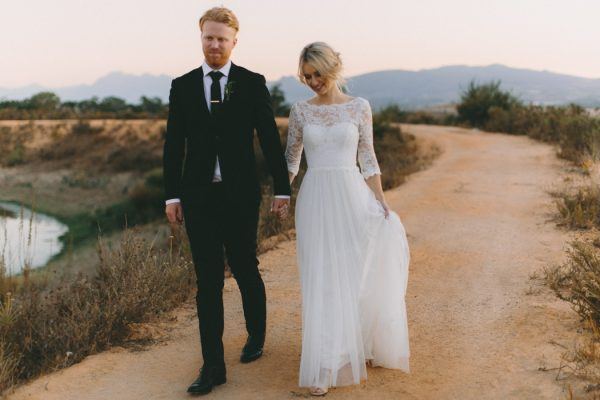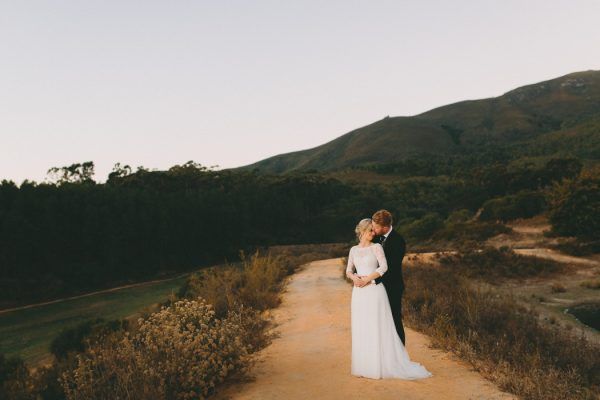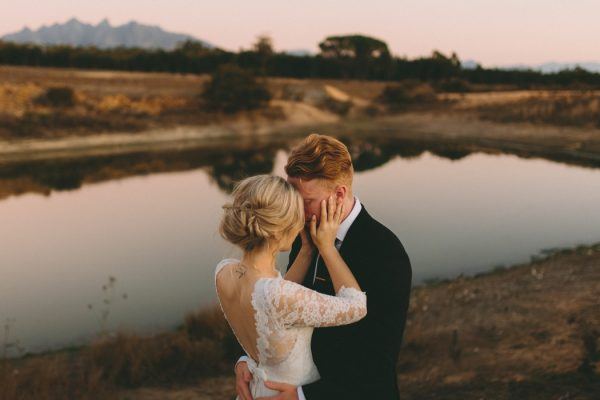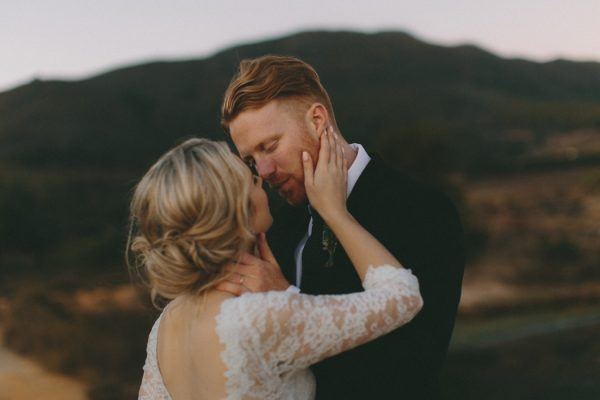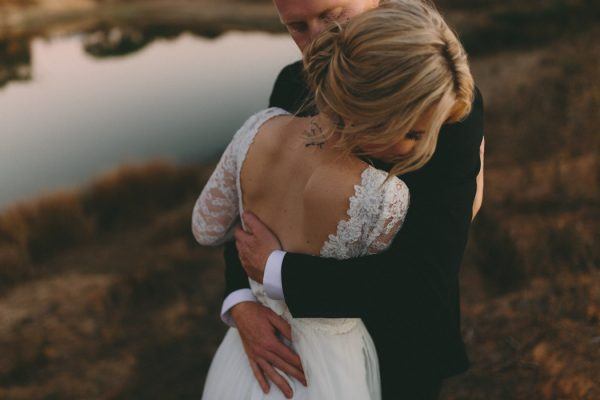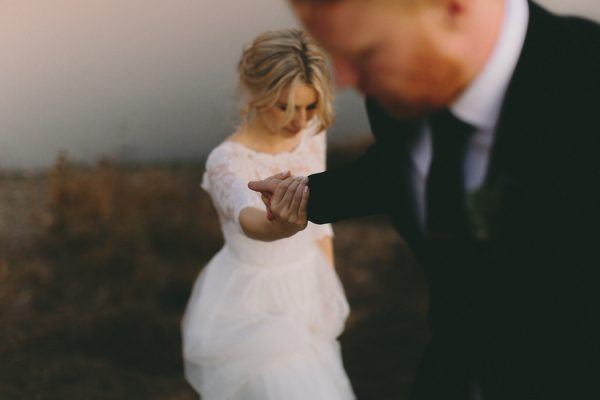 We wanted a space that was warm and sincere, a place where all of our guests would be able to feel at ease and just be themselves. There was a beautiful sense of home at Langkloof Roses. Time felt as though it slowed down there, and the farmland surroundings allowed us to breathe deeper. In Gean's words, it was somewhat of an oasis, a utopia for the wedding world. We looked at an endless amount of venues, and Langkloof Roses had the perfect balance of everything we wanted: it was magically special and beautifully maintained, but it was also real, raw, and simple. It allowed us to dream about our wedding day without any pretenses.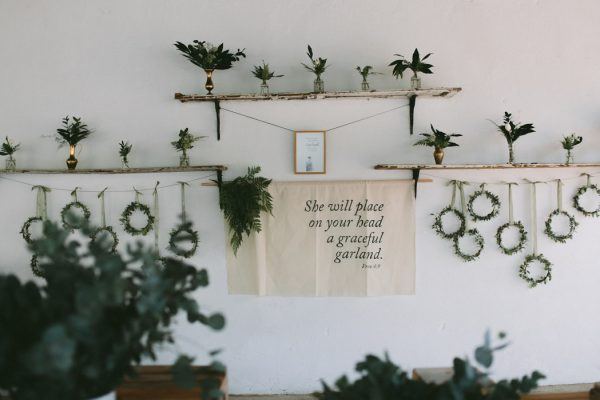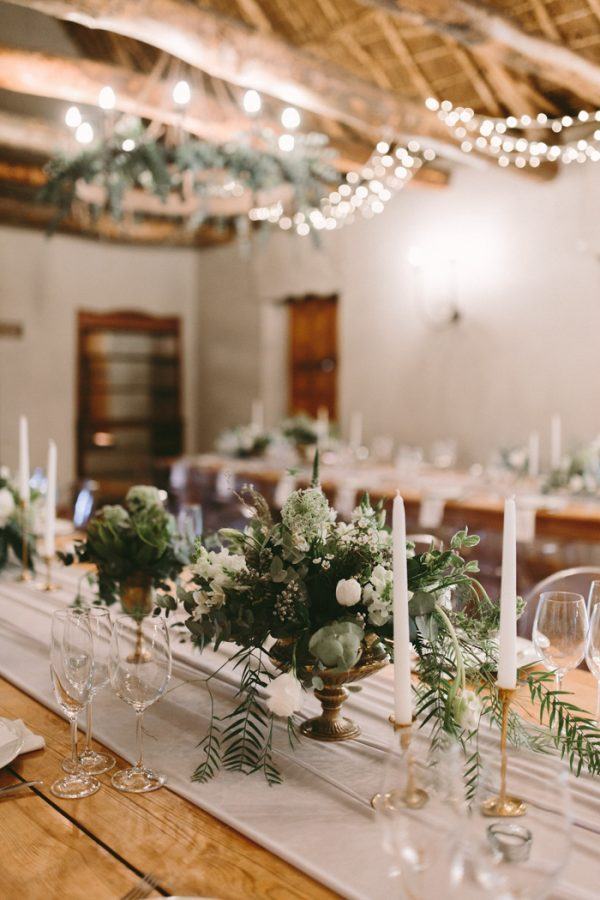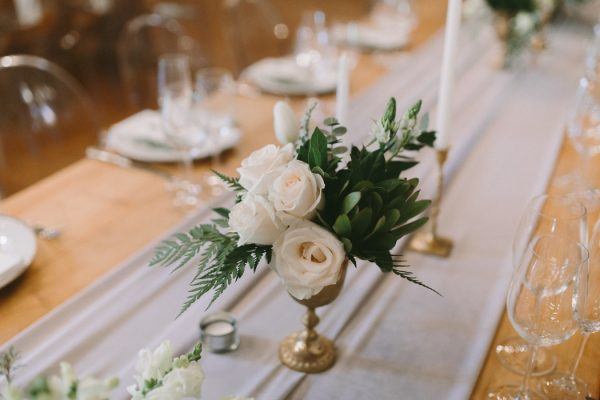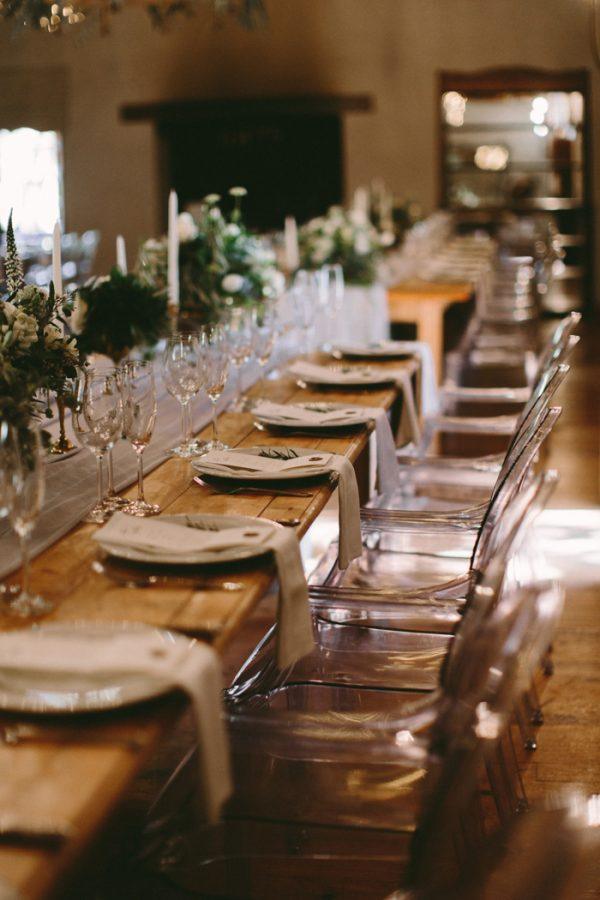 After endless brainstorming to come up with a wedding favour, finally we realized that the best gift we could give our guests was not a physical gift, but rather our love and thanks. We wrote each guest a unique letter telling them how special they are to us and that we love and cherish their role in our marriage. The place cards for our reception were wax sealed letters with each guest's name printed on the outside and their letter from us on the inside.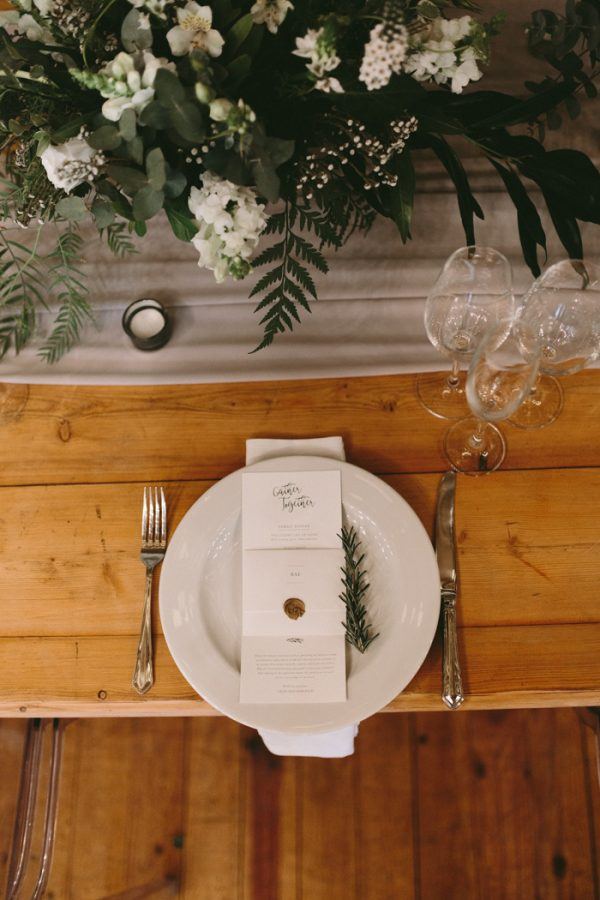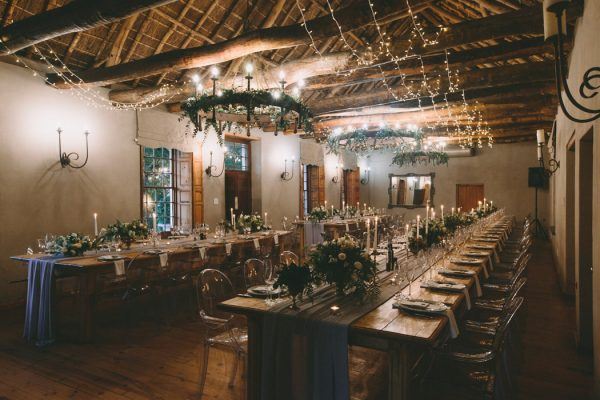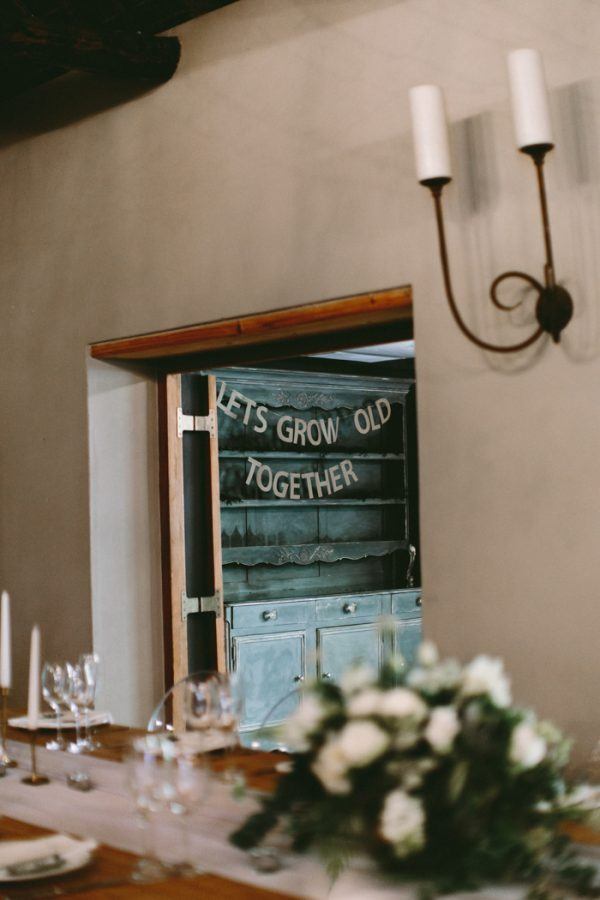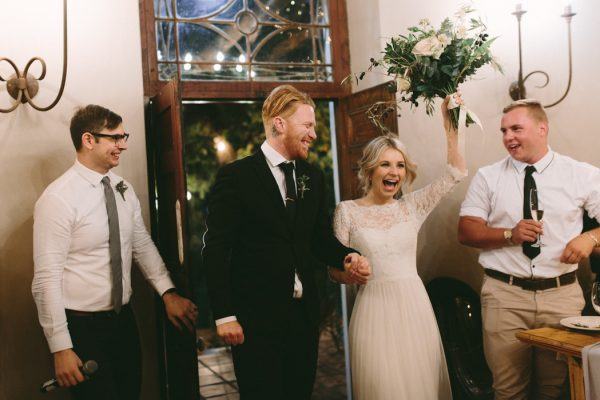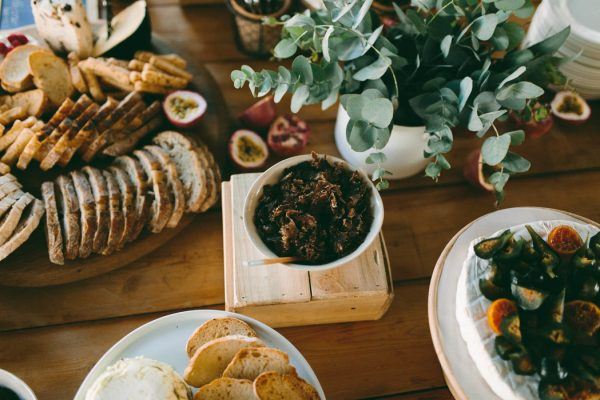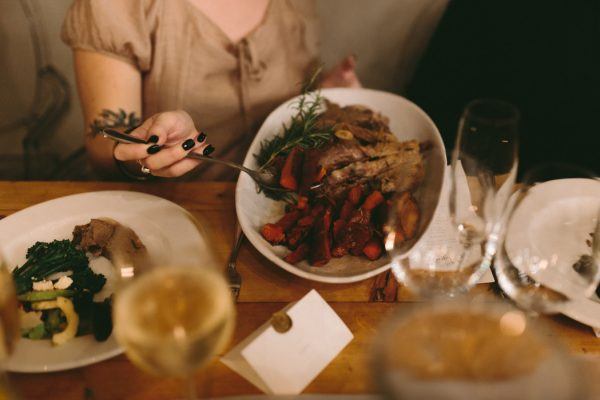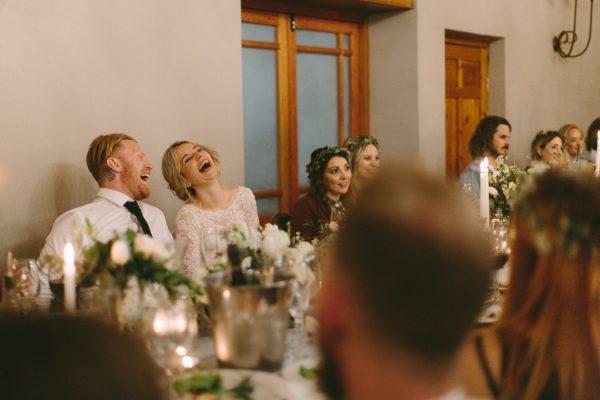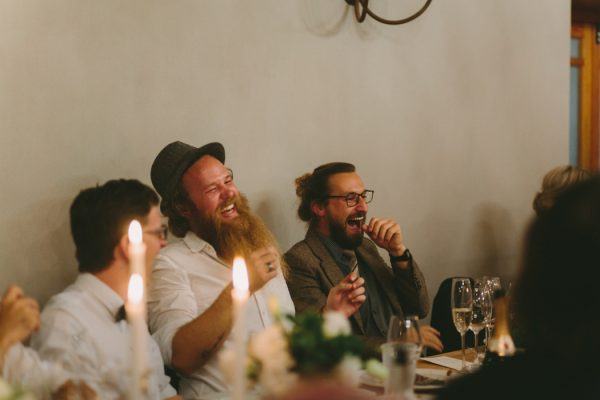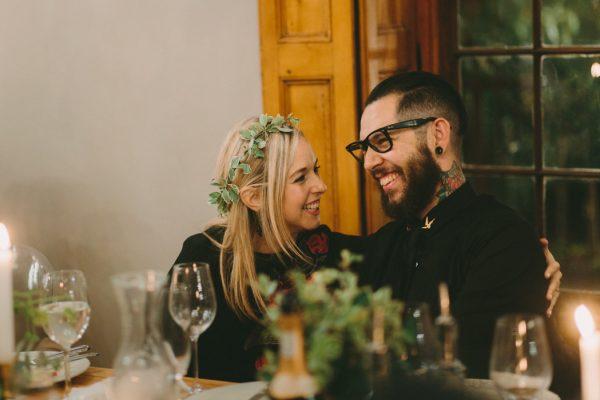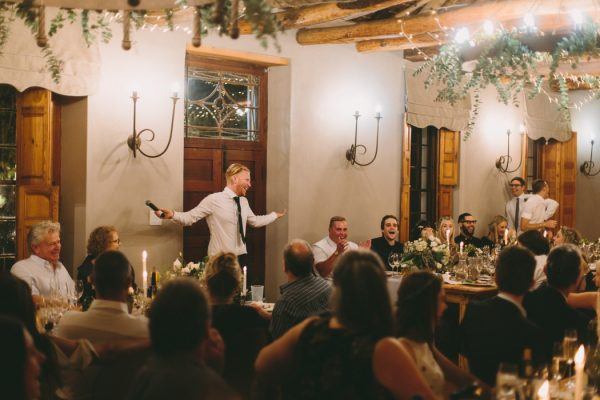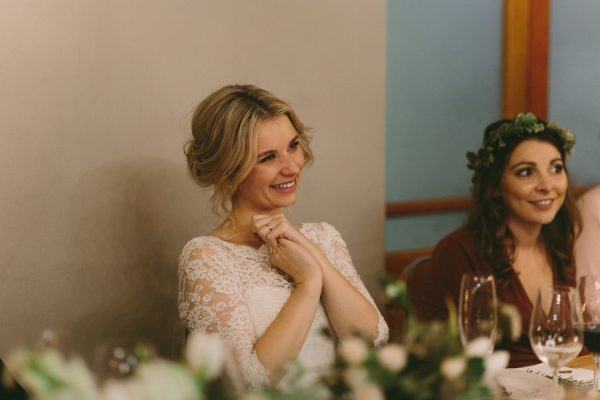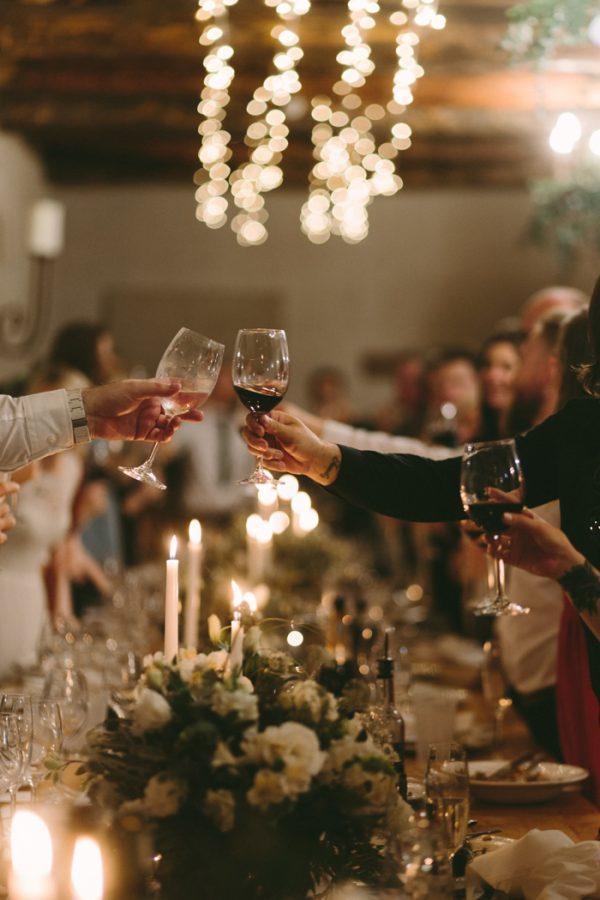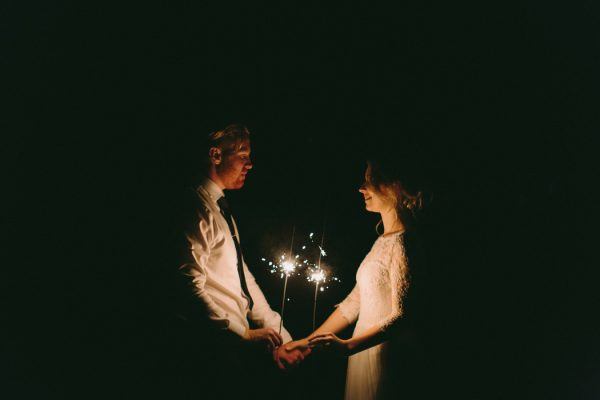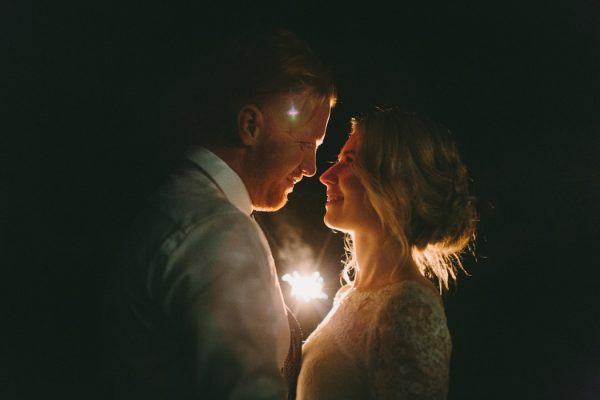 Congratulations to Ashleigh and Gean, and an extra special thanks to Illuminate Photography for sharing this gorgeous South African wedding with Junebug! Love the natural vibes this couple incorporated into their day? Then you've got to see Ruth and Declan's uniquely natural Portuguese wedding at Areias Do Seixo!