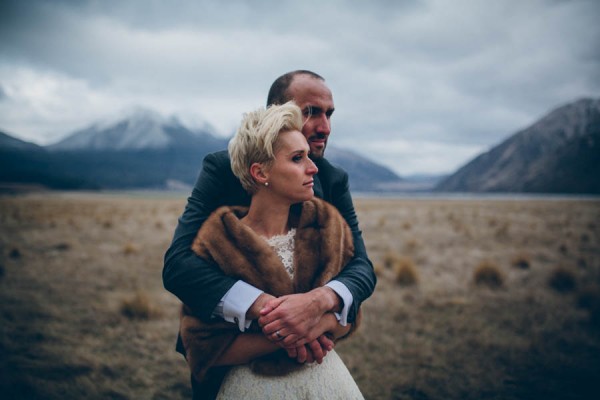 Katie and Ben celebrated their wedding by treating friends and family to a New Zealand wilderness wedding experience, including a weekend of nature walks and even sheep herding! The culmination of it all was a romantic and intimate wedding ceremony at Wilderness Lodge Arthur's Pass, where Jim Pollard We Are captured the couple exchanging their vows in a faint snowfall in front of their loved ones. Katie and Ben are dedicated to being eco-friendly, and we love that their thoughtful choices throughout the day like vintage fashion and sustainable ink made the celebration even more personal.
The Couple:
Katie and Ben
The Wedding:
Wilderness Lodge Arthur's Pass, Arthur's Pass, New Zealand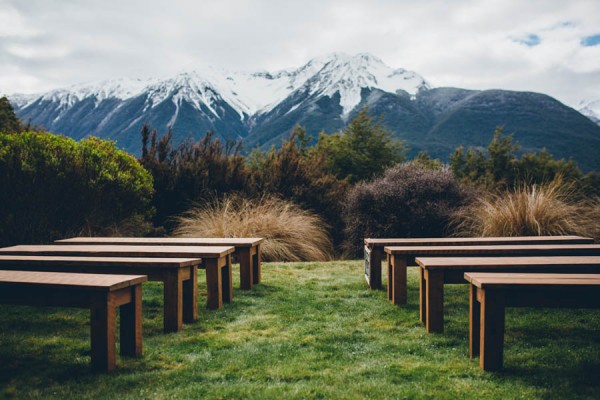 The wedding took place at Wilderness Lodge Arthur's Pass in the wild heart of the New Zealand's Southern Alp. The venue really defined the type of wedding we had. Katie's family owns the lodge, she grew up there and now her brother manages the lodge. It was the obvious choice for the wedding – and it's a luxury ecotourism venue in a pretty magical setting. It was a lot of DYI and work for the family but it was totally worth it!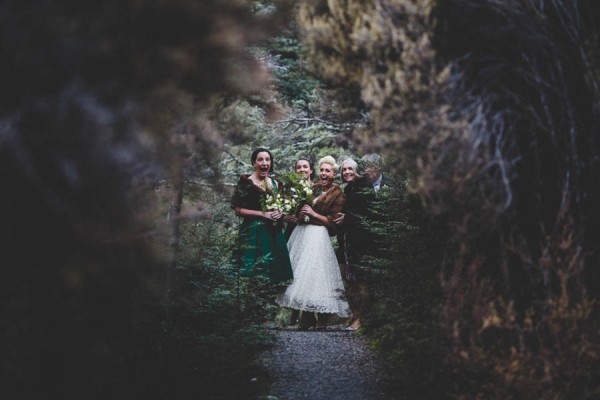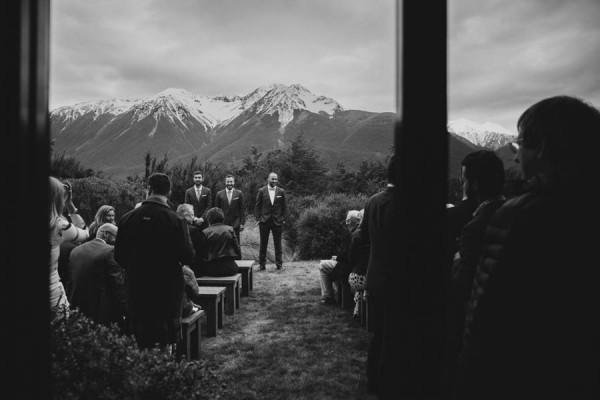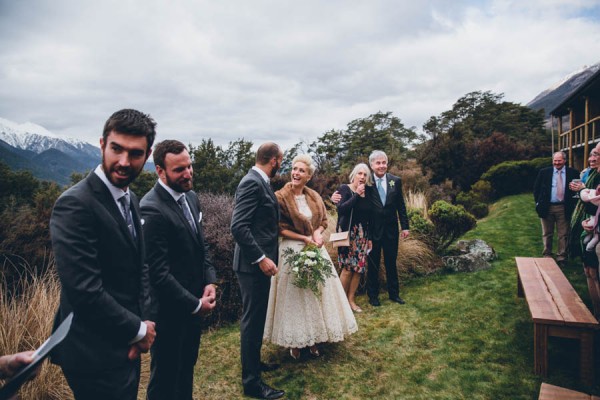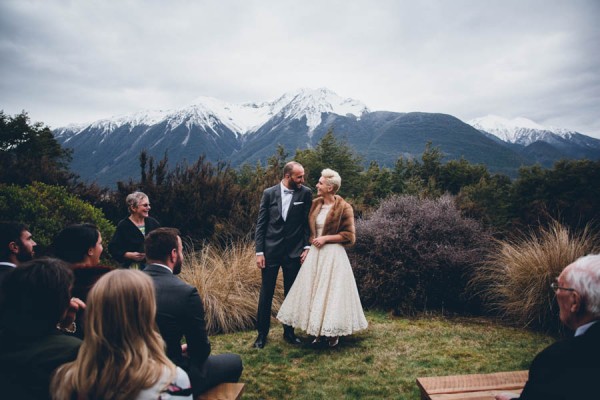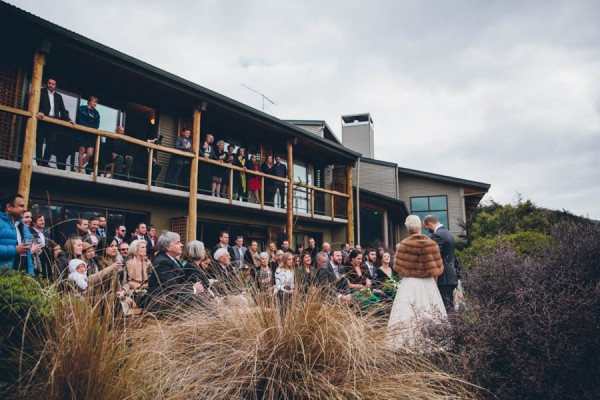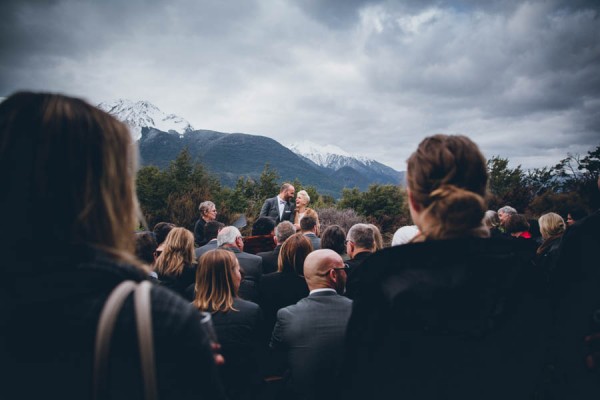 We were so worried about the weather. Snow was forecast and we were warned that the road might be closed, so it was a bit stressful. Luckily in the end the weather held off, but just as the ceremony started, tiny little snow flakes started to gently fall. We both stood there and held hands and looked up at the sky and it was pretty magical.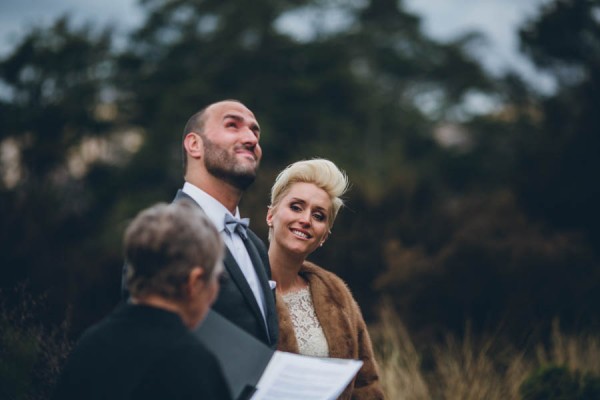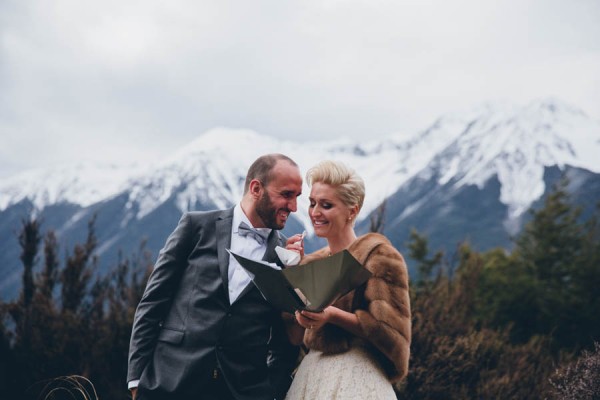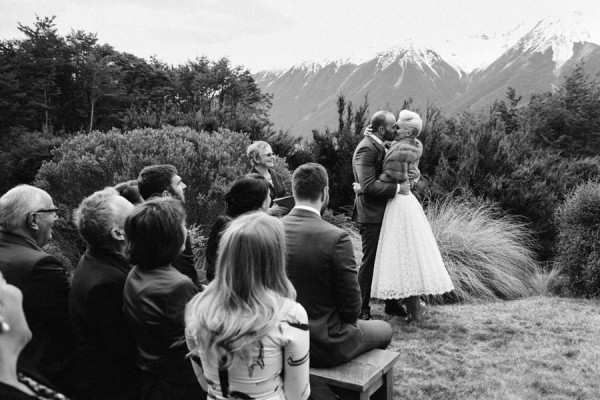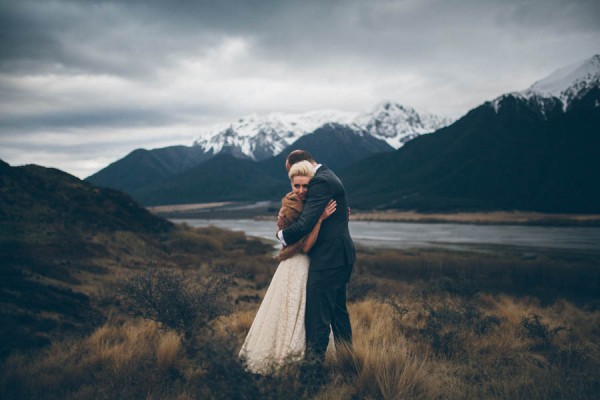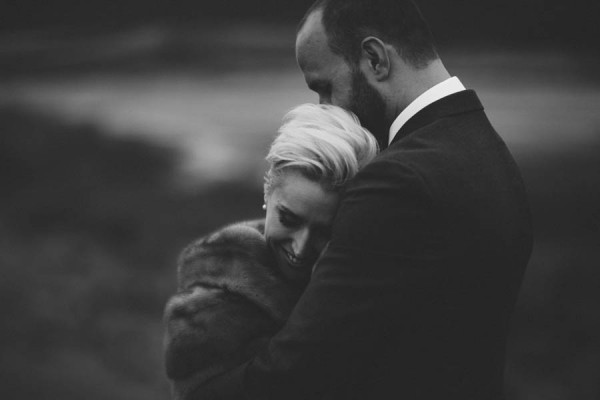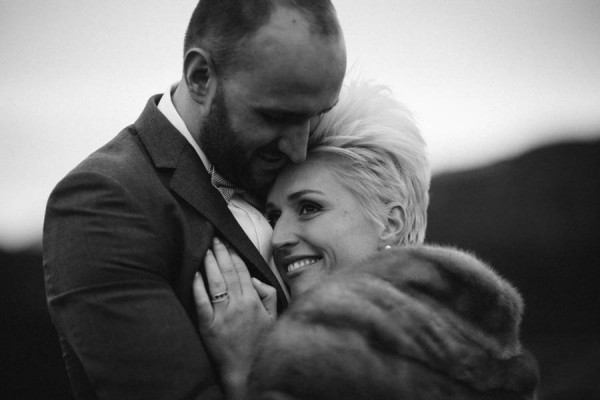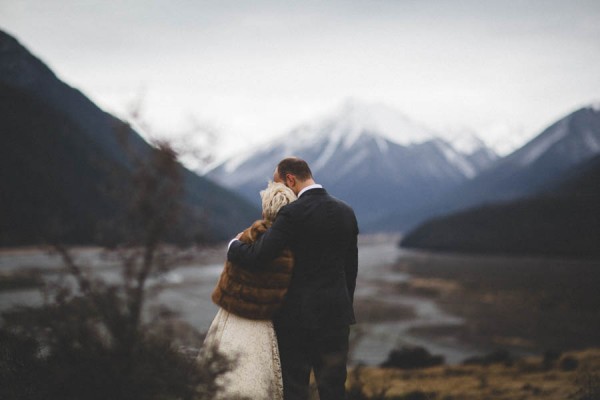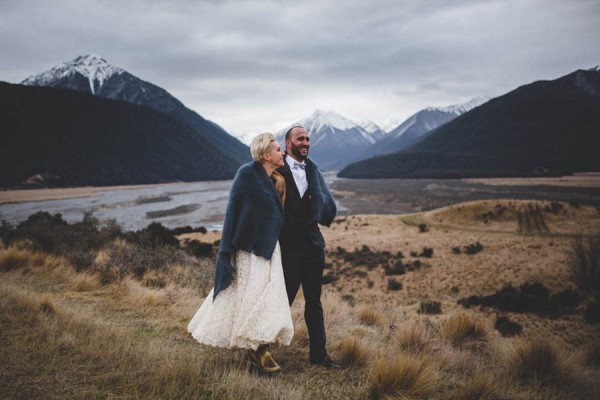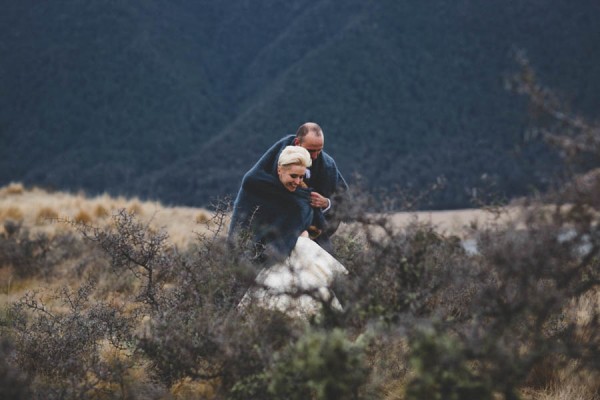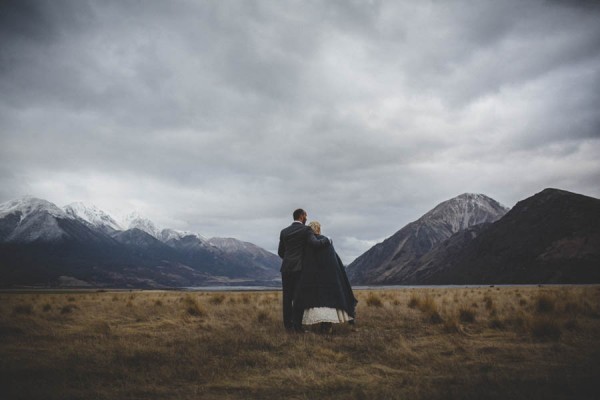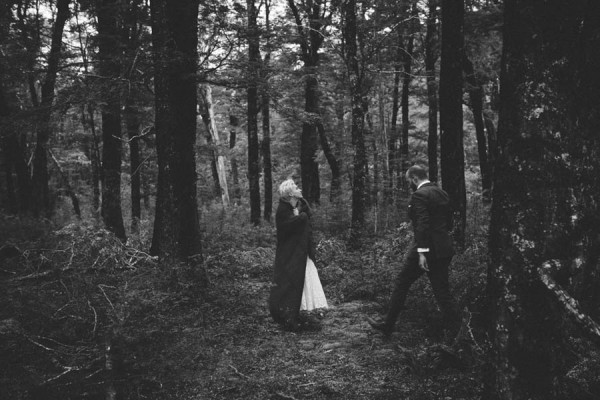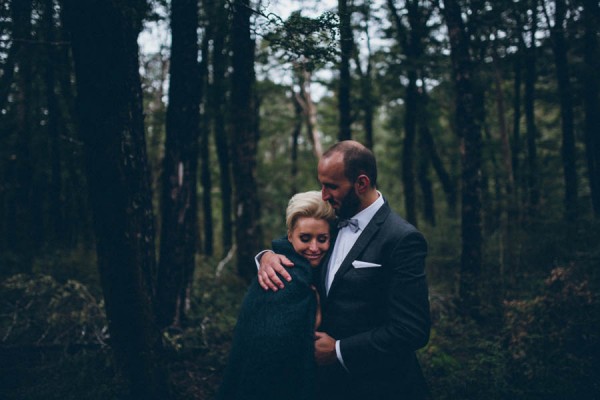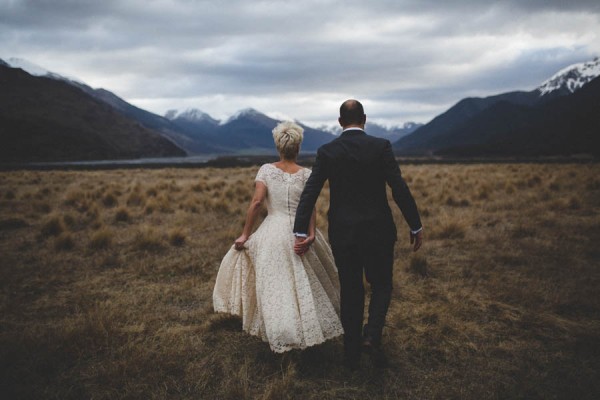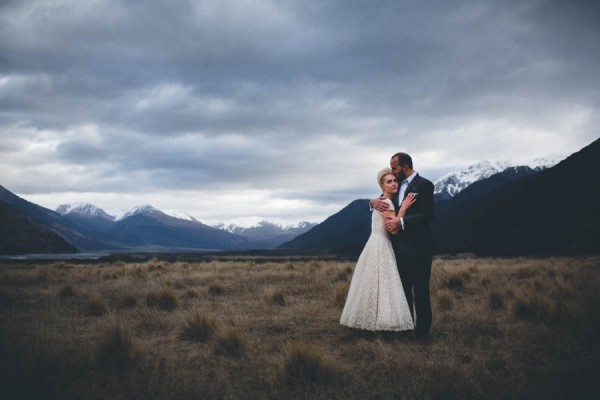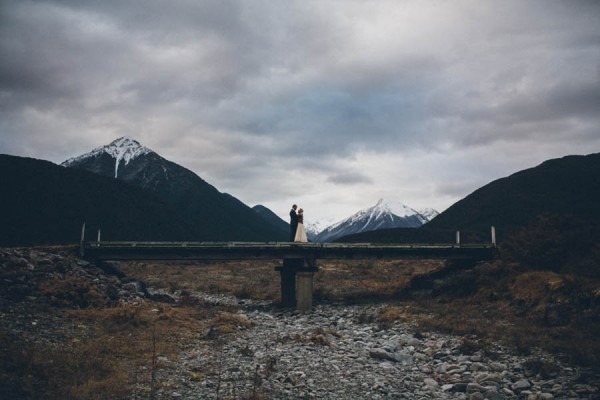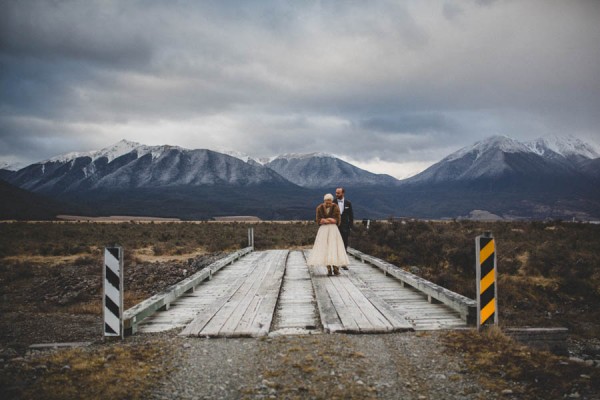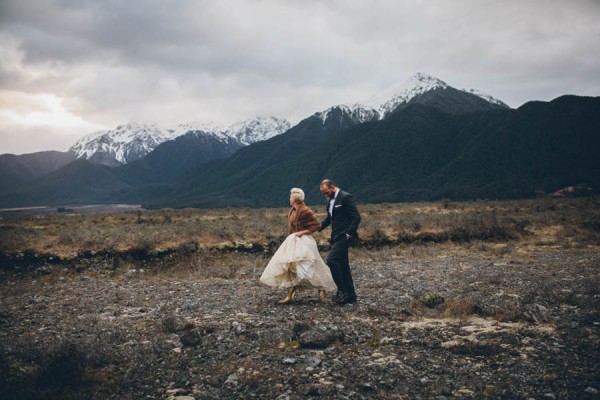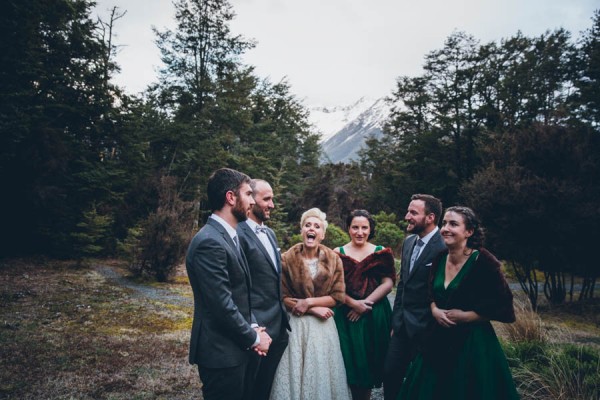 We tried to make everything as eco-friendly as possible (I work for an environmental agency and was part way through a challenge to buy no new clothes for a year which was rather challenging!). I wore a 1950's vintage Cahill of Beverly Hills and the she and the bridesmaids all wore vintage fur stoles. Everything was printed using recycled paper and sustainable inks etc.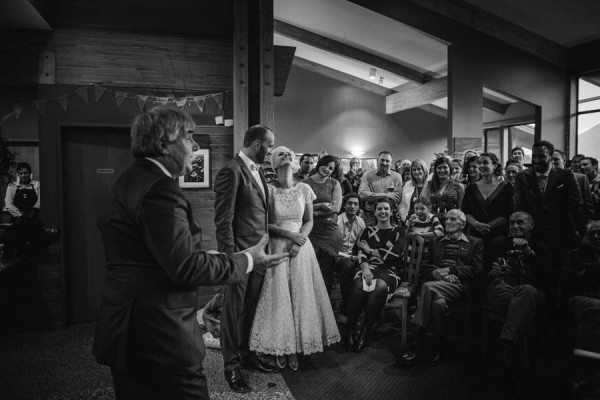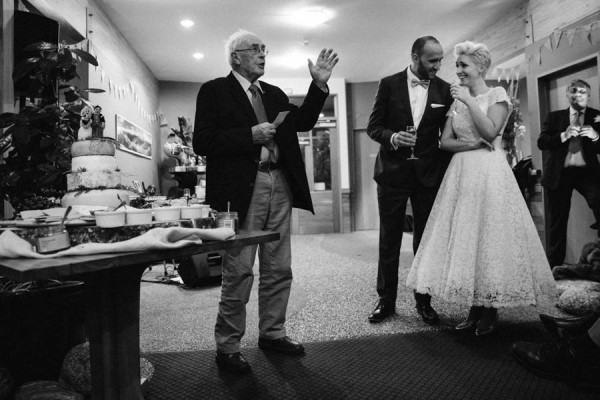 A big thanks to Katie and Ben for sharing their vintage rustic New Zealand wedding with Junebug! For more from Jim Pollard We Are, be sure to check out Jaimie and William's vintage-inspired Queenstown wedding at Jacks Point.