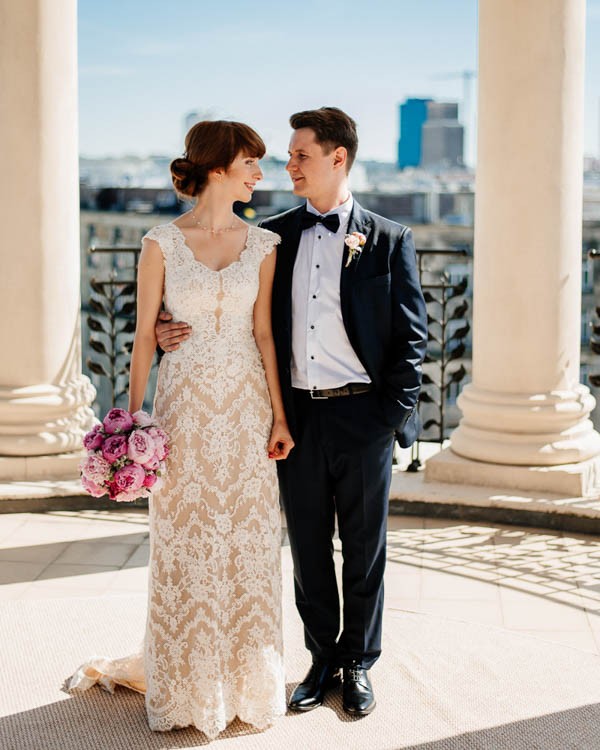 Olga's sweet auburn fringe, bouquet of peonies, and lovely lace gown stole the show as she tied the knot with Bartek in their intimate Warsaw wedding. Before exchanging vows in a traditional church ceremony, the pair posed for portraits with WhiteSmoke Studio, who captured romance, architecture, and the heart of Olga and Bartek's love in each frame. The celebration concluded with dinner and dancing at Hotel Bristol Warsaw.
The Couple:
Olga and Bartek
The Wedding:
Hotel Bristol Warsaw, Warsaw, Poland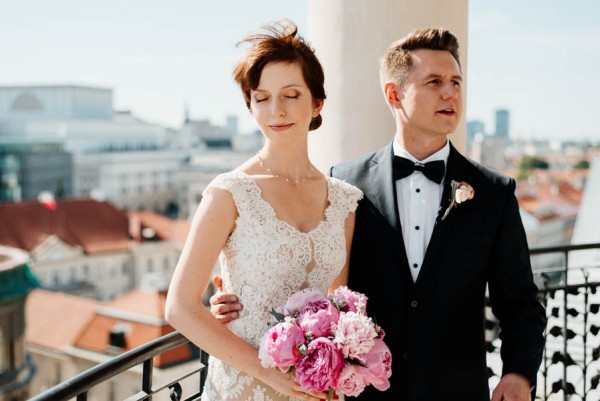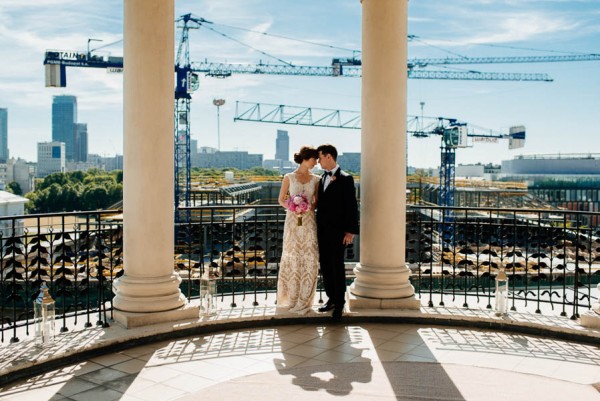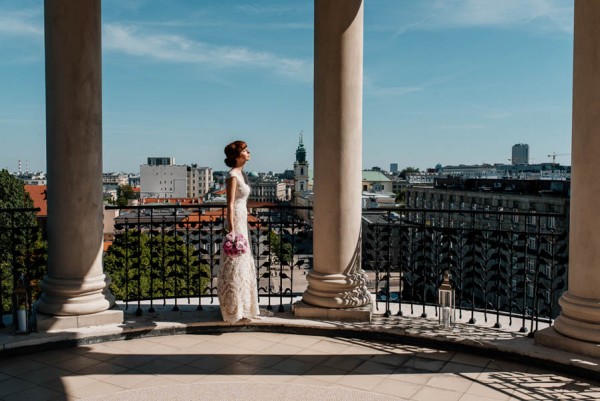 In terms of venue and decor, we wanted our wedding to be classic with a vintage touch. Since we are based in Warsaw and interested in its history and culture, we decided on a motif that references Warsaw's artistic life of the '20s and '30s. Since the wedding held in June, we decided to take advantage of seasonal flora, thus we picked up peonies and spring ingredients.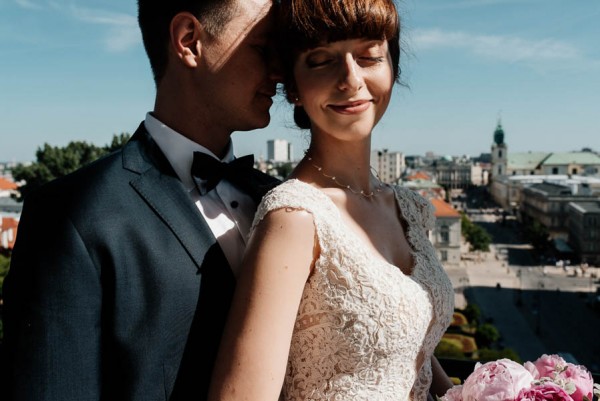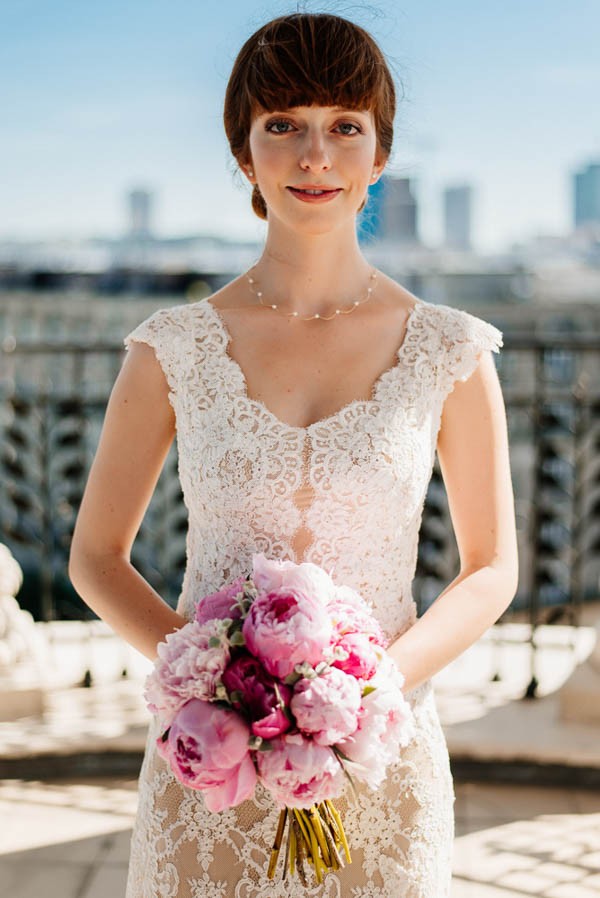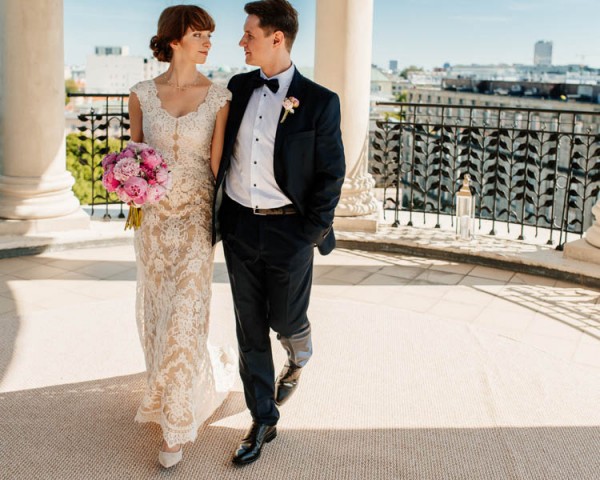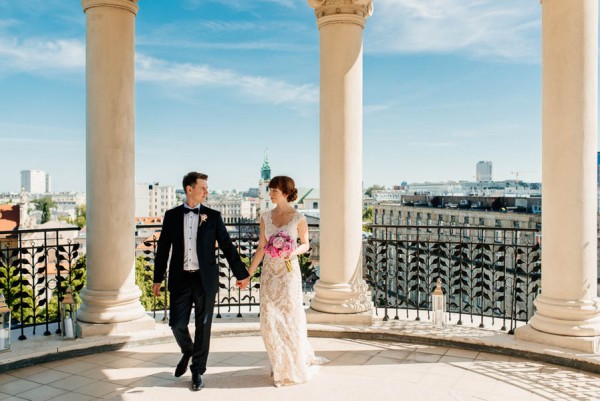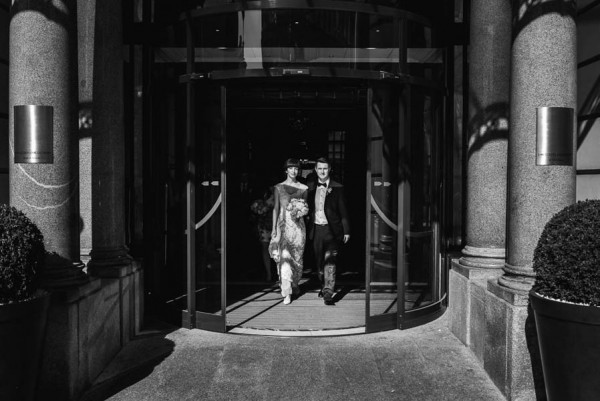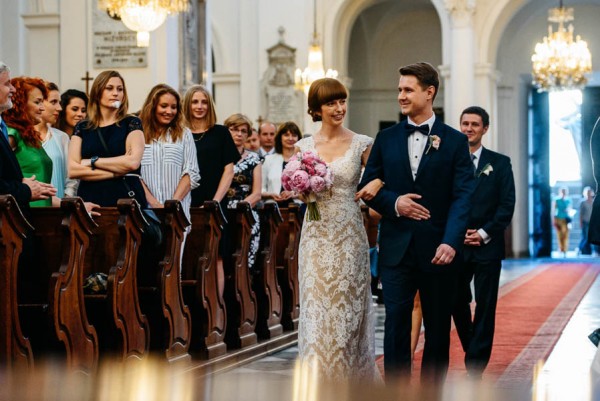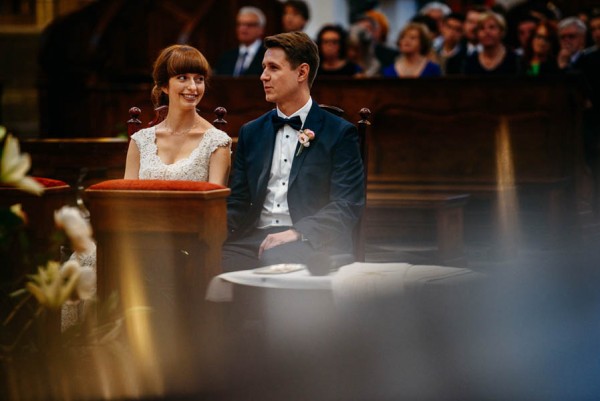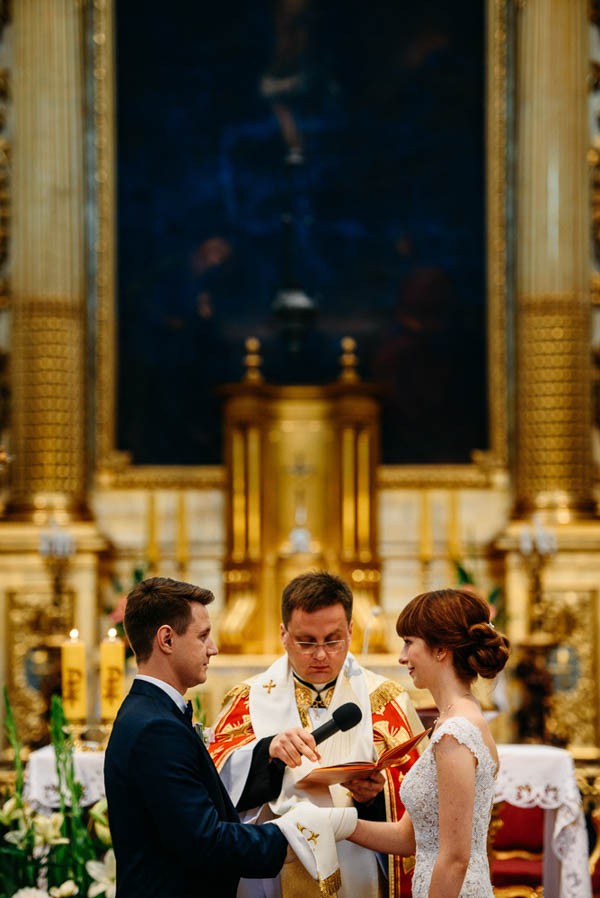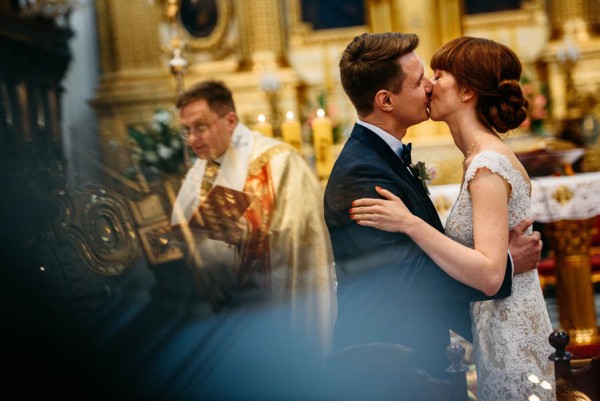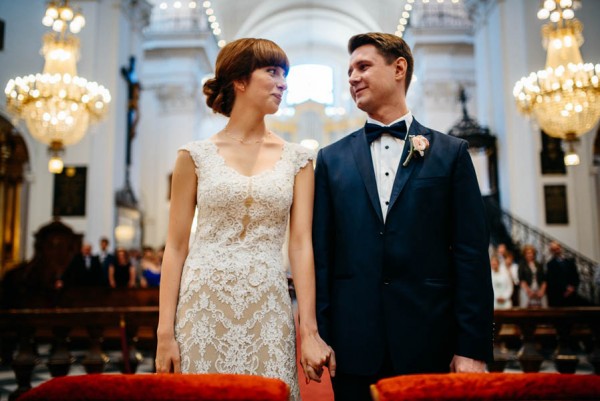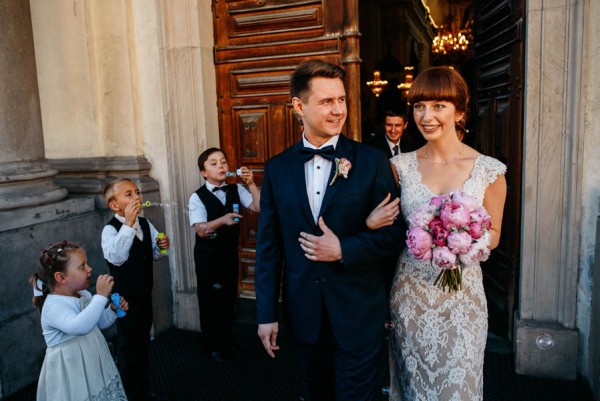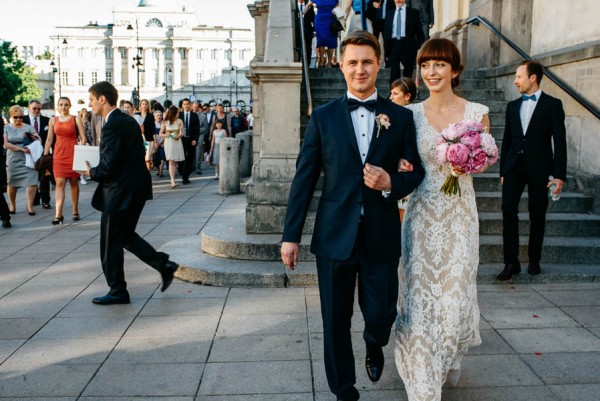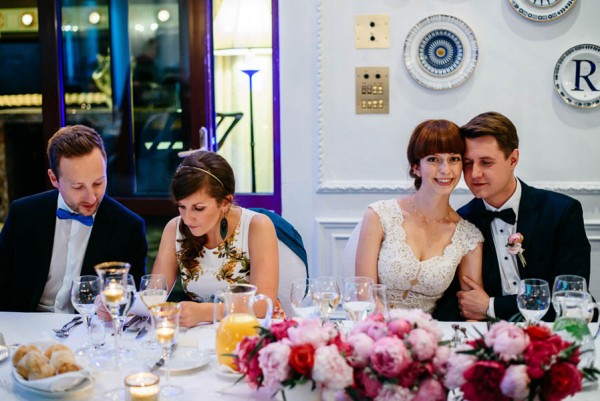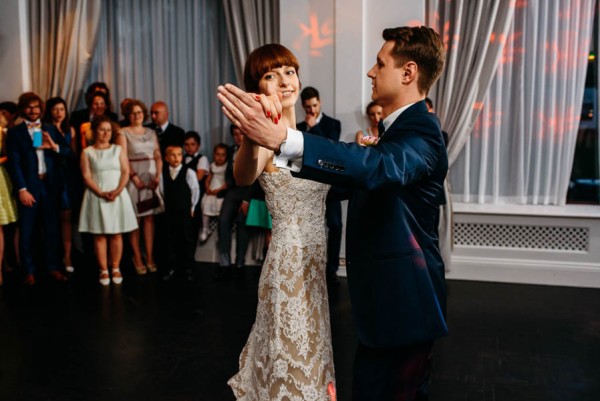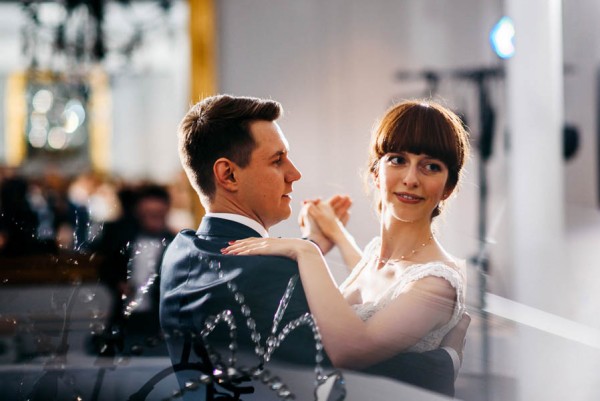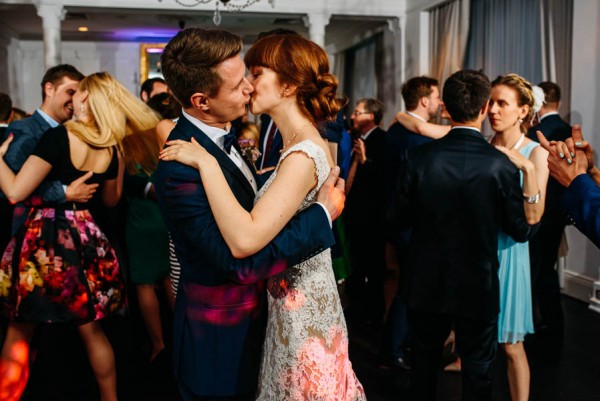 Congrats to Olga and Bartek on their vintage Polish wedding! For more from WhiteSmoke Photography, check out Paulina and Tomek's old-fashioned Polish wedding at Palac Obory.