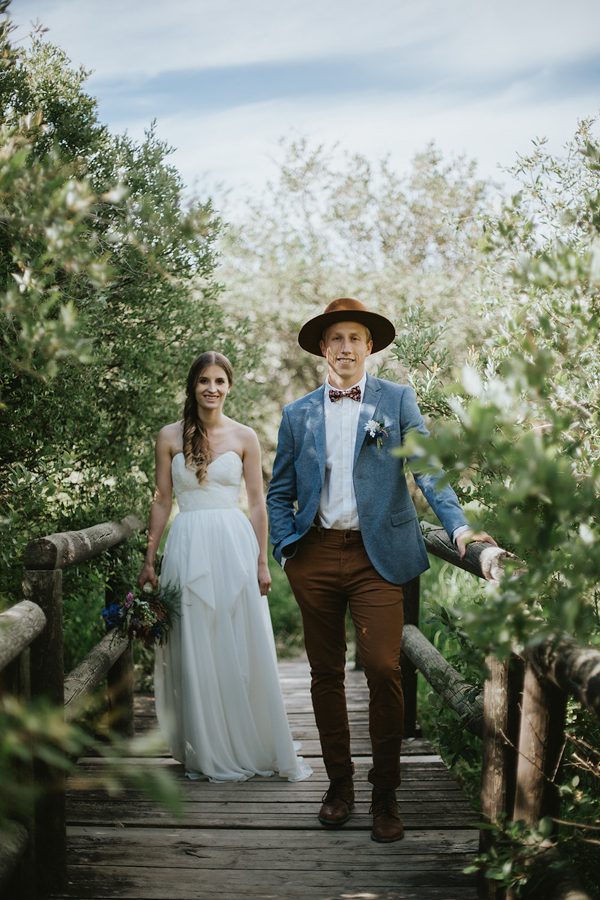 Sara and Lance's vintage wildflower wedding is full of trendy details like handmade projects and killer groom style! The couple's special day at Cochrane RancheHouse incorporated a rustic color palette of whites and neutrals with the gorgeous pops of color from their wildflowers. Between the groom's wide-brimmed hat, casual mix-and-match suit, and floral bowtie, Lance's groom style embodies everything we love about men's fashion this year! The Toths Photo & Film captured Sara and Lance's wedding with a perfect balance of light and airy shots, moody portraits, and even an emotional film.
The Couple:
Sara and Lance
The Wedding:
Cochrane RancheHouse, Alberta, Canada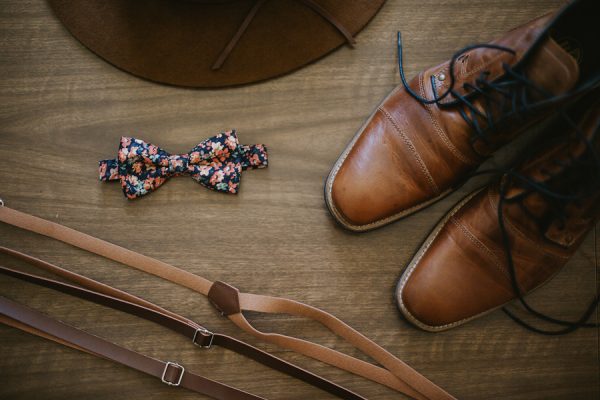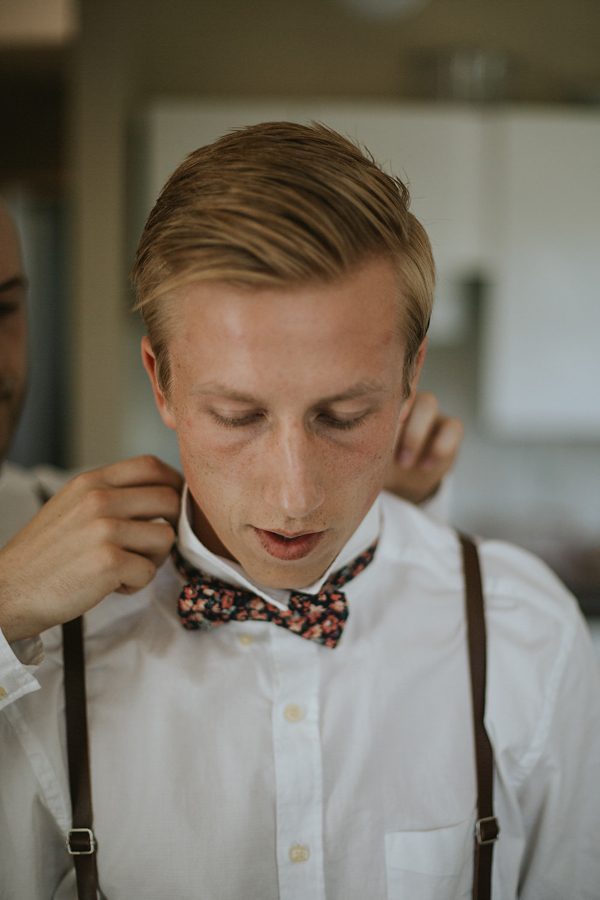 I found my wedding dress initially on Truvelle's Etsy account, and immediately knew it was the one – I later tried it on and purchased it at Pearl and Dot. I loved the flow and lace and how relaxed it looked.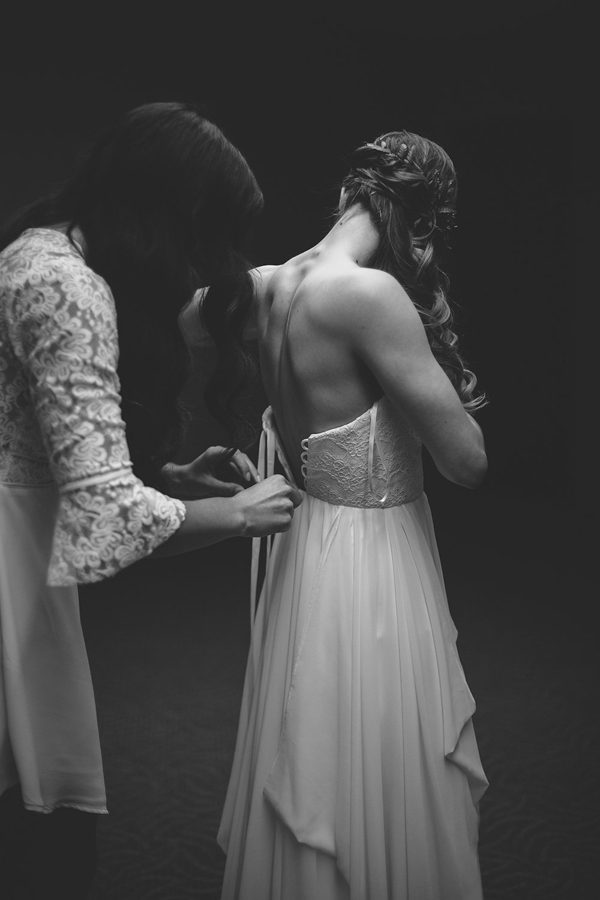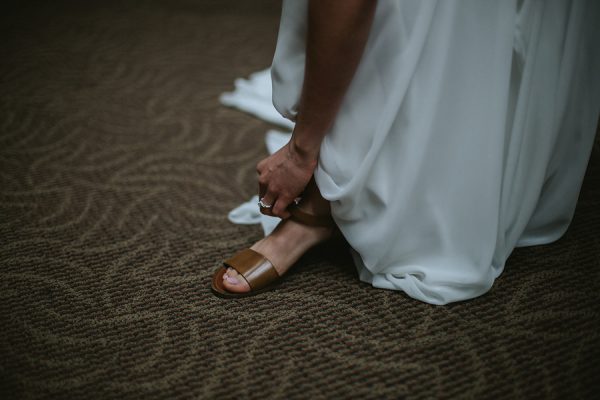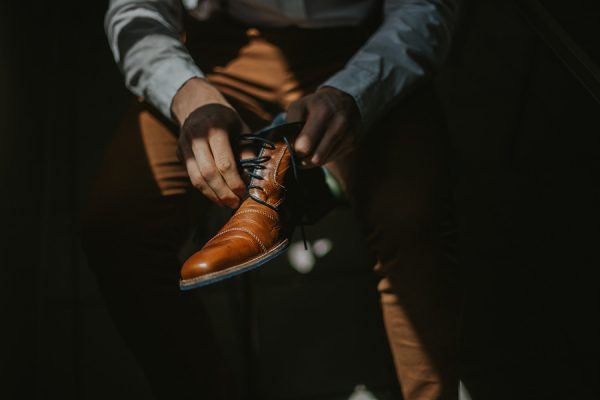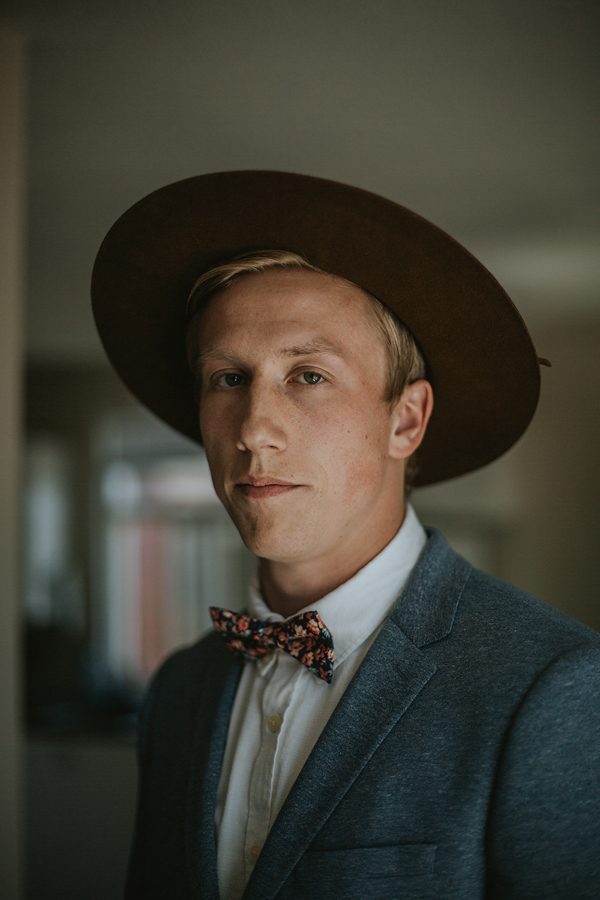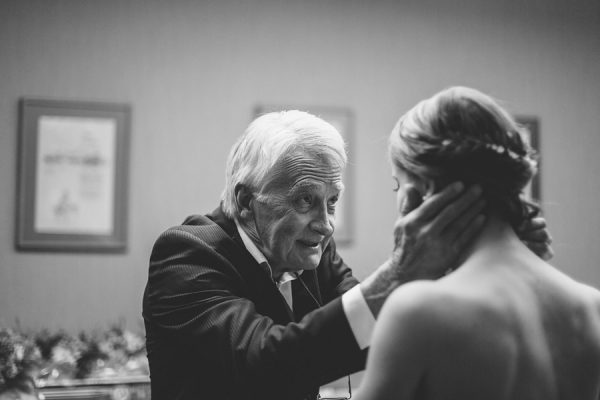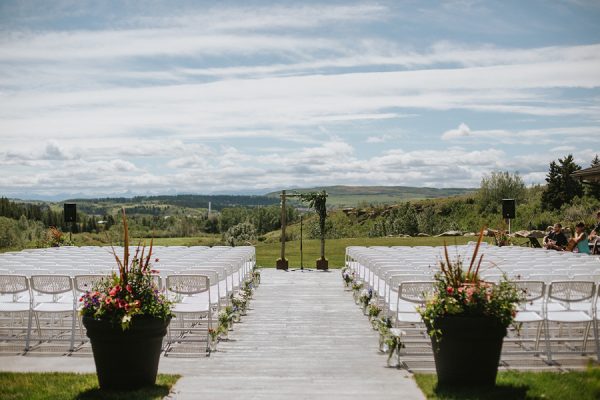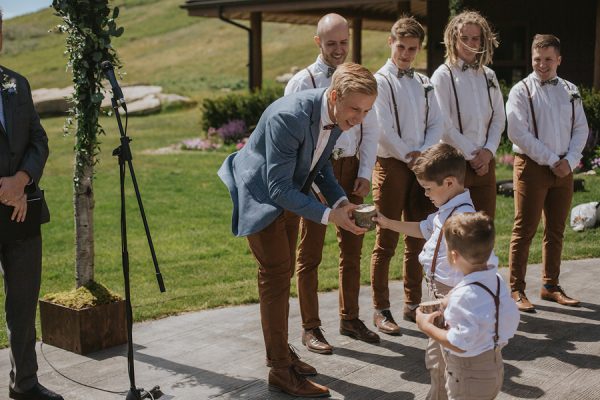 What really mattered to us when planning our wedding was to have our day reflect us as a couple and also incorporate the people that we love most. We really wanted to honour the people who have been a part of our walk as a couple and wanted them to feel like they were truly a part of the celebration. Our friends and family have been an integral part in our relationship and we wanted them to be just as important on our day (and throughout our marriage). In addition, our faith in Jesus has been the foundation on which our relationship has developed, and so we really wanted to have Him at the center of our day.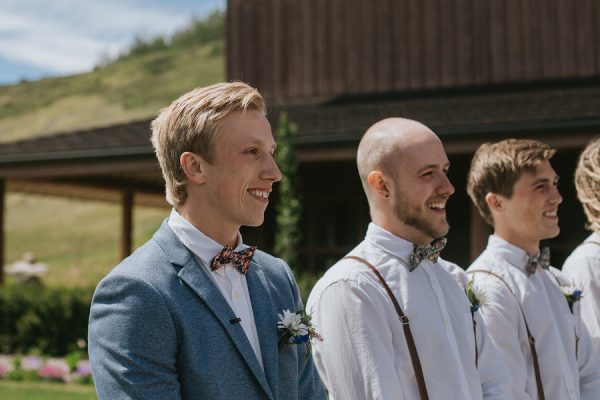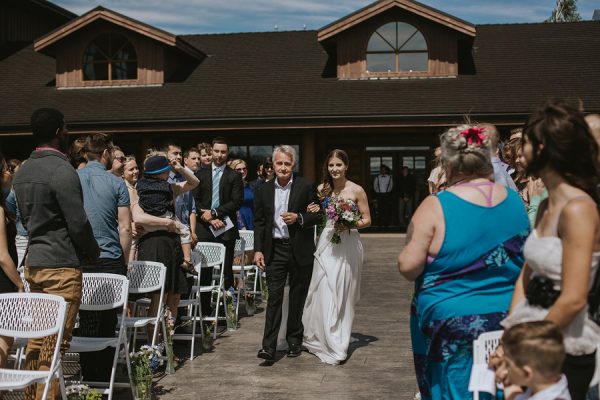 Our ceremony felt extremely personal in every way. Lance's dad was the one who married us, so he was able to share and encourage us both personally and as a couple during the ceremony. We had two of our friends play guitar/cello and sing some of our favourite songs before, during, and after the ceremony. And we had our pastors up there to pray with us and serve us our first communion as a married couple. It was key to have people who truly knew and loved us up there to support and be such a huge part of our day.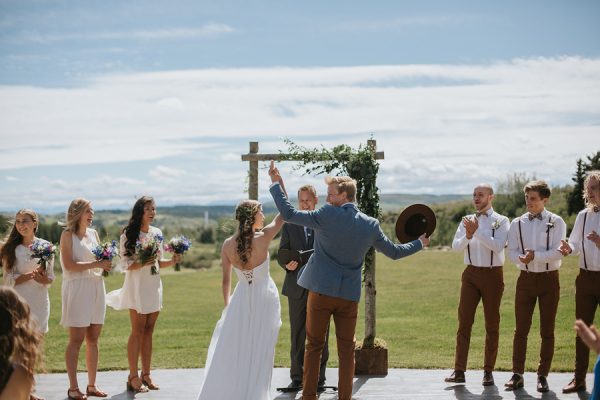 We'd both have to agree that our vow exchange was the most memorable and special moment of the day. We both wrote our own vows, and there was something so special about not only sharing those words with each other, but doing it in front of all our family and friends and having them so involved in such a pivotal moment.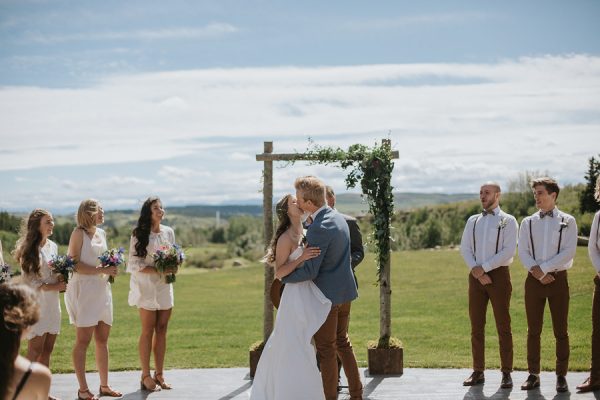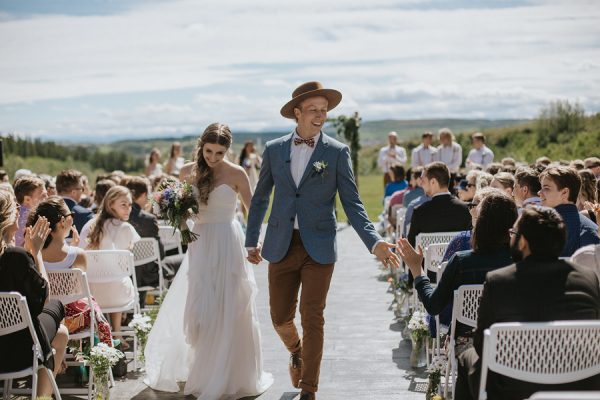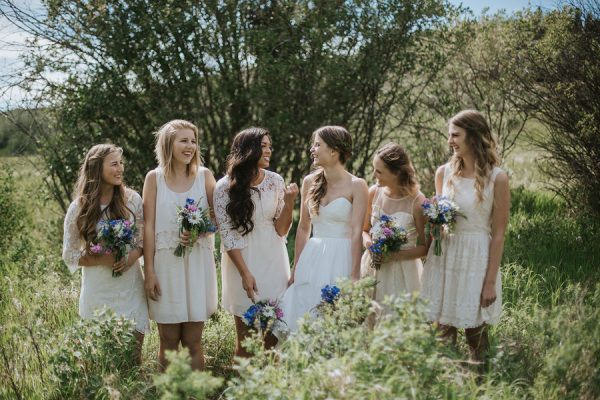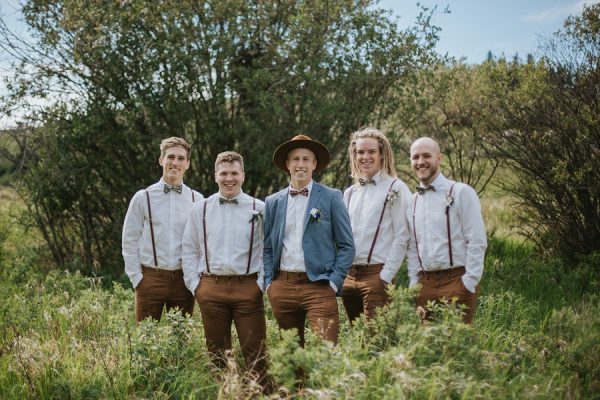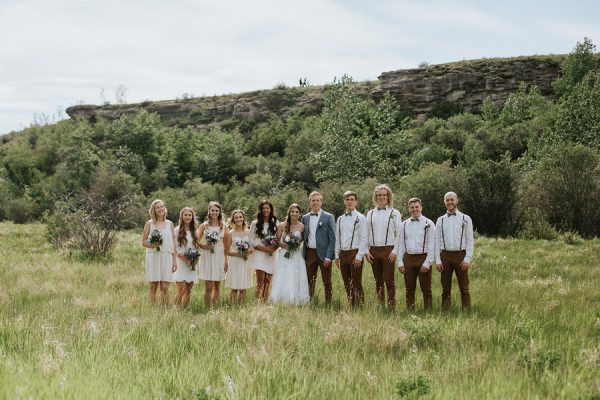 I had the girls just choose off-white dresses that they loved and felt they could repurpose or wear again, and all of them already owned leather sandals so I just had them wear those.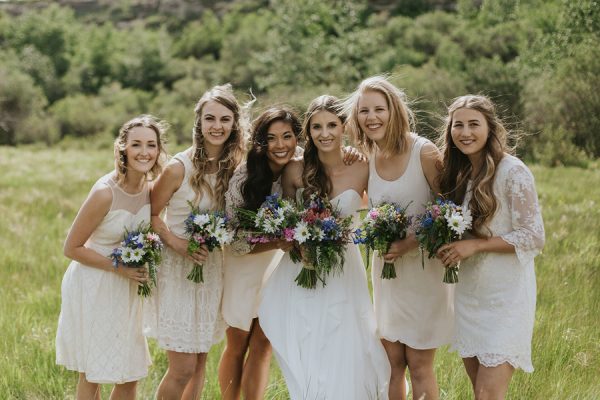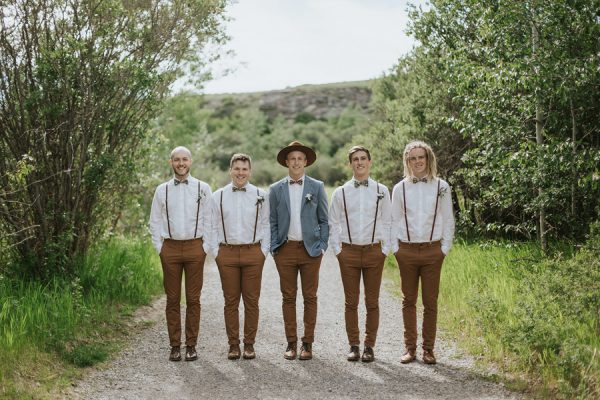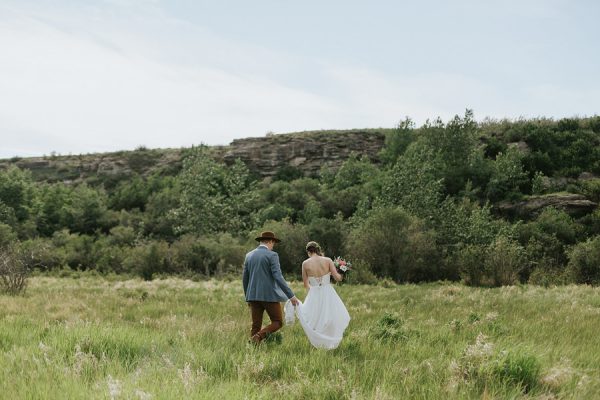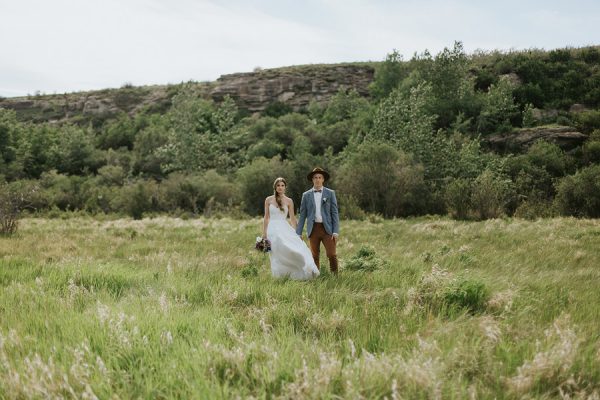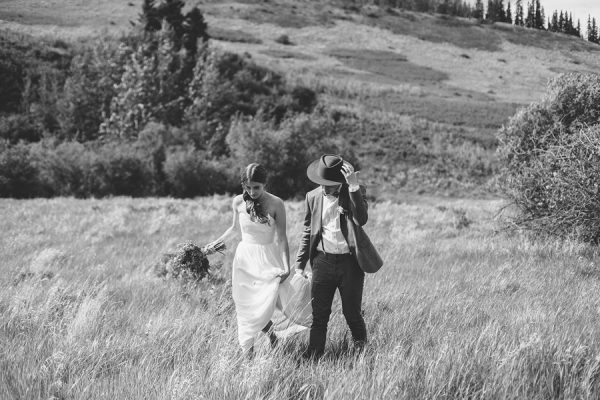 We both love nature and simplicity, and planned the whole wedding around that. I wanted a lot of white and neutrals, but also loved the look and pop of wildflowers! To be honest, I think our relaxed attitudes contributed a lot to the look we got in the end. We never actually chose wedding colours, we just went with the flow! I actually remember telling my florist, "I don't really know what I want, just choose some wildflowers you like!"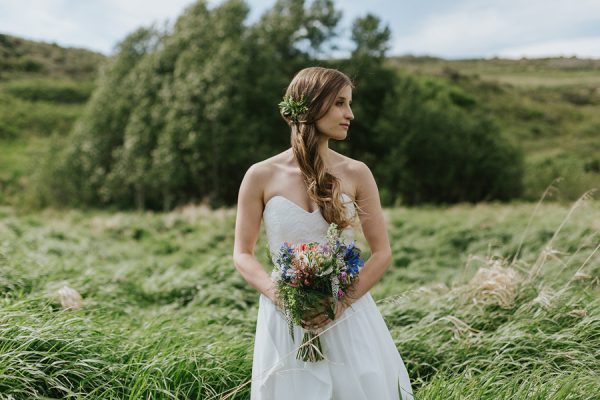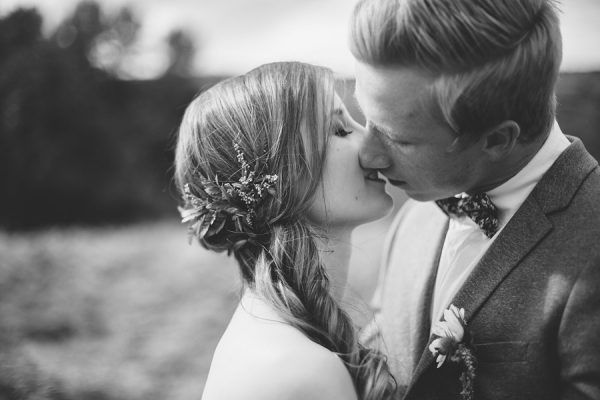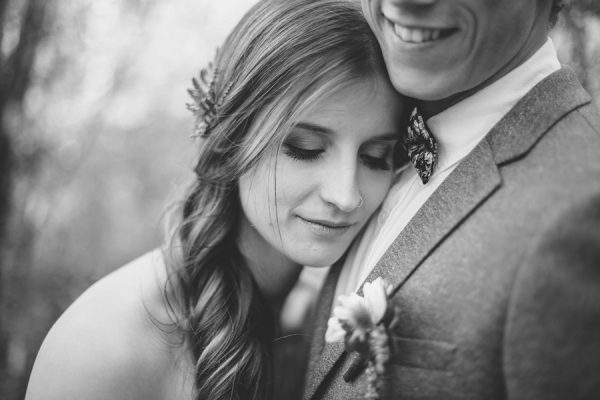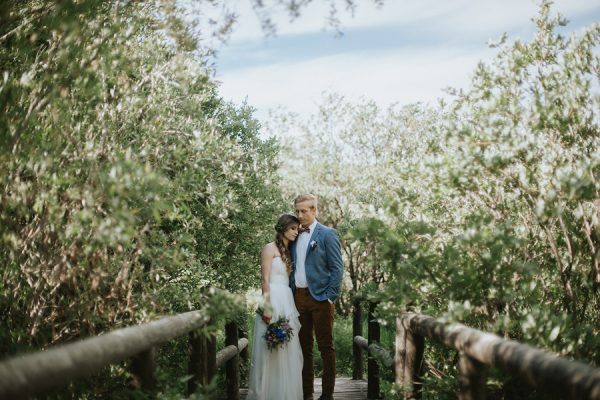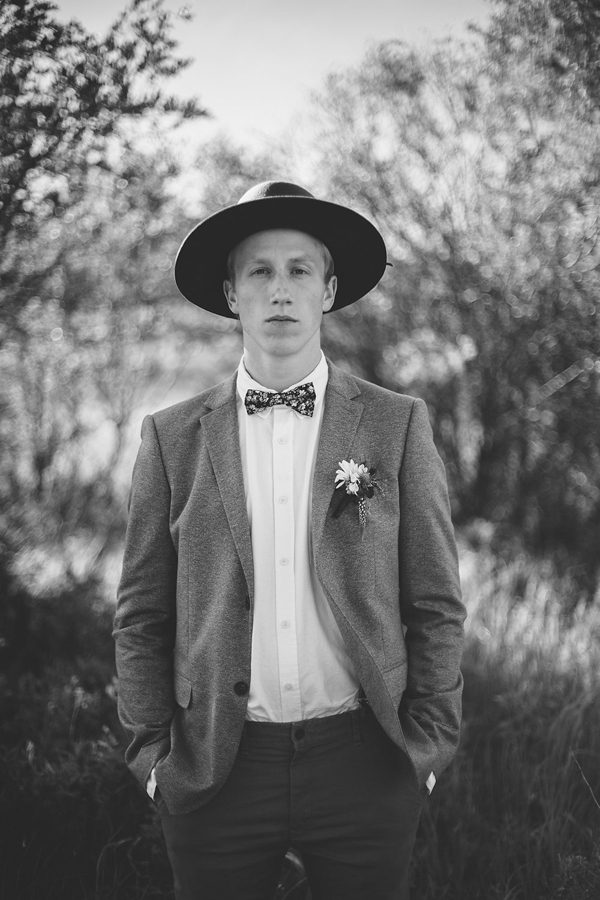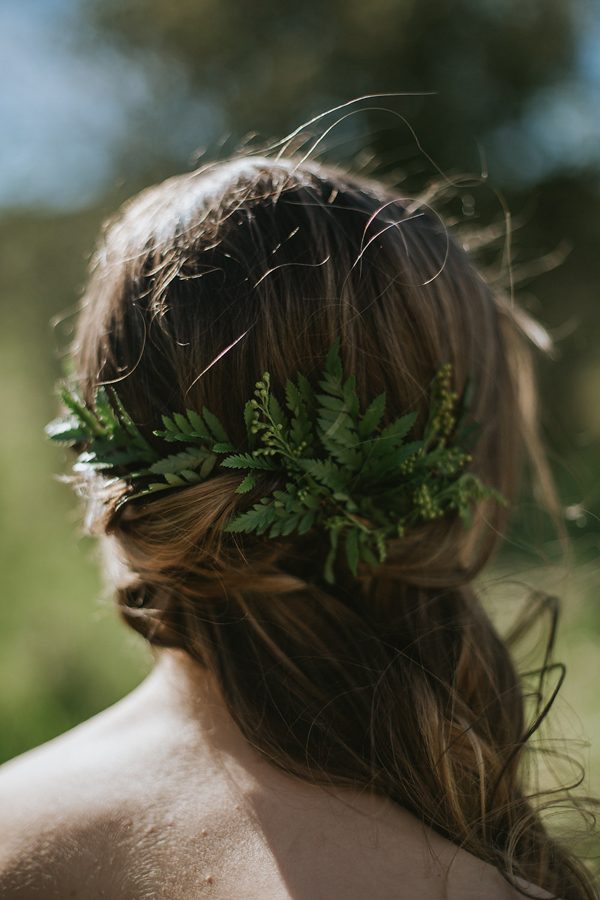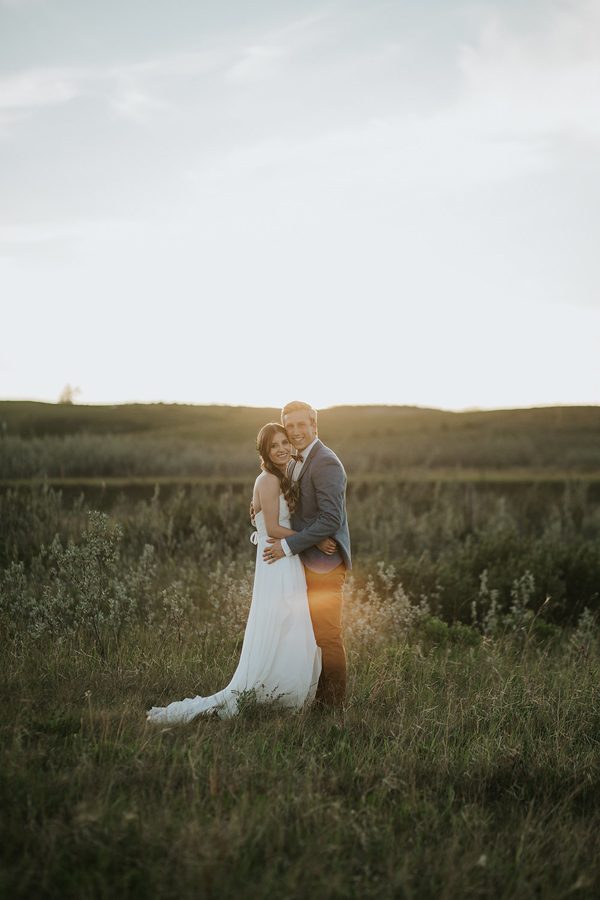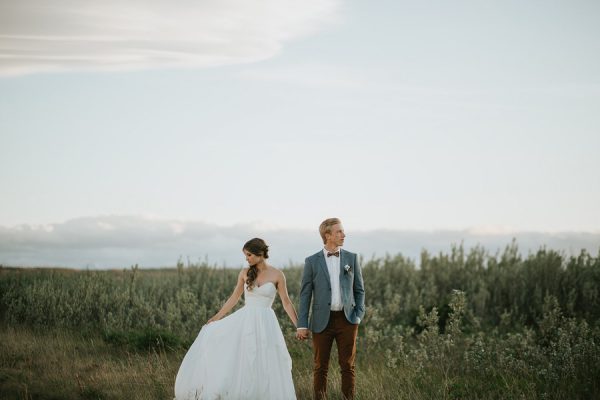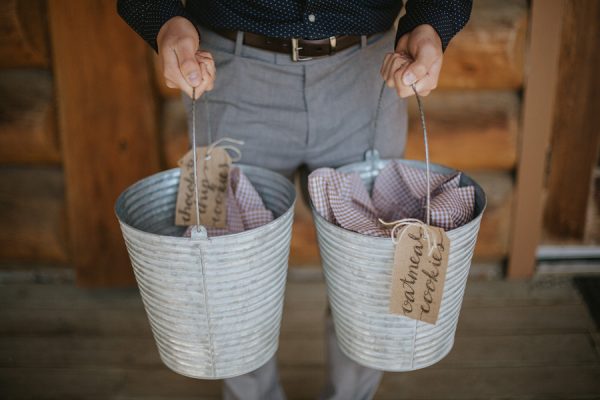 Almost everything at our wedding was DIY. It's usually a less expensive option, but more than that it made us feel like we were truly creating our day, and it made it so much more personal. We felt so accomplished on the day of as we were able to look around and feel like everything represented us so well. One of my favourite DIY pieces was the lace bunting- Lance's mom picked up vintage table cloths/curtains/anything lace, then we cut all the triangles out and sewed them together to create the bunting. We also created all the wood signs, ceremony arch, and wood boxes.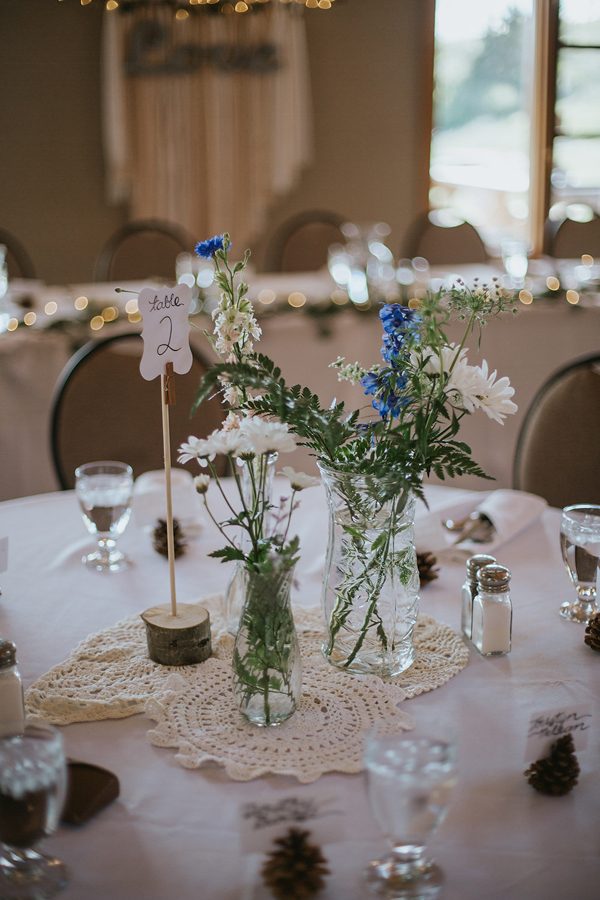 One piece of wedding advice I would give is just enjoy planning! We had so much fun becoming creative and involved in our day. I don't think it would have been nearly as meaningful if we had just rented or had someone else plan the whole day. We loved being engaged in planning and having friends and families contribute with their talents and creativity. We tried not to stress too much about little details, and kept reminding ourselves what the day is truly about.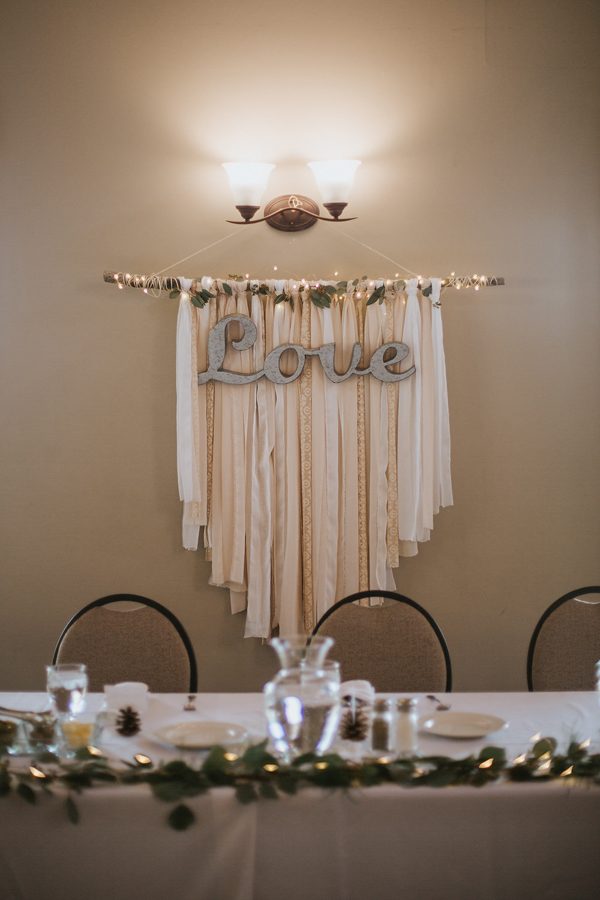 Our caterer also allowed us to bring in our own desserts, so we had a huge table full of contributions from family and friends. We loved everything about the wedding and it was so meaningful that so many people we loved helped to create the day!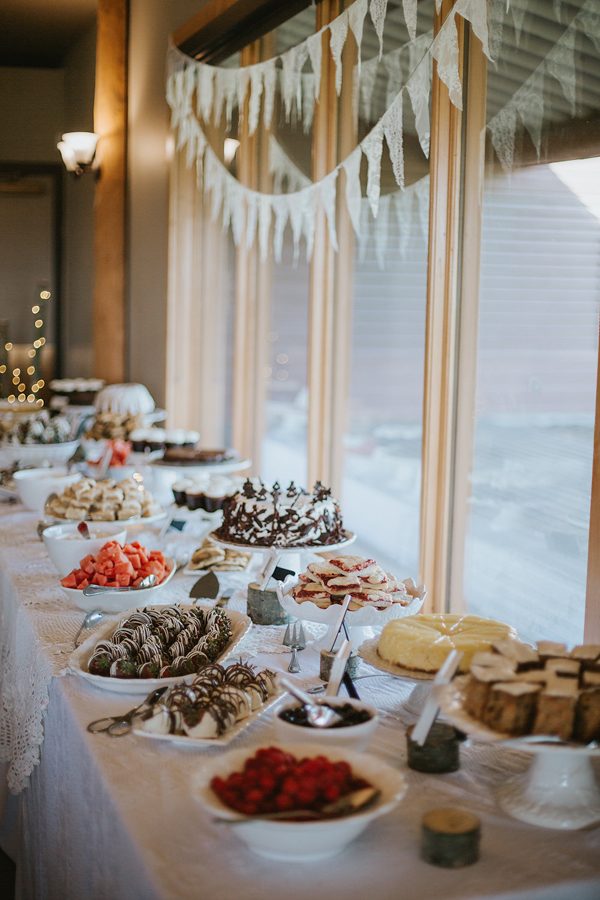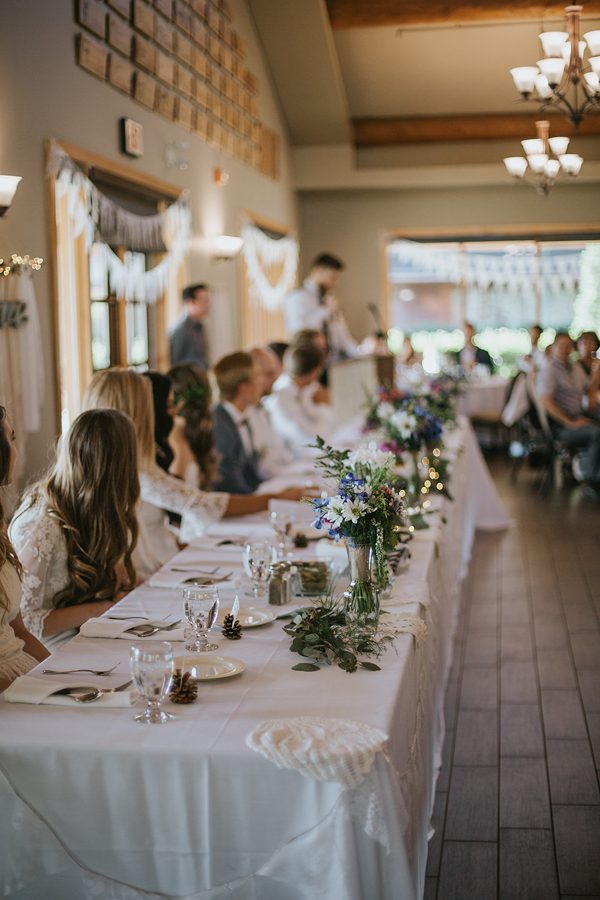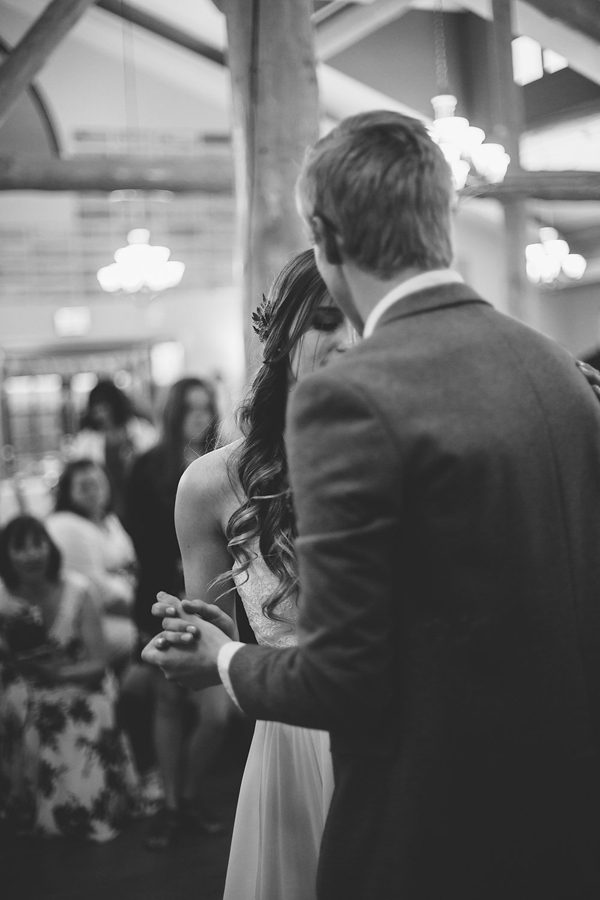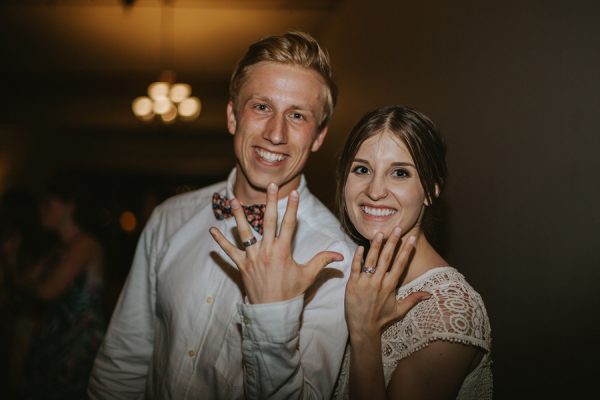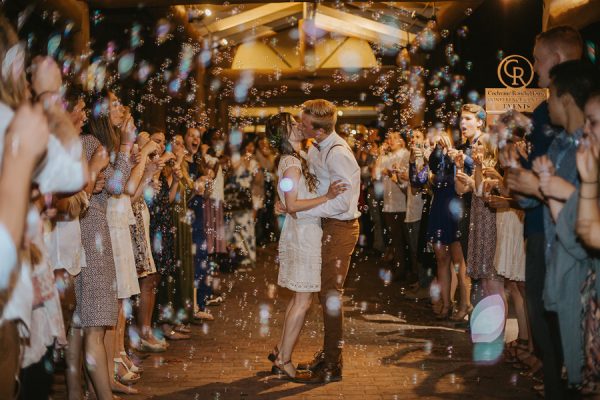 Congratulations to Sara and Lance, and a huge thanks to The Toths Photo & Film for sharing this wedding with us! Love this wedding's natural floral inspiration? Then you've got to see this wildflower inspired wedding by the Colorado River!