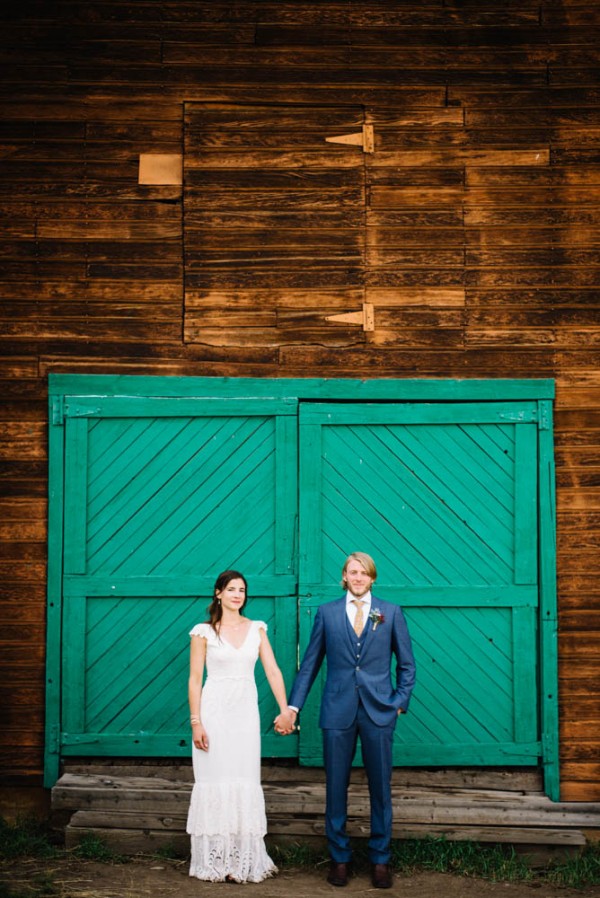 Bright wildflowers, farm tables, and a breathtaking natural scenery perfectly intertwined to create Geneva and Andy's bohemian styled wedding. AA Barn in Grand Lake, Colorado offered a beautiful oasis for the couple to exchange vows. We love how the couple added an untraditional aspect to their big day by walking each other down the aisle. Talented photographer Preston Utley captured the sweetest moments Geneva and Andy spent at their wedding by the Colorado River.
The Couple:
Geneva and Andy
The Wedding:
AA Barn, Grand Lake, Colorado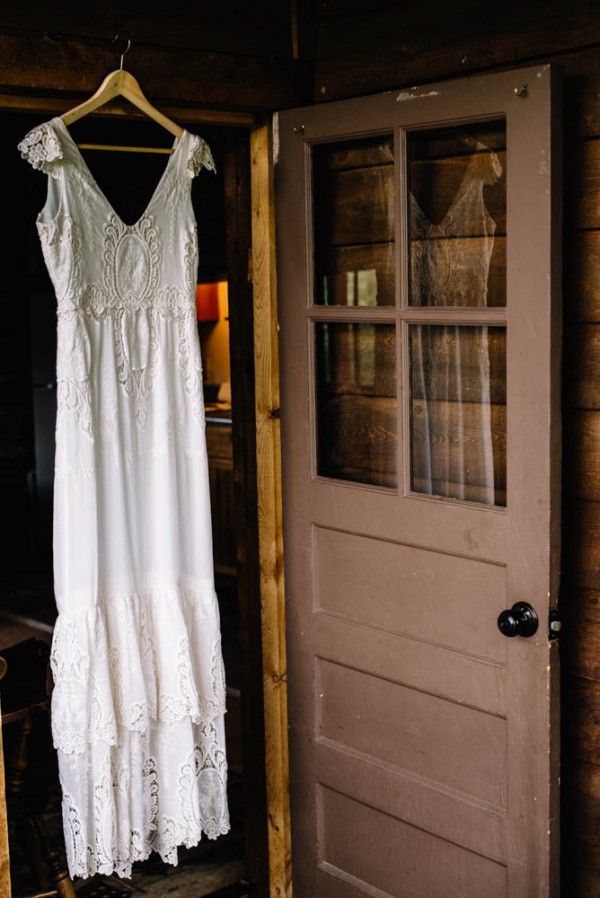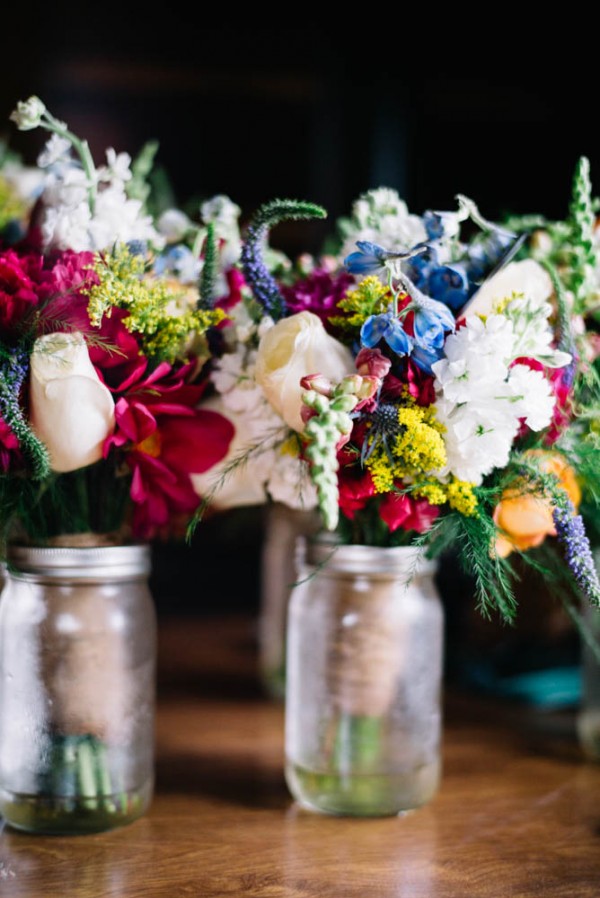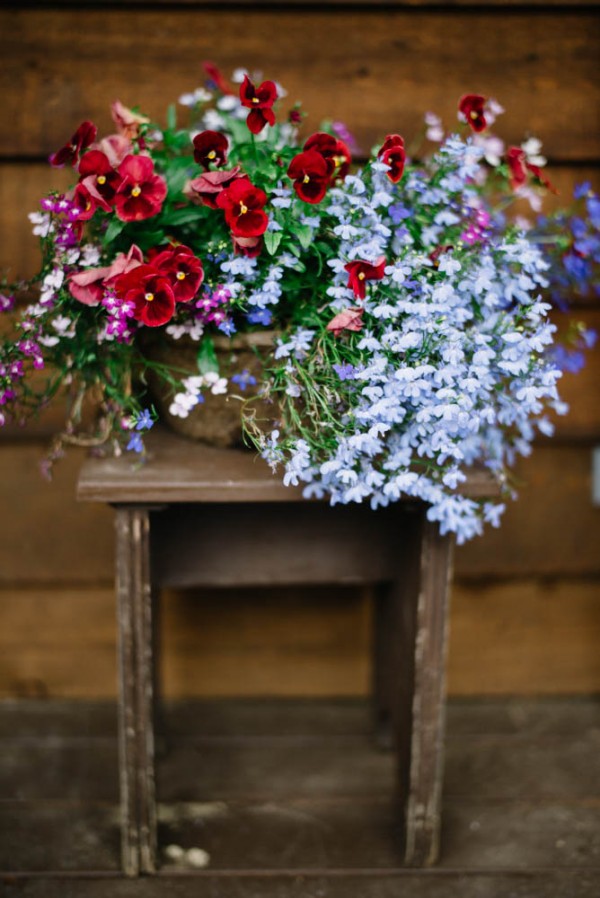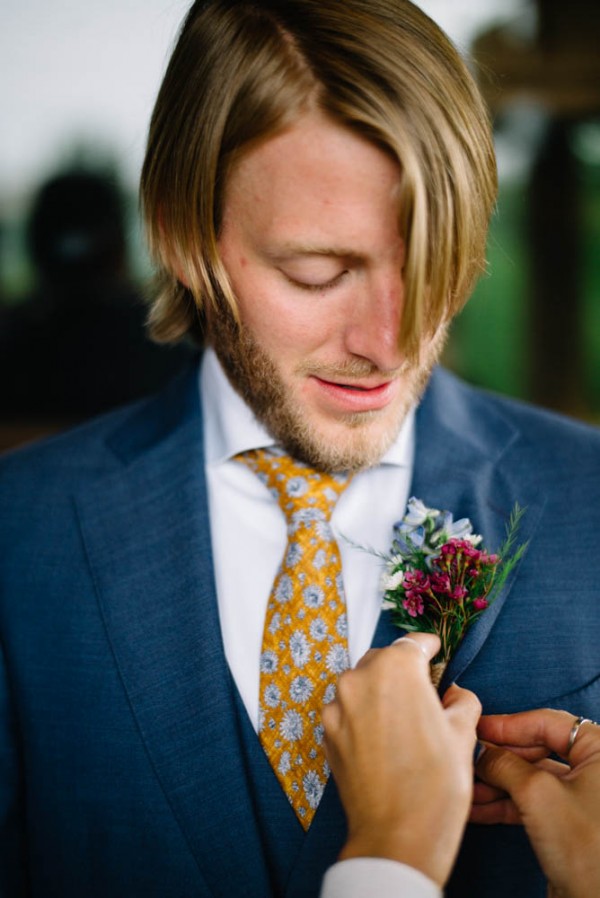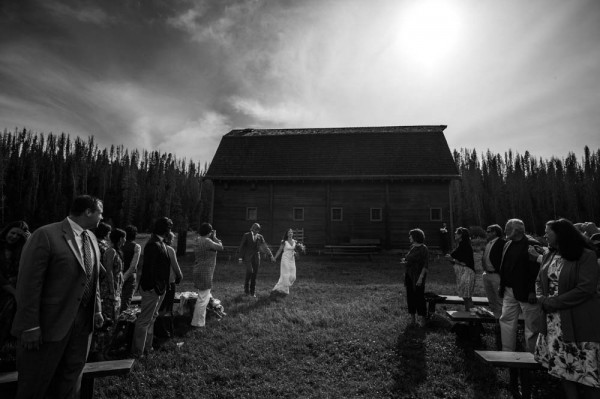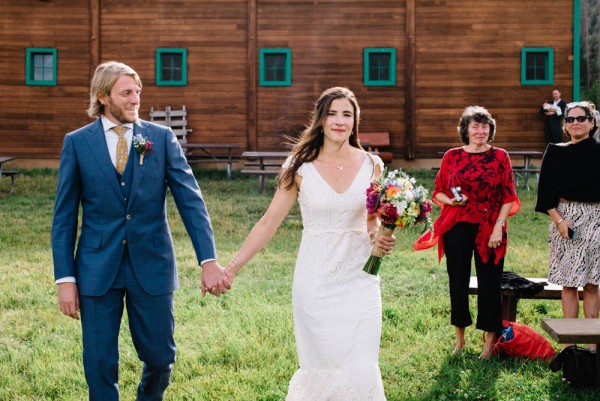 From the couple: Our favorite moment from the wedding day was when we walked down the aisle together. It represented how we support each other, and it set the tone for our marriage.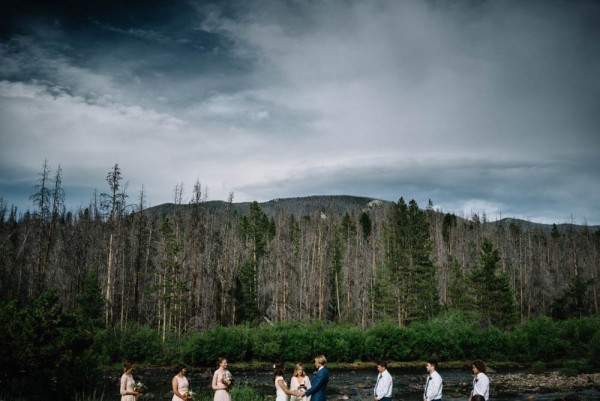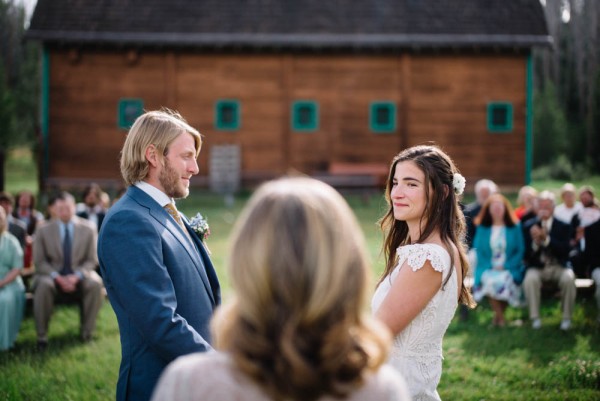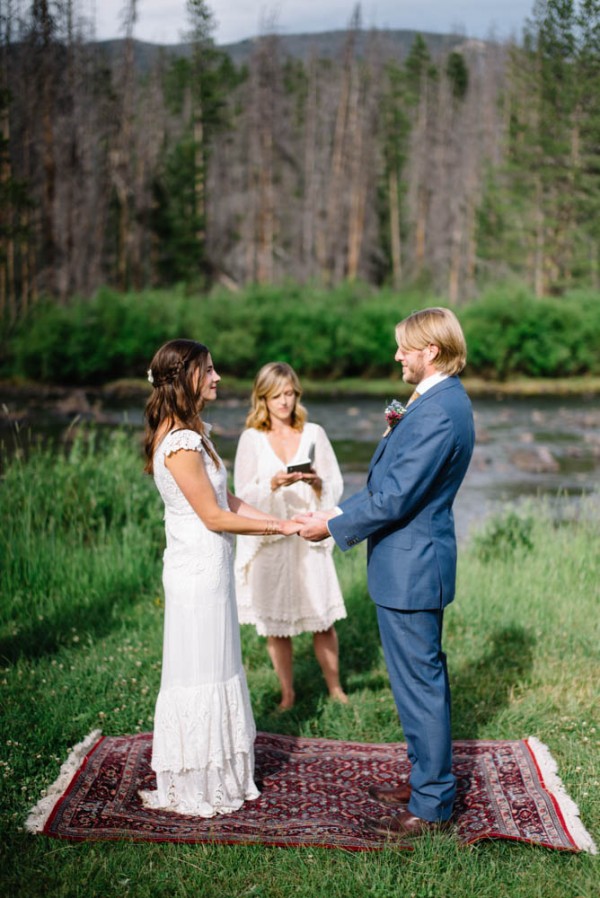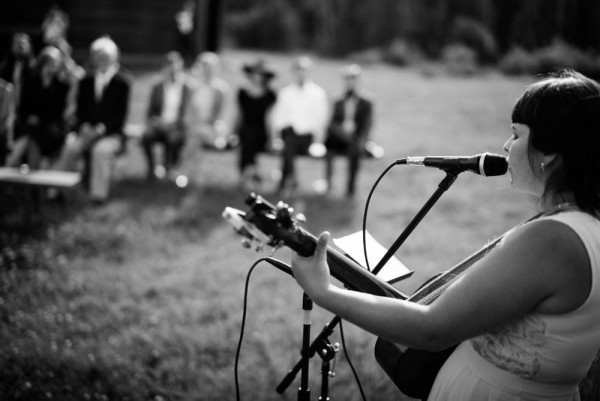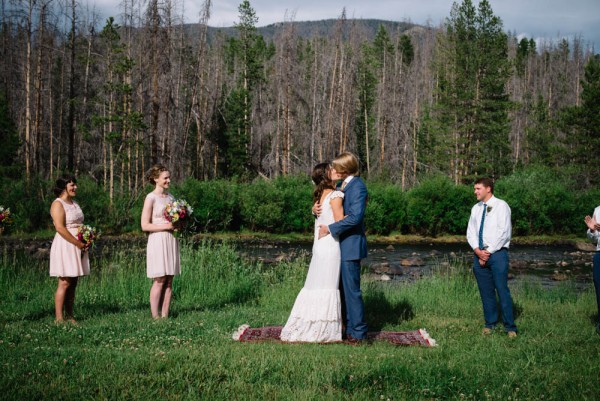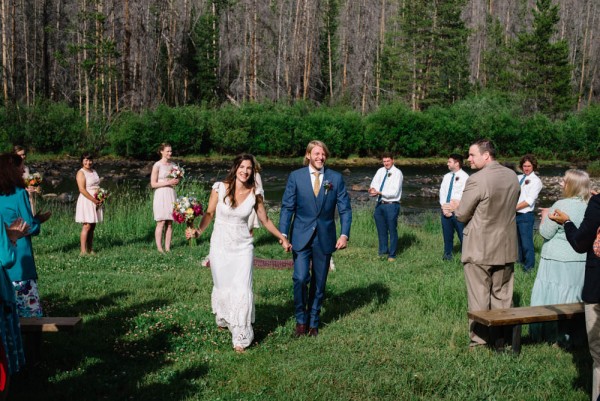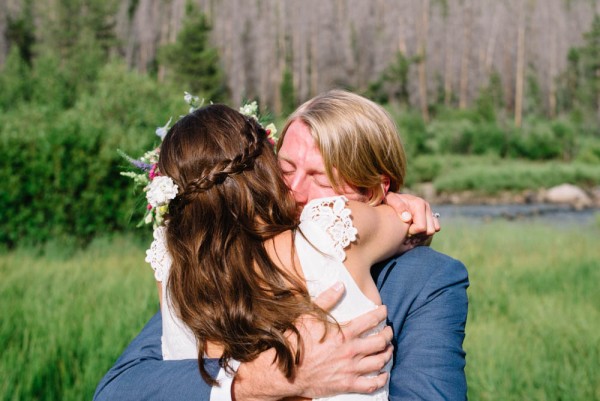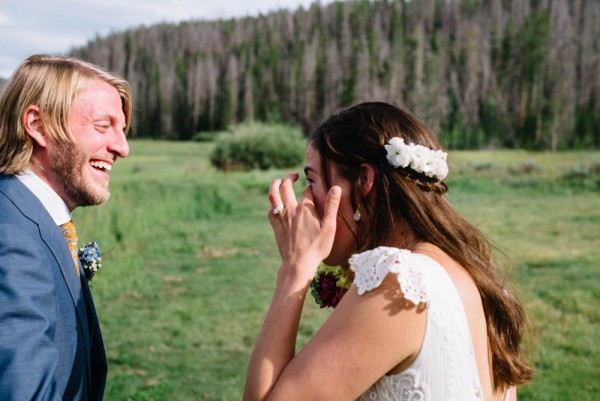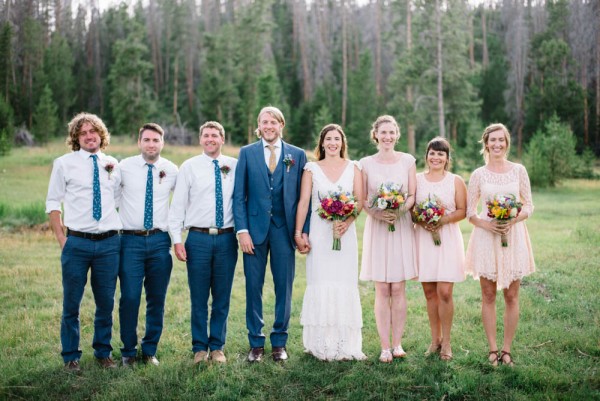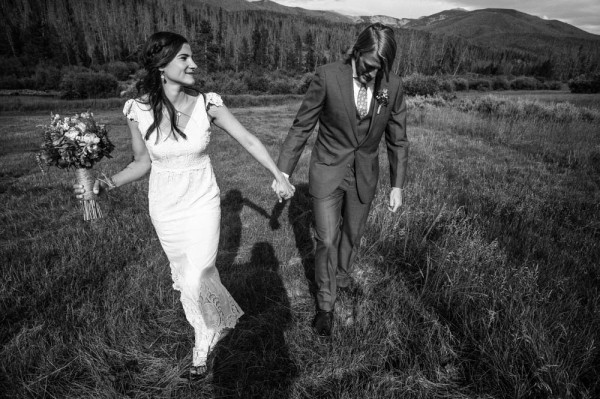 From the couple: We wanted our attire and decor to be simple and tasteful, and our own. We wanted to show our guests how we live and celebrate. We kept the decor at the ceremony to a minimum, just wooden benches for the guests and a vintage rug at our ceremony spot by the river. The barn, mountains and Colorado River provided the rest. We chose attire that matched our own personal style and colors to complement the outdoor scenery.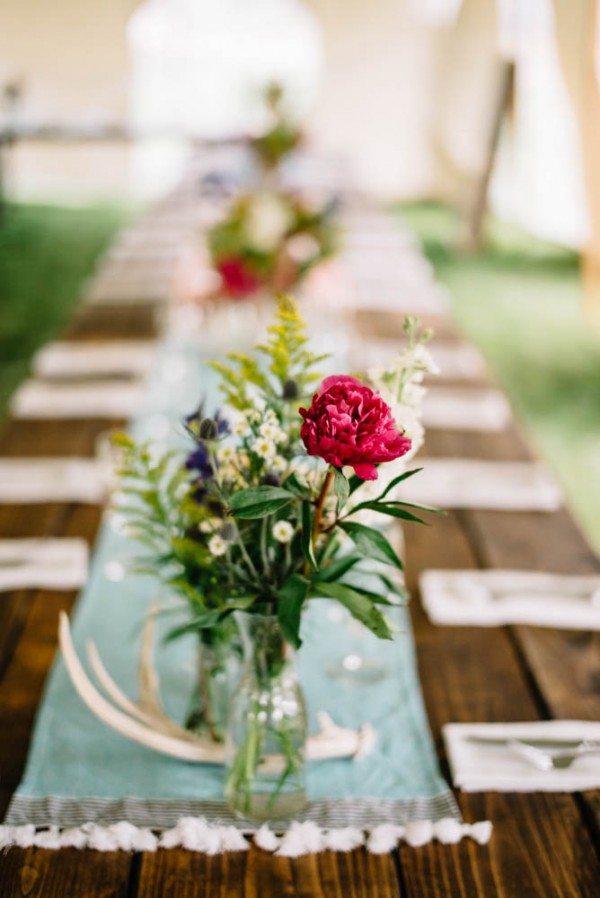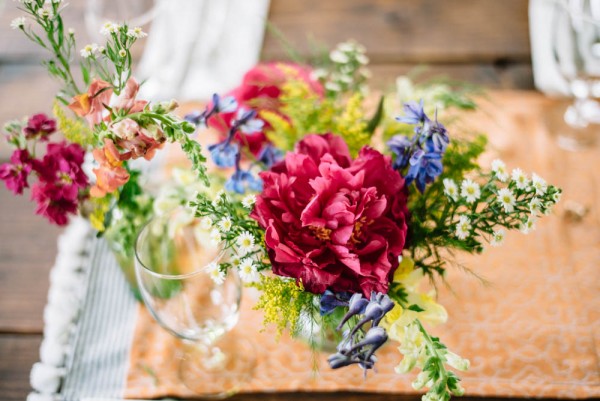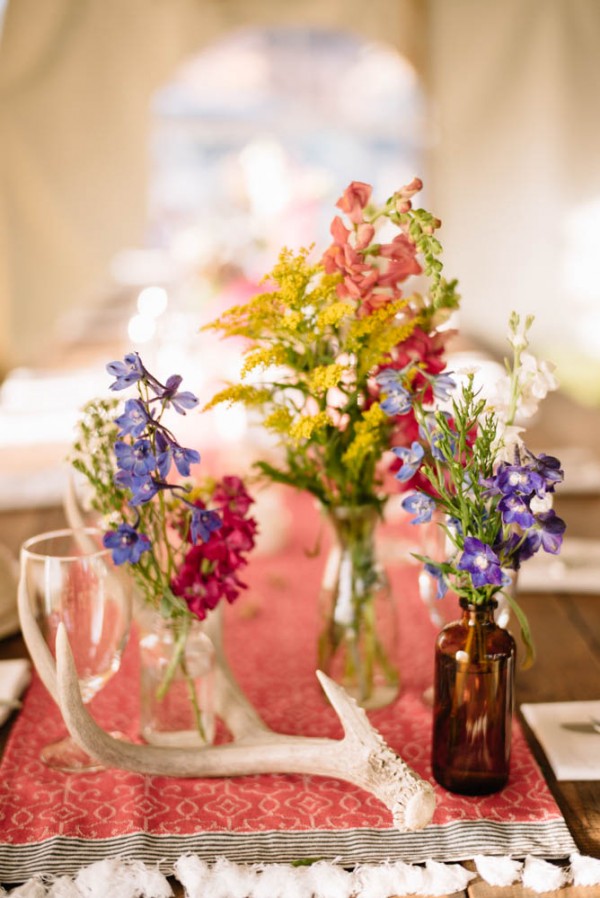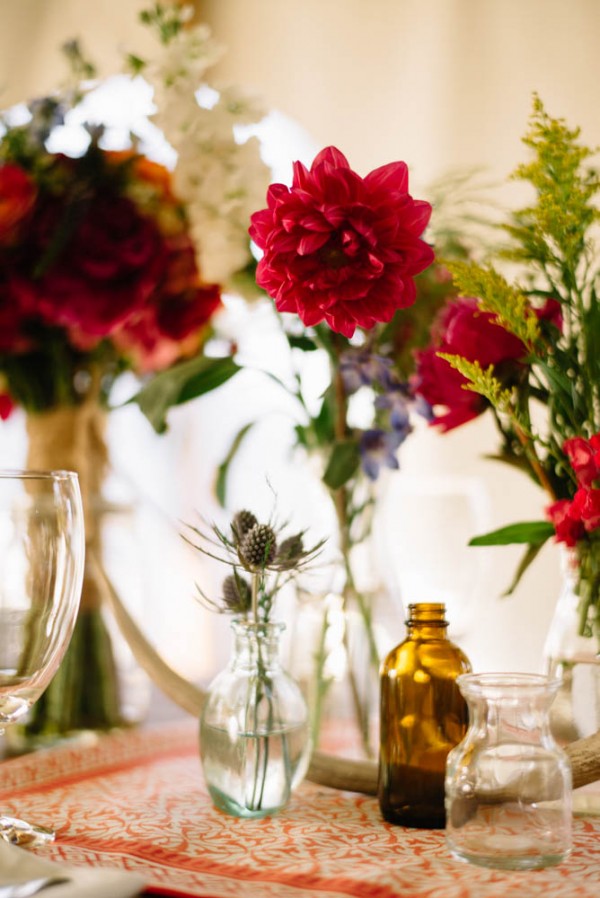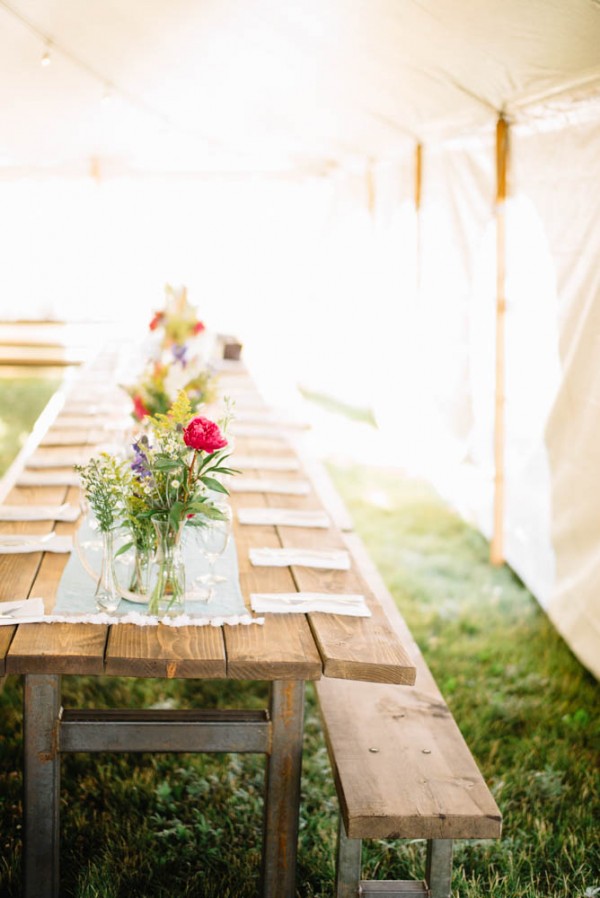 From the couple: Because we were having the reception in a tent, we wanted to add more color and warmth to the space. The farm tables gave a rustic feel to the space, and we chose a mix of bohemian colors inspired by the wildflowers we used as centerpieces. All of the centerpieces were mismatched to create a down to earth atmosphere, and the market lights added warmth. We also added the gold moose as a shout-out to the local wildlife.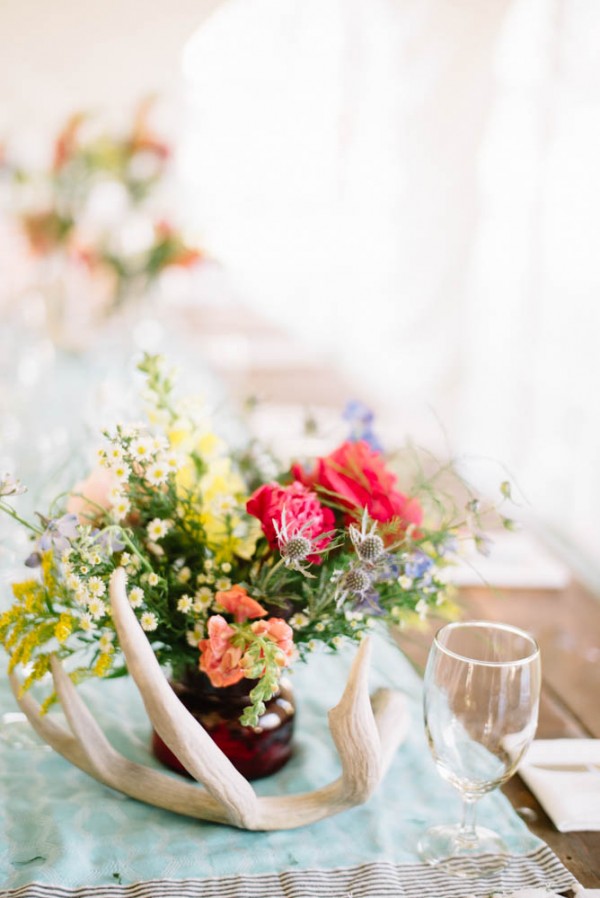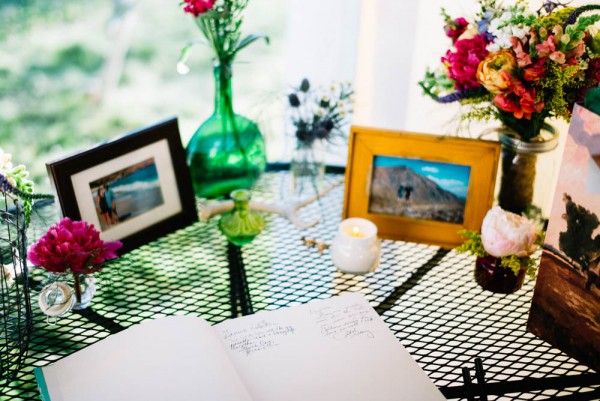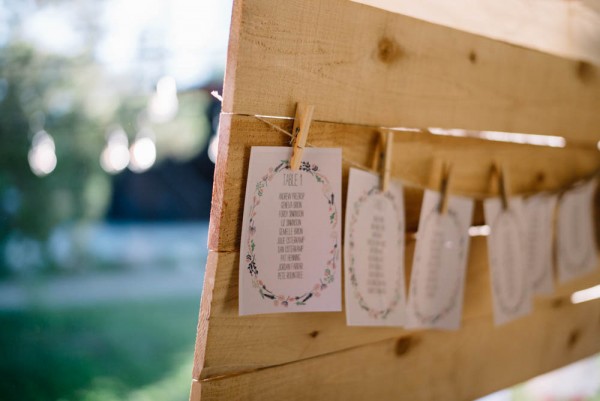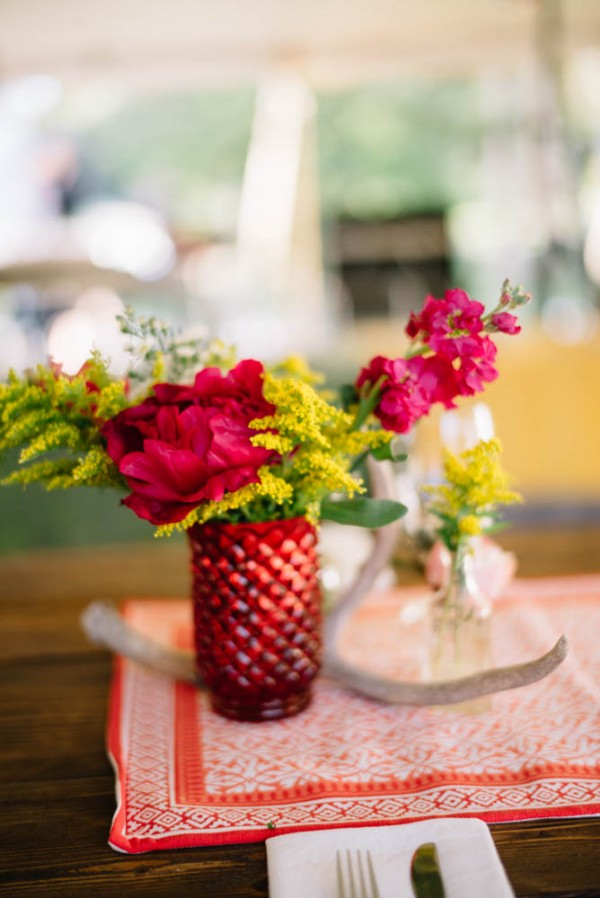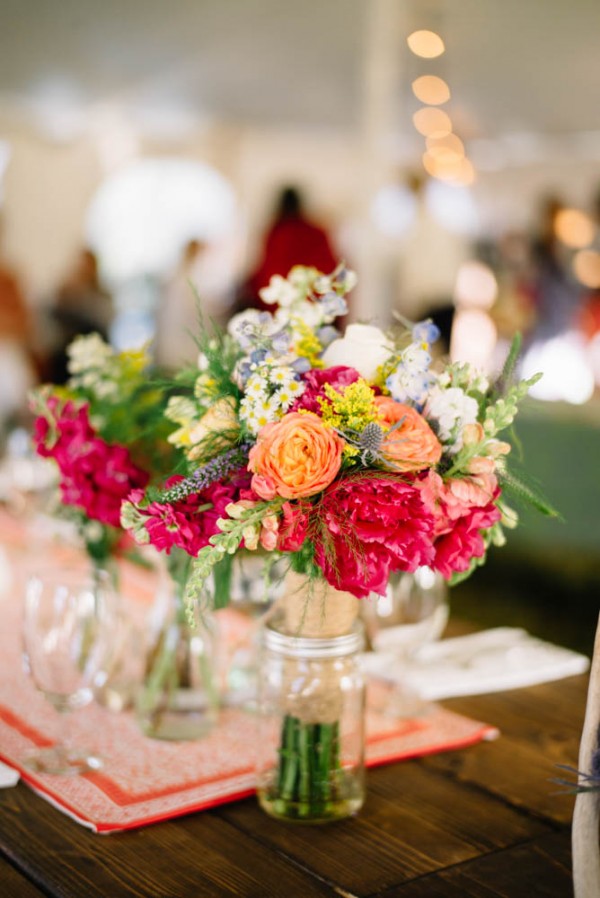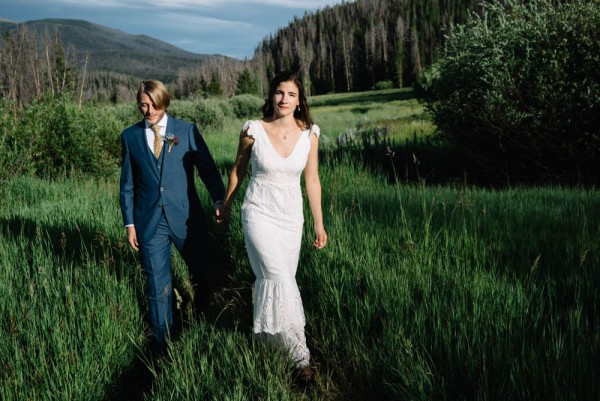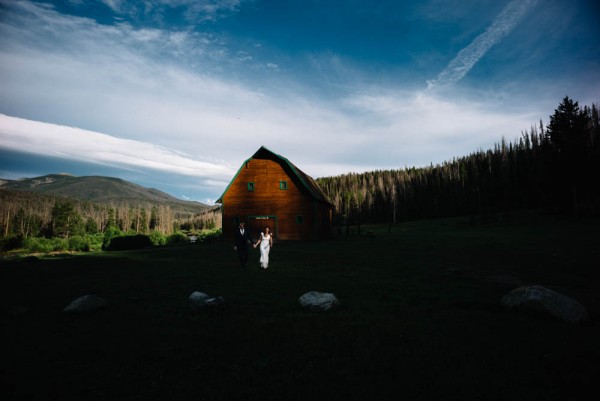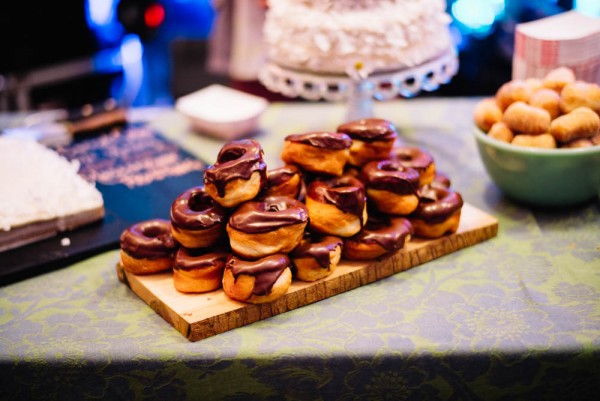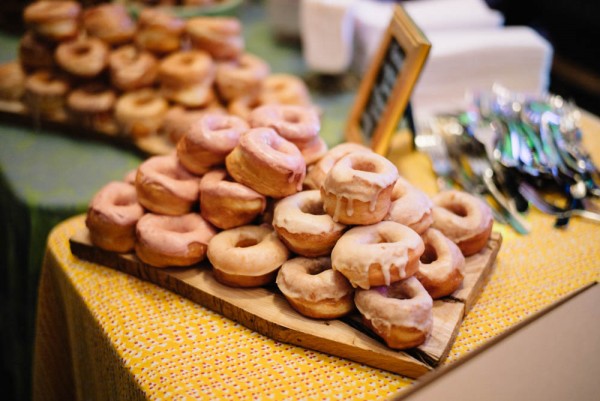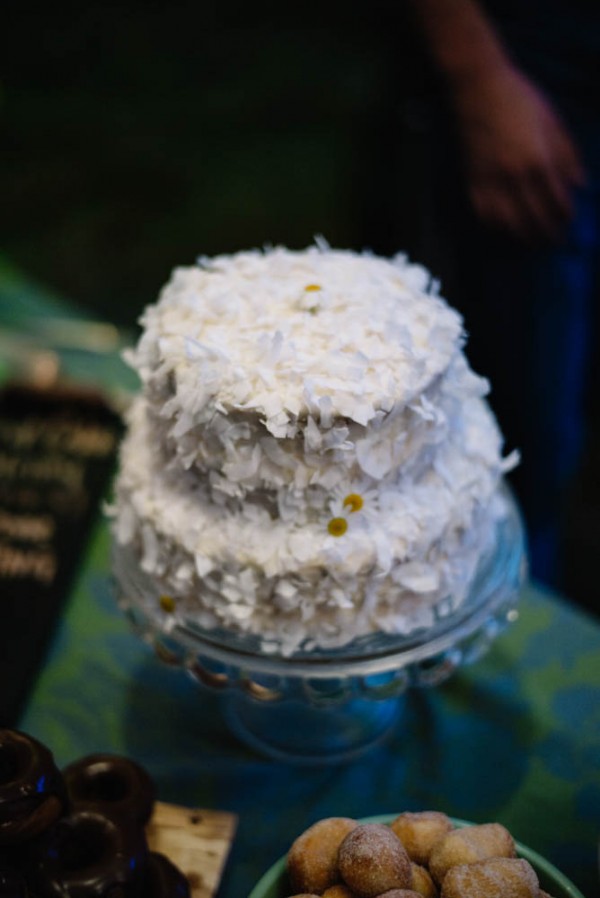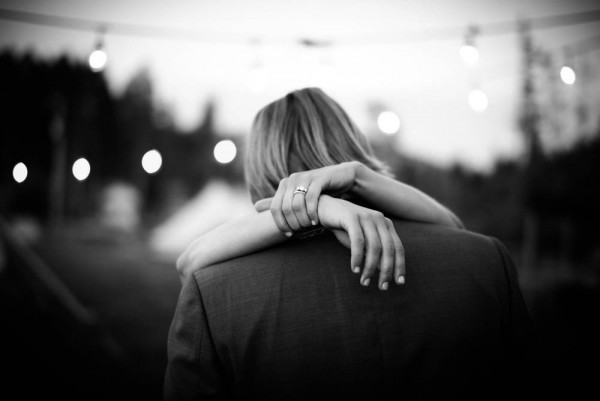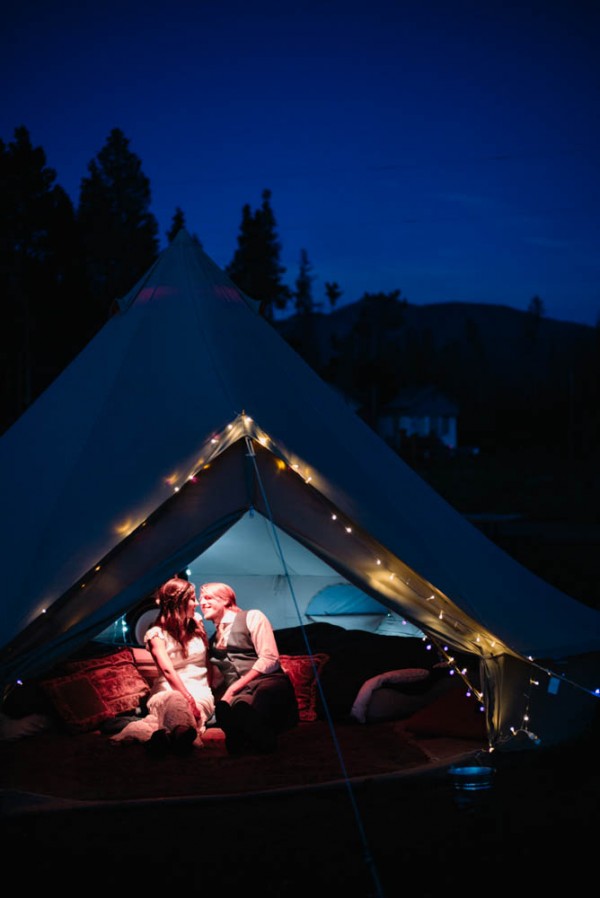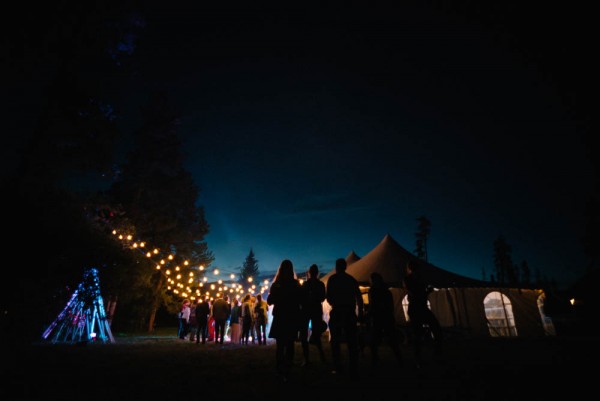 A special thanks to Preston Utley for giving us a glimpse into Geneva and Andy's bohemian wedding by the Colorado River! Love this laid-back look? Check out this blush and beige Oklahoma wedding for similar inspiration!