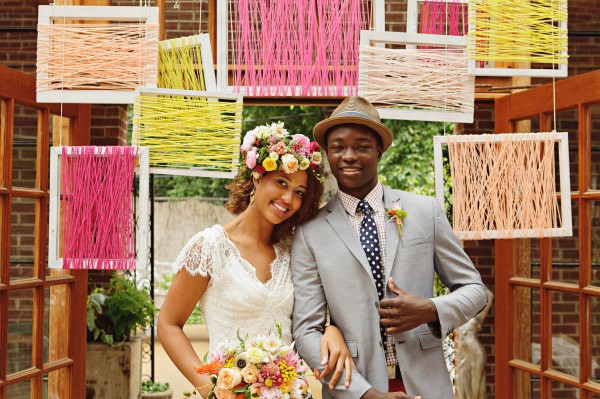 Sweet Monday Photography is helping us to brighten up our day with this ultra colorful shoot at The Heirloom Room in St. Louis. We are loving the canary yellow, unique use of yarn and old picture frames, and of course the model's gorgeous floral crown and vintage inspired dress. If you are in need of a day dream, this sorbet inspired photo shoot will surely get your mind racing!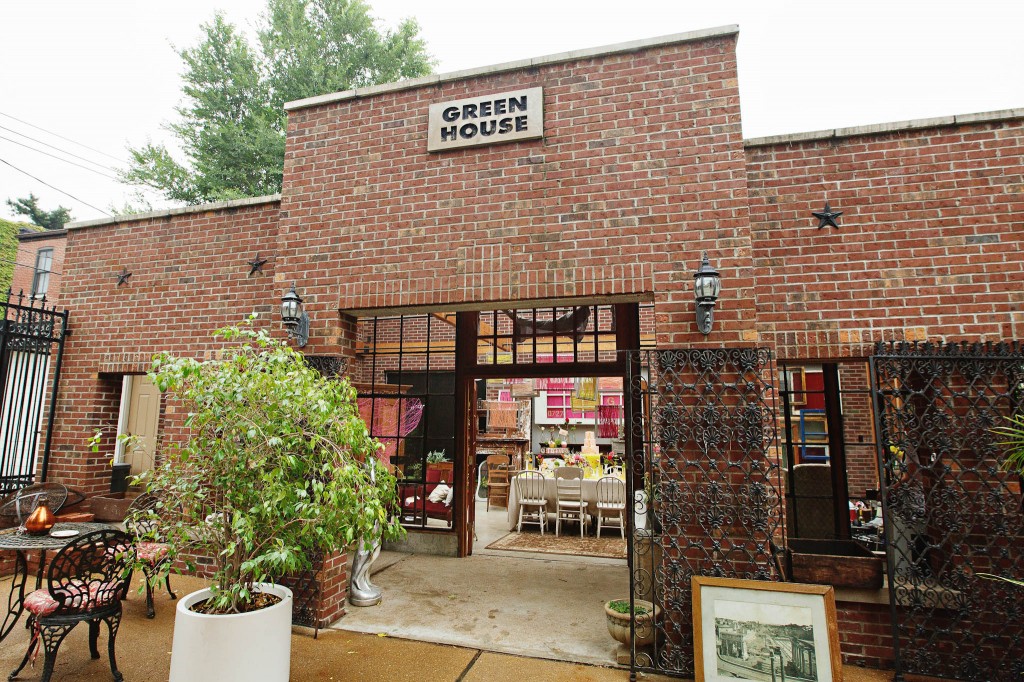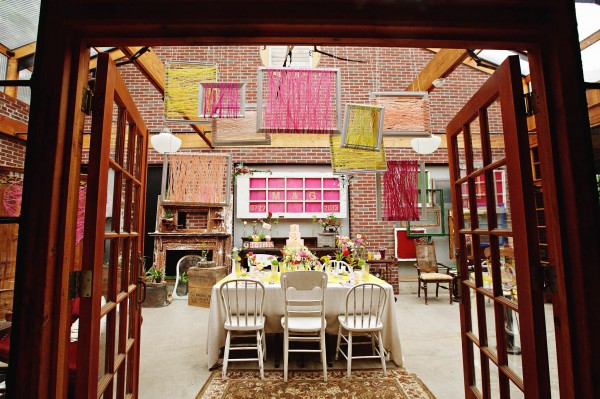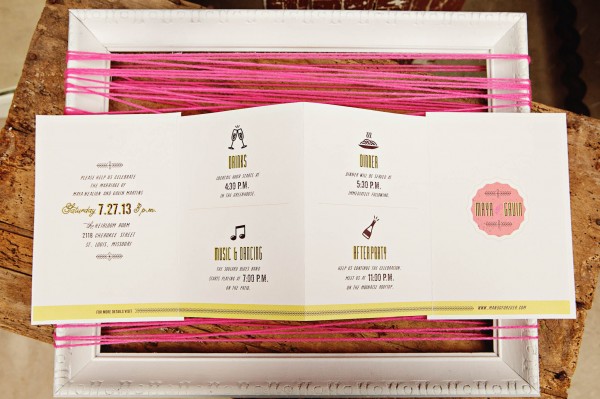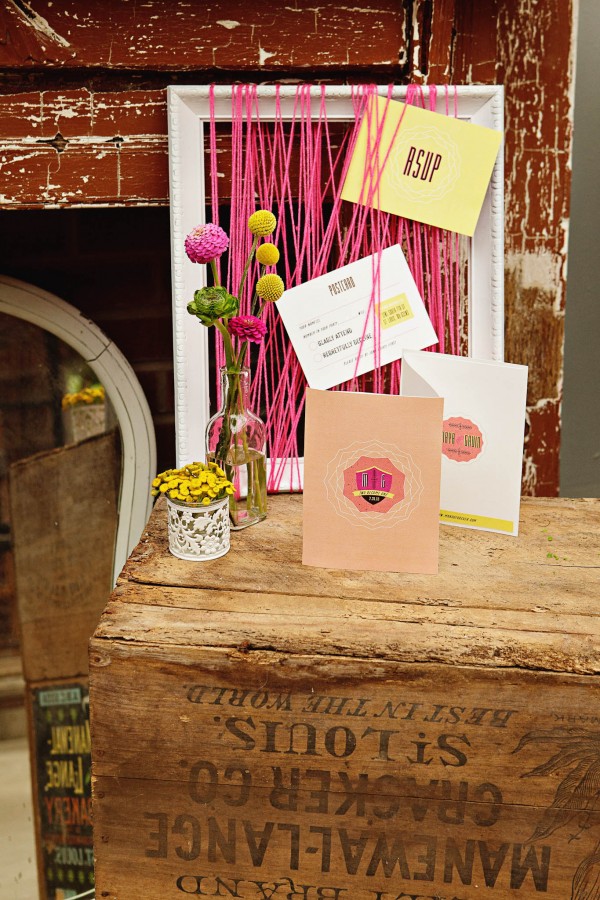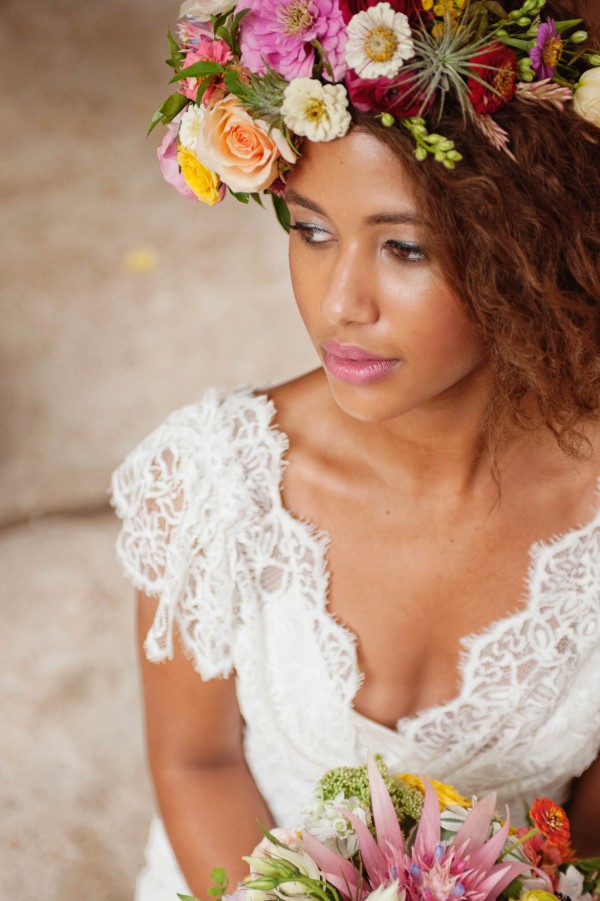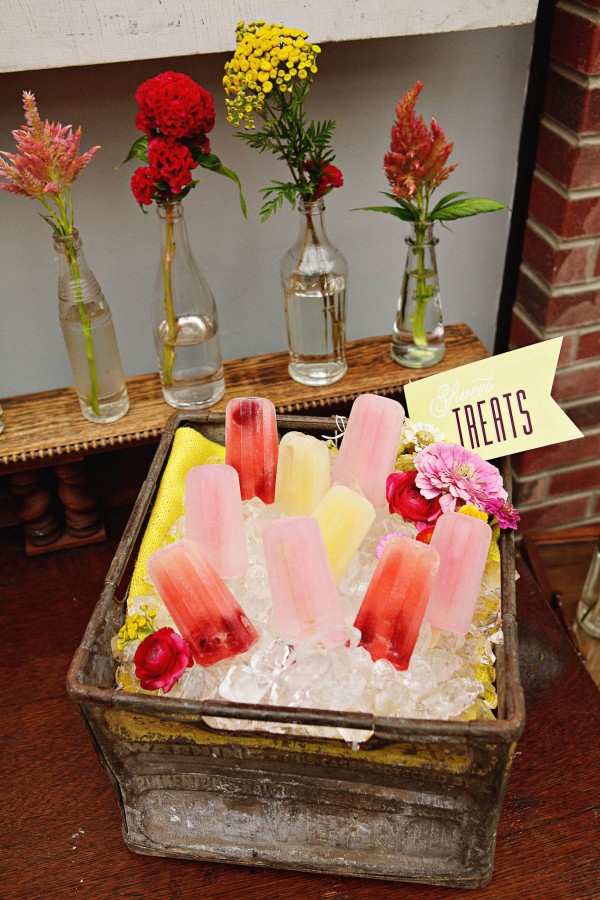 Peacock Blooms Floral Design's use of pinks, oranges, and yellows is more than perfect. The whole shoot really did an outstanding job of utilizing all of these bright, bold colors without overwhelming the eye.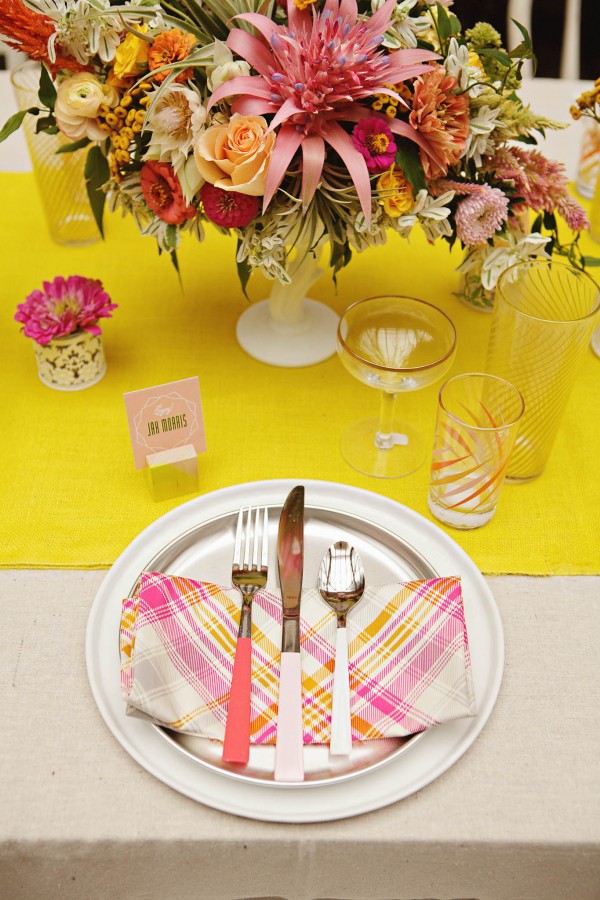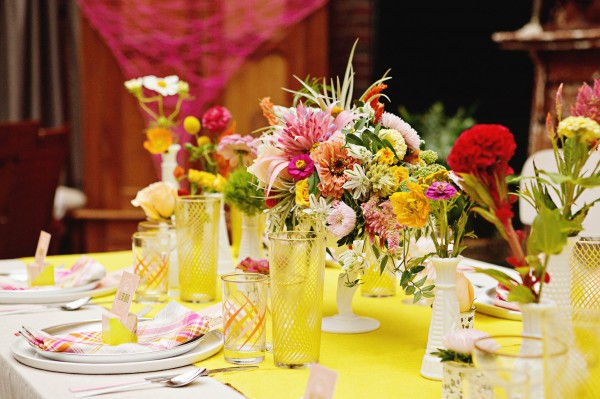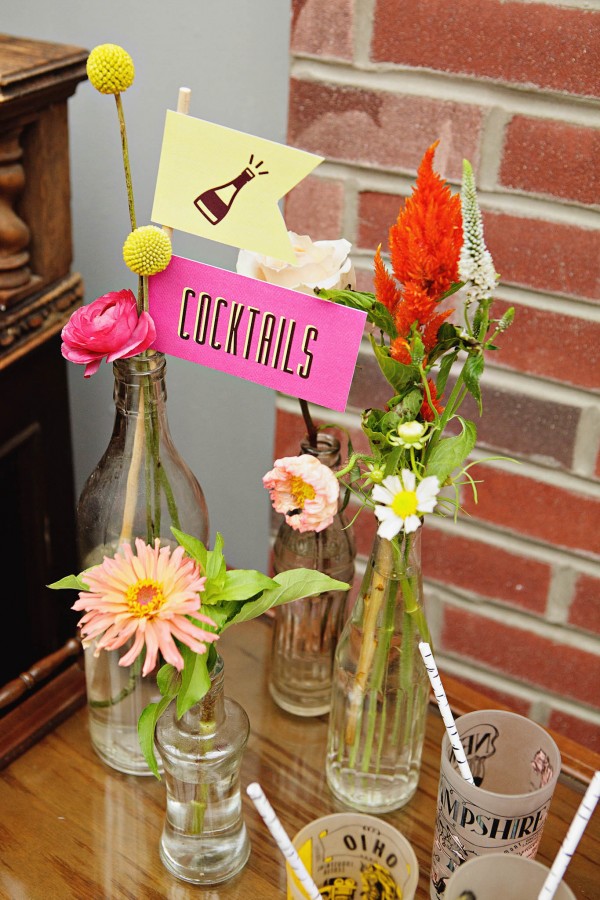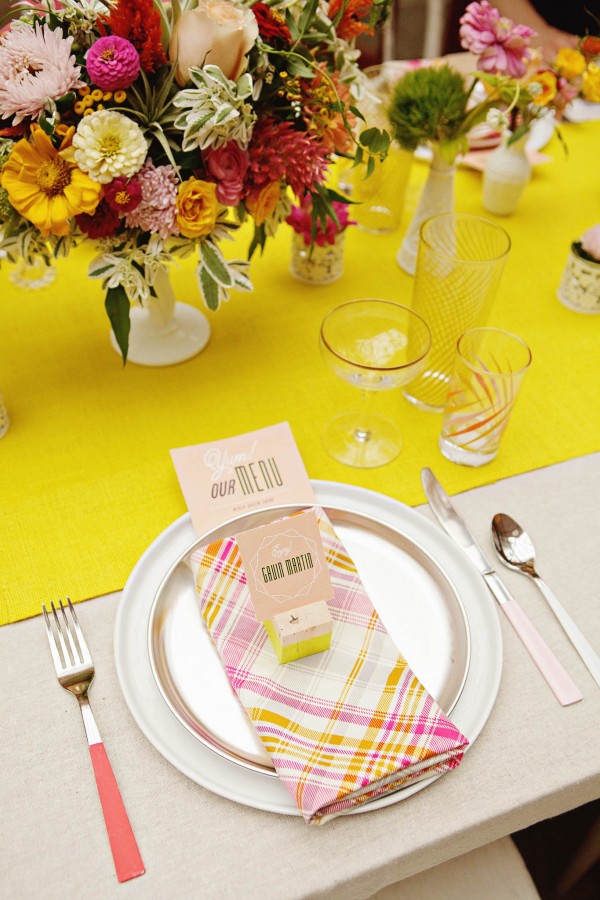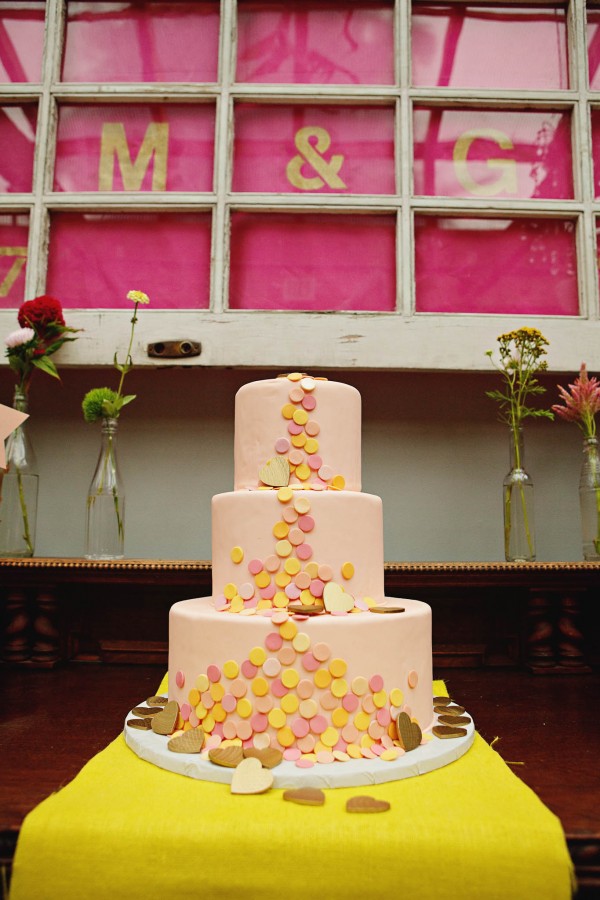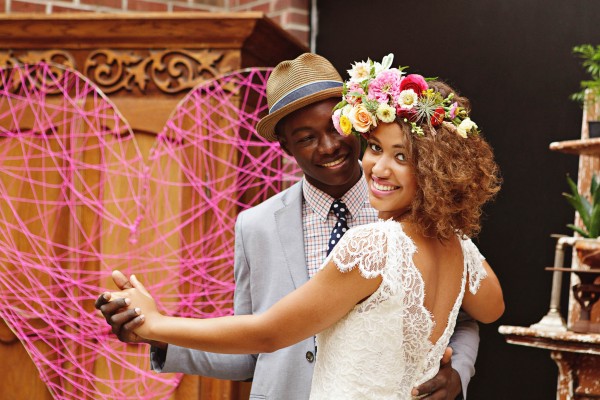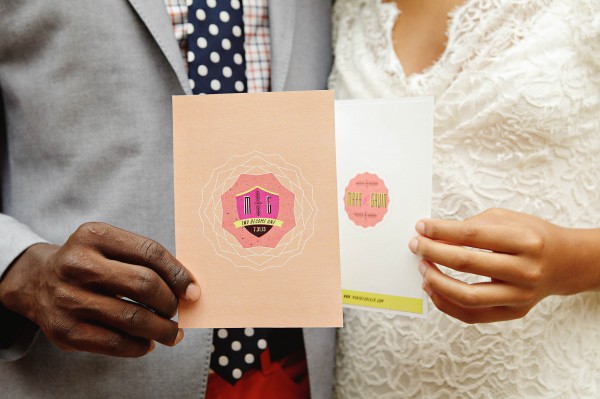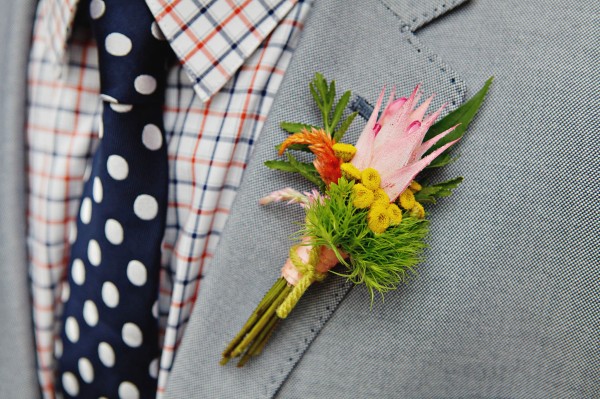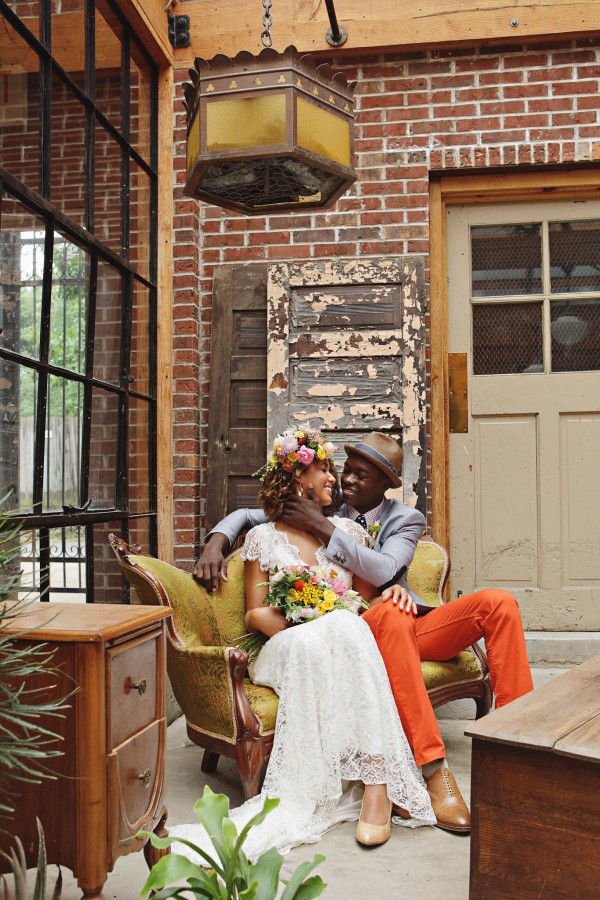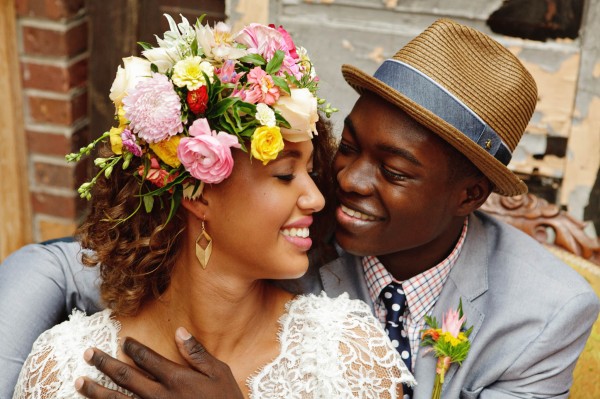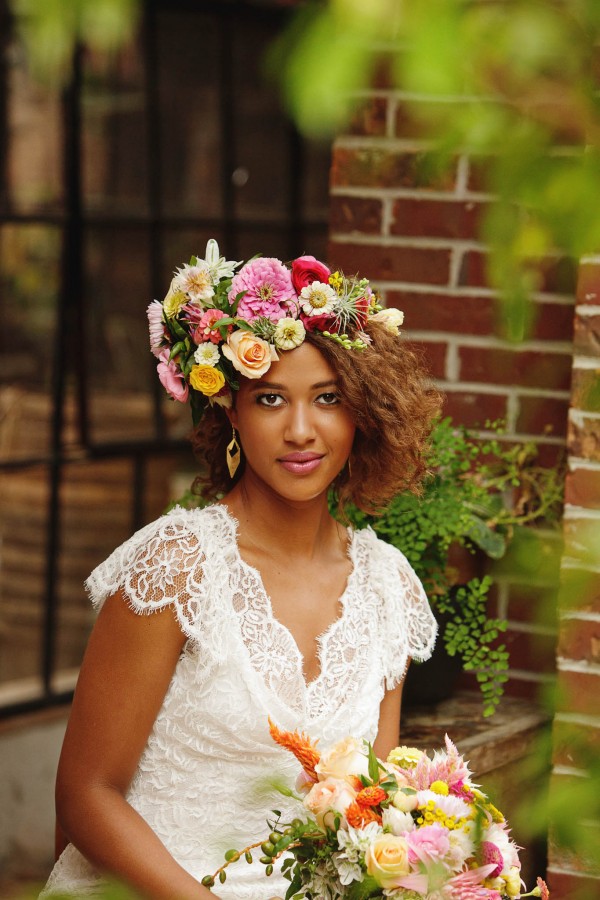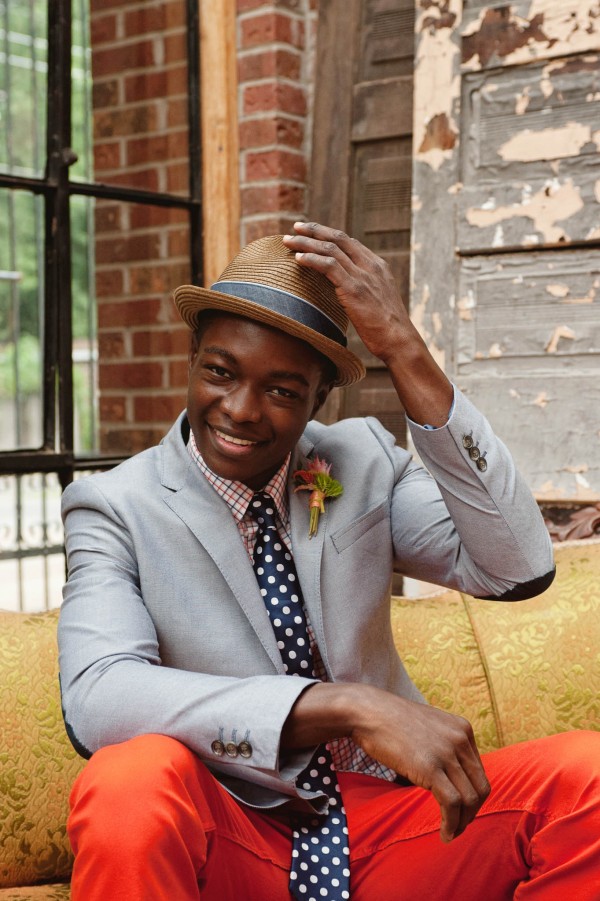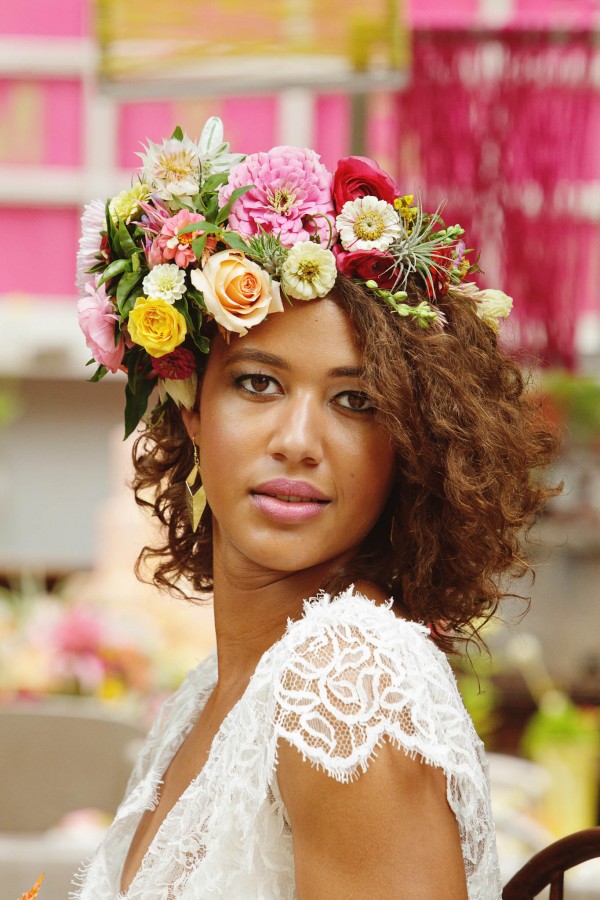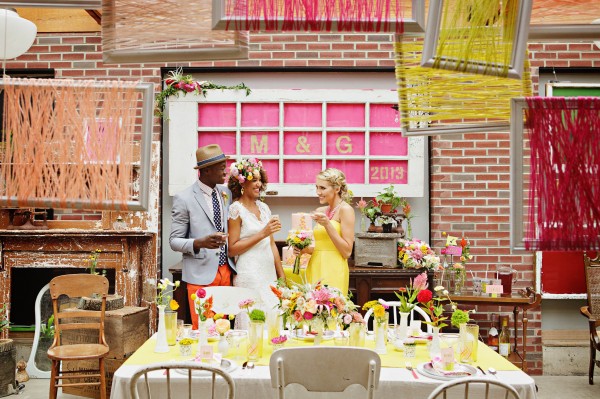 Thanks to Sweet Monday Photography for sharing this cheery shoot with us! If you're looking for more bright, eclectic wedding inspiration, check out our Urban Romance Photo Shoot.
Other wedding professionals who helped to make this shoot possible:
The Heirloom Room – Venue
Katie Kemp – Invitations
Peacock Blooms Floral Design – Florals
Fleur De Lis Bridal Boutique – Wedding gown
Bella Bridesmaid – Bridesmaid dress
H&M and Zara – Groom's attire
Sarah's Cake Shop – Cake
Anna, Aldo and Katie via Talent Plus – Models