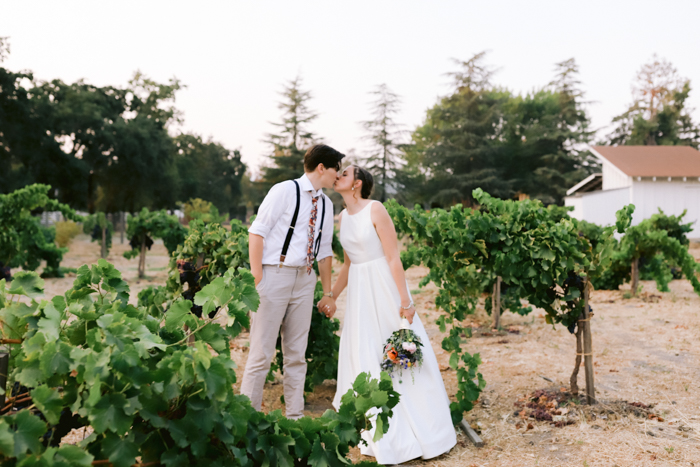 From the touching LGBTQ ceremony readings to the pronoun badges distributed during the reception—Erin and Grey's utterly charming Chateau Sonoma farm wedding was truly heartwarming. Their wedding vision was a celebration that not only incorporated their personalities and unique love story into all the details. They also wanted their big day to be an opportunity to turn their values into meaningful action by supporting women entrepreneurs and hiring an all-female wedding team.
So it was only fitting that they chose the female-run Chateau Sonoma for their celebration—with its stunning scenery, sprawling grounds, gorgeous barn, vintage French charm, laid-back vibe, and great wine. To complete the rustic chic look, vibrant wildflowers were used by florist Wren of Sprout and Stem in bouquets and arrangements. The couple also made stunning individual style statements—with Erin in a timeless wedding gown and Grey in a beige suit and floral tie.
From the heartwarming first look and the fun first dance, to the messy cake smash and the epic pool jump—scroll down to see all of these beautiful moments captured by photographer Apollo Fotographie!
The Couple:
Erin and Grey
The Wedding:
Sonoma, California, United States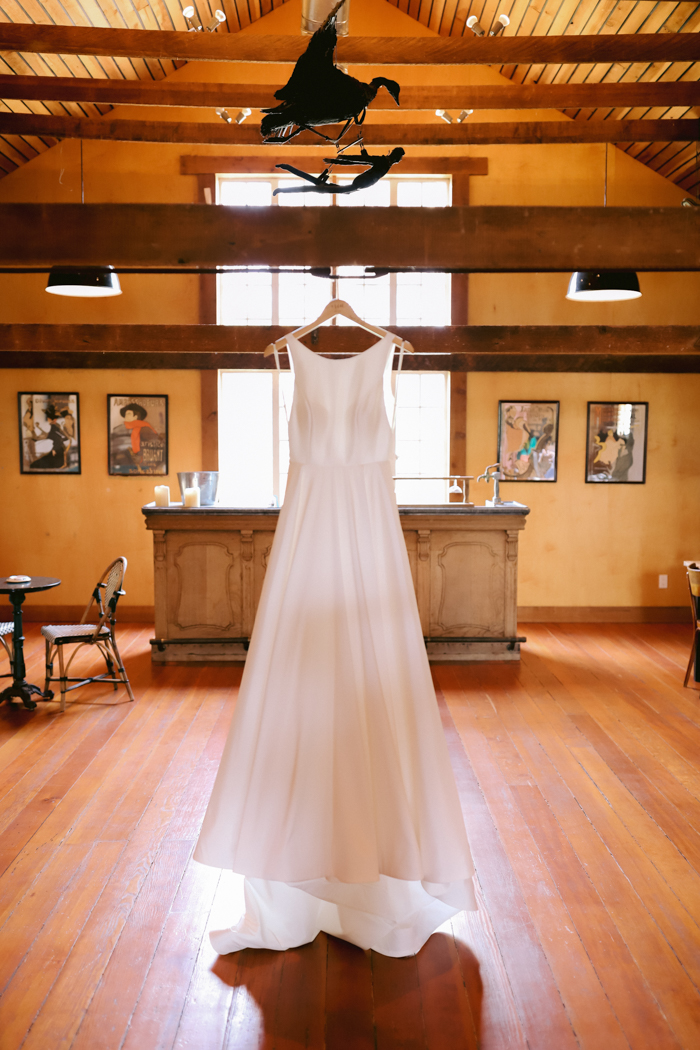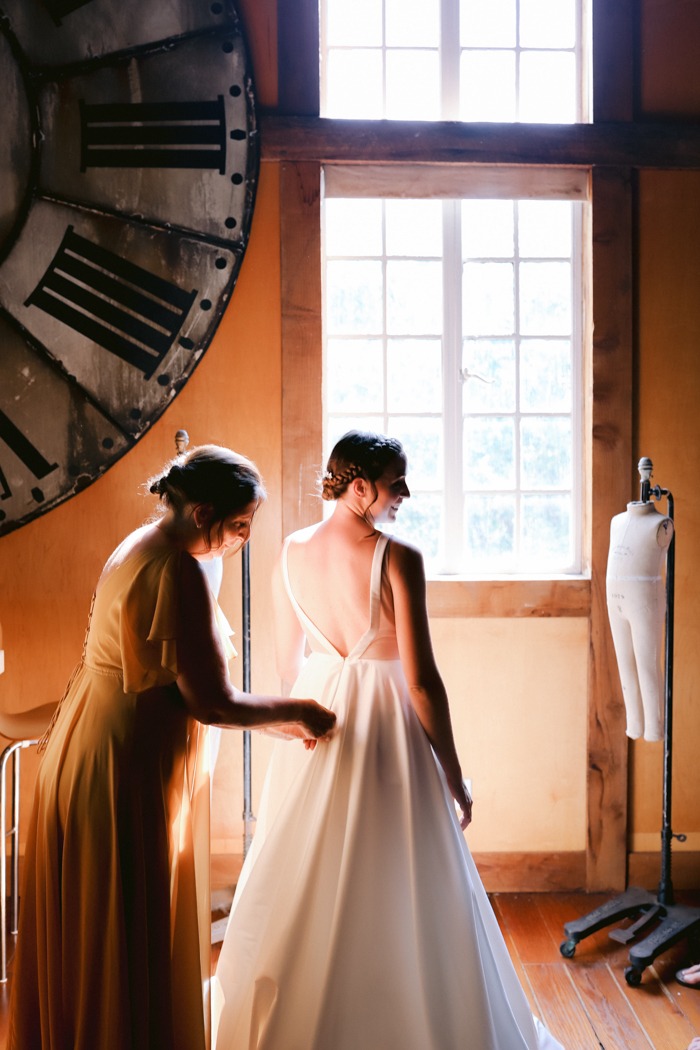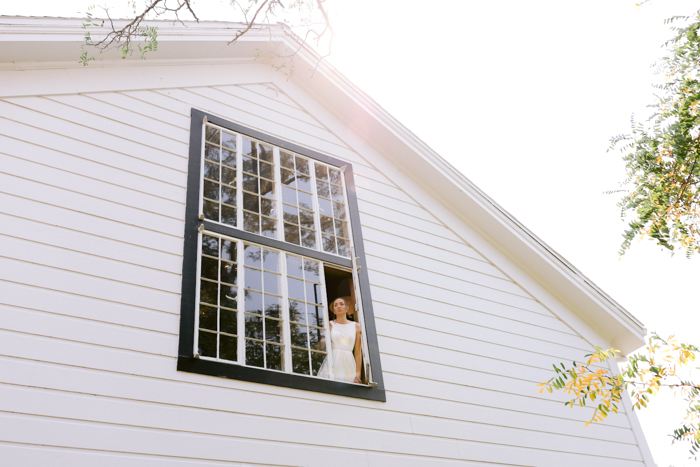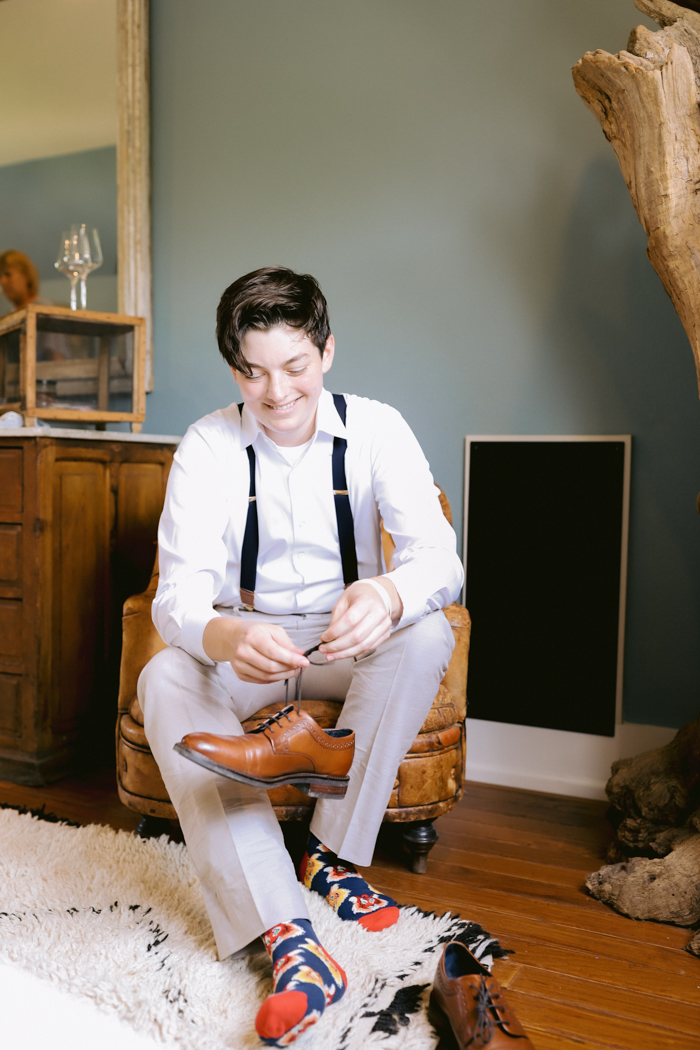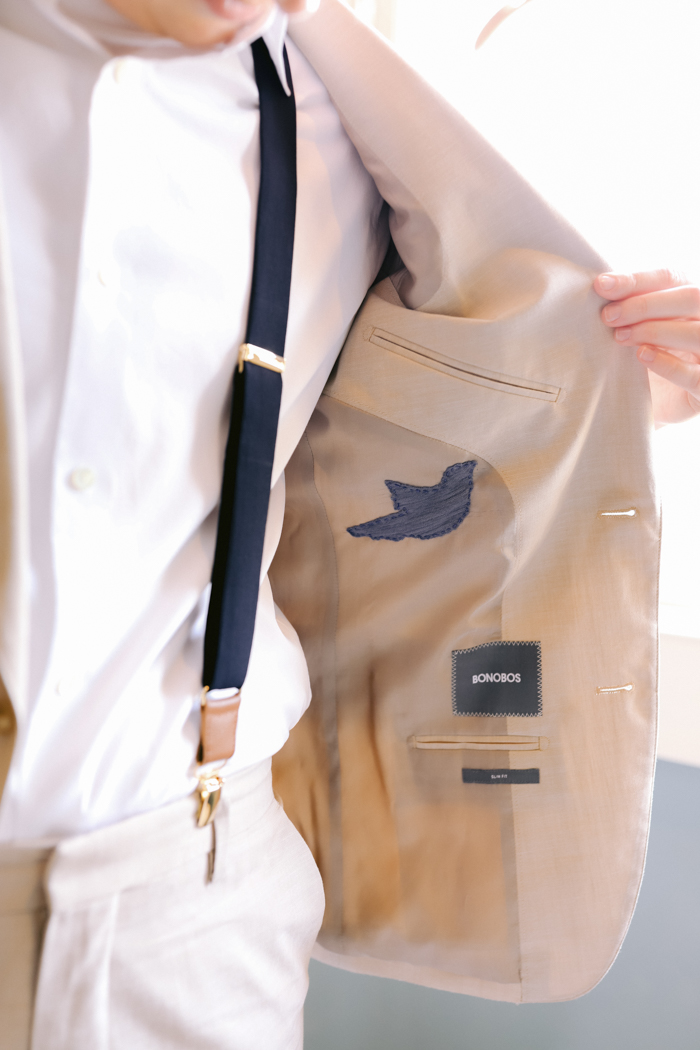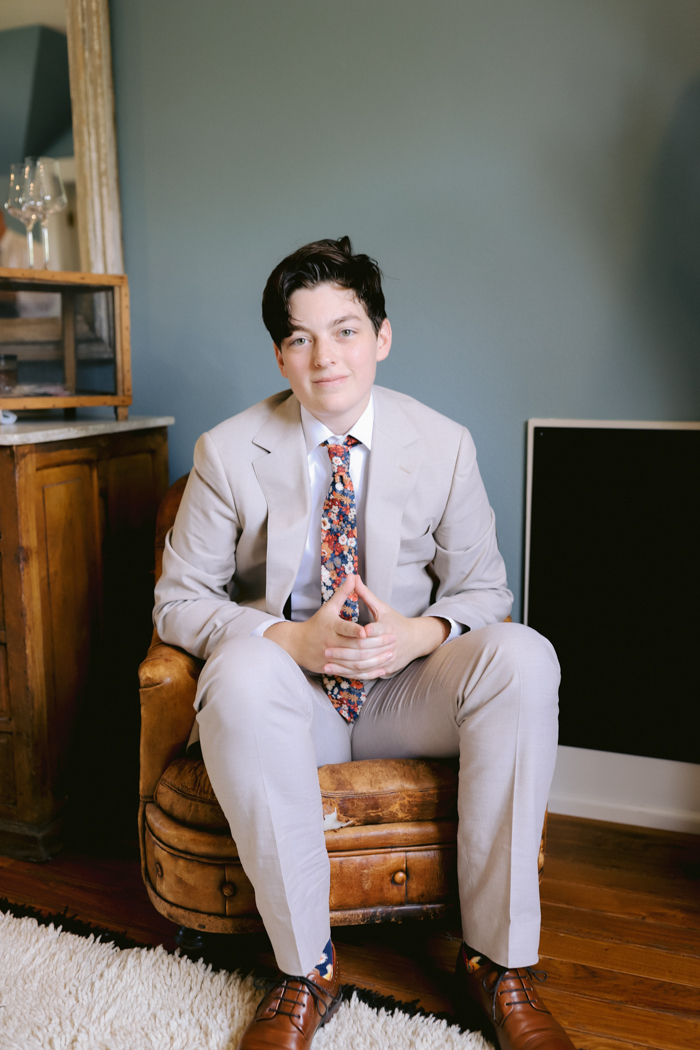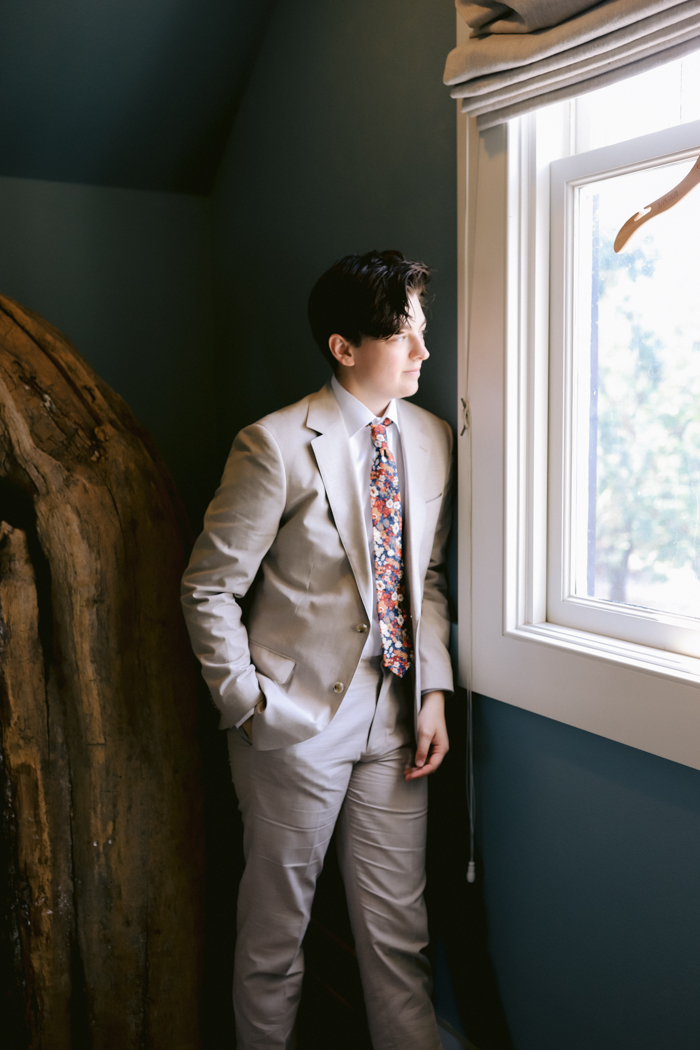 An All-Female Wedding Team
I am most proud of the incredible local female vendors we used for the wedding! Wren from Sprout and Stem, Liv from Apollo Fotografie, Perla from Two Mamacitas, and Sarah from Chateau Sonoma were all so supportive, loving, and brought their unique and beautiful personalities to our day. A wedding is a great opportunity to support your local economy and put your money where your heart is!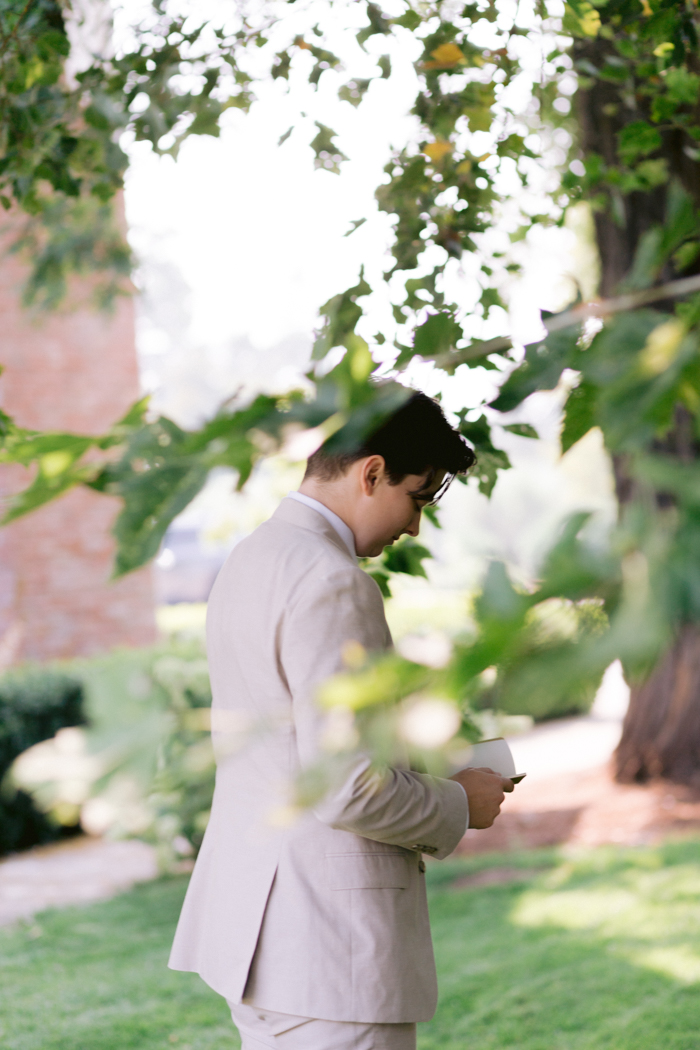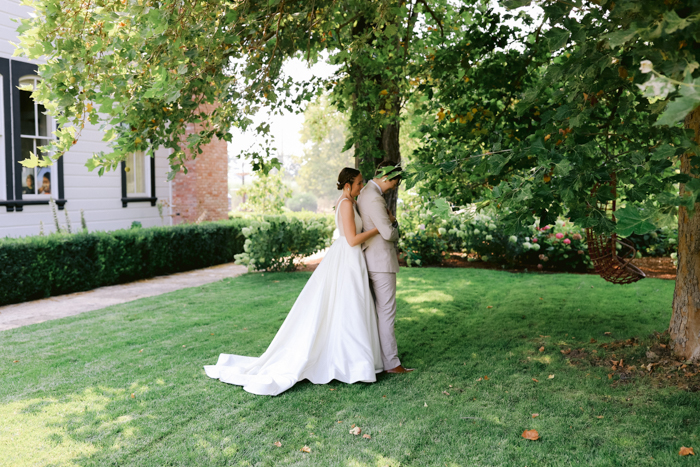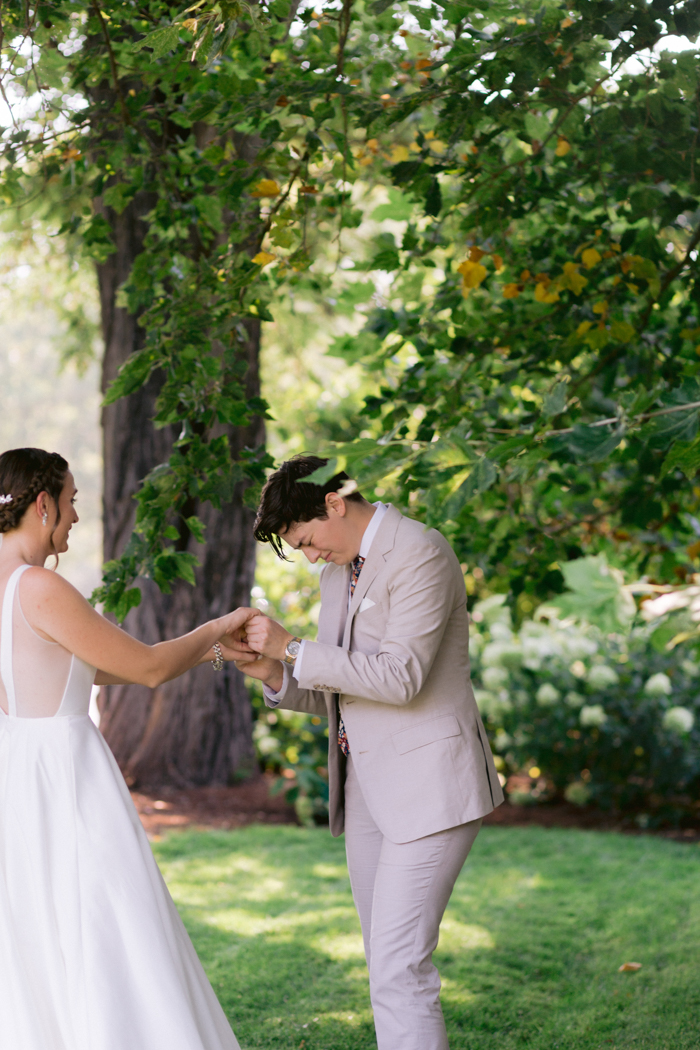 Hosting A Covid-Friendly Chateau Sonoma Farm Wedding
What was most important was planning a COVID-proof wedding. We didn't want the stress of having to cancel and reschedule or risk getting anyone sick to celebrate our wedding. To do this, we kept our list small, held the entire event outdoors, and communicated safety measures to our guests for before, during, and after the wedding!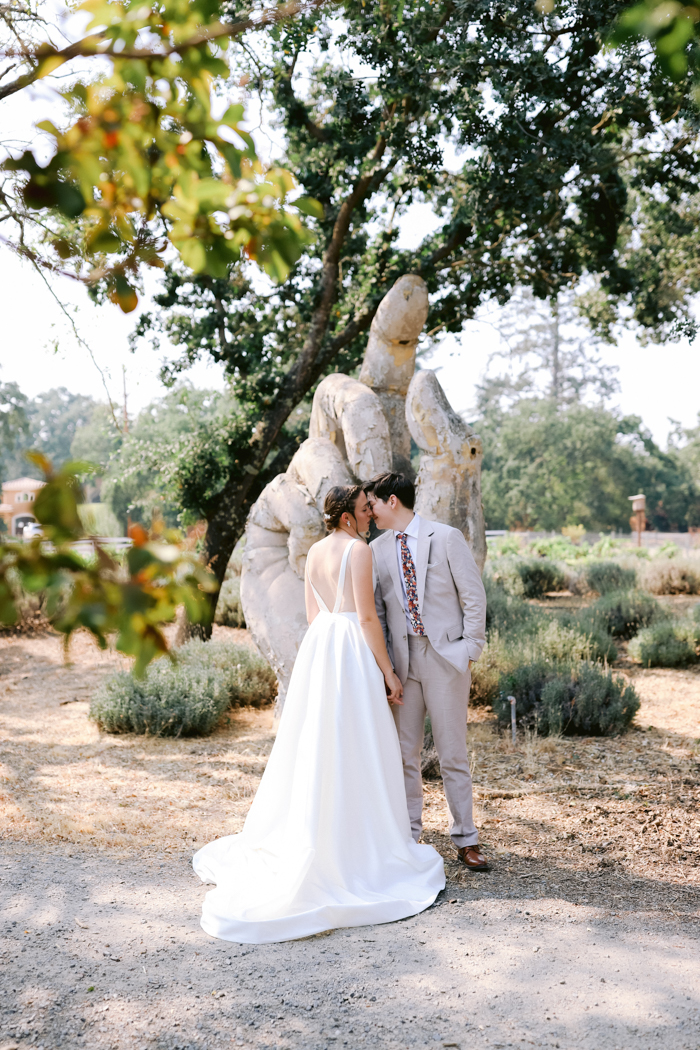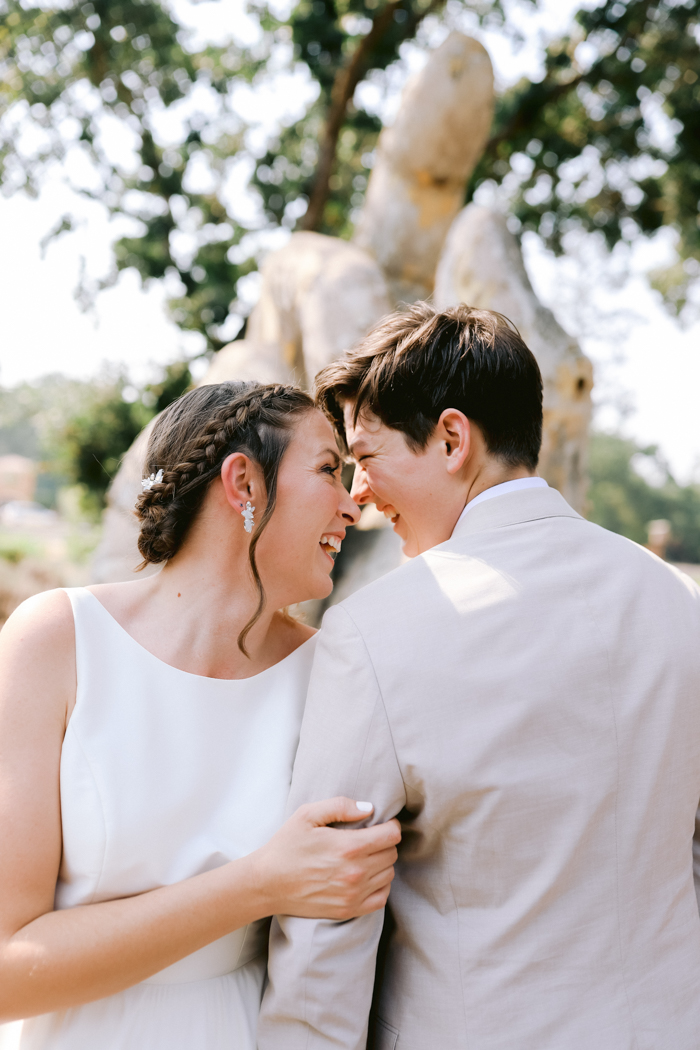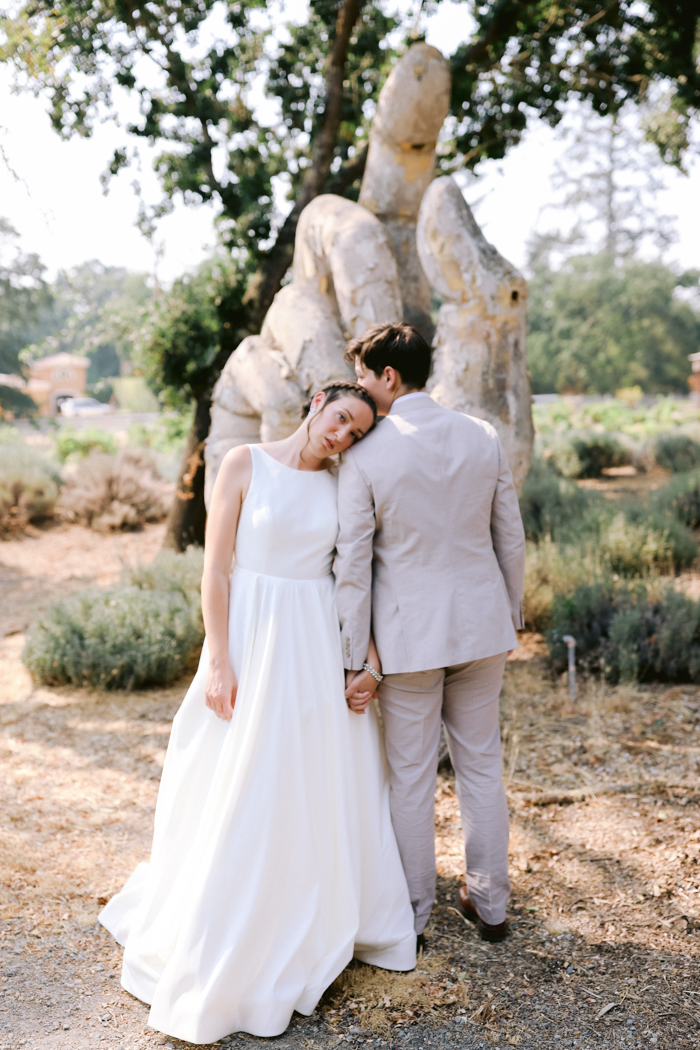 Wedding Planning Advice From The Newlyweds
Stay true to yourselves, keep it authentic and real. During the planning process, we received a lot of messages about the "right" way to do a wedding and it didn't always fit with our personalities or for a queer wedding. Instead of getting caught up in what is expected of our wedding, we focused on what reflected our love and ourselves—including picking the term Broom for Grey. It was a lot less stressful once we focused on why we were getting married!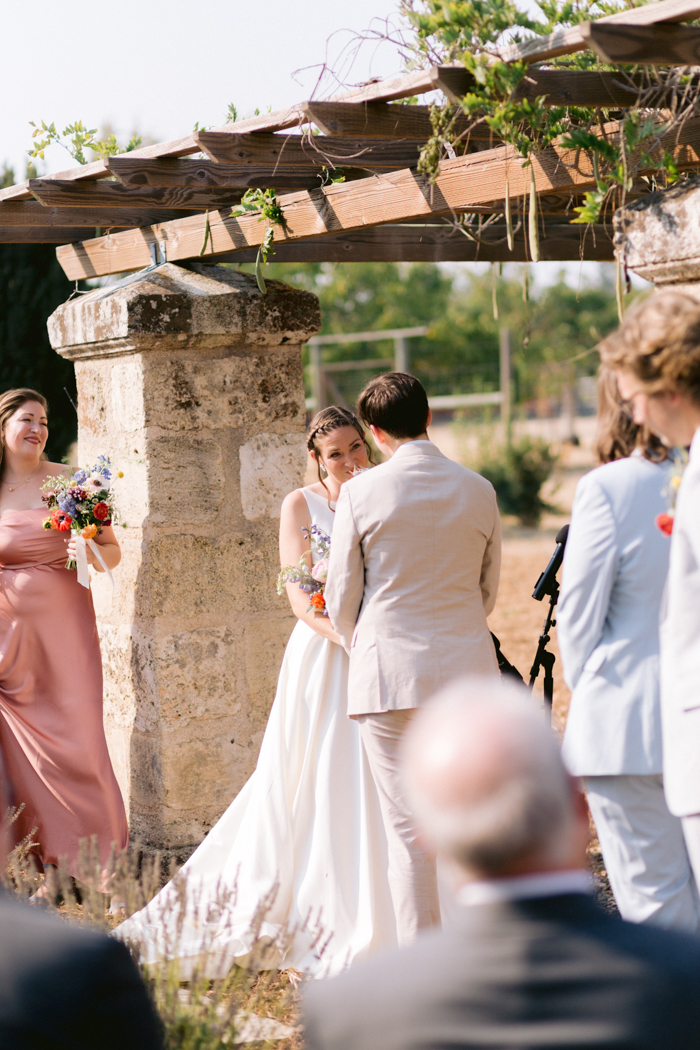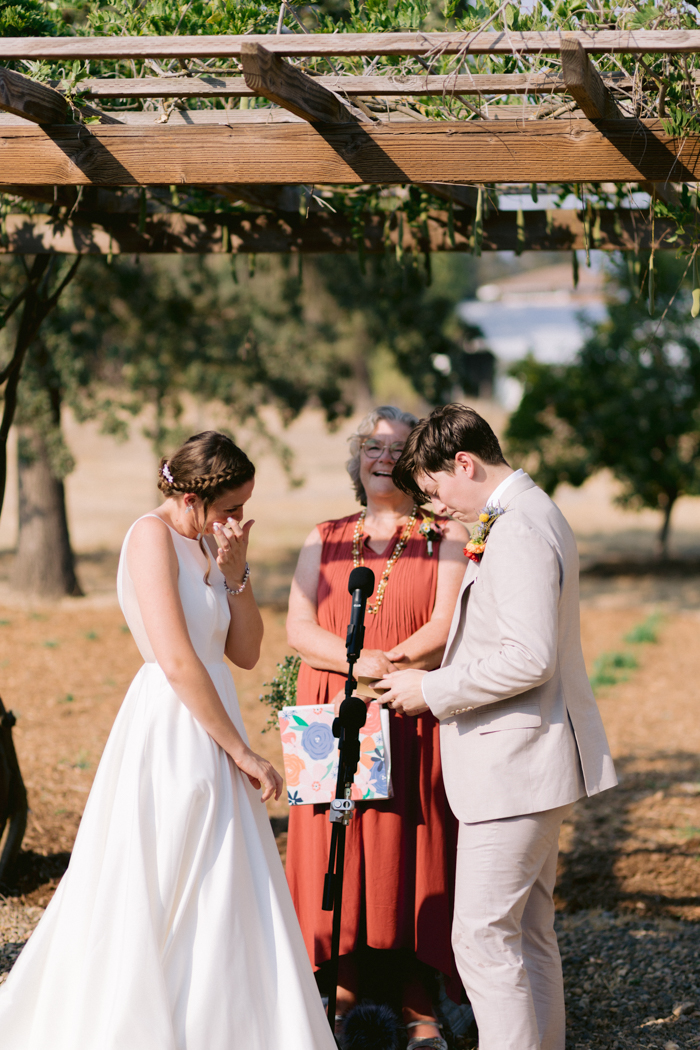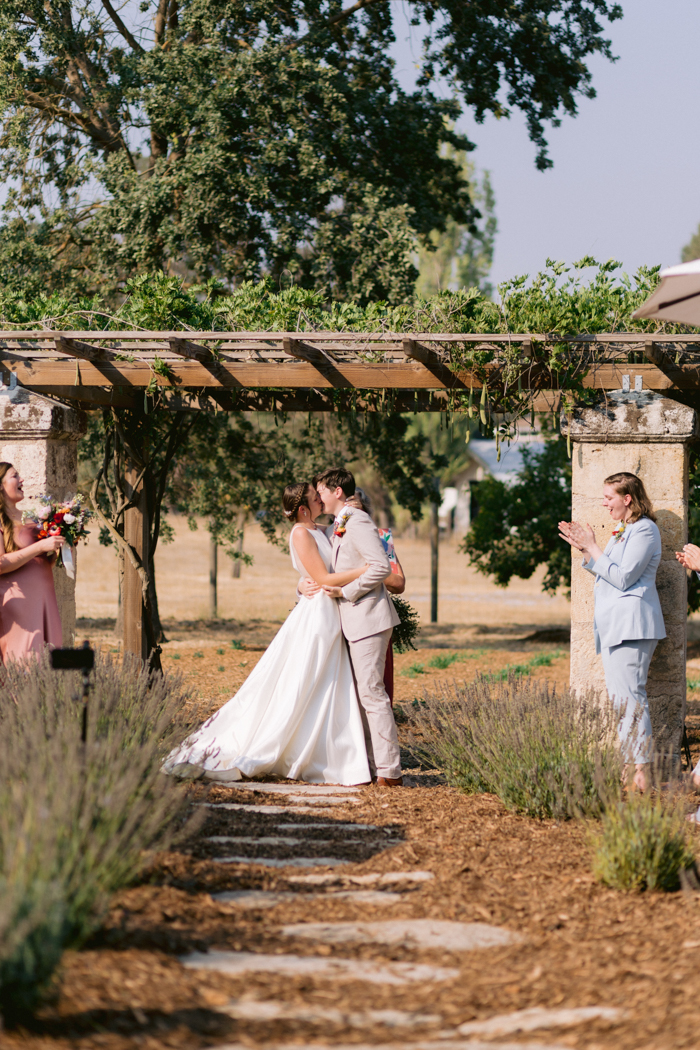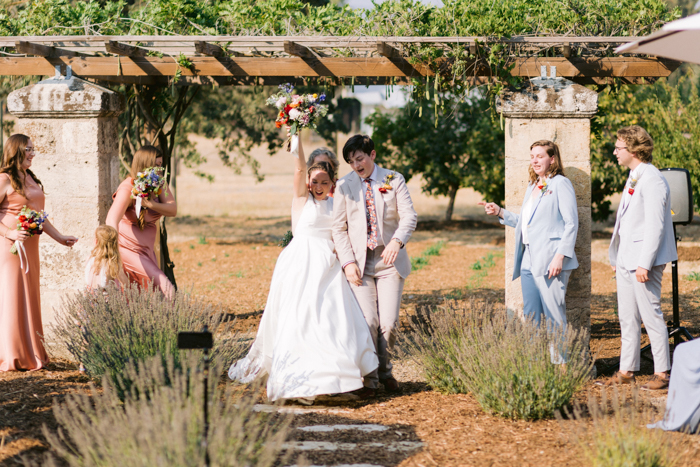 An Authentic Wedding Ceremony
It was important for us to acknowledge those who paved the way for us to legally wed as a queer couple in our ceremony. We asked our family friend Shelagh to officiate our wedding and collaborated with her to incorporate quotes from the same-sex marriage supreme court ruling and LGBTQ+ writers and advocates including Glennon Doyle and Maya Angelou. She kept most of the ceremony a secret from us, and we were blown away by how beautifully she captured and validated our love as a queer couple.





Sustainable Wedding Favors
Our wedding favors were mini potted succulents that doubled as place cards for dinner. Erin and Grey made wooden name tags and the florist Wren provided the potted succulents. We wanted a favor that was personal, memorable, and sustainable!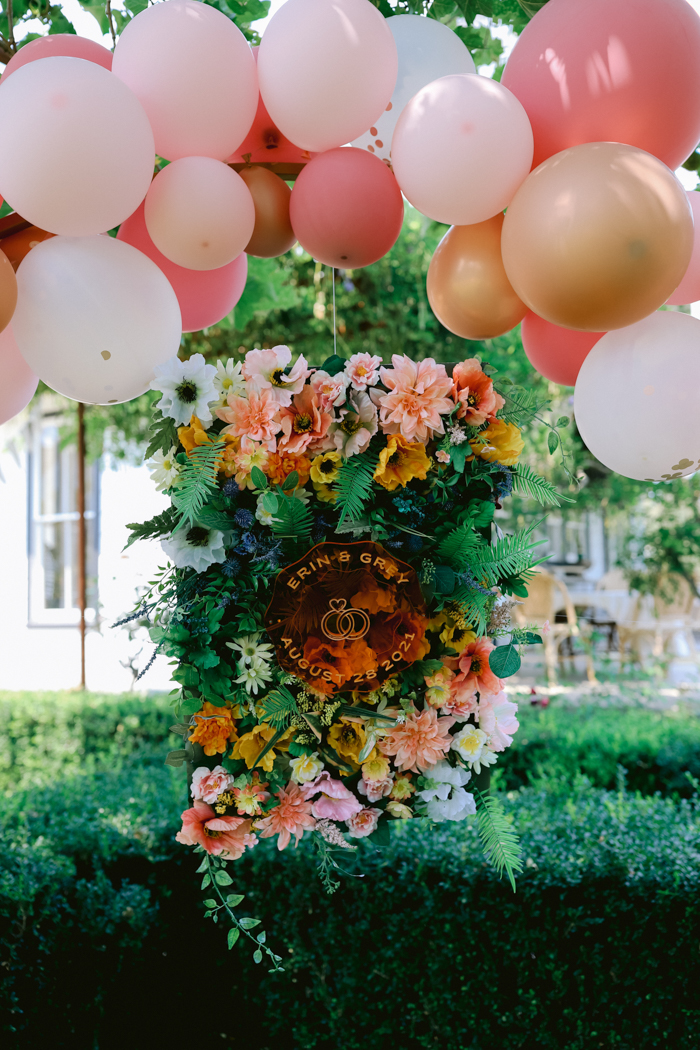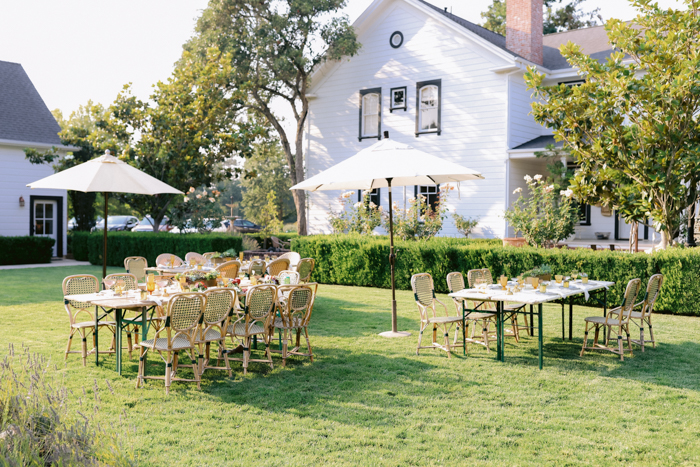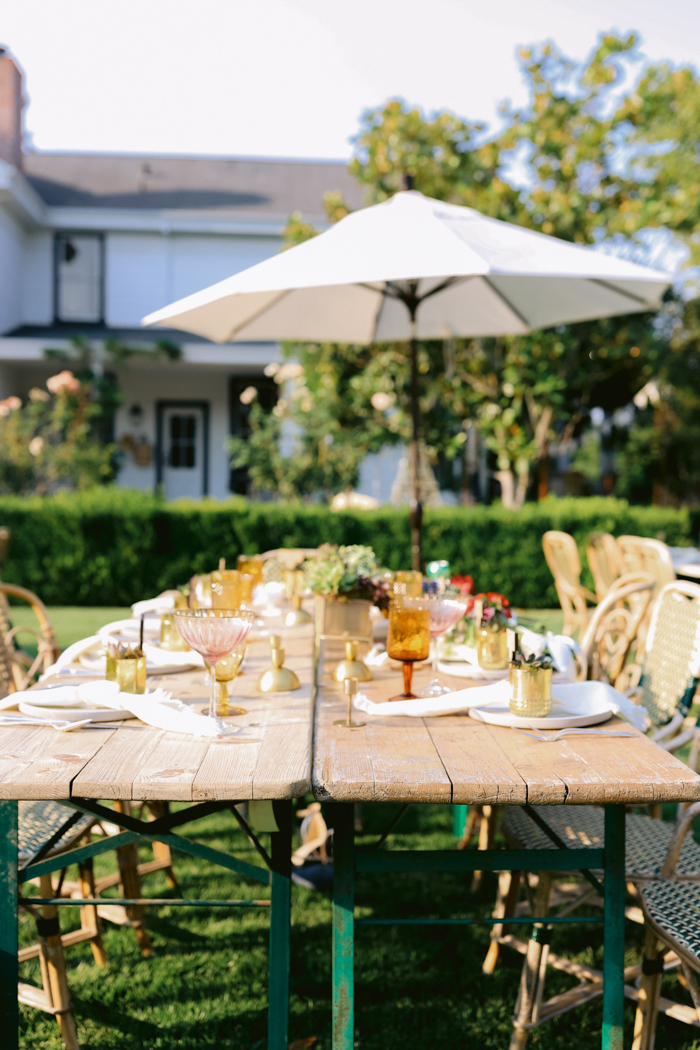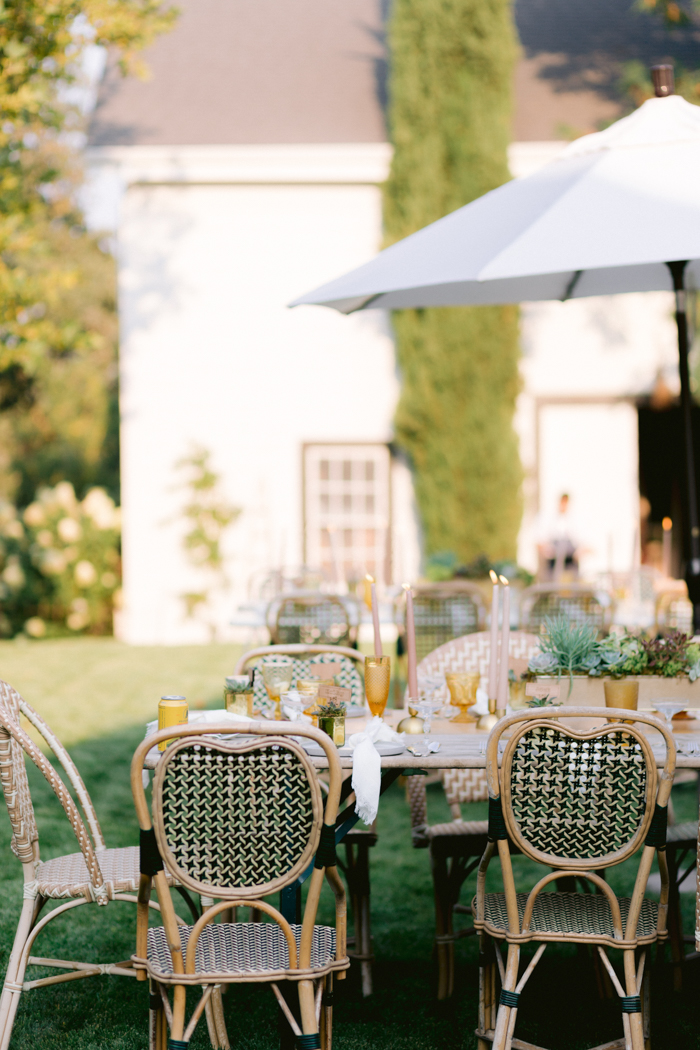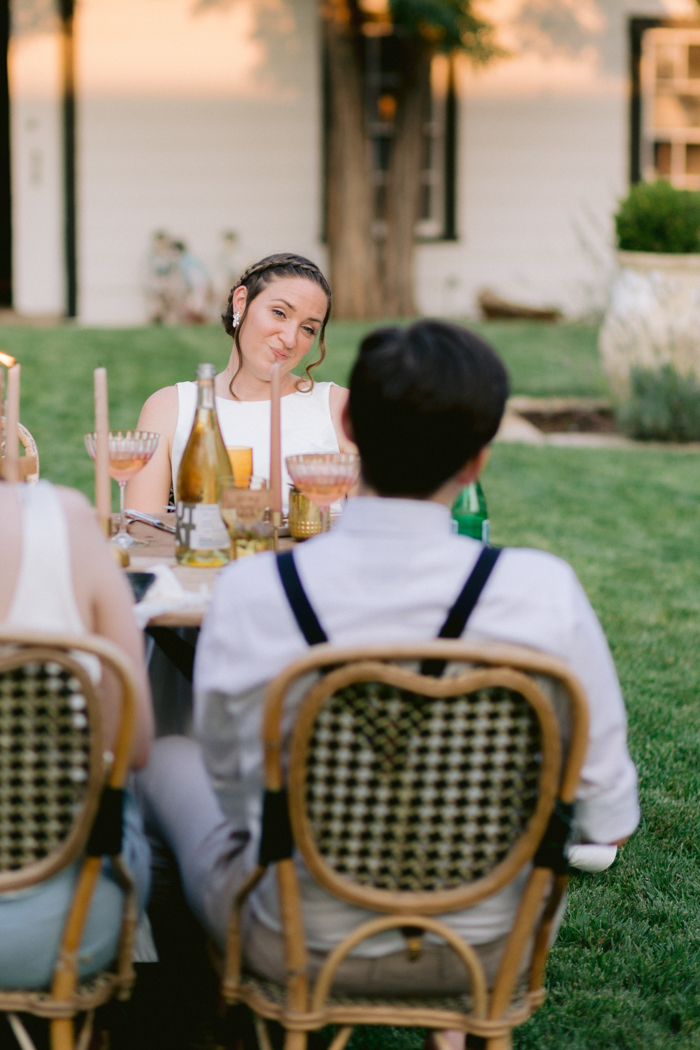 DIY Details With The Help Of Family
Yes, we DIY'd quite a bit with a lot of help from our creative sisters! Erin's sister Candace designed the name cards, invitations, and signs and Erin and Grey engraved them on a Glowforge. Erin and Grey are civil engineers, and so Grey drafted a map complete with engineering scale on AutoCad for the event. Grey's sister Emily made a funfetti wedding cake and decorated it with flowers provided by the florist. Erin's sister Allison did Erin's hair.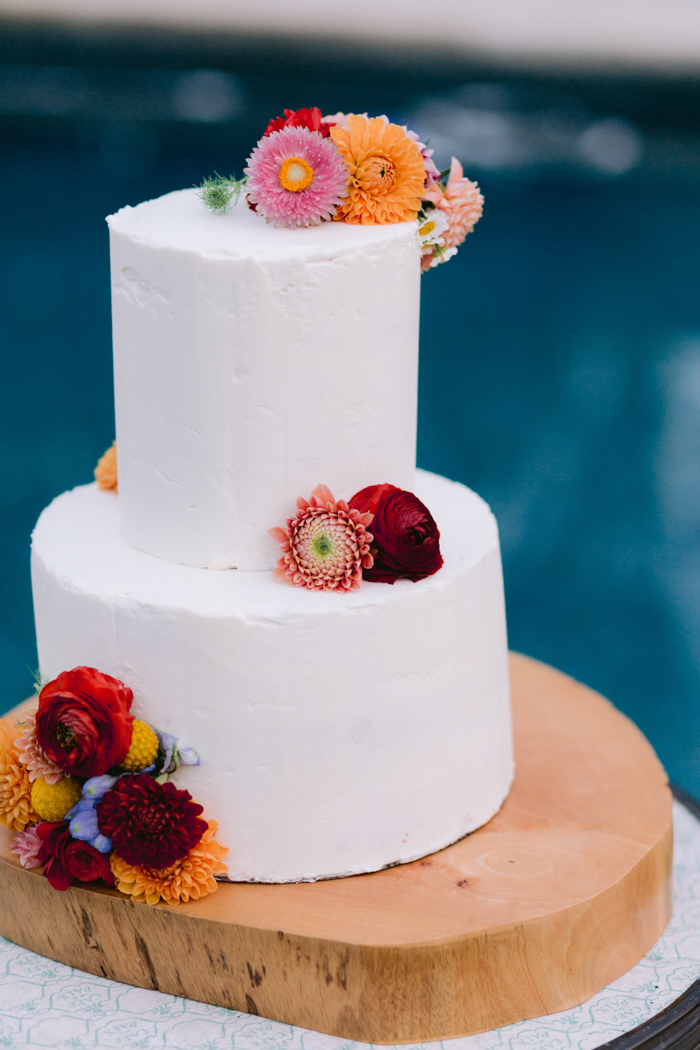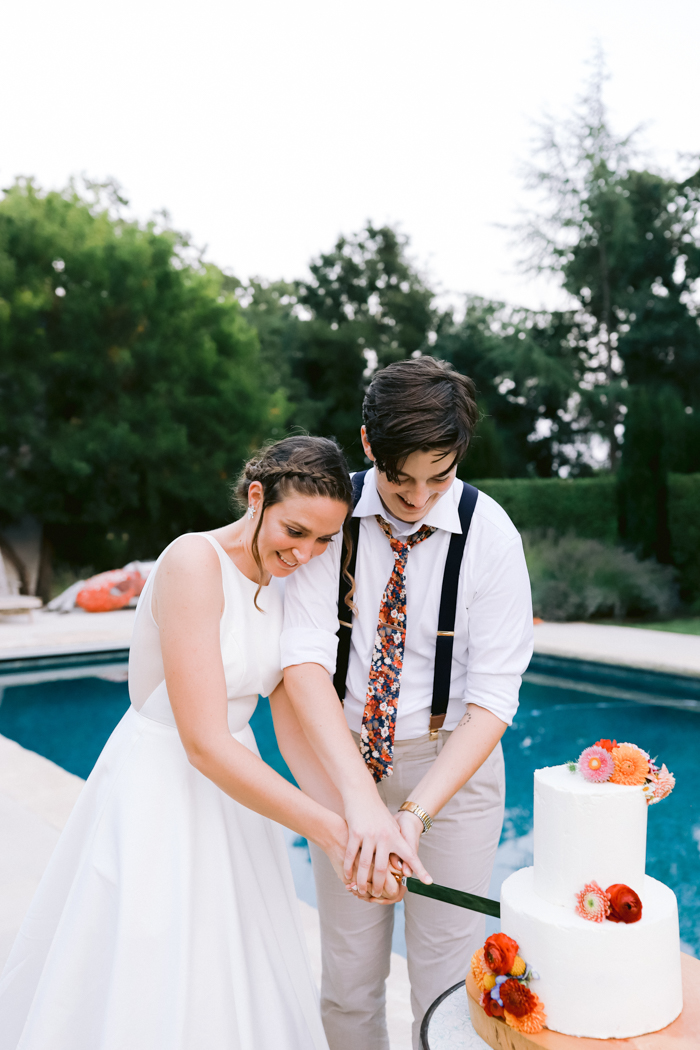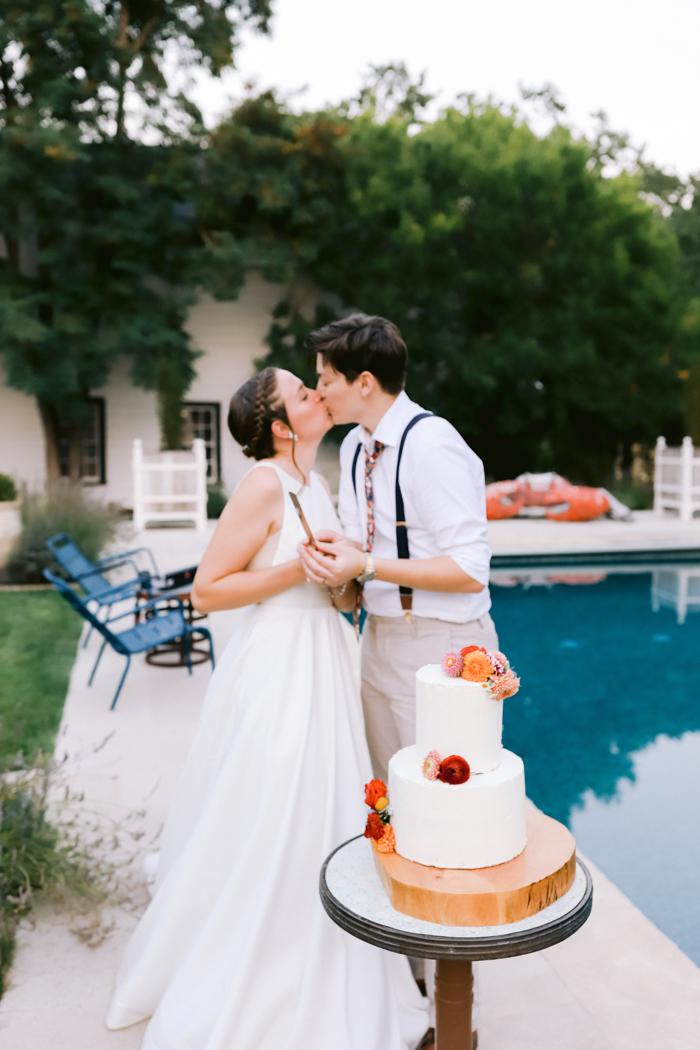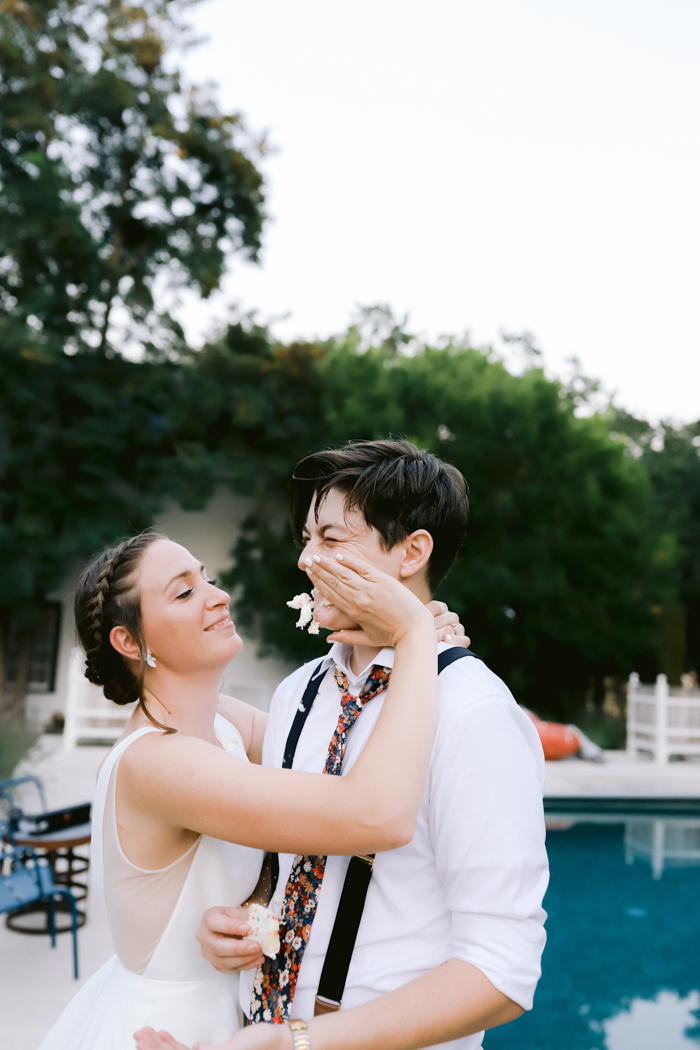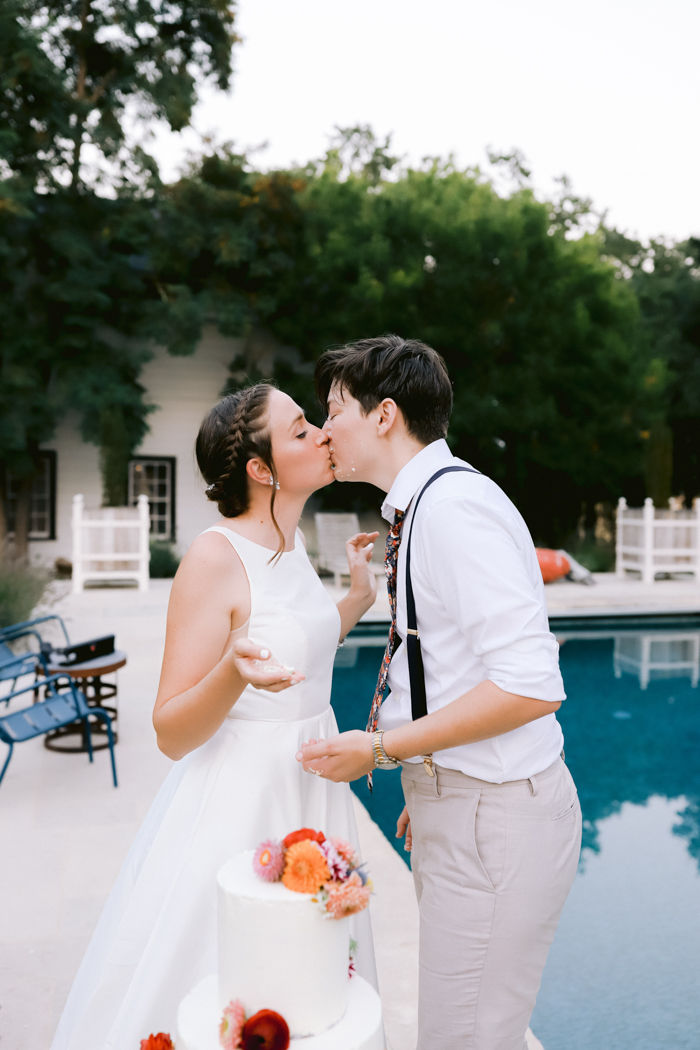 Epic Way To End The Wedding Day
The most memorable part of the day was jumping into the pool! The perfect end to a hot wedding day, plus it made for the perfect photo op.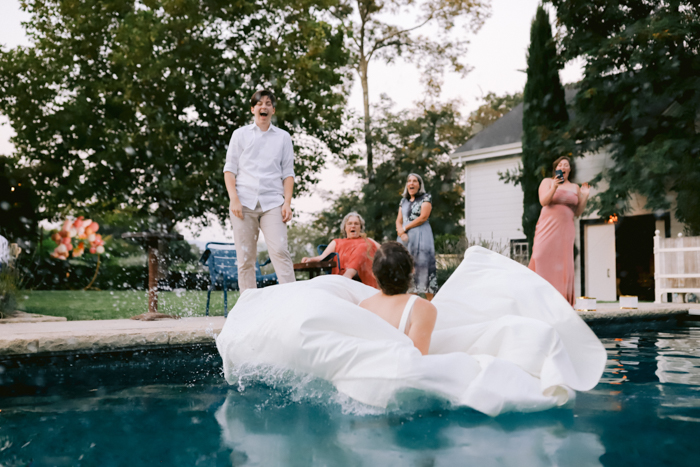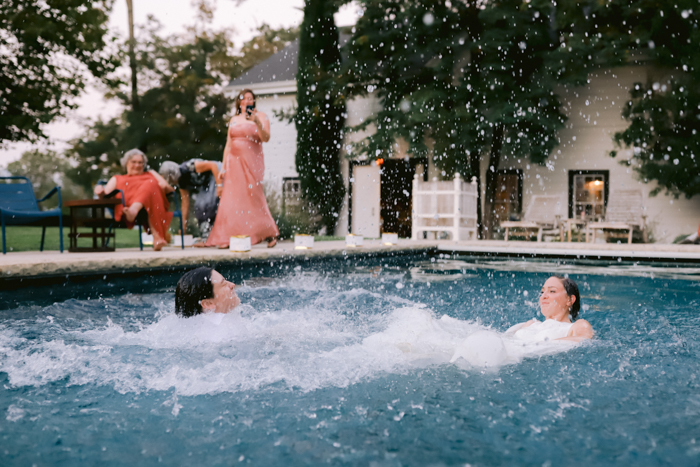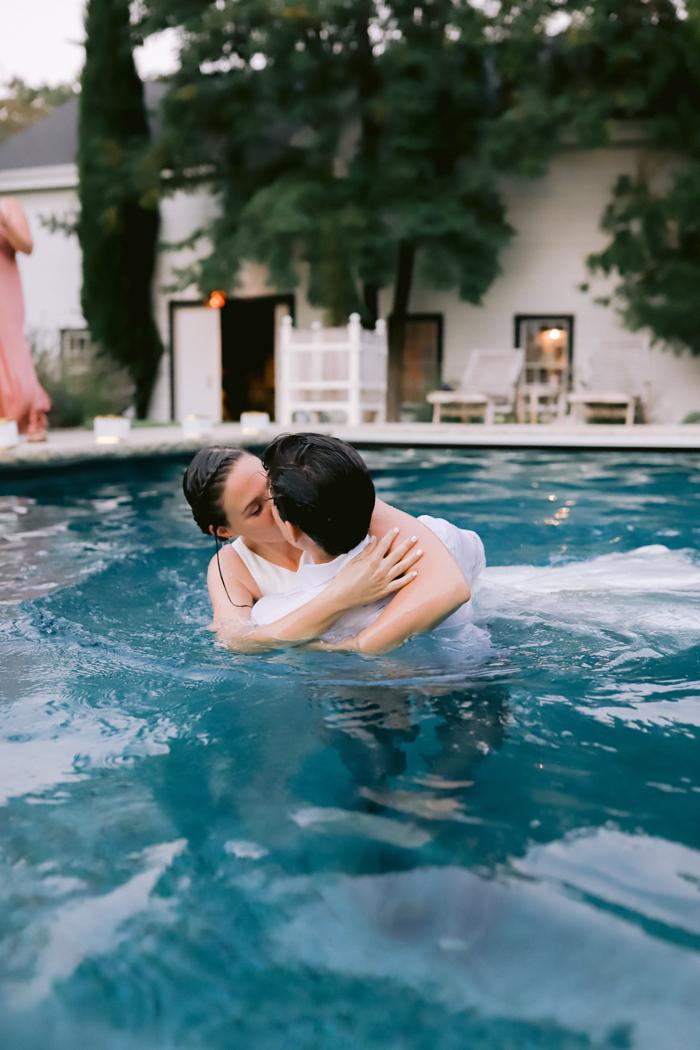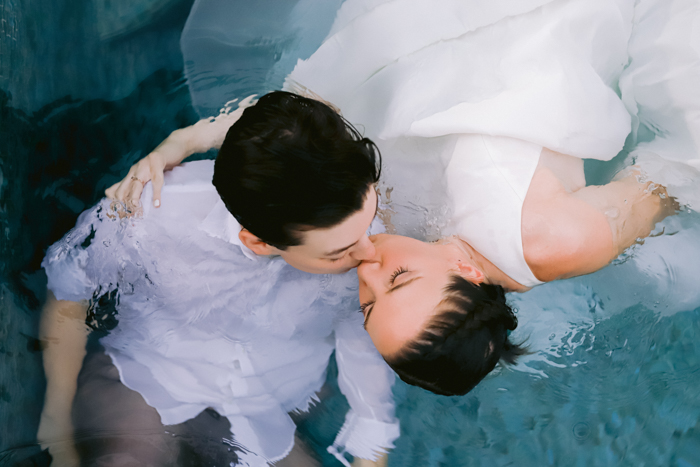 Congratulations to Erin and Grey on their utterly charming Chateau Sonoma Farm wedding. We are grateful that Apollo Fotographie was there to capture the heartwarming moments of their beautiful day.
Every wedding planning process begins with a vision and it should be unique in all the ways your love story is. But, figuring out which ideas truly fit your vision can be overwhelming. That's why it's important to create a wedding mood board to help streamline the process, keep you focused, and make the experience a lot less stressful! And it's a great visual tool you can use to communicate your vision to your wedding team. Your wedding mood board, along with our planning guide tailored for LGBTQ couples, will help ensure that you and your wedding team will stick to your vision and create a wedding that is memorable in all the ways that is authentic to you and your partner.