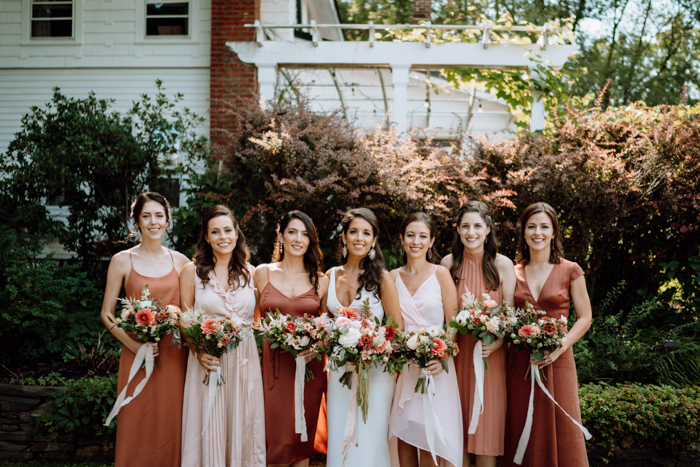 With lush nature, overflowing gardens, and eclectic details, Nicole and Sean's upstate New York garden wedding at M&D Farm was something out of a storybook. The couple wanted to create a wedding experience that was a laid-back event filled with celebration over formality. Not only did they achieve their goal, but they also pulled it off in style! We're obsessed with Nicole's bridal style: rocking a sleek Made with Love Bridal gown and a pair of statement Stephanie Browne Australia earrings that totally completed her look. If backyard party vibes and muted color palettes are your thing, you're going to be positively enchanted by every photo With Love And Embers captured of this couple's most special day!
The Couple:
Nicole & Sean
The Wedding:
M&D Farm, Westerlo, New York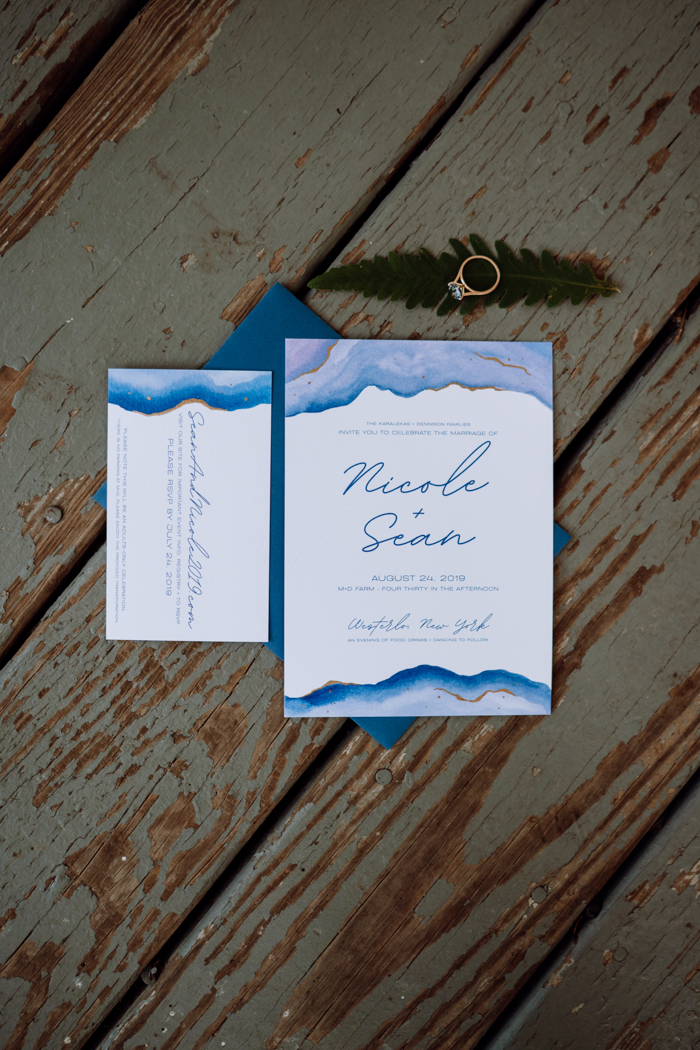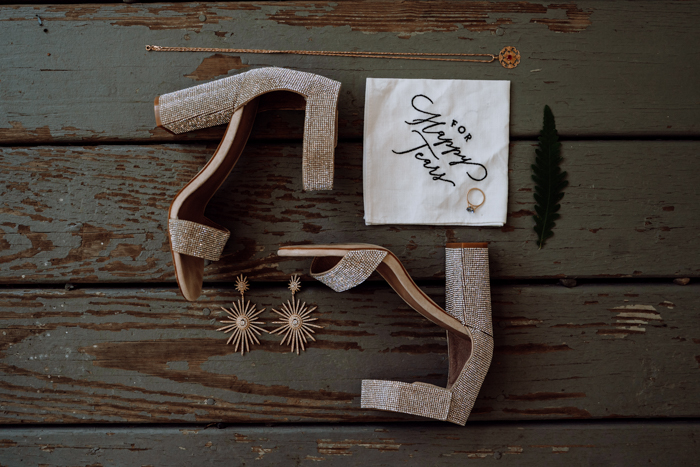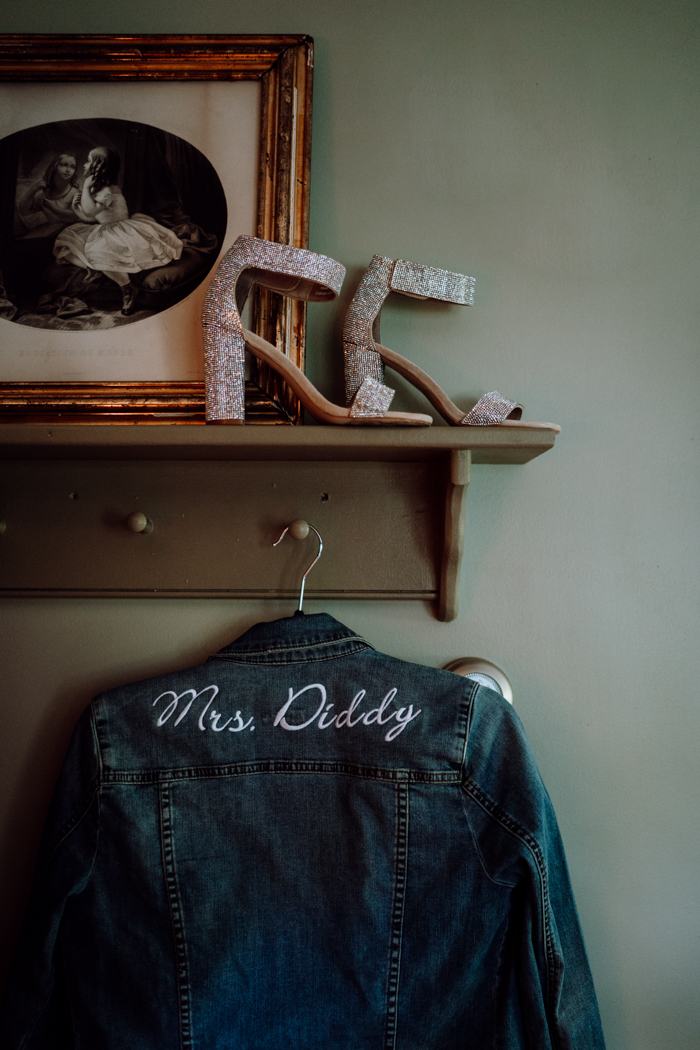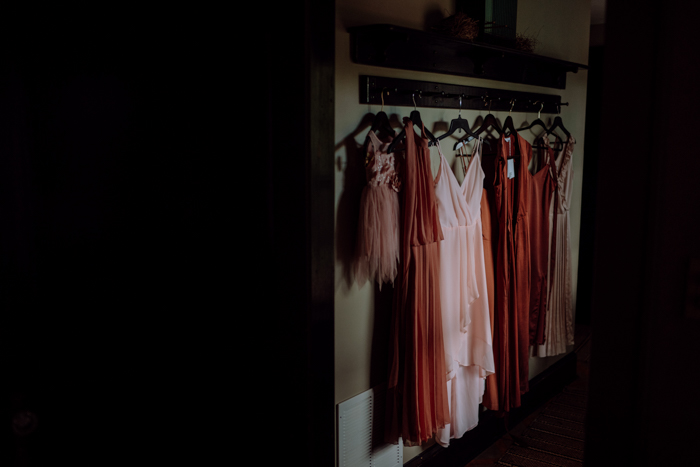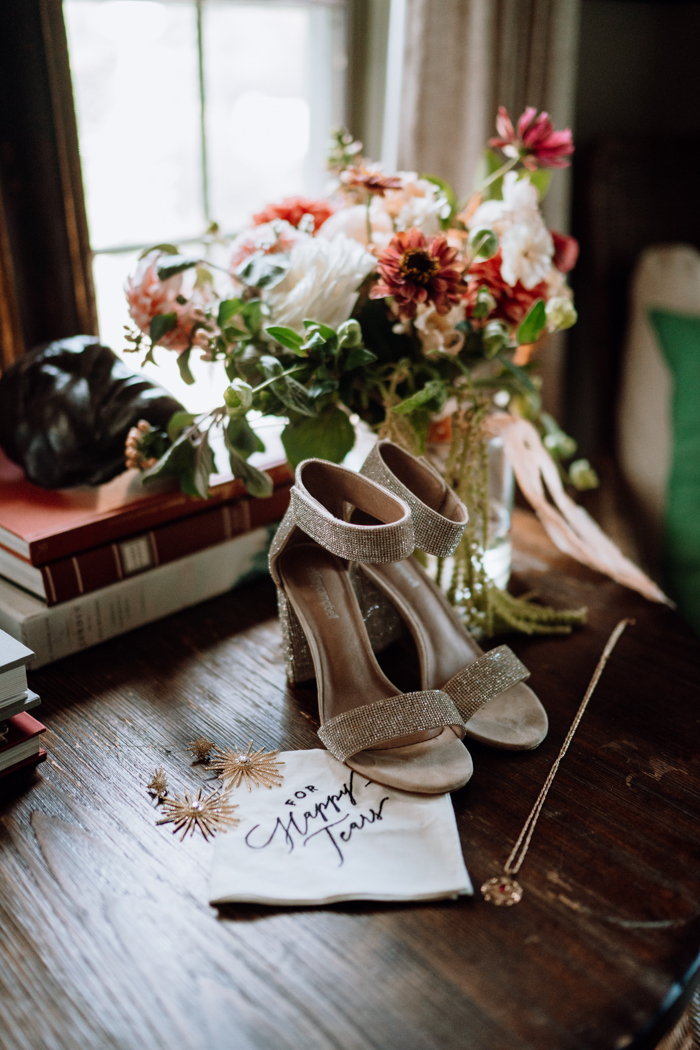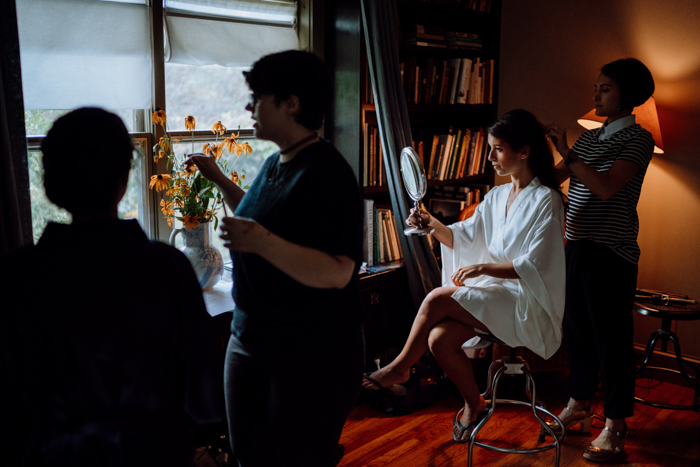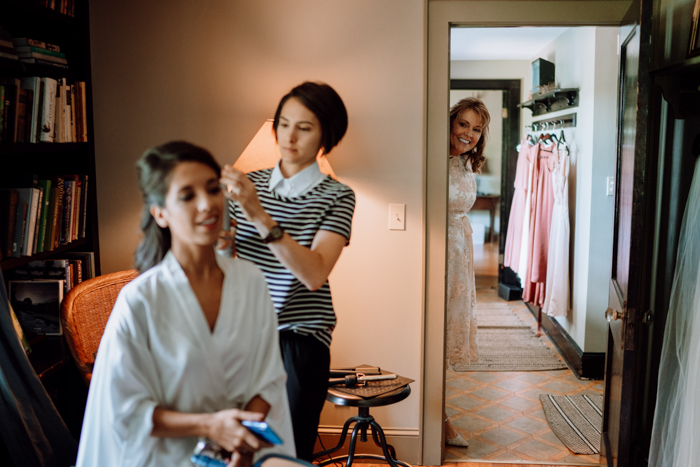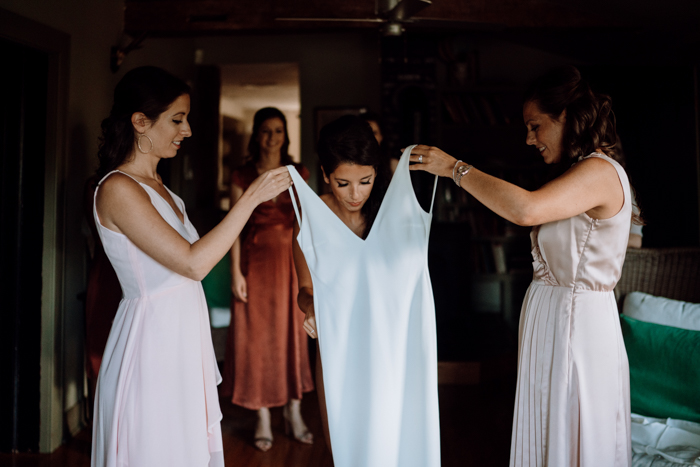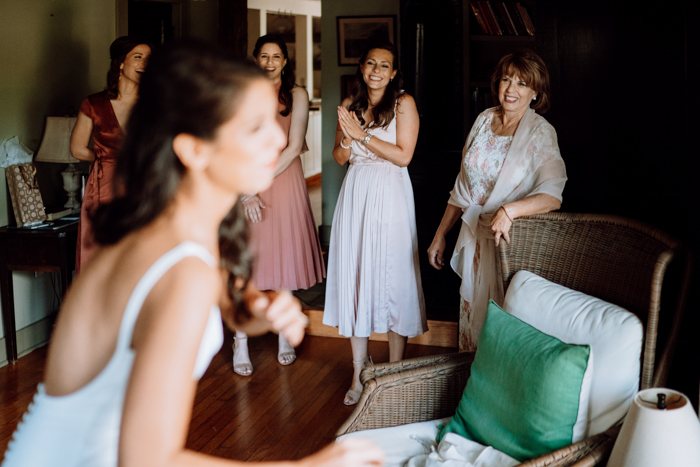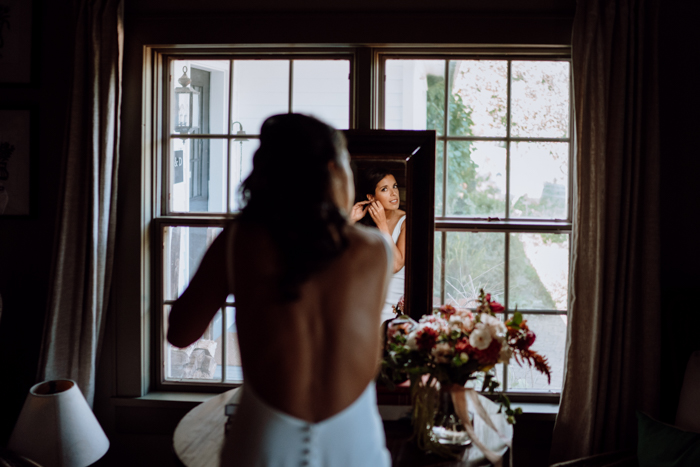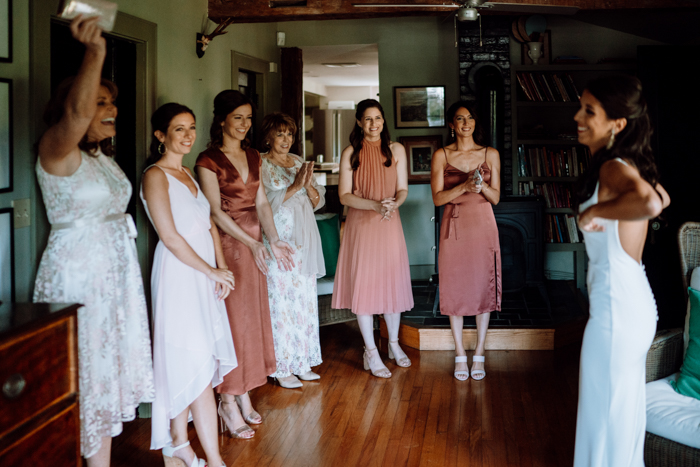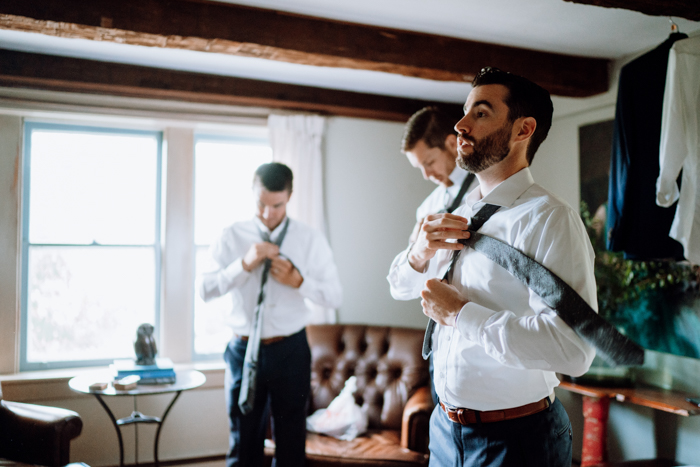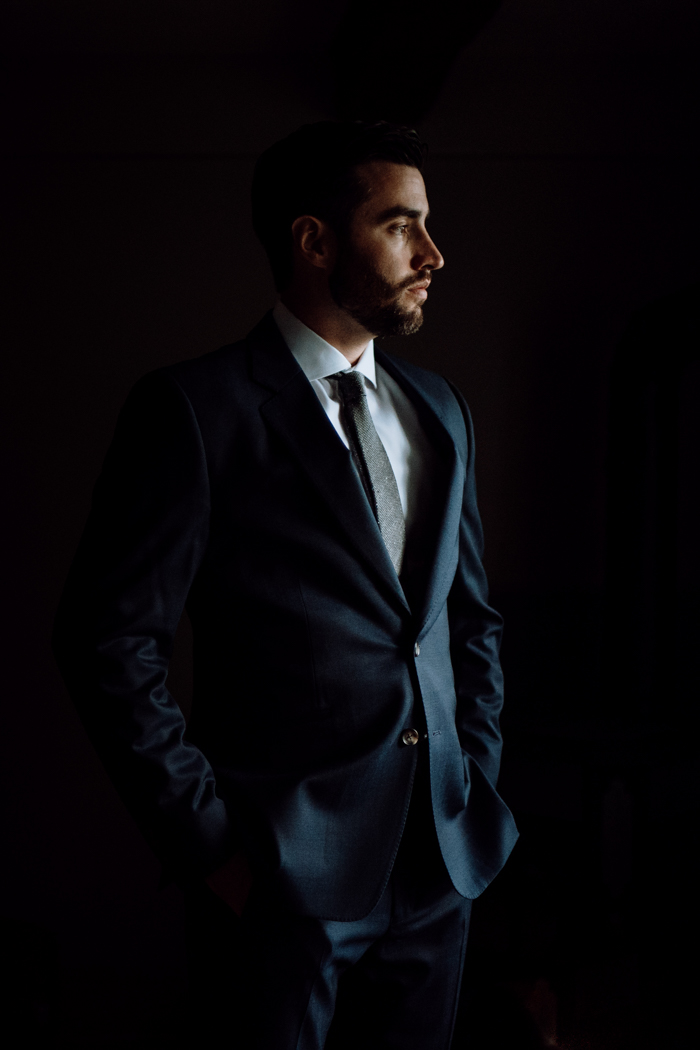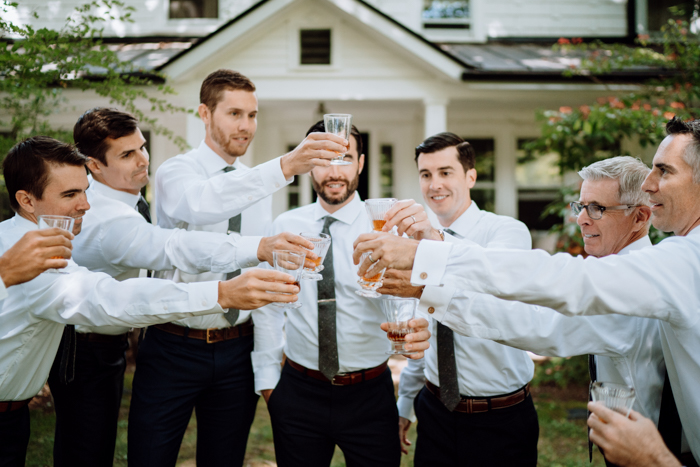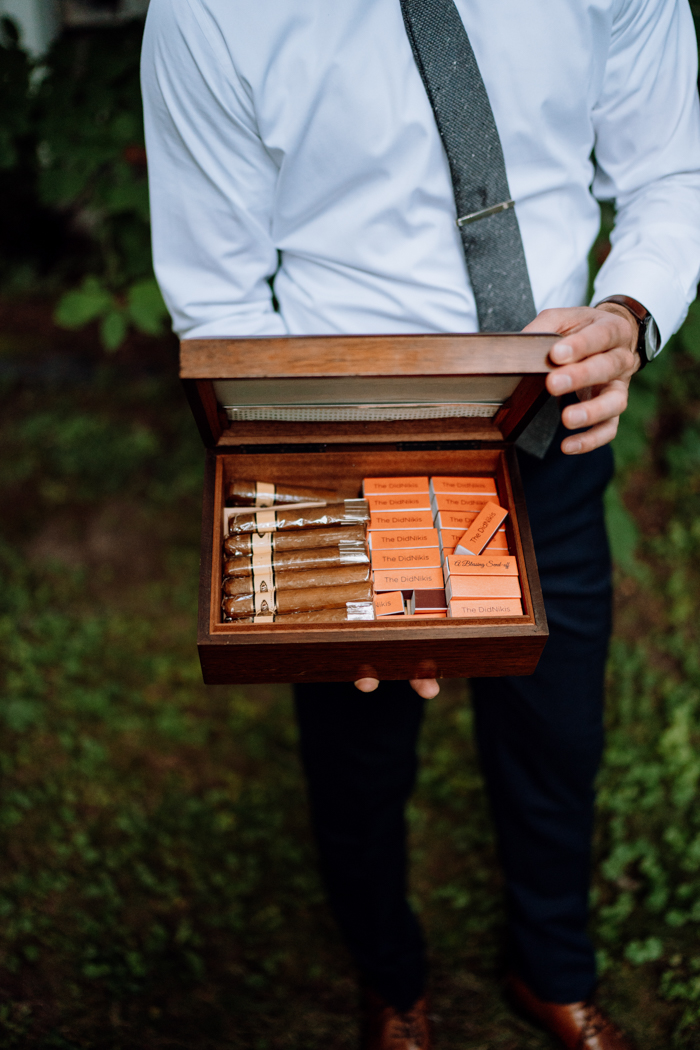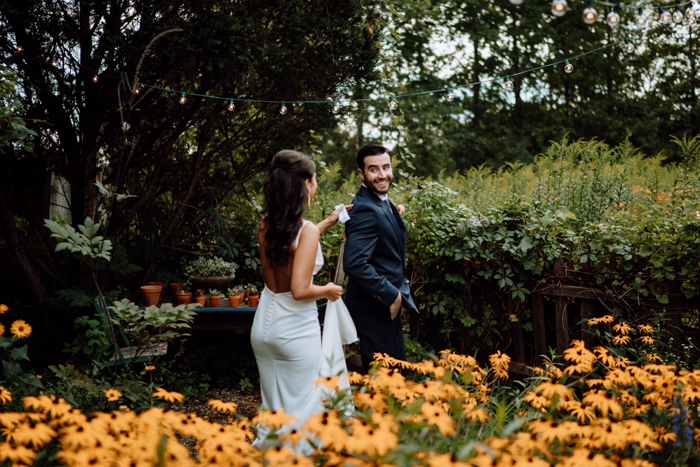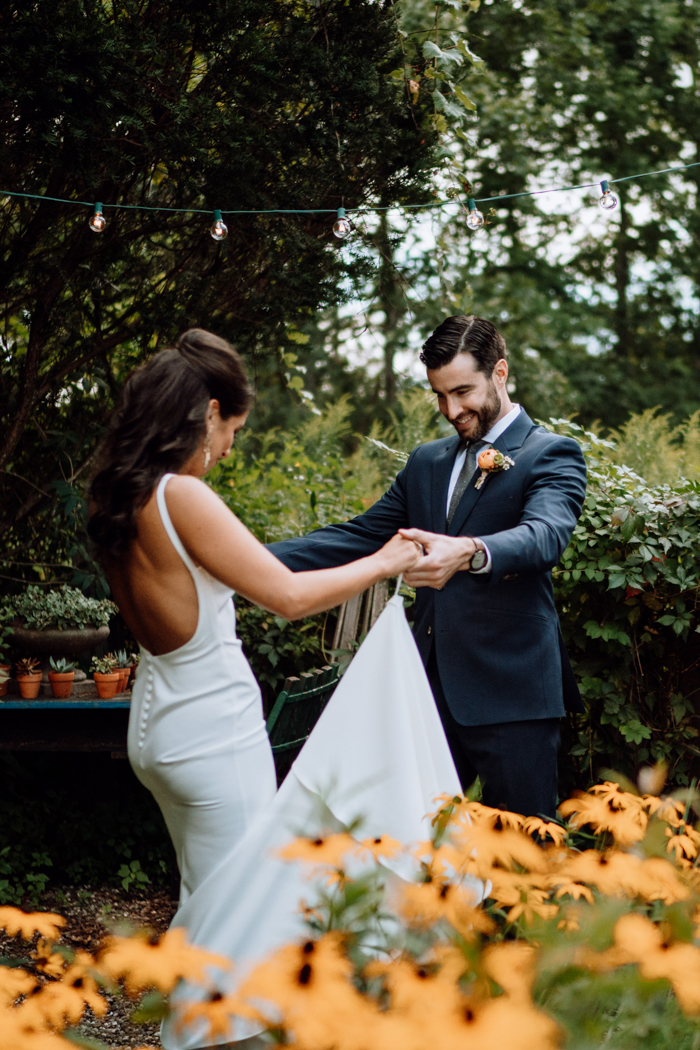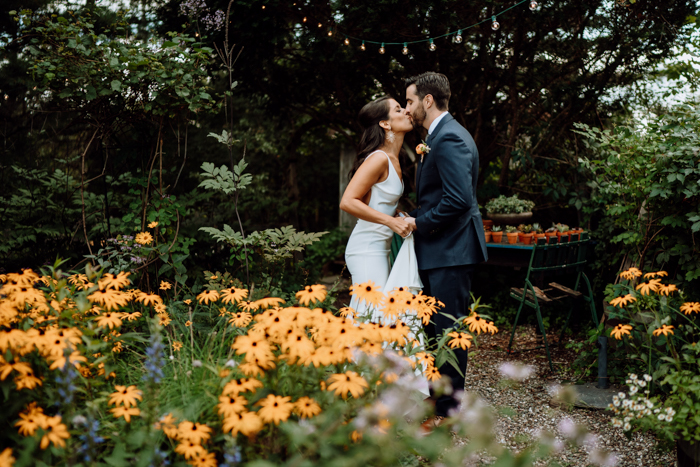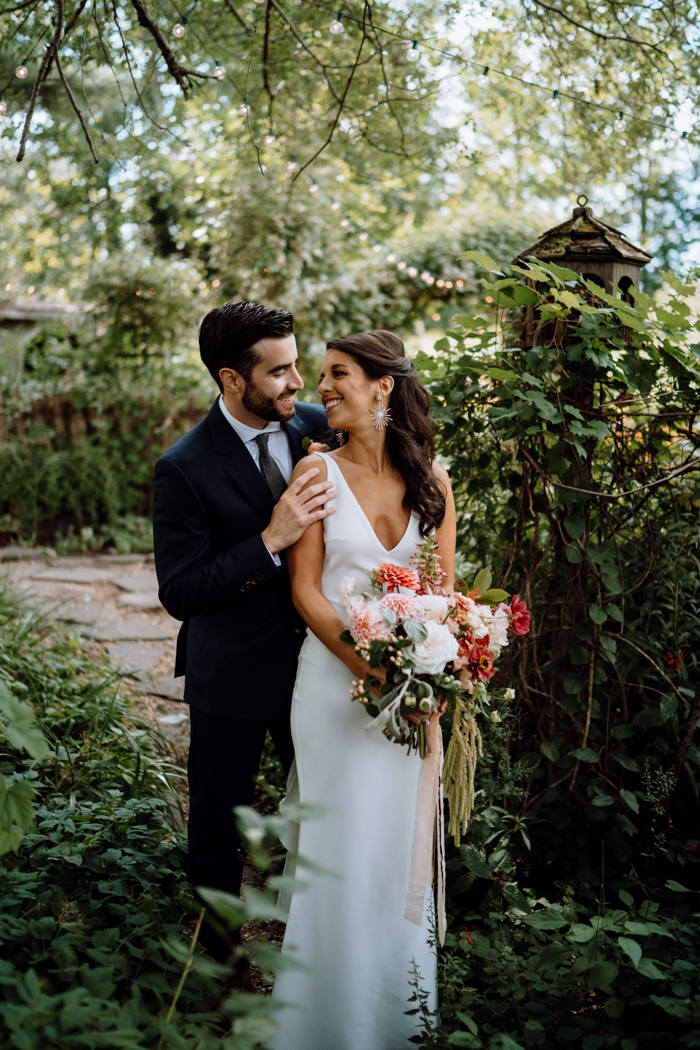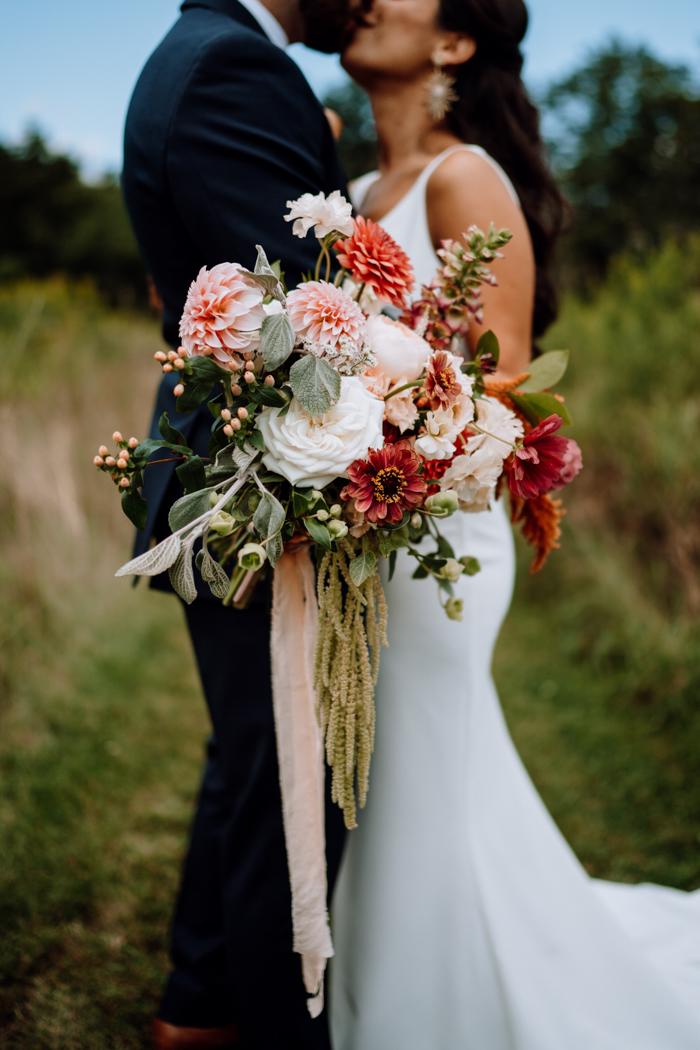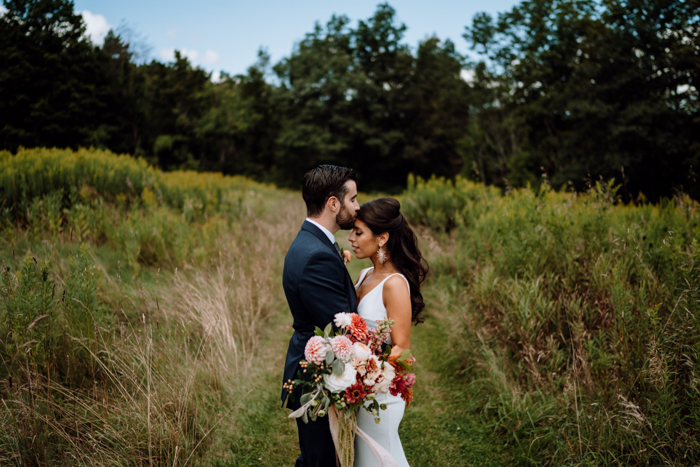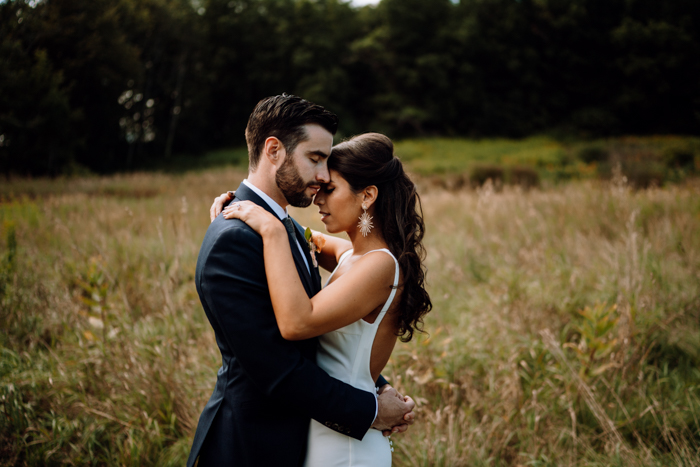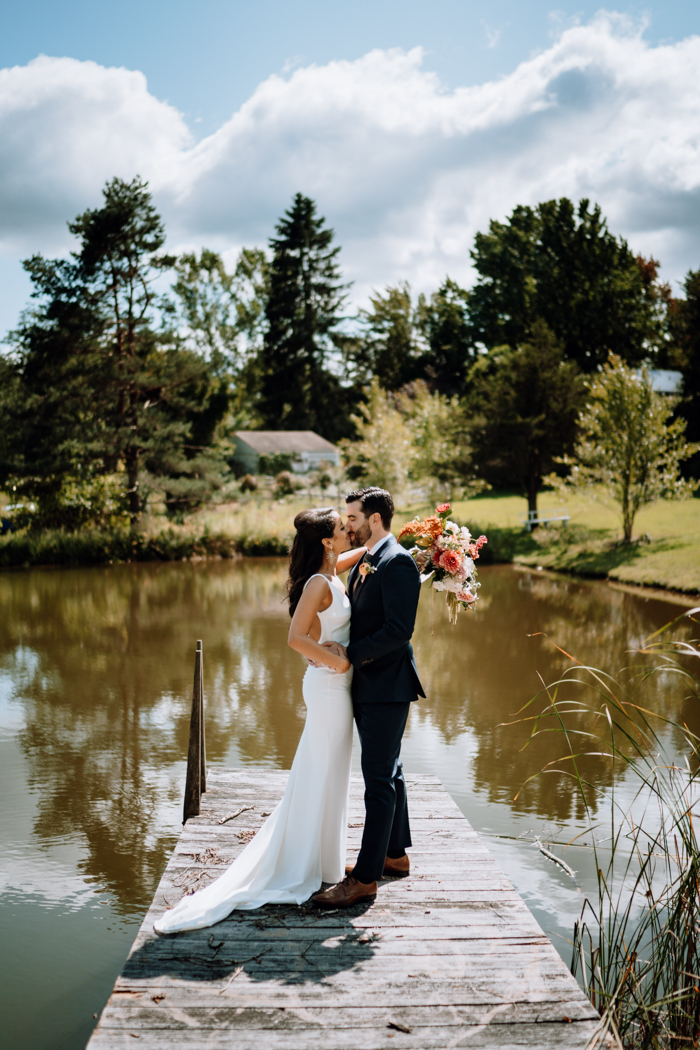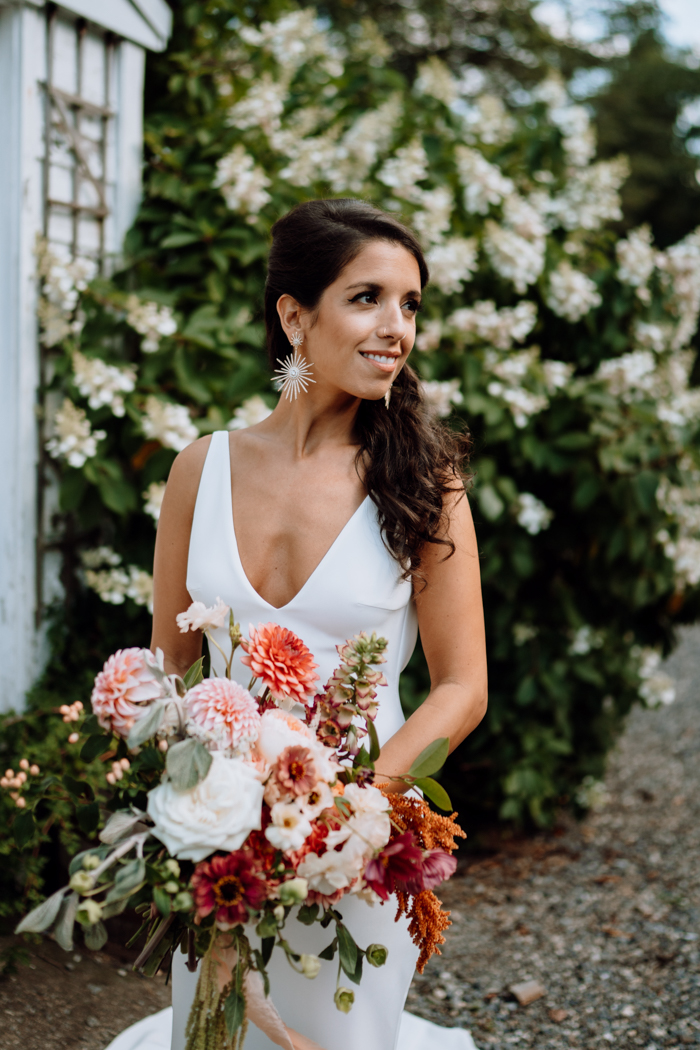 I wanted a dress that felt once in a lifetime and special but also a little effortless. I saw my dress on instagram and immediately knew it was the one. It was clean, modern, a little sexy, and special but still felt like "me". When I found out the name of the dress was "Georgie", it really sealed the deal. Sean was very close with his grandfather who had recently passed away and his name was George. It felt like a sign. Not long after I purchased it, our second niece was born and named Georgie after him. It all was clearly meant to be.
Because my dress was so simple, I was excited to play with some bold accessories. I wanted big, statement earrings that were modern, and a little exotic. After months of searching I finally came across a pair of gorgeous starburst earrings from Stephaine Browne in Australia. They were perfect.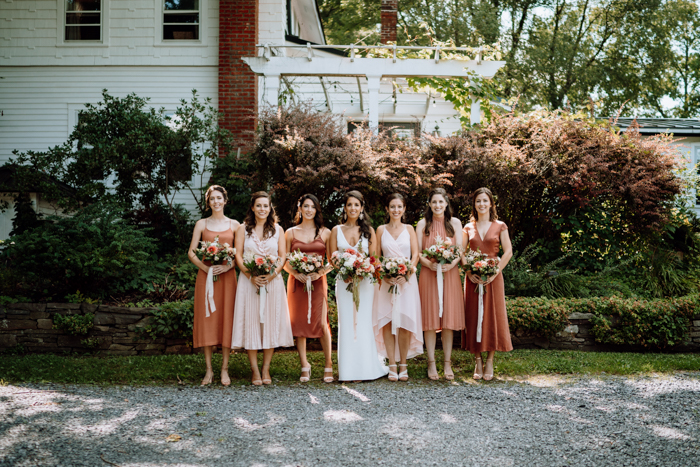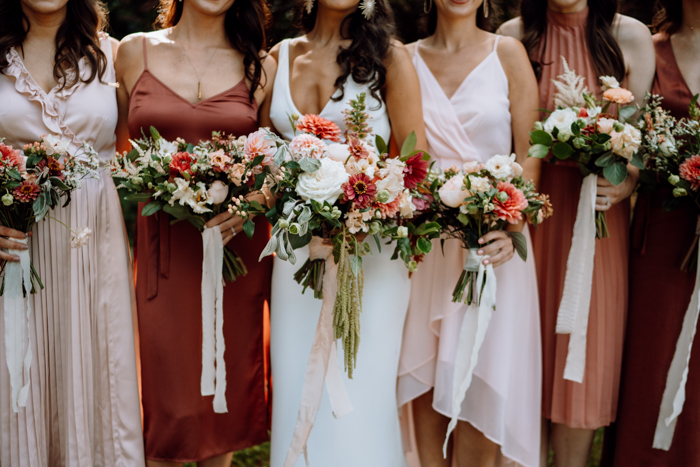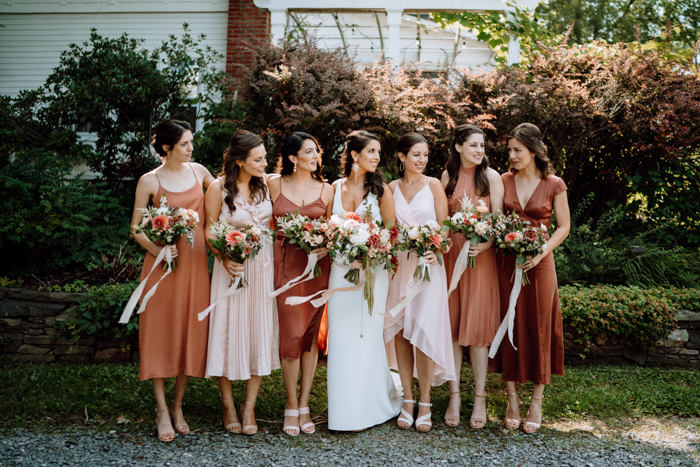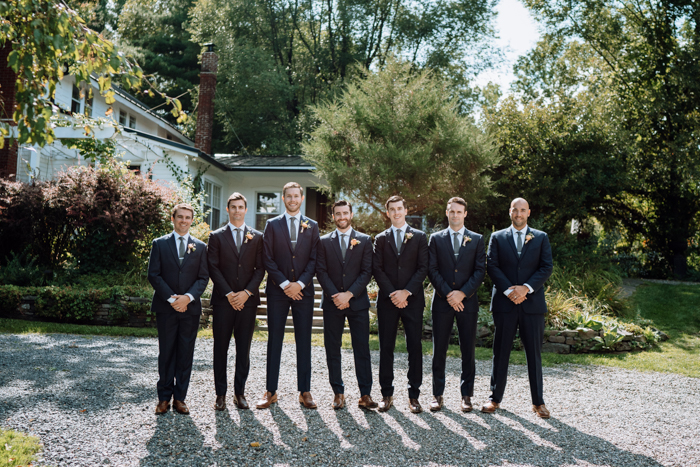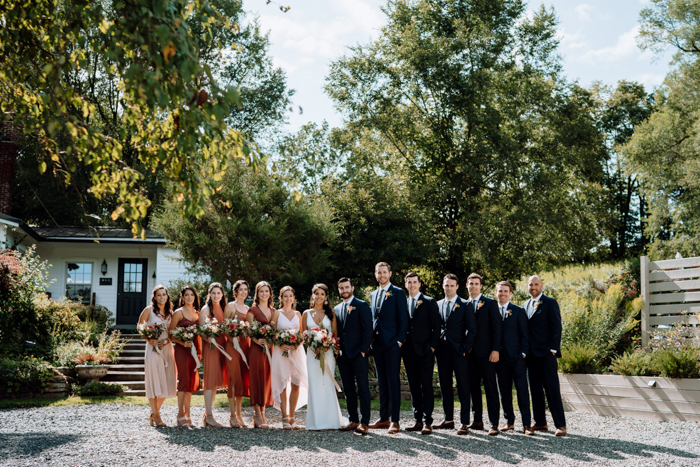 The most important thing we thought about when planning our wedding was how to balance making it feel special and once in a lifetime without feeling too traditional or stuffy. We wanted an aesthetically beautiful day that didn't require us to feel tied to perfect rules or color schemes. And we wanted a meaningful, intimate ceremony and celebration that would feel relaxed and personal. We chose to focus on the things that'd make us happiest and relaxed, and just skip any element that wasn't meaningful for us.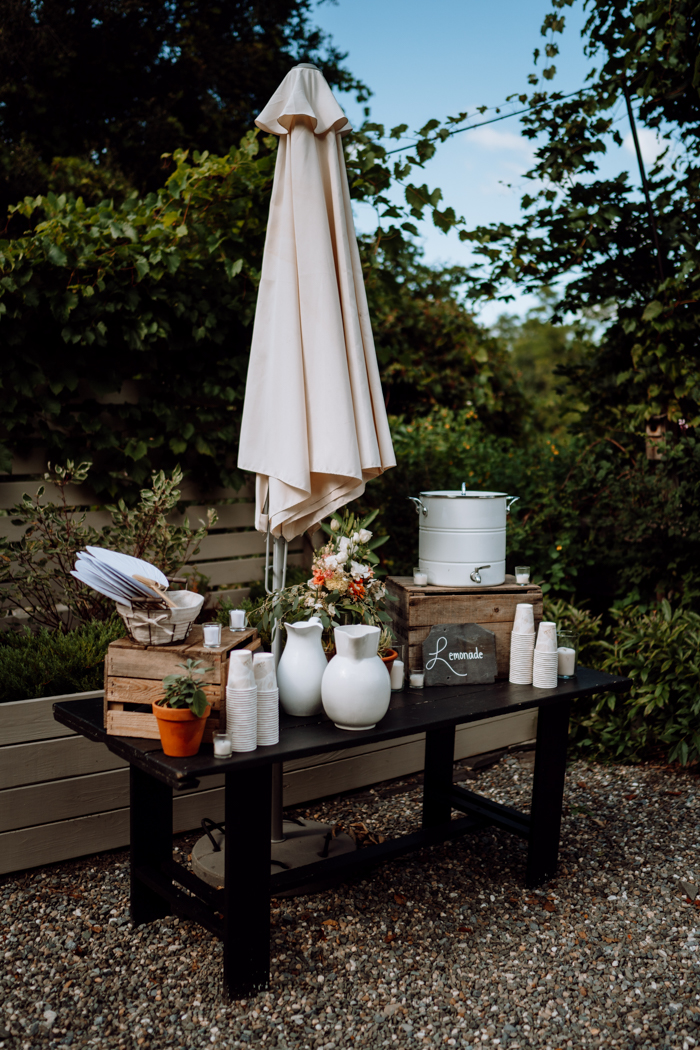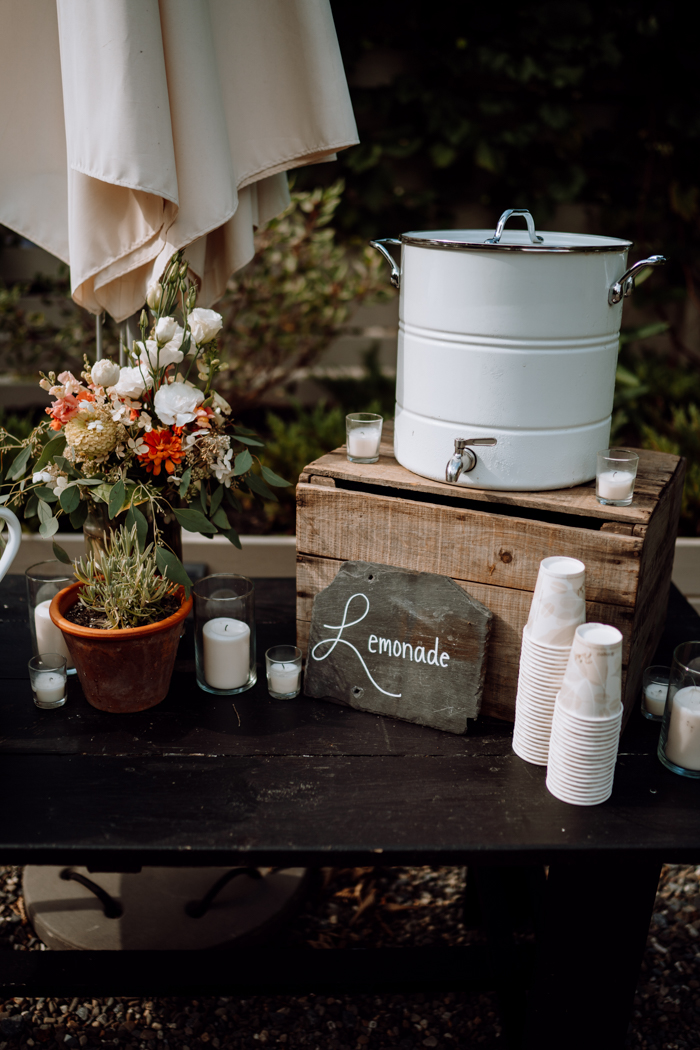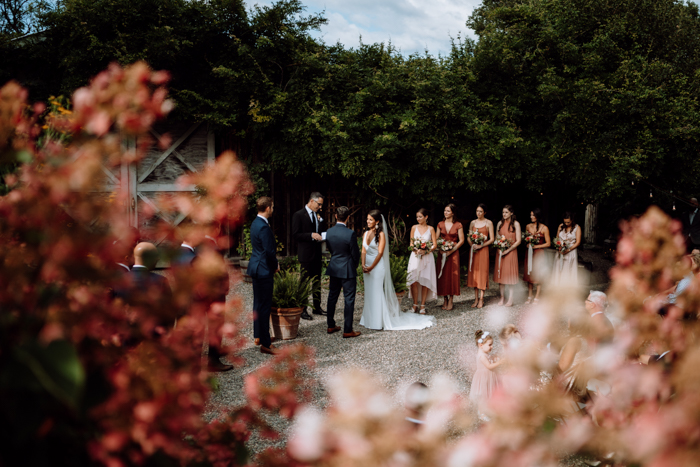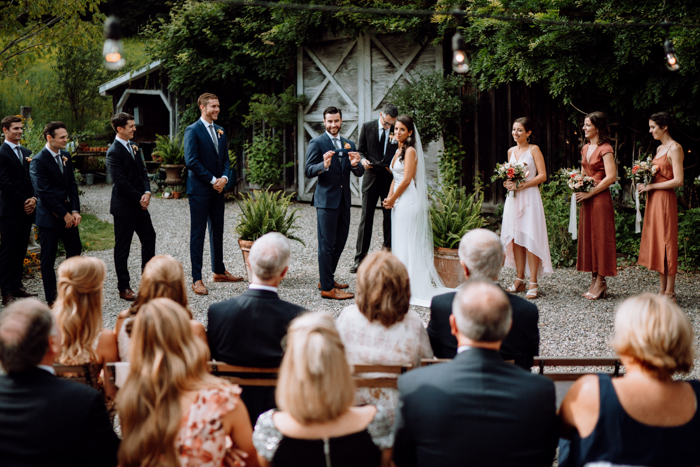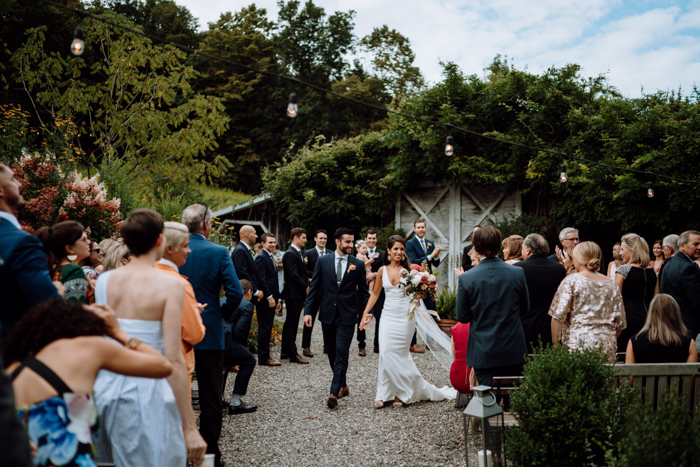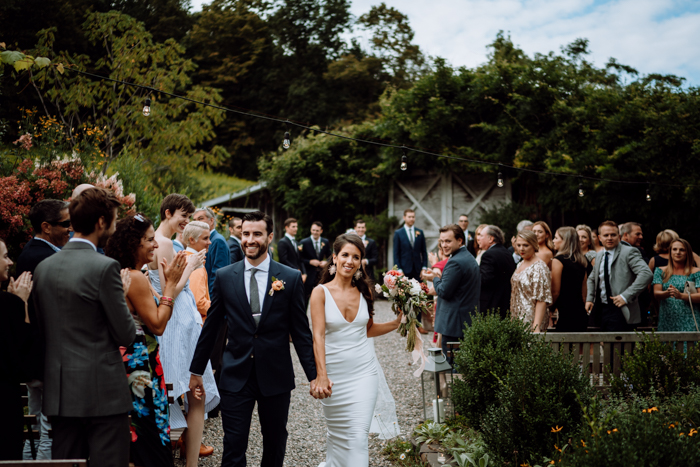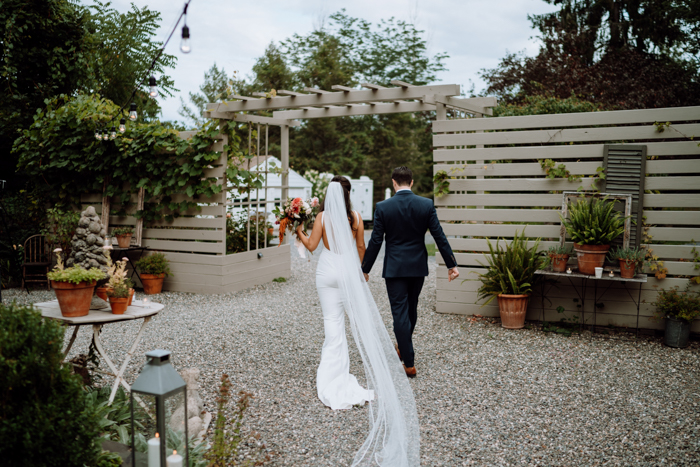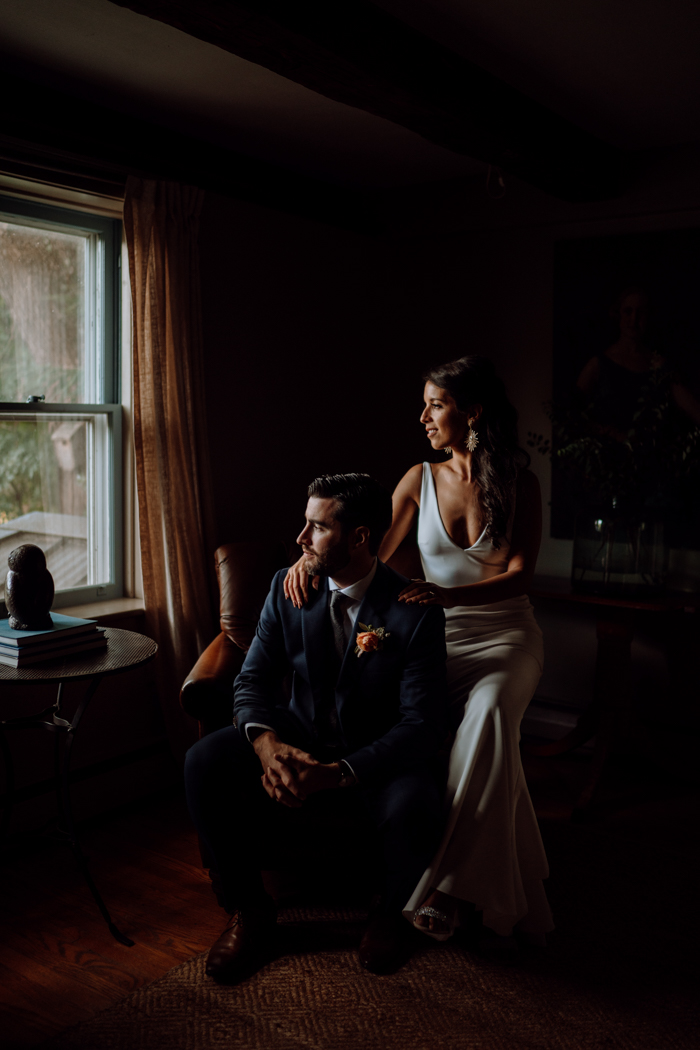 The best advice I got was about taking the pressure off "perfection". My best friend (and bridesmaid) said "Look, you'll like different things in 10 years. Styles change, people change. Focus on picking things that will bring you joy that day, because what you WILL remember more than anything is how happy you felt" And she was right. No matter what I like years from now I will never forget how happy and beautiful everything felt that day. It was exactly the advice I needed.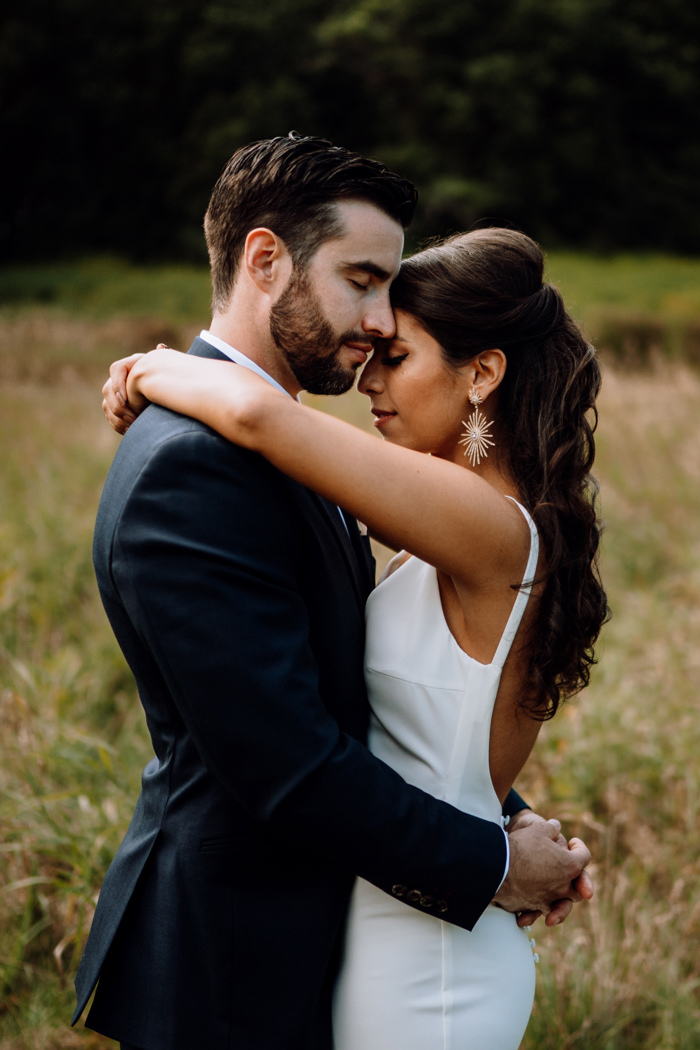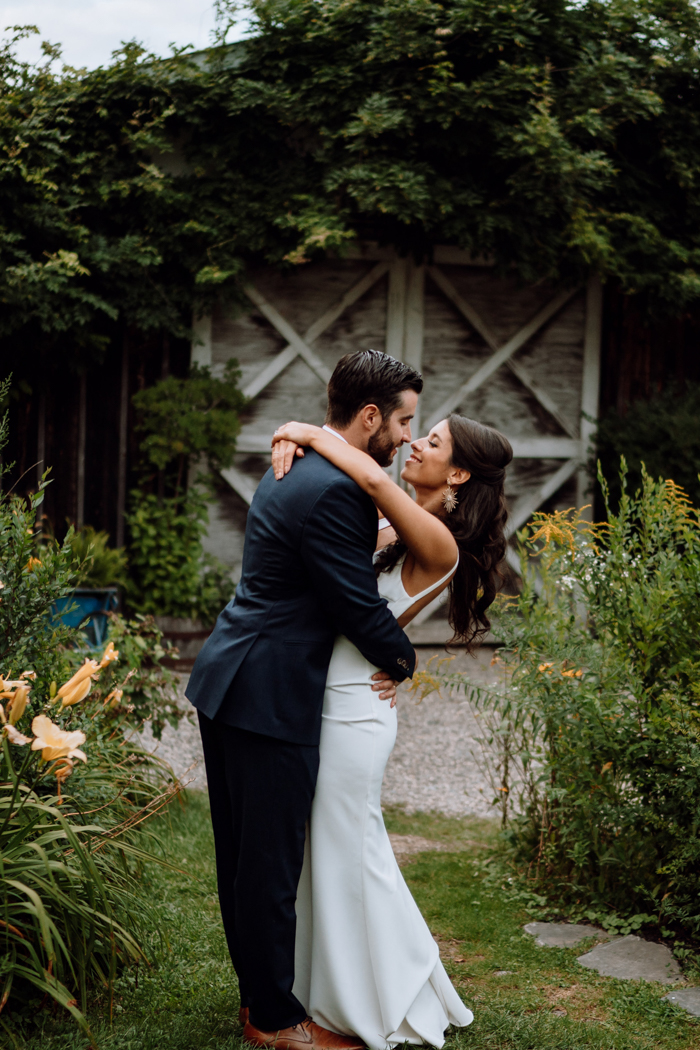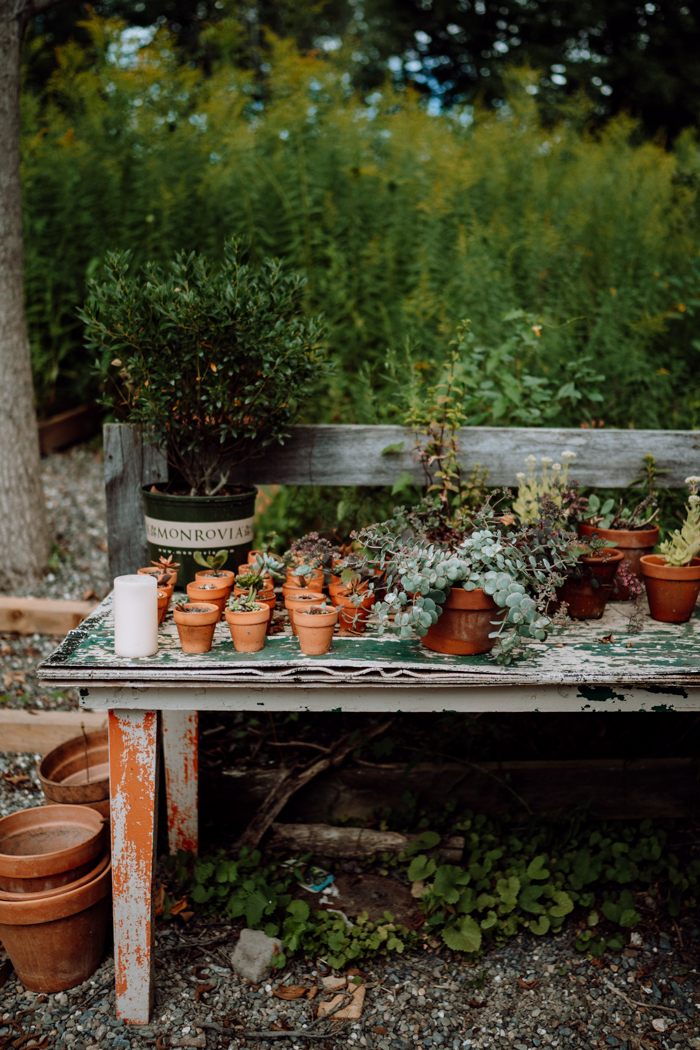 Nicole's ring is a sapphire, so unofficially the colors were blue and gold, but we didn't stick to a color scheme. What we loved most about our venue was how eclectic it felt, how beautiful the overflowing gardens are, and we really leaned into that to guide all our visual choices. Instead of formal table settings, we opted for potted herbs to match with the gardens, and mismatched brass candlesticks and lanterns instead of formal centerpieces. For the bouquets and boutonnieres it was the same – choosing colors and flowers felt earthy and natural, and came together big, loose bouquets that felt like they had just been picked from the garden rather than formally arranged.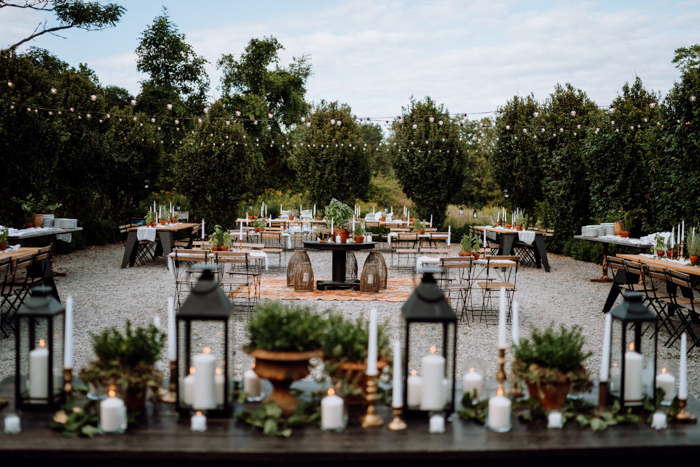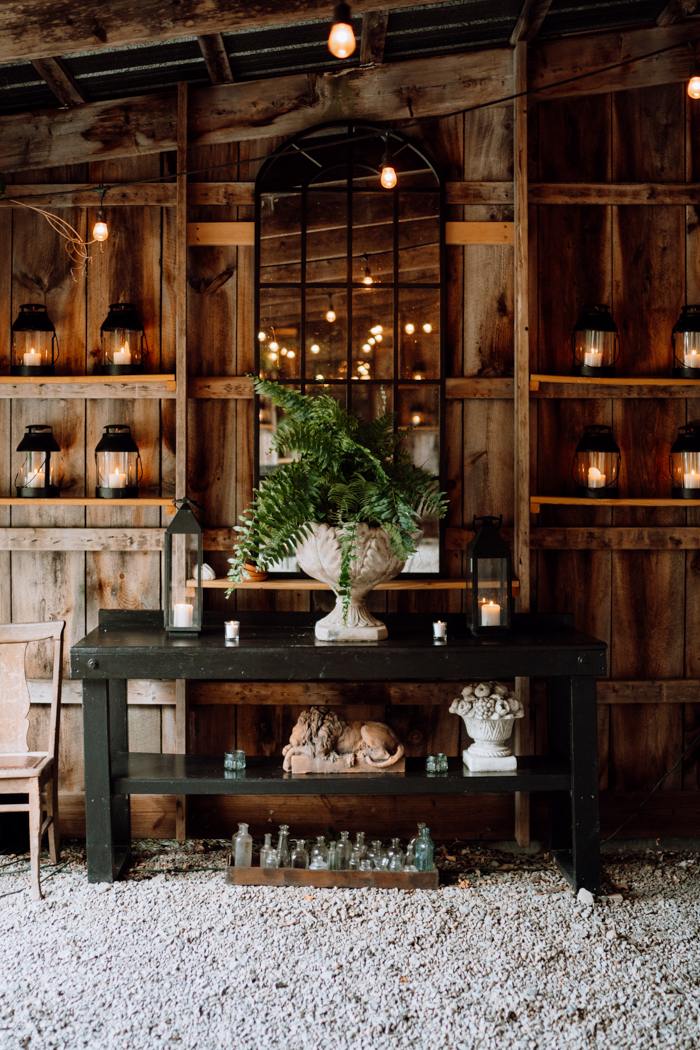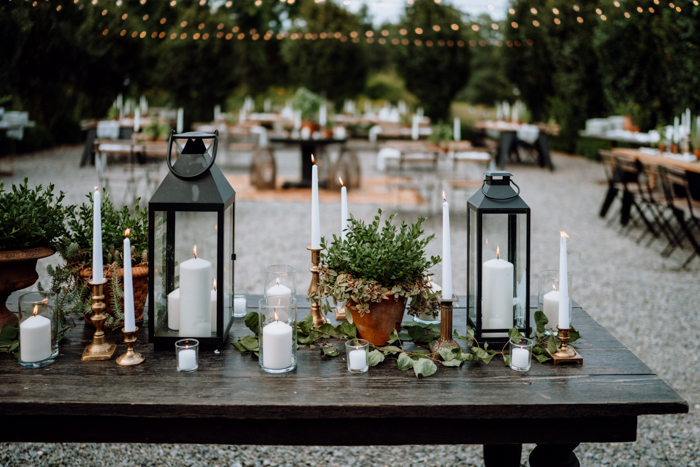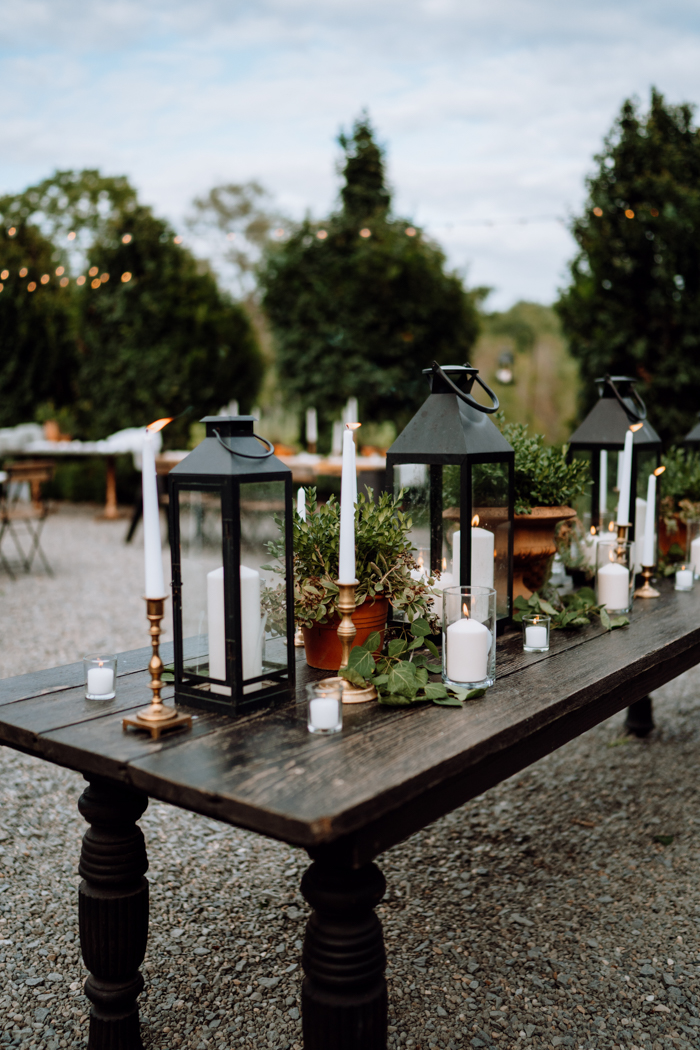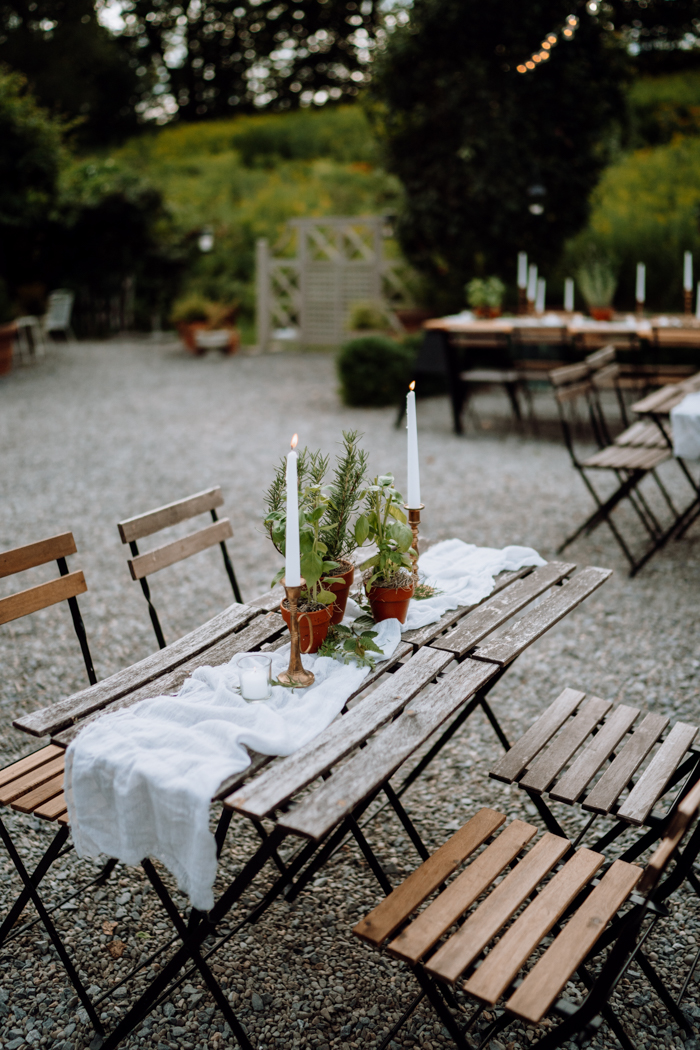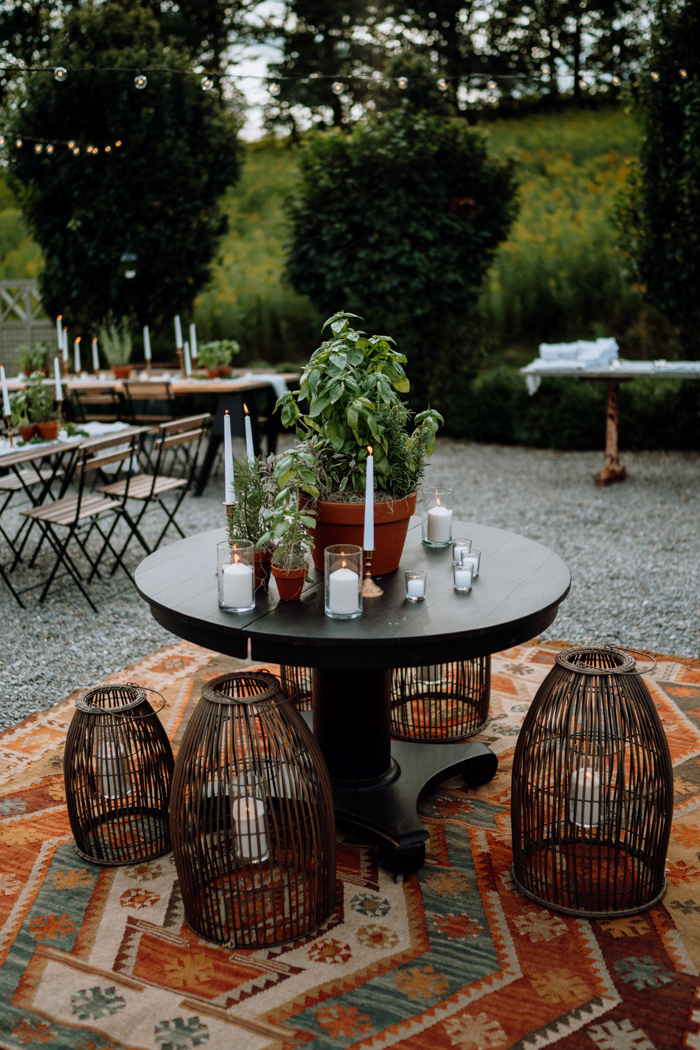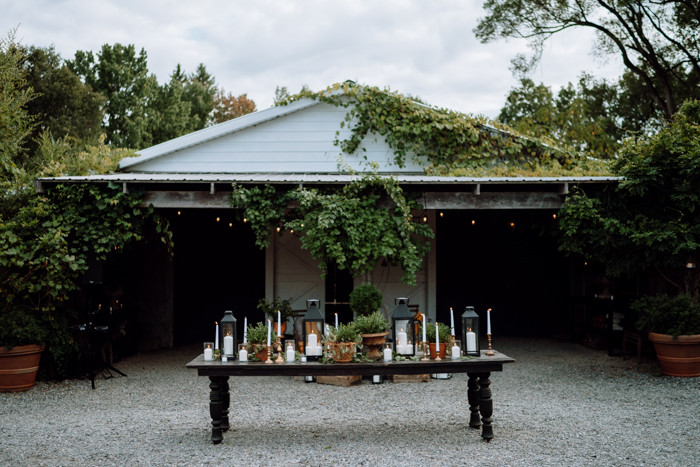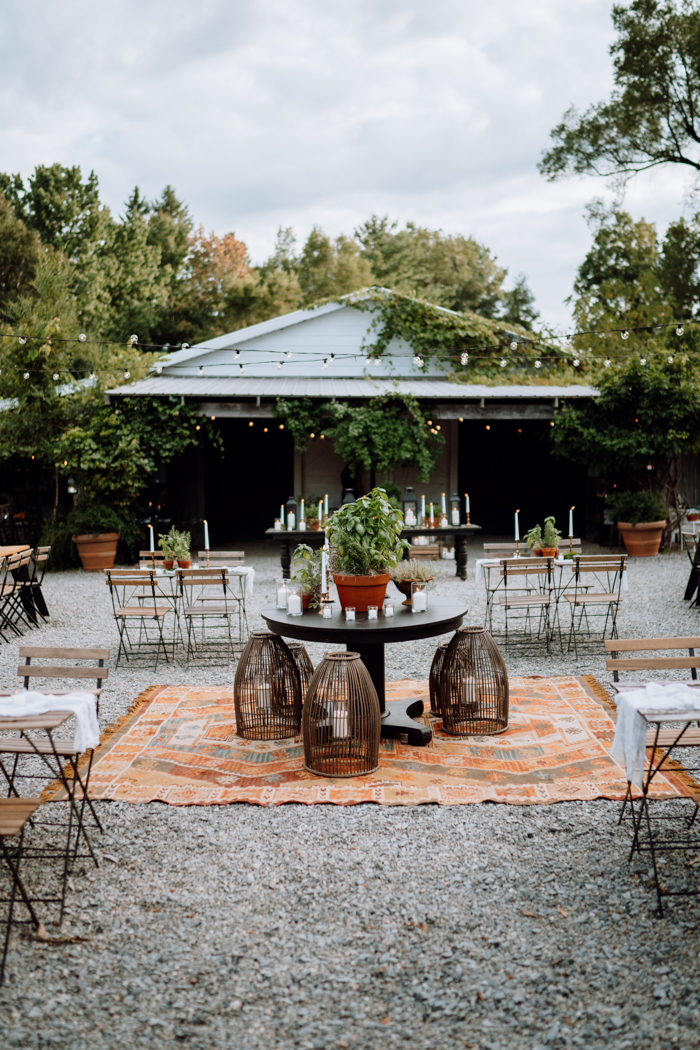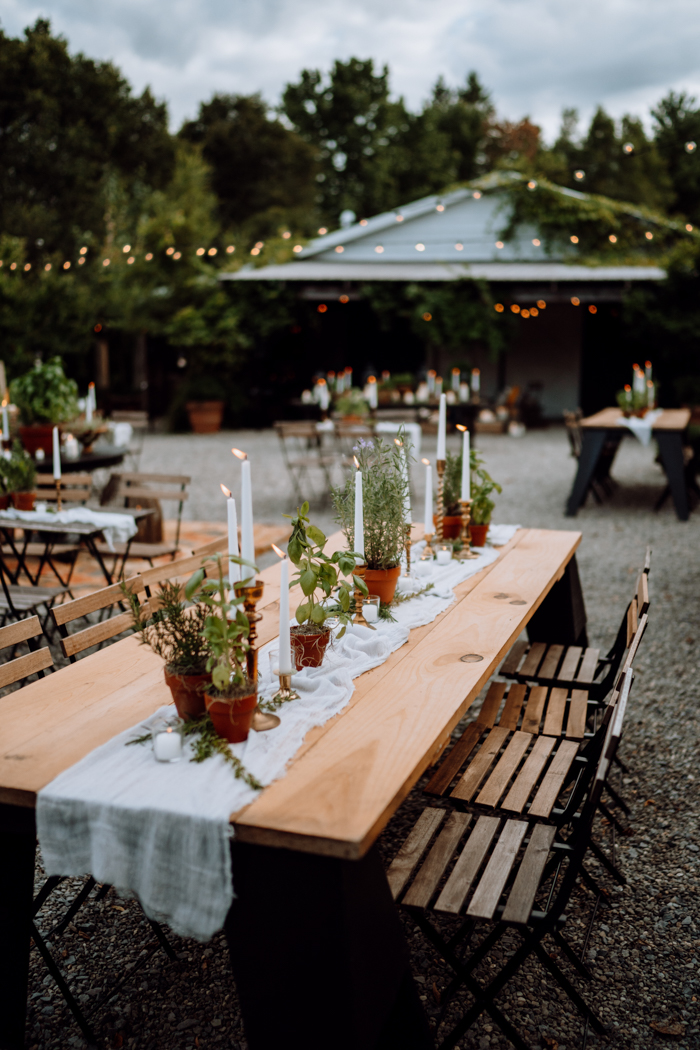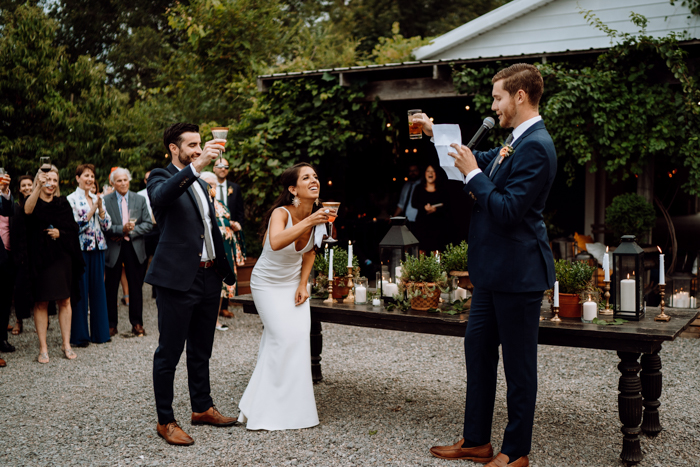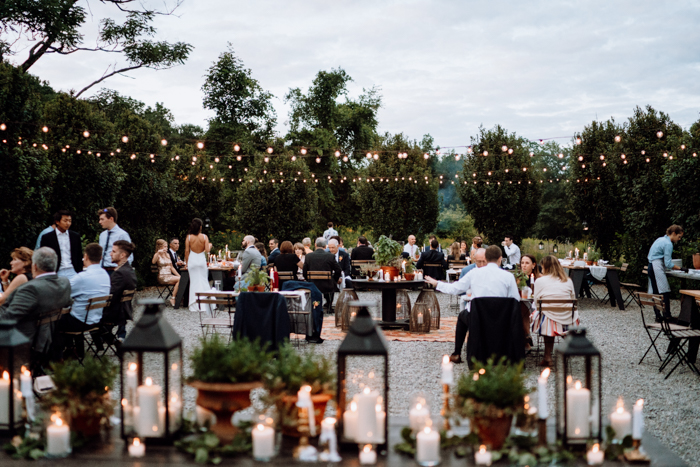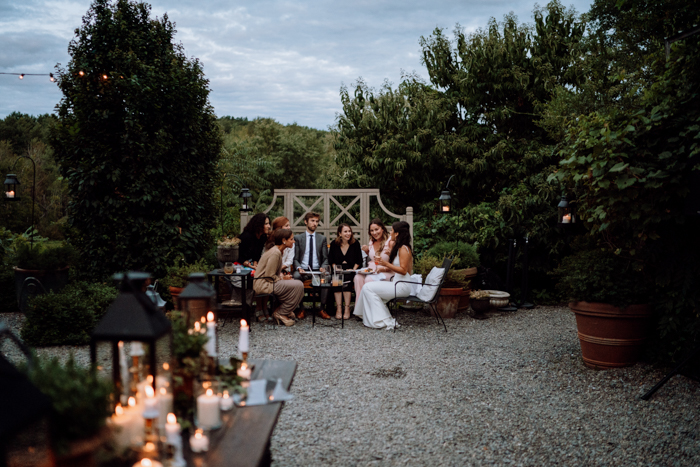 Every one of our vendors was standout. Mario & Daniel who own the property and were our day-of coordinators were a godsend. This day would have been so stressful and overwhelming without them. They were organized, good listeners, and were there for us logistically, aesthetically, and emotionally. The same goes for our caterer Kim at Lily & The Rose – when I was overwhelmed with costs in the beginning, she literally went through line by line all my other vendor costs to help me figure out how to make it work. Her team was always watching if our drinks needed to be filled, made us plates of food and packaged up our dessert for our first anniversary (all which we would have forgotten), and made our guests feel so happy and welcome.
And of course, our band, Soul City. They had every single person on the dance floor until they literally ran out of time. Even family members who were recently out of surgery were cutting up the dance floor until we left. They learned songs for us, performed with us, and got people up on their feet. It was truly what took an already special day and transformed it into a celebration.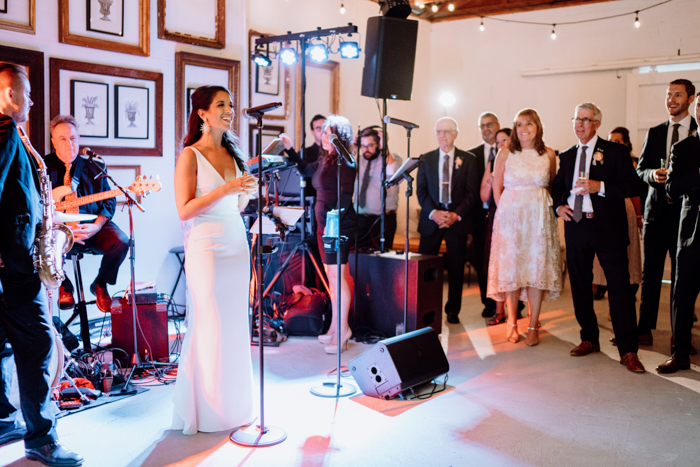 Looking around at about 9pm and seeing all our guests, both young and old, on the dance floor was an incredible moment. We had an early bus available to take people back to the hotel after the reception and not a single person took it. There could be no greater compliment than every guest staying to dance like crazy and spend time with each other till we had to shut the place down.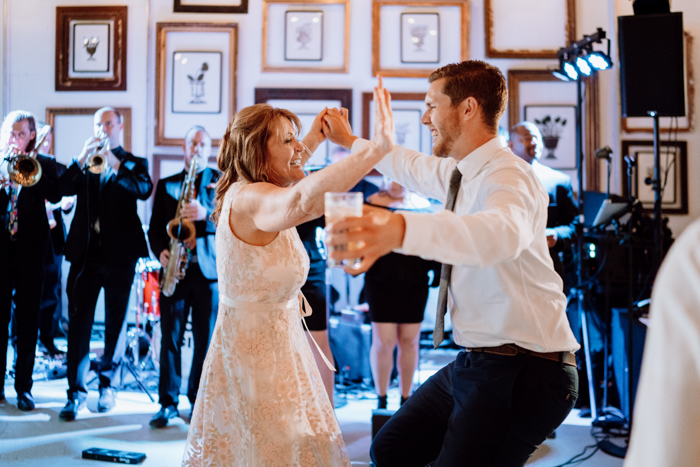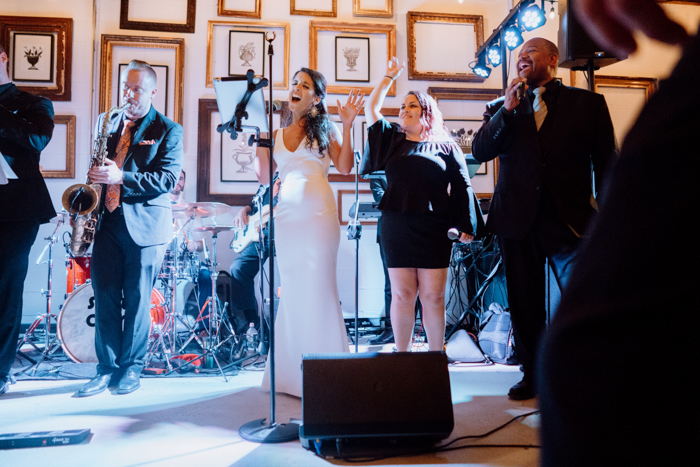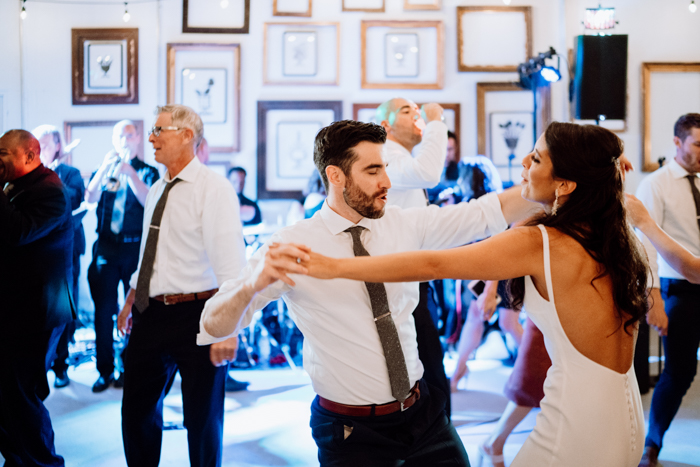 Our photographers were amazing. We hired them specifically because we loved their almost photojournalistic approach – we wanted photos that weren't posed or formal, and a team who would act like a fly on the wall, capturing all the moments that we might have missed in the midst of all the excitement. We couldn't be happier with how they turned out or how amazing they were as partners. They totally got what we were looking for and they completely overdelivered. They snagged one beautiful photo of Sean and I on the dance floor at the end of the night that's one of my favorites. He's grabbed me and pulled me in for a kiss, and you can just tell how happy we both are in that moment. It's not the most glamorous photo, but it so beautifully captured how happy and in love we felt that day.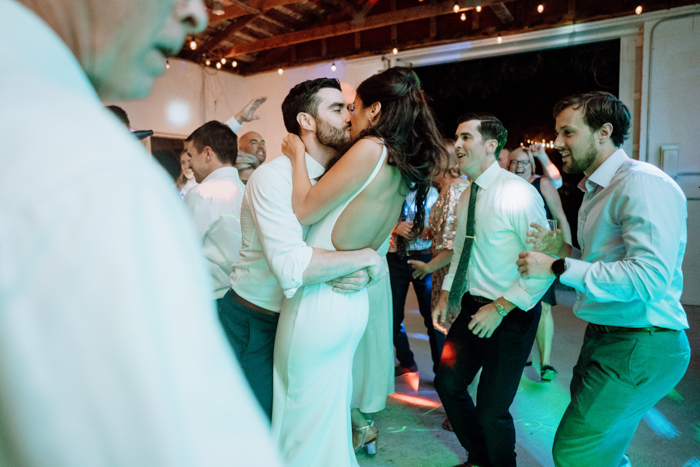 Congratulations, Nicole and Sean, and many thanks to With Love And Embers for sharing their M&D Farm wedding with Junebug! If garden party vibes are your thing, we think you'll love this Anthropologie-inspired wedding at Tower Hill Botanic Garden.