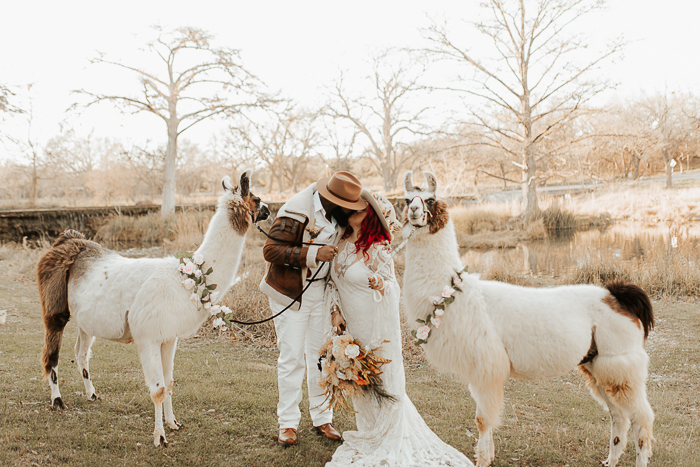 Calling all Stevie Nicks fans–this wedding is for you! Saori and DeVante's earthy boho wedding at Cypress Falls Event Center is giving us all of the rock n' roll vibes. Rather than choosing to go down the traditional route, they decided to add personalized touches that spoke to who they are.
The guestbook was replaced with a stack of vinyl albums for people to sign and the seating chart was a world map labeled according to the places on their bucket list. Saori dawned a bell-sleeved lace Rue de Seine gown to harness her witchy goddess side, and rather than a suit, DeVante looked cool and casual in an outfit from Zara and Levi's.
Oh, and there also happened to be llamas, tequila shots, a wine wagon, and a 90-year-old flower girl. If there's one thing we've learned from these photos captured by T & V Photography, it's that these two definitely know how to throw a party.
The Couple:
Saori and DeVante
The Wedding:
Cypress Falls Event Center, Wimberley, Texas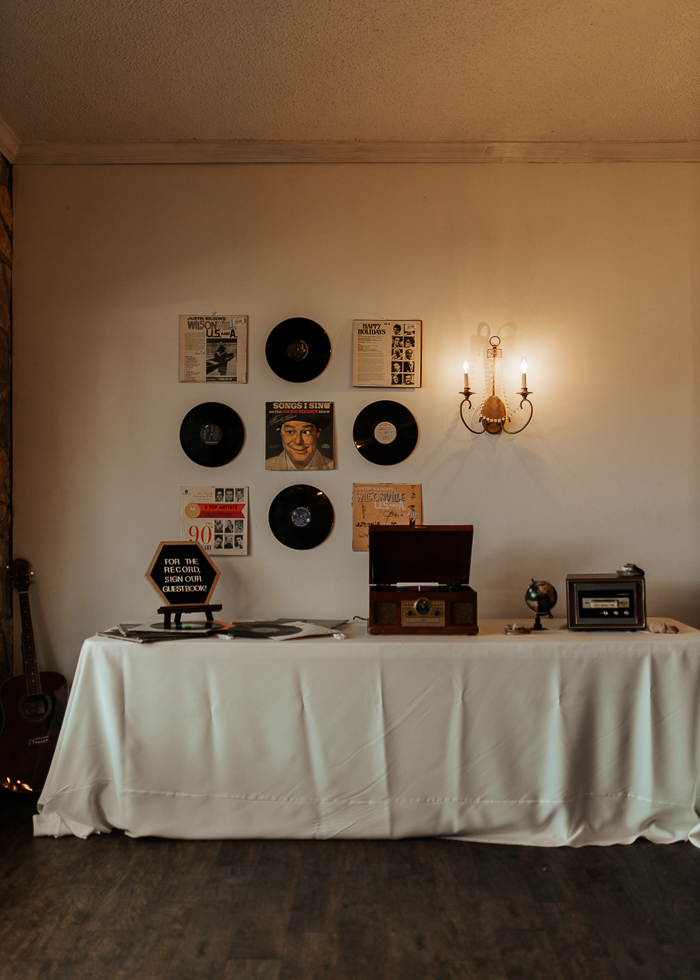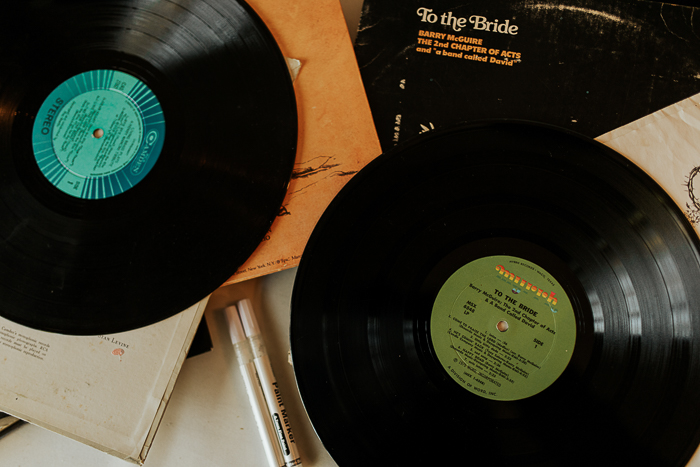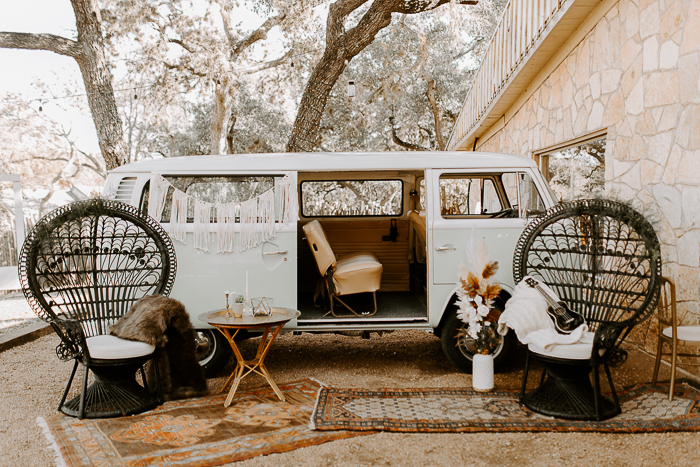 Earthy Wedding Day Vibes
Our wedding was a direct reflection of our style—bohemian wanderlusty earthiness -–inspired by travel, music, and the great outdoors. The seating chart for our guests was a world map, labeled according to the places on our bucket list. A guestbook was replaced by a stack of vinyl albums for people to sign "for the record." Our "centerpieces" were inspired by the elements: fire (in the form of candlesticks), scavenged twigs, branches, and moss. It sounds like a hot mess, but it was so perfect, organic, and so us.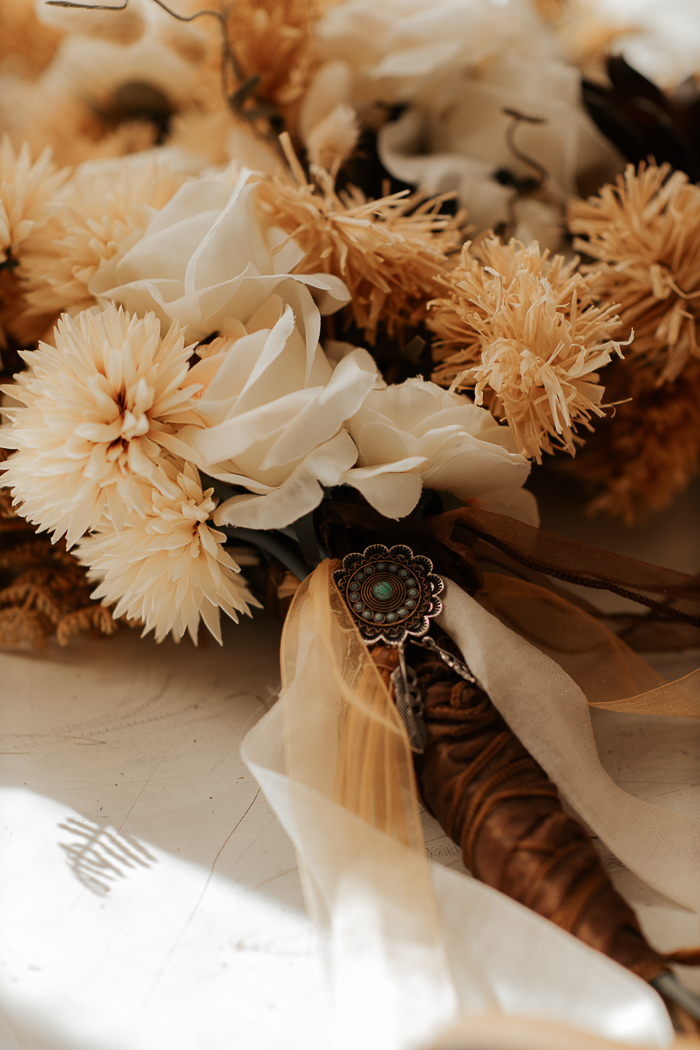 Shop similar bolo-ties: Turquoise Flowers Bola ($22.86); Zuni Vintage Turquoise Bolo Tie ($75); The Desert Rose Handmade Bolo Tie ($40)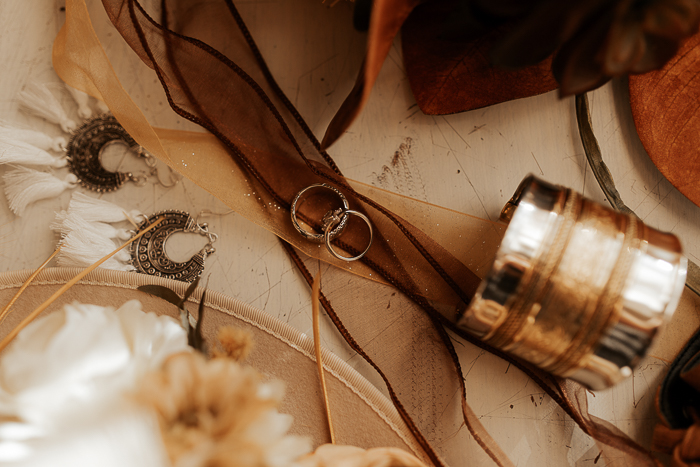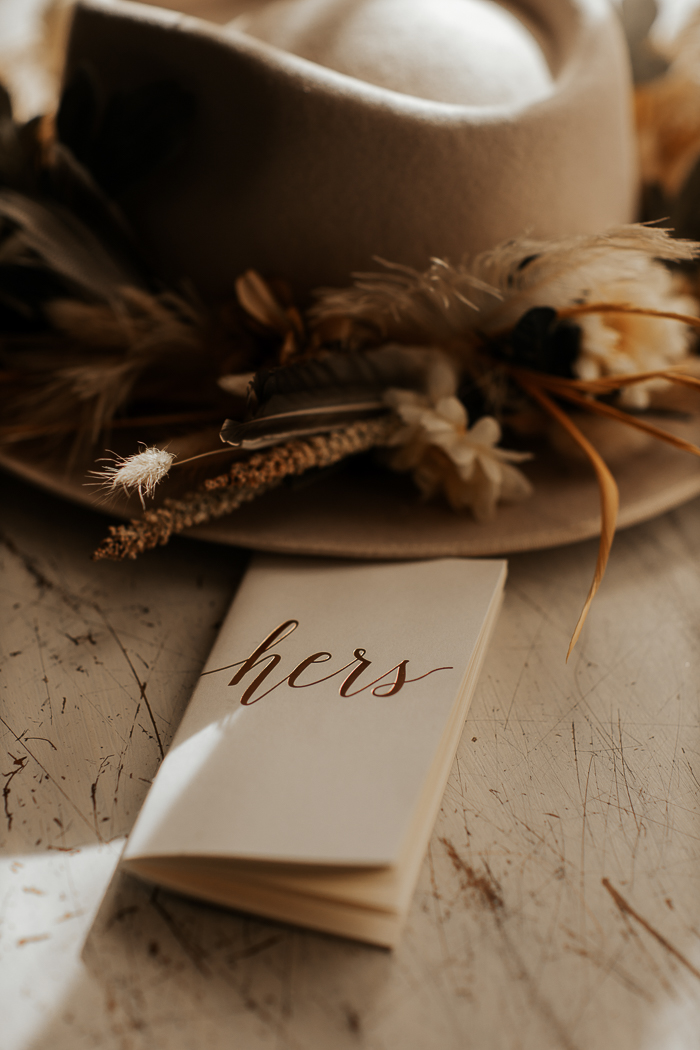 The Rue de Seine Gown
Stevie Nicks is and has been my style icon for a long time. I wanted to wear something ethereal that made me feel like a woodsy forest queen or a witchy earth goddess, and the Sia gown from Rue de Seine was my match made in witchy heaven.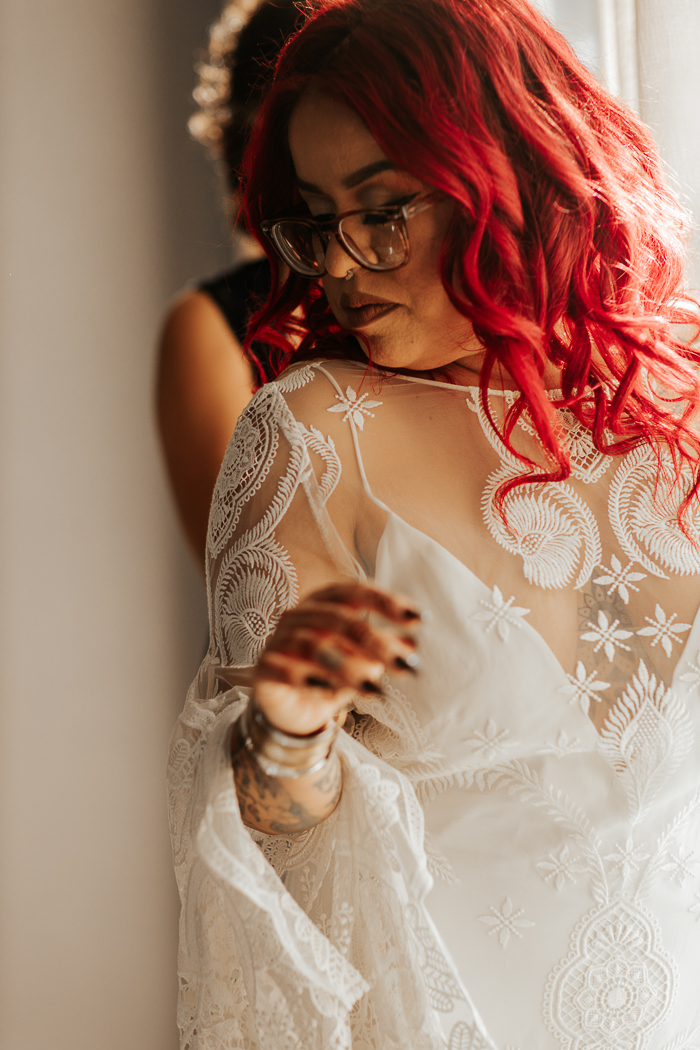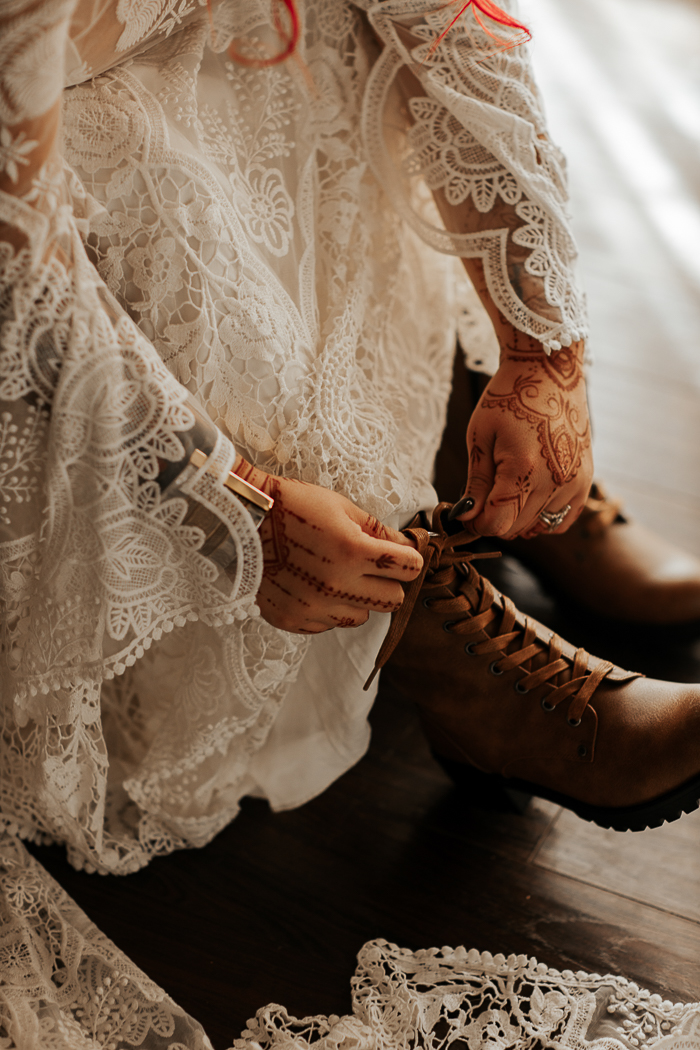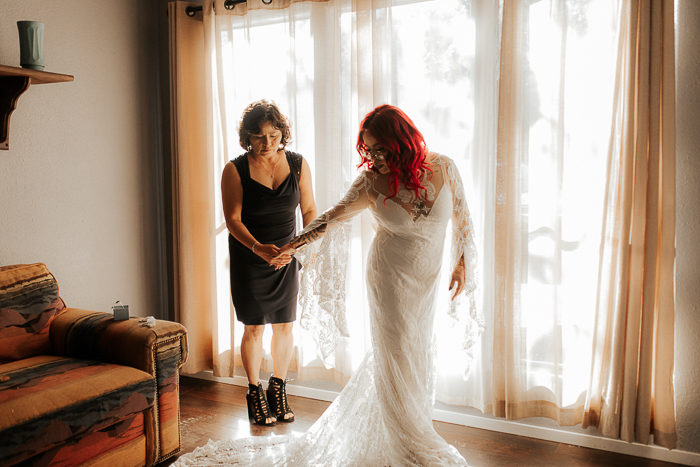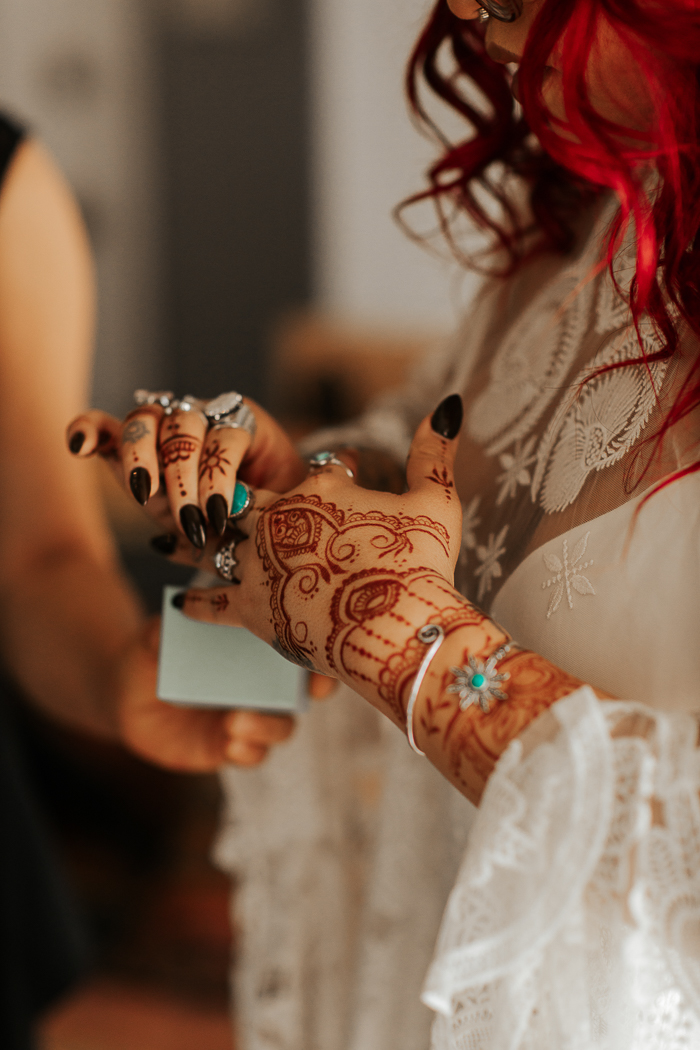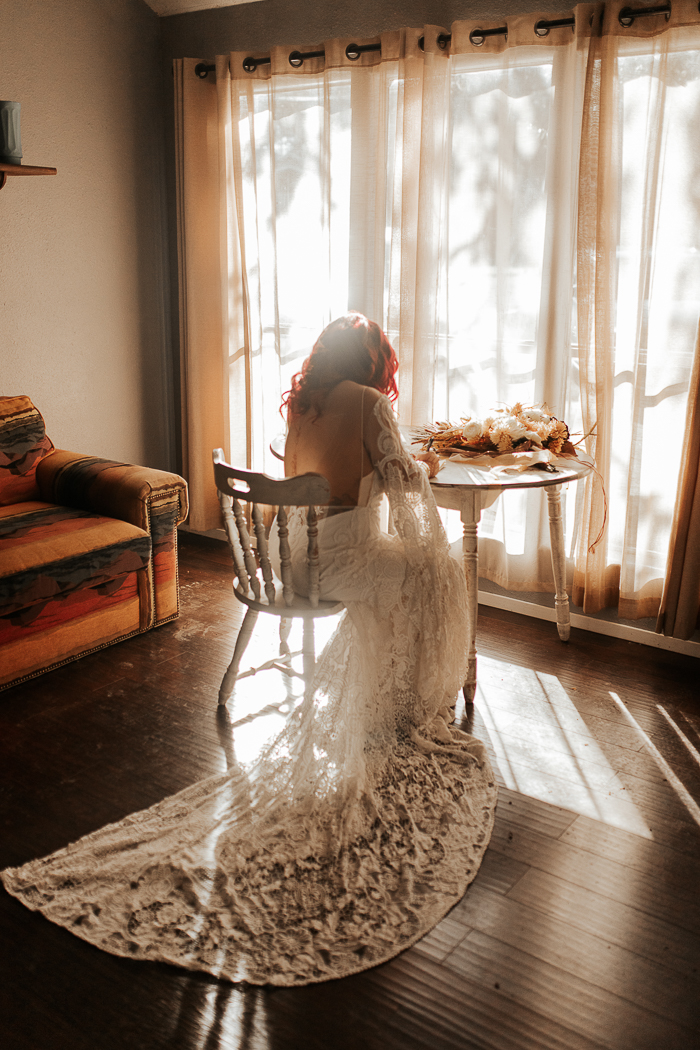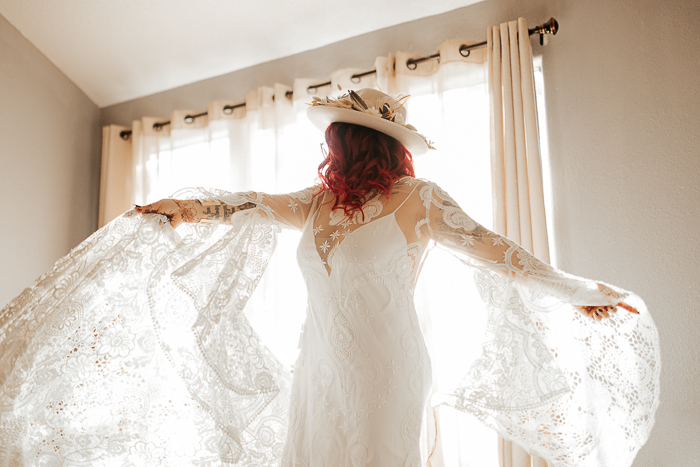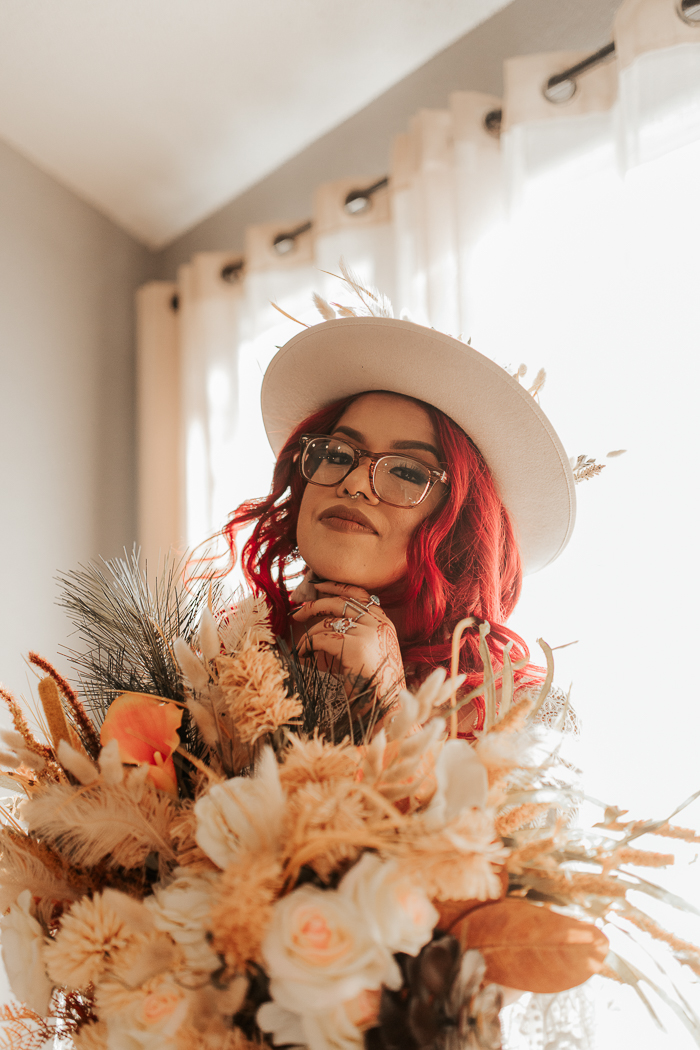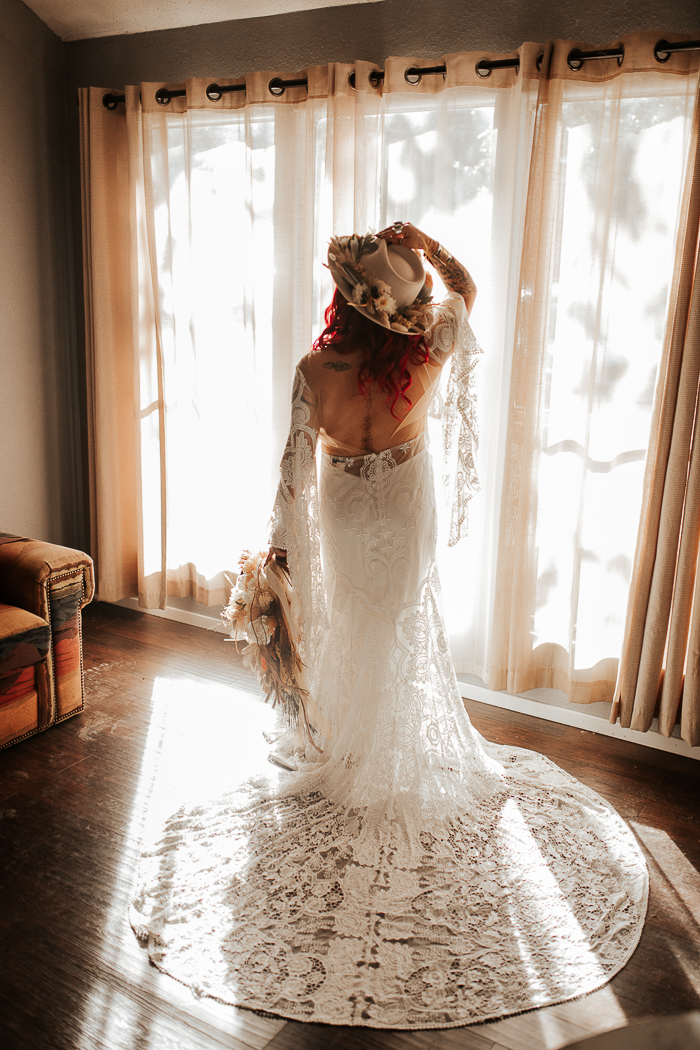 Shop similar hats: Gigi Pip Ivory Monroe Rancher ($112); UO Flat Brim Felt Fedora ($44); Lack of Colour Rancher Felt Hat ($130)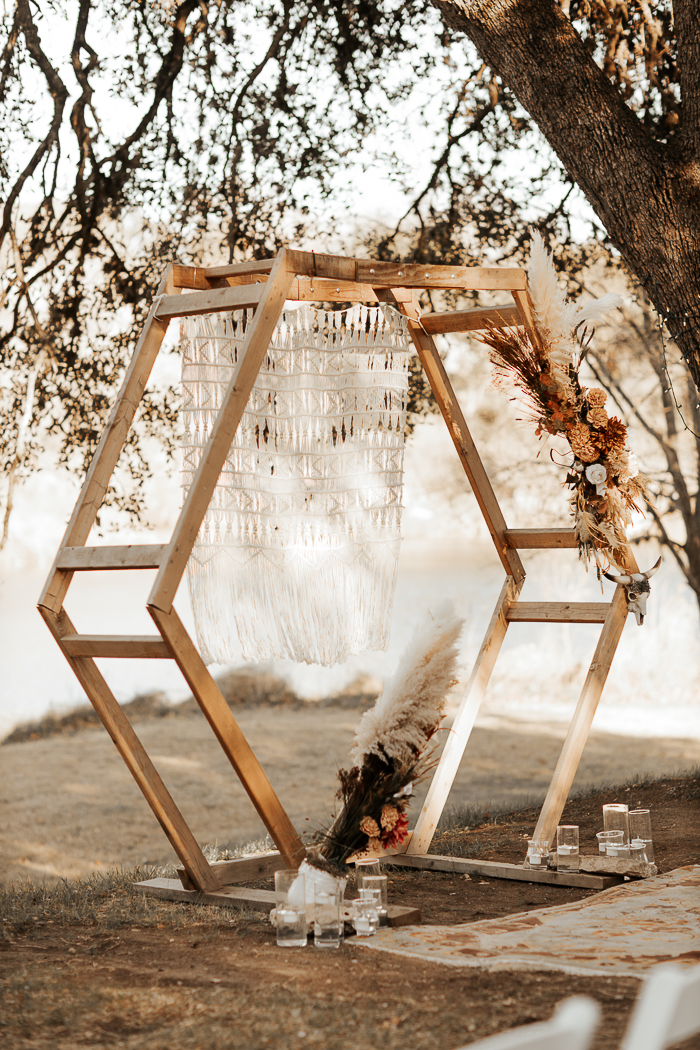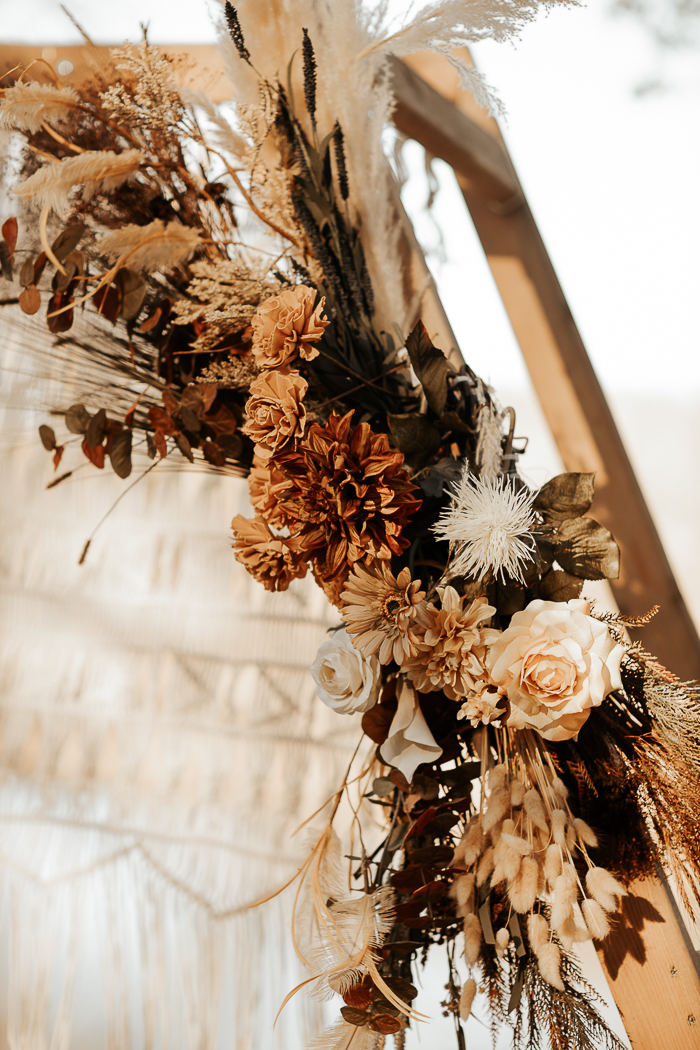 Personalizing the Ceremony
We put our own twist on absolutely everything we could and shared so many laughs. I dropped a few F-bombs in my vows. DeVante spoke passionately from the heart and improvised his vows on the spot. I lovingly spoke of his butt hairs and smelly boots, and he made sure to mention my road rage. We had our 90-year-old grandma as one of our flower girls, and our dog, Jax, stood in as a groomsman. The best part about the ceremony was taking shots of tequila with our wedding party and our officiant (who we met at a karaoke bar in Austin). It was amazing. It was us.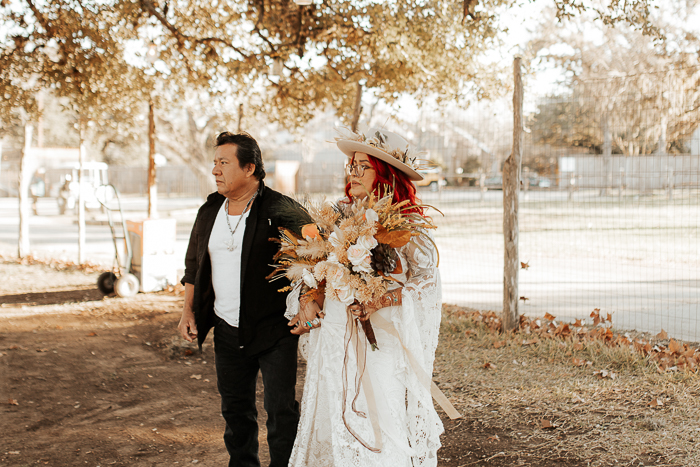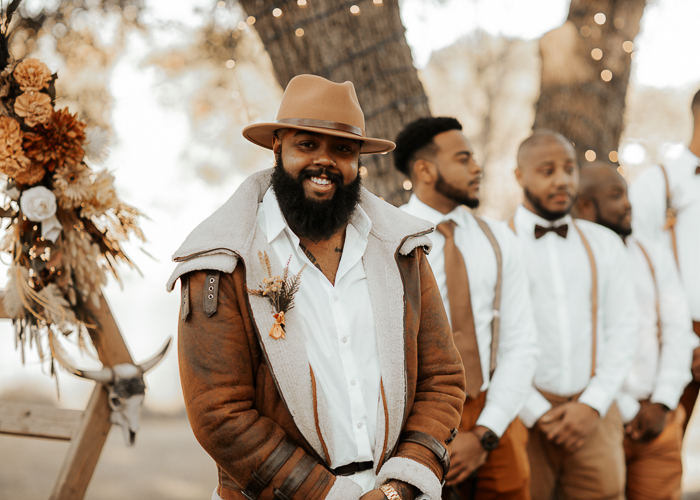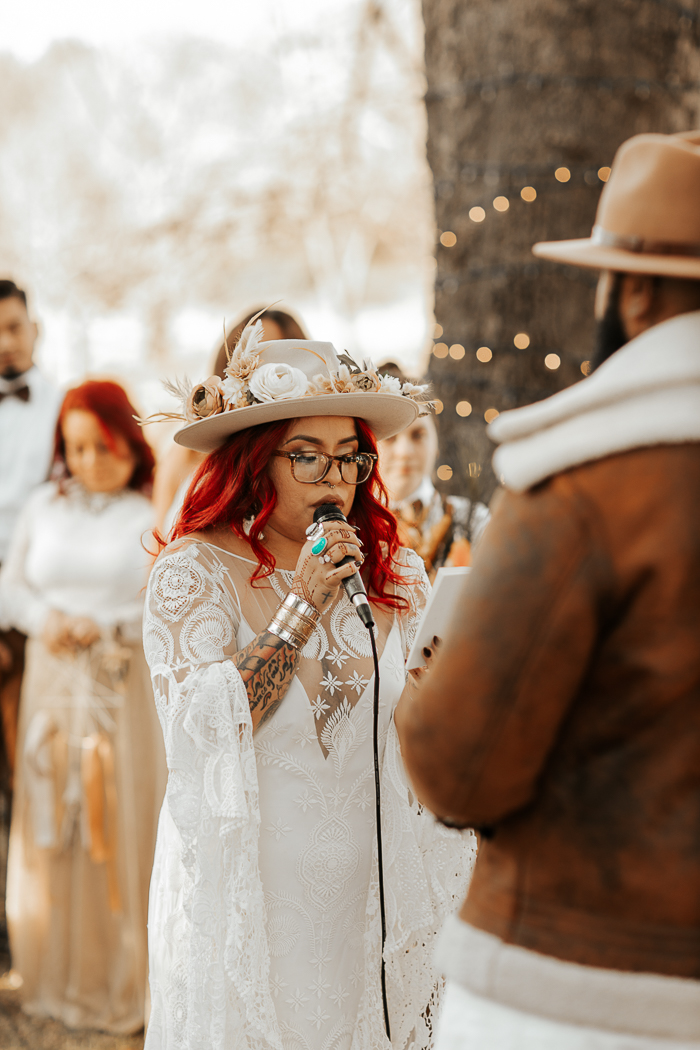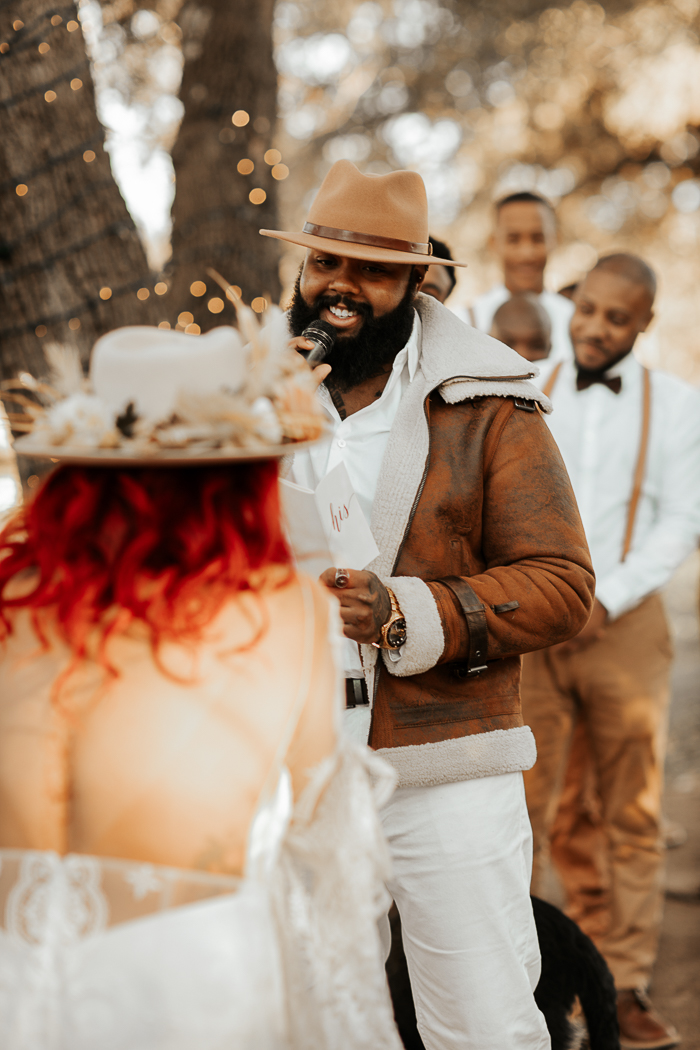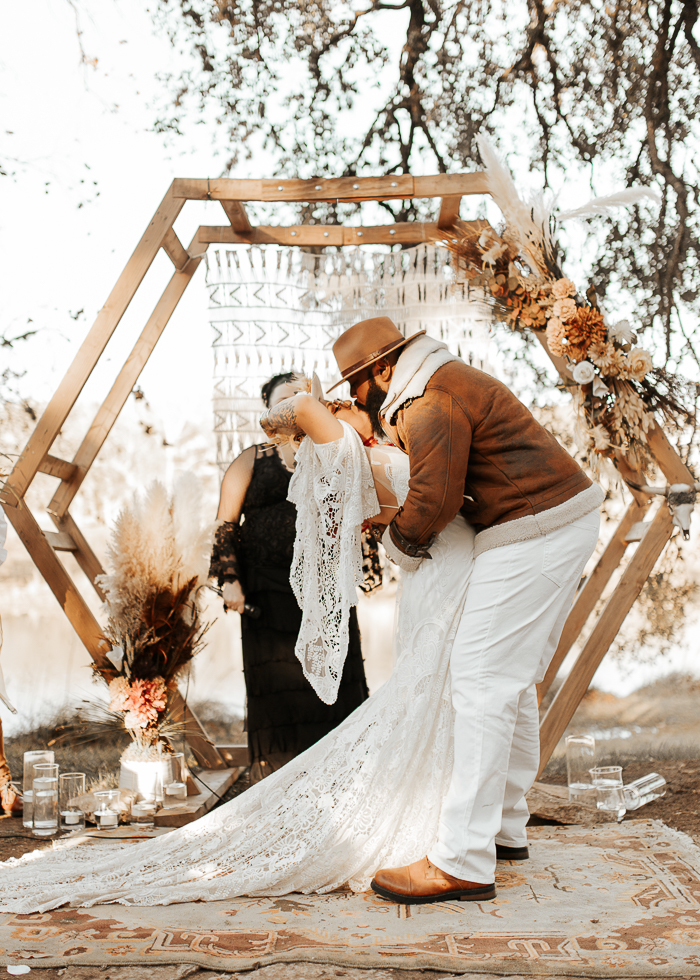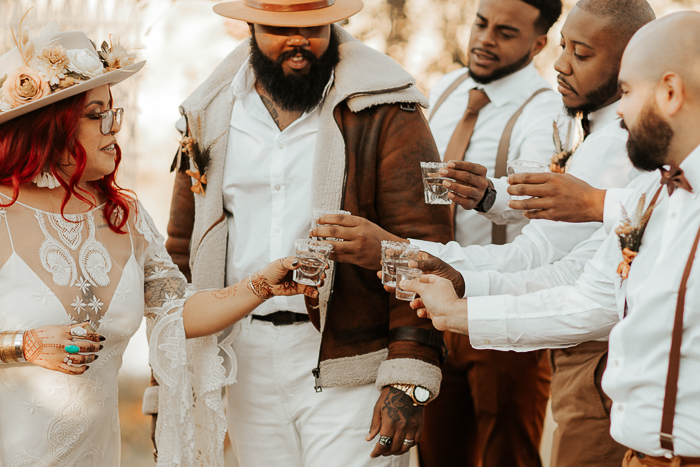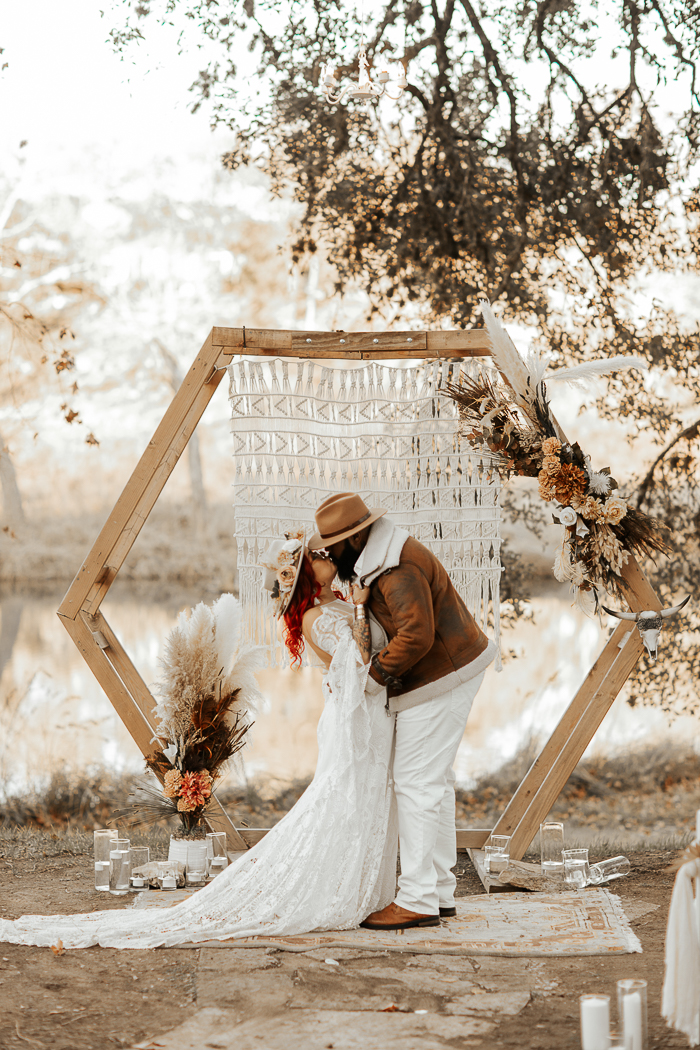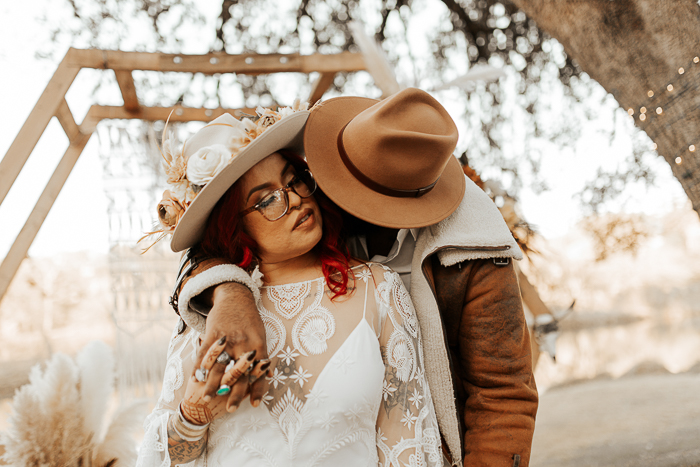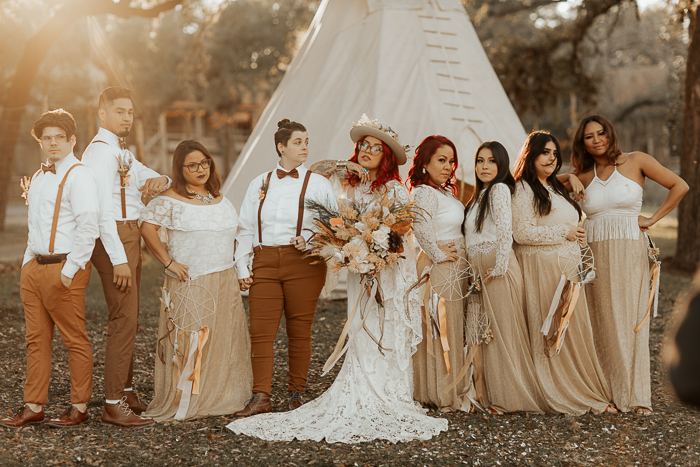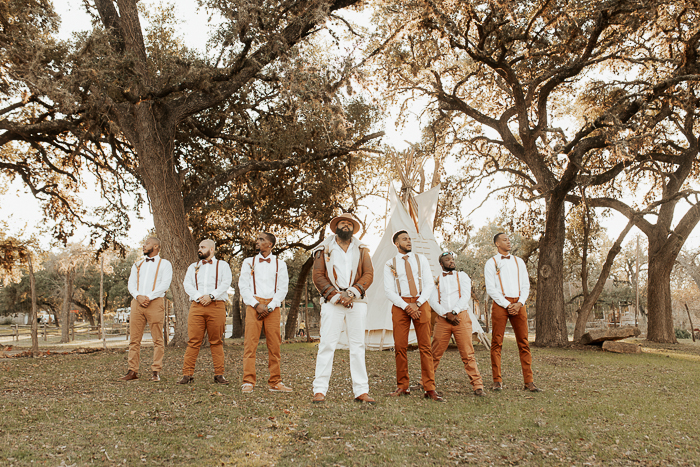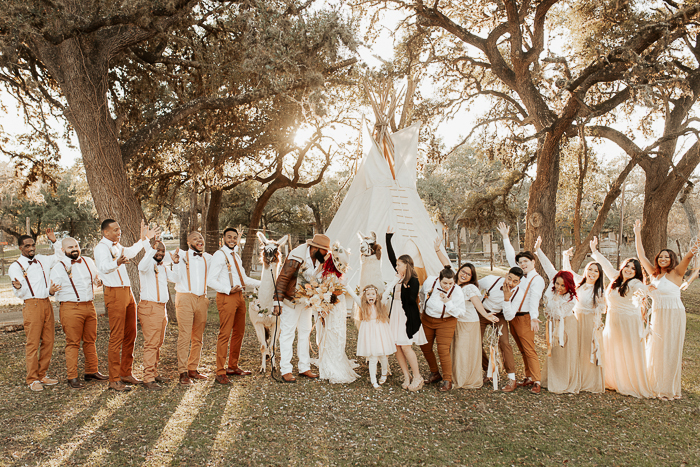 Why Cypress Falls Event Center
We always knew we wanted to marry in the Texas Hill Country. We came across Cypress Falls on The Knot and scheduled a tour immediately–we didn't bother booking any tours anywhere else. It was everything we wanted. And sure enough, we knew we found the spot as soon as we pulled up. After we drank a beer with the owner, we basically begged her to take our money and locked everything down with no regrets. Best. Place. Ever.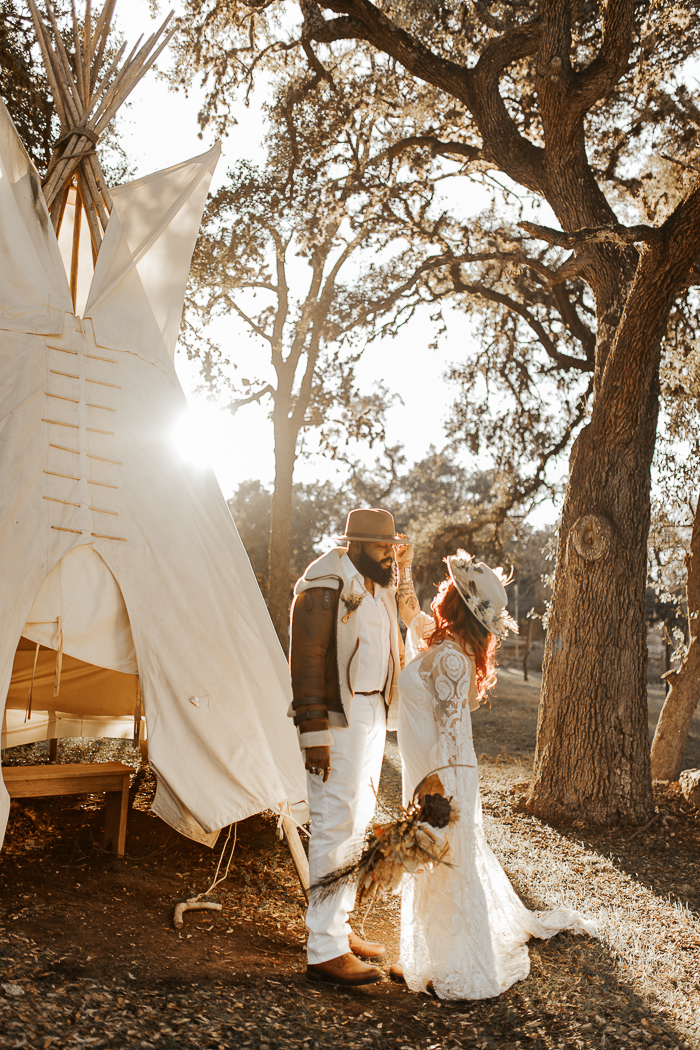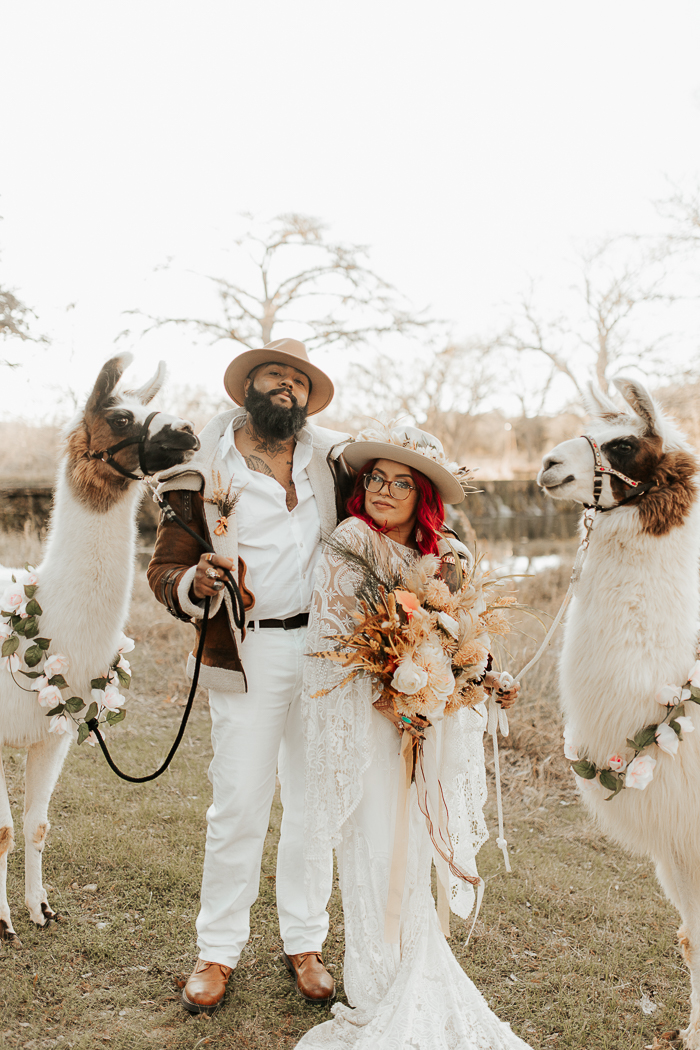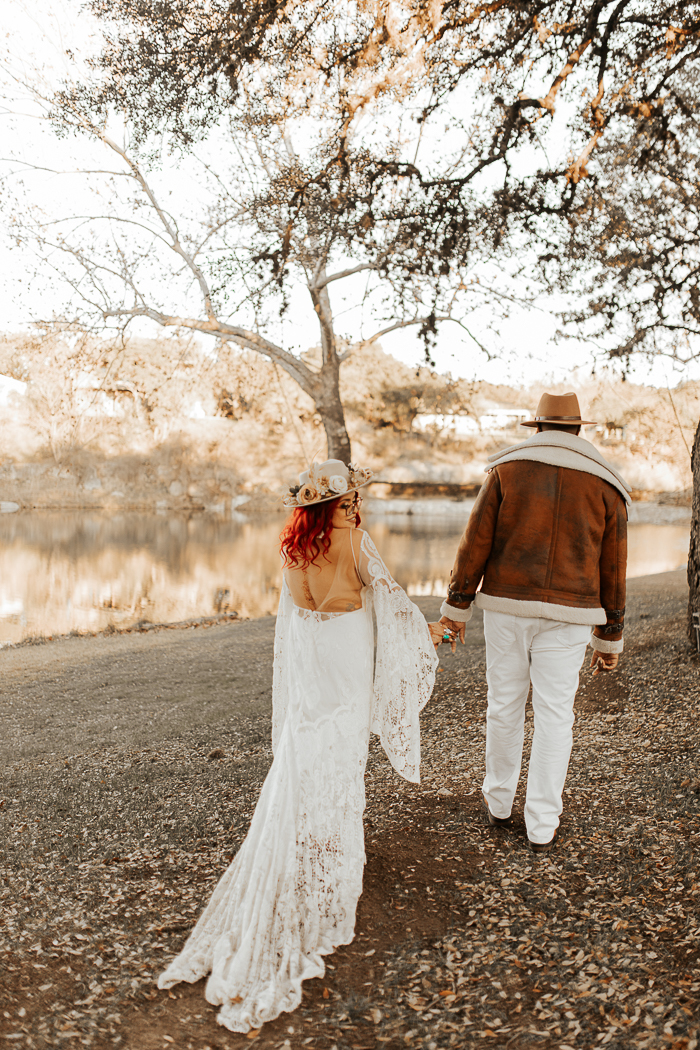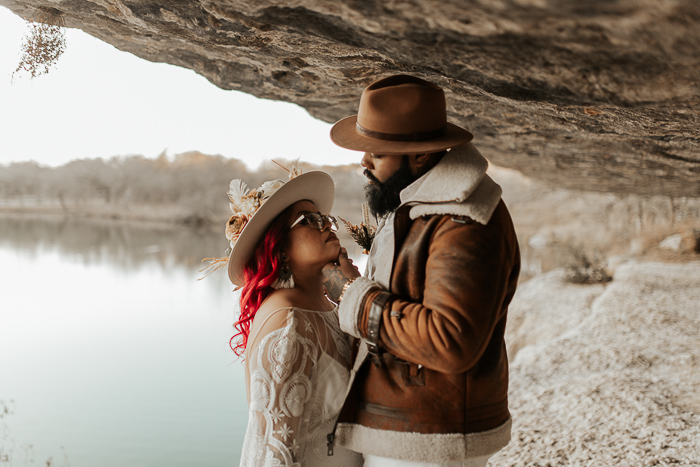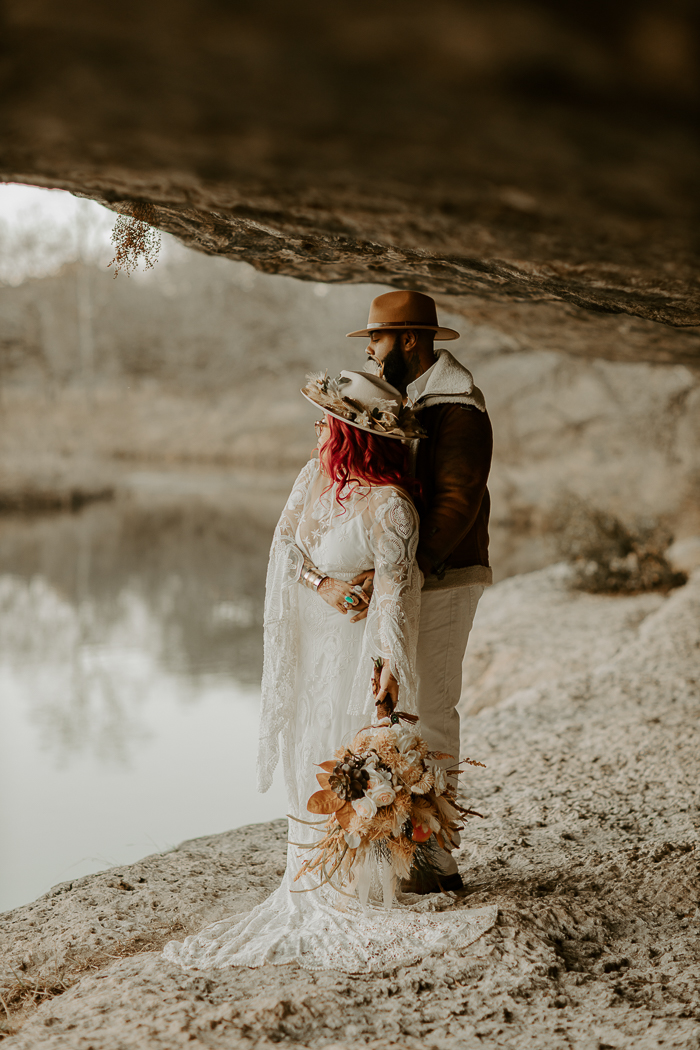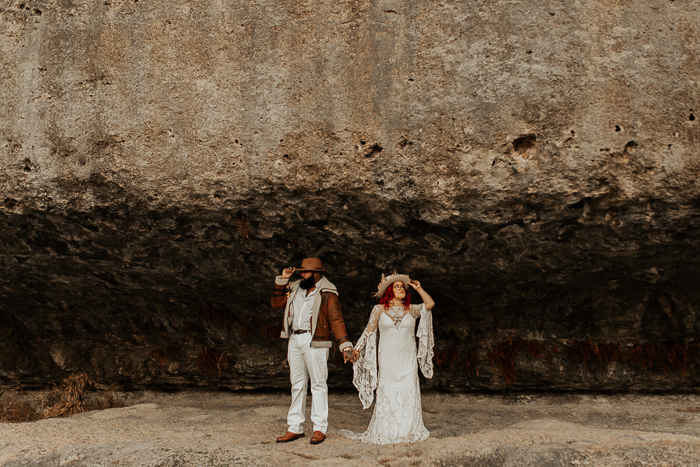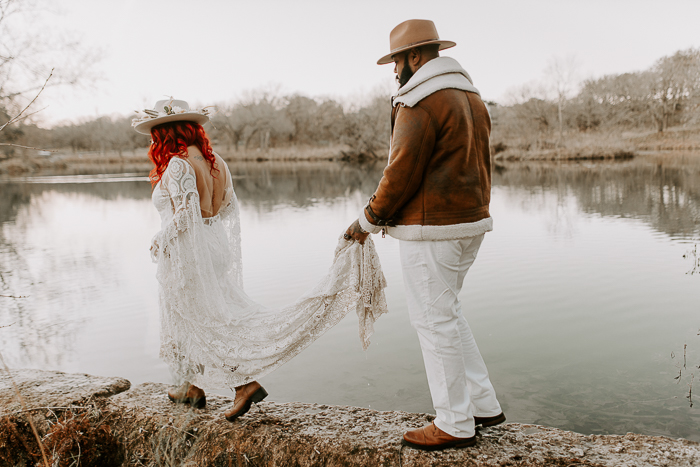 Including Their Cultures
The two most important things for us to include were our families and our cultures. Nearly every single vendor was a Black or Brown owned business and we had a beautiful blend of R&B, reggae, and Mariachi music as the soundtrack to our big day.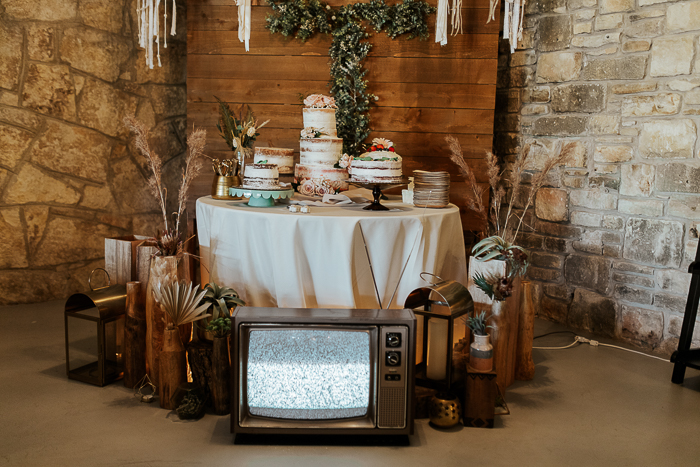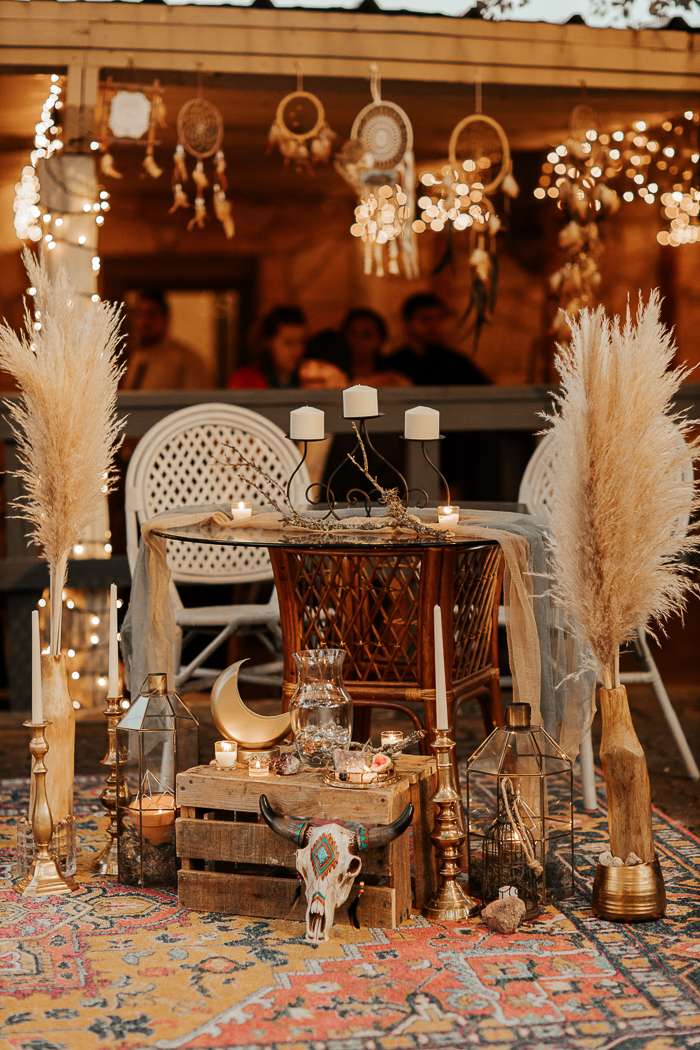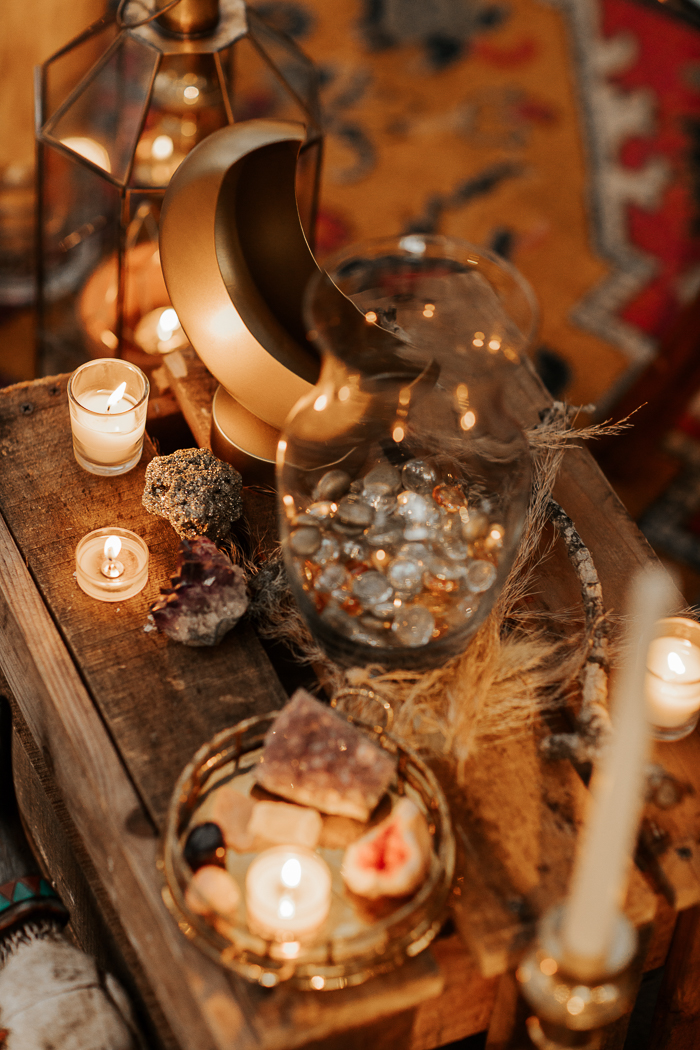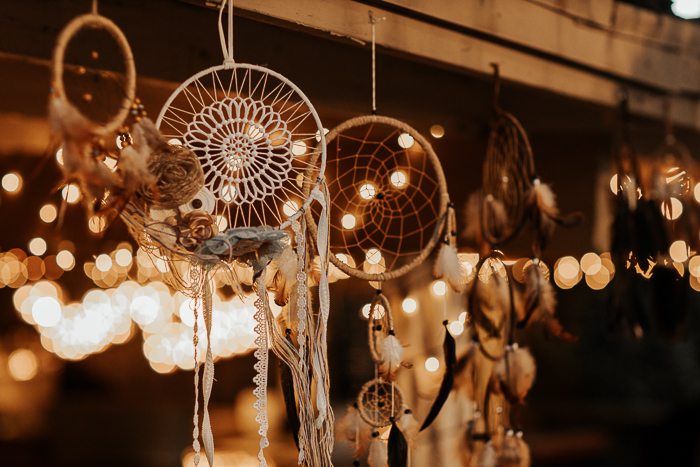 The Couple's Memorable First Dance
Our llamas escorted us in and we were surrounded by our favorite humans on the planet under twinkling lights. All of them surrounded us while we danced. We just felt the greatest sense of accomplishment because we finally made it. Who knew that a random night full of beer, smoke, and karaoke would bring our wild souls together? A love story 13.8 billion years in the making, finally coming together underneath the moon in Wimberley, TX—definitely a moment to remember.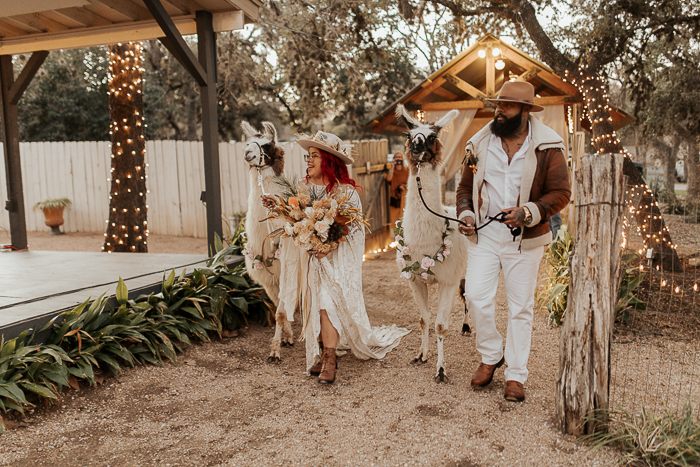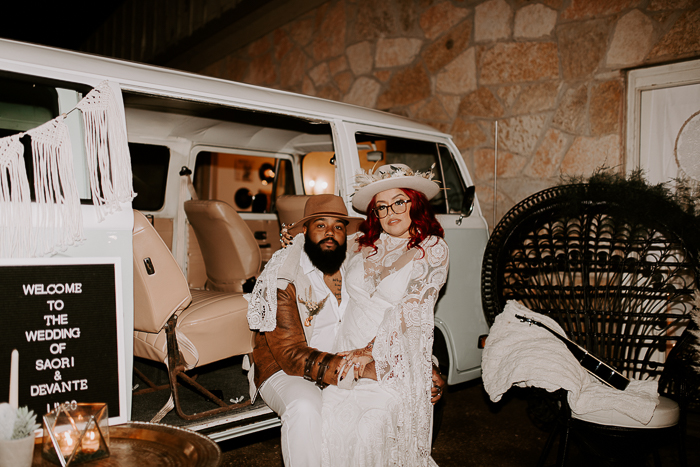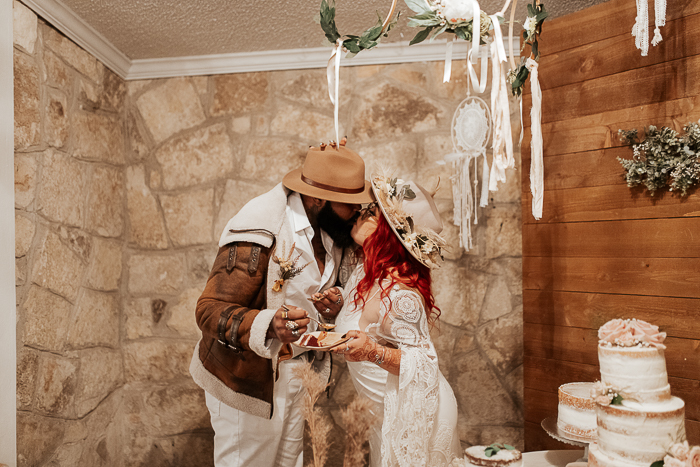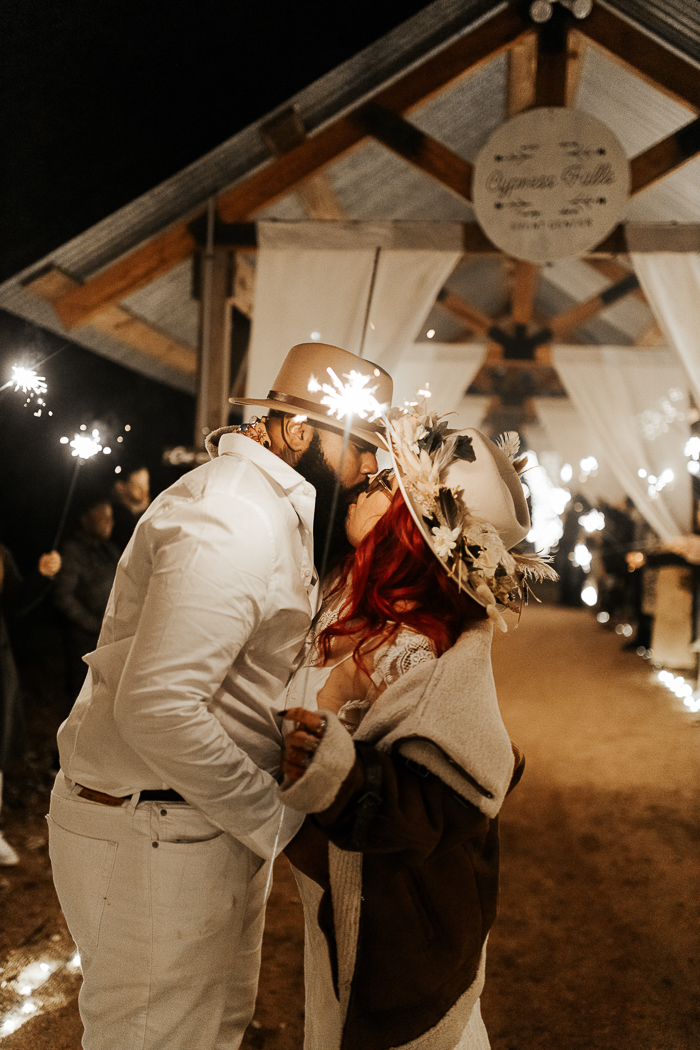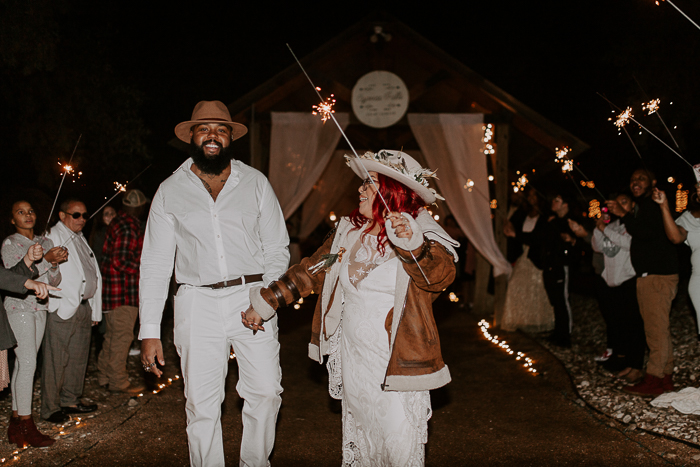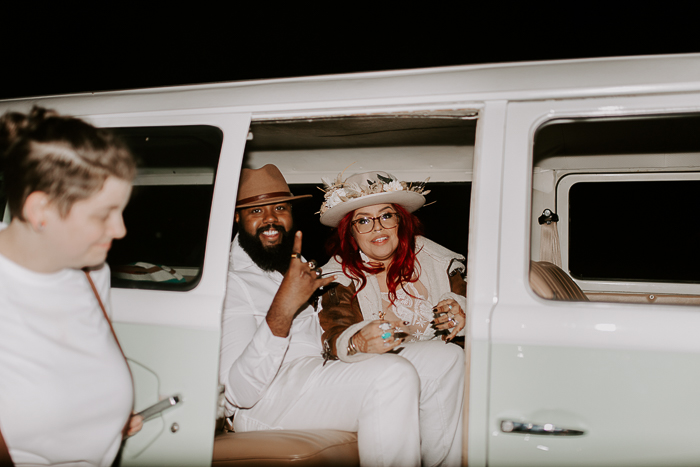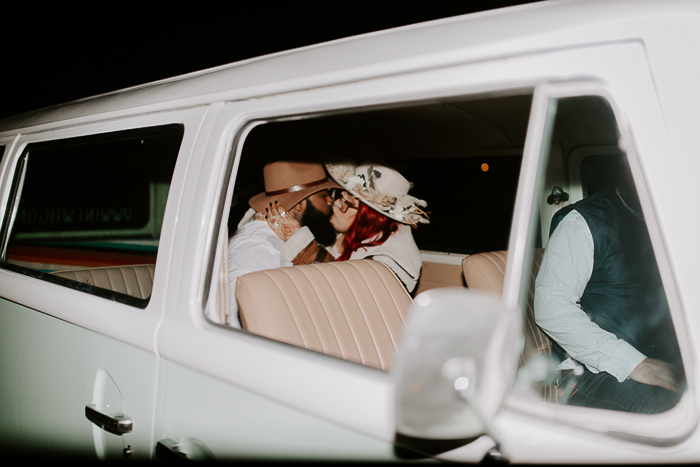 Congratulations to Saori and DeVante and their earthy boho wedding at Cypress Falls Event Center! Thank you to T & V Photography for sharing the beautiful photos with us. To see more eclectic wedding inspo, check out Mel and Lee's Earthy Eclectic Whidbey Island Wedding at Deception Pass State Park!