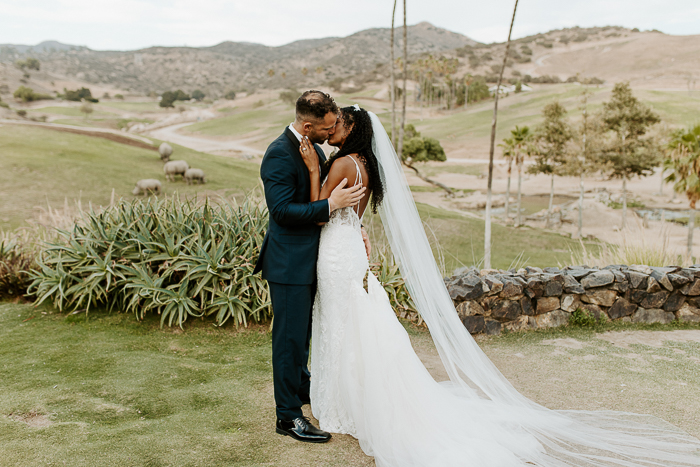 Kimberly and David's San Diego Safari Park wedding ticks all the right boxes of a magical and extraordinary celebration. Modeled after the African Serengeti and the vast expanse of the Asian plains, what's more spectacular than saying "I do" surrounded by amazing wildlife, a tropical lagoon, and lush savanna? With panoramic views of the park and San Pasqual Valley, the couple exchanged emotional vows with the most idyllic backdrop.
The reception that followed at the Kijami pavilion is reminiscent of a luxurious South African lodge with vaulted ceilings and exposed beams, a baobab tree bar, a cozy outdoor lounge, and gorgeous safari-inspired accents. Floral arrangements by Simply Put Designs that echoed the colors of the savanna, along with emerald and gold tablescape details, added the right touch of glamor. The same deep jewel tone from the groom's suit and wedding party attire beautifully tied in with the natural surroundings.
The couple truly made their wedding dreams come true by tying the knot at one of their favorite places and sharing the experience with their loved ones. Scroll down to see every unforgettable detail of this San Diego Safari Park wedding as captured by Sara Whitaker.
The Couple:
Kimberly and David
The Wedding:
San Diego Zoo Safari Park, San Diego, California, United States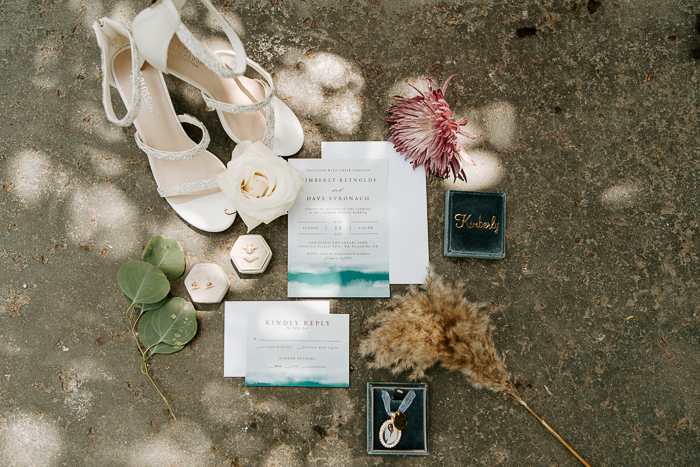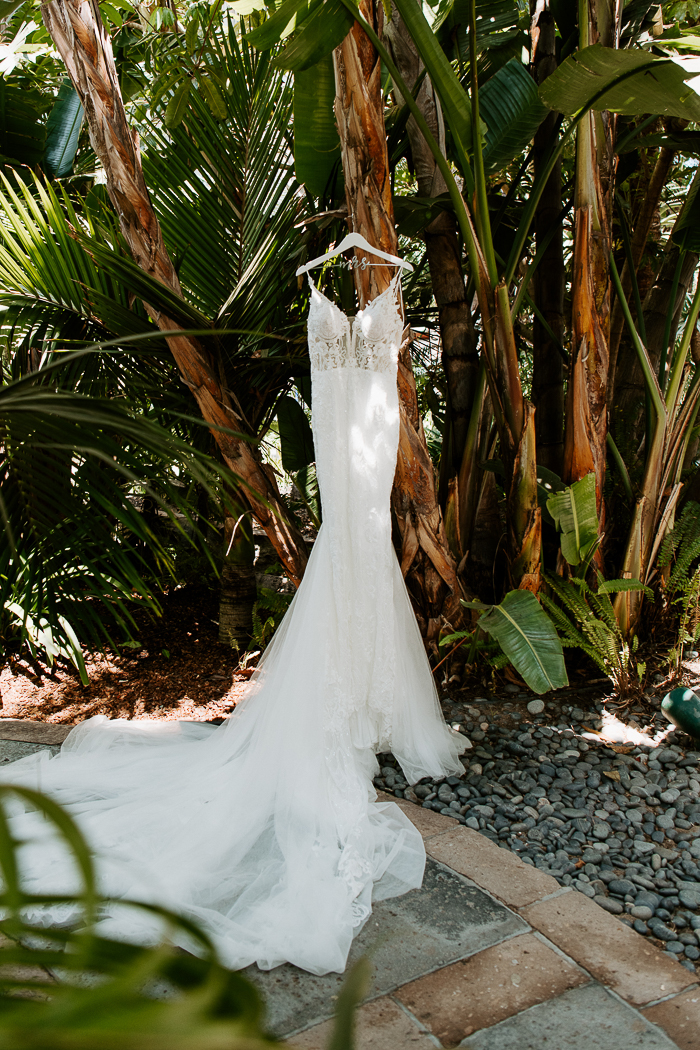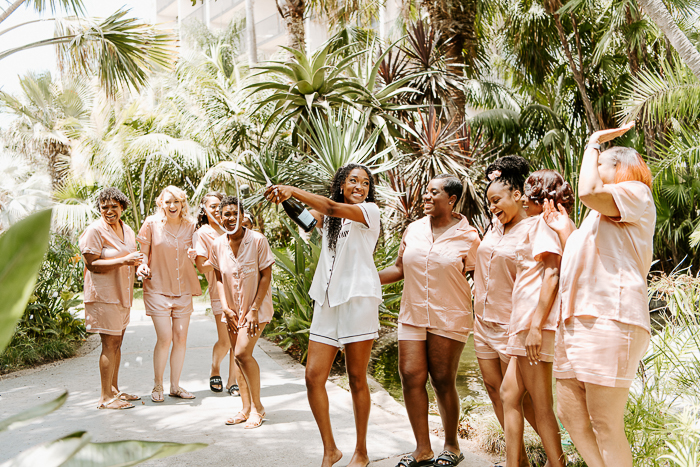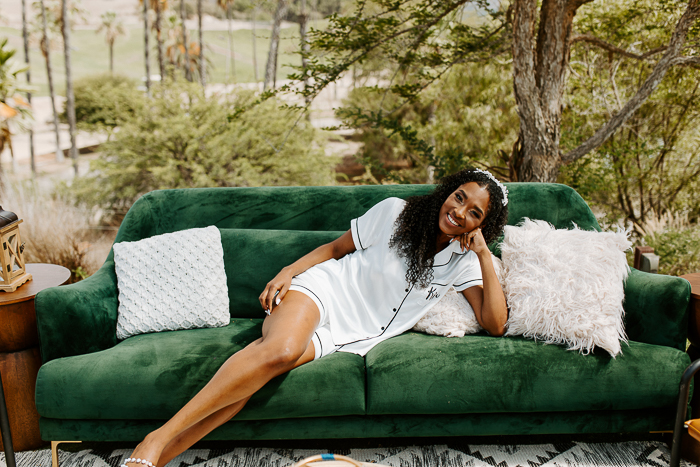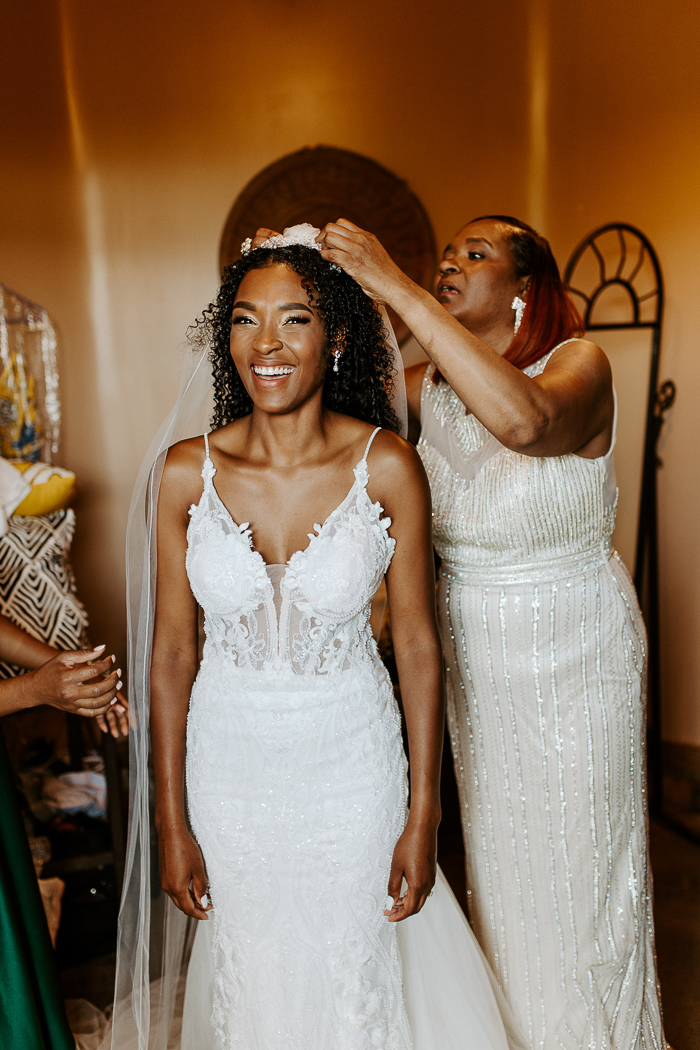 The Sweetest First Look
The most memorable part of our wedding was seeing my husband for the first time during our first look. It was great having that time just to calm both of our nerves and soak in the emotions.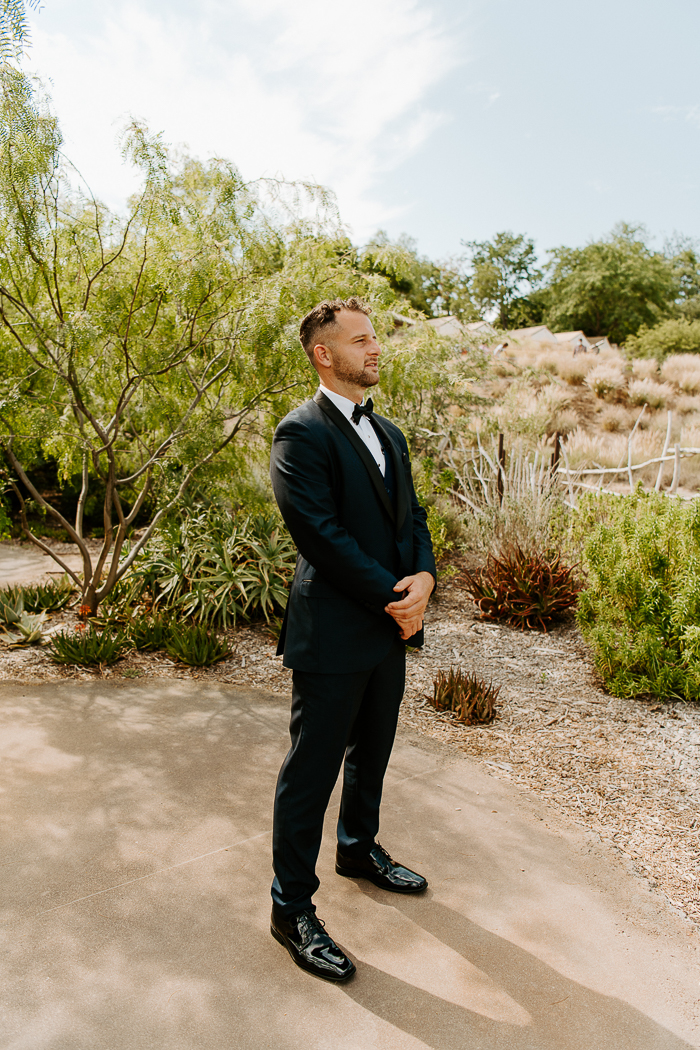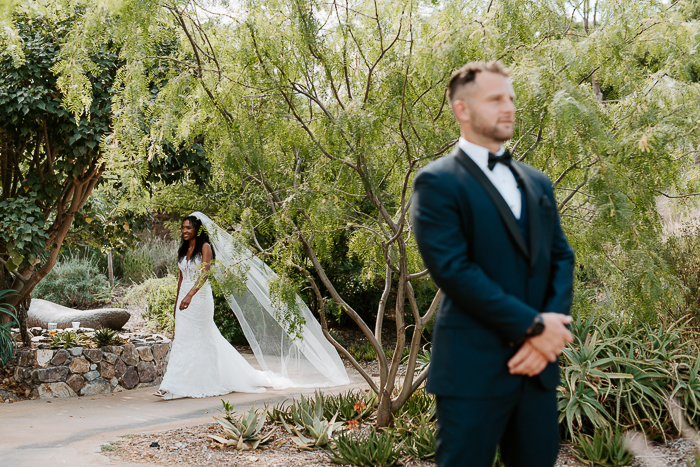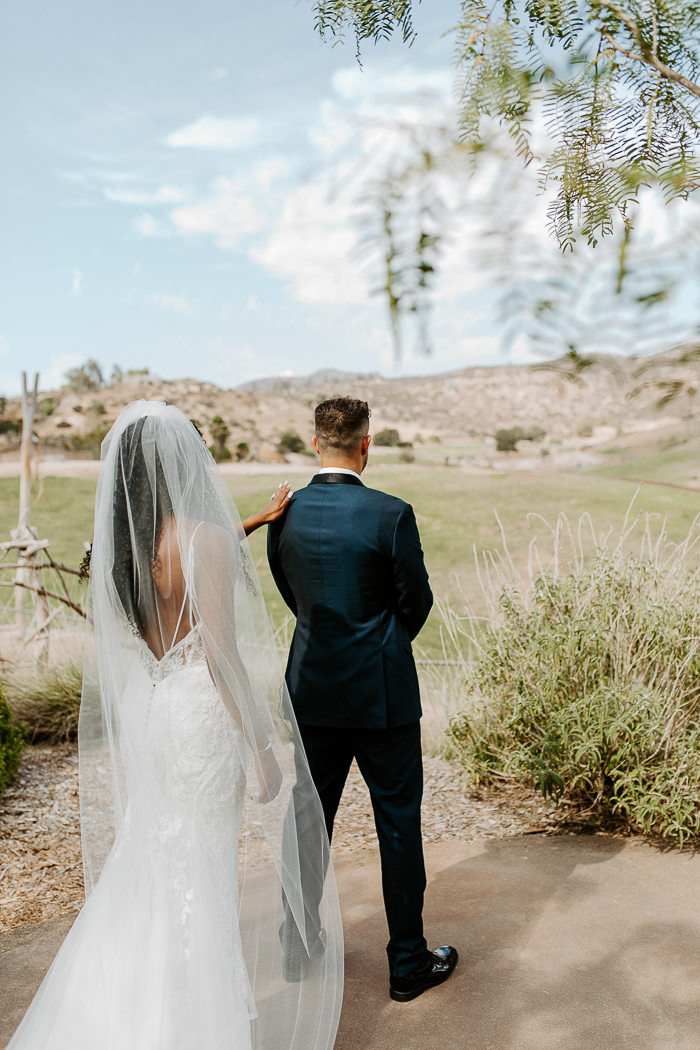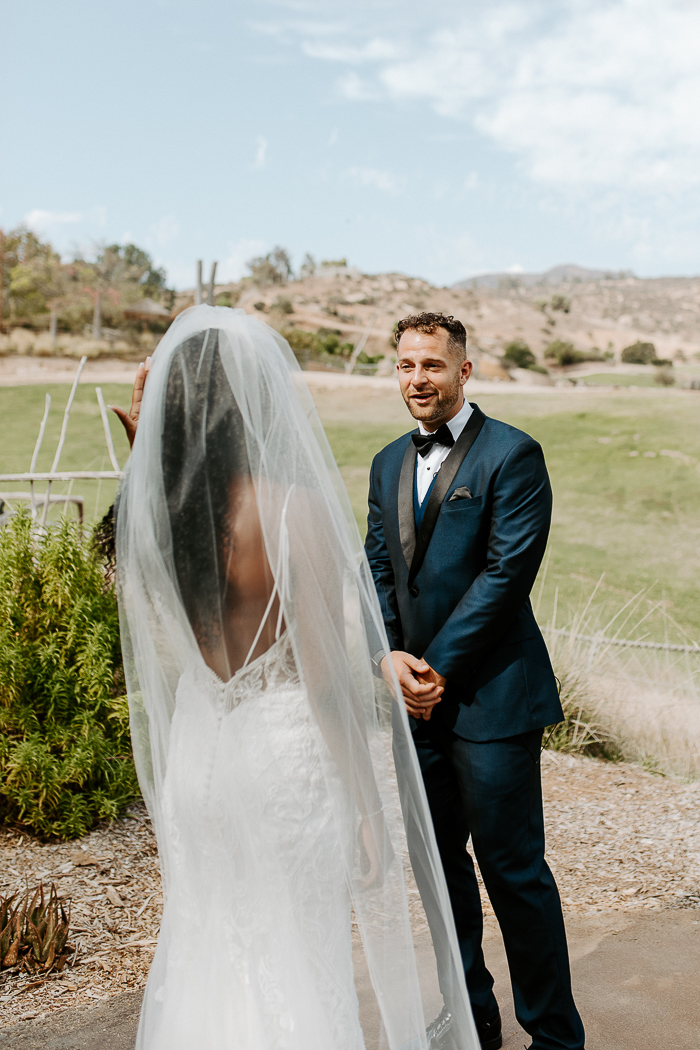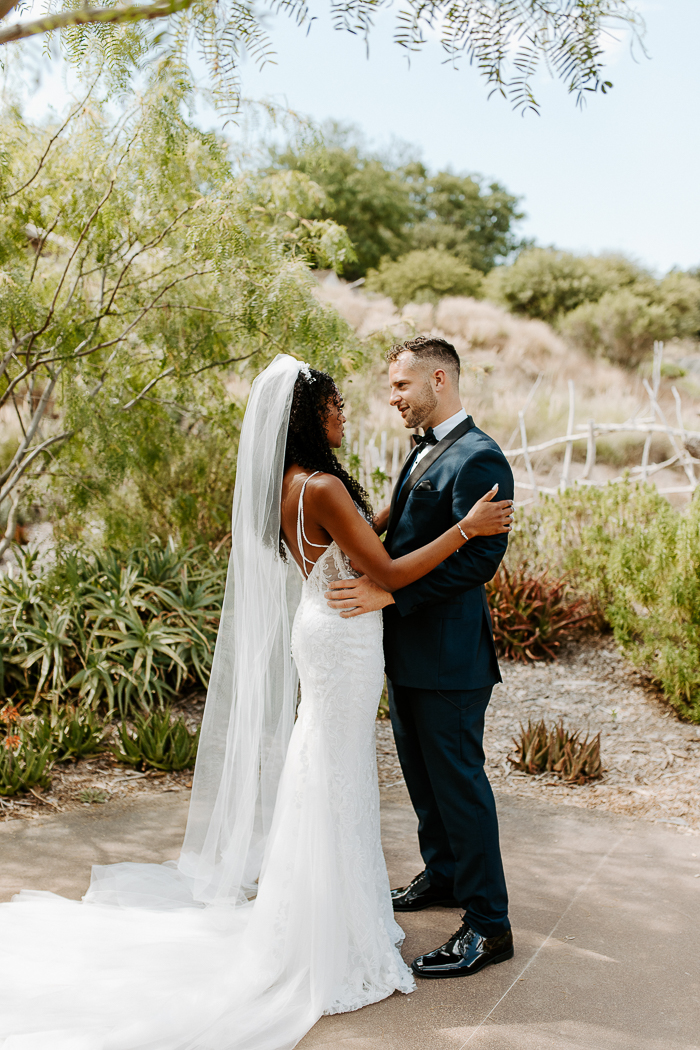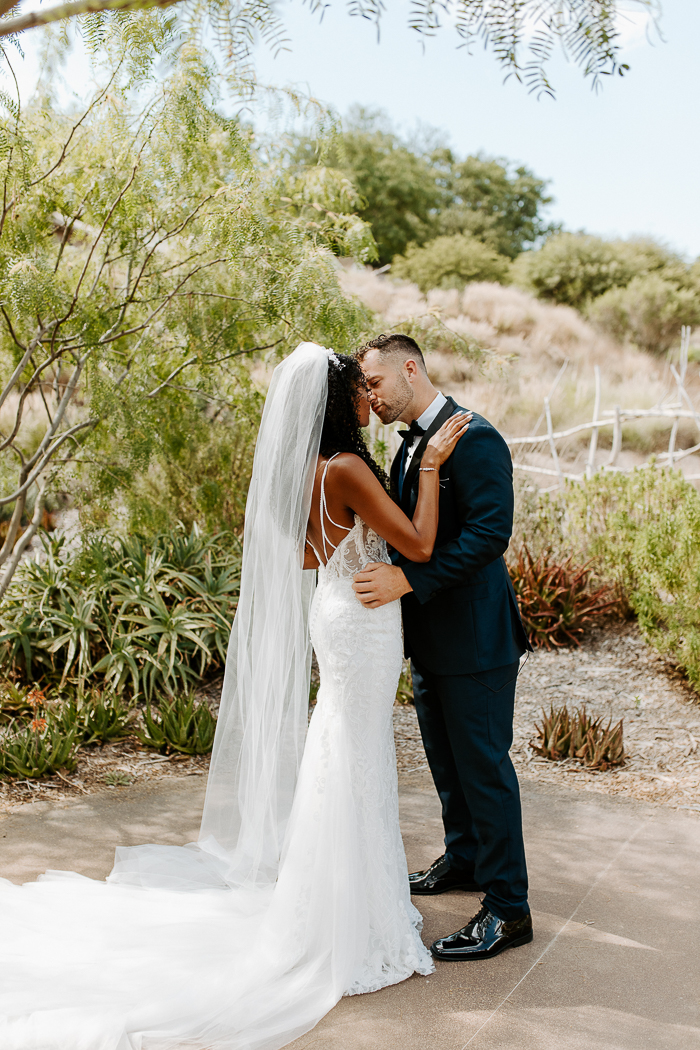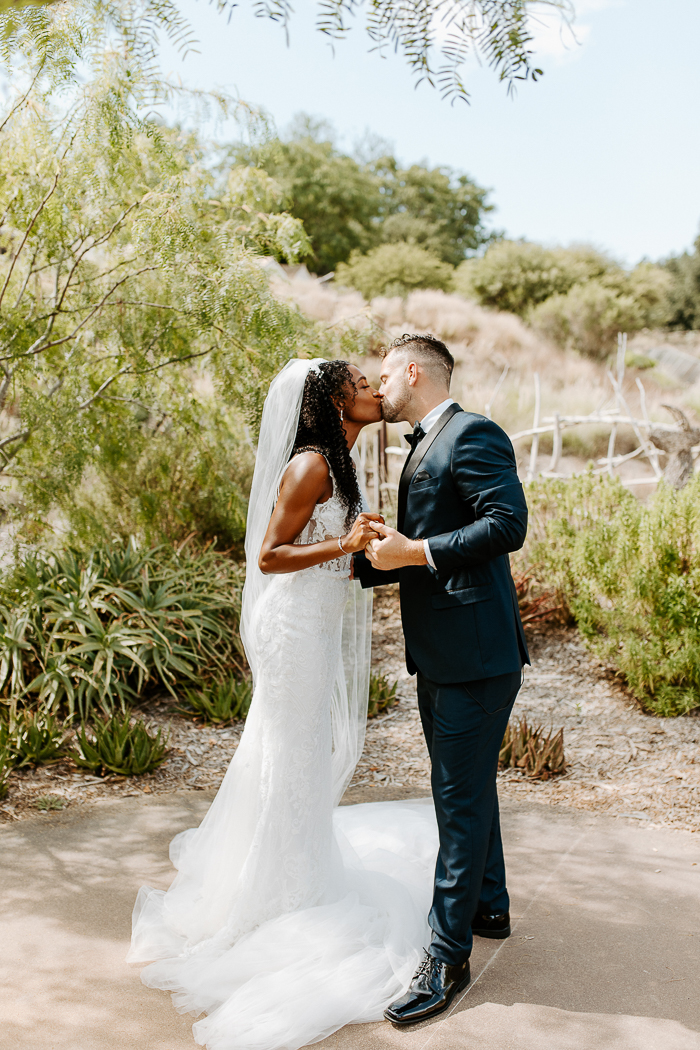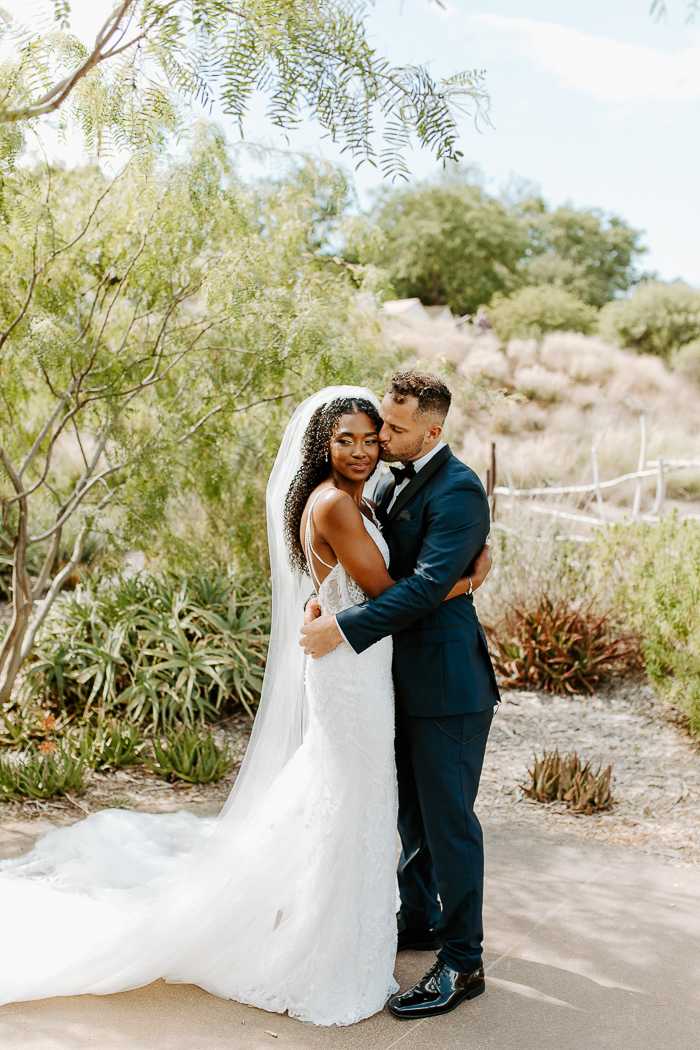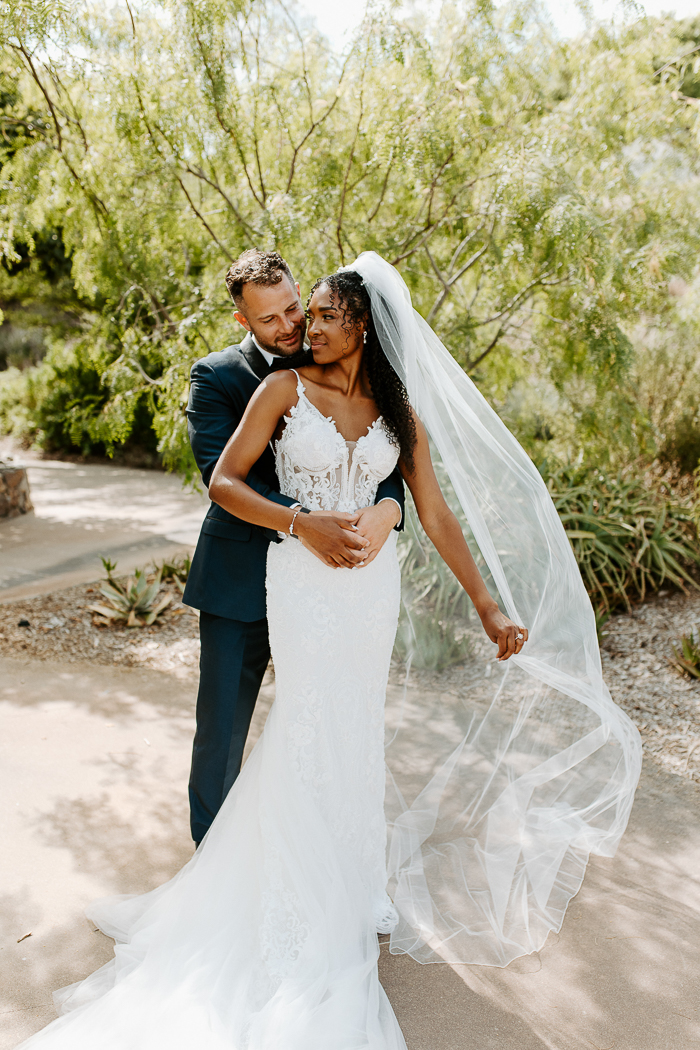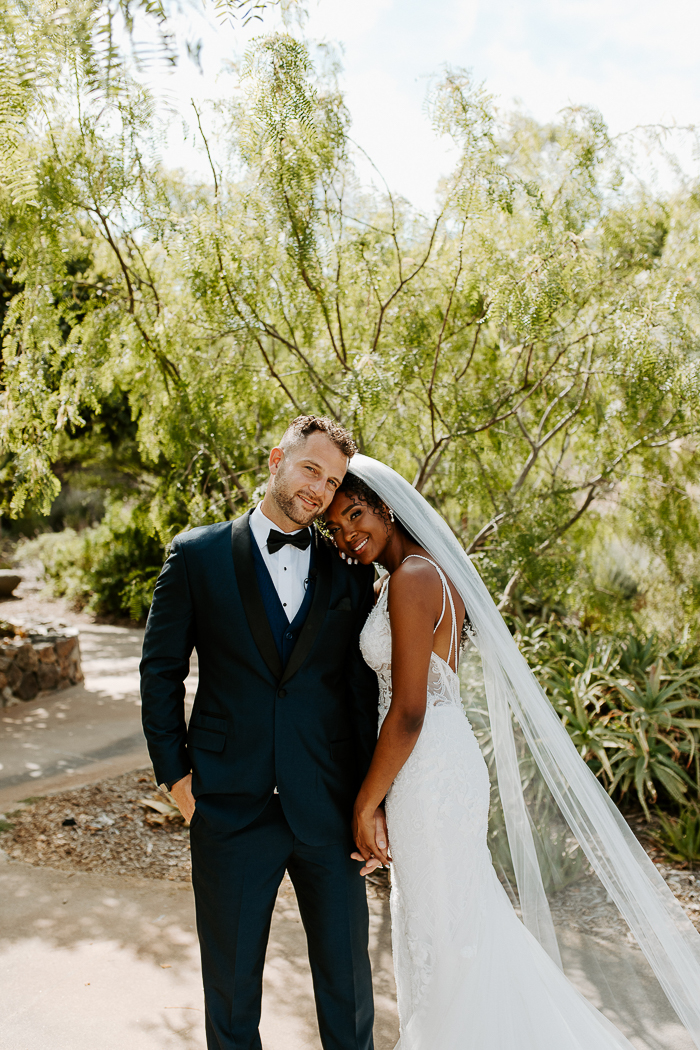 A Personalized Ceremony
I loved how personal our vows were. Choosing our officiant to be one of our close friends was great because he knows how our love has grown.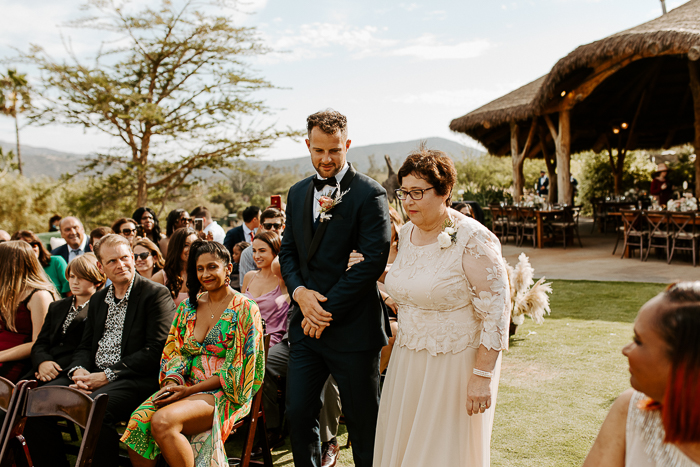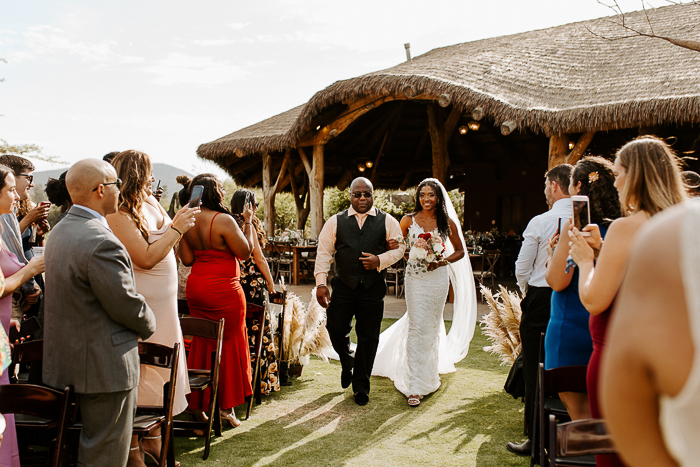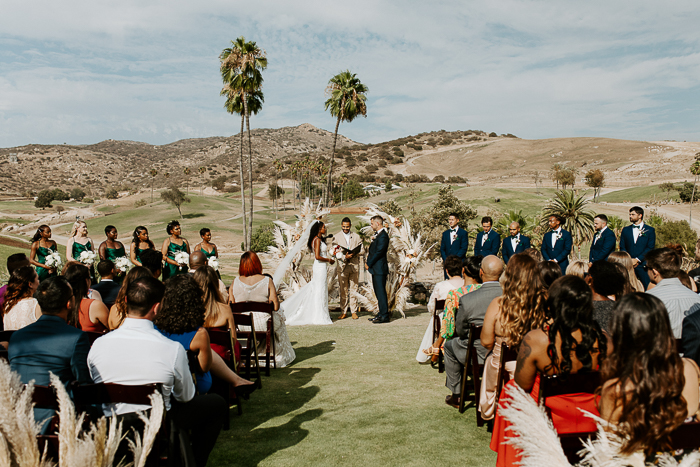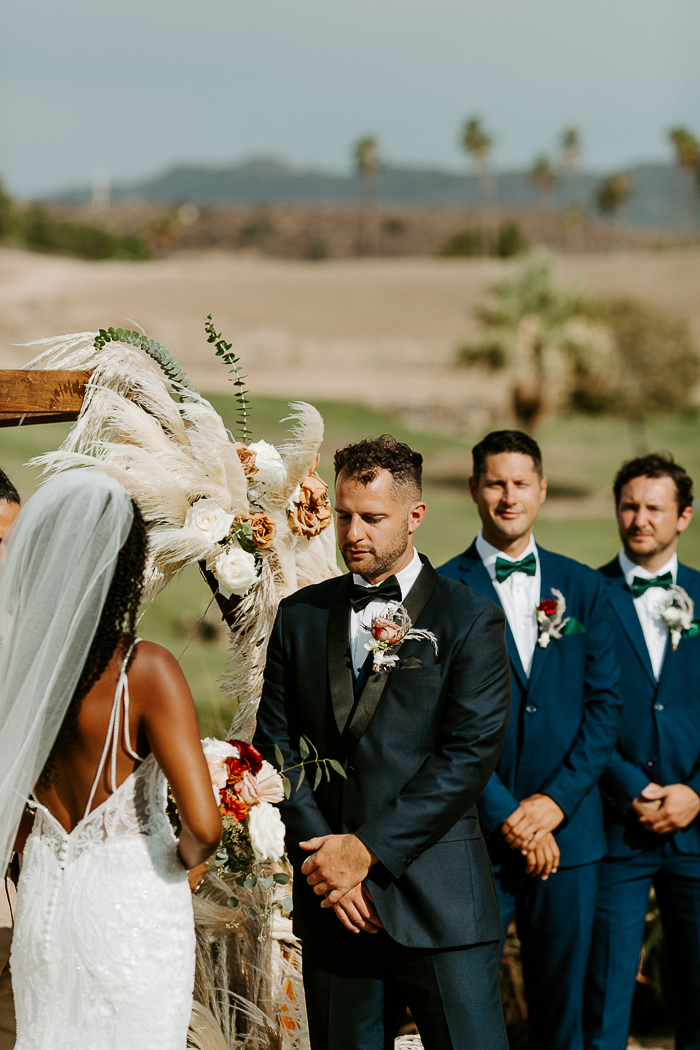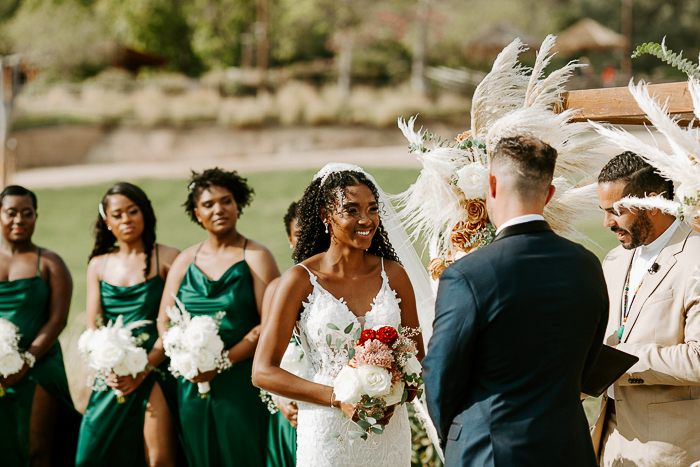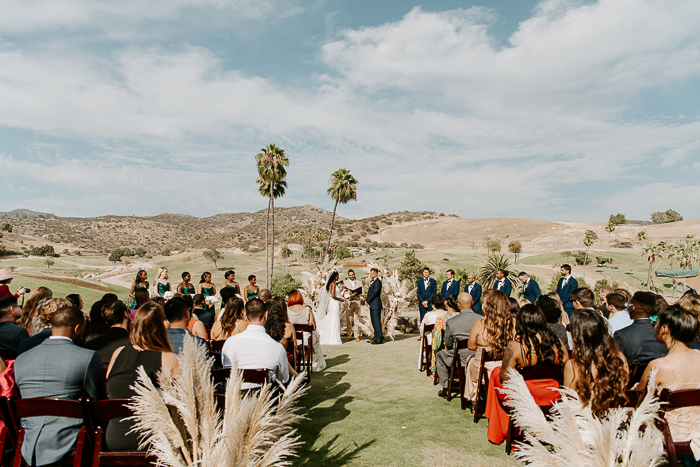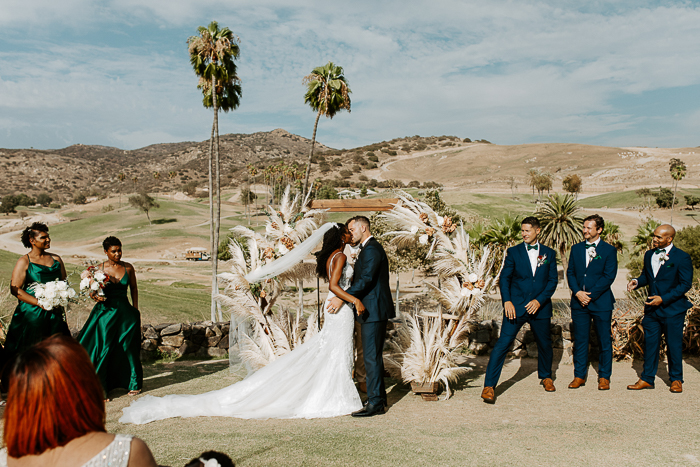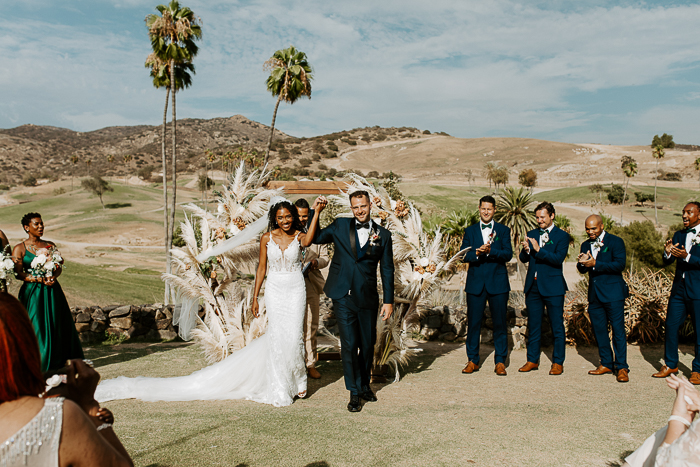 Keeping A Loved One's Memory Alive
My father passed away, and my Maid of Honor surprised me with a bridal locket with his photo to add to my bouquet. It was very nice having that.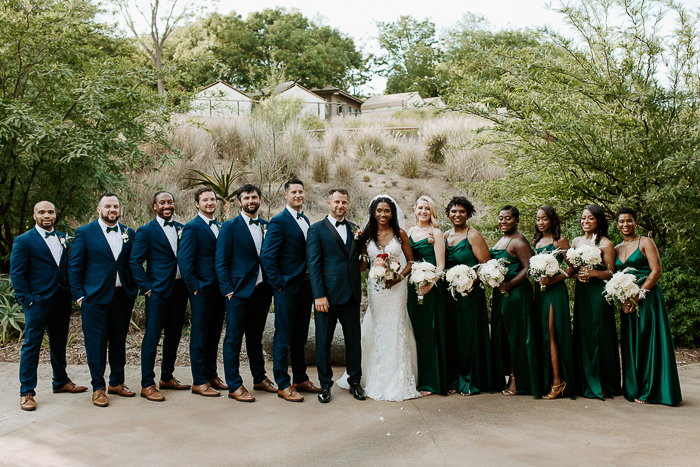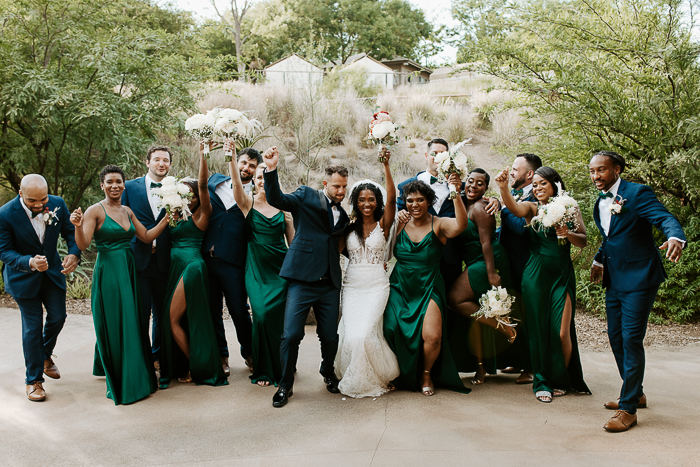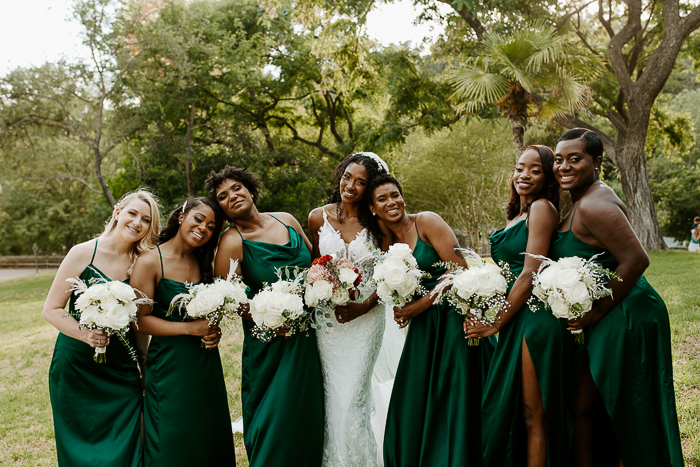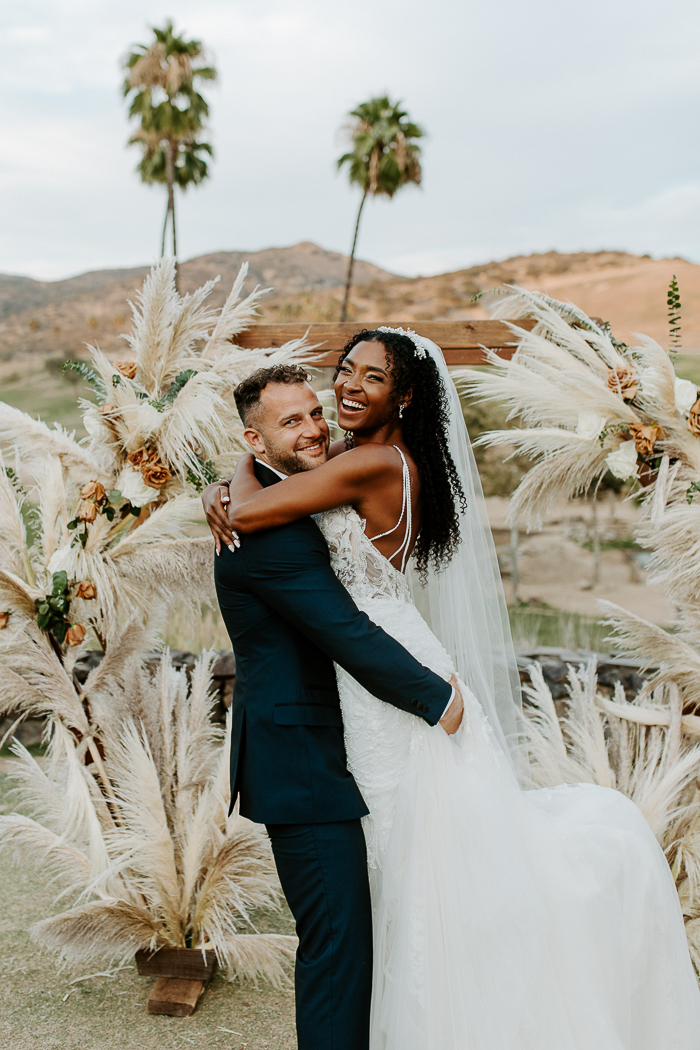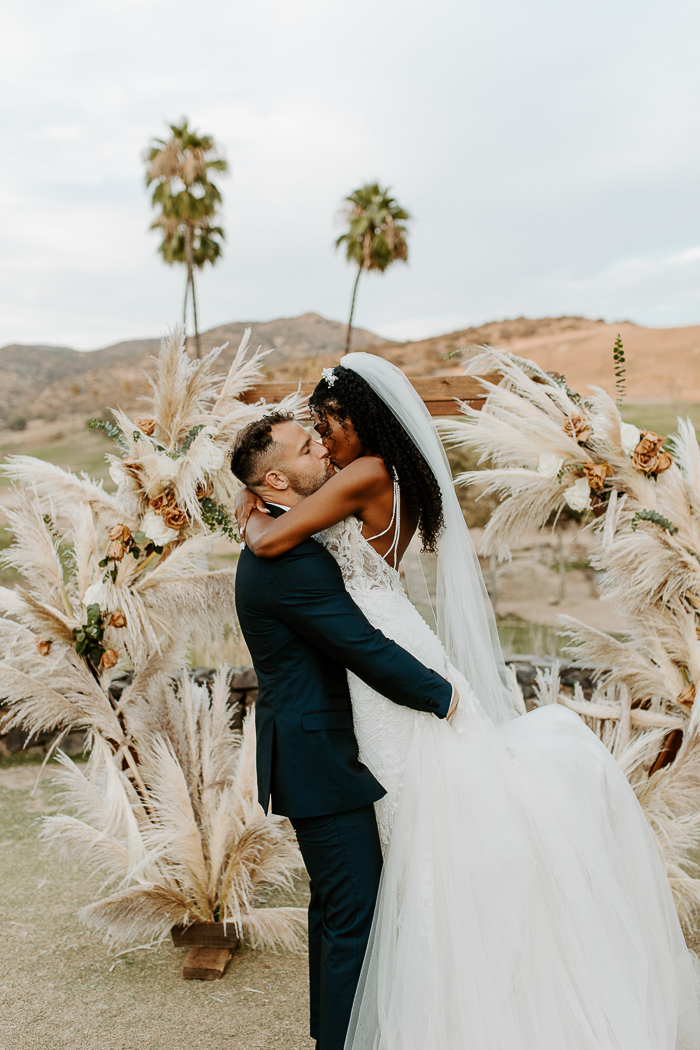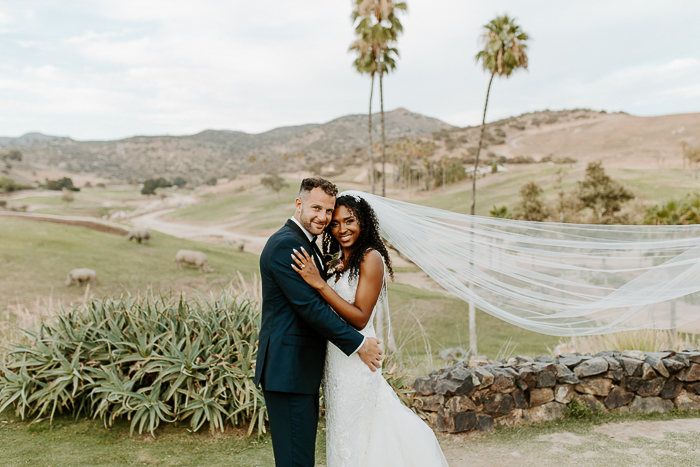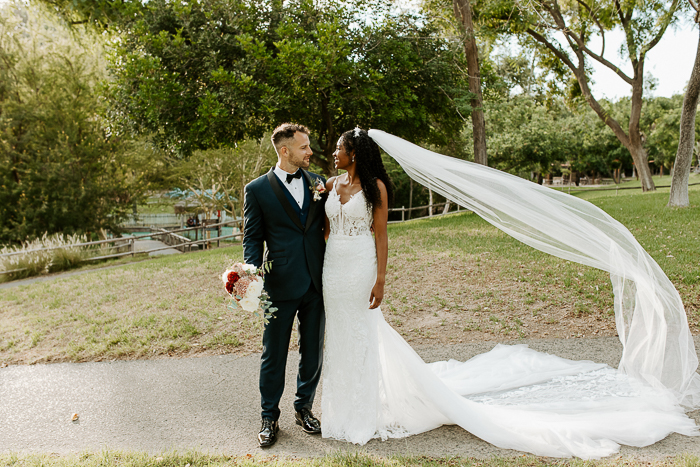 Why A San Diego Safari Park Wedding
We chose the San Diego Safari Park because it is one of our favorite places to go in our free time. My husband and I both love to travel. It just seemed like the perfect place.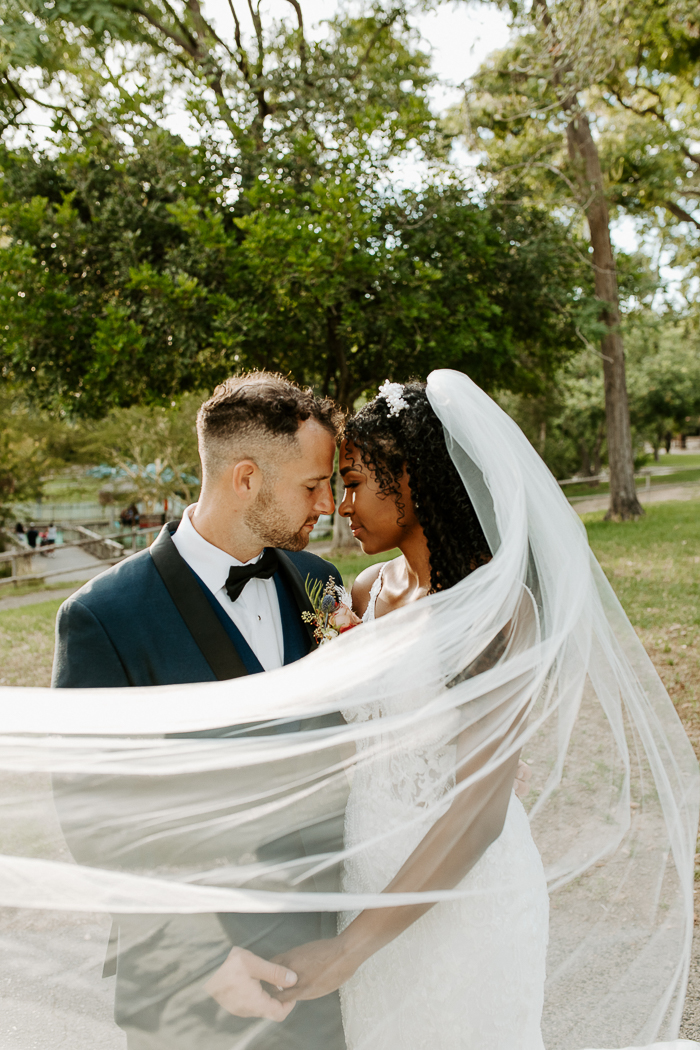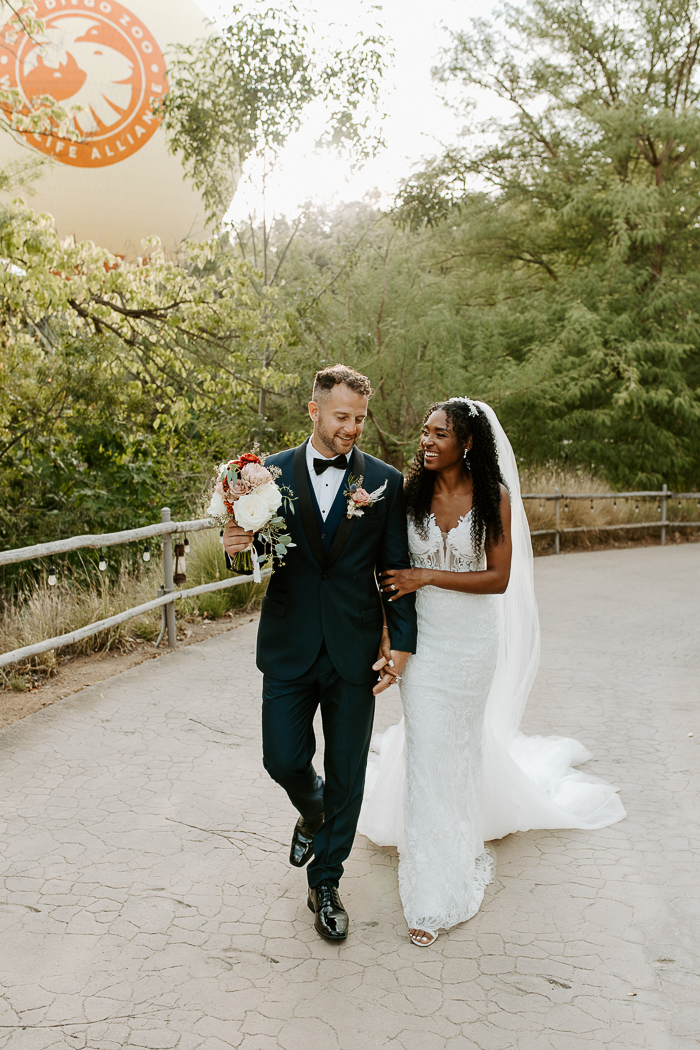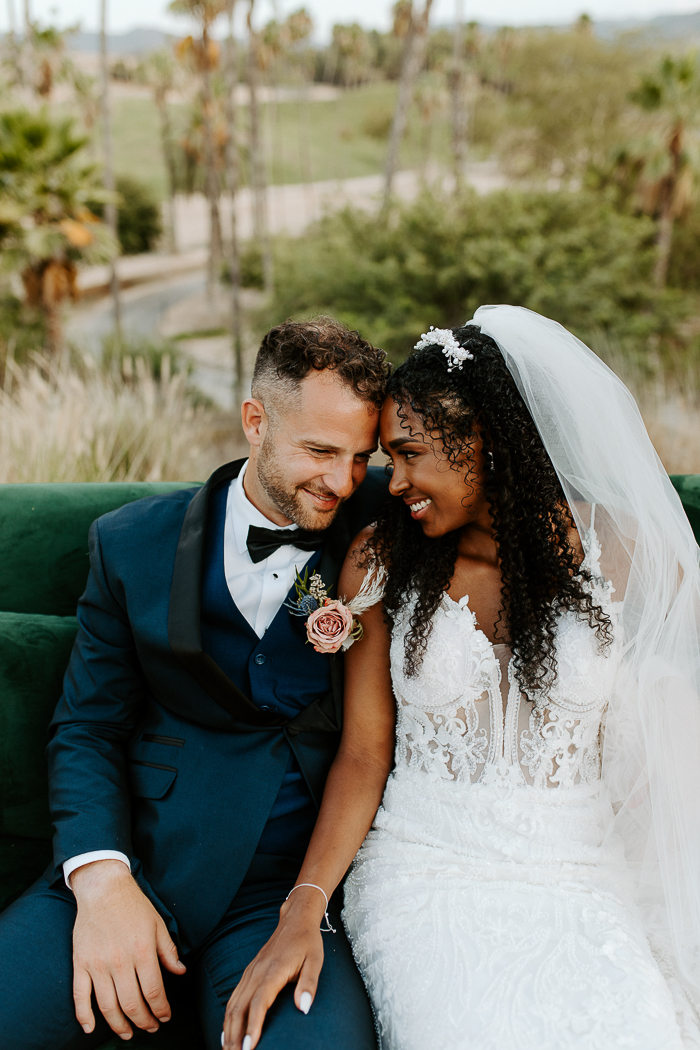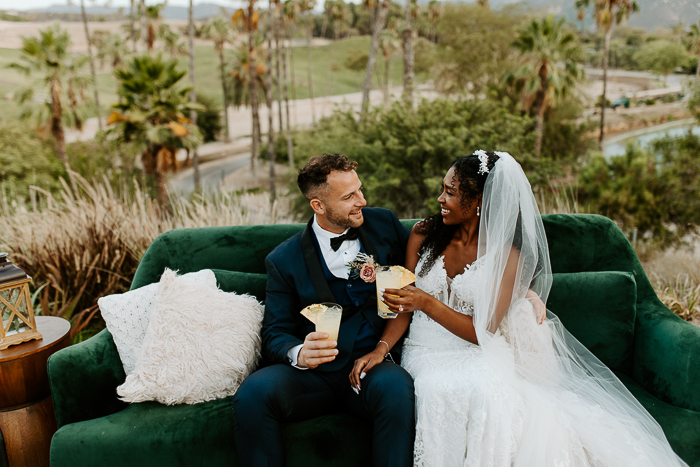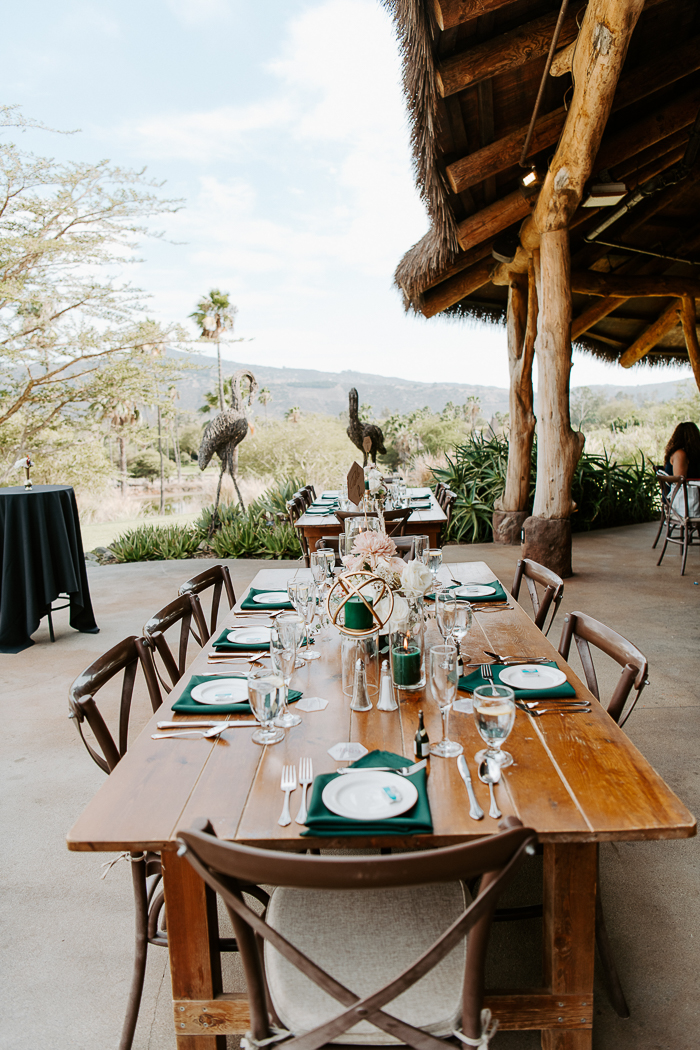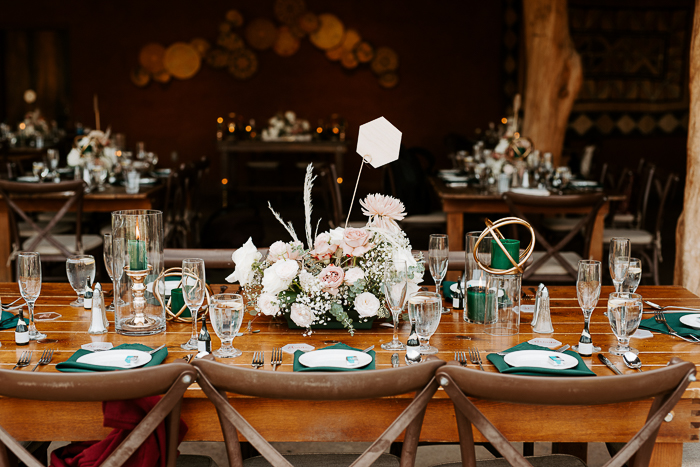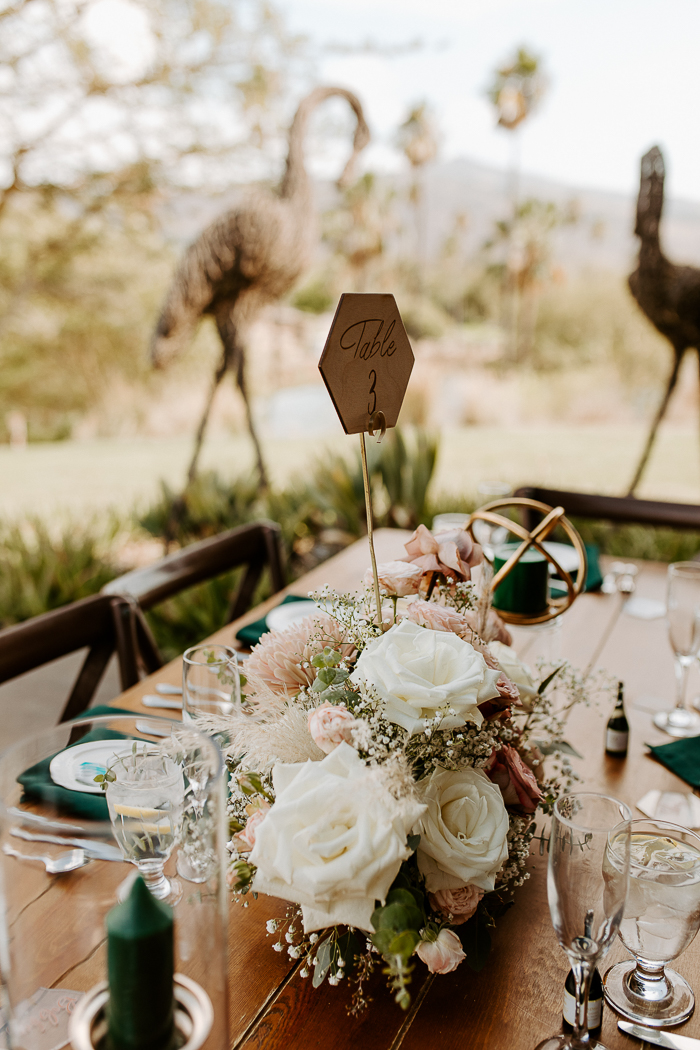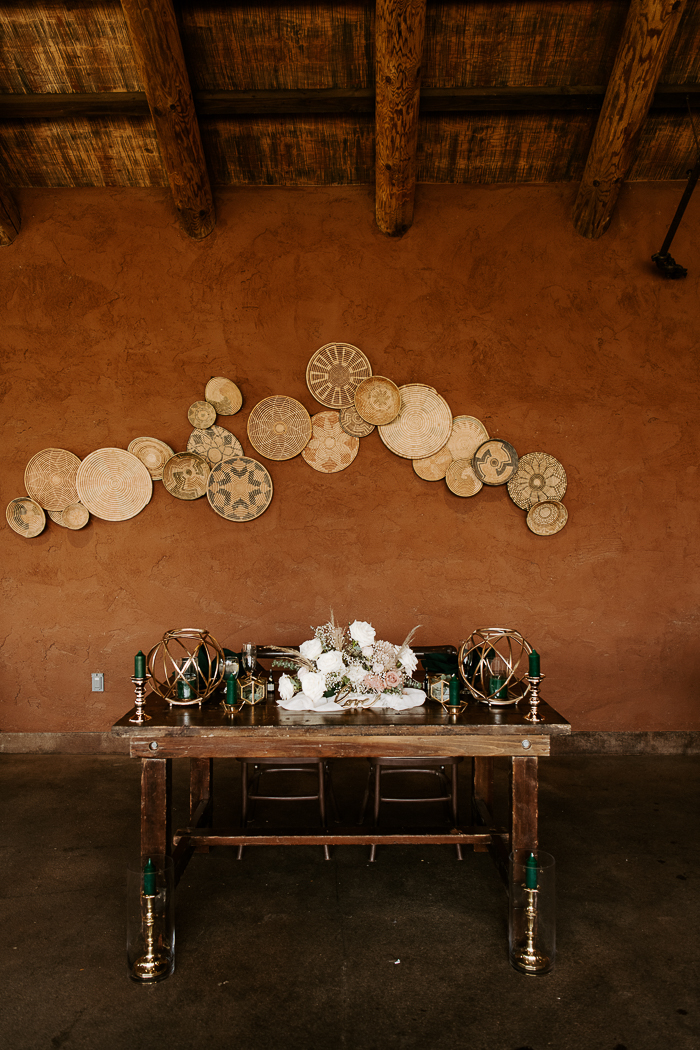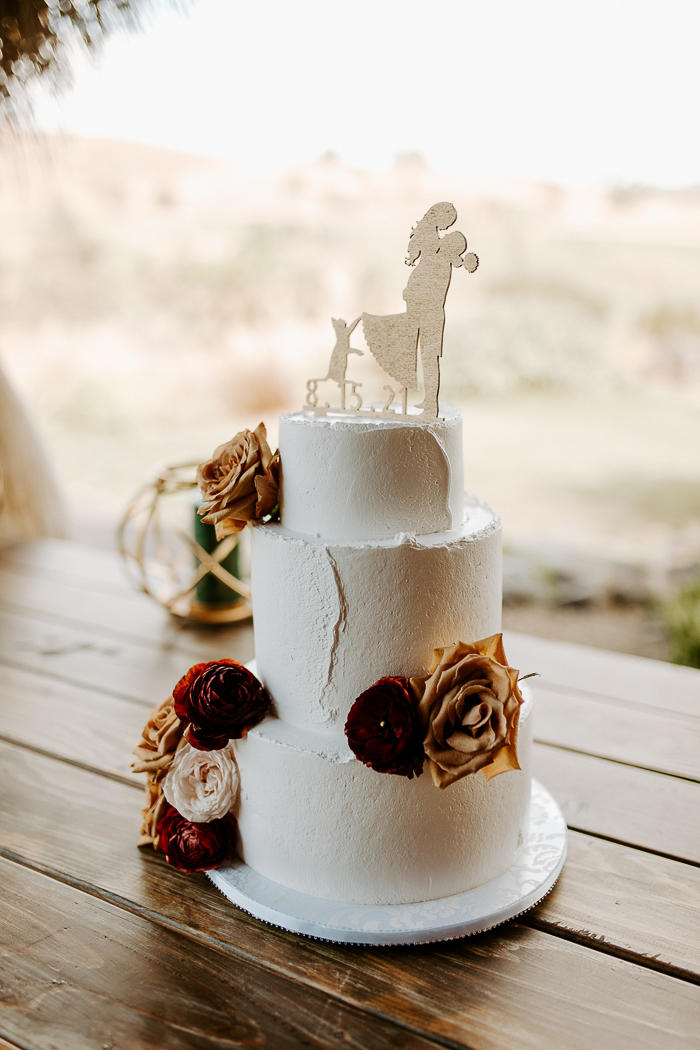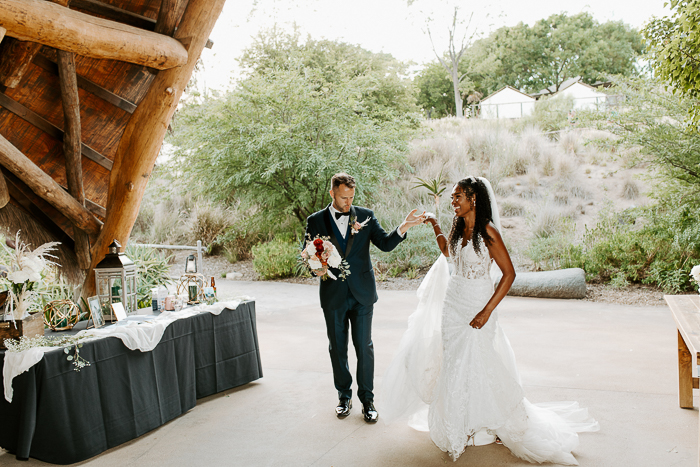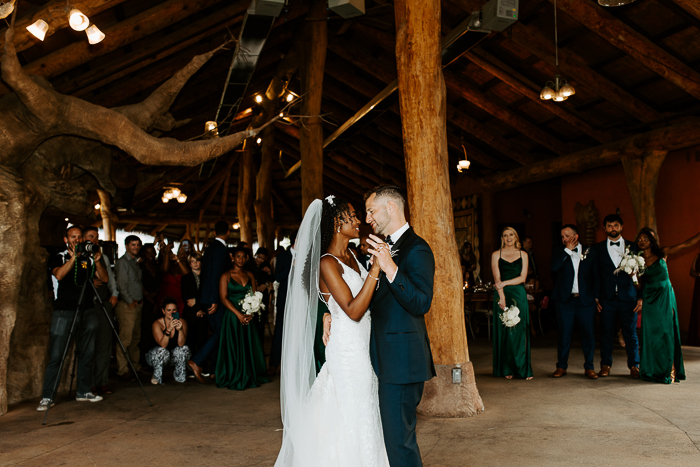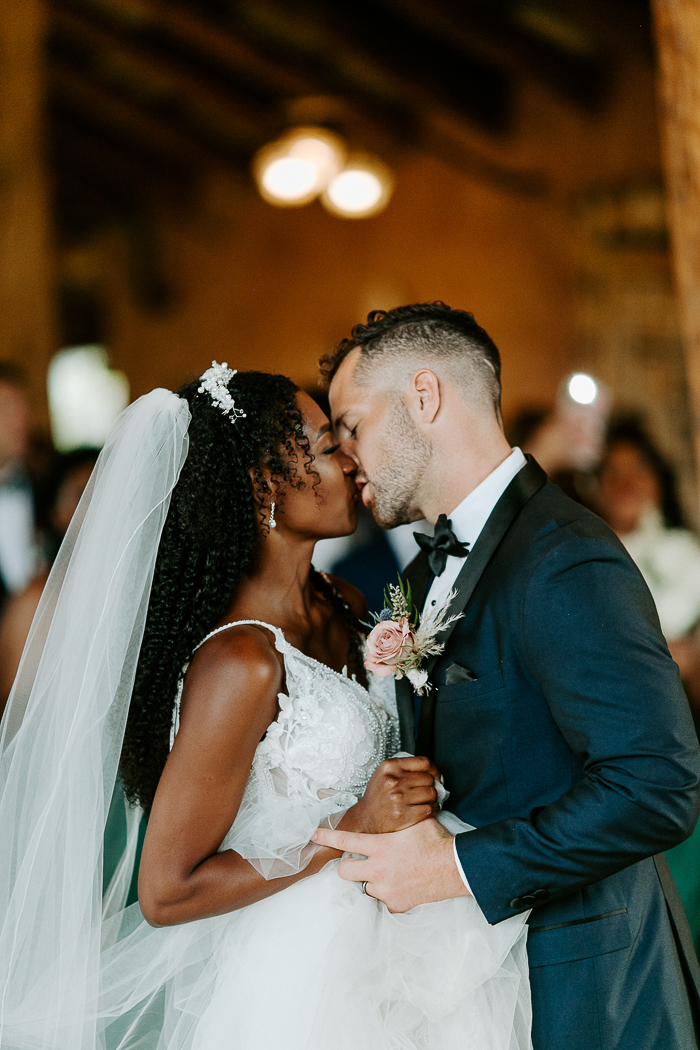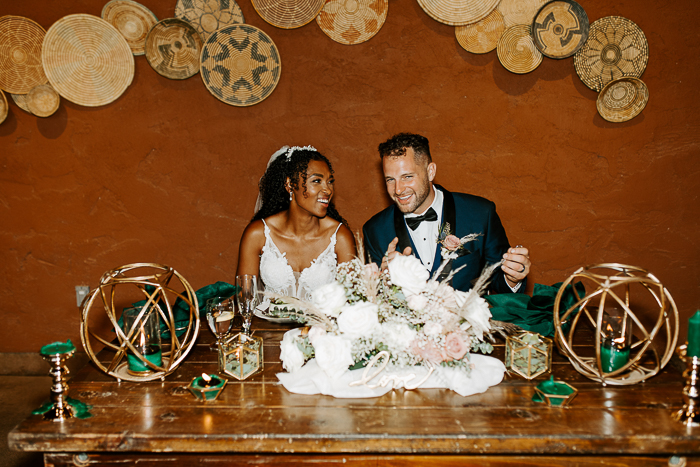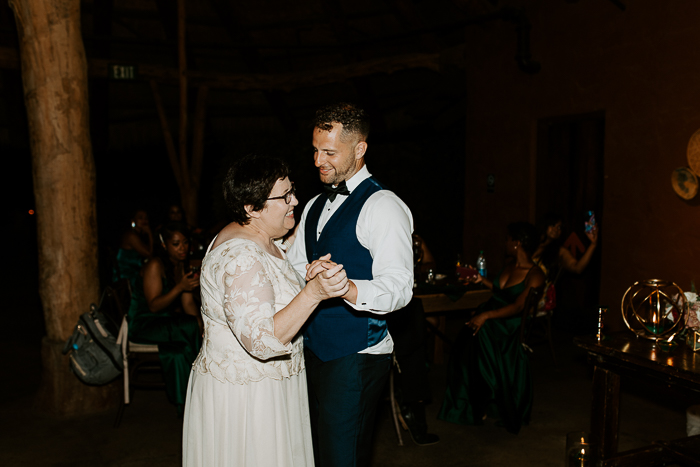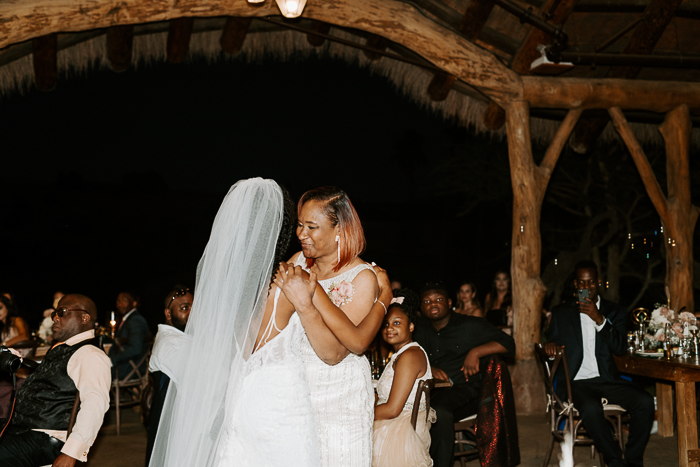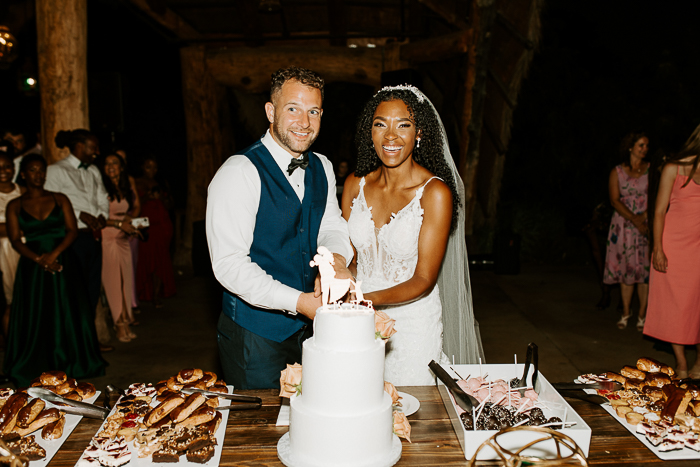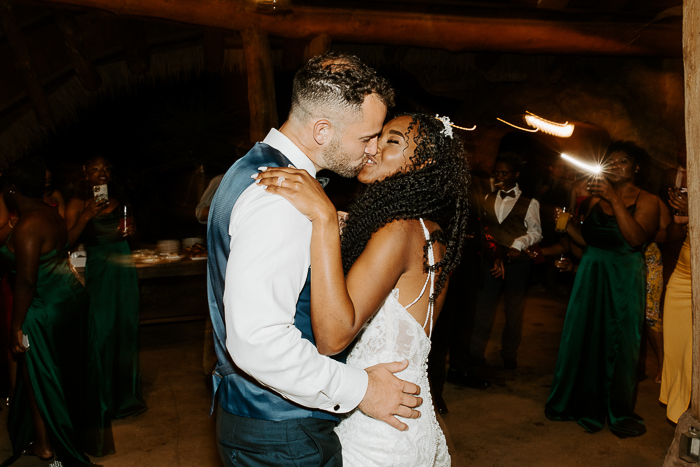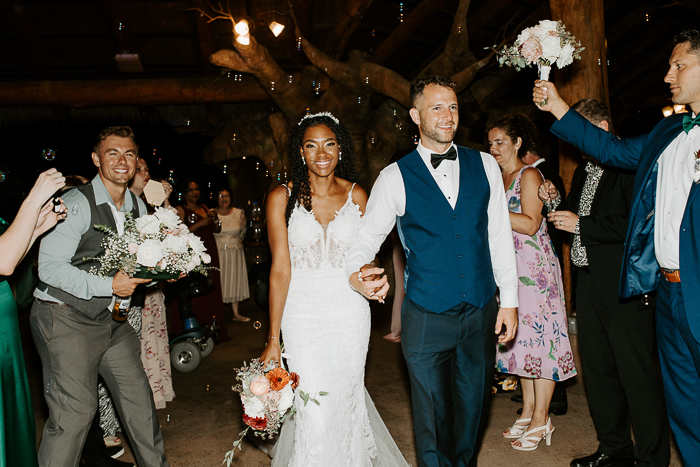 Congratulations to Kimberly and David on their creative and unique San Diego Safari Park wedding. And big thanks to Sara Whitaker for capturing and sharing these breathtaking photos with us.
Choosing a venue will be one of the first wedding planning decisions you will make. Explore our list of unique venues and just like Kimberly and David, feel free to get creative when finding the one that's right for you and your partner.