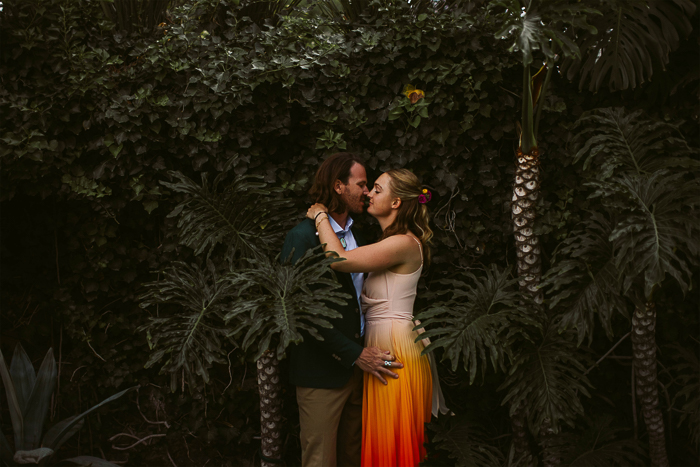 With a shared love for travel and historical cities, Paulina and Nathan knew they wanted to say "I do" in a Mexico destination wedding in San Miguel de Allende. After the planners–and Junebug members–at Bougainvillea Weddings showed them Casa Chorro, they knew it was the perfect place to tie the knot and celebrate in a weekend-long celebration with 37 of their loved ones. The two newlyweds fully embraced Mexican culture with colorful seating, churro desserts, and Moravian star lanterns hanging above them as they danced the night away.
Along with the bright and bold decor, Paulina's dreamy ombre yellow and orange wedding dress paired beautifully with her over-the-top bouquet. Not to mention Nathan looked extra sharp in his custom green blazer that he paired with a turquoise bolo tie that Paulina made herself.
So get those bags packed and ready because this eccentric affair–beautifully captured by Alison Vagnini–will have you booking your next ticket to Mexico!
The Couple:
Paulina and Nathan
The Wedding:
Casa Chorro, San Miguel de Allende, Mexico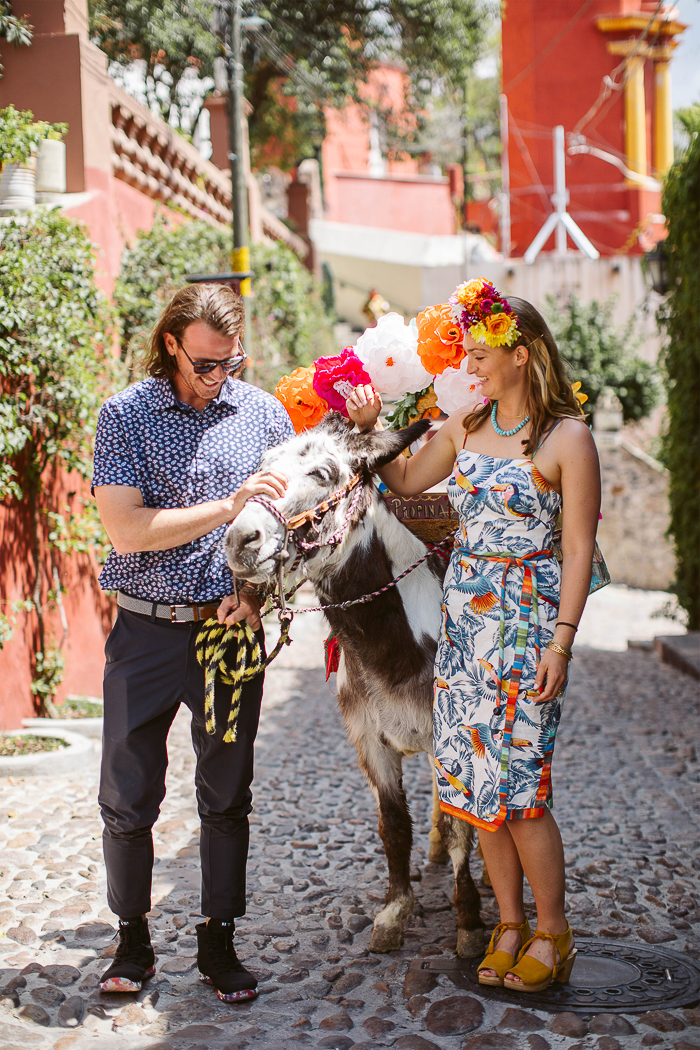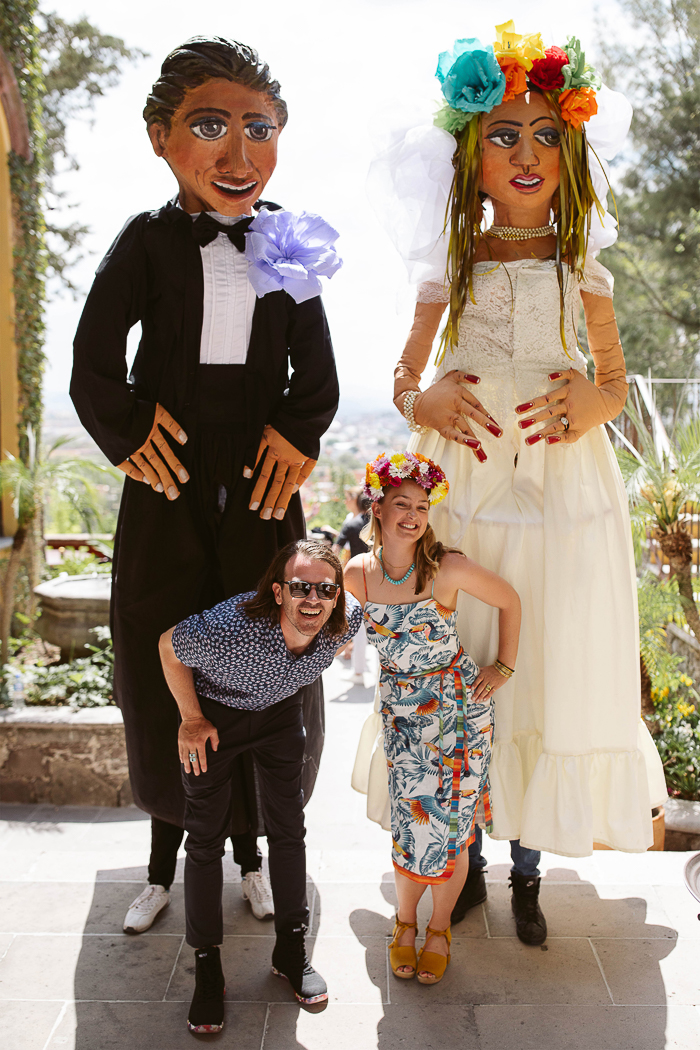 Why An Unconventional Mexico Destination Wedding
We knew we wanted to be in San Miguel de Allende even though neither of us had been there before. We both love to travel, enjoy historical cities, and love Mexican culture. I am a jeweler, and San Miguel has always been on my list of cool, cultural, artistic places to go, so why not for our wedding? I had seen pictures of all the fun wedding traditions like mojigangas, tequila donkeys, and mariachi bands and I wanted that festive energy. When we began to work with the team at Bougainvillea, they presented available venue options based on the date we wanted. Casa Chorro was the perfect size to accommodate 14 guests for four nights while also being the venue for the wedding events. The house, grounds, and gardens were perfectly suited to host two parties while not feeling like the same thing twice.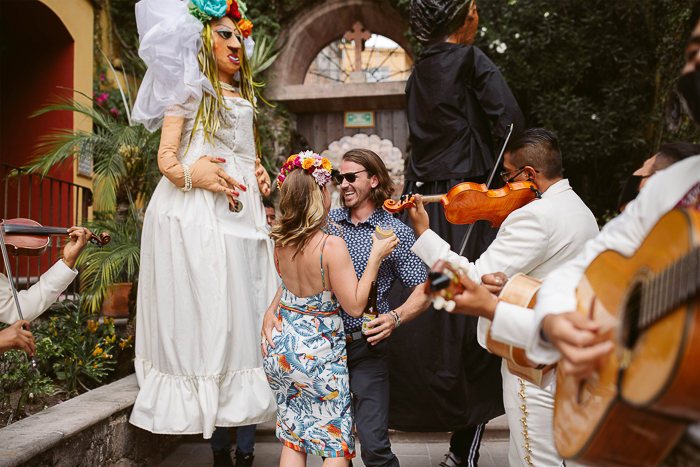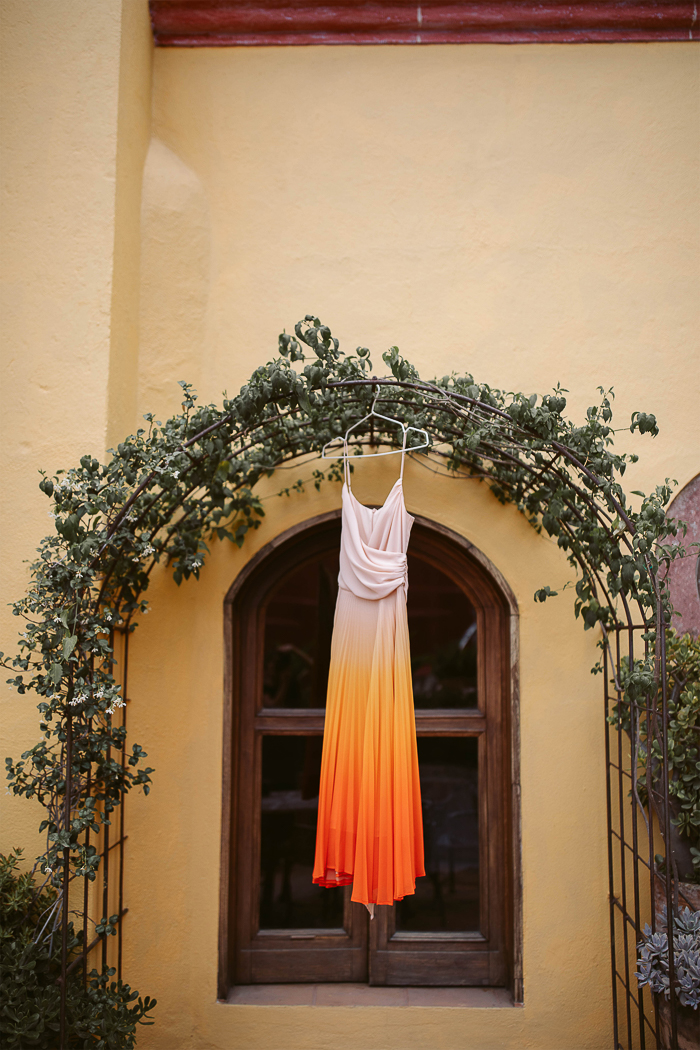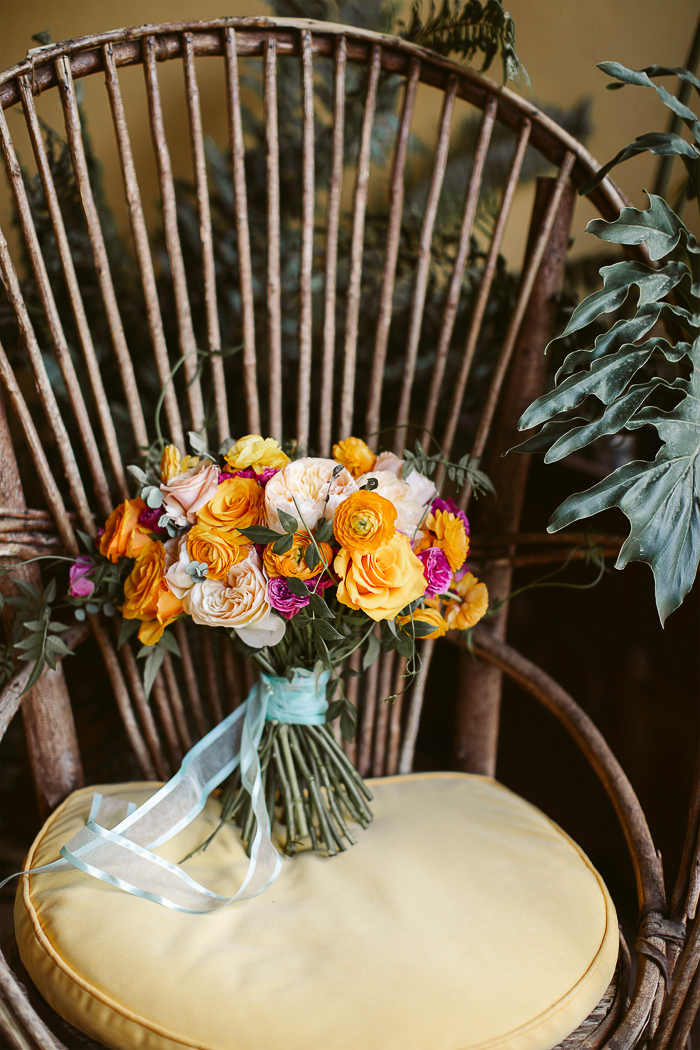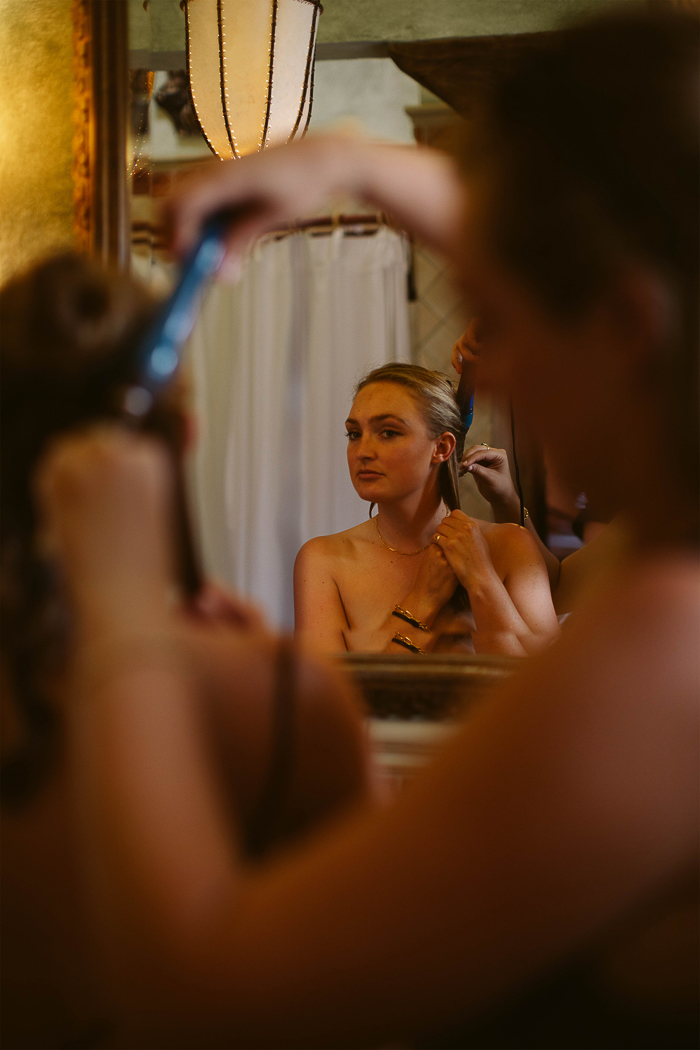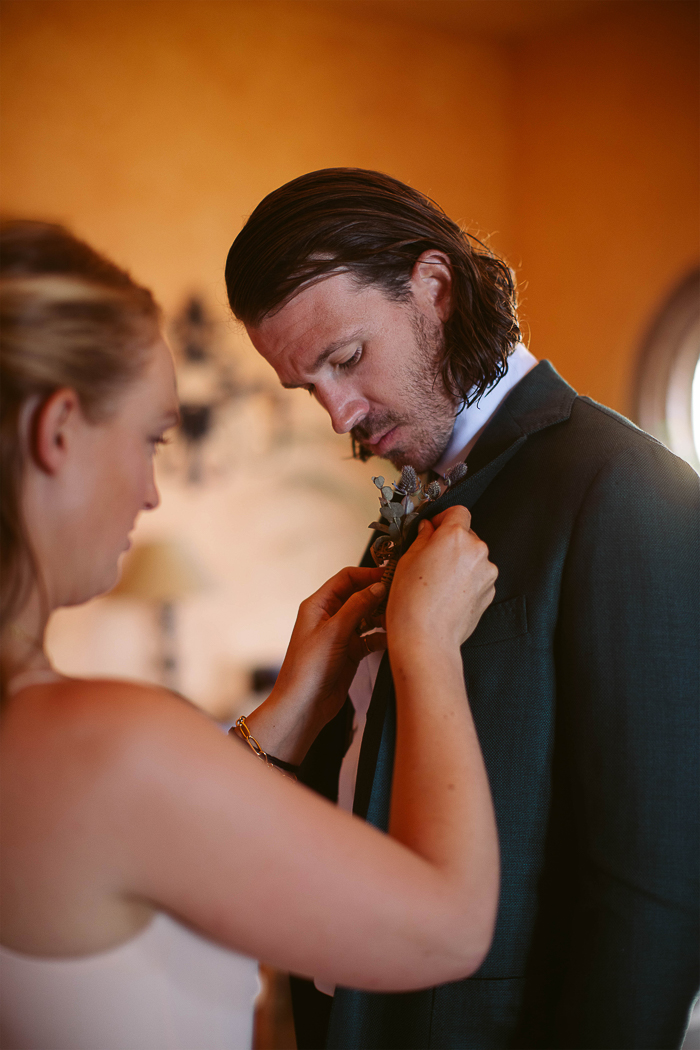 Rocking An Orange Wedding Dress
I knew I didn't want a white wedding dress, but that was about it. I had a hard time finding something that felt "right" and ended up with a simple ivory dress before the elopement. Then, two weeks before, a good and very fashionable friend of mine sent me a dress she had found on Instagram and said, "I think this is the one." I ordered it, and she was right! One of my sisters somehow found the perfect matching shoes online (on sale for $20 from Cole Haan!). I made an orange sapphire necklace and gold chain necklace and bracelet to match the dress. Another friend of mine taught me how to do simple hair and makeup right before the elopement, so I did my own (well, one of my sisters helped). I kept it all the same for Mexico and did the hair and makeup myself with the help of my sisters again.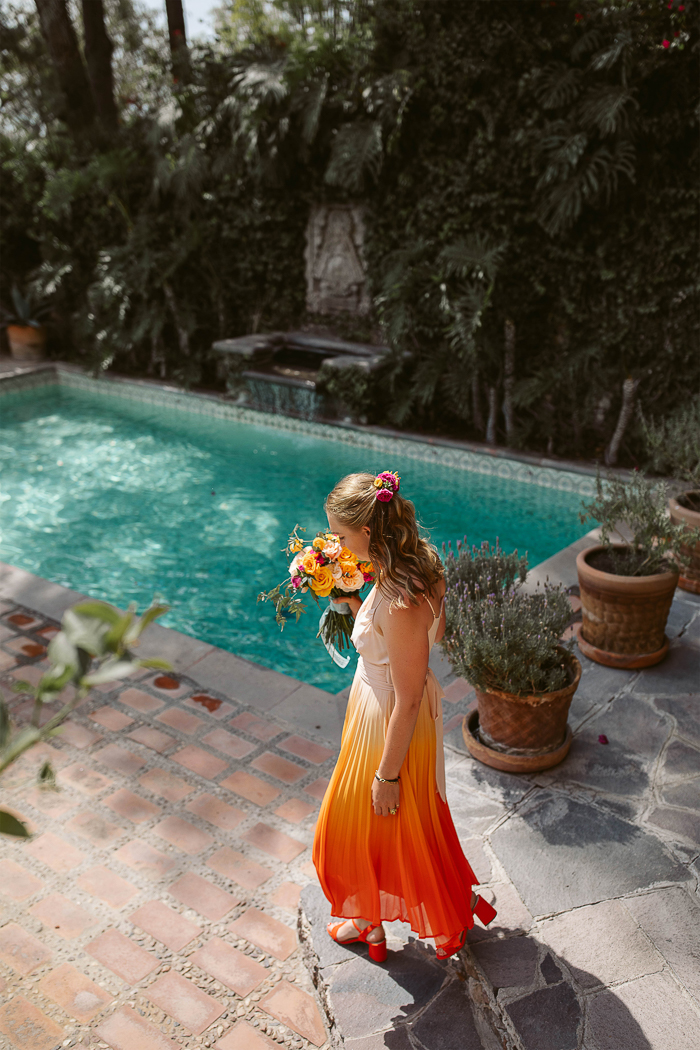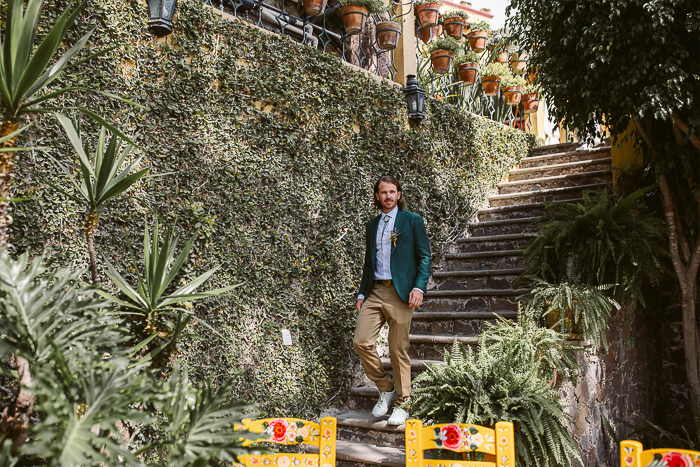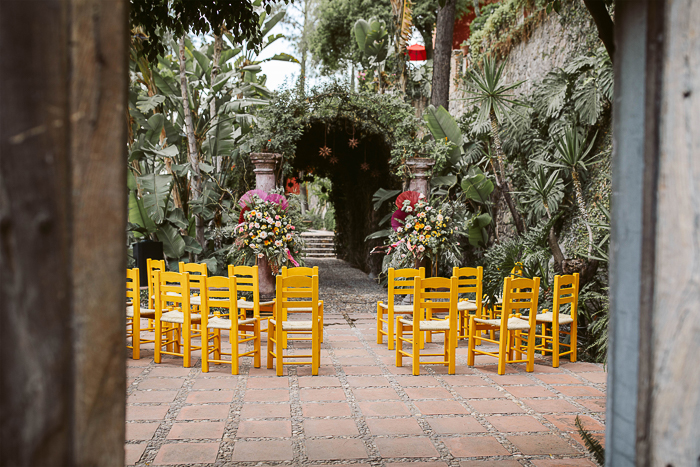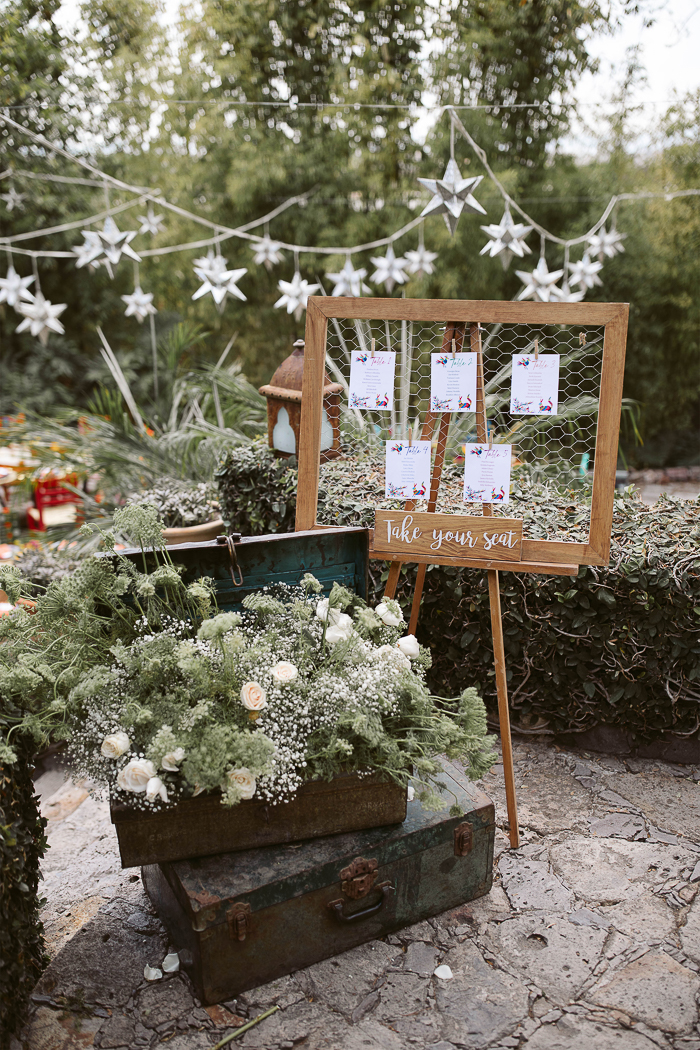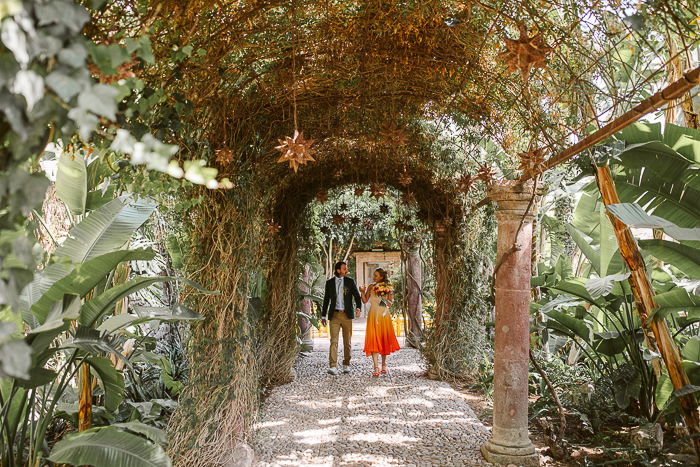 An Emotional Vow Renewal
We eloped in August 2020 and we are very private people, so we didn't want to renew our vows in front of the guests. That said, we knew we wanted to have some sort of casual "ceremony" to commemorate the event and connect with them. There wasn't anything planned other than walking down a small garden tunnel to all of our guests. Between the music and the build-up of everything, it got emotional quickly. There wasn't a dry eye in the place. We somehow bumbled our way through, saying some things that I barely remember, but the vibes and energy of that moment will stick with me forever.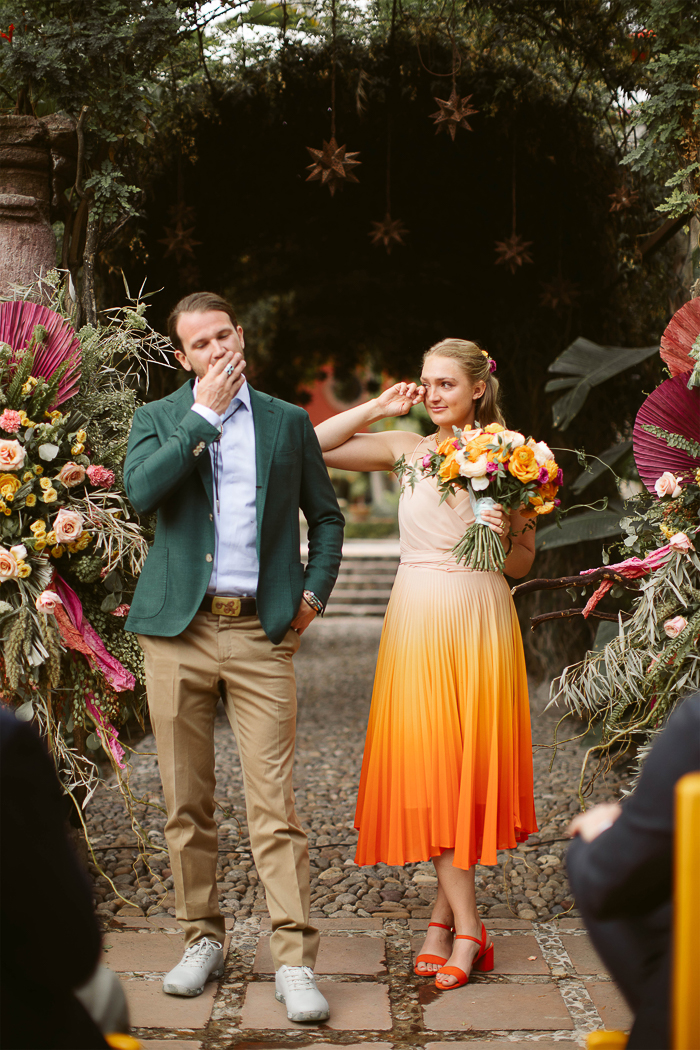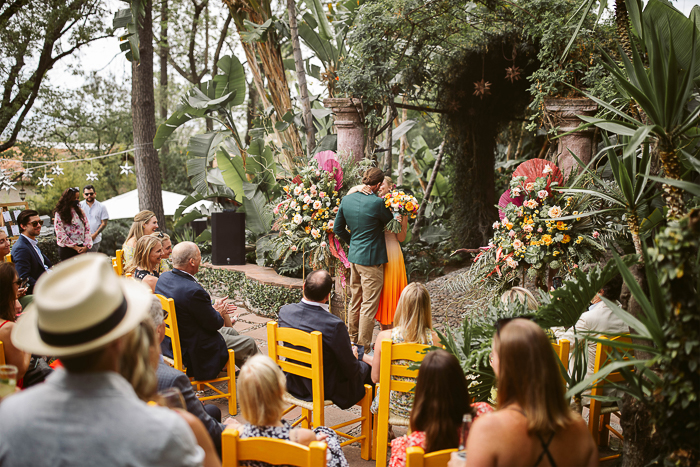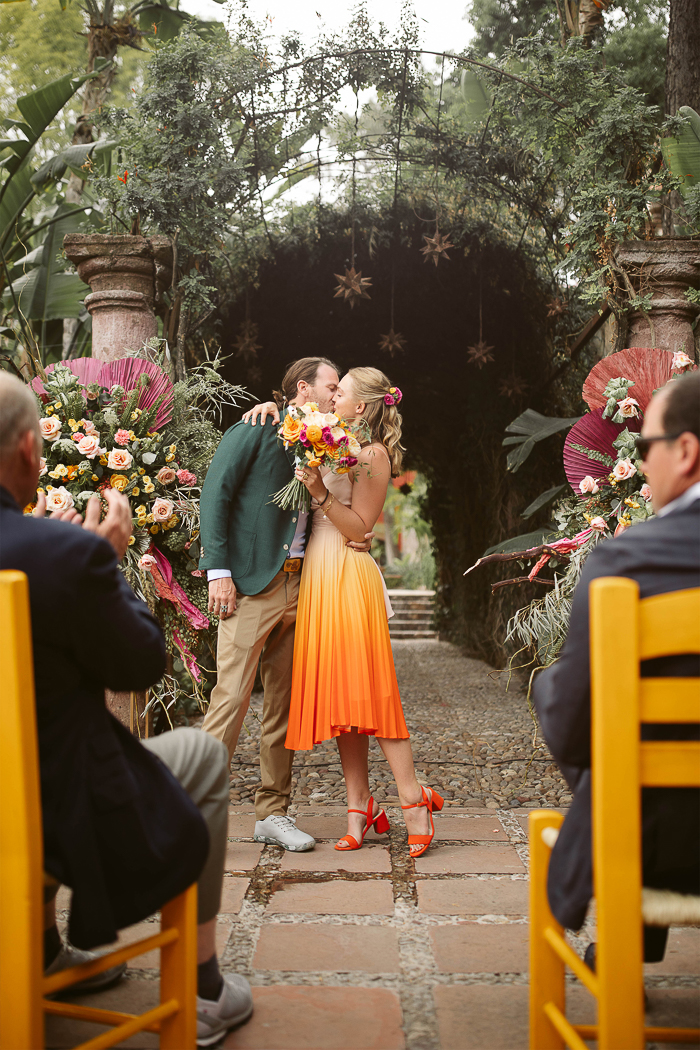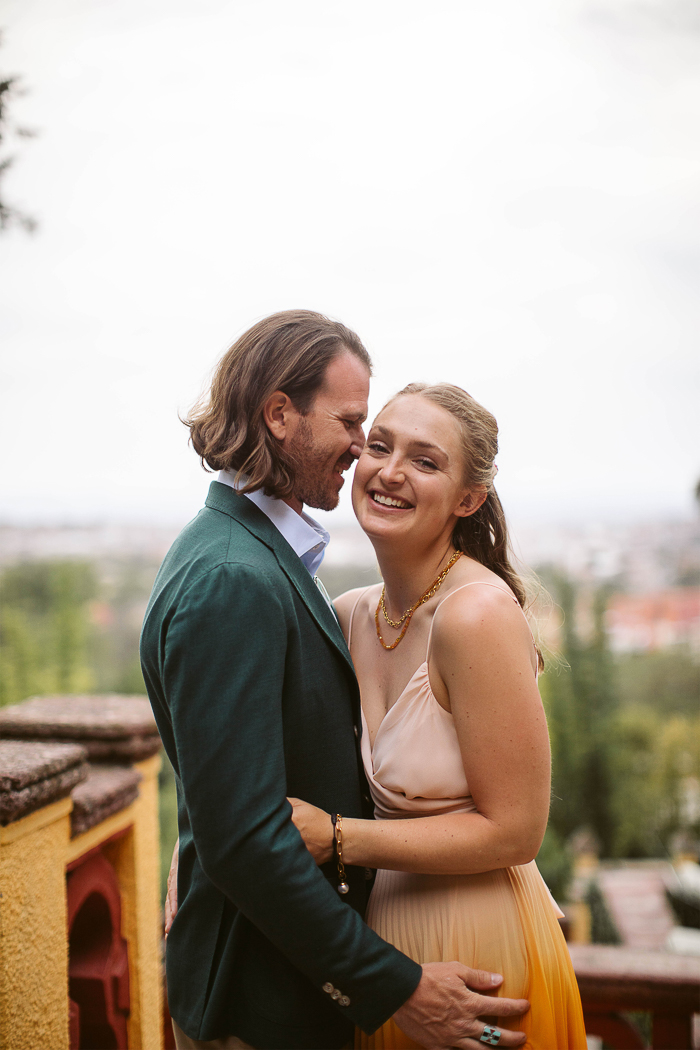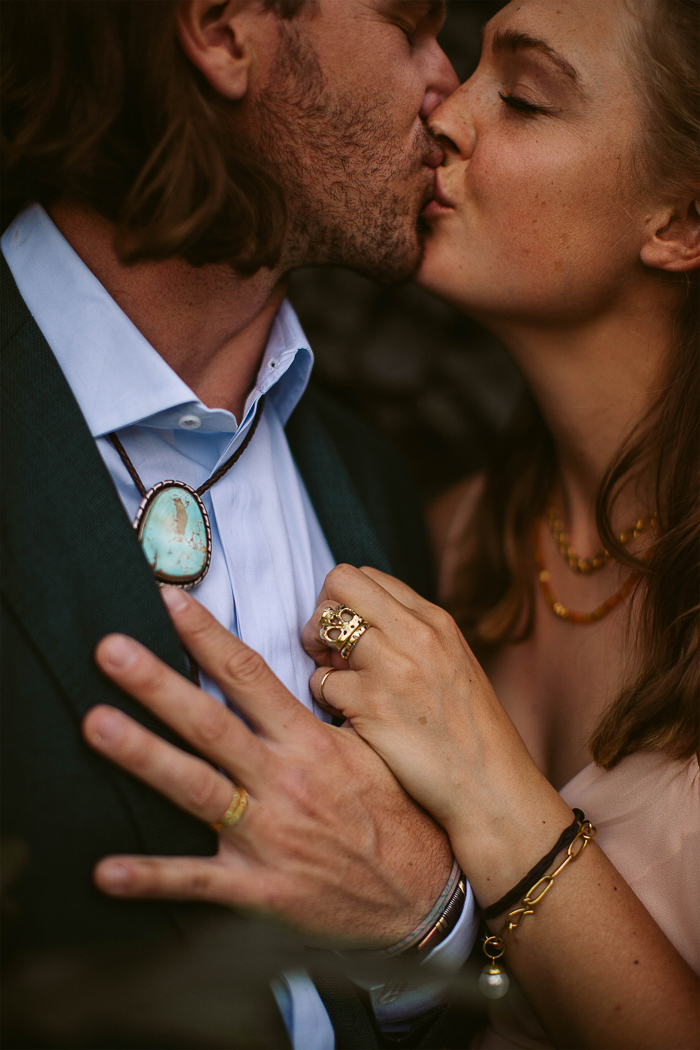 A Weekend Long Celebration For The Unconventional Mexico Destination Wedding
Because it was a destination wedding, we wanted the entire weekend to feel like a continuous party. People went through a lot to get down there (tracking down vaccine appointments, childcare, etc.), and we wanted it to feel worth their while. Between the welcome party on Friday night and the fact that almost half the guests were able to stay at the estate with us, I think we were successful! Everyone had fun exploring the town with each other and all were welcome to hang by our pool any time of day. We also had breakfast and lunch served at the house each day so people would wander in and out for that. The whole weekend had a great natural and casual flow to it.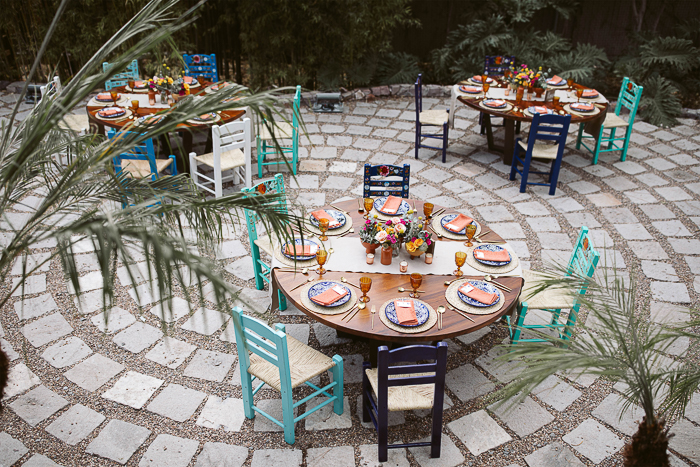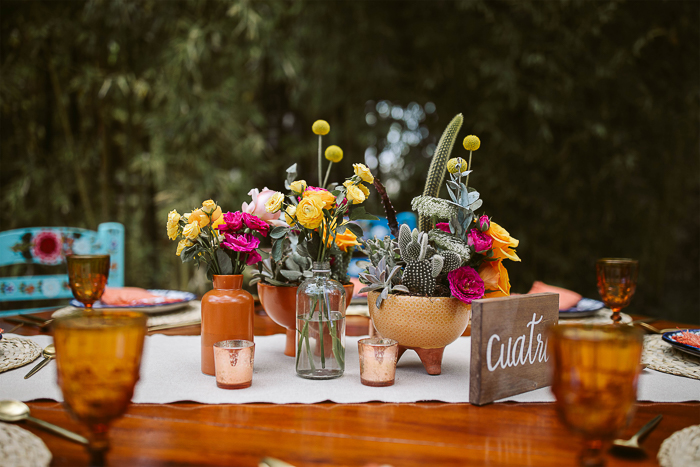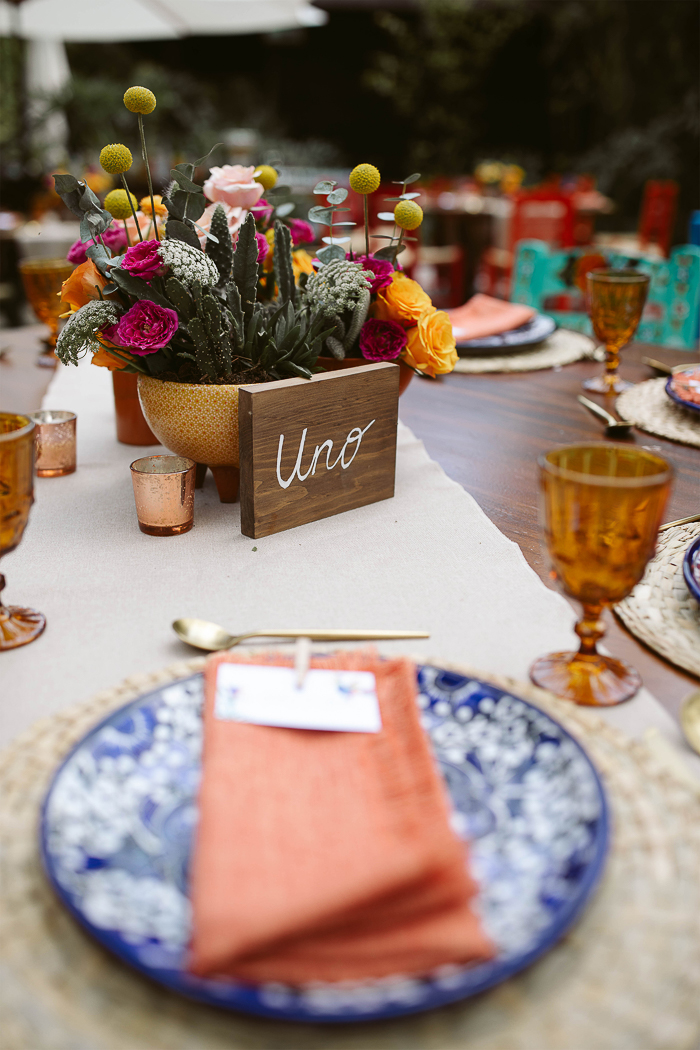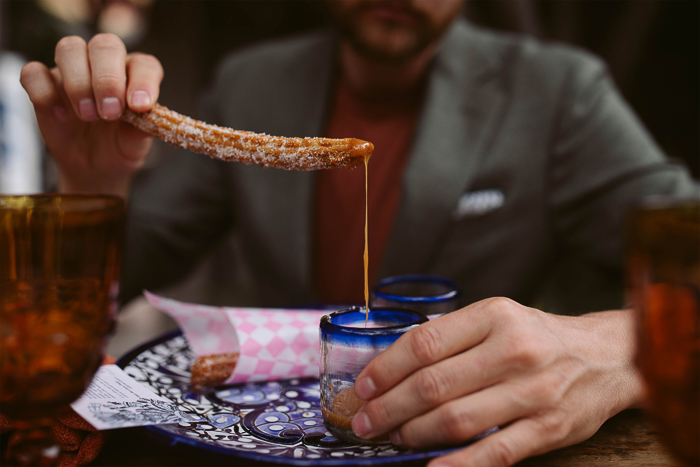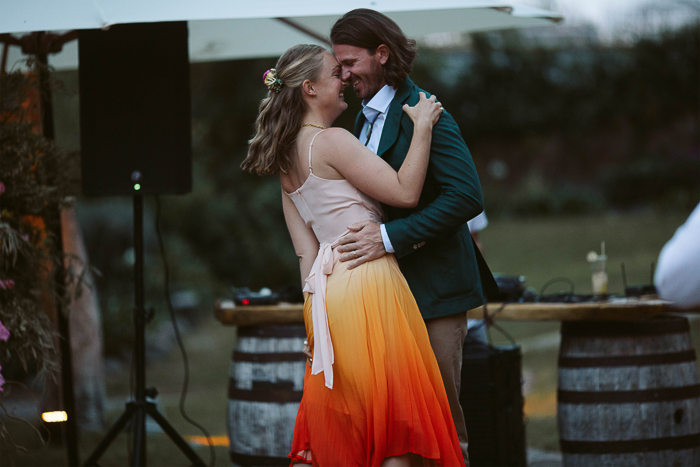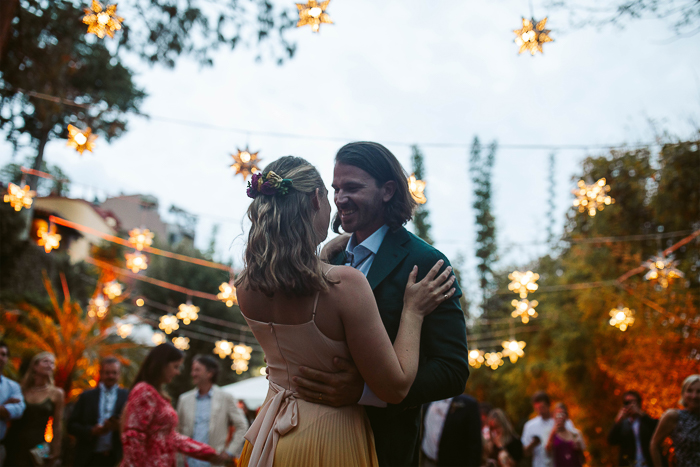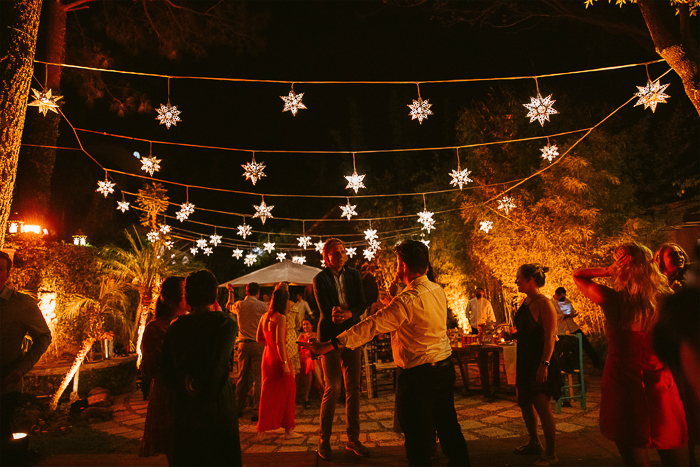 Congratulations again to Paulina and Nathan on their unconventional Mexico destination wedding! We're so thankful that photographer Alison Vagnini was there to capture every free-spirited detail. And, of course, a big thank you to Junebug member Bougainvillea Weddings for helping them plan the special day. To see more of the amazing weddings they have planned, check out their profile in our directory of wedding planners from around the globe.
Feeling inspired to hop on a plane and tie the knot with your special someone? Get started planning your own faraway affair using our ultimate guide to planning a destination wedding!