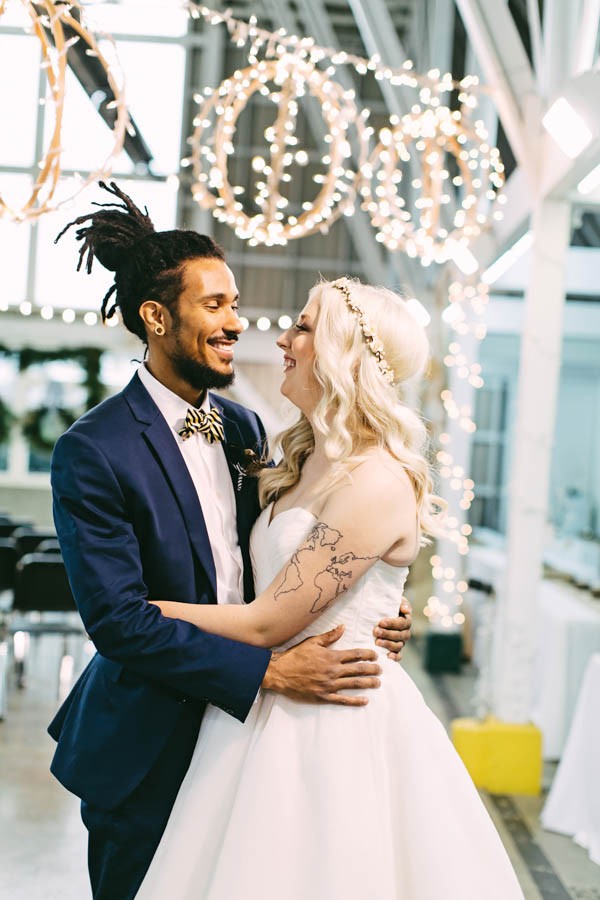 Kate and Nikita, who cleverly came up with their own couple nickname "Kit-Kat," planned a holiday wedding so that their out-of-country family members could all be in attendance. Starting with the timing, everything else started to fall into place after that. With the help of their family and friends, they transformed the Memphis Agricenter Farmer's Market into their dream wedding venue — decorated with evergreen wreaths and garland, pine cones, burlap and wood accents, and strands and strands of twinkle lights. Kelly Ginn Photography captured all the details from Kate and Nikita's big day, including the German tradition of sawing a log at the reception to represent the first obstacle a couple must overcome in their marriage.
The Couple:
Kate and Nikita
The Wedding:
Memphis Agricenter Farmer's Market, Memphis, Tennessee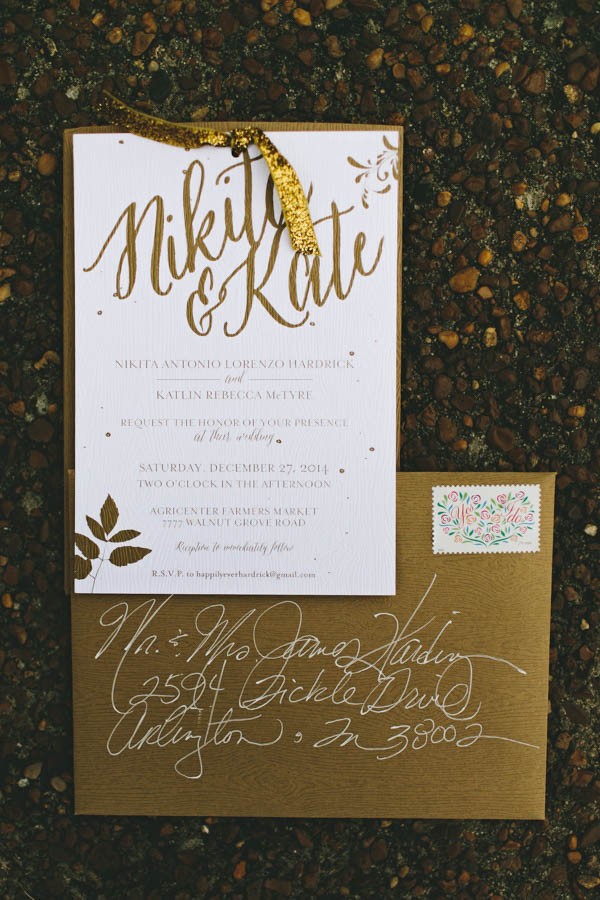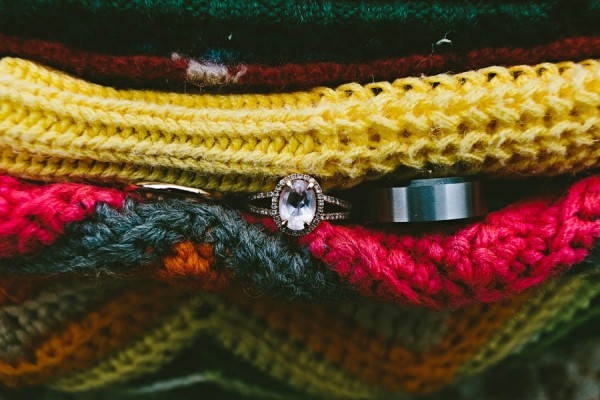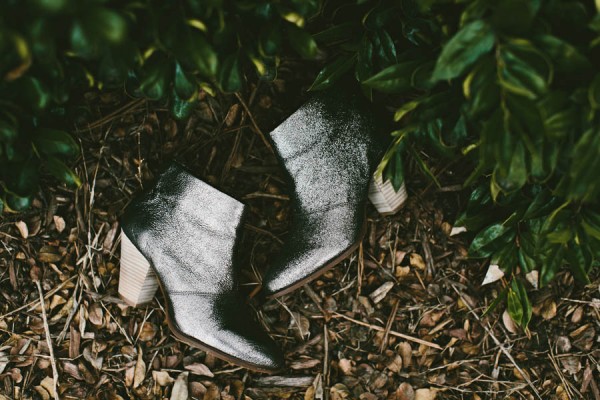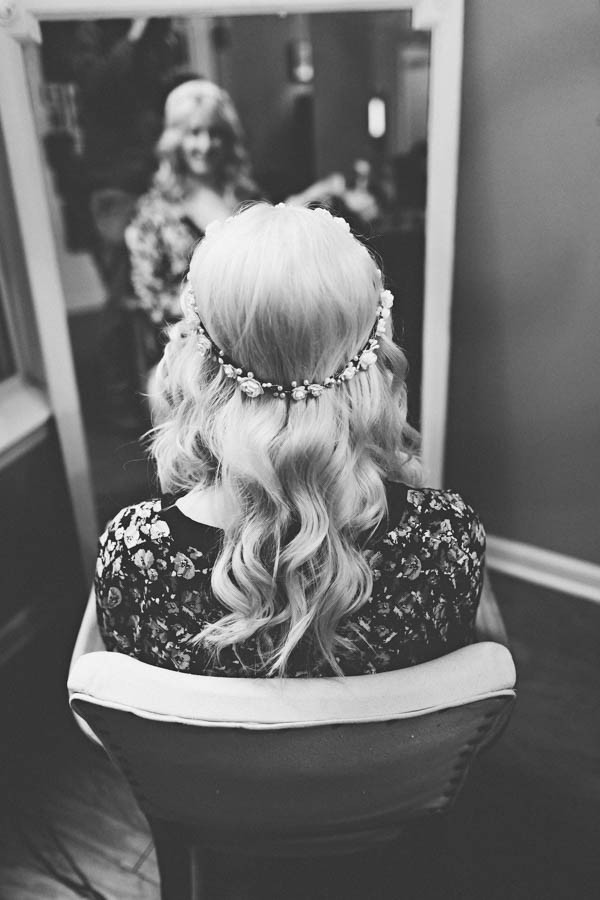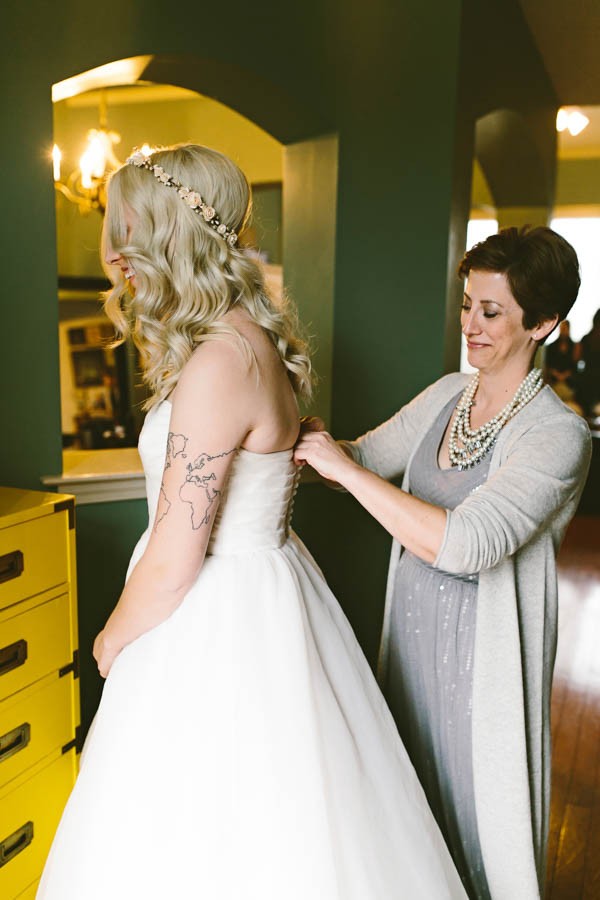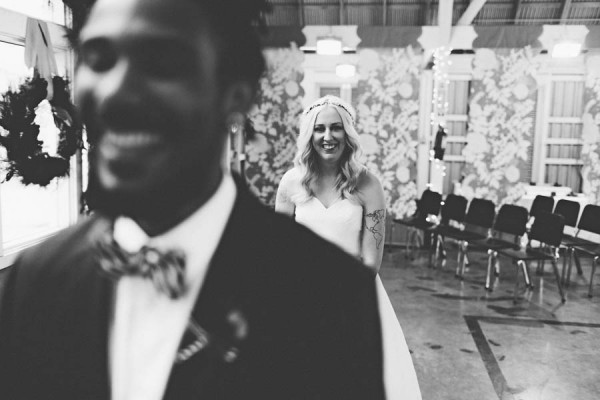 From the Groom: I think that our first look together was our most memorable moment of the day. It was the moment we had both been waiting on. There were no worries, only joy. Those few moments we got to focus on just each other are moments I will remember for the rest of my life.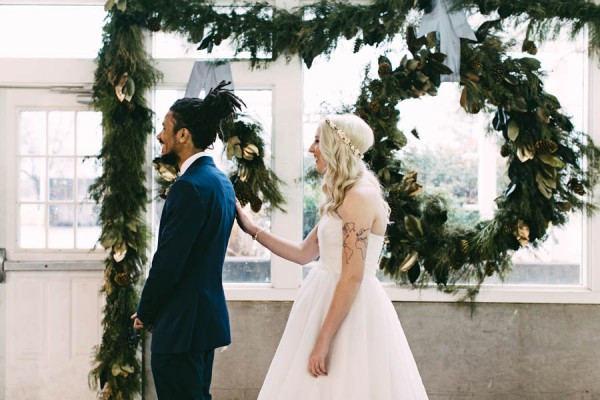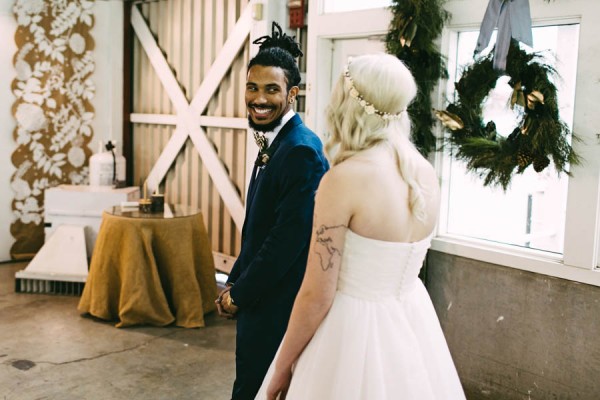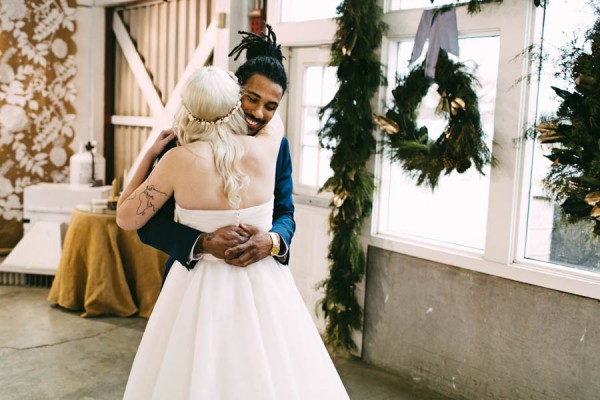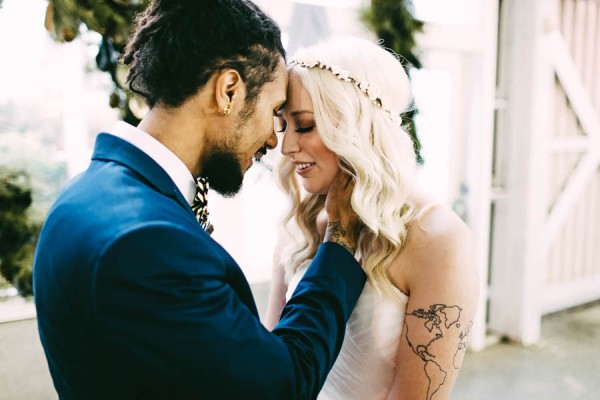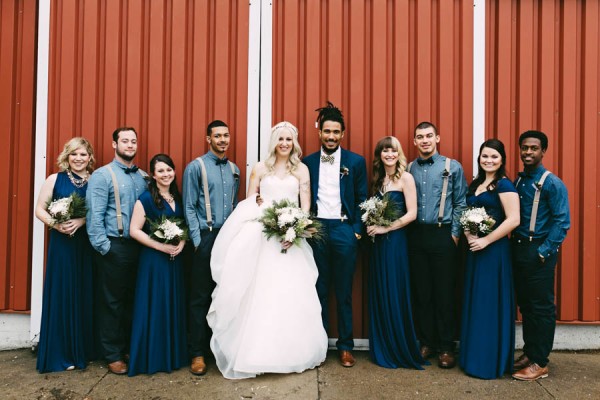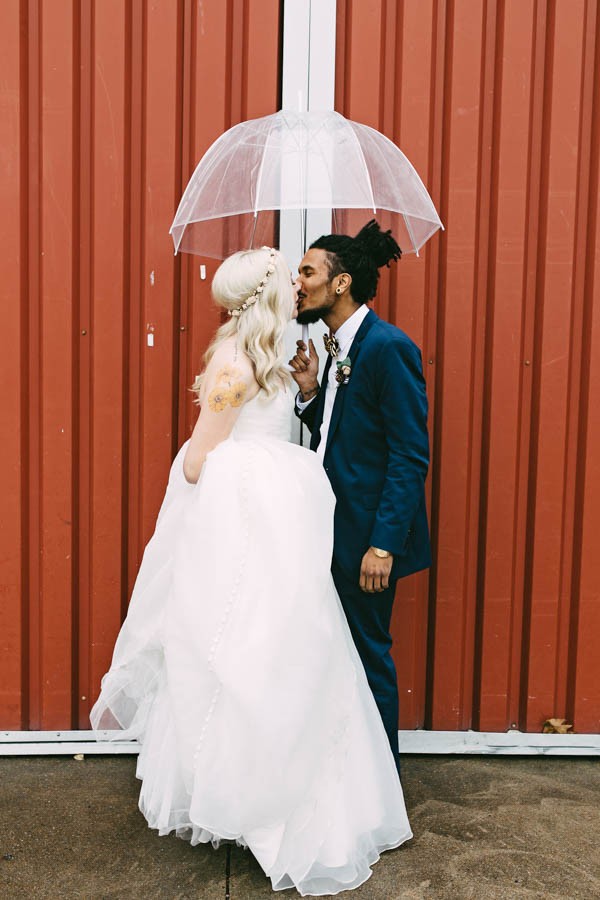 I knew from the moment I got engaged that I wanted Kelly & John to photograph our wedding. From our very first conversation, Kelly was nothing but helpful & excited to be a part of our big day. What made Kelly stand out was her natural ability to make people feel beautiful in front of the camera.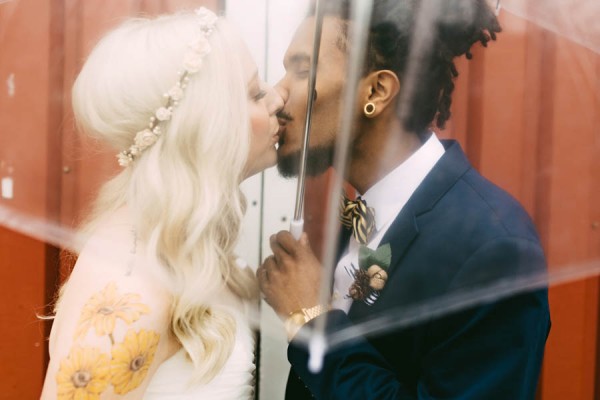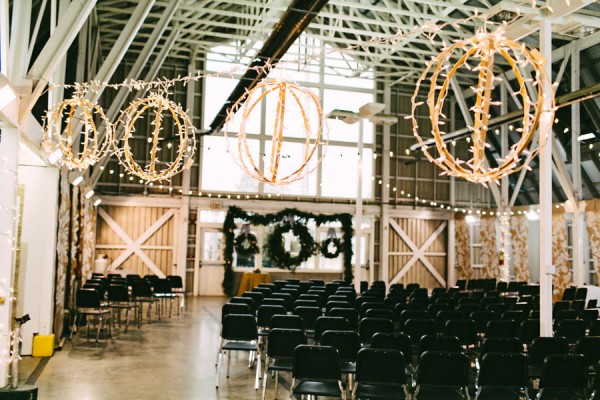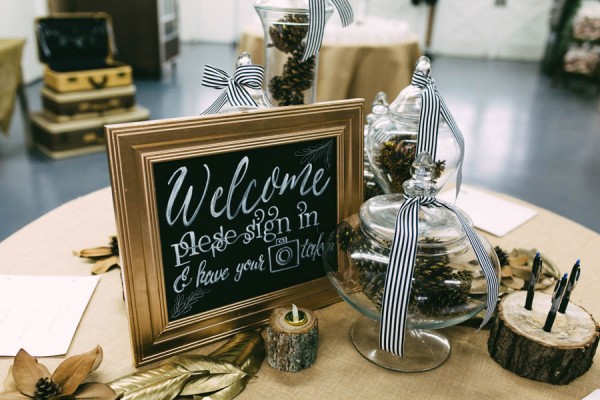 When taking on a DIY wedding you need people that will help keep you on track for your vision of the day. For us, it was having my mom & my aunt to help throw ideas at, as well as, roll up their sleeves and do the work with me. No matter what style of wedding you choose, it's important to have people who will help keep you focused on your vision.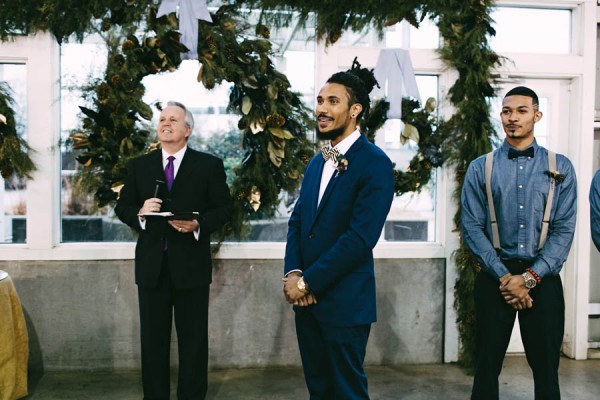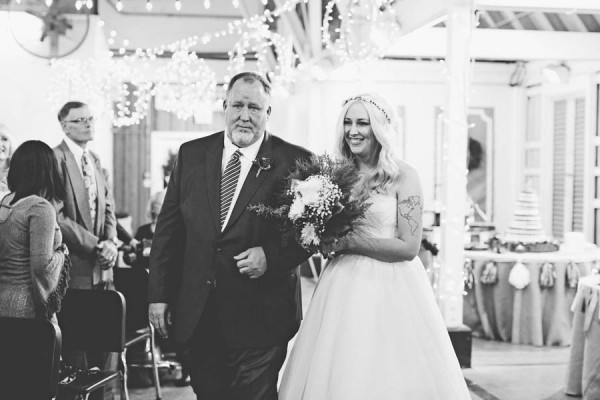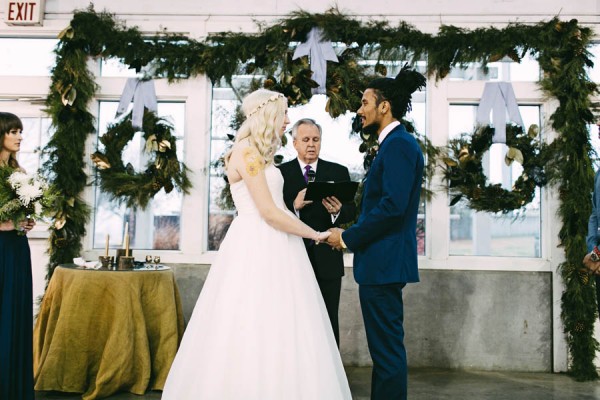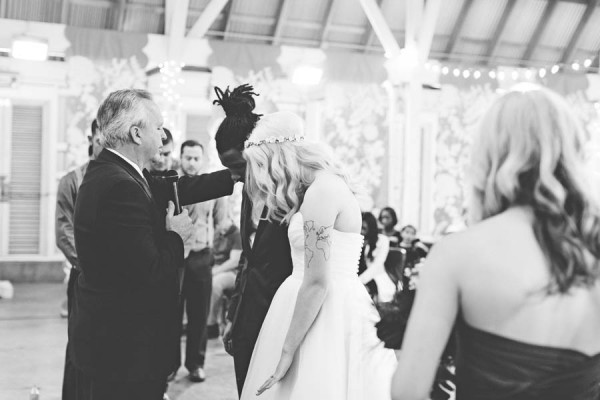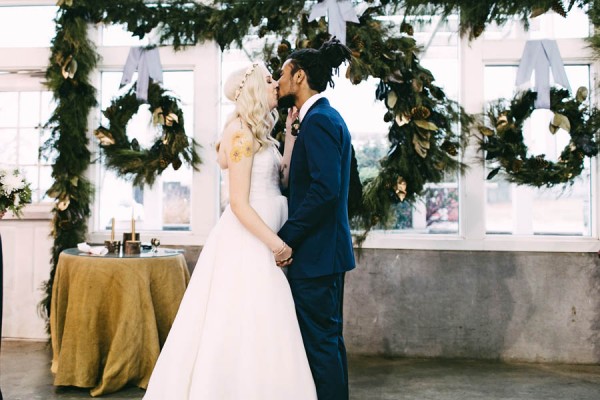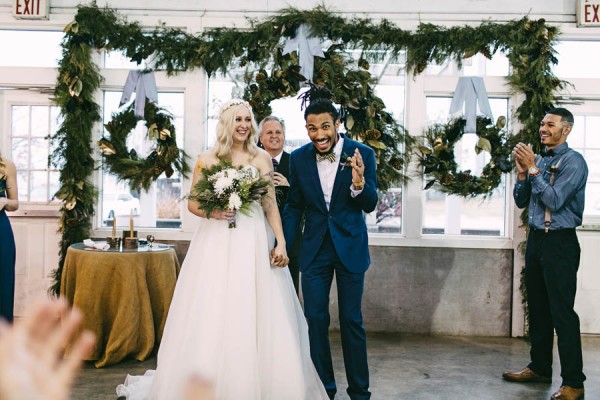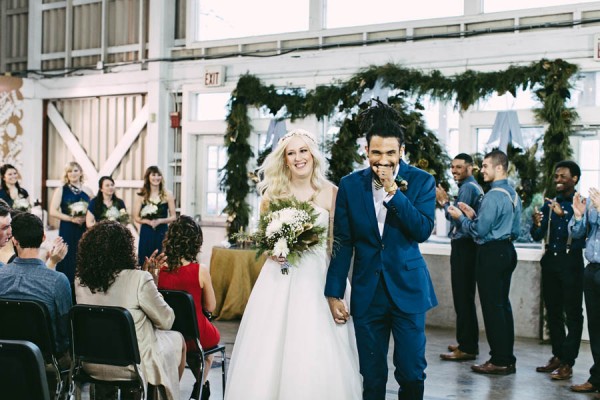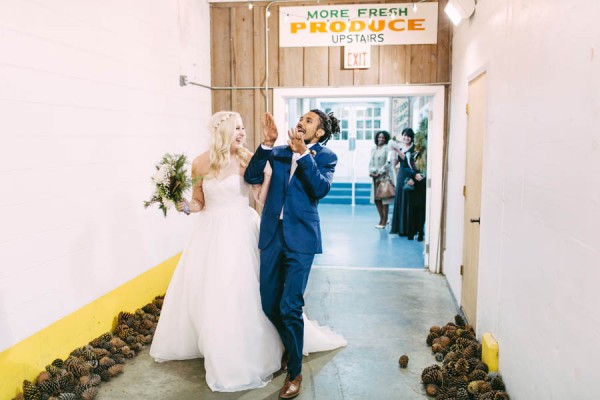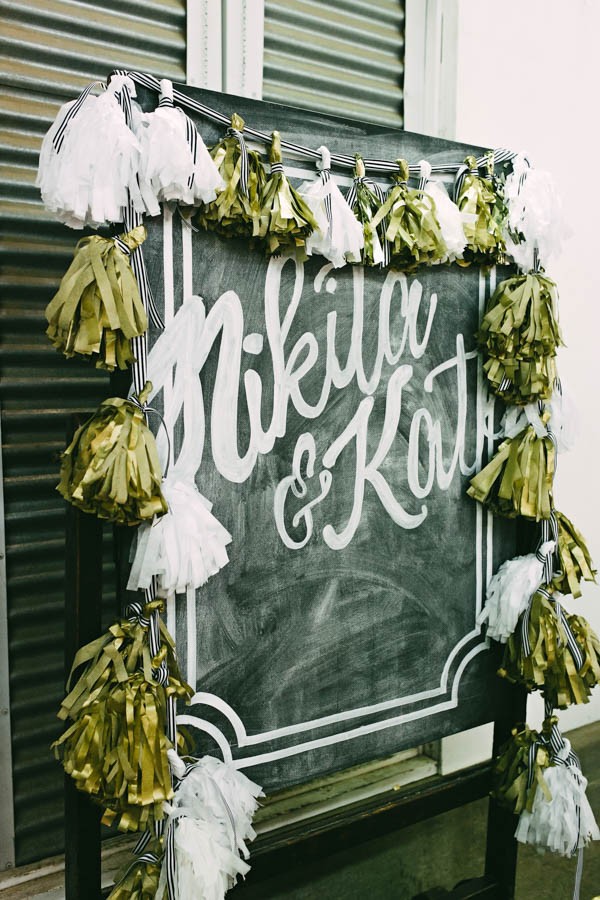 The time of year was one of the most important factors in planning our wedding. With family living abroad, a wedding at the holidays meant they would be in attendance. From there, everything else fell into place with details befitting a winter ceremony and reception.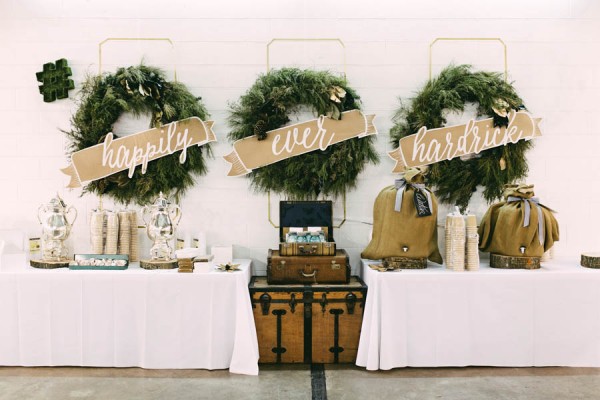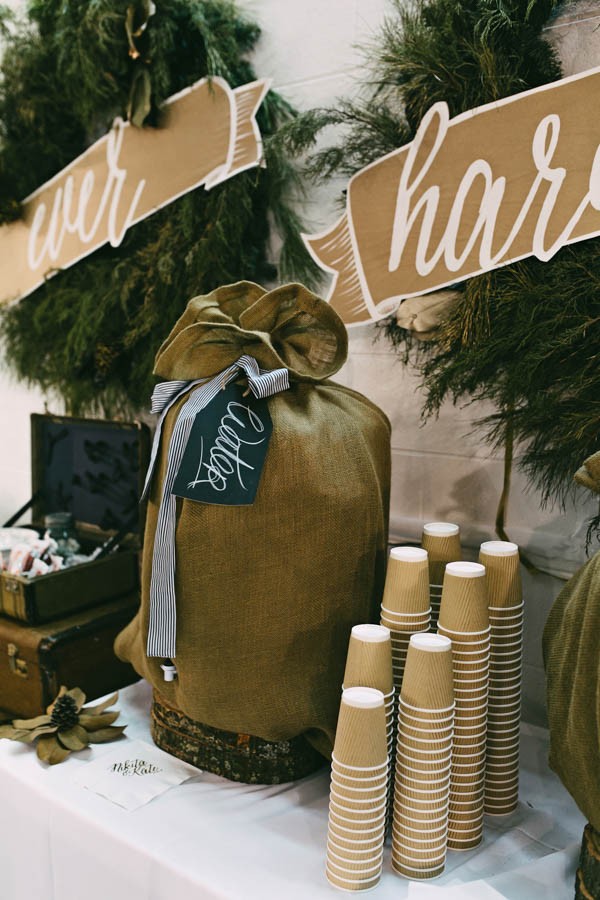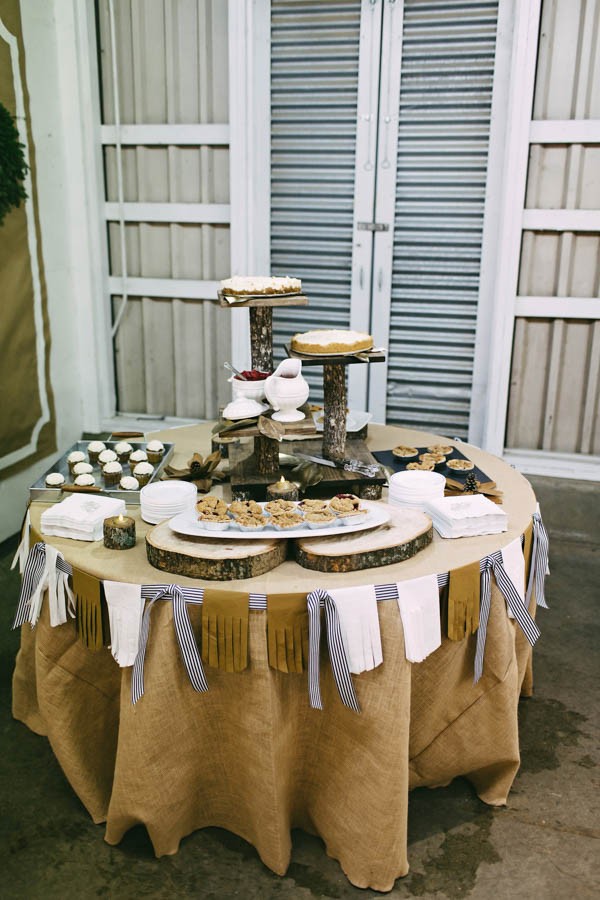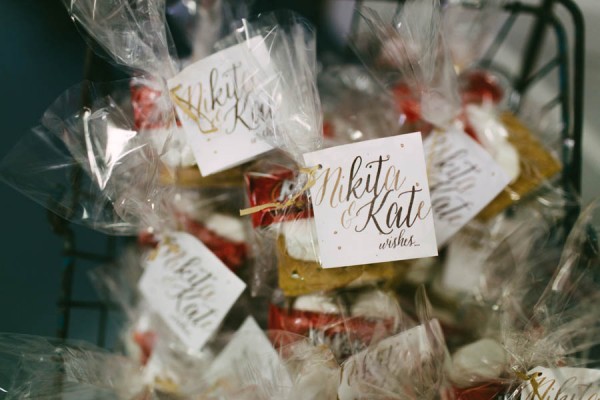 Our couple name is KitKat, niKITa + KATe. My mom suggested we reach out to Hershey's, maker of KitKats, to sponsor the wedding. Instead, we opted to send our guests off with KitKat s'mores – perfect for a December wedding.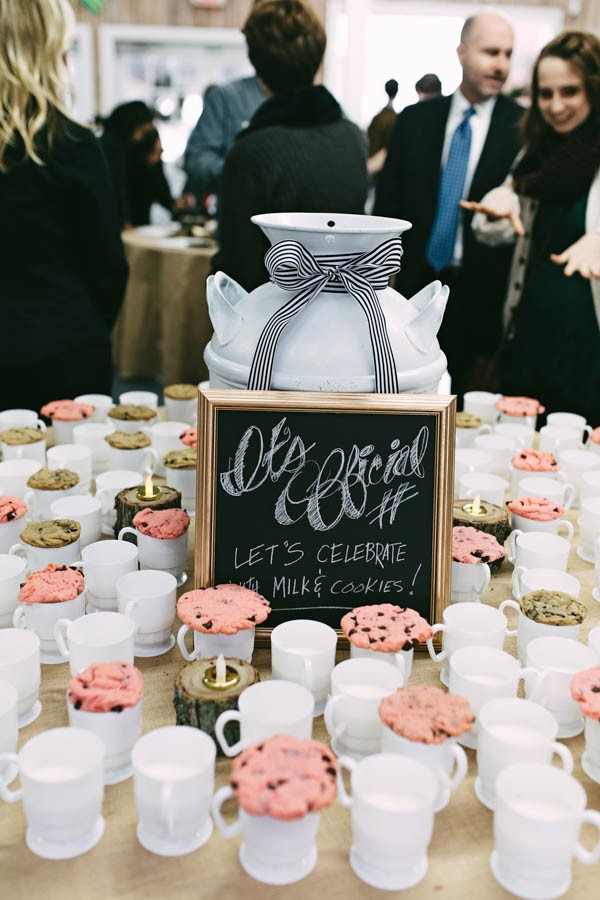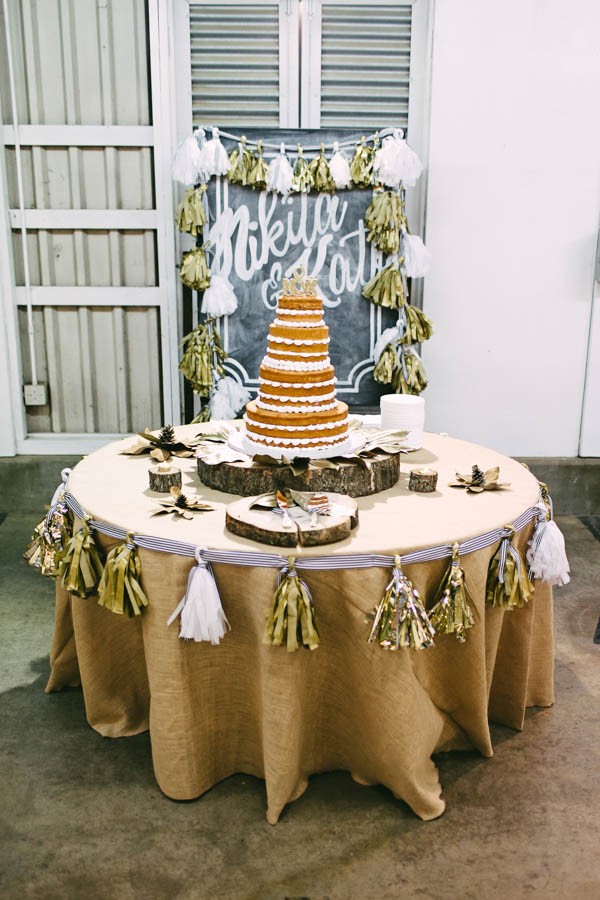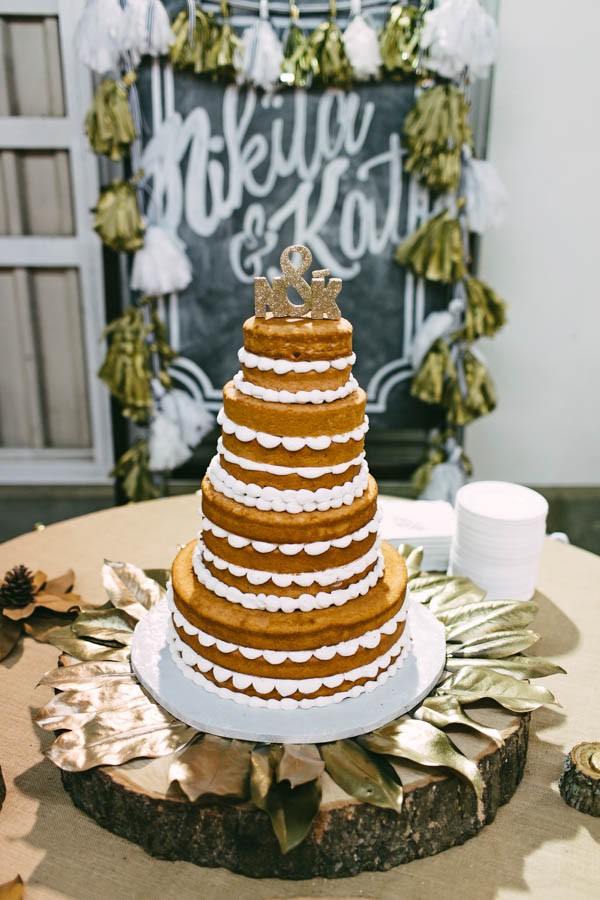 The décor used burlap, wood accents, and hand-painted kraft paper. The natural elements were punctuated with bright, white linens and navy striped accents. Lighting, comprised of café and string lights, highlighted the architectural features of the barn. The hand-painted kraft paper banners and hanging spheres, made of embroidery hoops and string lights, created rooms within the barn. It allowed for the ceremony and reception to be held in one space with ease.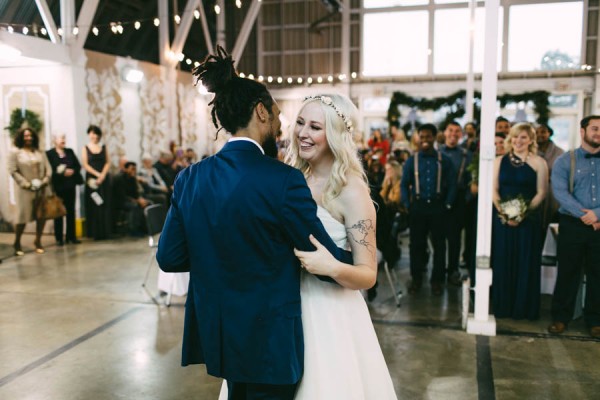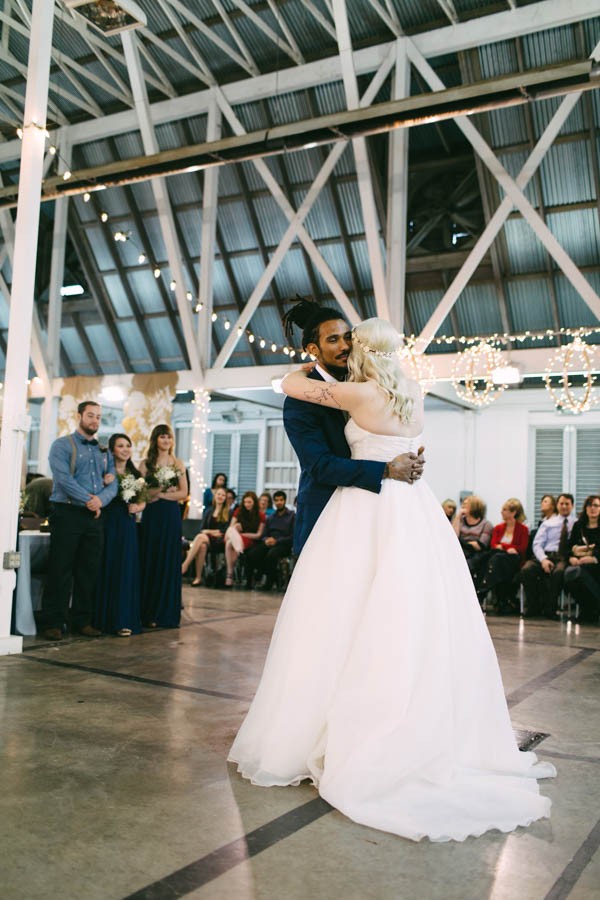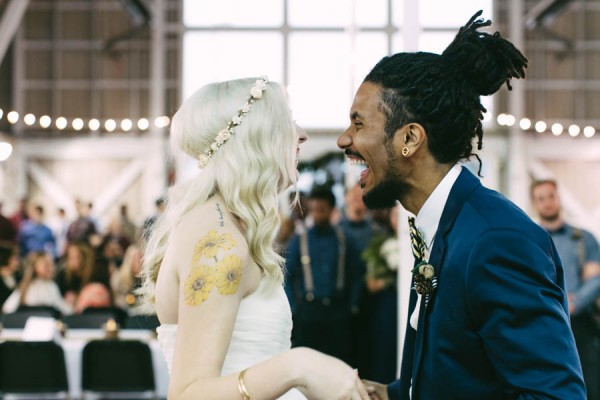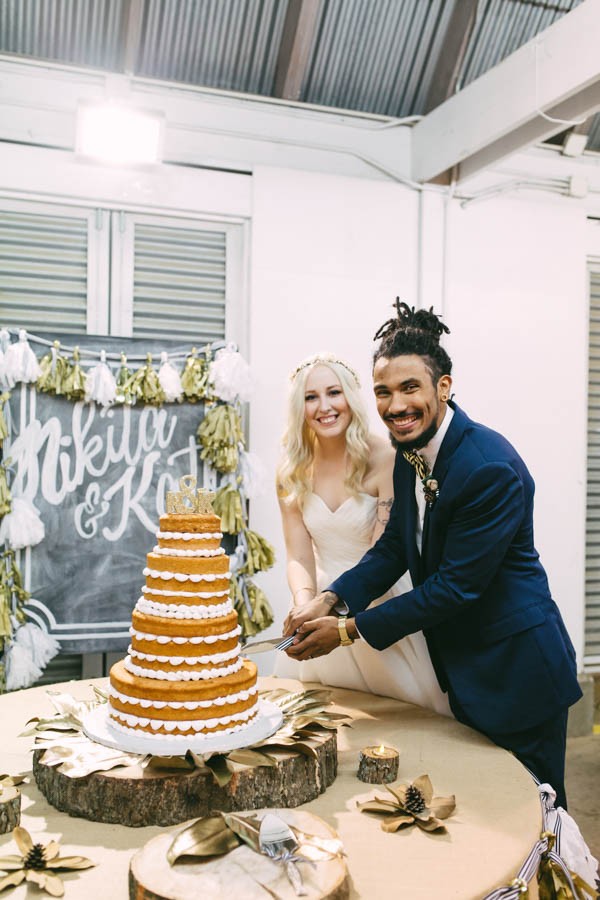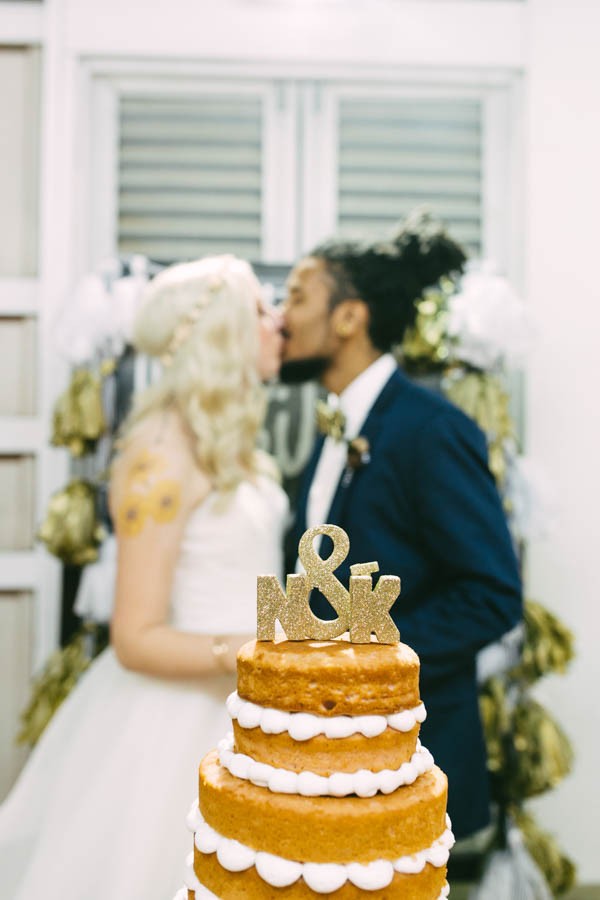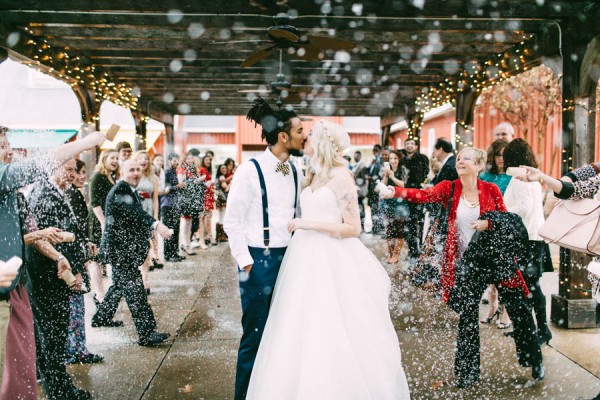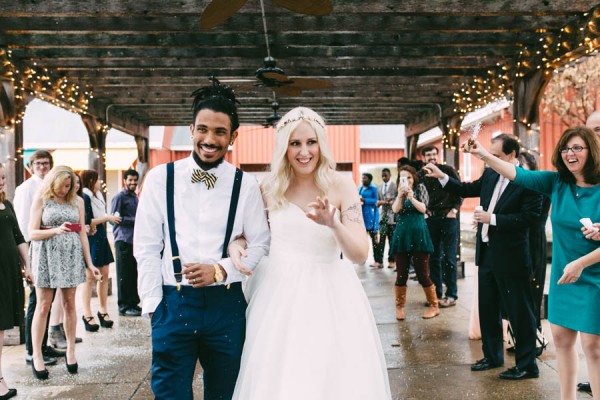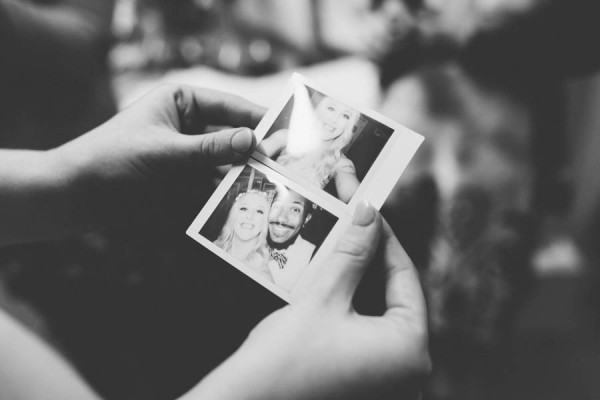 Many thanks to Kelly Ginn Photography for sharing Kate and Nikita's Memphis Agricenter Farmer's Market wedding with Junebug! For more DIY wedding inspiration, take a look at Leslie and Tim's uber-personalized Los Angeles wedding at Monk Space.