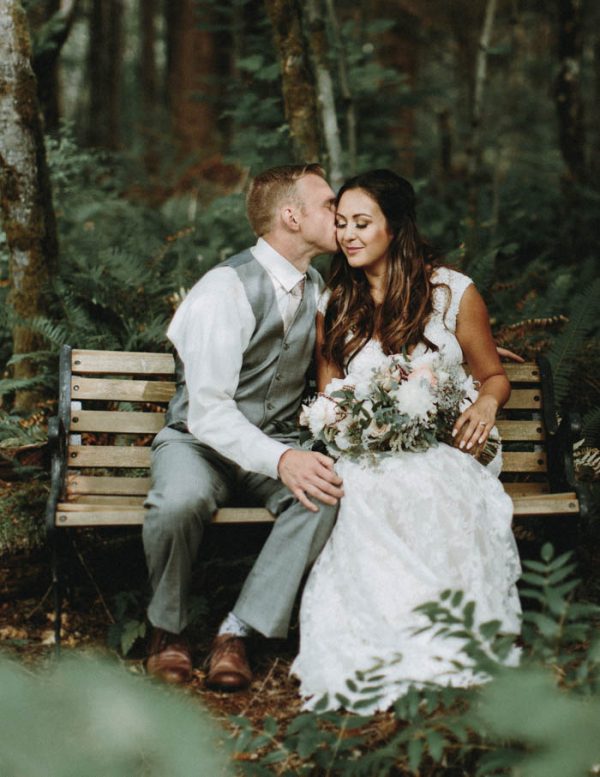 Nestled deep in the woods of Washington, Carmen and Jesse's travel-inspired wedding was a charming affair that marked this couple's first steps in their biggest adventure yet. The private location had it all: a view of the mountains, forests for days, and a breath-taking waterfall that offered an endless supply of stunning photo ops. But it was the intimate feel they could create for their guests that made Carmen and Jesse fall in love with this location. They chose a soft color palette of peach, white, and gray to blend effortlessly with the natural surroundings. To tie in the travel theme, they used small globes for centerpieces, recovered chairs with a vintage map fabric, and created custom golden compasses for favors. Everything about this wedding was cozy and sweet, and Anni Graham Photography captured those feelings in such a beautiful way.
The Couple:
Carmen and Jesse
The Wedding:
Private Residence, North Bend, Washington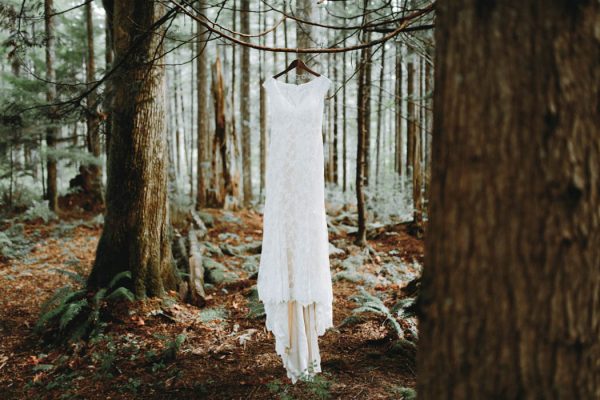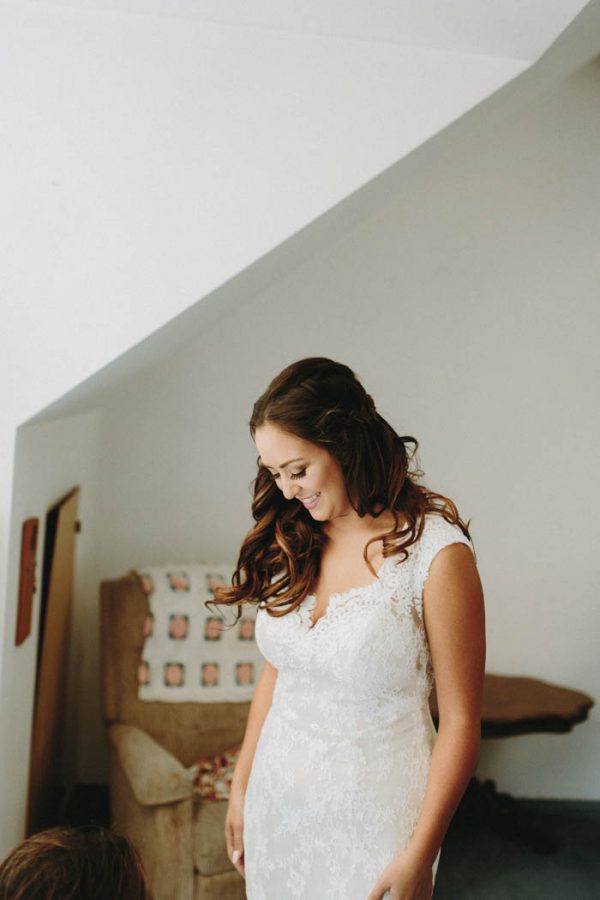 When we started planning our wedding we thought about a location where no one has been before. Not wanting a wedding venue that felt rushed and overly used, we decided on family property that was intimate and meaningful, where we could show our closest family and friends who we are as a couple.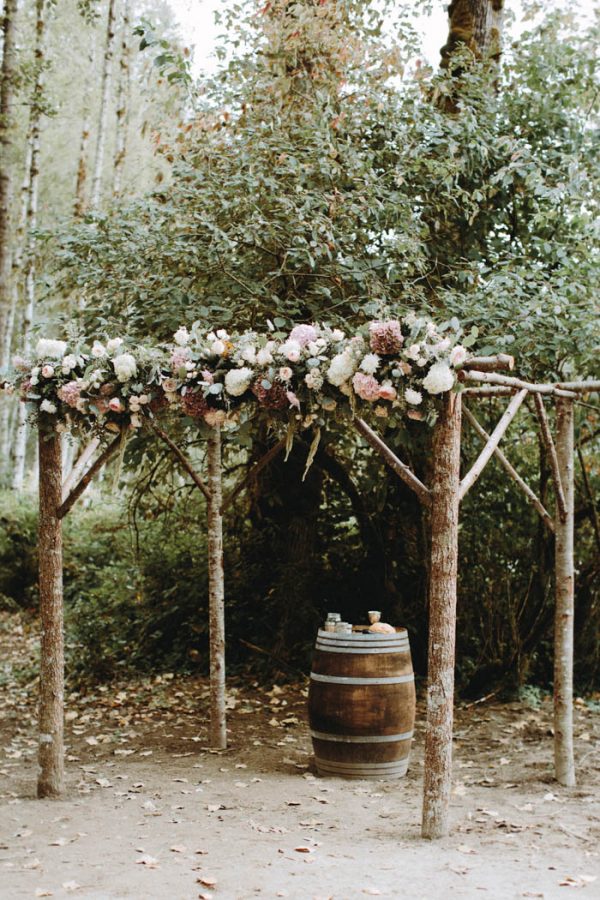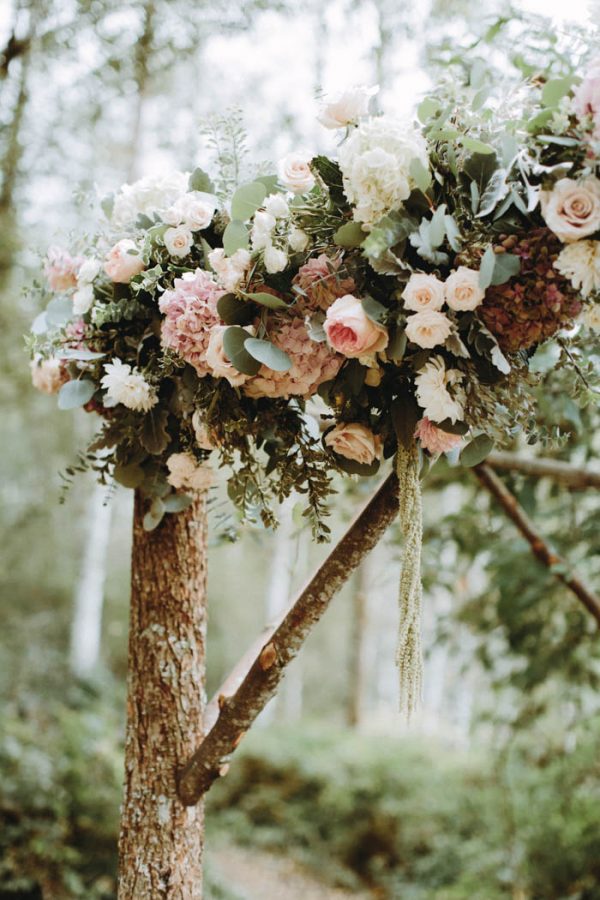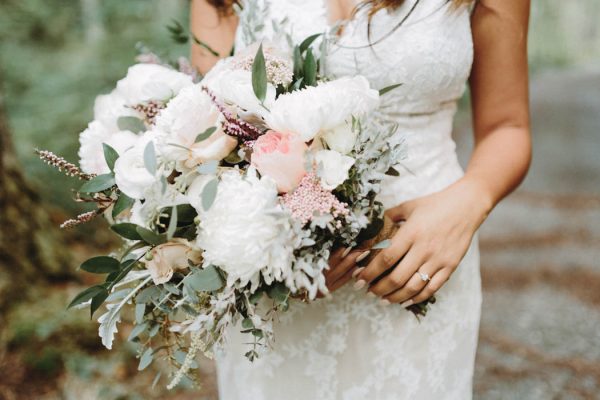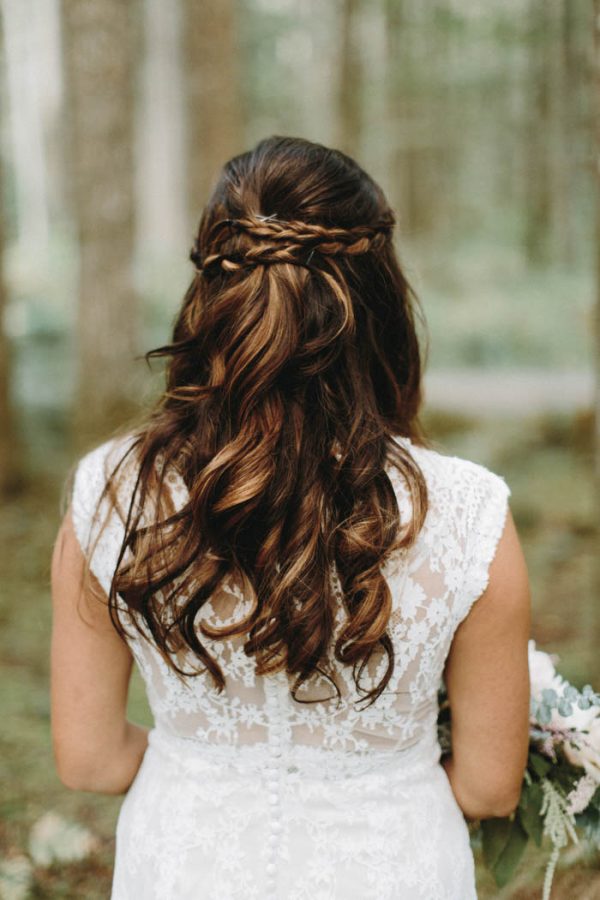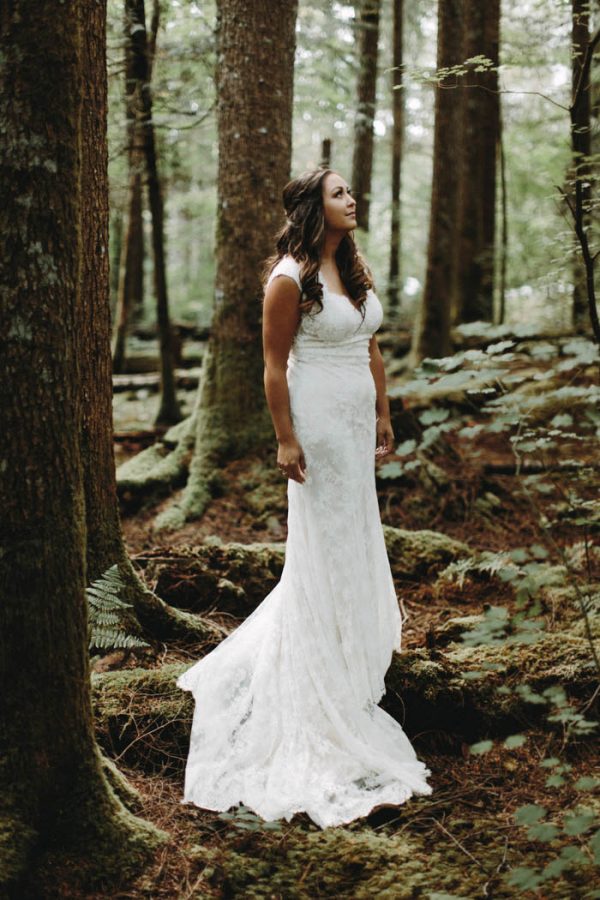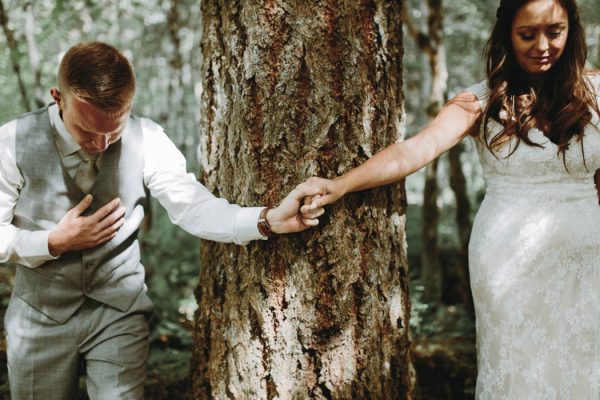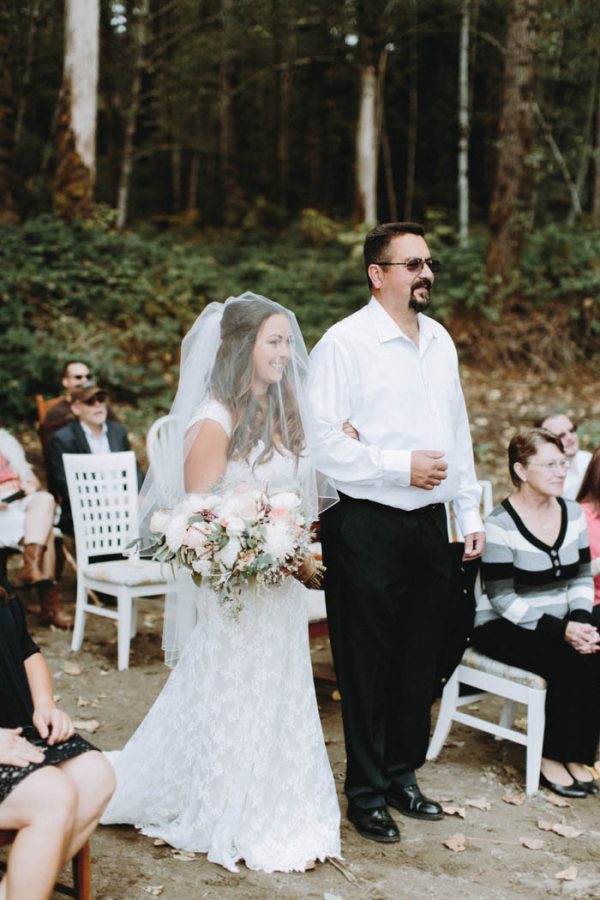 When I saw Carmen walking down the aisle, there was nothing else going on in the world beside us coming together. Her face was lit up and the guests went silent in awe.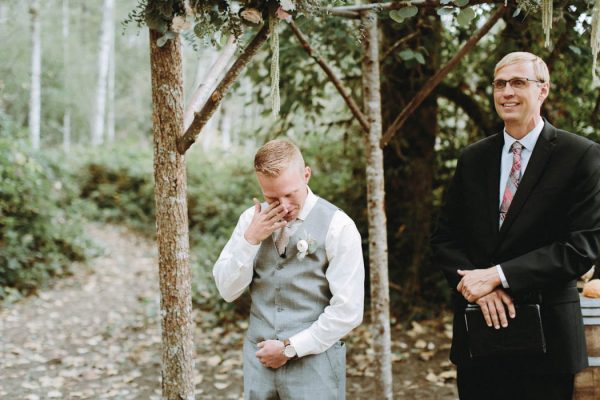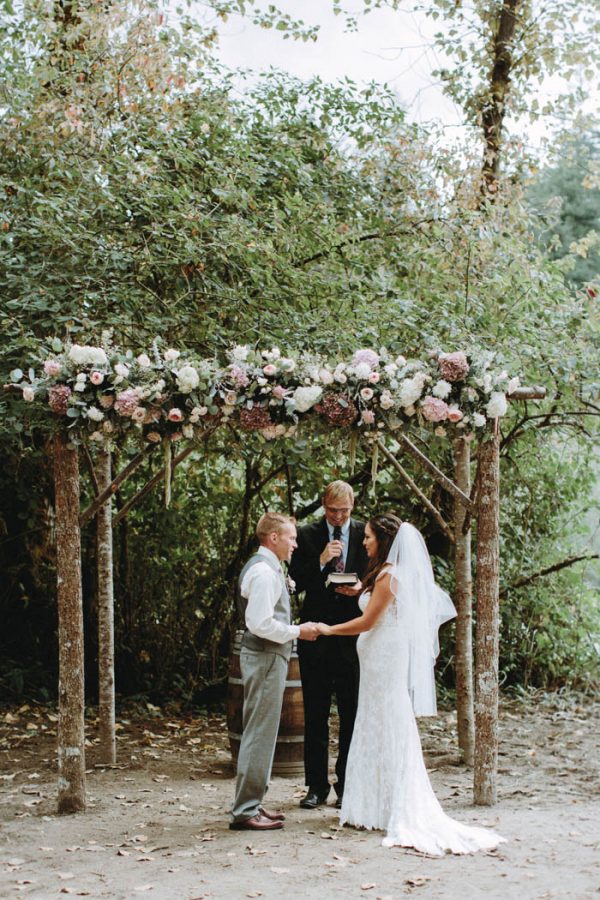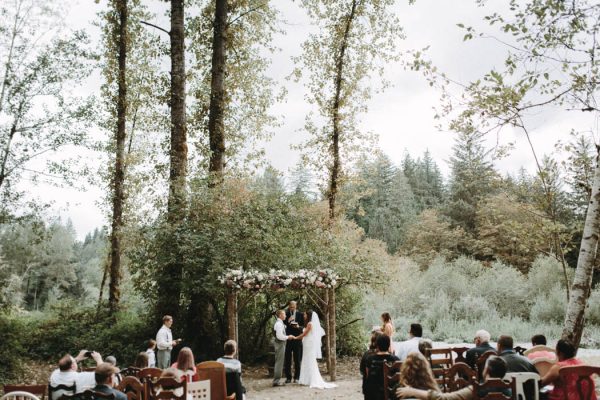 Although the overall ceremony was very Christian traditional, we personalized our sand ceremony, including our son to be part of it and visualizing us blending together as a family.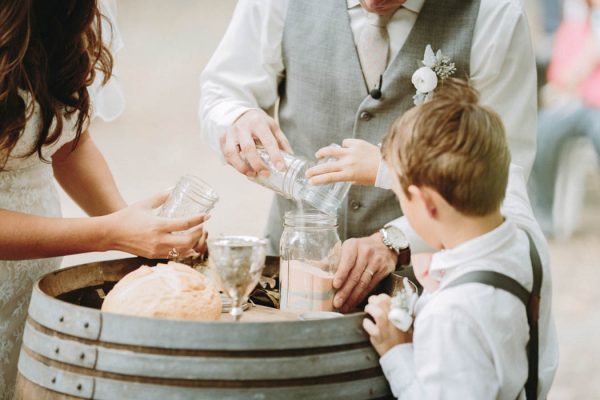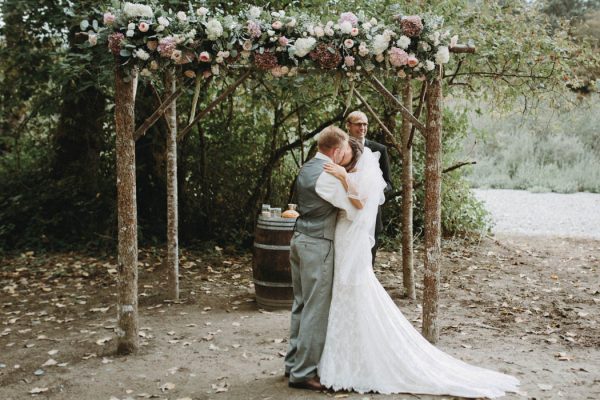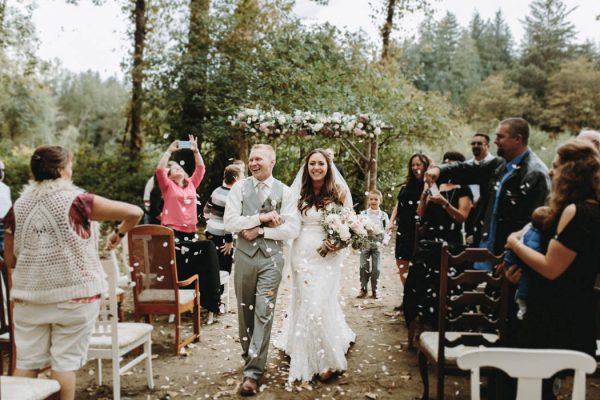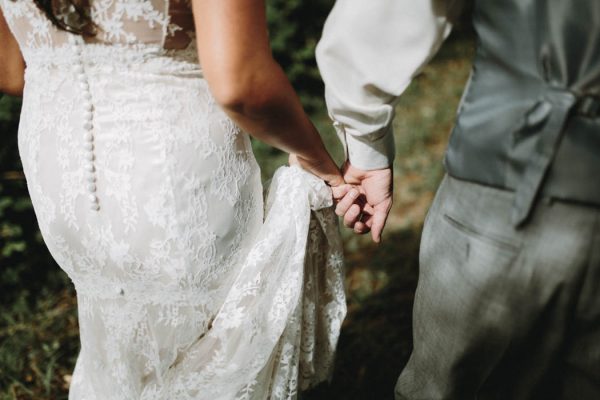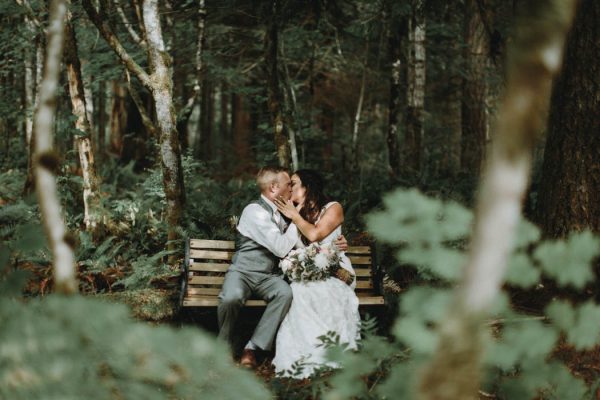 We picked a family property because of the intimate feeling we could create. Mountains in the distance draped in clouds, towering evergreens in every directions with just a short walk down a hill and through the forest to the river. There was even a Christmas Tree farm next door that we were able to use for some of our photos!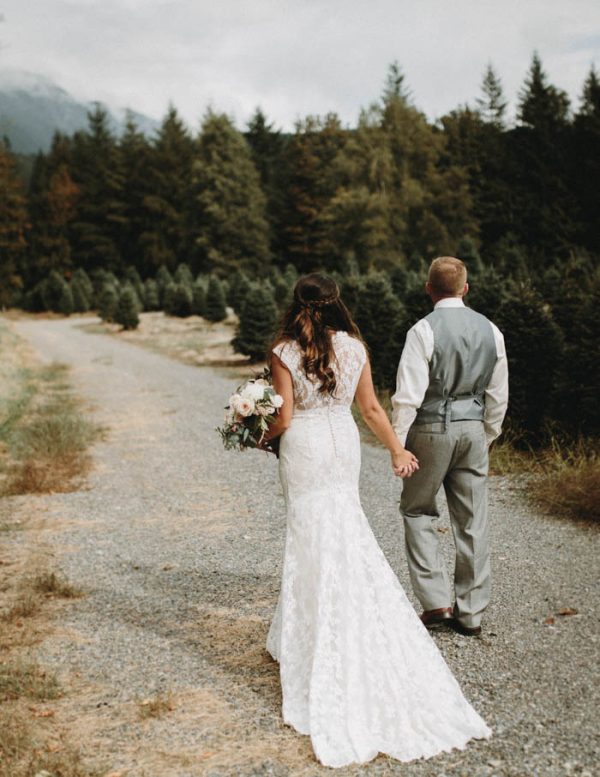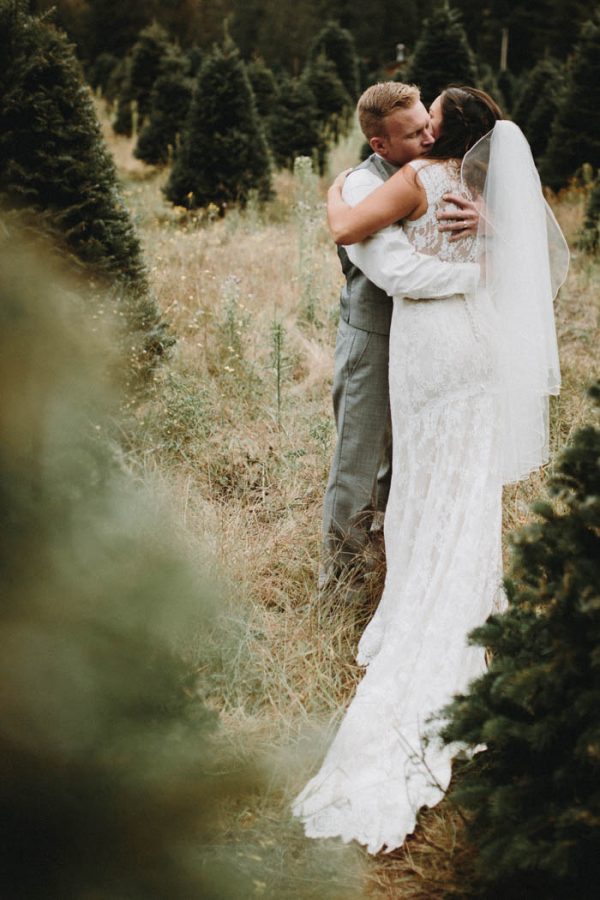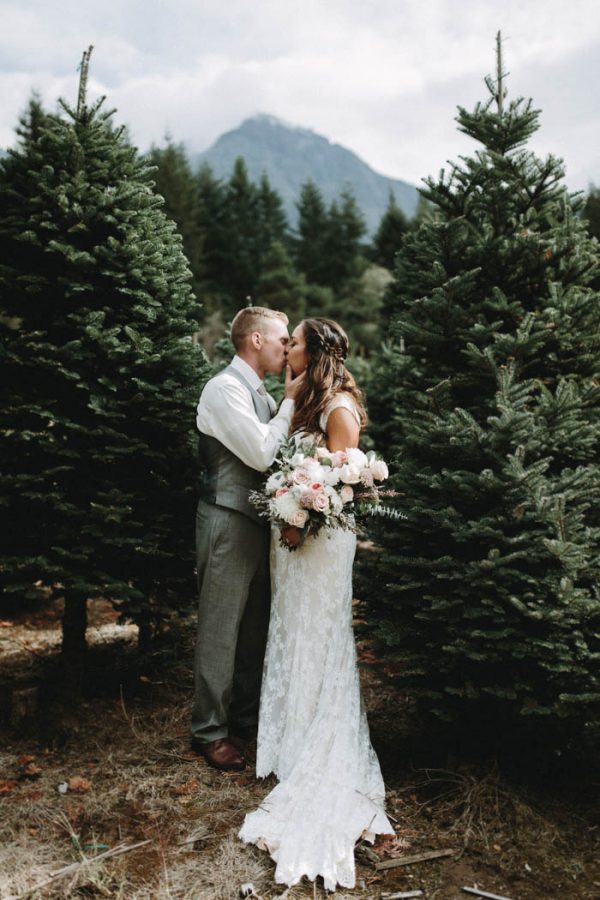 There was this incredible moment down at the falls. We were blessed by a tribal leader before going down. As we were standing on the rock and watching the water pour down, that's when it hit: We are married! This is the beginning of our forever. This is my dream come true.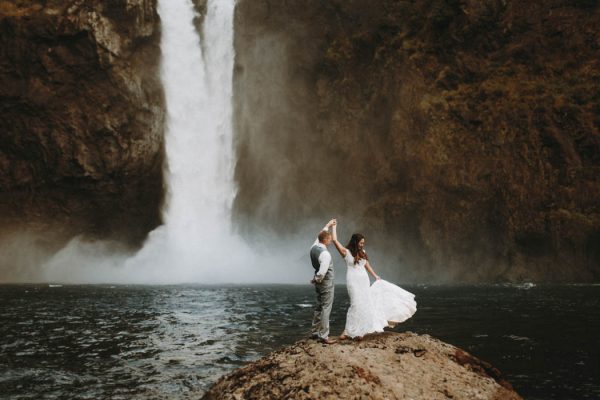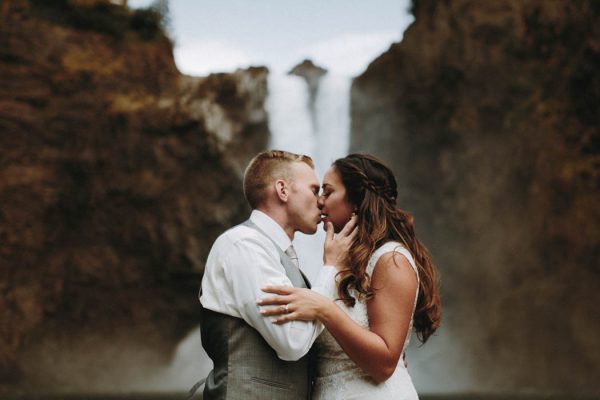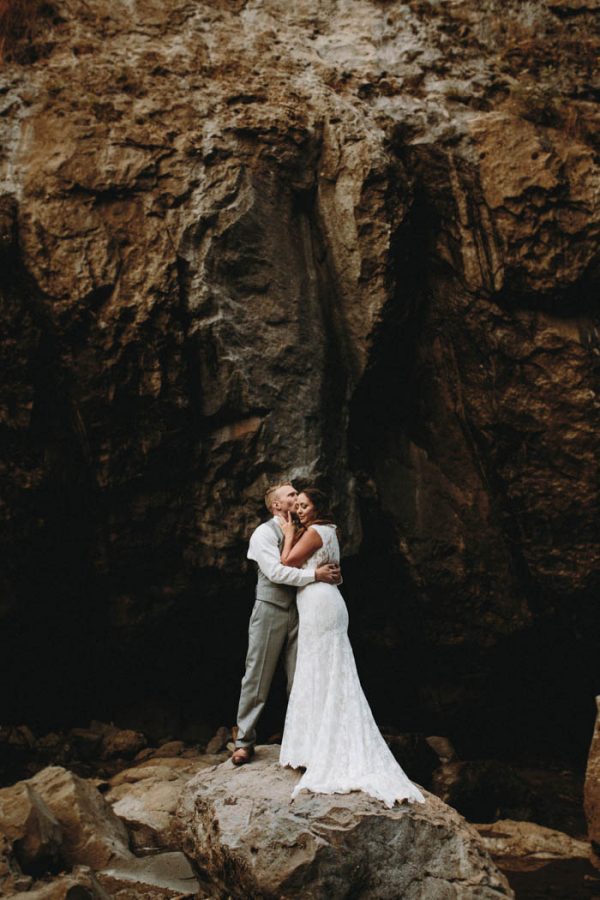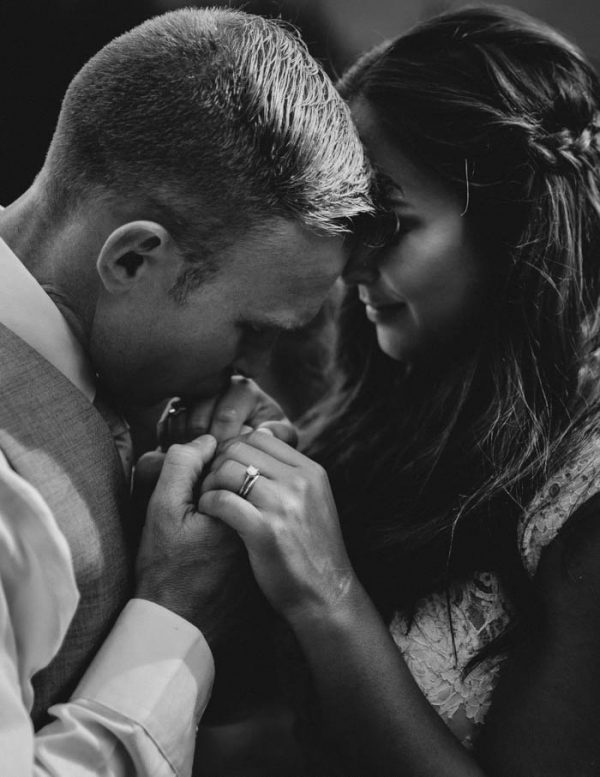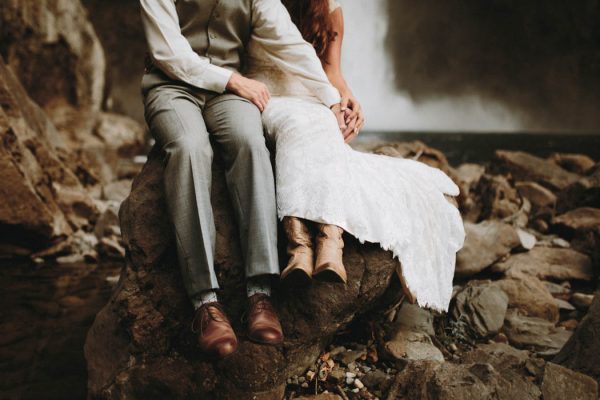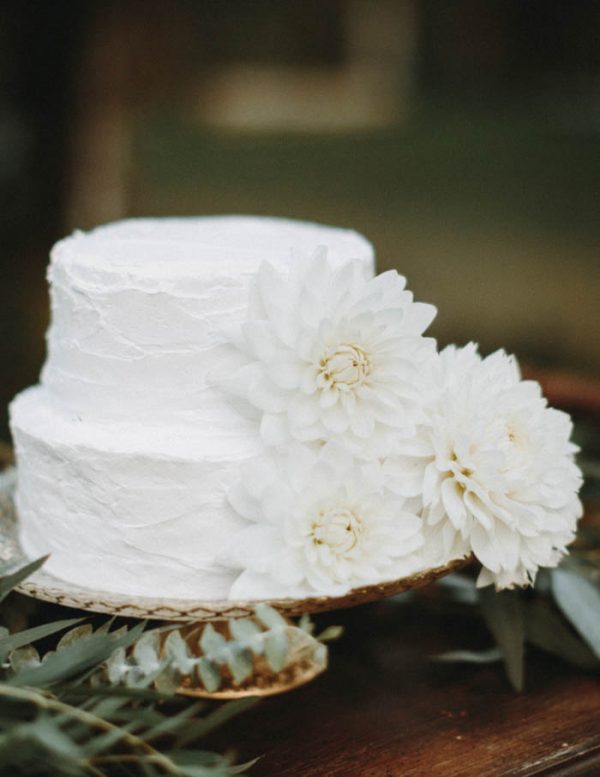 Starting off, we wanted our look to be something simple and unique. Further along the way, we realized we were building a theme around what we as a couple love to do: travel. Our goal was for others to feel the sense of excitement as to where life may take us.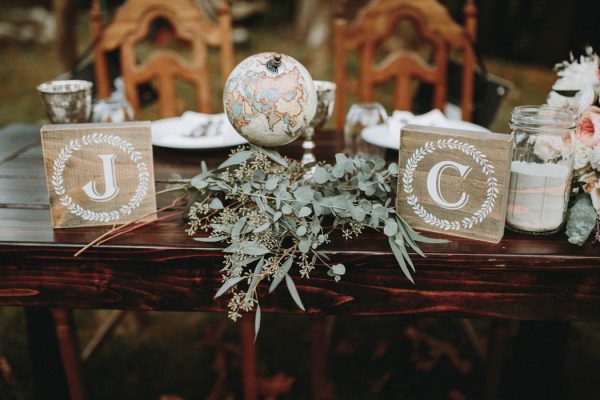 Our guest book was an atlas to sign, and we used globes for the center of each table. We also covered the chair cushions with map fabric. Our goal was for others to feel the sense of excitement as to where life may take us.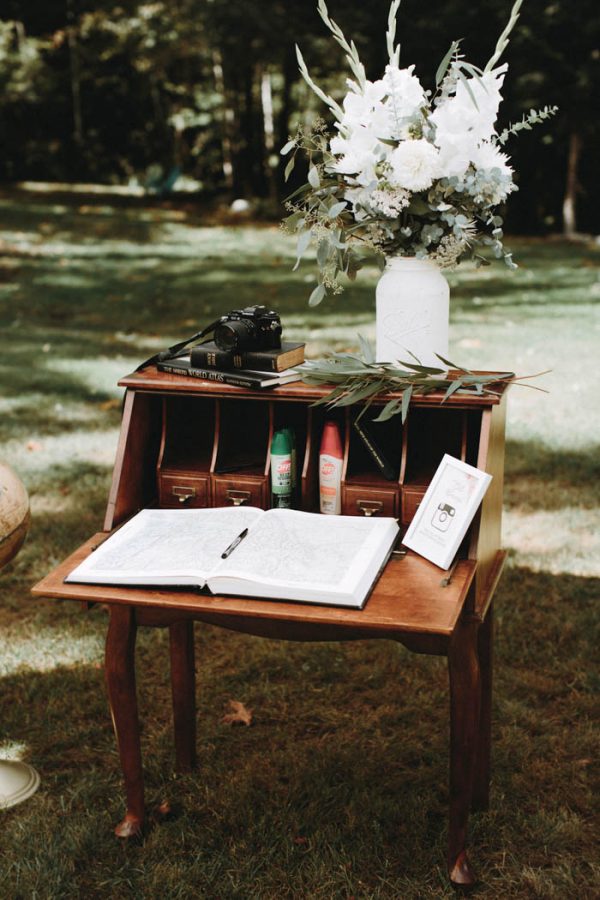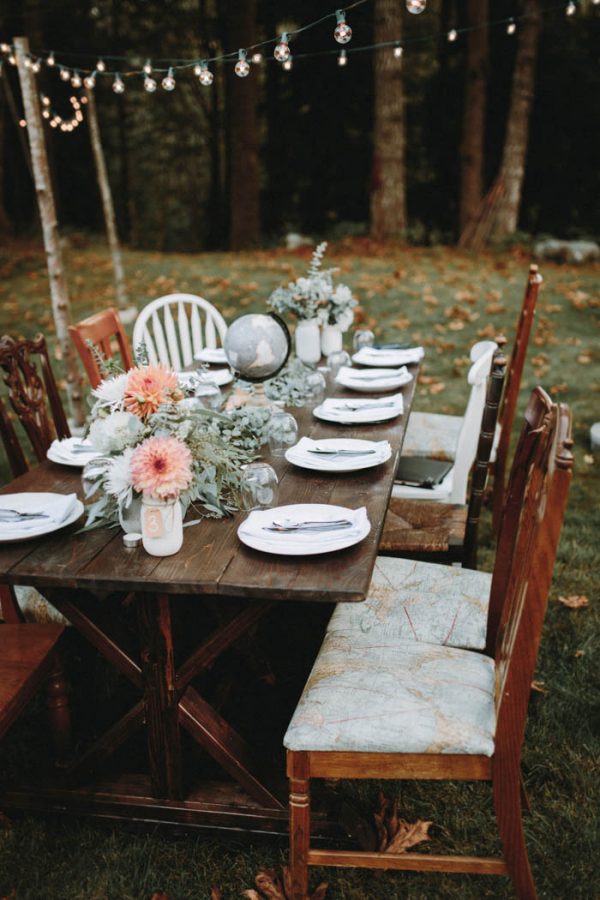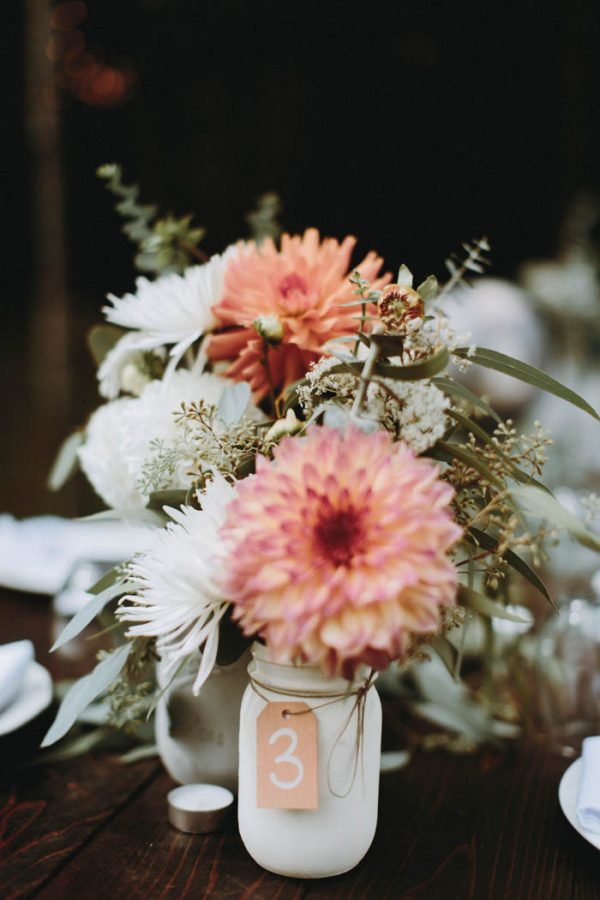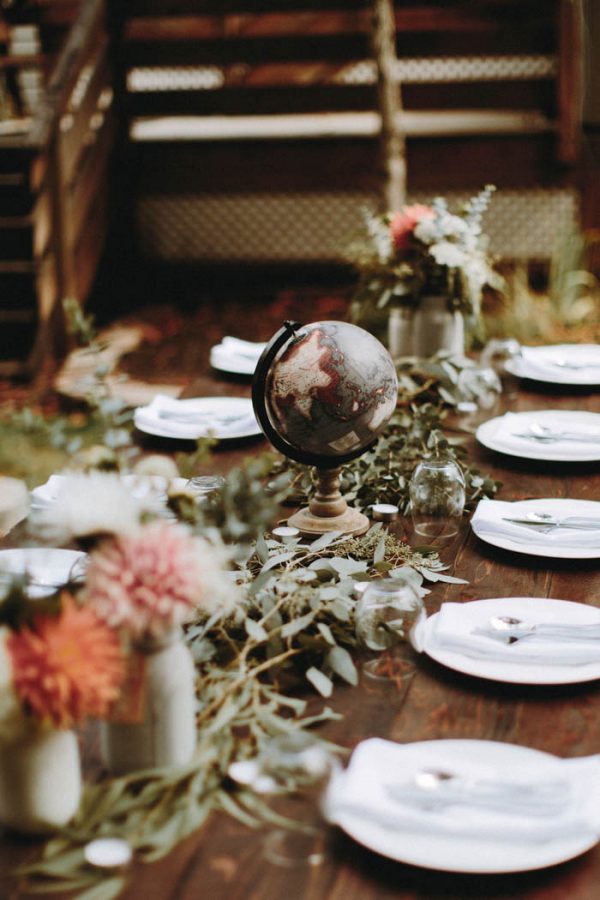 With an outdoor wedding in the woods, there is already so much beauty surrounding you. We wanted our colors to stay soft and blend in, which is why we chose white, peach and gray.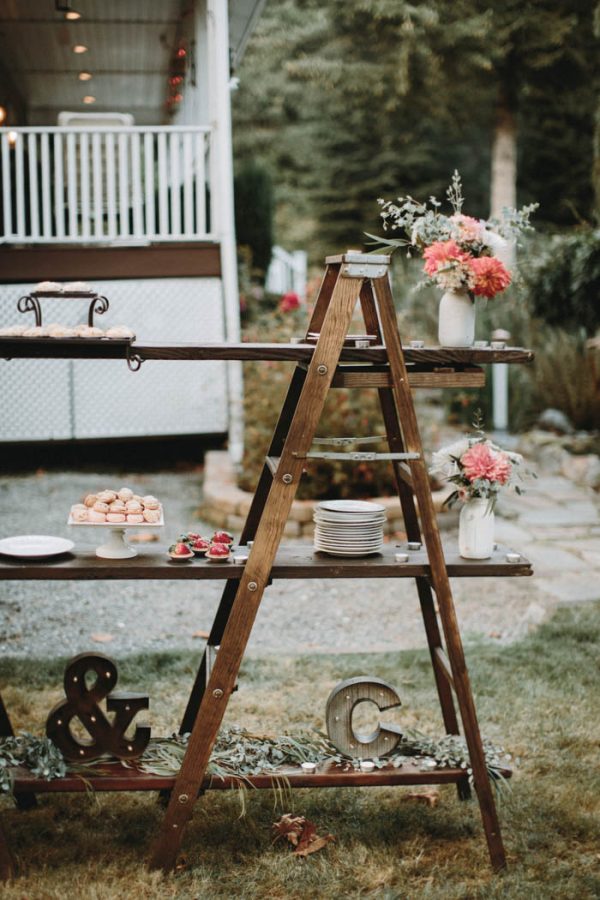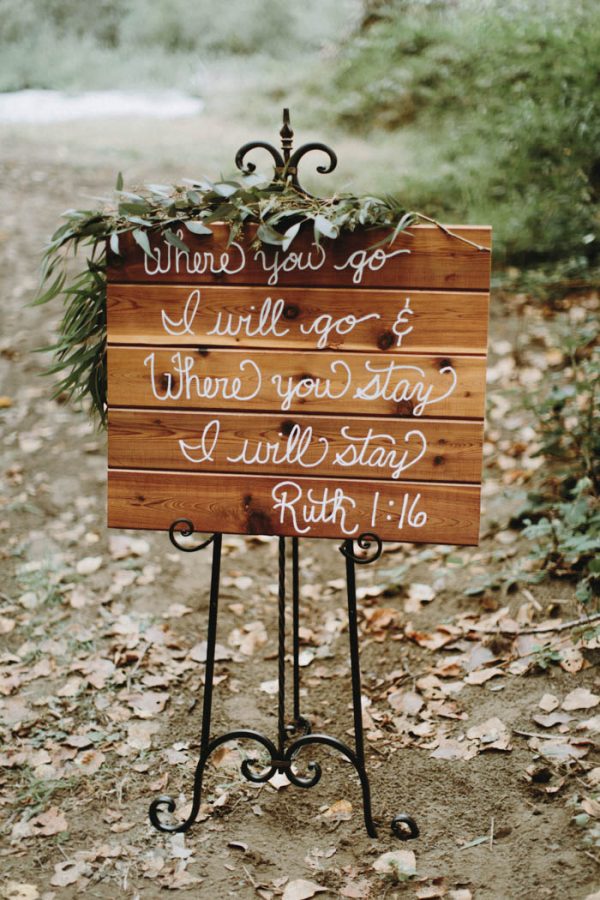 We had gold compasses as our wedding favors that said, "Carmen and Jesse 9.3.16. Our life together is an adventure, and we will never be lost without each other."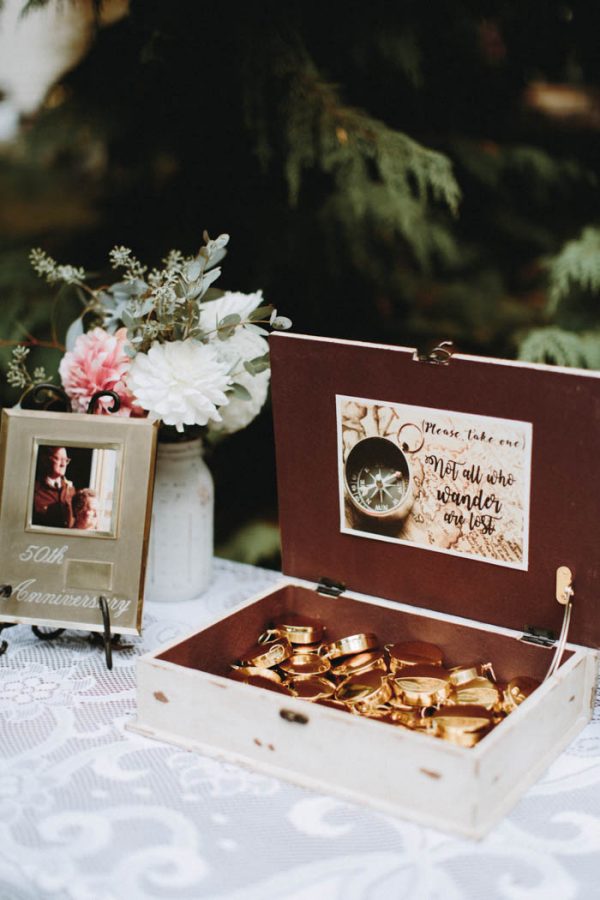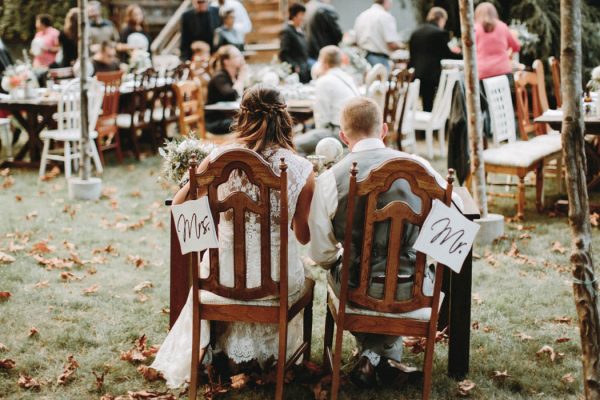 Processionals: "You're beautiful" by Sarah Reeves and "Ever Be" by Kalley Heiligenthal
Recessional – "Jessie's Girl" by Rick Springfield
First dance – "Come Rain or Come Shine" by Ray Charles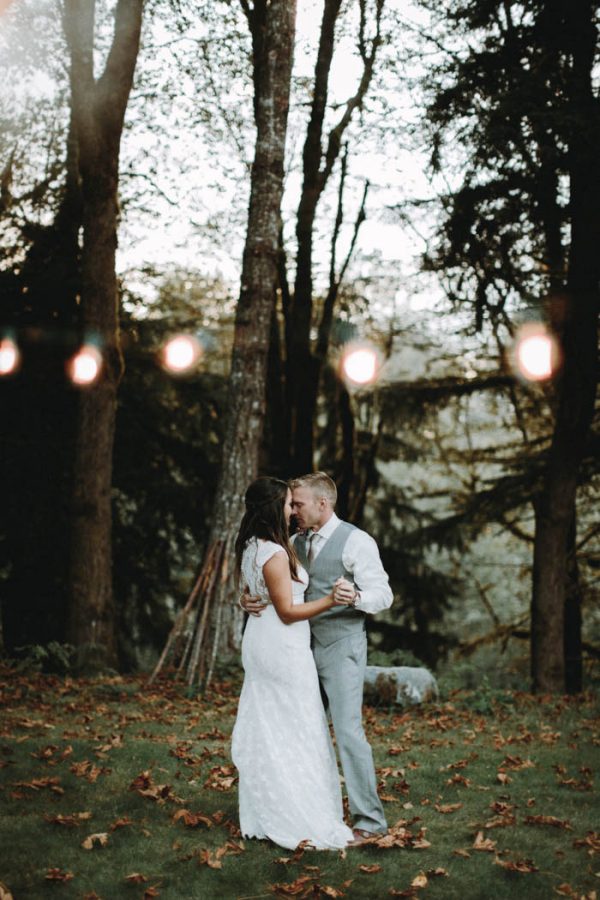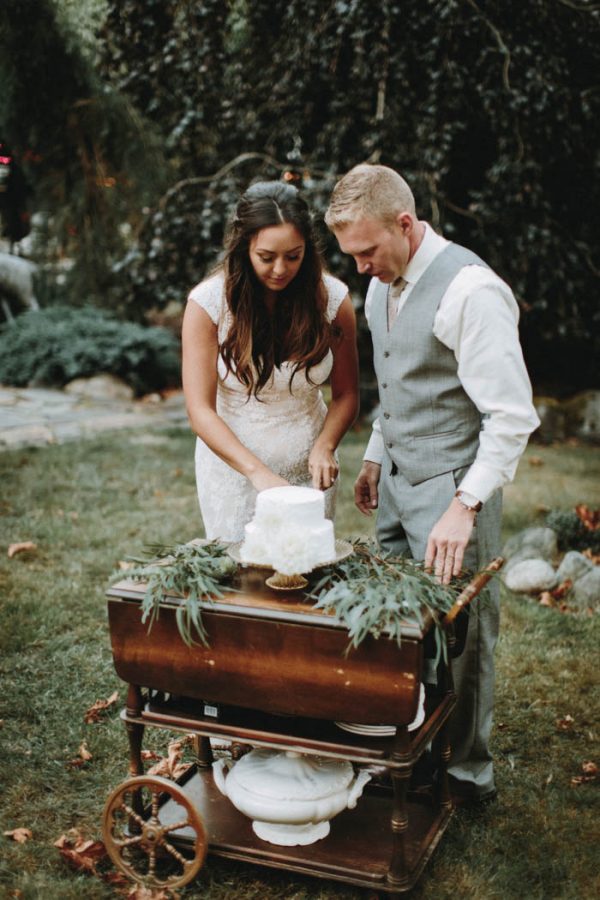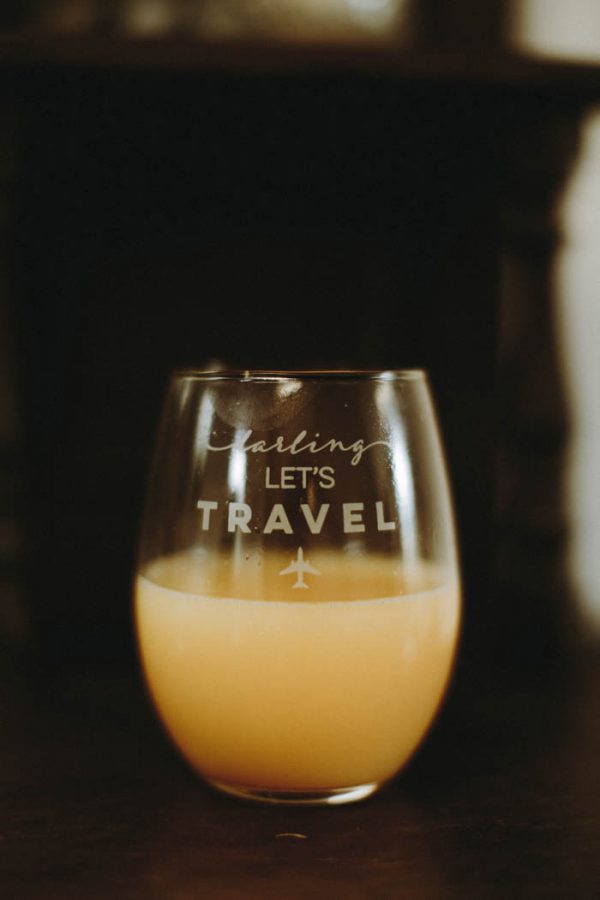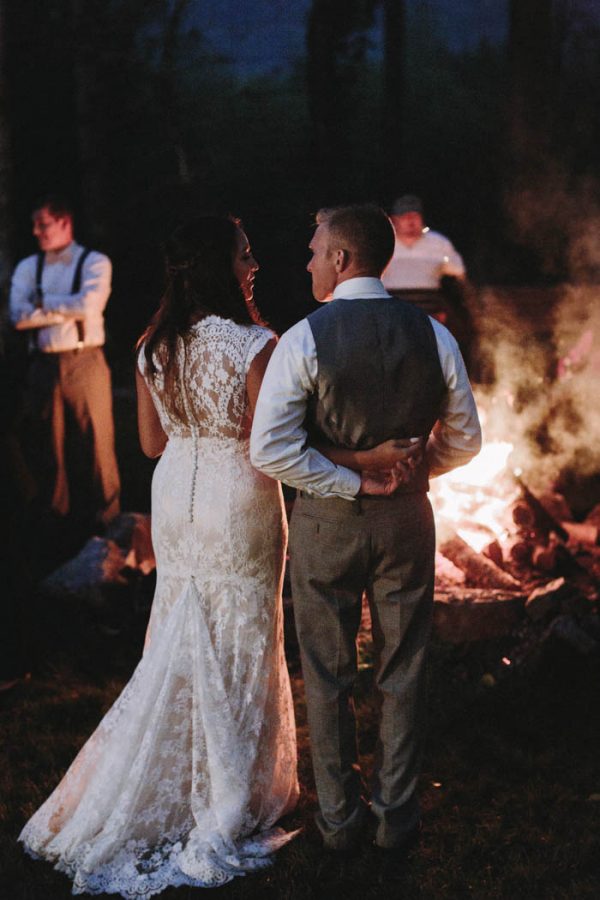 Congratulations to Carmen and Jesse on your new journey together, and a special thanks to Anni Graham Photography for sharing this gorgeous wedding! Looking for more woodsy wedding inspiration? You've got to see this earthy California forest wedding at Saratoga Springs!