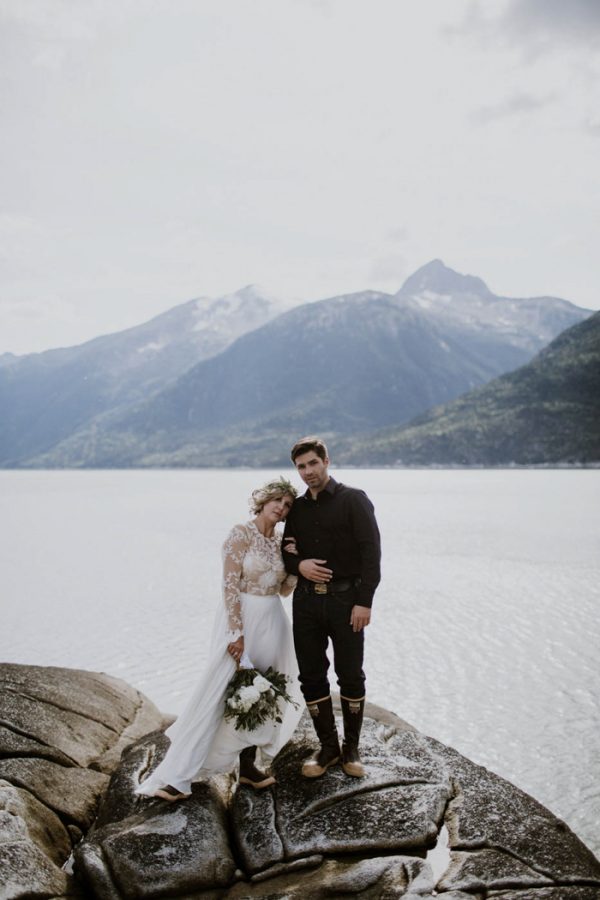 Wanting to bring their two favorite worlds of Alaska and Idaho together, Madora and Cullen planned an incredibly epic and outdoorsy Alaskan destination wedding! The adventurous couple took breathtaking portraits with Christine Marie Photography near an icy lake before saying "I do" and hosted an emotional ceremony in Skagway Museum's garden. Between Moscow Mule mug favors, a delightfully Alaskan meal, and tons of dancing, we love the intimacy of Madora and Cullen's reception at The Historic Skagway Inn!
The Couple:
Madora and Cullen
The Wedding:
Skagway Museum & The Historic Skagway Inn, Skagway, Alaska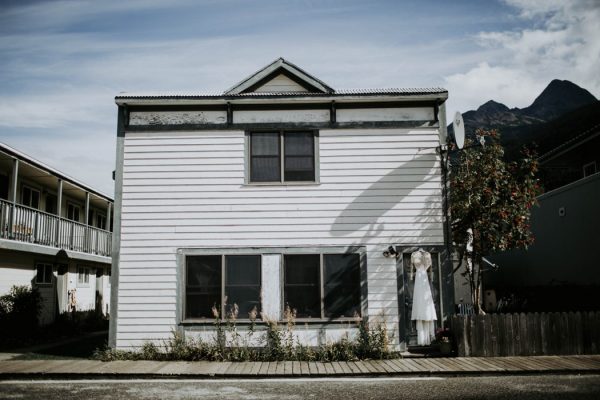 We wanted to bring our two worlds (Idaho and Alaska) together and that's exactly what we did. We created a simple and laid back vibe but with so much character and intimacy.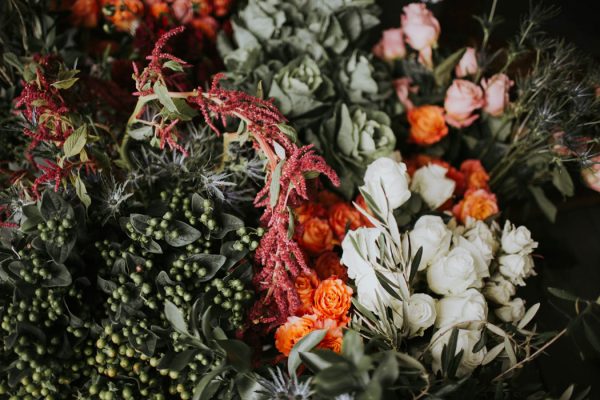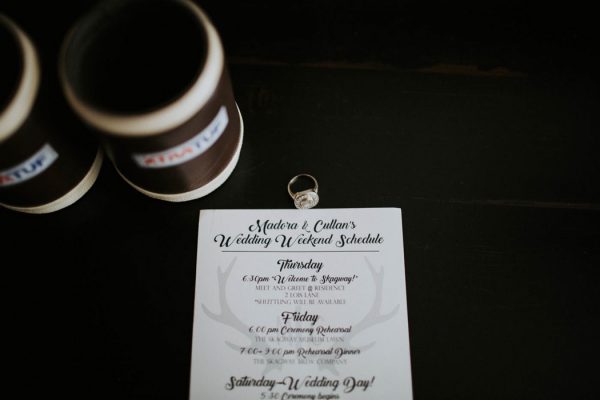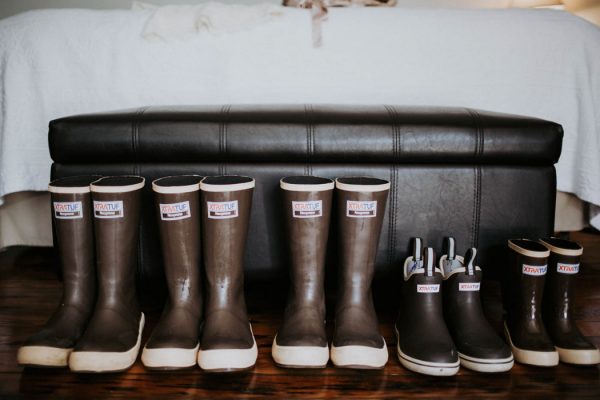 The help and support I received from my family and friends was something so important to me in planning my wedding. We didn't have a wedding planner, so my mom and I, along with many others, made the best team. It was such a fun experience. We laughed a lot, tried not to get frustrated over minuscule things, and had fun creating an intimate, beautiful wedding in Alaska.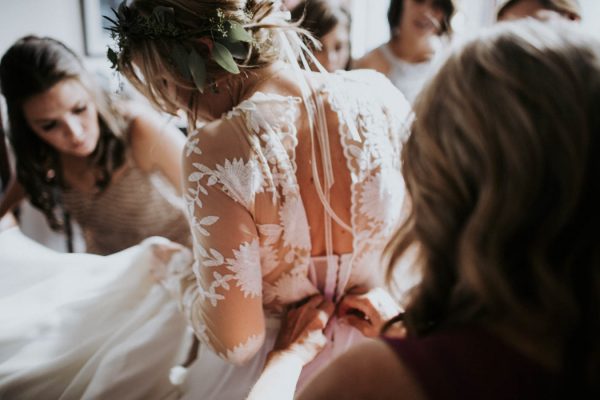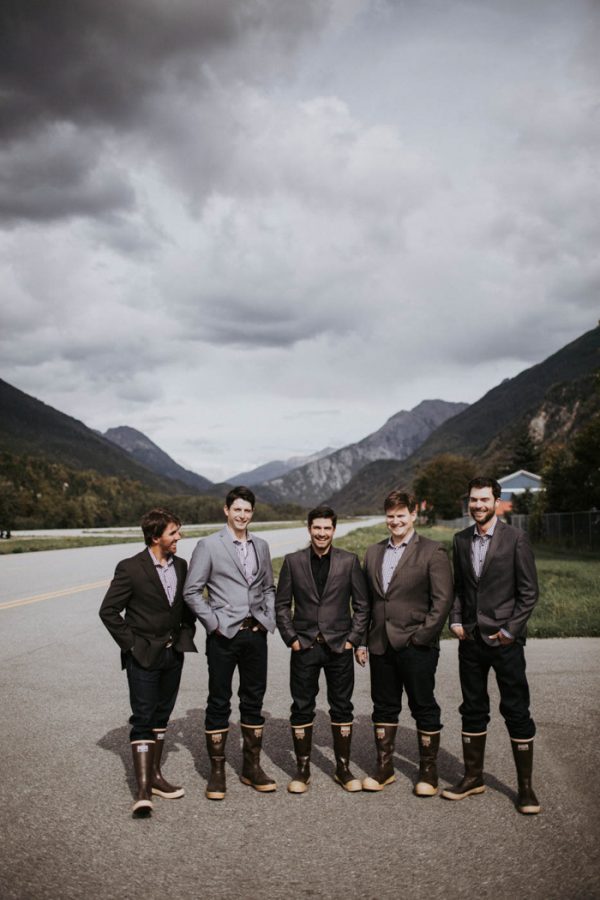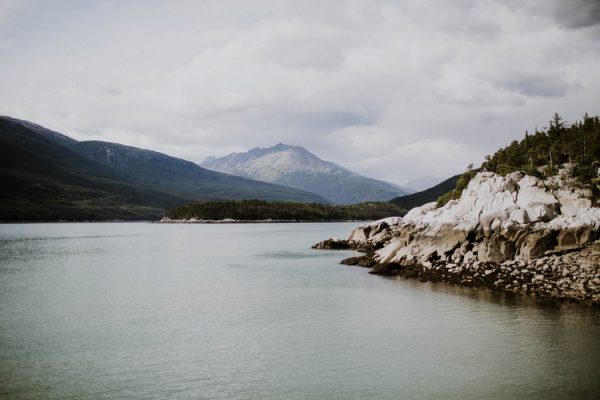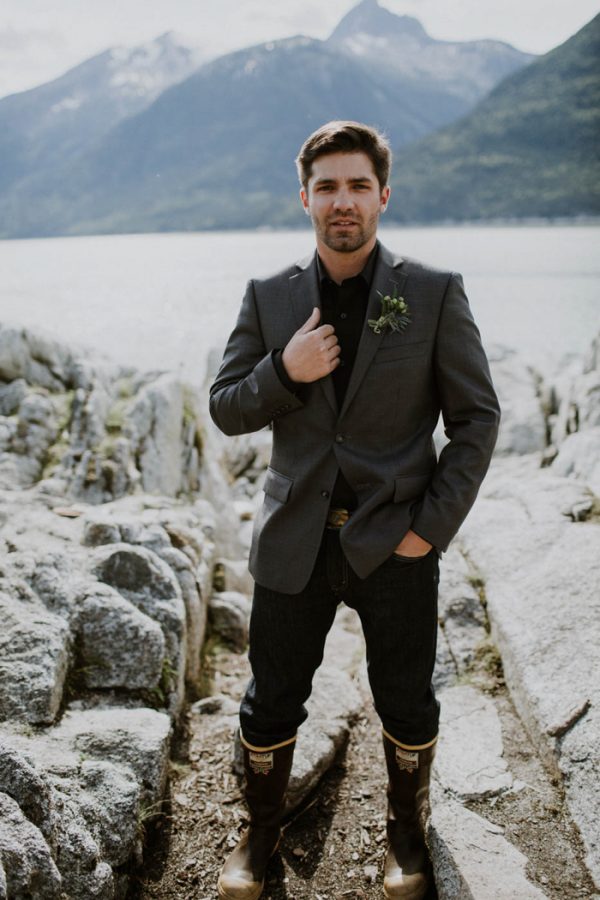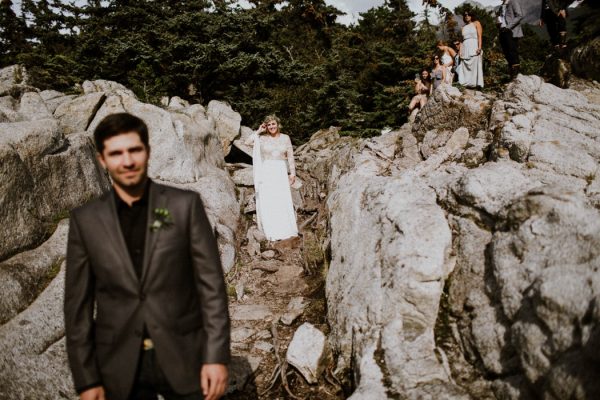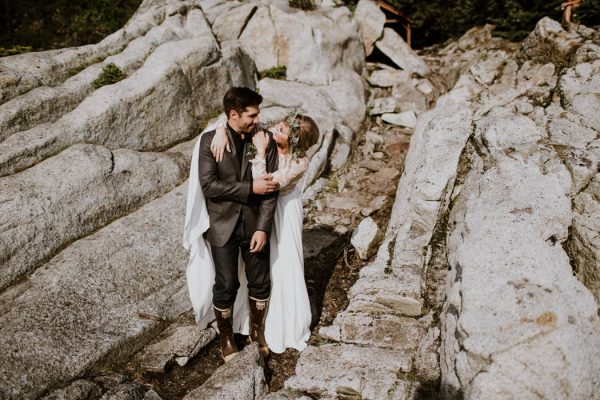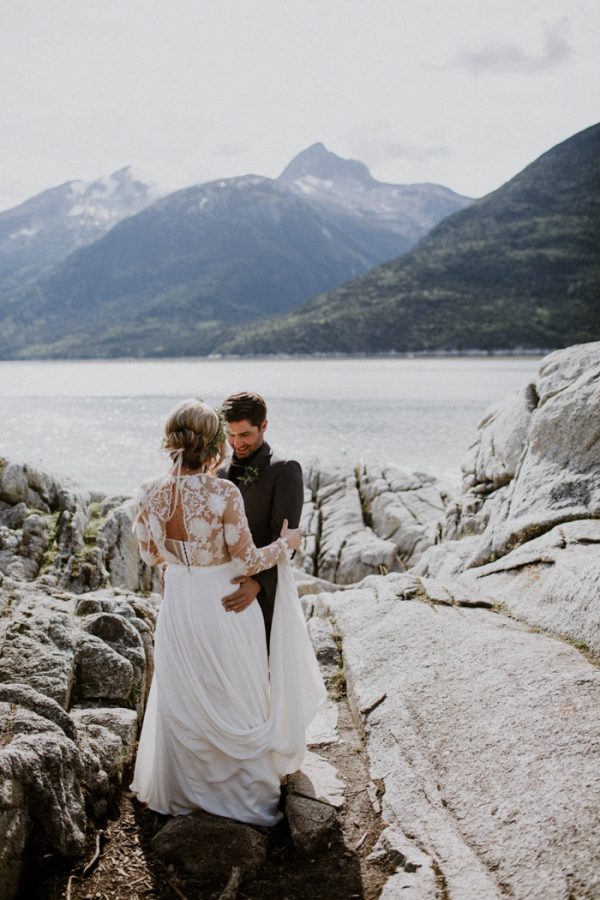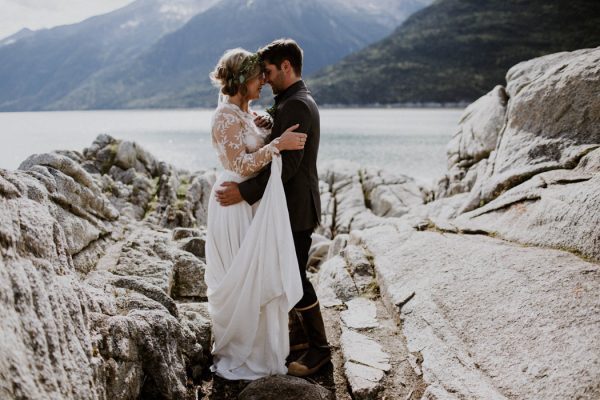 Our photographer was so amazing! We all laughed the whole time and it felt seamless and fluid. She had so many great ideas and beautiful visions that we honestly just let her guide the way. It never felt staged and Cullan and I enjoyed the intimacy of it all! We felt the passion that Christine holds for photography and it shows in how incredible our photos turned out.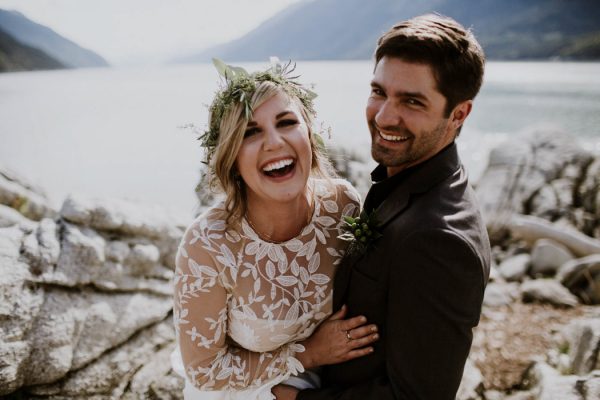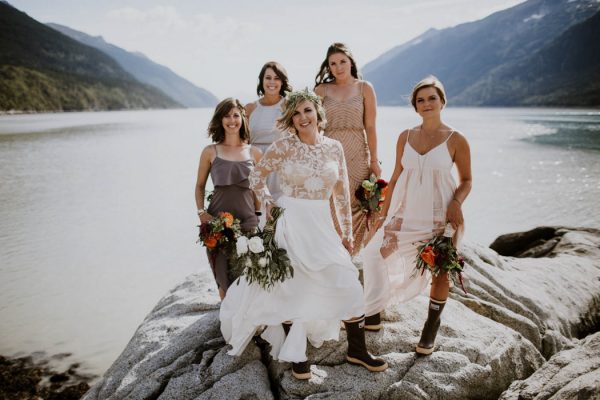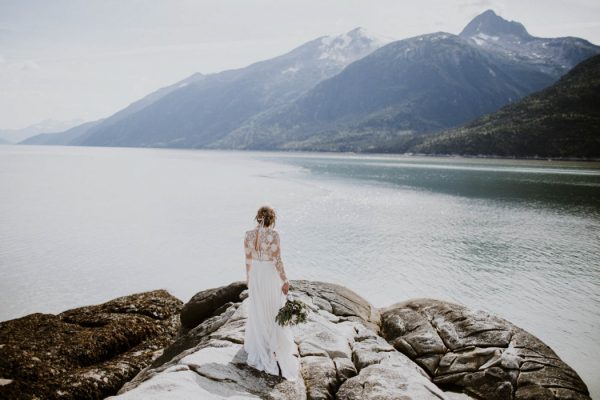 One small detail that I would like to share with brides is don't take an army with you when wedding dress shopping. It's already overwhelming; you don't need a million opinions pulling you in opposite directions on top of it. I only had three people there and that was perfect, but definitely enough female opinions.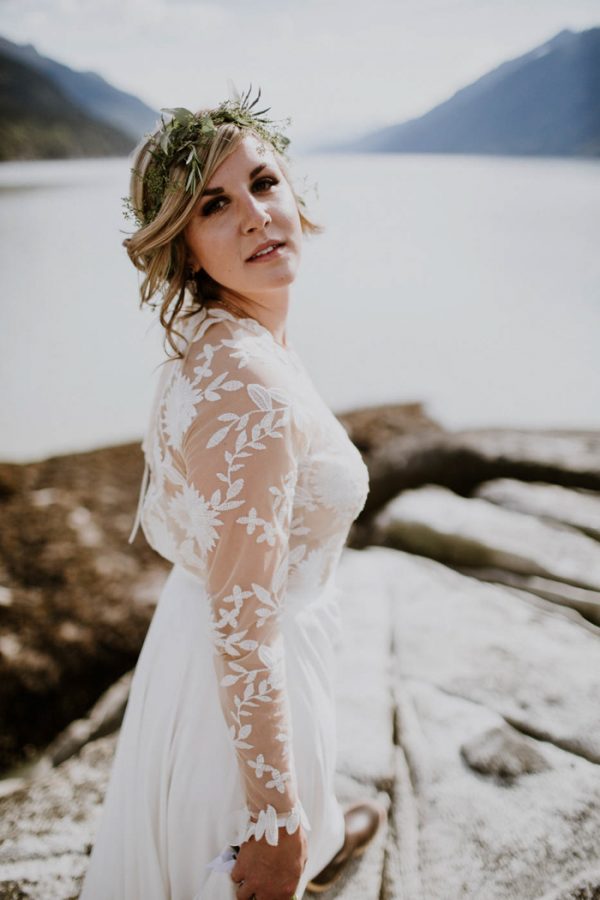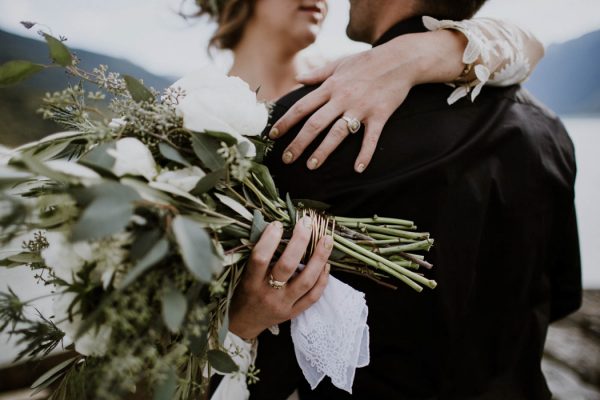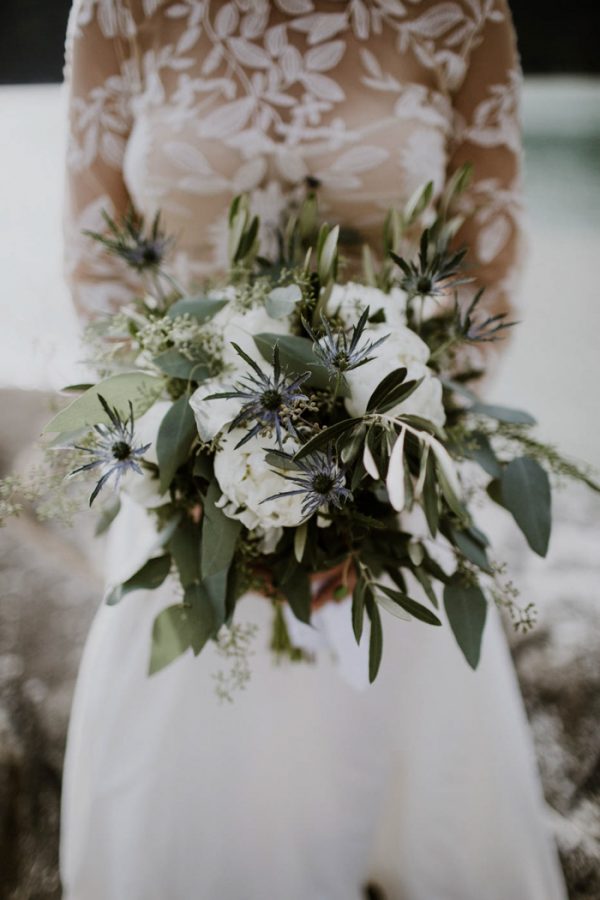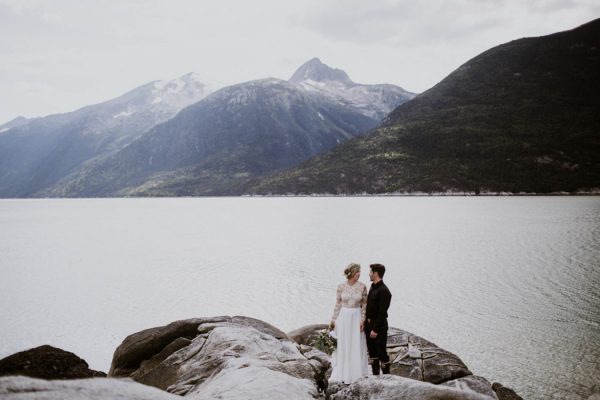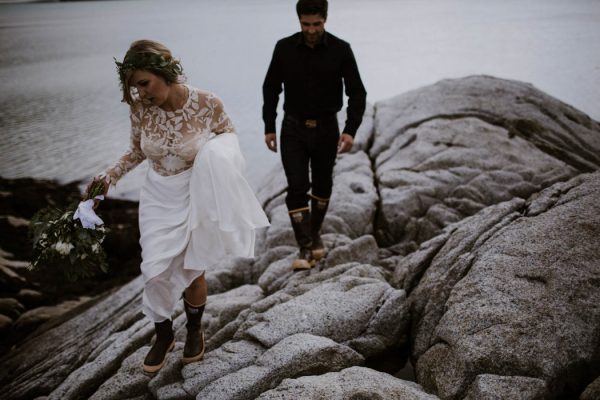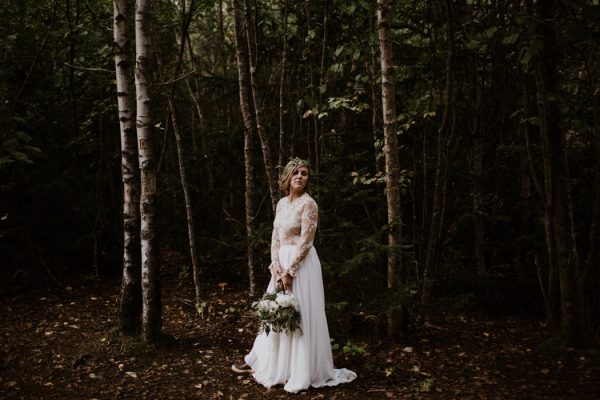 Well, wedding planning isn't easy and everyone has a different experience, but all I can pass on is to make it about you and your spouse. That's all that really matters. I am so very happy we decided to do a small, destination wedding because it made decisions painless and made our wedding so fun and intimate. People so easily lose focus on what's most important when wrapped up in so many details, so just keep the end result in sight and don't sweat the small stuff.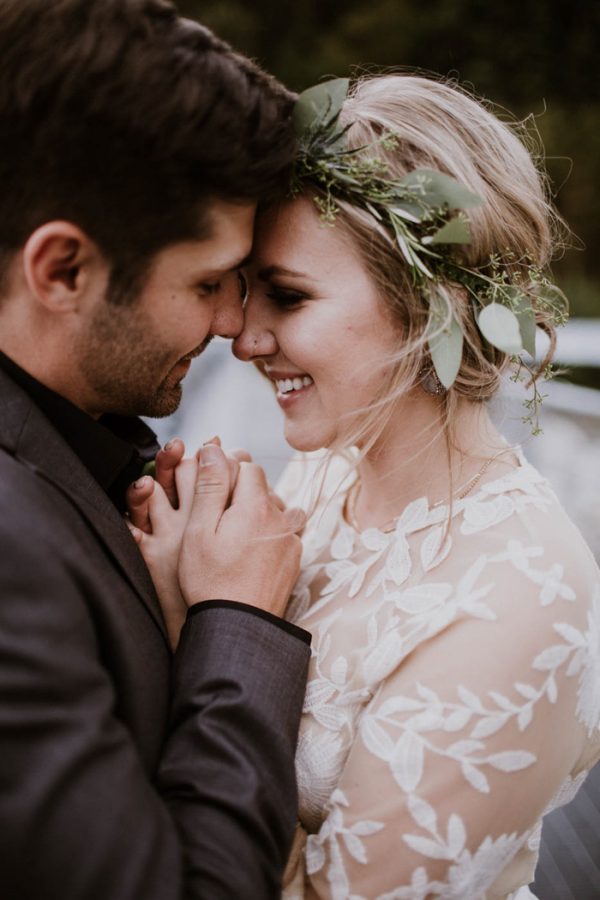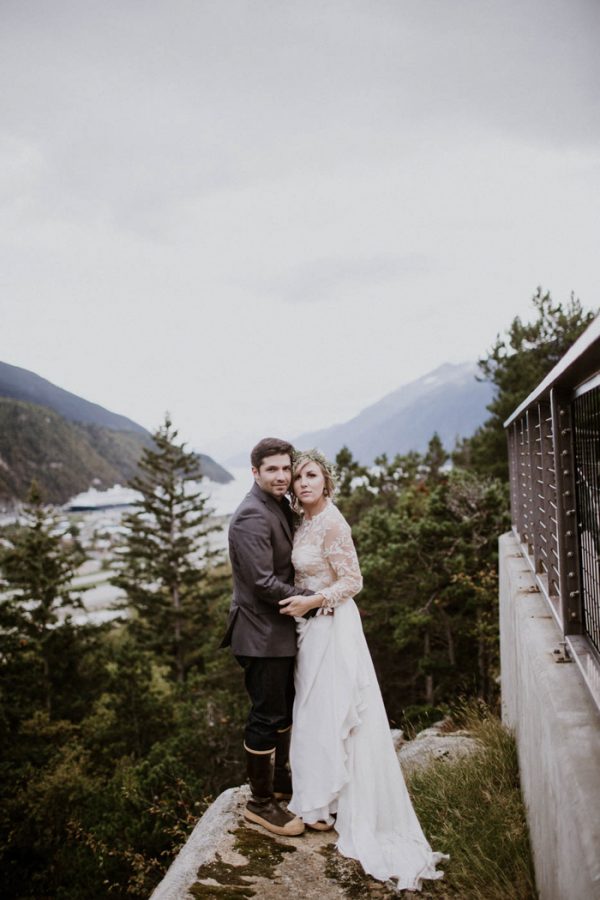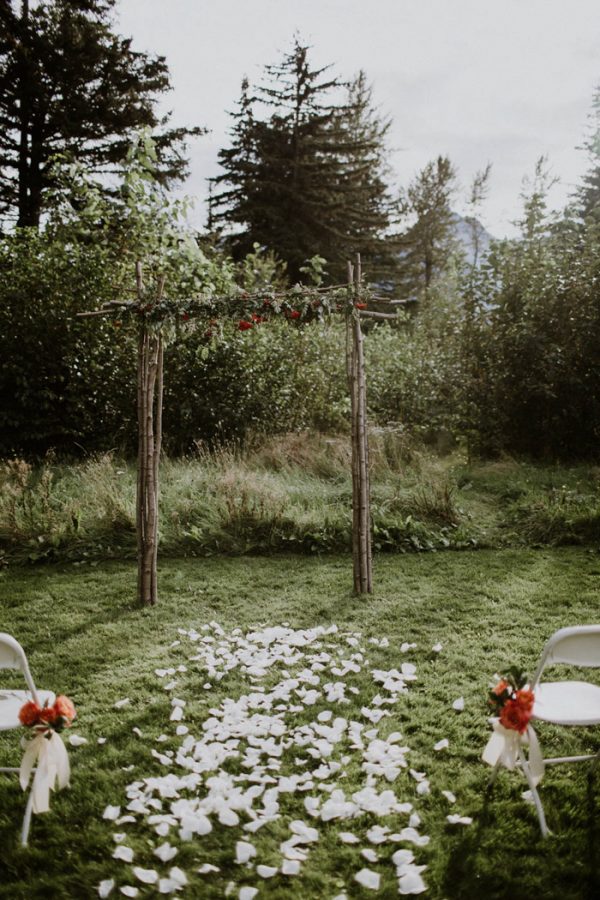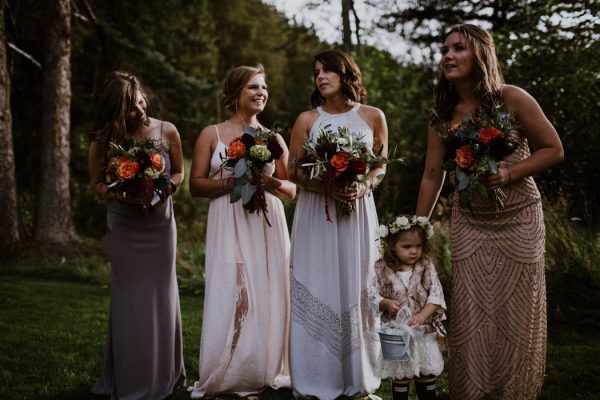 Processional: Home by Edward Sharpe & The Magnetic Zeros, Ho Hey by Nashville Cast
Bridal Processional: How Long Will I Love You by Ellie Goulding
Recessional: The Waiting by Tom Petty And The Heartbreakers
First Dance: Grow Old With You by Adam Sandler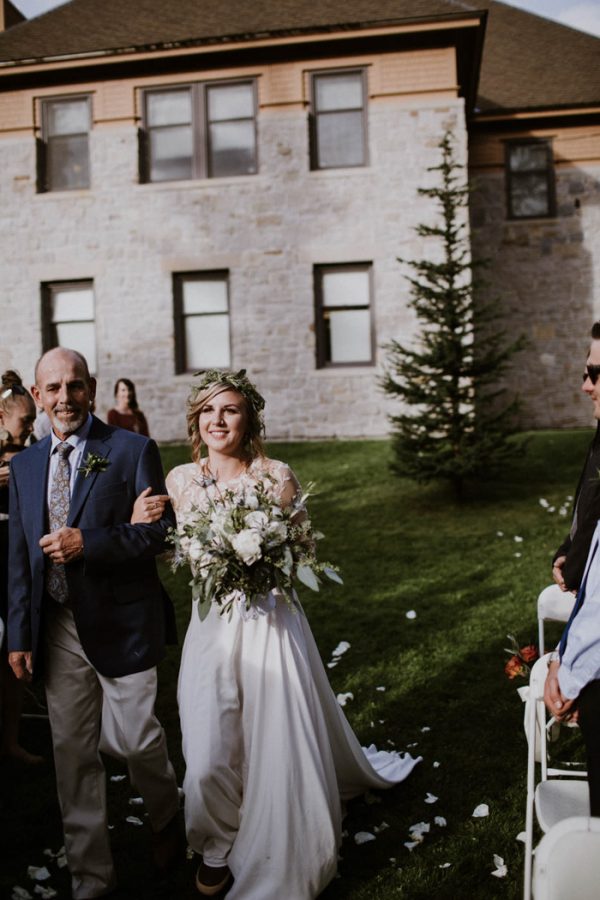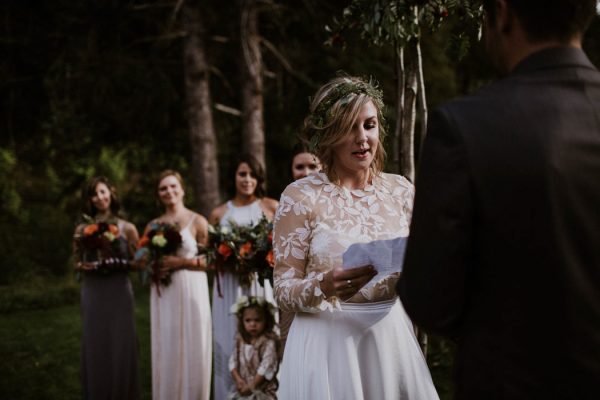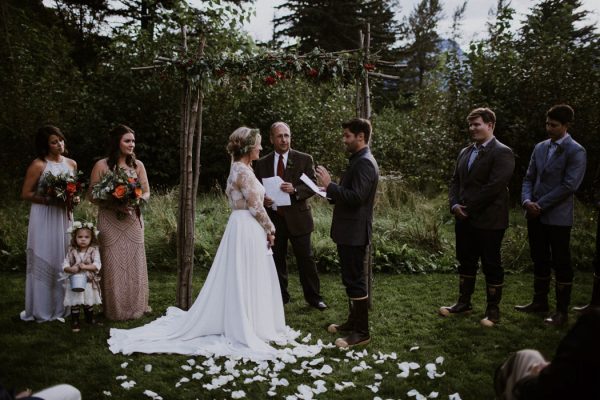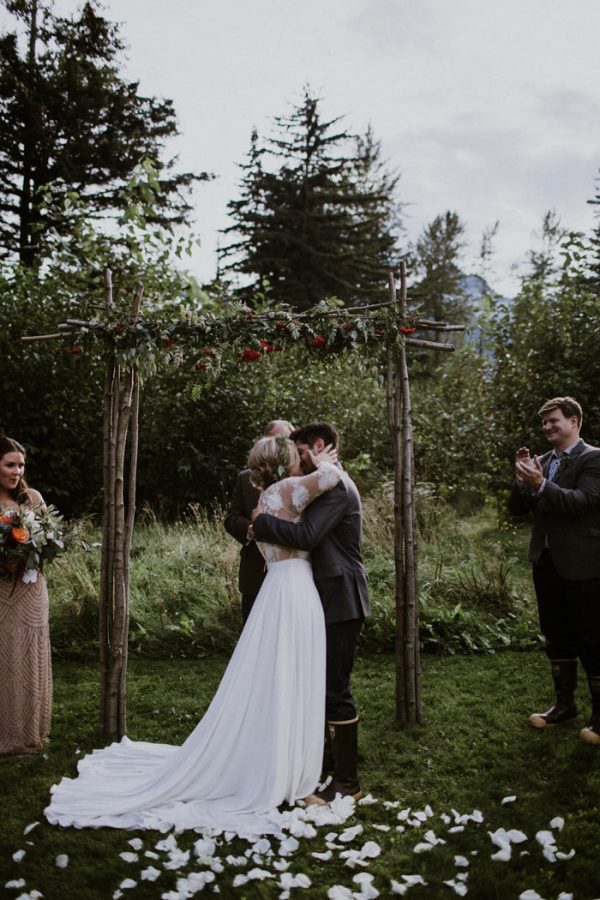 We gave out engraved Moscow Mule copper mugs as favors. They were such a hit! We had Moscow and Kentucky mules as our specialty cocktails so they were served in personalized mugs, which our guests got to keep. We wanted to send our guests with something that wouldn't just end up in the trash or a junk drawer. Cullan and I love Moscow Mules, so we thought maybe our family and friends would too!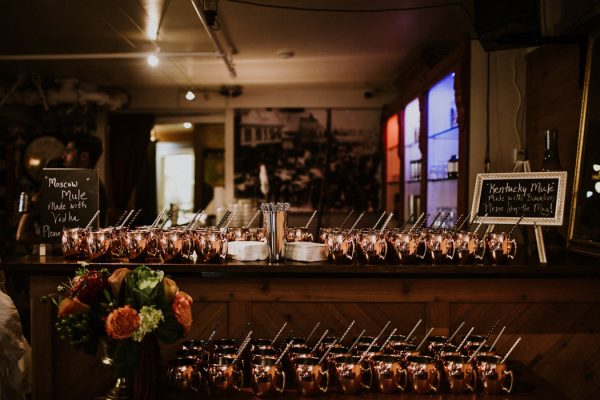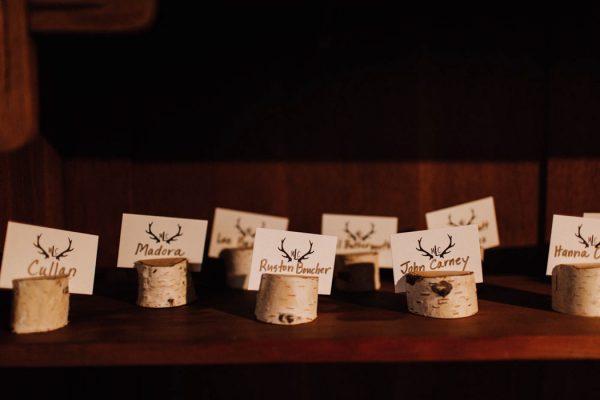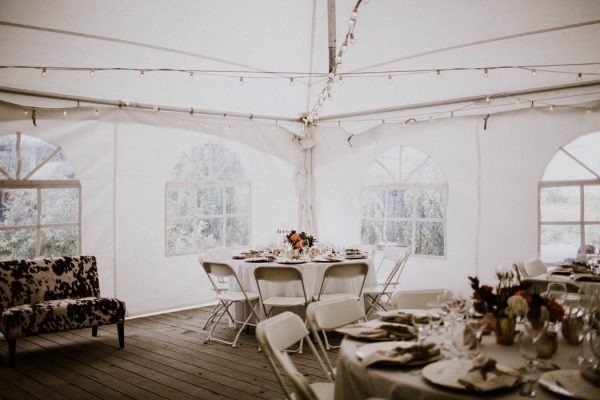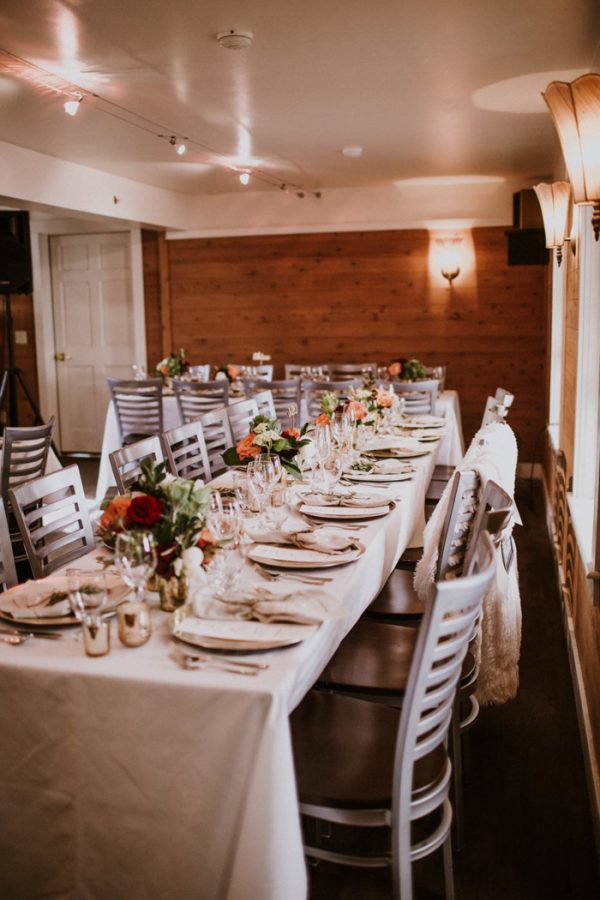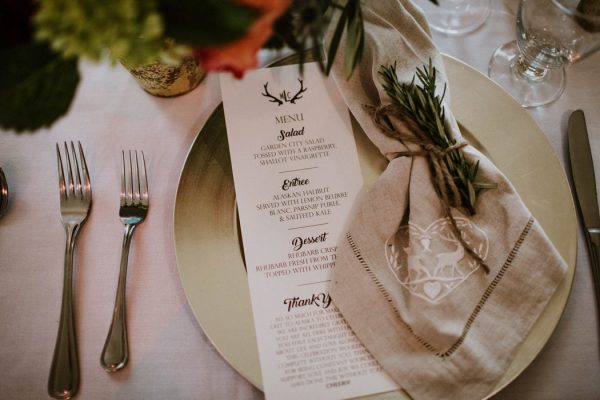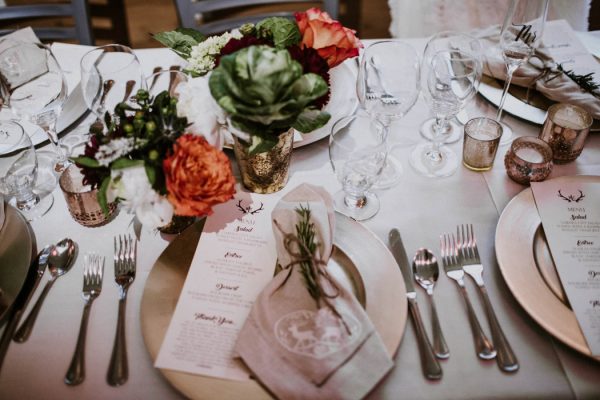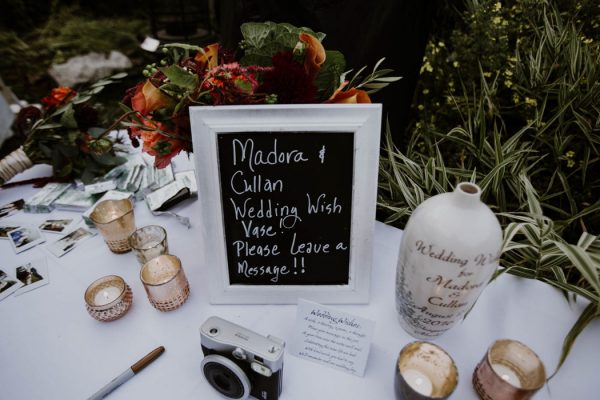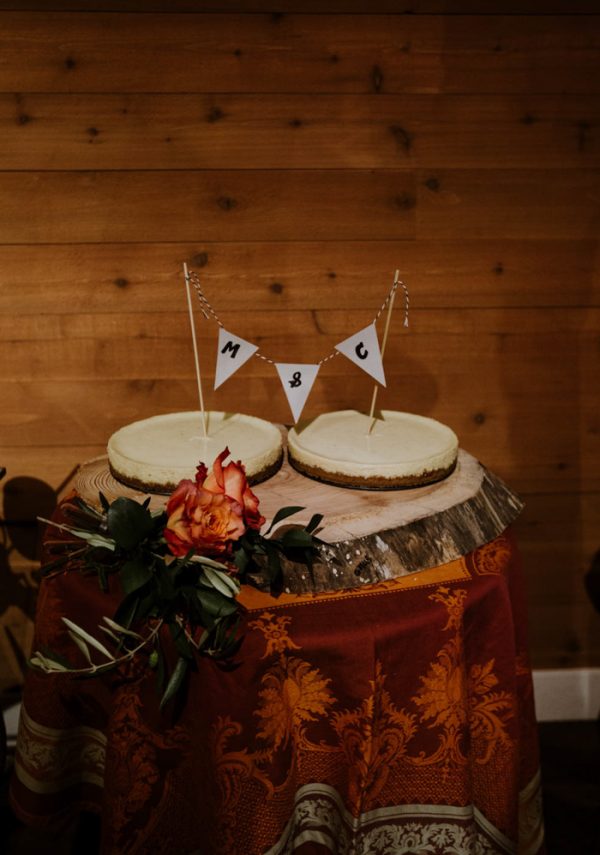 Congratulations to Madora and Cullen, and a special thanks to Christine Marie Photography for sharing their wedding with us. Love the idea of an epic destination wedding? Check out this stunning intimate Isle of Skye destination wedding!