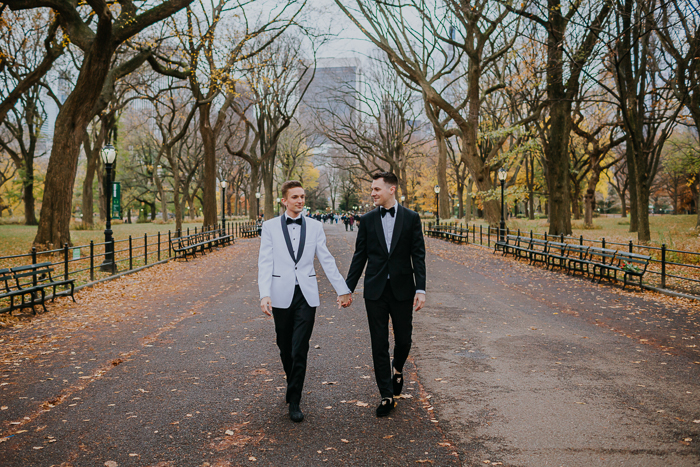 For Jason and Dillon, a Central Park elopement was the perfect way to start their new life together. By choosing a simple and low-key celebration, they could focus on the most crucial aspect of their wedding: their love for one another.
Central Park, the iconic oasis in the heart of New York City, played host to the beautiful and meaningful elopement of the two dashing grooms. A hidden gem within the park, a rustic gazebo enveloped in lush ivy was the quaint and romantic setting for their vow exchange. After the big moment, the couple took a stroll through the park and took in the sights and sounds of the bustling city while their photographer followed them.
The memories from this day will be cherished for a lifetime, and the couple will always look back on their elopement as a day filled with joy, love, and a deep sense of connection with each other. So scroll through and discover what happens when you get caught between the moon and New York City. We guarantee you'll fall in love with these captivating images by Laura Dilliberto.
The Couple:
Jason and Dillon
The Wedding:
Central Park, New York City, New York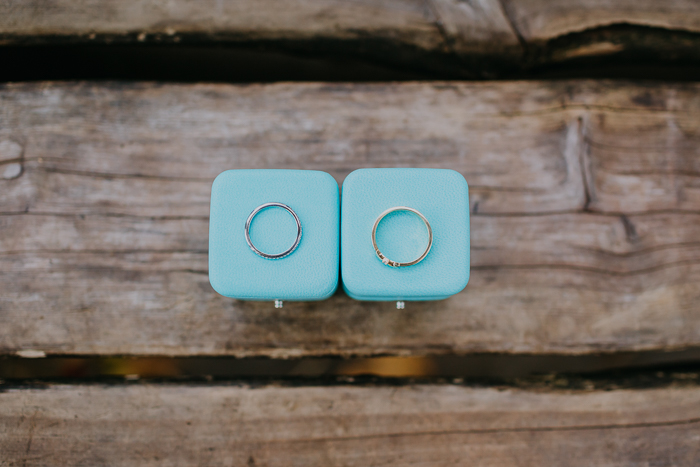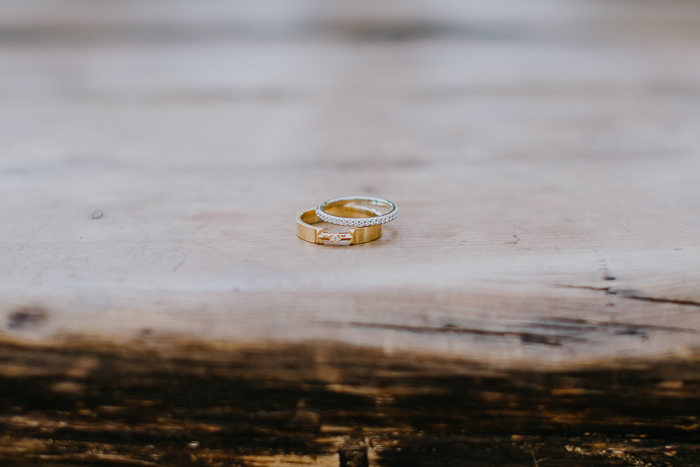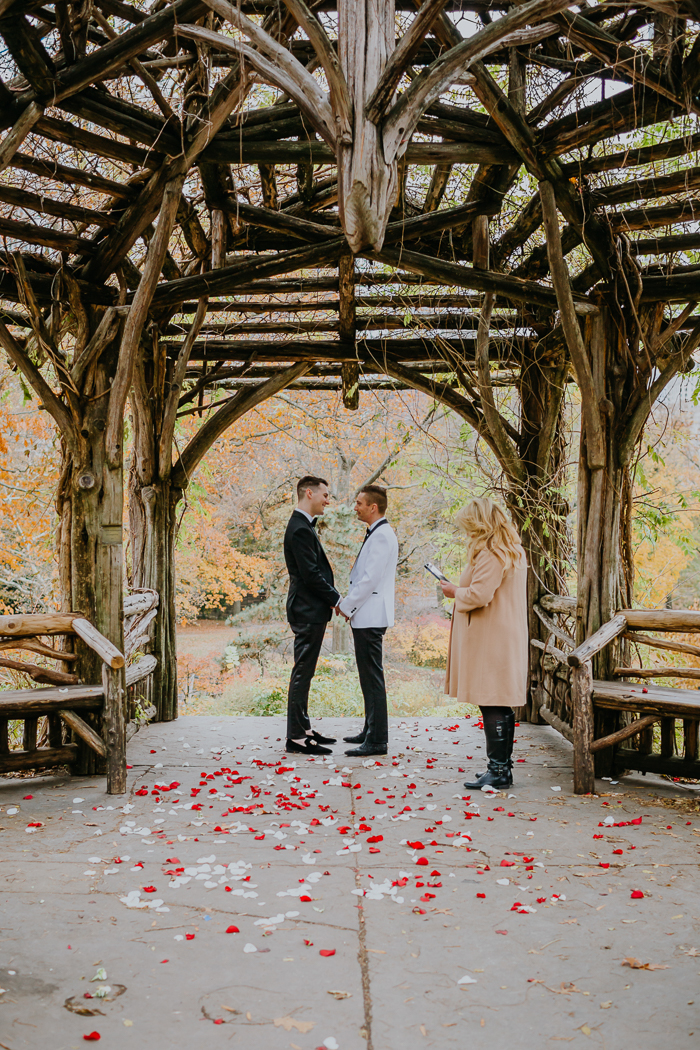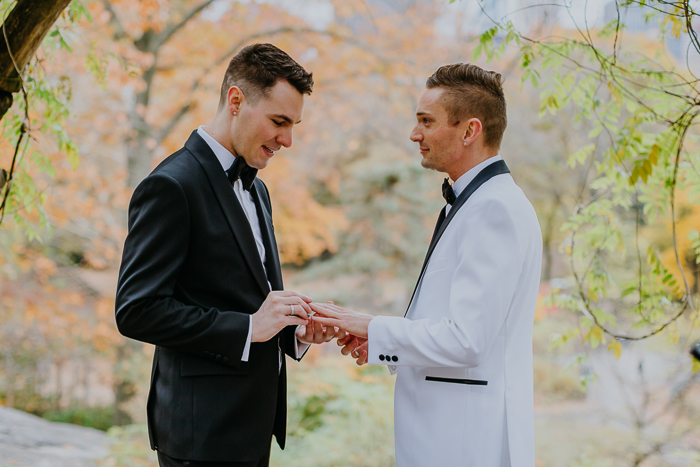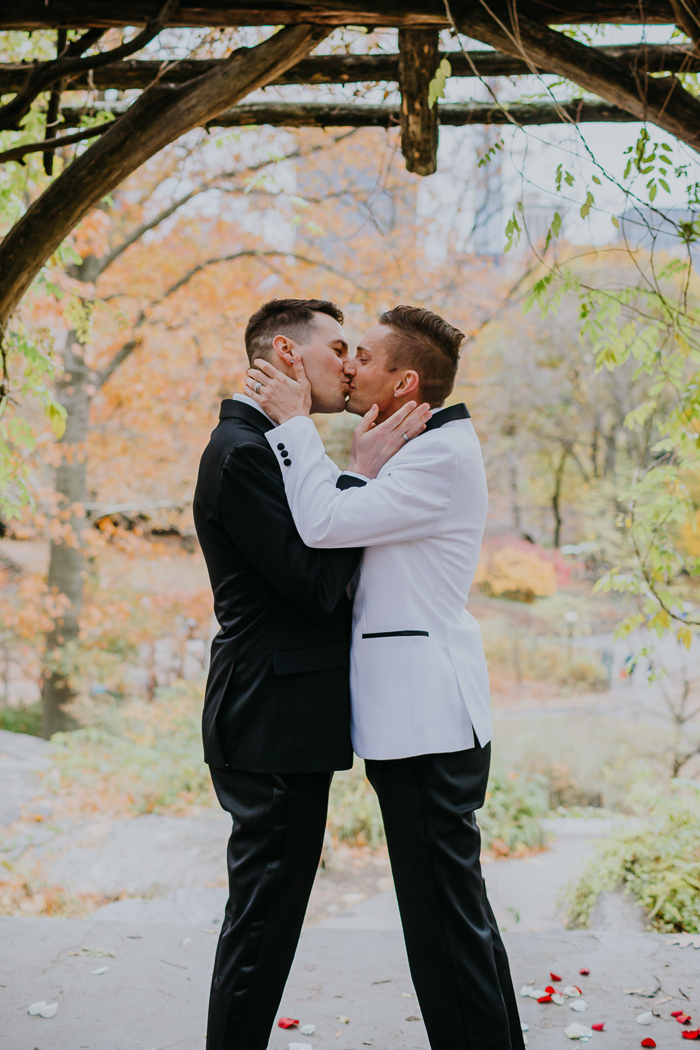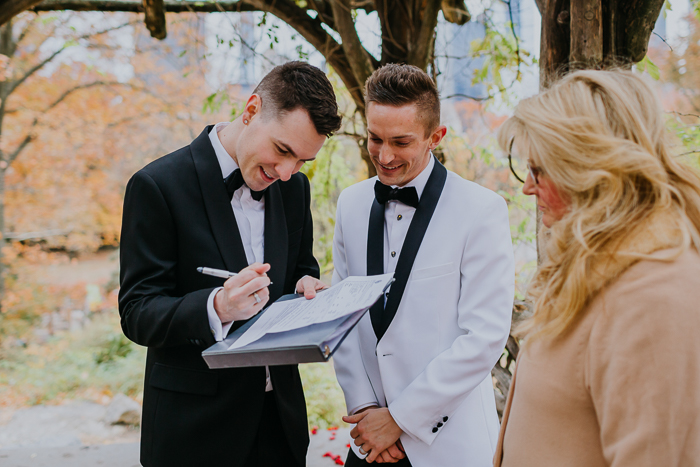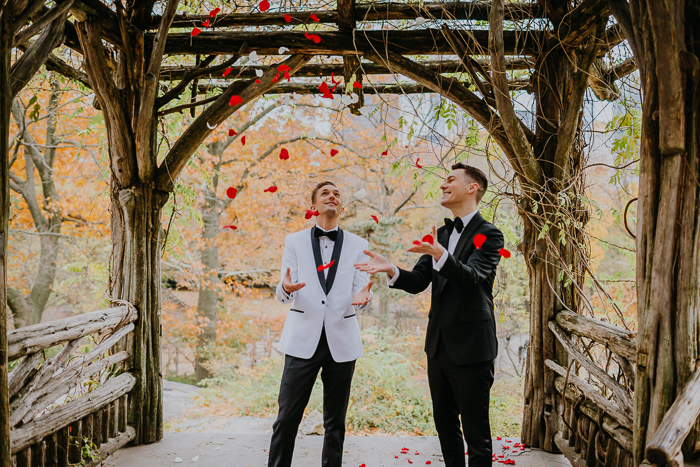 The Special Reason Why They Wanted A Central Park Elopement
Since we started dating, we've traveled to New York every year to see the Macy's Day parade. We thought there was no better place to tie the knot than the city we both love and made so many memories in. NYC truly is a magical place. We are proud of forgoing the pressure of family to have a traditional wedding ceremony and choosing to elope instead. This way, we could spend the entire day to ourselves and celebrate our love the way we wanted.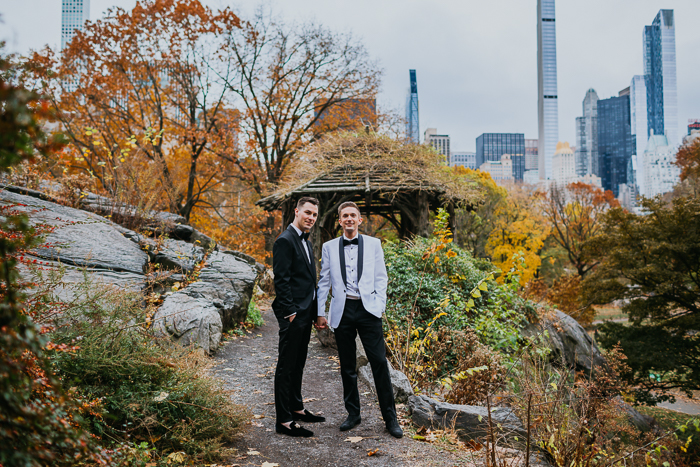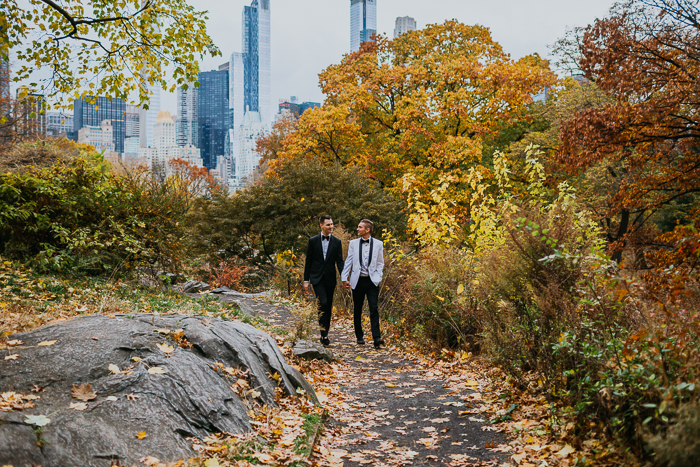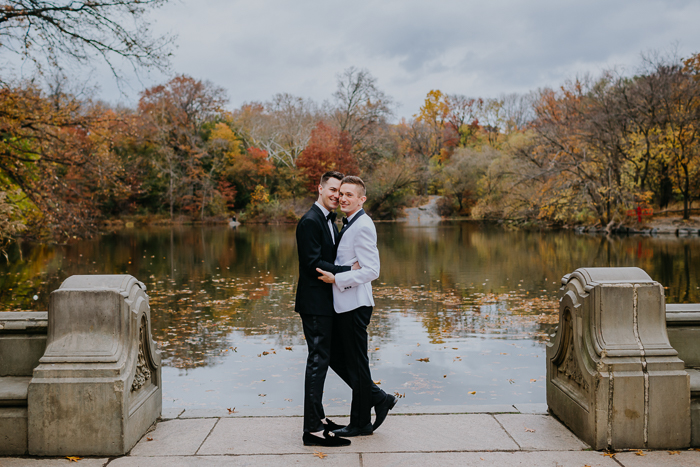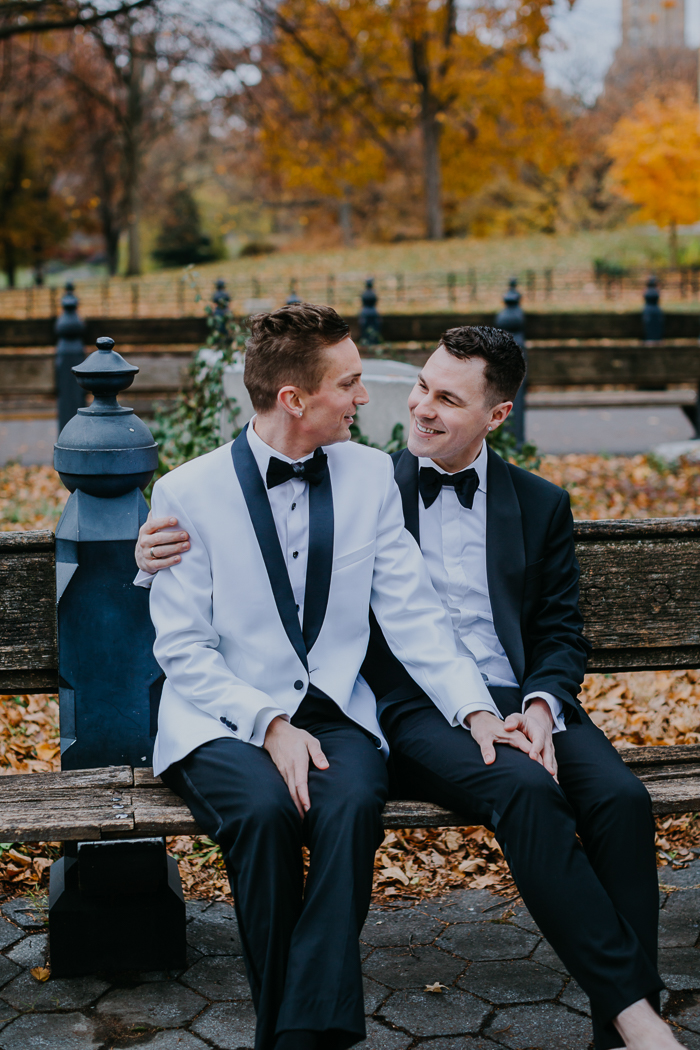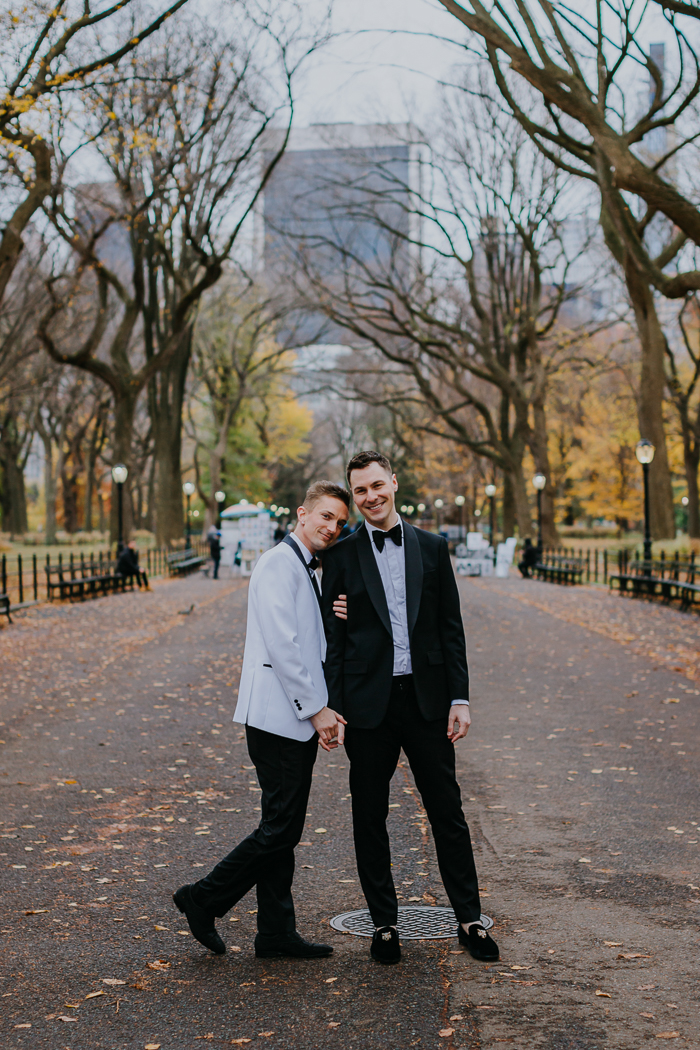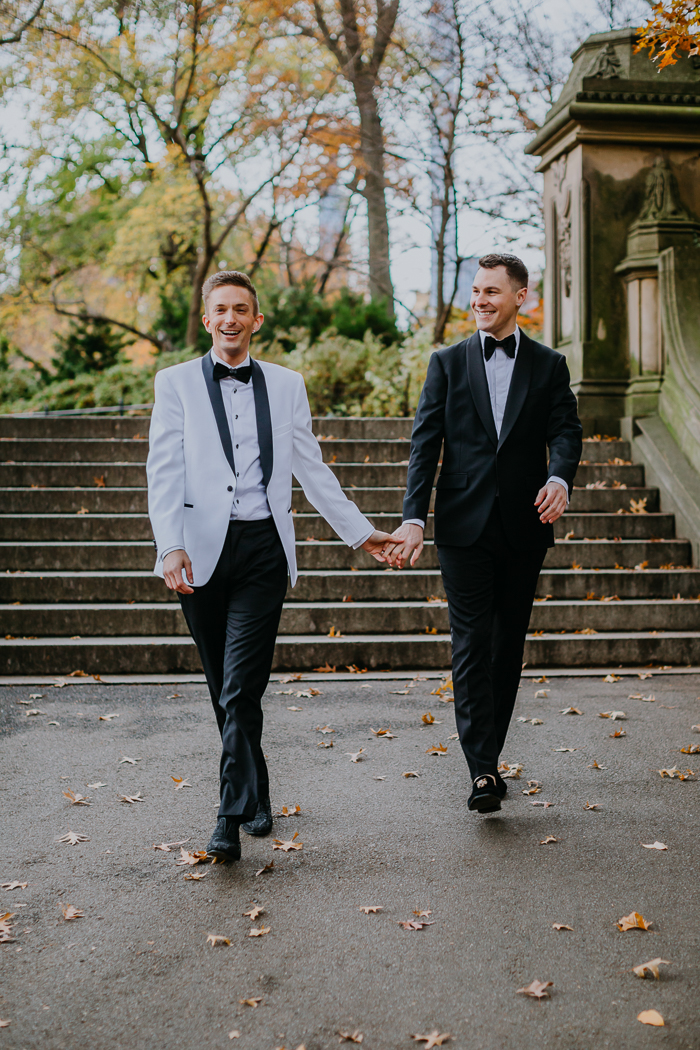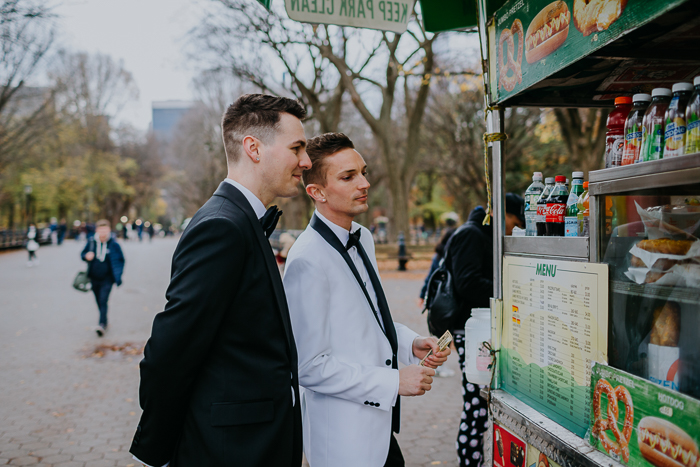 Their Central Park Elopement Fashion Was A True Reflection Of Their Style
We wanted our elopement to be simple and low-key. We wanted to incorporate some traditions, so we both wore classic tuxedos but added a little sparkle by wearing stunning loafers covered in glitter and a jaguar head with crystal-embedded eyes. I work in the funeral industry, so I wanted to incorporate something into my tuxedo that represents a huge part of my life. I had the buttons and cufflinks of my dress shirt replaced with Swarovski crystal skulls.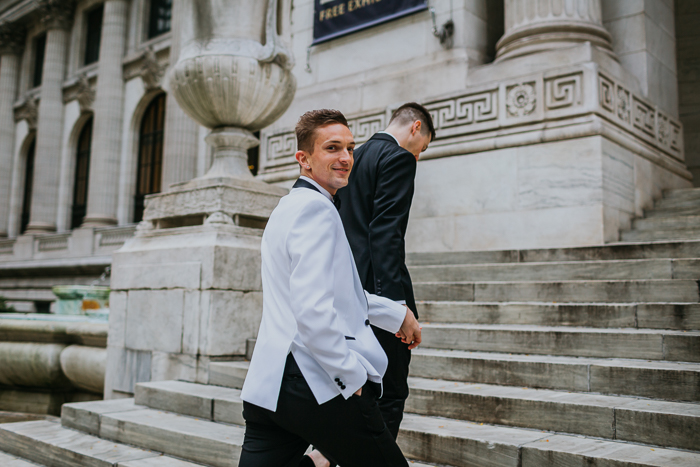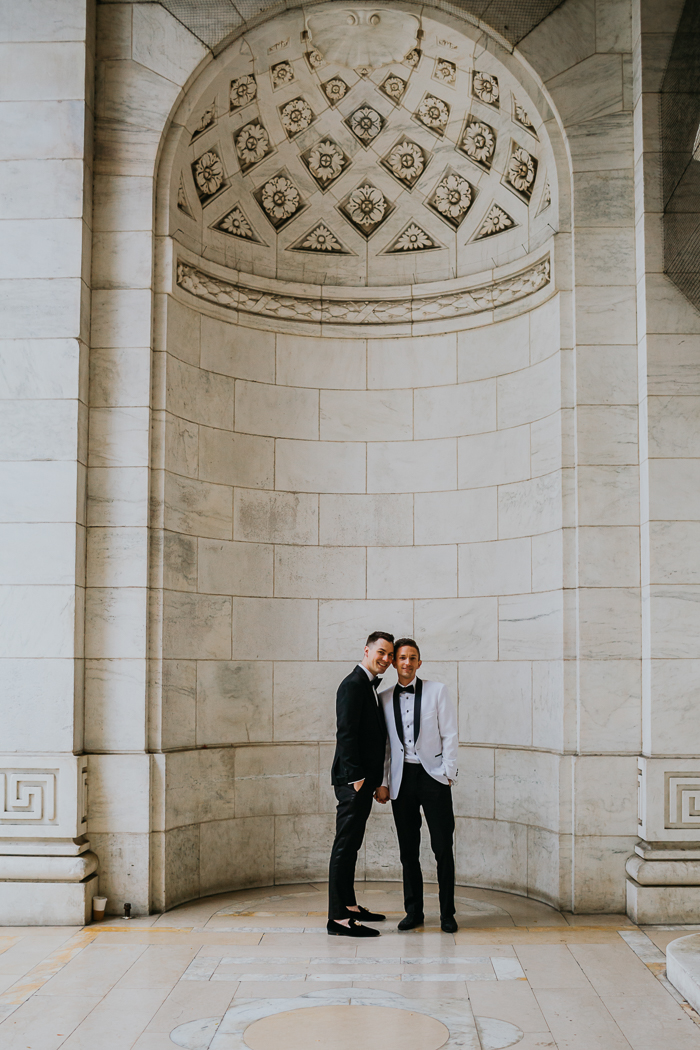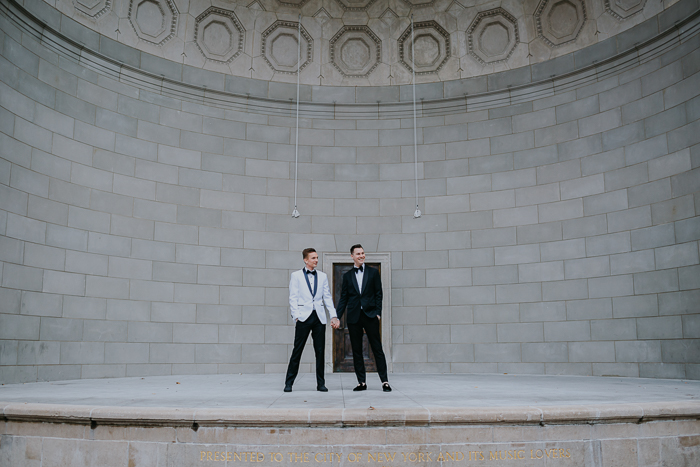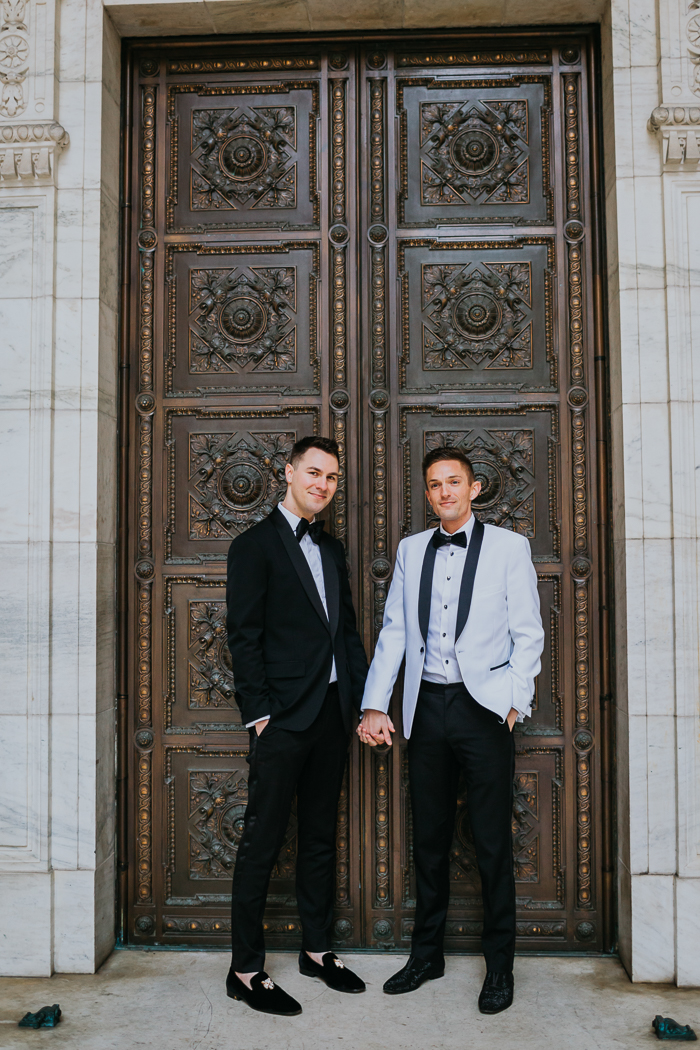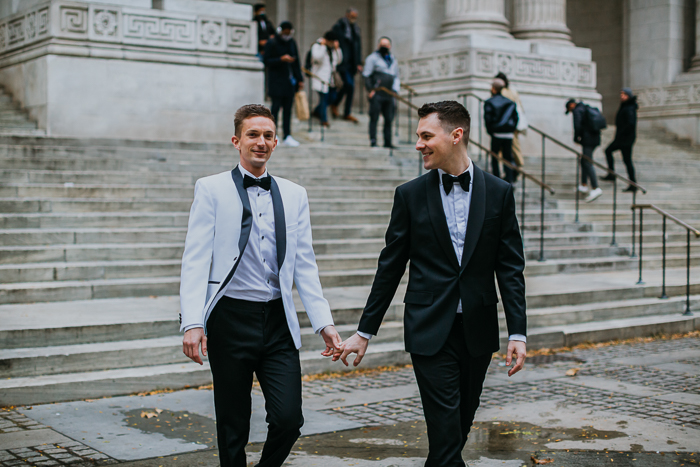 Hiring An Elopement Planner Was Totally Worth It
The main reason we chose to hire a wedding planner for our elopement was how effortless it would be for us. They took care of setting everything up, allowing us to travel across the country to make this day a reality.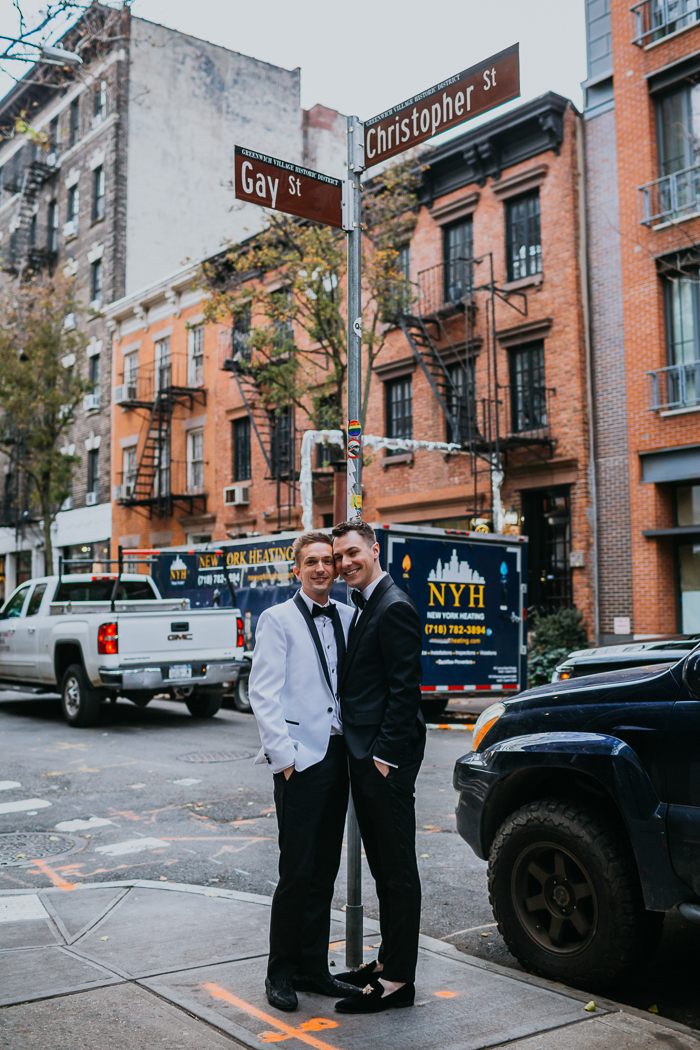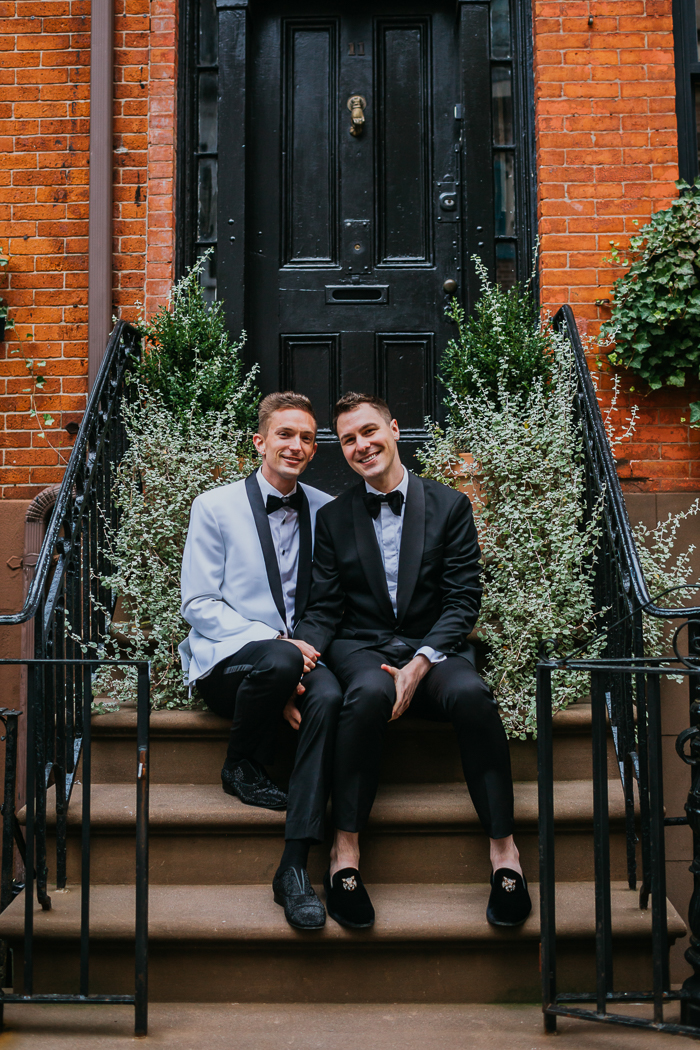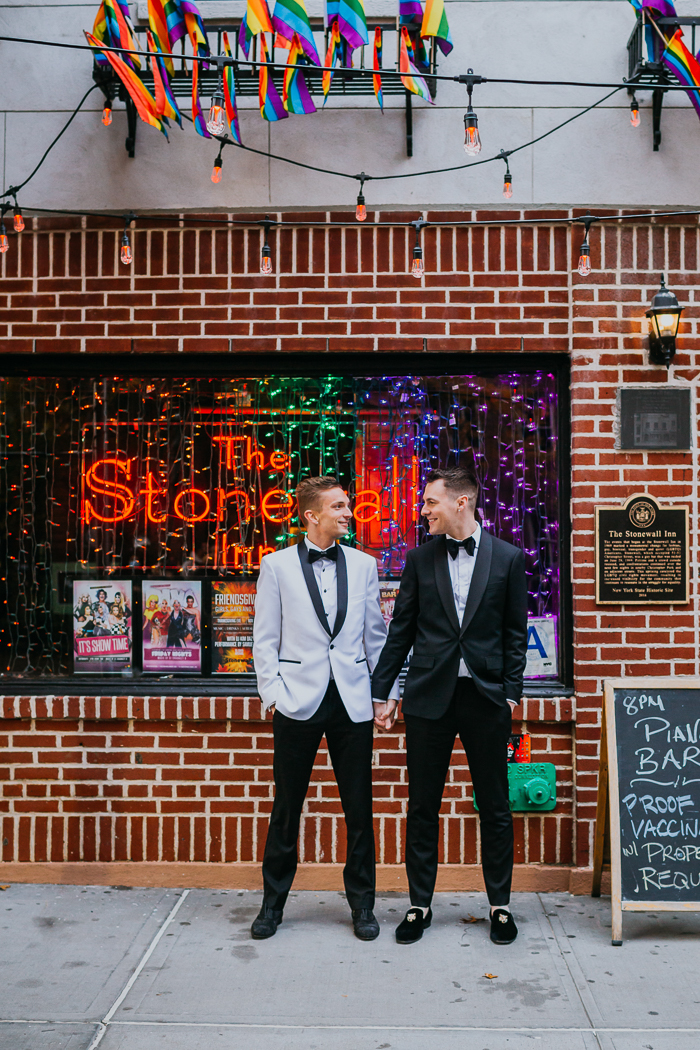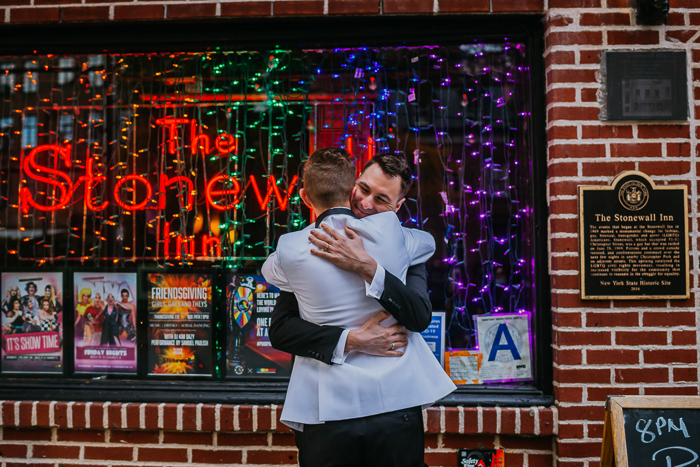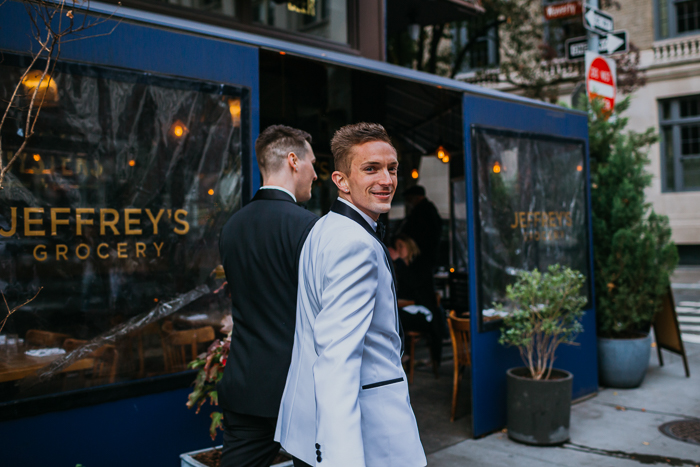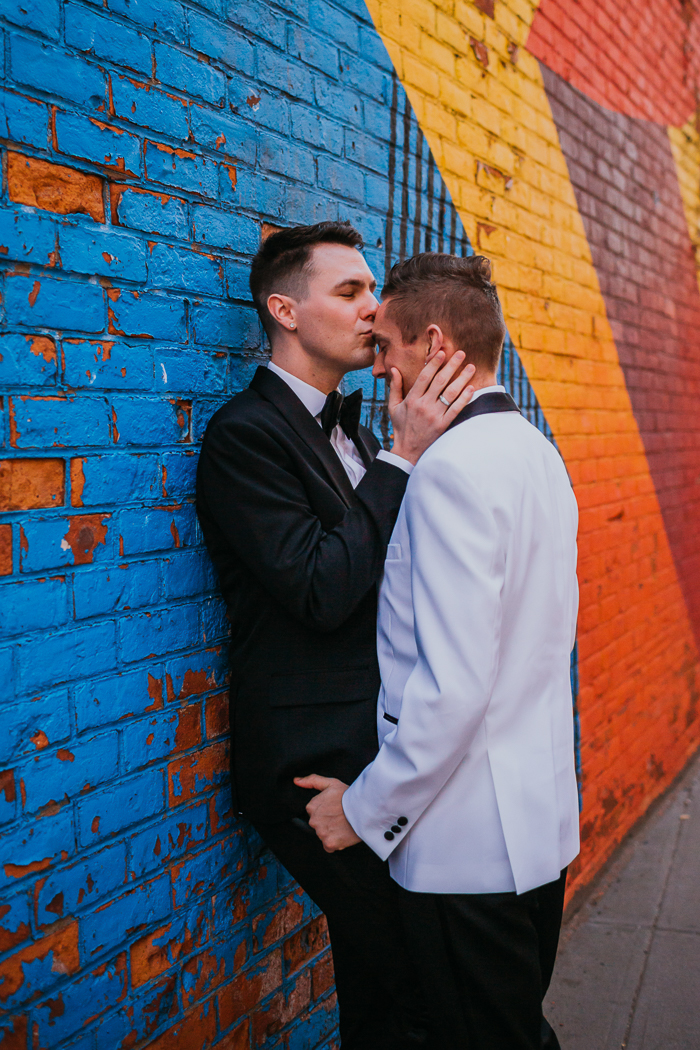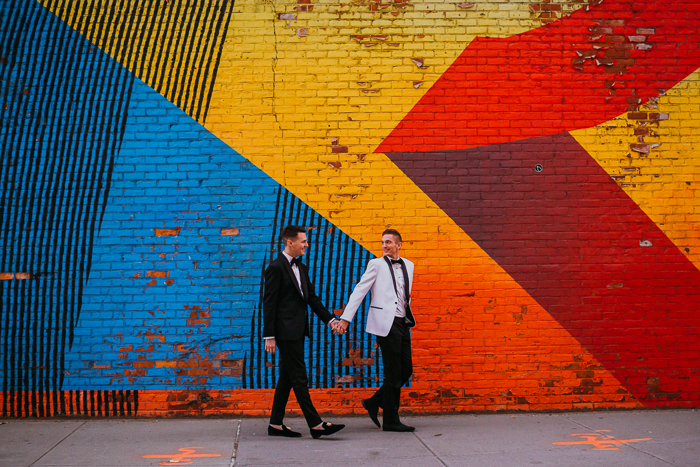 Eloping Allowed Them To Splurge On A Great Photographer
We are both recent graduates, so the budget was a huge factor. We knew we'd save money by eloping, so we spent a little extra on our photographer. The most memorable part of our special day was walking all over the city with our photographer and having total strangers stop us to congratulate us and tell us how great we both looked!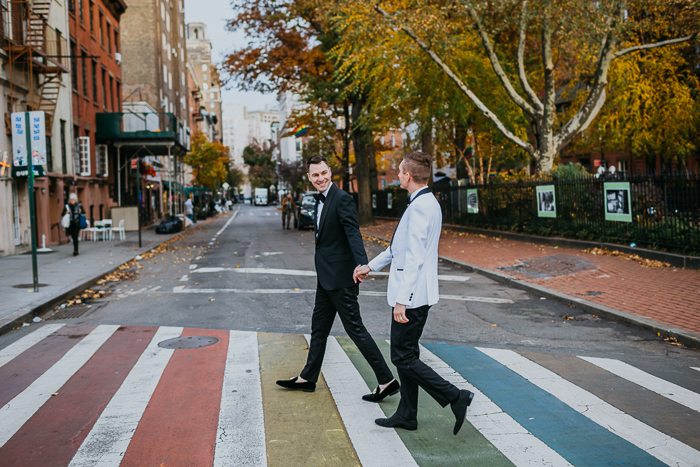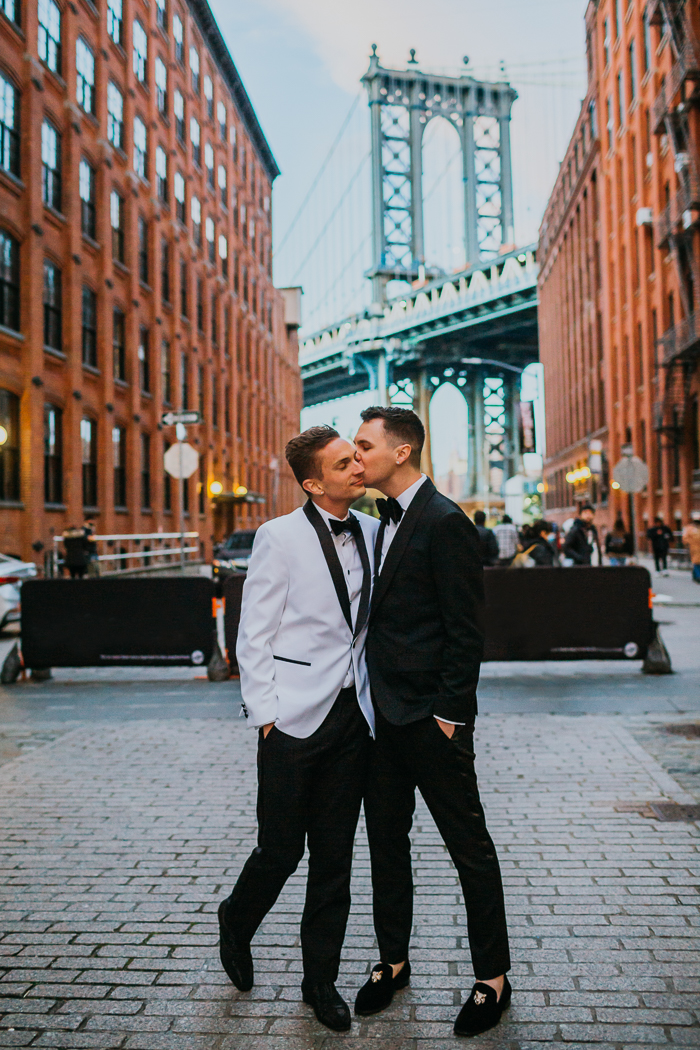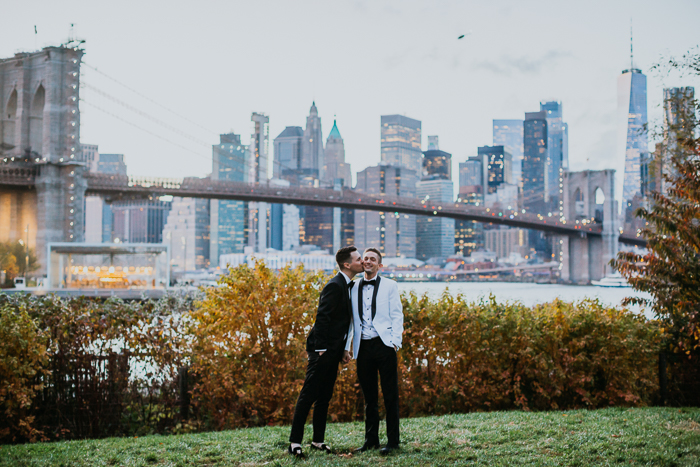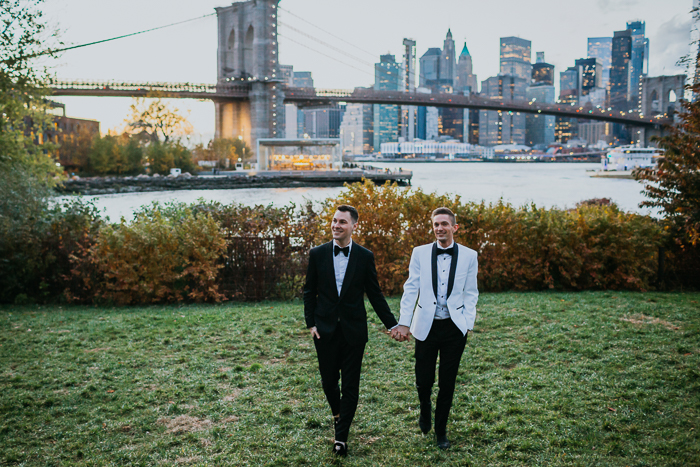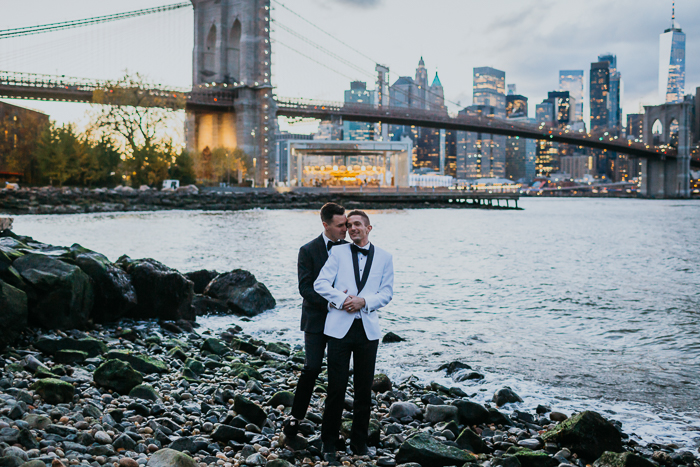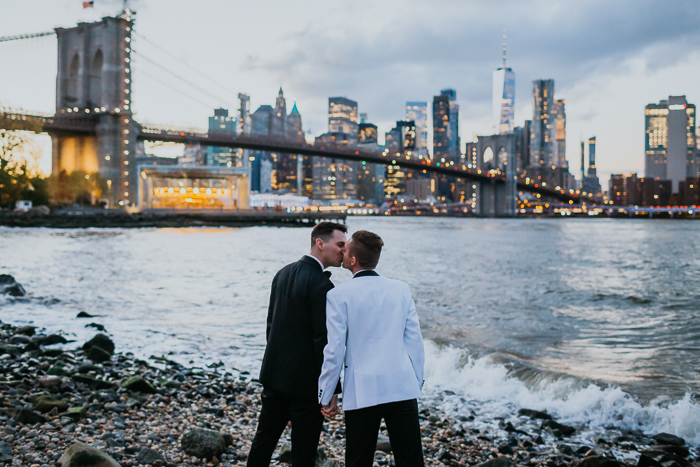 Congratulations to Jason and Dillon on their timeless and low-key Central Park elopement. And many thanks to Laura Diliberto for capturing this special day they will forever hold in their hearts.
If you choose to elope, you don't have to worry about meeting other people's expectations or following traditional wedding rules. You can also avoid the stress and costs that come with big weddings. Instead, you can create a day that fits your needs and wants, just like this couple. And to top it all off, you can focus on what really matters: your love and commitment to each other.