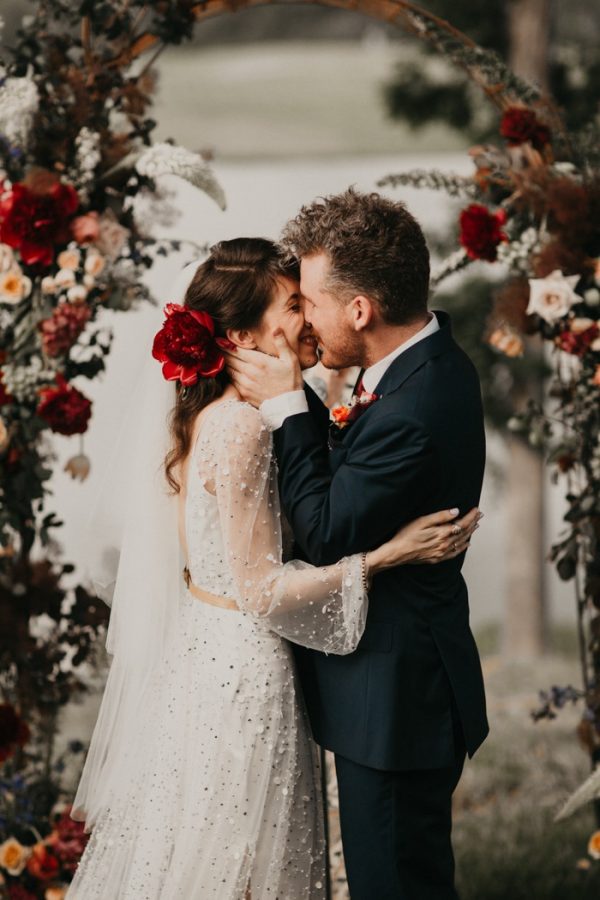 It's not every day that we come across a wedding quite as gorgeous as Janine and Ian's. The couple's wedding at Woodson Ridge Farms captured their unique love beautifully with vibrant botanicals from Everbloom Design, hand-dyed indigo details, and totally personal touches in every inch of their planning! Janine's eclectic romantic bridal look was completed with her stunning custom beaded gown, vintage gold mesh belt, and giant crimson peony bloom in her hair. We can't get enough of how Cody & Allison Photography captured every detail of this classically whimsical wedding, from the floral ceremony arch to the unbelievable trifecta of cakes from The Flour Garden.
The Couple:
Janine and Ian
The Wedding:
Woodson Ridge Farms, Oxford, Mississippi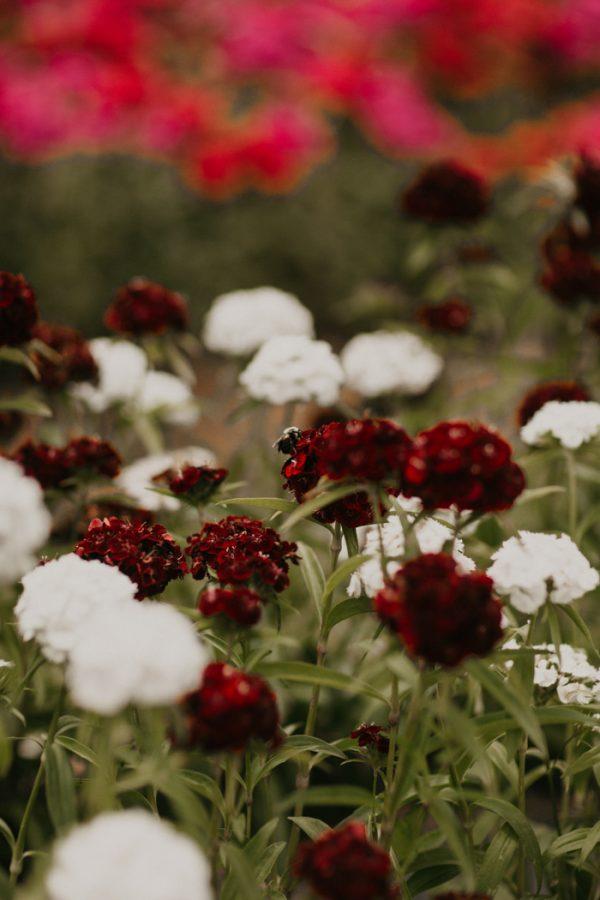 We were committed to having an event that really reflected our history. Everything that we chose was descriptive of our relationship. The rehearsal dinner was held at one of the first places we took a trip together. The band that played was one we had seen together twice at a special point in our relationship. Even the favors came from a coffee shop that we frequent in New York. We took the time to create so many aspects of our wedding by hand. We saw it as an opportunity for our guests to really get to know and understand us a couple and experience the things we most enjoyed doing together. We strived for it to be an intimate affair where people would feel at home.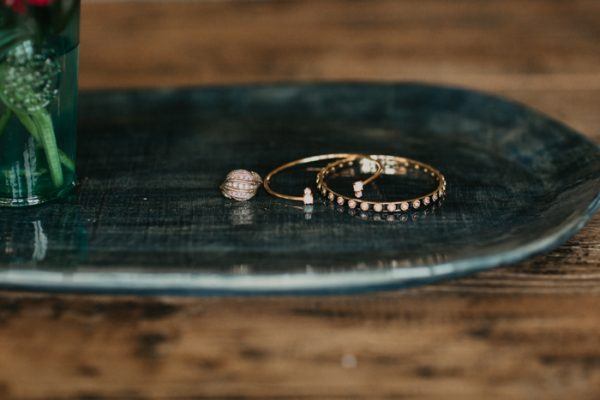 The setting was isolated and beautiful, wild flowers blooming at the entrance, vegetable gardens and lakes, all bordering a national forest. We also chose our venue with our out of town guests in mind. My family and friends coming from New York and Ian's from various locations in the south and Scotland, we needed a venue that had onsite accommodations. It made the entire weekend about being together and spending time with one another. The venue provided a simple backdrop that we could make our own and it worked out perfectly!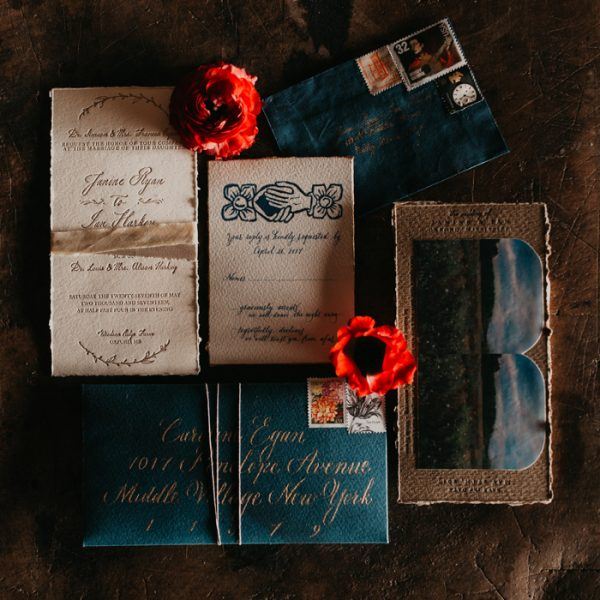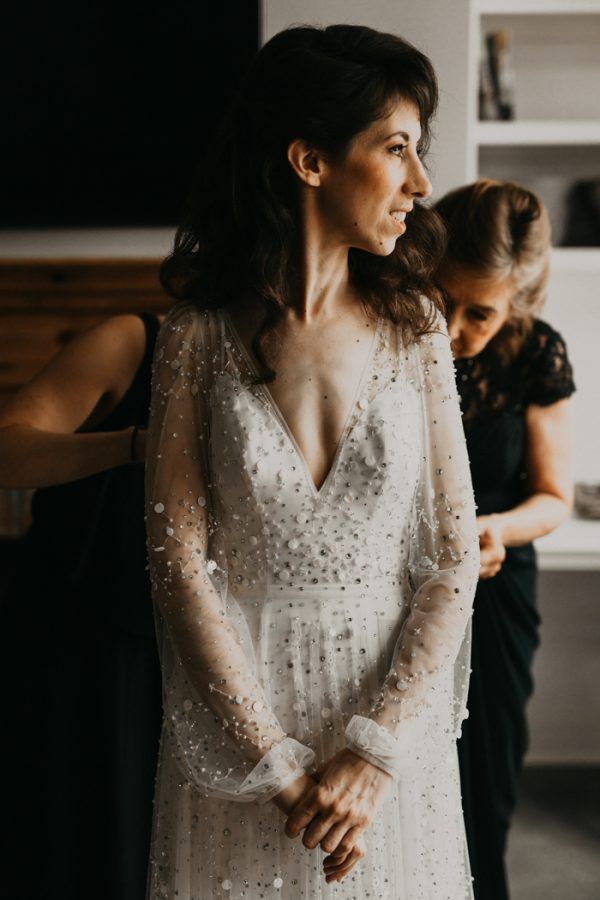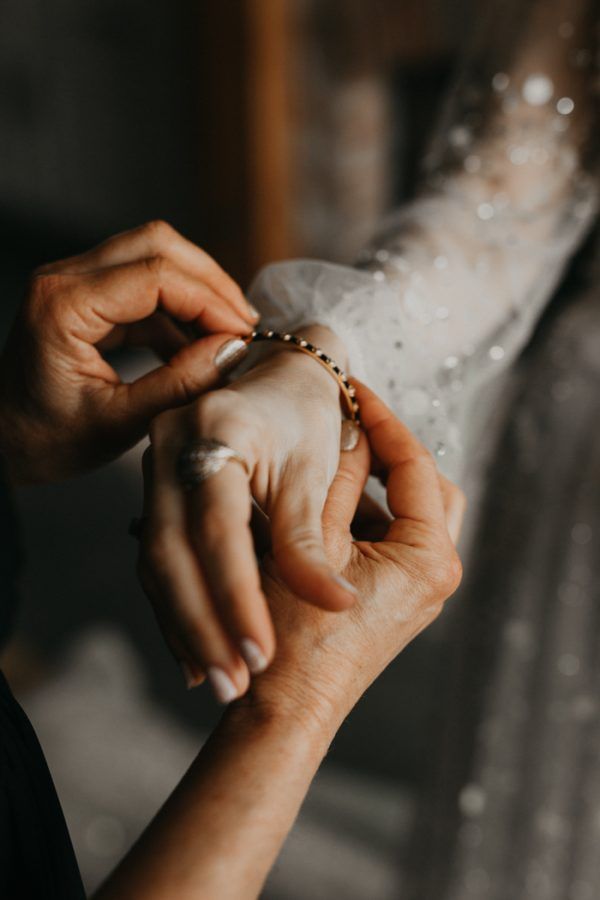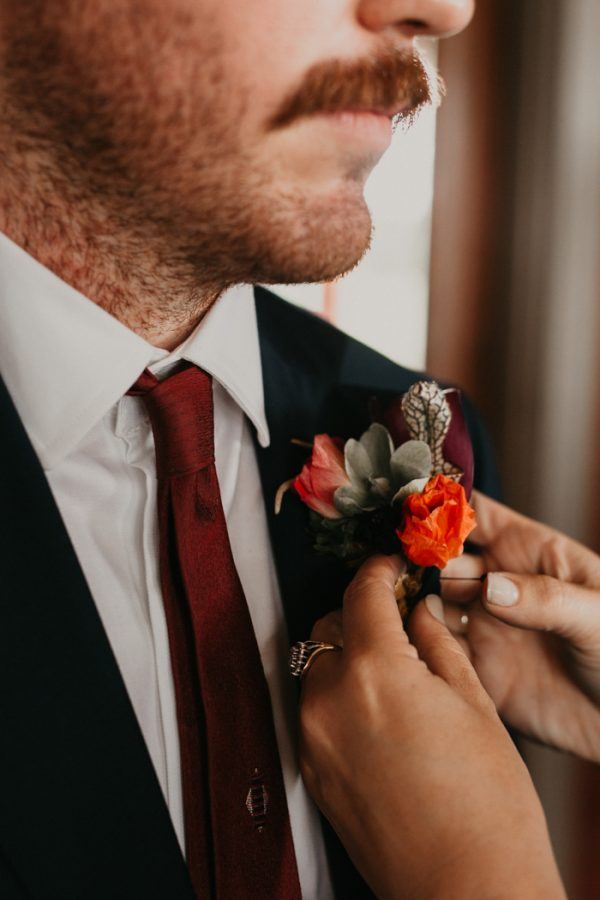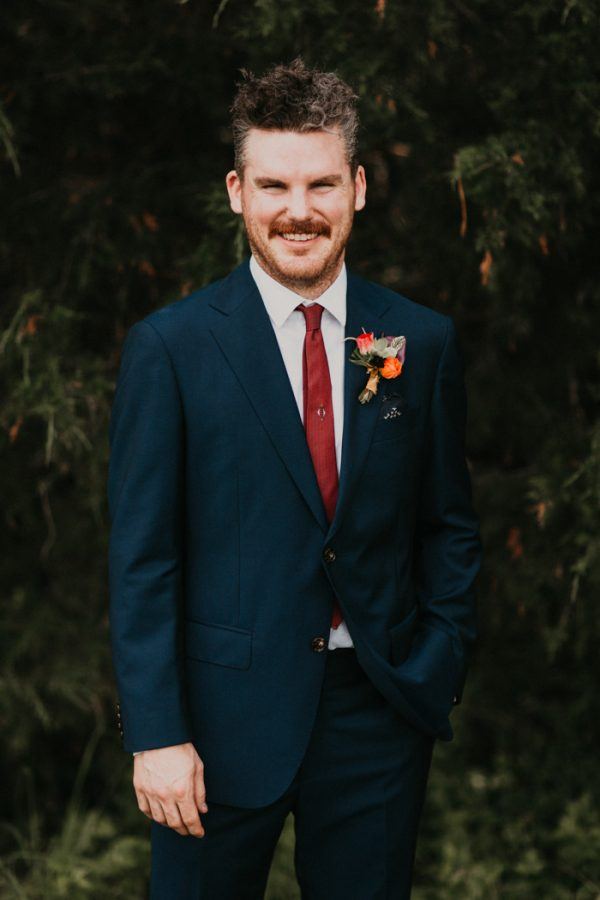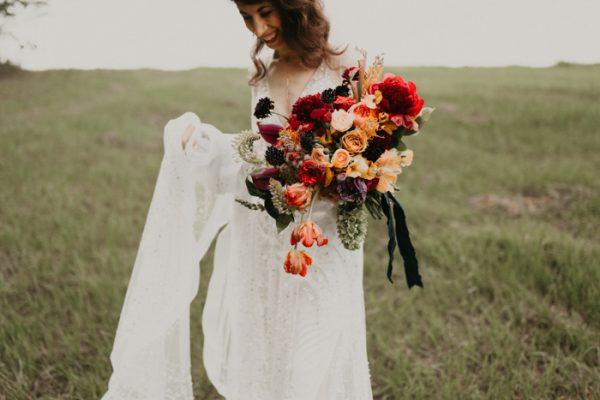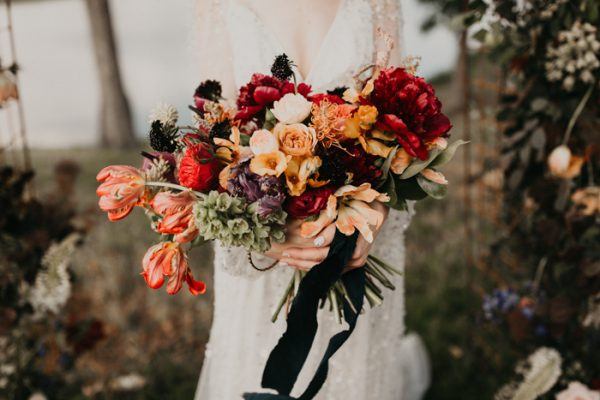 From the groom: The first look was the most memorable part of my day! While Janine was getting ready for the ceremony, she was pretty sequestered into one of the houses on the property, and I was allowed a little more freedom to check on how everything was coming together. By the time the ceremony was upon us, I had already seen the table setup and the venue, and knew that it looked exactly as we had envisioned it, but I had no idea how Janine would look. When I got to see her for the first time in her dress it was like the last puzzle piece falling into place, and she looked absolutely stunning. I couldn't wipe the smile off my face from that moment forward.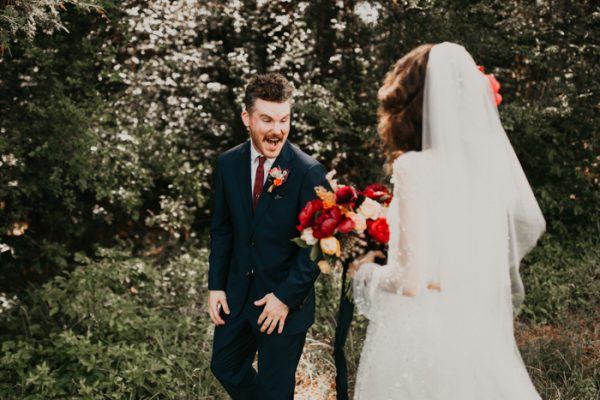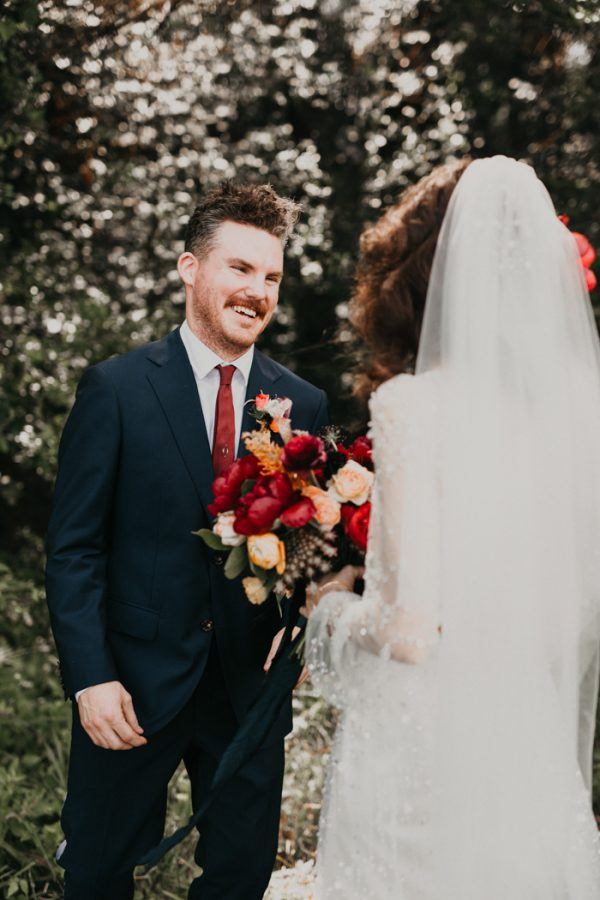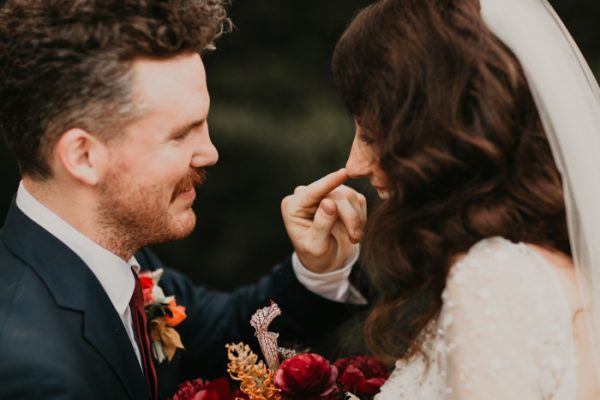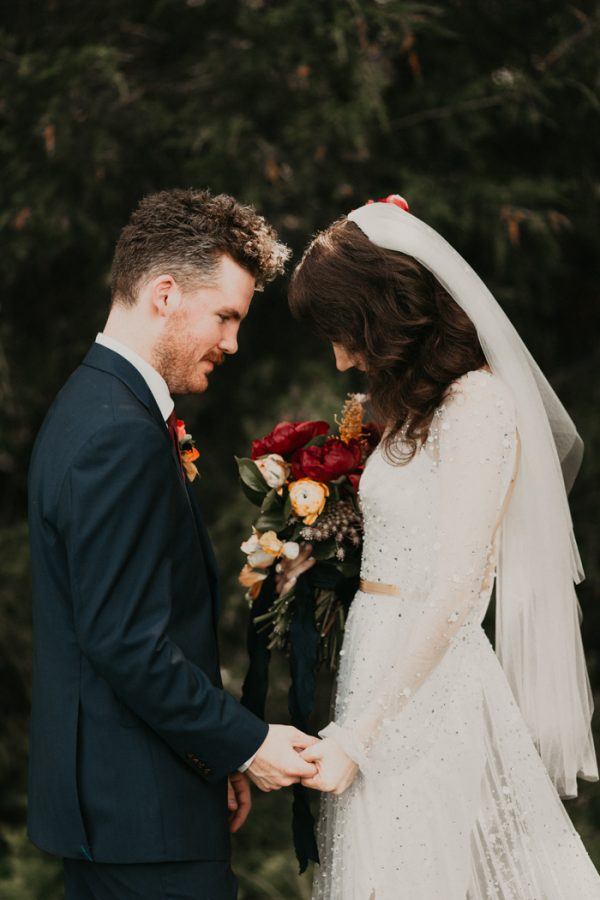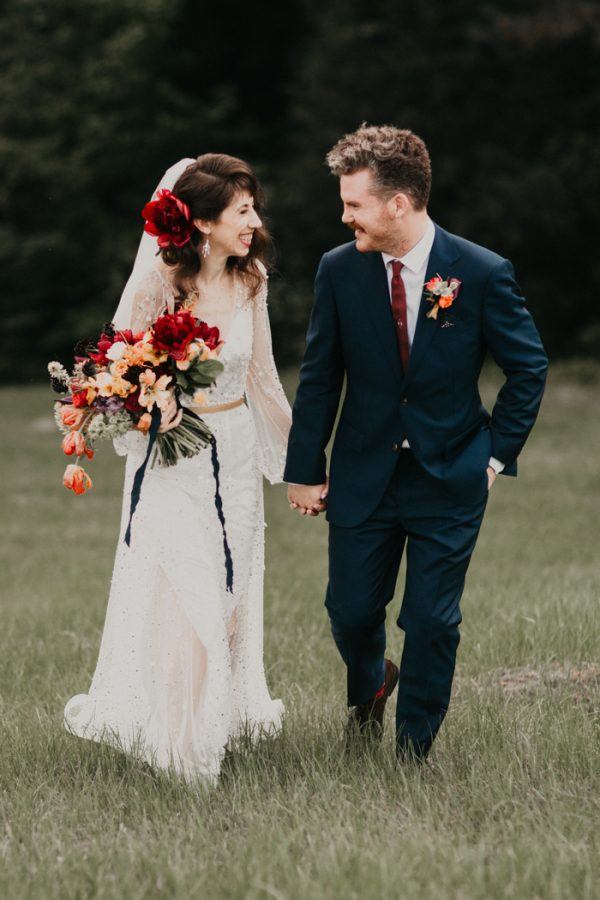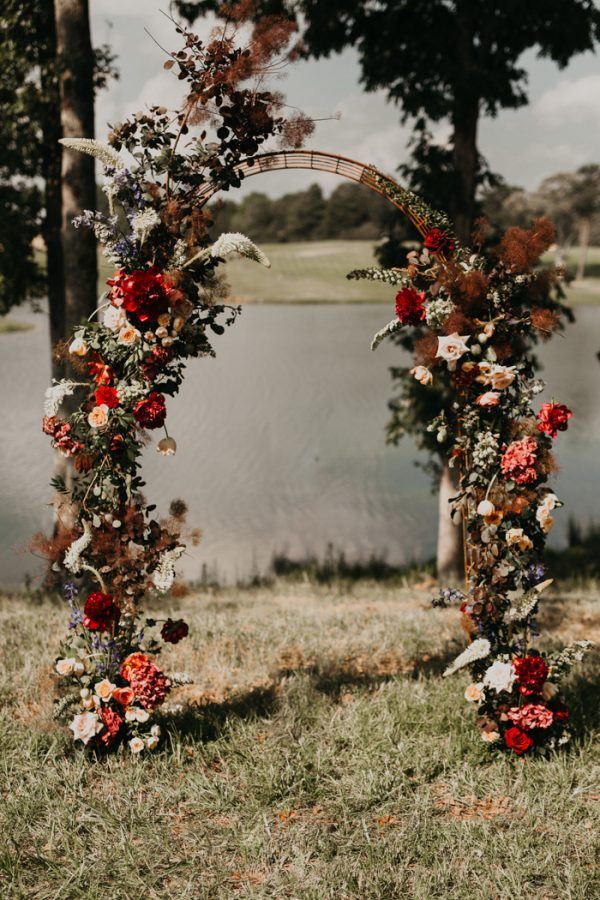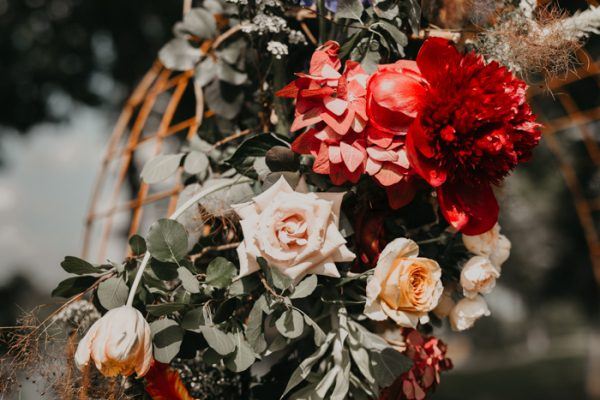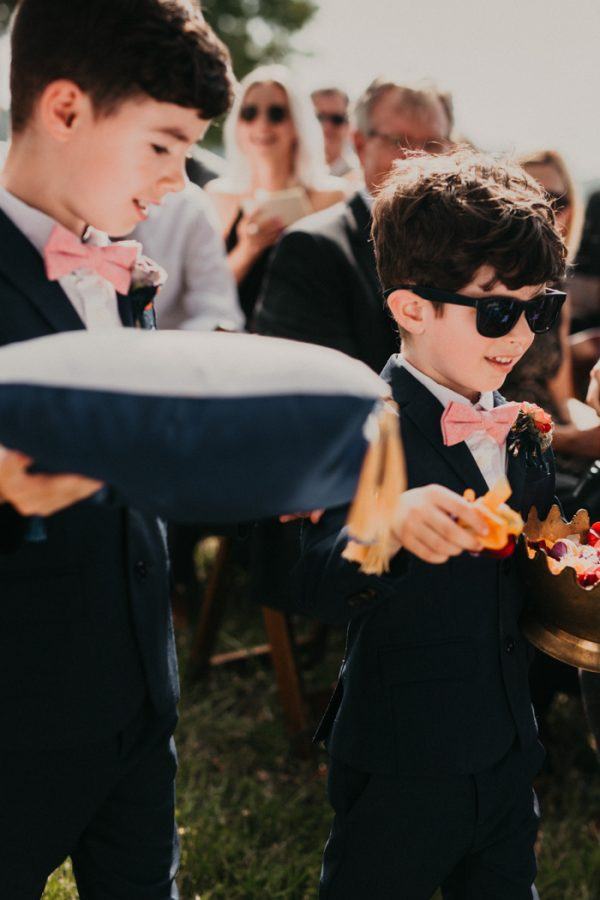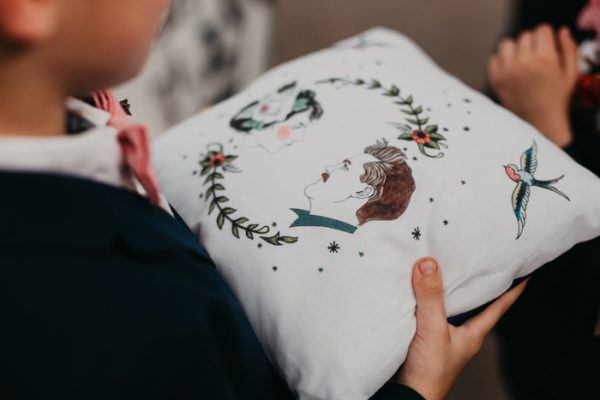 I was nervous the entire day leading up to the ceremony. The anticipation of being with Ian, the long procession to the ceremony site and being in front of all our guests was enough to make this rather shy lady a bit uneasy. At ninety-four my father was determined to walk me down the aisle so to spare him from the picturesque but long processional walk to the lake we had both my parents pre-seated. As I started the procession walk alone to my dear parents, I felt full of joy. This allowed me to have a few moments to myself to really take in what was happening and it was unbelievable. As my father walked me down the aisle accompanied by my mom, each step closer to Ian my excitement and happiness grew. I could not wait to be married to this amazing person. There was no where else I wanted to be and no way on earth I could have been happier than that moment, smiling at him, holding his hand…it was beyond expectations and more than I could have dreamt possible.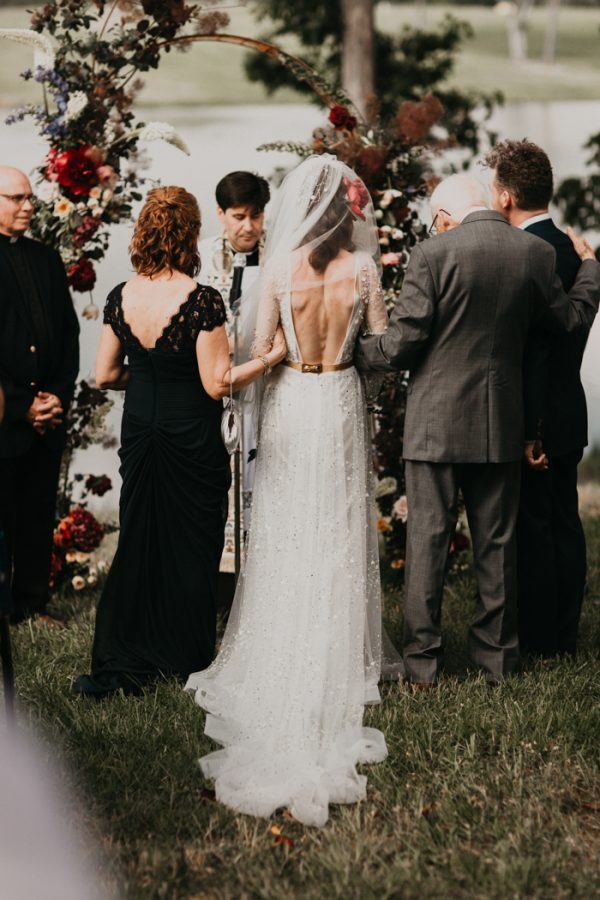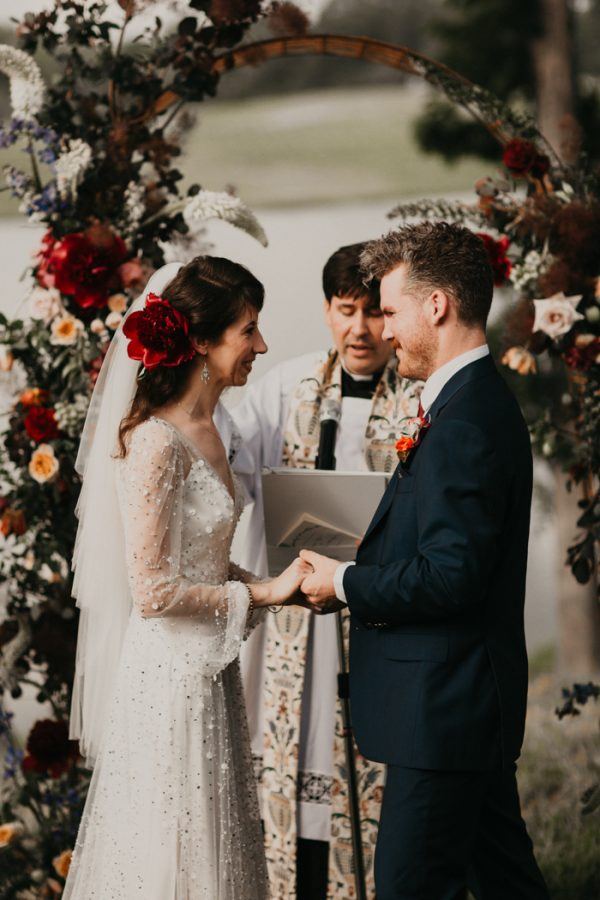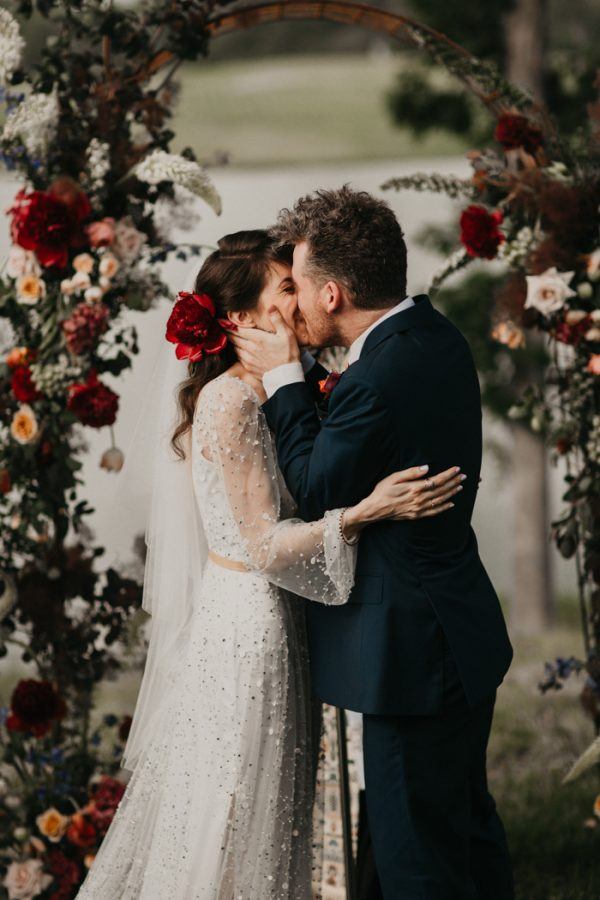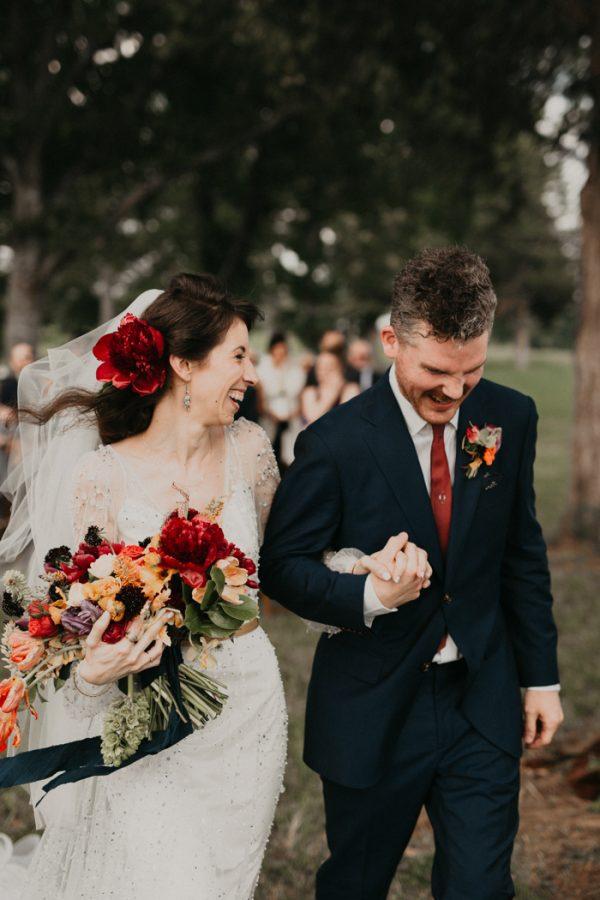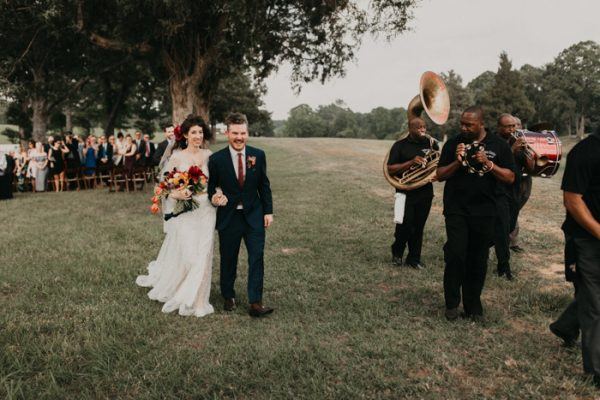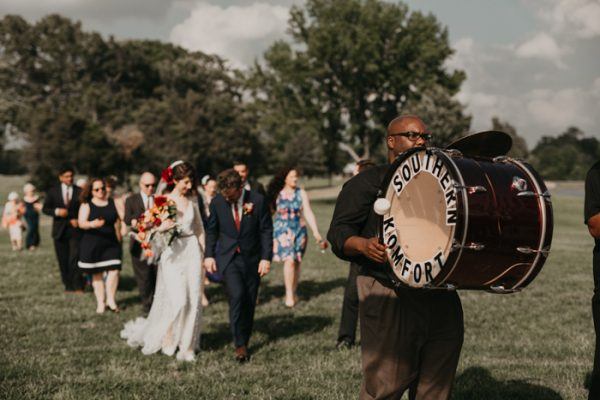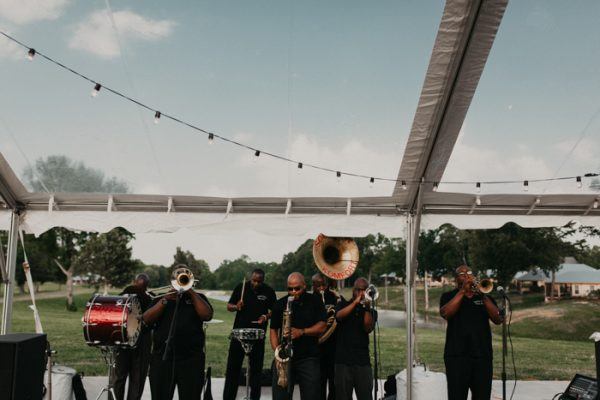 Try and pick out what you believe to be the most important things that you want to your guests to experience with you and tackle those first. You can probably plan until your blue in the face, but at a certain point, you have to know that what you have is what you have, and every bit of hard work and detail that you put into the production will come through to you and your guests. It can be tough and you will hit a lot of bumps along the way, but always keep in mind that it is one the most important days in your life, and you're putting all the work in for the best results.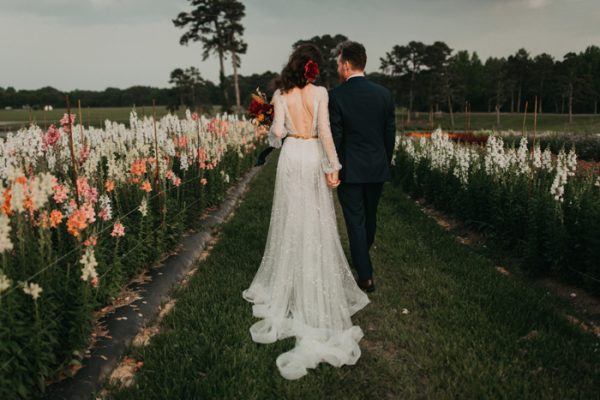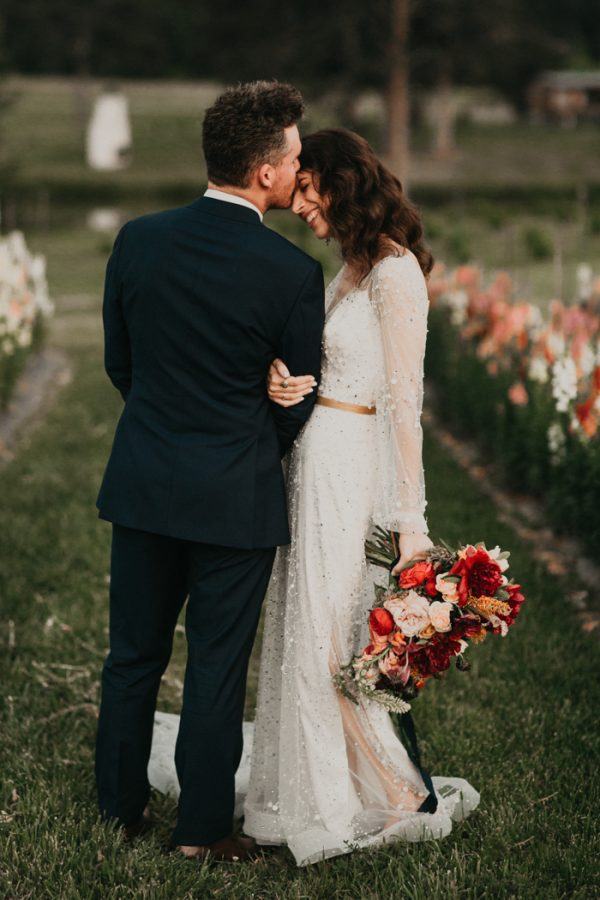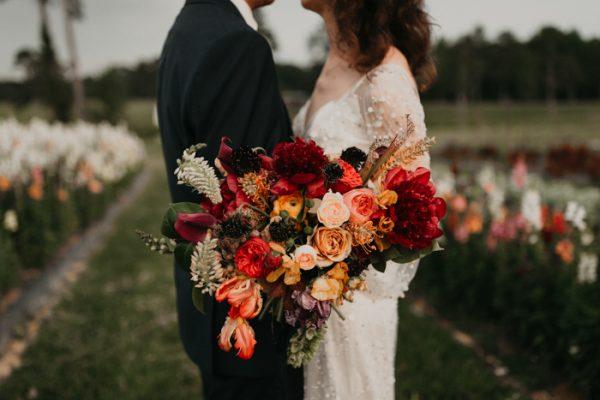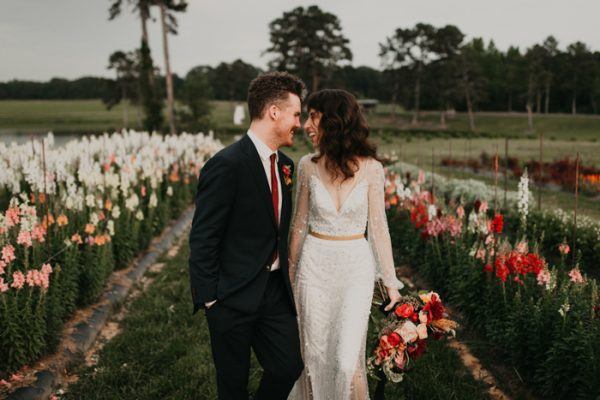 We created a lot of things. We indigo dyed the paper that became our envelopes (which we cut ourselves); letterpress printed the actual invite; drew the rehearsal dinner invite and arranged it into an accordion foldout; made a stereoscopic style save-the-date; and hand sealed them with a wax seal. We really ran with the indigo dye, and ended up dyeing our own table runners, place cards, menus, and the spine of our ceremony bulletin. We also made the bulletin from drawings from throughout the planning process (mainly flowers and washes of color). Iandrew our portraits for the ring pillow while Janine's mom sewed the pillow together for us. It was important to us that our guests knew how much they meant to us, and why they were there. It culminated in a massive search for photos of us with each of our guests that was put in a frame (also dyed indigo) and put inside their place card. It was really memorable as we sat at the head of the table and watched all of them discover the images inside, finding those memories we hid for them.

Ian's lovely sister and two dear friends provided the processional music for the ceremony. We had two songs; one for the wedding party to process to, and one for Janine walking down the aisle. They performed acoustic versions of Angel Olsen's "Free" and a version of "Sea of Love" by Cat Power originally recorded by Phil Phillips. We had Southern Komfort Brass Band perform a Second Line as we walked to the reception. Our first dance was "Jeannine (I Dream of Lilac Time)" by The Platters.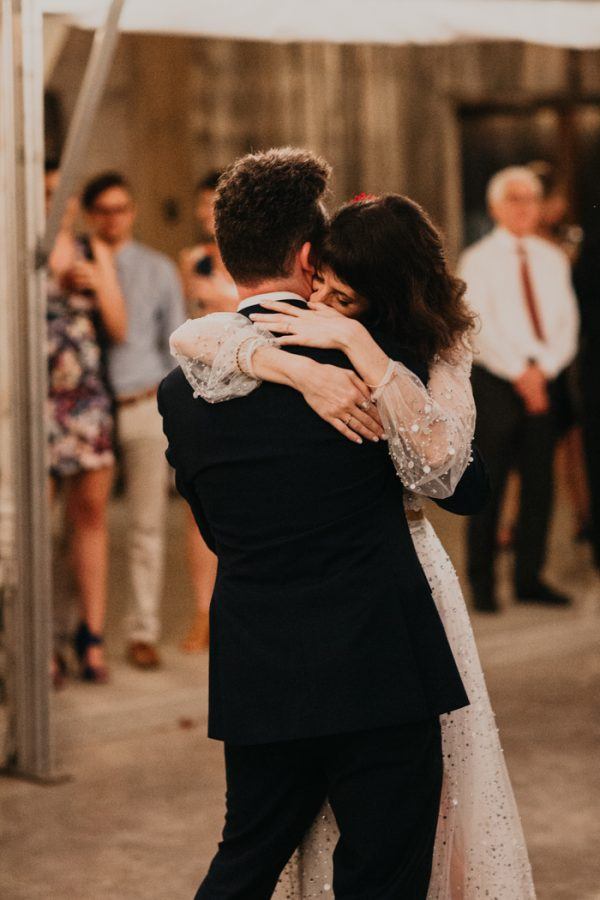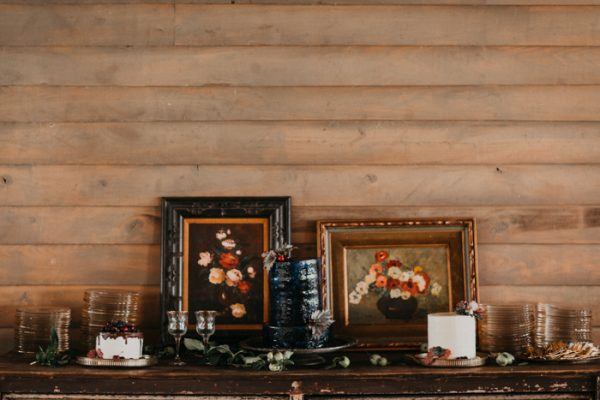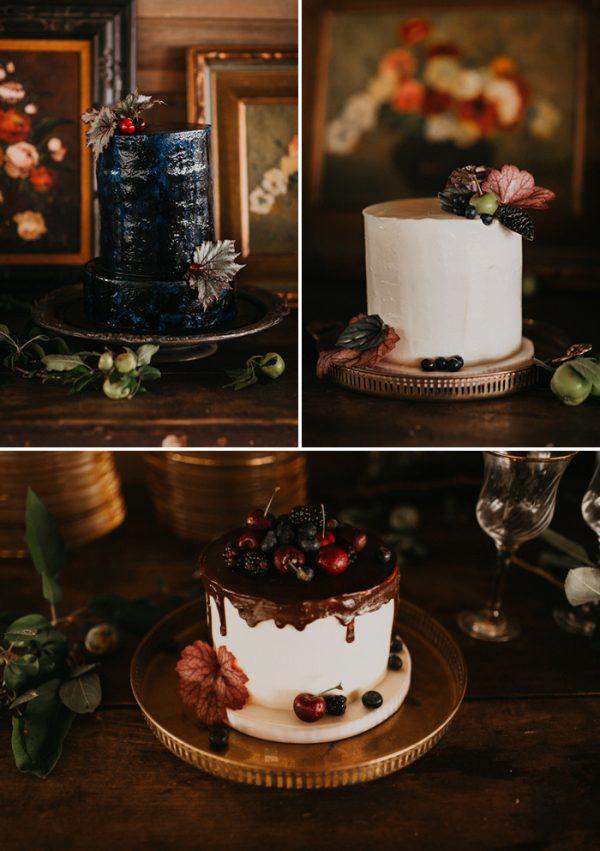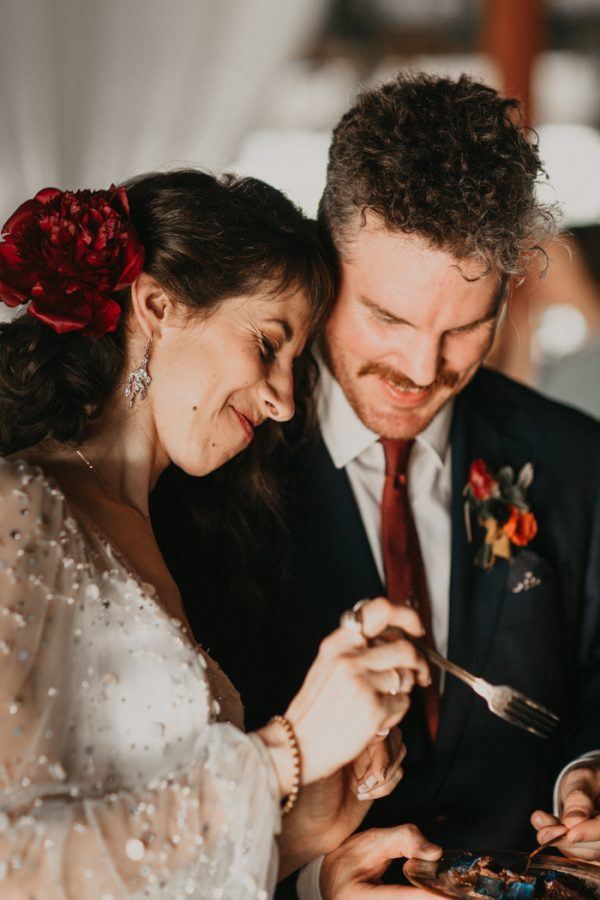 Congratulations to Janine and Ian, and a special thanks to Junebug member Cody & Allison Photography for sharing the couple's day with us. Love this wedding's DIY vintage botanical vibes? Take a look at this epic and eclectic DIY backyard wedding in Texas!