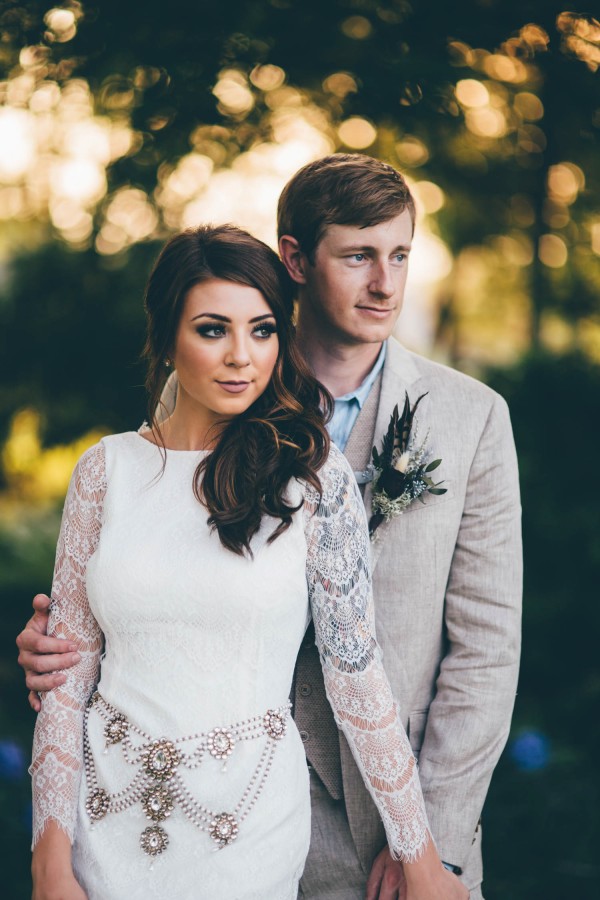 Between dozens of handcrafted dreamcatchers, feathery dried floral arrangements, and antique vibes all over, Jes and Tyler's wedding décor reflected their free-spirited nature and love for travel! Jes's bridal look balanced 1920s art deco with bohemian glam by pairing a timelessly beautiful lace Daughters of Simone gown with moody, boho makeup. Photographer Amber Phinisee captured every moment of the couple's day perfectly, including seriously stunning couple portraits after an emotional ceremony!
The Couple:
Jes and Tyler
The Wedding:
The Venue at Tryphena's Garden, Fort Valley, Georgia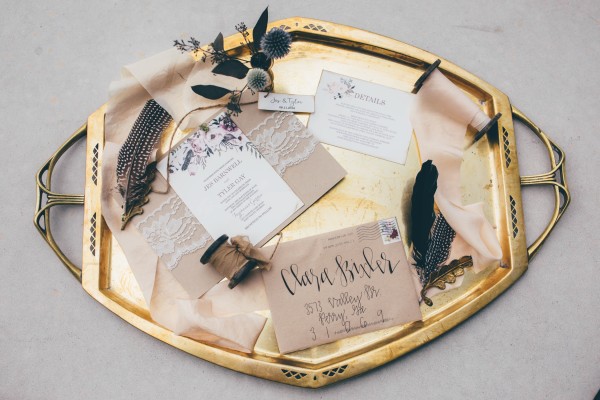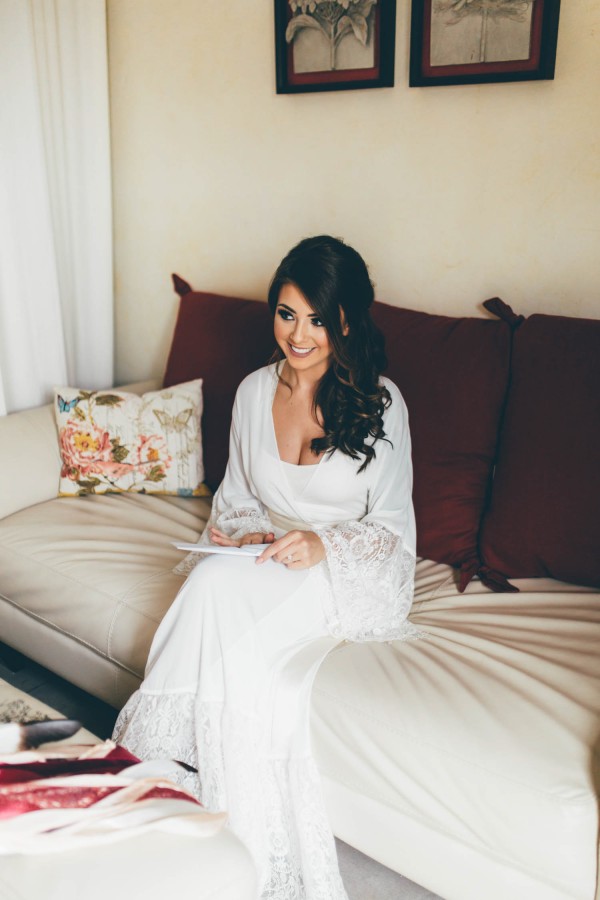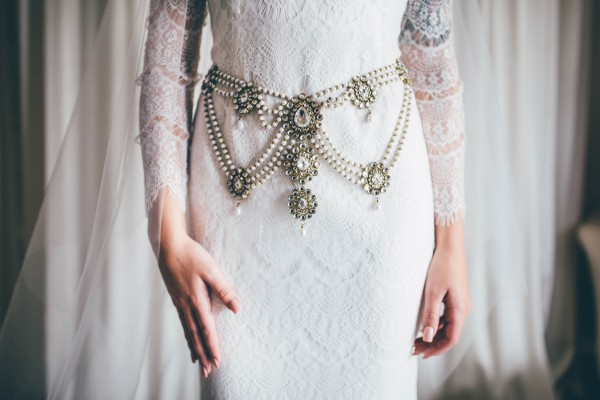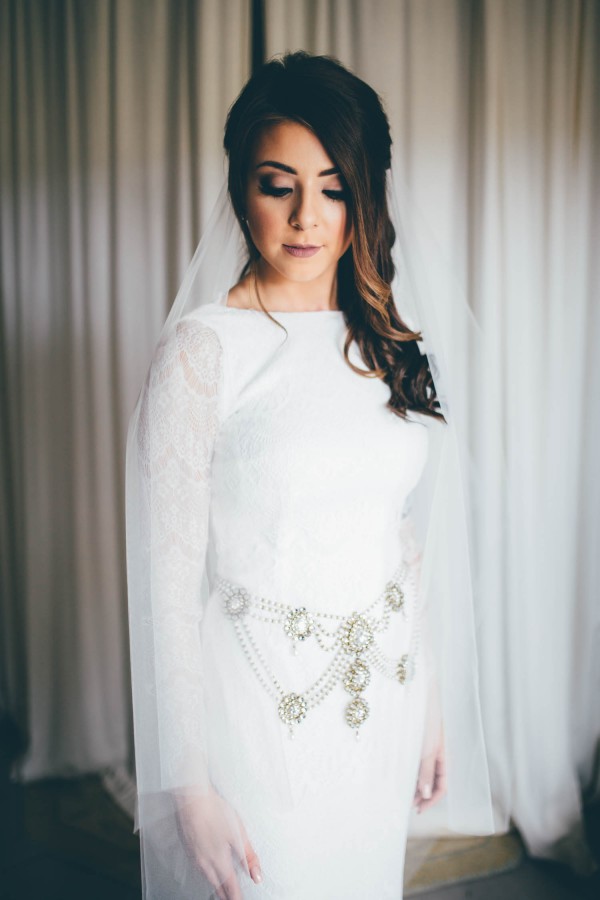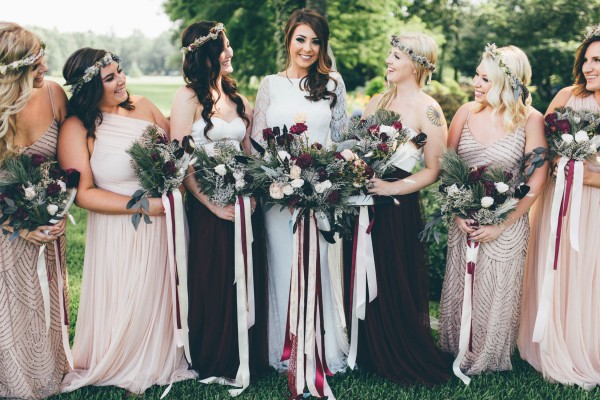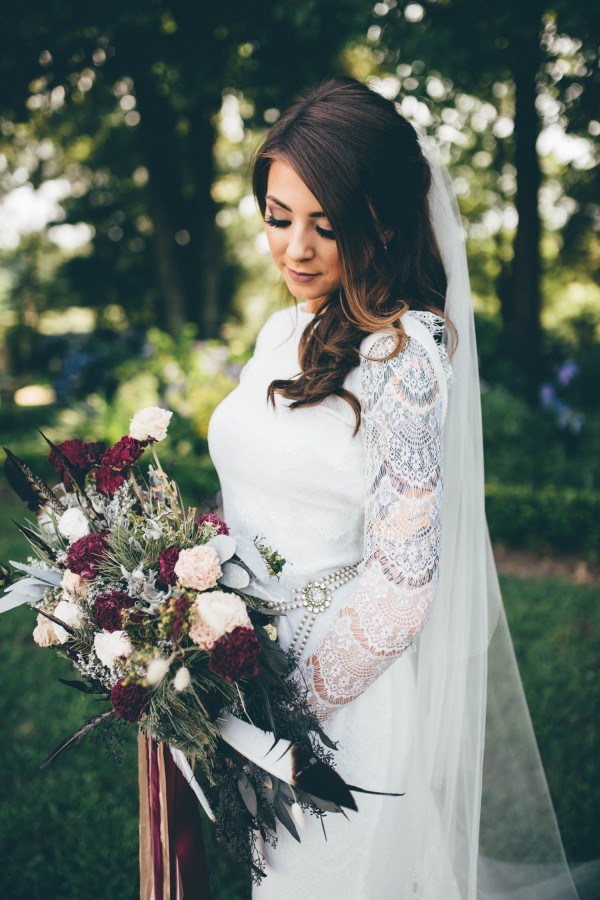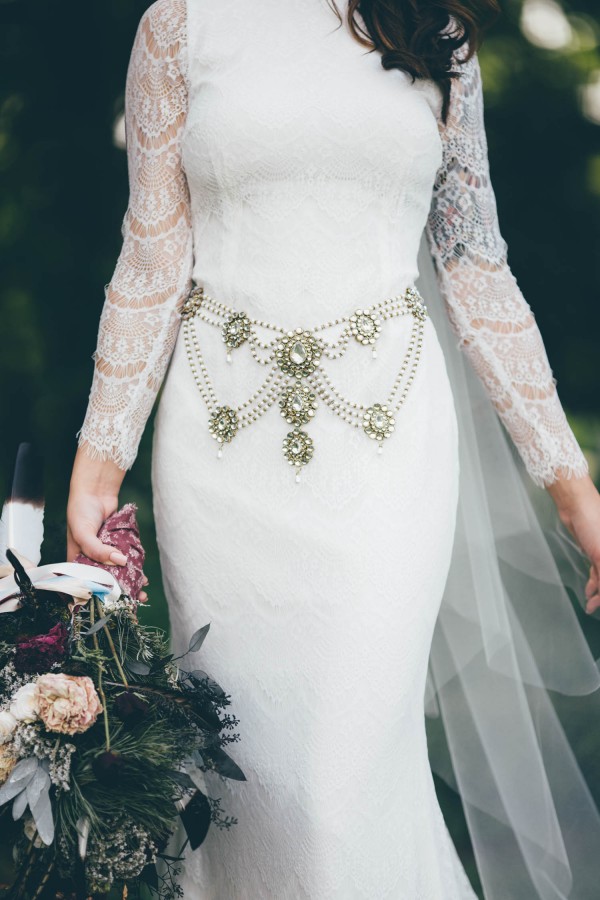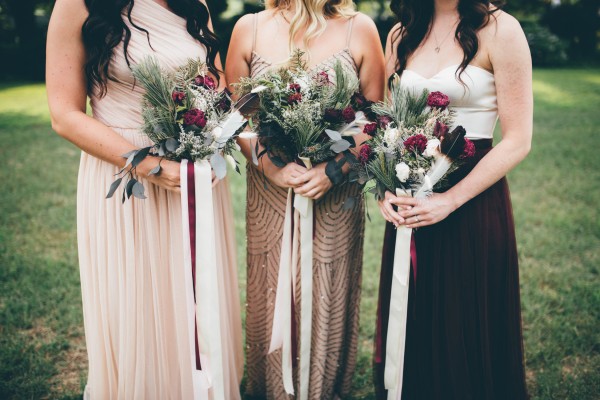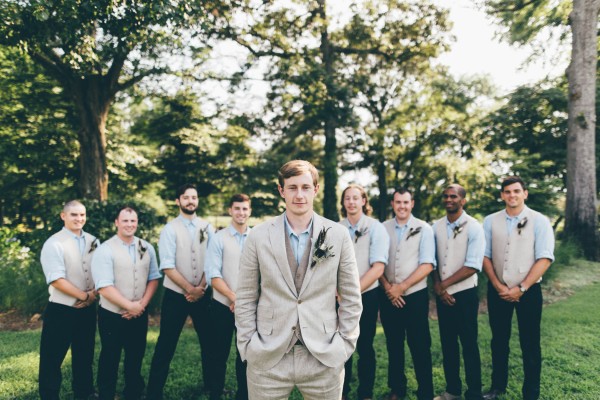 When I thought about what my dream wedding would be like, I knew that most importantly, I wanted the day to capture the true essence of Tyler and I. We are two totally different souls who came together in love. I immediately thought about our desire to travel, our love of adventure, and the balance that each of our differences bring to one another. I knew that when it came to styling our wedding, an eclectic feel would perfectly personify the tone of our relationship.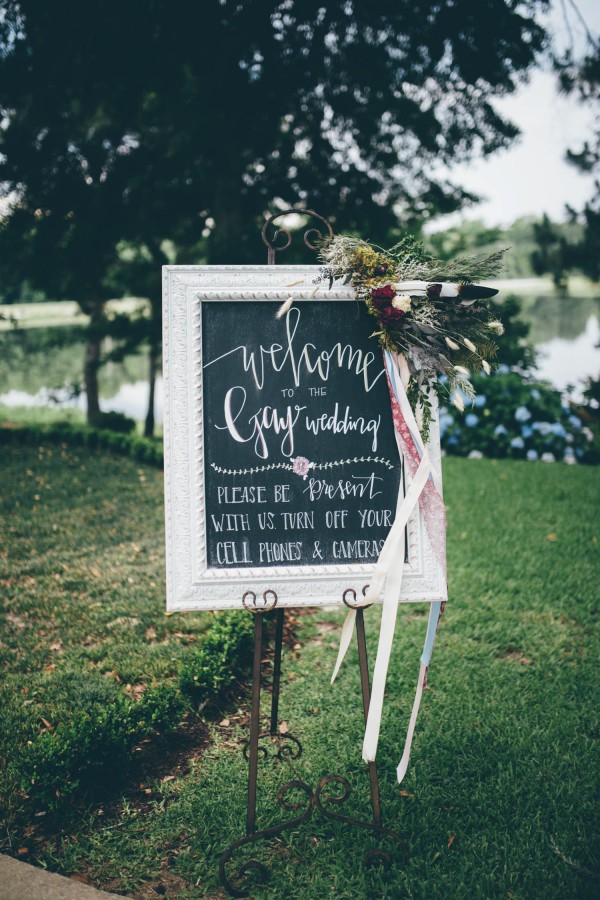 I wanted the garden to be styled in a way that our guests could feel comfortable and present during our ceremony. Because love is perfectly imperfect, I wanted the aesthetic to be mix matched, yet refined. I wanted everything to be timeless, to represent a love that would last forever. We worked with Southern Vintage, Elena from Laurel Avenue, and Callie from Eliza Jane Lettering to select one of a kind vintage seating and treasures to fill the garden with. Each piece was unique, but they all came together as if it were meant to be.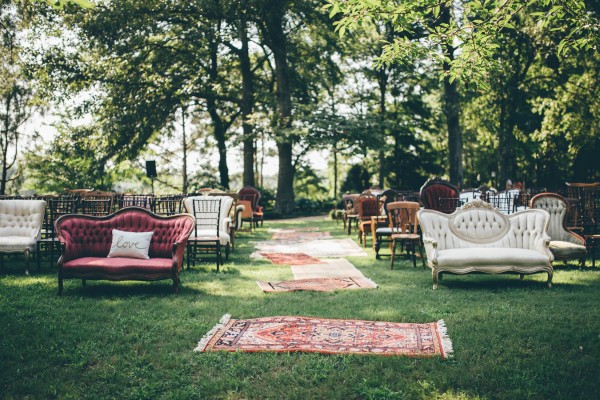 Our florist Cat from Westerwisp created the most beautiful dried floral arrangements for our ceremony. There was just something so special about knowing that these pieces would not wilt away with time. There were so many interesting elements to each piece like feathers and bunny tail grass, each one was a work of art. Between the hand made florals, mixed match vintage seating, the rugs down the aisle, the antique lanterns hanging in the tree, and the hand lettered signage Callie created…it seemed like every detail of our ceremony told a part of our story.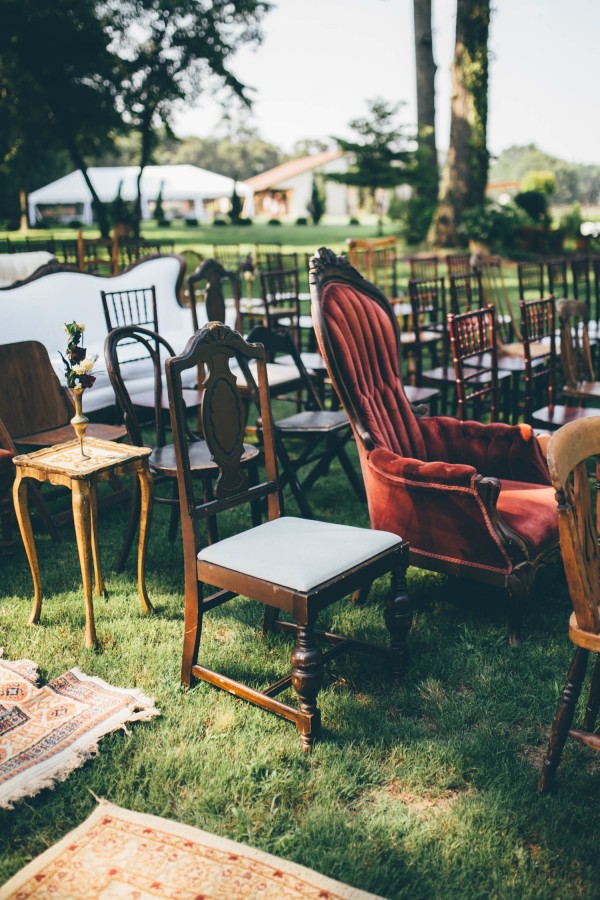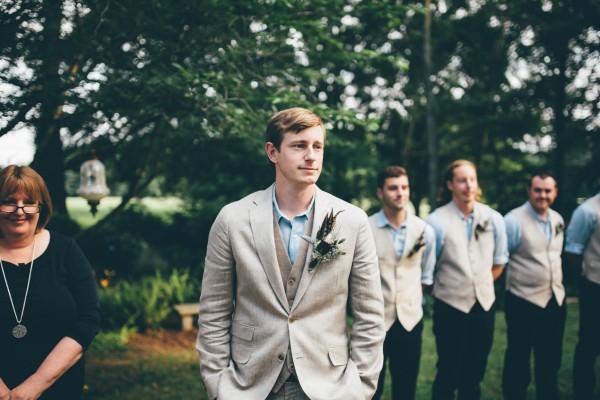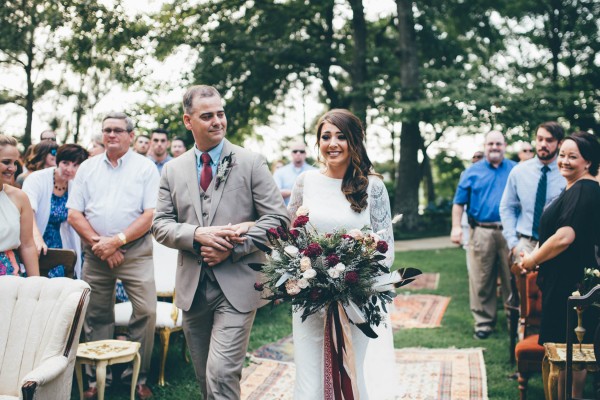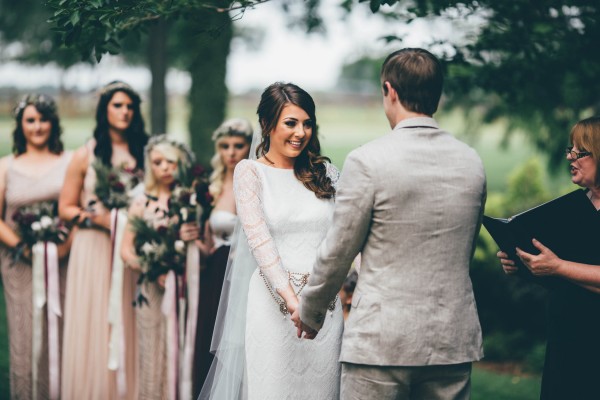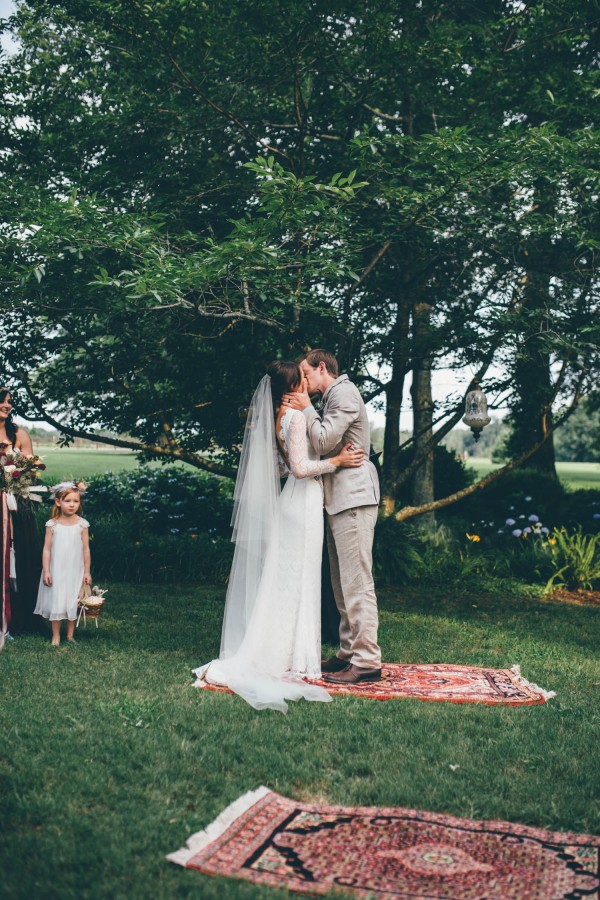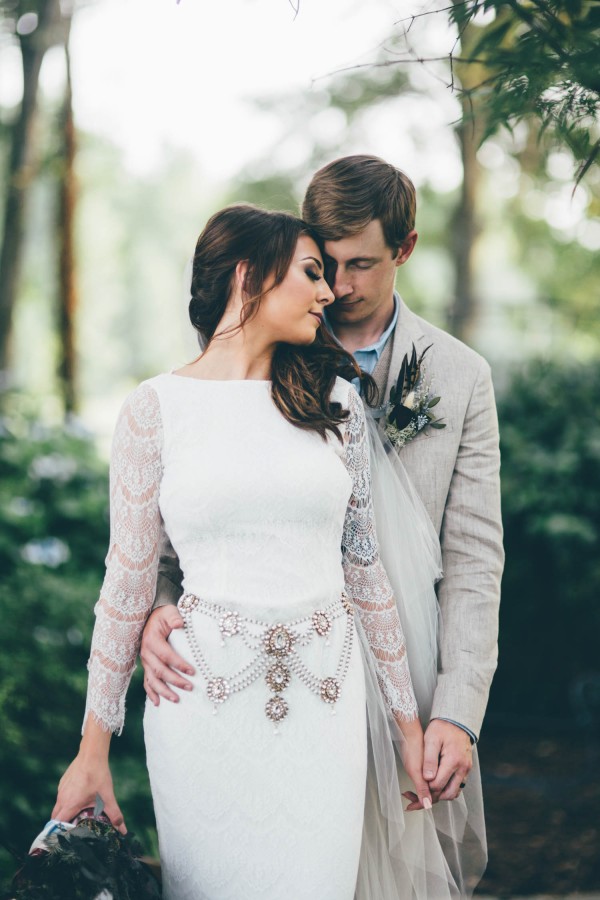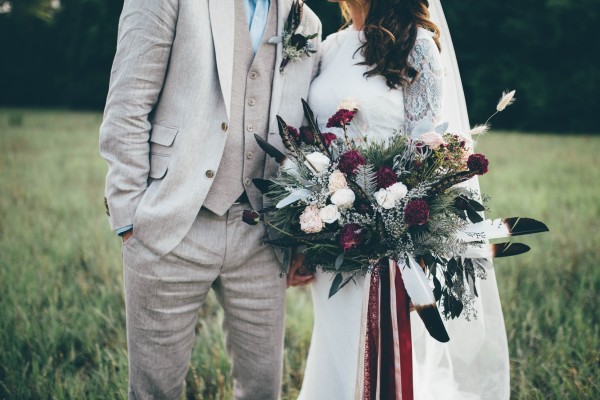 Hands down, the moment I will always remember about our wedding day was when the ceremony finished andTyler and I walked hand and hand to the other side of the garden and he said to me "That was the most fun I've ever had, can we do it again?!" After that we just embraced each other and cried in each other's arms in those few minutes we had alone. It was just that indescribable feeling of "we did it, we're a family now."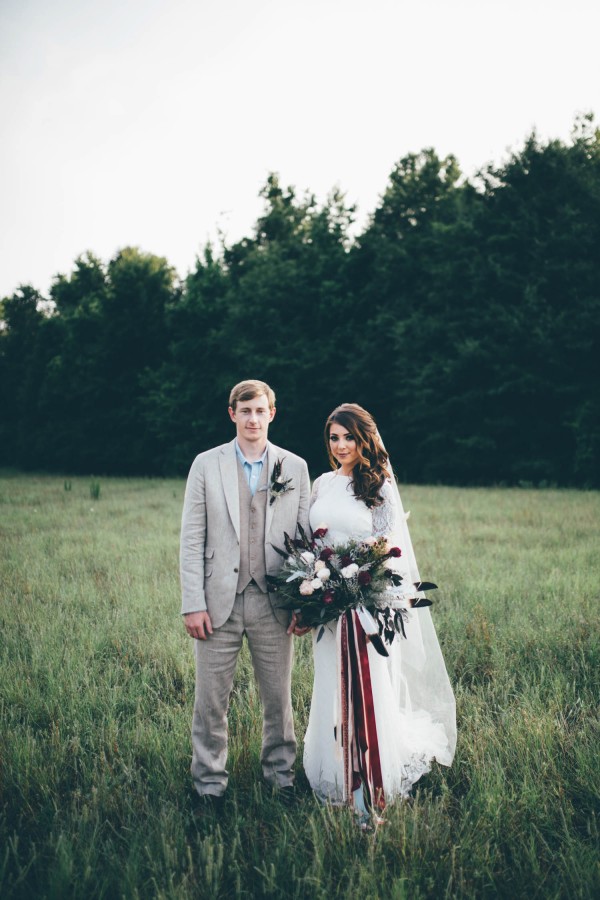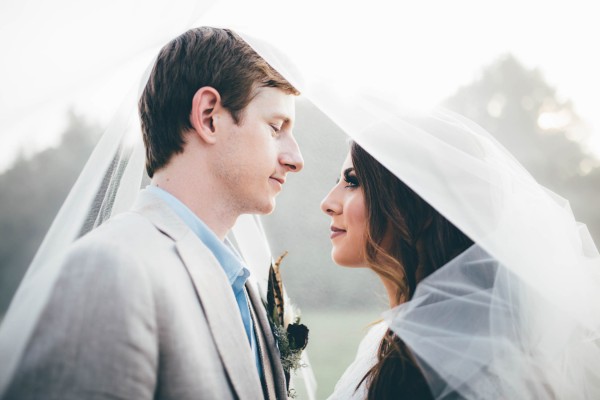 If I had to give an upcoming bride my best wedding planning advice, I would just say to drown out all the noise and focus on what you and your partner have imagined. The more you share your vision with those around you, you will find that some of them won't understand every choice you've made. People may try to convince you that your ideas are silly, or that none if it will make sense. Your friends and family will be there to share the joy that your love have brought those around you, but keep in mind that this day is a celebration of your love for your partner and its really about the vision the two of you have. Your wedding should be an expression of the people you are and the love you share.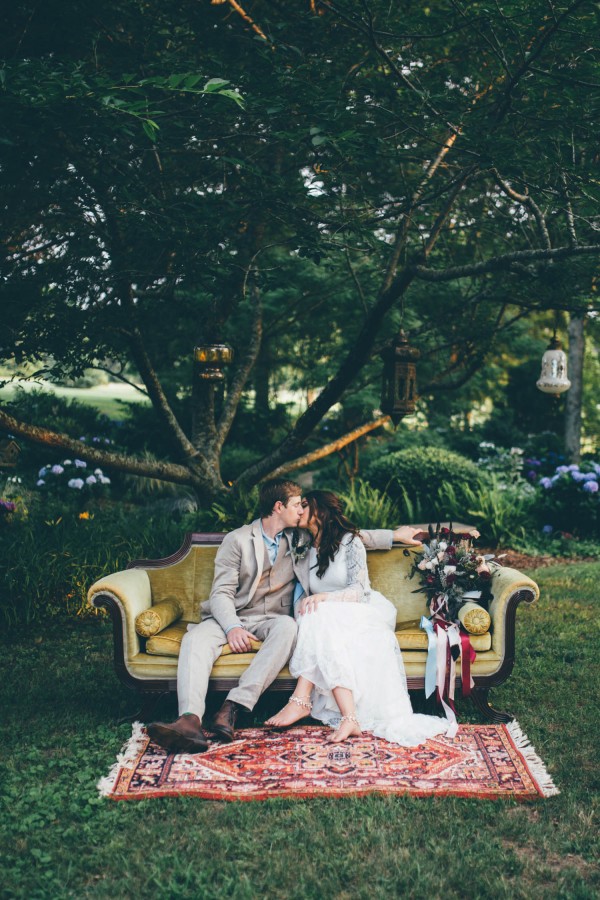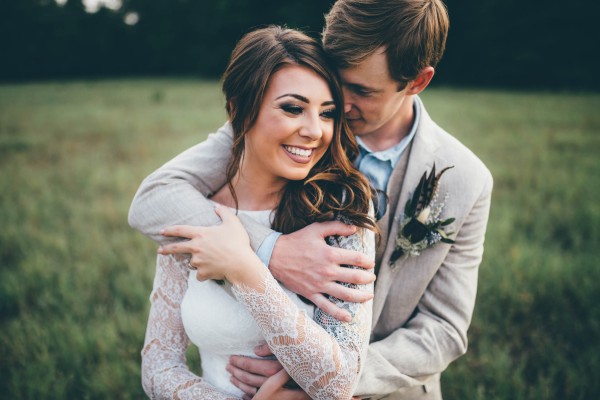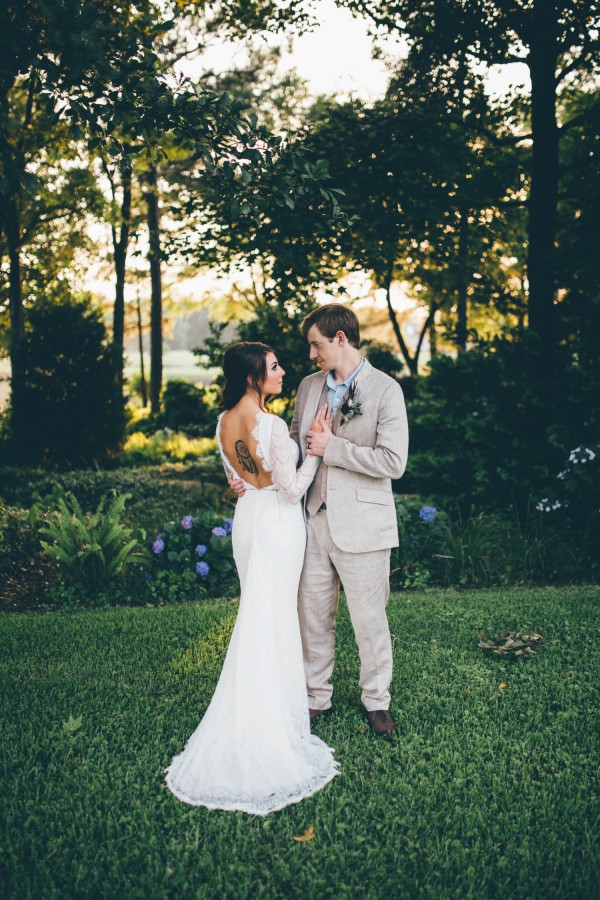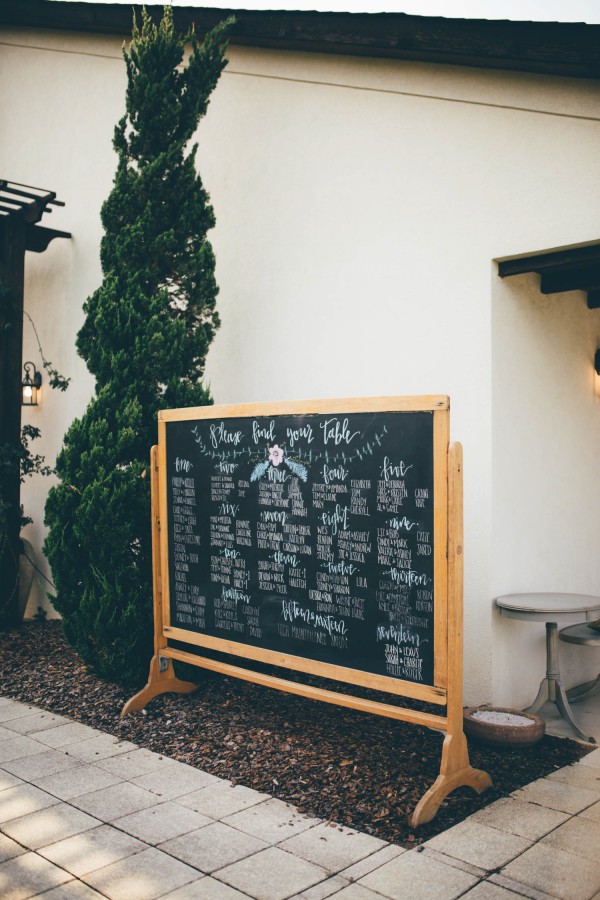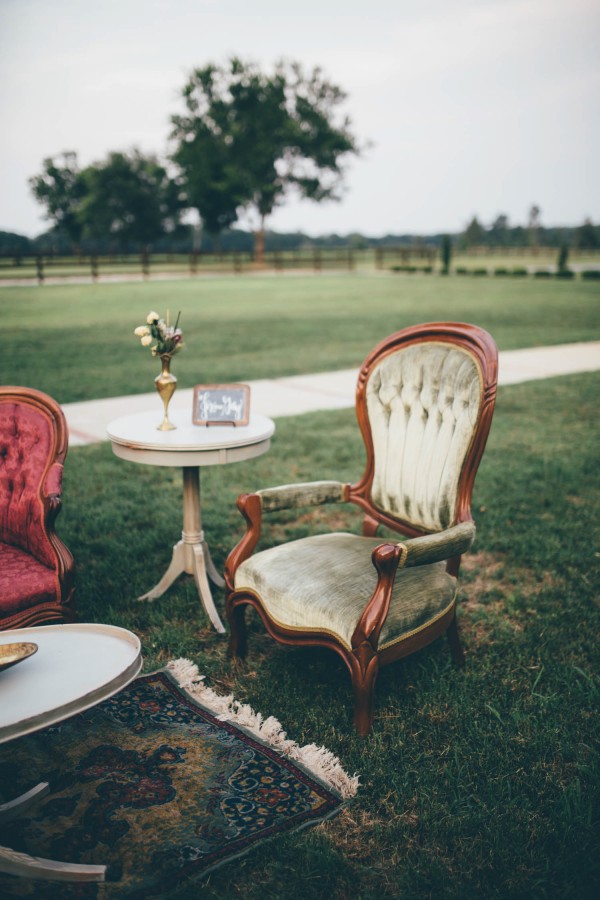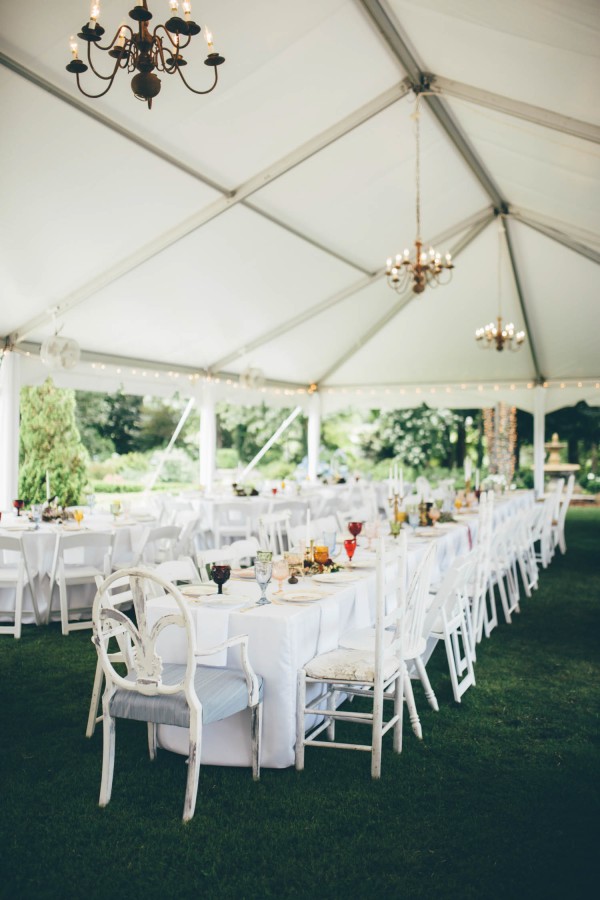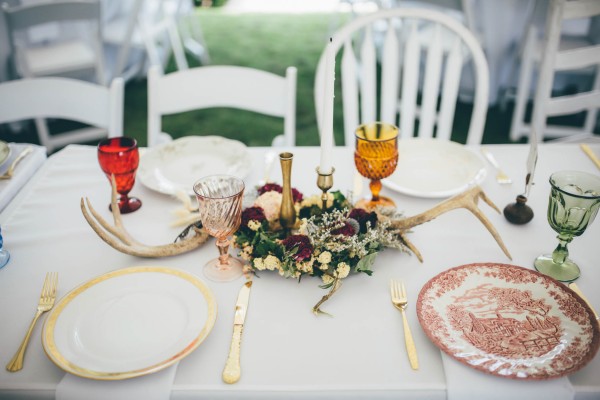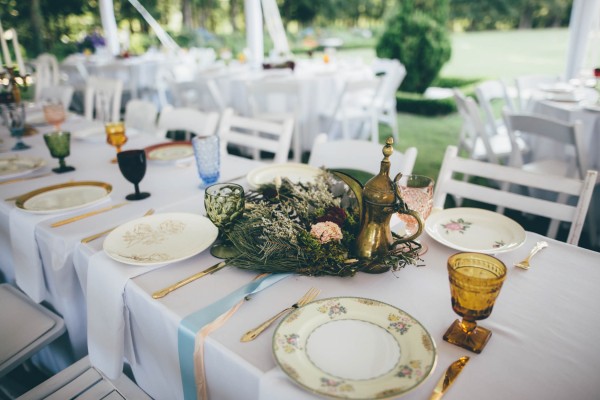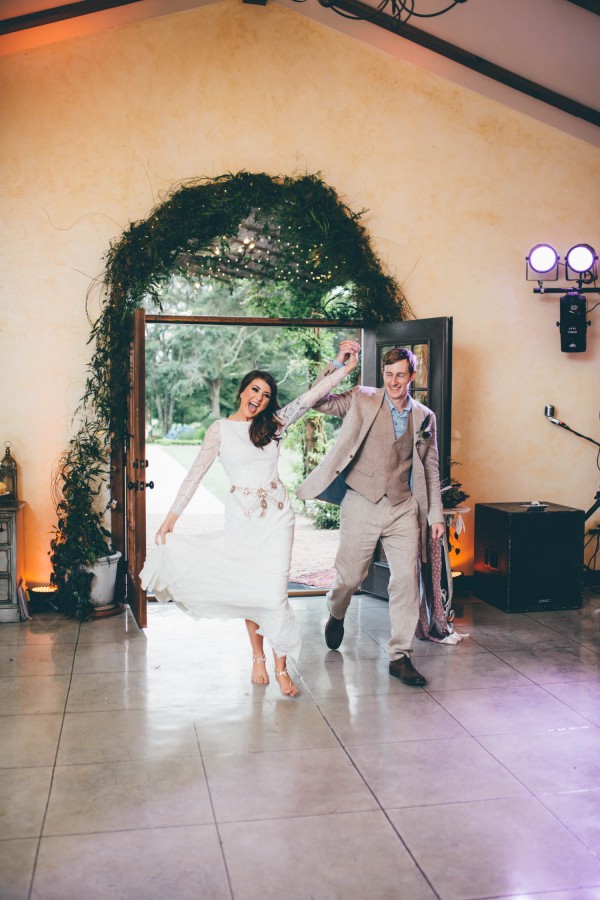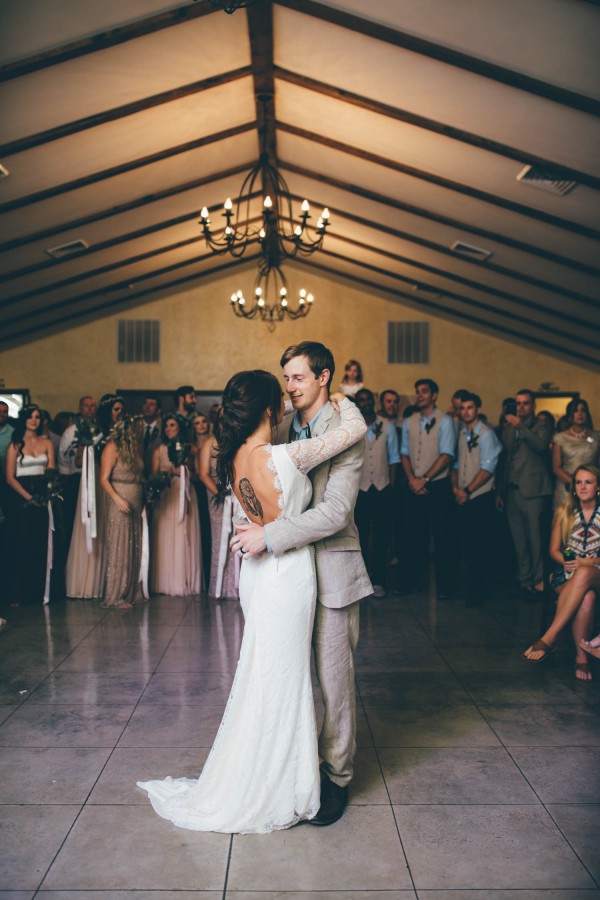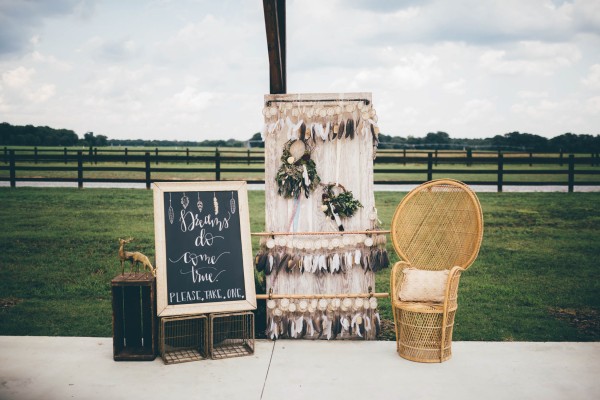 For wedding favors, Tyler and I chose to give out hand made dream catchers. Growing up, my parents have always referred to me as an idealist and a dreamer, and it really stuck with me. I had a dream catcher tattooed on my back so that I would always remember to follow my dreams and to never let the world take that away from me. Throughout our relationship, we have always felt like Tyler was brought to me to keep me safe, while I was brought to him to keep him dreaming. I felt like the symbolism was very significant to our relationship and I wanted our guests to take that piece of our love home with them.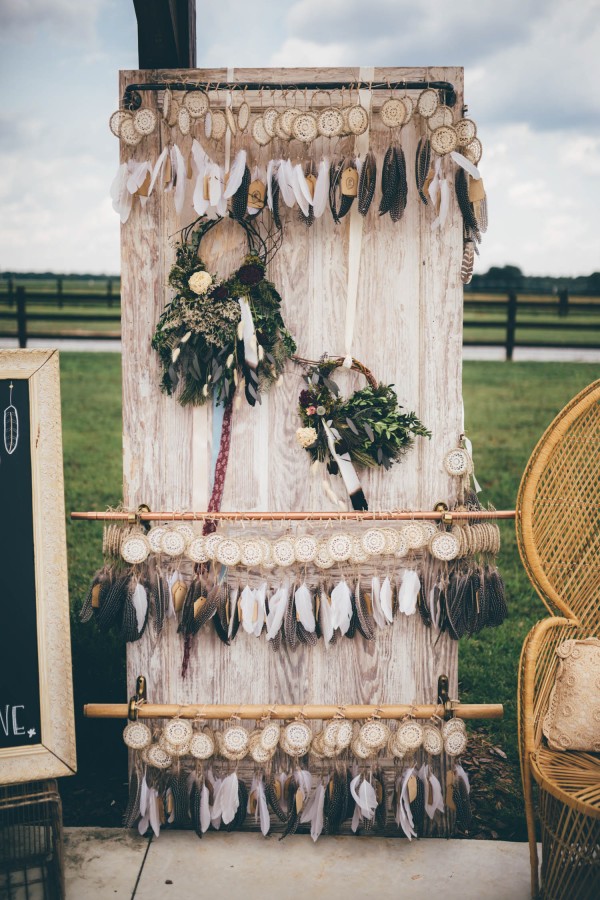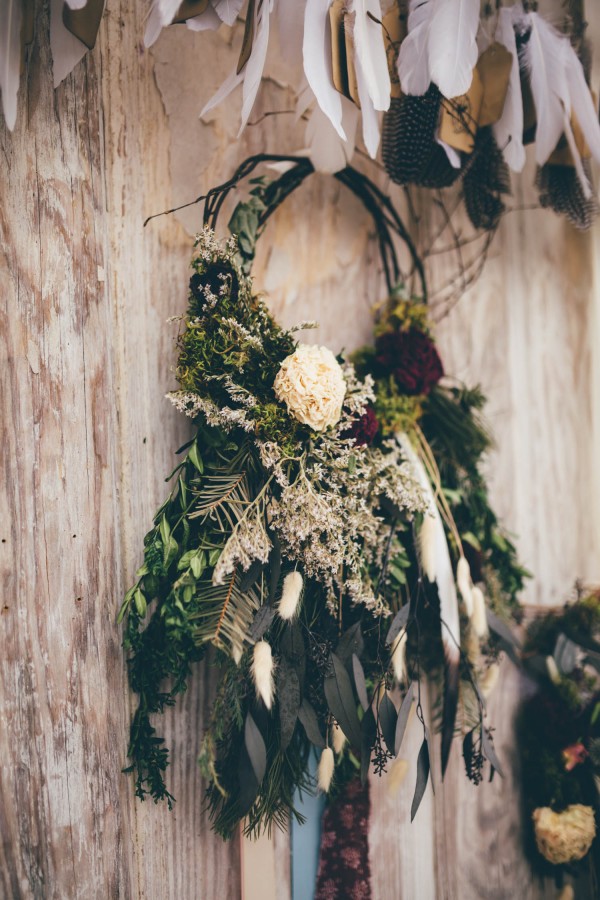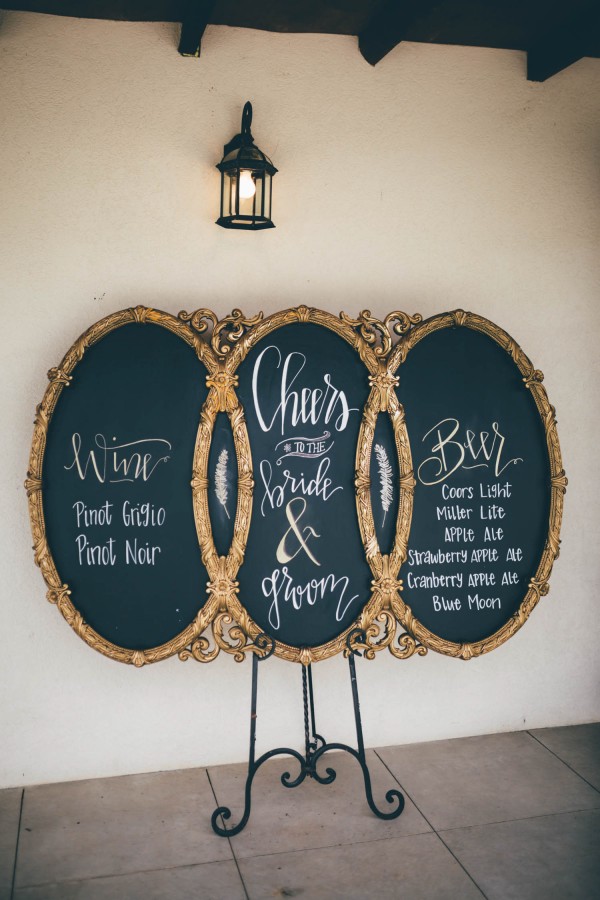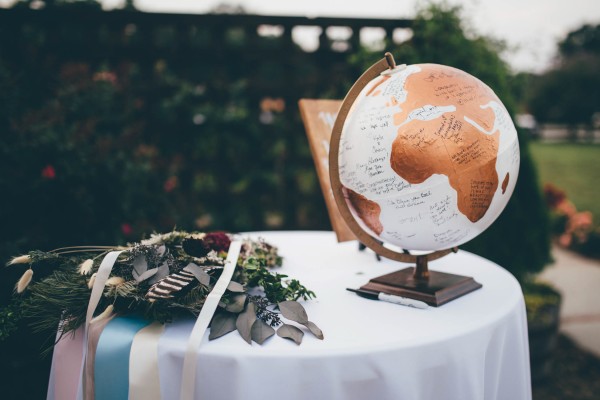 My mother refurbished two antique pieces of furniture for our wedding reception. One was an antique dresser she found at good will, which she transformed into our cake table! The other was a small armoire which she redesigned as a drink station. My mom Donna is amazing with things like this. She used her creative vision and sanded down each piece, painted and distressed them. It was amazing to see how she brought them back to life again. We have several other pieces of furniture she has created in our home and it meant even more to have some of her designs serve as decor on our wedding day. Having that personal touch is something we will never forget.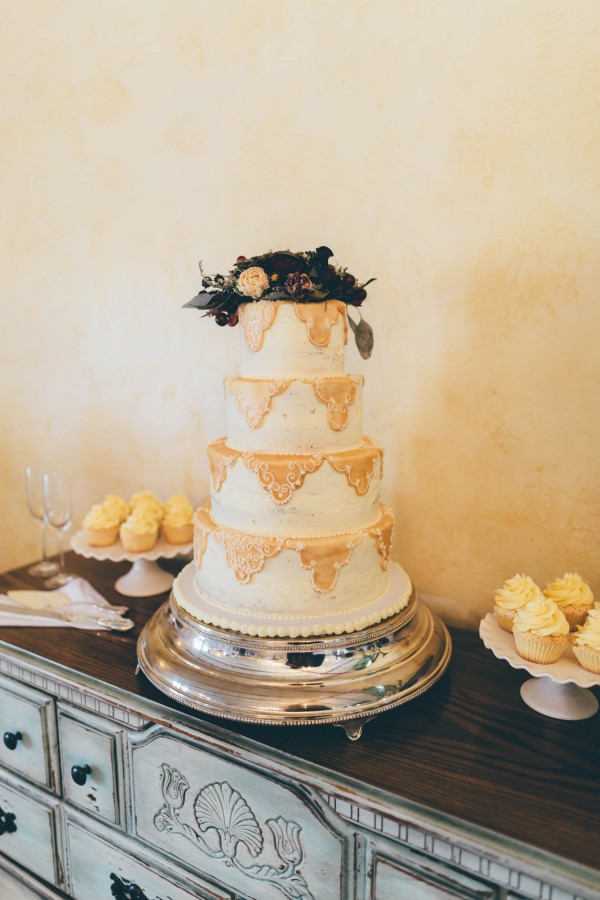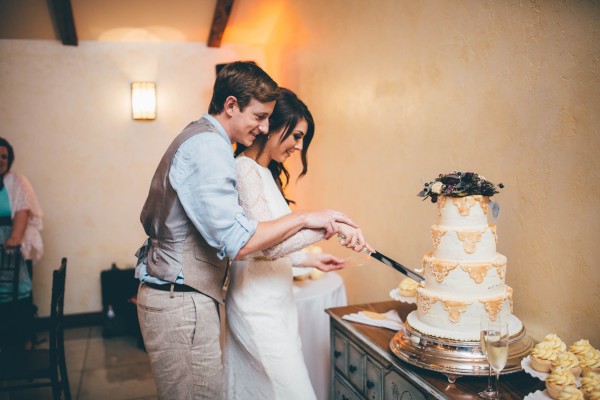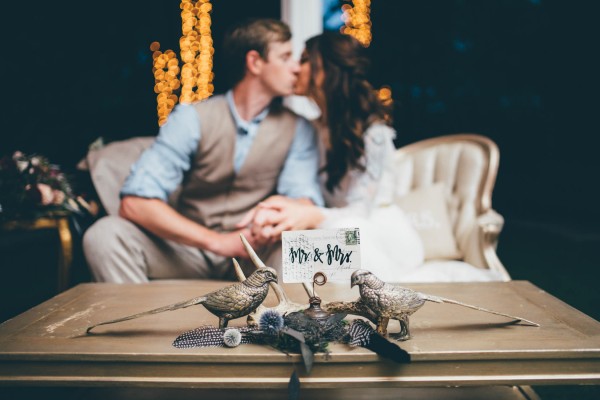 Congratulations to Jes and Tyler, and a huge thanks to Amber Phinisee for sharing this gorgeous wedding with us! Love this wedding's romantic burgundy color palette? Then you've got to see this chic Palm Springs destination wedding at Colony Palms Hotel!