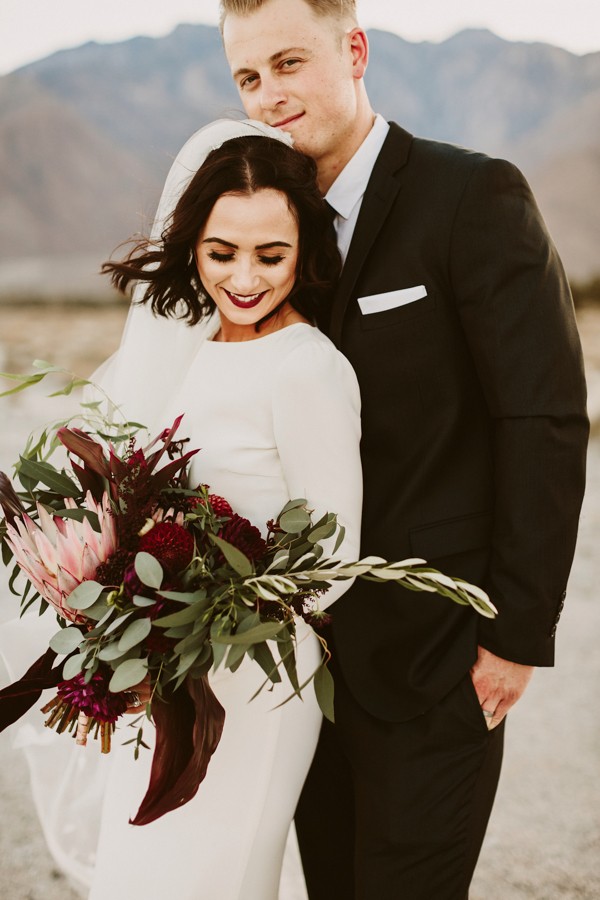 Everything about Katie and Brendan's Colony Palms Hotel wedding is the epitome of Palm Springs chic! The bride is a stylist by trade, so her wedding day fashion was downright amazing: a long-sleeved Houghton gown, 3.1 Phillip Lim block heels, and a custom Scout Folks leather jacket are just a few of Katie's selections that we can't stop fawning over. Between the bride's moody makeup, DIY infused honey favors, and photographer Lauren Scotti's breathtaking images, every inch of this wedding was meticulously curated for its sleek, modern style and romantic Palm Springs vibes!
The Couple:
Katie and Brendan
The Wedding:
Colony Palms Hotel, Palm Springs, California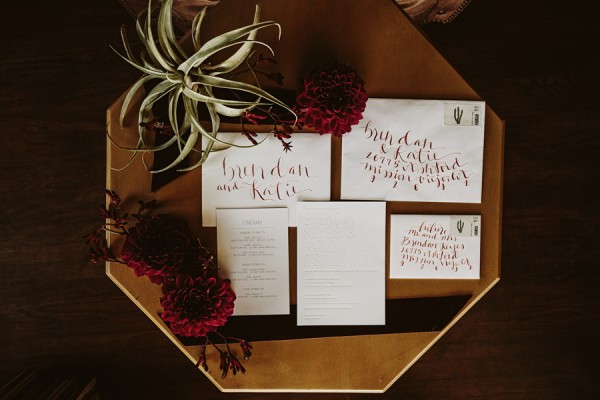 Naturally, fashion is in me so this was the part I was really excited for. Going into it I thought I knew exactly what I wanted and I was wrong! Well sort of… I knew hands down I wanted long sleeves. There's something so unique about a long sleeve wedding dress and I knew I didn't want to veer away from that.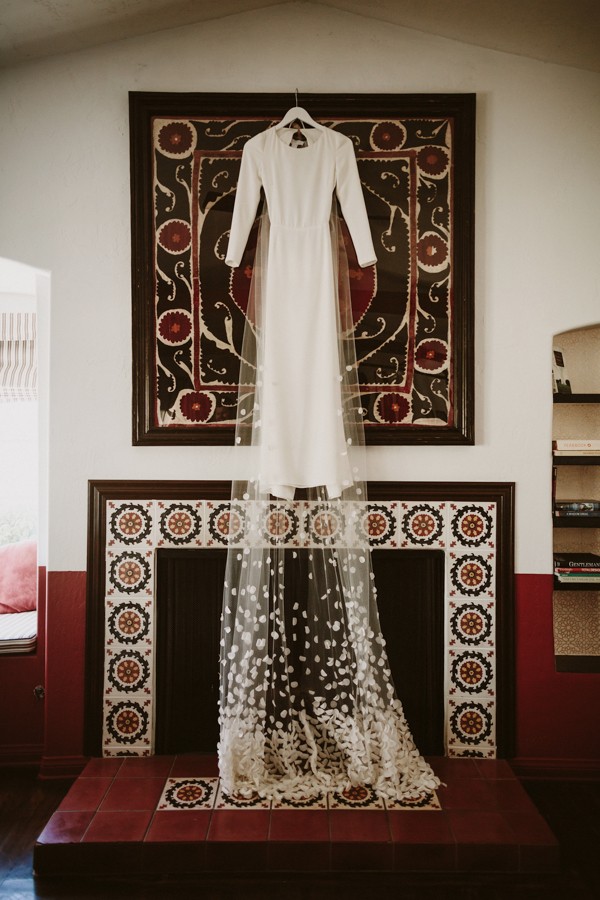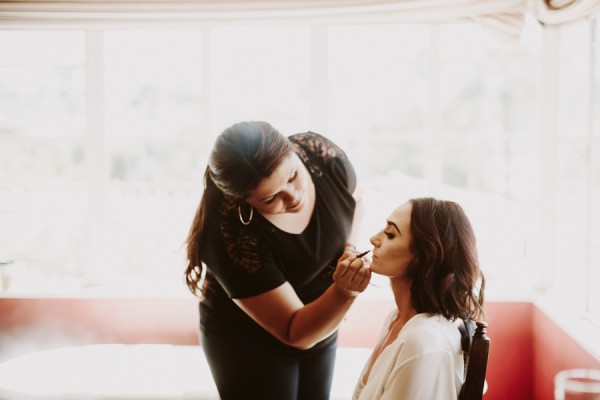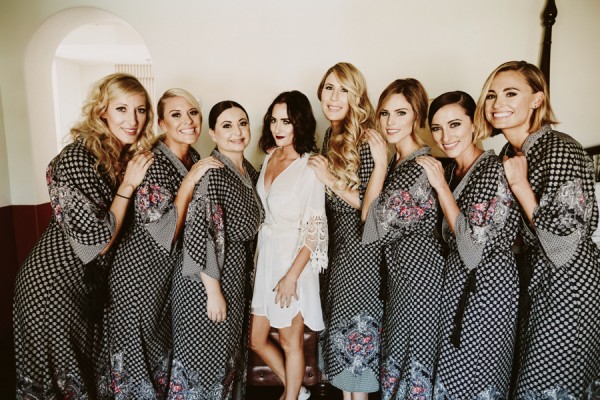 I'm a shoe girl! I knew I wanted something fashion forward, funky and I thought a touch a burgundy would be fun to pull it all together but I didn't have a huge budget for them. After a LONG hard search, I came across these stunning 3.1 Phillip Lim burgundy pointed toe with a white heel. It was love at first sight! They were clean cut and fashion forward and I knew they are a match made in heaven with my dress.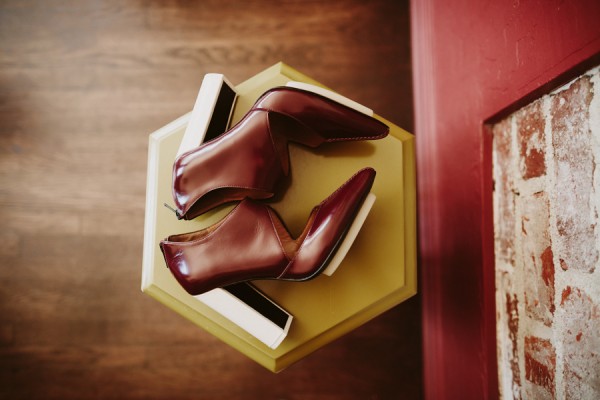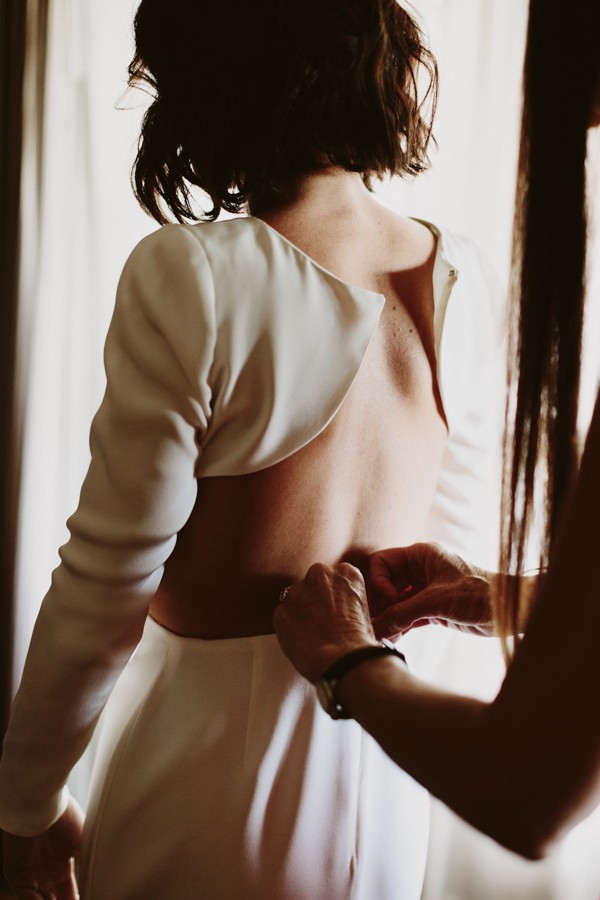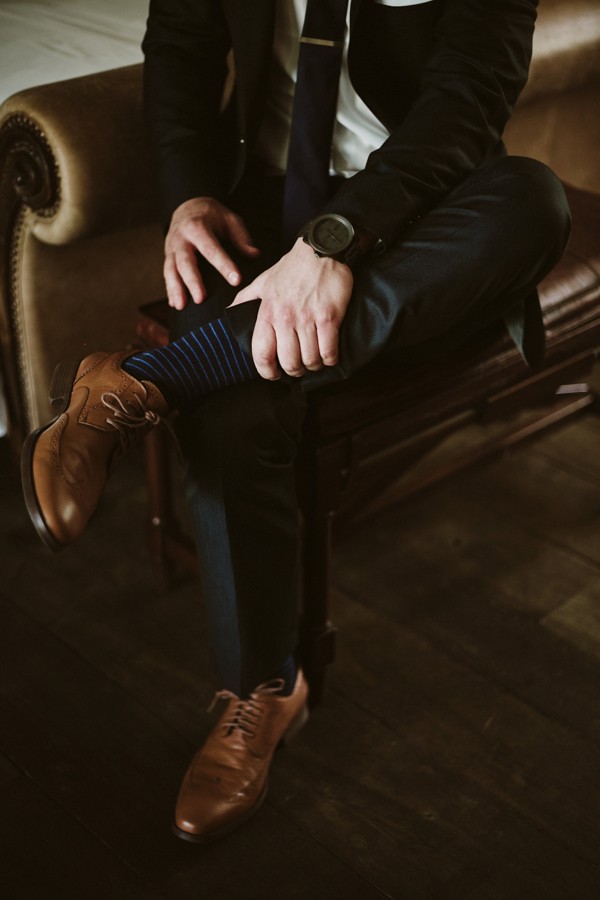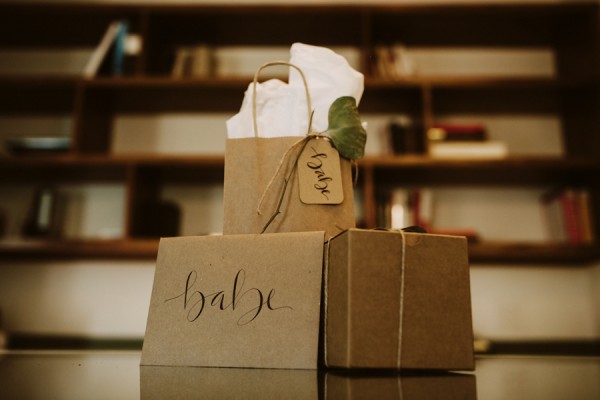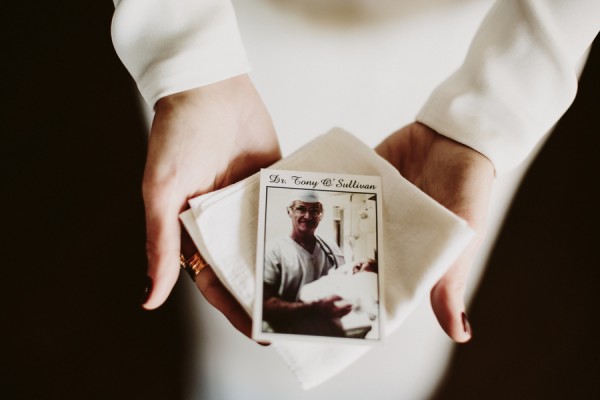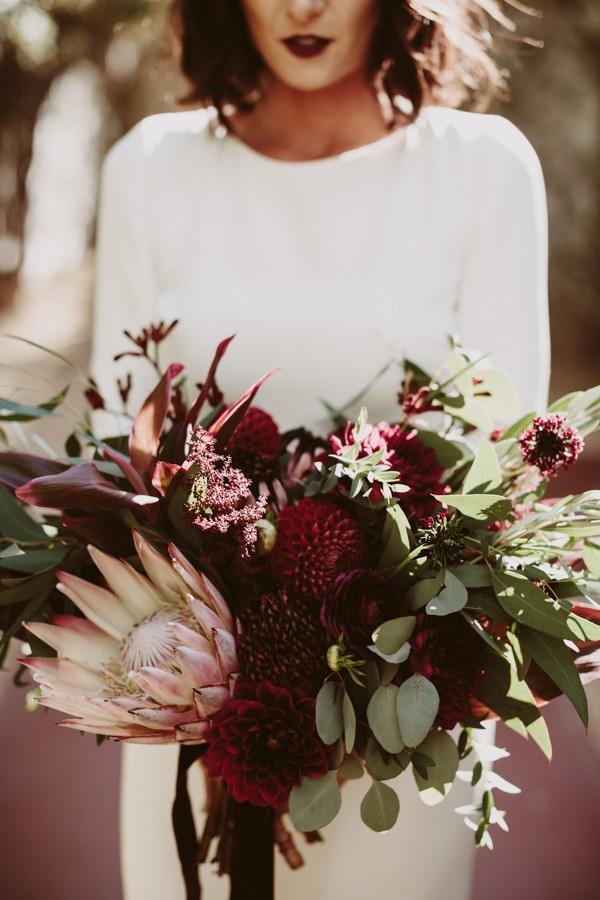 I initially wanted more of a boho feel but everyone and their mother was going for that look and it made me want to run in the opposite direction. I came across this amazingly elegant yet simple Houghton gown and was OBSESSED!! I tried on some more dresses just to be sure but when I couldn't get this one out of my head, I knew it was meant to be and it was a done deal!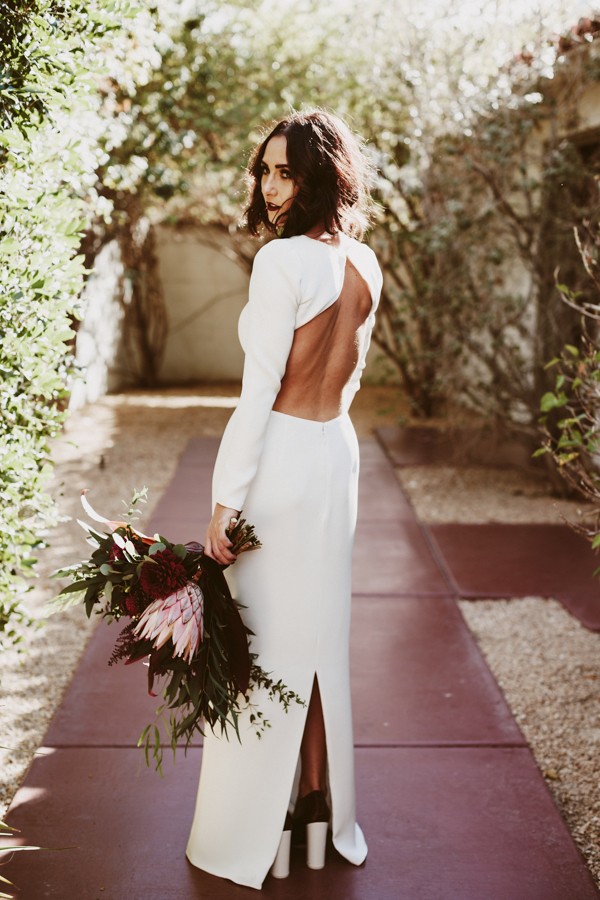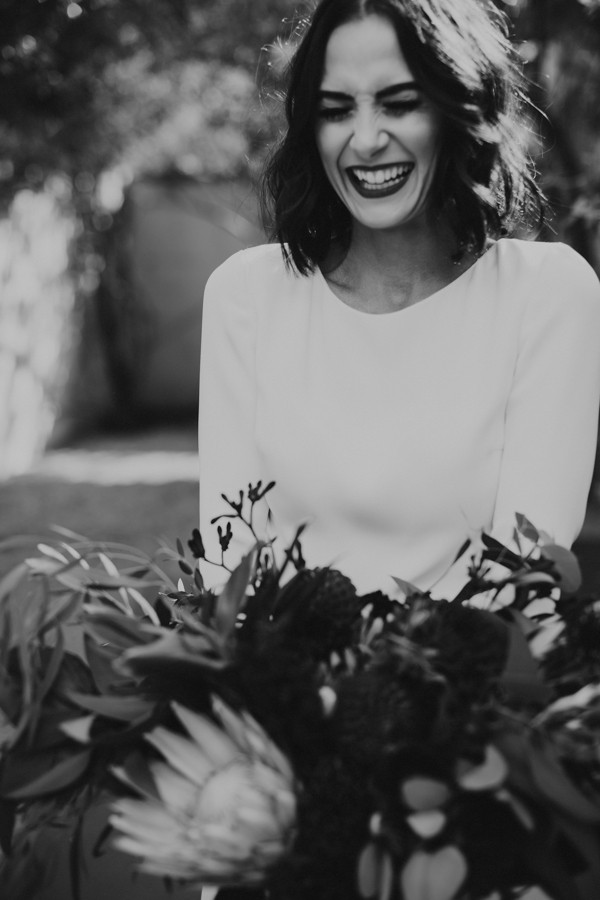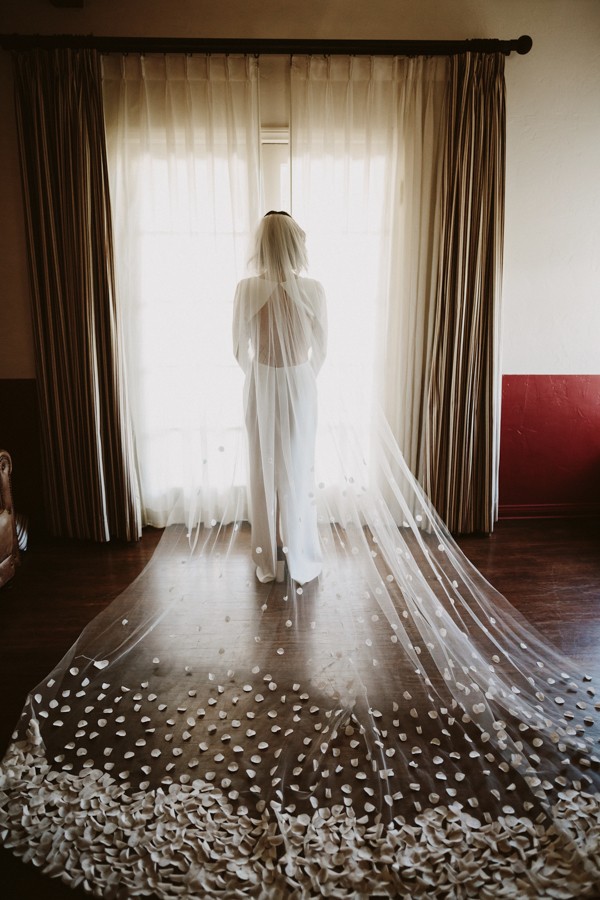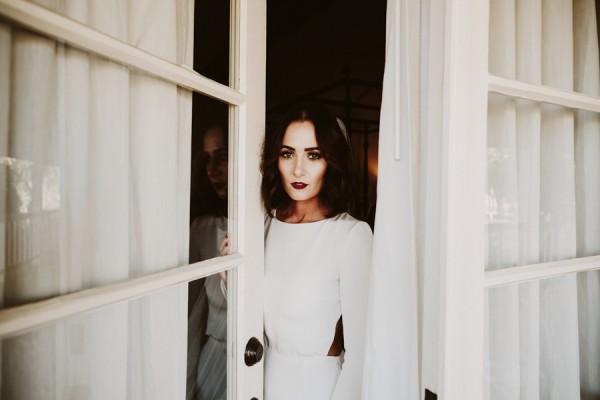 As for my girls…burgundy obviously was the color choice but I didn't want your "typical" bridesmaids dress and I also didn't want them wearing the same one. I dressed each girl by their body type. Every time I came across a burgundy dress I loved and thought was appropriate, I bought it and had one of the girls try it on. We had so much fun in the process and they all looked STUNNING.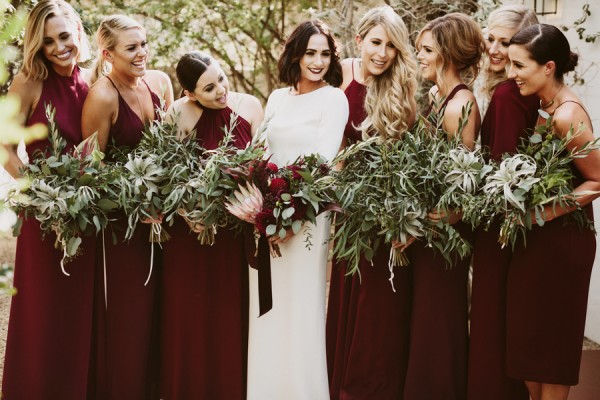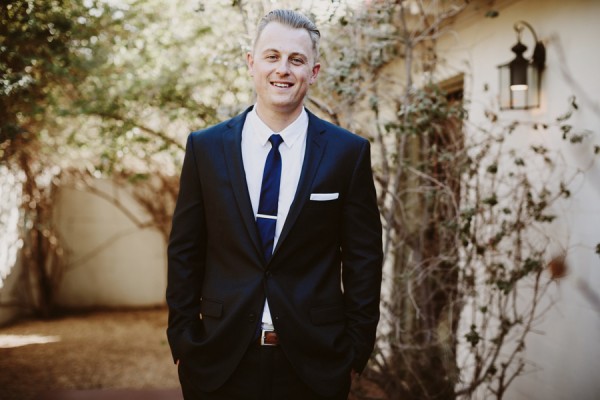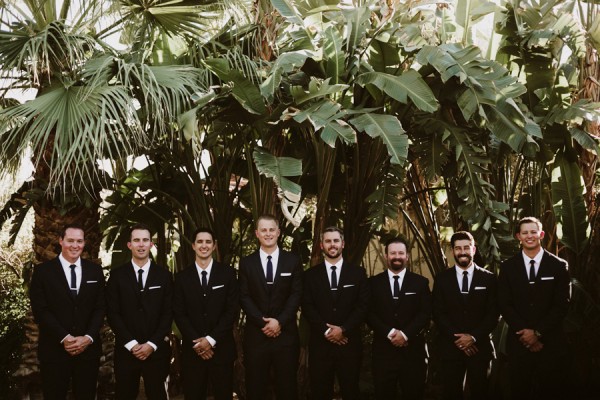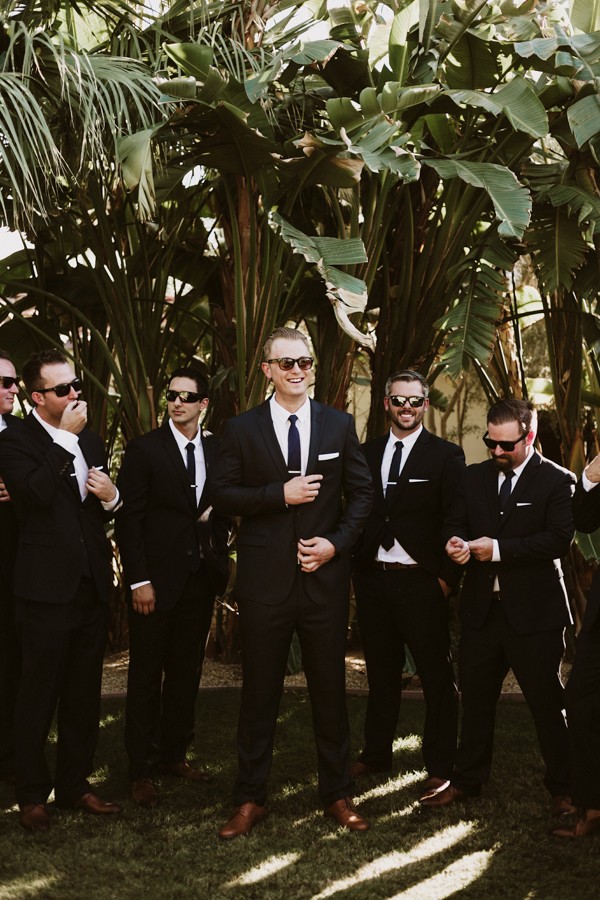 My hubby and I both knew we wanted a mini destination wedding and Palm Springs holds a special place in our heart, as we always escape out there. We live in Orange County so it was just close enough for our family and friends to make it but far enough to get that weekend getaway.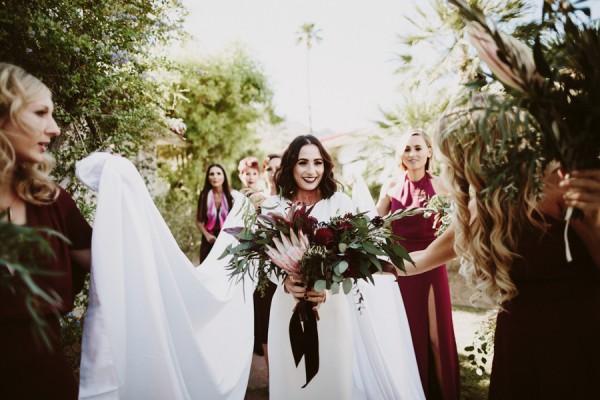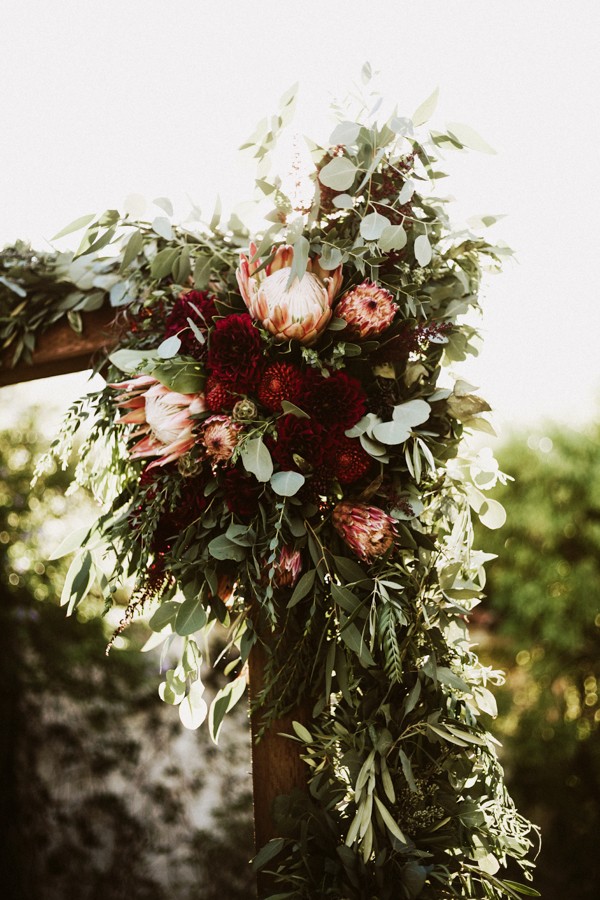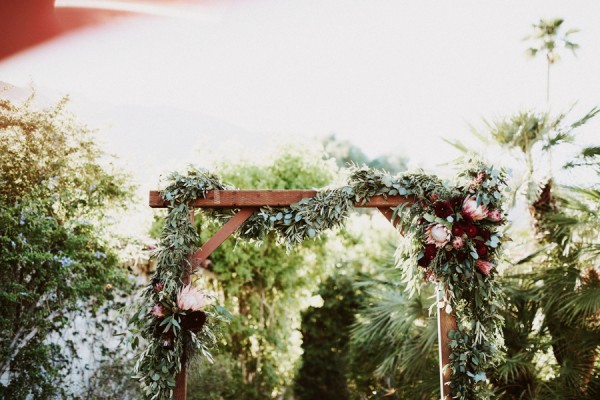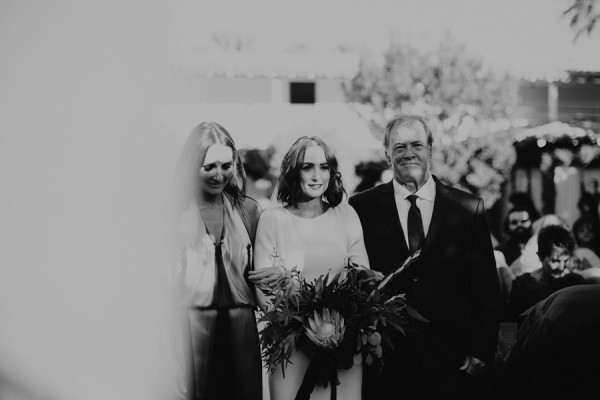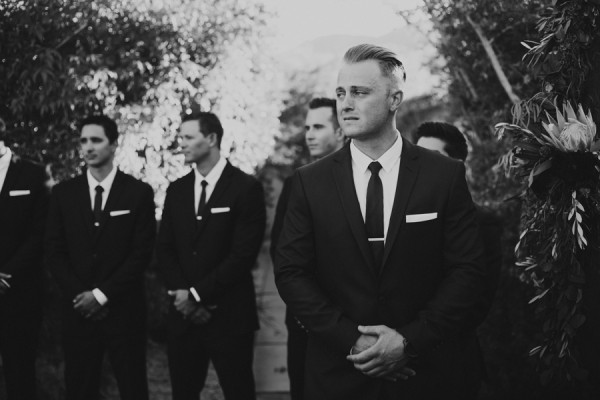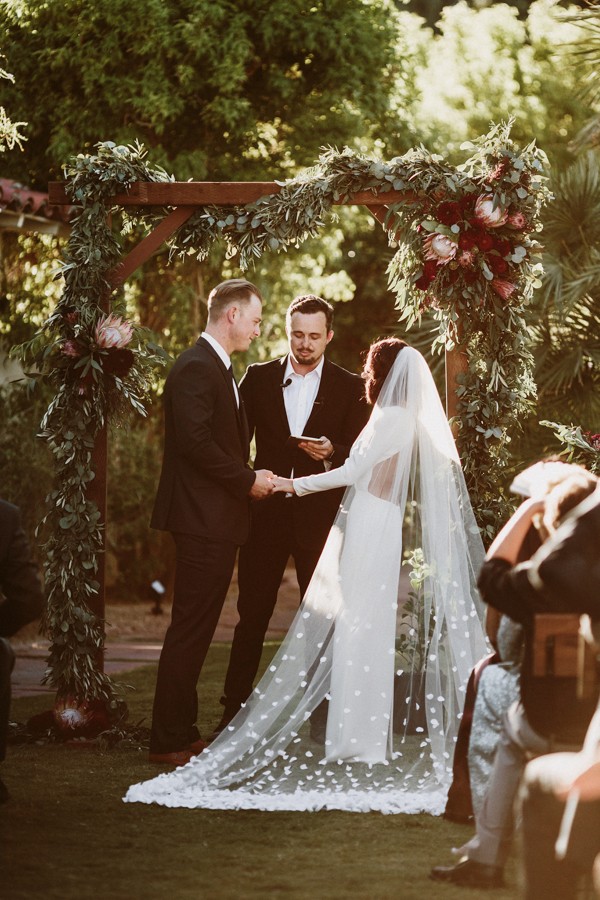 My favorite moment of the ceremony was hearing my husbands vows to me. They were so heartfelt and perfect. He's not much of a talker, unlike me, so for him to stand there in front of all our loved ones and spill his heart out was so emotional and raw. I still get the chills just thinking about it.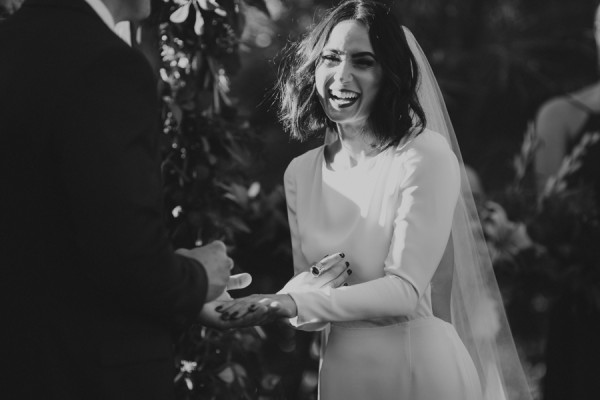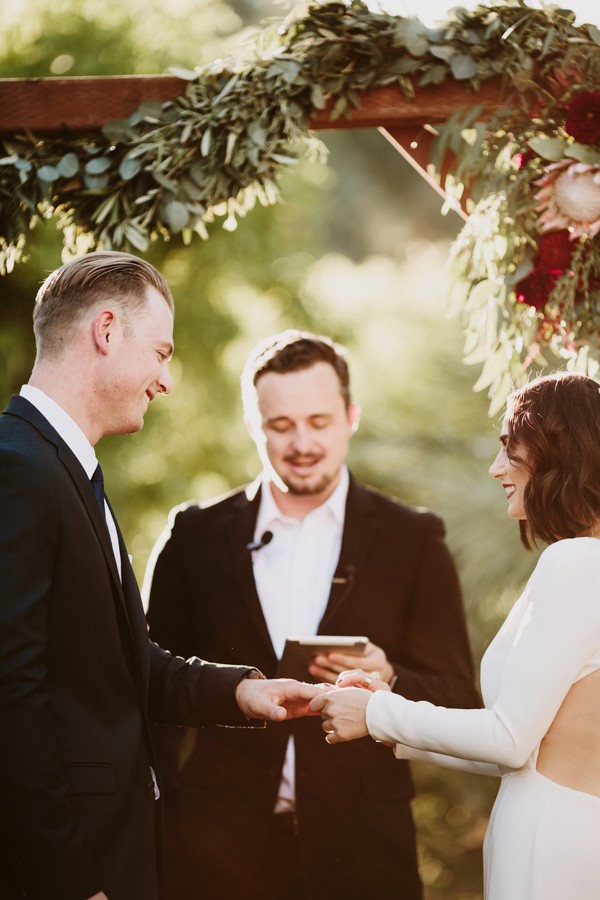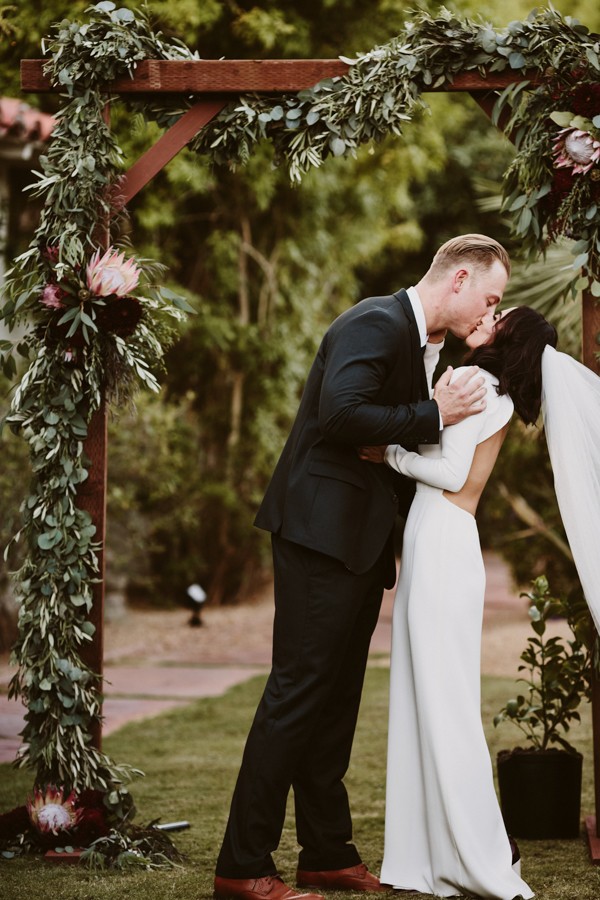 We planted a lemon tree during the ceremony. We wanted to do something to represent our marriage and the fact that it grows and matures over time.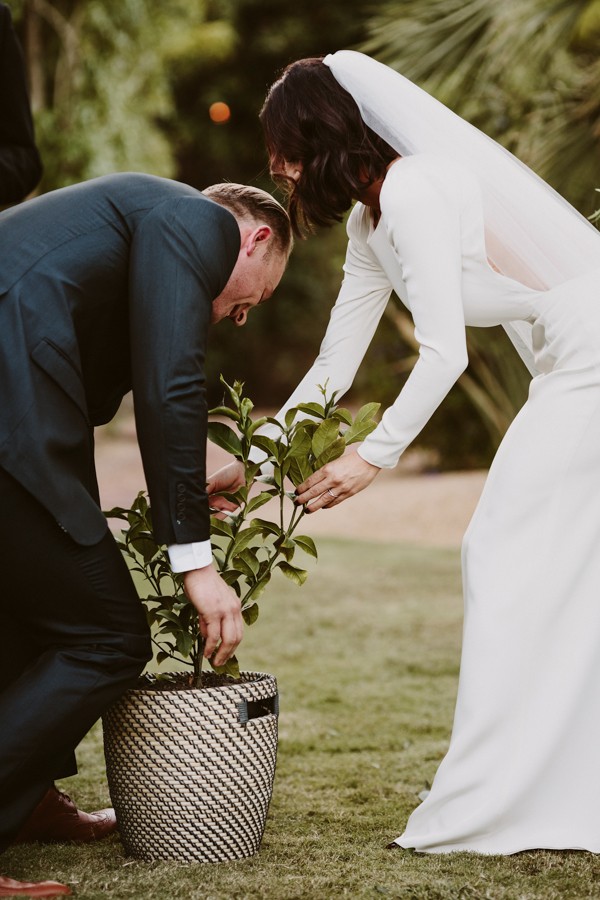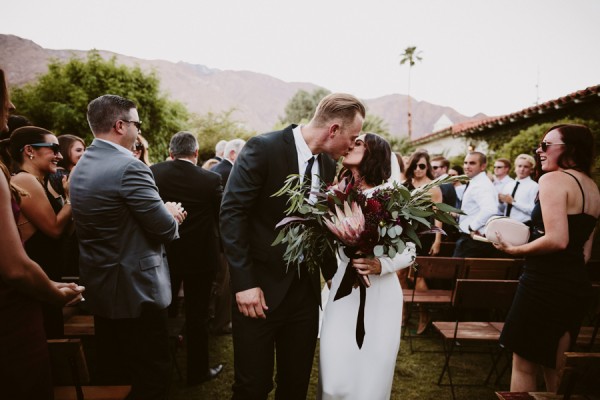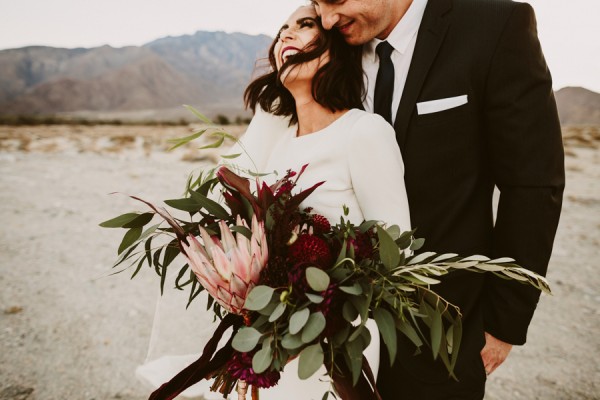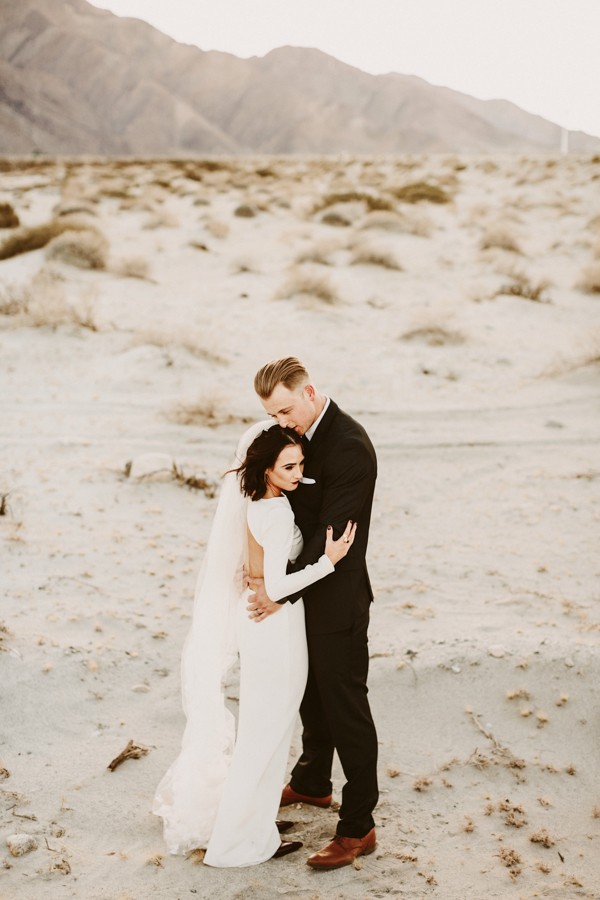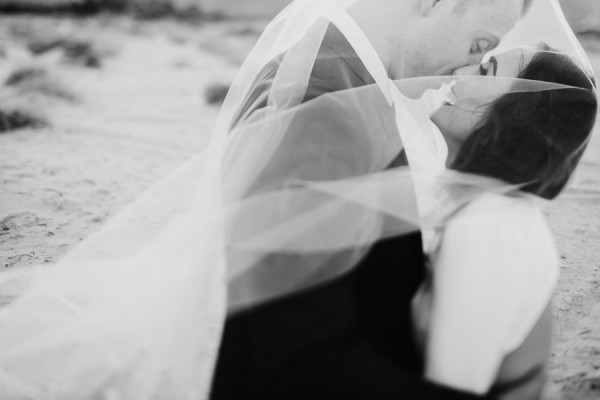 I am such a perfectionist and every detail mattered to me. I got caught up in wanting everything to be perfect. Yes, you want it to be of a certain aesthetic but at the end of the day, your guests just want to eat, drink & dance their hearts out. When it came down to it I really wanted to make sure I included my husband and let him know this was about him too. I wanted his input and wanted to make sure he got the little things he wanted.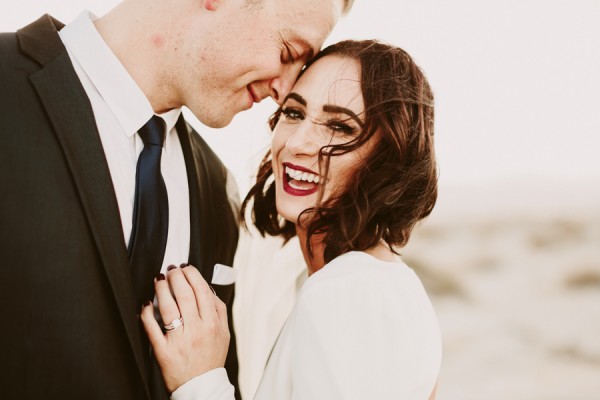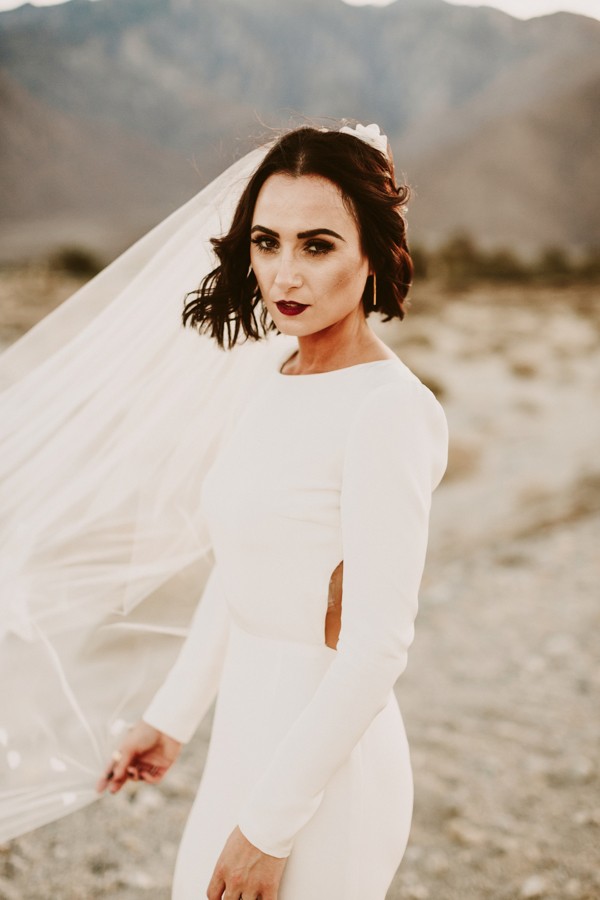 The most memorable part for me was when my husband and I went with just the photographer to the wind mills to take our romantic photos. We had just said I do and the two of us were out in the middle of no where with the wind blowing like crazy and it felt so obliterating and peaceful. It was a surreal moment that I'll never forget.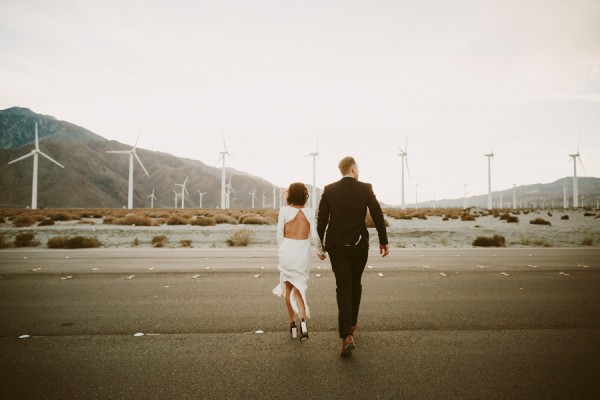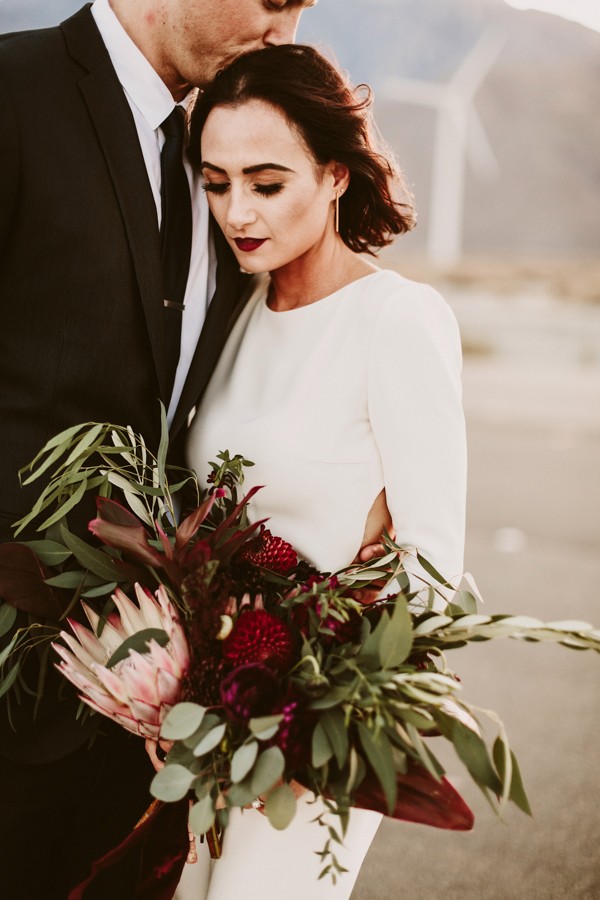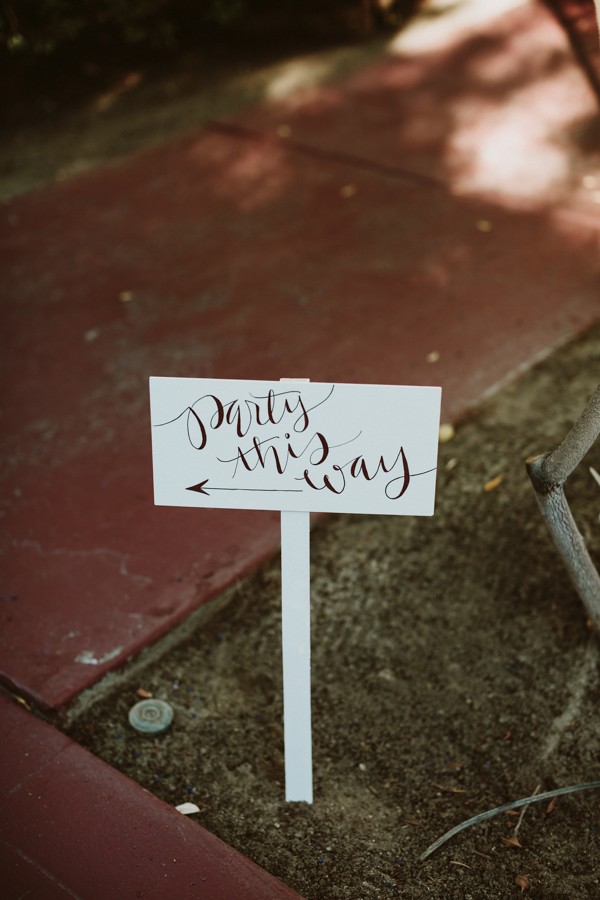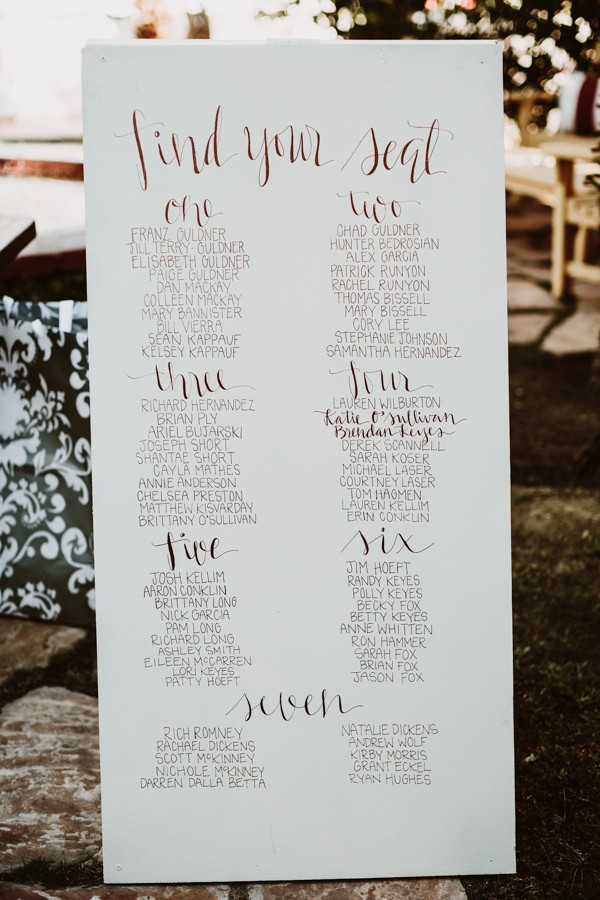 We wanted to create a vacation feeling where our guests could relax and soak it all in for a couple of days. We spent some time going to places that weren't usually in our hotspot routine. We came across Colony Palms Hotel and immediately fell in love! It is kind of hidden and has this very intimate feeling; which is exactly what we wanted. It gives you that Palm Springs vibe we love but a splash of old Hollywood. Plus we got the whole place to ourselves & our guests, stopped looking and booked it right away!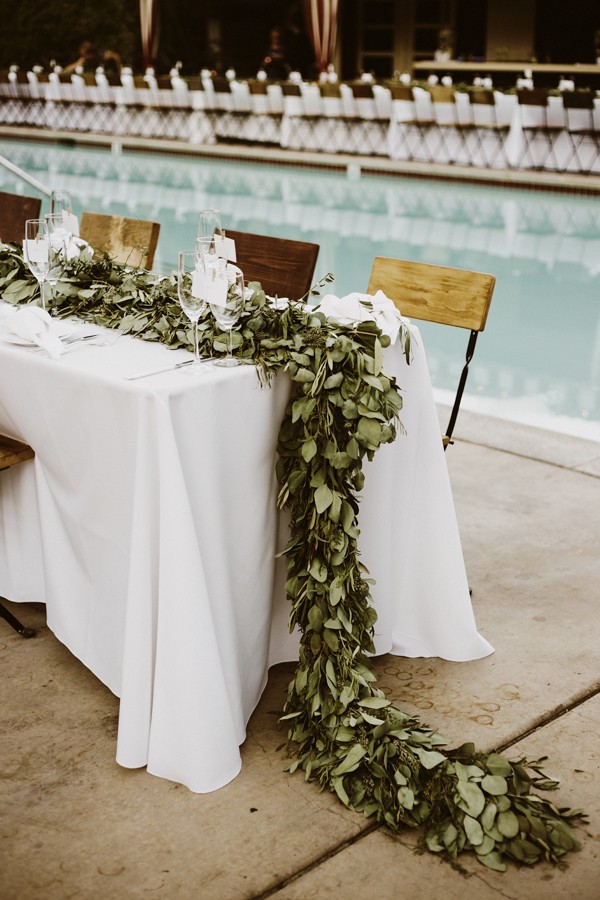 I knew right off the bat I wanted all long continuous tables and I LOVE the look of long garland. We again wanted to keep with the clean look and wanted to greens to be the statement. I think the copper accents were the perfect touch to break things up and put in a little jazz without it being too much.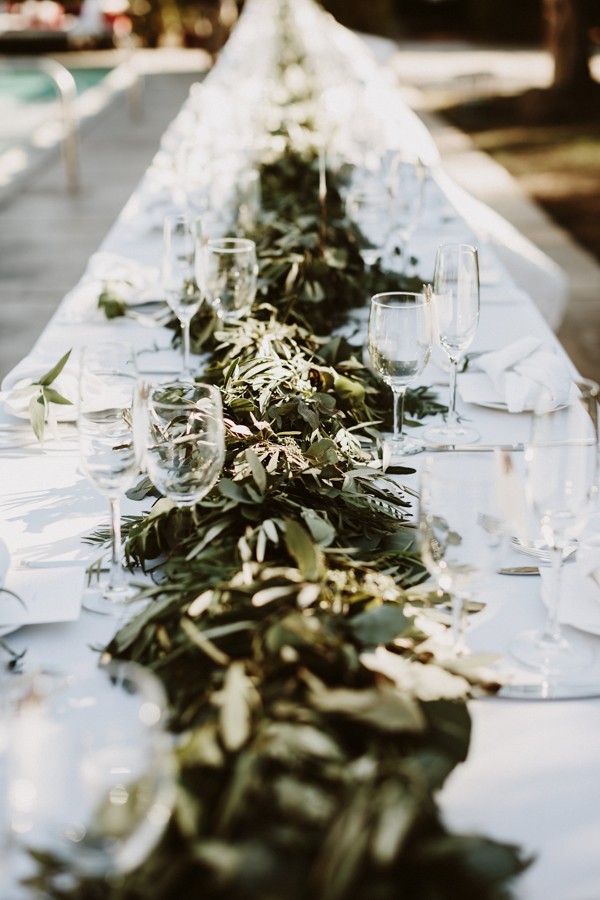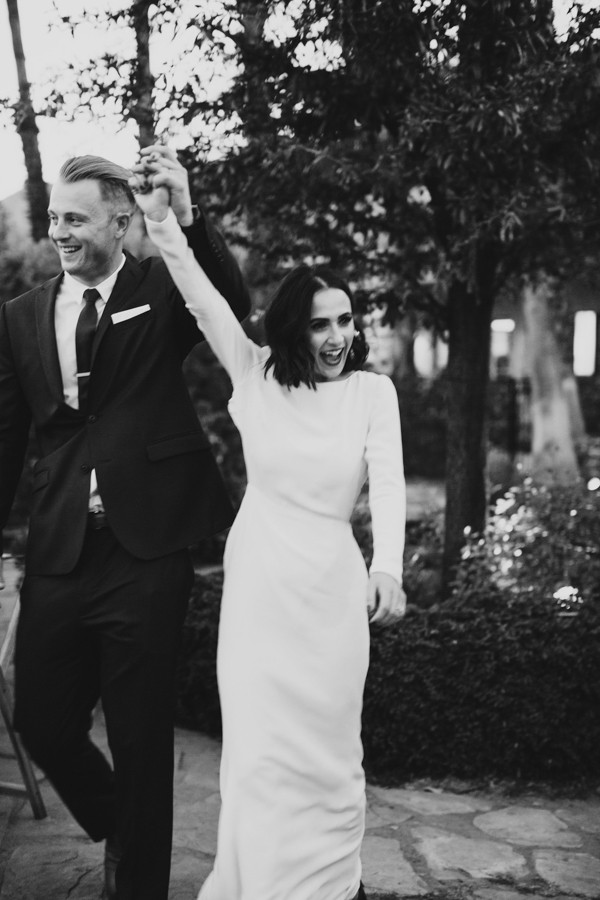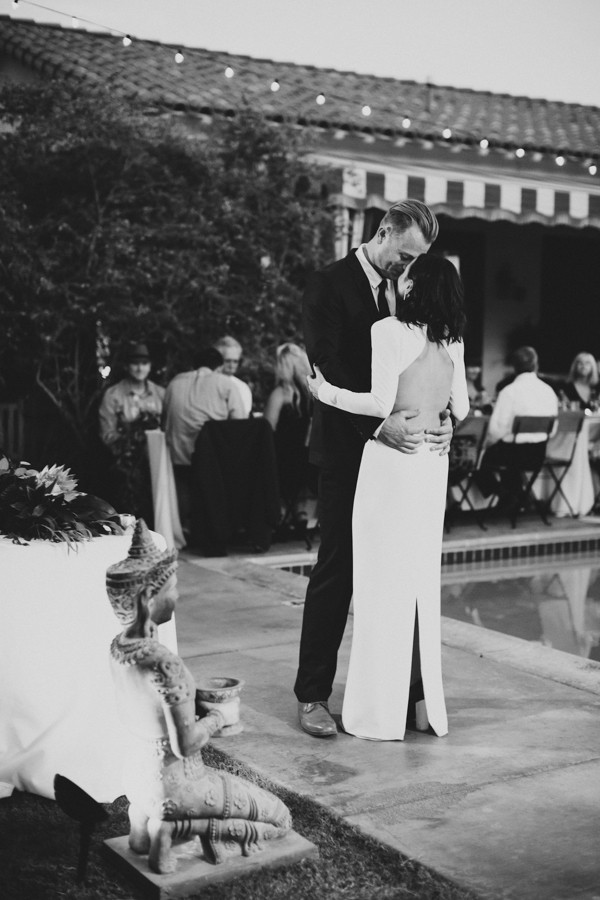 The copper accents stemmed from something else that is personal to us. Moscow mules are mine & my husband's favorite cocktail so of course we had to have them! The copper mugs are so fun & they inspired us to have copper details throughout.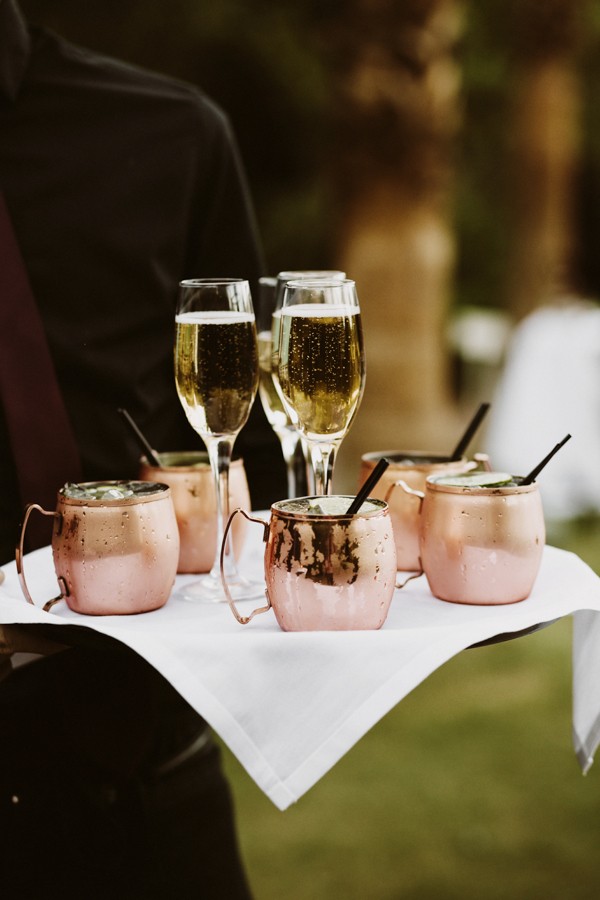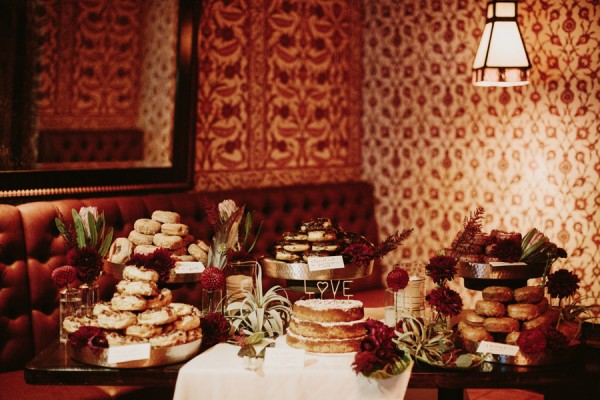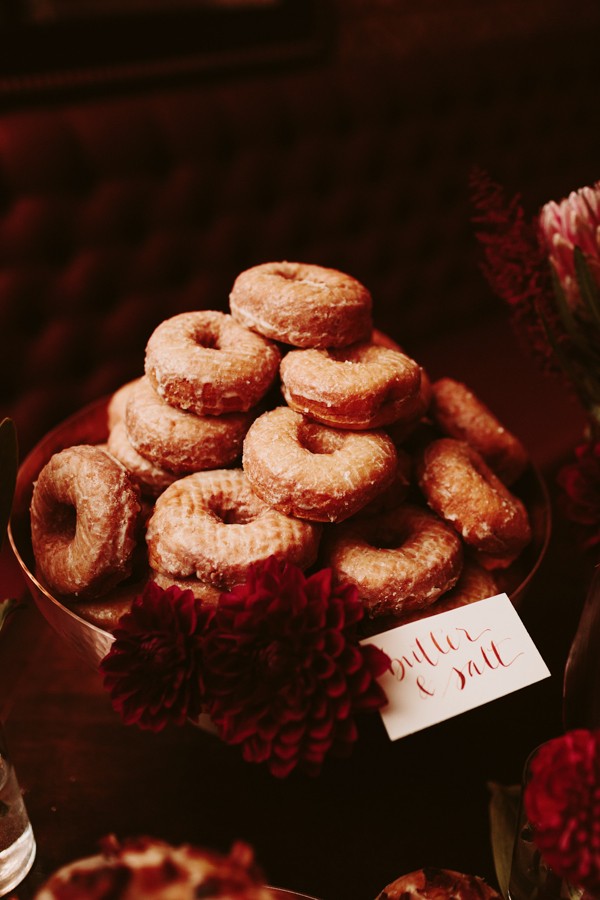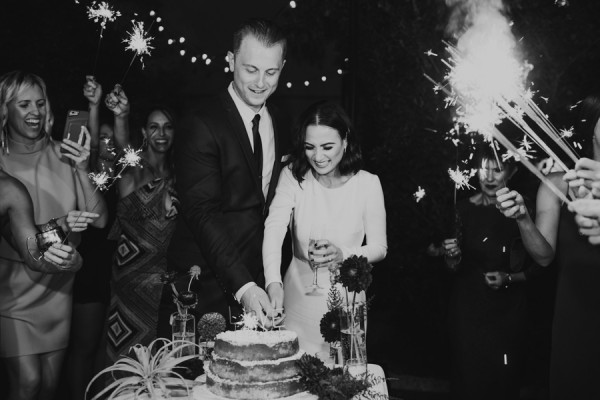 For our favors, we infused our own honey! We made lavender, lemon, and thyme. They turned out super yummy.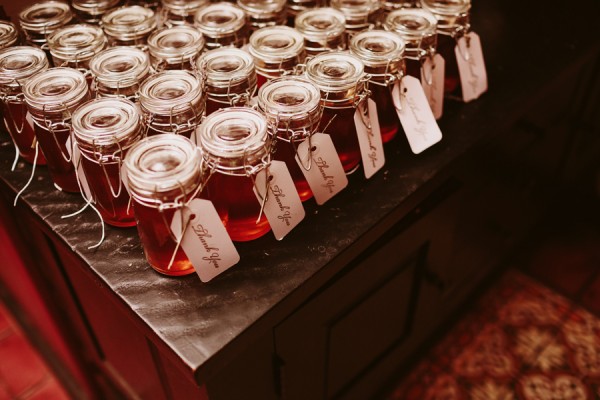 Our advice: Be you. Everyone is going to give you their opinions whether you want to hear it or not. Stick to your gut. There are so many people involved and everyone has a thought and a feeling about EVERYTHING. Remember that this is about you and your soon to be spouse, be authentic to the two of you. Embrace this magical time & take in all the little things. You can tend to get caught up in all the stress and chaos and forget to be in the moment. On the day of wedding steal your new spouse away from everyone and have a minute with just the two of you. Look out at everyone and take a breath. It all happens so fast, you want to take it all in.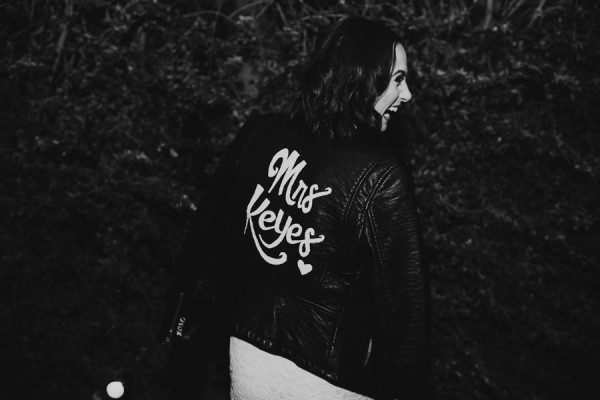 Processional: José Gonzalez – Heartbeats
Bridal Processional: Bon Iver – Skinny Love
Recessional: Of Monsters And Men – Little Talks
First Dance: Sam Palladio & Clare Bowen – Fade Into You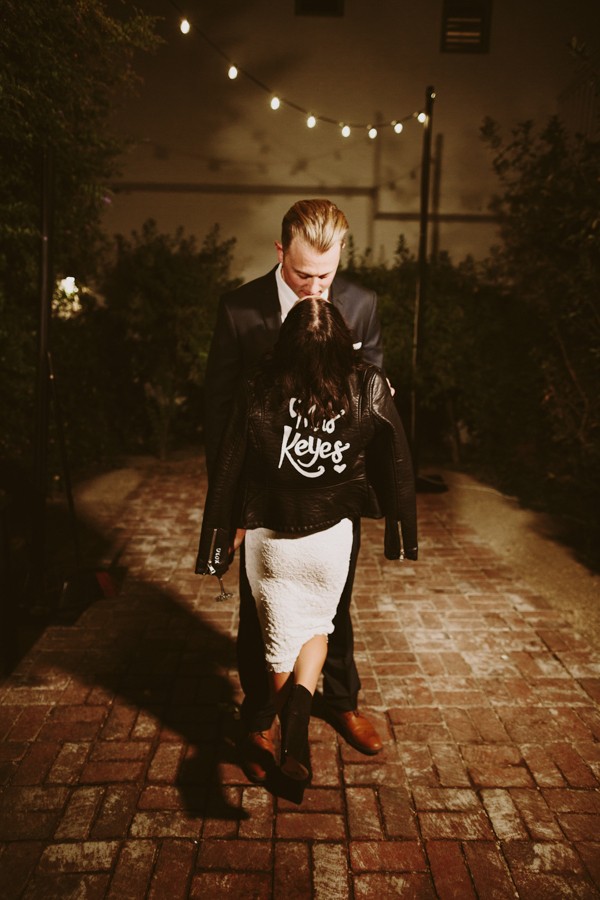 Congratulations to Katie and Brendan on your nuptials, and a huge thanks to Lauren Scotti Photography for sharing this wedding with Junebug! Can't get enough of these Palm Springs vibes? Take a look at this intimate pop-up elopement in Palm Springs!