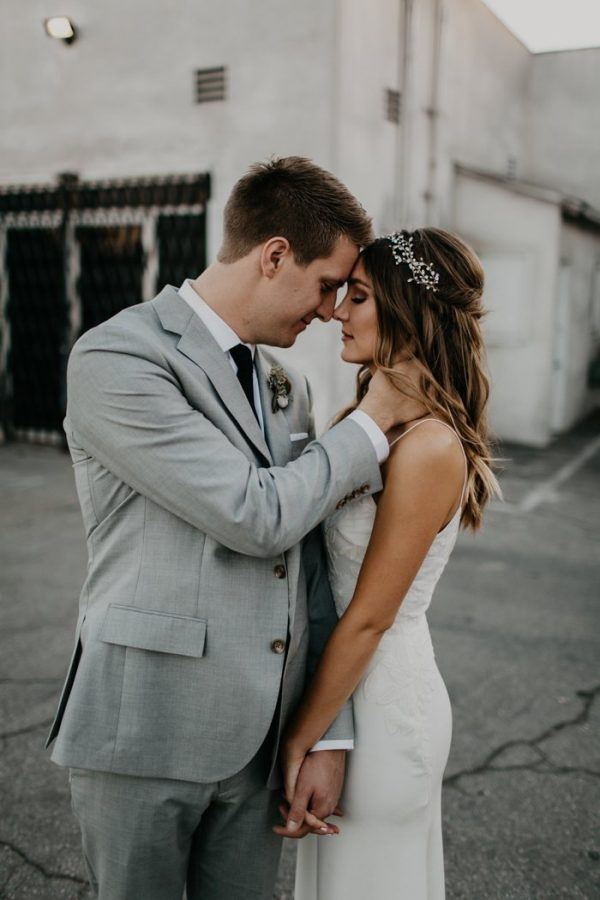 Lovers of eclectic florals and gorgeous venues: this one's for you! Nicolette and Chase's dreamy SmogShoppe wedding combined lounge-y cocktail vibes with elegant décor, and we love every second of it. The couple's day started with the sweetest "not-so-first look" where they held hands around a corner, shared gifts, and even took a shot to calm their pre-ceremony nerves – all without laying eyes on each other! Nicolette and Chase's ceremony showcased SmogShoppe's totally dreamy garden space, then was followed by a cocktail-style reception with mixed seating, tons of modern textures, and a breathtaking floral design by Salted Blooms. We are so in love with the couple and wedding party portraits that The Montoya Collective captured, including the fun shot of the groomsmen throwing Nicolette into the air!
The Couple:
Nicolette and Chase
The Wedding:
SmogShoppe, Los Angeles, California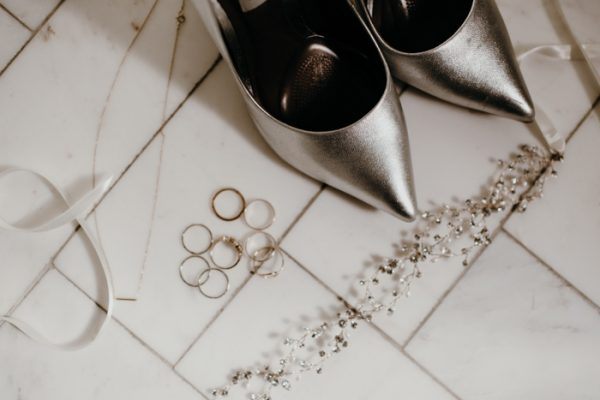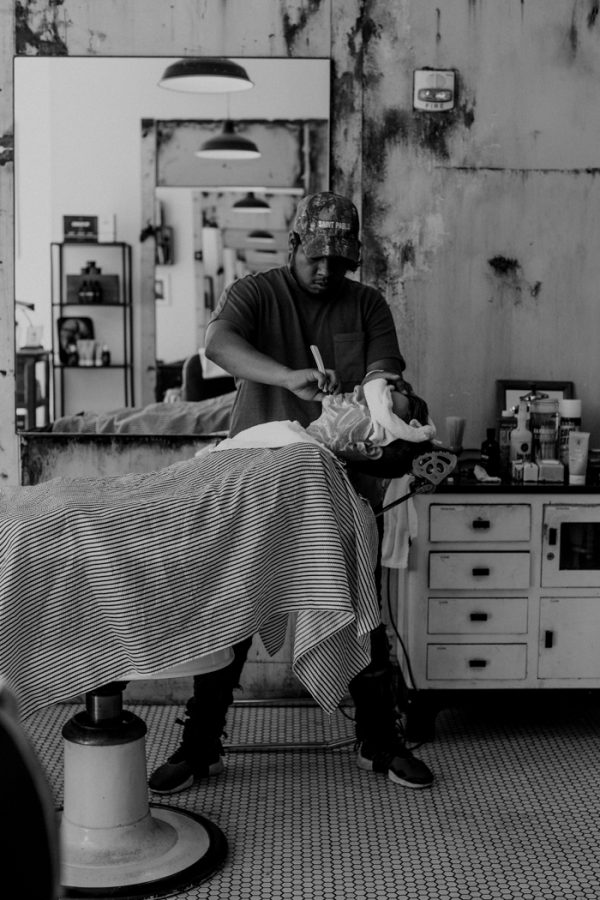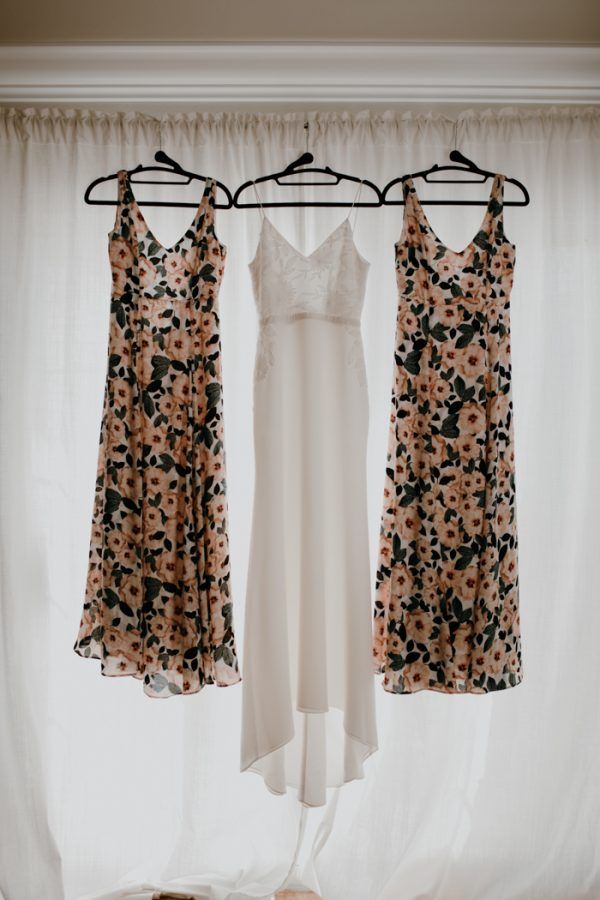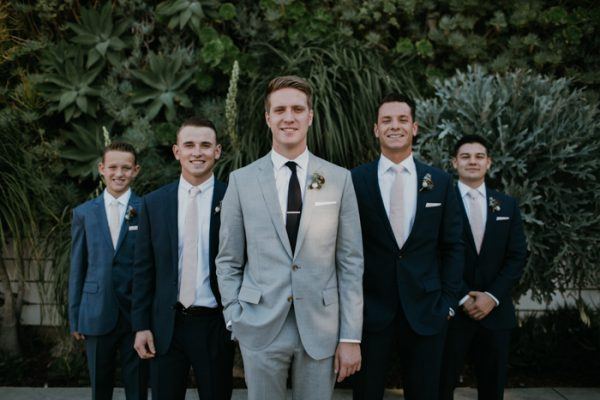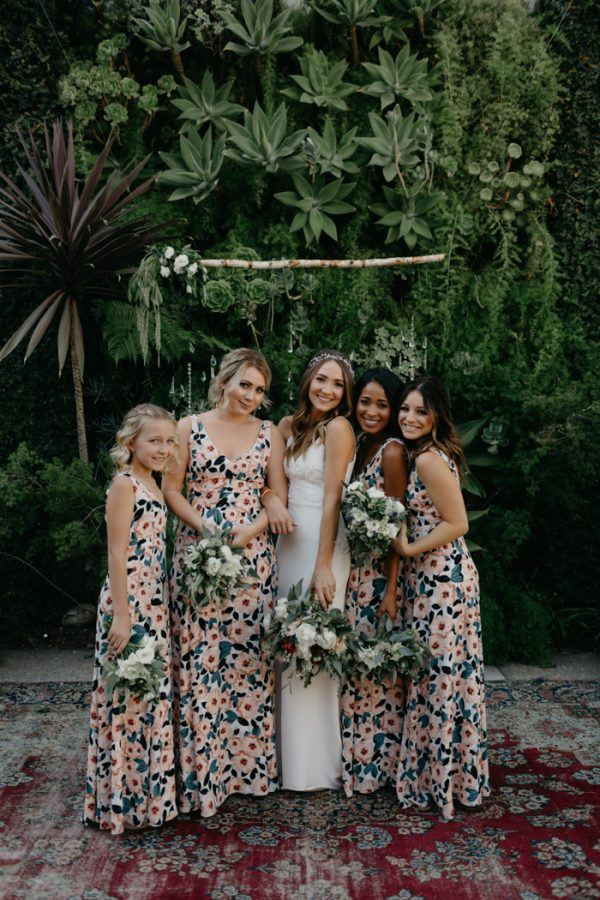 I loved my bridesmaids dresses. I've been in enough weddings of strapless chiffon dresses and when are you really going to wear those again. The girls dresses were super comfortable, and not chiffon (plus plus plus).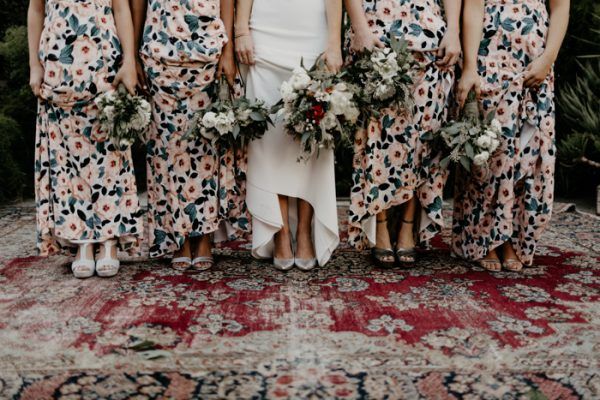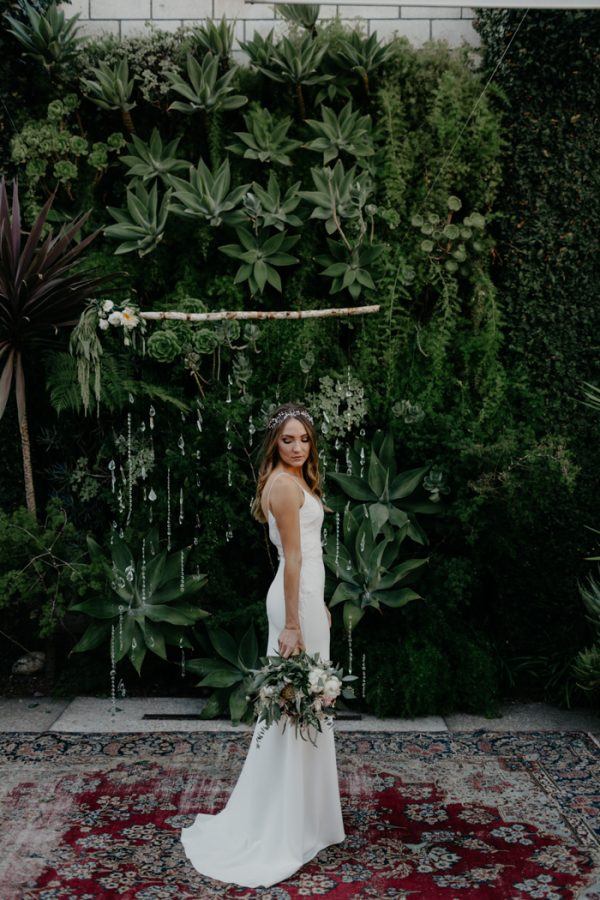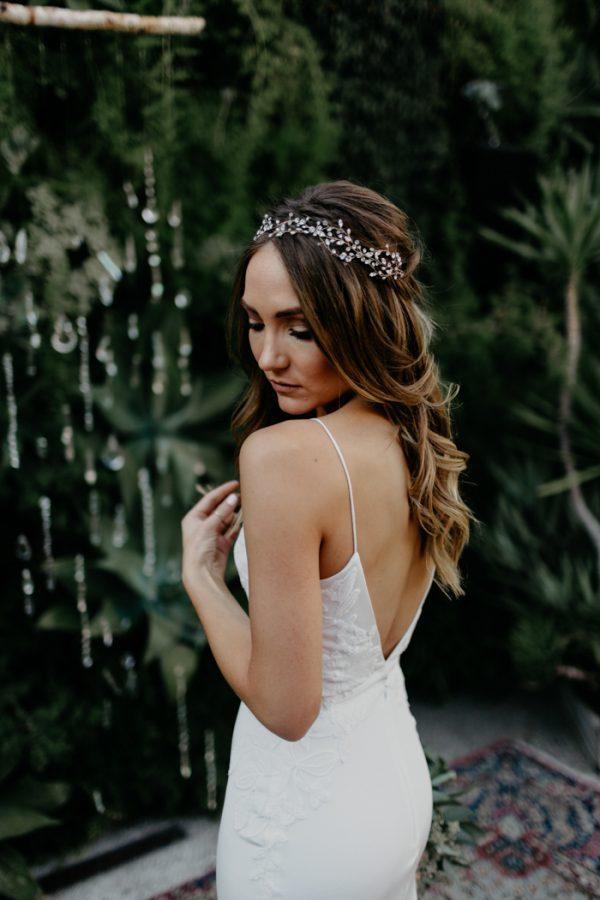 From the groom: The most memorable moment was probably the not-so-first-look. When we were on opposite sides of the wall and read cards, exchanged gifts, and even took a shot together, to calm my nerves before the ceremony. It was such a cool/emotional experience. I recommend it to everyone who wants to save the first look for the aisle.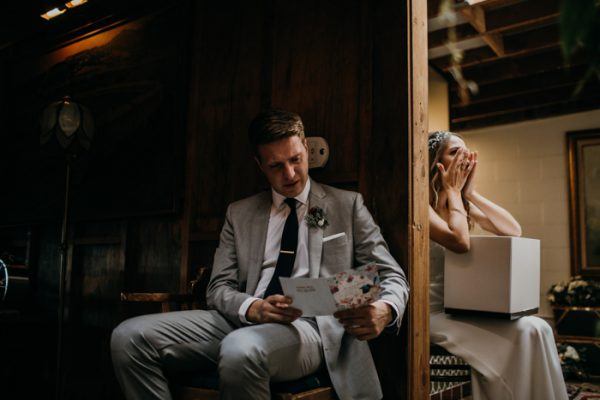 From the bride: It is probably the same for me. We got a moment to ourselves before the wedding to really connect, the wedding goes by so fast that sometimes you don't get a moment to yourselves. I also enjoyed that our officiant gave us a chance while we were at the aisle to take a selfie with our wedding guest behind us. Helped with the nerves and also made it not so formal.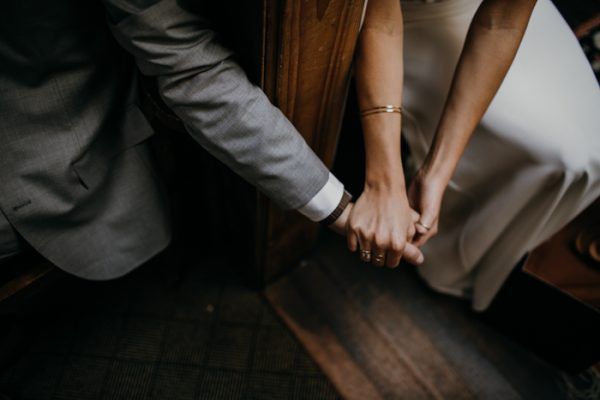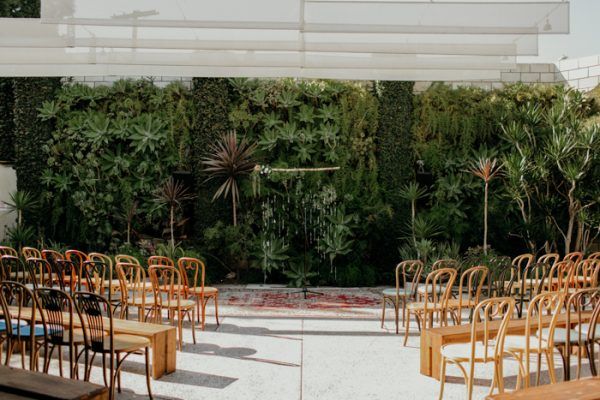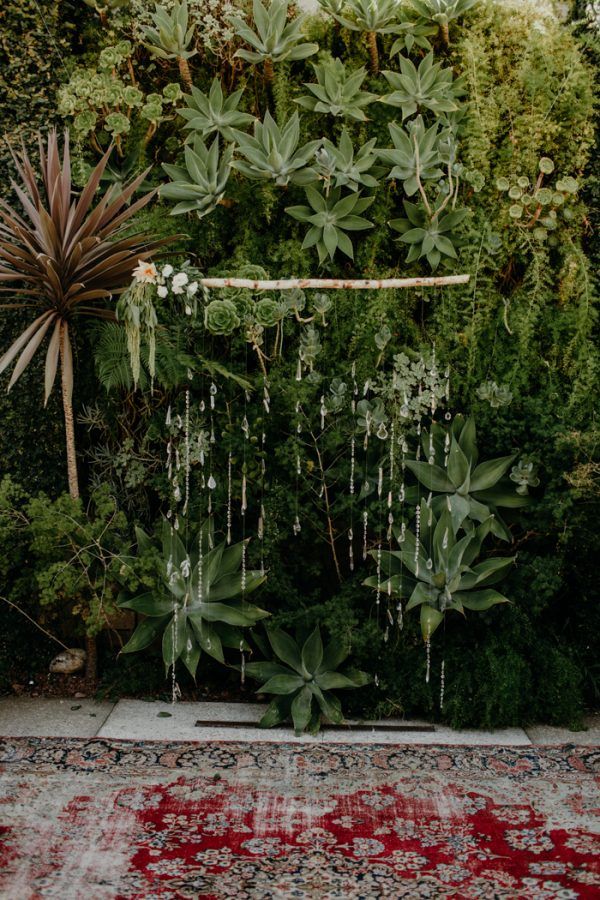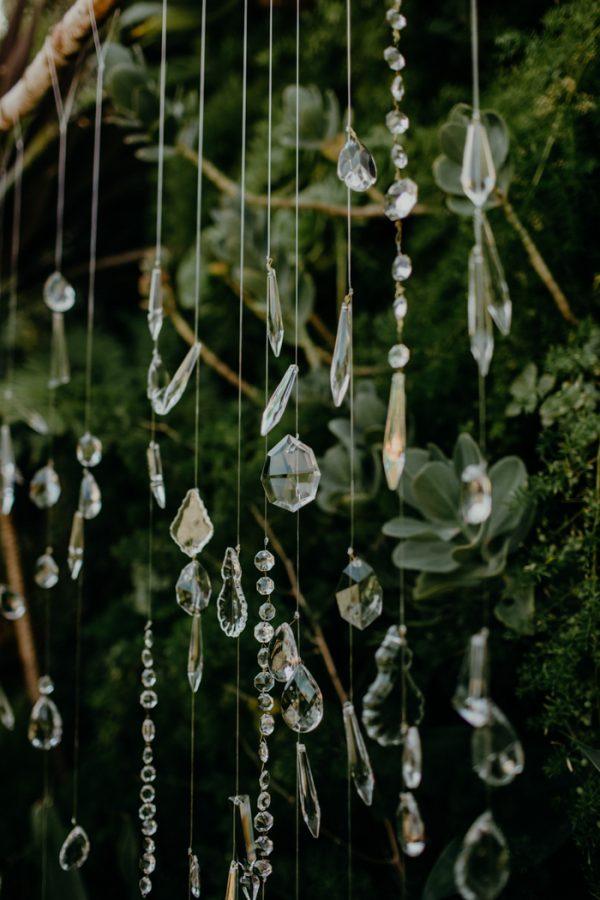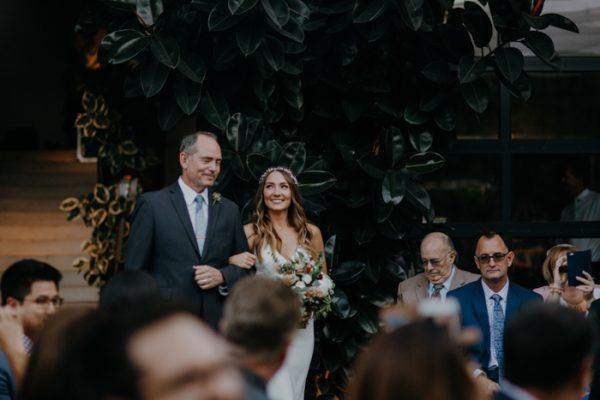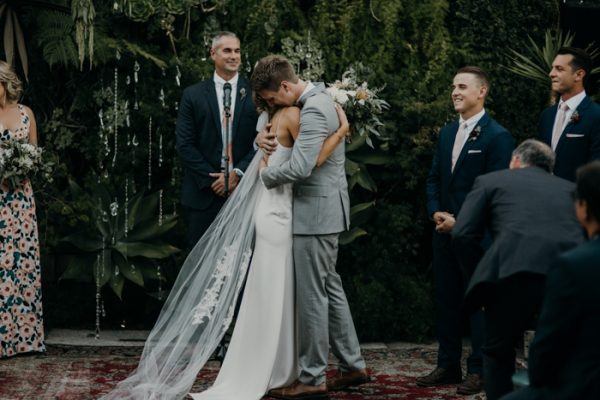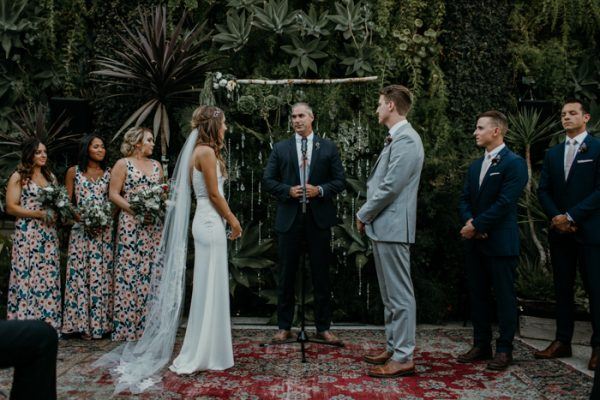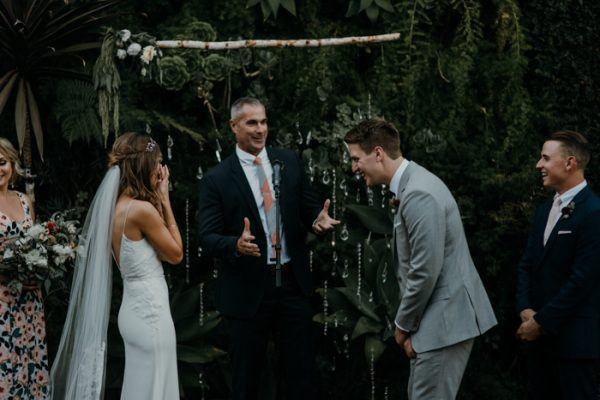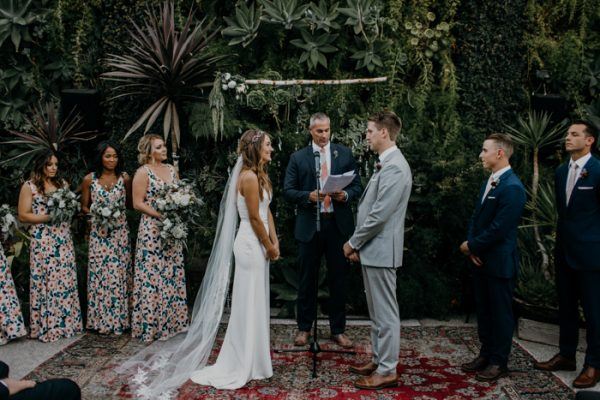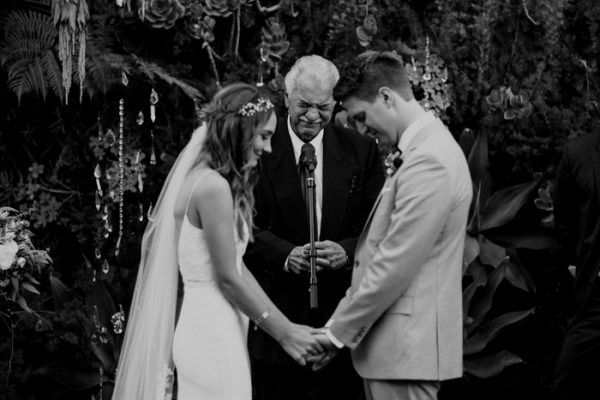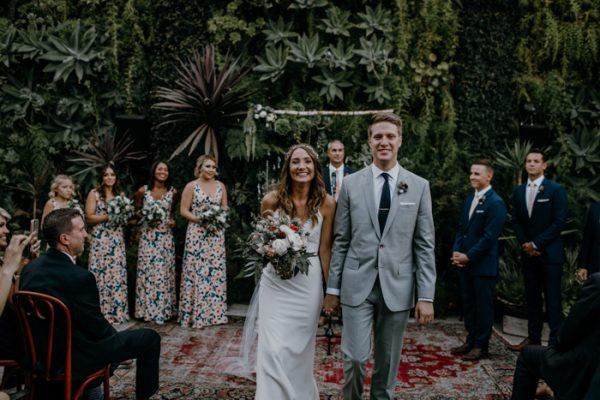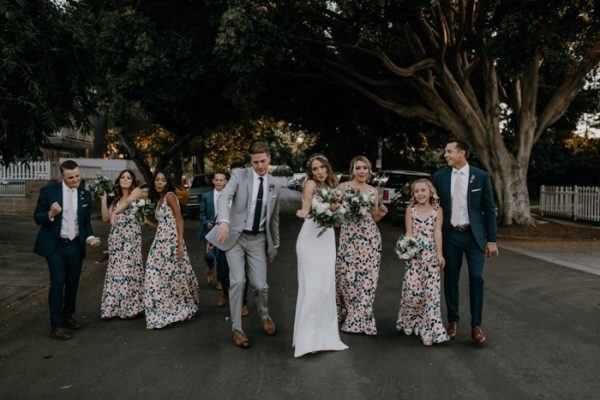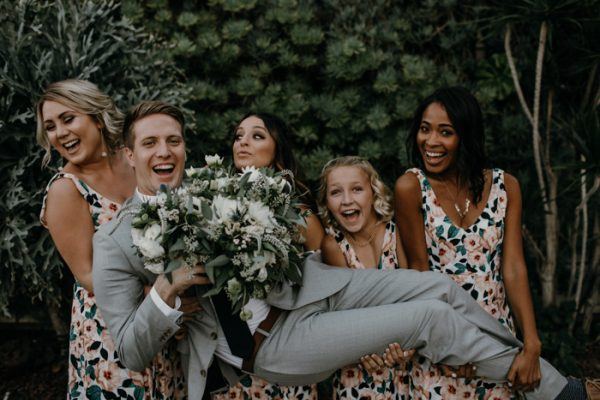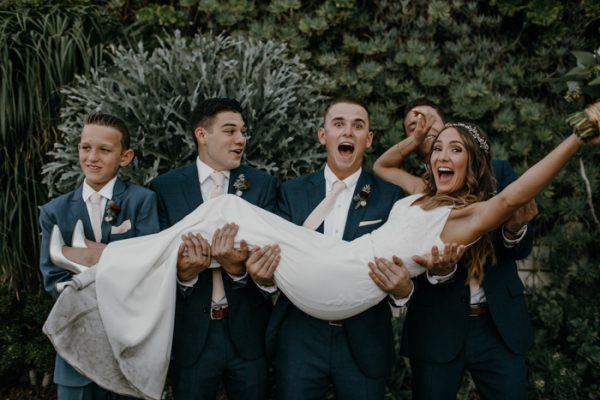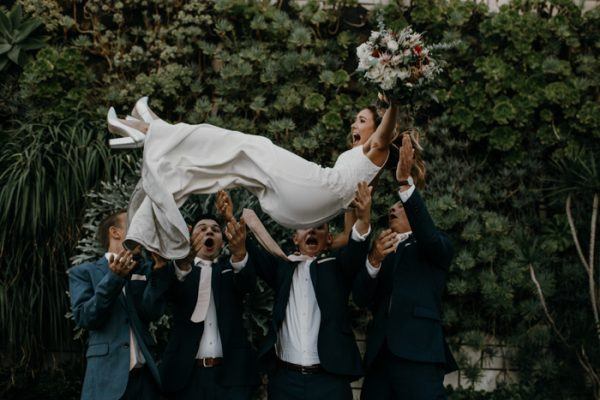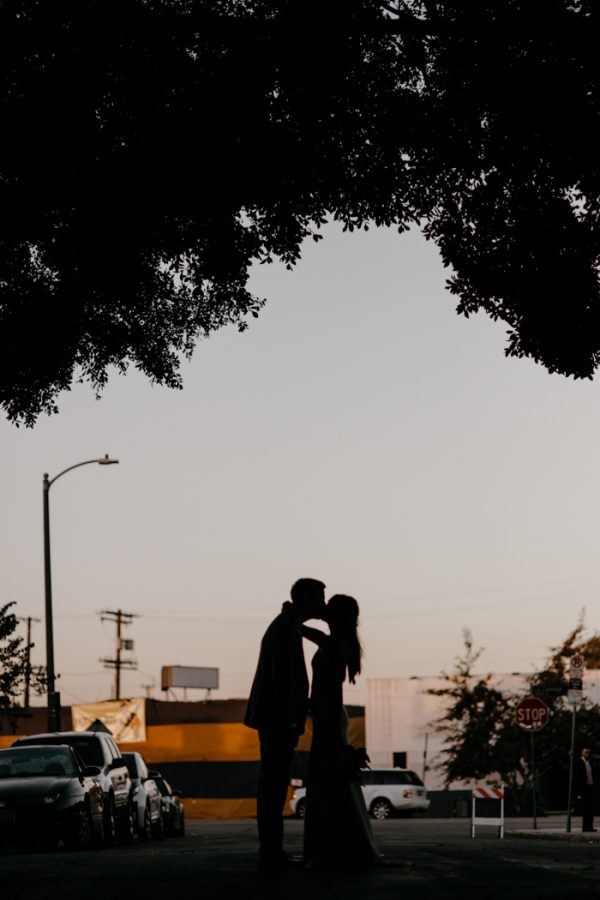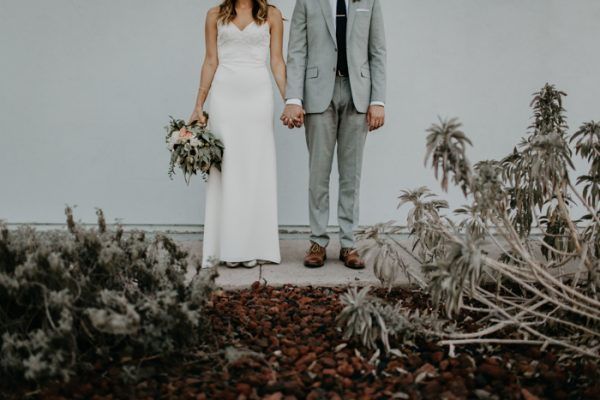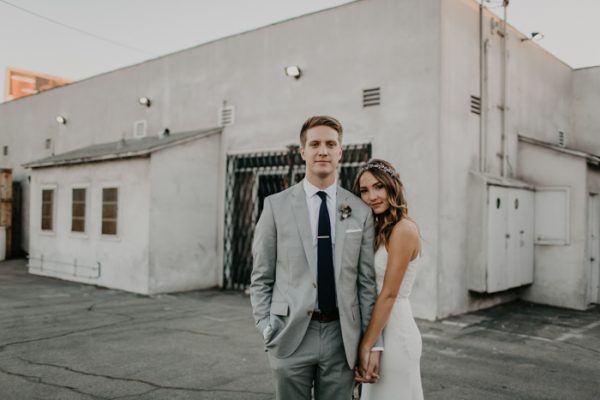 Our advice: You have to remember it's only one day, make it your own, and don't take it so seriously. It's a celebration of the beginning of your life together, you want to enjoy every piece of the planning, choices you make, and eventually the day.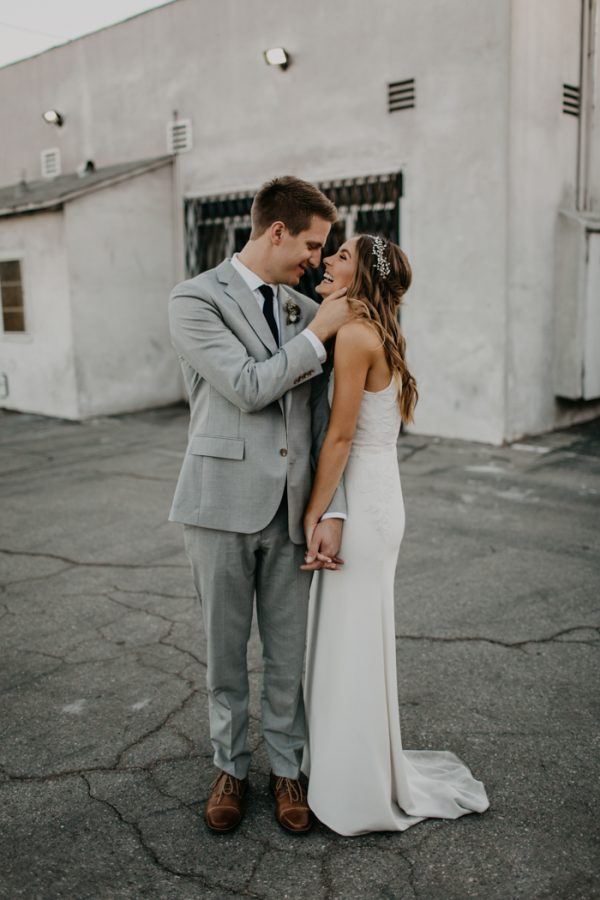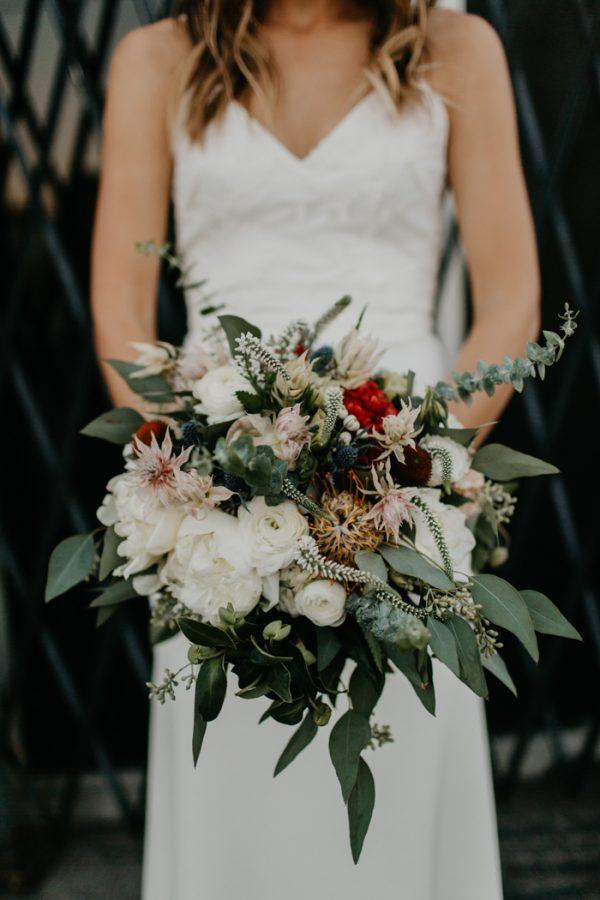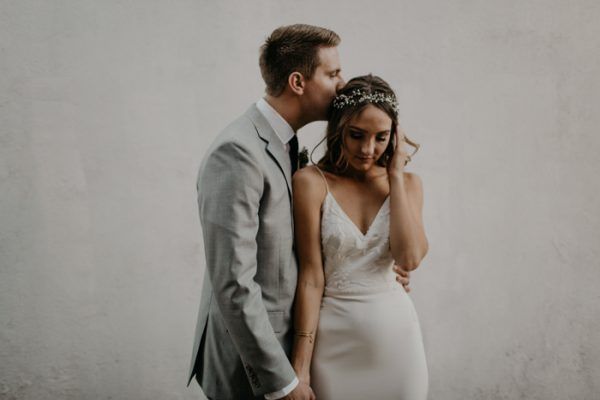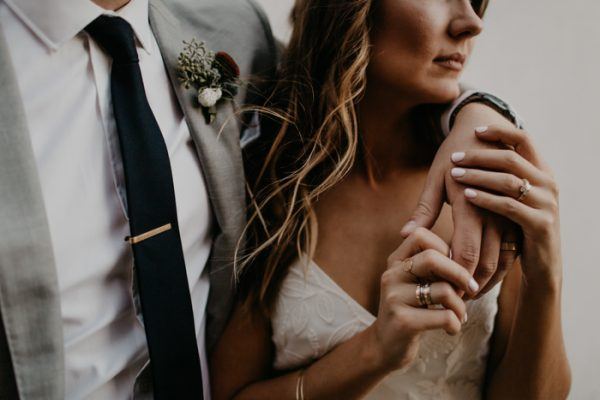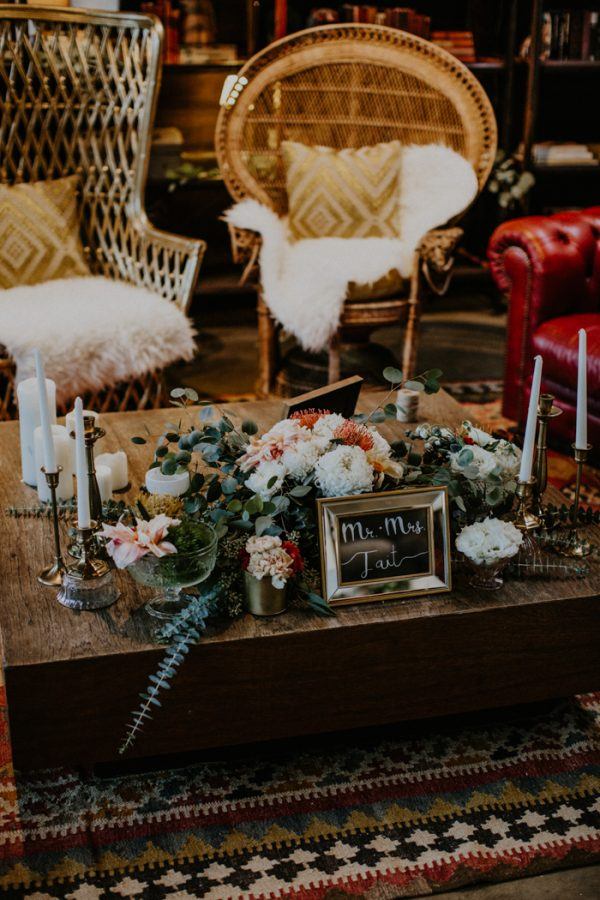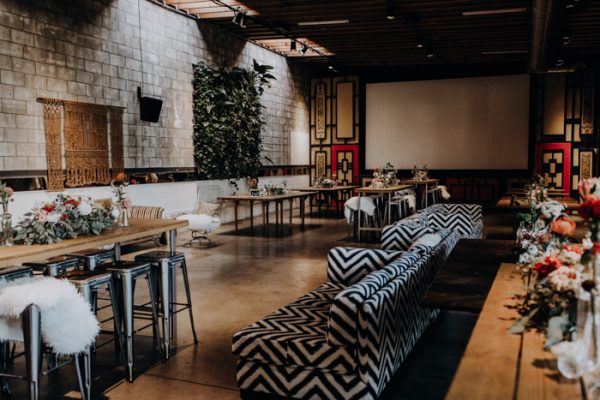 We wanted the evening to feel like a party rather than a formal wedding. So we chose to skip some formal traditions (like a sit down dinner, and cake cutting) to make it feel less like cocktail 'hour' and more like a cocktail evening by having tons of lounge seating. We wanted everyone to have fun and make it a memorable event.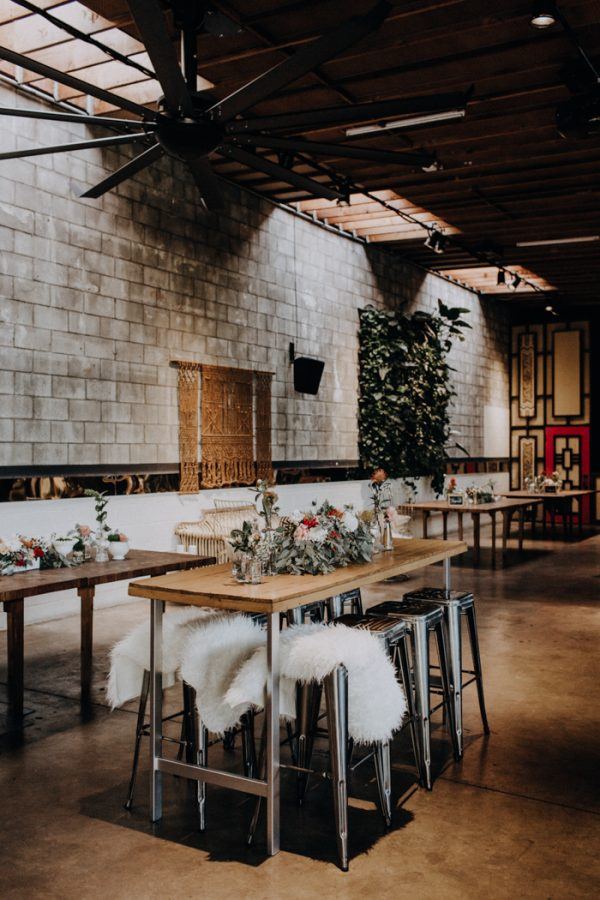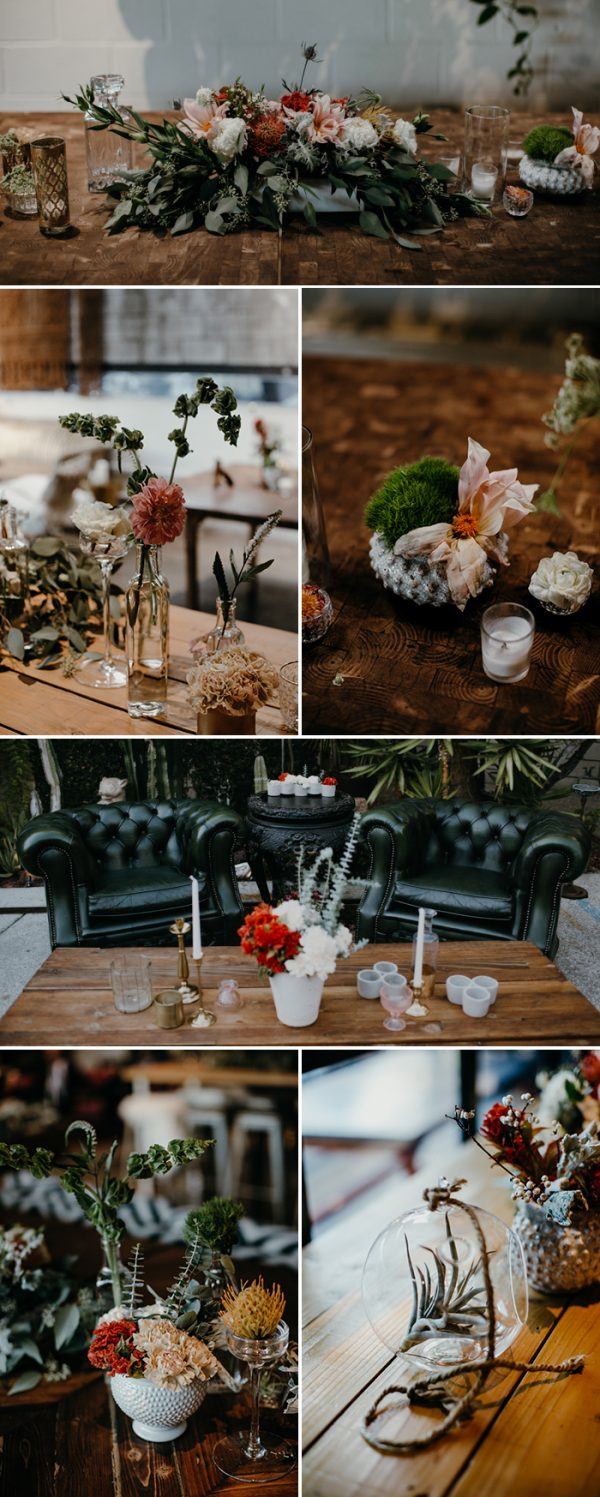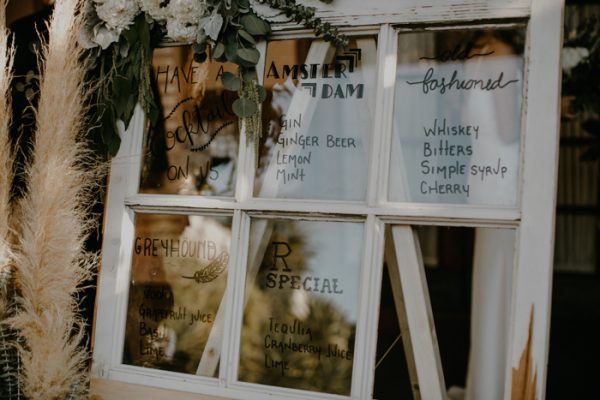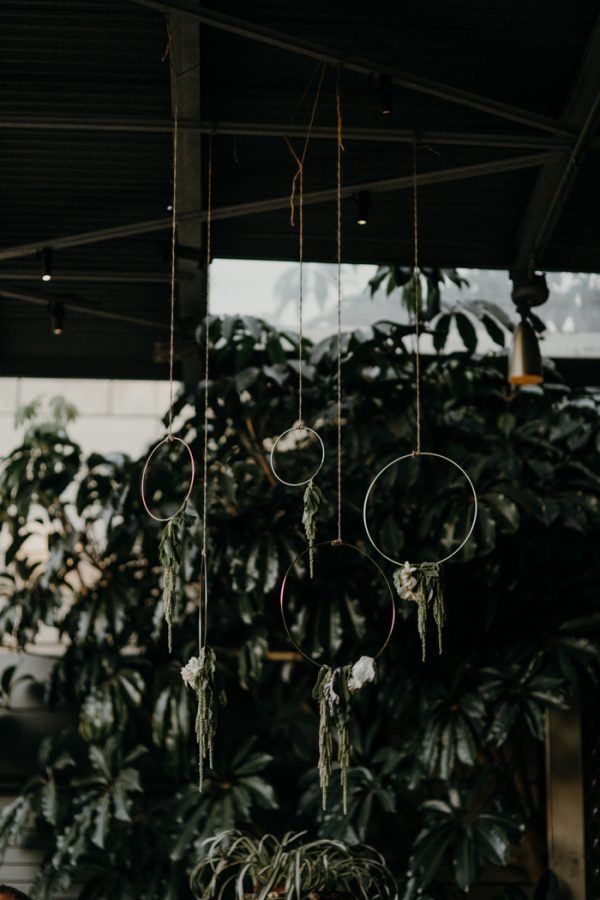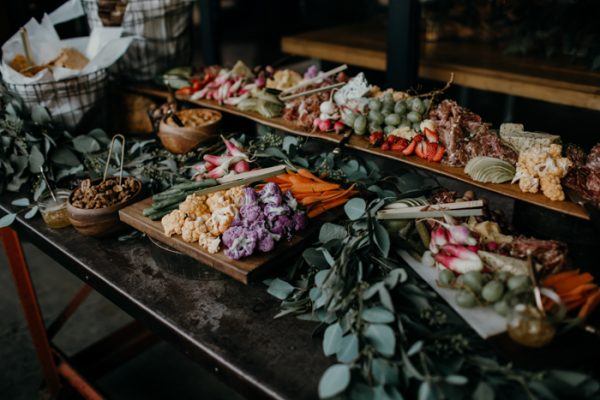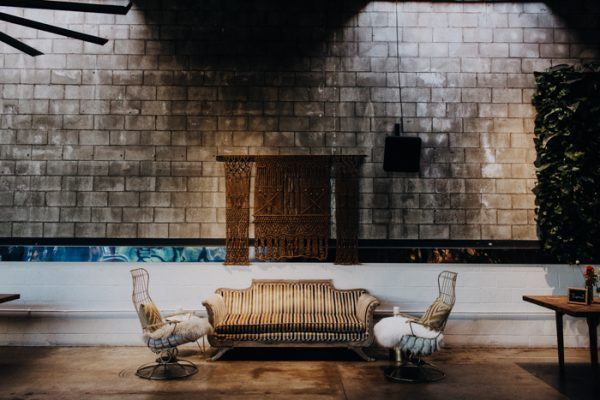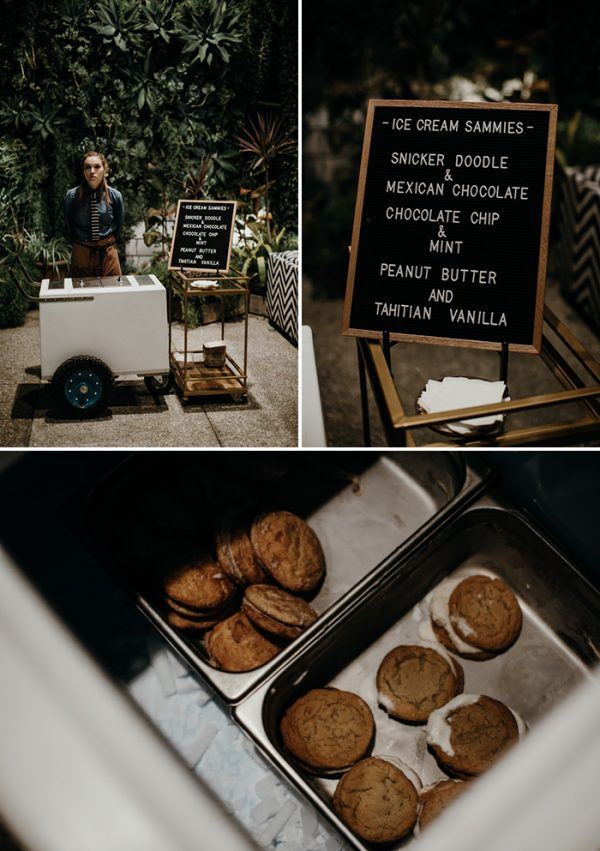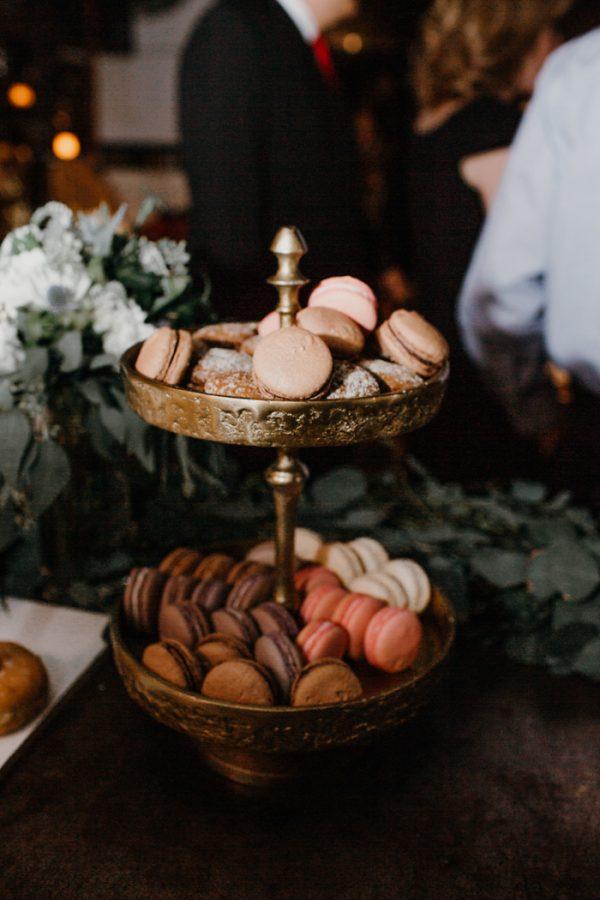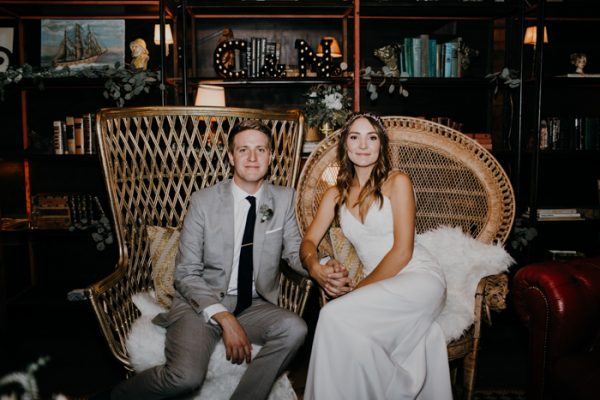 Processional: Vitamin String Quartet cover of Bon Iver – For Emma
Recessional: Crozet – We'll Be Gone By Then
First dance: Local Natives – Colombia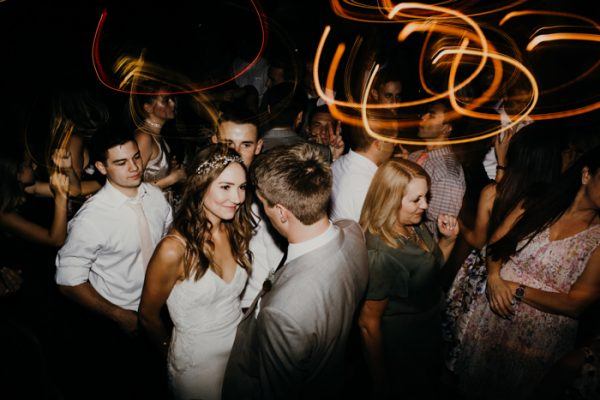 Congratulations to Nicolette and Chase, and a special thanks to The Montoya Collective for sharing their day with us. Love this venue's fabulous styling? Then you've got to see this crazy glam LA wedding, also at SmogShoppe!