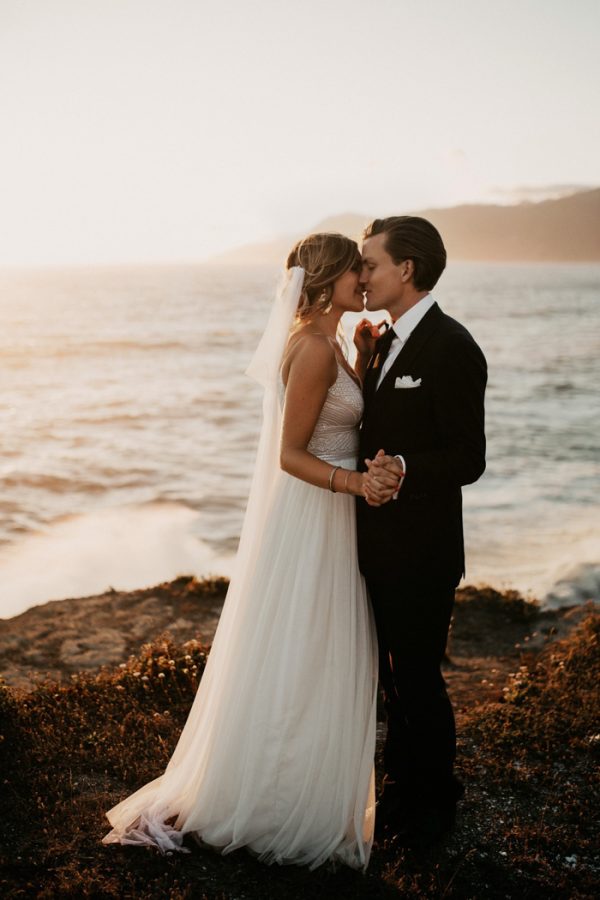 Anni and Rich are originally from opposite ends of the world, but when it came time for them to choose a wedding venue, California's Shelter Cove called to them. Being a wedding photographer herself, Anni knew she wanted a low-key wedding weekend that included events and details that are special to her and Rich's past, present, and future! The couple held a traditional Baci ceremony as well as an intimate Black Sands Beach ceremony to reflect their cultures and honor their family and friends. Photographer India Earl captured Anni and Rich's Shelter Cove wedding weekend with the newlywed couple's adventurous spirit in mind.
The Couple:
Anni and Rich
The Wedding:
Black Sands Beach & Seadance Vacation Rental, Shelter Cove, California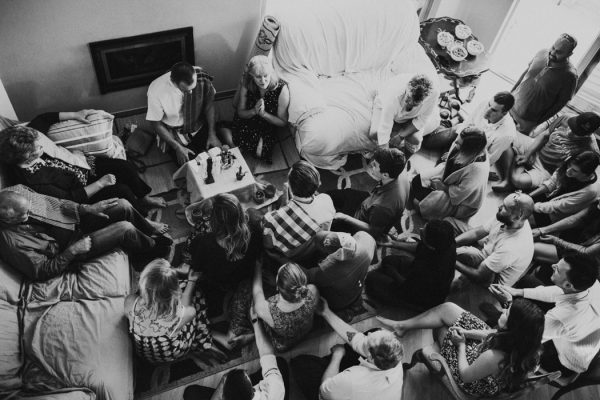 The night before our wedding, we had a Baci ceremony which is a traditional Lao blessing ceremony used to celebrate important occasions. During this ceremony Rich's dad, and our officiant, unites our khwan (our souls) as our heads touch together. Then everyone is given a white, cotton string to tie on our wrists to wish us good luck and well being. It was such a deep, emotional, and meaningful moment shared with all of our friends and family. I get emotional just thinking about it!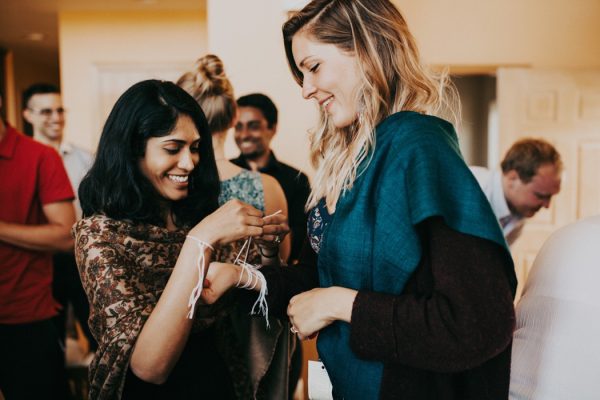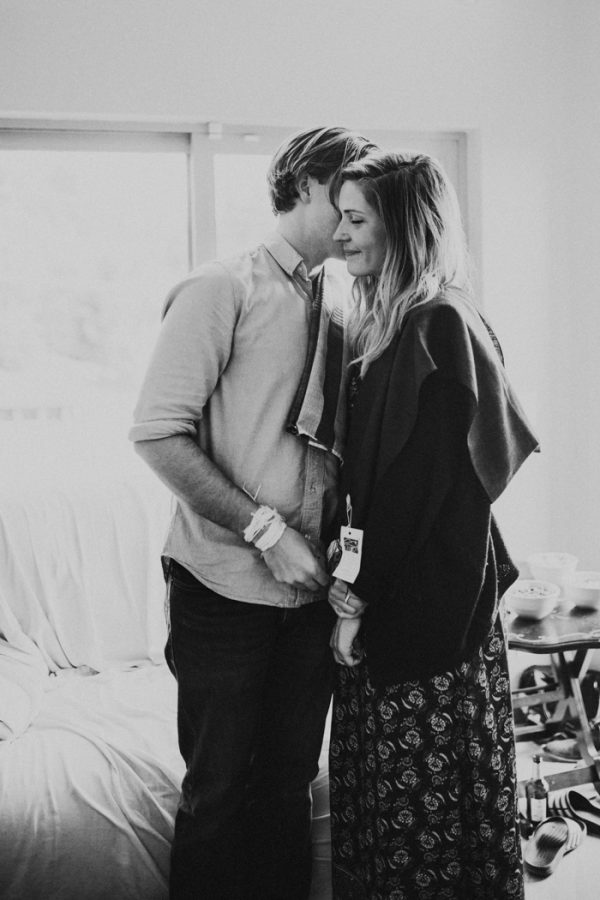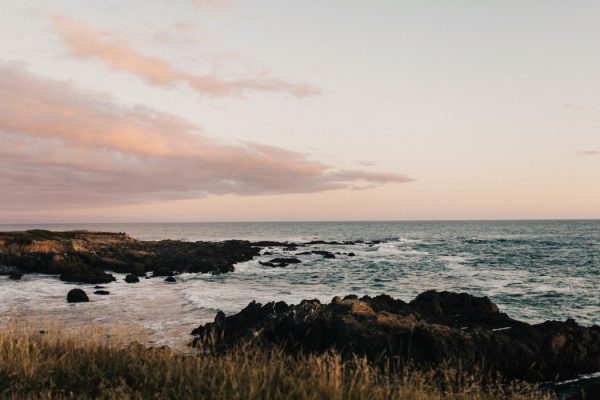 Rich grew up in Laos, and I grew up in India, so we wanted to incorporate some meaningful cultural traditions into our wedding. The whole weekend we ate Lao food and Indian food, drank chai and danced to Bollywood music! Our wedding didn't break our banks, and we had such a fun, meaningful time with everyone.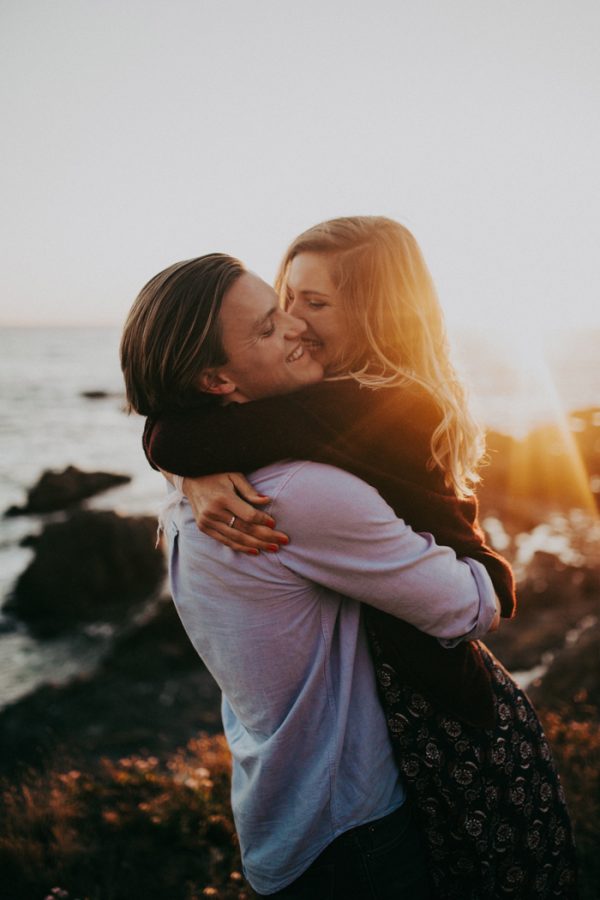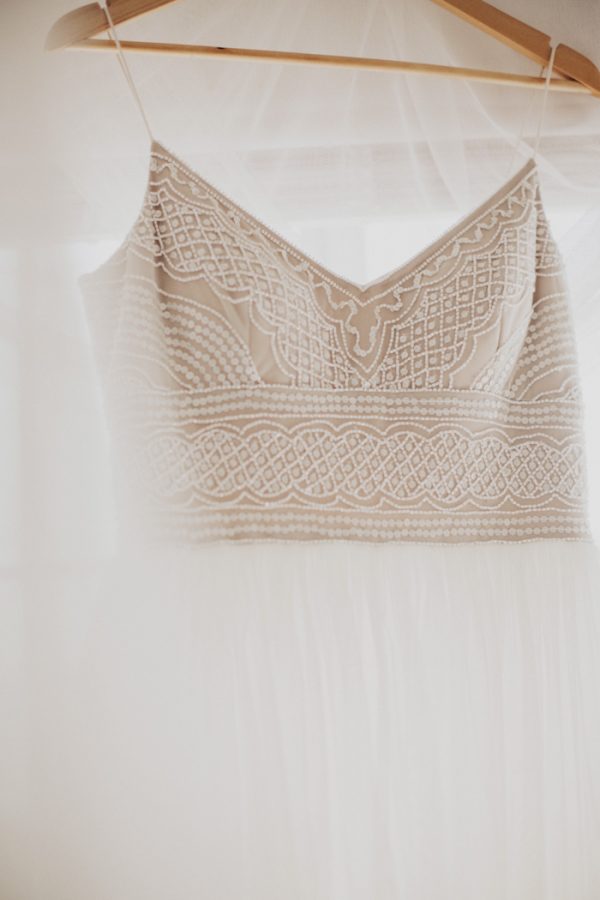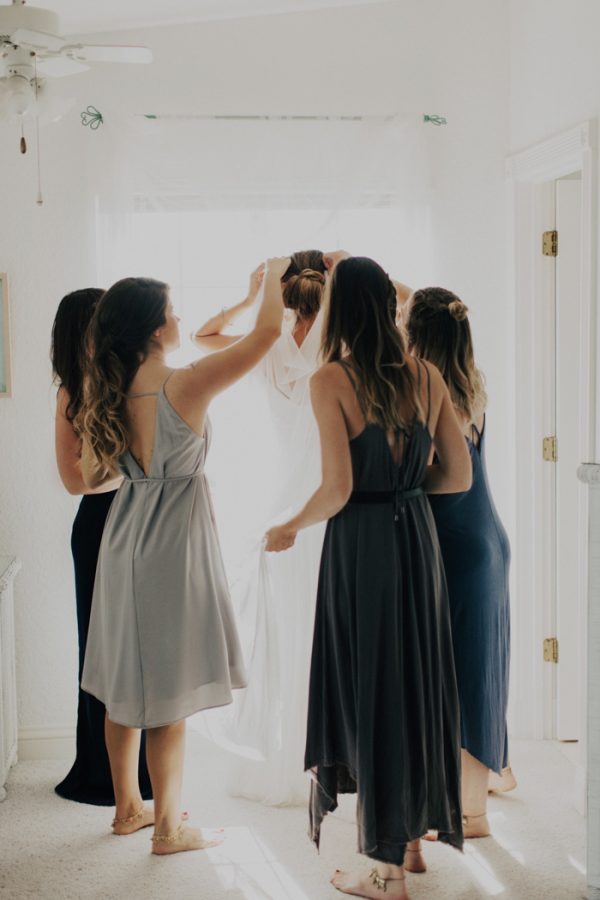 Having grown up in India, I definitely wanted to wear some Indian looking accessories. My anklets, earrings, bangles, and nose ring was all Indian influenced. My dress was from BHLDN, I ordered it online 1 month before the wedding, and it fit me like a glove.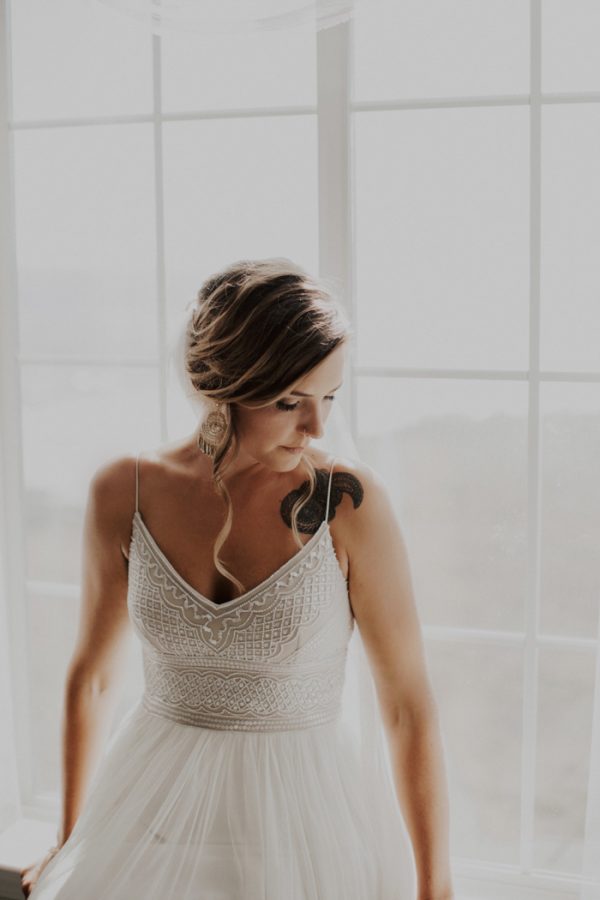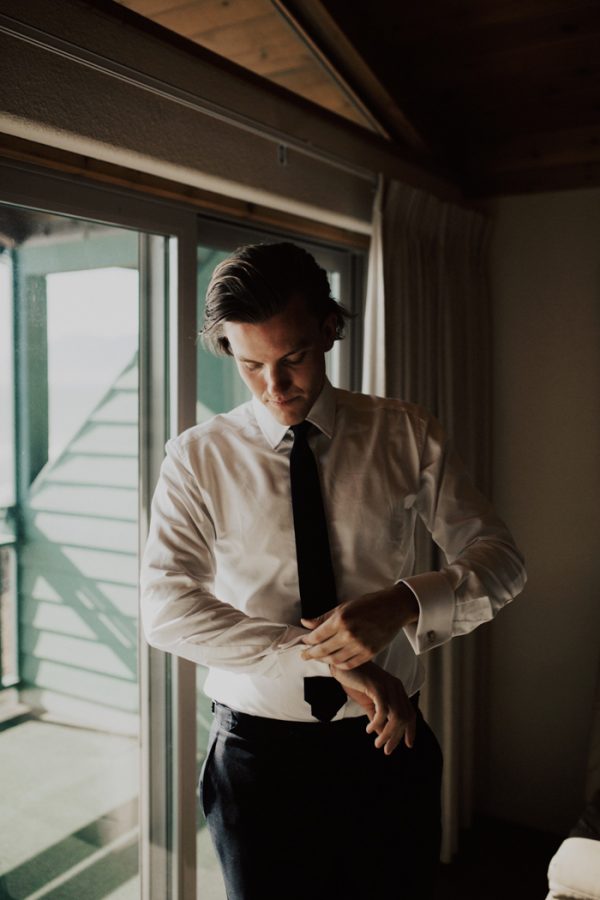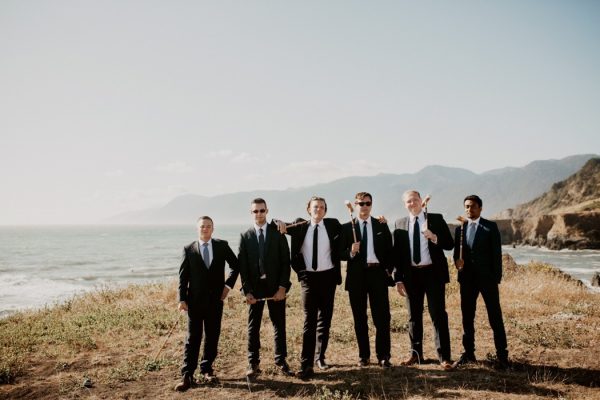 We wanted our wedding to be really simple and intimate. We didn't want to get caught up in details that didn't matter, or feel like we didn't get to see and spend time with any of our guests. So we rented a couple beach houses in one of our favorite places on the coast and spent the weekend together! Rich and his groomsmen actually backpacked for four days to the location as his bachelor party.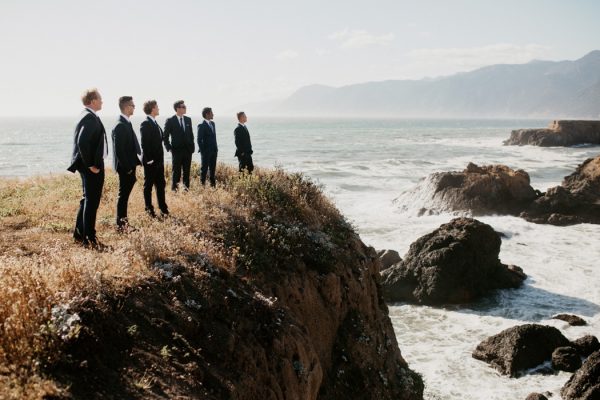 My bridesmaids and I went out and picked all the greens and flowers for the decor. I wanted everything to be really organic and natural. The only flowers we found for the bouquets were pink (and I never wear pink), but we laughed and made them look really tropical, I loved it! All of us had some funny rashes and allergic reactions too from one of the plants which we was pretty hilarious.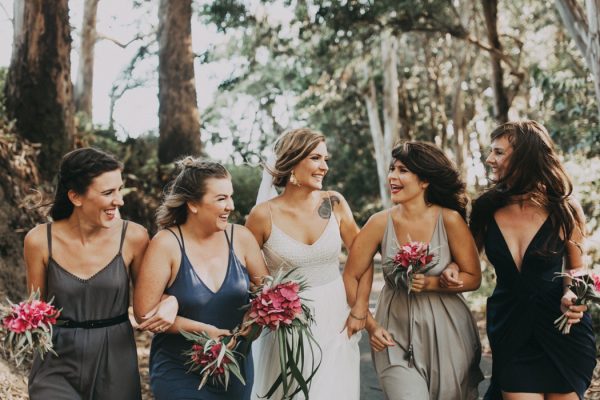 My bridesmaids chose their own dresses according to a color scheme, and coming from 3 different countries, they looked surprisingly coordinated!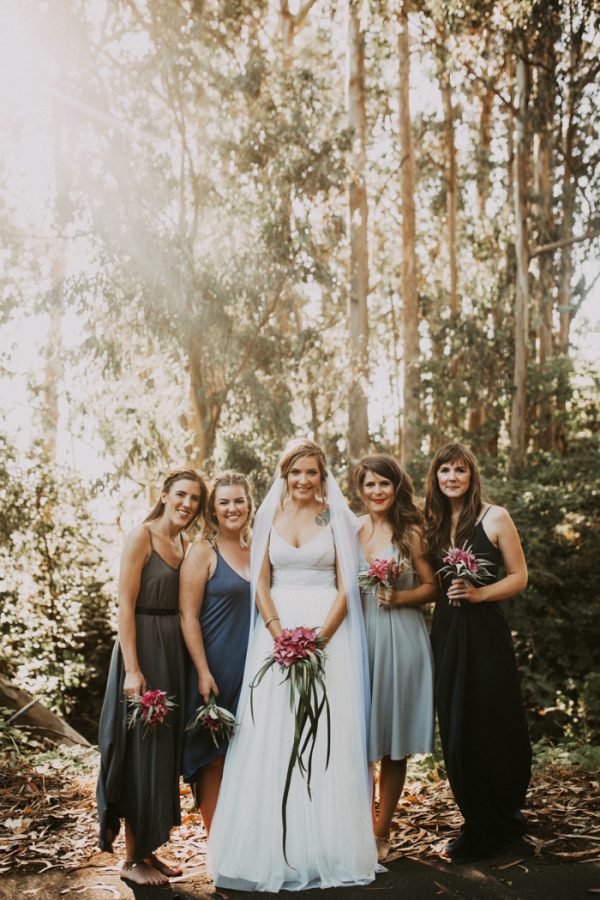 Shelter Cove is a tiny fishing town in the middle of the Lost Coast Trail. A few years ago, we backpacked 100 miles down the Lost Coast and it is our absolute favorite trail to date. We had our ceremony on Black Sands Beach in a little cove that we had all to ourselves.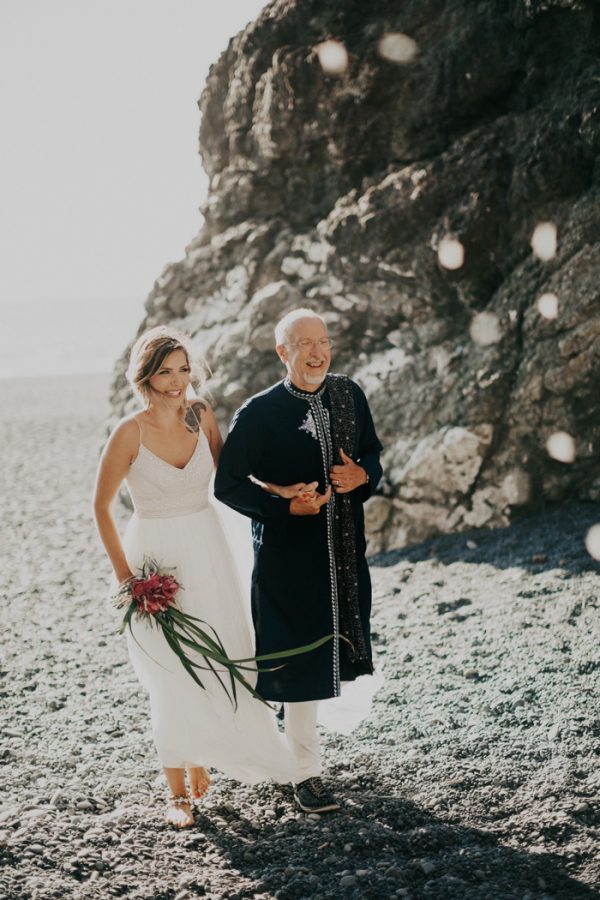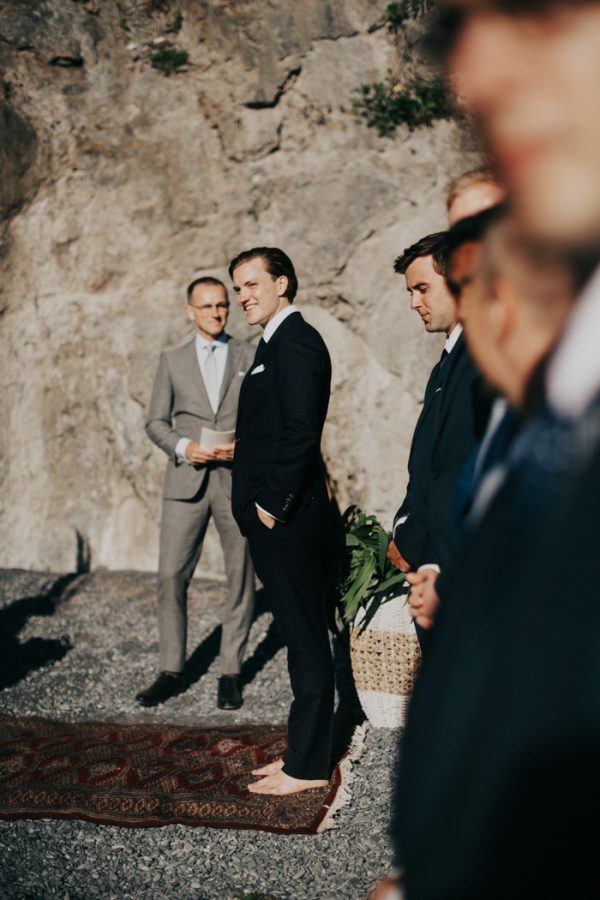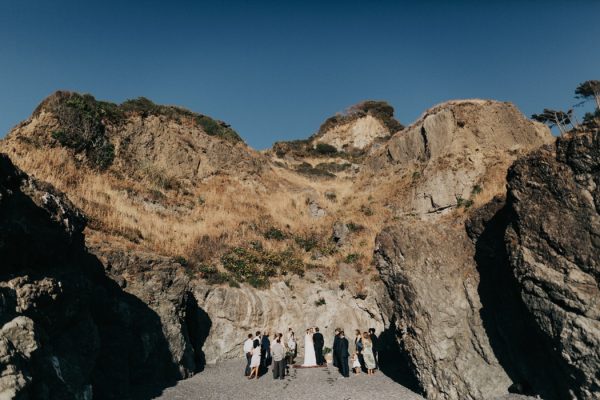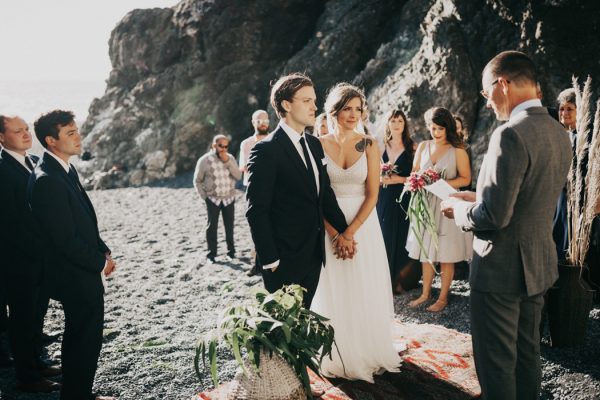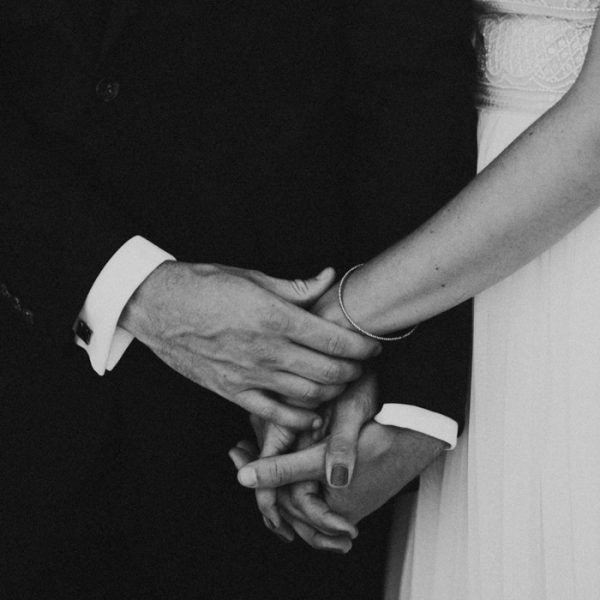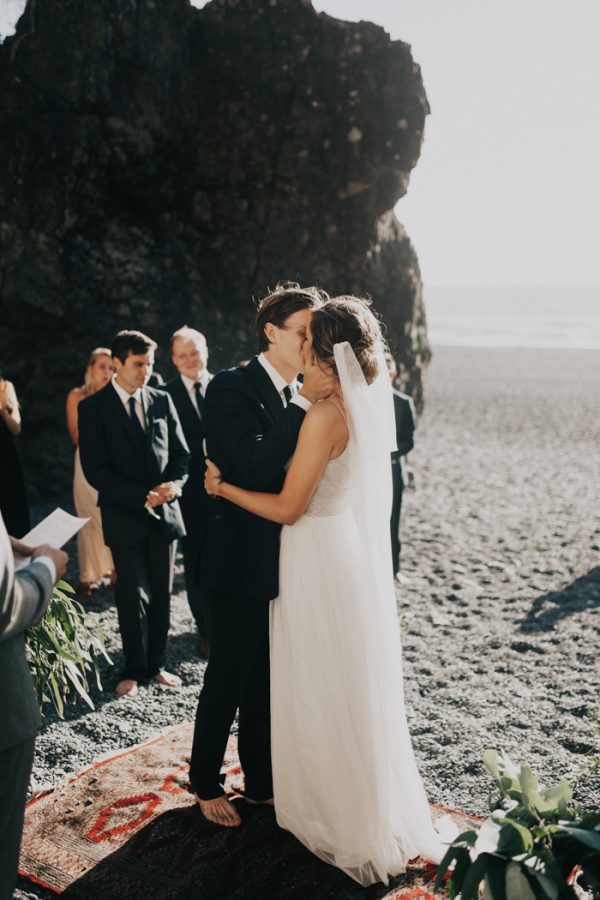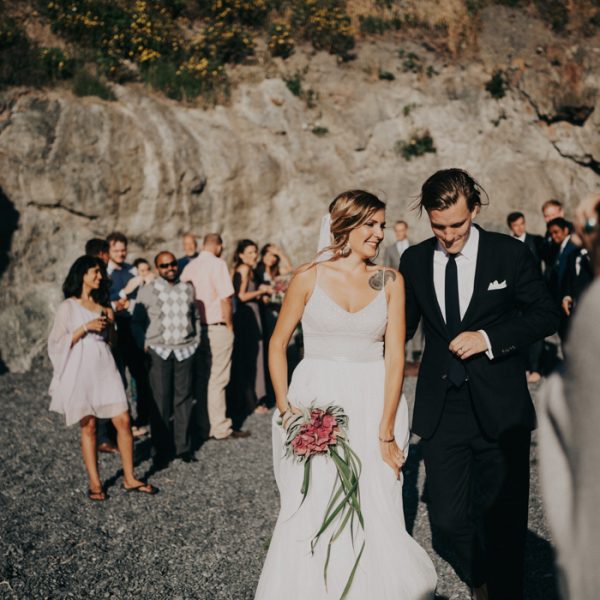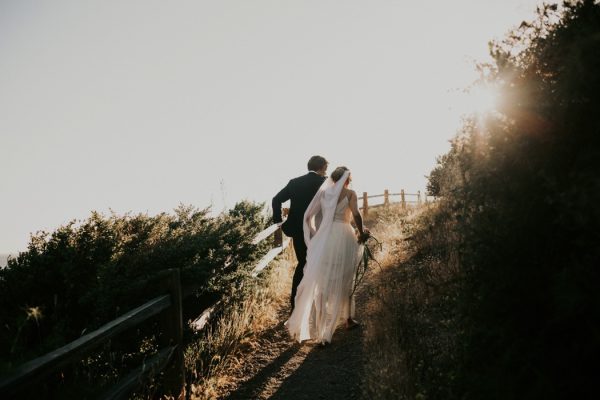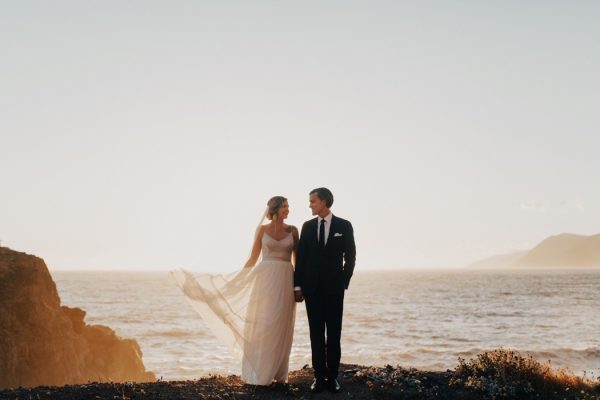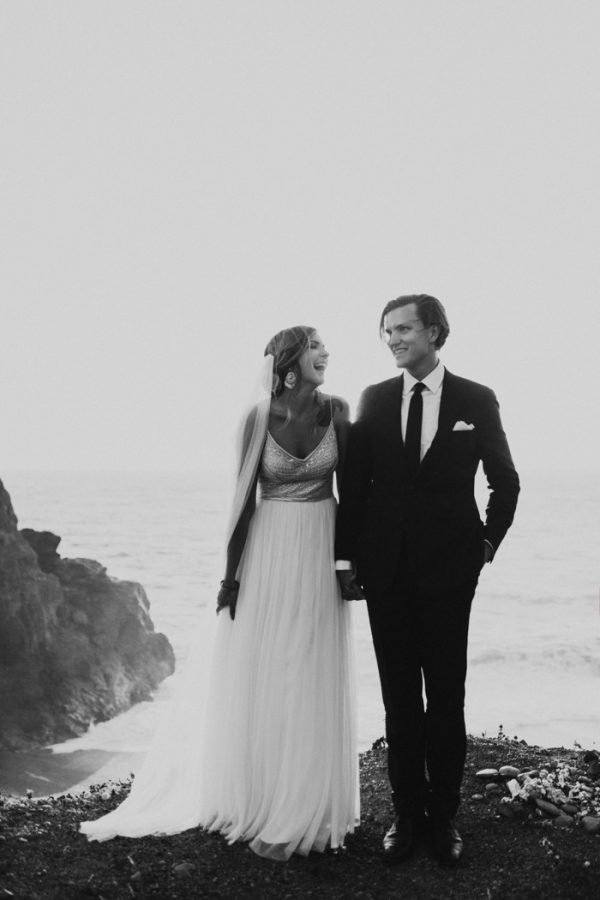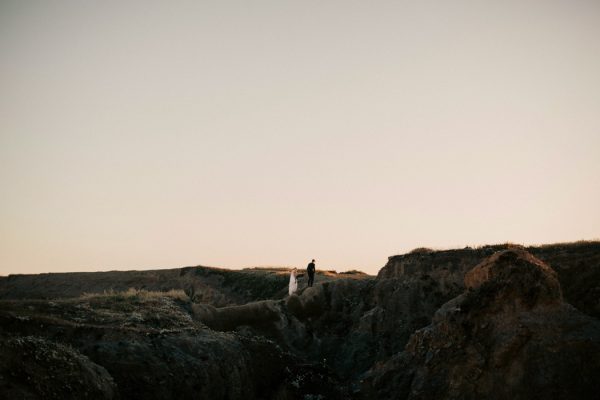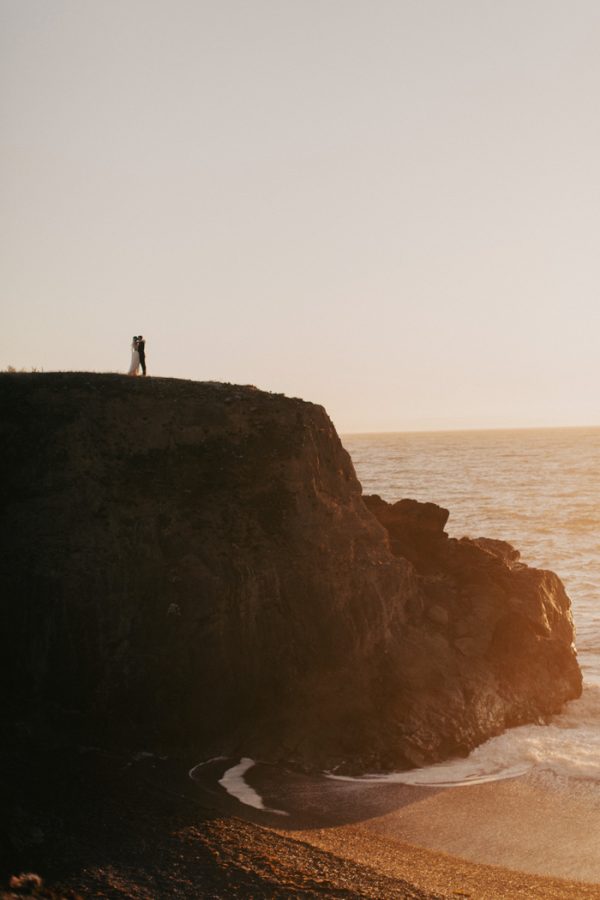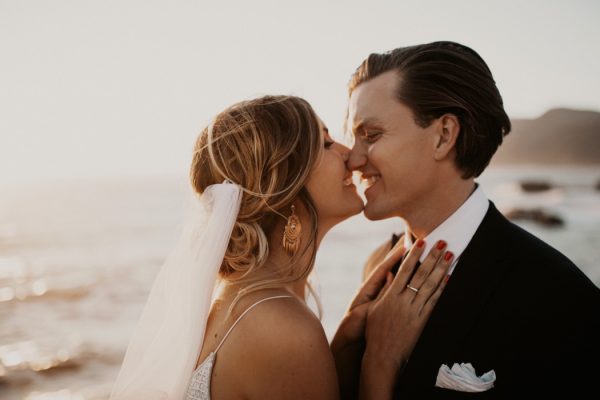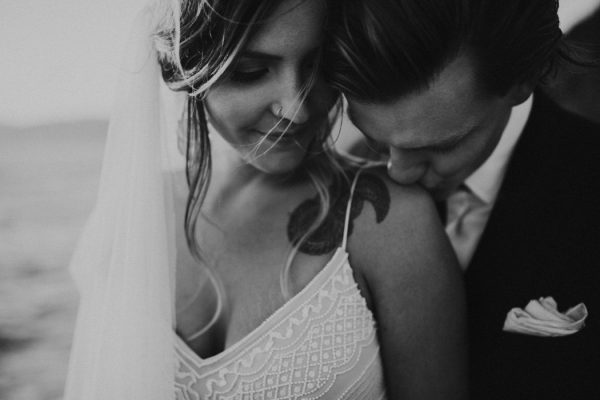 As a wedding photographer myself, having a photographer that I trusted and fit in with our small gathering was really important. India was truly amazing, she was so flexible and up for anything, and gave us knock out images that captured all the feeling and emotion from our weekend, and I felt like she was more a friend than a paid vendor.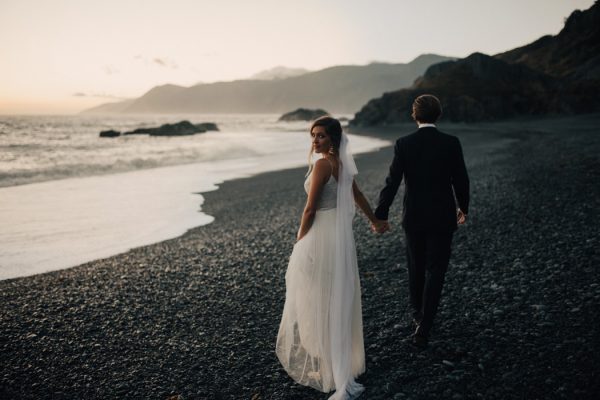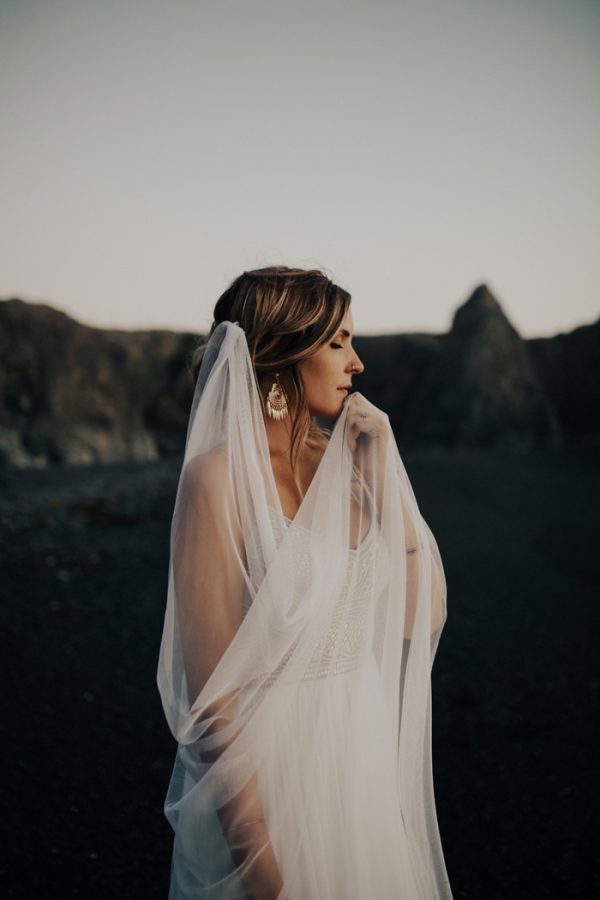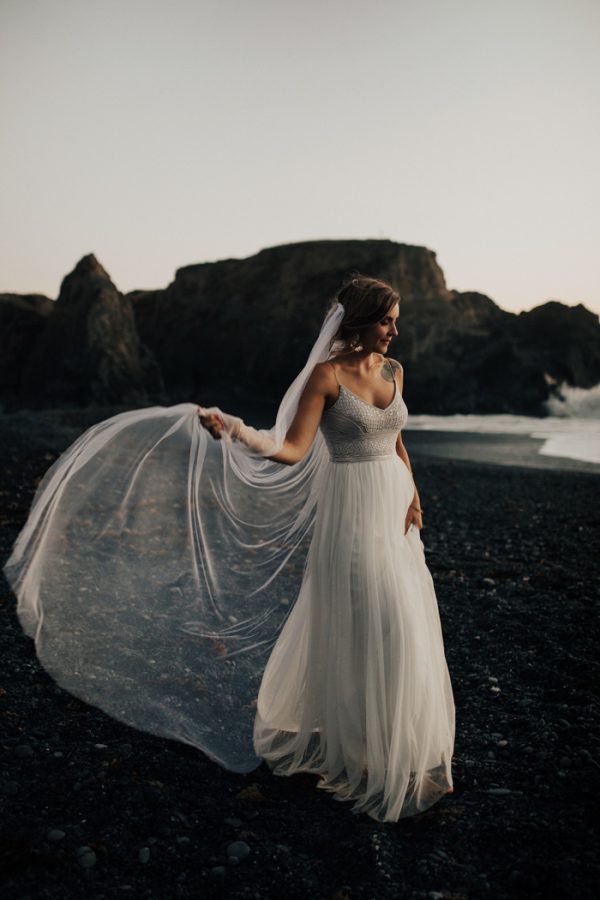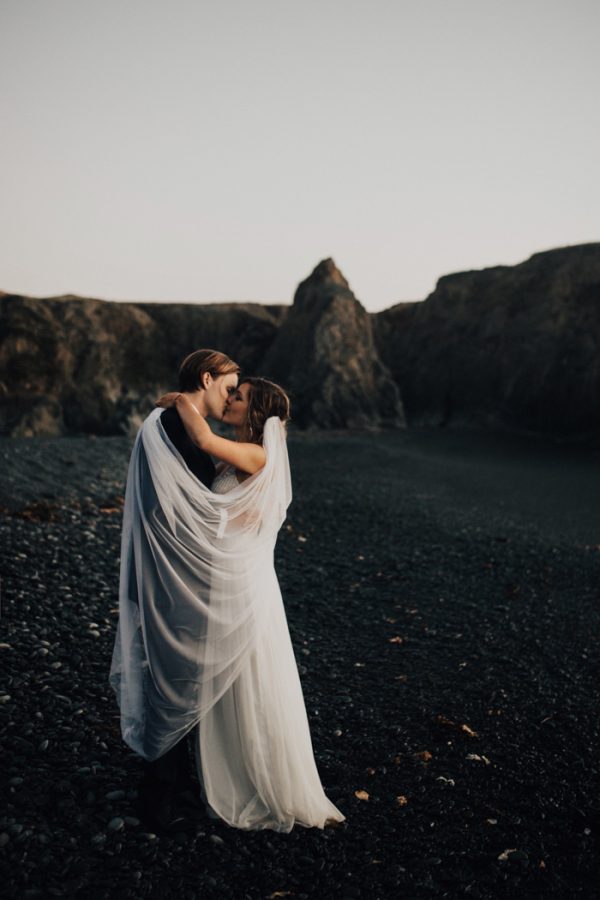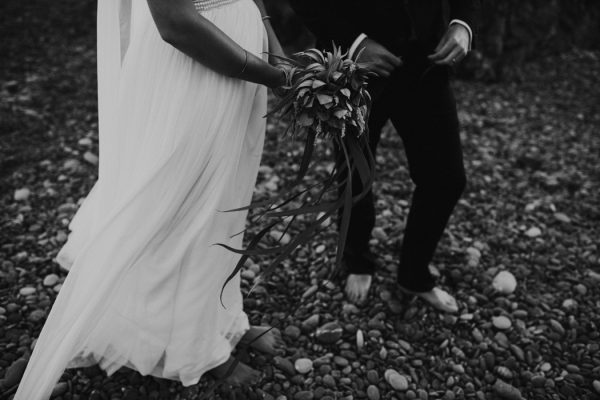 We had our reception at the most incredible vacation rental right on the beach called Seadance. The owner was amazing, he bought tables, chairs, plates, glasses and silverware just for us to use! The ocean was such a peaceful, calming presence the entire weekend.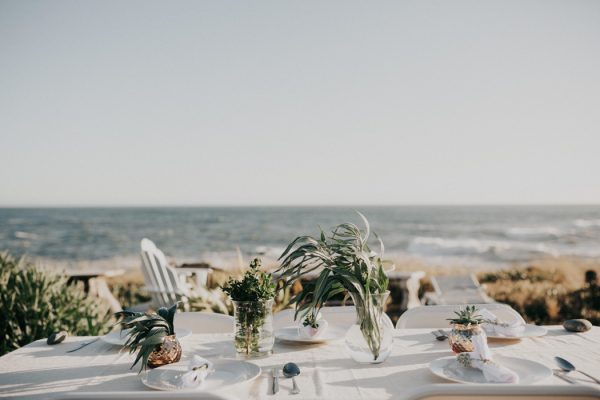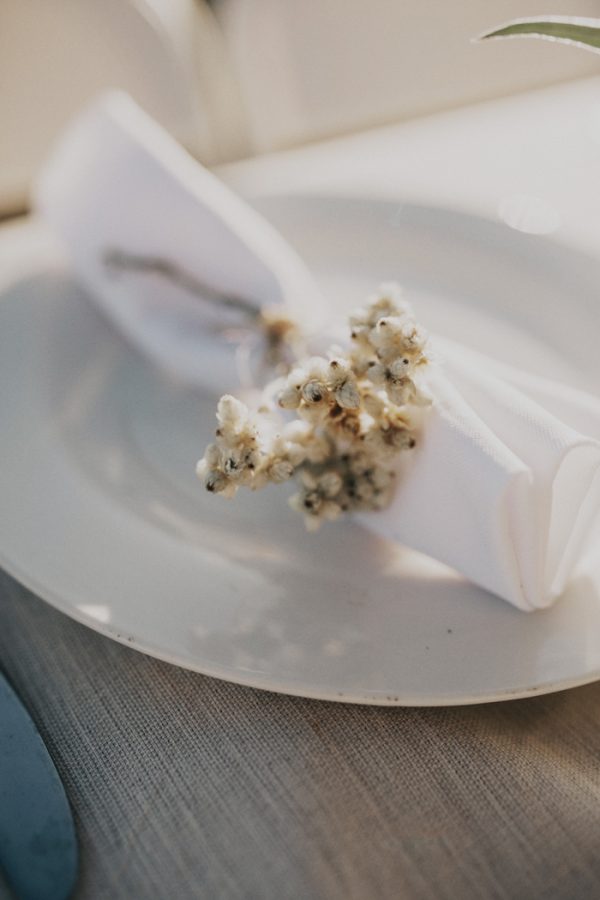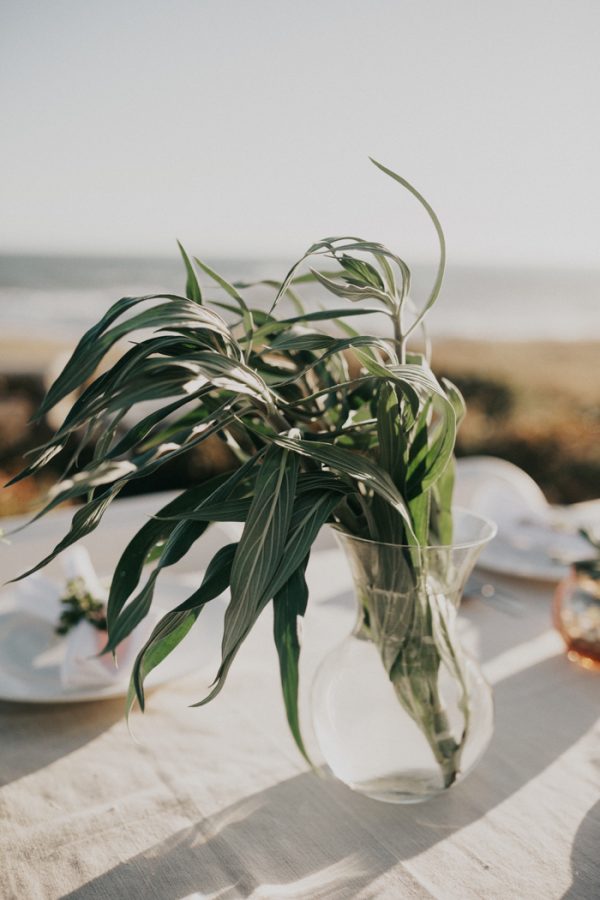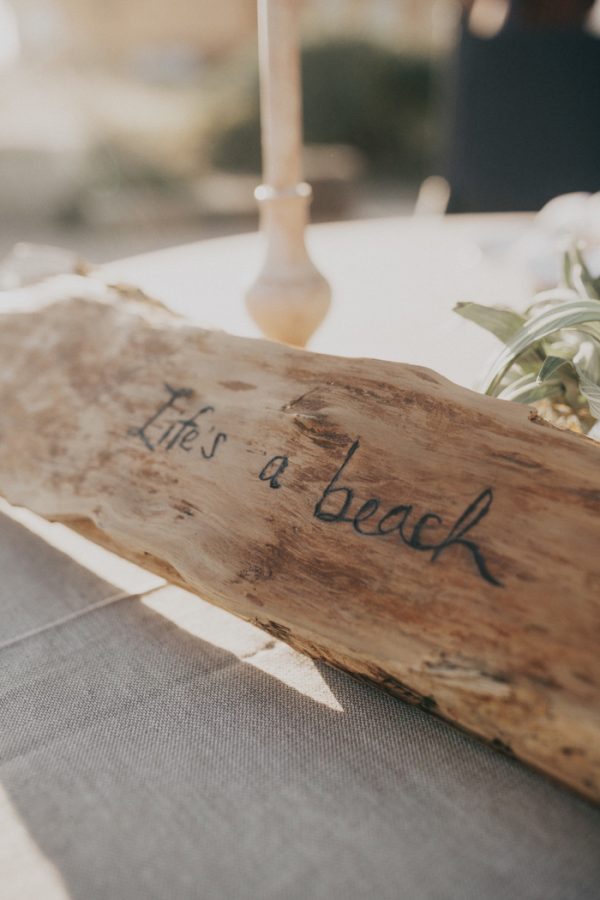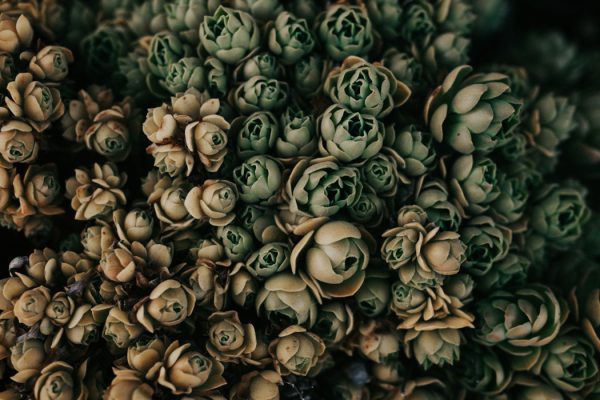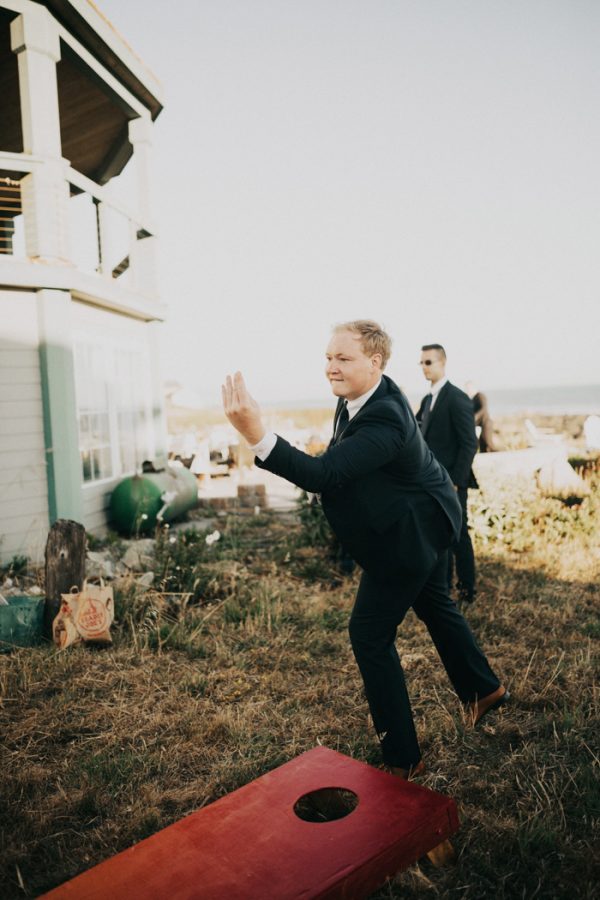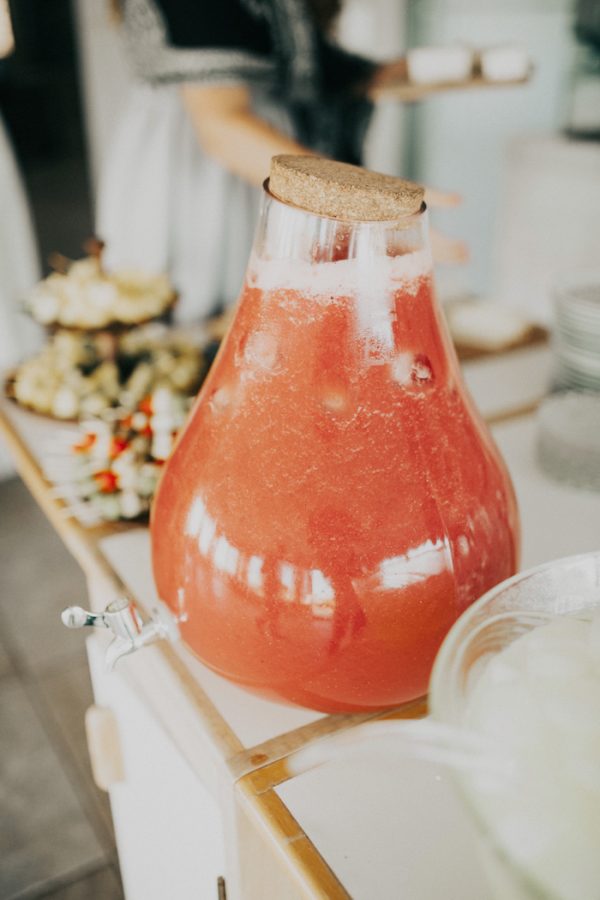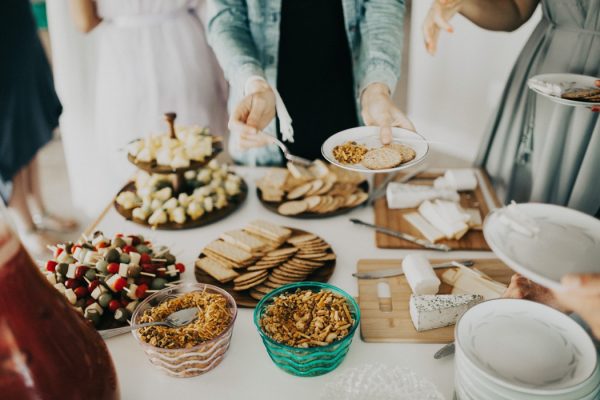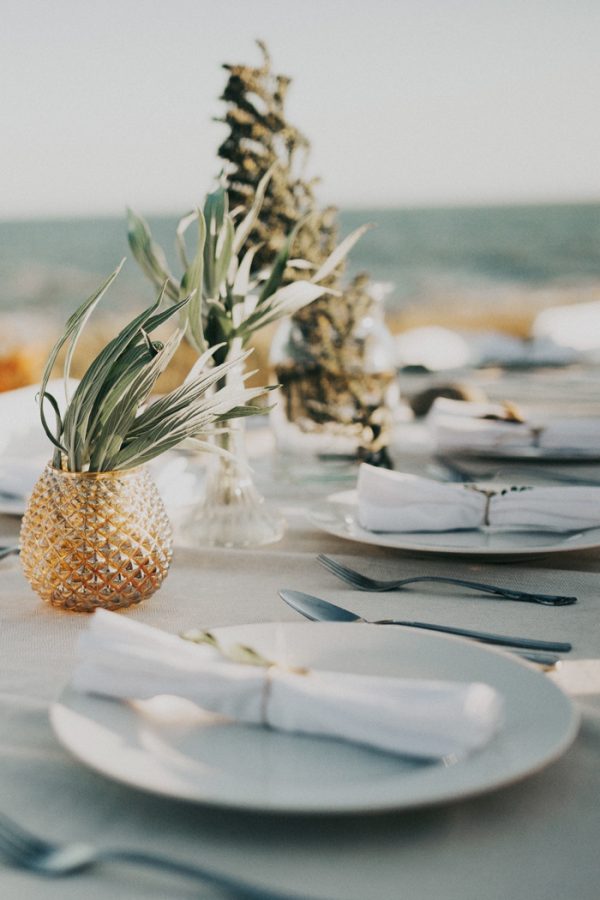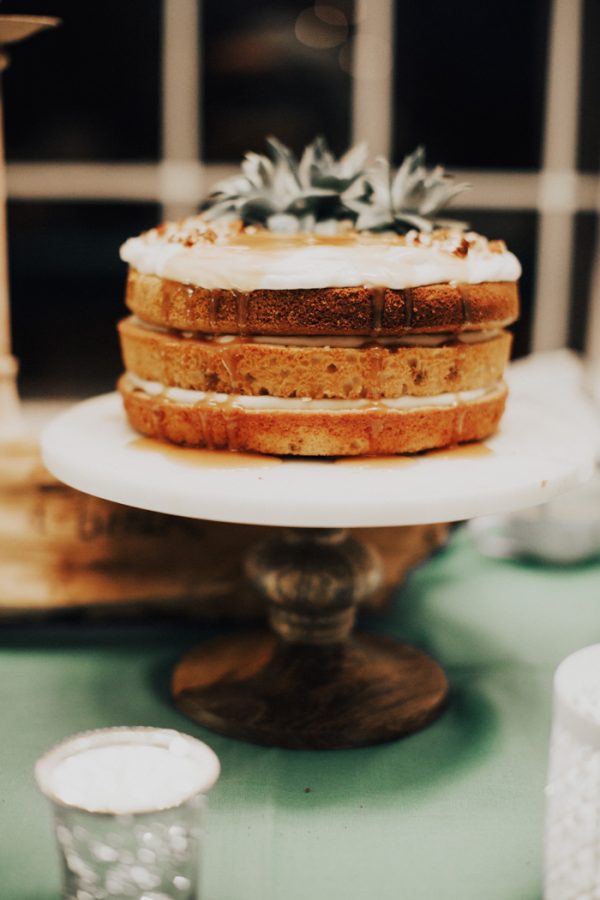 Remember that a wedding is really about your community of friends and family coming around you to support you in this major life event. It's tempting to focus on what your wedding will look like, or feel like, so get a wedding planner or get your friends to help, so you can really focus on what this day really means. We wanted to spend the whole weekend with all of our wedding guests so we could really enjoy the moment, because it really does go by so fast.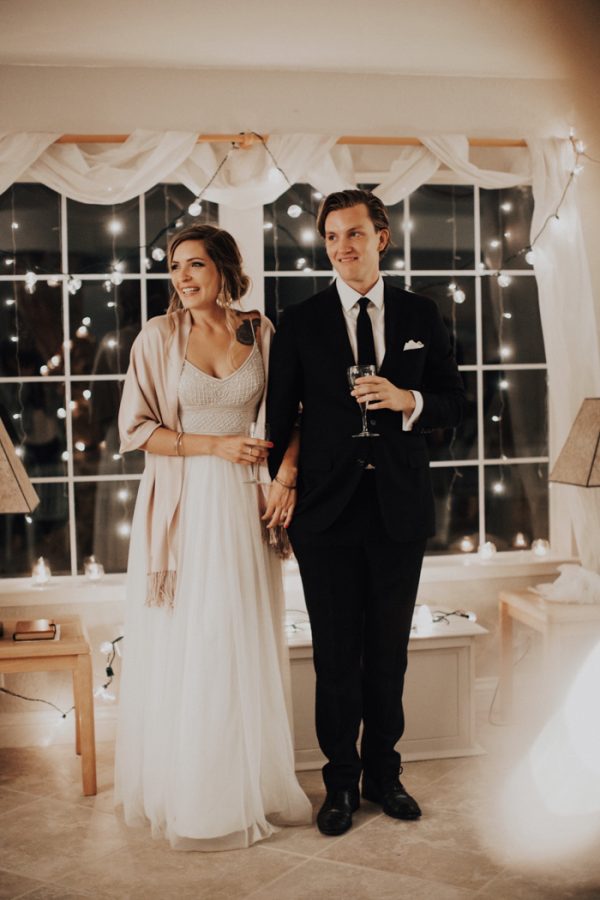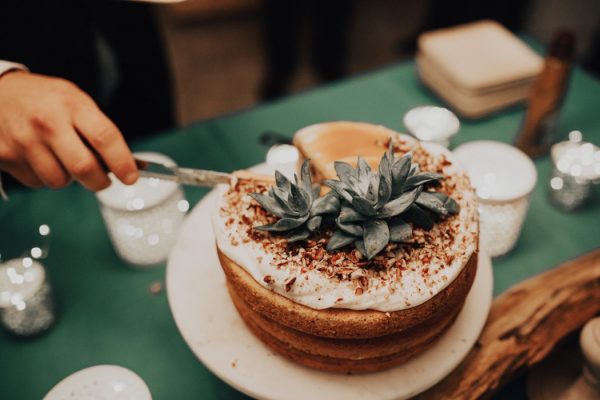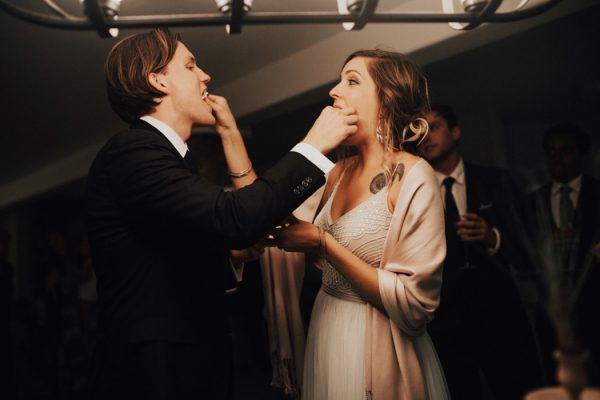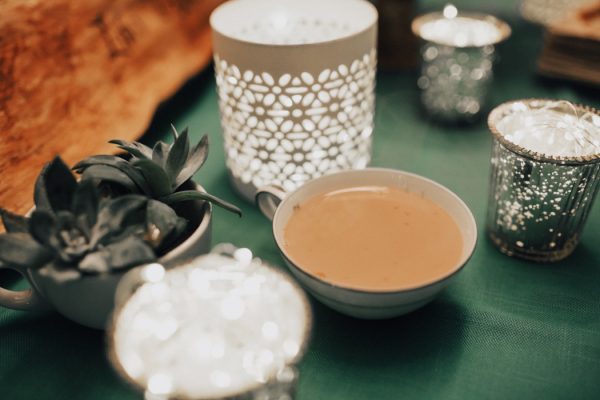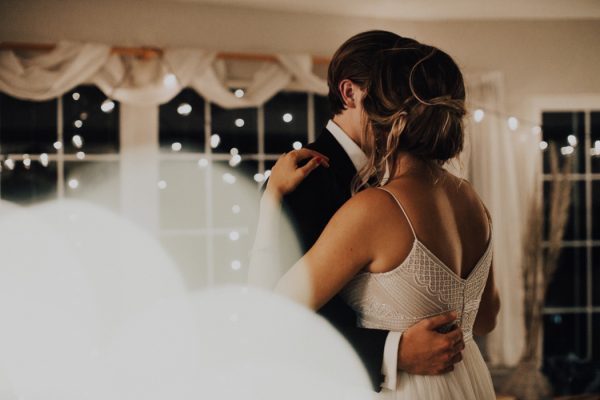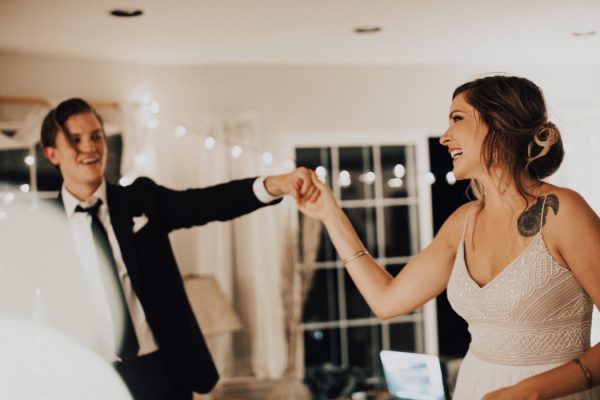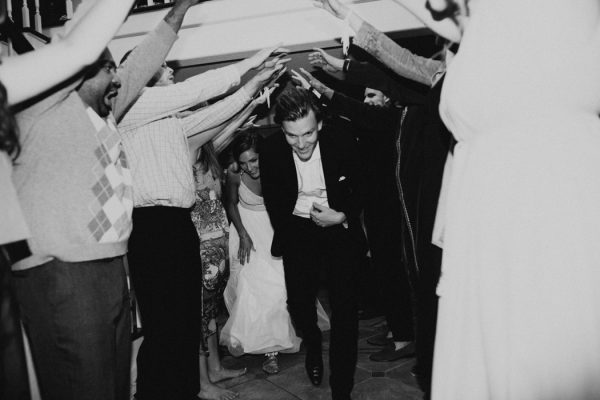 Congratulations to Anni and Rich, and a special thanks to India Earl for sharing their wedding with us. Love the idea of an intimate, low-key ceremony? Then you've got to see this low-key couple's Venice Beach ceremony location that they picked on the spot!