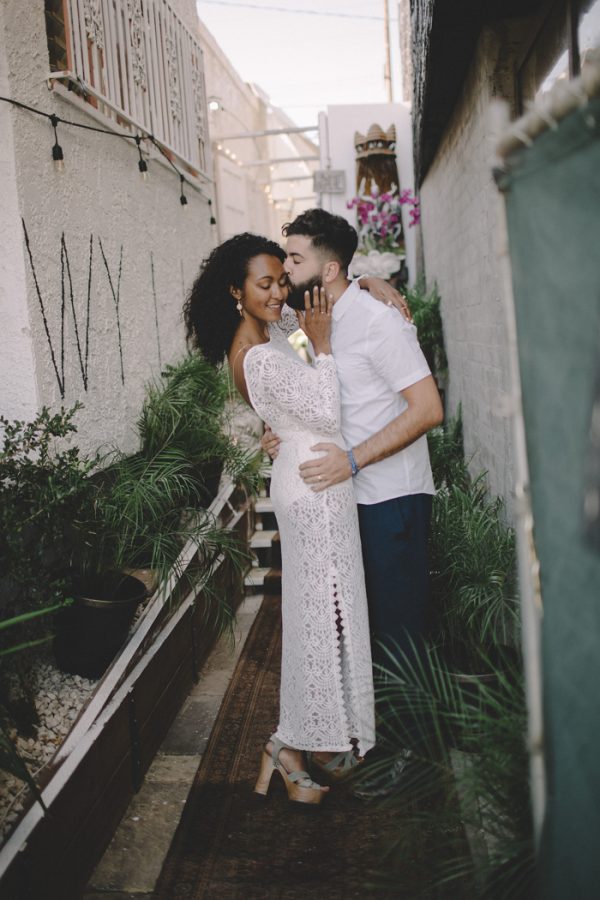 Venice Beach is one of the most quintessentially cool neighborhoods on Earth, so it's no wonder Eden and Joel chose this beachy locale for their free-form wedding ceremony! Knowing that they wanted to keep their special day low-key, Eden and Joel decided on having their ceremony in the alley behind Eden's parents' house. After the extremely emotional Venice Beach ceremony that left everyone with happy tears, the couple treated their family and friends to a casual reception at The Brig. We can't get enough of the effortlessly chic couple portraits that Yaro Photography captured of Eden and Joel on their walk around Venice Beach.
The Couple:
Eden and Joel
The Wedding:
Private Residence & The Brig, Los Angeles, California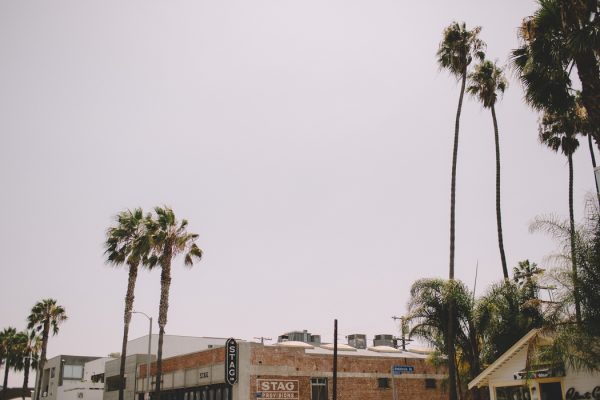 The most important part of our wedding was to have our family experience something new and be surrounded in a background that represented one of our favorite places to be. Venice Beach embodies all of the botanical goodness I am obsessed with & the beach is where Joel feels is a second home. While living in LA, our apartment was in Koreatown, but one of our favorite escapes was going to the beach.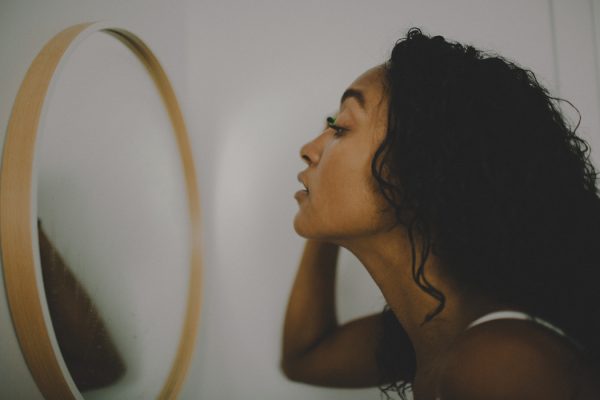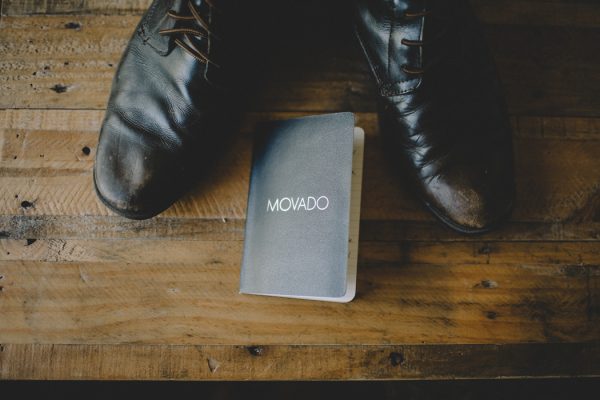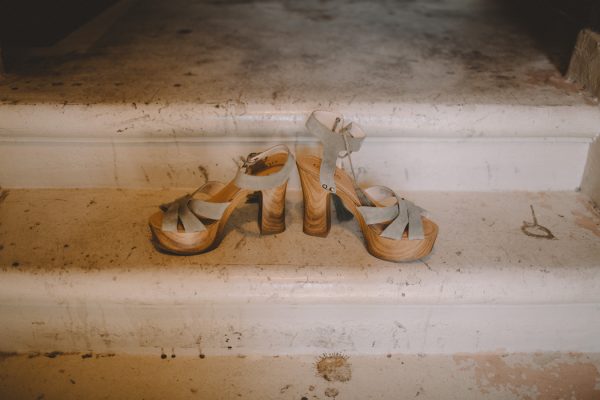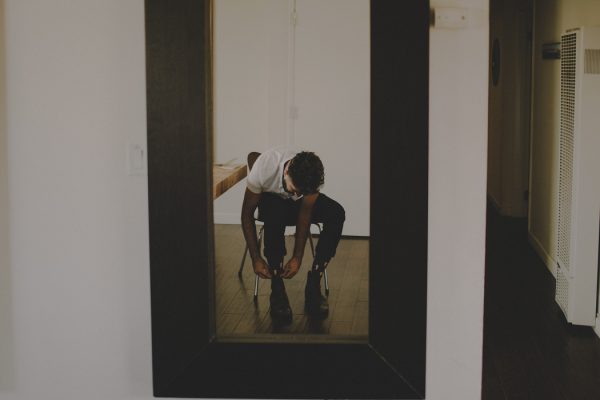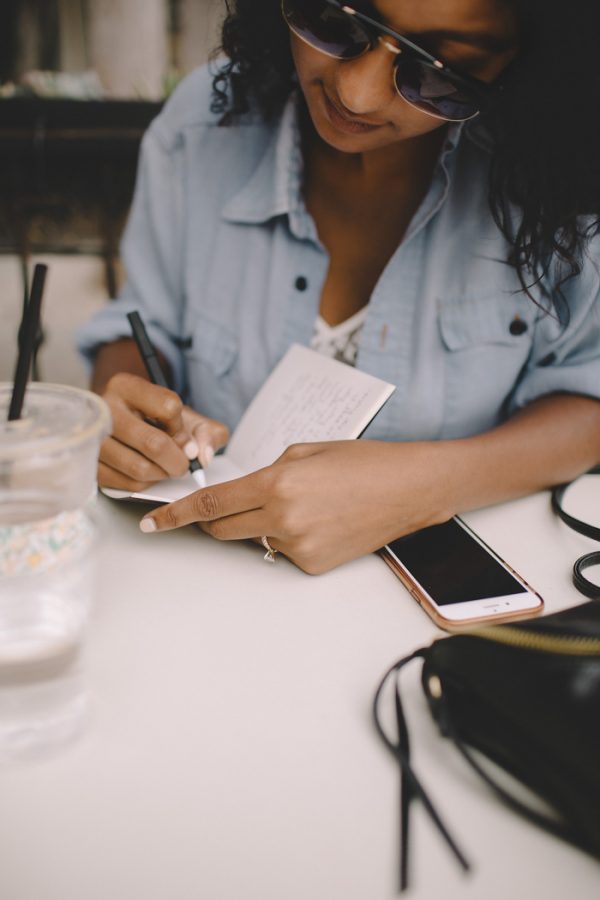 Oh everything was DIY! My dress was $15 from H&M along with $3 H&M Spanx & $1 thrifted corset bra. I've always imagined having a 70s boho style dress & I found this one while walking through the mall on my lunch break.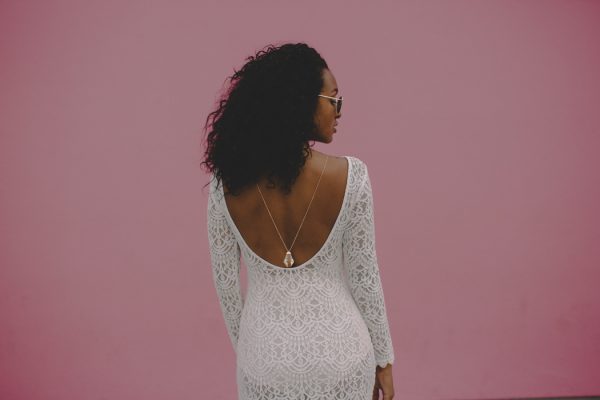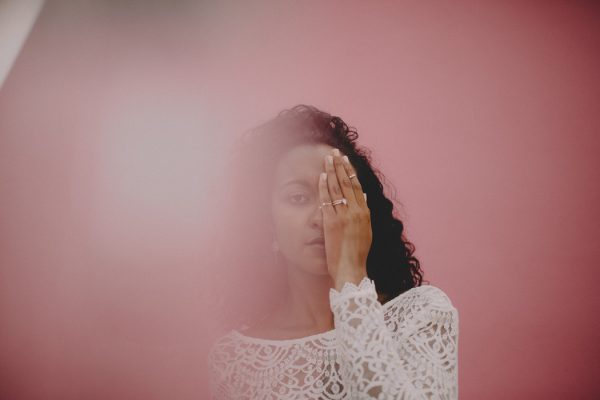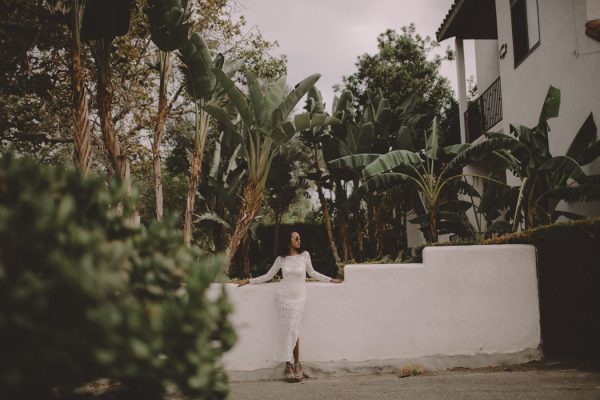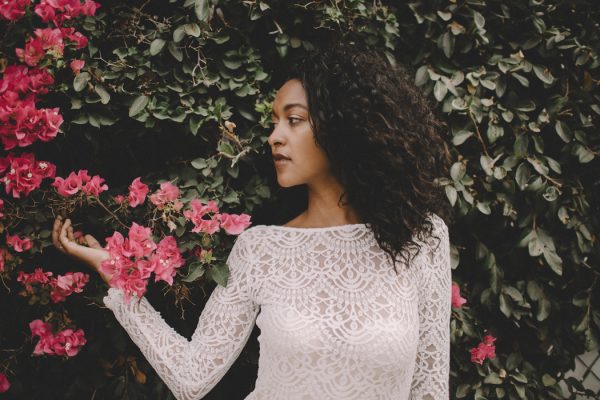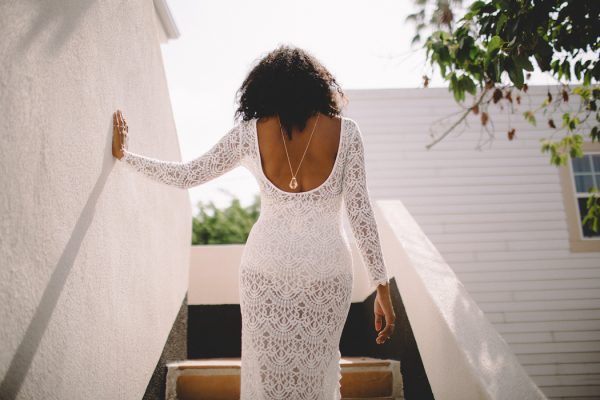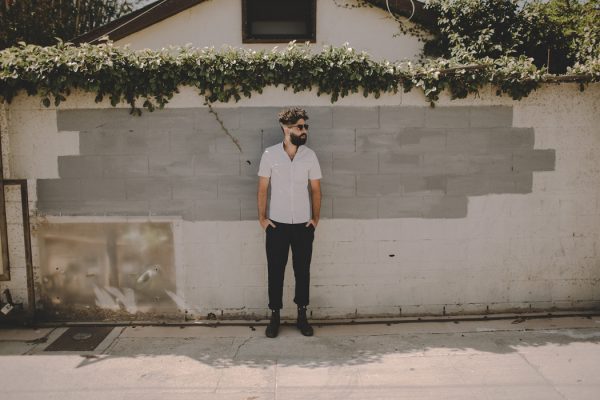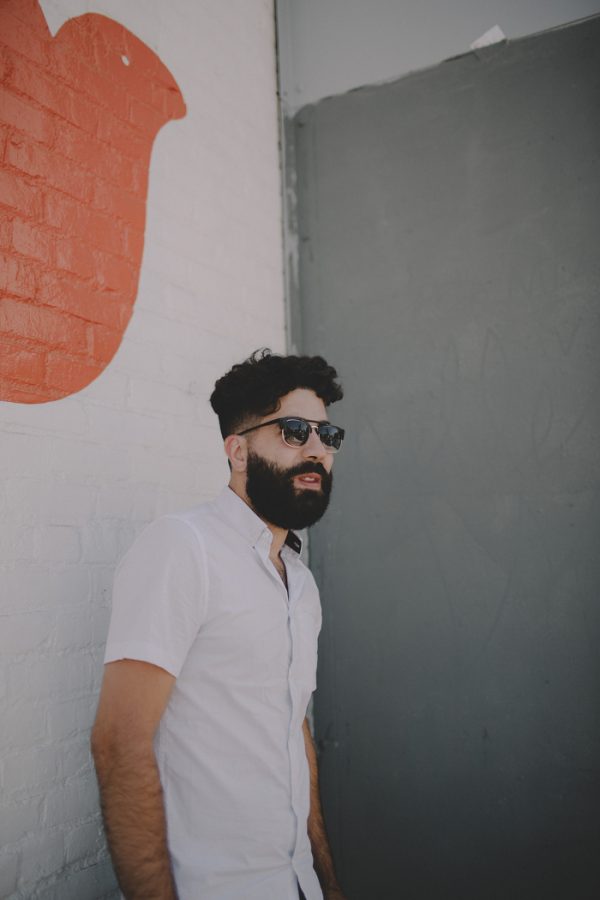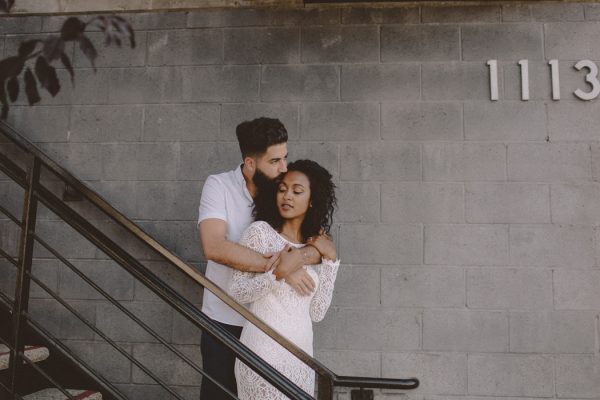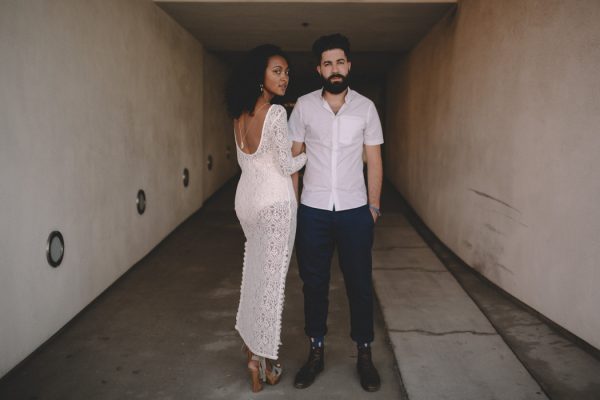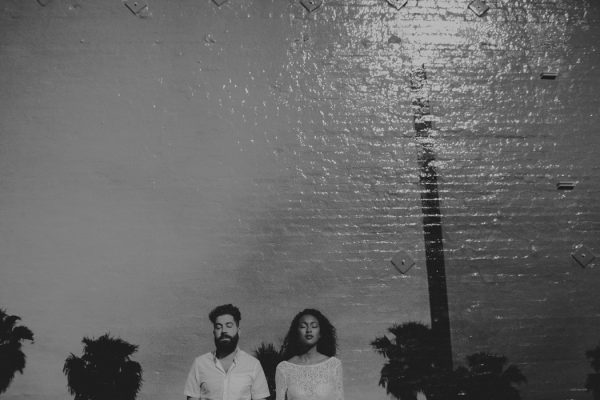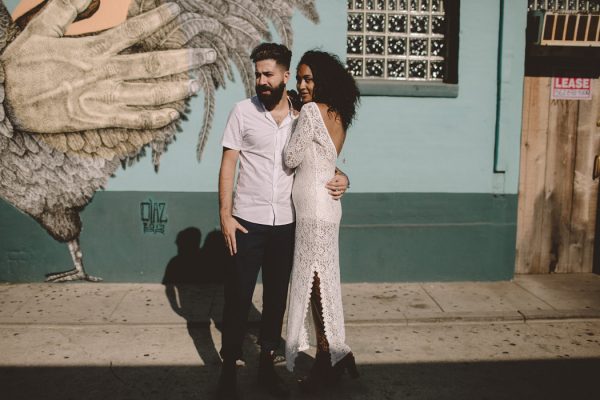 Working with our photographer Ruth on the day-of was amazing! I am a total control freak & am not sure when to let go. While we went food shopping, she made sure that Joel was dressed & got him to do a groom's shoot. When we were preparing the food, she forced me to get my dress on & prepare for the ceremony. She made sure that we got all of the emotional and candid shots of each of our guest members. She captured the emotion of us during our handwritten vows and how my step-dad, Nolan, officiated us. It was nice to work with someone who was professional & experienced, helpful with the flow of the wedding day, and easy for everyone in our camera shy family to feel absolutely at ease around.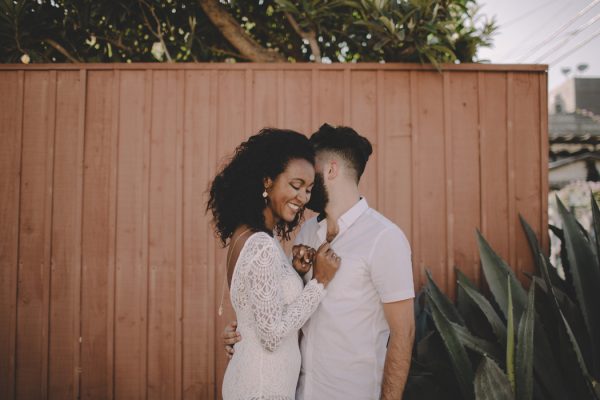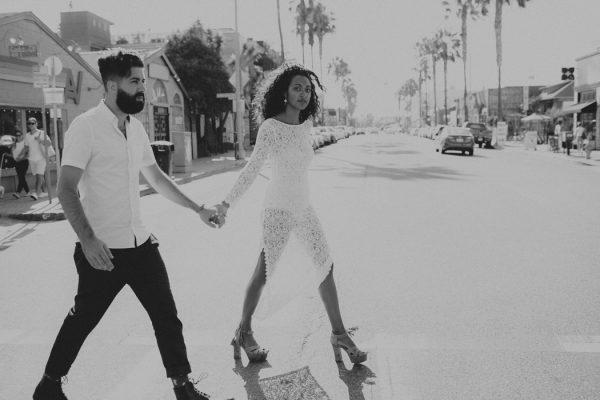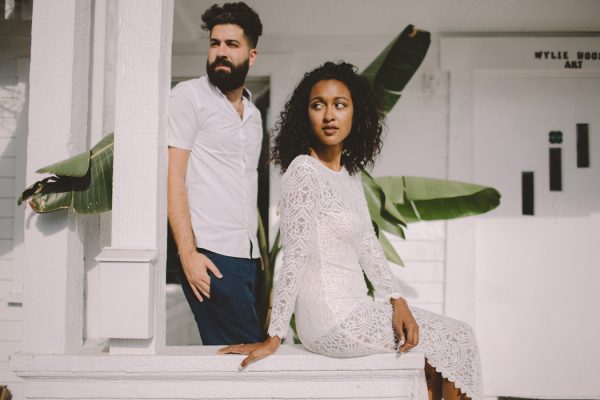 The biggest wedding day surprise was the location of where we shared our nuptials. We were pretty laid back about this. We knew we didn't want to be on the windy beach & we loved the idea of going to the canals. Our biggest obstacle was it had to be easily accessible for a newborn, a four year old, and my gram & beating the 6pmAbbott Kinney traffic. We ended up doing the ceremony in the alley behind my parent's rental house. It had these huge rocks for the ground & a wall full of greenery. My step-dad, Nolan, officiated the wedding and his words brought everyone to tears. Joel and I wrote our own vows and we both could barely get the words out. After the ceremony, we looked up and saw an entire family watching from the window clapping & crying too.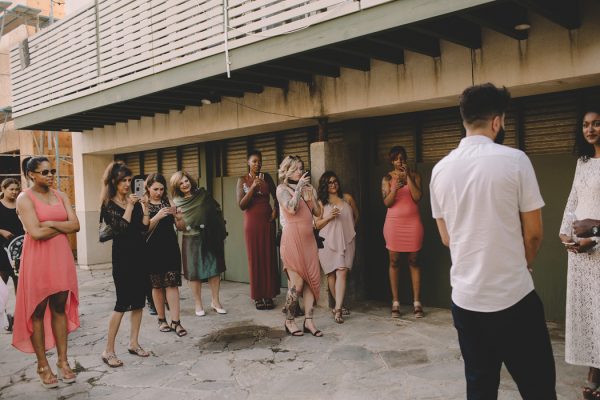 Since our wedding was a destination to a place we had already fallen in love with, we knew that it would be special to share that space with our loved ones. What we did not expect was how amazing and personal our officiant Nolan made our ceremony. He picked all of the right words, told our love story to everyone who attended, and made us feel like our decision to get married made the most sense for the next chapter in that story. It was the best part of the ceremony and most memorable part of the day.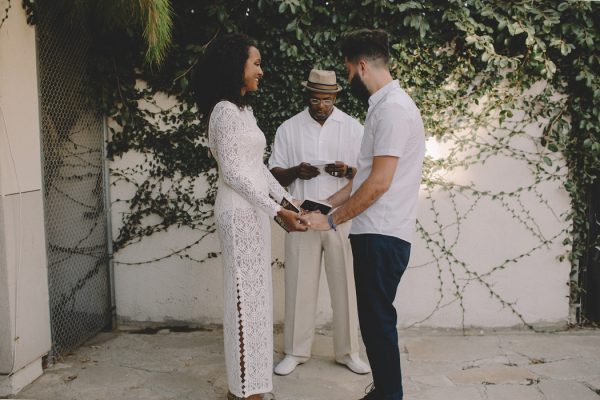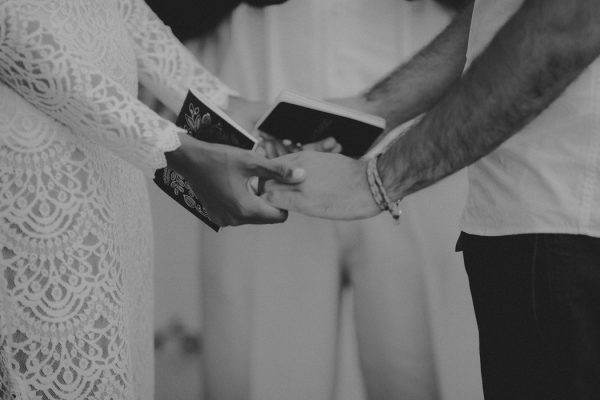 At a certain part, everyone watching us started to cry. We could hear the girls just gasping for air like when you cry really hard & we knew we couldn't look out or we would cry just as hard. This moment of everyone really feeling and sharing our love for each other was our favorite part. That is exactly why we wanted this part of our celebration to be intimate so we could really be involved in the words we shared with each other. The promise that we made to each other to be more than just words.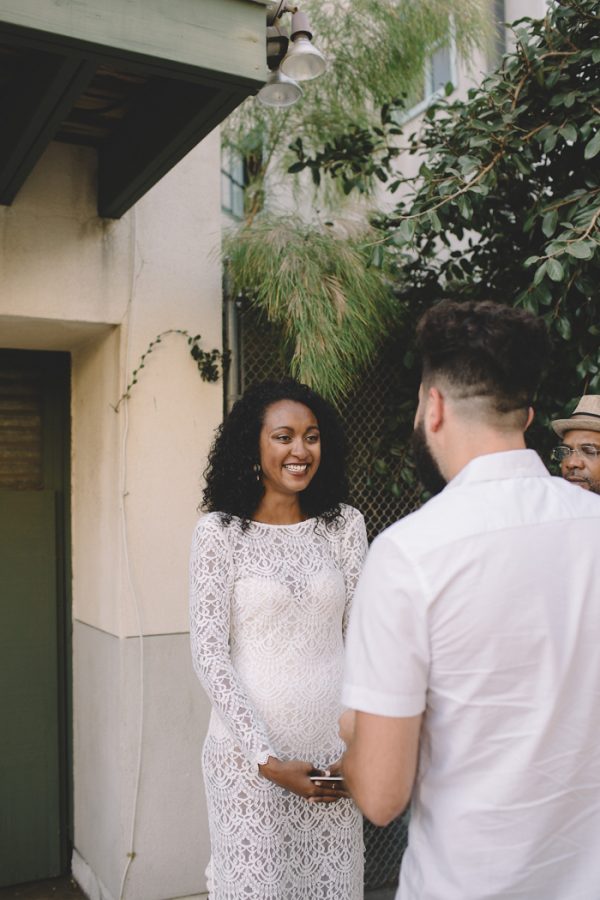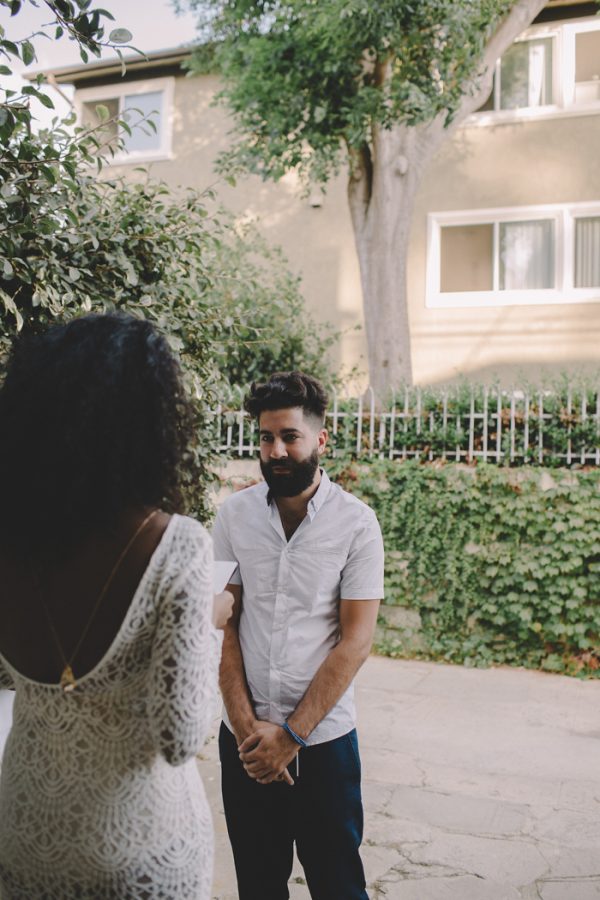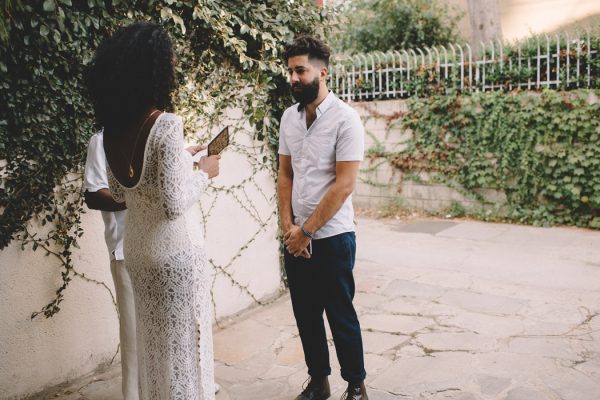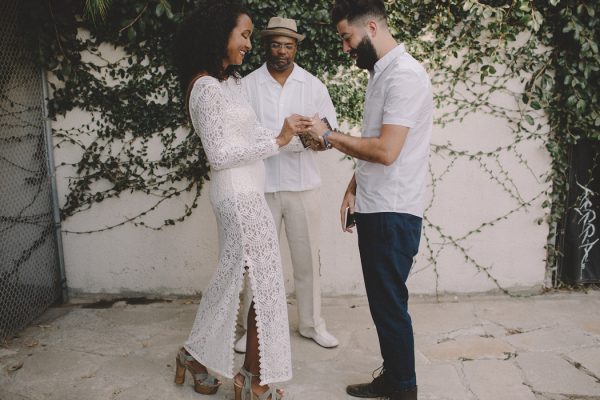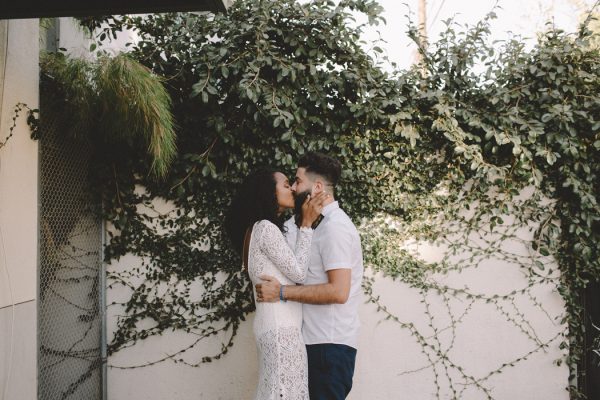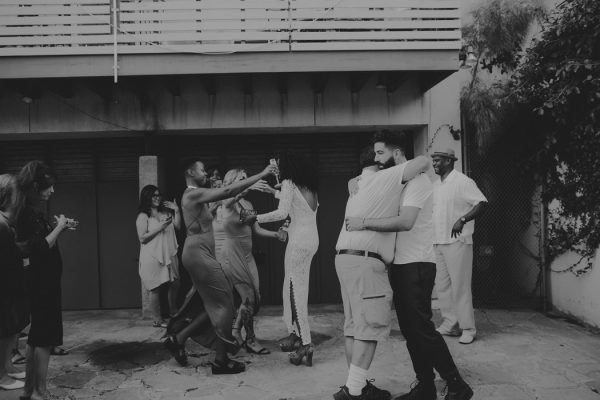 My wedding planning advice would be to make sure that everything you are doing is to make you both happy. Do not spend more than you can afford & do not plan more than you can handle alone. Stick to your budget. A lot of the extras get lost in the magic of the day. Book a responsible wedding planner & an experienced photographer. They will make your day go smoothly & will help take care of some of the things you will not be able to. I am a planner myself and perfectionist. It was difficult to let go, but it was nice to know the workload was shared.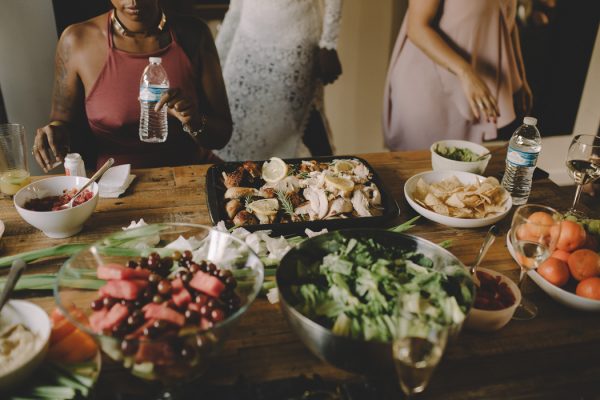 Although botanical styling is my thing, I did not want to take away from the beauty the neighborhood already had. So we spent $4 on a single stem to decorate the table.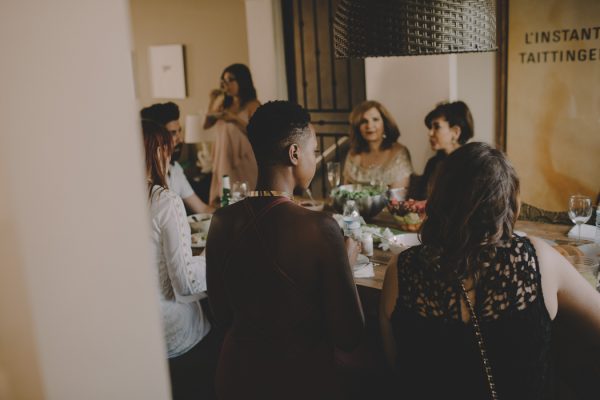 My gram & I went shopping for the food and picked up sushi & rosemary lemon chicken . We toasted bottles of champagne gifted from our friends and drank PBR from the bottle. Our reception was at The Brig, a dive bar located on Abbott Kinney Blvd. & drank Surfers on Acid on repeat. The DJ played 90s hip hop & lots of Tupac, Eden's mom's favorite. So you know we were dancing all night!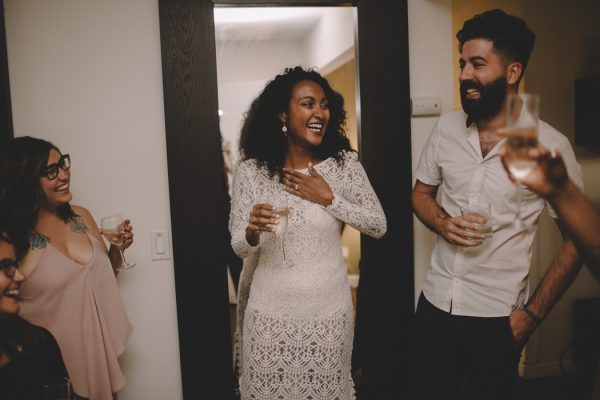 Congratulations to Eden and Joel, and a special thanks to Yaro Photography for sharing this wedding with us. Love the idea of taking photos in Venice Beach? Then you've got to see these Venice Beach engagement photos!