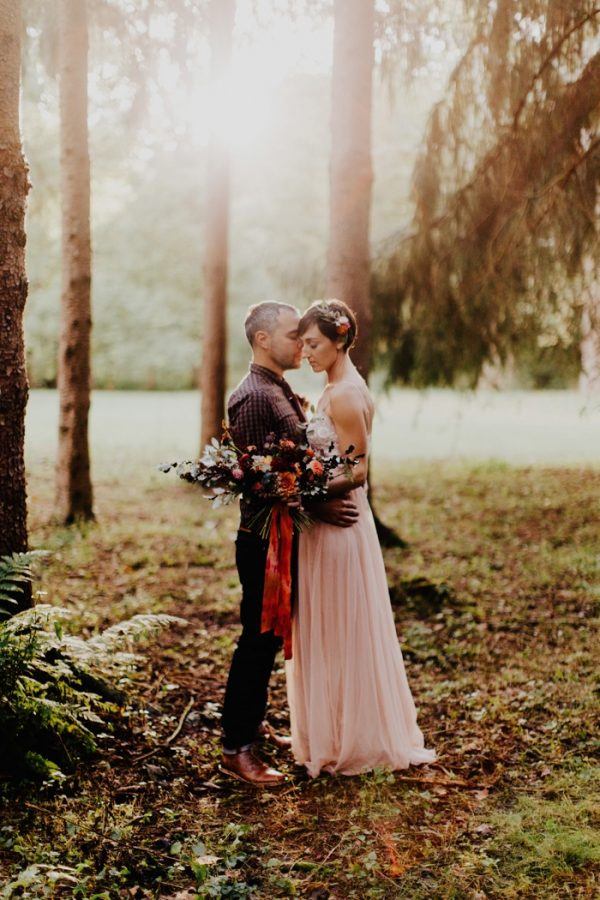 When Bridget and Joseph announced that they were planning a no-fuss city hall wedding, Bridget's friend who operates an event company offered a unique experience for the couple to try instead of the courthouse. Enter: The Campfire Experience, an event company that specializes in crafting adventurous luxury campground experiences! The Campfire Experience curated a talented vendor list to take charge of the couple's wedding decor, and we can't believe how beautiful the results were! Between the fully furnished bell tents, mid-century modern decor, incredibly vibrant florals from Bear Roots Floral, and fabulously moody photography from Addison Jones, Bridget and Joseph's Ohio wedding was a true collective effort in which each vendor's talents shined.
The Couple:
Bridget and Joseph
The Wedding:
The Barn at Moots Run, Alexandria, Oregon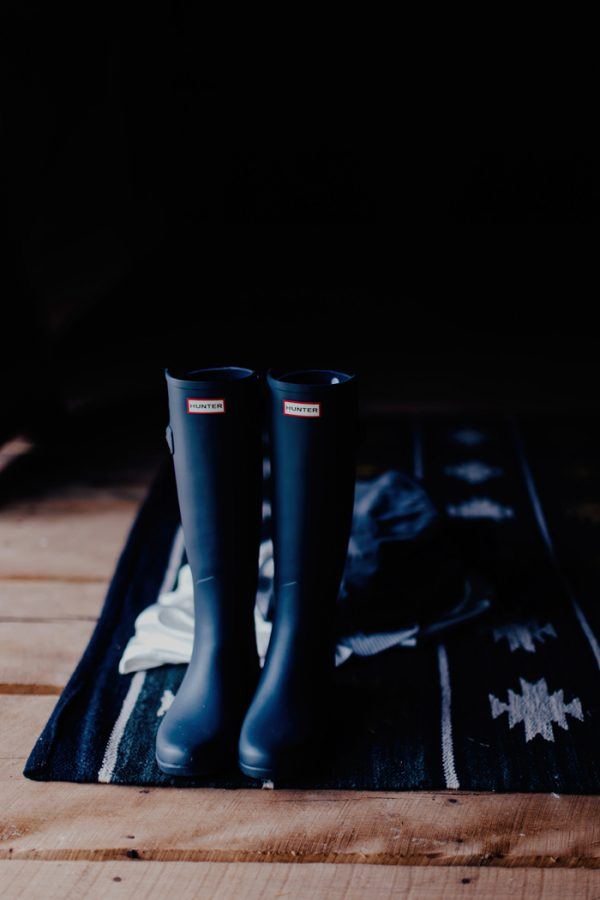 We had a very nontraditional wedding of sorts. Originally my husband and I were going to elope or get married at the court house as I had no desire for a large wedding or wedding planning. My closest friend since childhood started an amazing company called The Campfire Experience. They create these enchanting outdoor events with furnished bell tents and when she heard we were going to elope, she offered to put everything together for us to create a small wedding instead, so we could avoid the stressful parts of wedding planning but enjoy celebrating the our close family.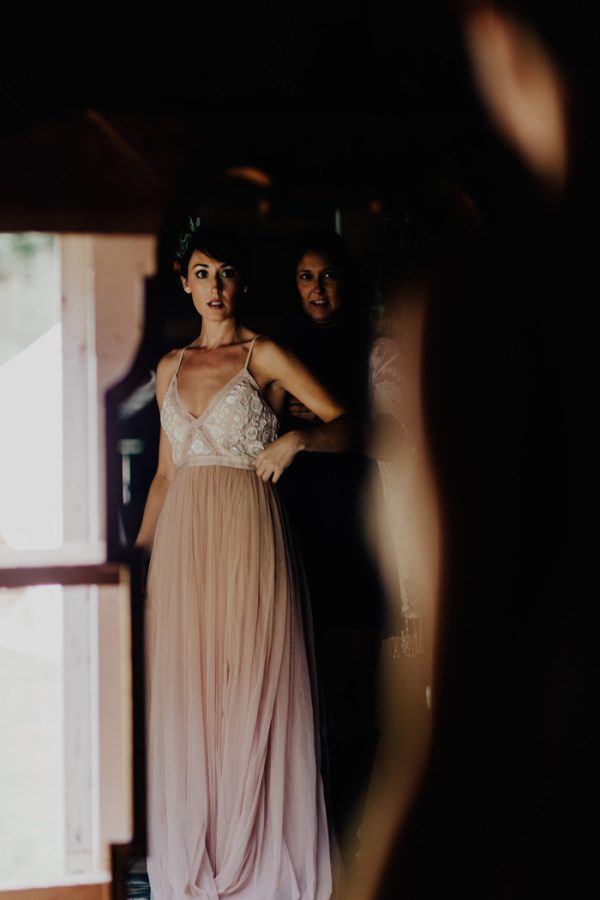 I had no involvement in planning other than picking my wedding dress and food to be served (wood fired pizza from a local pizza restaurant, GoreMade, with a traveling pizza oven).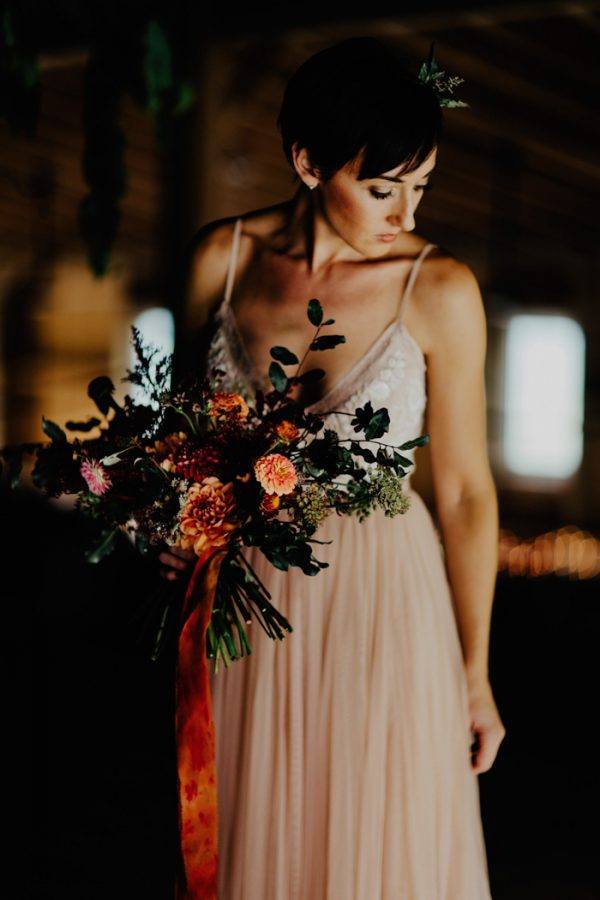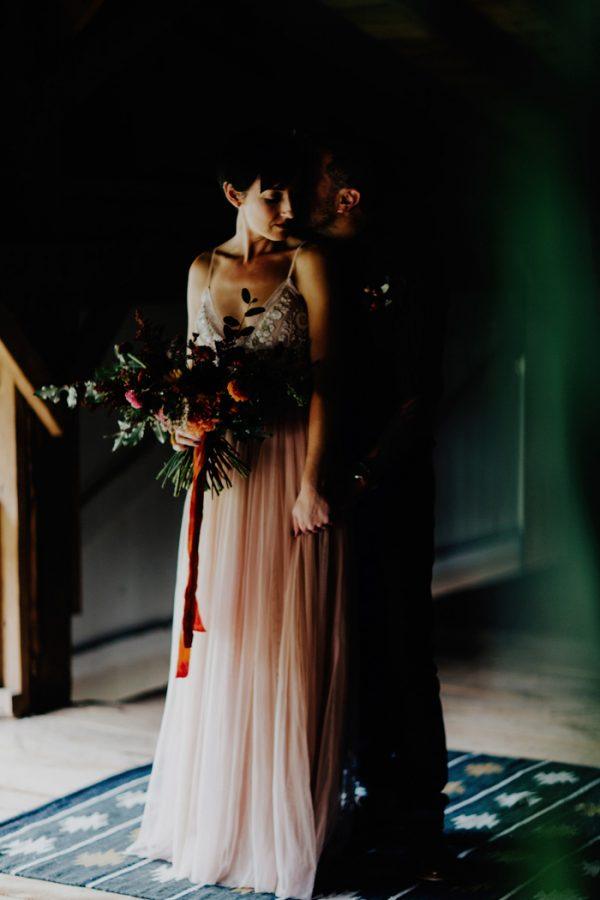 On the day of the wedding, I arrived at the location for the first time (a family farm with a huge field and finished barn), met the photographer (Addison Jones Photography), florist (Bear Roots Floral), and makeup artist (La Prima Beauty). Each person created what they thought would be best for the day, allowing for their creativity to come through. It turned out more beautiful than I could have ever designed.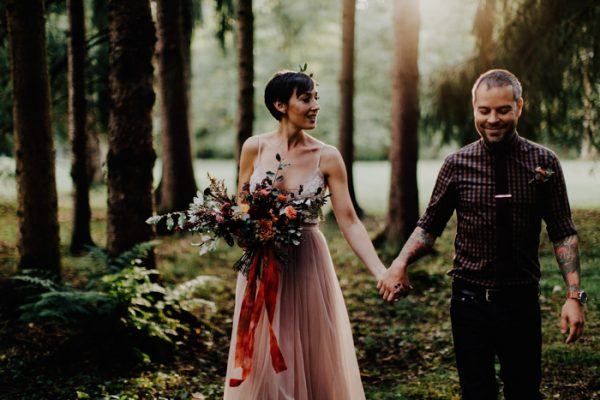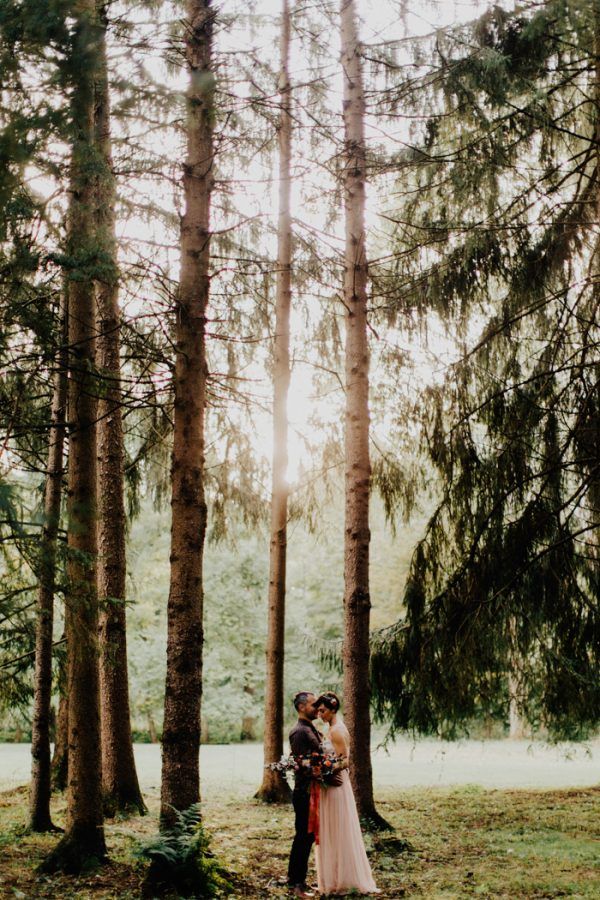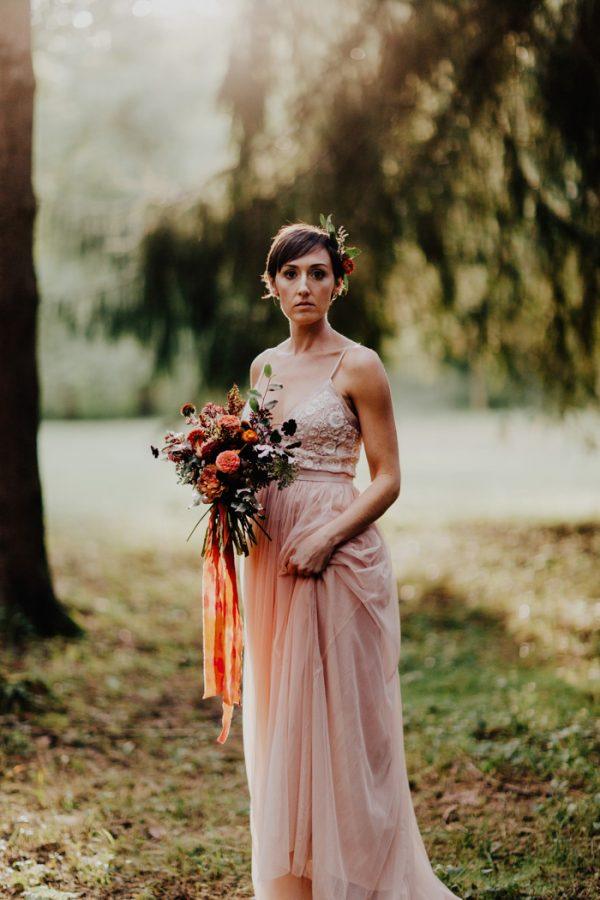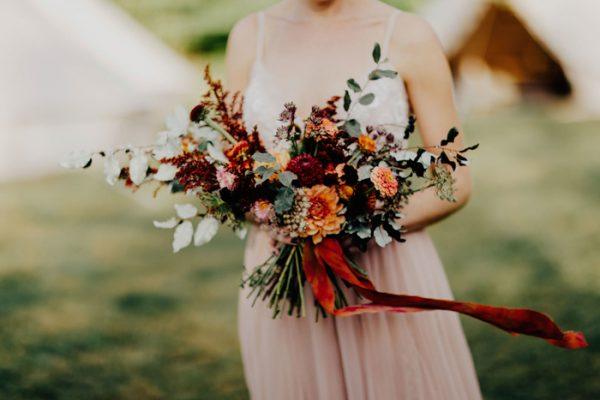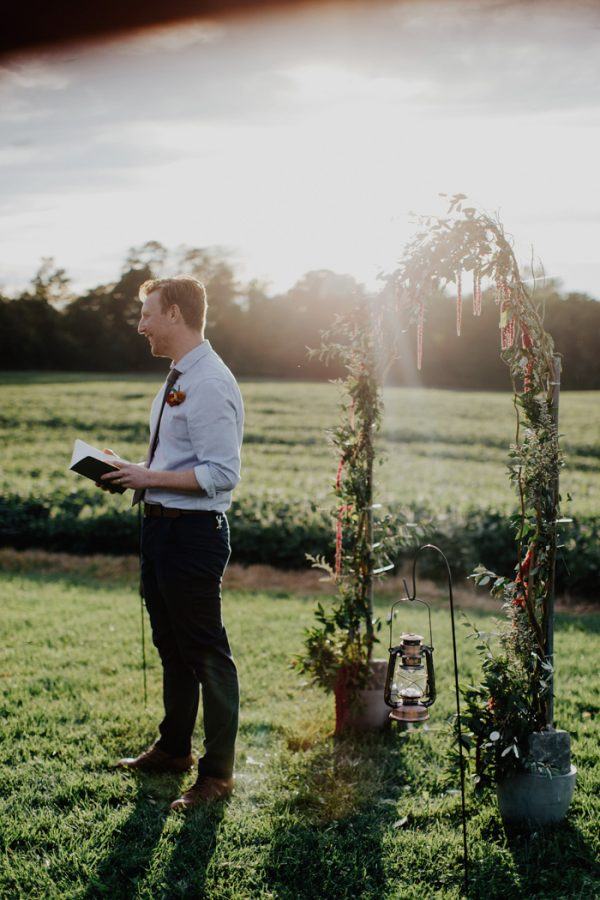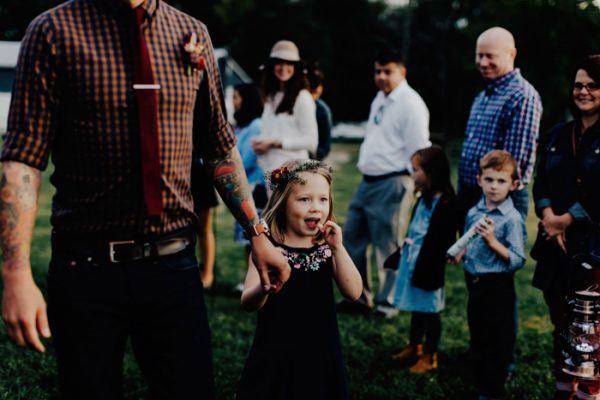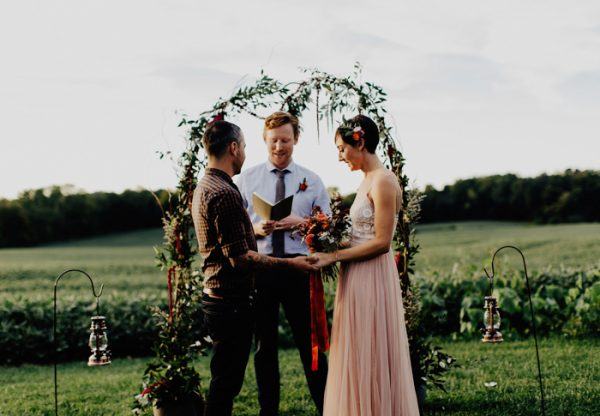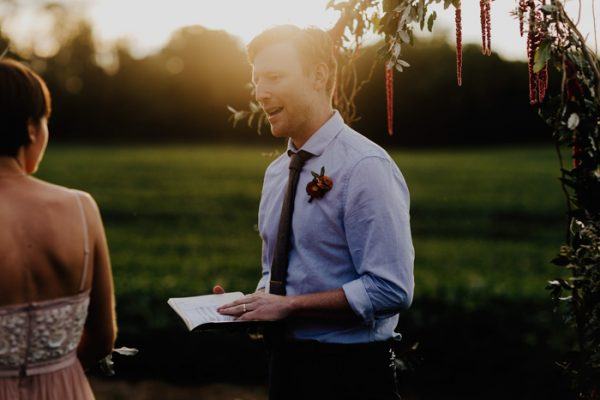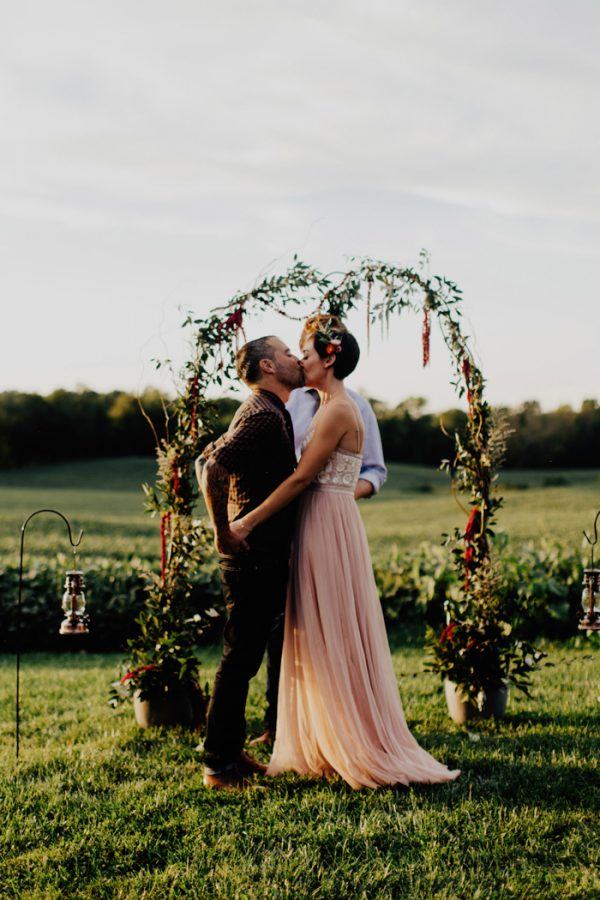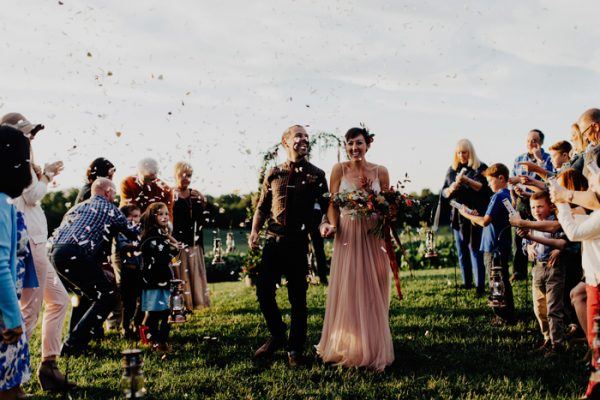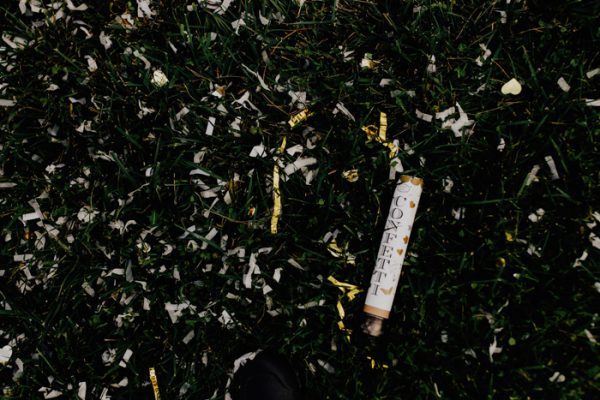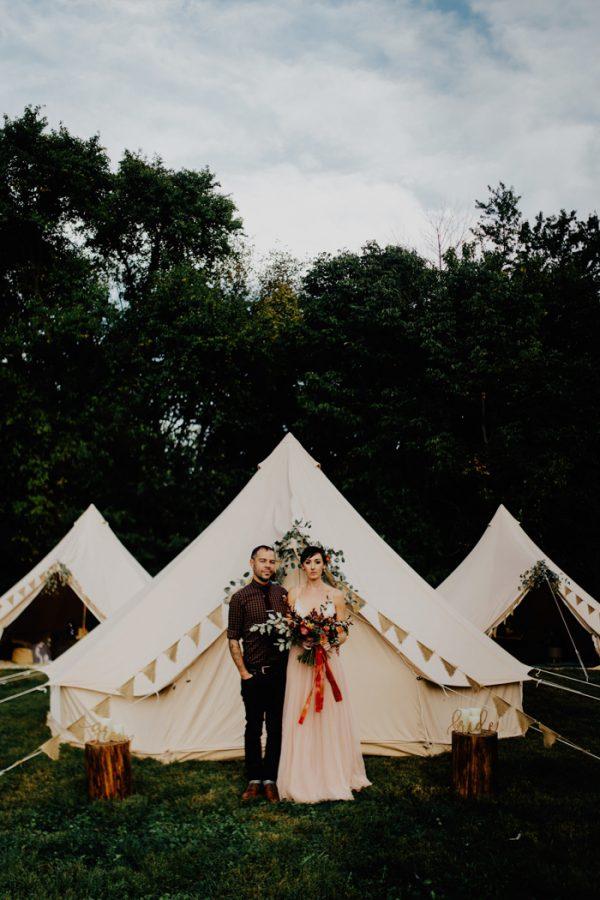 Our wedding vibe was all about not choosing and letting everyone else create their most beautiful product. From the boho vibe of the tents, to the flowers and gorgeous photographs, everyone designed what they wanted to bring to the table which created a casual unique wedding that felt so perfectly us.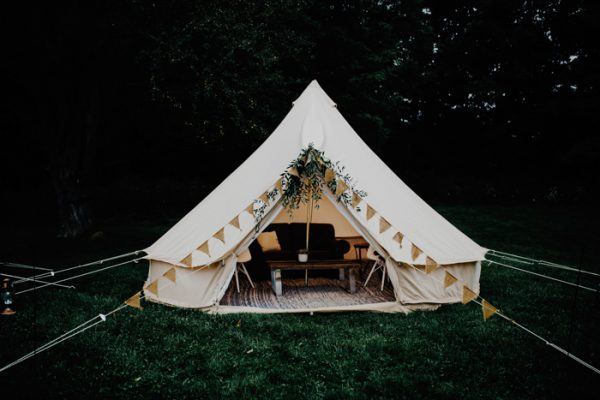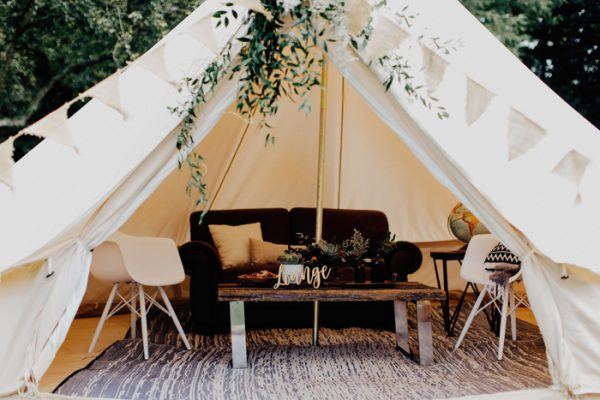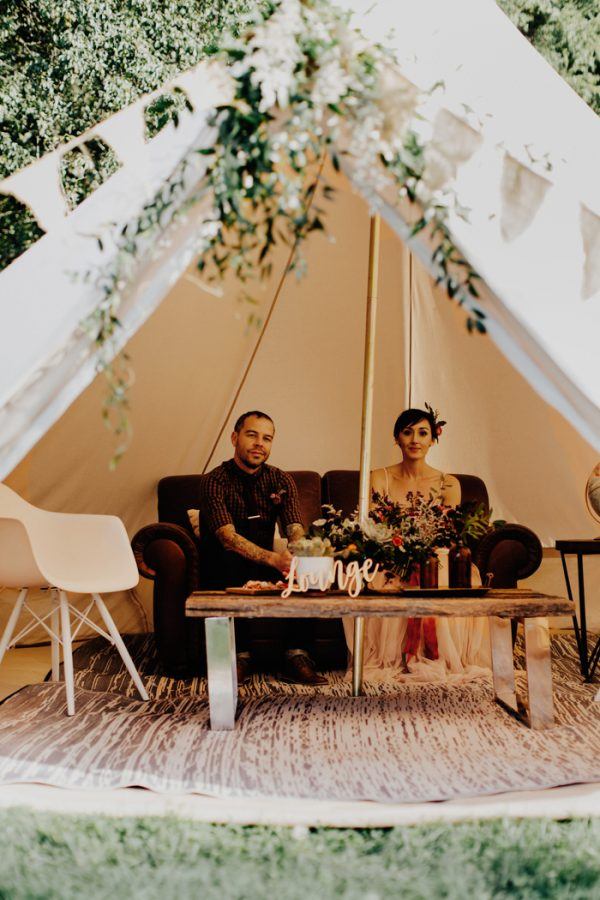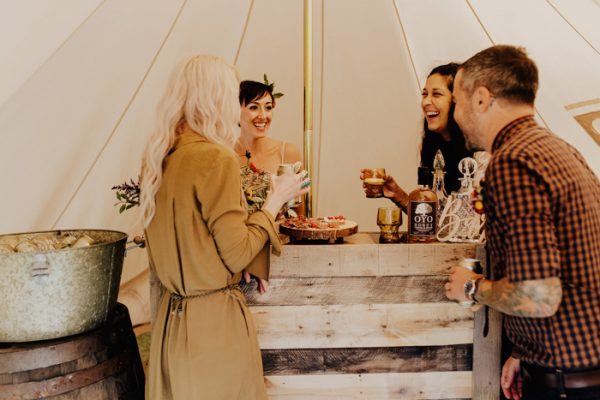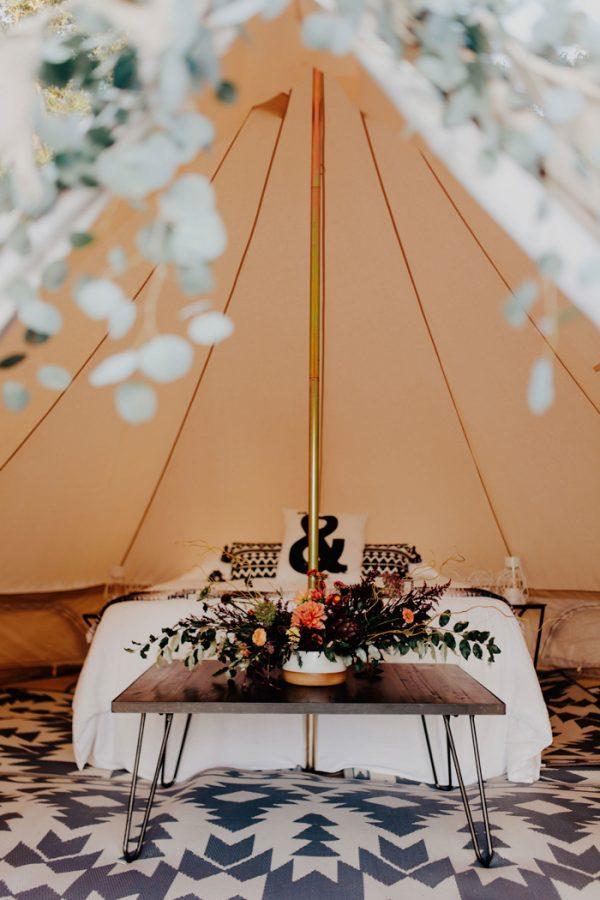 Our wedding planning advice: The small details don't matter. Allowing others to be creative and not boxing them into your vision can allow something more unique and beautiful to occur.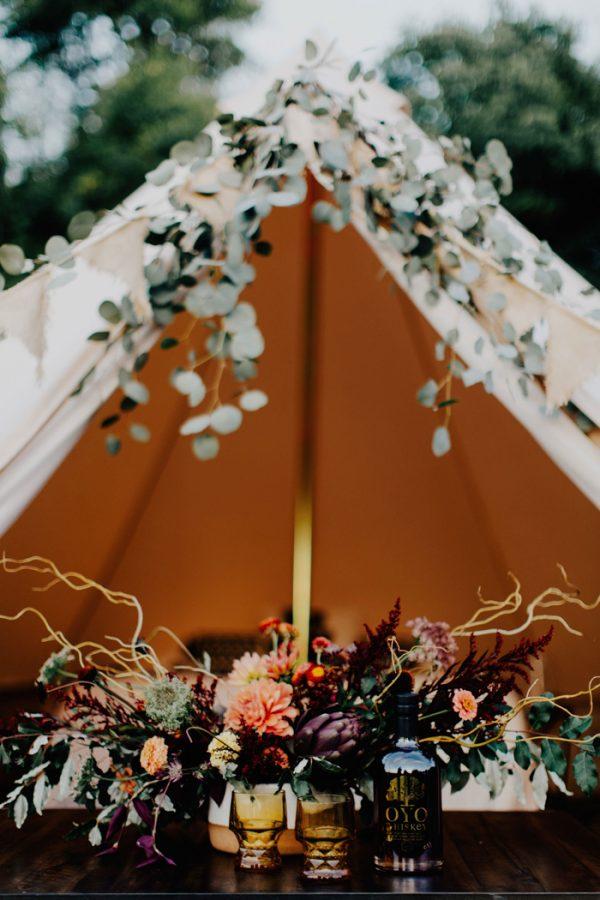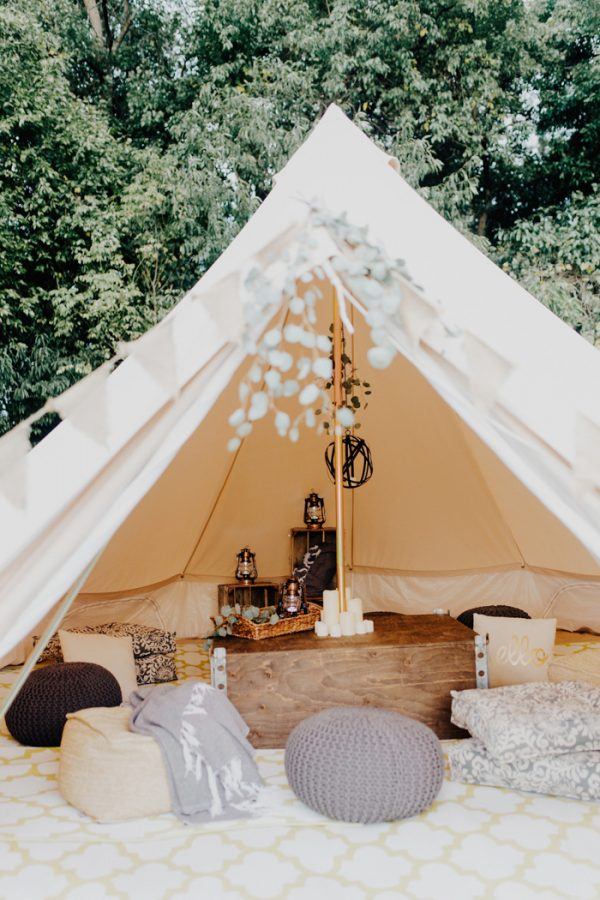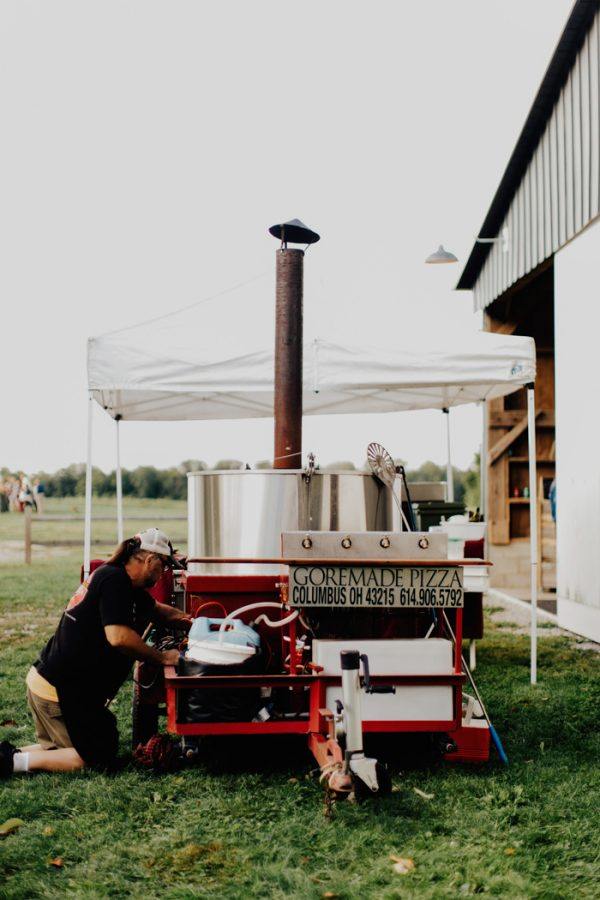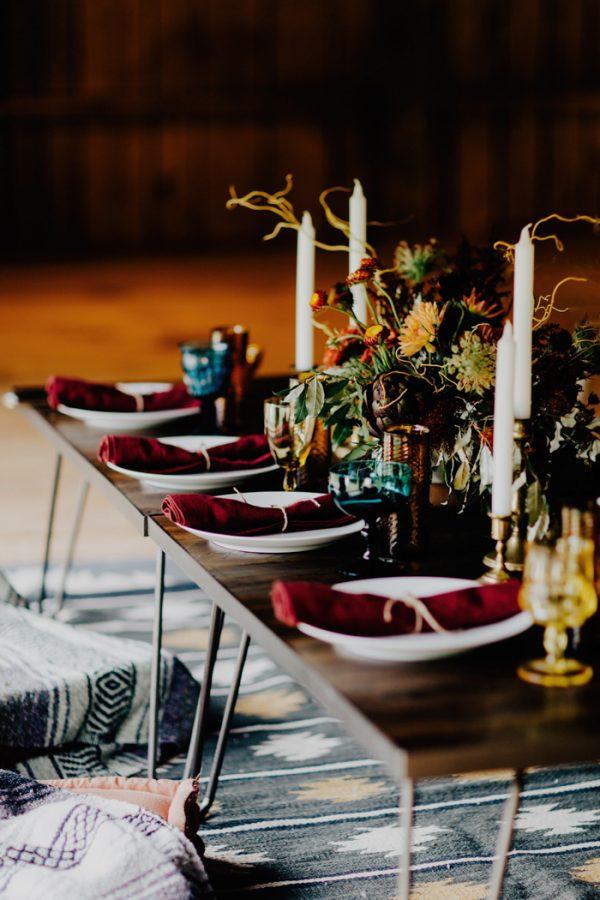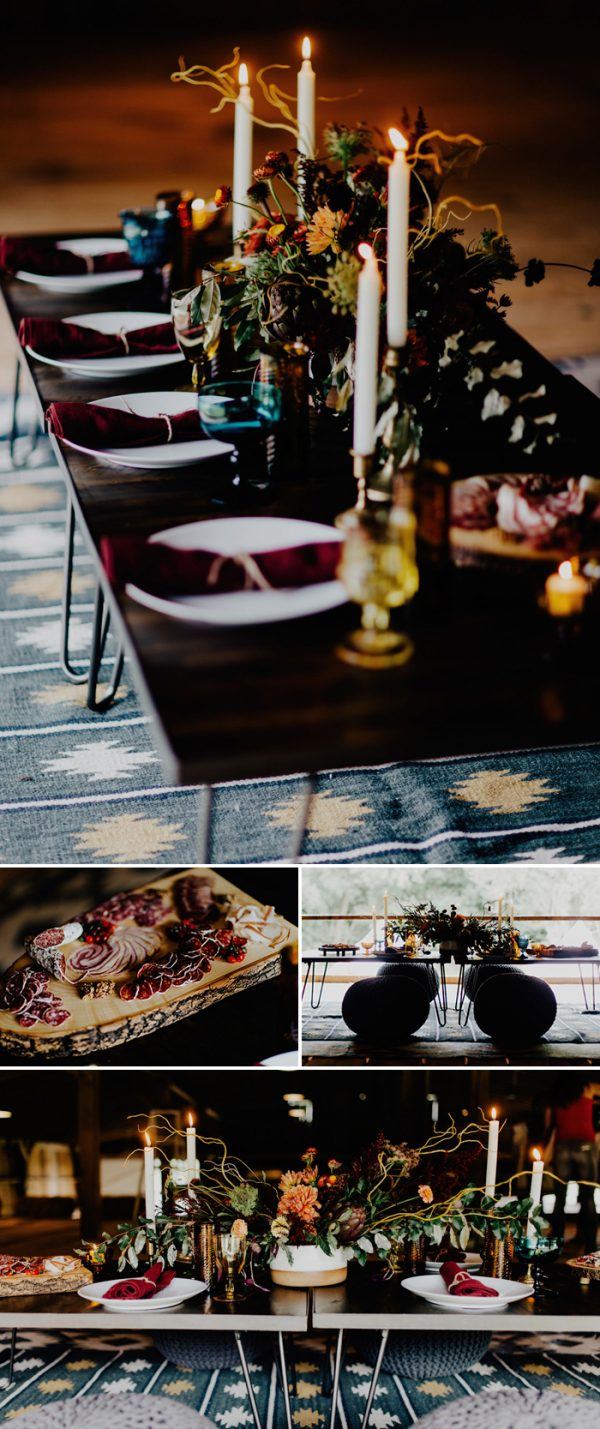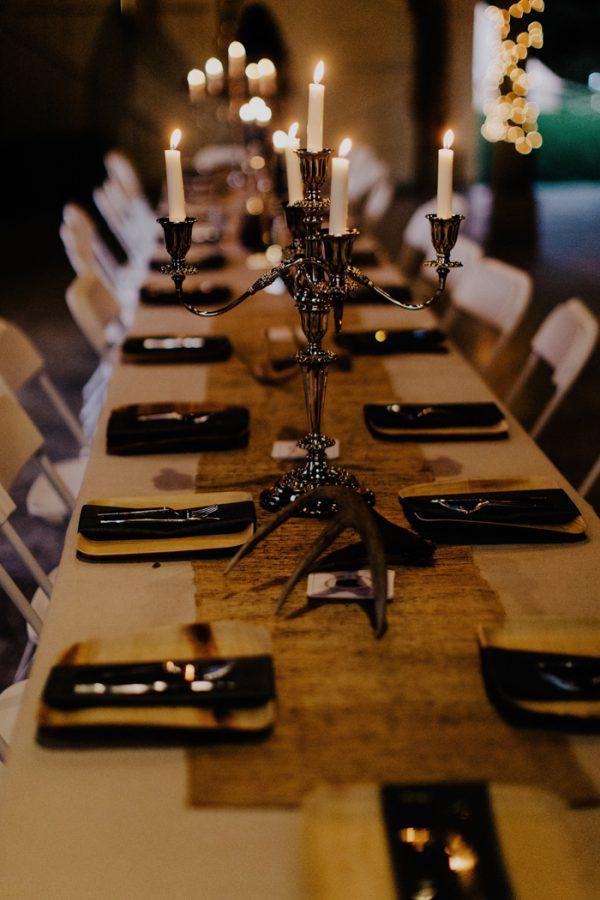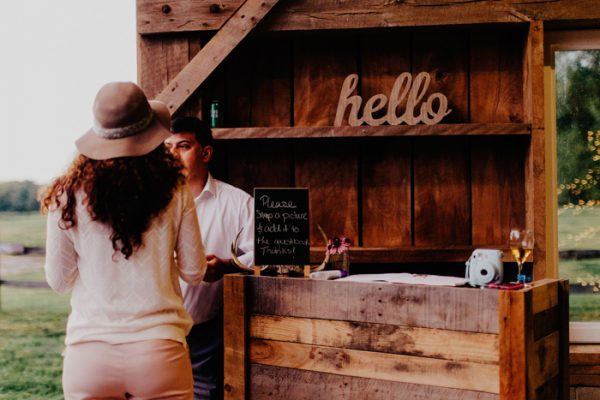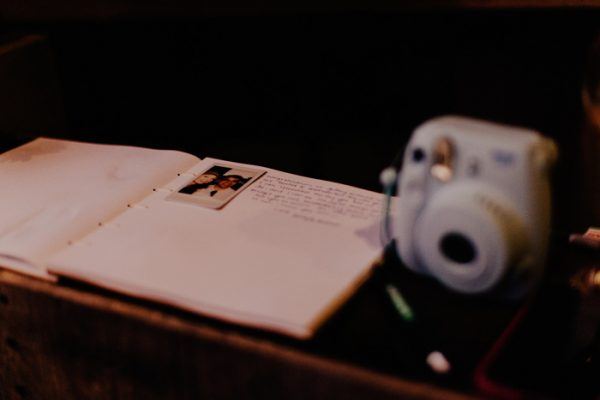 Our wedding day meal fit the wedding vibe perfectly: casual, local, unique, and delicious. A local pizza restaurant, GoreMade, catered the wedding with their traveling wood fire pizza oven. Each person could request what they wanted on their pizza then the pizza was layed out as it came out of the oven for everyone to enjoy. The GoreMade team was opening their first restaurant the next day and still stayed late just to make us the last pizza once everyone had left and brought me flowers hand picked from their garden. Their restaurant is located down the street from us and we still go there once every couple of weeks because it's just that good.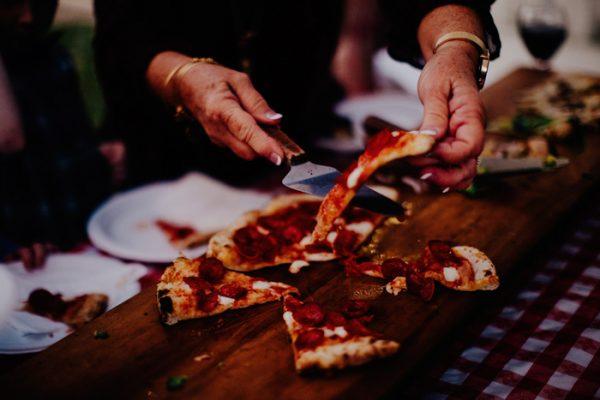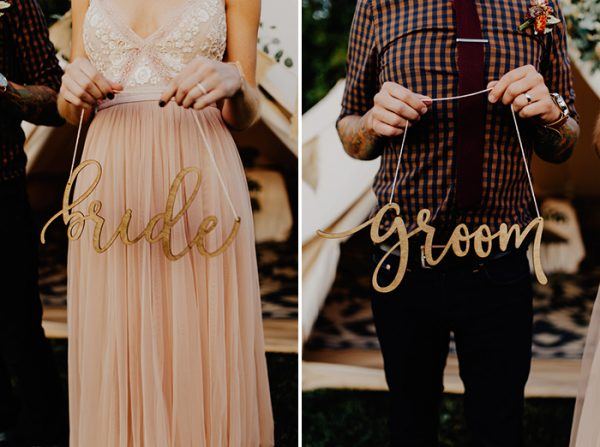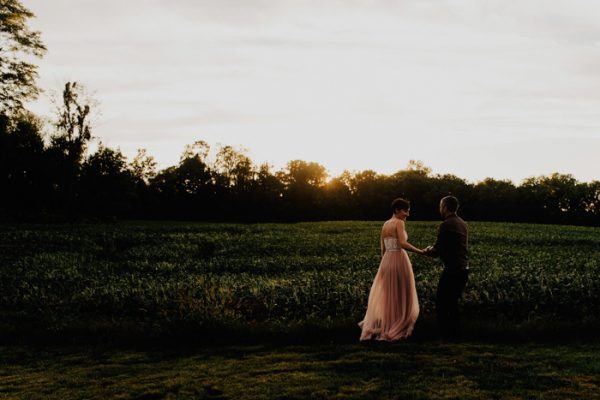 At the end of night my husband and best friend who planned the wedding sat around the bonfire drinking hot whiskey and bourbon and staring at the stars. No one makes me laugh harder and it was such a relaxing and beautiful way to end the night. My new husband and I camped that night in one of the furnished tents surrounded by outdoor candles.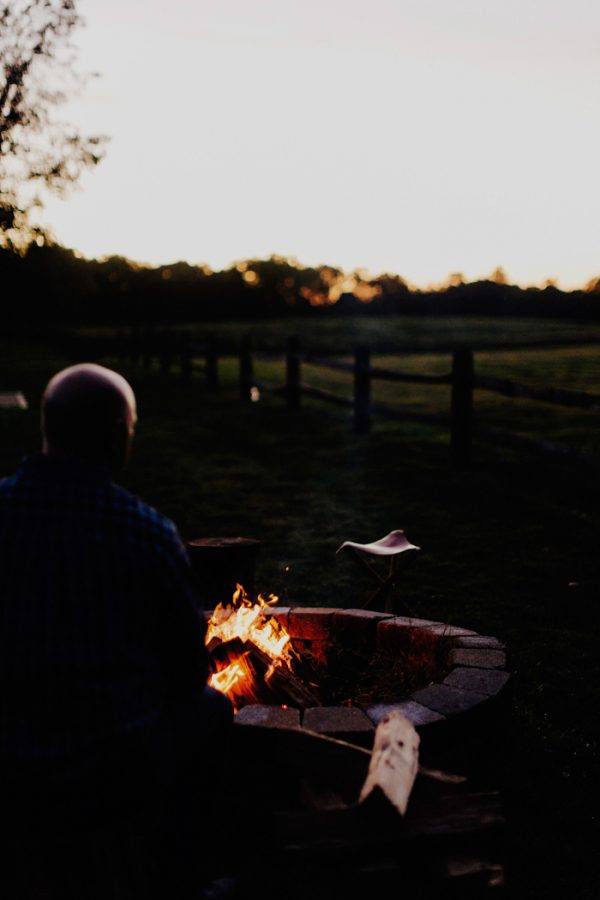 A heartfelt congratulations to Bridget and Joseph, and a special thanks to Junebug member Addison Jones for sharing their day with us. Feeling inspired by this wedding's campground vibes? Take a peek at these 6 ways to style your campground wedding venue!