The minute Priscilla and Kingto got engaged, they knew they wanted to elope. The couple wanted to be surrounded by nature and greenery but had no idea how to pull it off. That's when planner and photographer Conie Suarez Bravo stepped in to execute their vision and planned the entire traditional Mayan ceremony at Cenote El Buho in Tulum. Did it work out better than anyone could have imagined? Yes!
We're obsessed with the intimate picnic their planner's local friend set up that included a beautiful cake by Lali Pasteles. It's clear from the photos that they enjoyed that local touch after they tied the knot. And although they were run off by ants, they headed out for celebratory tacos after. Nothing says happily ever after like tacos! This is definitely a unique elopement that will have everyone involved talking about it forever—we can't get enough either.
The Couple:
Priscilla and Kingto
The Wedding:
Cenote El Buho, Tulum, Riviera Maya. Mexico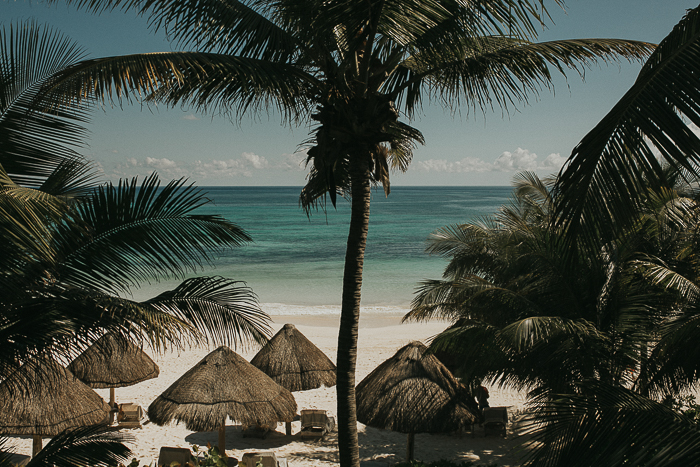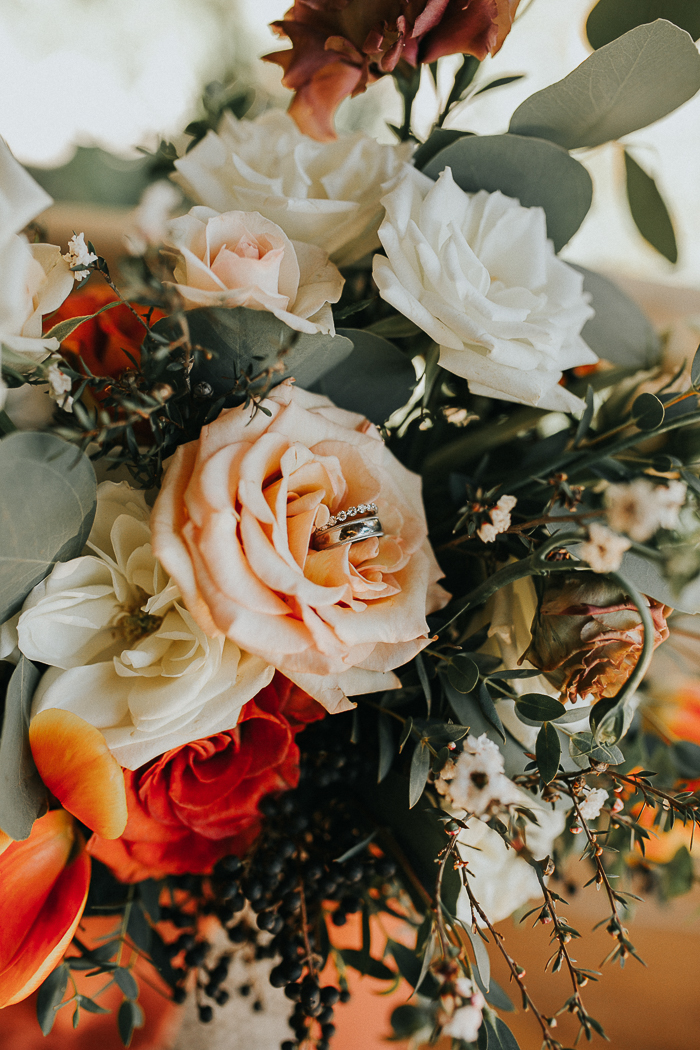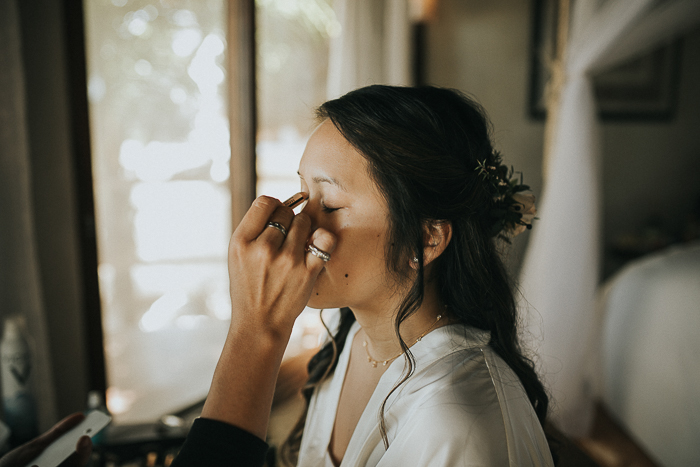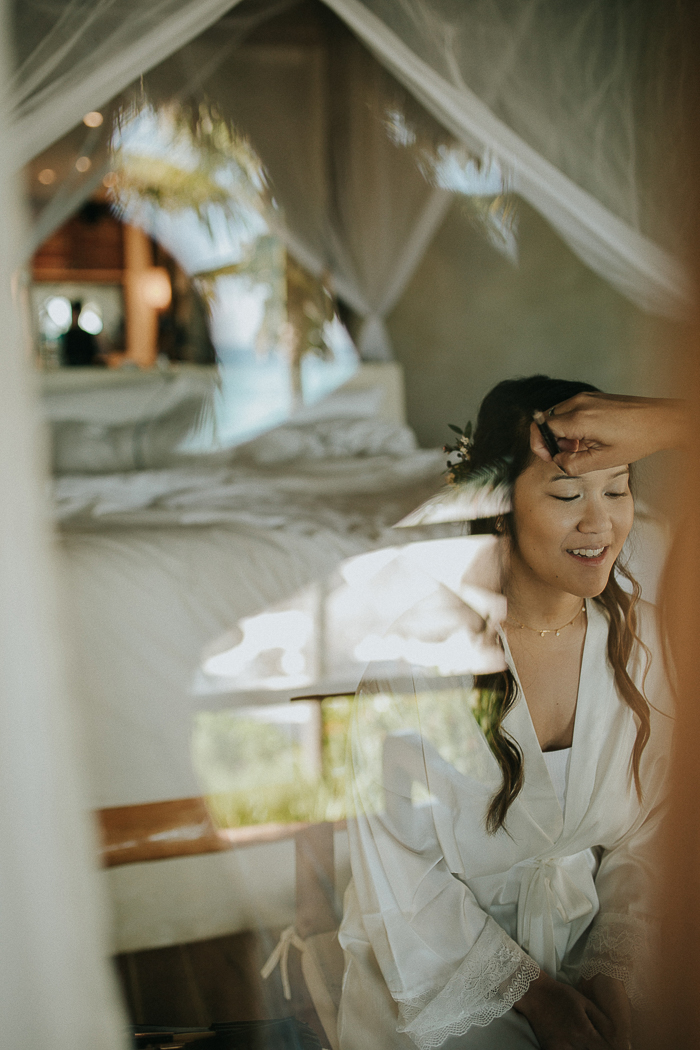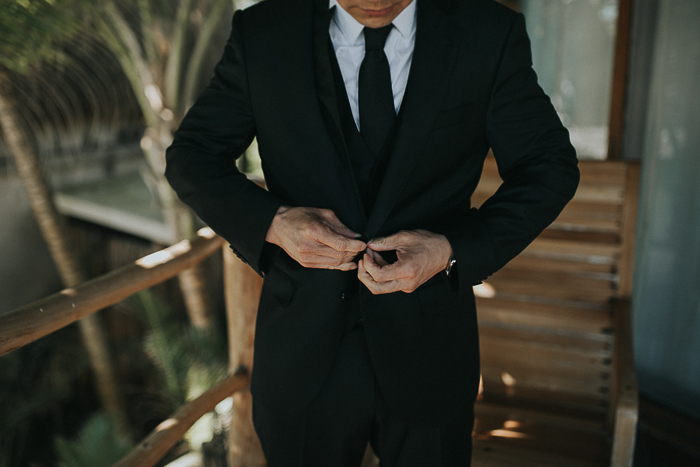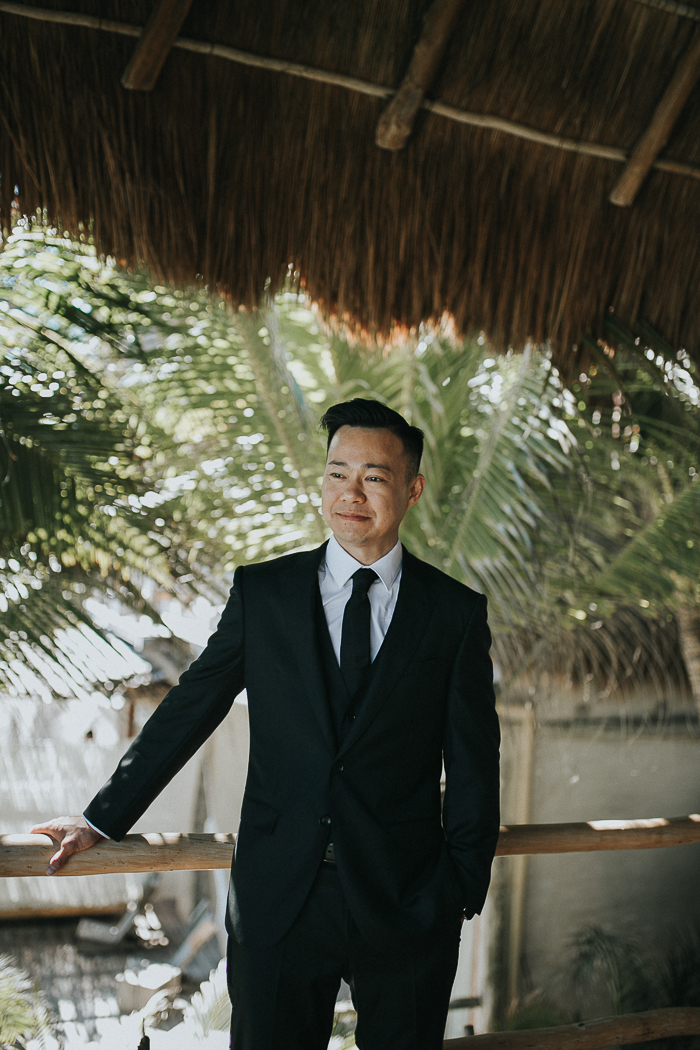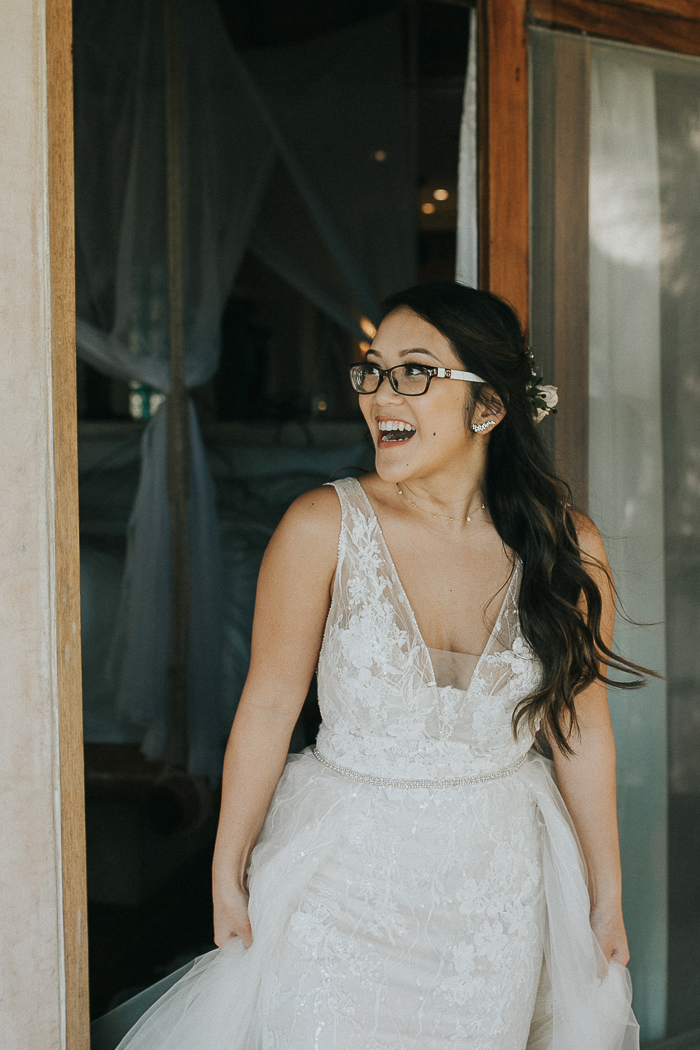 Finding the Dress
My wedding dress took me months to find. I had no idea what I wanted and also felt like I wanted to please my mom. So I found out about a dress that has a detachable skirt and I knew that was what I wanted. Little pieces of my dress had parts of someone I love in it. The skirt and sparkle are for my mom because she always wanted me to be in a ballgown and see her little girl like a princess. The designer I went with is my close cousin's favorite designer. And the little detail of the lines in my dress is for my late cousin because he worked with marble and that reminded me of him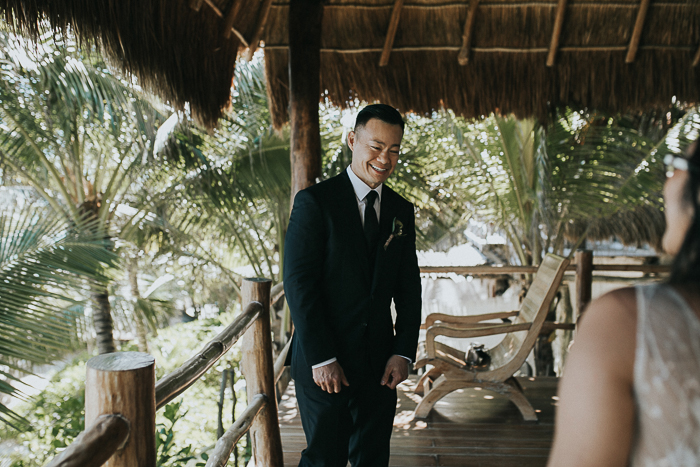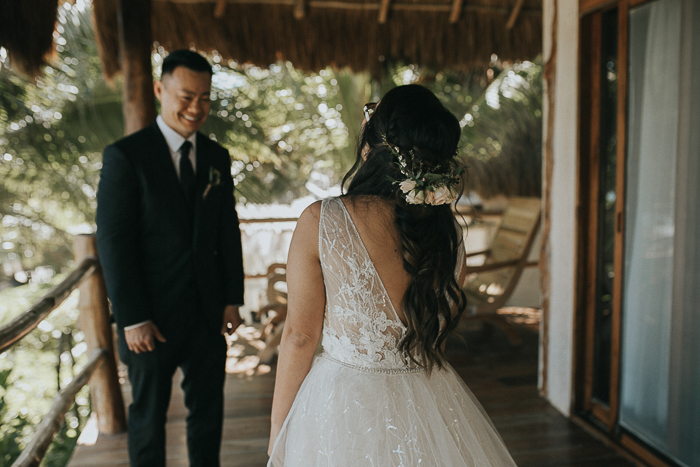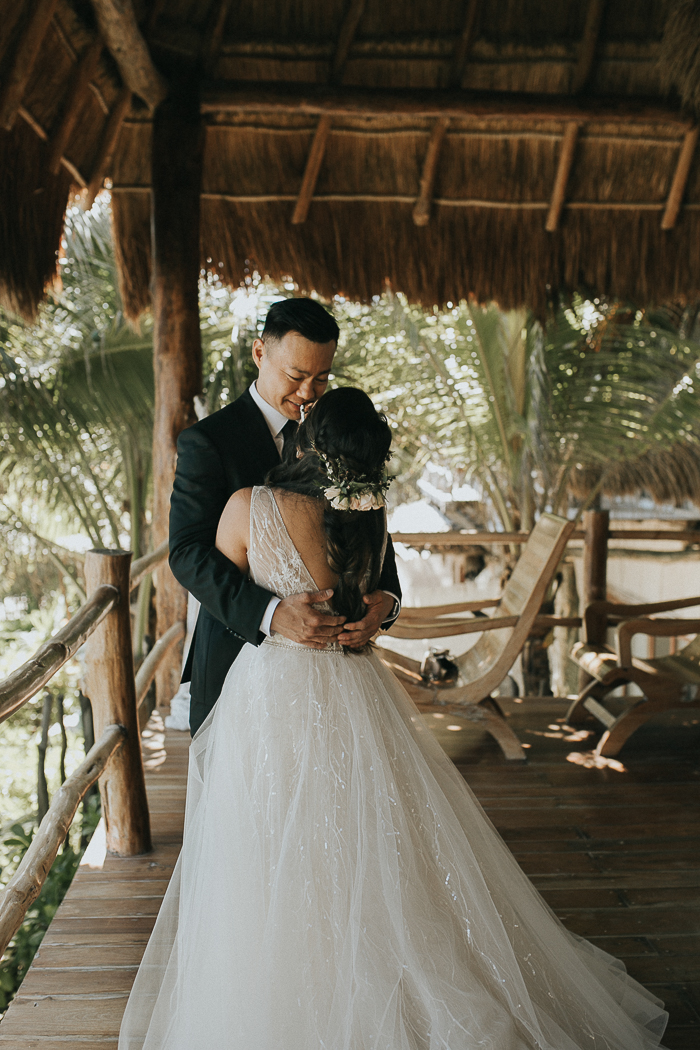 Why the Cenote El Buho
We like the look of nature and like to be around greenery. So originally I wanted to get married in a forest next to a waterfall but sadly they didn't have anything like that where we were staying. Then Conie suggested we do it in a Cenote and she found one that had a lot of nature and water. We looked it up and thought it was perfect! And it was!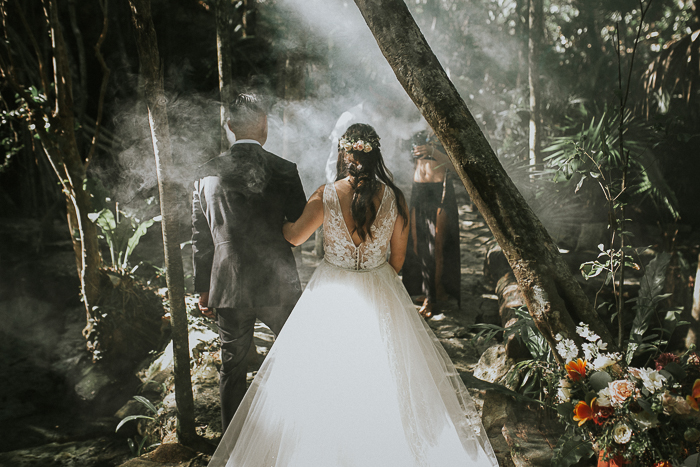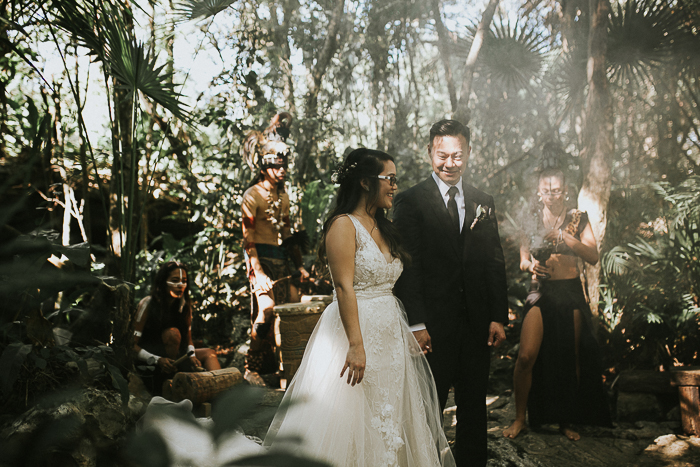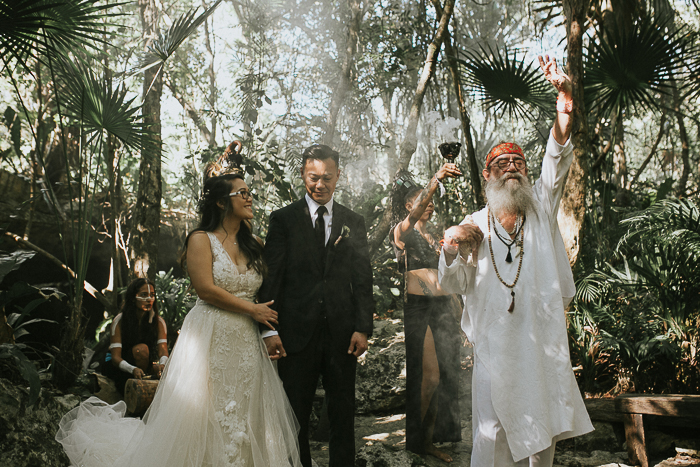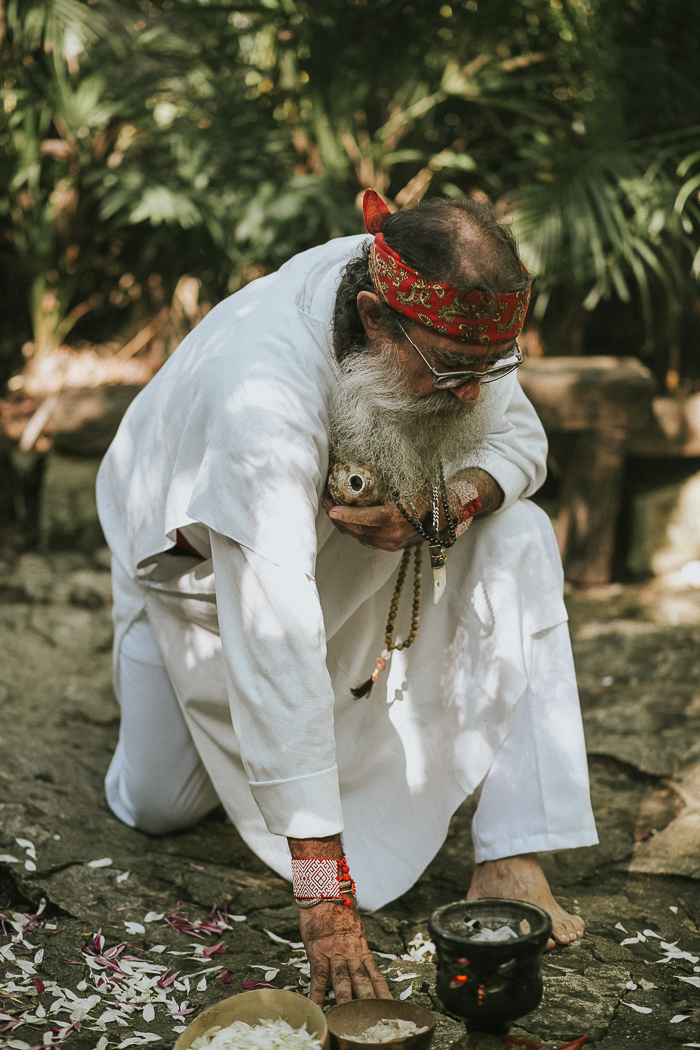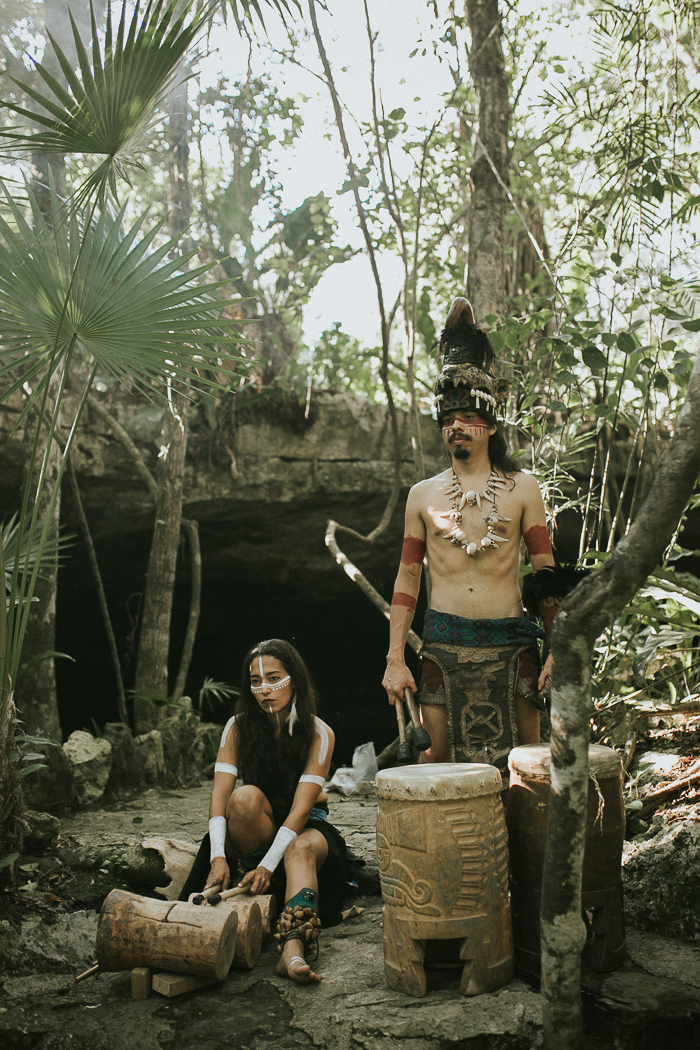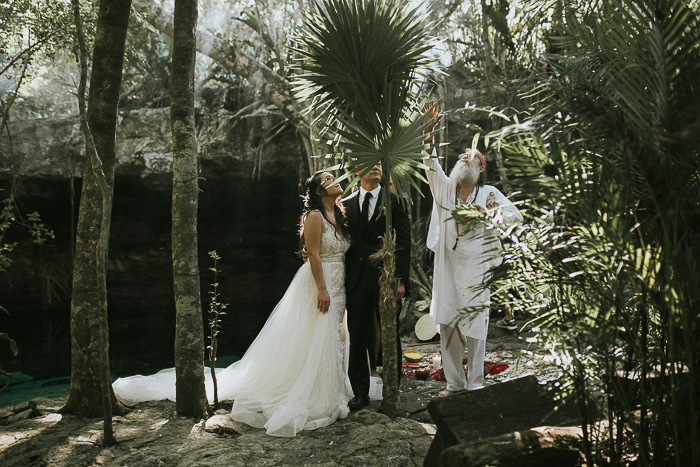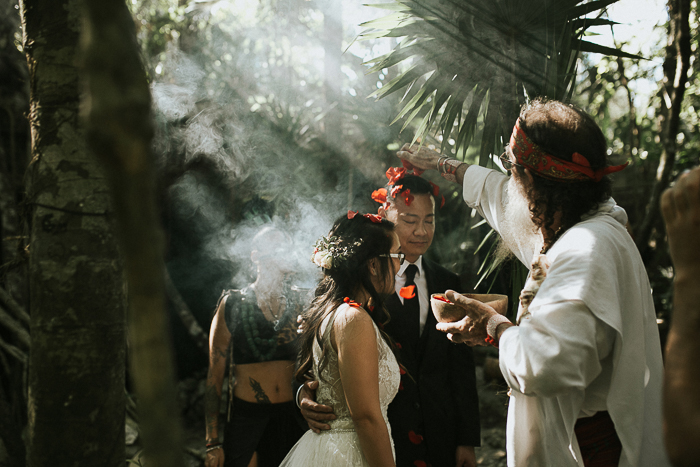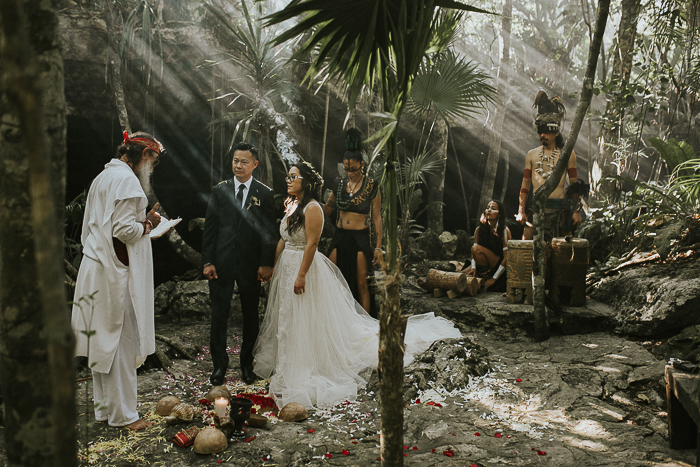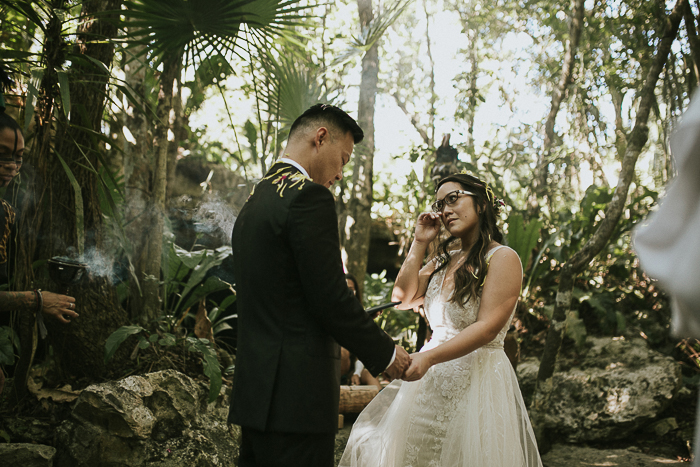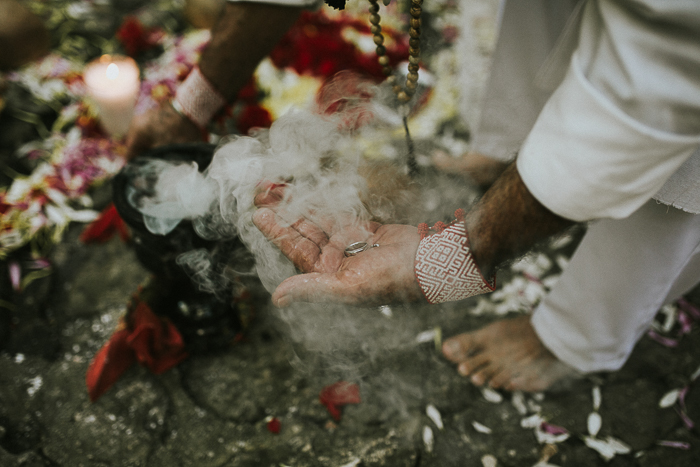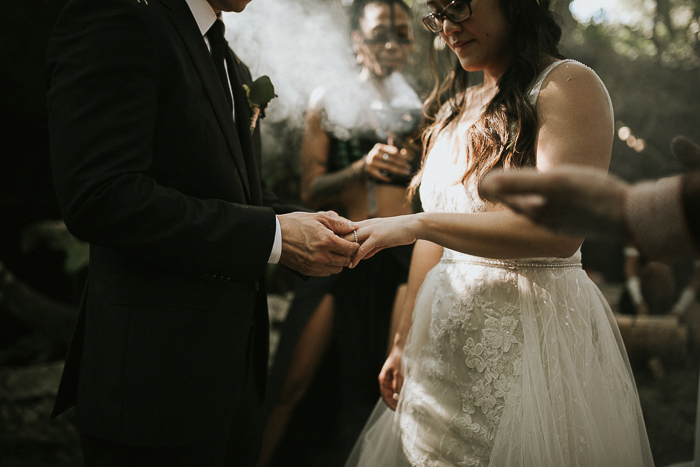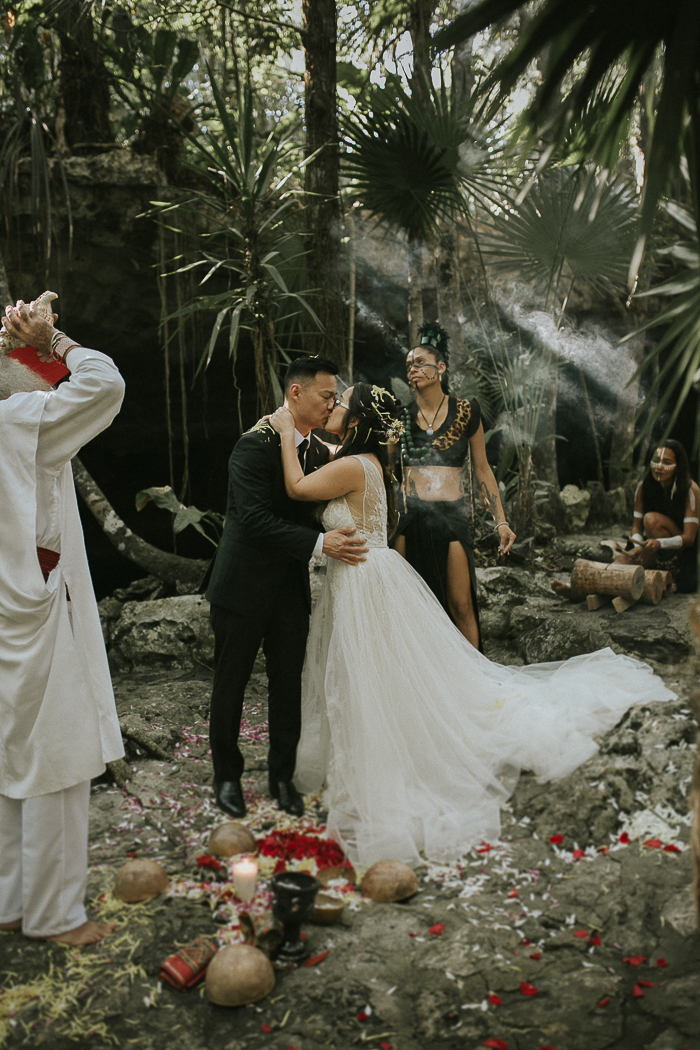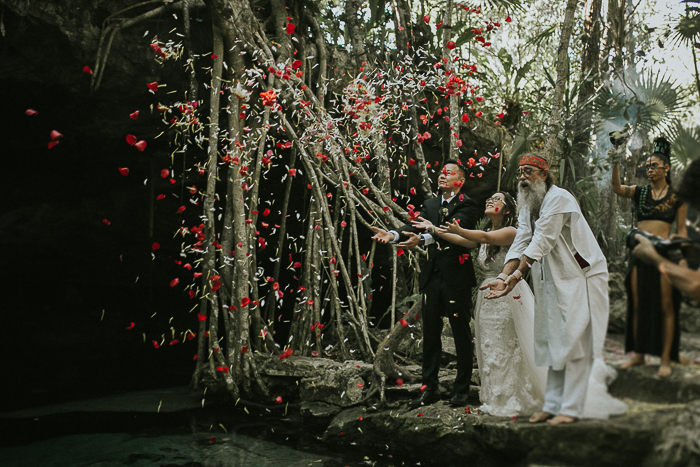 Planning a Destination Wedding
After we got engaged we knew we wanted to elope somewhere with just the two of us. At first, we were going through a lot of different locations but settled with Mexico. After we knew where we wanted to get married, we needed to find a photographer. I knew what kind of style I liked in photos so I made sure when I went through all the photographers that they had what I was looking for. That's when I came across Conie Bravo. I contacted her and we discussed what we wanted.
After many exchanges of emails, she told us she could plan the whole elopement. From flowers, videographer, makeup and hair, to the ceremony. She knew we both didn't really care about the color scheme or how certain things looked. The only thing we wanted was to get married in a Cenote. And we didn't want a traditional ceremony either. So she suggested going with a traditional Mayan ceremony. And we trusted her so that's what we did. And oh boy! She didn't disappoint us!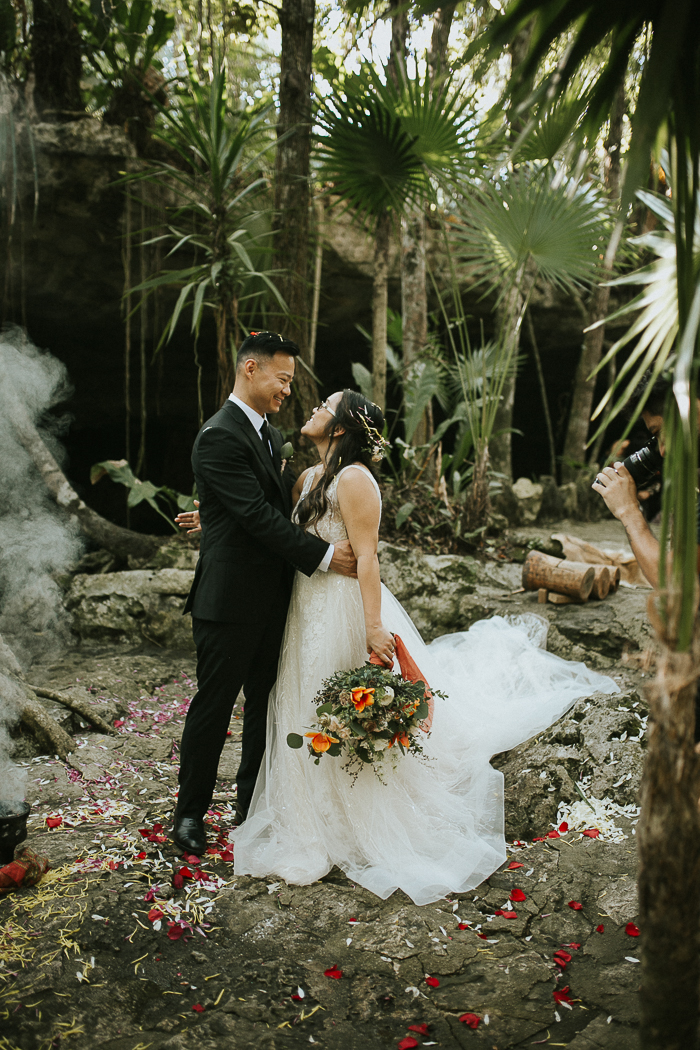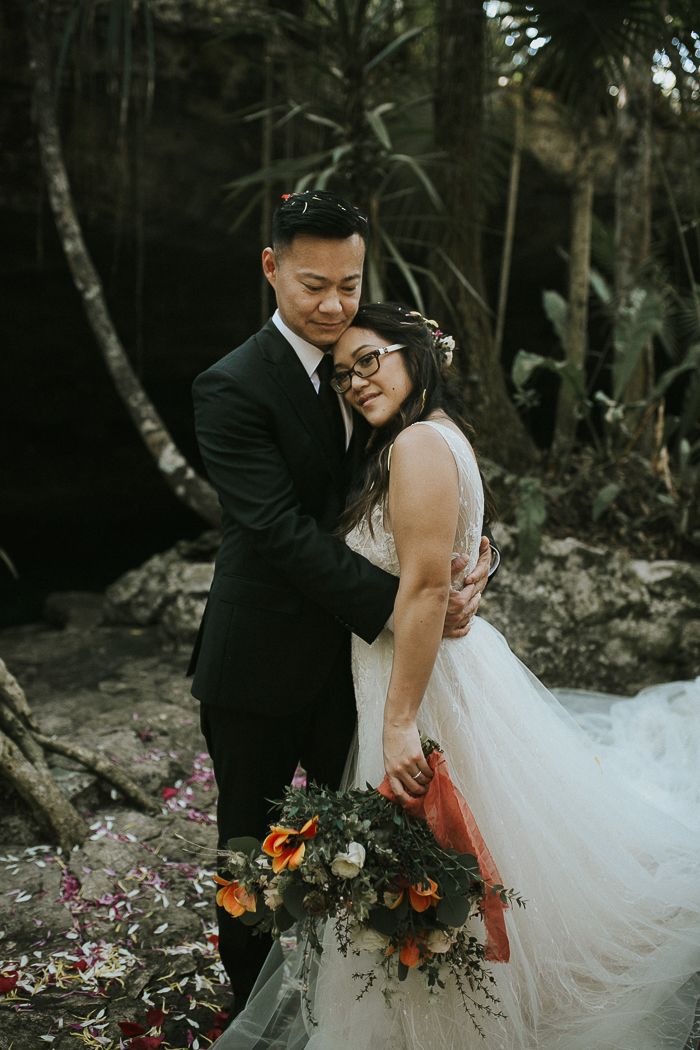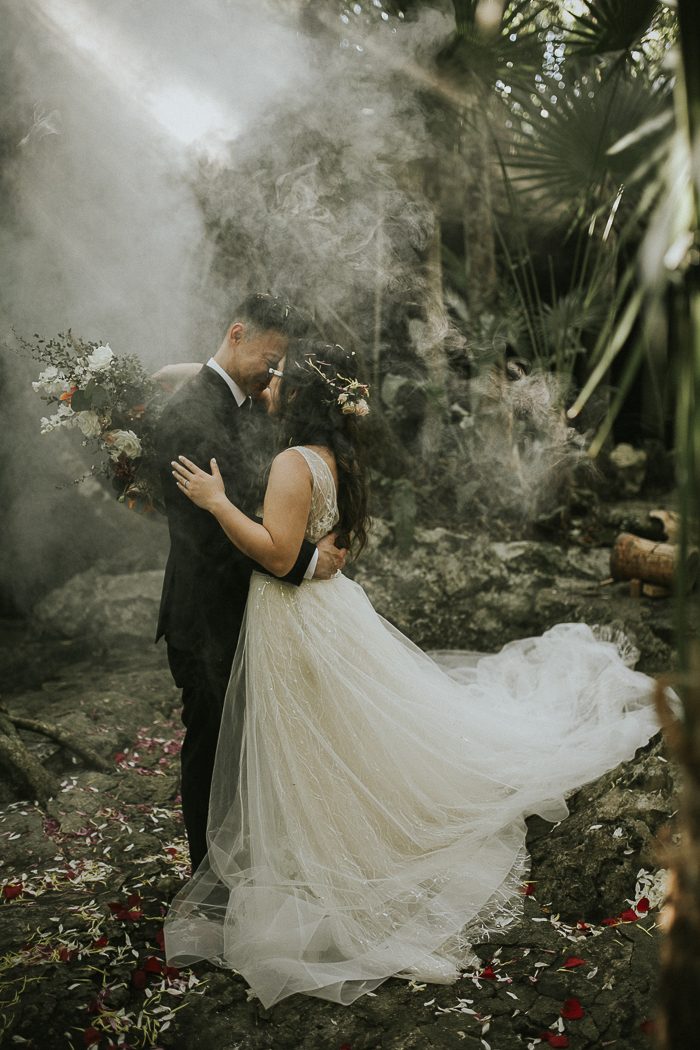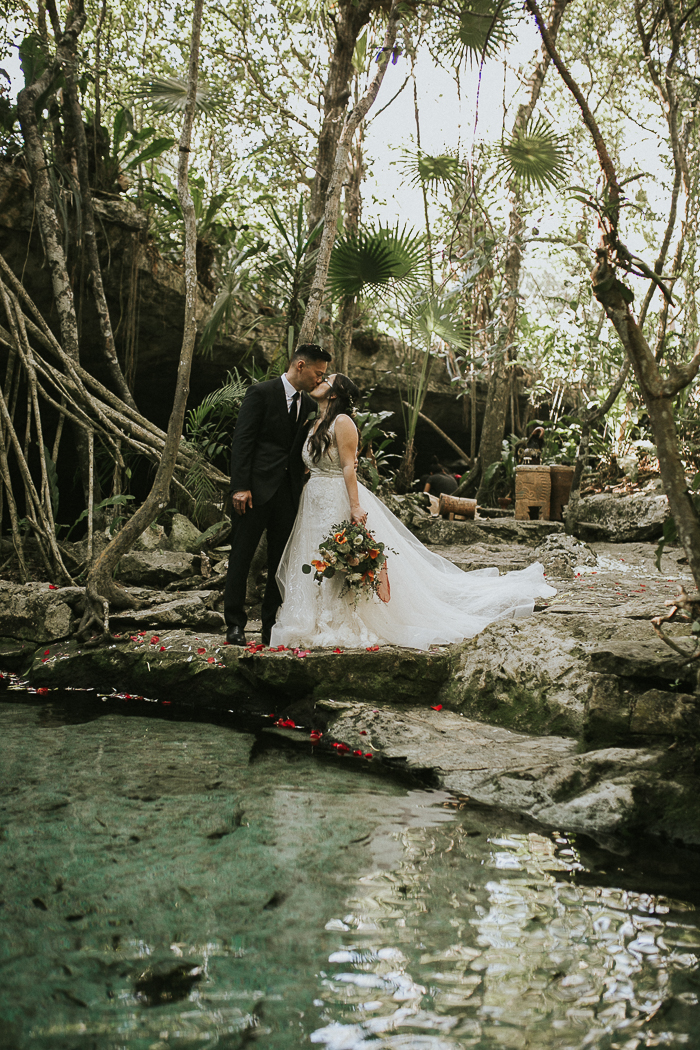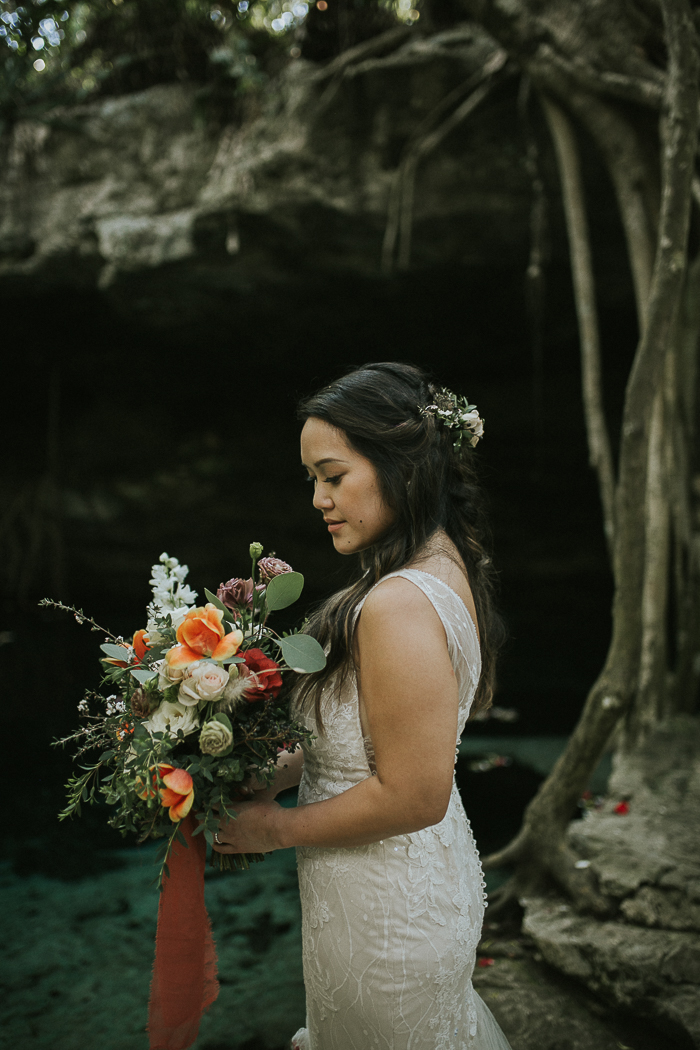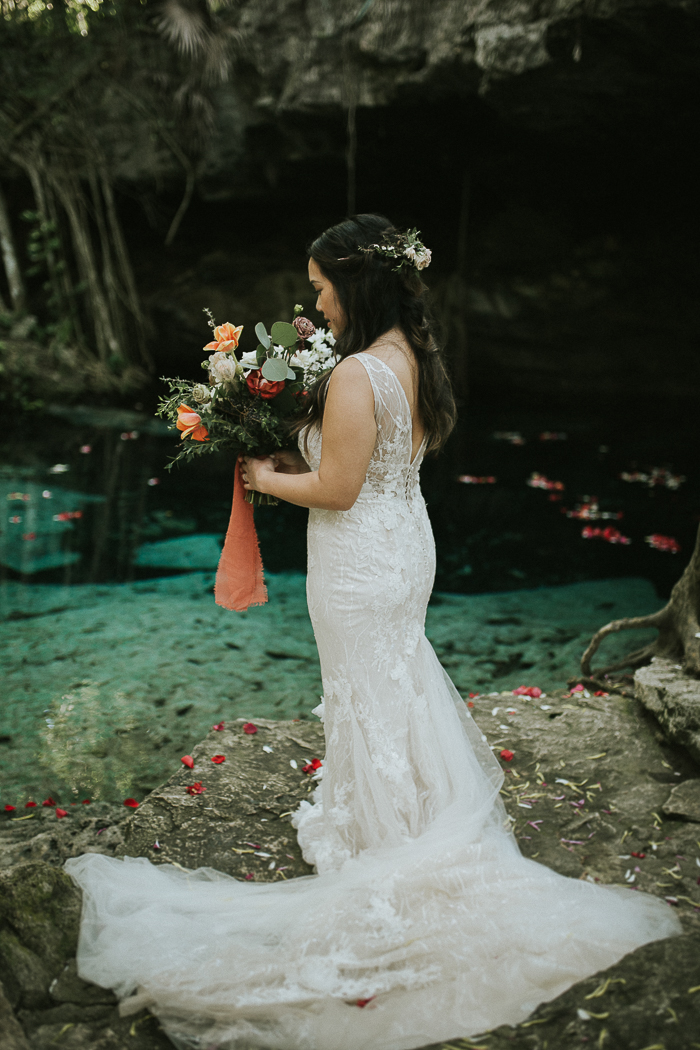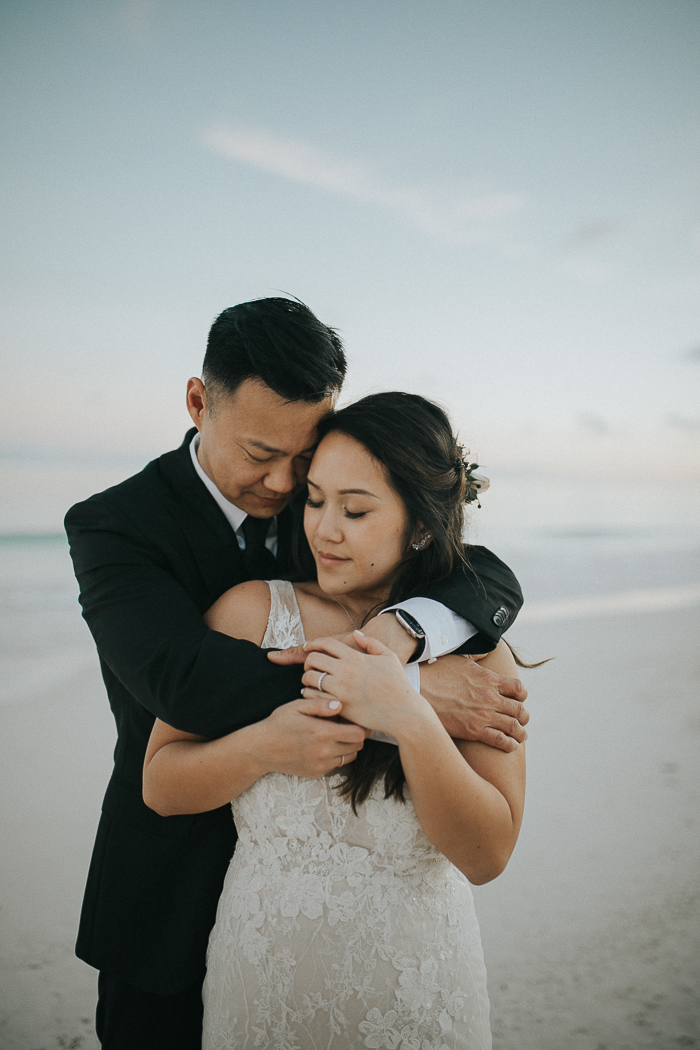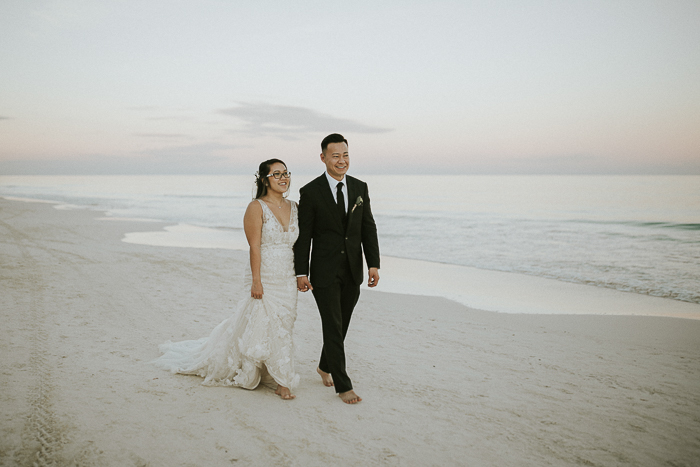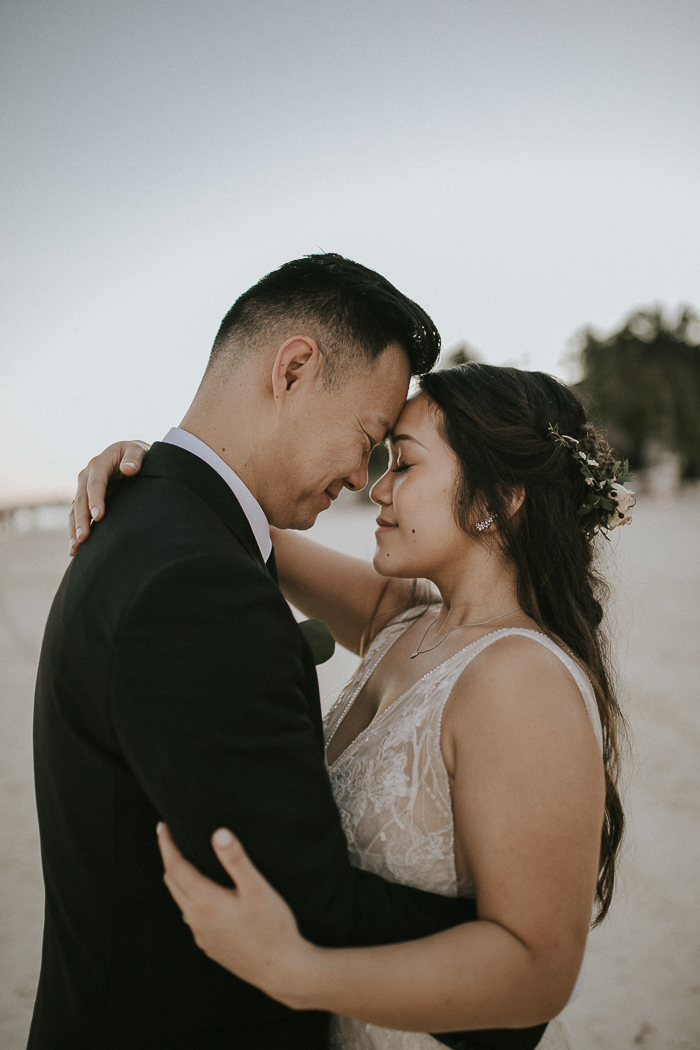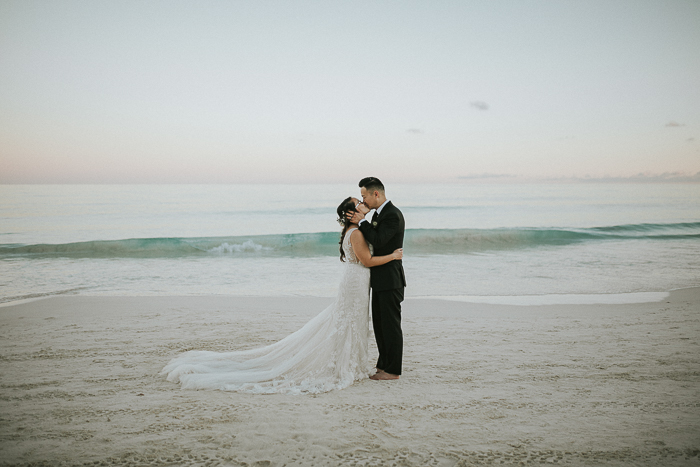 The After Party
After that, we had a little picnic to enjoy in the beautiful Cenote. Sadly we didn't get to enjoy all of it cause we were run down by little ants. But we made up for it after and went to go to a local taco restaurant. It was so perfect. It was so us. The perfect way to start our lives together!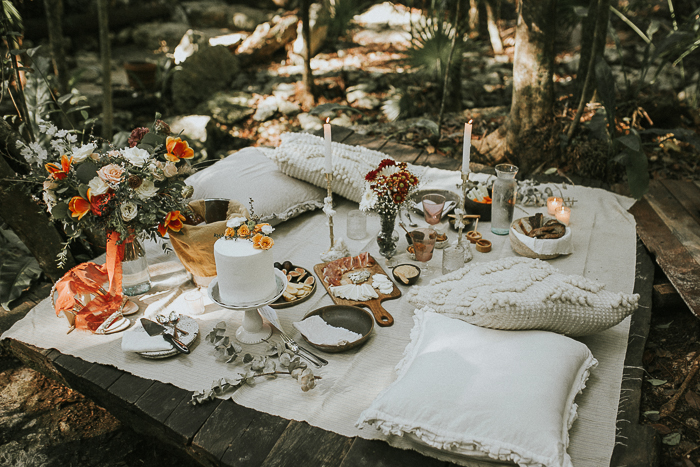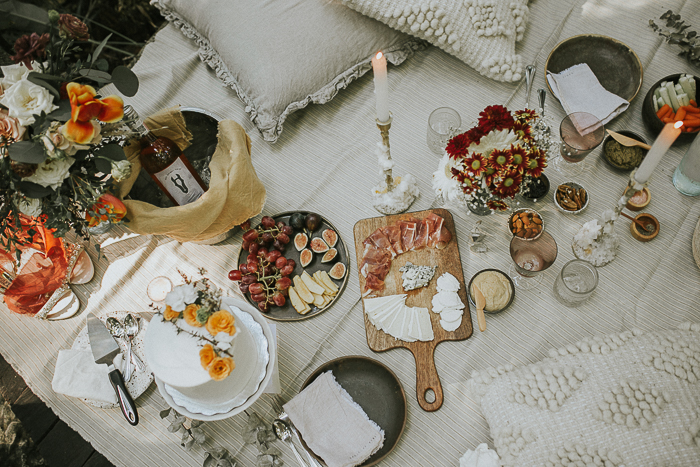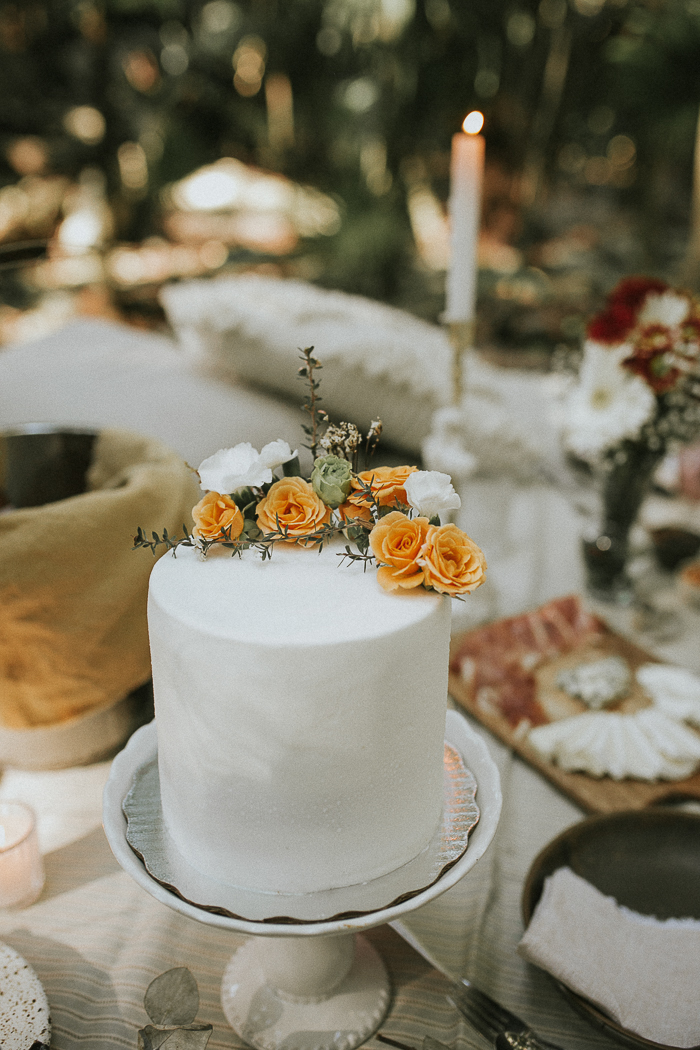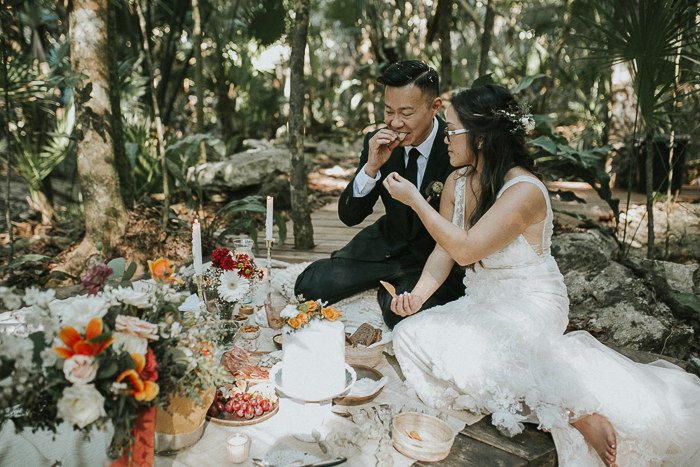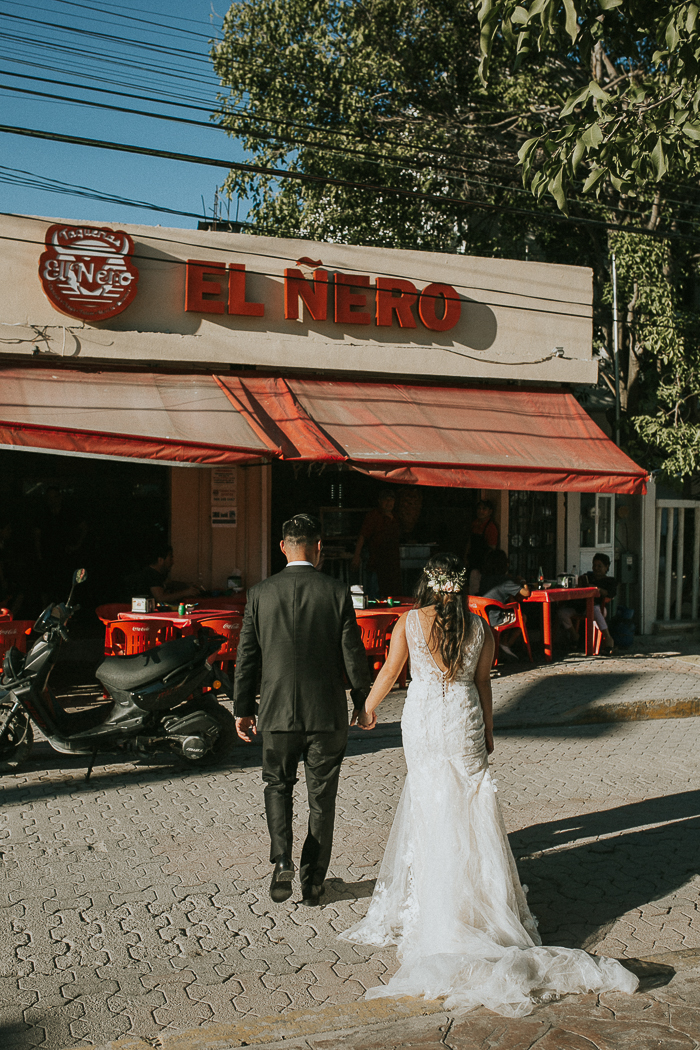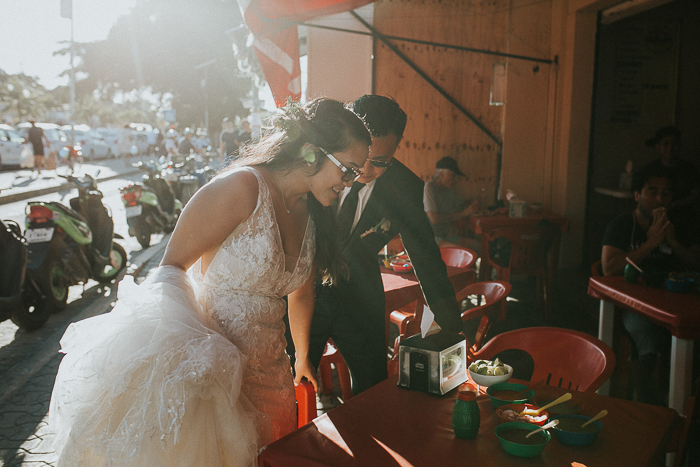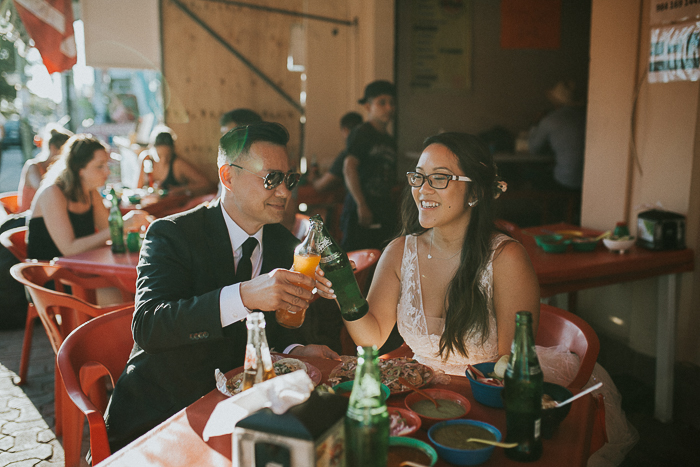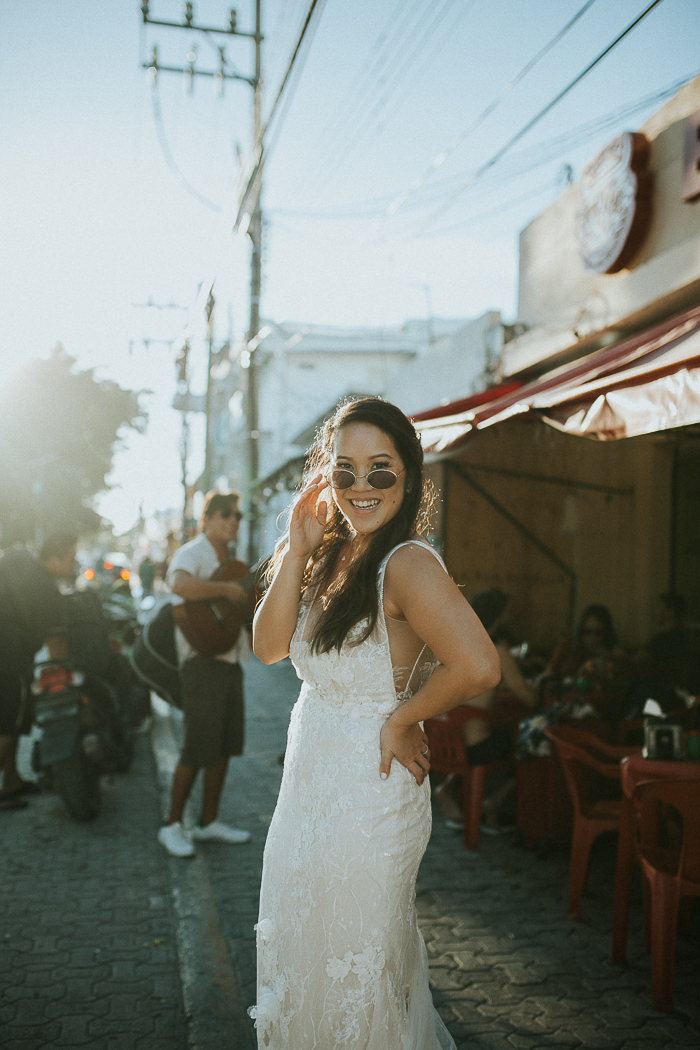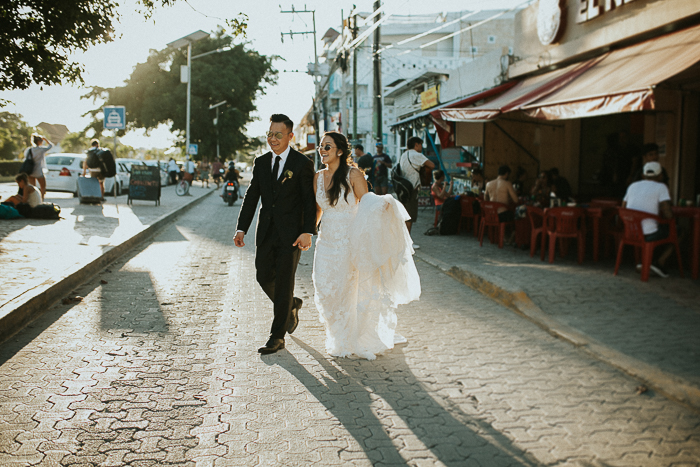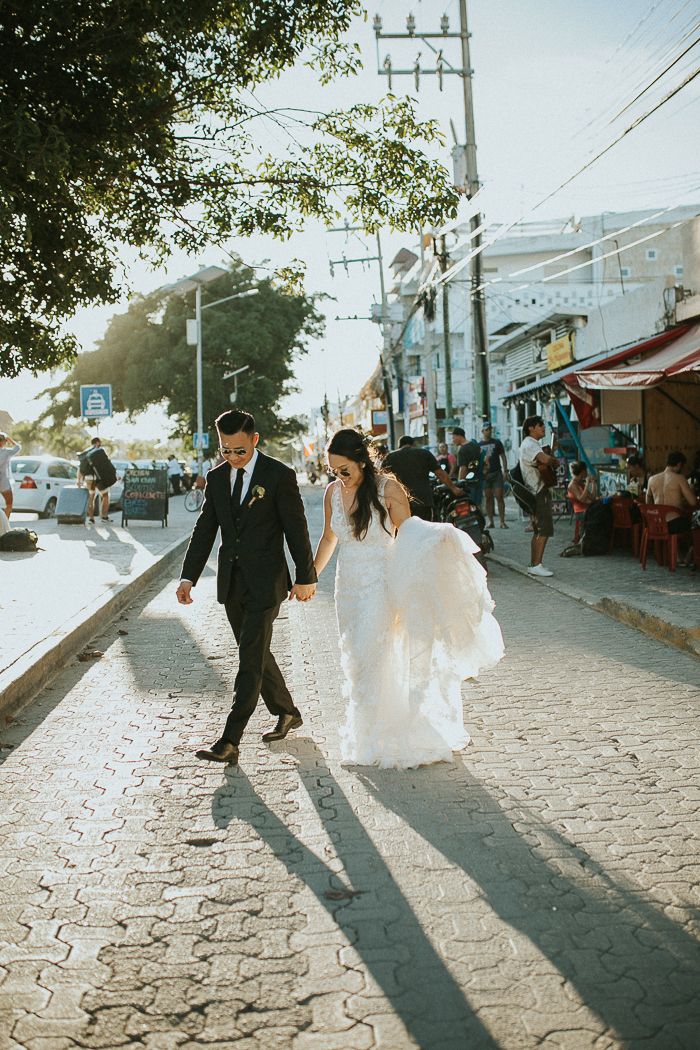 Congratulations again to Priscilla and Kingto on their Cenote El Buho elopement in Tulum! Thank you to Conie Suarez Bravo for making the whole thing possible and for capturing such a special and unique day. For more tropical Tulum elopement inspiration, check out this Cozy Tropical Elopement Inspiration at 16TULUM!