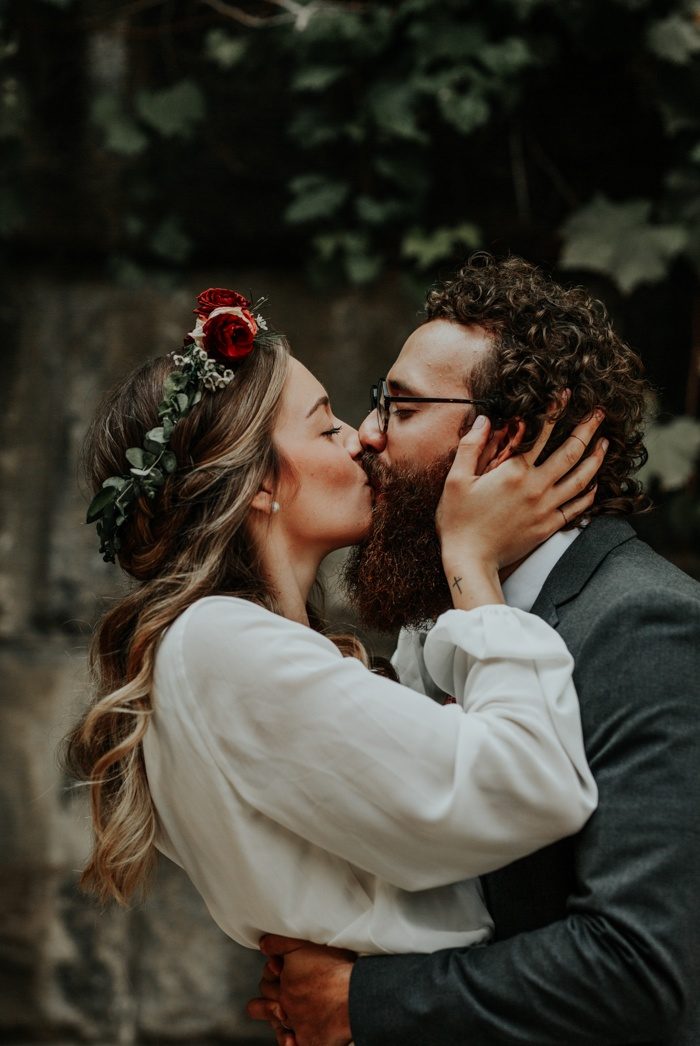 Chelsea and Shamus nixed the wedding traditions that they felt didn't authentically embody their personalities for their celebration at Strongwater Food & Spirits – a restaurant, bar, and industrial event space in a century old warehouse in the heart of downtown Columbus. The super cool urban warehouse aesthetic featured gorgeous natural light, exposed brick, and rustic metal framework that was the perfect setting for their authentic and intimate celebration of tacos and tandem bicycles. A florist herself, the bride made and designed all of the lush blooms in shades of bright red, coral, and pale pink provided by her shop, Flowerman, and created the stunning hanging macramé installations throughout the venue. The Little Donut Shop created the teeny-tiny wedding cake and decadent donut spread that completed this whimsical and creative reception. The bride's casual bohemian Show Me Your Mumu bell-sleeve wedding dress and fashionable groom's fun floral tie from Dazi, the perfect look for a couple happy to run, jump, and cycle around the city following their nuptials, which was captured so beautifully by Candacelynn Photography.
The Couple:
Chelsea and Shamus
The Wedding:
Strongwater Food & Spirits, Columbus, Ohio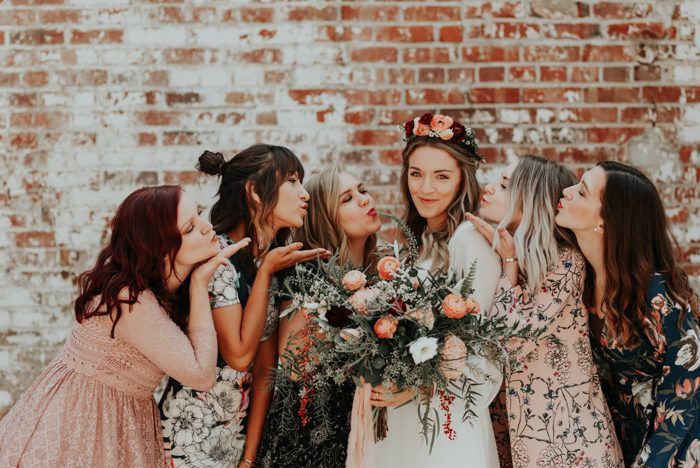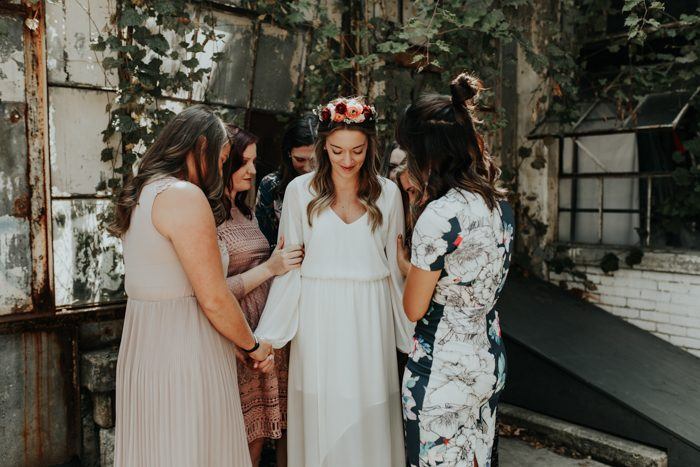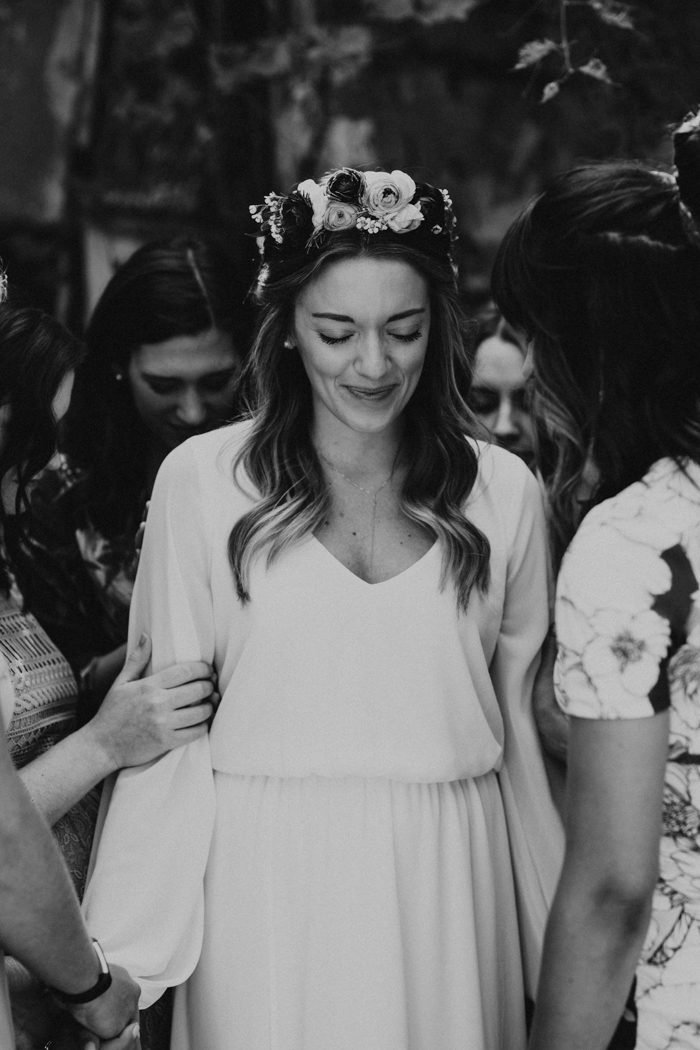 It was most important to us that our wedding authentically and uniquely represented who we are as a couple. We didn't want to have any of the traditional "fluff" if it didn't have meaning to us. We really wanted our wedding to be intimate and down to the bare bones so that our love is all that was felt that day. We nixed the idea of the typical bridal party standing next to us, they picked their own outfits andsat in the audience. No party favors, no bouquet or garter toss, no something old, something blue. We ate tacos and donuts and rode off on a tandem bicycle – all things that represent us.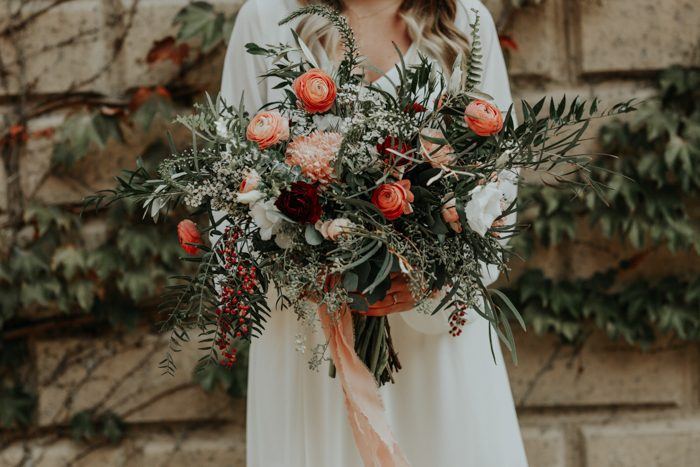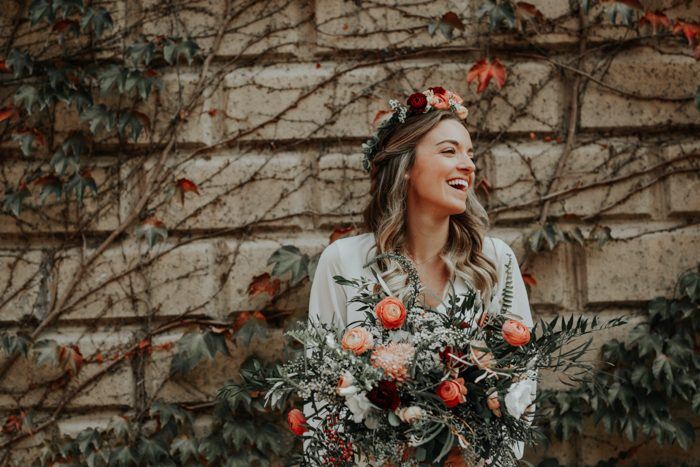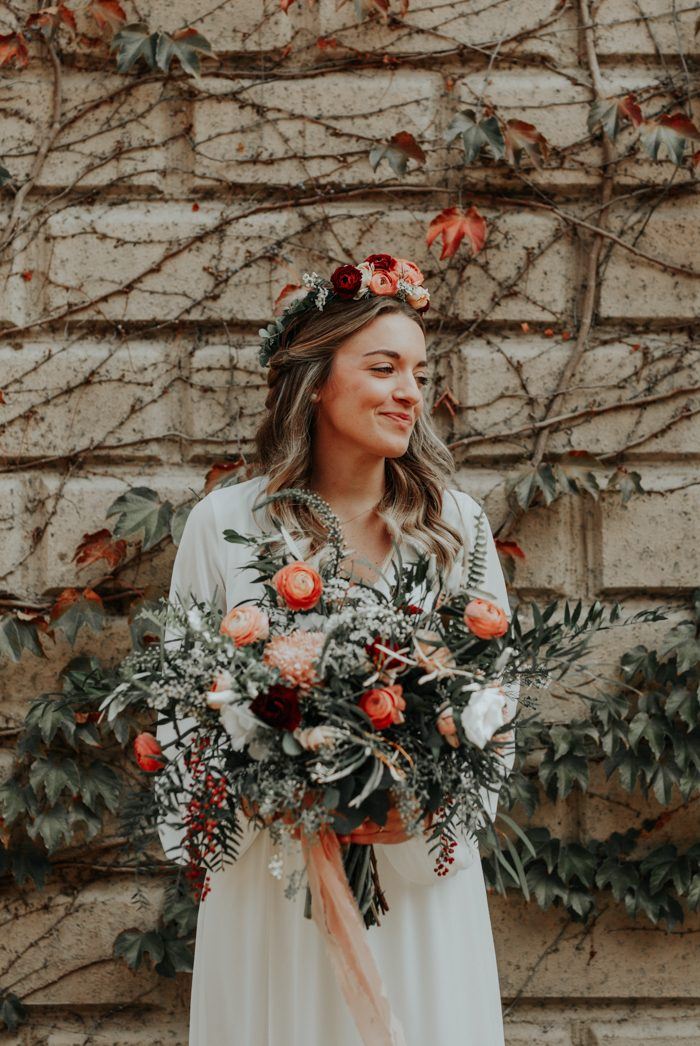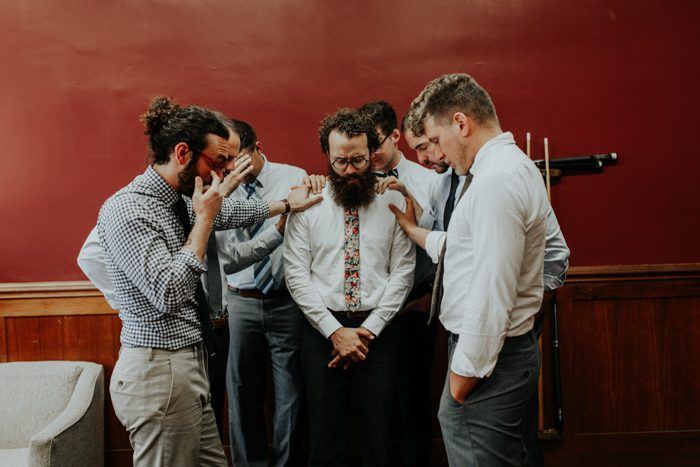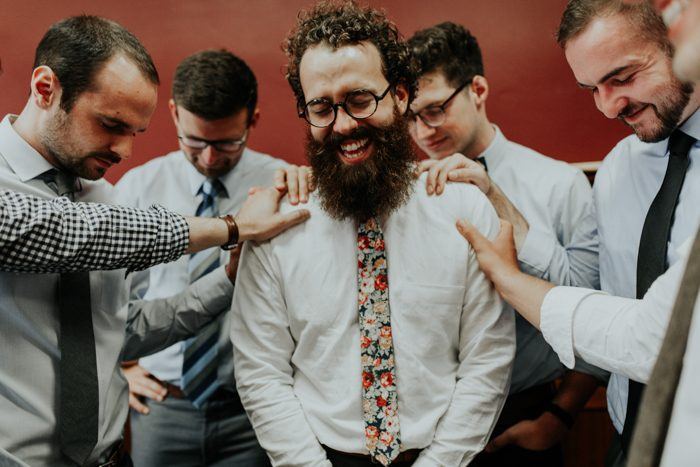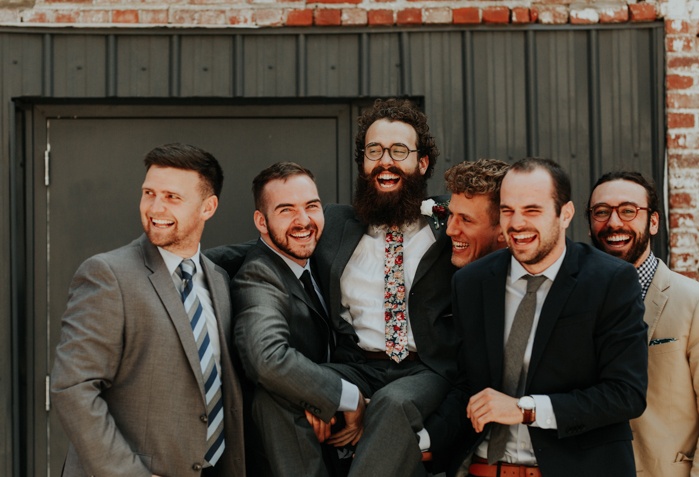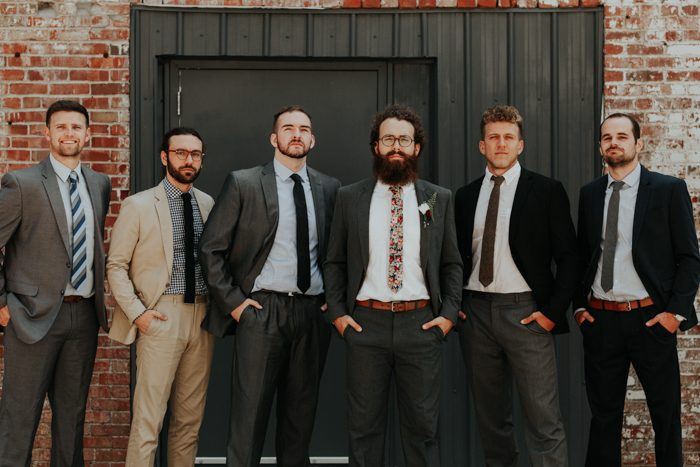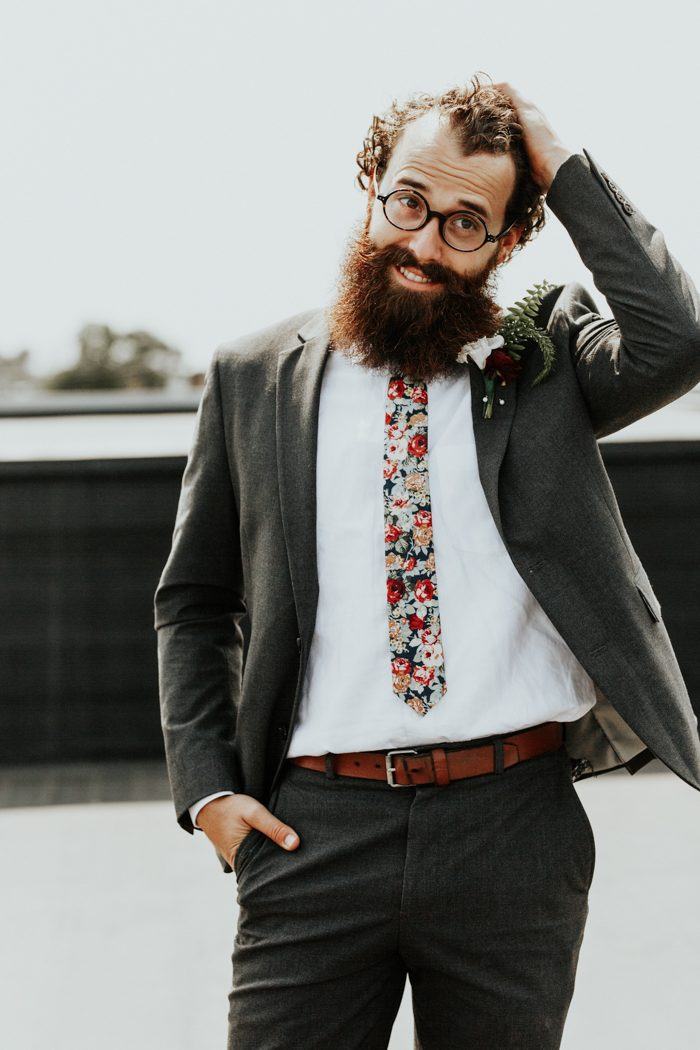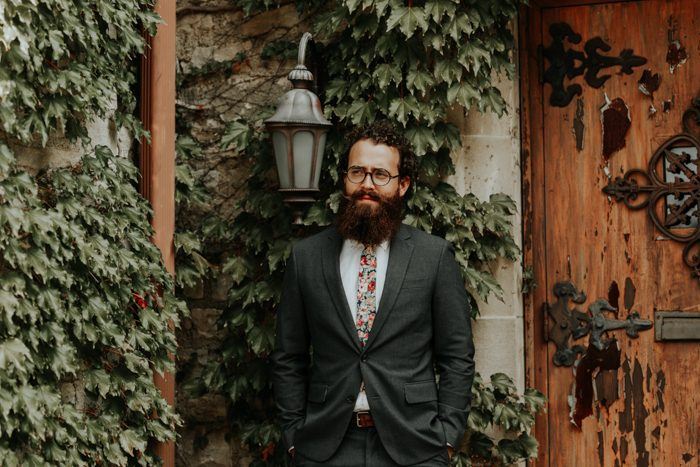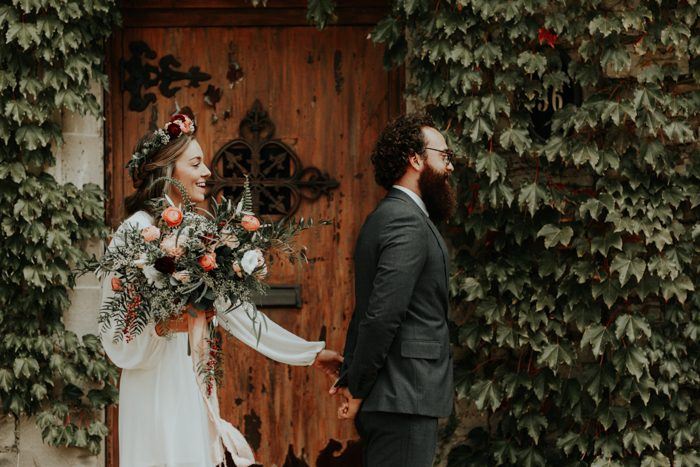 The most memorable part of our day for us was our first look. I wasn't nervous at all in the days or hours leading up to the wedding except for the moment we pulled up to the old stone church where we would see each other for the first time. I got butterflies as I saw him standing there waiting for me. The emotions came flooding in all at once – this was the day we had been waiting for our whole lives and more intensely for the past year! I would soon get to marry the man of my dreams!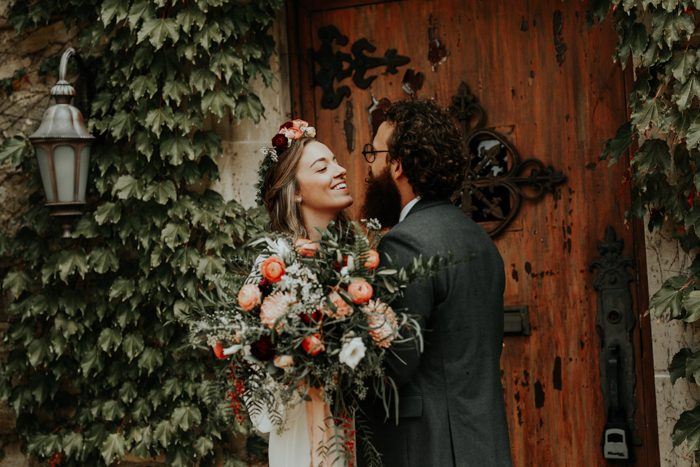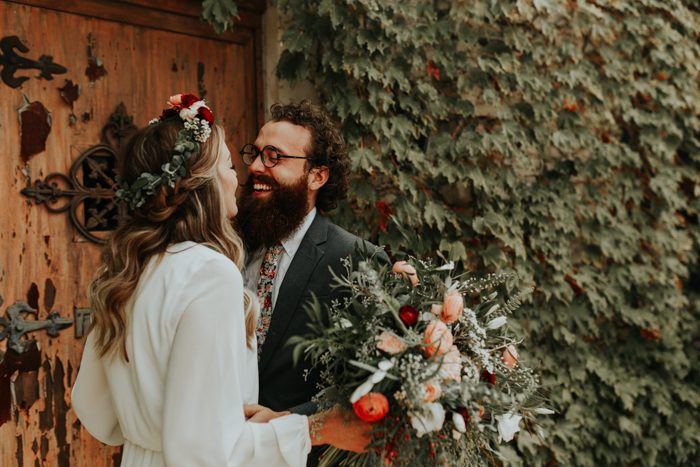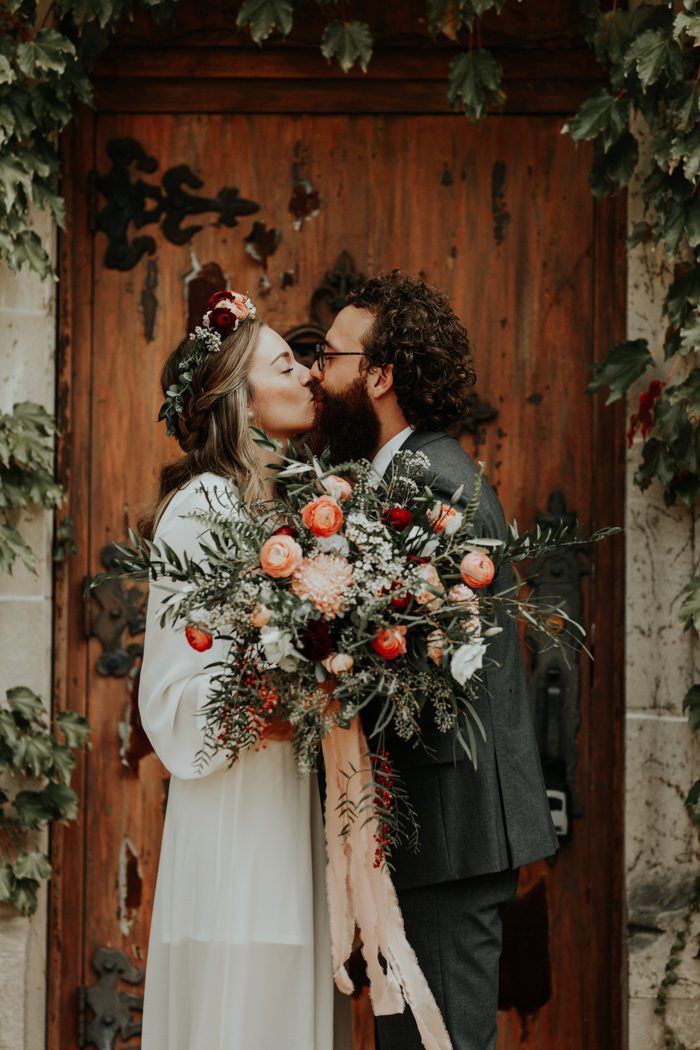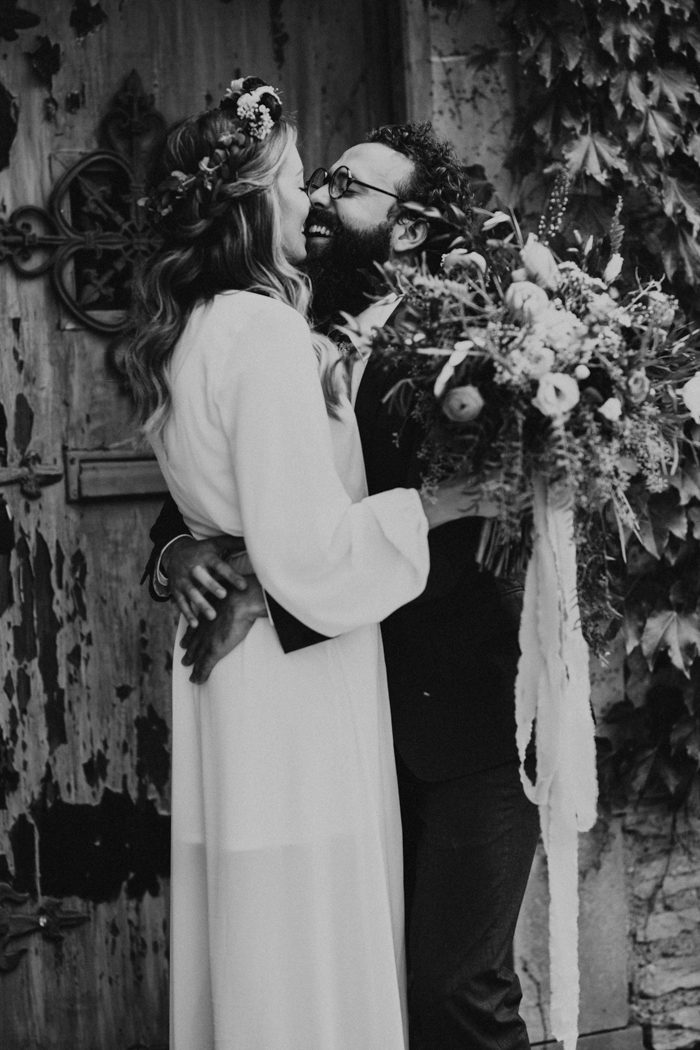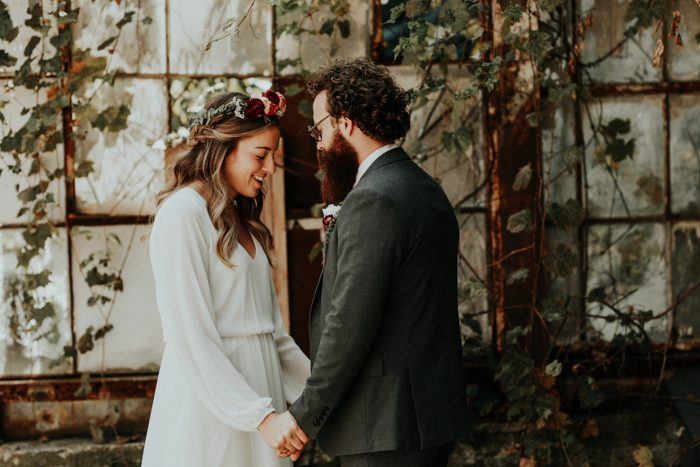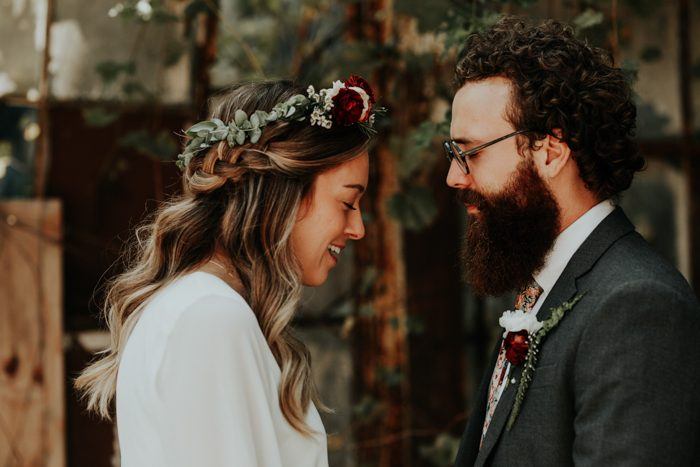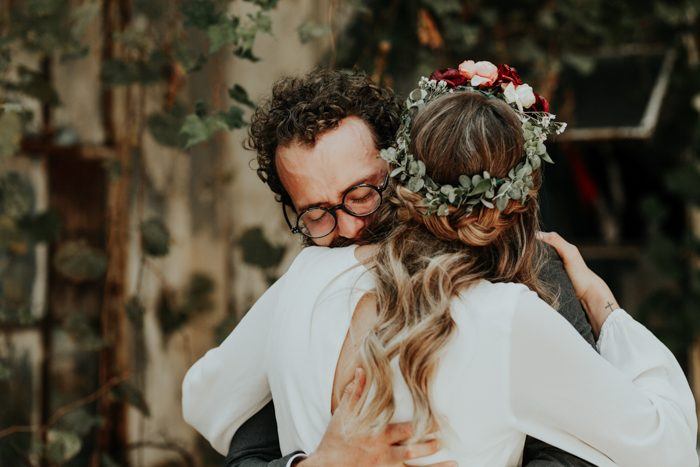 At first, I thought I was crazy for trying to plan a wedding in only 5 months but it forced me to stick to my decisions, it limited the amount of money I spent and it left me little time to hoard unnecessary wedding décor. I think 5 months was plenty of time so my advice is to just go for it, don't waste time planning an elaborate wedding! Also, do not go into debt for your wedding. It's a one day event, you don't want to enter into marriage stressing about pay for it for the next few years. We created a budget, cut back on things and paid for everything in cash.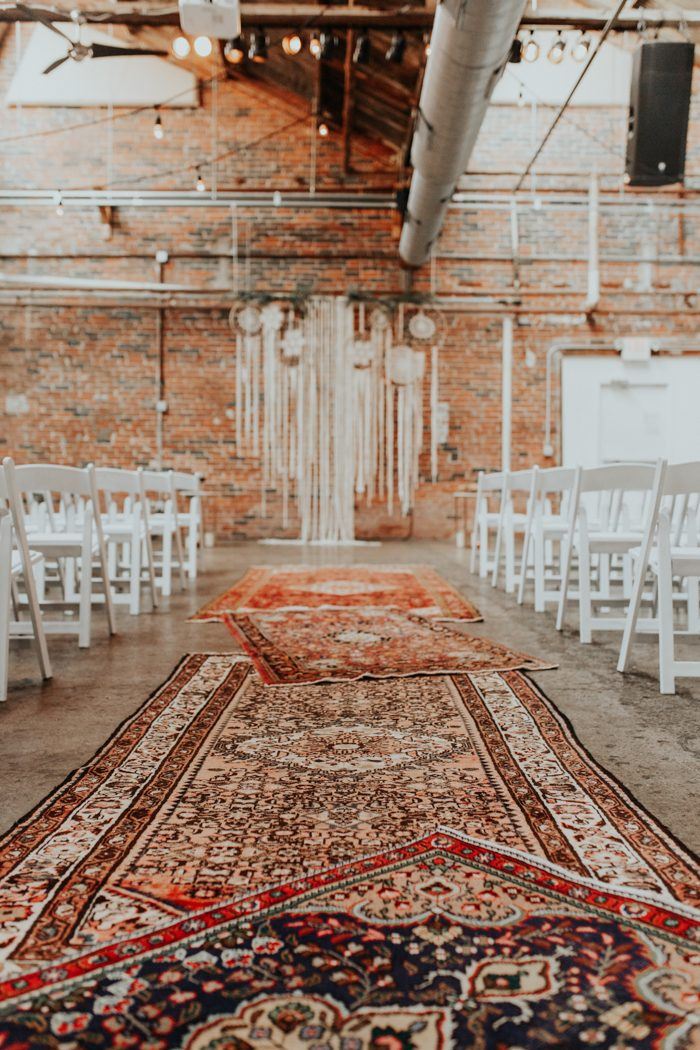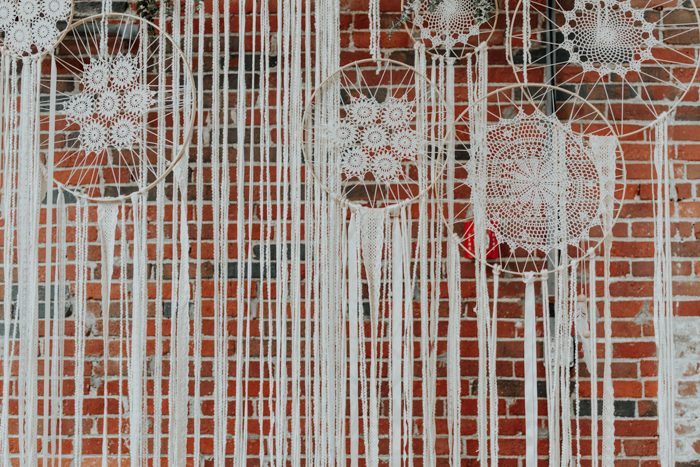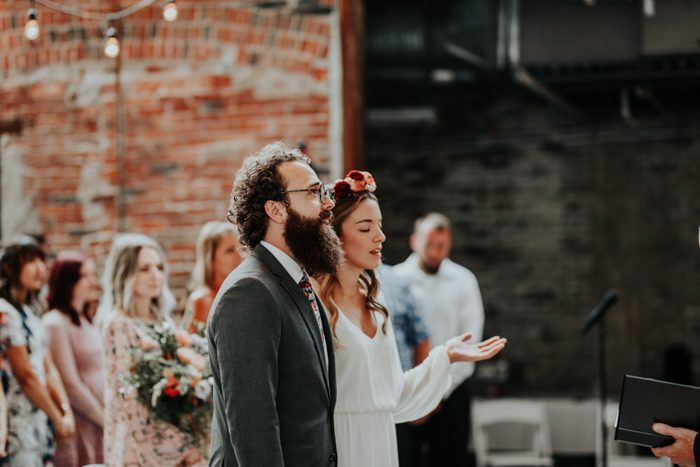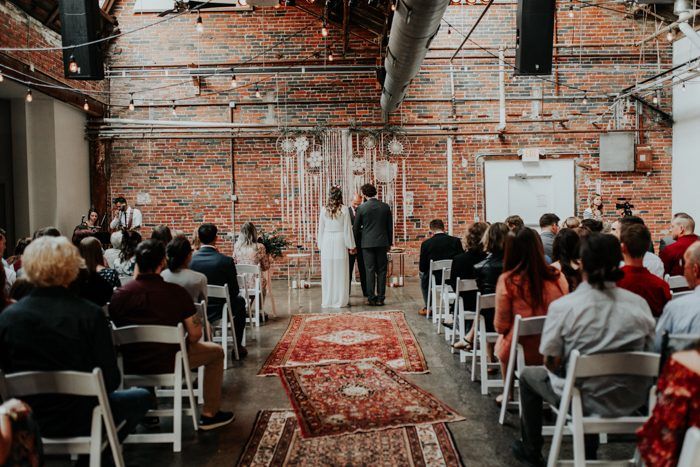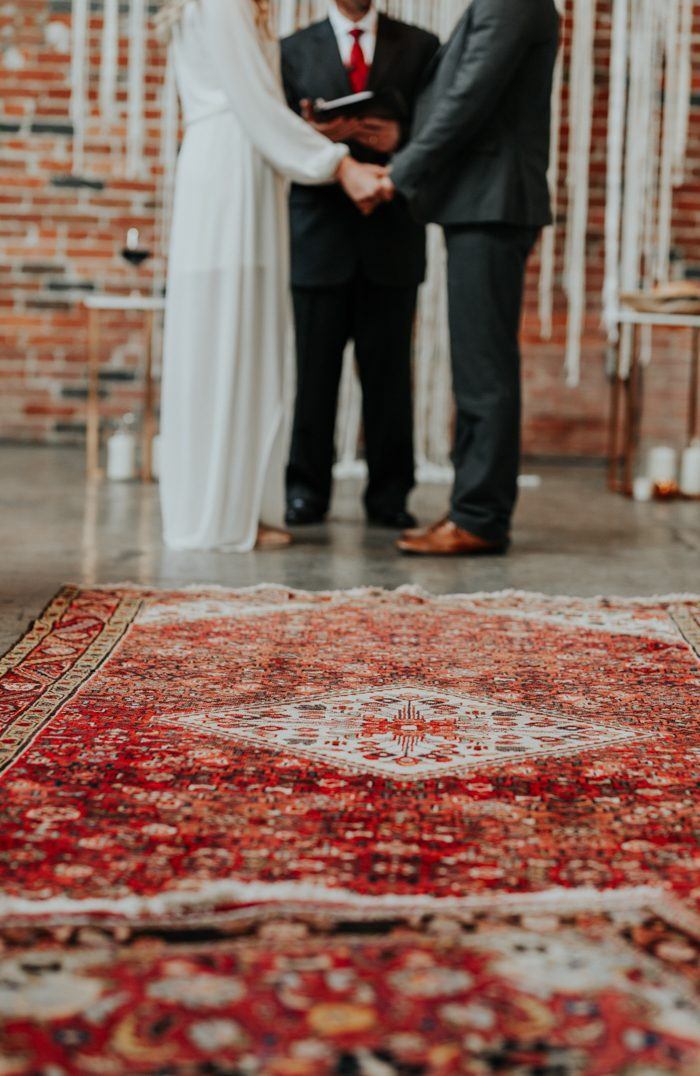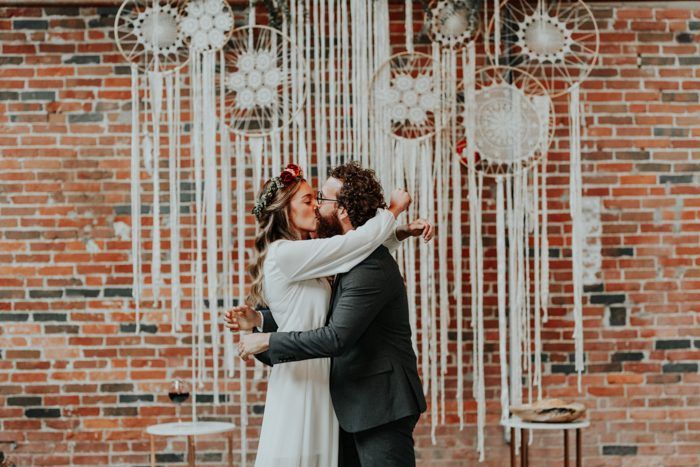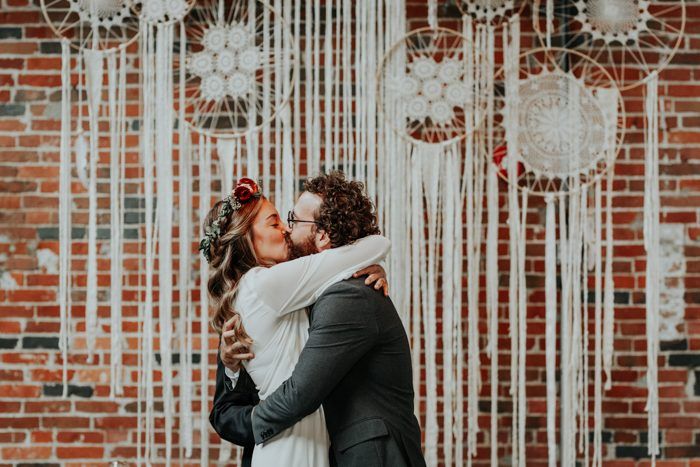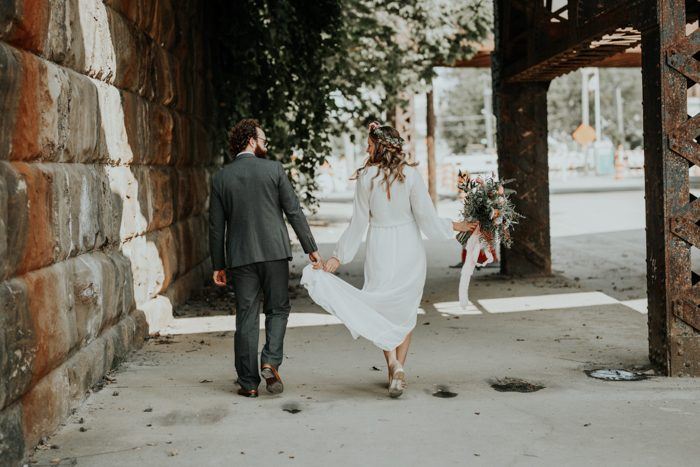 Strongwater was my dream venue but I did not expect it to be available or within our budget but by the grace of God, I reached out to them and they had the day we wanted available and at a reasonable price. The space fit our personalities andthe vibe we wanted for the wedding perfectly. Its industrial and unique, it accommodated our guests perfectly and the staff helped execute my vision perfectly.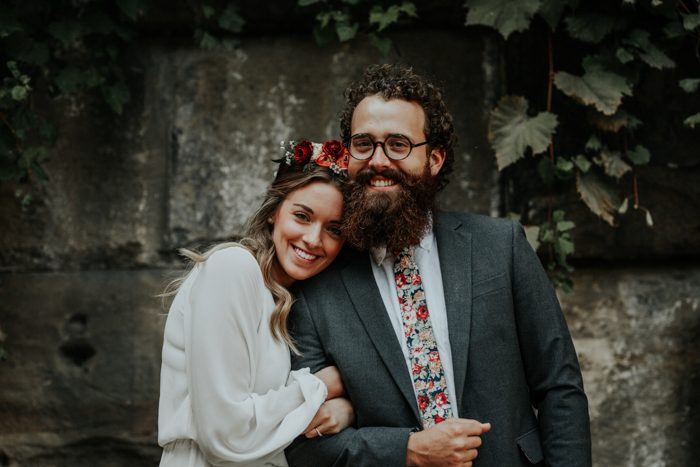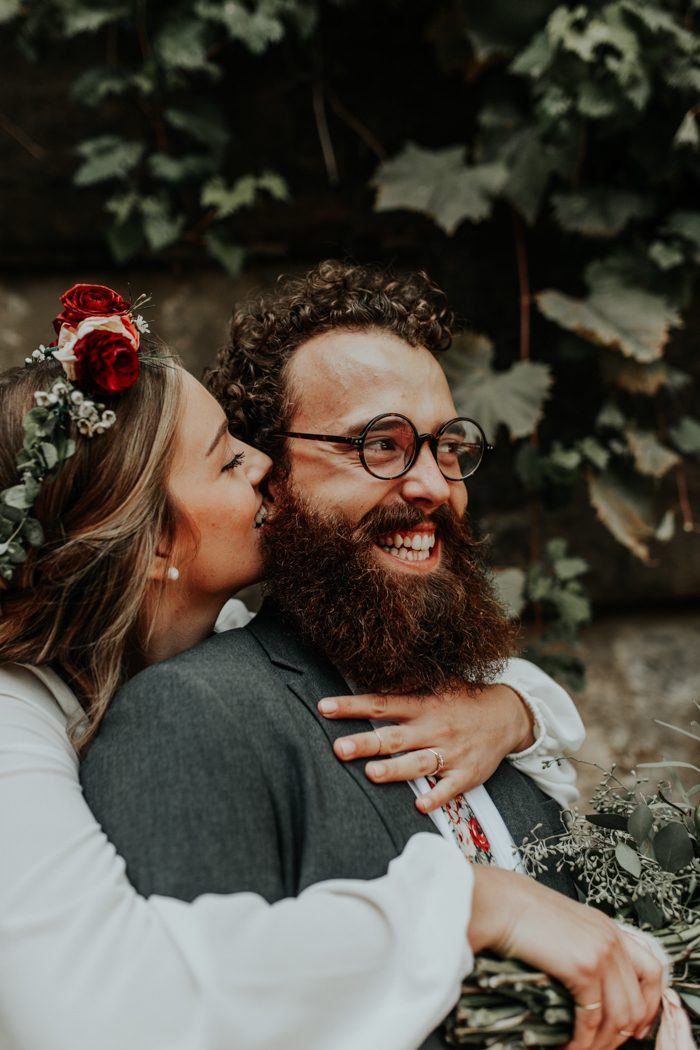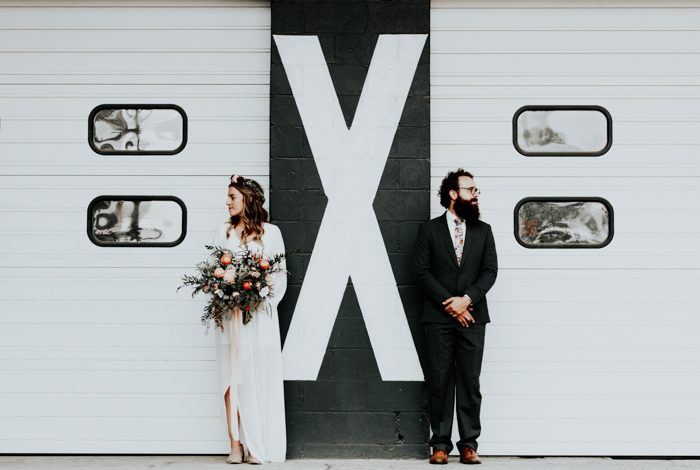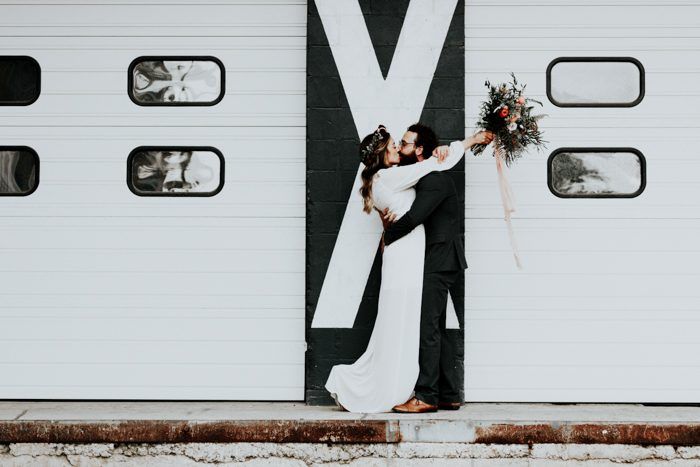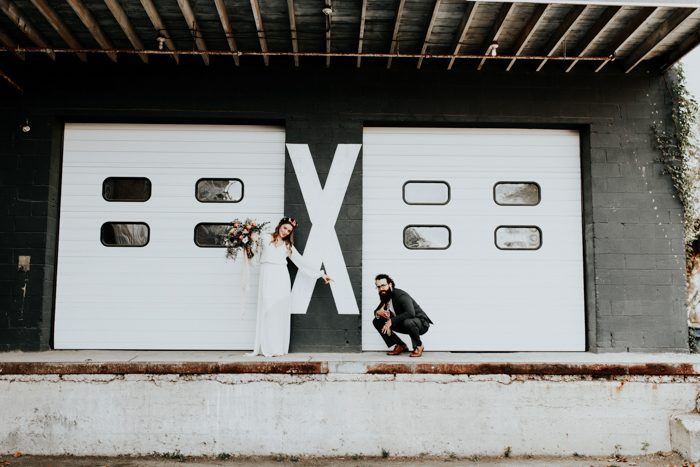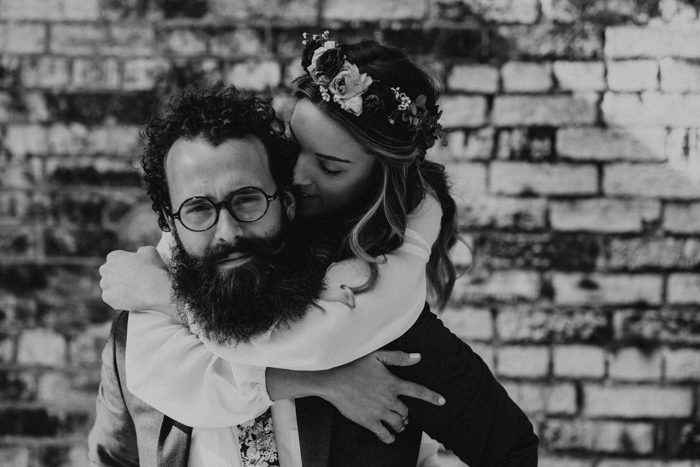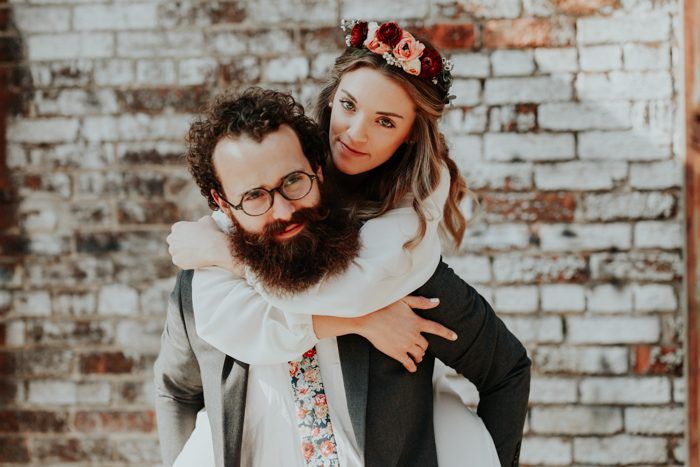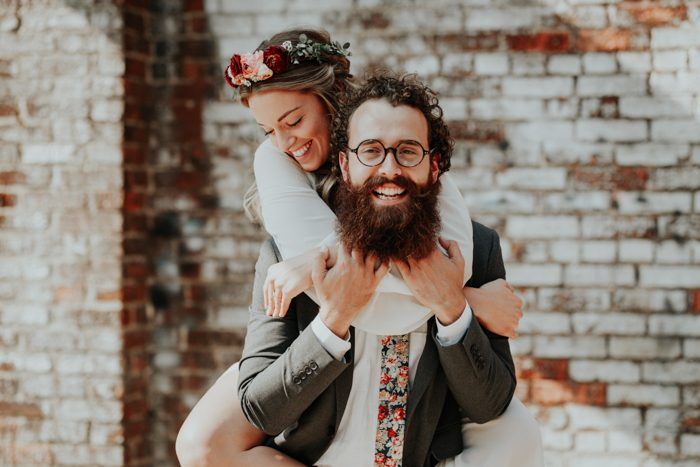 I always thought I'd have a very neutral wedding but since we decided to have simple décor, we wanted the elements that we had to stand out. I pulled the copper, pinks and reds from the brick walls of the venue and tied those colors into the rugs, my flowers and the copper accents throughout the space. Everywhere else we just had cream mixed with greenery.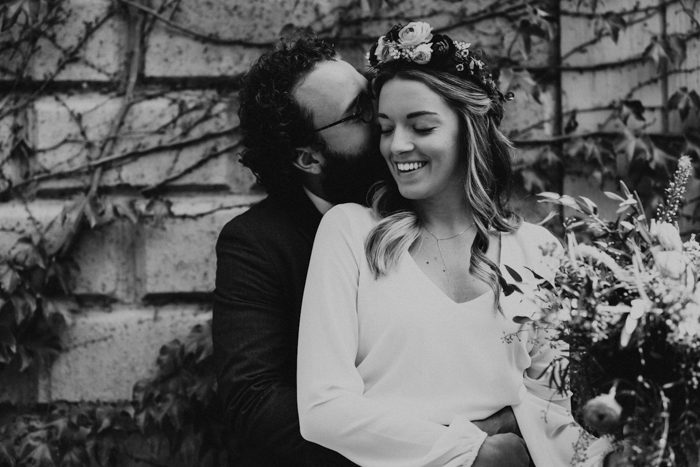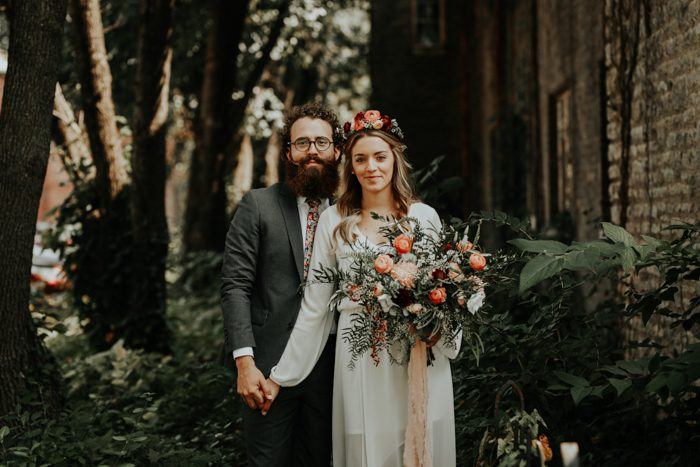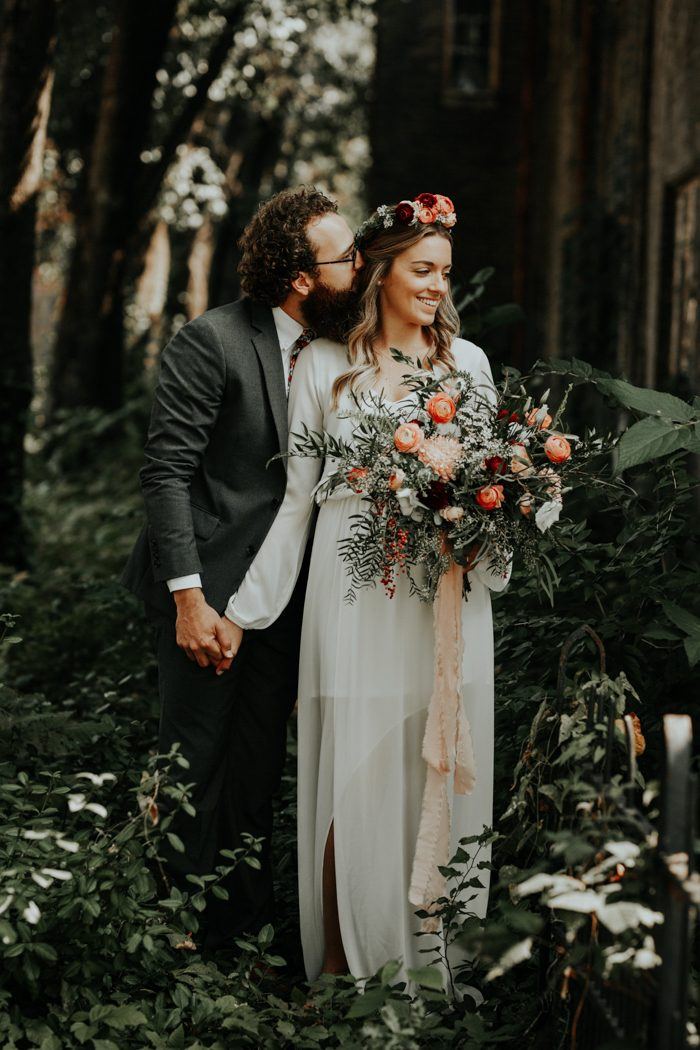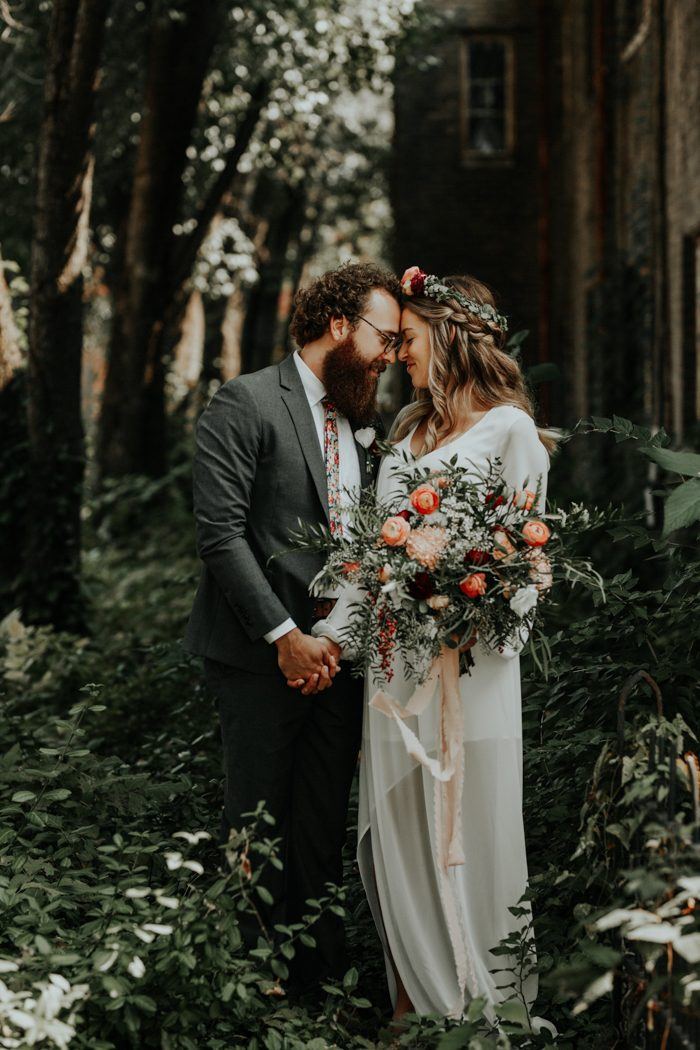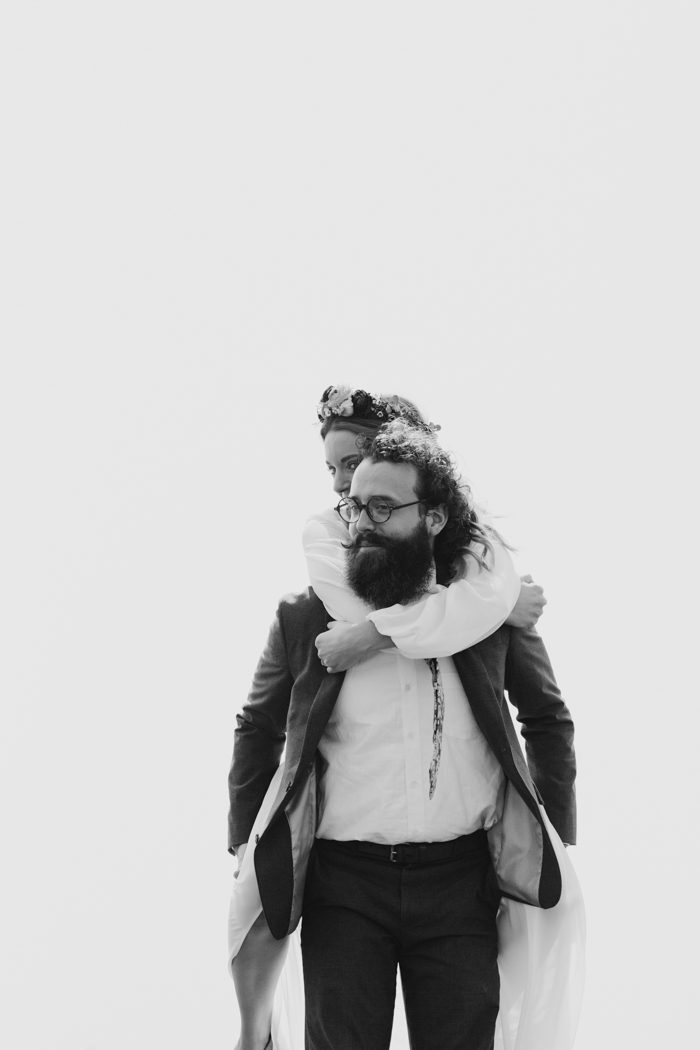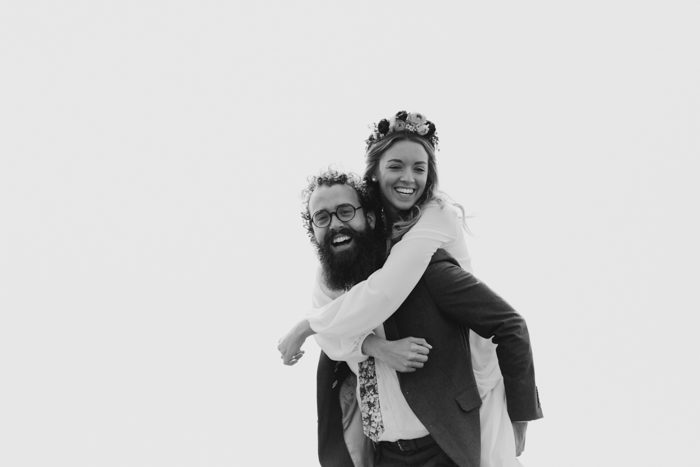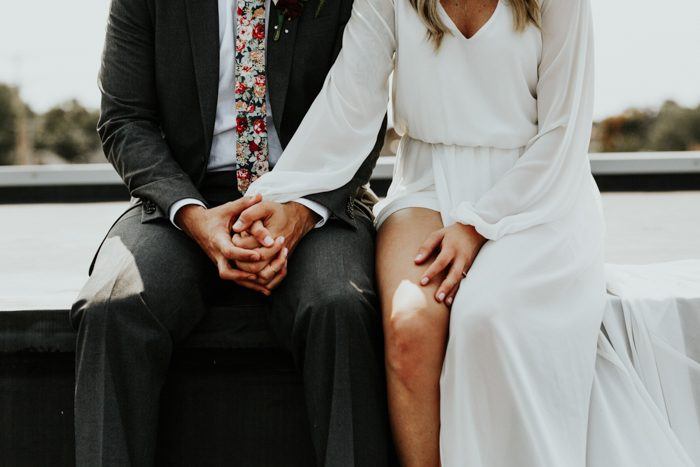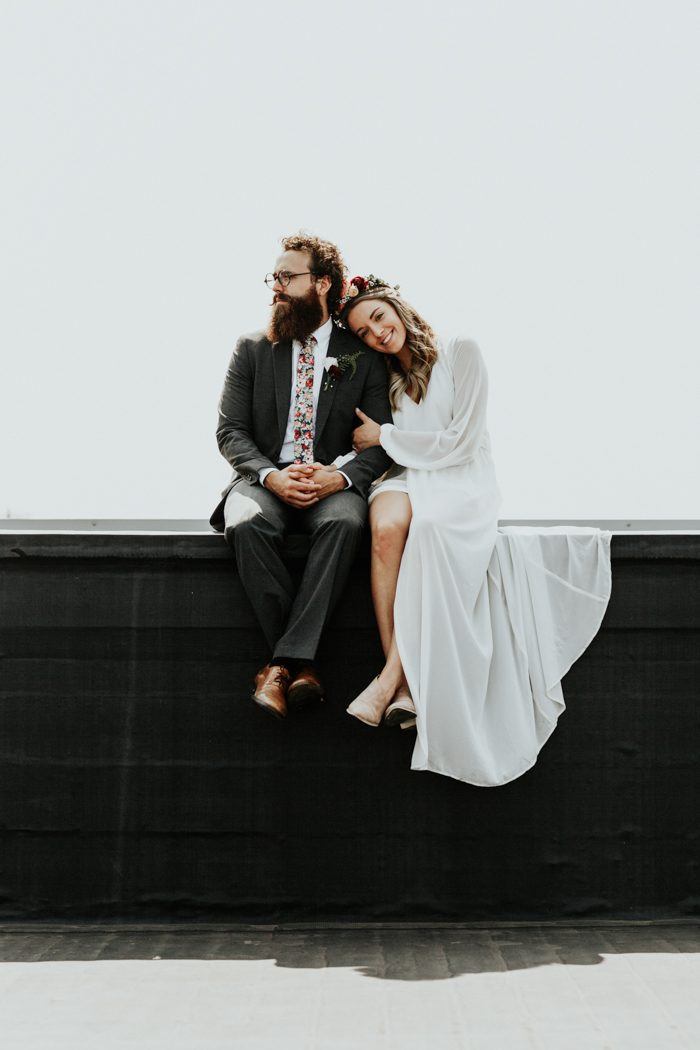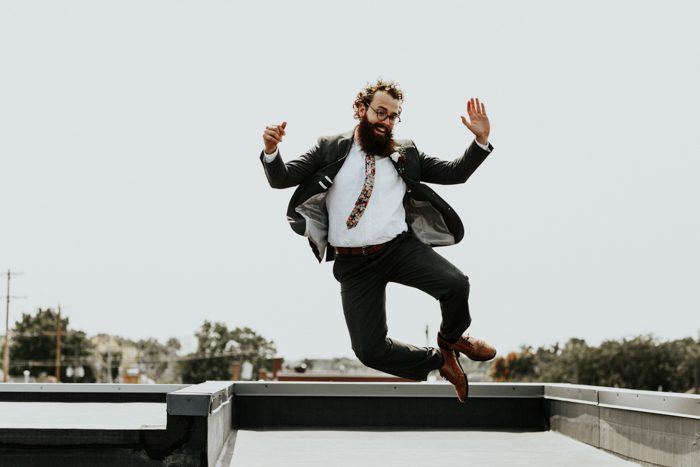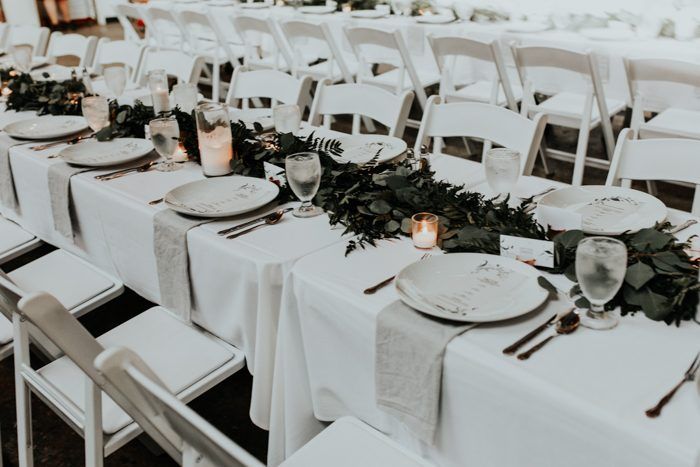 I handmade the large macramé piece for the photo op area, as well as hoops with macramé andgreenery above the dance floor. Shamus hand-cut our grey linen napkins and my brother cut the copper name card holders. I wanted to do as little DIY as possible because even though it can save money, it is very time consuming (just ask Shamus about the napkins).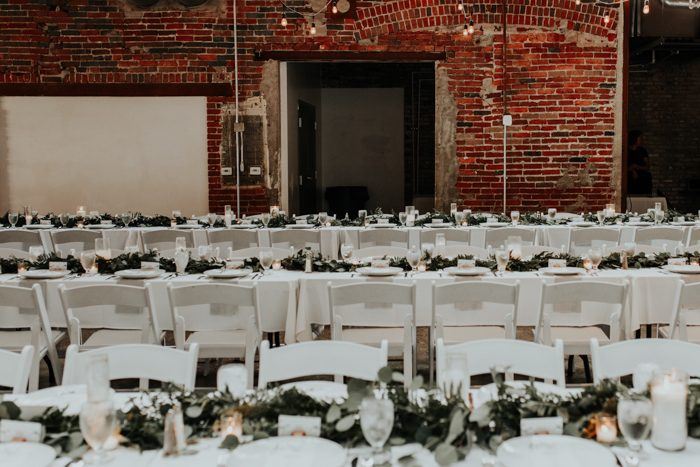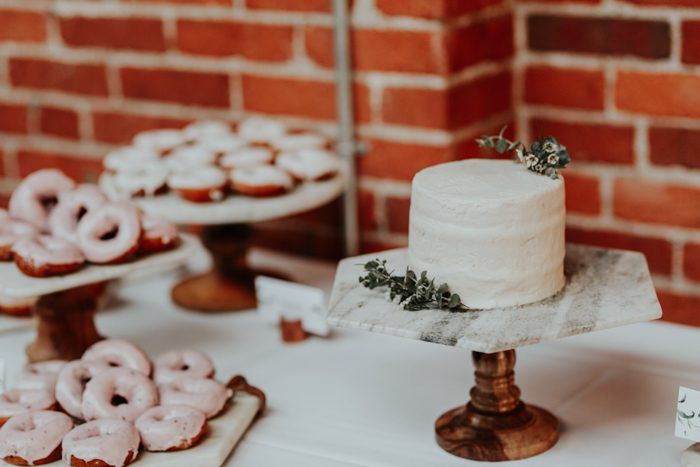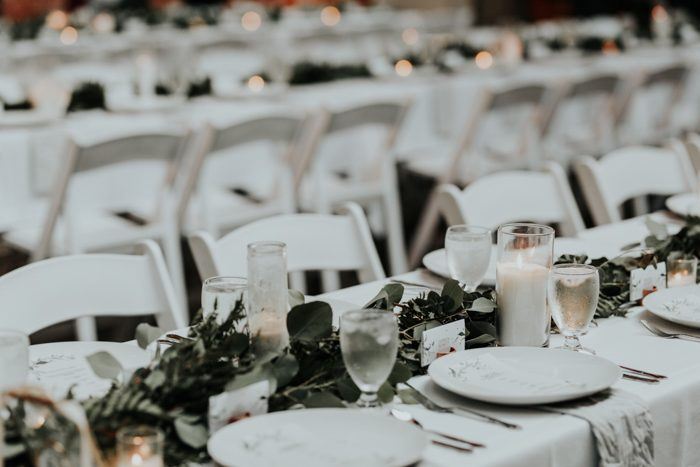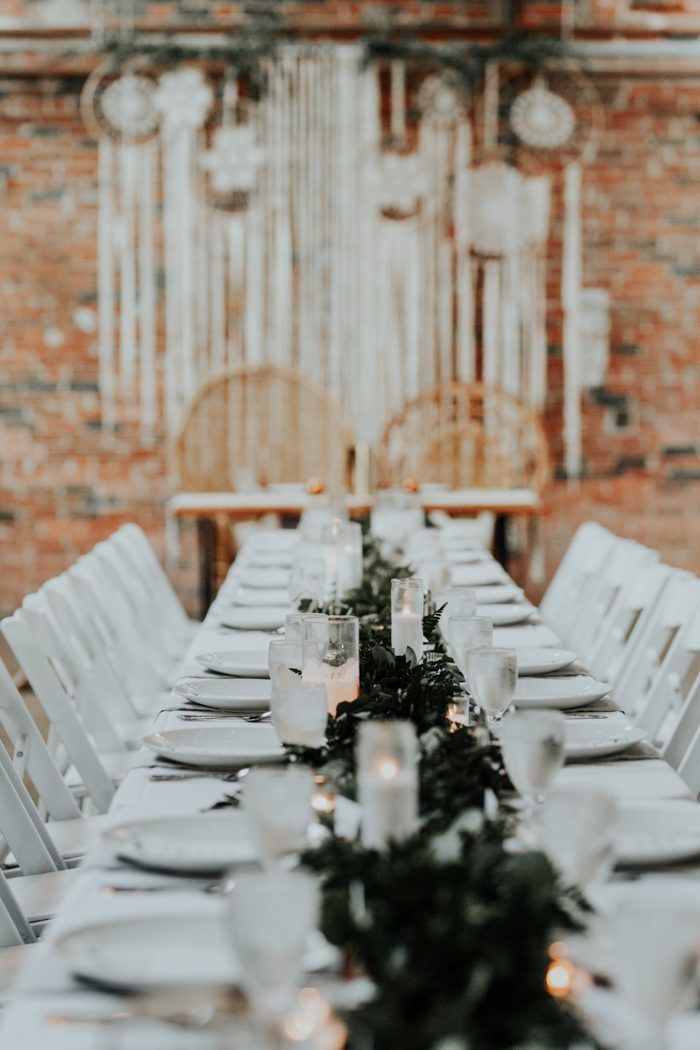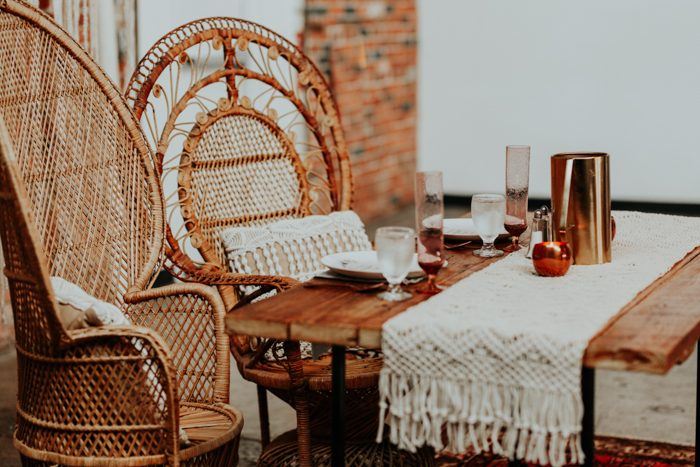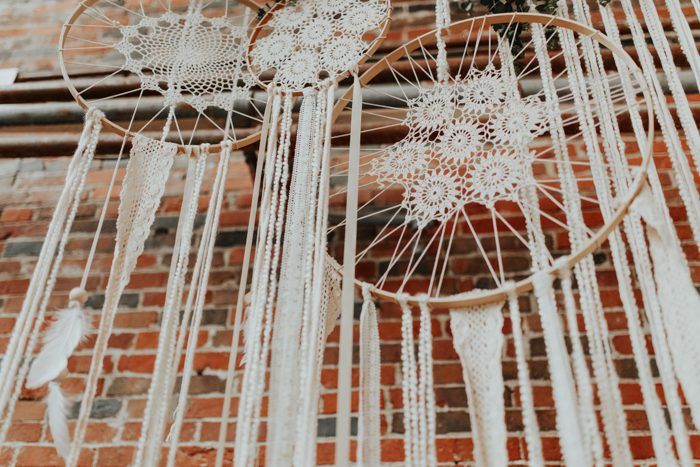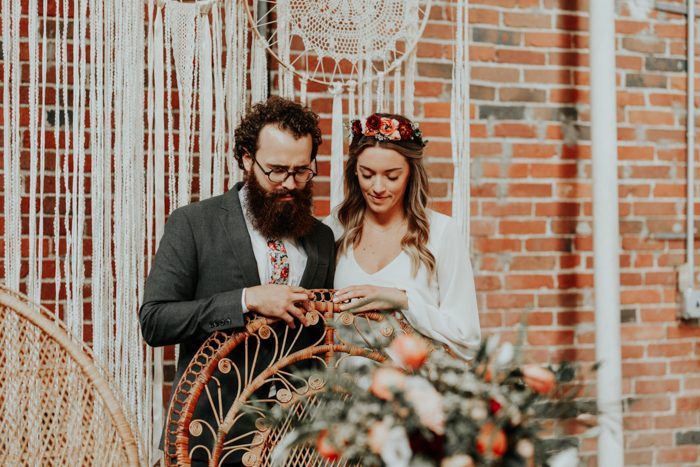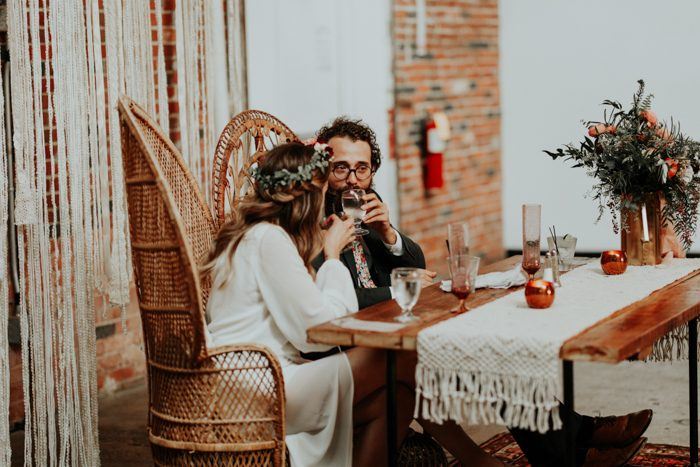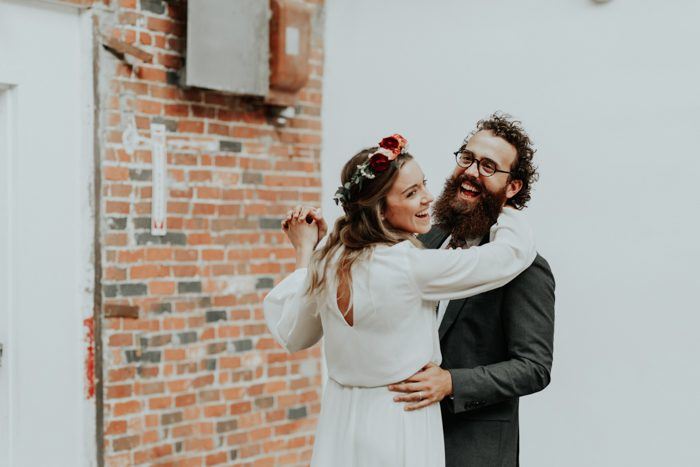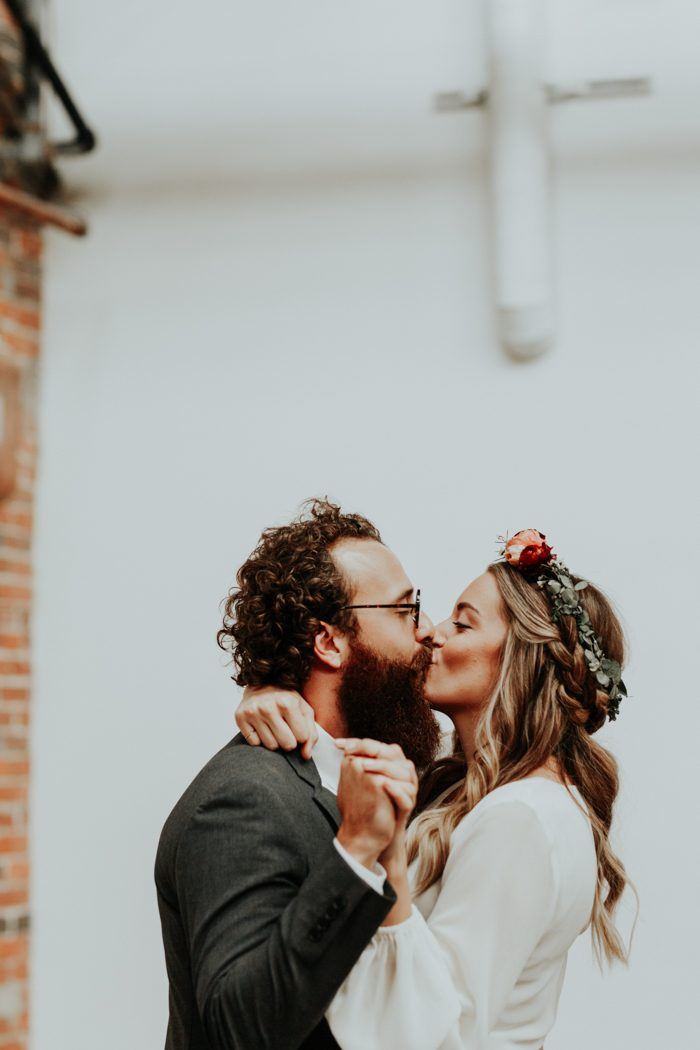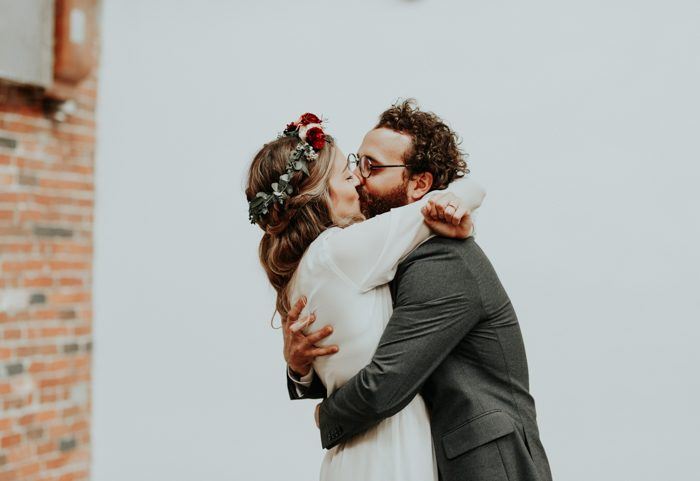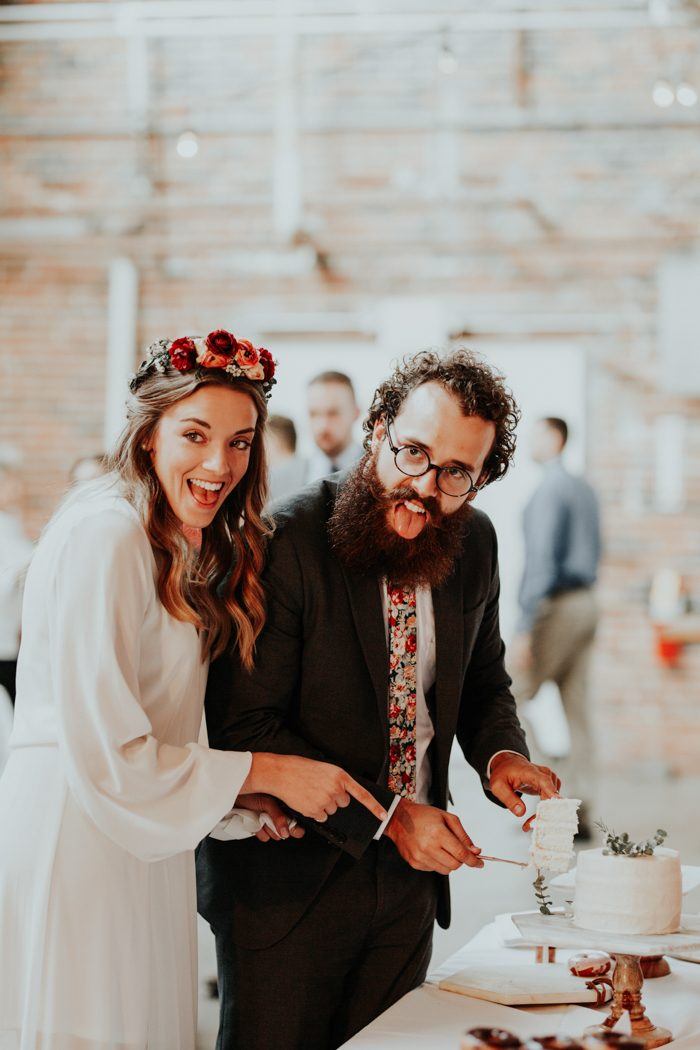 After our first look, we got on top of the church where Shamus is the pastor. Candace had a Bluetooth speaker she carried on her hip, she played soft, acoustic music and we danced around. The pictures are beautiful and it is so special that we were over-looking the community that we serve.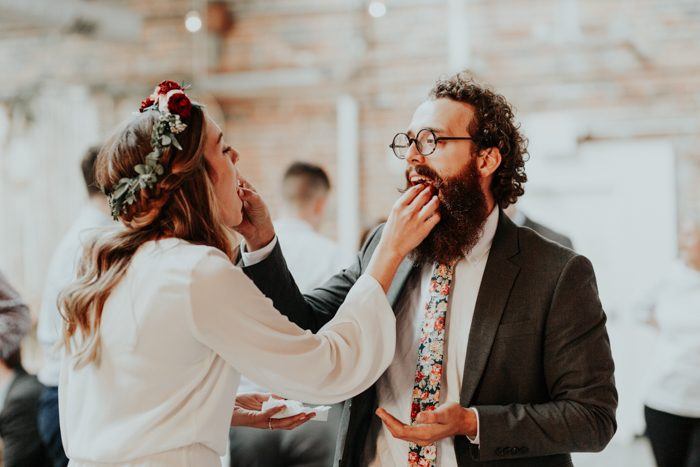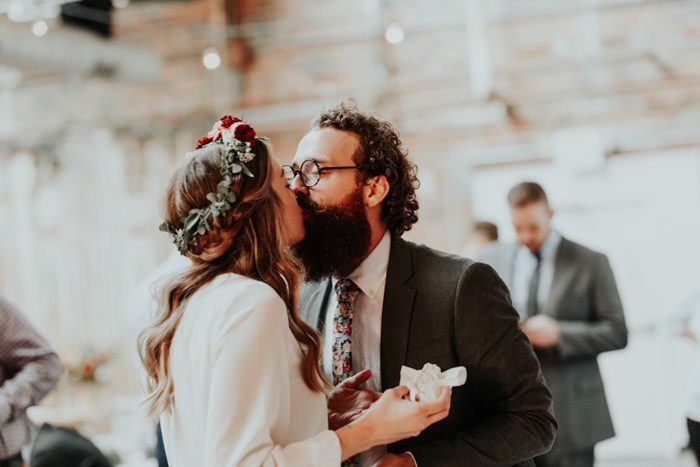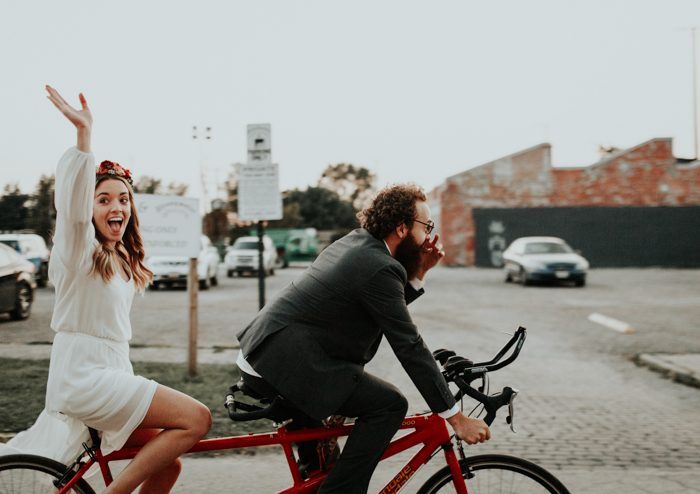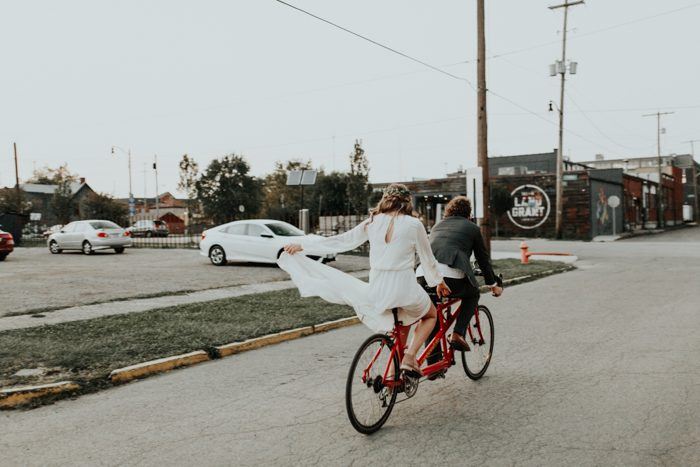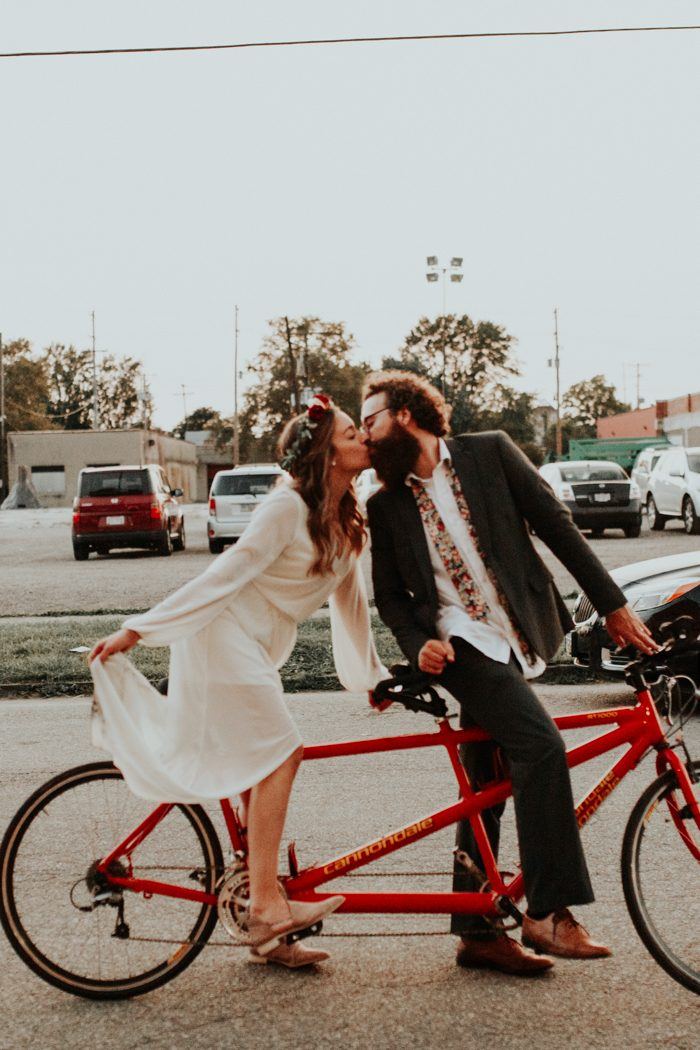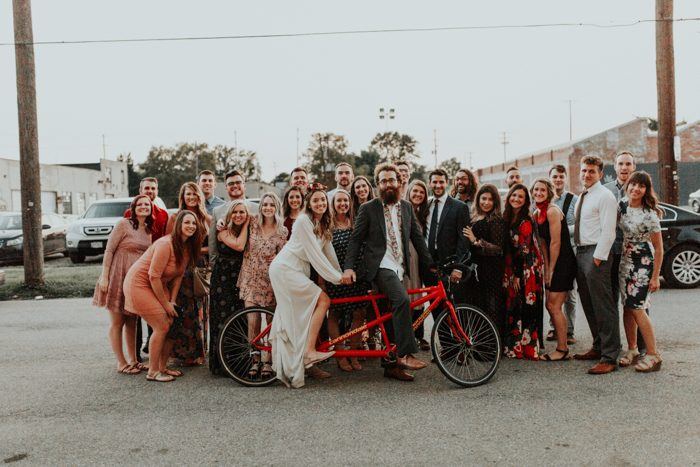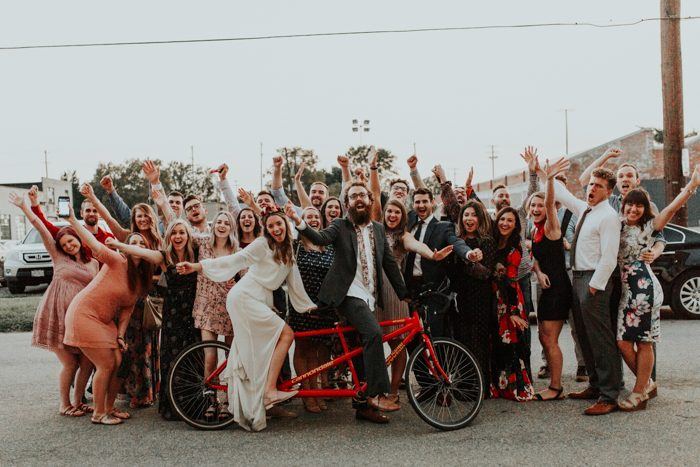 Congratulations to Chelsea and Seamus and special thanks to Candacelynn Photography for capturing this beautiful and fun-filled wedding! For more quirky and industrial wedding inspiration, check out this Toledo wedding that brings woodland romance indoors!