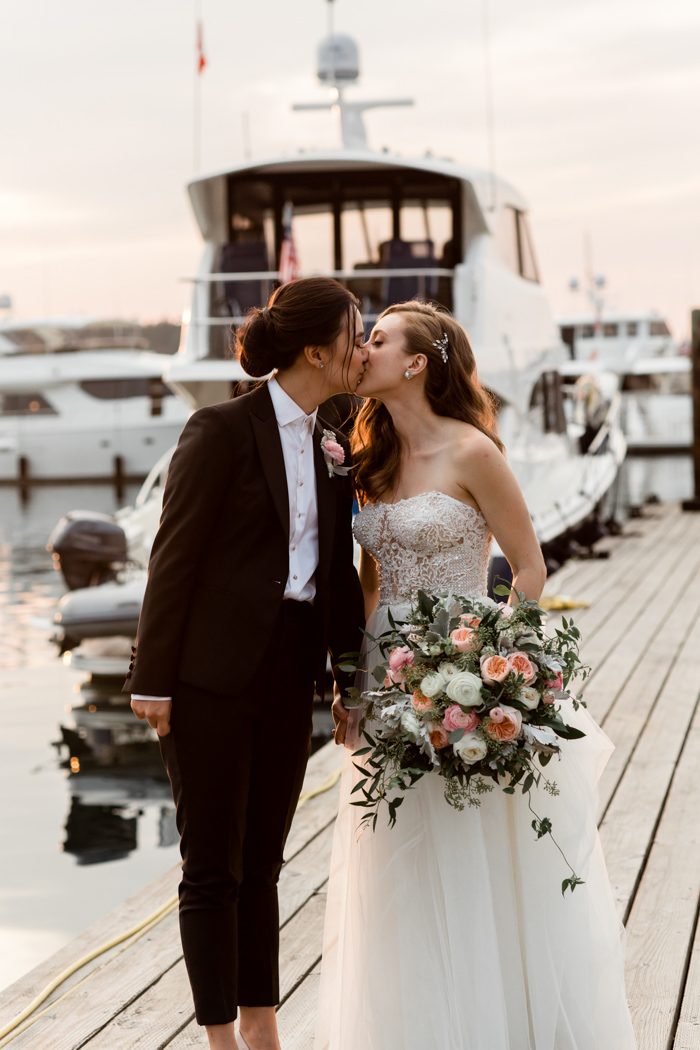 After taking a trip to Roche Harbor Resort early in their relationship and falling in love with it immediately, Niki and Kelsie knew it was the perfect place to say "I do!" The waterfront venue offered both a beautiful setting for their wedding celebration and an incredible backdrop for their couple portraits with photographer Sarah Karlan. Using a mix of simple greenery and vintage-meets-rustic decor, they took the romantic feel up a level and created a relaxed yet elegant day that was full of heartfelt moments and surprises. We are obsessed with these stylish brides' modern twist on classic wedding style with an elegant Galina Signature ballgown paired with a naturally wavy down hairstyle and tailored Sharpe Suiting with nude heels and a chic bun.
The Couple:
Niki and Kelsie
The Wedding:
Roche Harbor Resort, Friday Harbor, Washington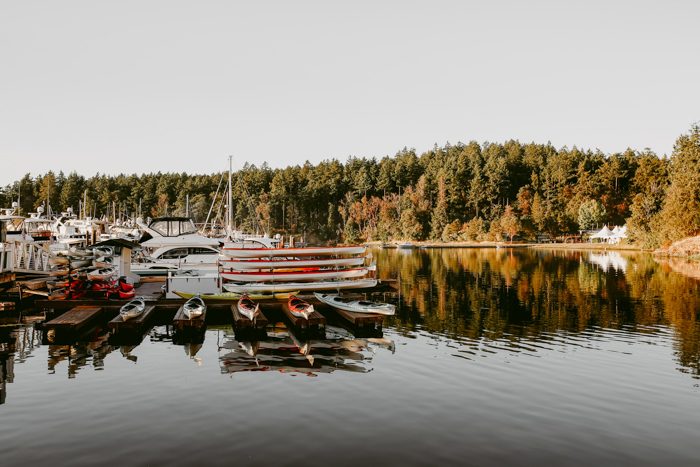 In the first few years of our relationship, our status as a couple wasn't known to many people for various reasons. One of the first trips we took together was to Roche Harbor. It was a quiet weekend in winter and as we roamed the beautiful grounds of the resort, we saw the staff setting up for a wedding. I think at this point, we both knew that we would end up together, but the idea of a wedding seemed so outlandish to us. We started fantasizing about getting married at Roche Harbor but we knew that it was probably a pipe dream. Several years later, we were out, engaged, and excited! Roche Harbor was always in the back of our minds and when we reached out to inquire about the venue, everything fell into place seamlessly. It felt serendipitous to tell our guests this story at our reception as it was all quite literally, our dream come true.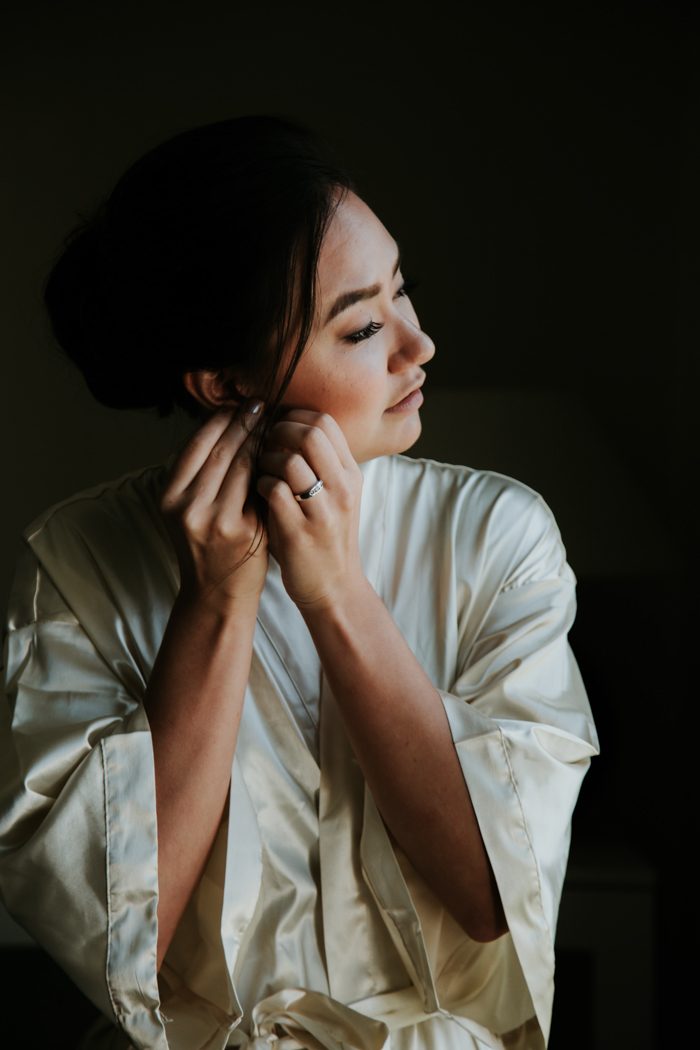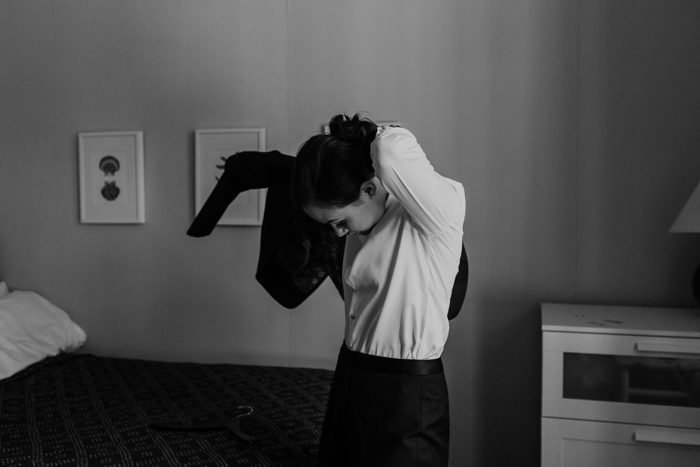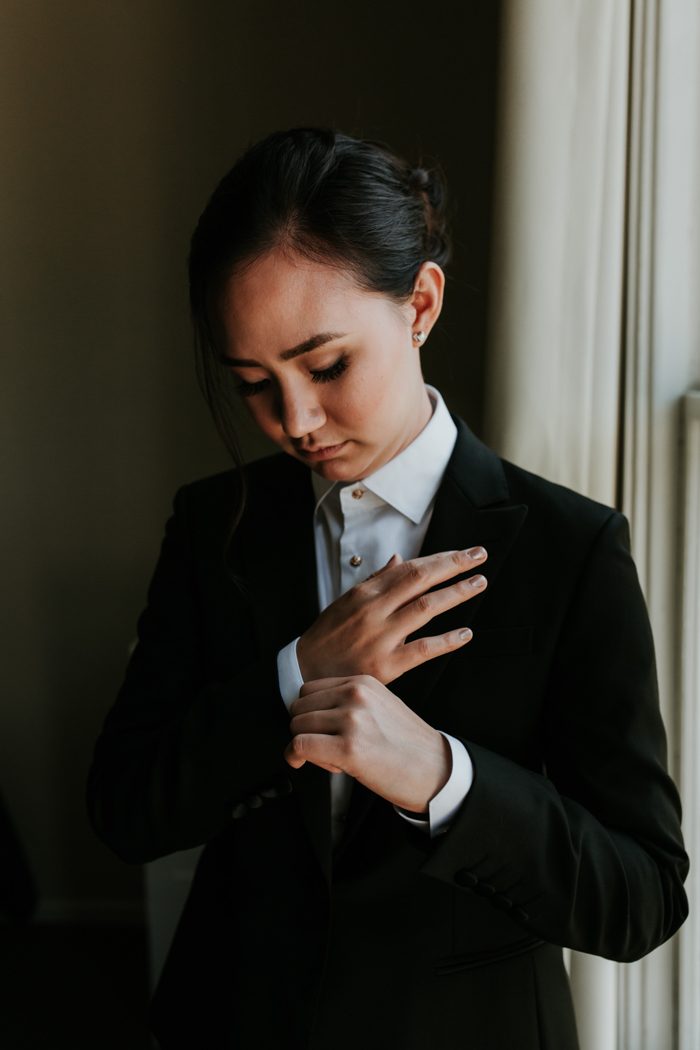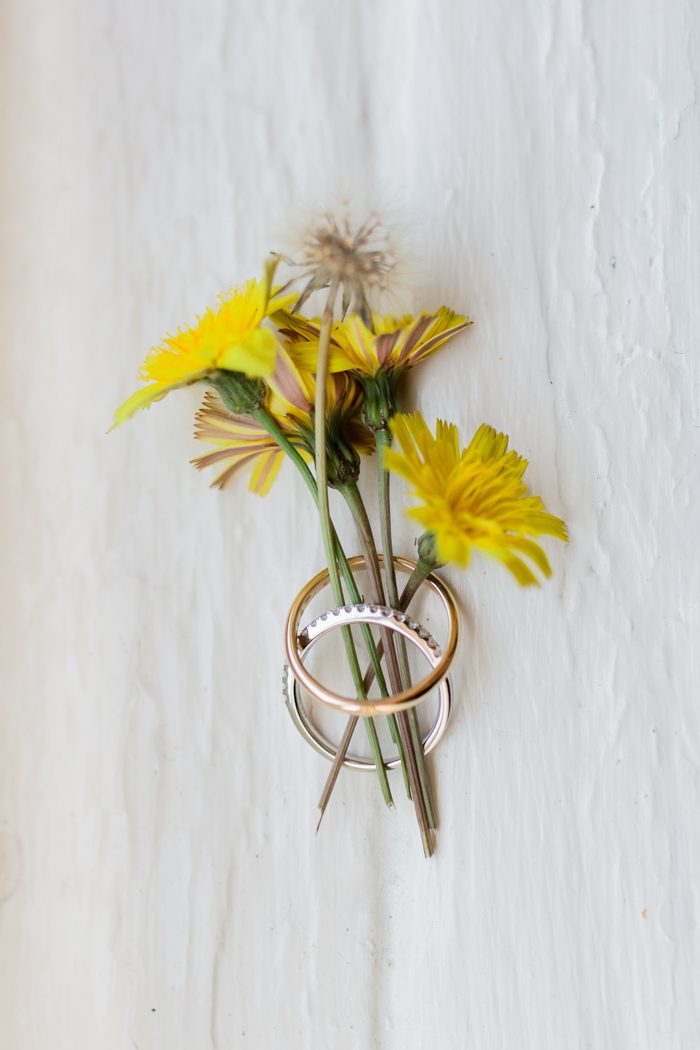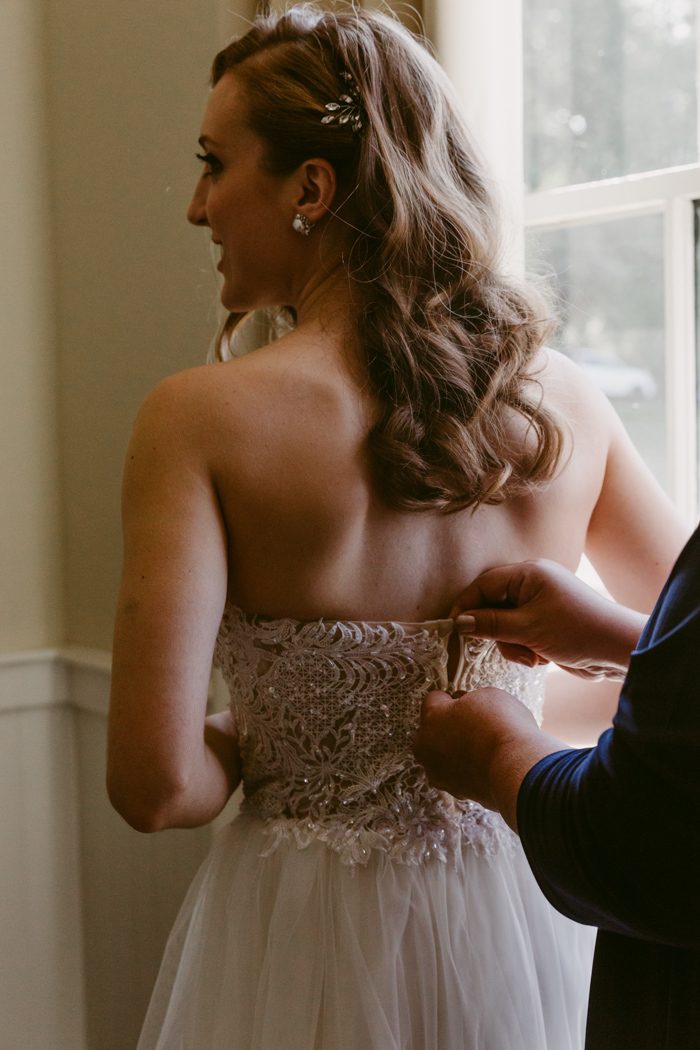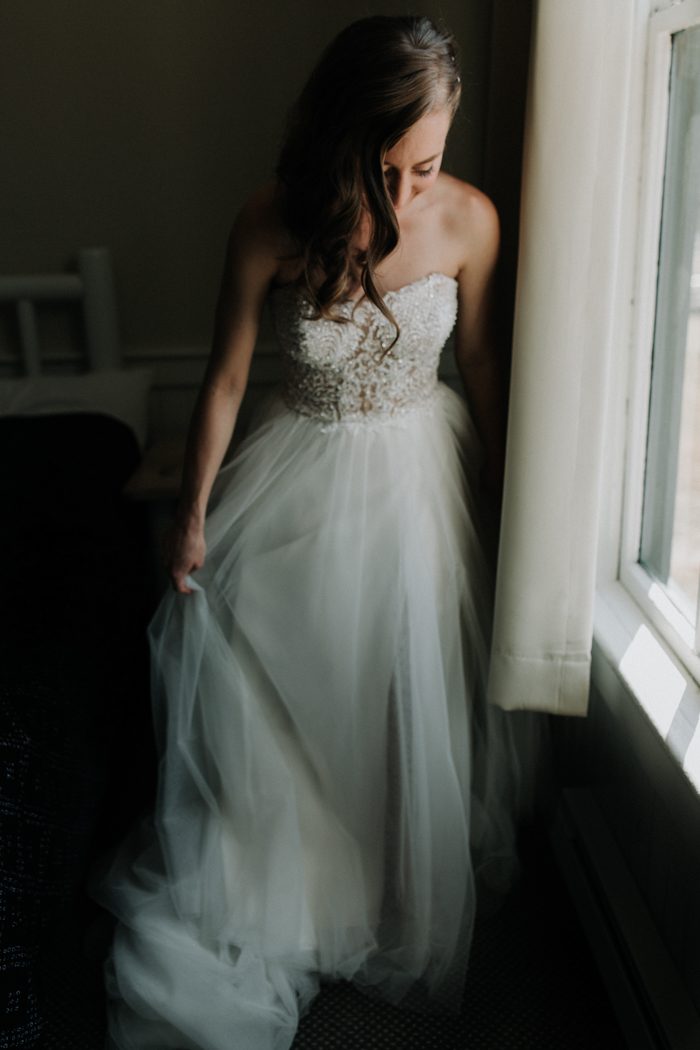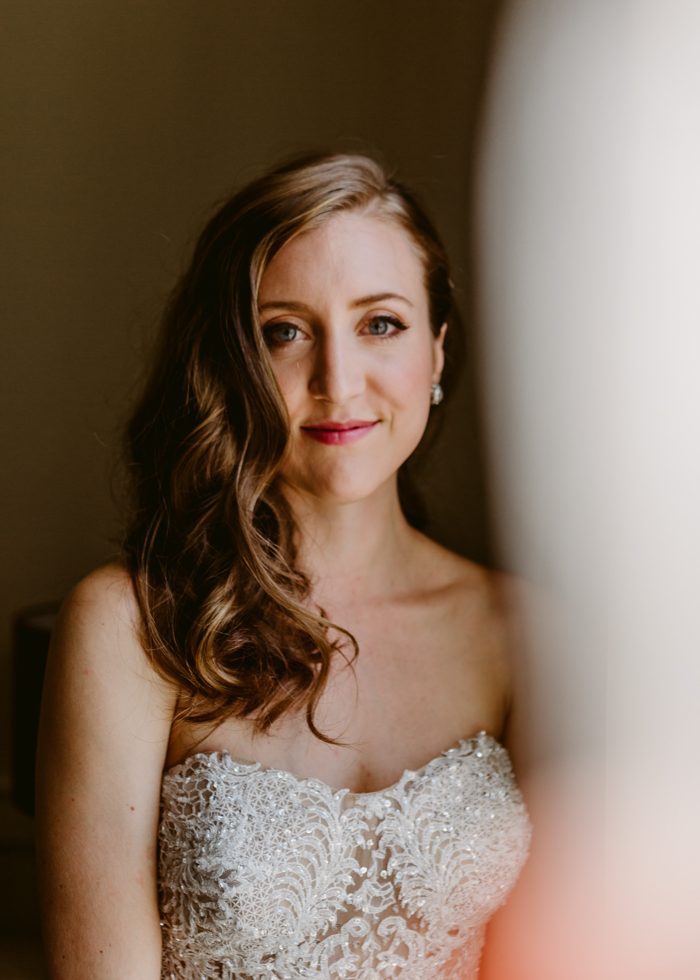 SHOP THIS LOOK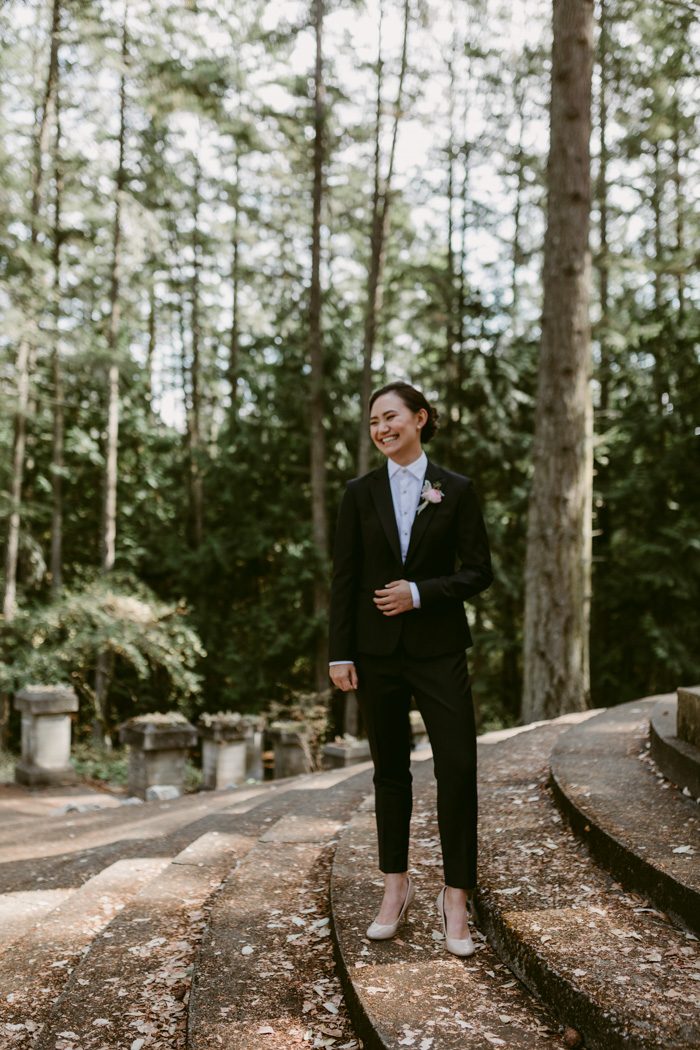 SHOP THIS LOOK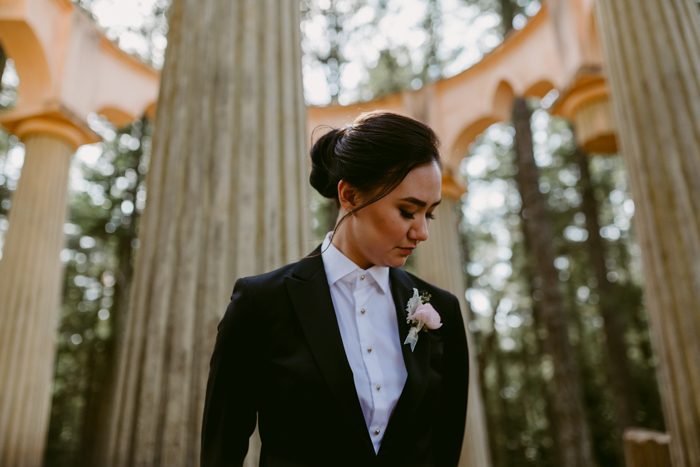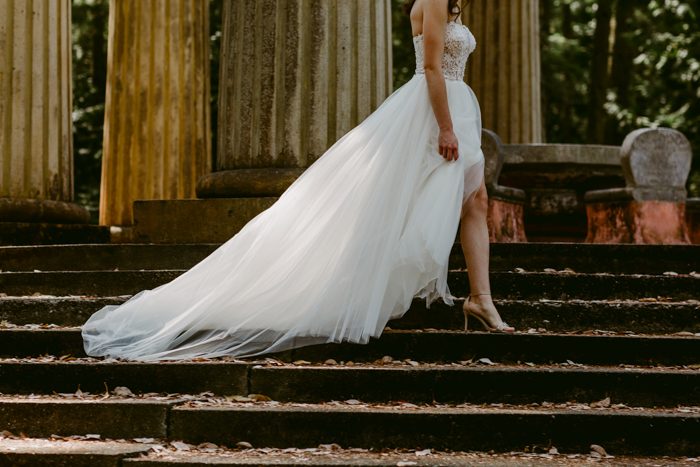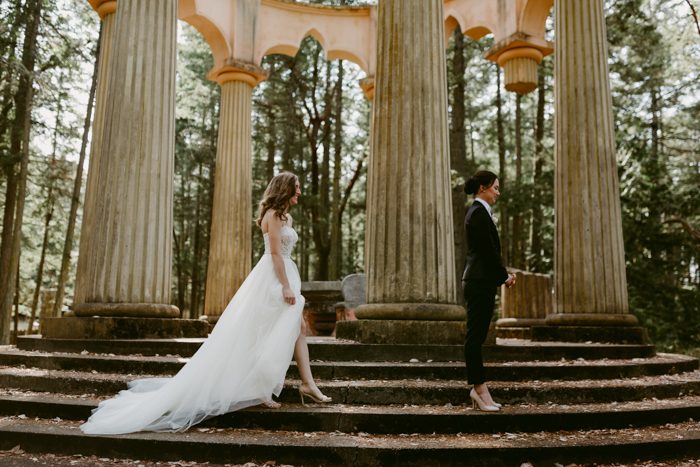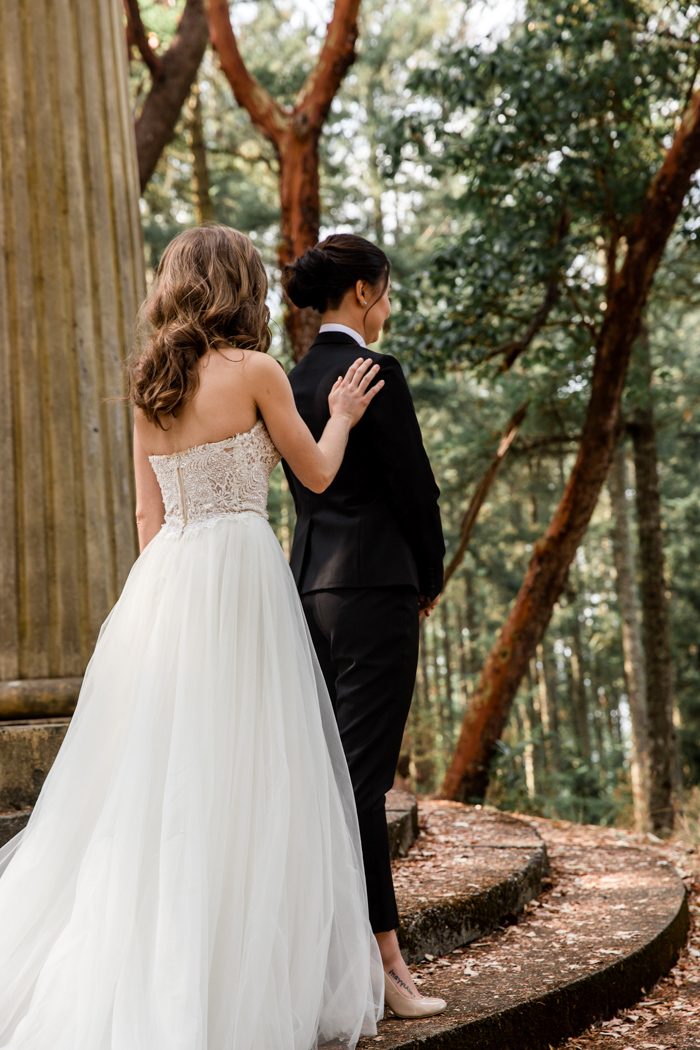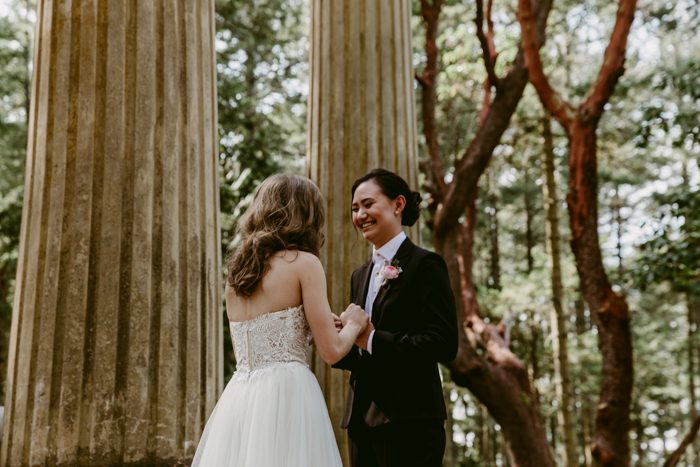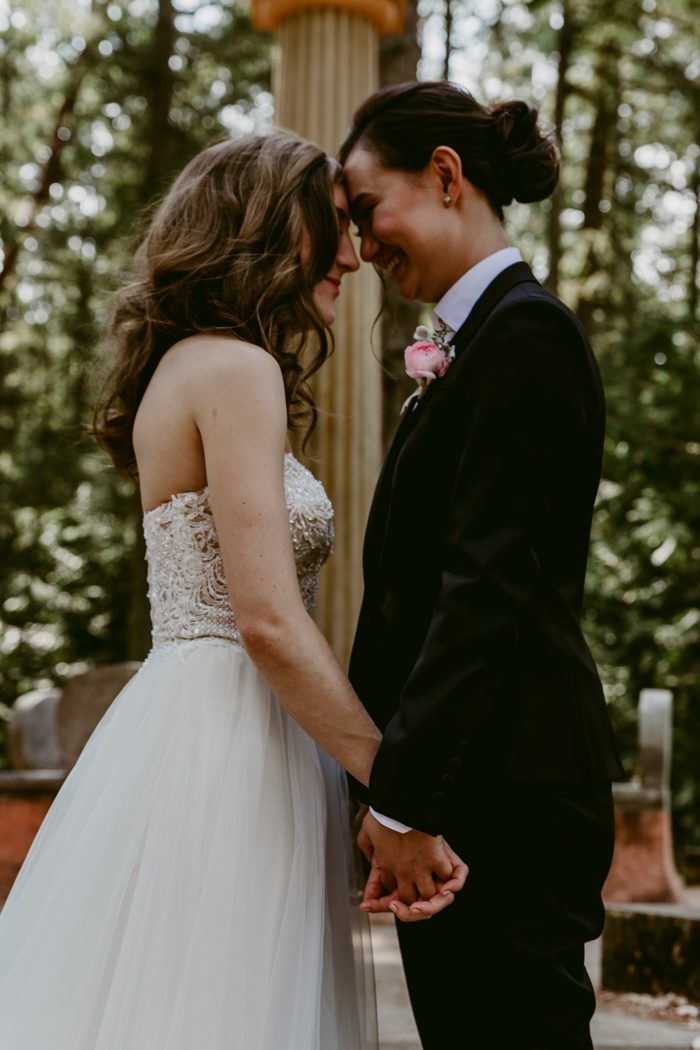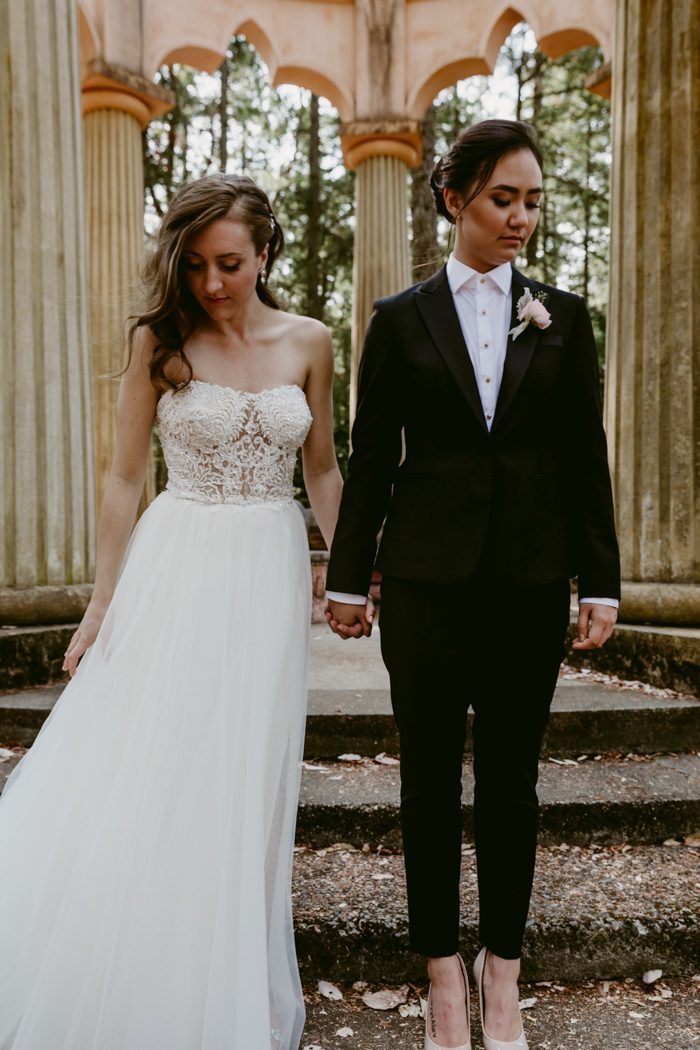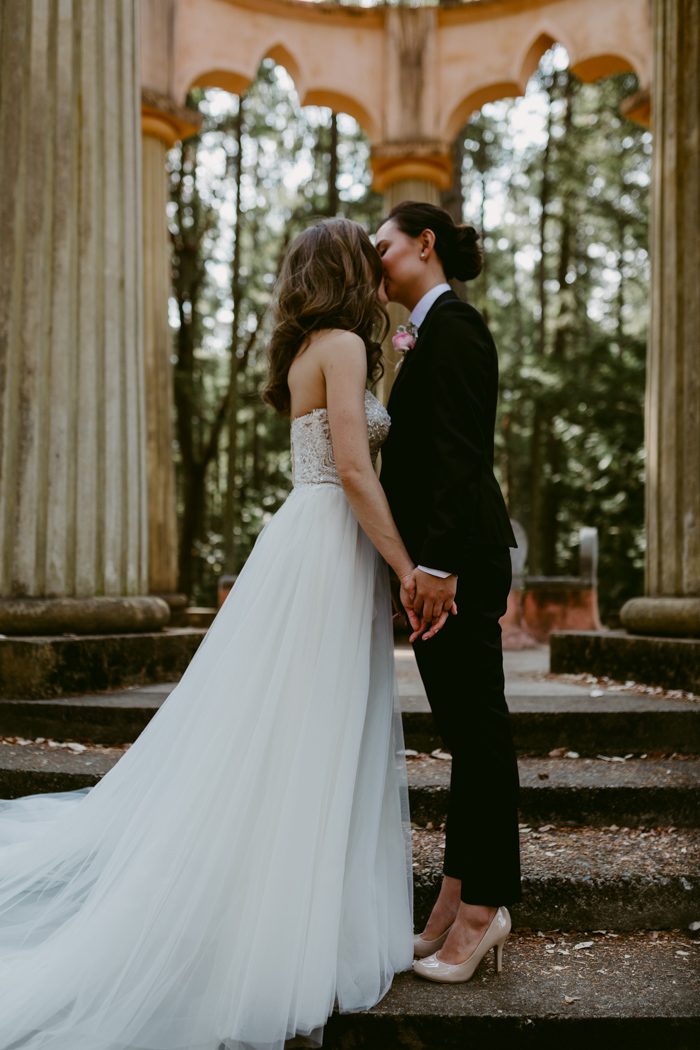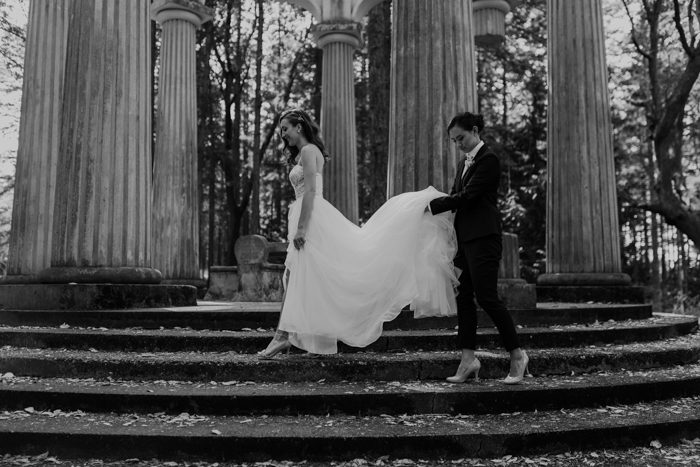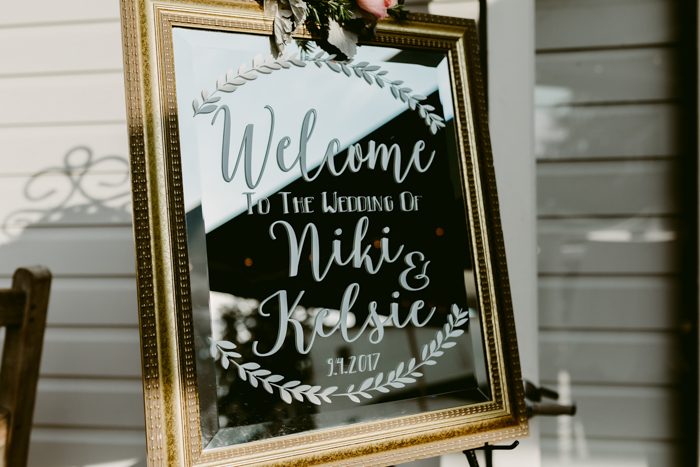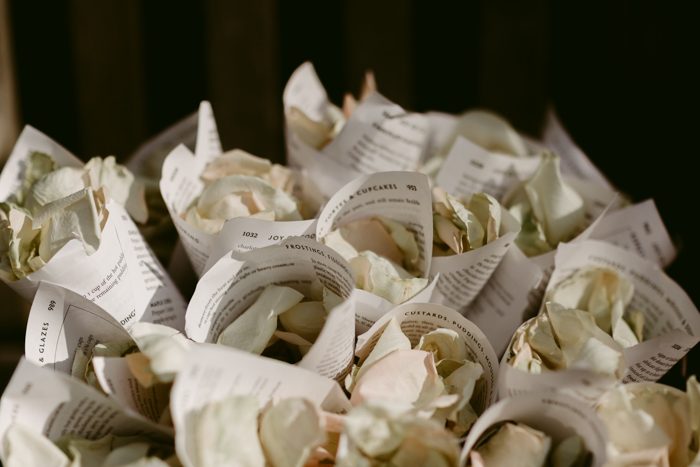 A small surprise for our guests were the family dogs who made a show-stopping cameo at our ceremony! Two of our family's old English sheepdogs were fluffed and ready to walk down the aisle and they were a huge hit. The puppy, Violet was an adorable and unpredictable bundle, while Rose, the well-trained big sister carried our rings down the aisle. Our guests loved seeing the pups and it was a funny surprise for all of us when Rose was reluctant to get up during the ceremony to give us our rings and needed a little (not so little) tug.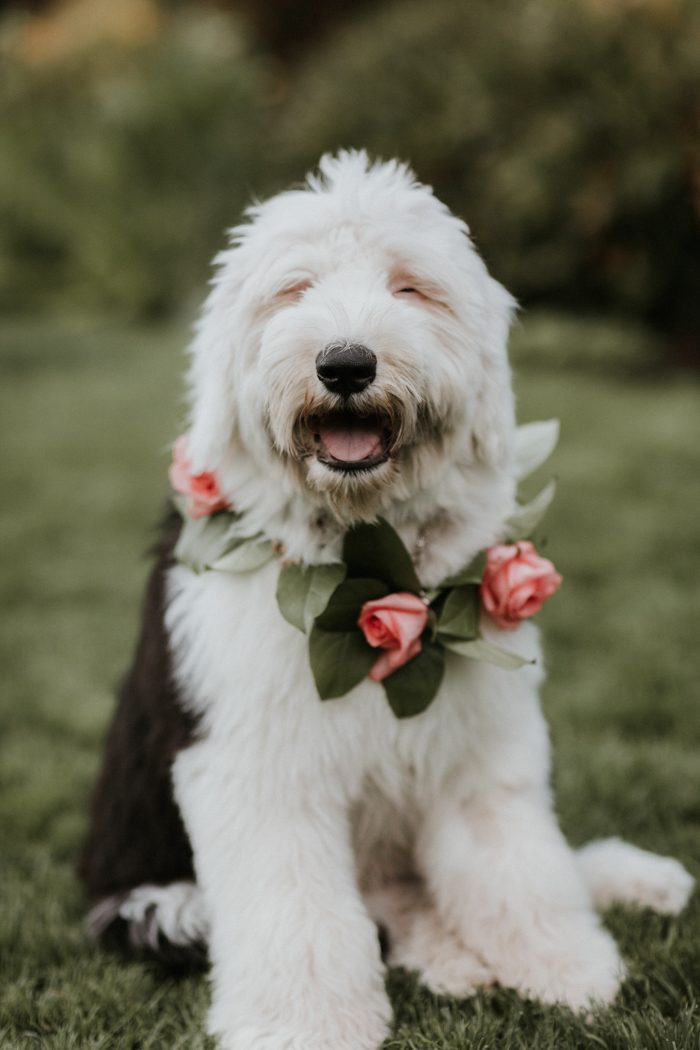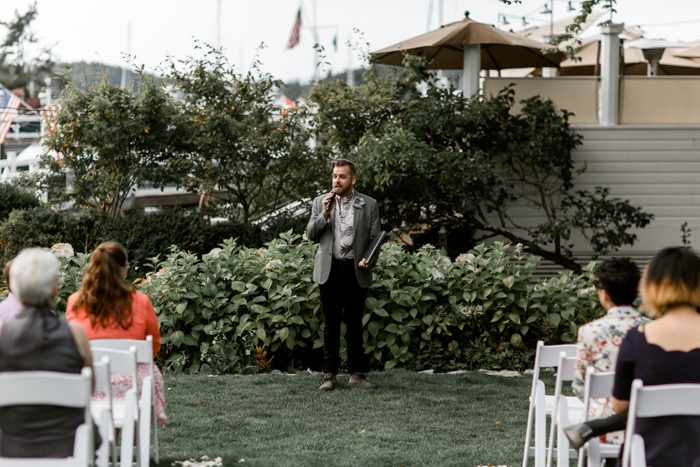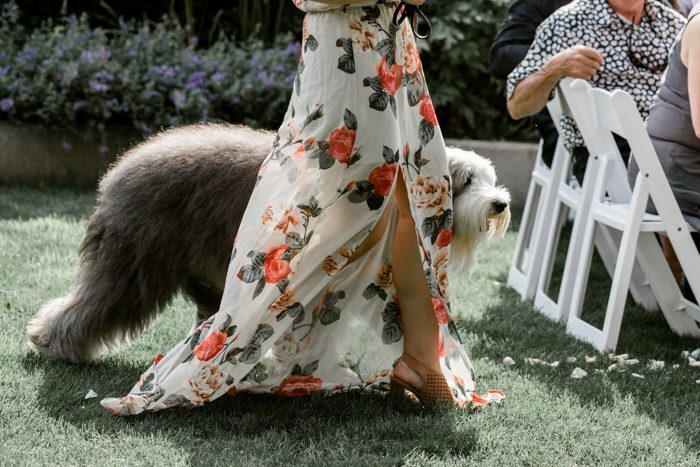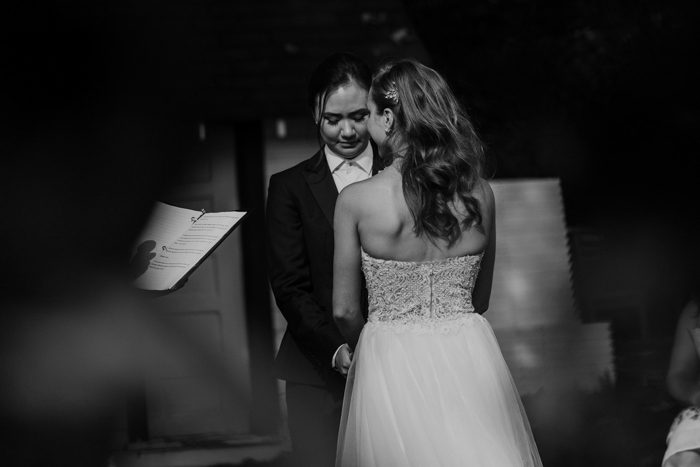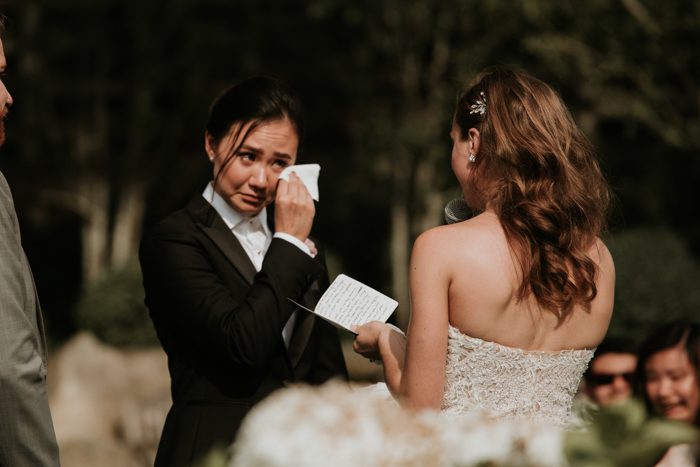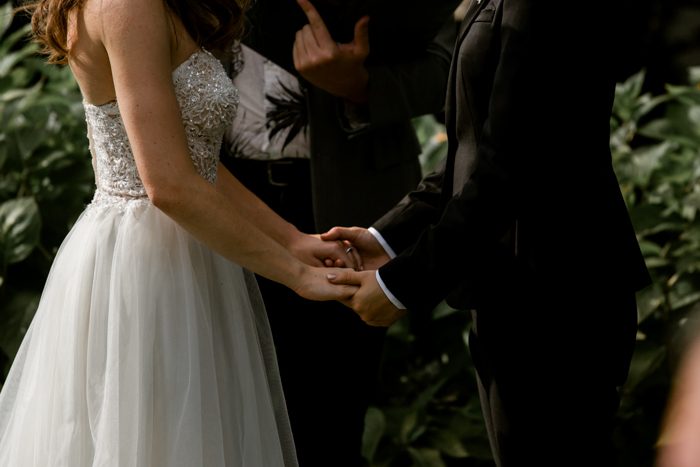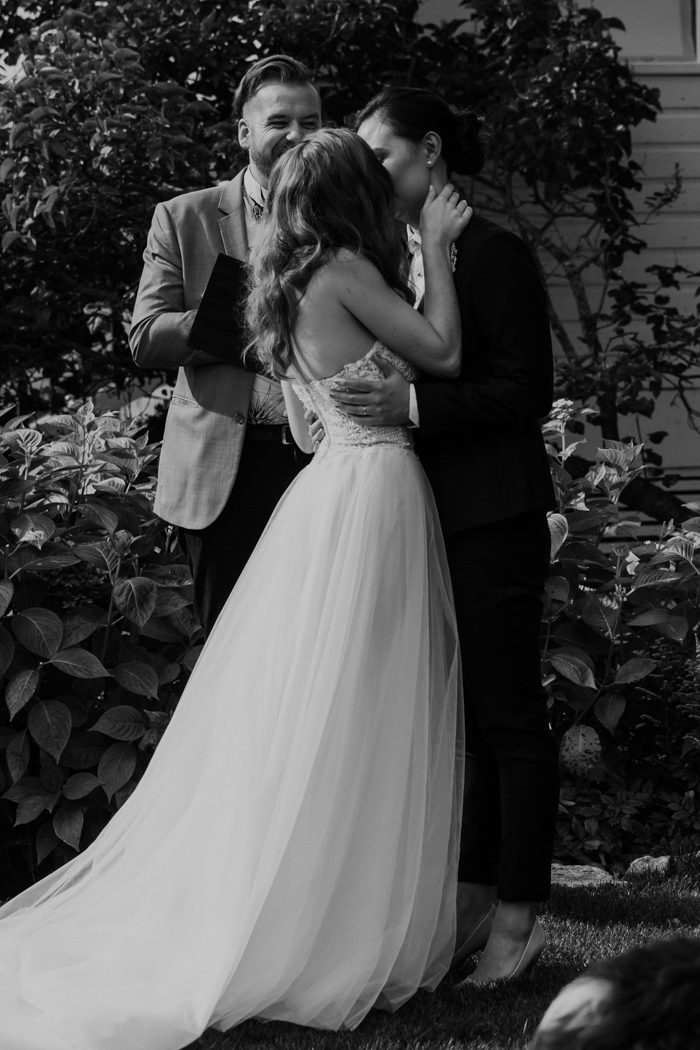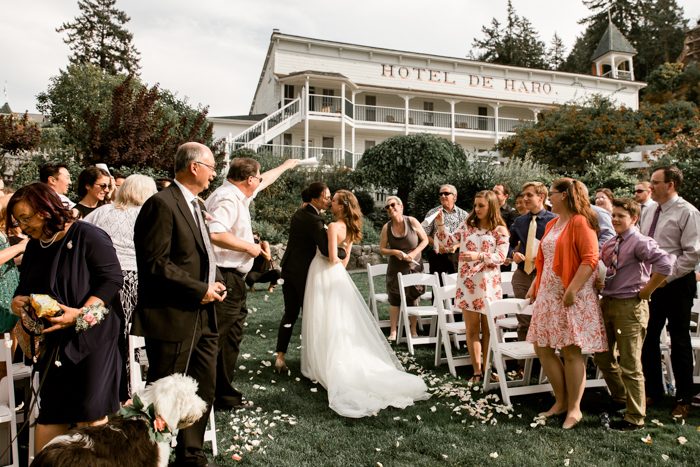 Having spent most of the day getting ready and making sure that everything was coming together, our favorite moments were right after the ceremony when things finally started to slow down. It all had felt pretty surreal until then, and our photographers were able to capture beautiful, genuine moments as it all sunk in and we realized we were finally married. I don't think either of us will forget how it felt to be together as a married couple for the first time.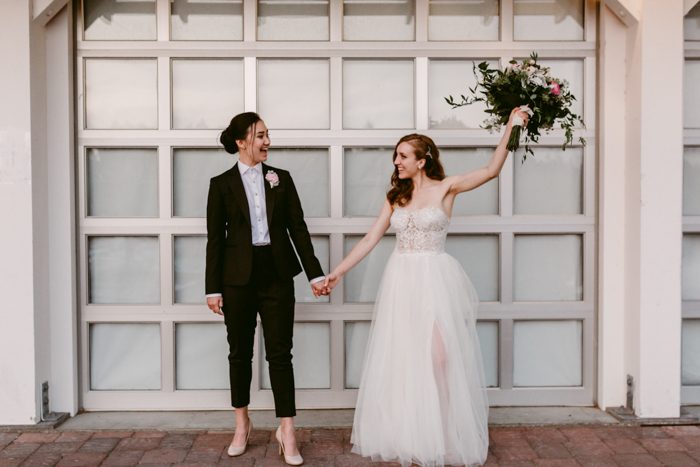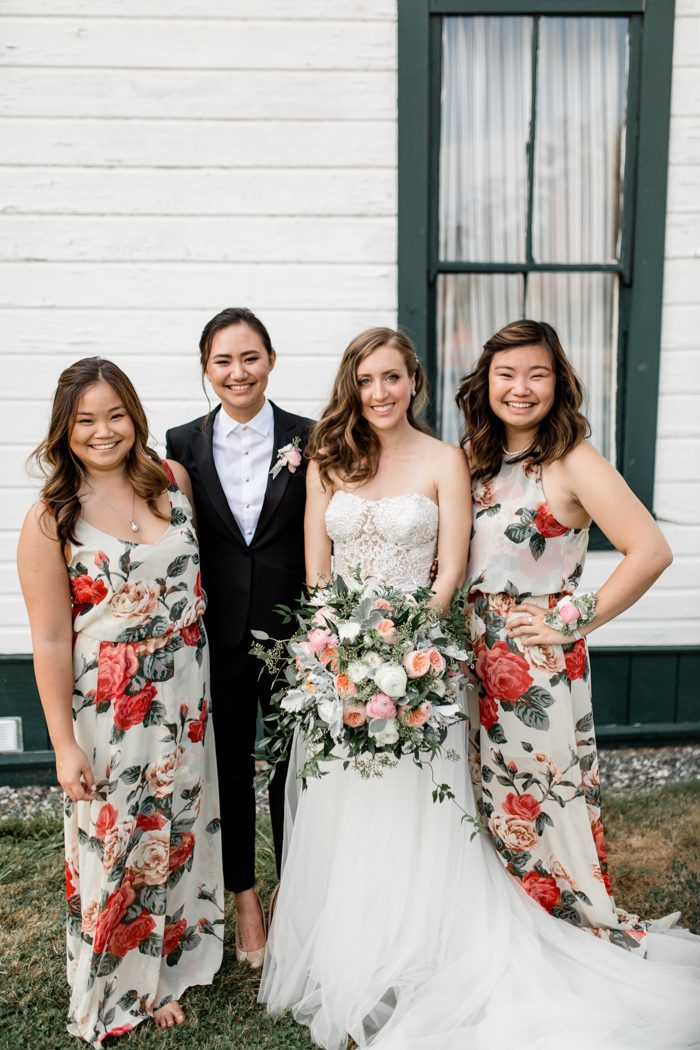 SHOP THIS LOOK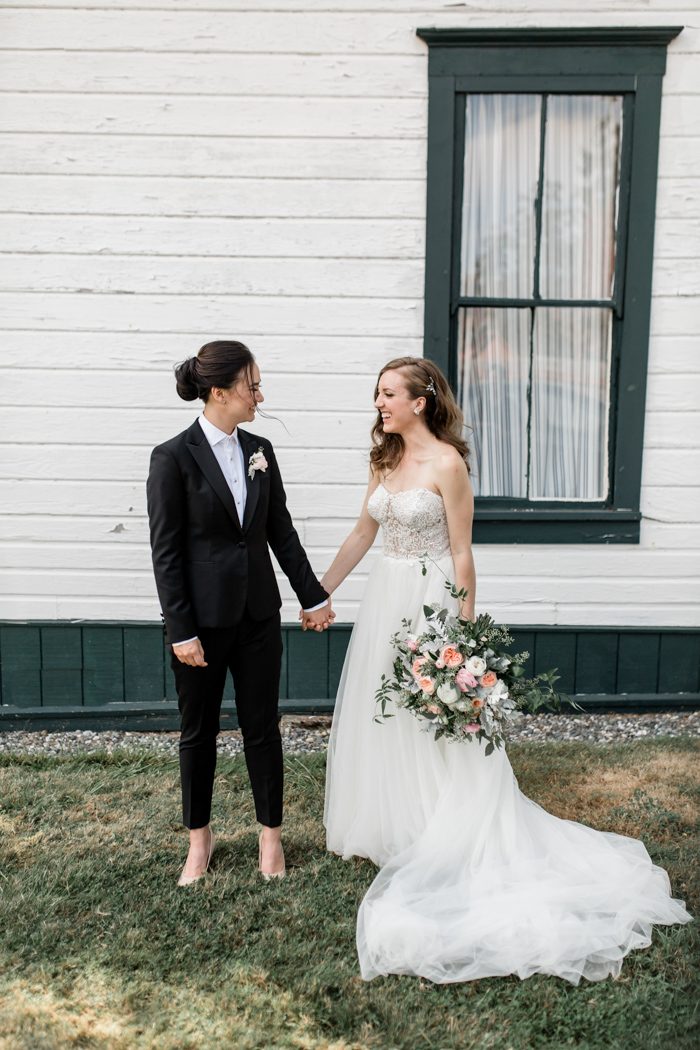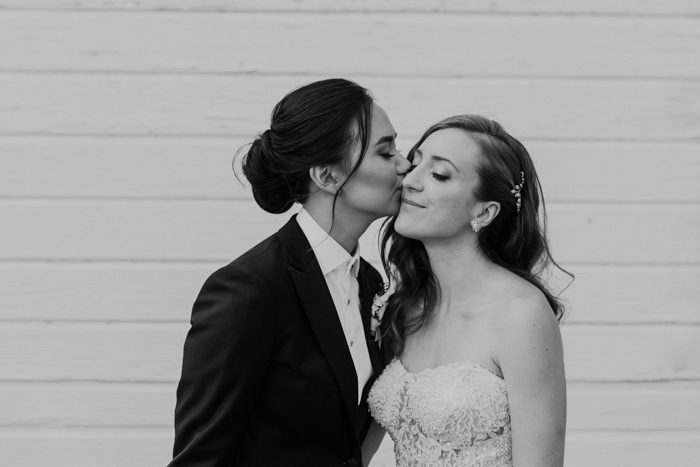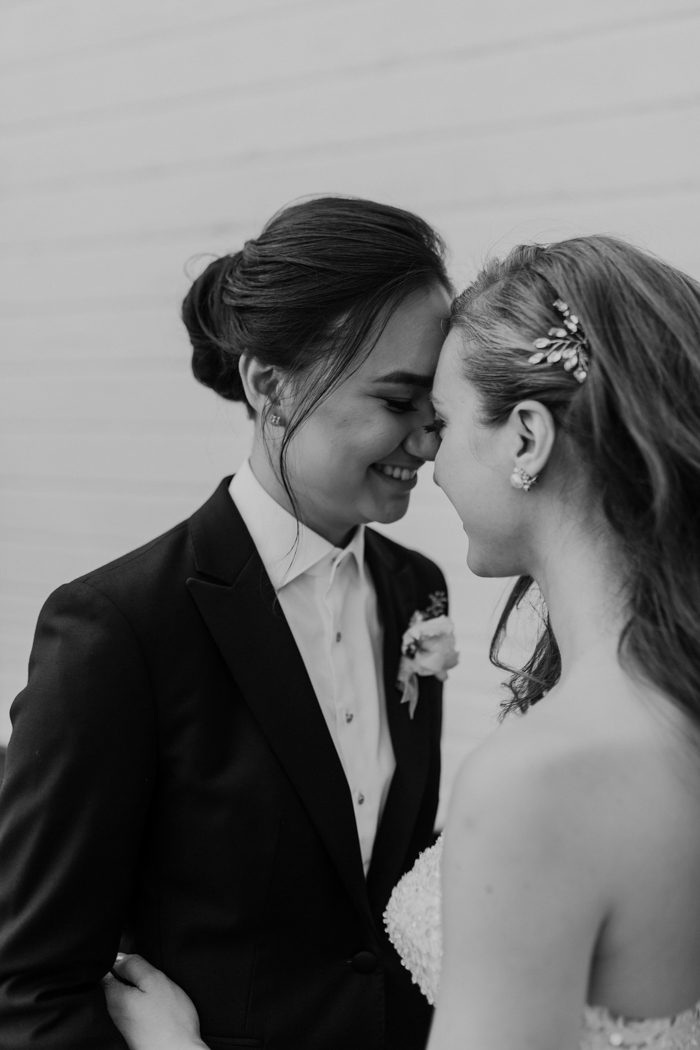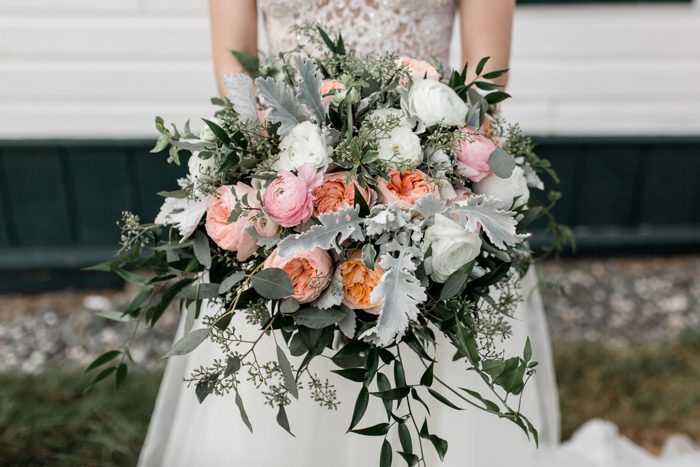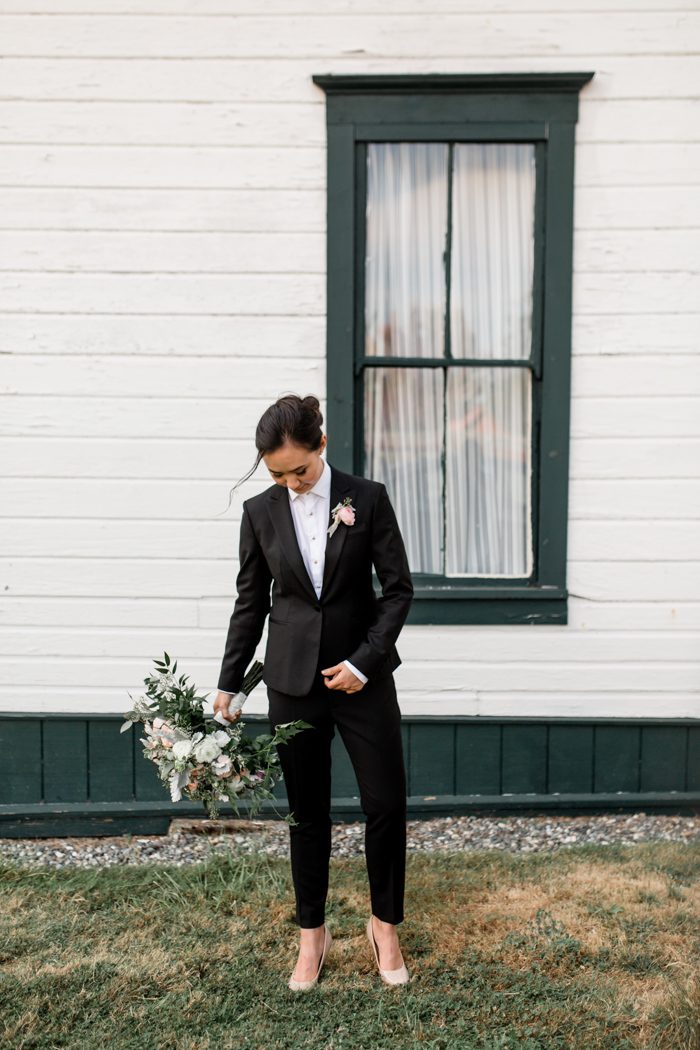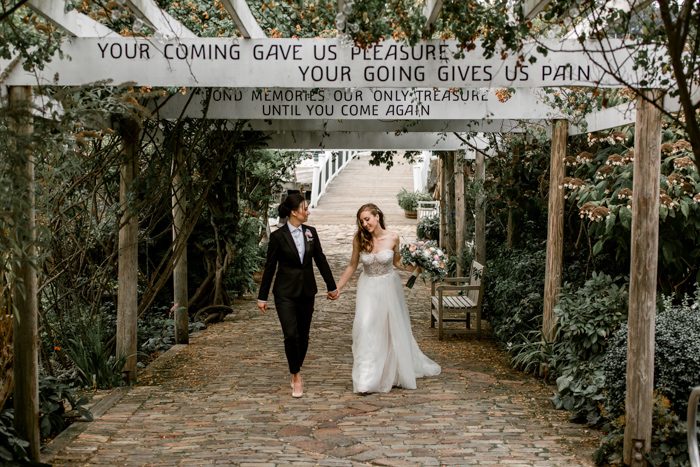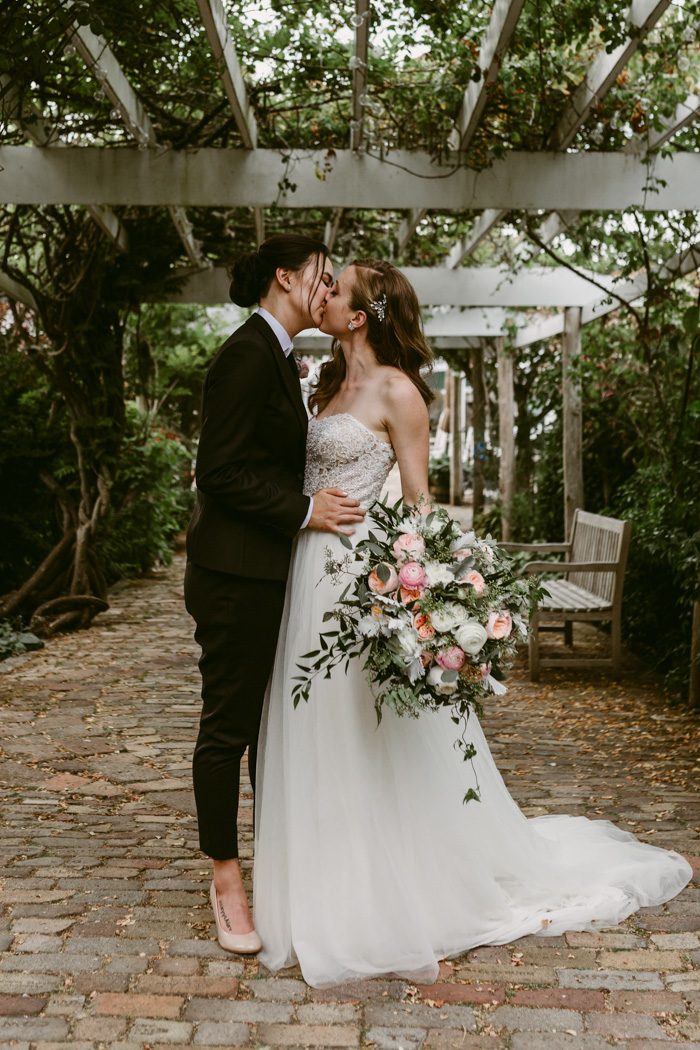 We felt so extremely lucky to not only have phenomenal photographers, but ones that we could call our friends. Sarah and I work for the same company and I knew that when it came time to choosing someone to capture our wedding, no one would be better! Sarah and Becca were always fun and easy going, had every next step planned out, and found so many gorgeous spots on the resort for us to take pictures. We didn't realize it at the time, but you spend most of your wedding day with your photographers and we felt so fortunate to spend it with wonderful friends who were able to capture our most intimate moments.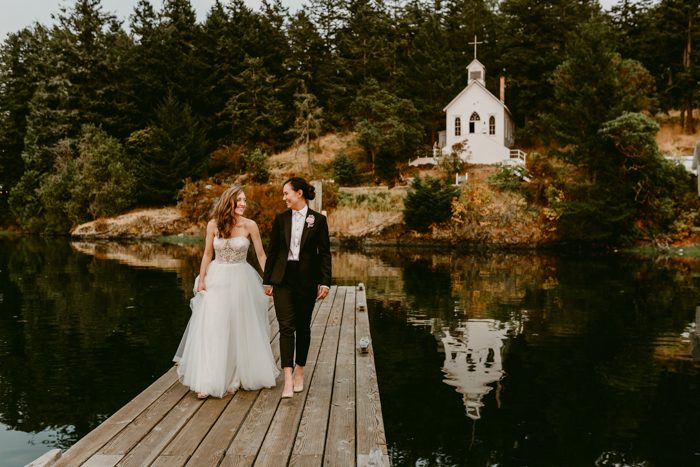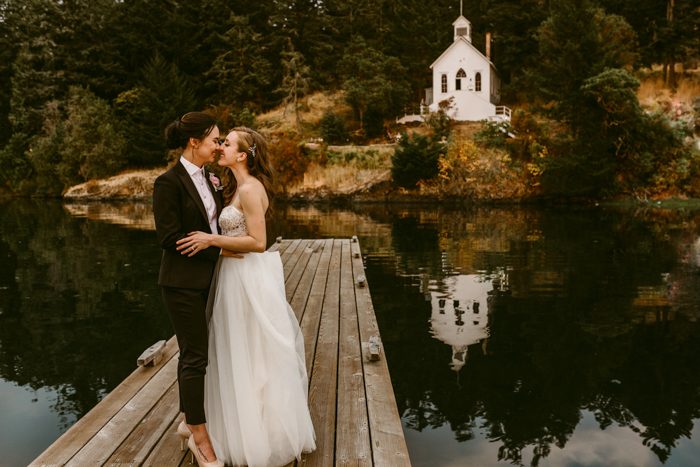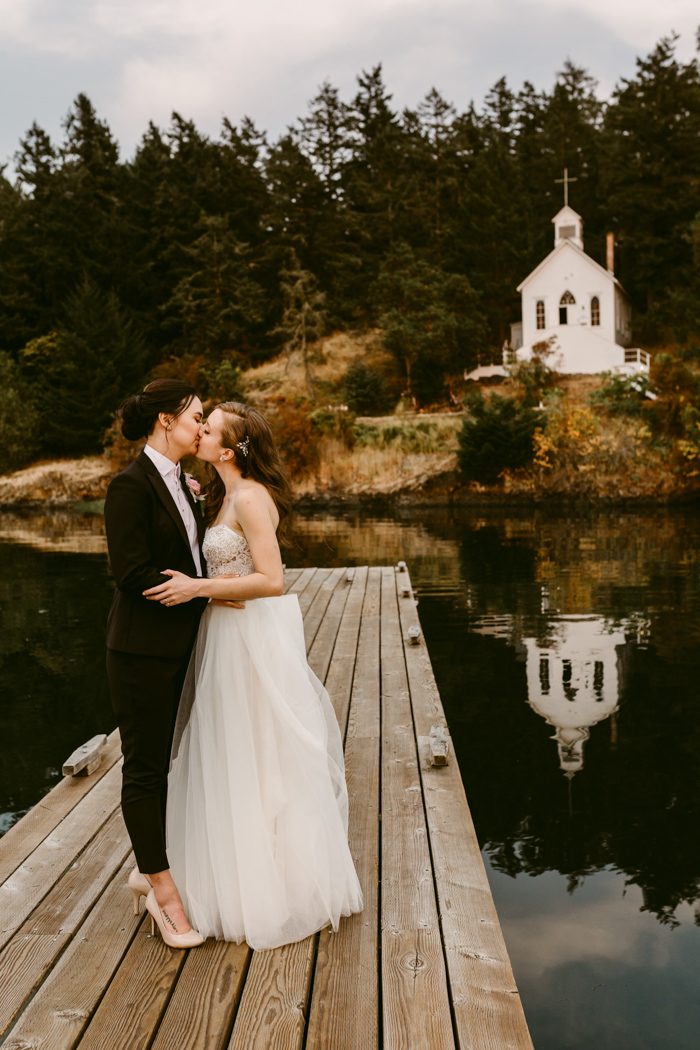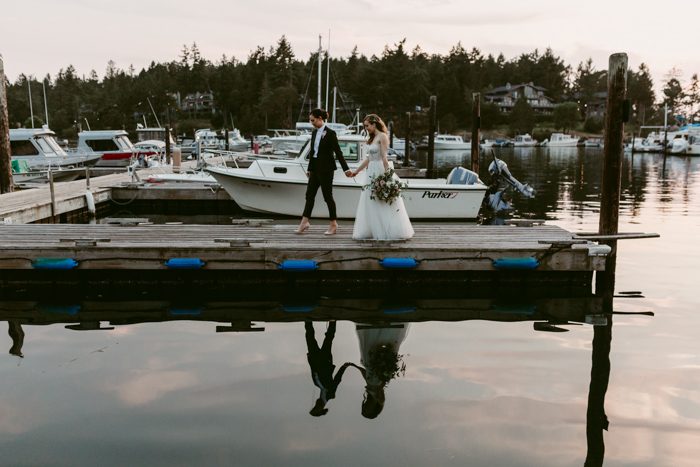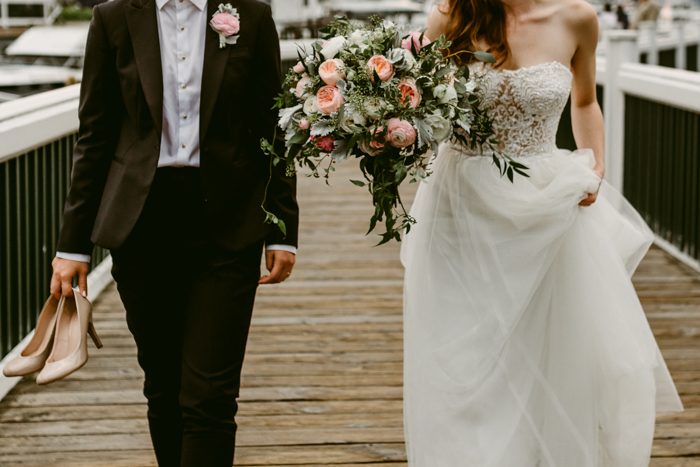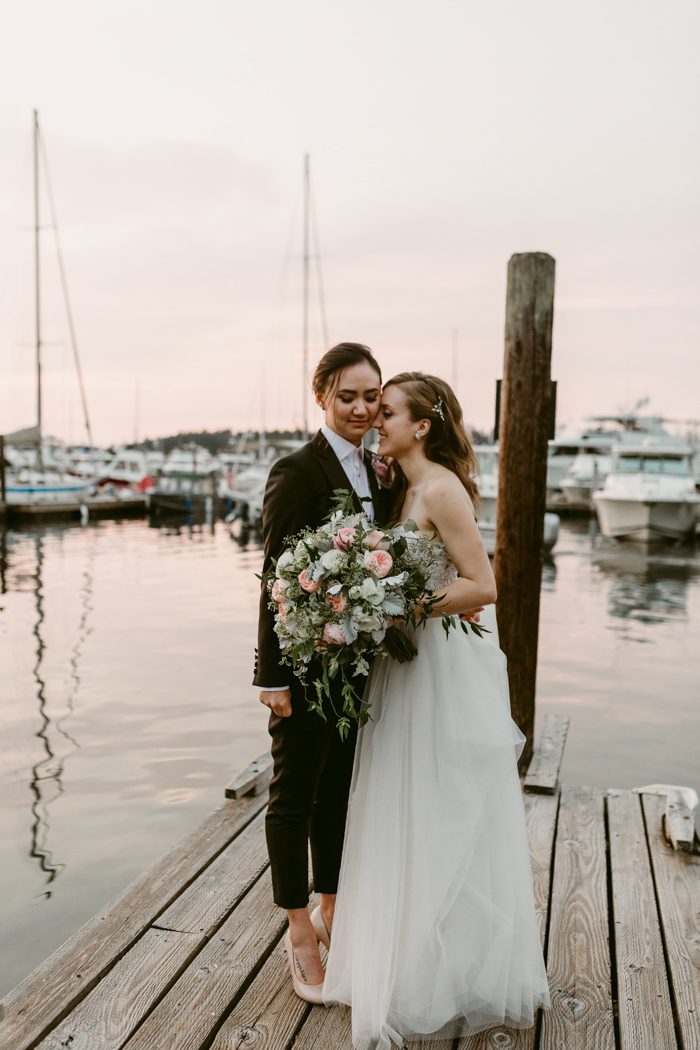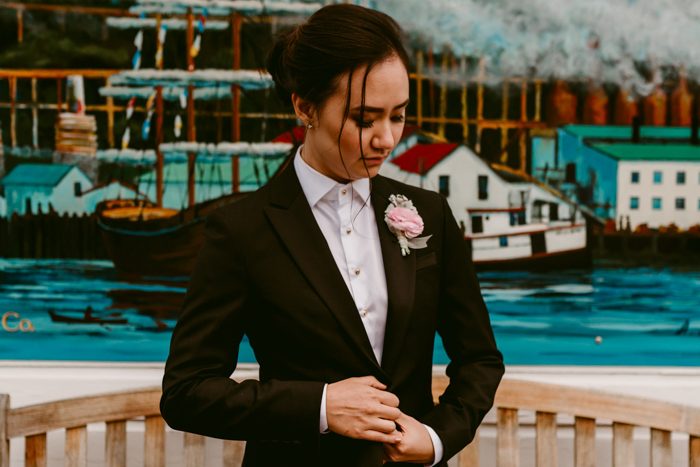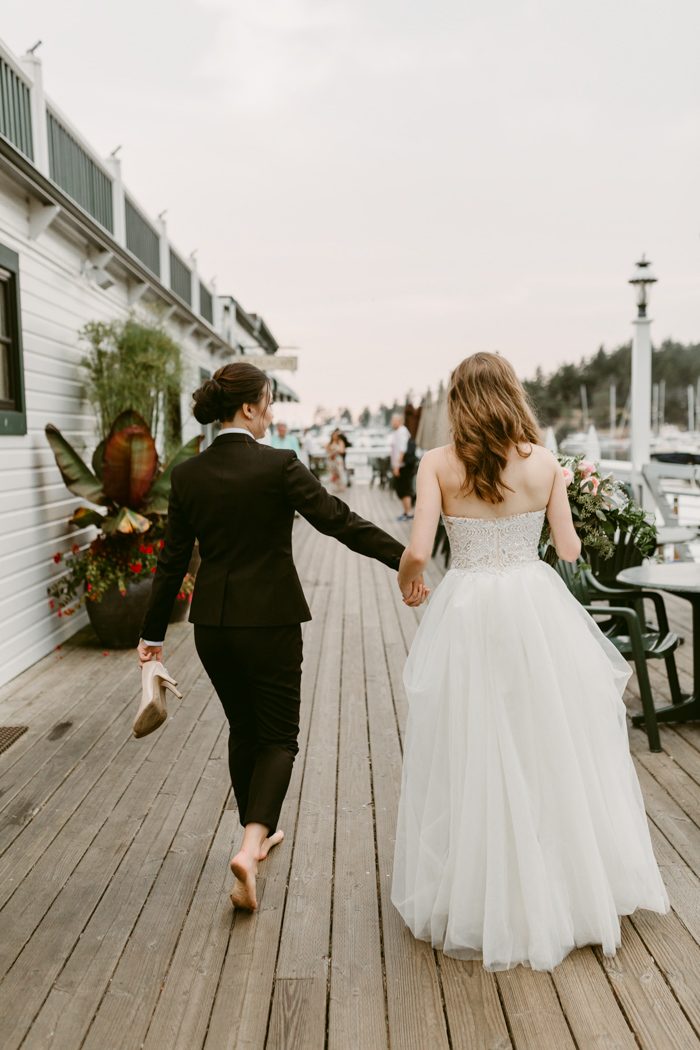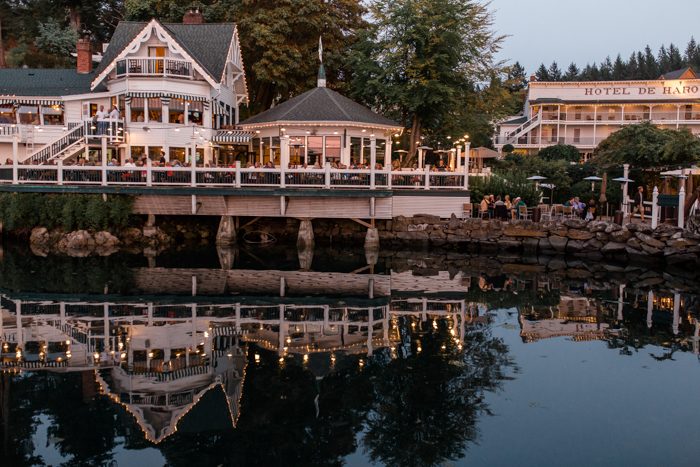 Everyone and their mom will give you advice on how to plan your wedding! Take the advice that you like and feel free to ignore the rest! This is an age old tradition and everyone will have their opinions but at the end of the day, if you and your spouse are happy and excited, everyone else will be too. We spent so much time worrying about how much fun our guests will or won't have but on the actual day, they were all just happy to be with us regardless of the dessert options or photo booth props.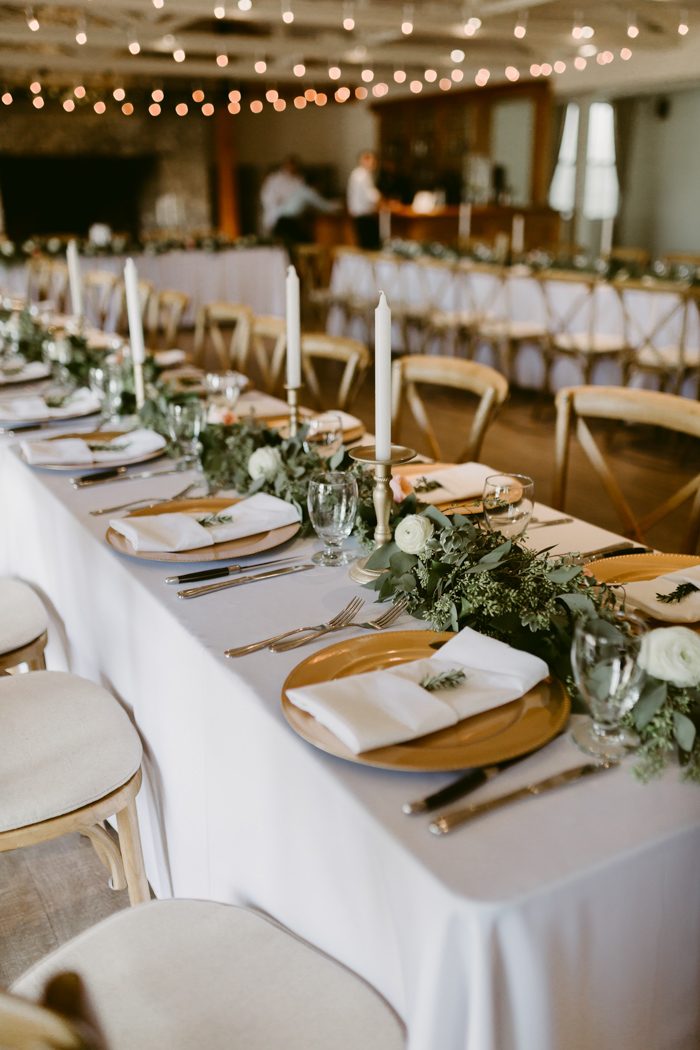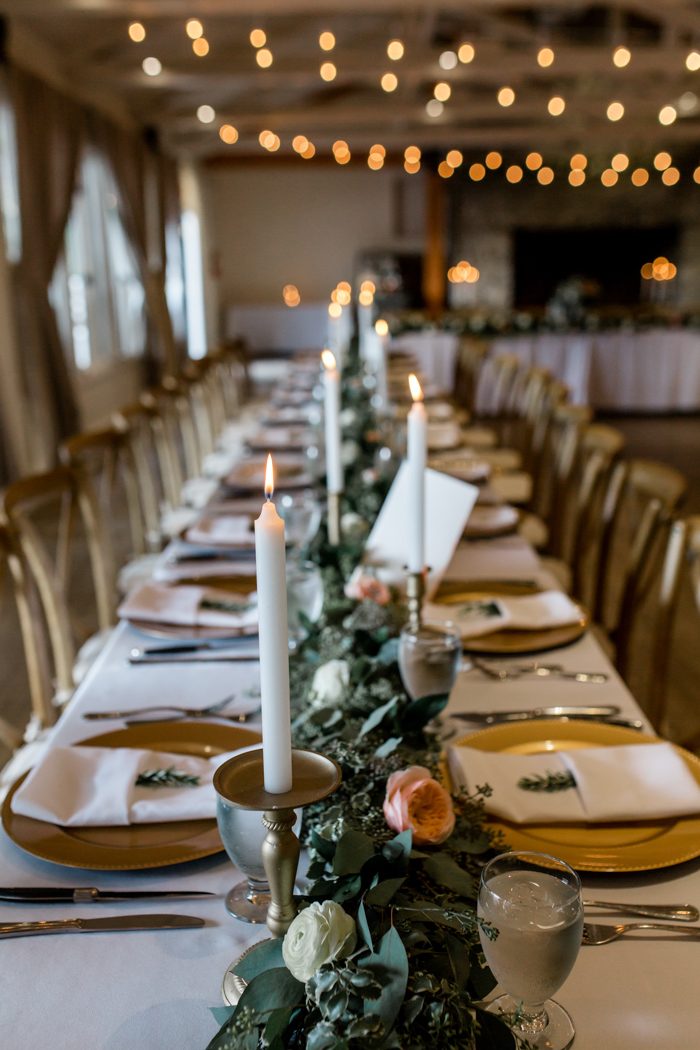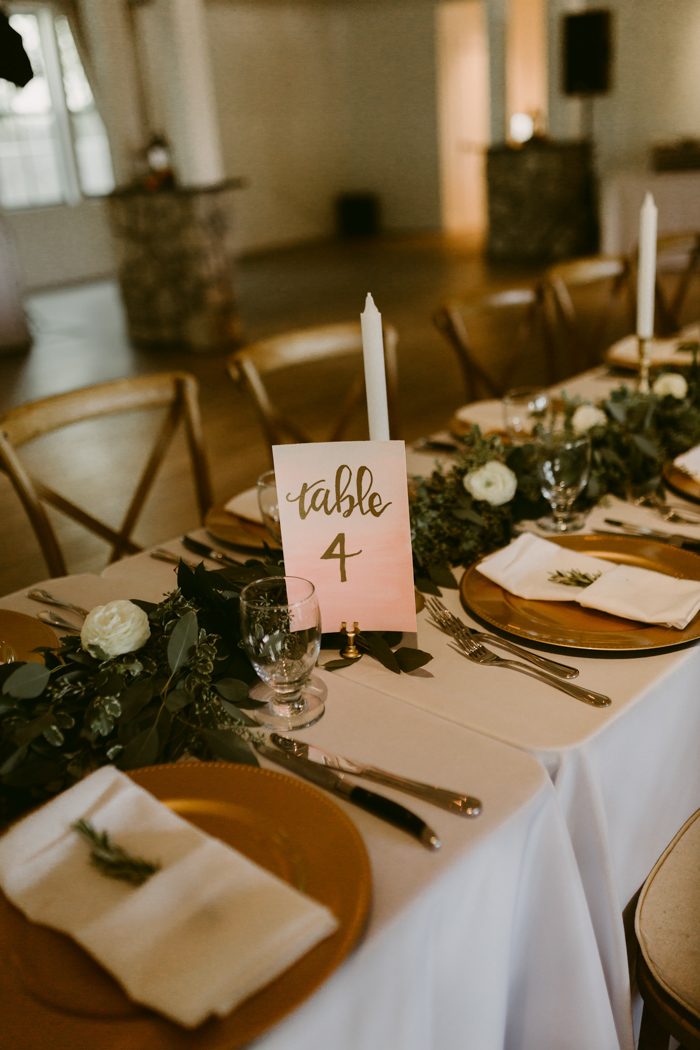 SHOP THIS LOOK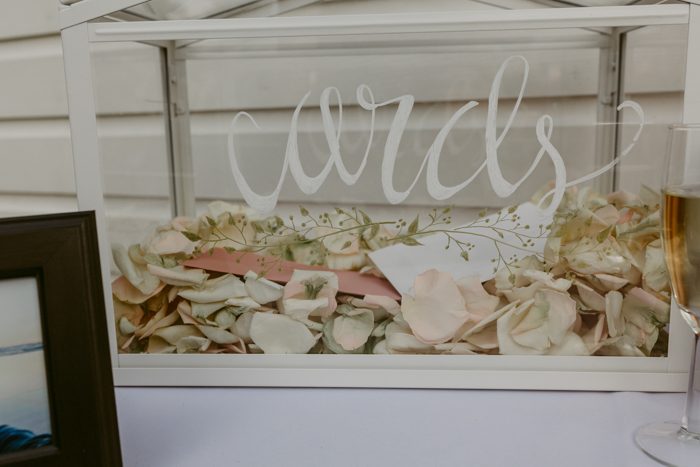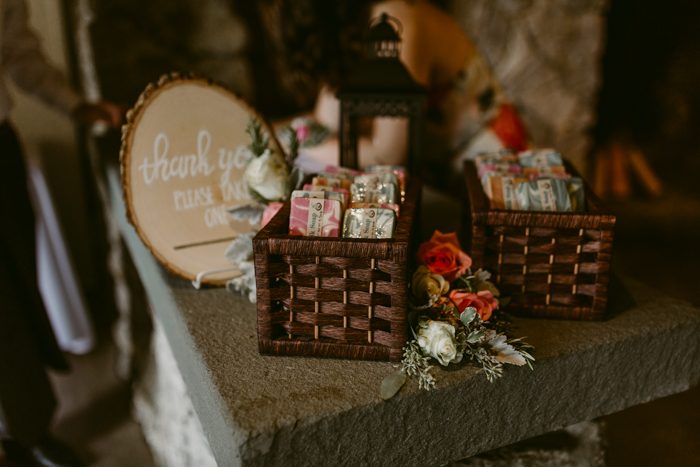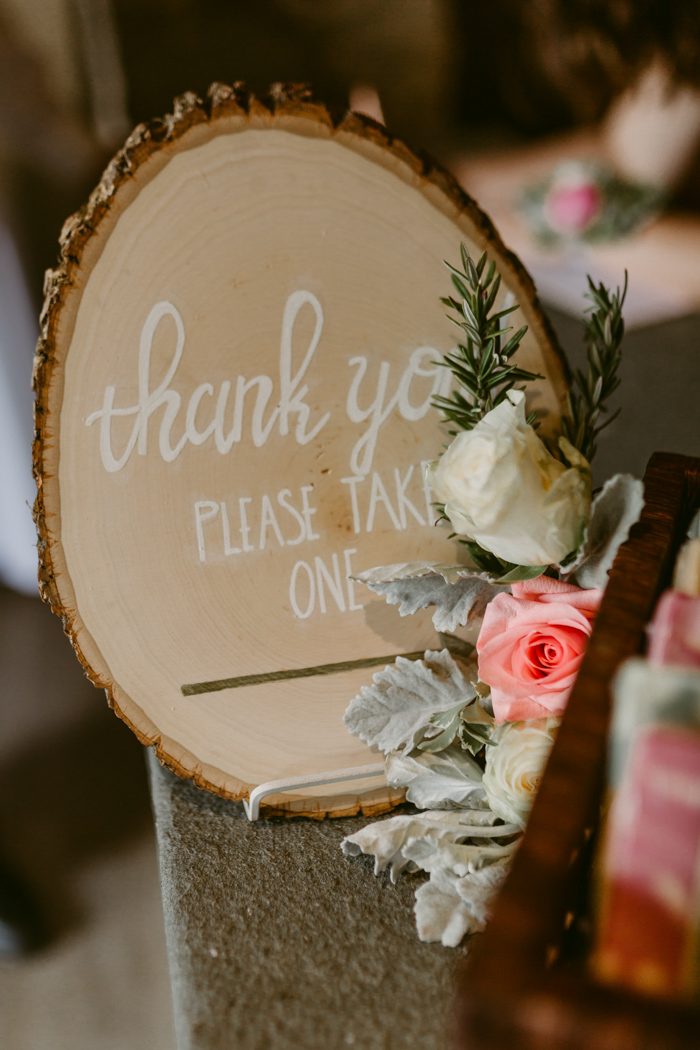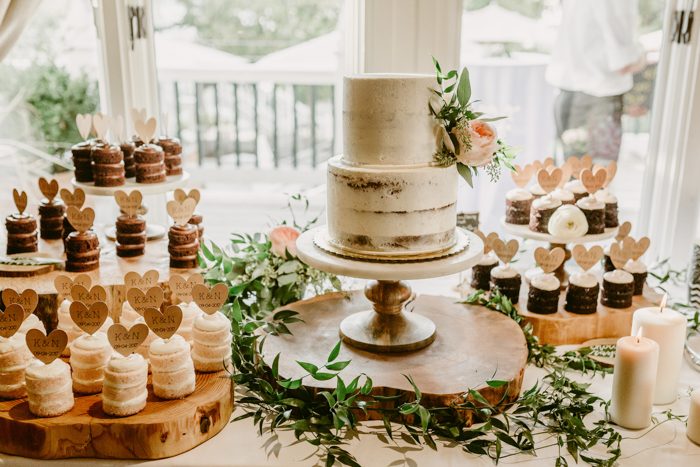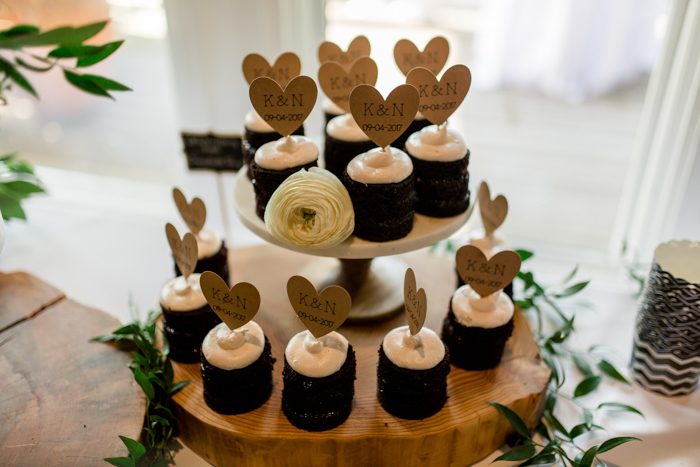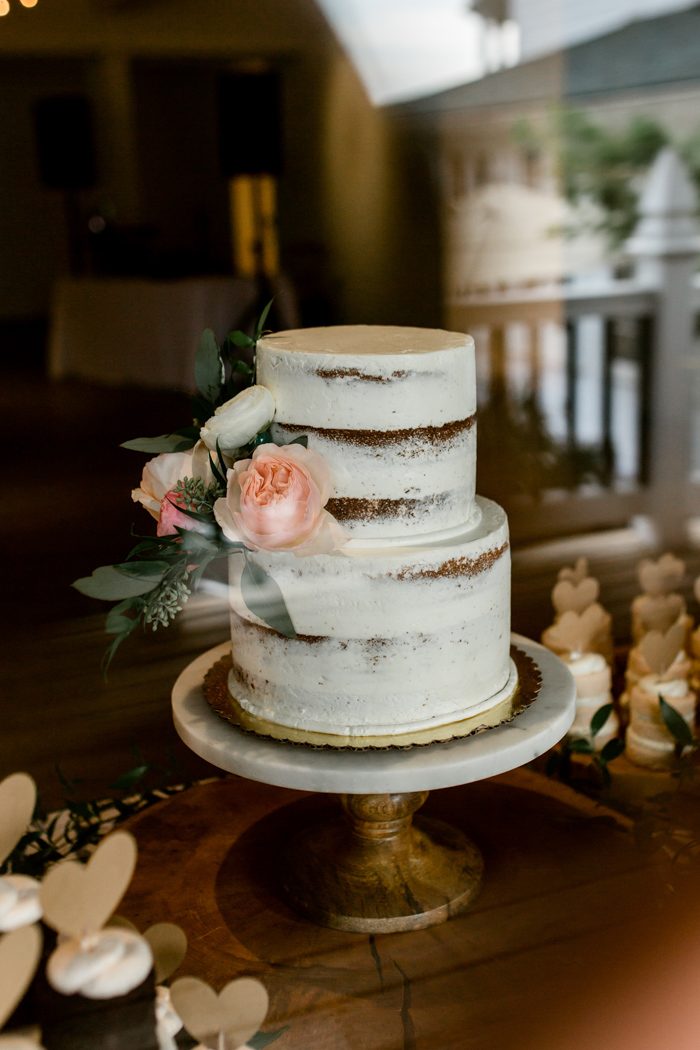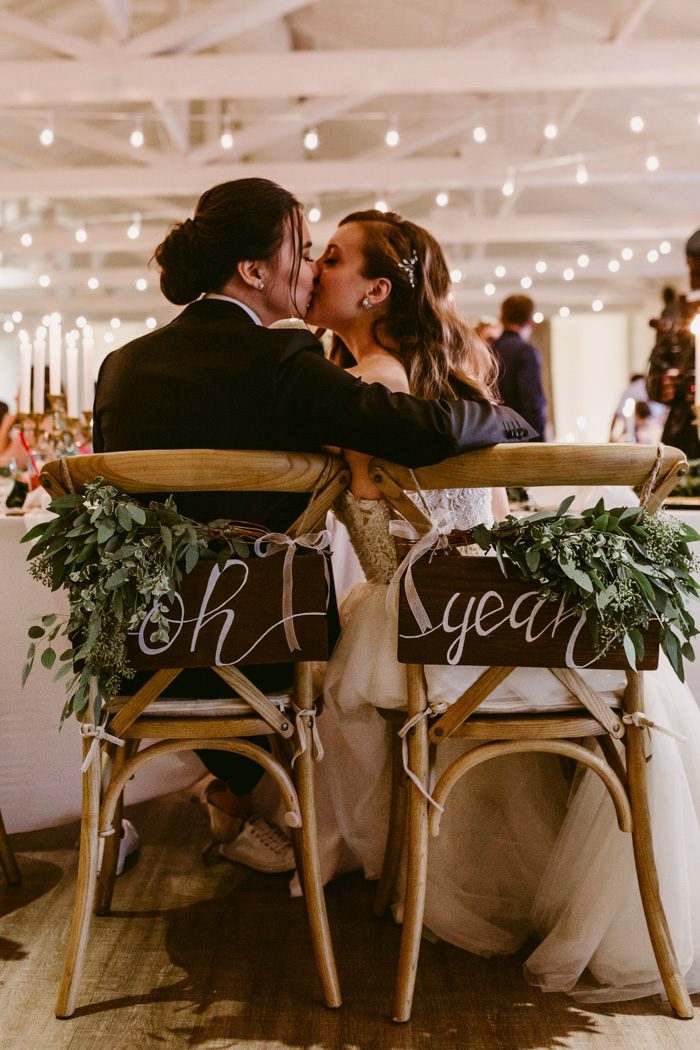 Our biggest congratulations to Niki and Kelsie, and an extra special thanks to photographer Sarah Karlan for sharing this enchanting wedding with Junebug! If you love the idea of a waterfront wedding, you won't want to miss Alison and Steve's colorful waterfront San Diego elopement for more stunning inspiration!