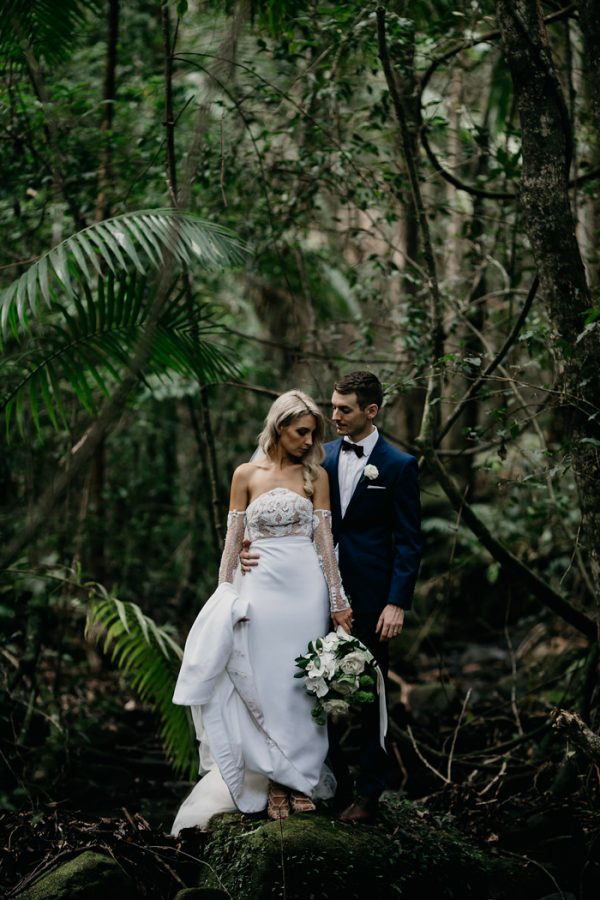 Jess and Ben's outdoor wedding at Greenfield Farm Estate has all of the botanical beauty. With florals being one of the main focuses for their wedding day, these two killed it in dreaming up what they wanted, and The Fernery Co executed it all flawlessly. As if the blooms weren't perfect enough, the scenery at Greenfield Farm Estate just added to the dreaminess of it all. With their photographer, Jason Corroto Photo, Jess and Ben took a moment to relax with their wedding party and had a quick picnic in the woods topped off with champagne.
The Couple:
Jess and Ben
The Wedding:
Greenfield Farm Estate, Sydney, Australia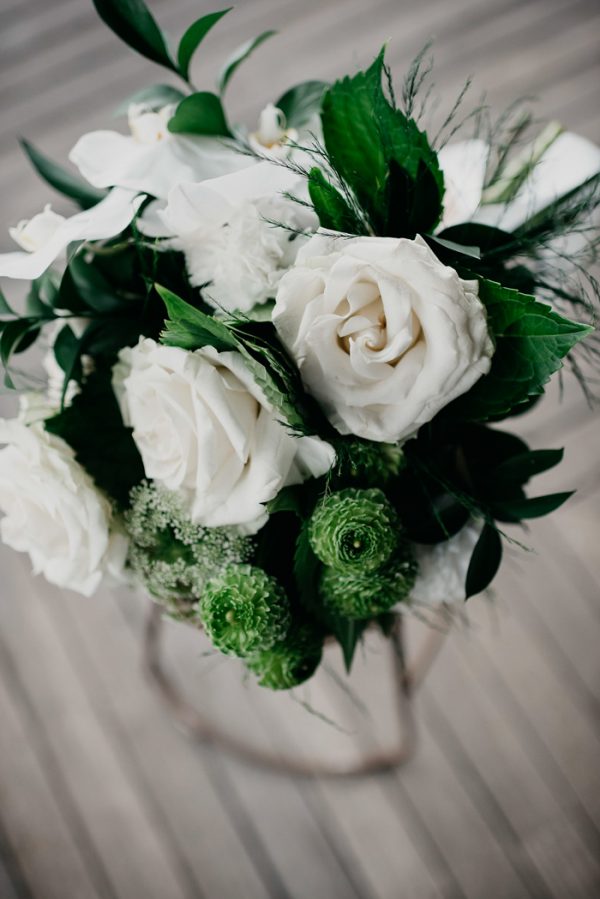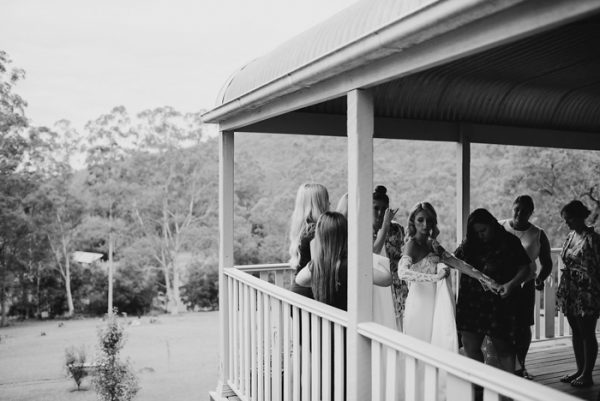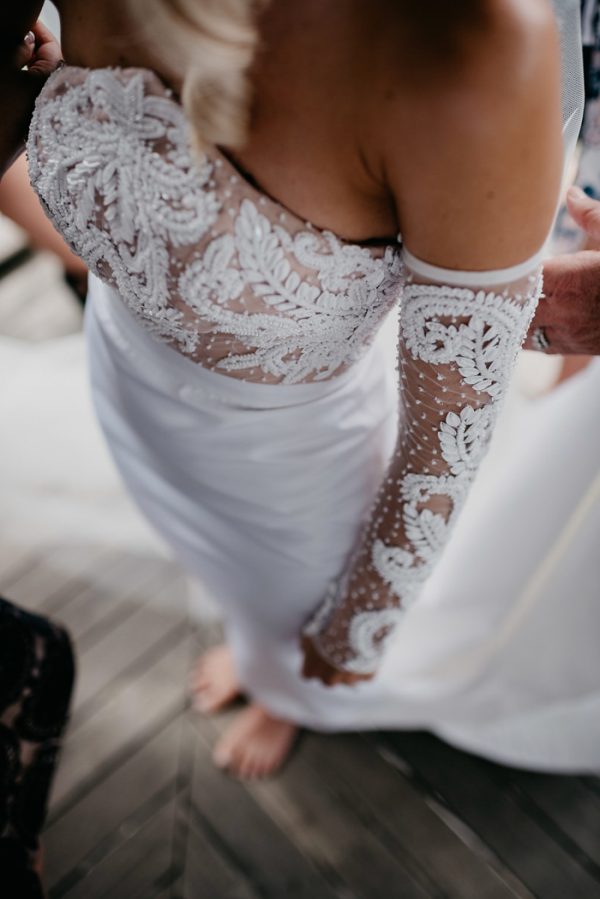 I didn't have style that I had in mind for my dress, I just wanted a dress that reflected me. I ended up designing a custom dress with the amazing Mariam Seddiq. I absolutely loved the pattern of beads that were hand sewn on my bodice and sleeves, the design Mariam created was perfect! I wanted to pair this back with simplistic bridesmaid dresses that had just a hint of colour. The boys were looking bold in their navy suits with burgundy accents.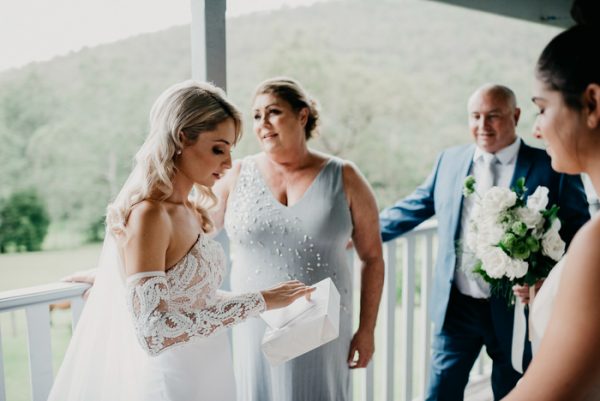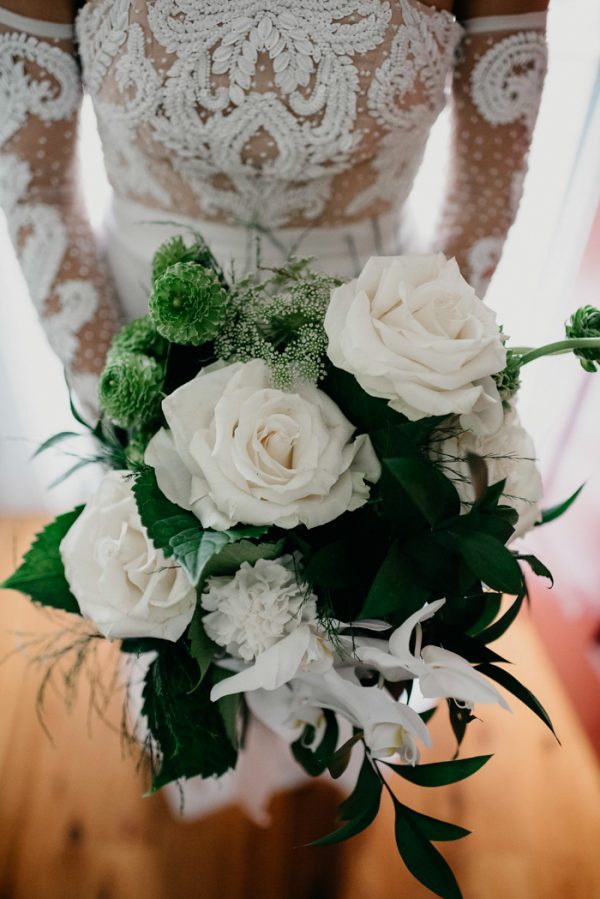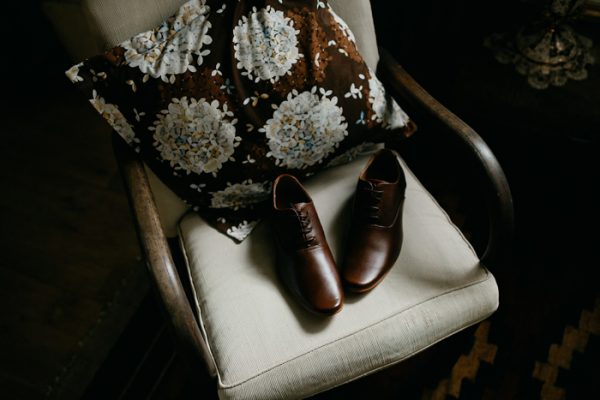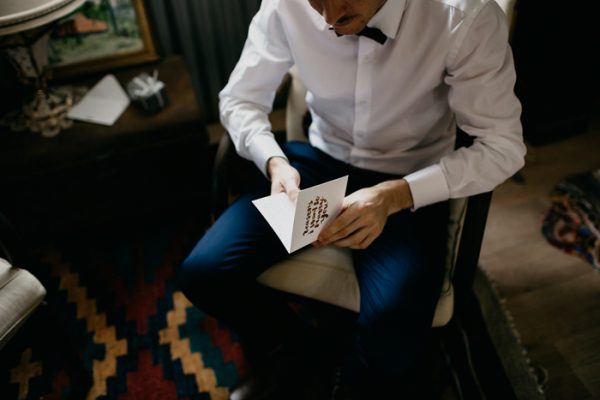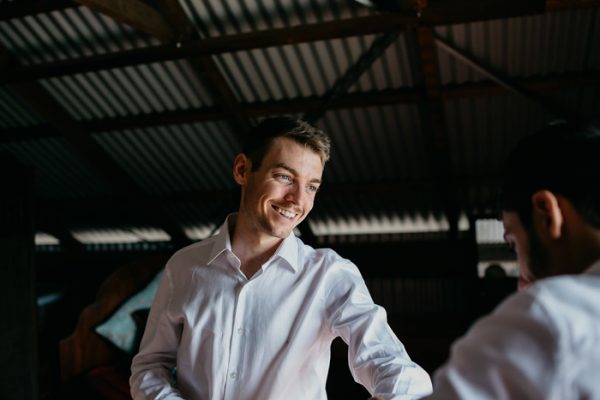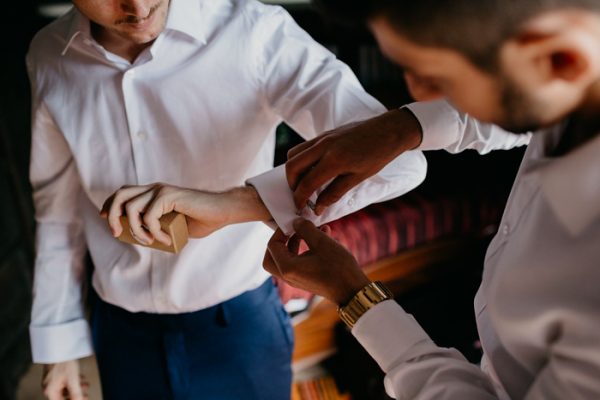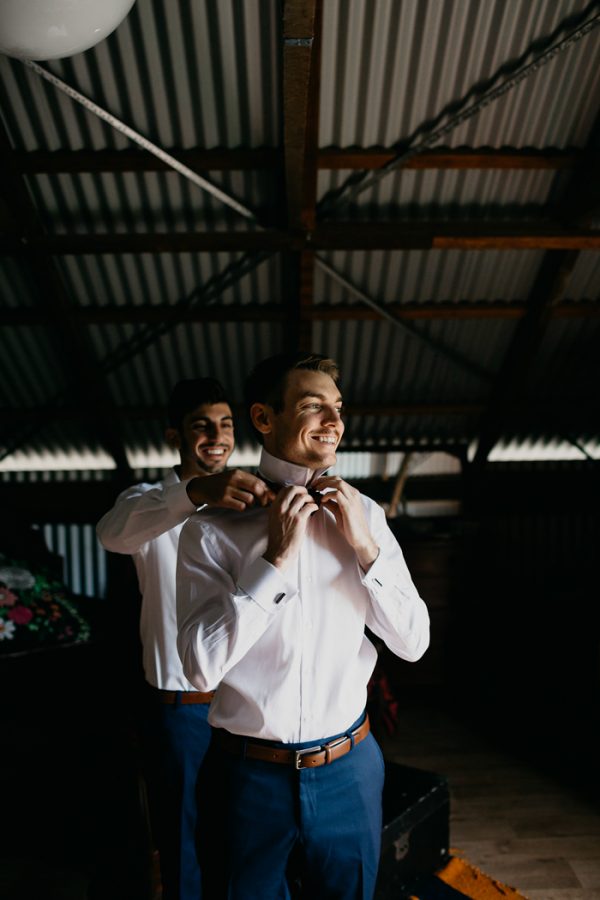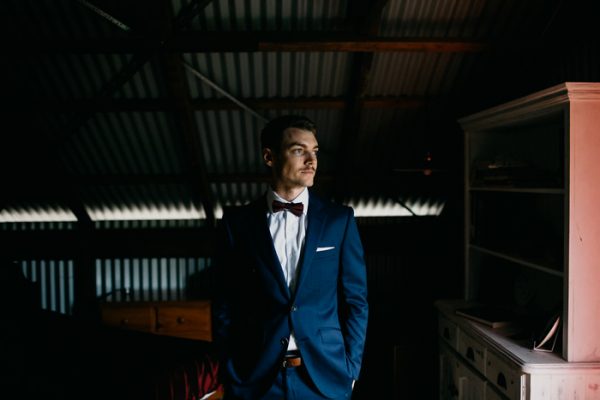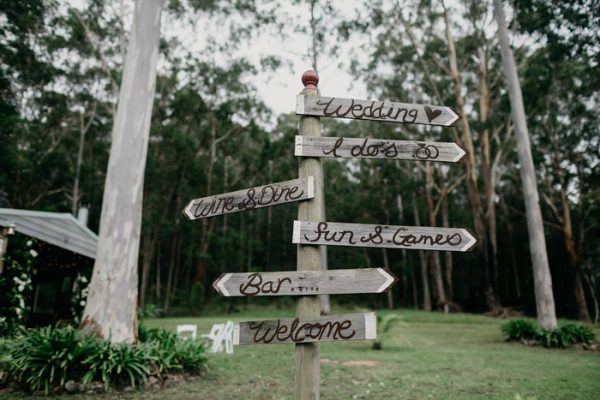 We wanted a venue where the ceremony and reception could be held at the same location, and being a creative couple, one that also gave us the freedom to truly express ourselves with the styling. Greenfield Farm Estate allowed us to do both. Being surrounded by the most gorgeous scenery, we were able to draw upon this by surrounding our guests with as much floral goodness as possible. A relaxed venue we really tried to add a touch of magic to.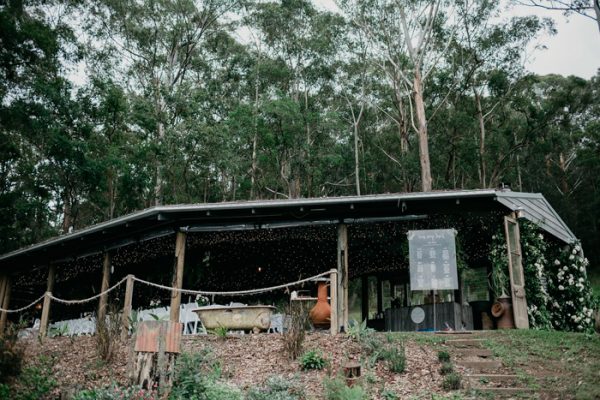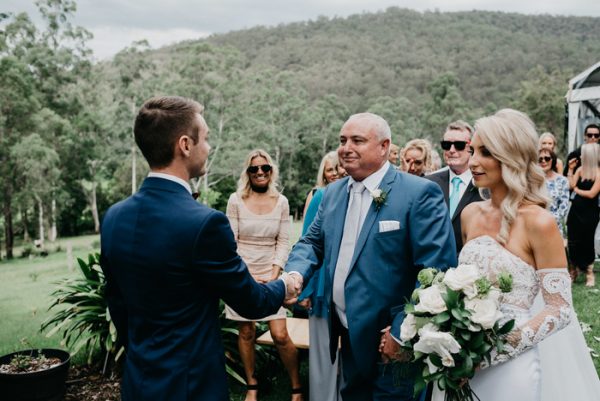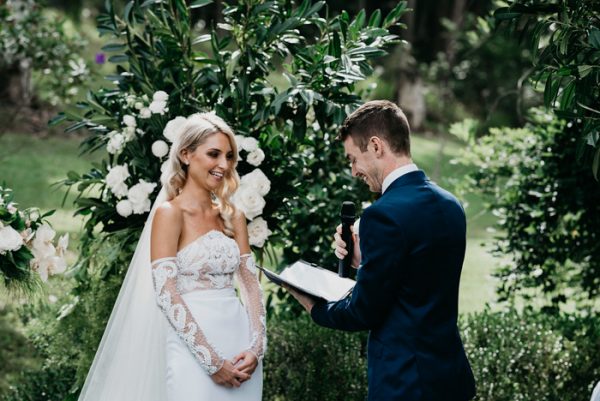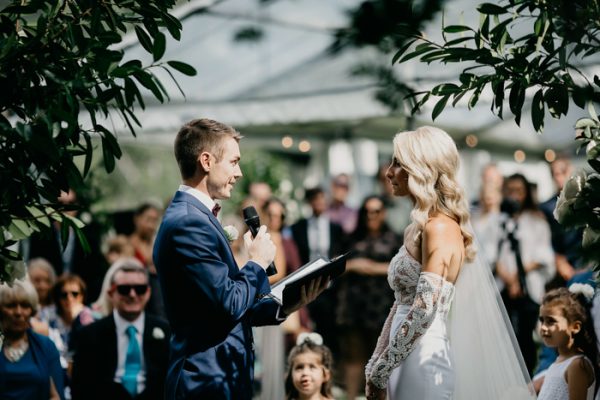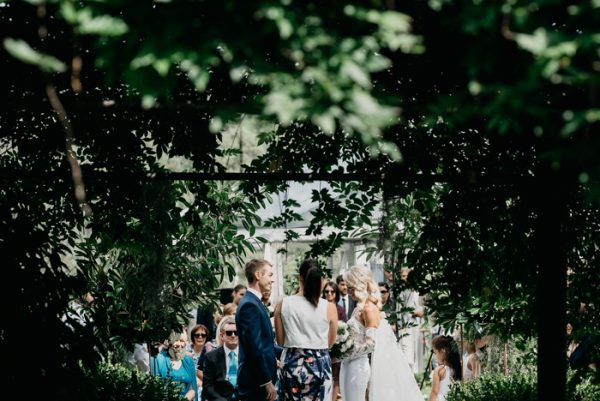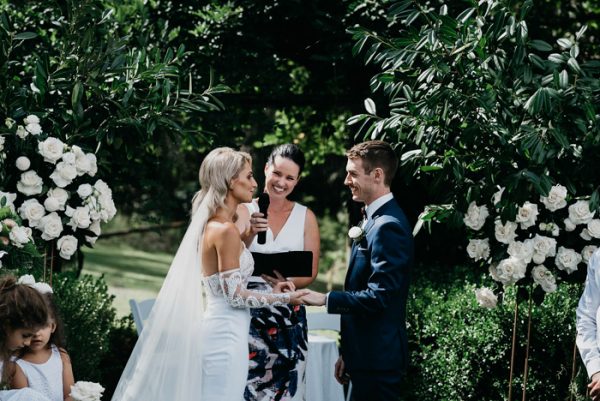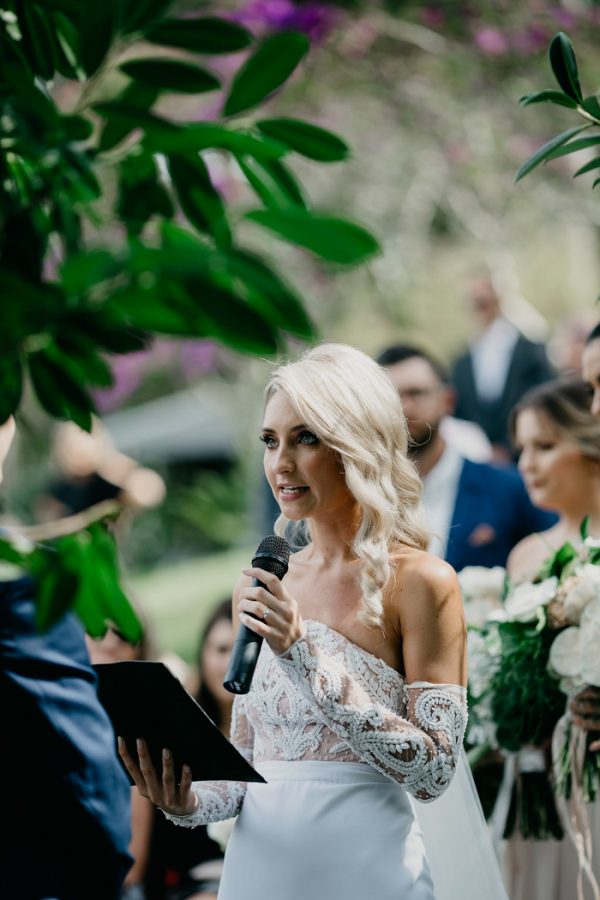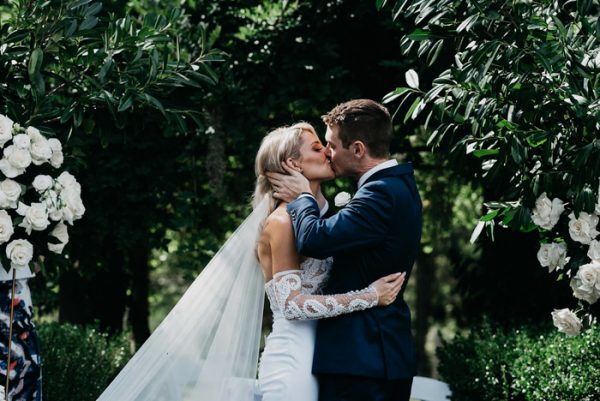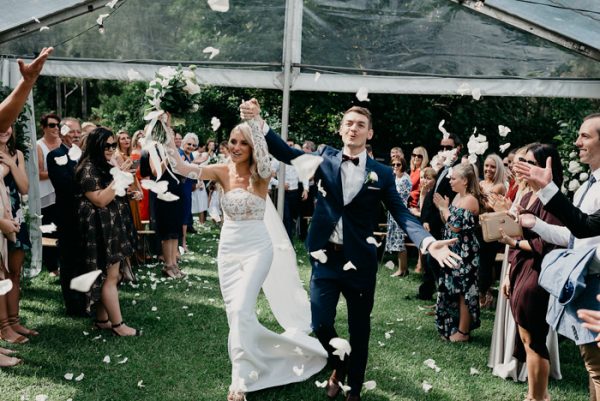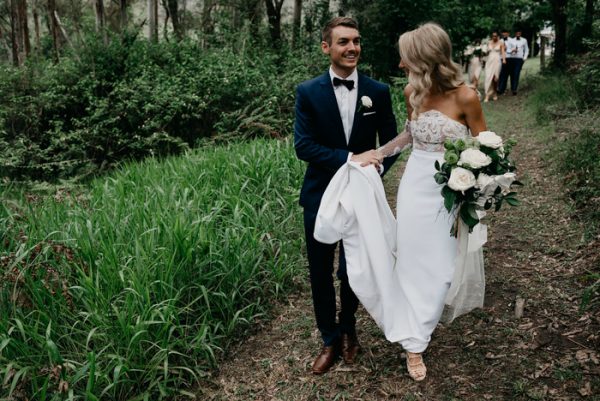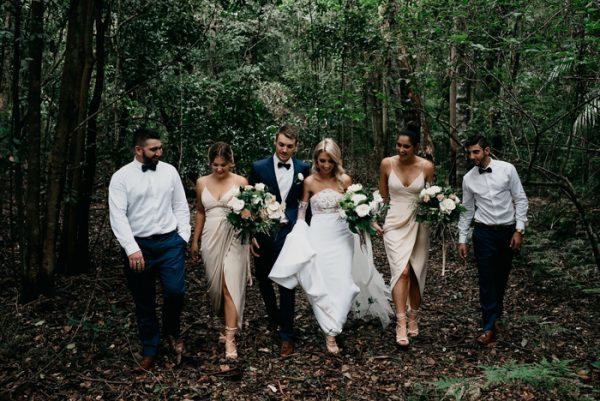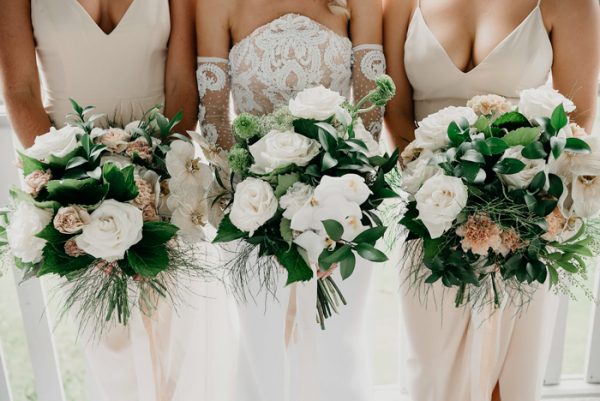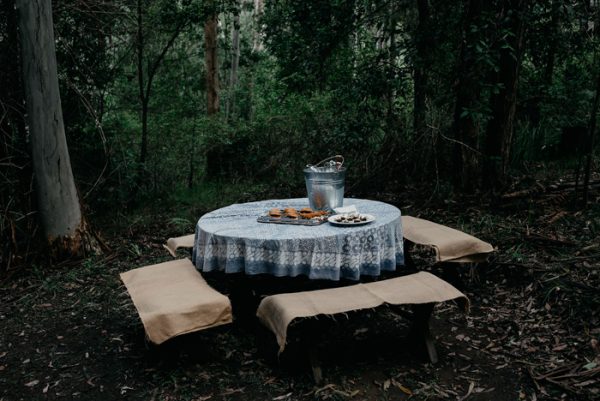 We have two favourite moments, the first being the morning of the wedding. After having spent the previous day styling and setting up the venue ourselves (with the help of our amazing family and friends), coming back to the venue the morning of the wedding was bliss – seeing everything ready and saying, yes this is where we're getting married today! The second was giving ourselves some time out just after our photo session with the amazing Jason. We had a picnic set up in the rainforest for the bridal party and ourselves, decked out with canapés and wine. This allowed us to actually sit there and take it all in, whilst sipping on a champagne of course!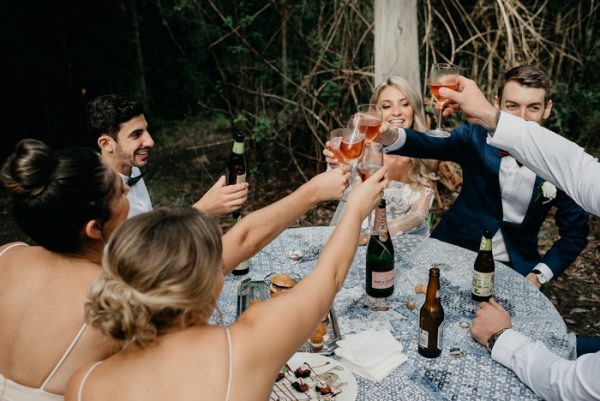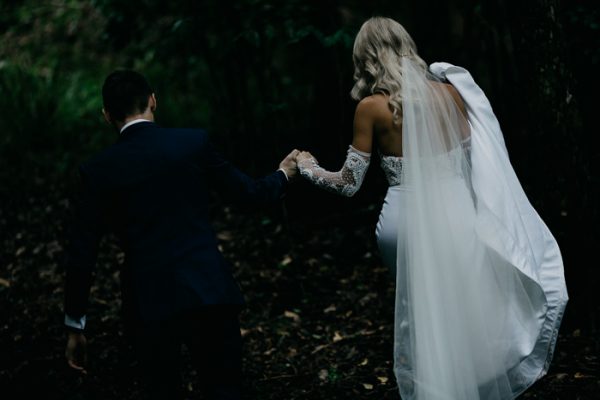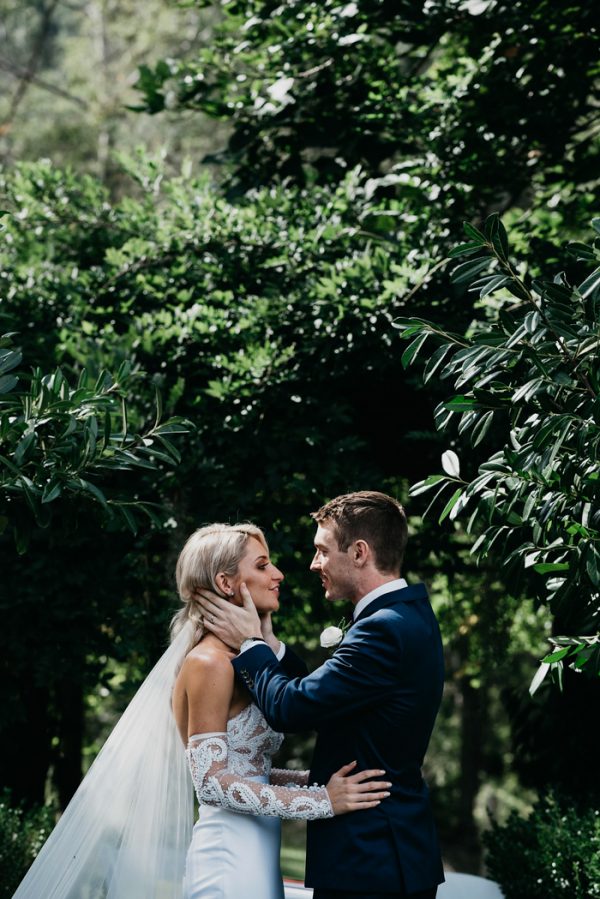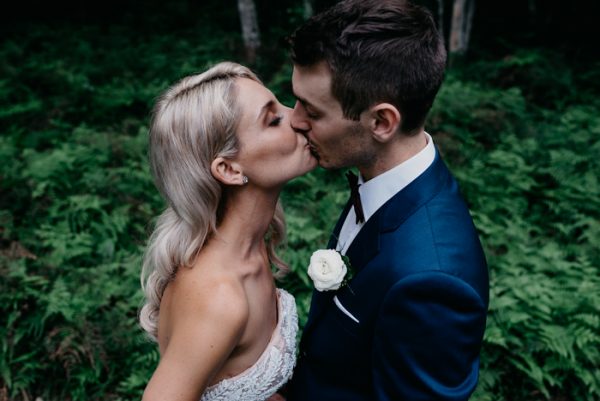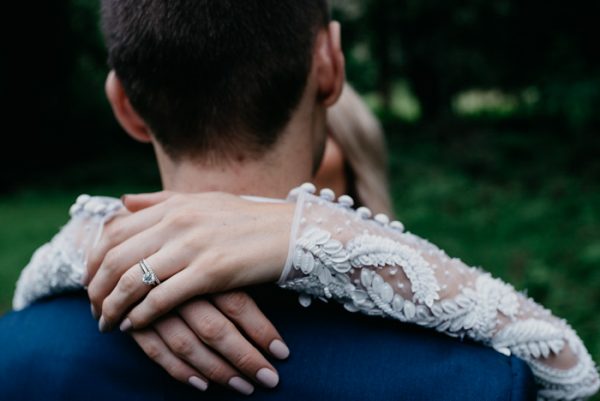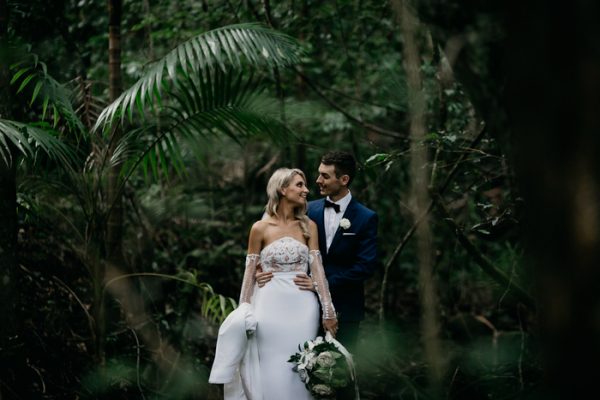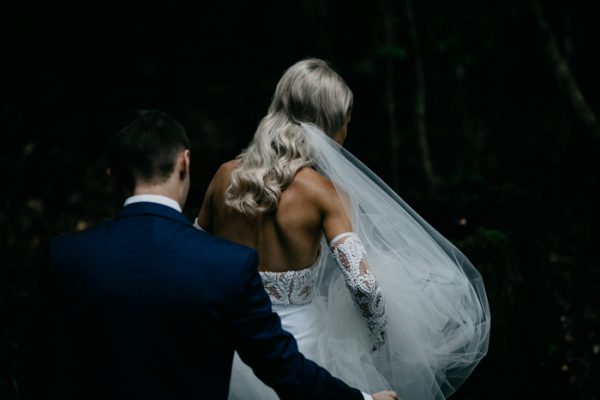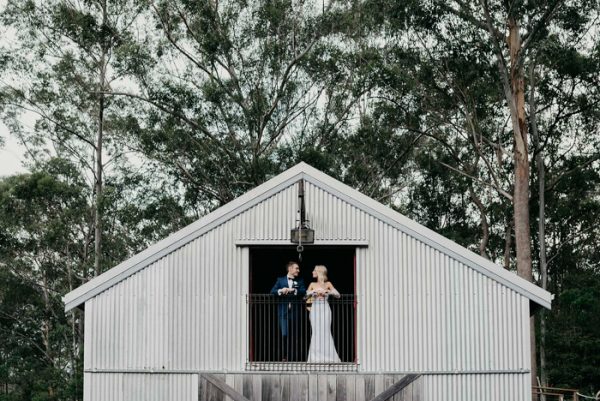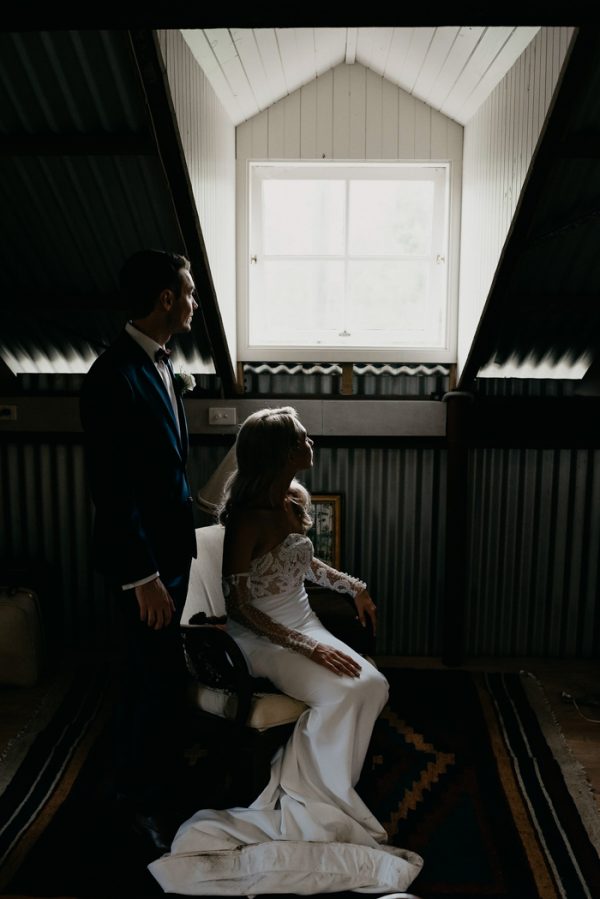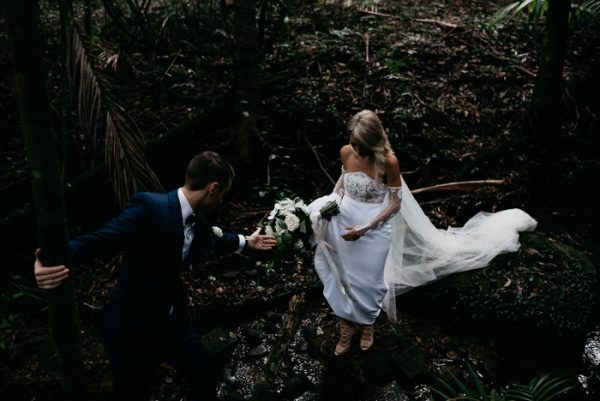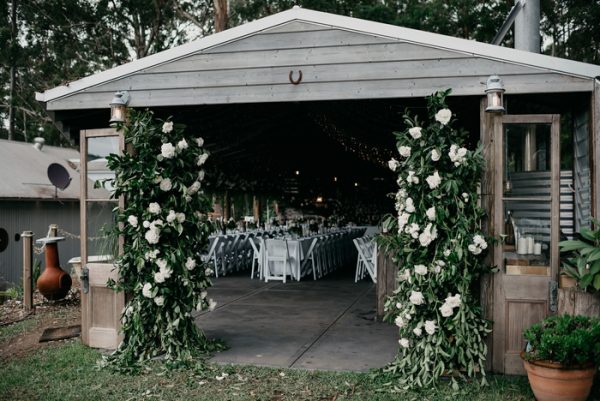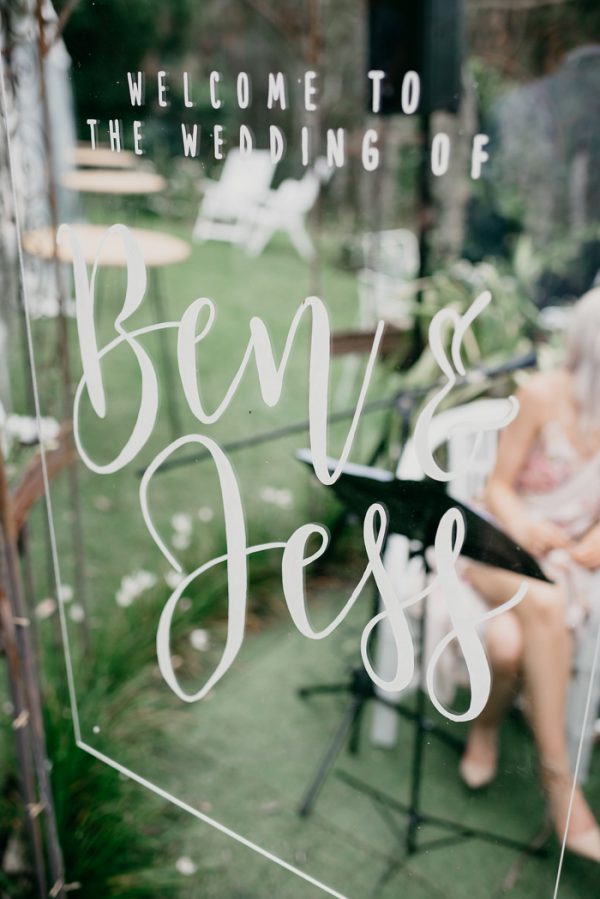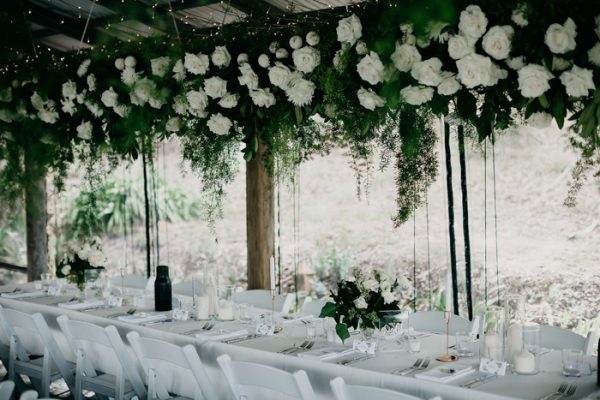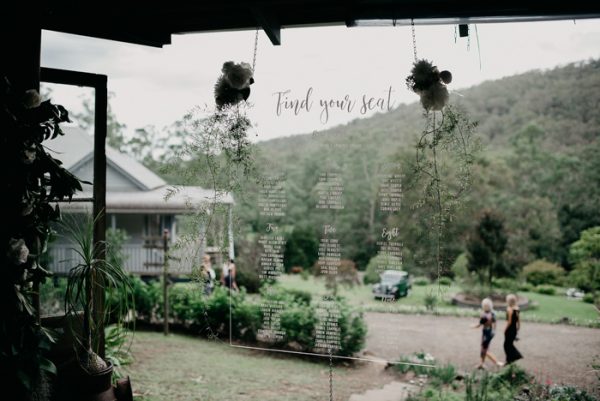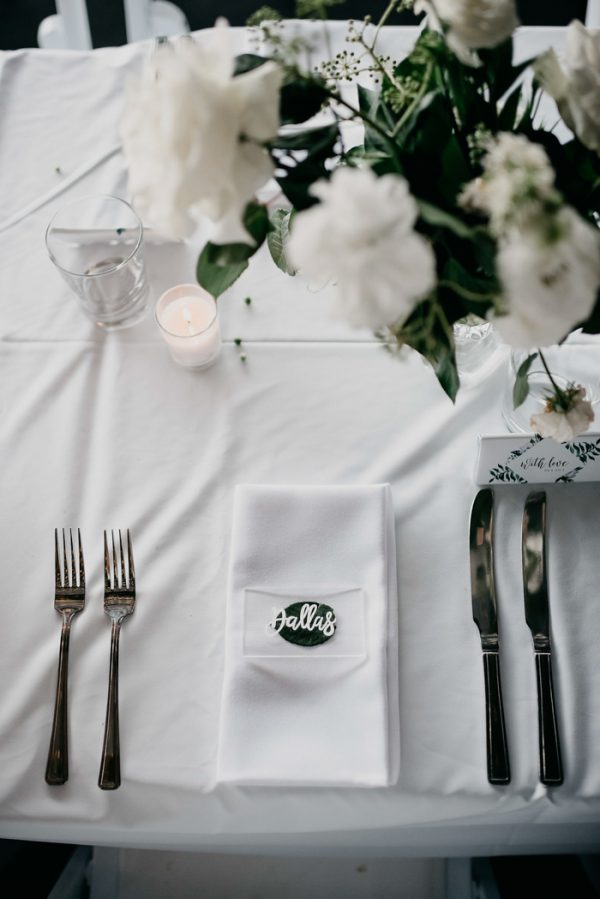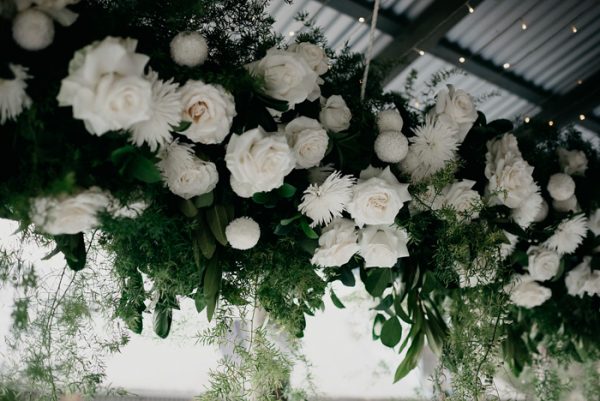 Having recently launched our own floristry business, The Fernery Co, flowers were the most important thing. Choosing a venue that allowed us to be able to express ourselves without any restrictions, in regards to flowers and styling was the main focus. Luckily we found a venue that allowed just that!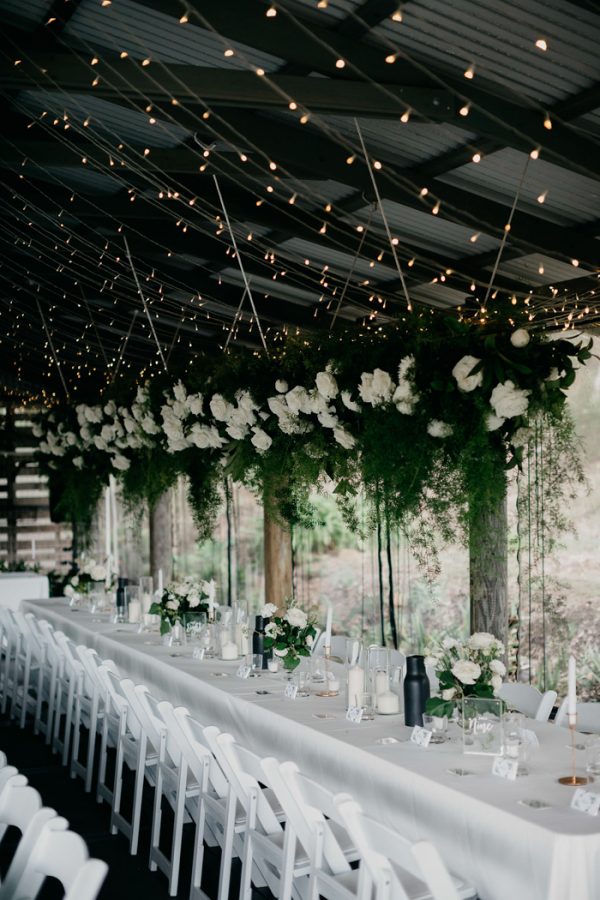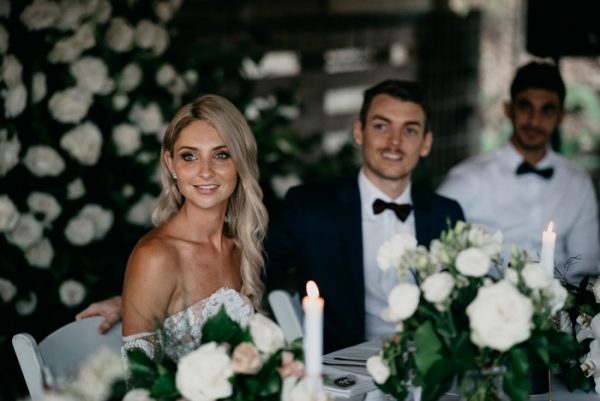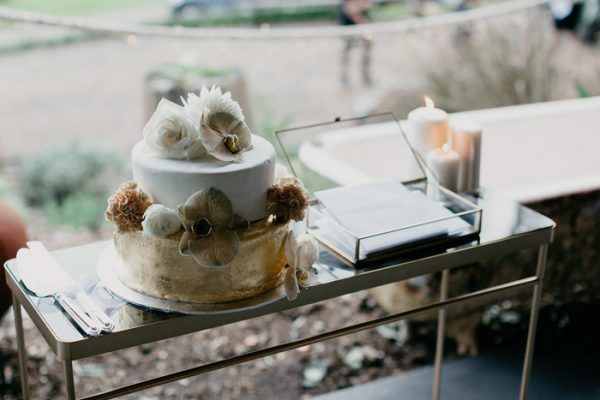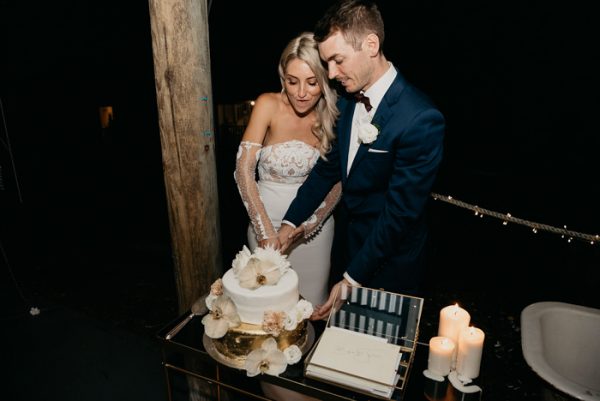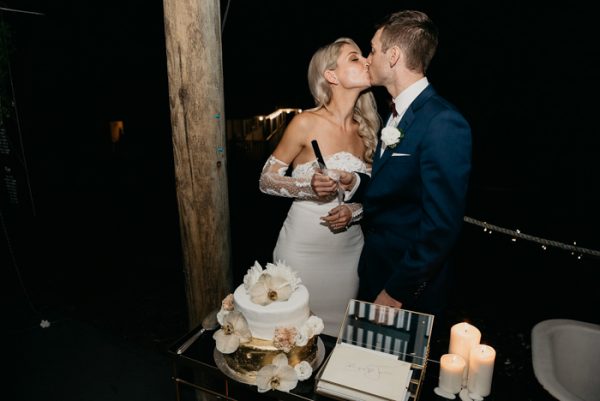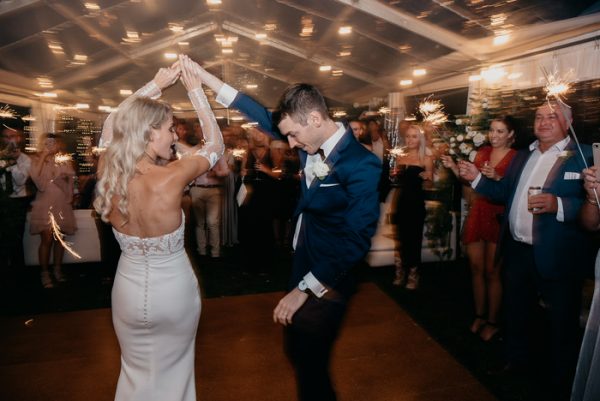 We both wrote down three things each we wanted as 'must haves' for our wedding day. We then showed each other, if we had the same thing we made sure it was a focal point of our day, the others we would try and work in. It's a good way to make sure you are limiting yourselves to the things you want most. Otherwise you can get really carried away with wanting everything.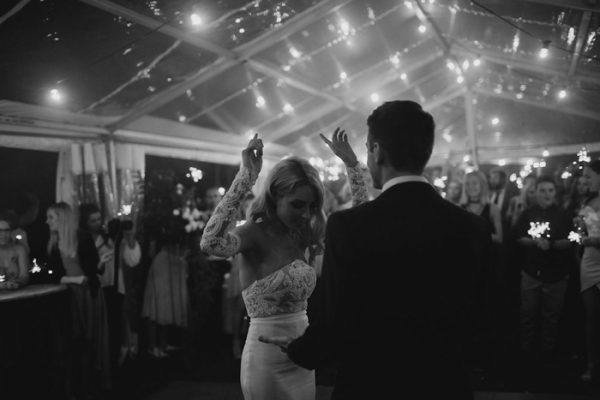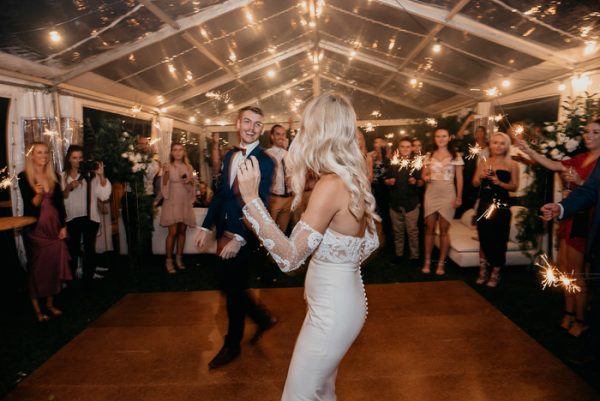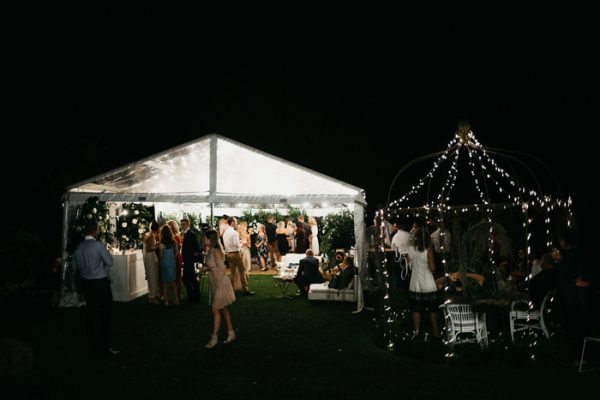 Thank you to our Junebug member, Jason Corroto Photo, for sharing this botanical wedding with us! For another wedding with dreamy florals, check out Jason's relaxed Yarramalong Valley wedding.