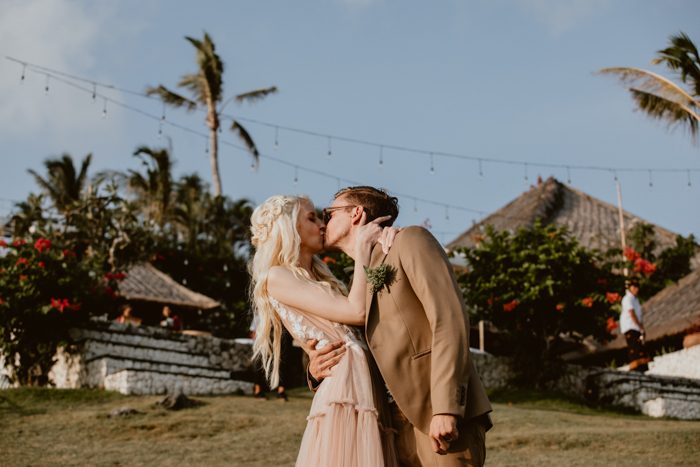 Let's say it together: Eco-friendly wedding. Yeah, we're in love with this concept! Amanda and David's free-spirited Uluwatu Surf Villas wedding has us embracing our inner adventurer. This couple's goal was to keep their destination wedding weekend as simple as possible. All of the beautiful greenery Florette Bali used was locally sourced, as was delicious-looking food from Mana — and you won't see any plastic used at this Uluwatu Surf Villas wedding! We're also swooning over Amanda's whimsical, blush Berta gown, and David's attire from Zara that is so on-point with those surfer groom vibes. Shout out to adventurous photographer Melissa Gayle Photography for capturing all the goodness of these babes' destination wedding day!
The Couple:
Amanda & David
The Wedding:
Uluwatu Surf Villas, Bali, Indonesia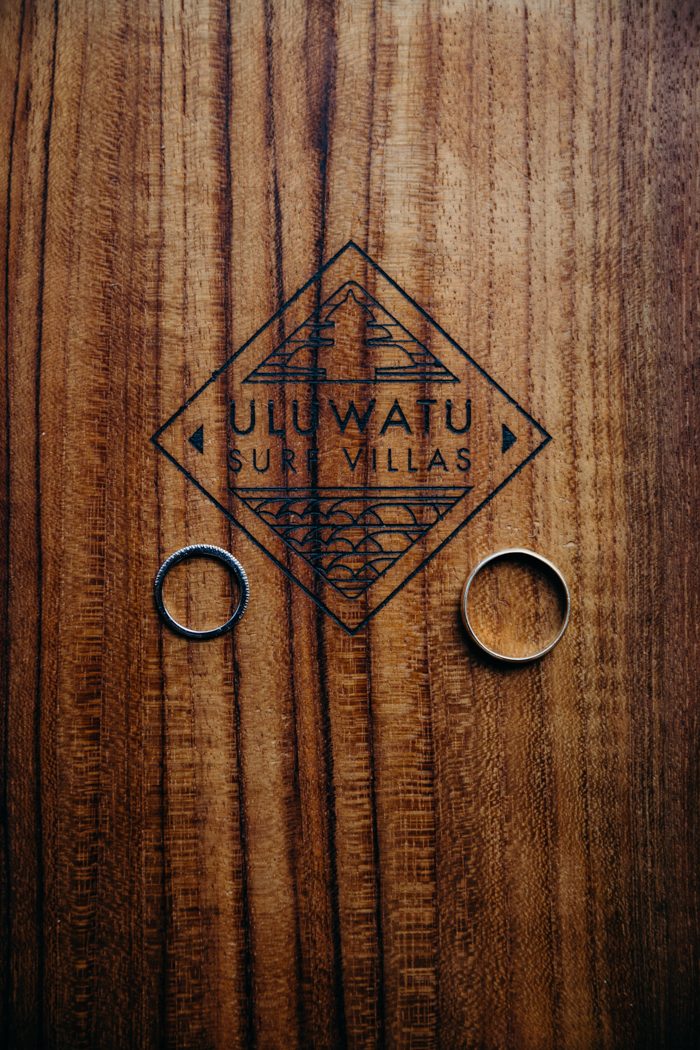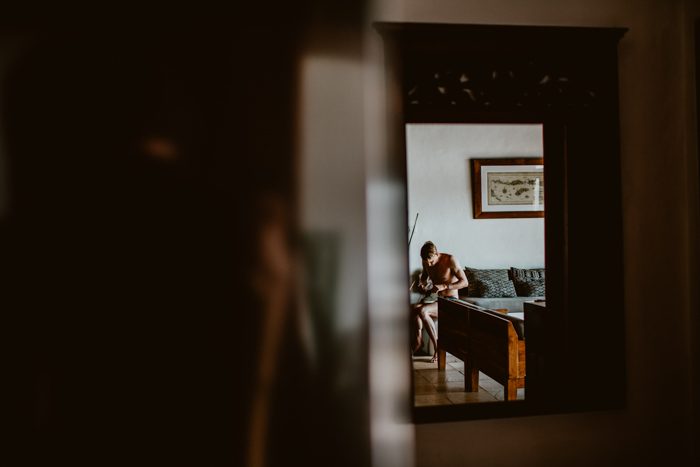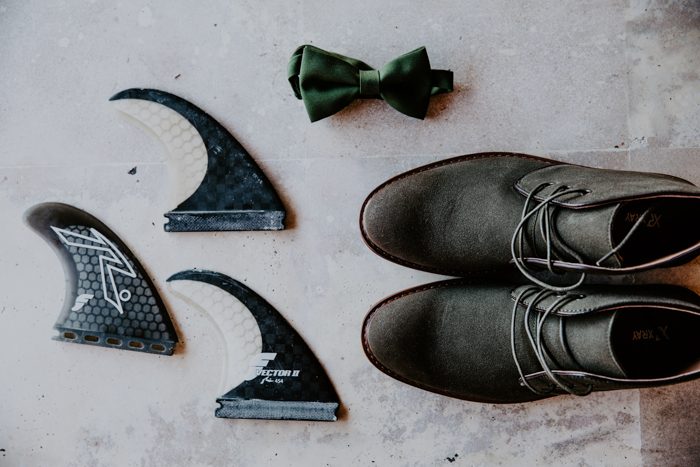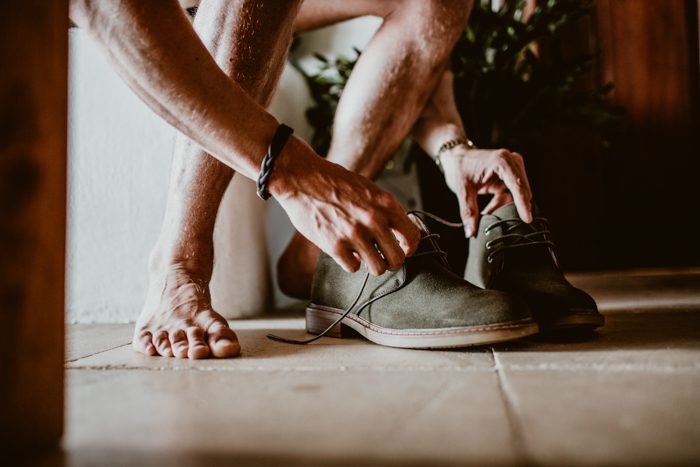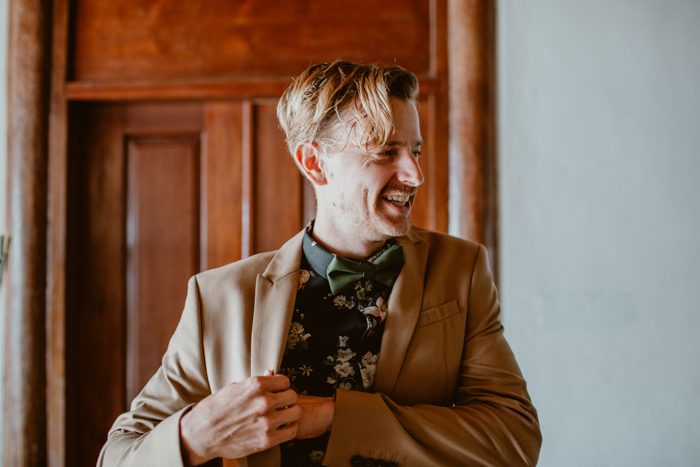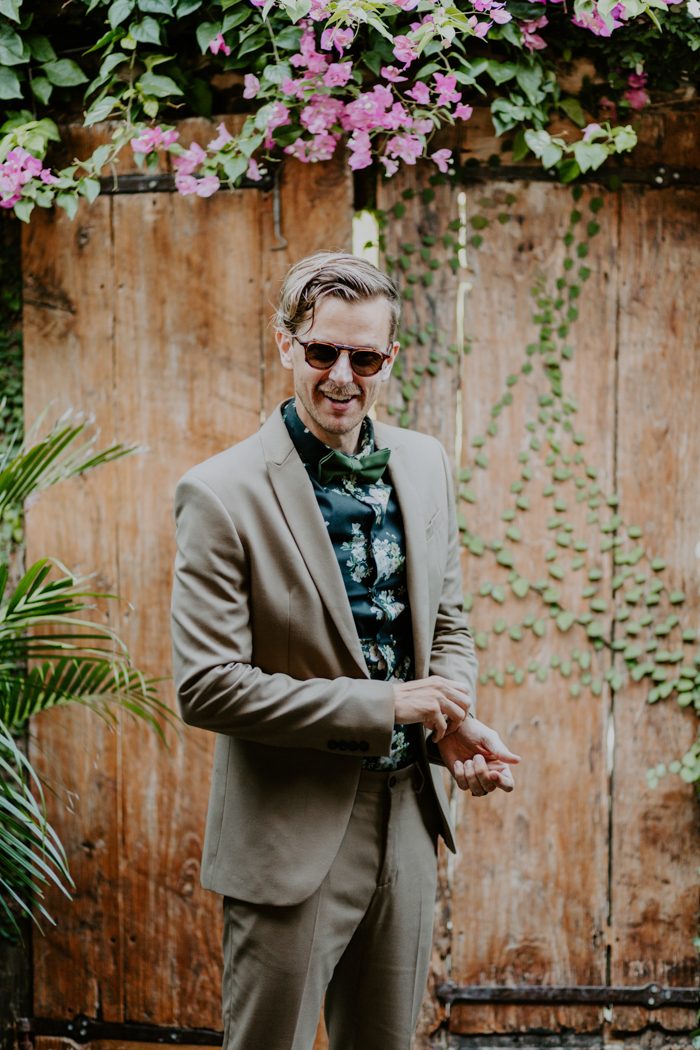 The most memorable parts of the day were the brief moments we snuck in for ourselves to just breathe, take it all in, and realize how lucky we are – to have found each other in this world, and to be spending this day in the most special place with the most wonderful people.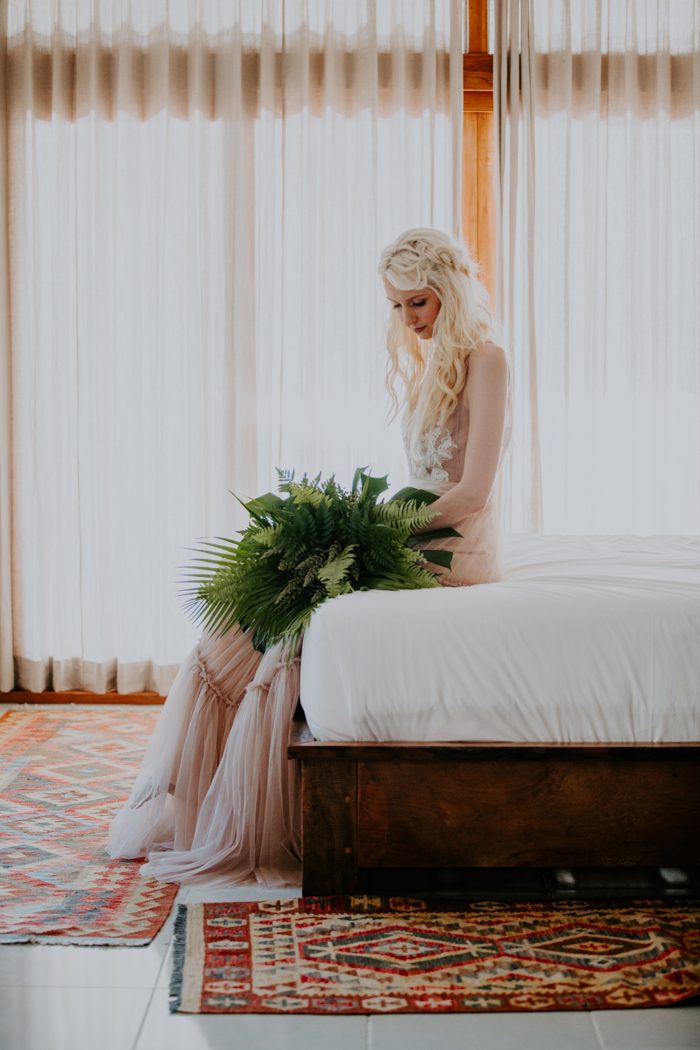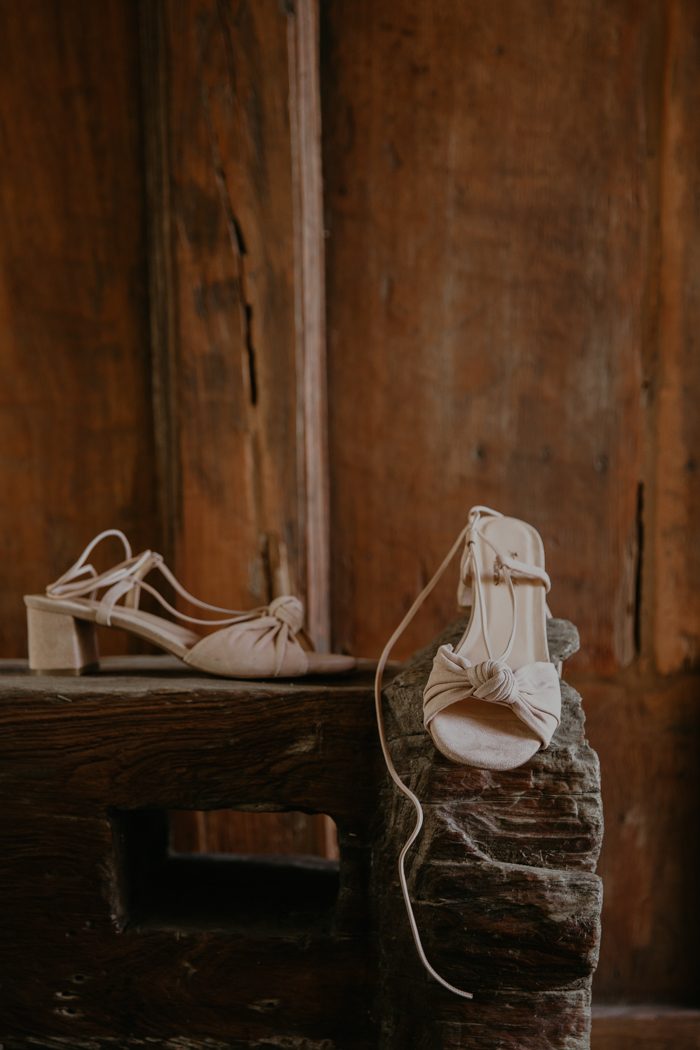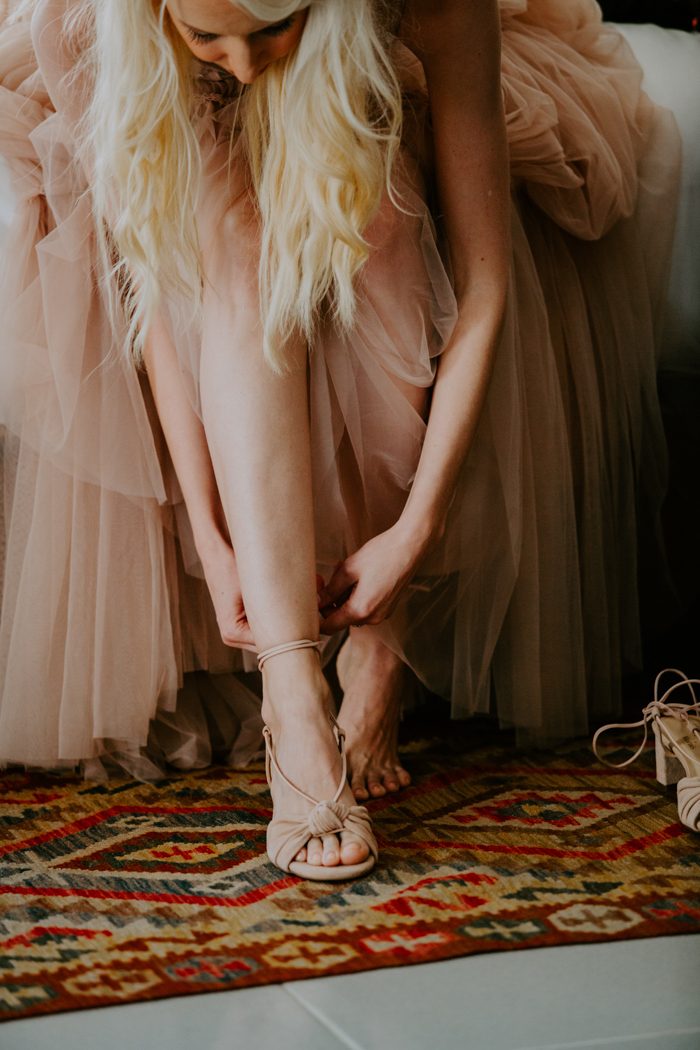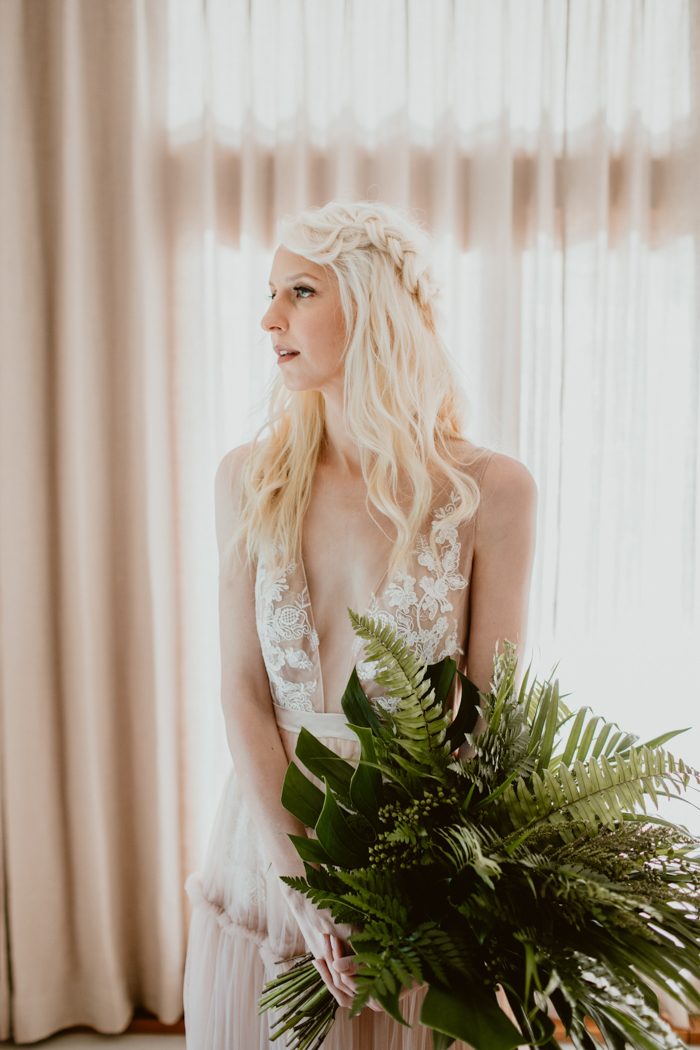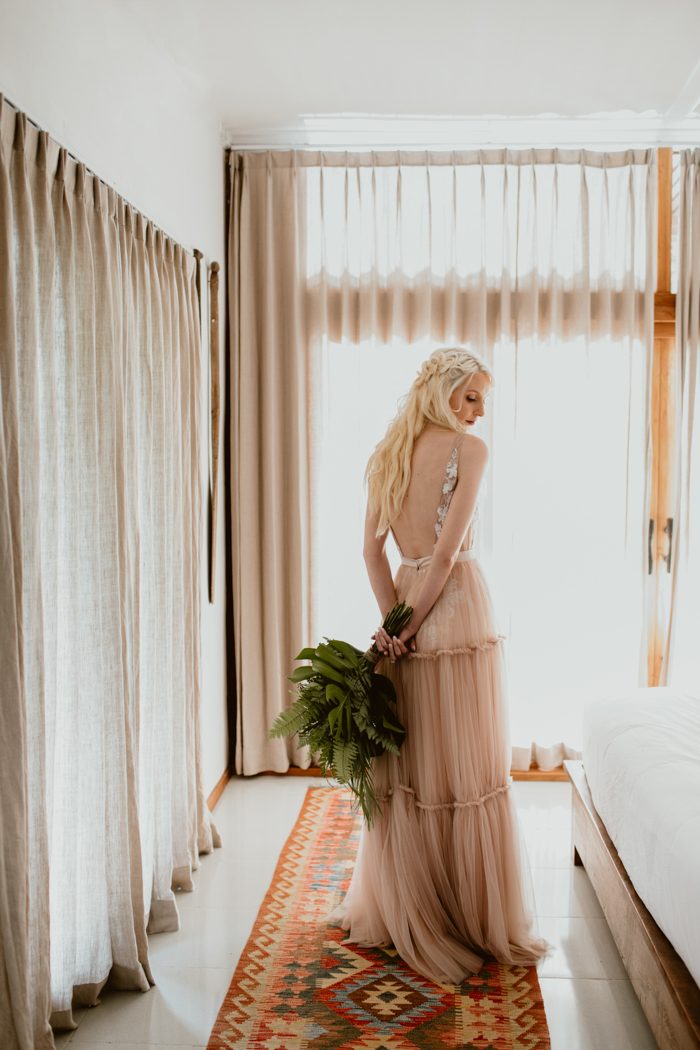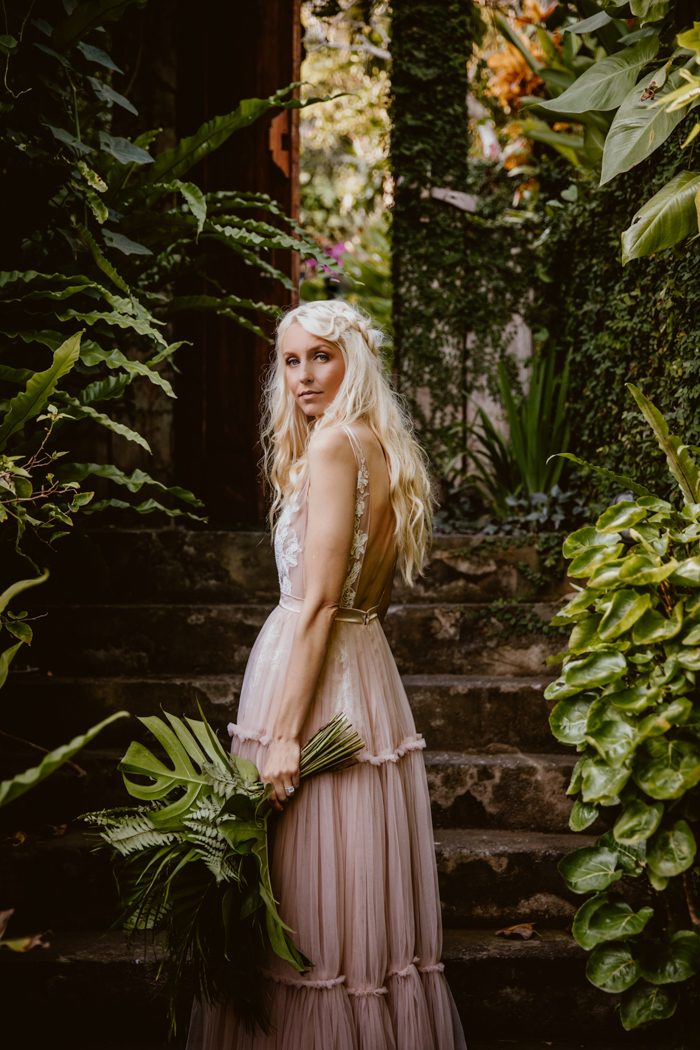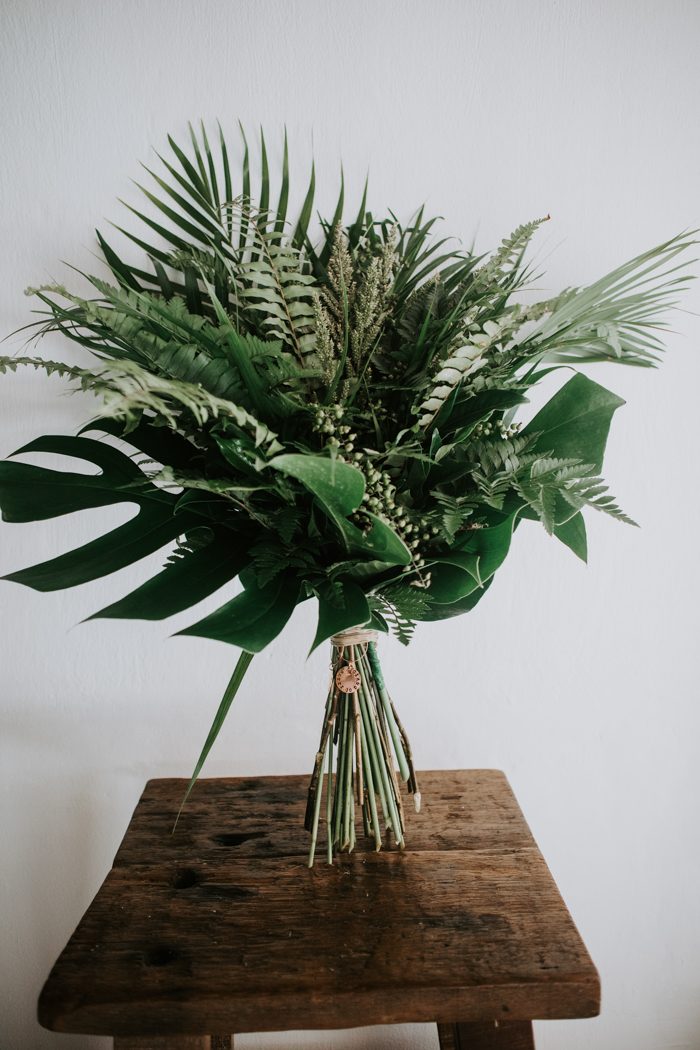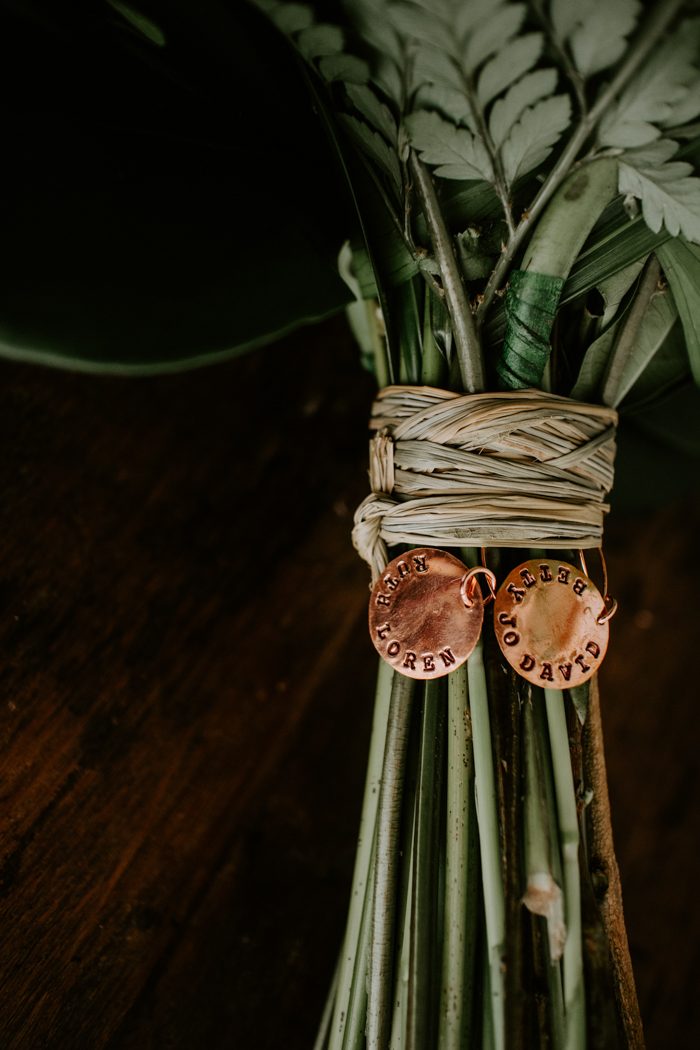 We are pretty relaxed people and I think our day really reflected that. We didn't worry too much about the things you are "supposed" to do and just did things that brought us joy. The boys went surfing all morning day of and I was in the pool until about 2 hours before the ceremony. In terms of planning, we kept it as simple as possible. Locally sourced greenery for all floral arrangements, local food. No single use plastic products, and the groom made all the playlists for the day himself. We took the time to enjoy every moment and didn't let anything get in the way of that.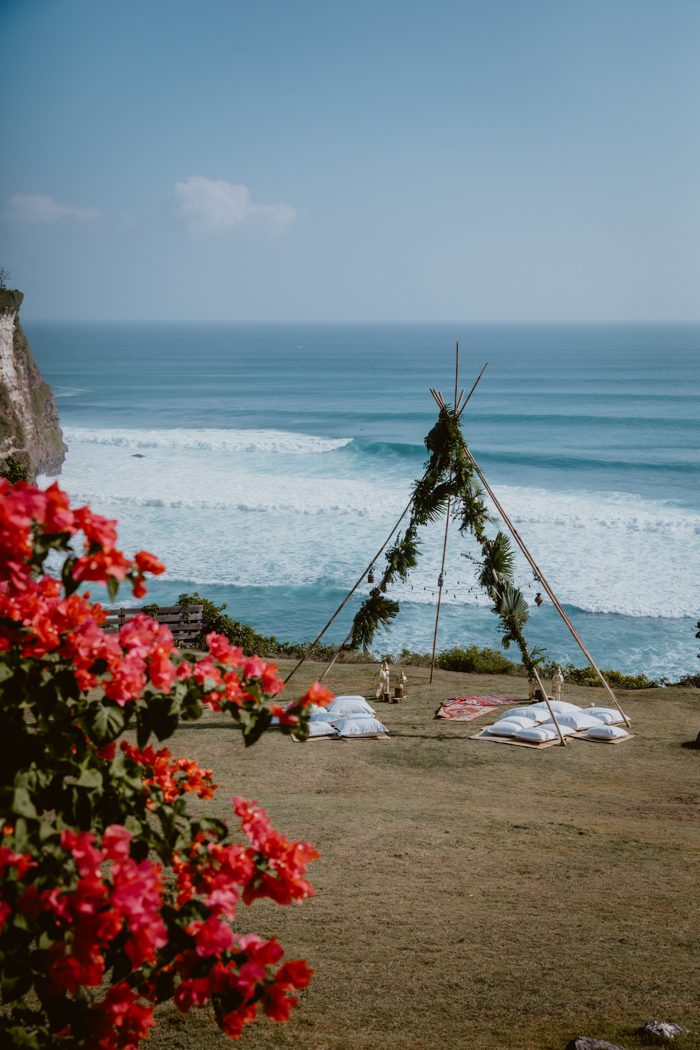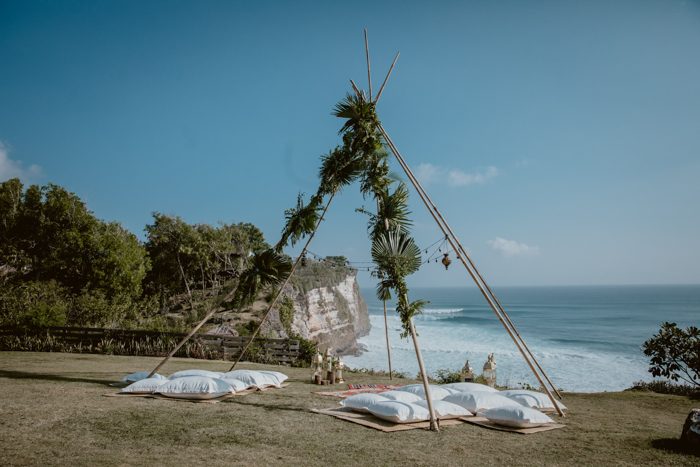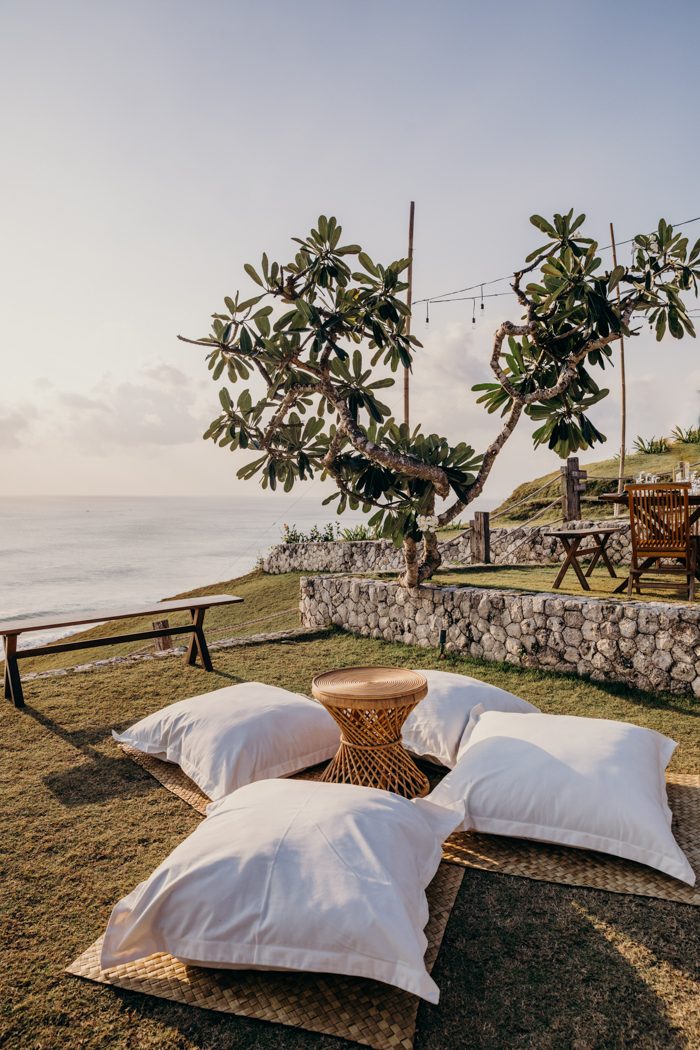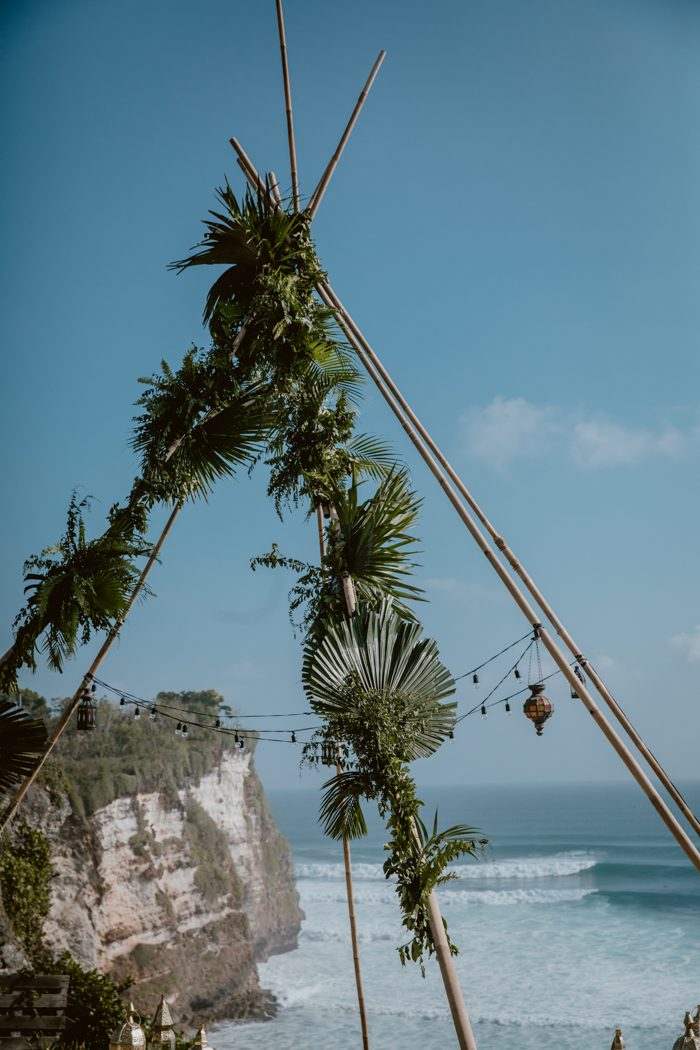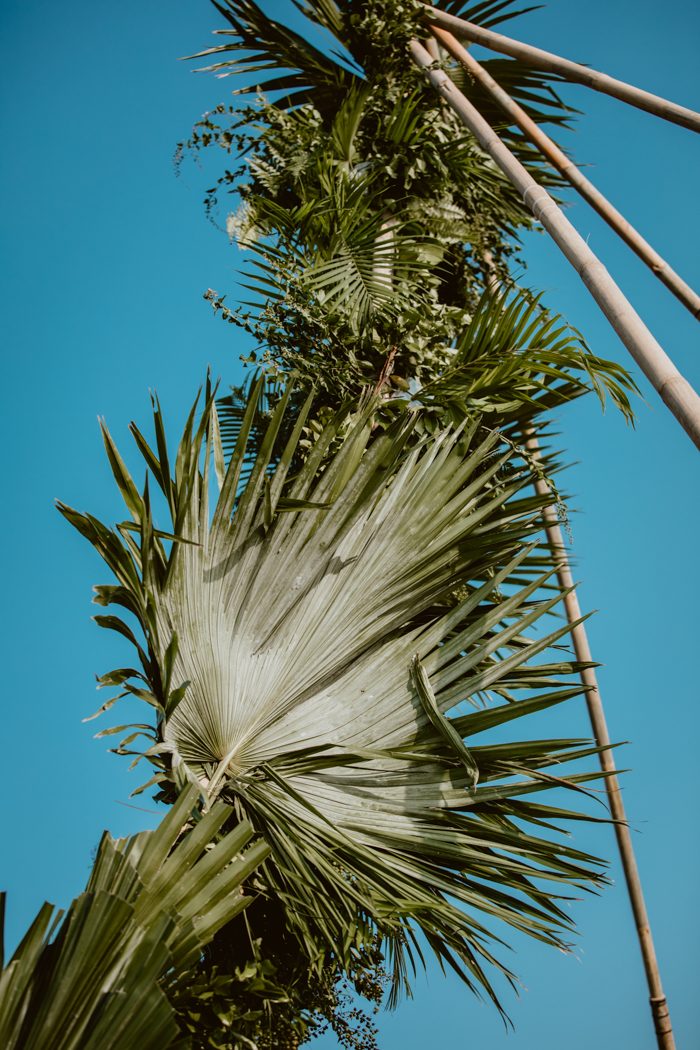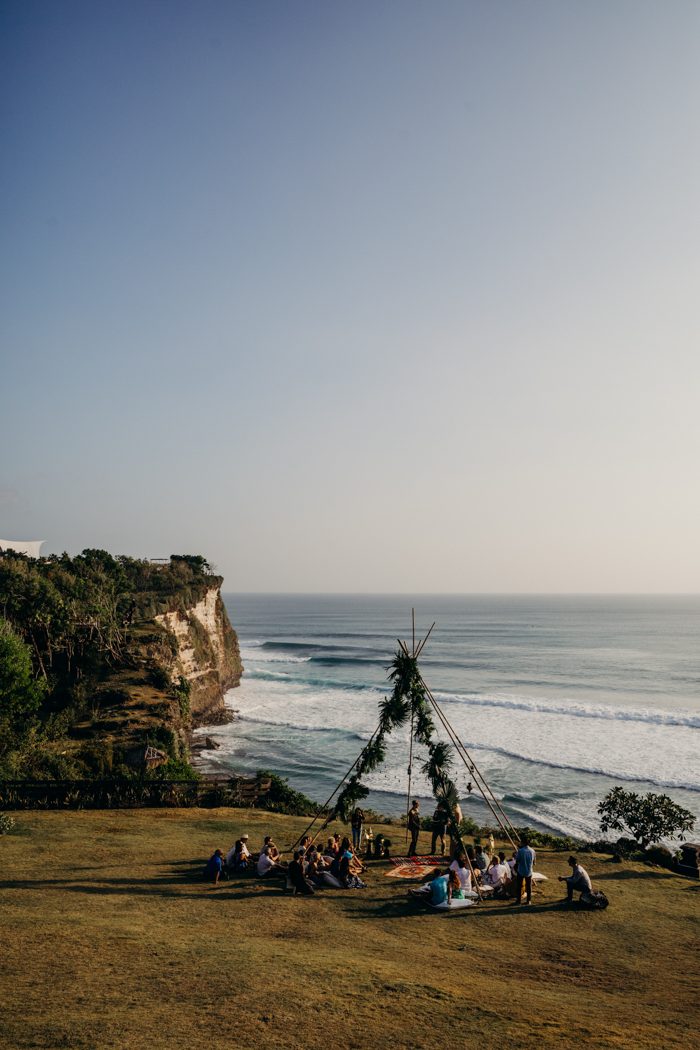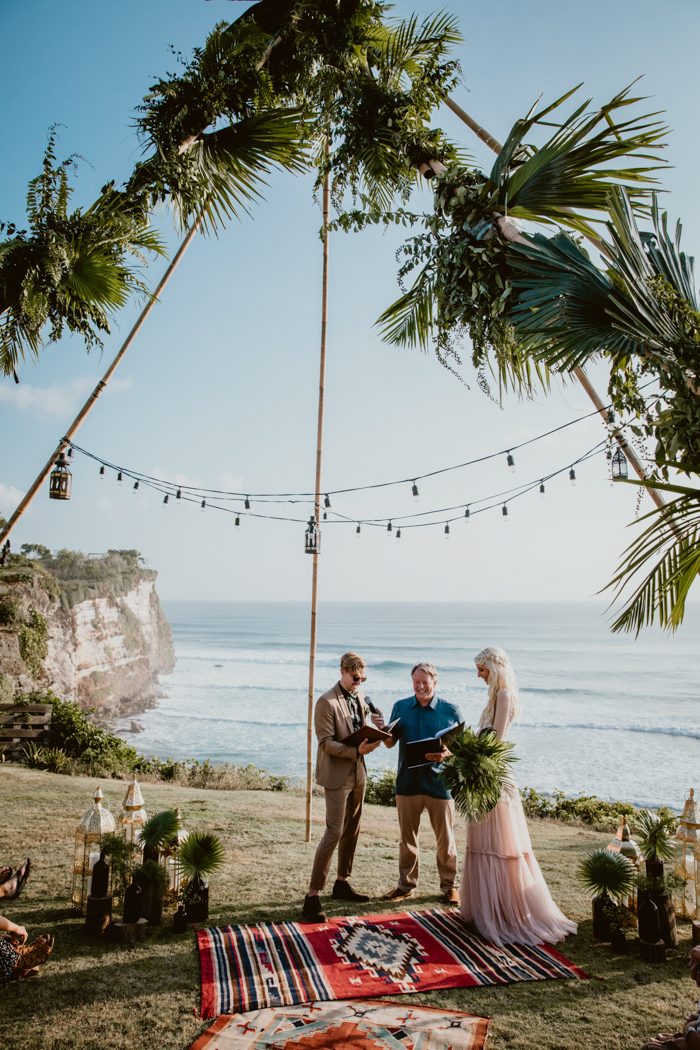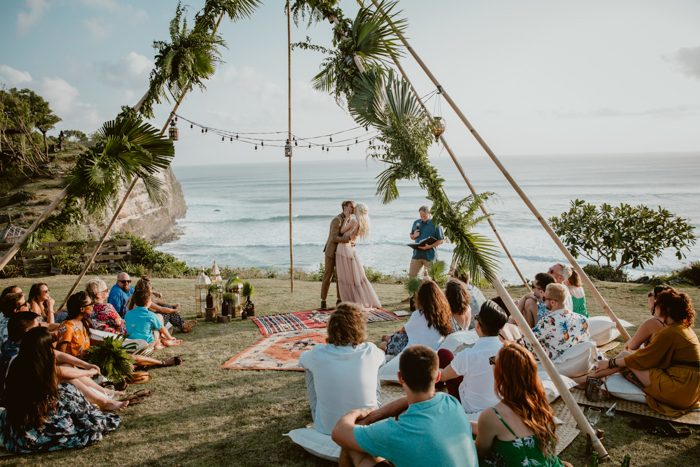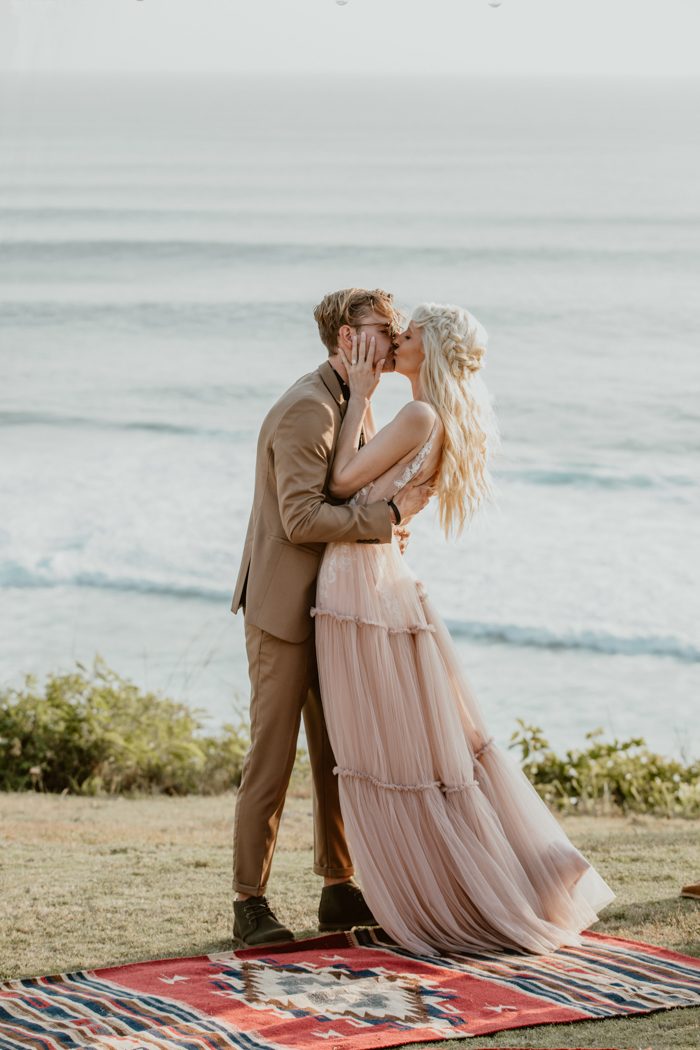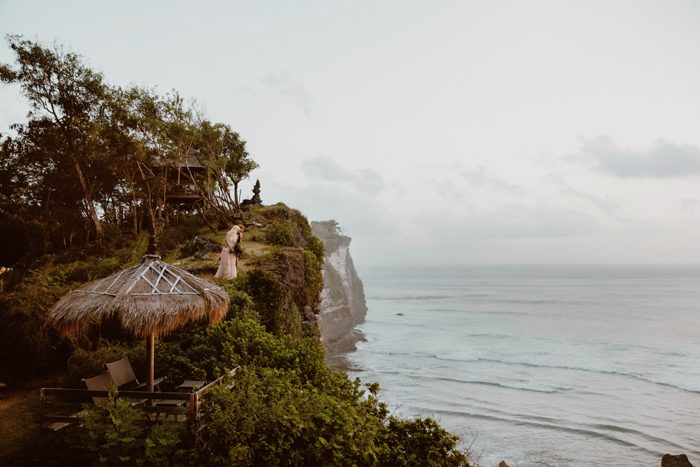 We always knew from day one that photos and capturing the day was something that was really important to us. Needless to say, as soon as we saw Melissa's photos, we knew that she had to be a part of this Bali wedding adventure. The caliber of her work is nothing short of breathtaking. She is absolutely an adventurer herself (she had no qualms about bringing her 18 month old halfway around the world!) and I think that really comes across in an organic way in her work. Having her behind the camera is like shooting with a friend. My wedding photo delivery was above and beyond. I can't thank her enough!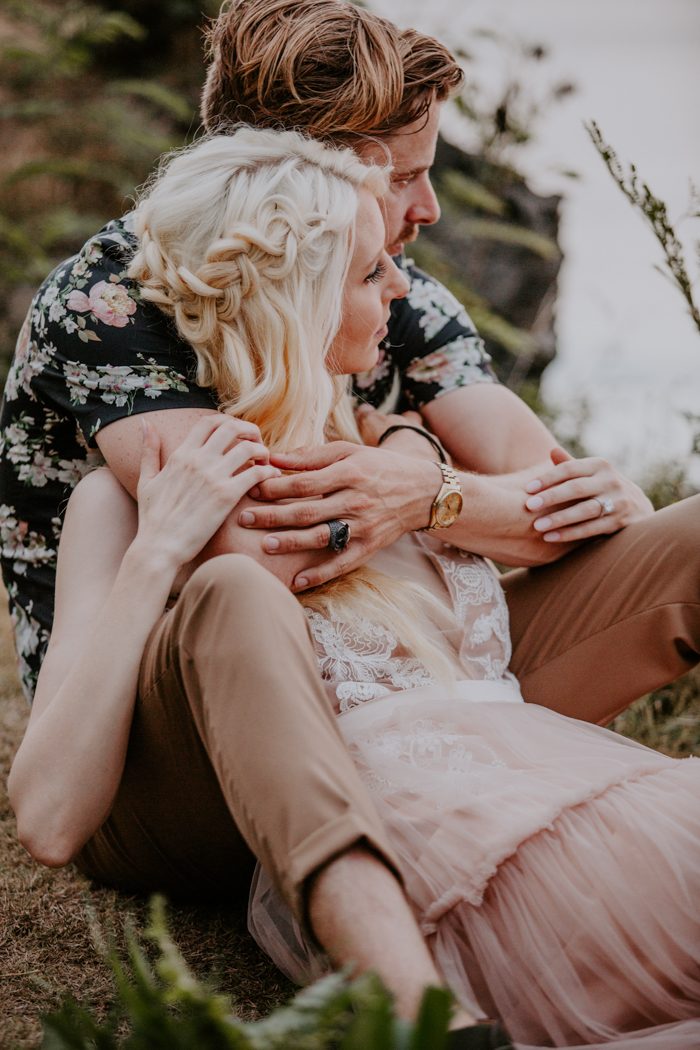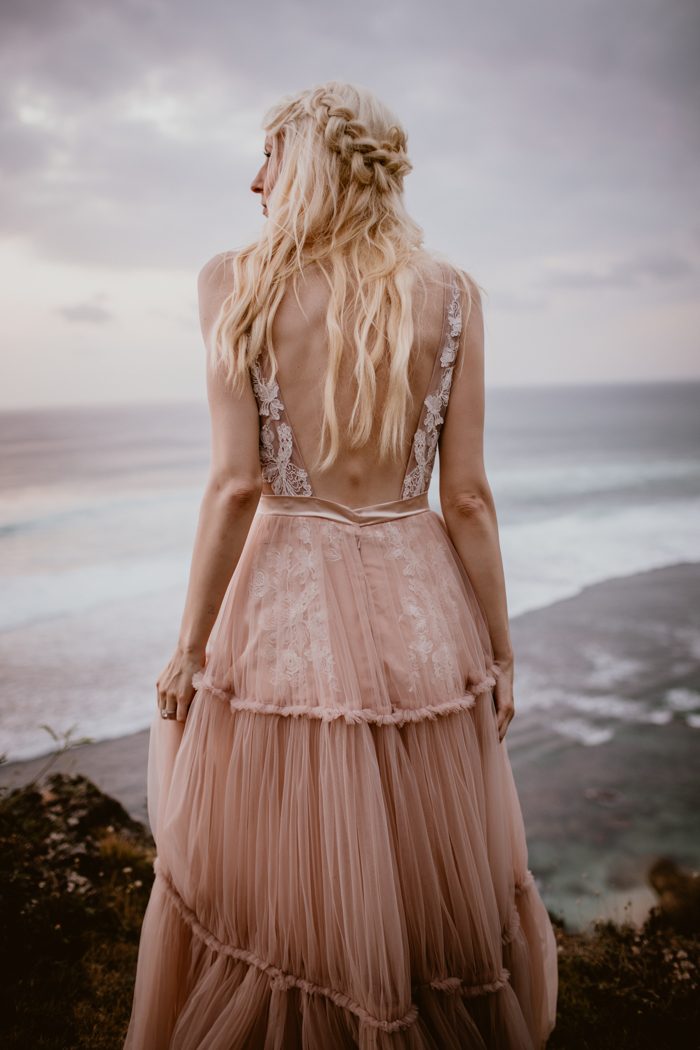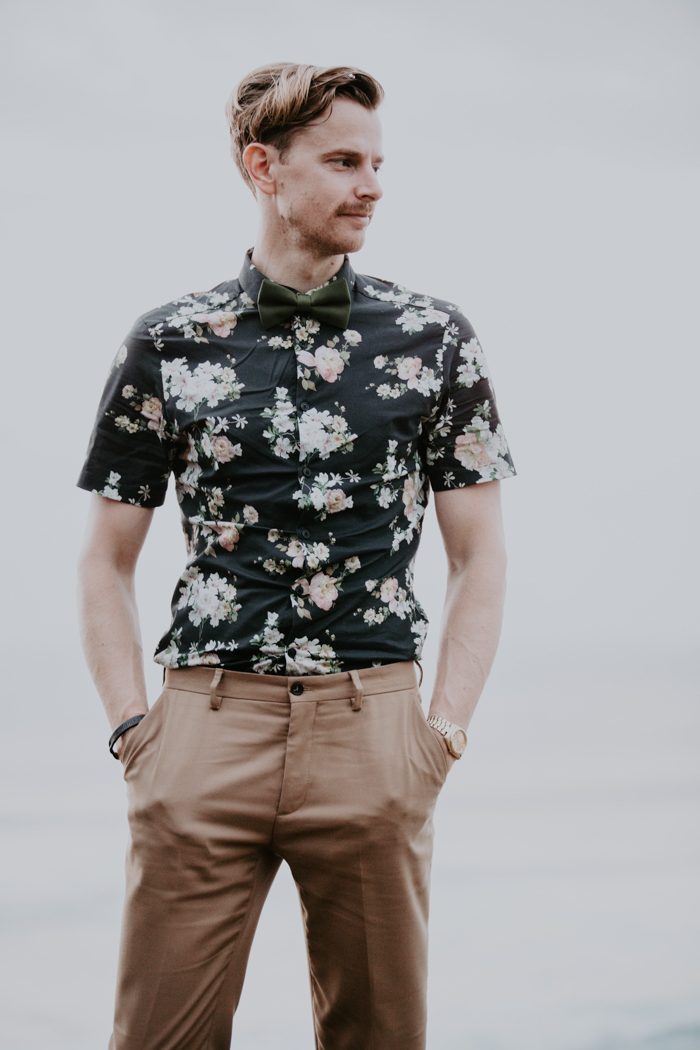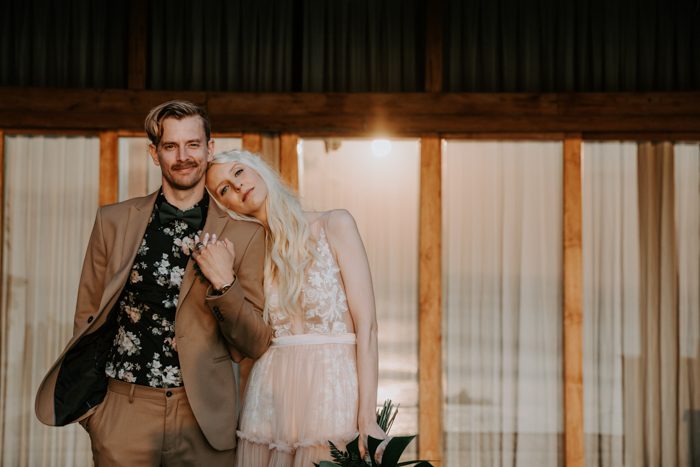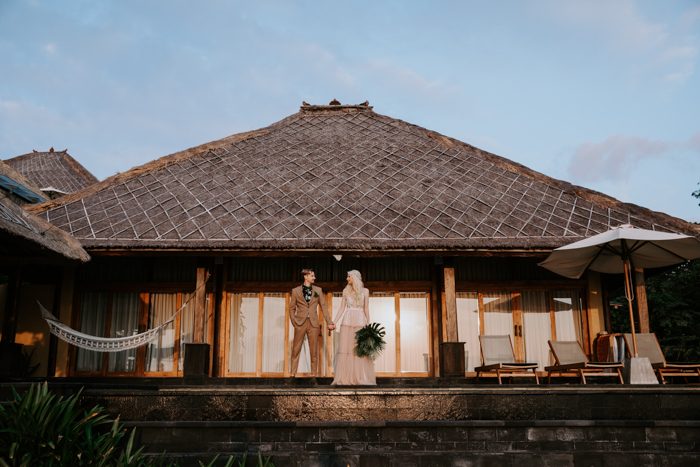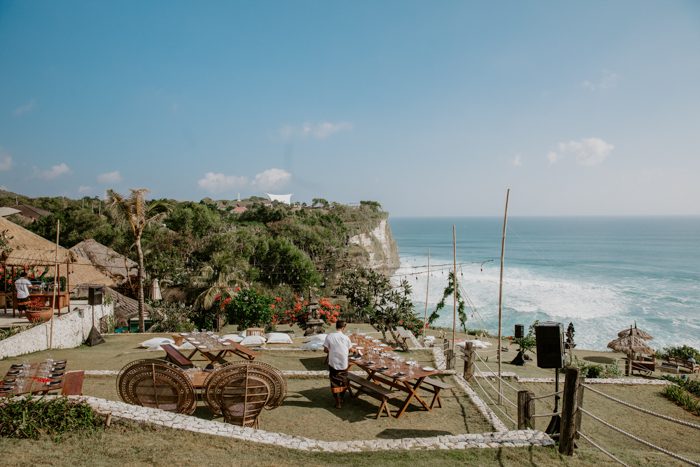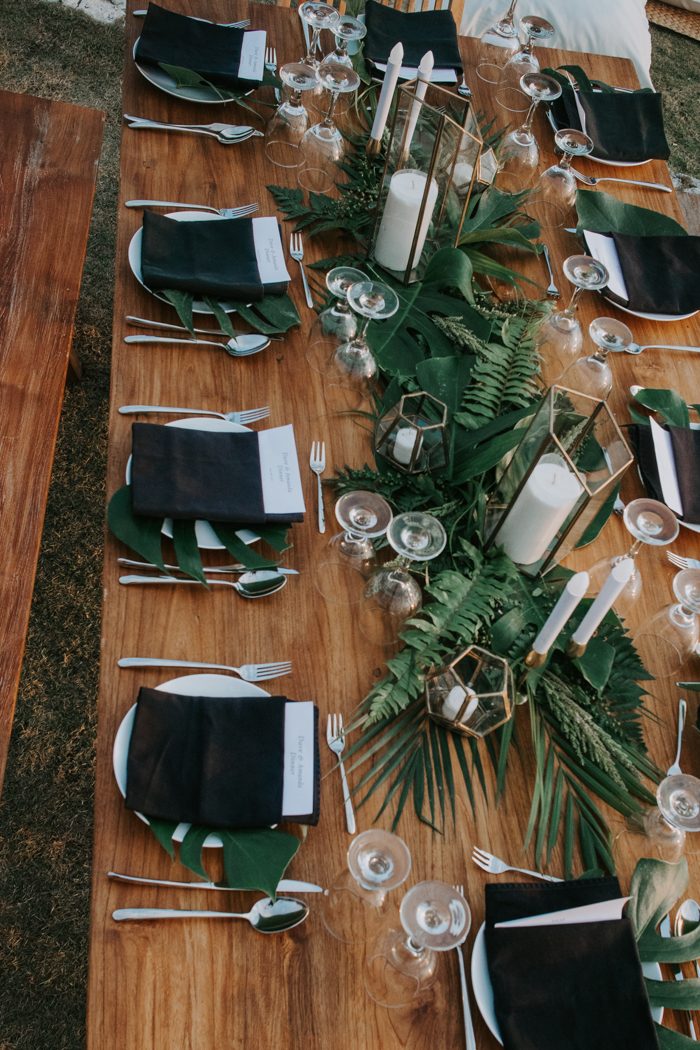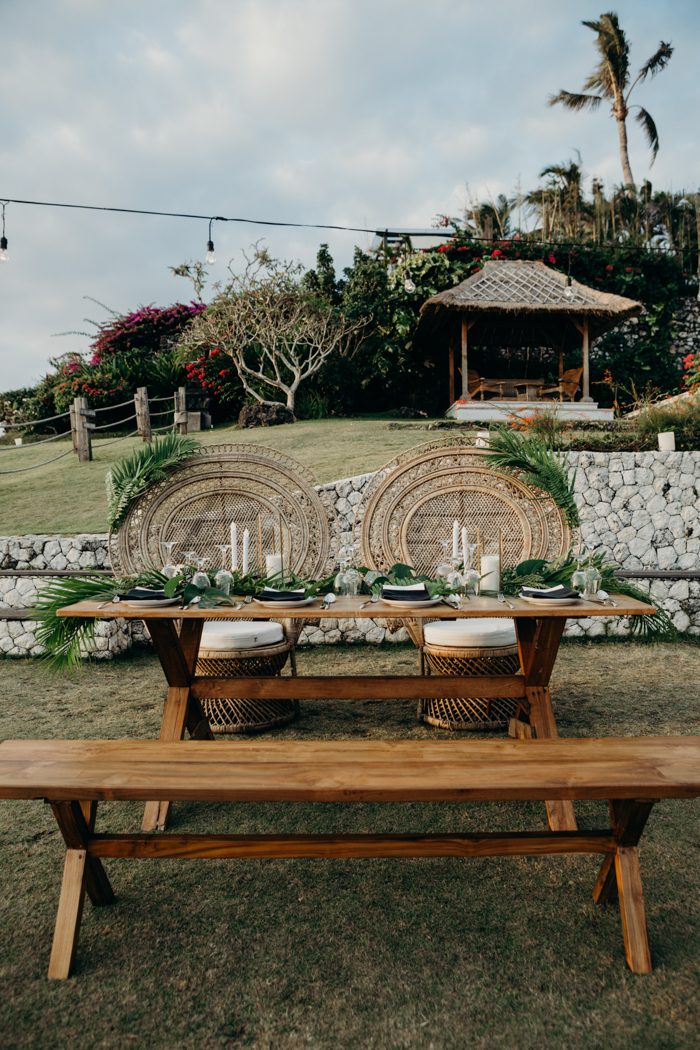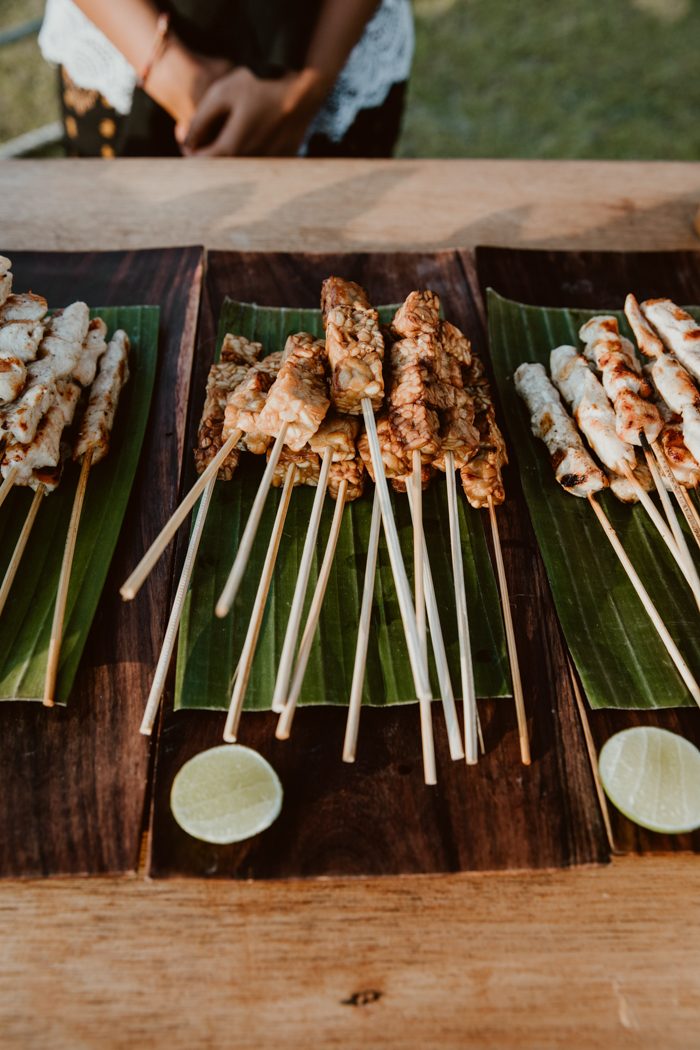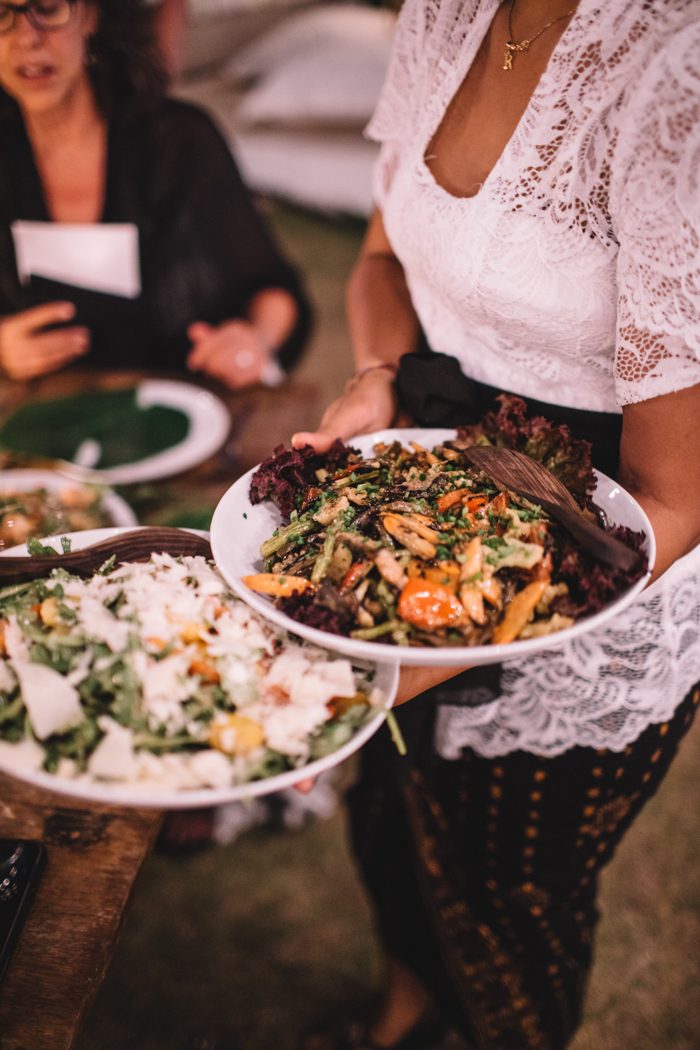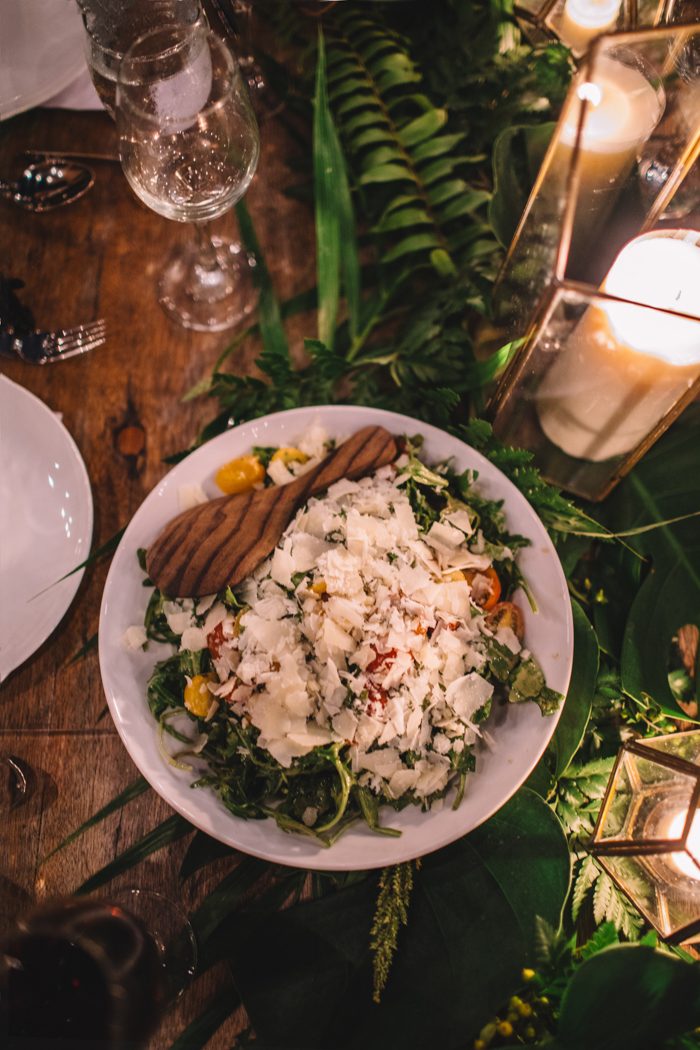 Since our wedding was quite a trek for all of our guests, it was really important to us that everyone take off whatever time they could and make a vacation out of the whole journey. We wanted people to come together for our wedding, and then venture off on their own adventures around southeast Asia and around the world! People never take enough time for themselves so we really wanted to provide an opportunity for our guests to live their best lives. Traveling is a huge part of our lives and it was a truly inexplicable experience to be able to share that with our closest friends and family.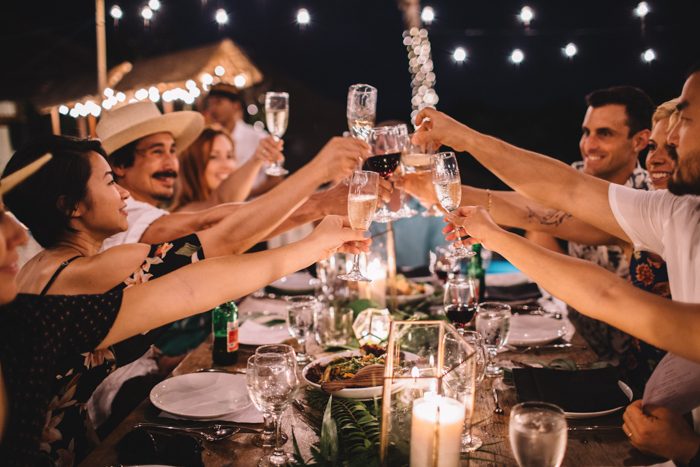 Congratulations, Amanda and David! We're beyond excited for you and forever thankful to Melissa Gayle Photography for sharing these images of your totally rad Uluwatu Surf Villas wedding day. For more Bali destination wedding inspiration check out this colorful Bali wedding at The Villa Sanctuary.