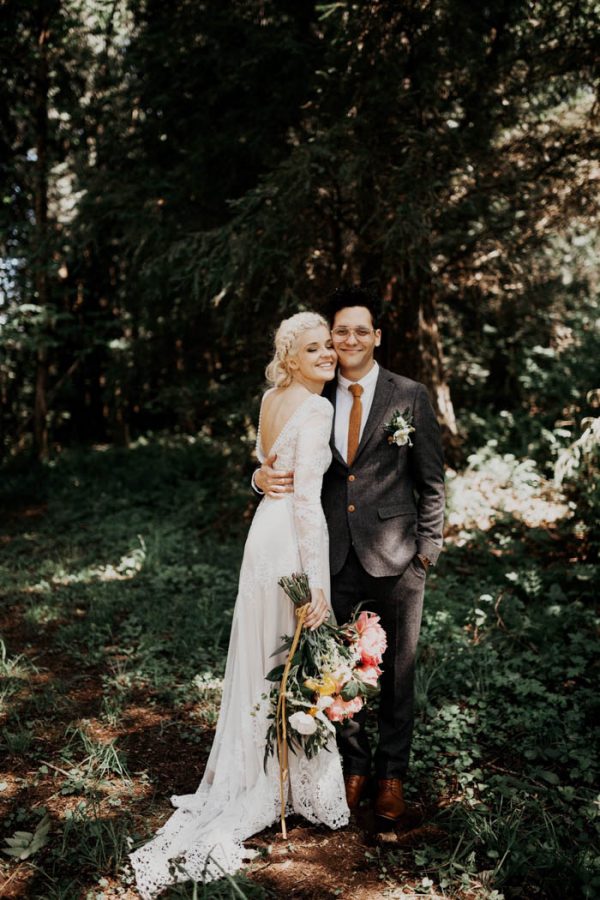 Olga and Chris' Sauvie Island wedding was a lovely bohemian dream come to life! After a heart-warming first look, the couple exchanged vows in an intimate backyard ceremony where friends and family prayed over them to bless the start of their new life journey. You could see the couple's style in every detail, from the macrame hangings to the custom wedding invitations to the bride's gorgeous Dreamers and Lovers wedding dress. At the reception, they shared a feast of Thai food from The Lamb's Table, then ended the day with dancing and singing in the middle of the woods. Photographer India Earl truly captured the magical energy of Olga and Chris' special day!
The Couple:
Olga and Chris
The Wedding:
Sauvie Island, Portland, Oregon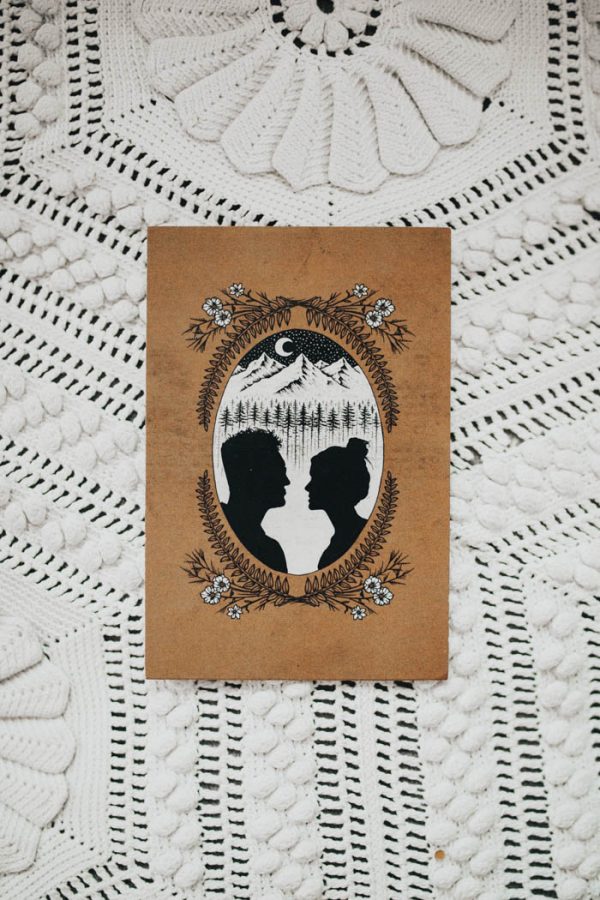 Honestly, what I thought I would wear and what I wore couldn't have been more different. I found some fun yellow velvet shoes first and thought I would find a fringy fun bohemian dress to wear. Once I went to dress shopping, I fell in love with how this dress looked on me and had to have it! I had to change the shoes and all the details after the dress was decided.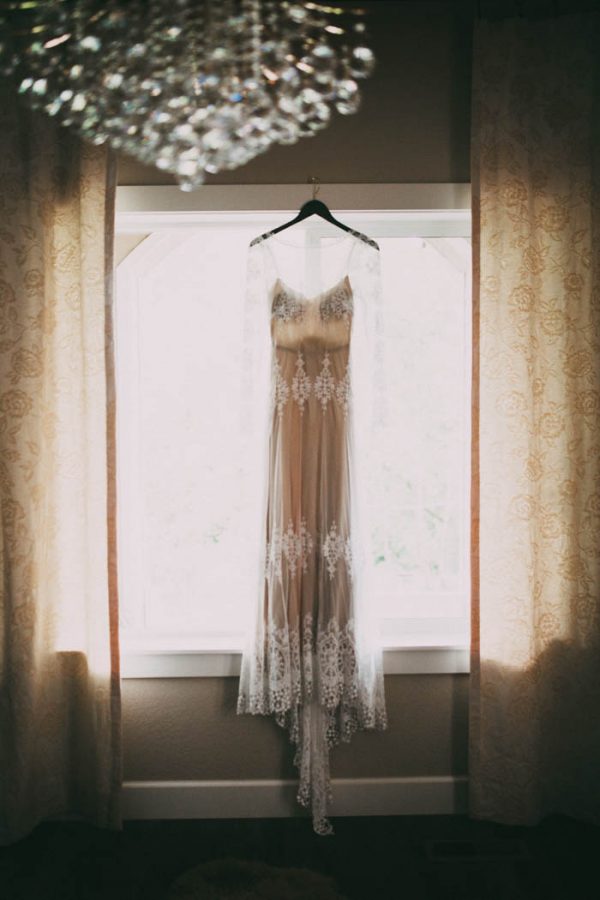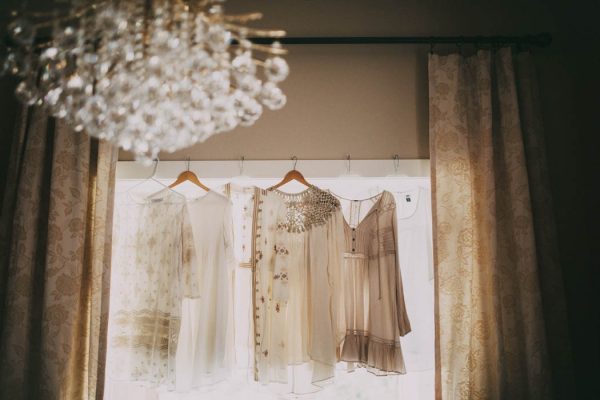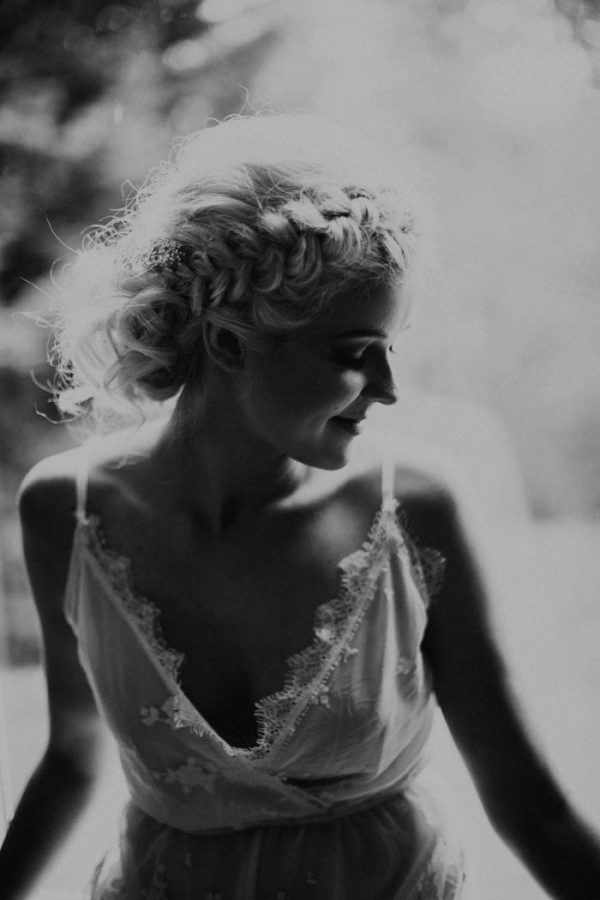 For our gifts to each other, we wrote letters that we read the morning of the wedding. Chris included a little locket with a photo of him from when we first met, and I included tickets to see Sigur Ros (the artist that sings the song we walked down the aisle to).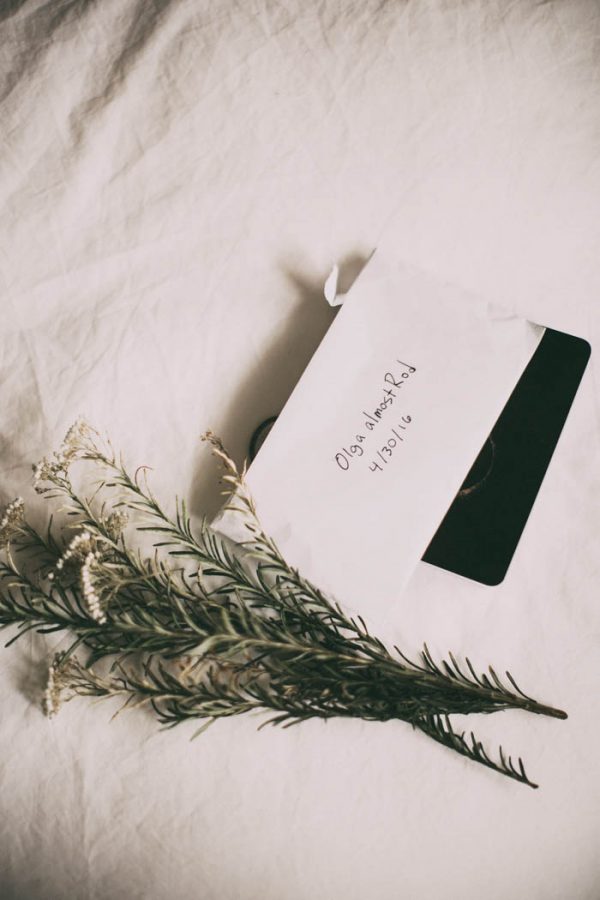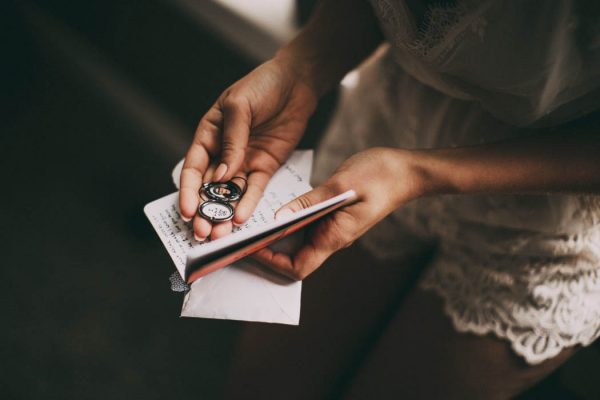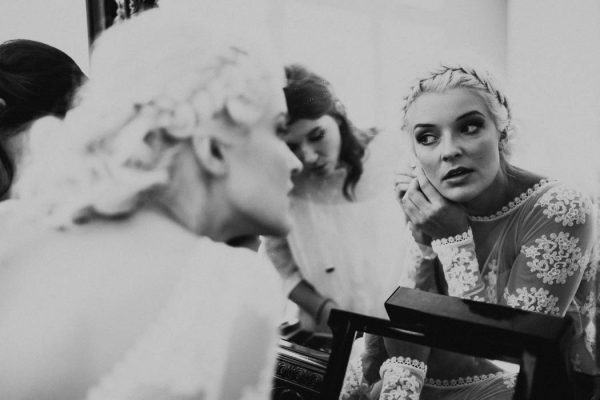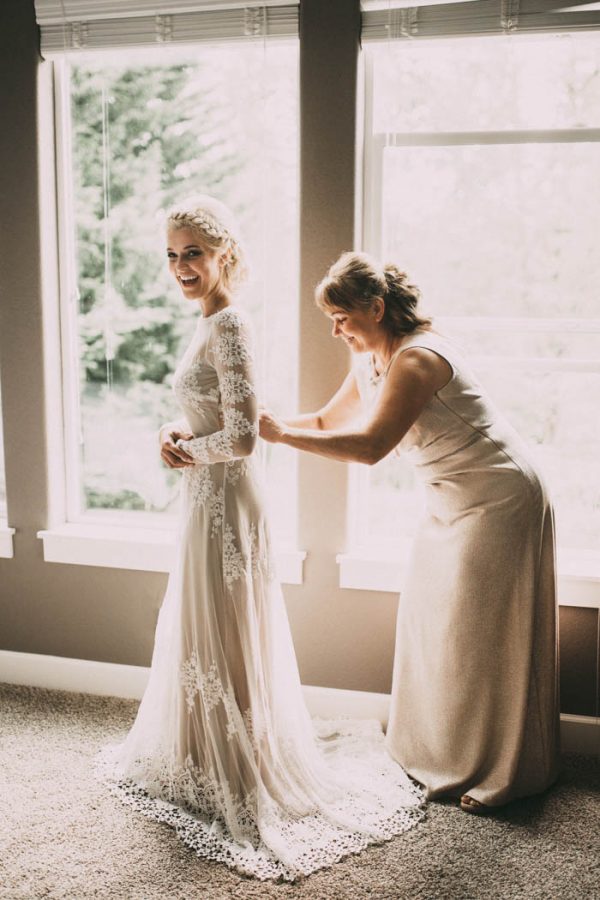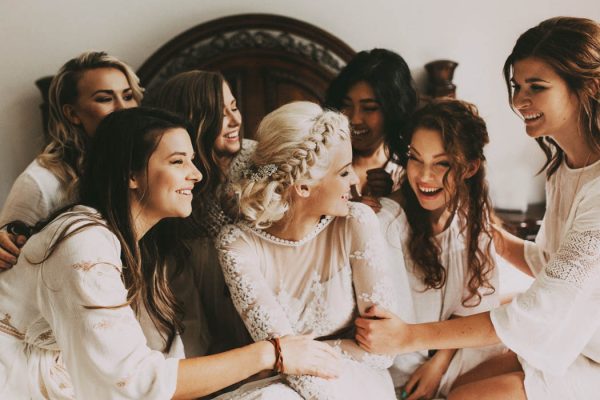 From the photographer: We drove out to the island for the first look, where we found Chris standing on the opposite side of the lake. They walked towards one another, and Chris dropped the flower he had picked for her because the tears started flowing.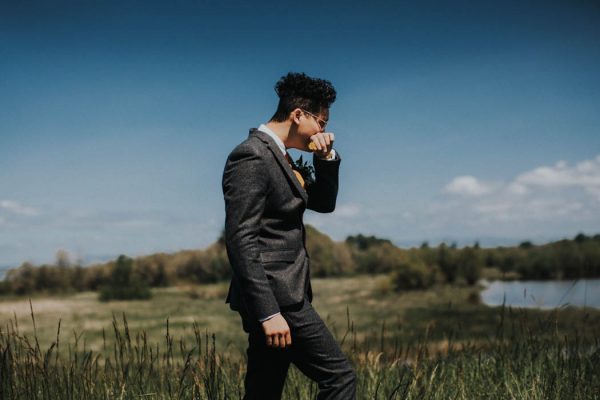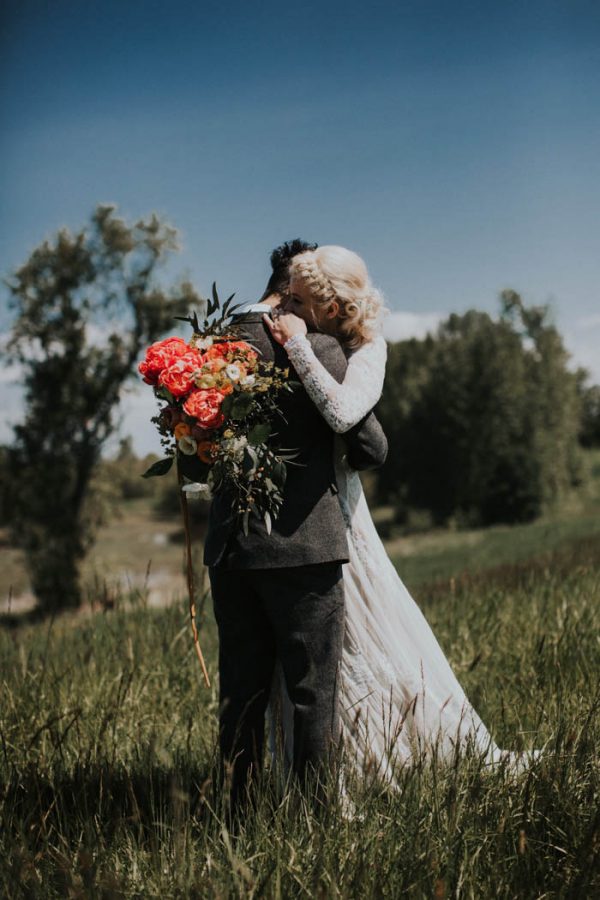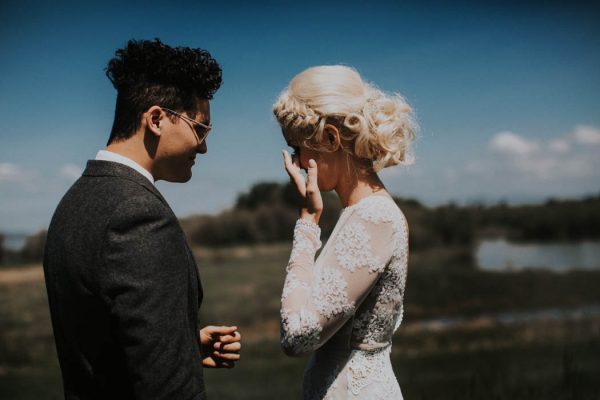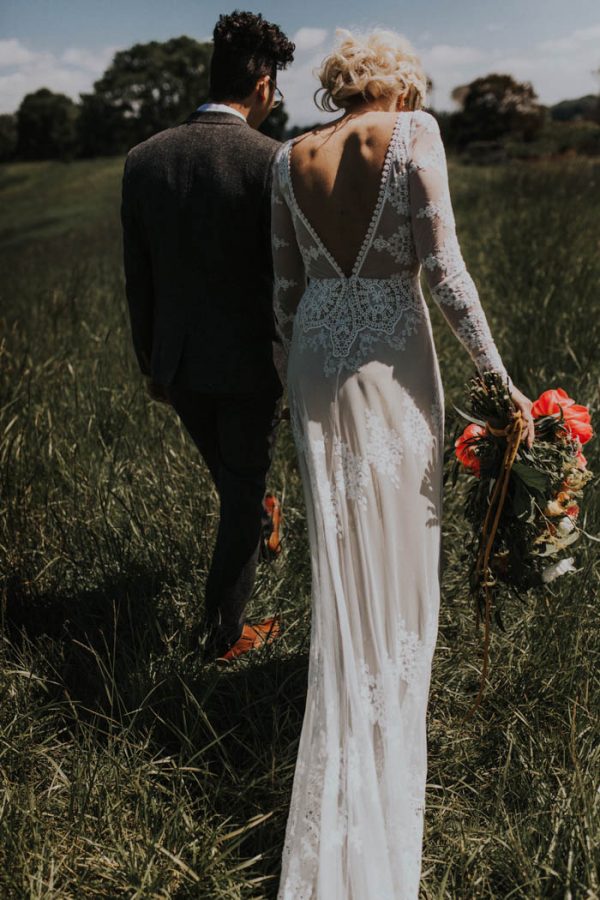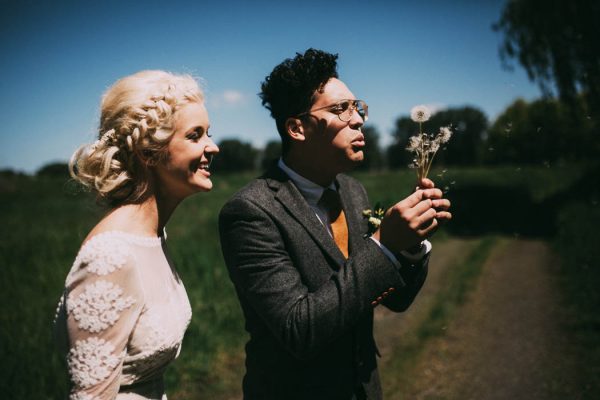 Sauvie Island was always a very special place to us. We're birding nerds, so we like to go watch birds out there. It's very peaceful and full of magic. It's one of the first places we hung out together as a couple, the place where he proposed, and the only place we wanted to get married. The venue we found was the only place we were allowed to hold a wedding on the island.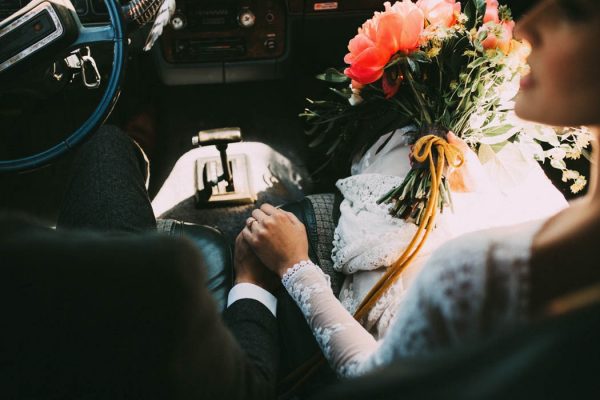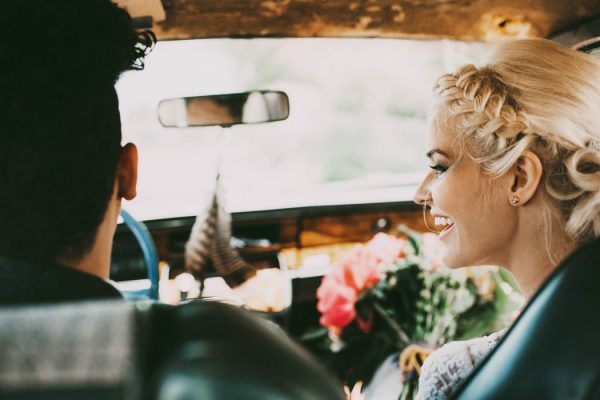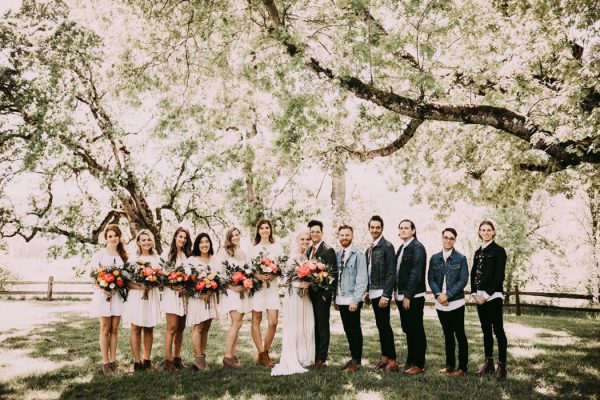 I wanted the wedding party to feel comfortable and like themselves. The girls all wore different dresses with brown booties and whatever accessories they wanted. The guys wore denim jackets, black pants, brown shoes, and a floral tie. They had a lot of freedom in how they wanted to style it.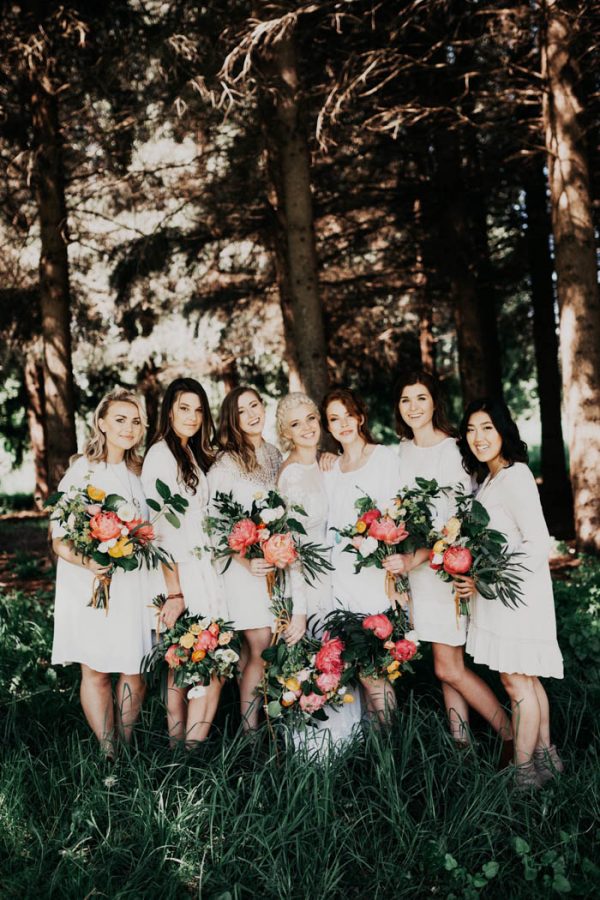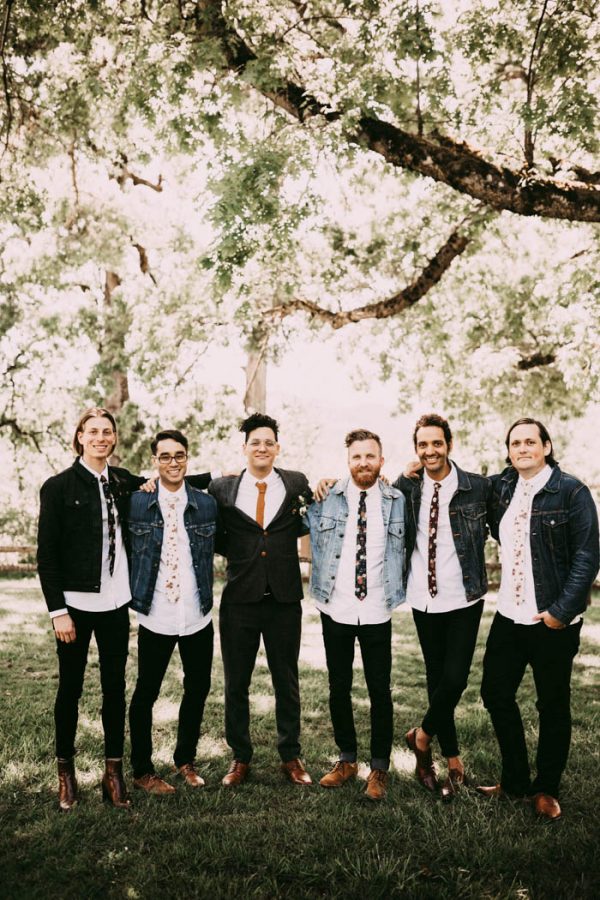 Before the wedding ceremony, Chris and I took a moment together, and it was so special. I cried so much before the wedding. I couldn't believe it was happening!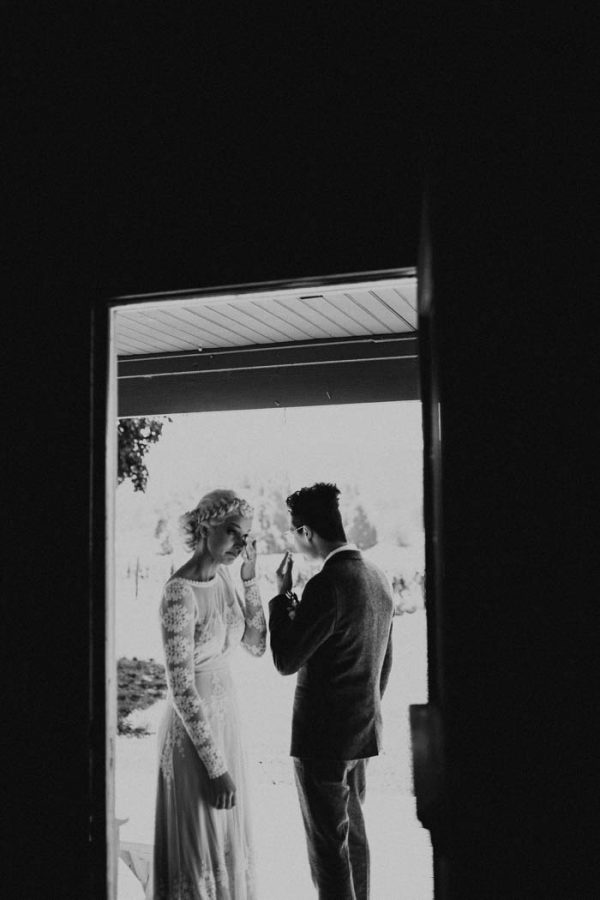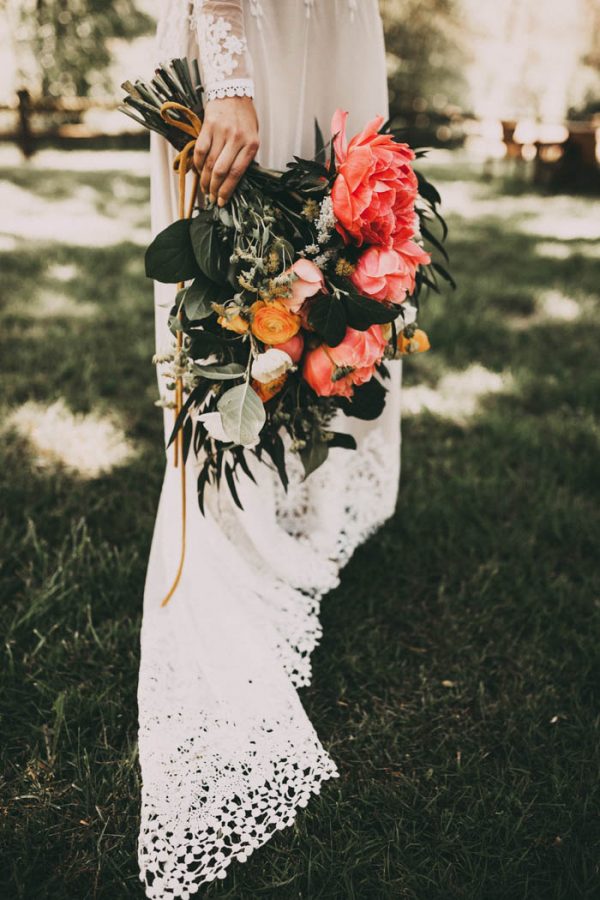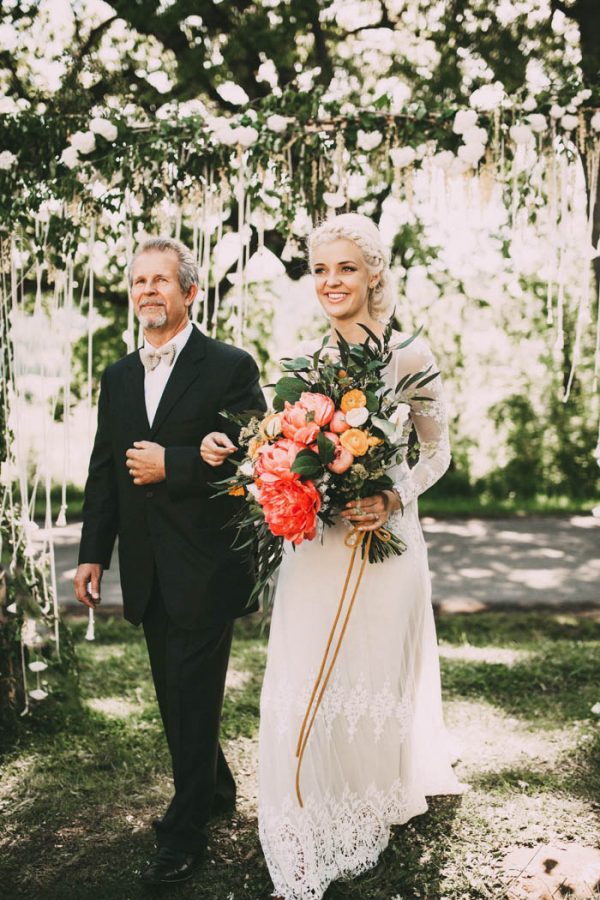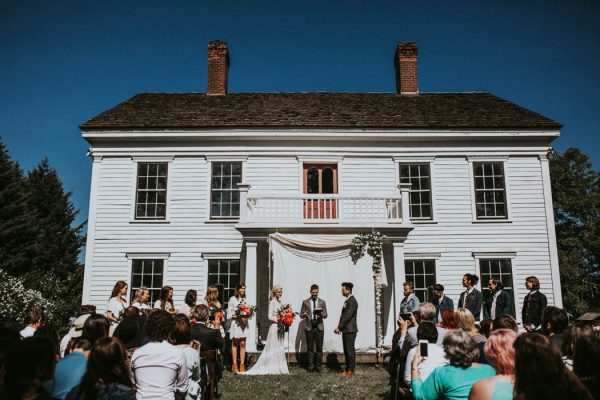 We had my brother marry us, which was very special to me. We also had all of the guests to come up and lay hands on us as we had a prayer of blessing prayed over us. It was important to us to have everyone at the wedding participate in our union.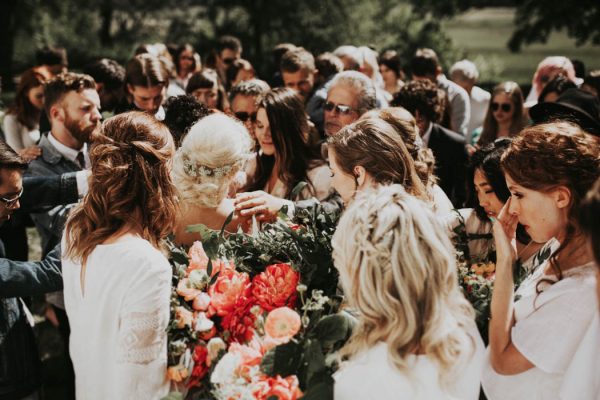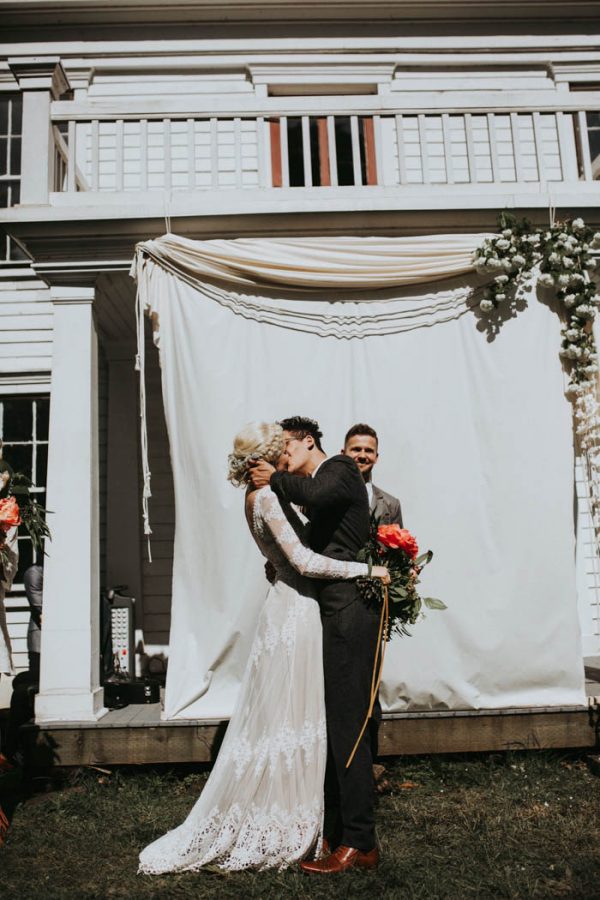 Walking down the aisle was especially emotional for us because the song that was playing was a song we would only play when we had a new wonderful experience or saw a beautiful scene, and it held a lot of magic and emotion in it for us. We knew this would be the most magical moment of our lives!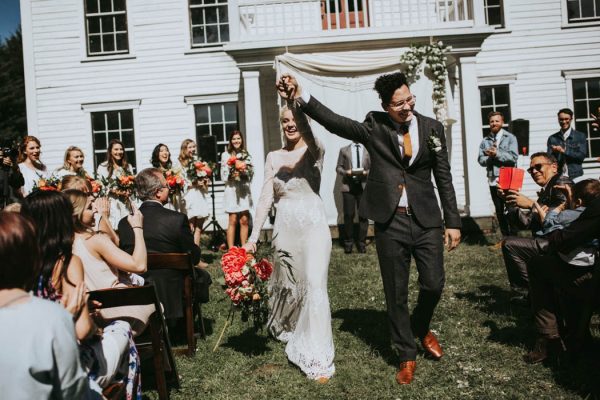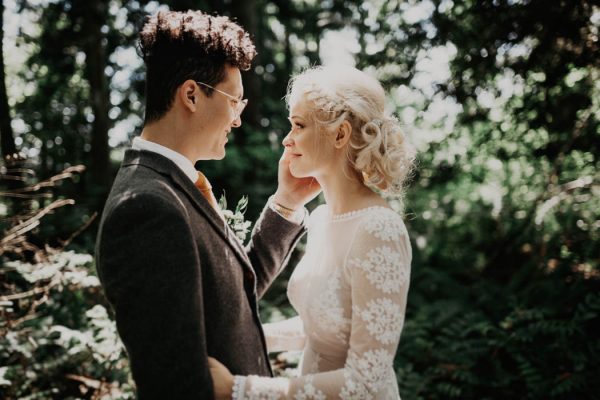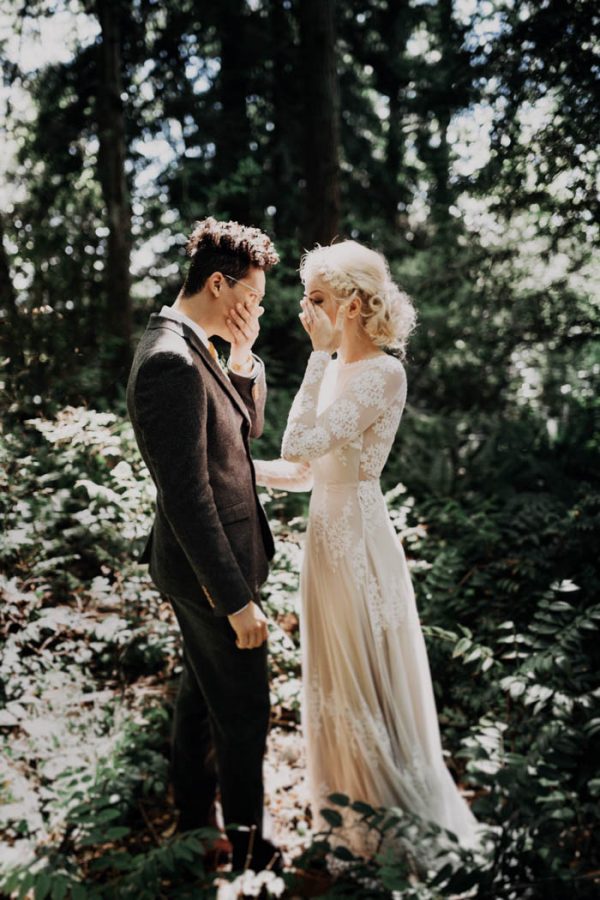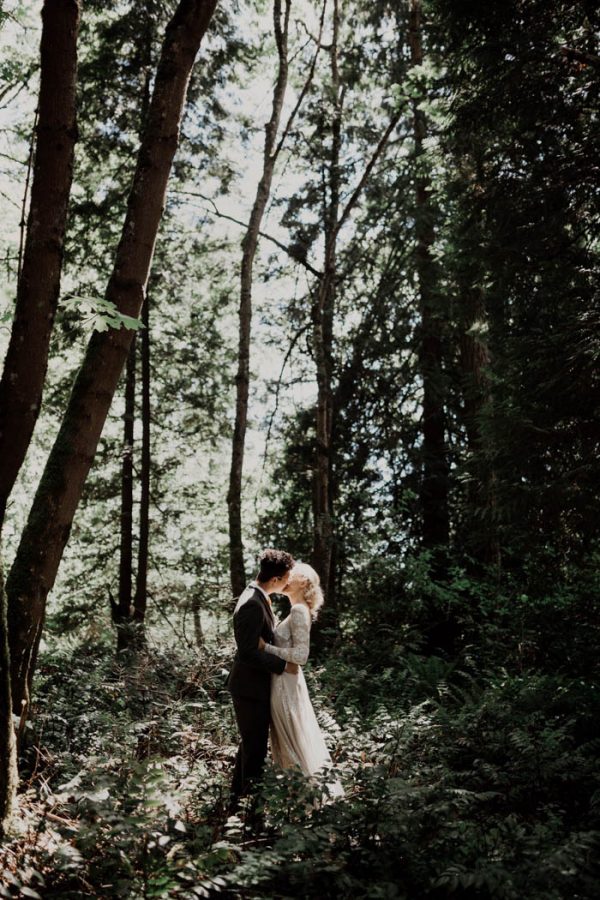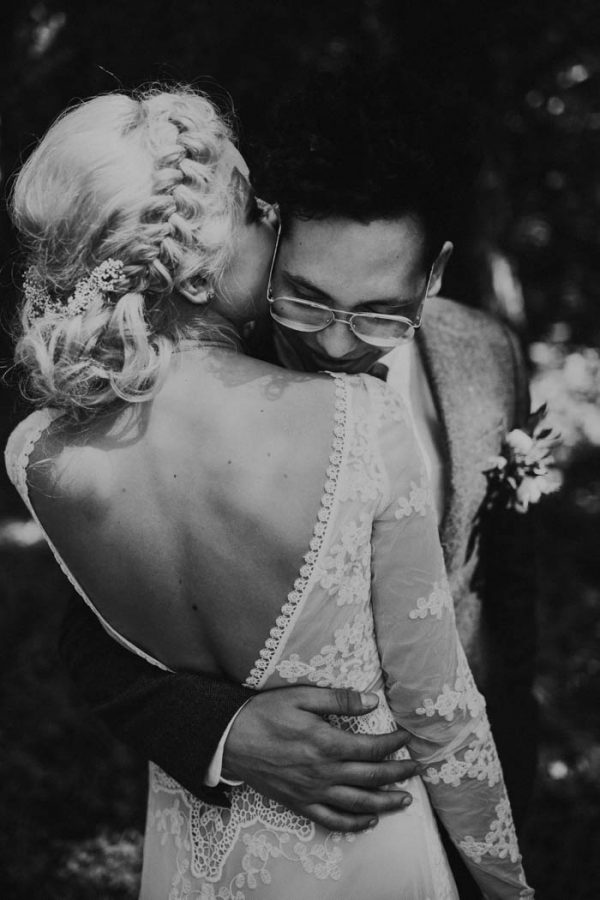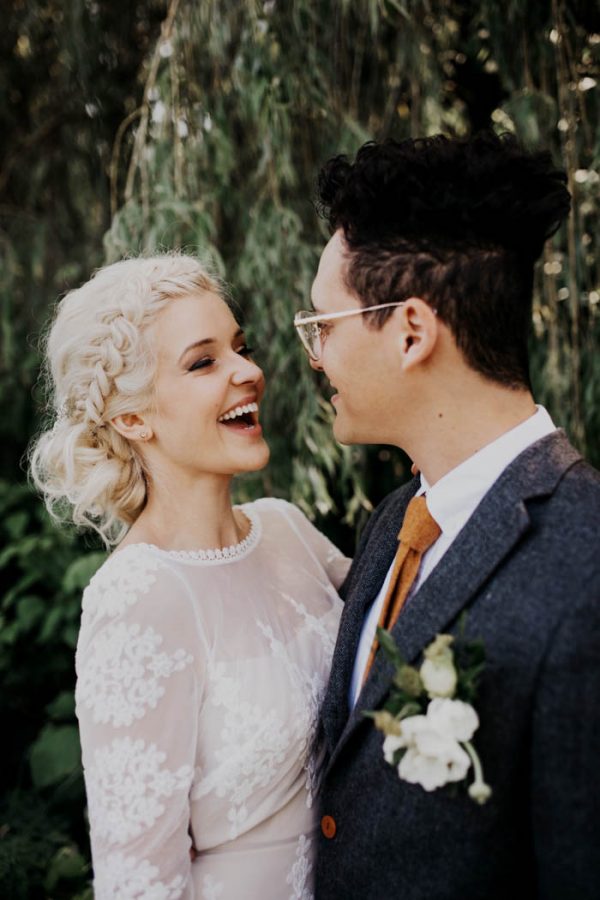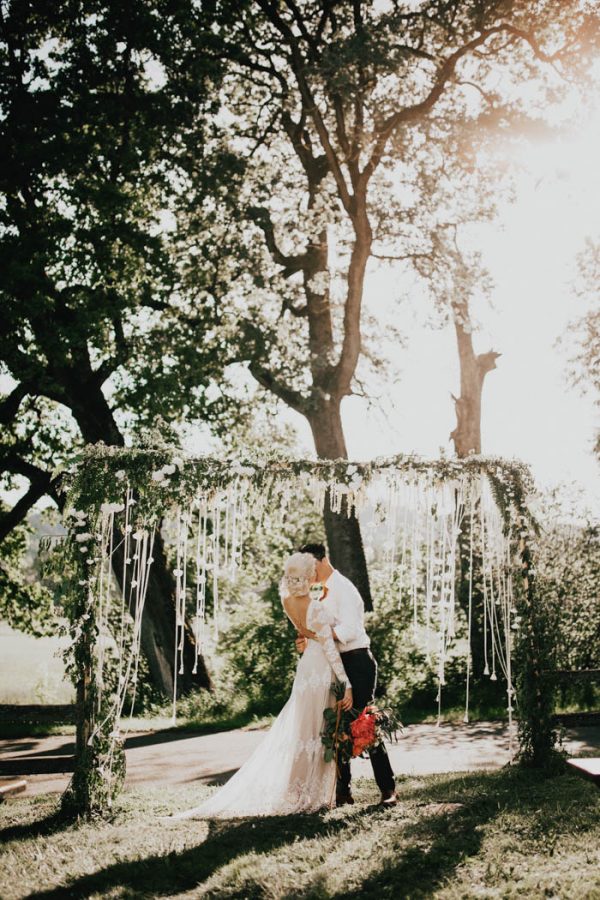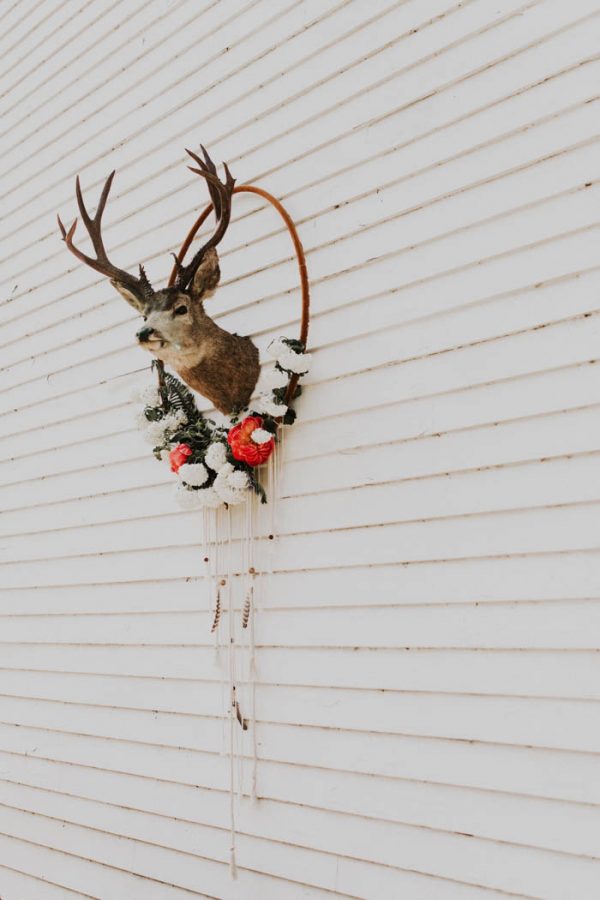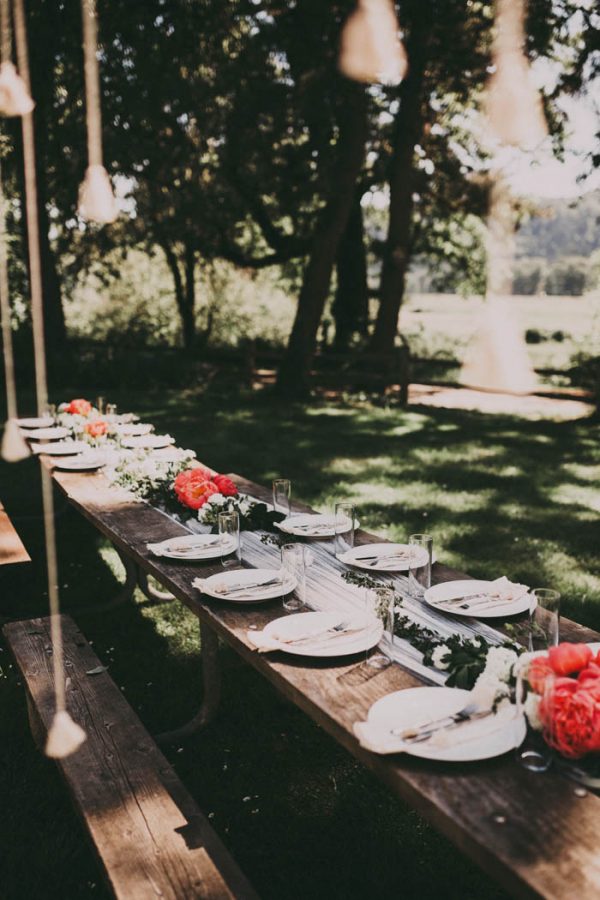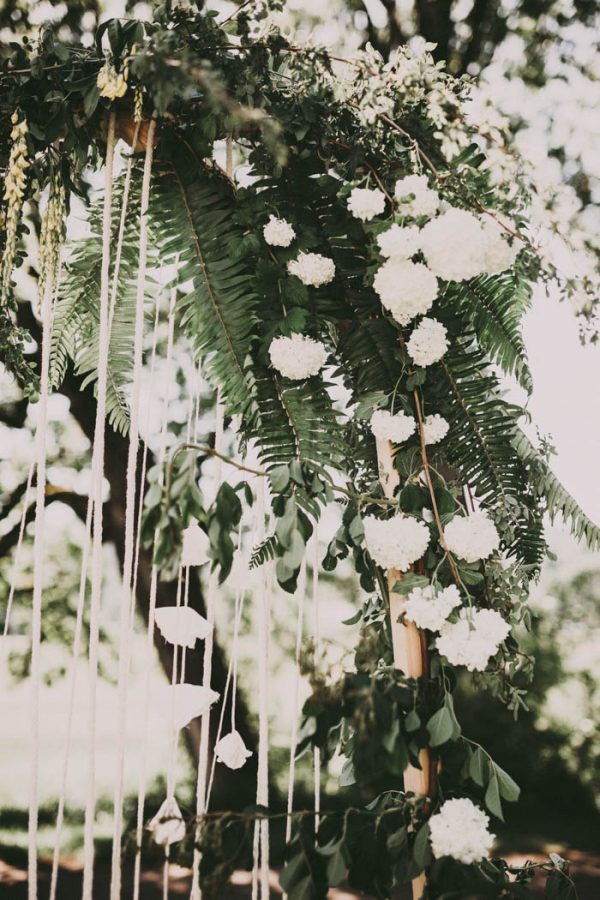 Everything was DIY! We made macrame arches and tassels all week. We even DIYed the napkins. We also made our own wedding invitations. It was a pain in the butt, but I think I can say it was worth it!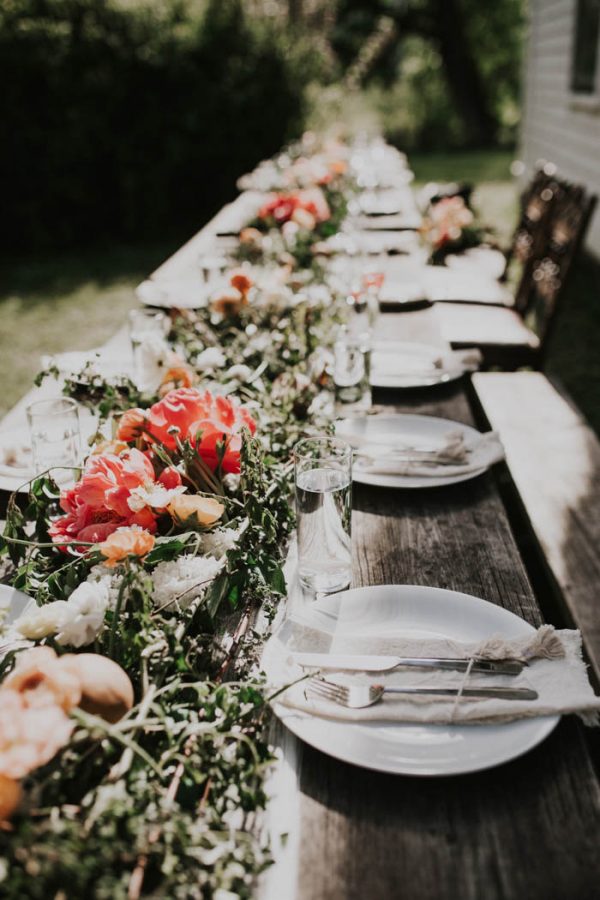 It was really hard to stick to just one look/vibe. I just picked the things that I liked and hoped they worked together. Luckily, we had John Dunfee, Chris' best man, to help with the overall design of the day, so he filtered all my ideas to create a cohesive look.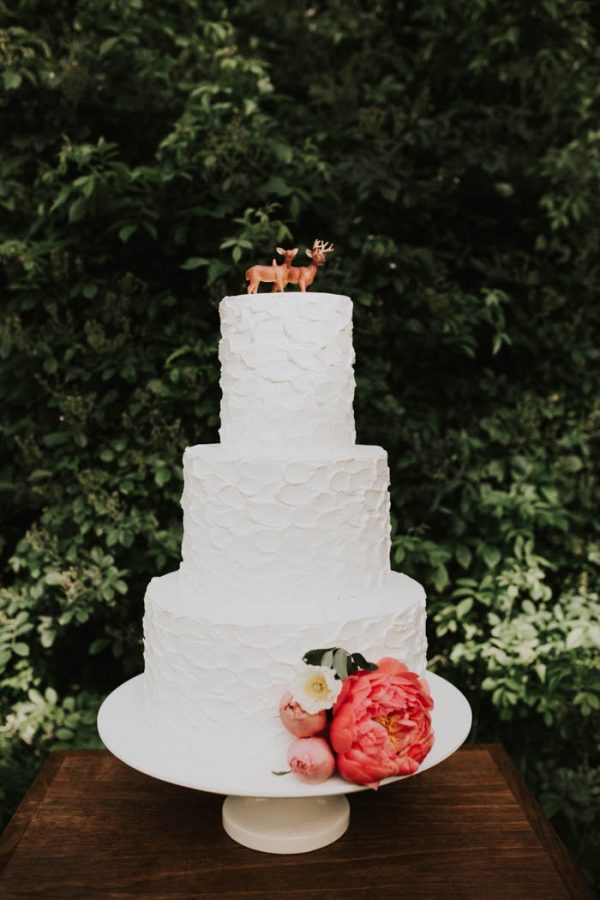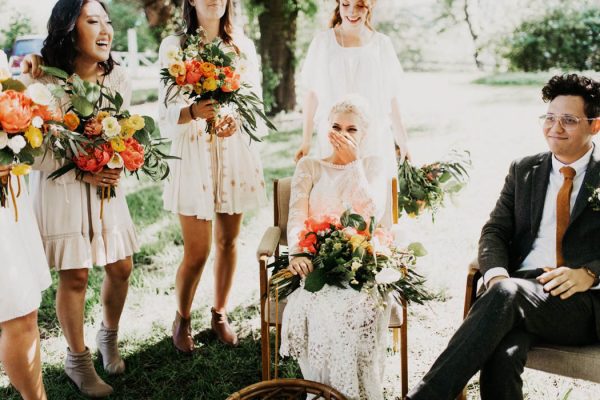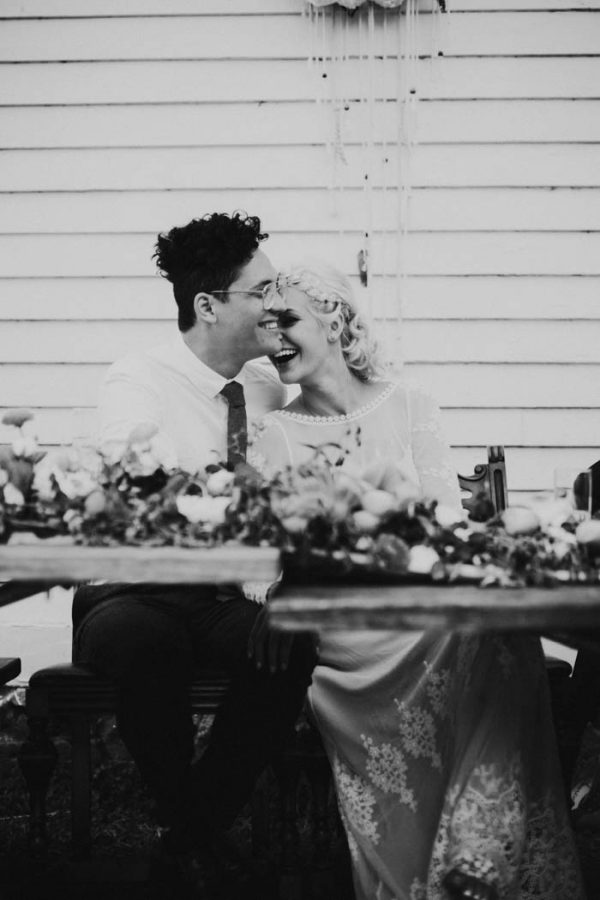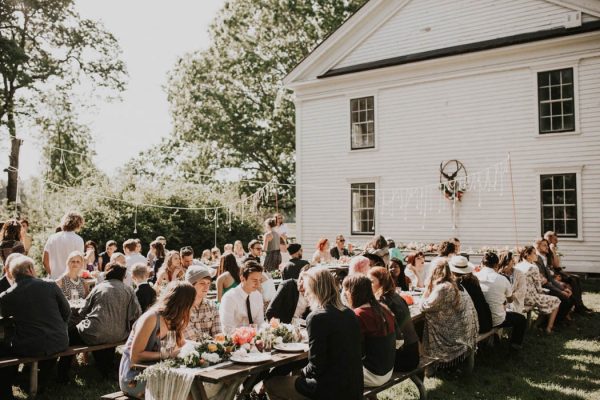 Processional – "Why Not?" by Jonsi
Recessional – "As Long as I Live" by Neil Sedaka
First Dance – "Stitches" by Wild Child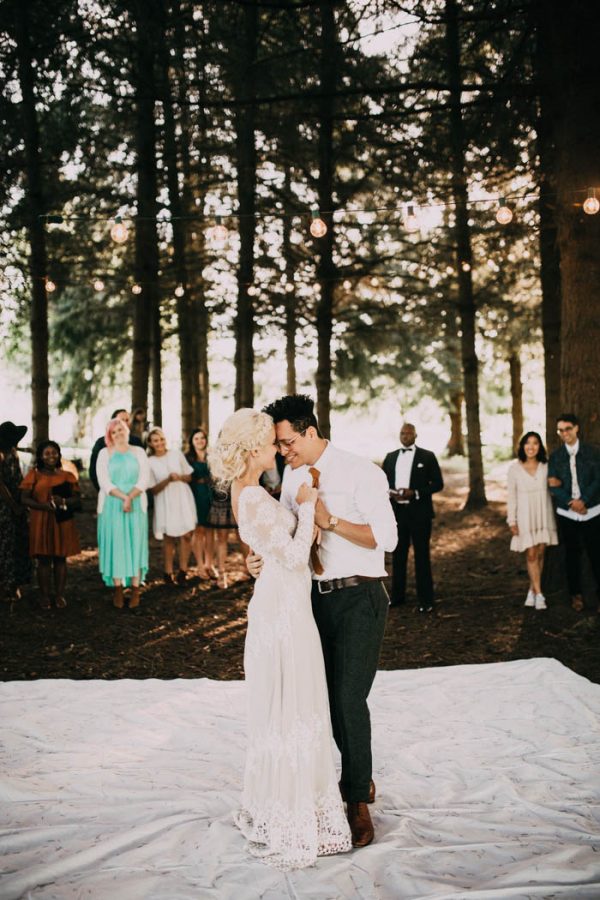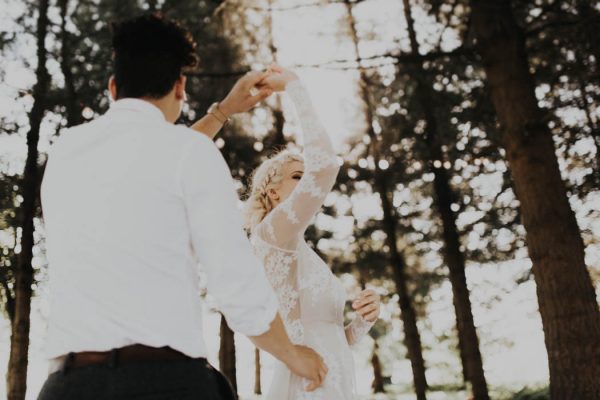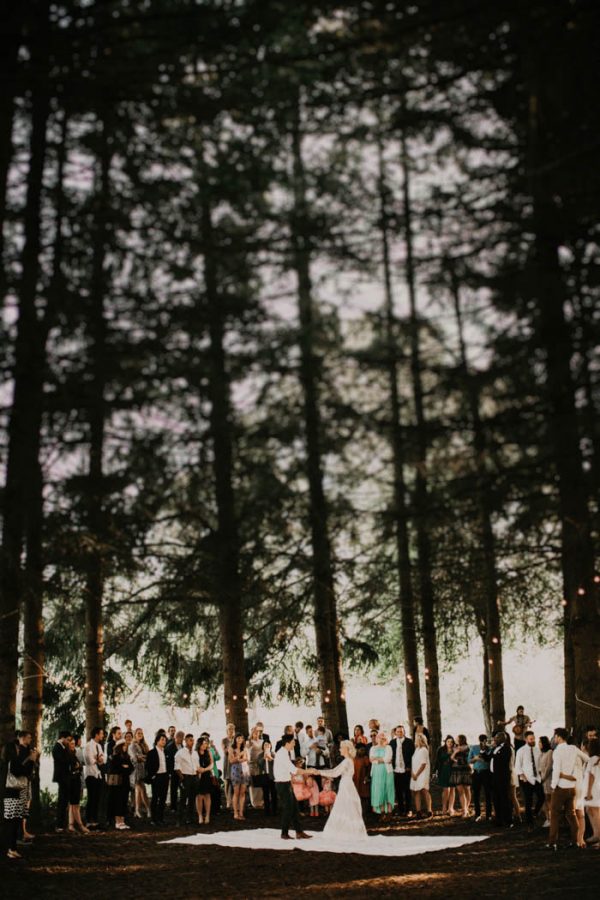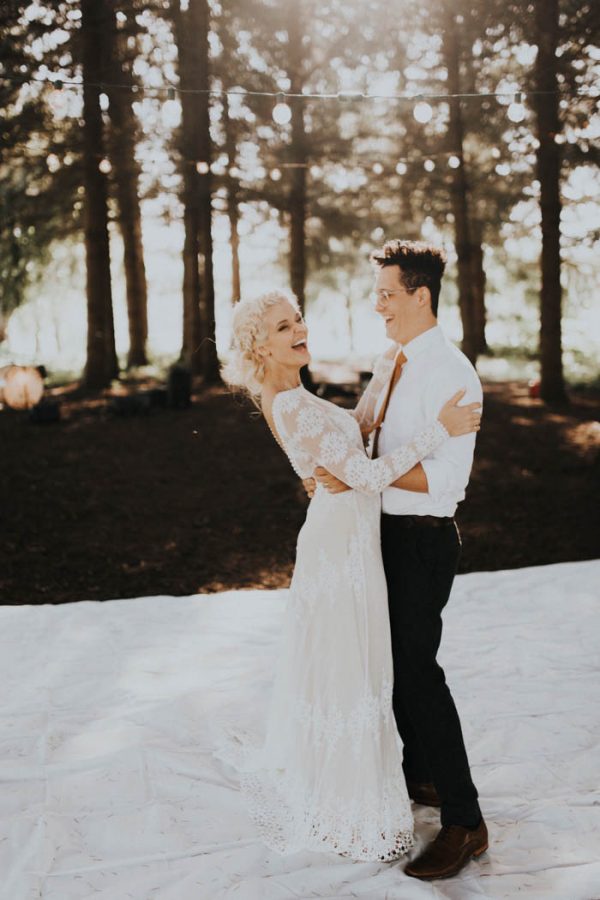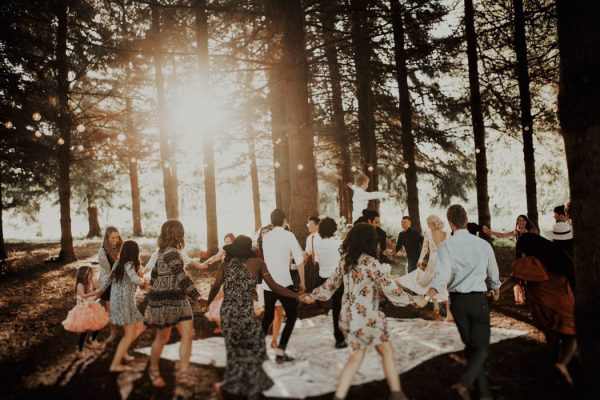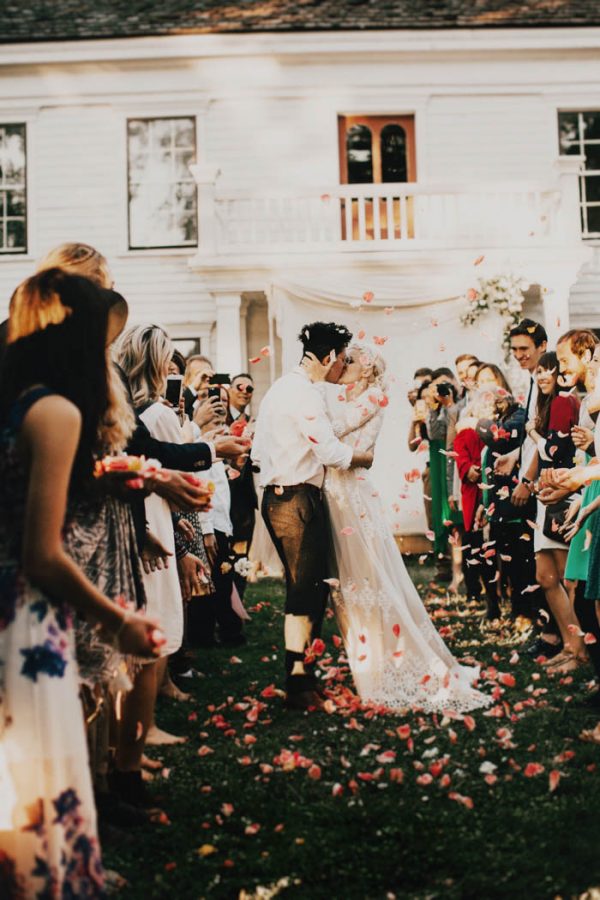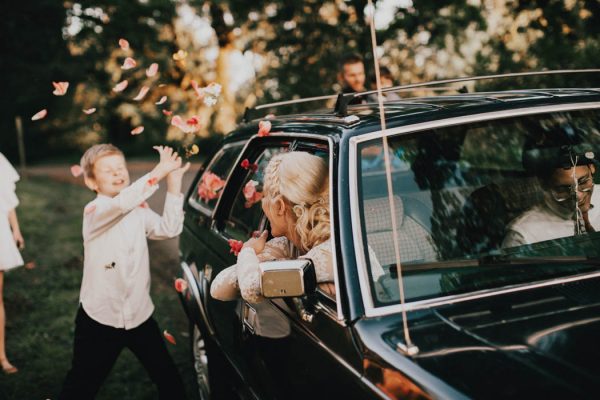 Congratulations to Olga and Chris, and a special thanks to photographer India Earl for sharing these beautiful photos with Junebug! Looking for more bohemian backyard wedding inspiration? Take a peak at this bohemian garden wedding in Monteverdi Tuscany – we dare you not to fall in love!