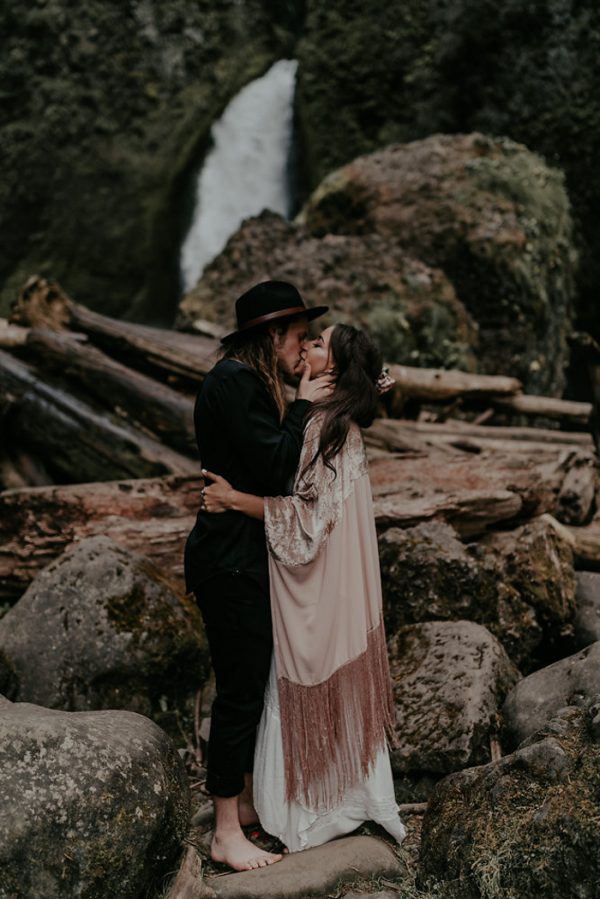 This Wahclella Falls wedding is the epitome of Portland – breathtaking views, industrial architecture, and a relaxed feel to the day. With a relaxed, casual vibe in mind, Danielle Firle helped make Kiki and Ellis' vision come to life with bohemian and Native American influenced decor. Their vision for an intimate day was complete with Kiki's Free People wedding gown, a DIY tambourine send-off, and everything in-between. Olivia Strohm Photography's joy comes through in her photography, and is complimentary to the emotion of Kiki and Ellis' wedding day.
The Couple:
Kiki and Ellis
The Wedding:
Wahclella Falls, Portland, Oregon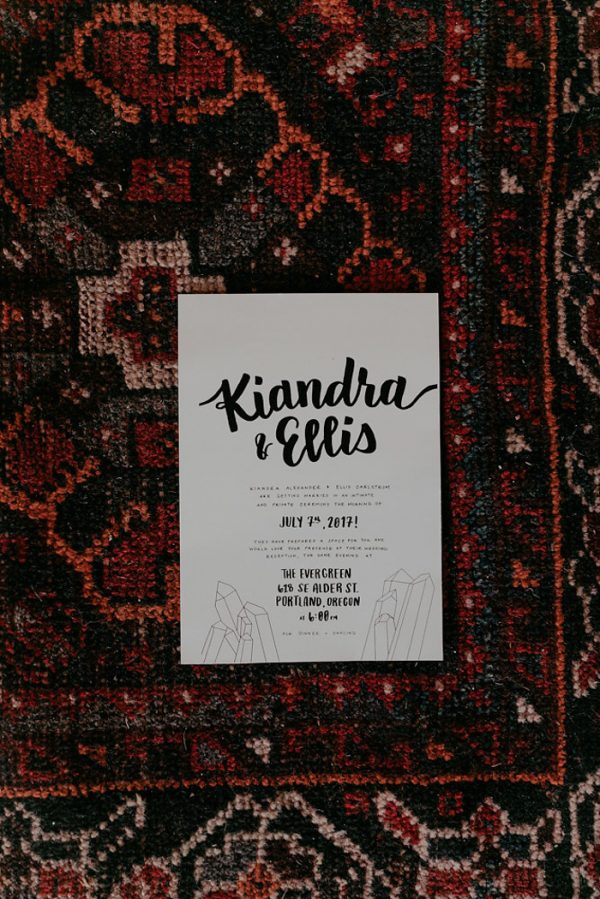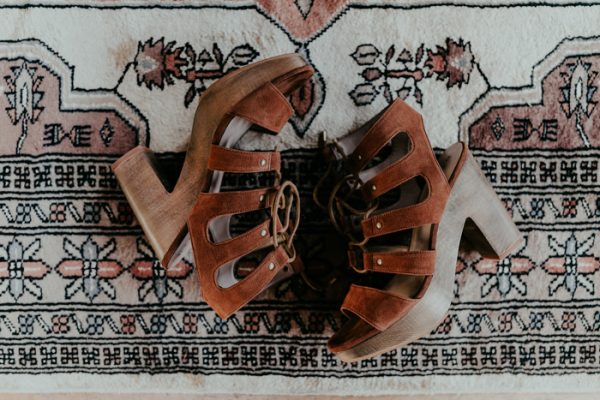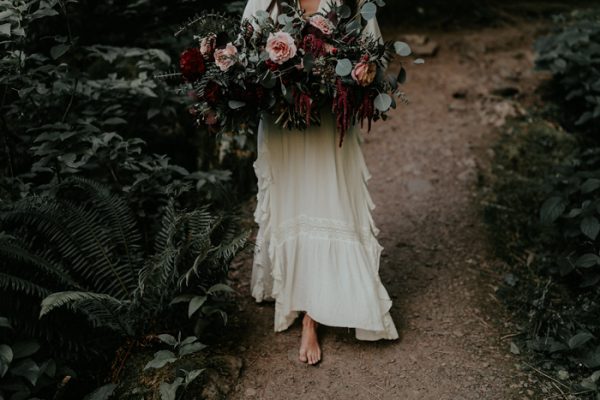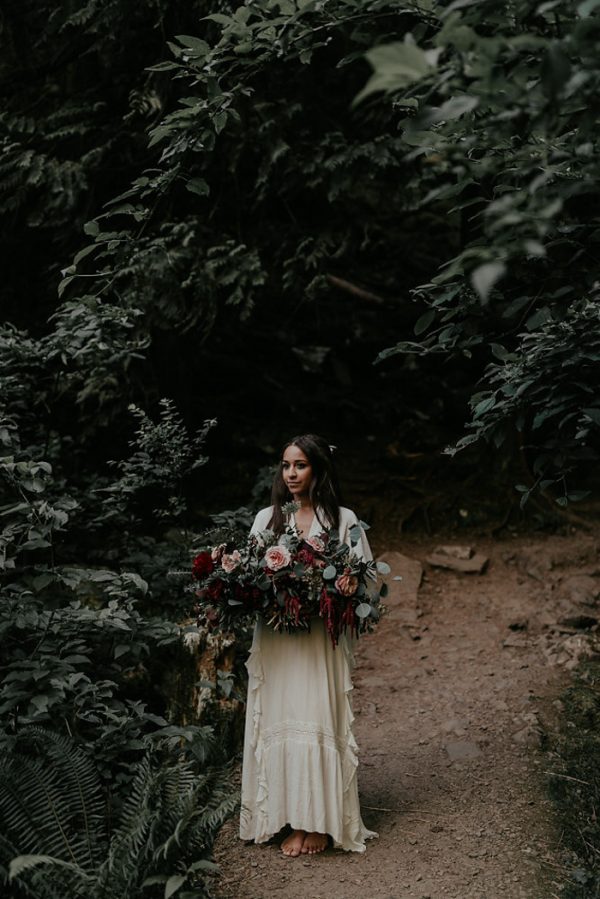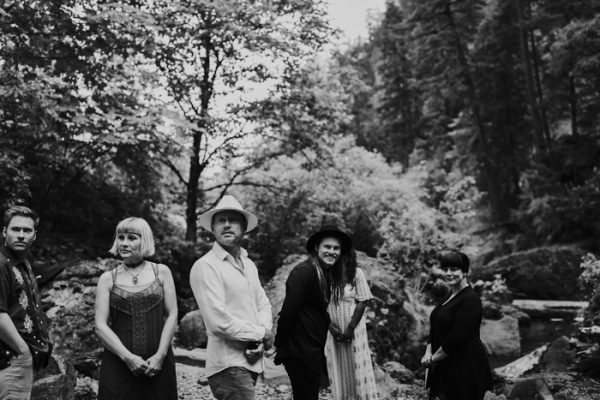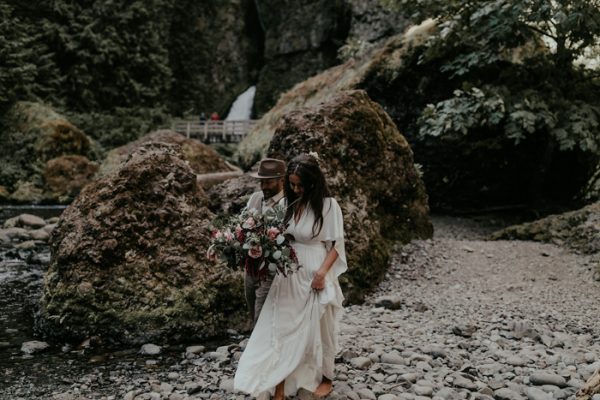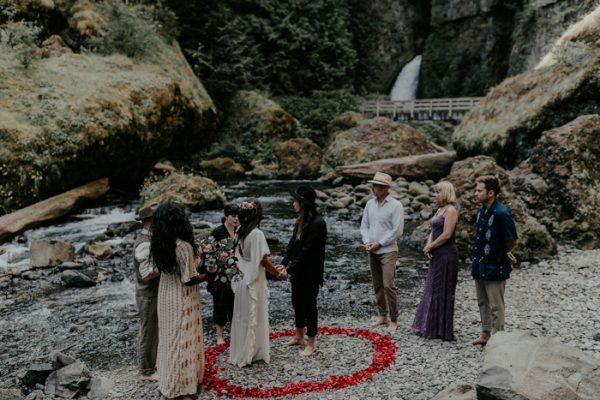 Since our ceremony was near a waterfall, we didn't feel the need to add a thing to the location of our ceremony, except a circle of flower petals that he and I stood in, for symbolism.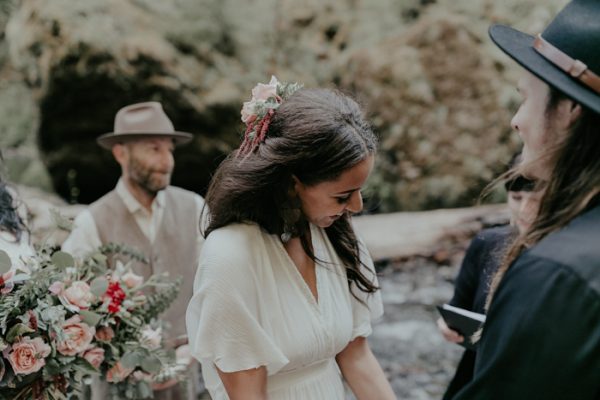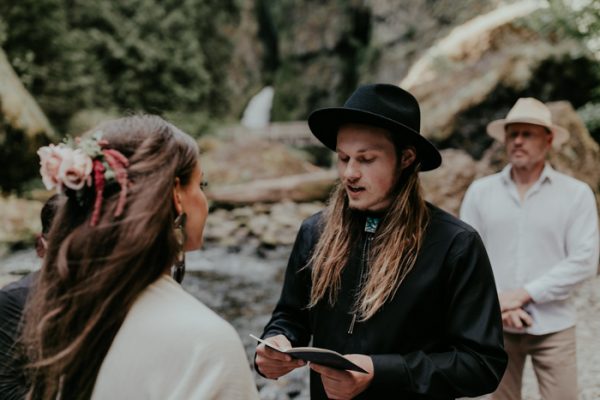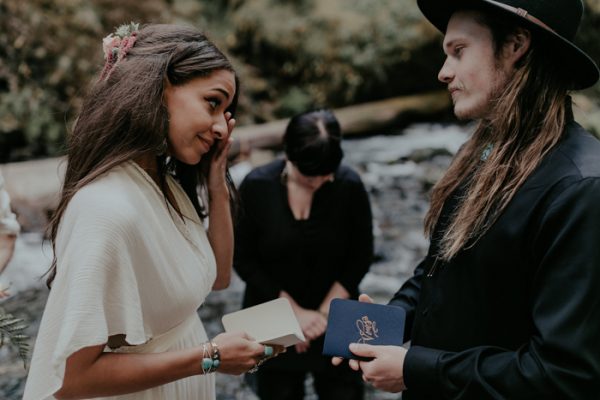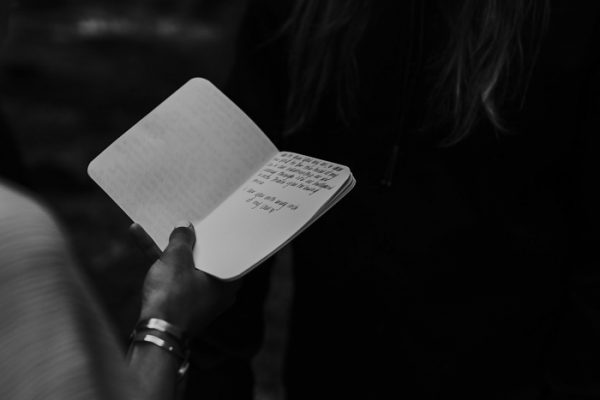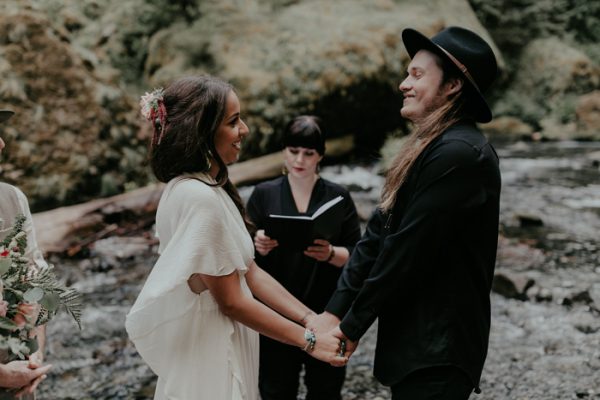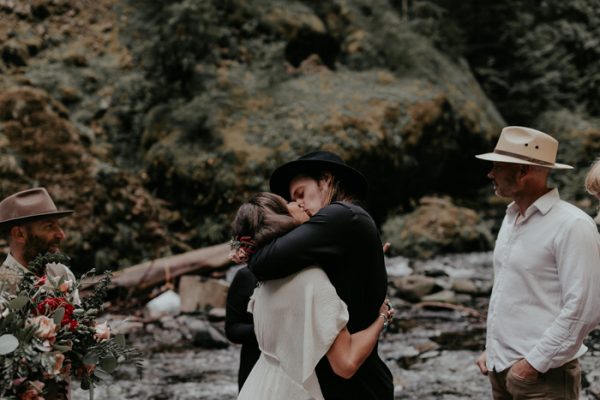 For Ellis and I, we were so adamant on having our wedding be as intimate as possible, with our style so embedded in each detail that each guest would really feel our vibe deeply in their soul! For us, this meant having a private ceremony with only our direct family in a forest, early in the morning. It meant only inviting 80 people. And it meant months would be spent caring about the smallest of handmade and well-thought out details.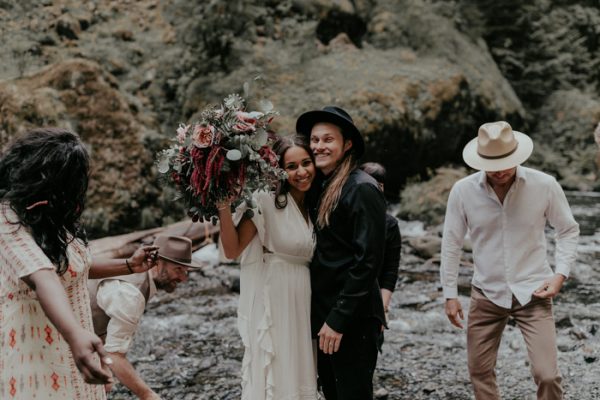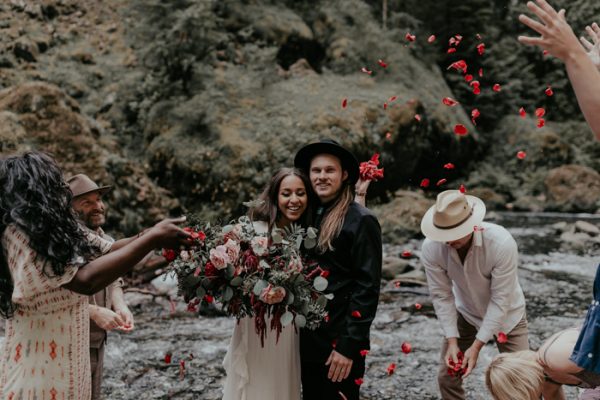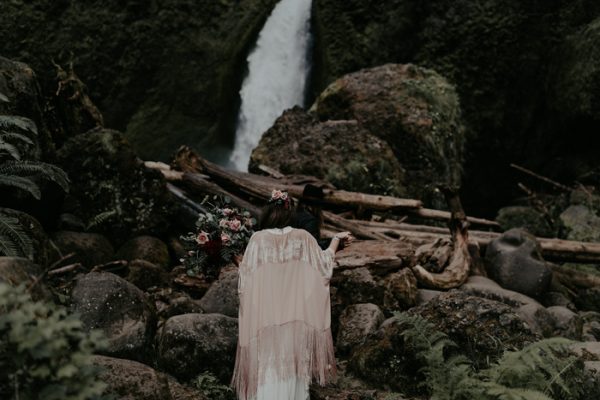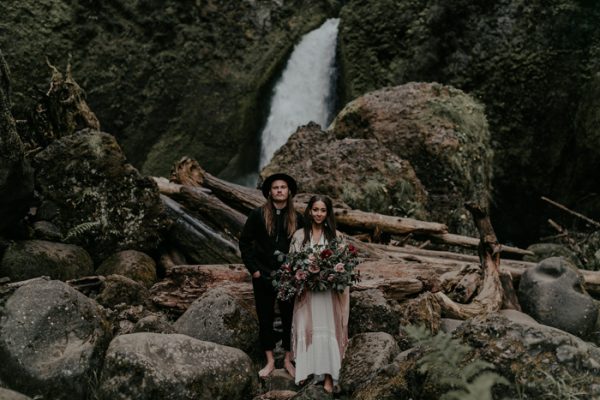 Words honestly cannot describe how incredible working with Olivia was. We first worked with her on our engagement pictures, which turned out amazing. And on our wedding day she brought the type of peace and calm any bride and groom would be blessed to have alongside. Beyond her talent, she has an absolute heart of gold and is such an exemplary woman.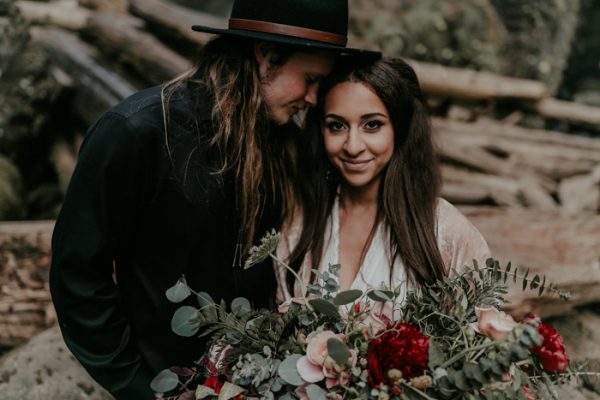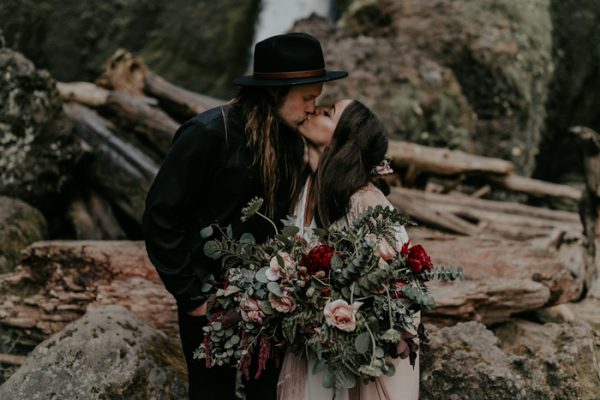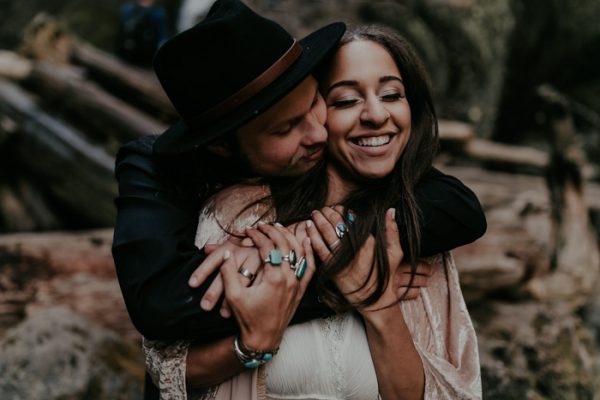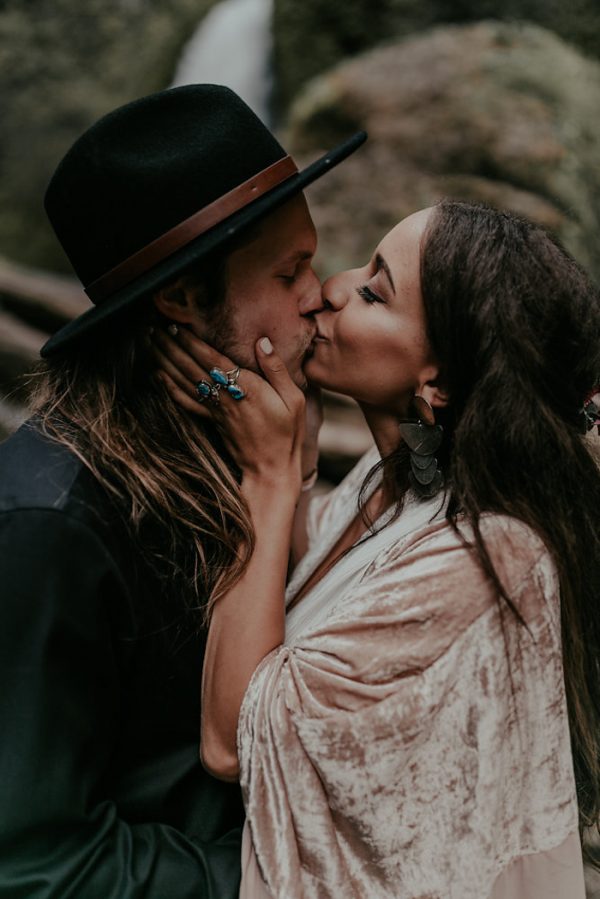 A piece of my style that I incorporate every day no matter what I am wearing, is my turquoise rings and bracelets. Being Native American, I feel a connection to turquoise and its symbolism. So, naturally I know I wanted to wear a ridiculous amount of turquoise gems which pair nicely with flowy, gauzy material. The kimono/fringe shawl came into the picture later, and I loved how that changed my outfit as well. Basically I knew my entire outfit was going to be as casual and flowy as I could come up with, and I loved it!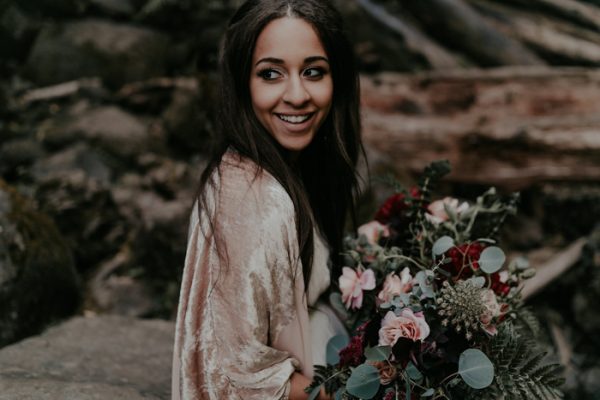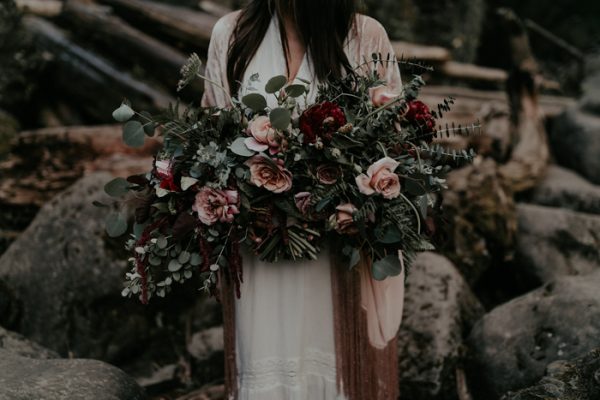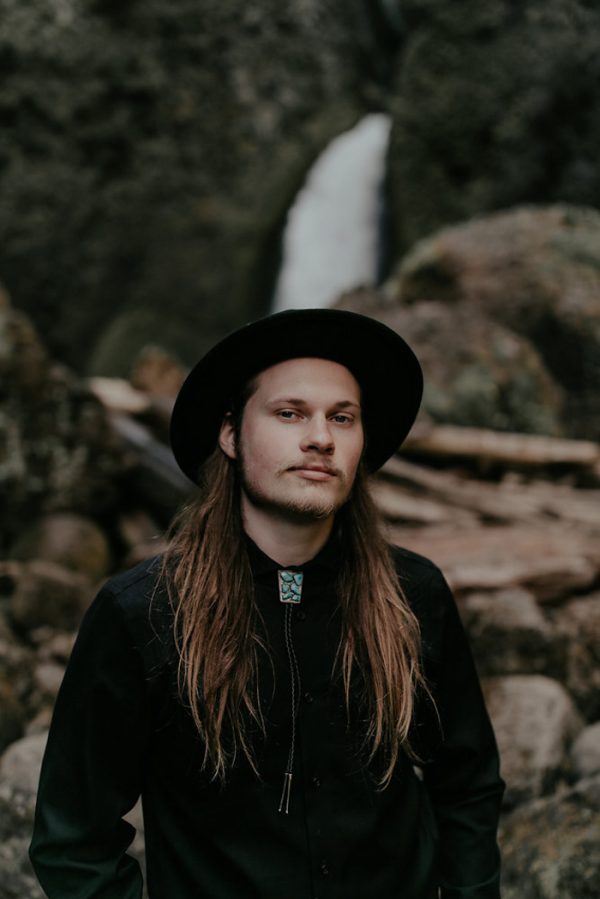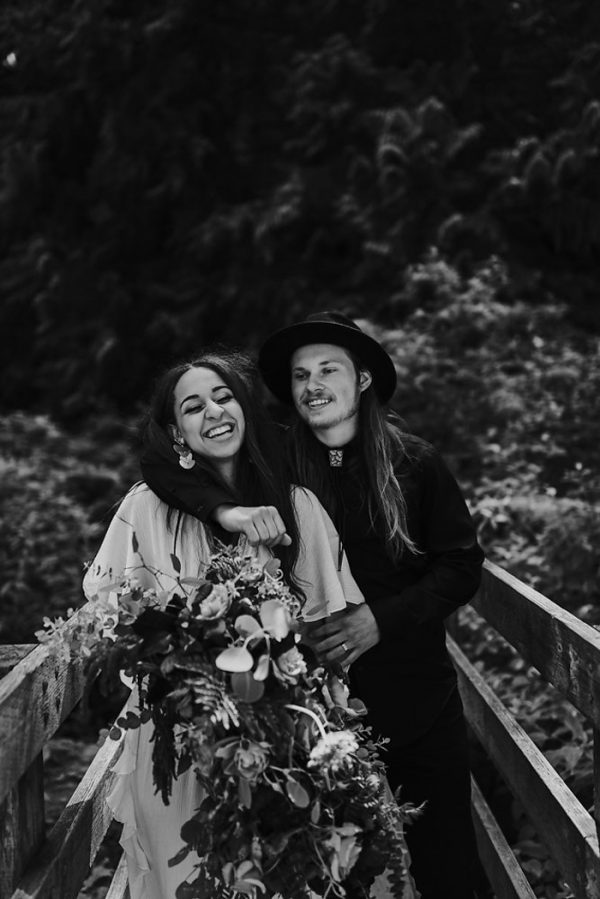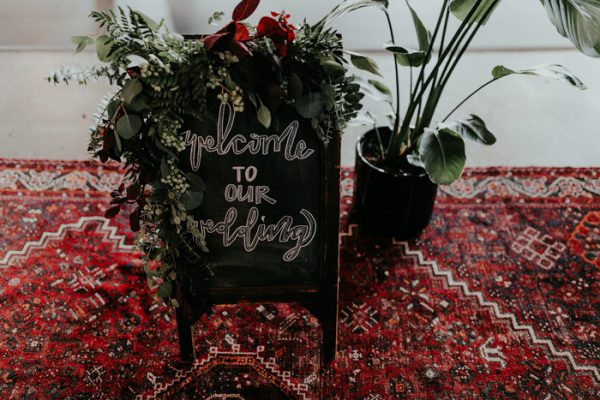 We did not ever officially choose wedding colors. We knew we wanted things to look organic, thus we never chose colors. In my mind, I visualized things like indigo shibori napkins, the green of ferns and eucalyptus, the mauve of my fringe shawl, and a deep color pop of fuchsia/maroon floral's. I knew it would all go together though many people couldn't quite imagine it!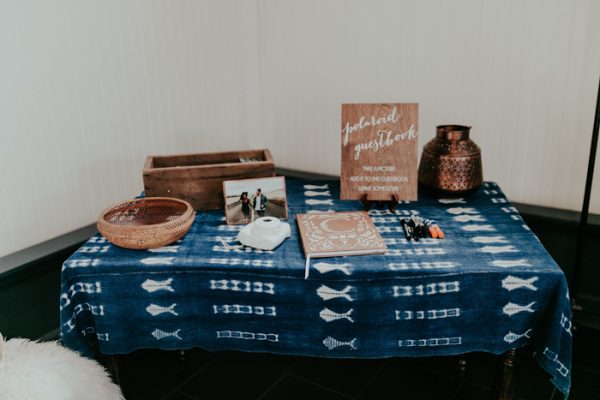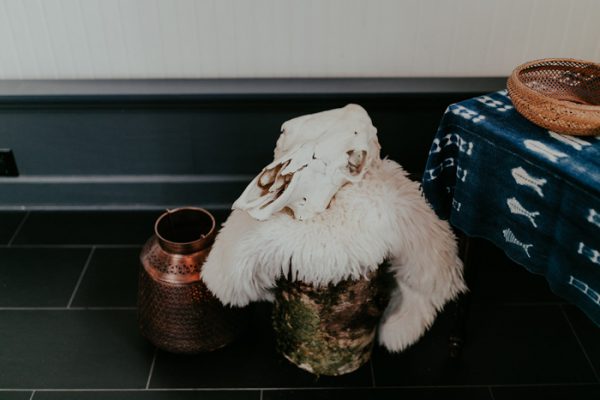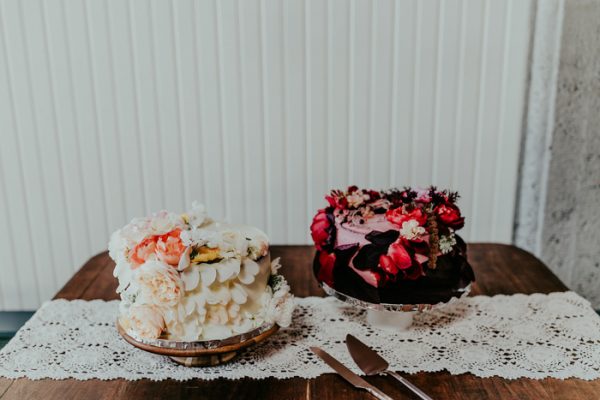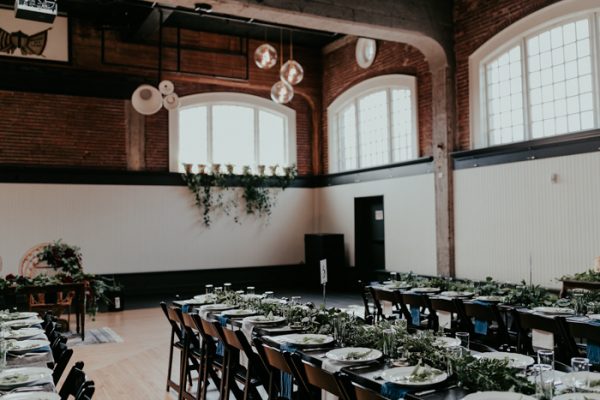 We chose The Evergreen PDX because it was an open canvas to be creative with, and had a very Portland/industrial vibe that we saw "bohemian" merging with nicely. We also had never seen a wedding in this venue before, so there was no vision we felt the need to compare to.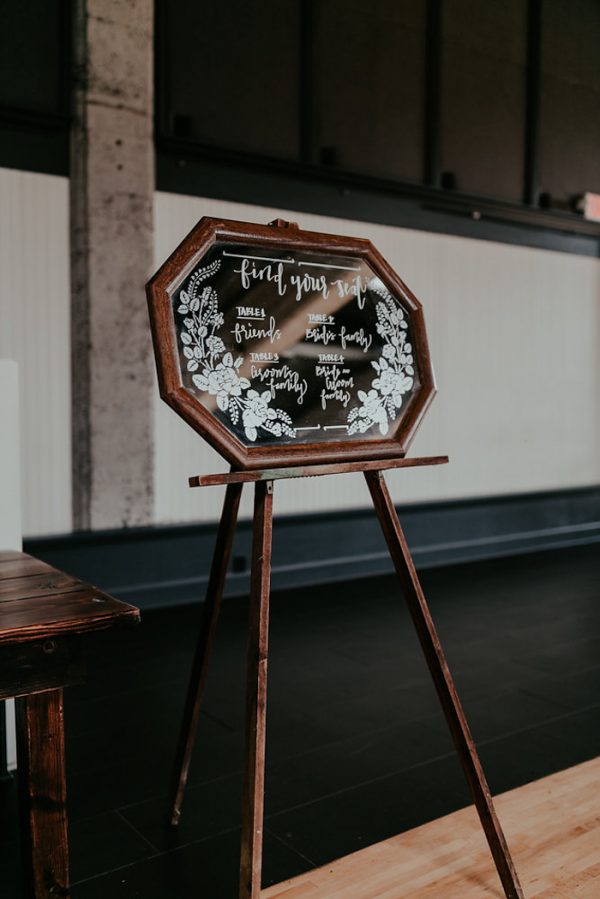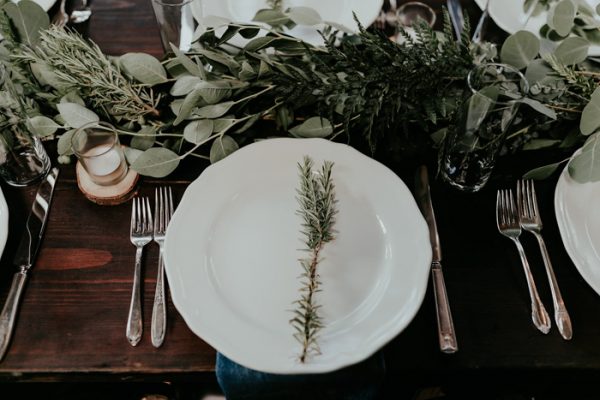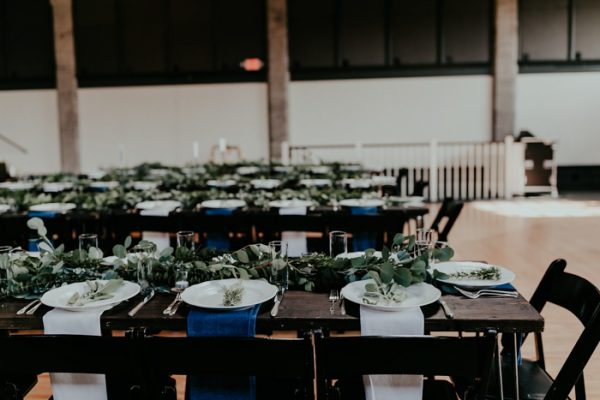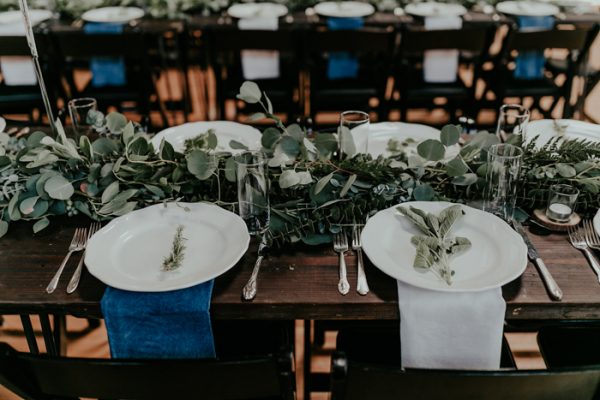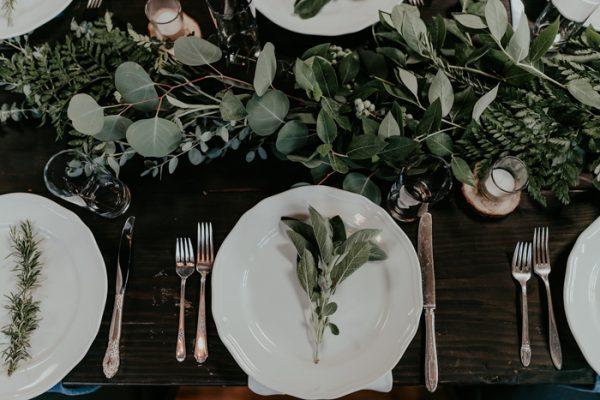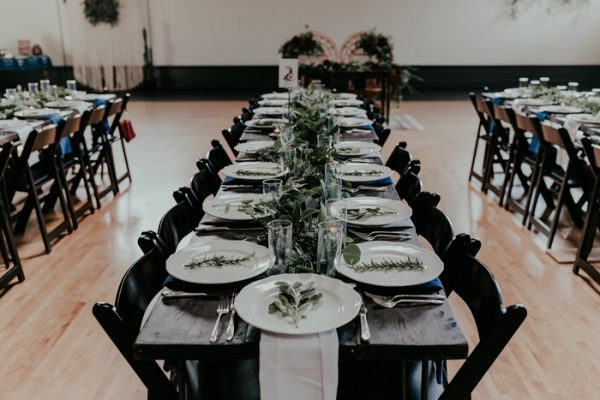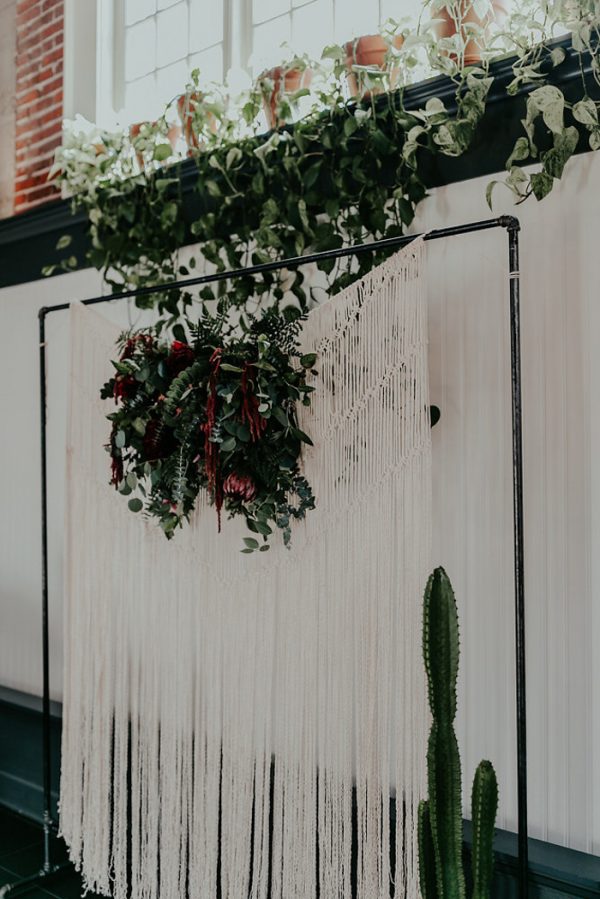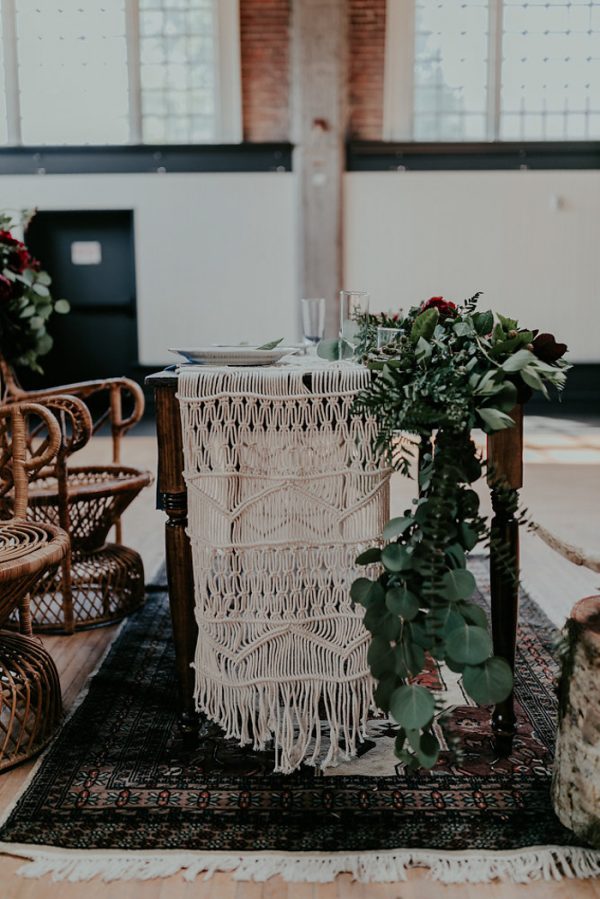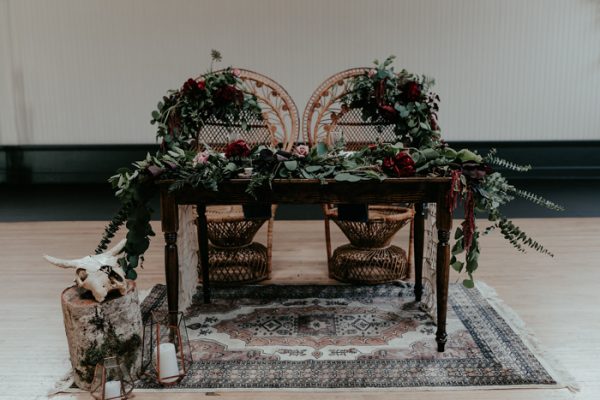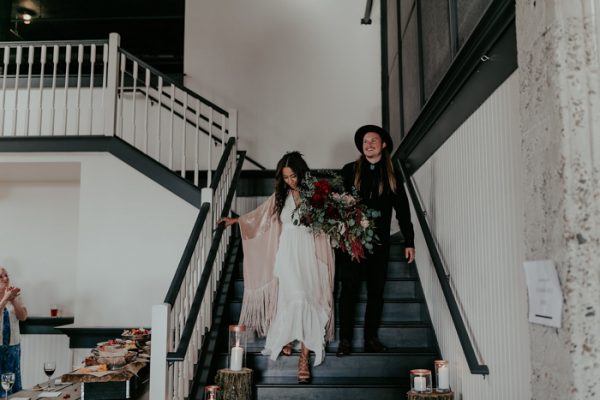 On our wedding day, we went to our venue about an hour early to hang out in the bridal suite and relax before "making our appearance." We were shocked to see soooo many family members already there helping set up. Just to watch everyone being so selfless to make our vision come together was so kind, and wonderful to see.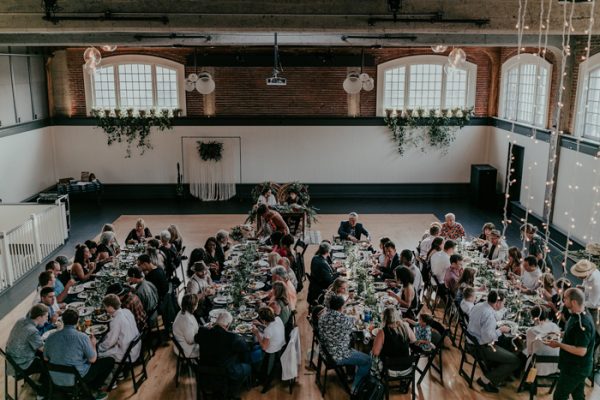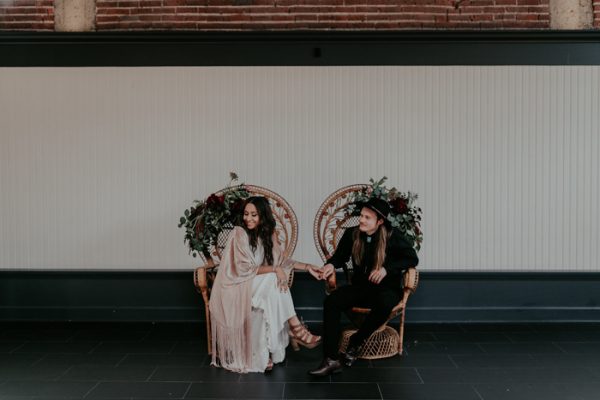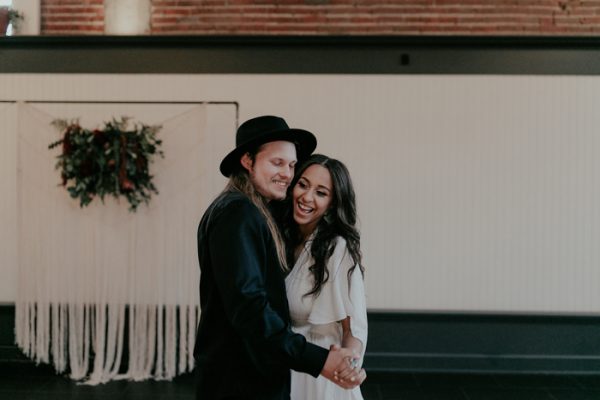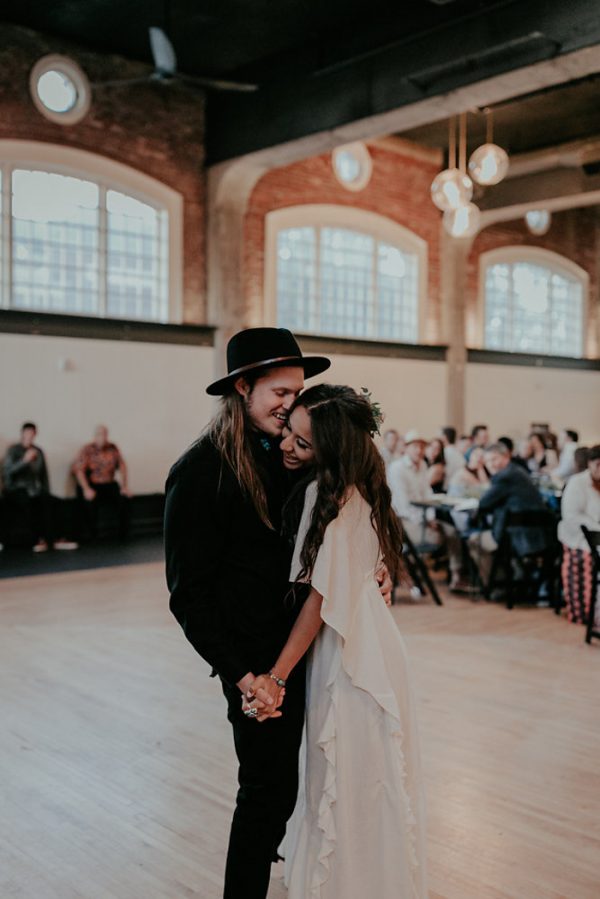 I ordered the blank tambourines and did the hand-lettering on them and attached ribbon – the jingle of our tambourine exit will always remain in my mind!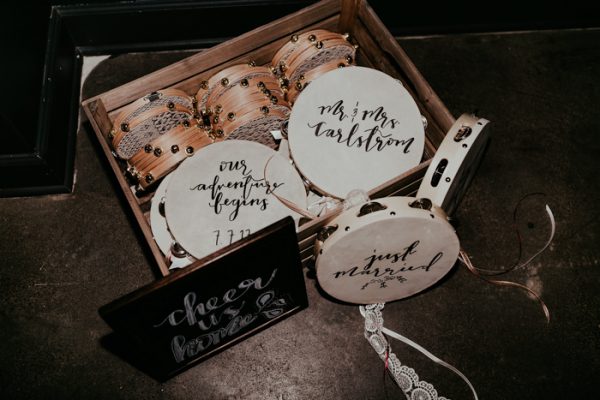 A big thank you to Olivia Strohm Photography for sharing Kiki and Ellis' Portland wedding with Junebug! For more intimate celebrations, take a look at this charming Glasgow wedding at Singl-end Cafe.