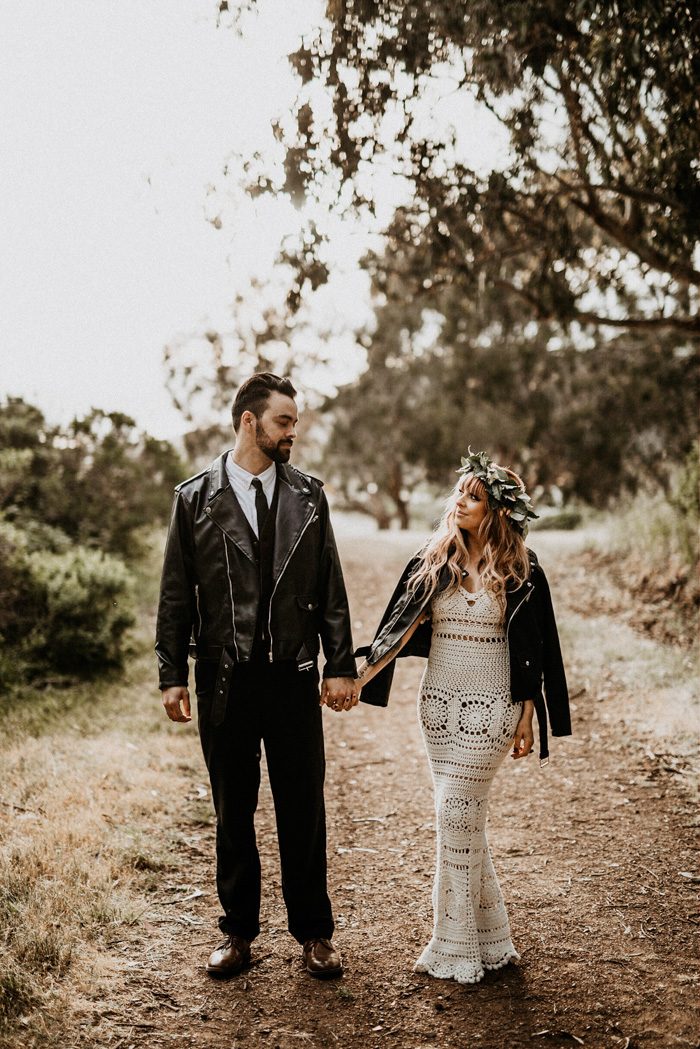 Inspired by her own spontaneous elopement, Charmaine of Rose Quartz Cakery dreamt up this bohemian-inspired and earthy elopement that celebrates the very best of sweet summer love. Co-coordinators Wilder Event. Co helped bring this shoot to life by ensuring every detail worked together flawlessly, from the larger-than-life floral designs created by Flower Mama to the vintage boho sweetheart table to the outdoor picnic-inspired cake station that featured a vivid orange cake adorned with crystals. In keeping with the bohemian theme, the bride wore a stunning crocheted wedding dress designed by Namaste & Crochet, to which the team added a custom leather jacket made by Paige Said So to match the groom and to add a non-traditional edge to her look. We can't get over how romantic and cozy every moment of this elopement shoot was, and Will Khoury Photography captured it all with a mind-blowing attention to every detail.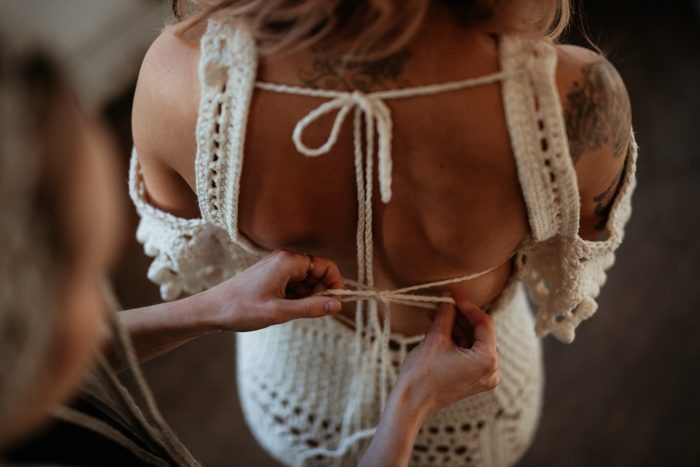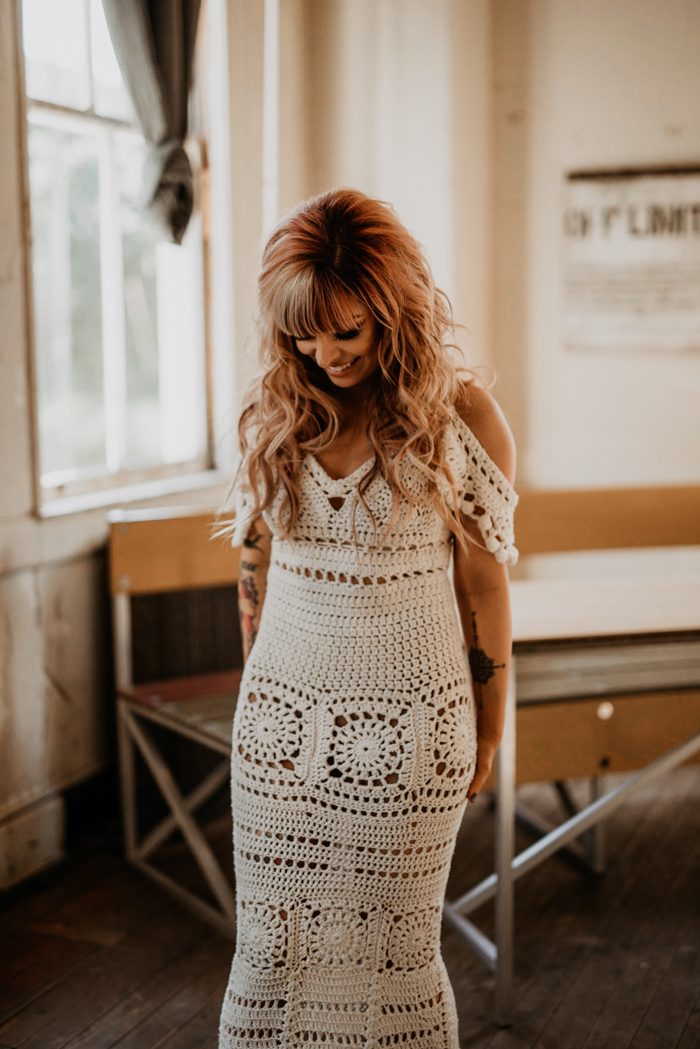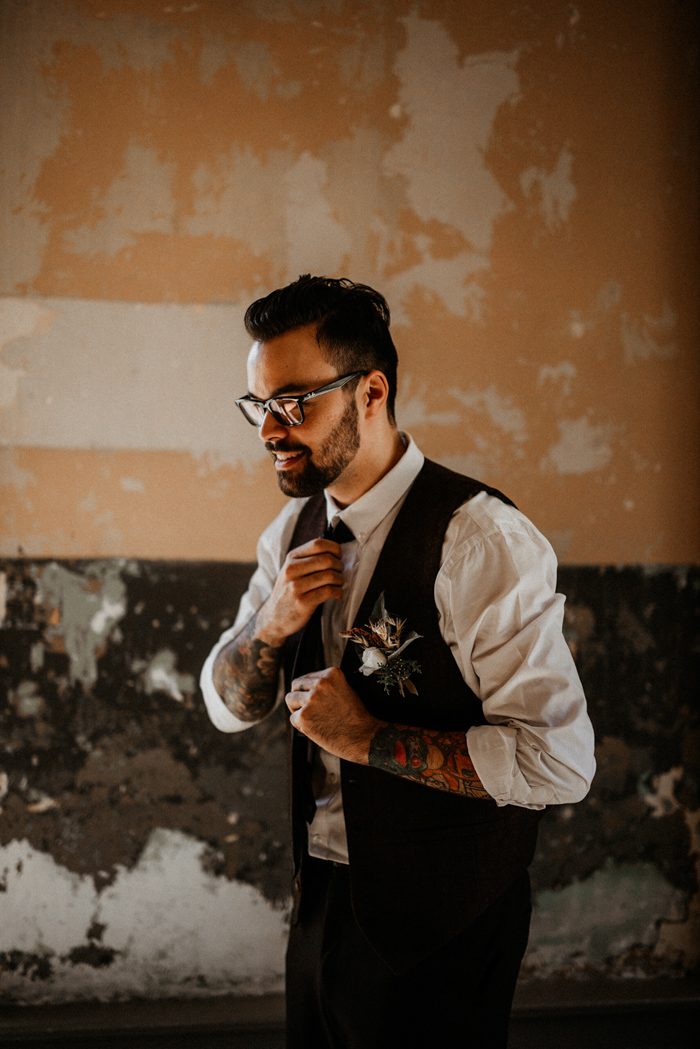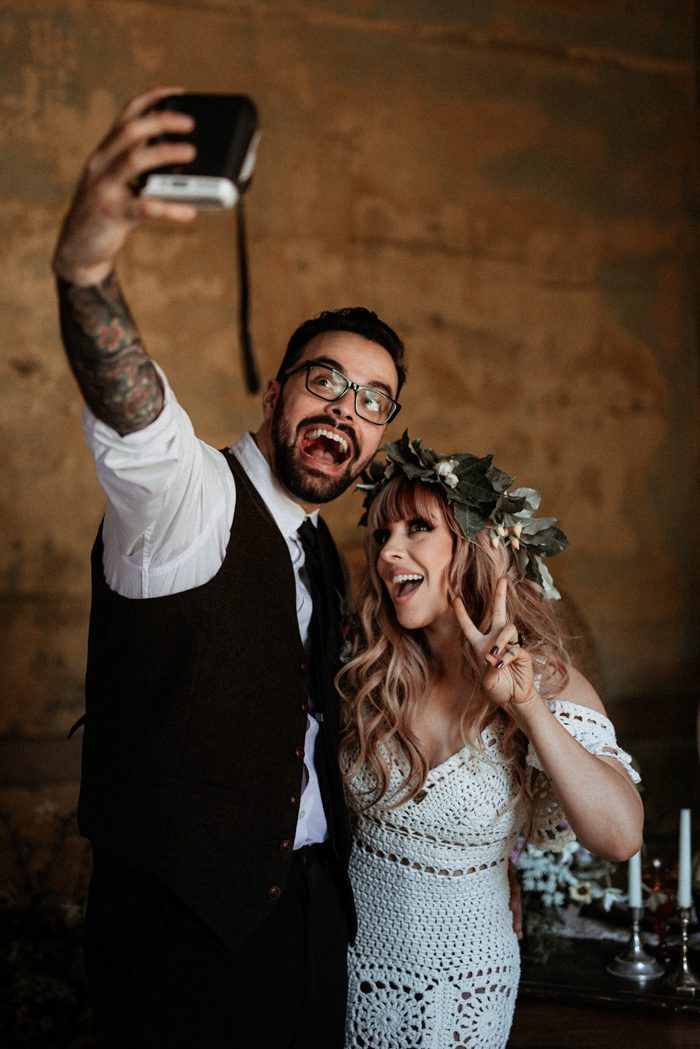 My storyline for the shoot was that our couple woke up one day, heard Jhene Aiko's song "While We're Young", and came to the realization that they should just say screw the wedding plans. Why wait? Let's do this for us, because, love.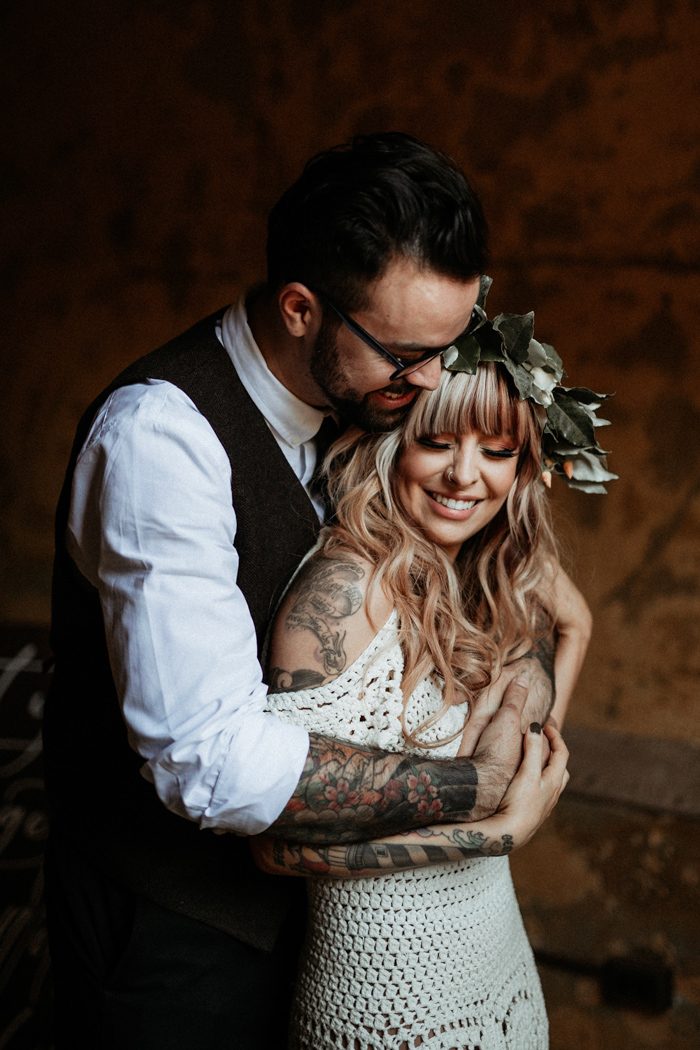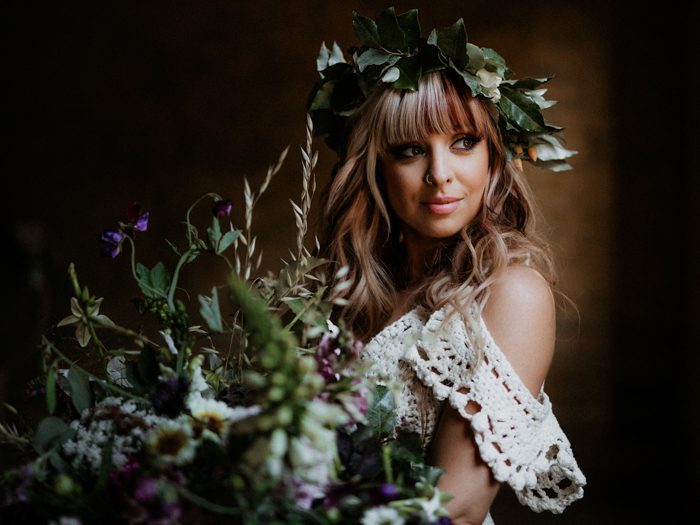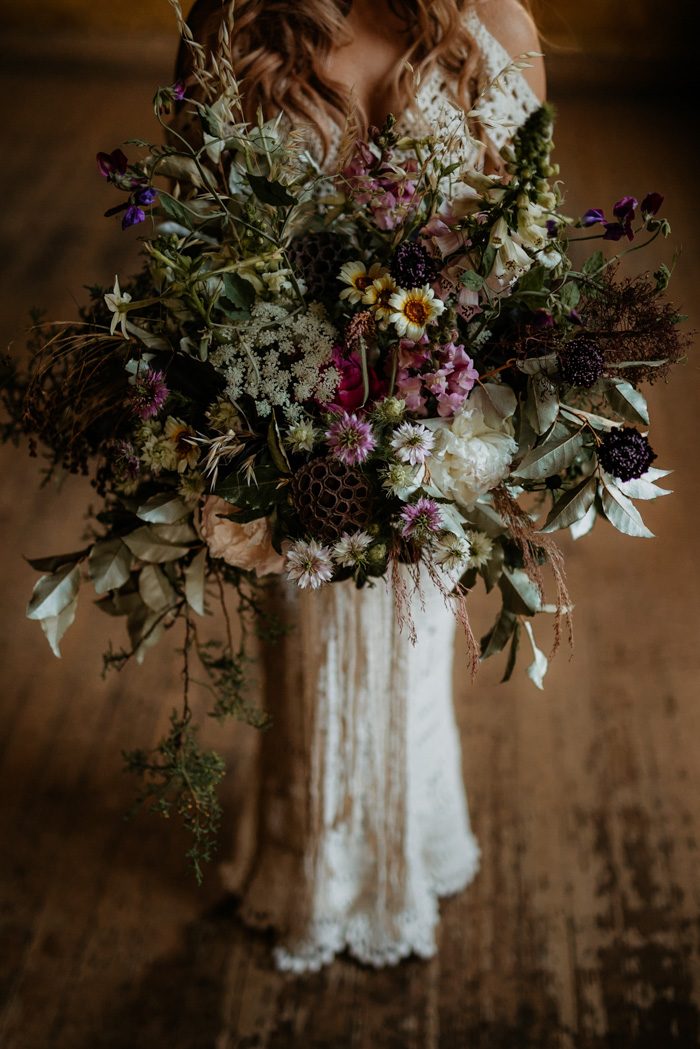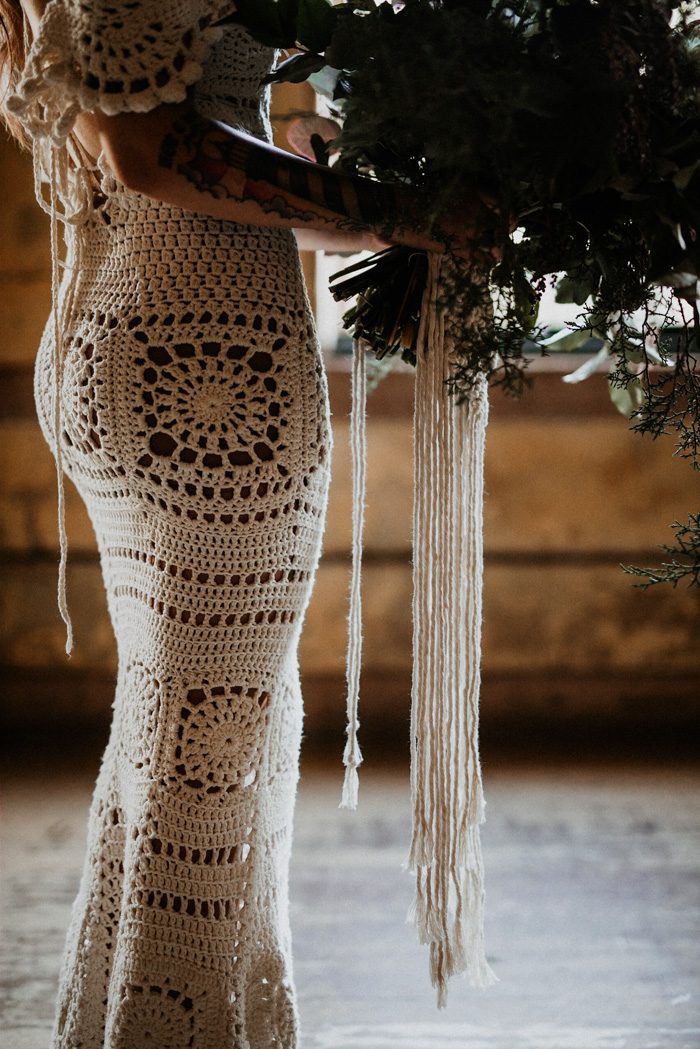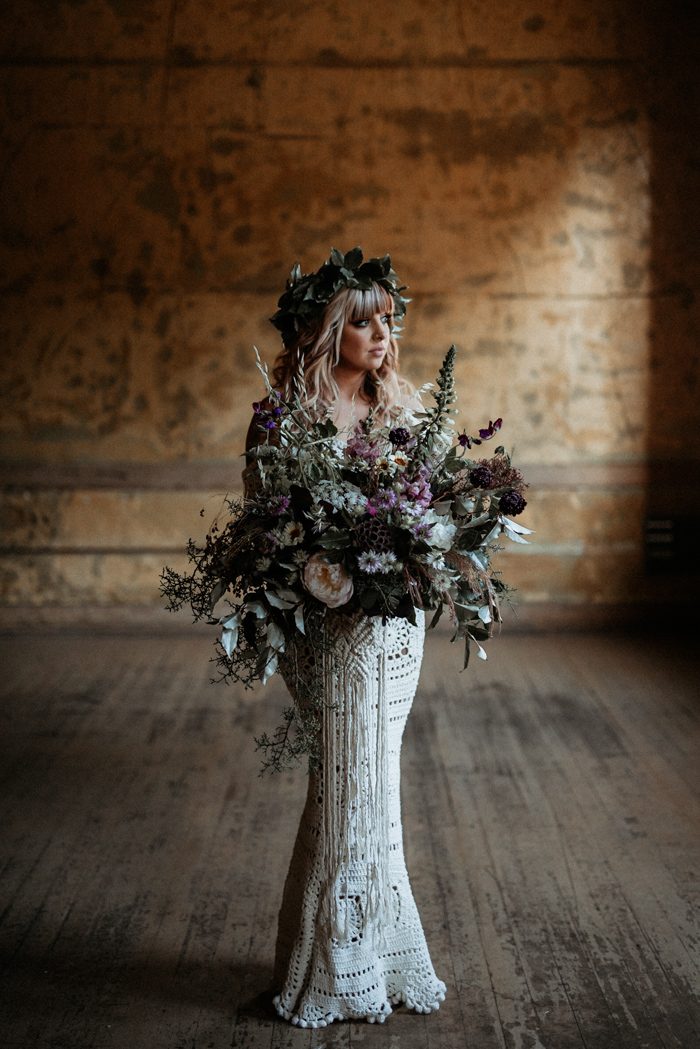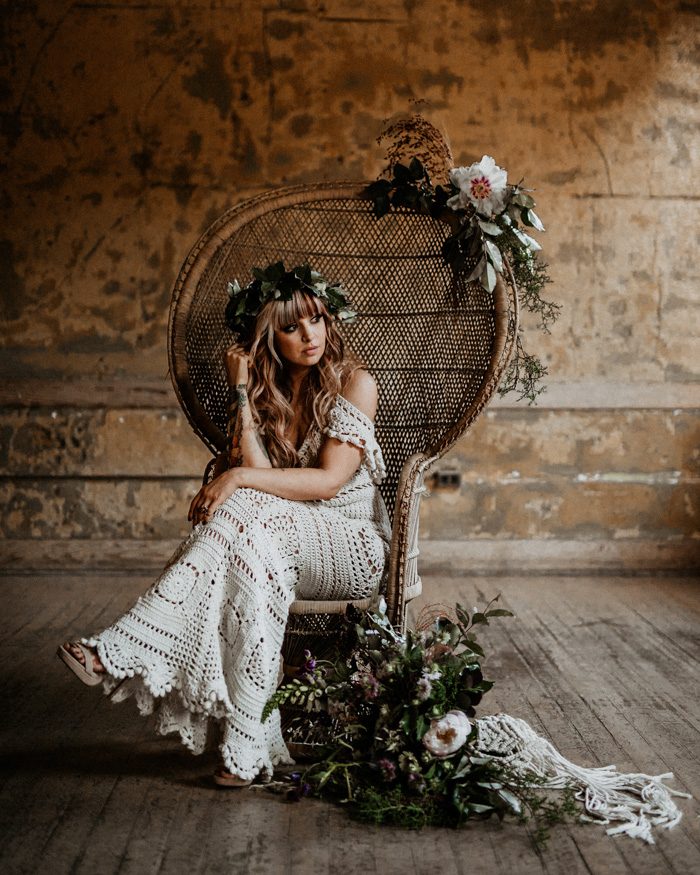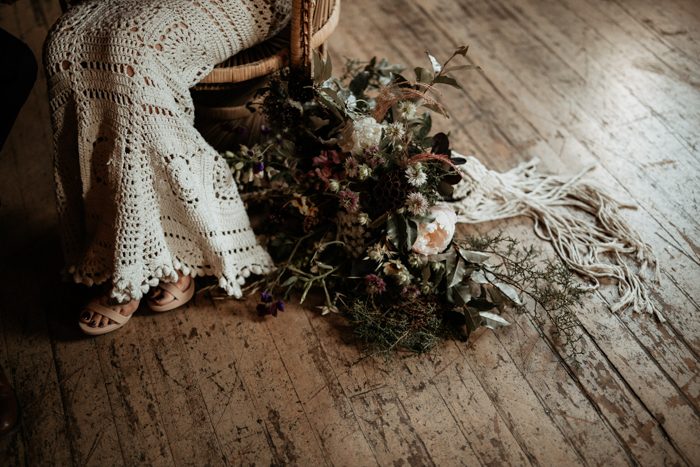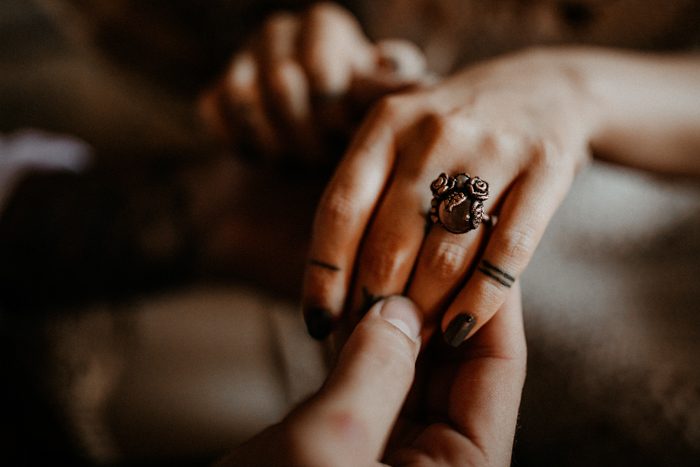 Every detail of this shoot was intentionally decided upon. From the vendors who were reached out to for this collaboration, to the rental pieces selected and the real couple who are in fact engaged. Summer was the ideal season as it ties in with my own engagement. The warm vibrant California sunsets and earthy, organic boho textures heavily played an inspiration with this shoot.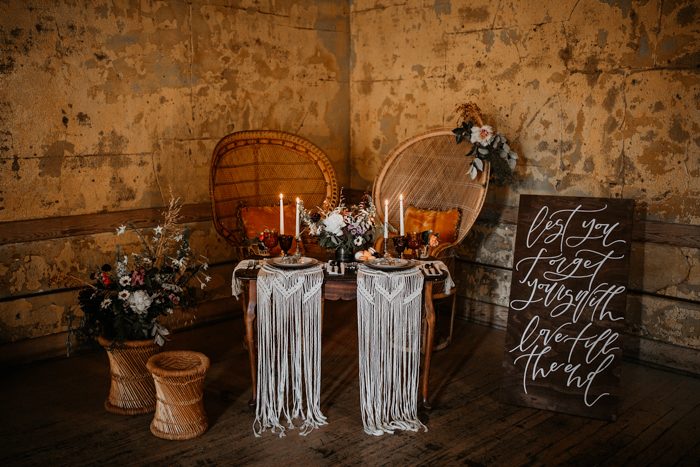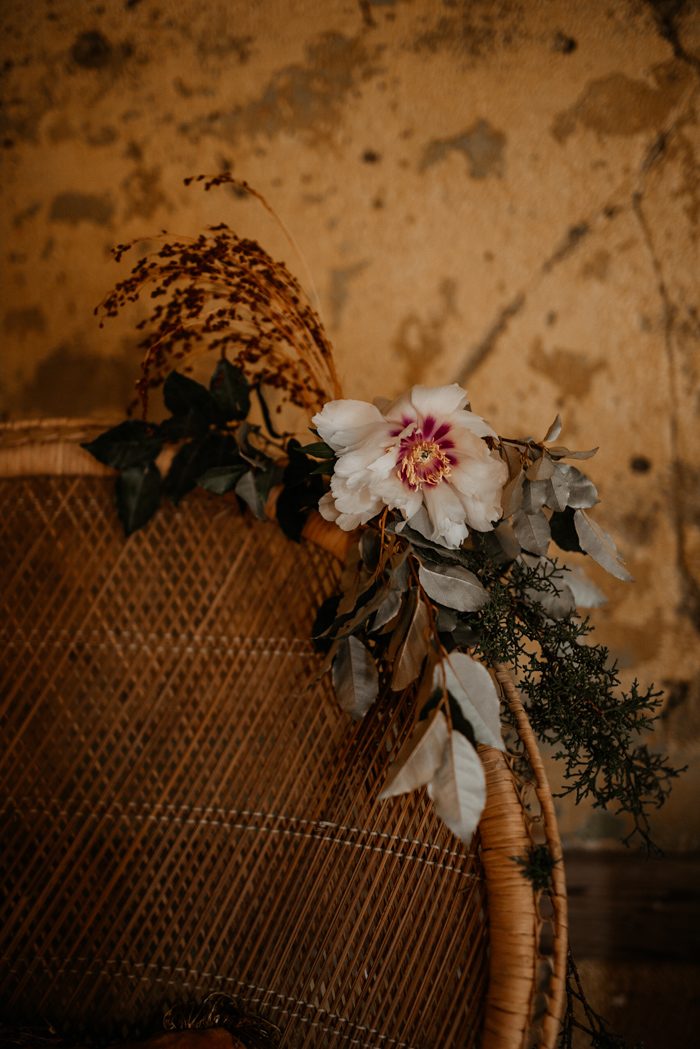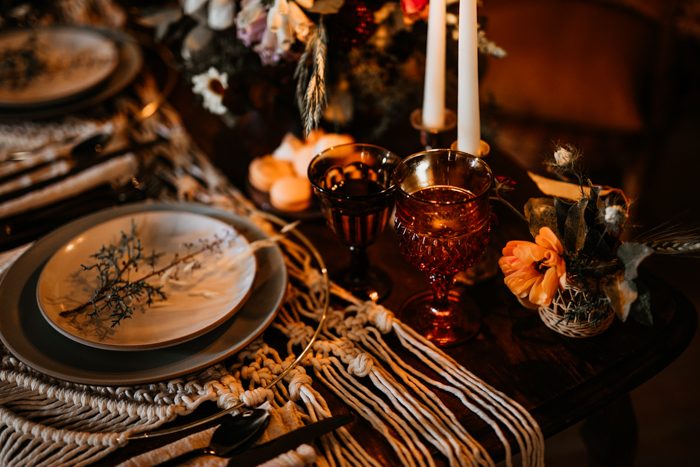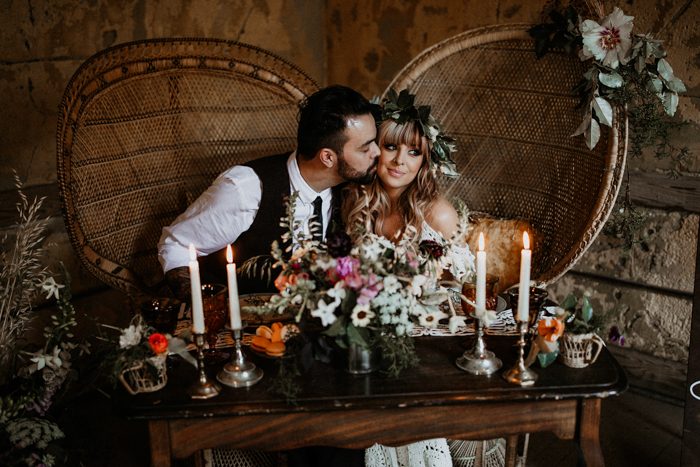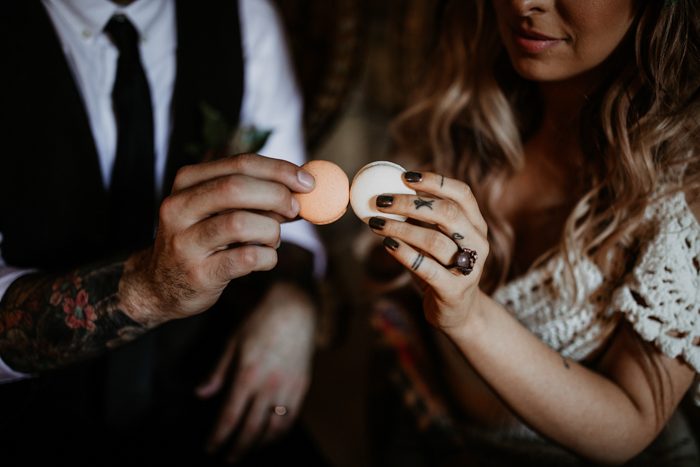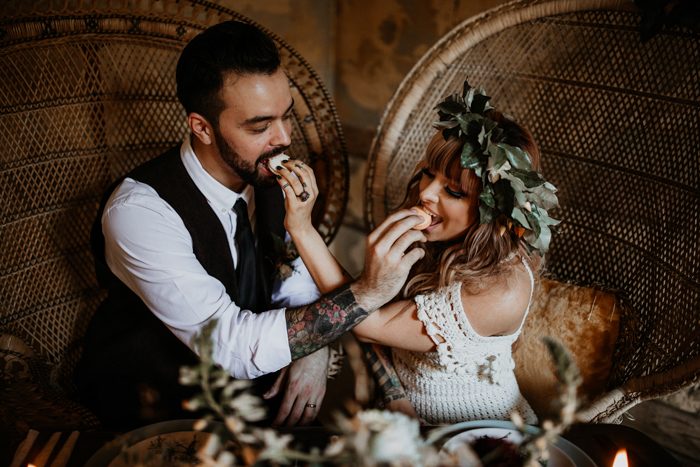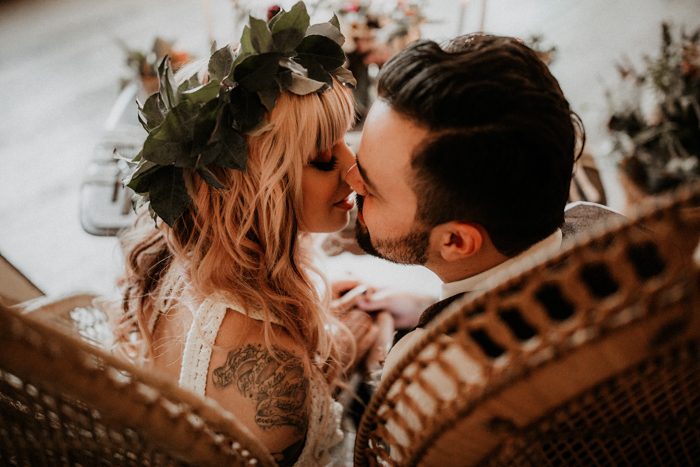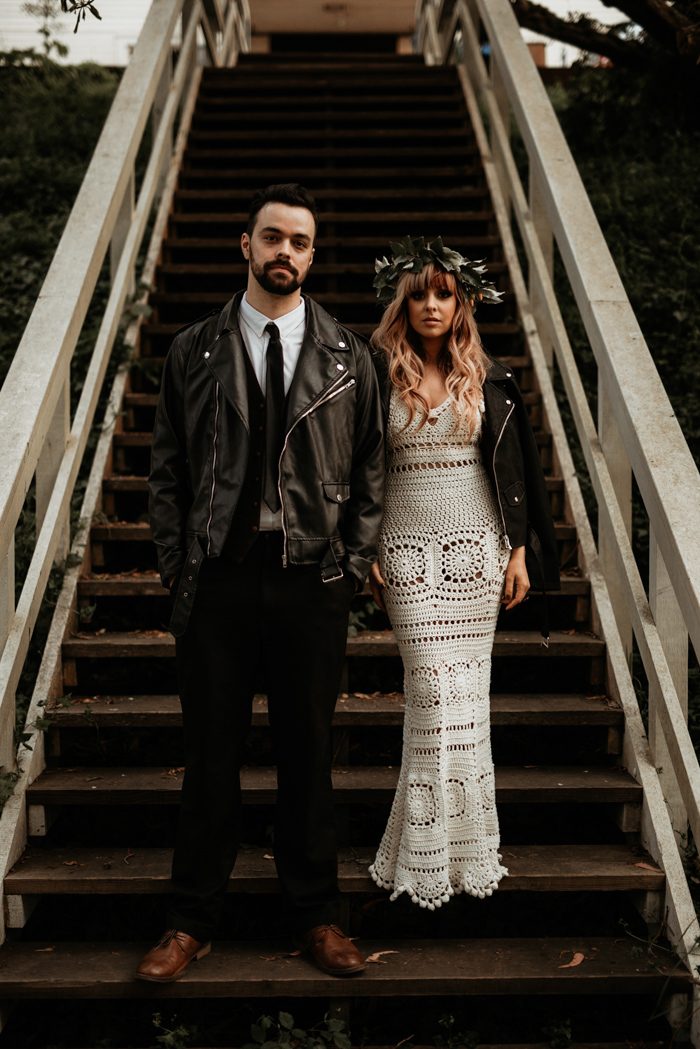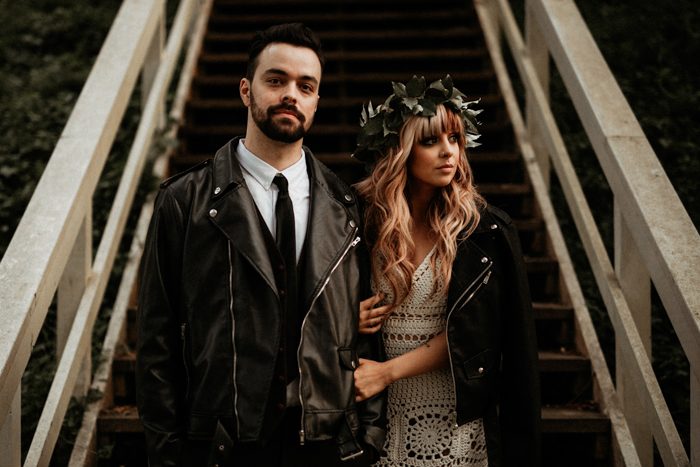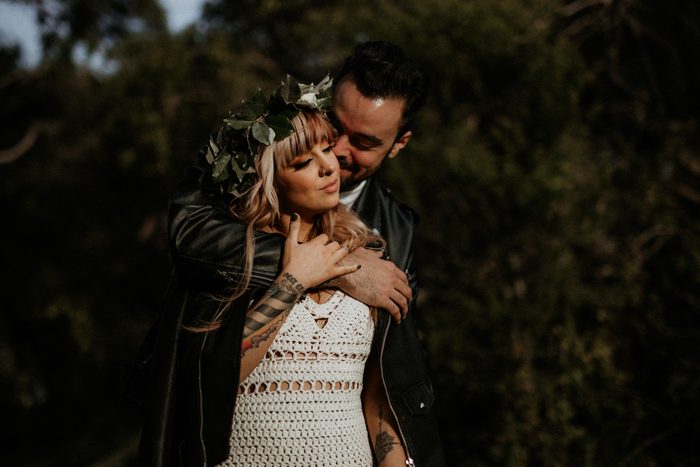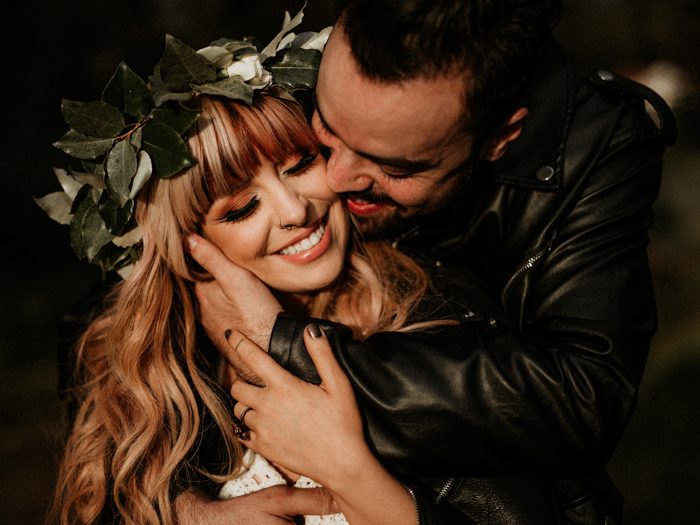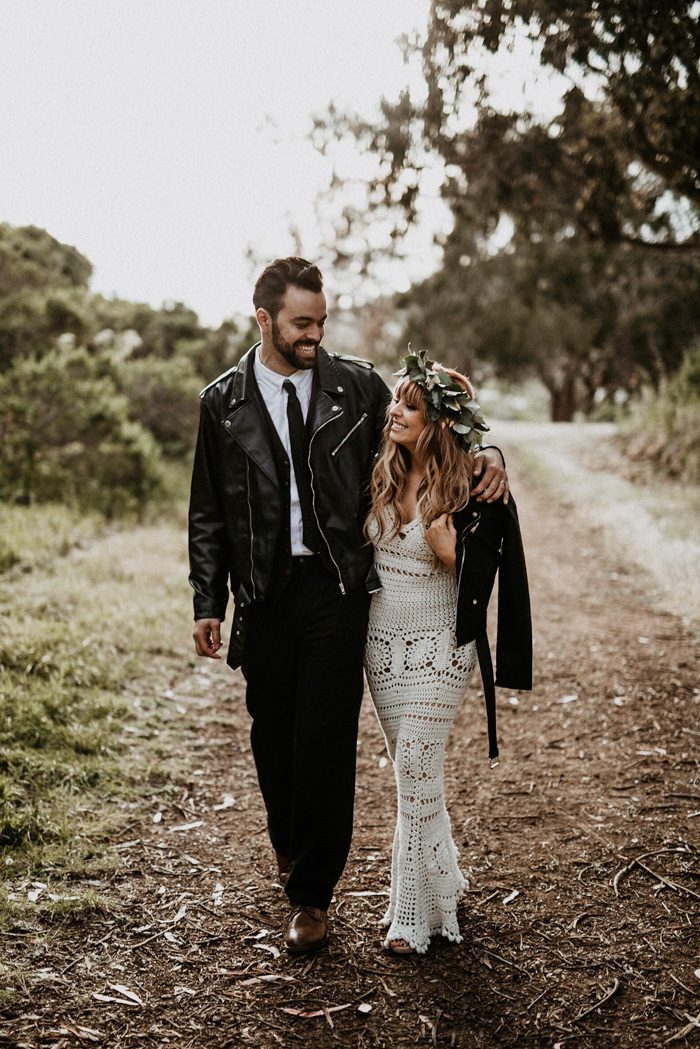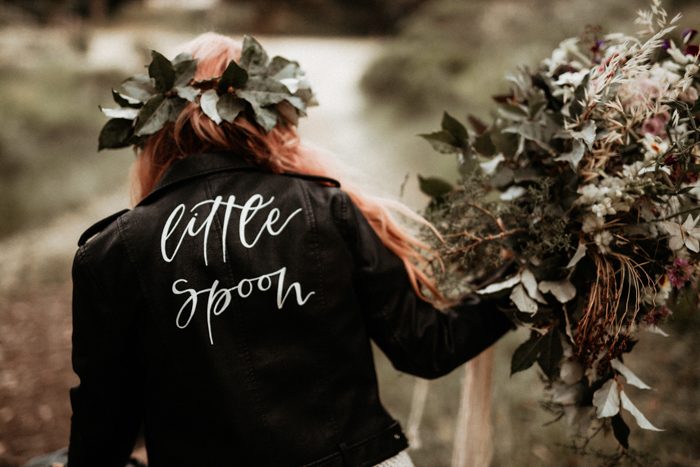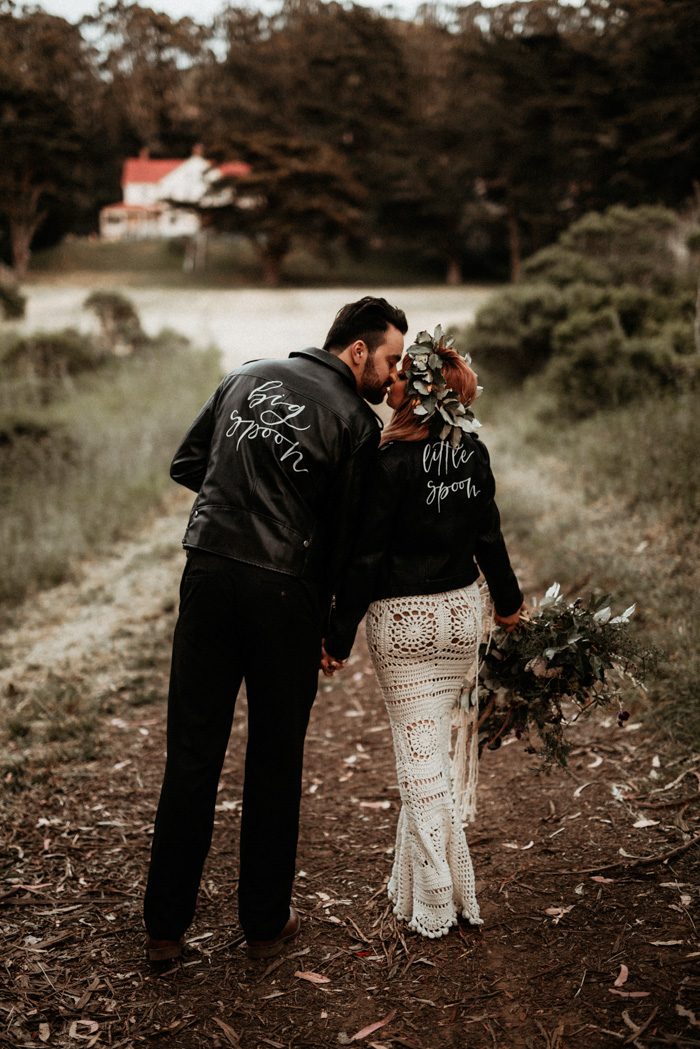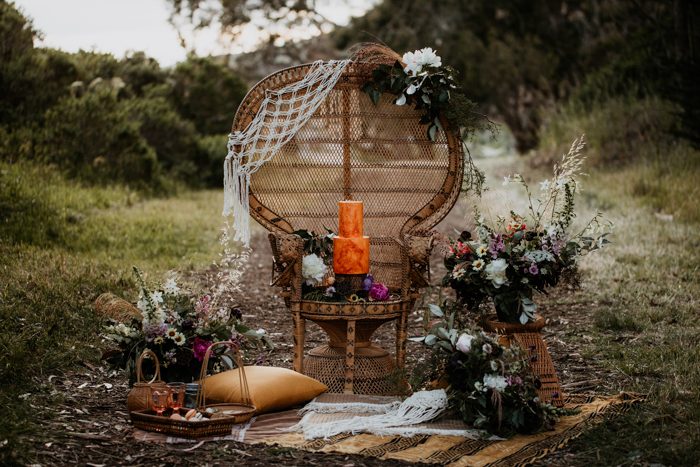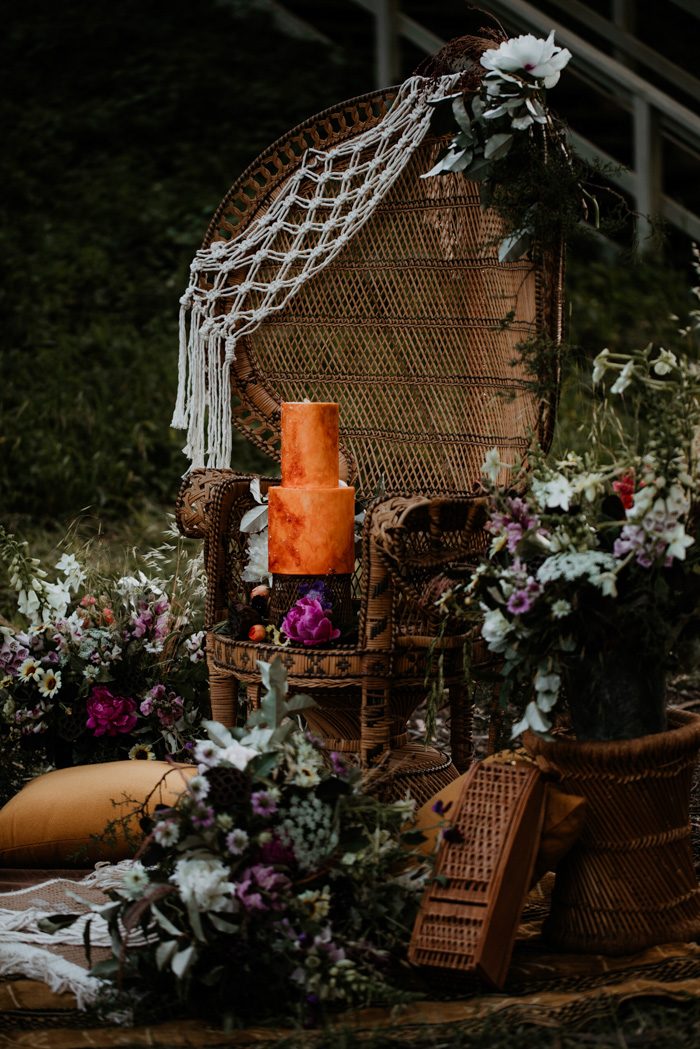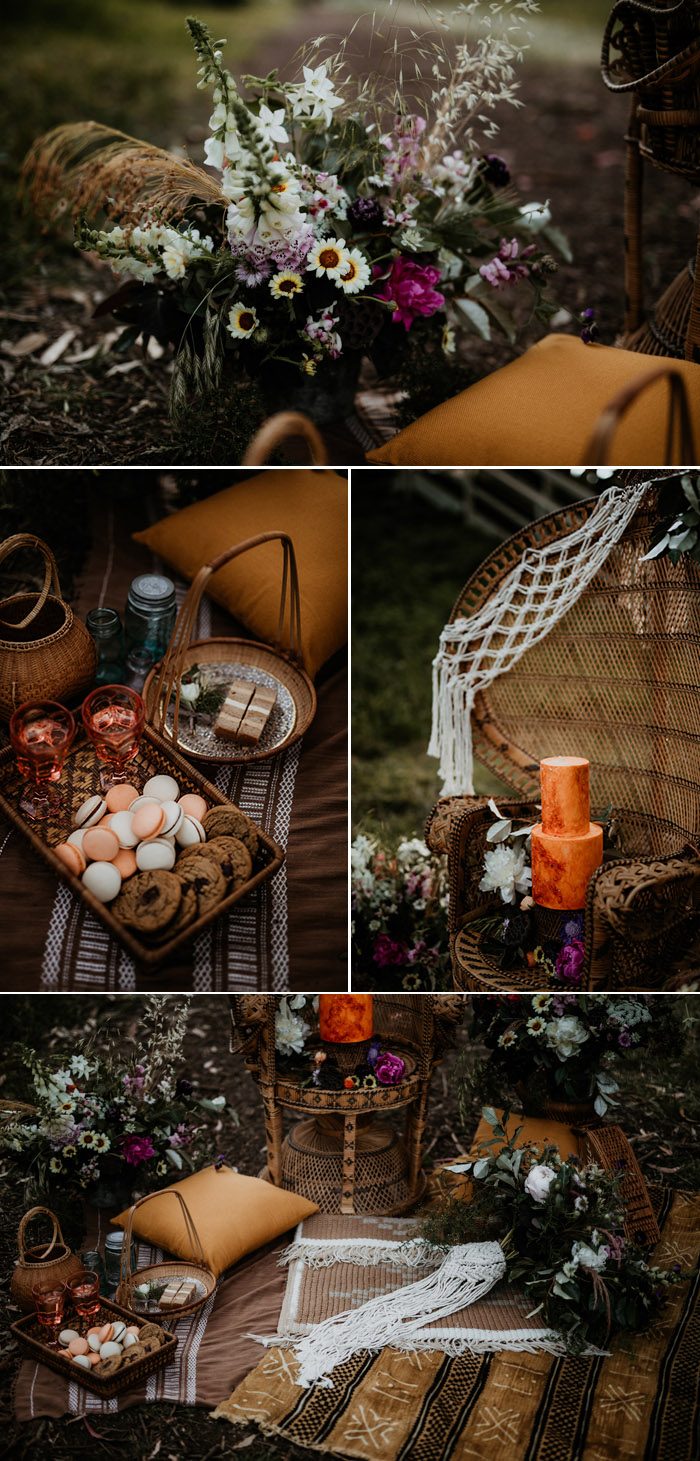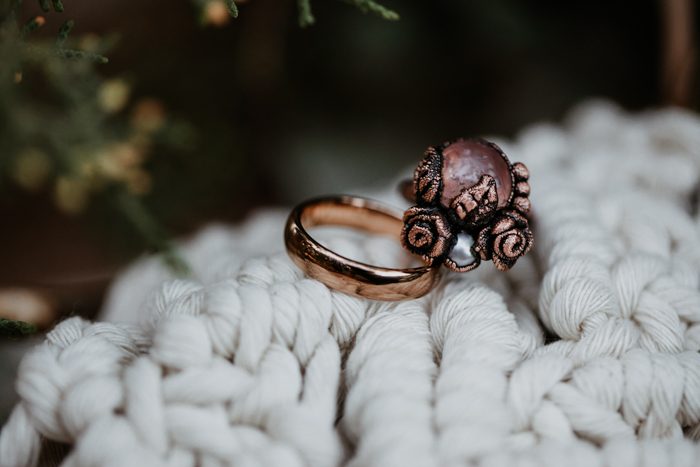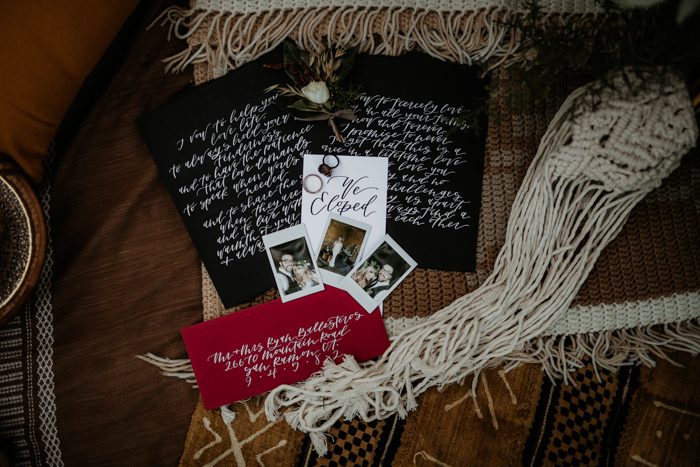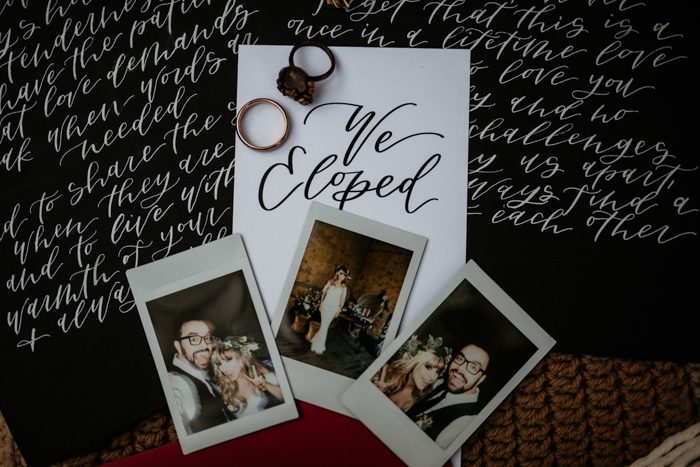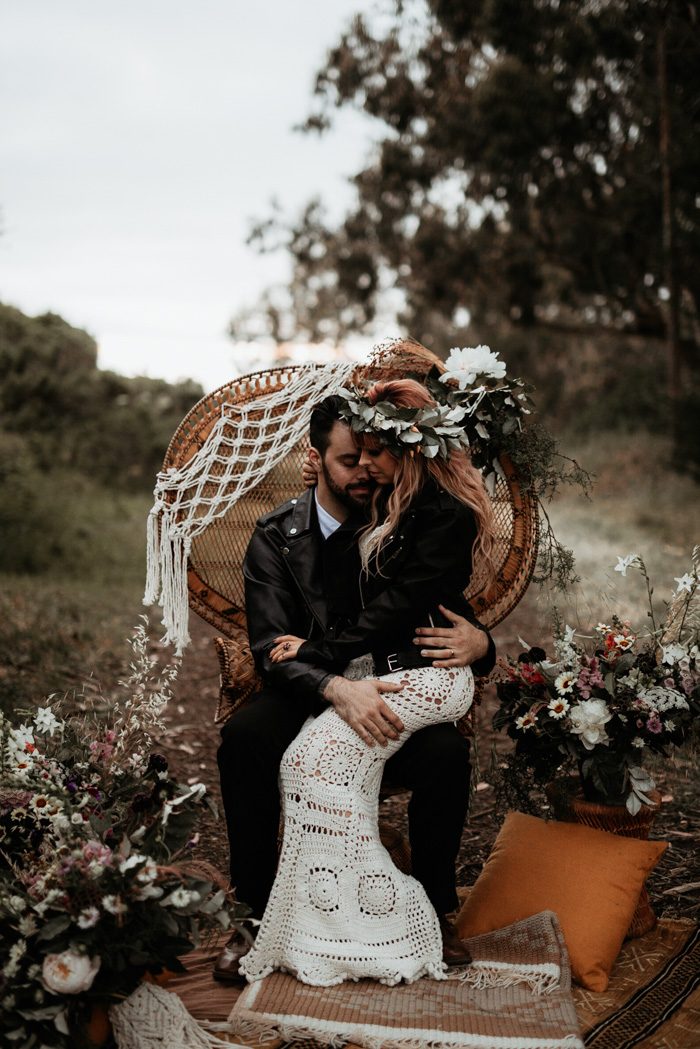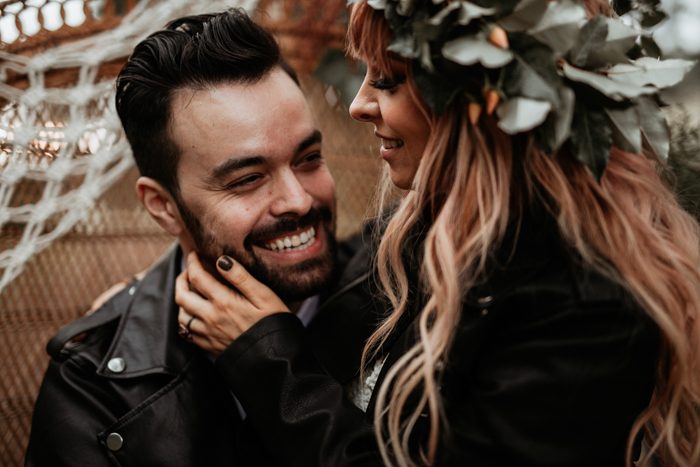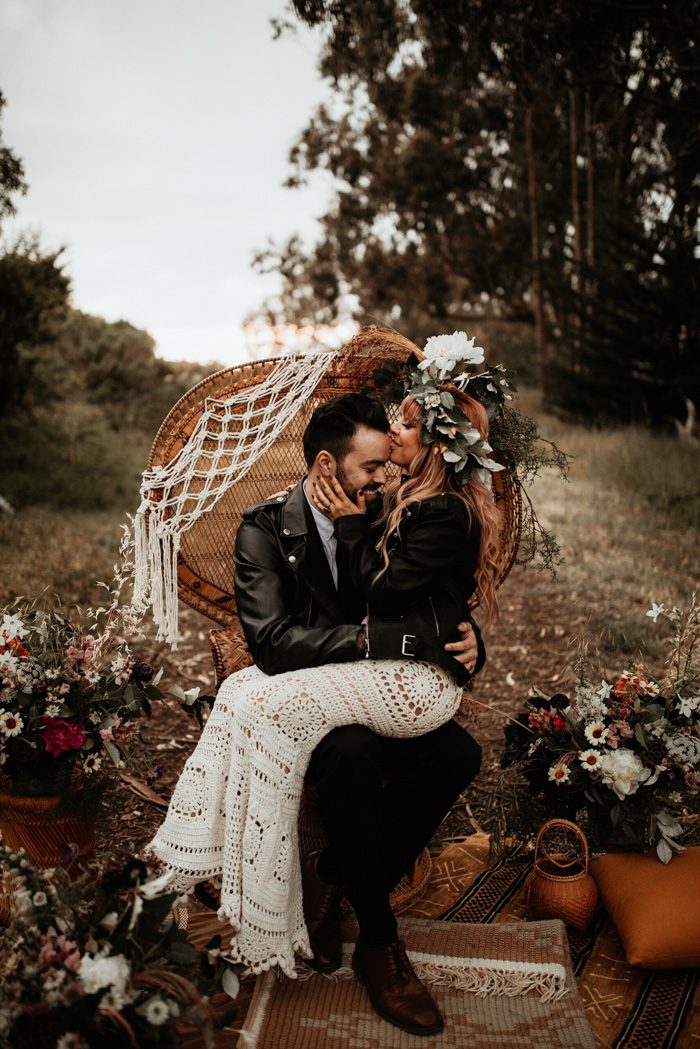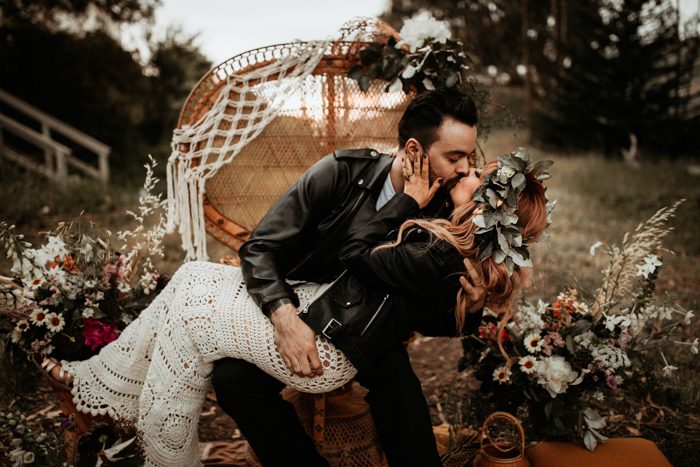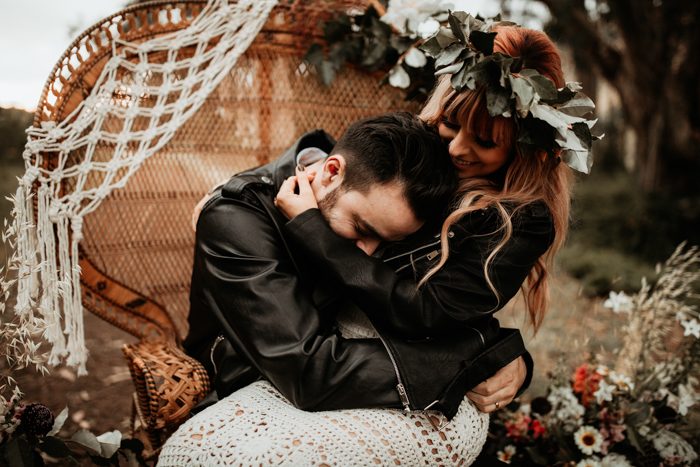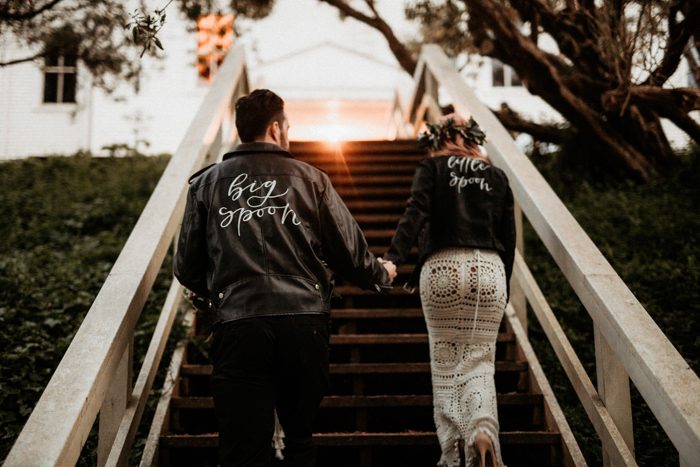 A huge thanks to Will Khoury Photography for sharing this incredible earthy elopement with Junebug! Want to see even more dreamy elopement inspiration? Check out this enchanting Ecola State Park elopement on the Oregon Coast!