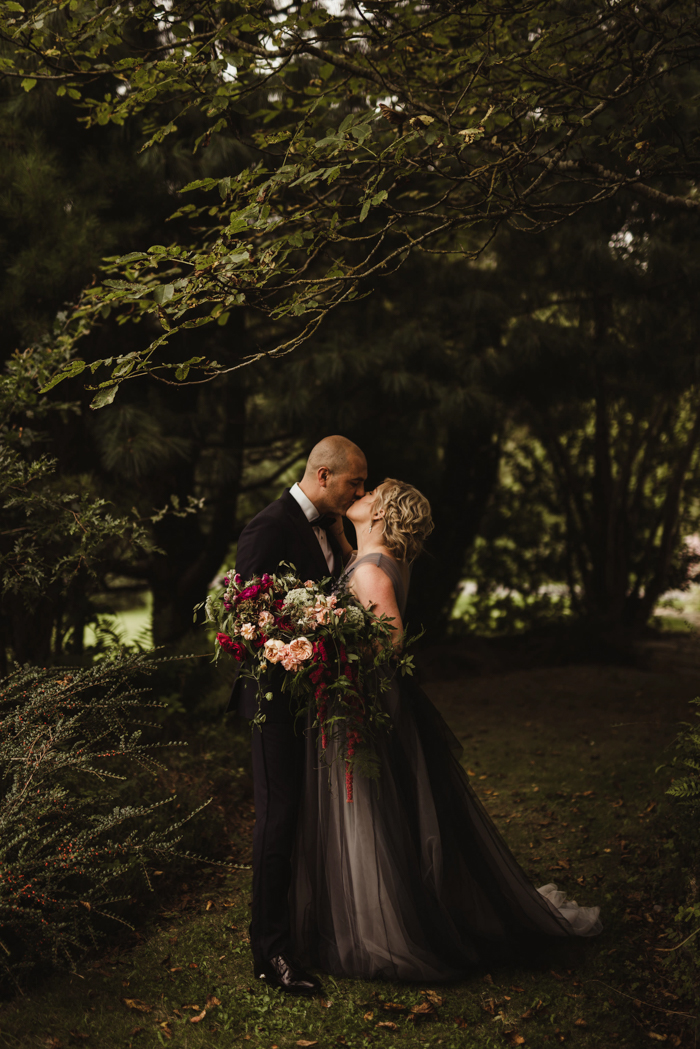 Both wedding industry professionals, Rayna and Joe wanted their Mount Juliet Estate celebration to truly reflect their personalities without apologizing for being different. The couple created a romantic atmosphere in the Irish countryside and designed every detail to include their guests for a sophisticated twist on the traditional wedding – like including their mothers in the traditional Celtic hand-binding ceremony. The bride's gorgeous alternative Mywony Bridal wedding gown featured ethereal black and blush tulle with detailed embroidery that stunned in the acres of meadow and forest surrounding the estate. Florals by Lovebird Designs created a moody color palette of dark reds, light pinks, and cool-toned greens and a bridal bouquet bursting with roses and peonies. Tomasz Kornas Photography captured the couple's truly beautiful first look on the grounds and the hours before the ceremony spent kissing, holding hands and enjoying the moments throughout the day.
The Couple:
Rayna and Joe
The Wedding:
Mount Juliet Estate, Ireland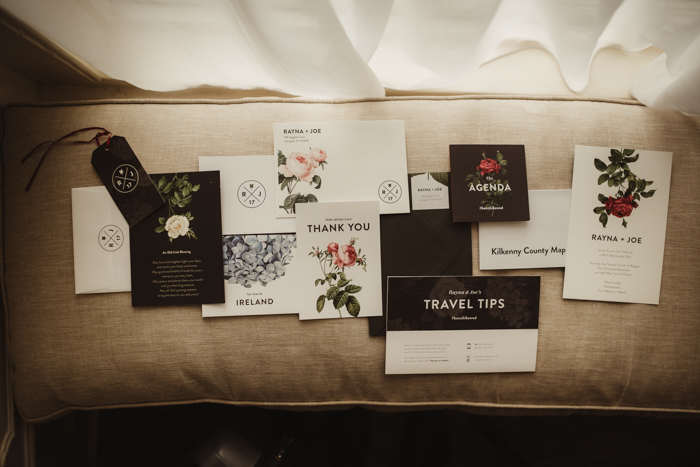 We wanted a venue that was both sophisticated yet relaxing. As soon as we saw the photo of Mount Juliet we knew this was exactly what we were looking for.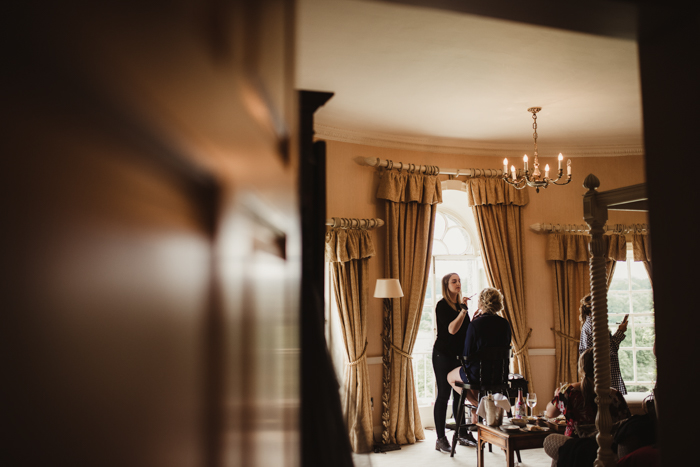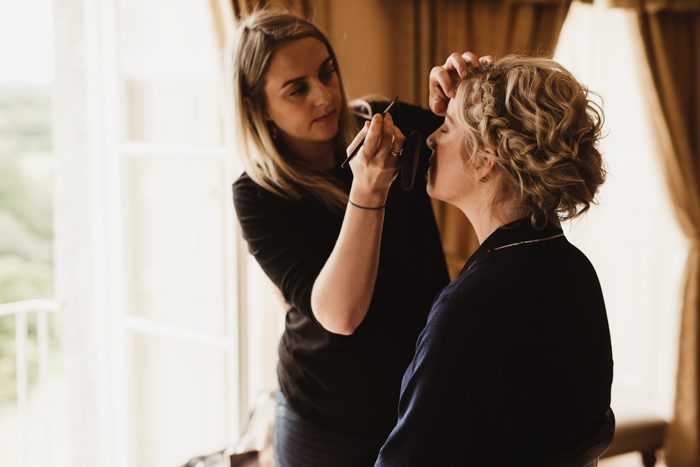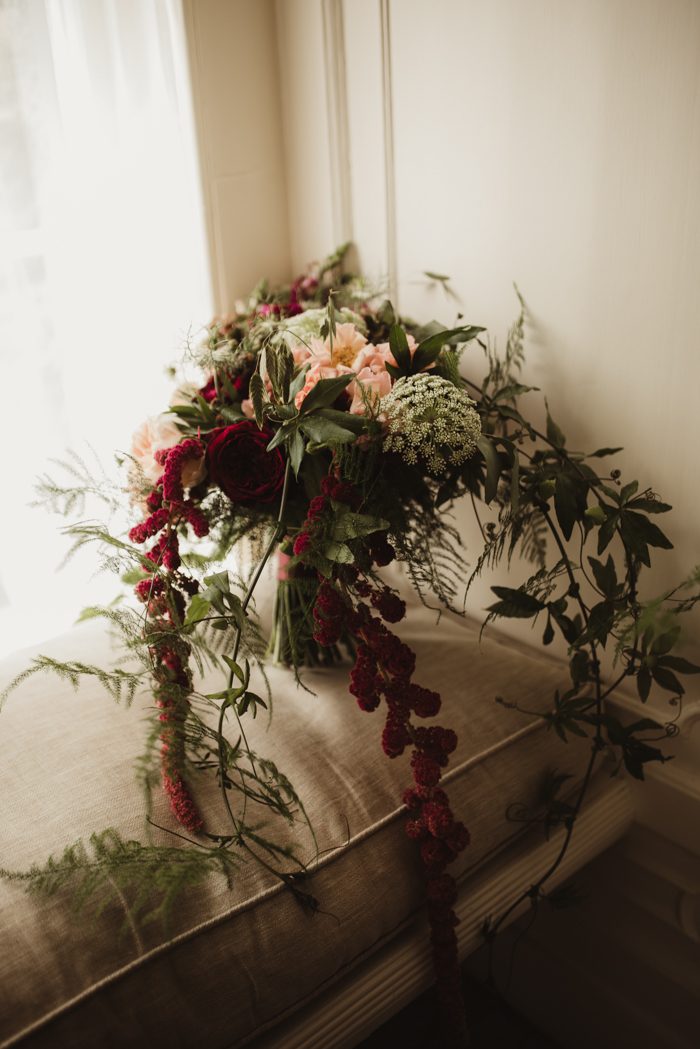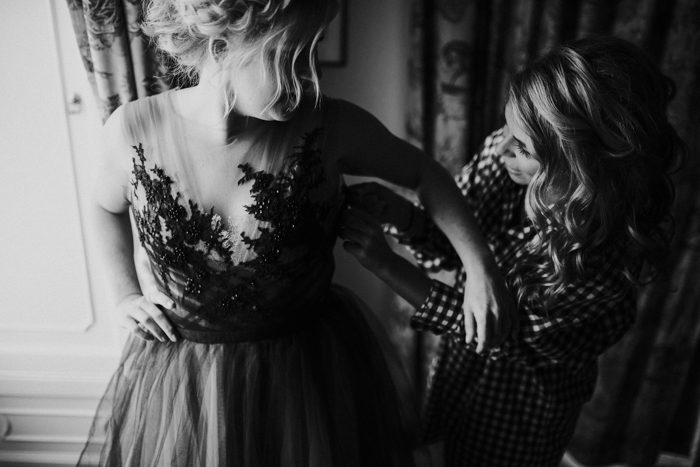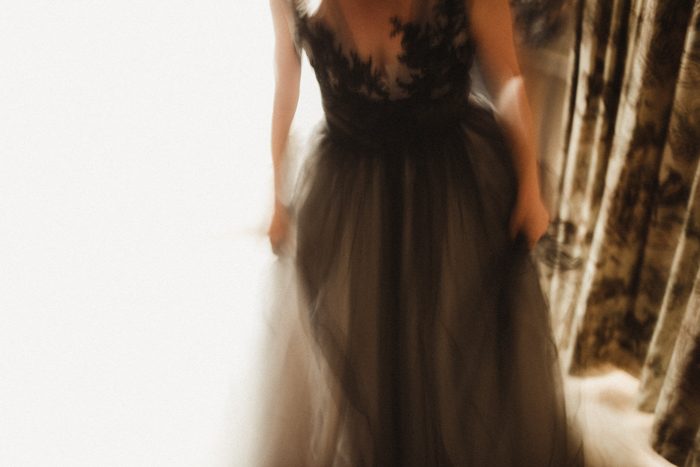 Being in the wedding industry we've seen all types of traditional weddings, so it was important to us that we truly reflect who we are as a couple in our wedding day, without apologizing for being different. We also put a lot of energy into making sure our guests felt included and had a lot of fun working together to design all of the details. We loved how it all turned out!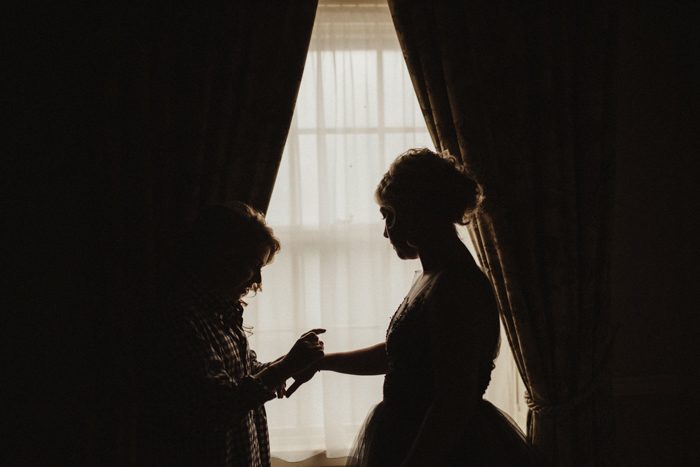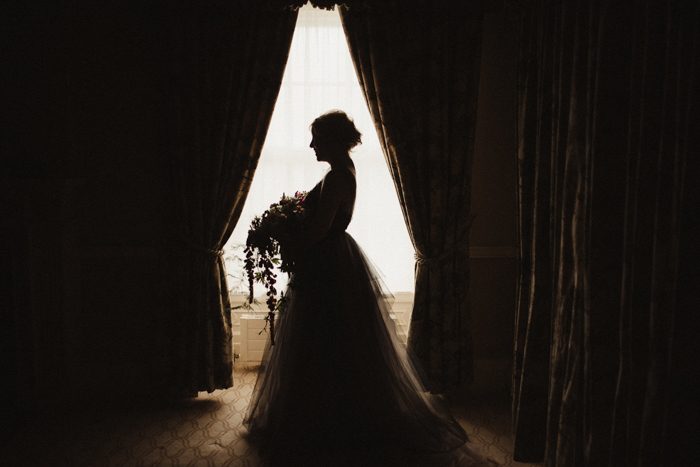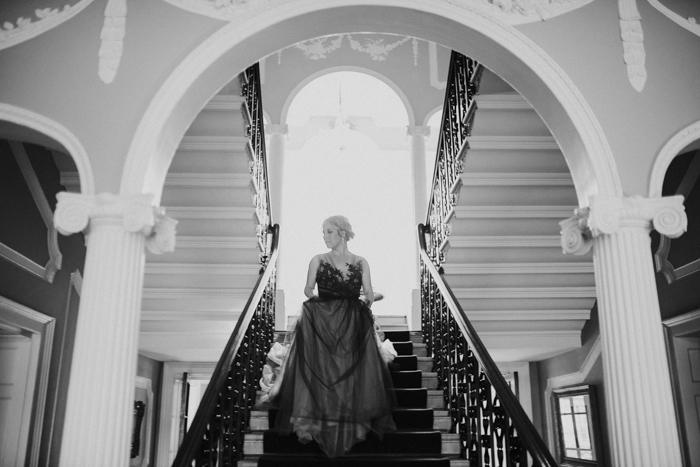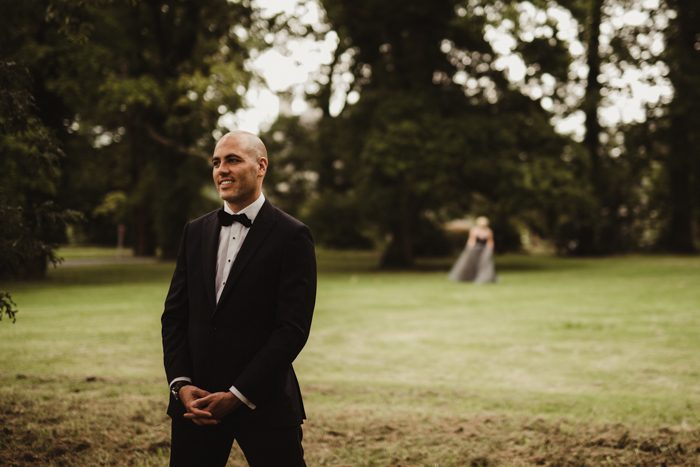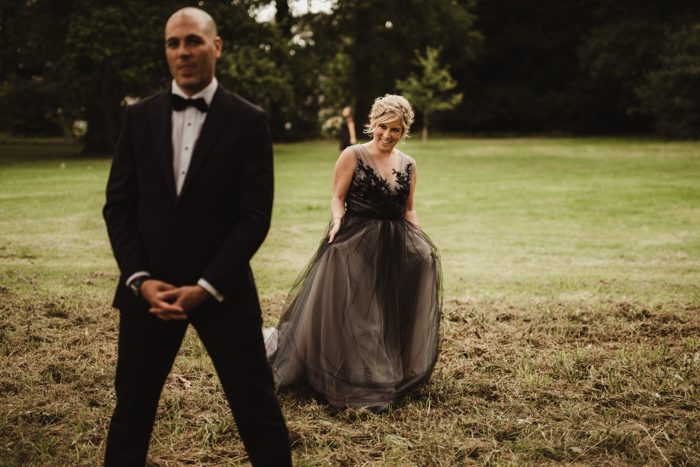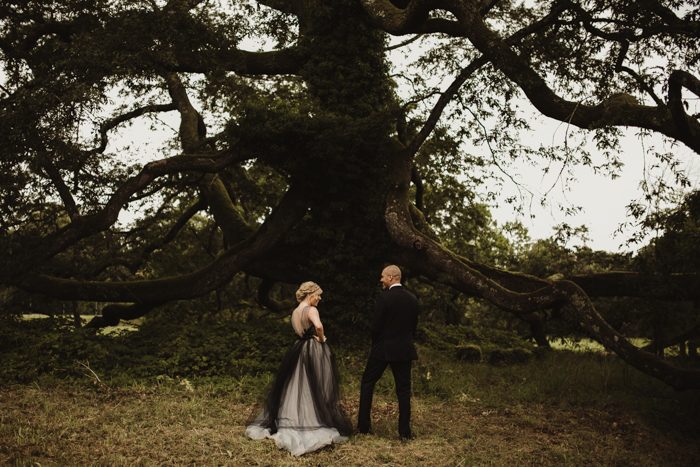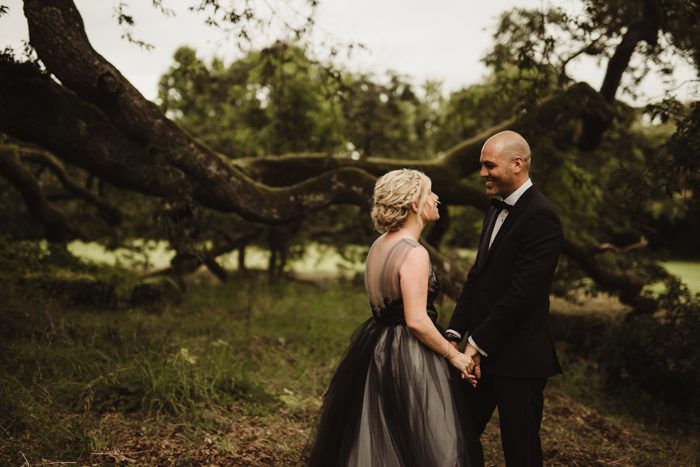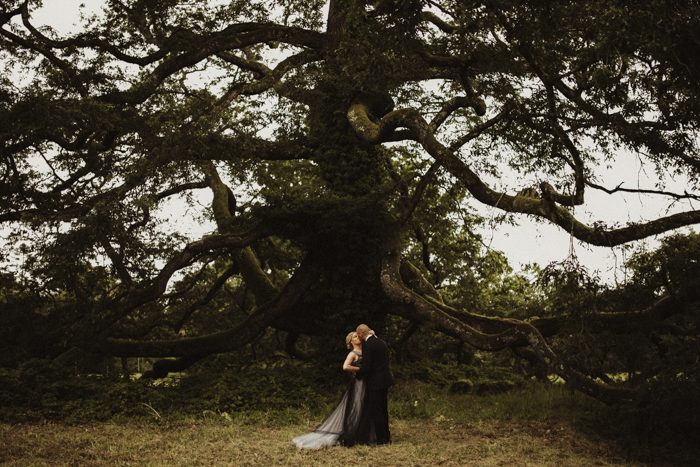 We both really loved being able to spend a few hours before the ceremony doing photos. We wandered around the gorgeous grounds kissing, holding hands and just being together in the moment. It was super romantic and the photos are stunning!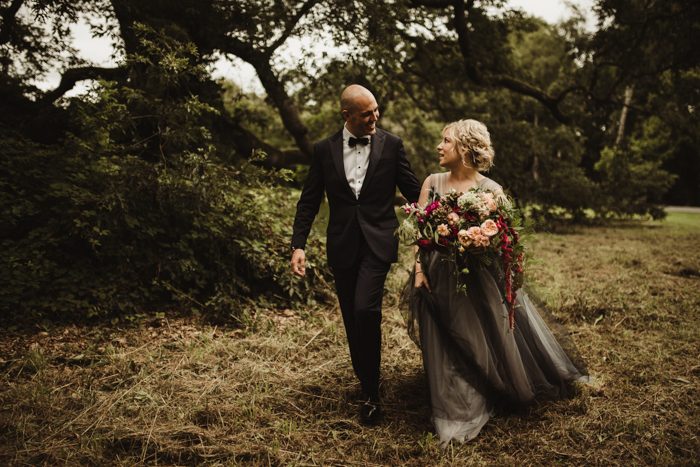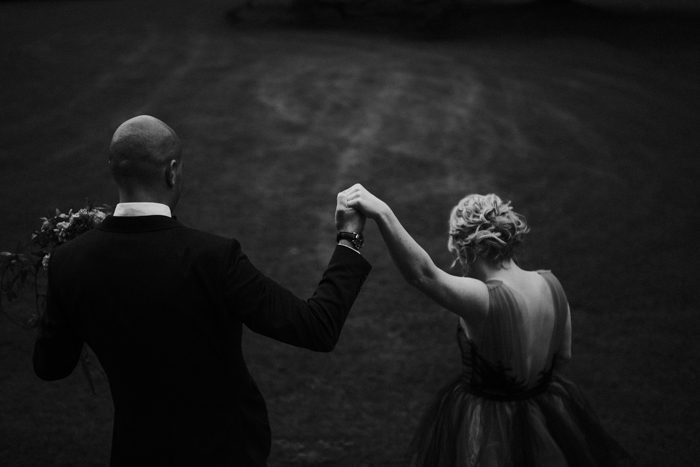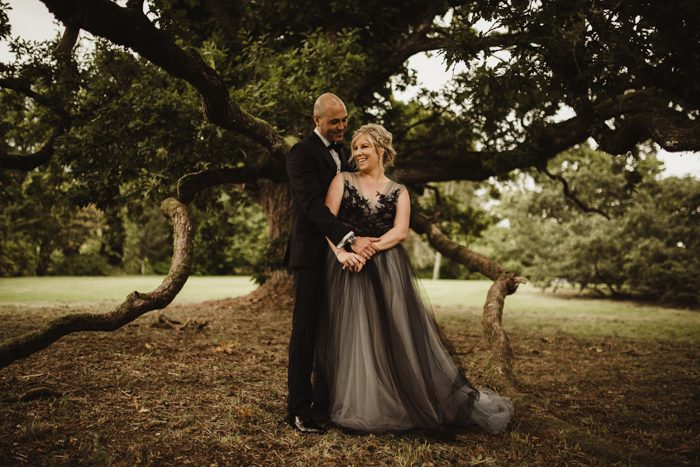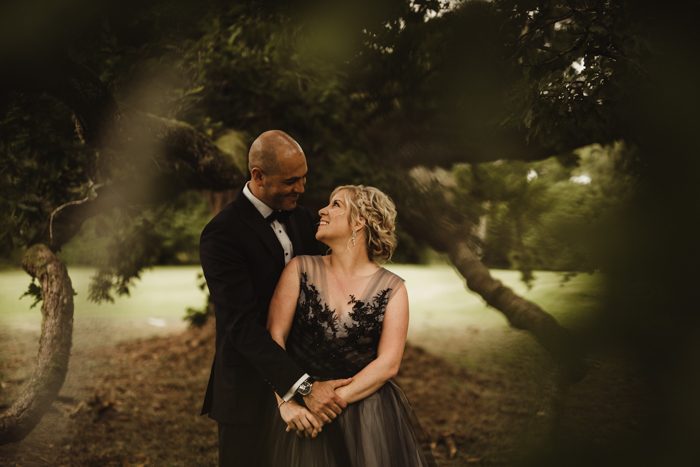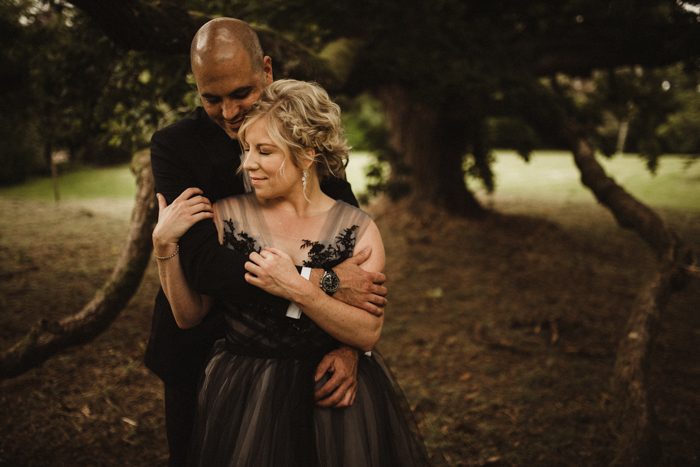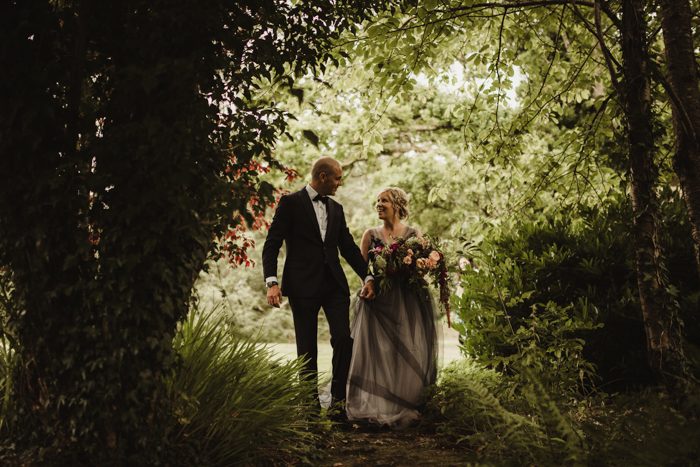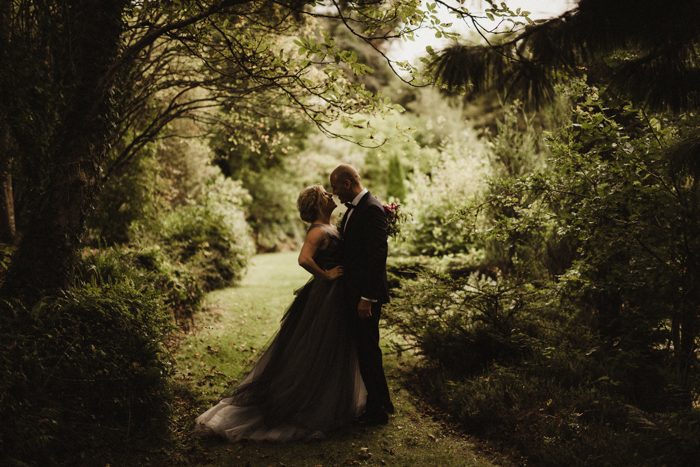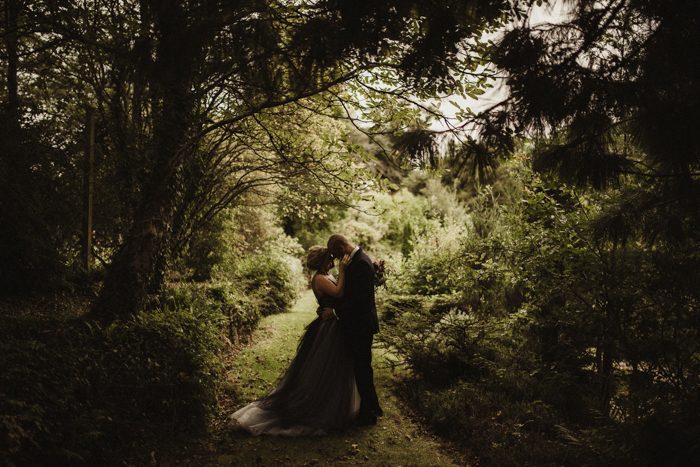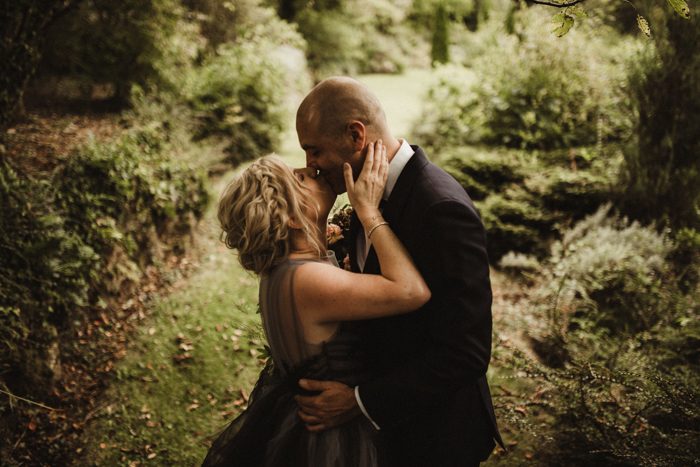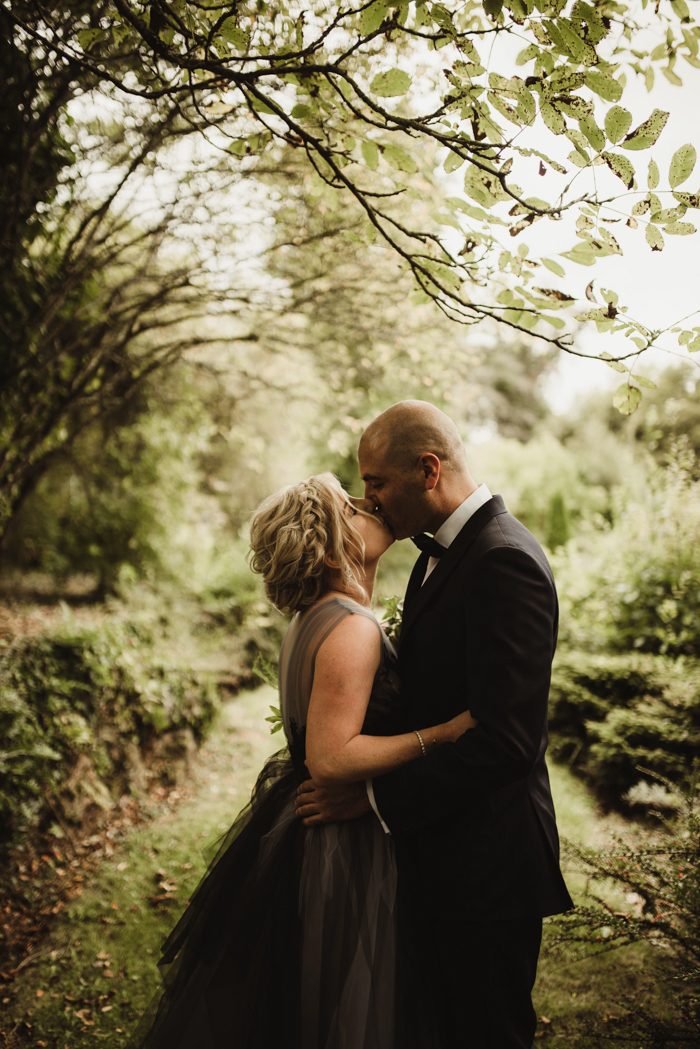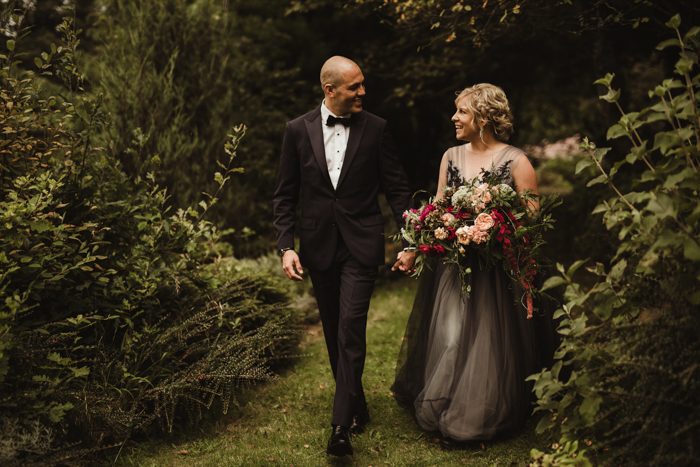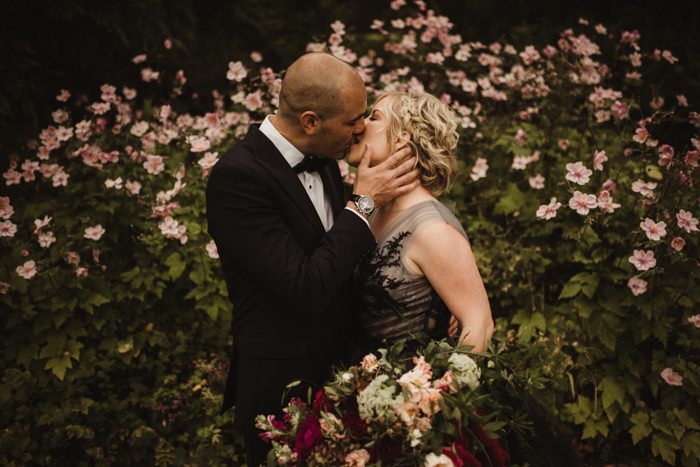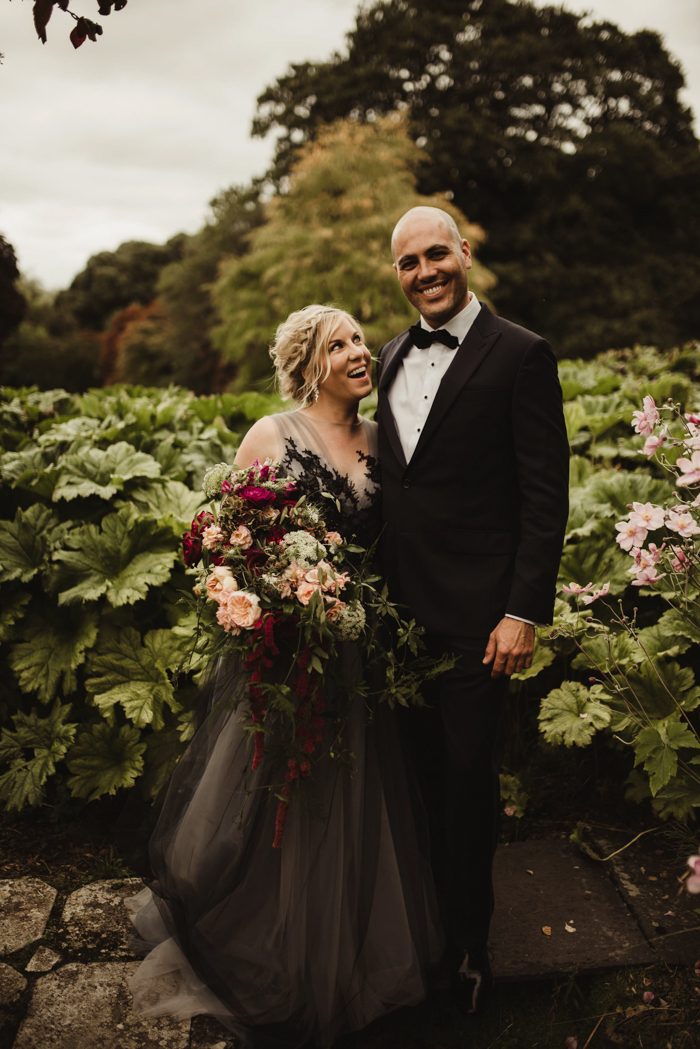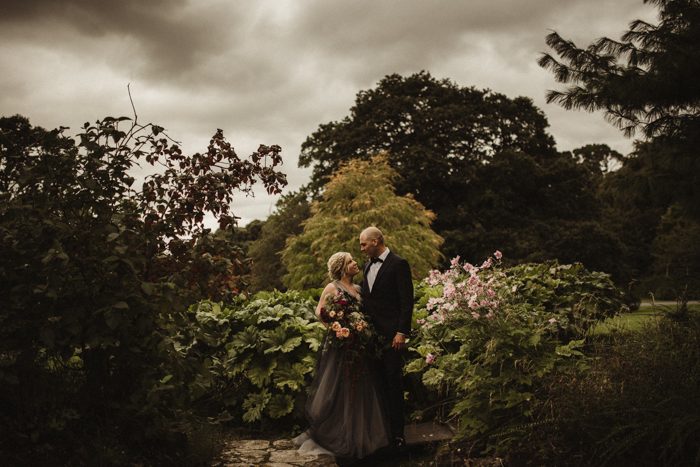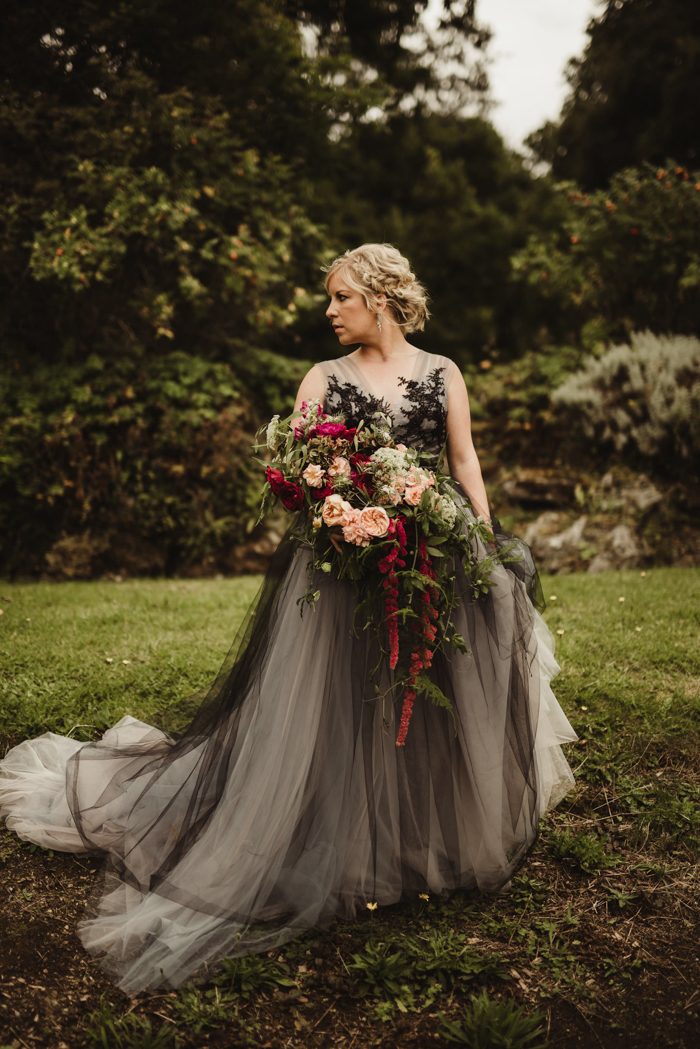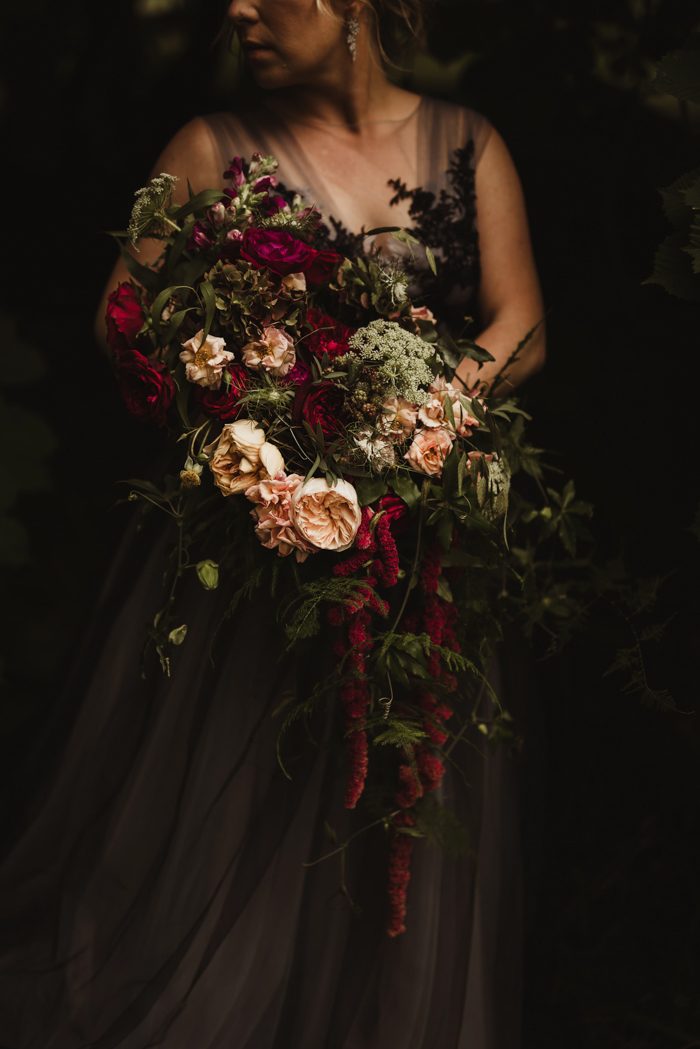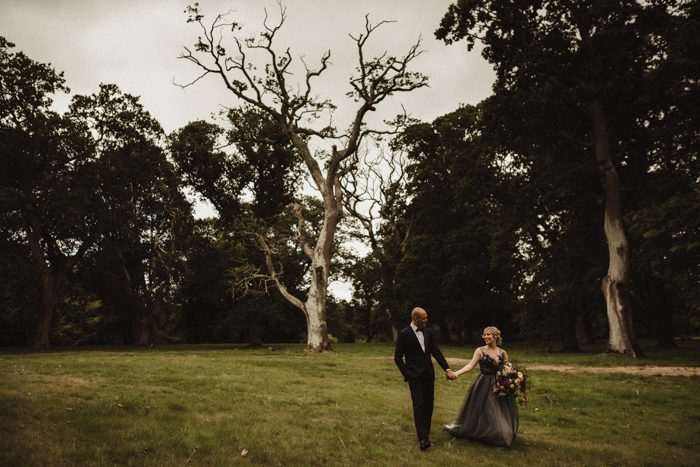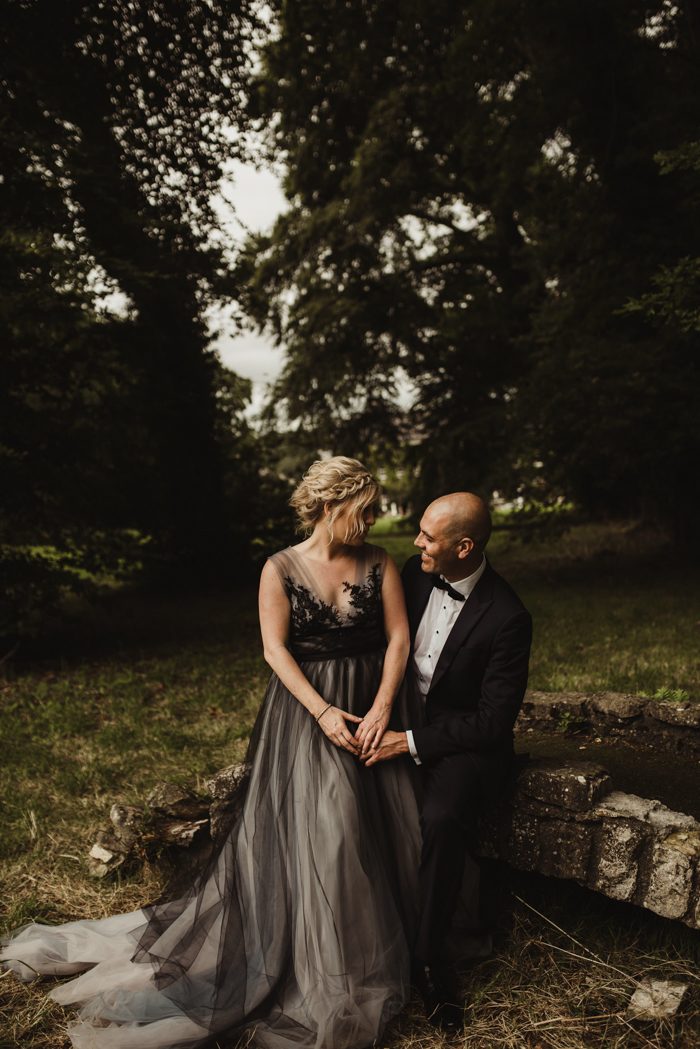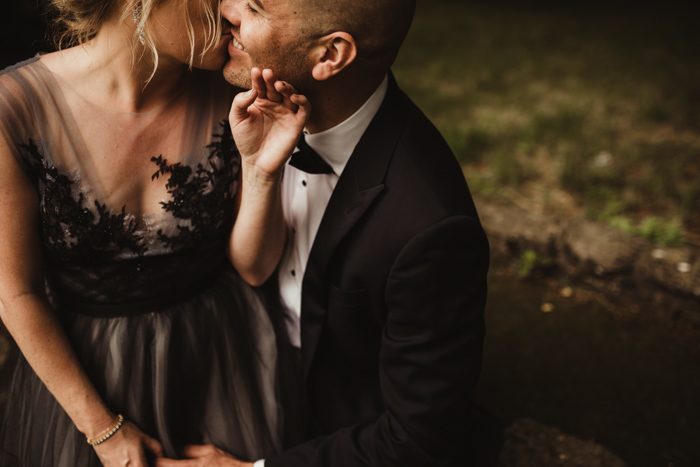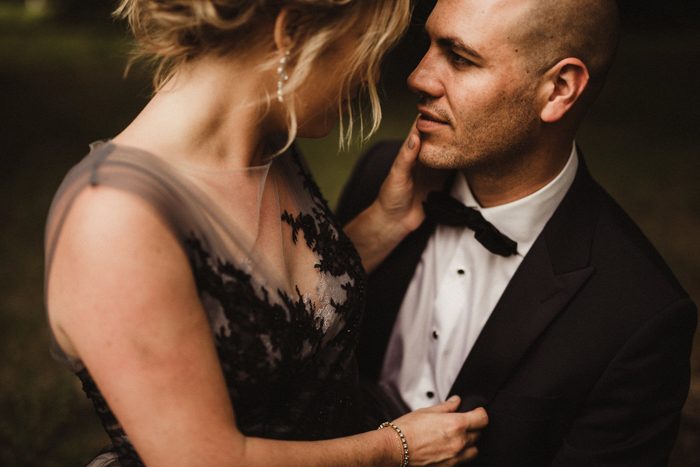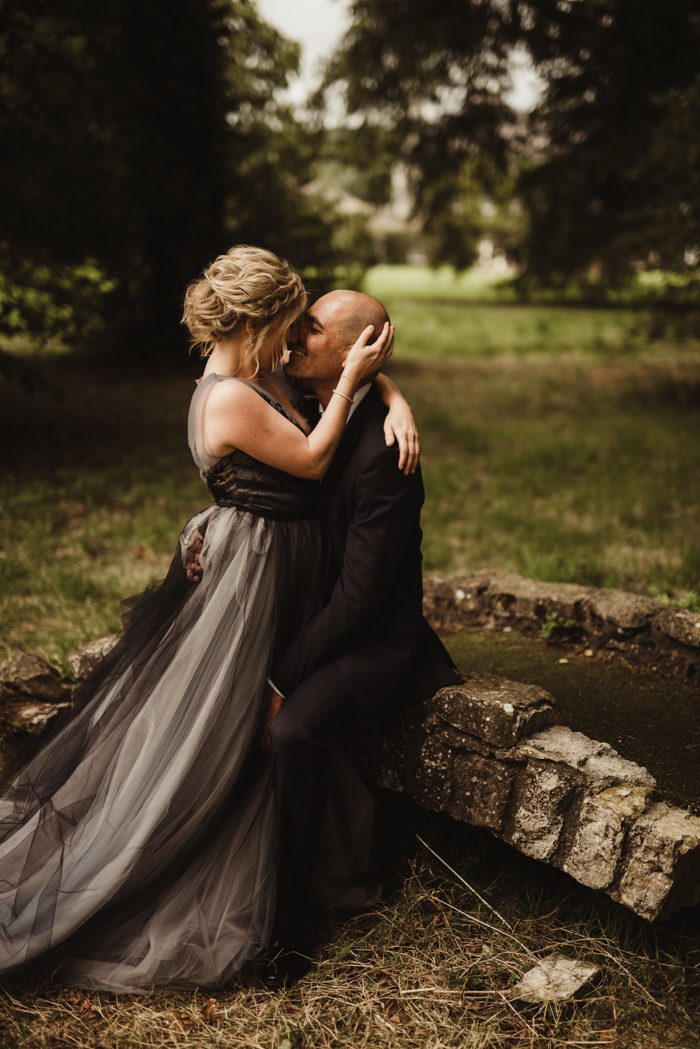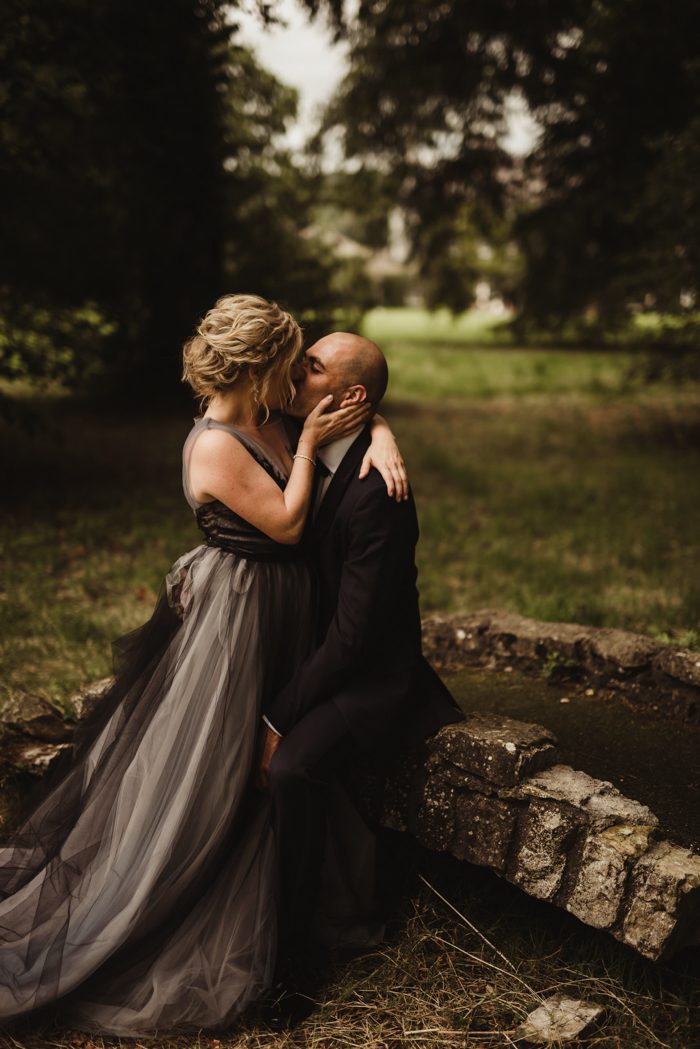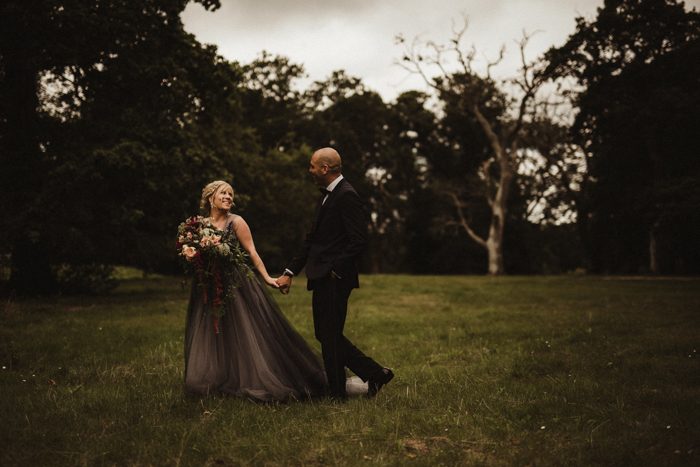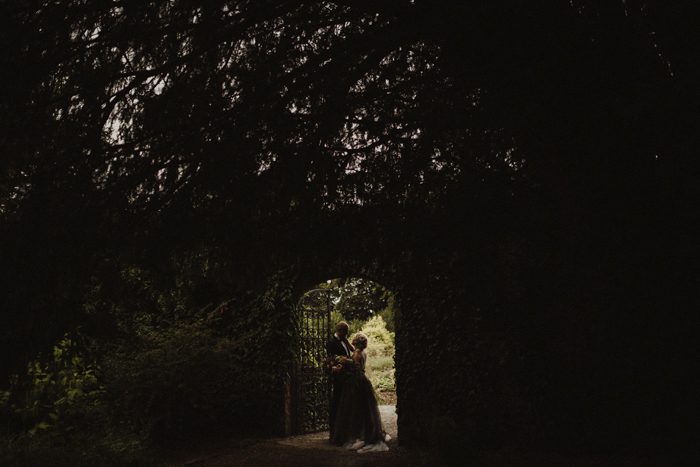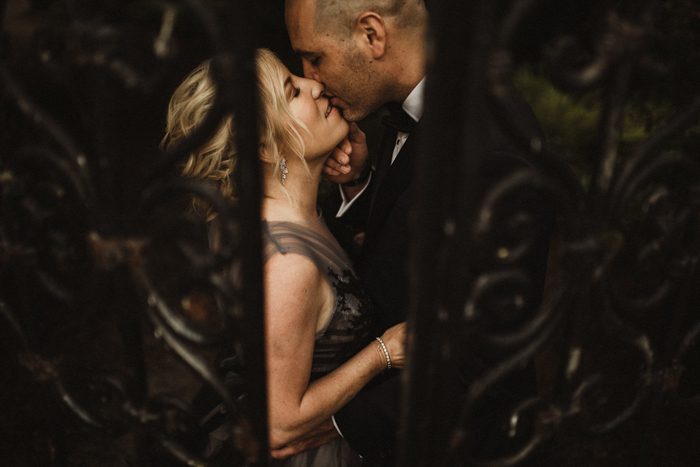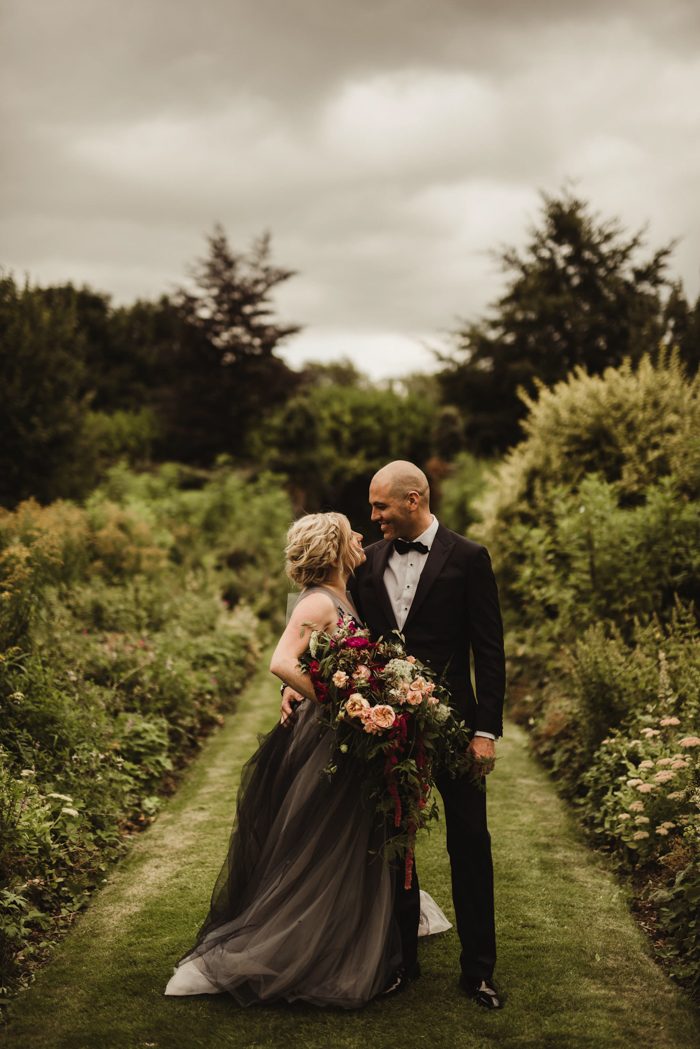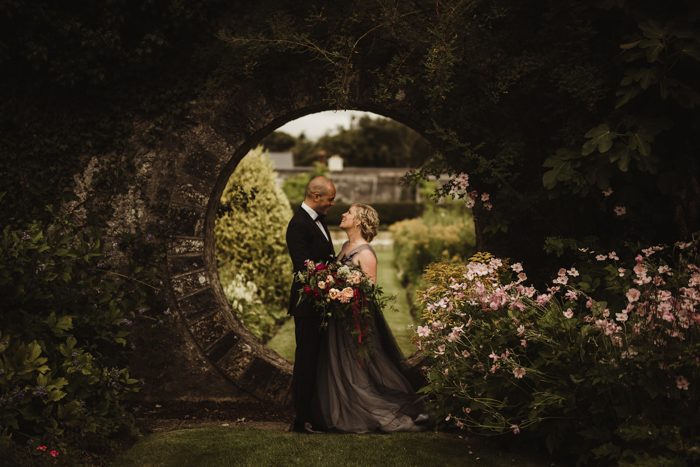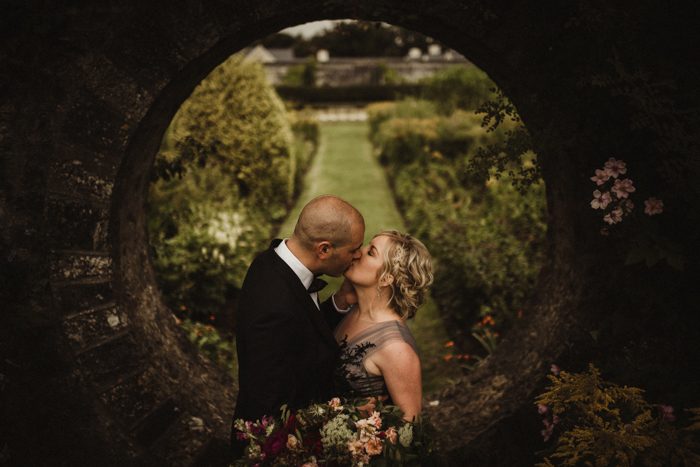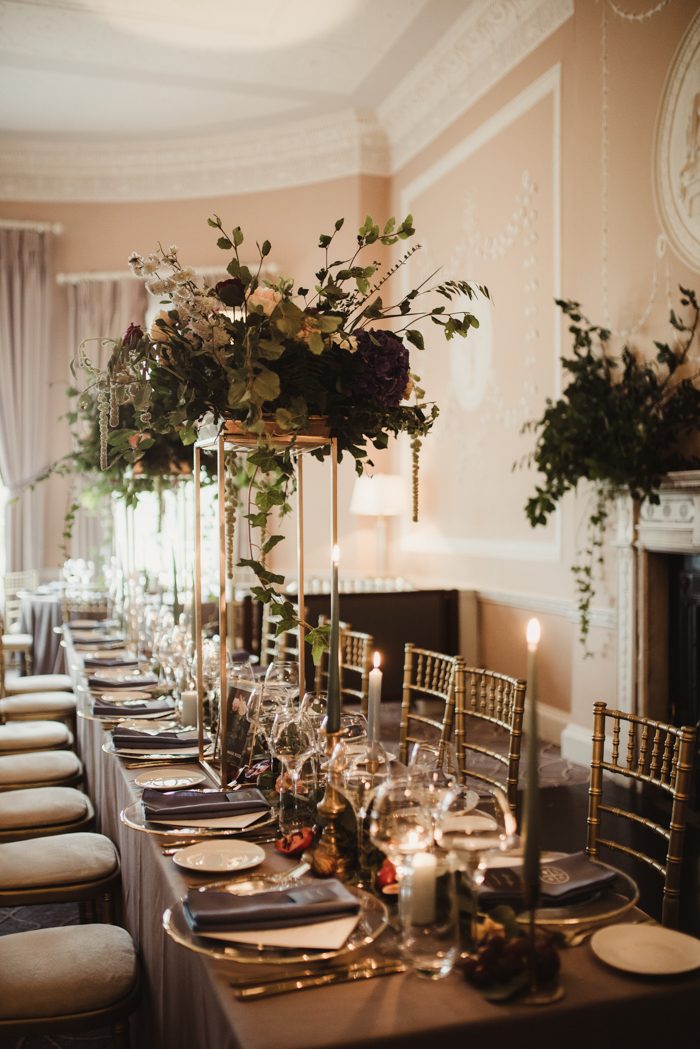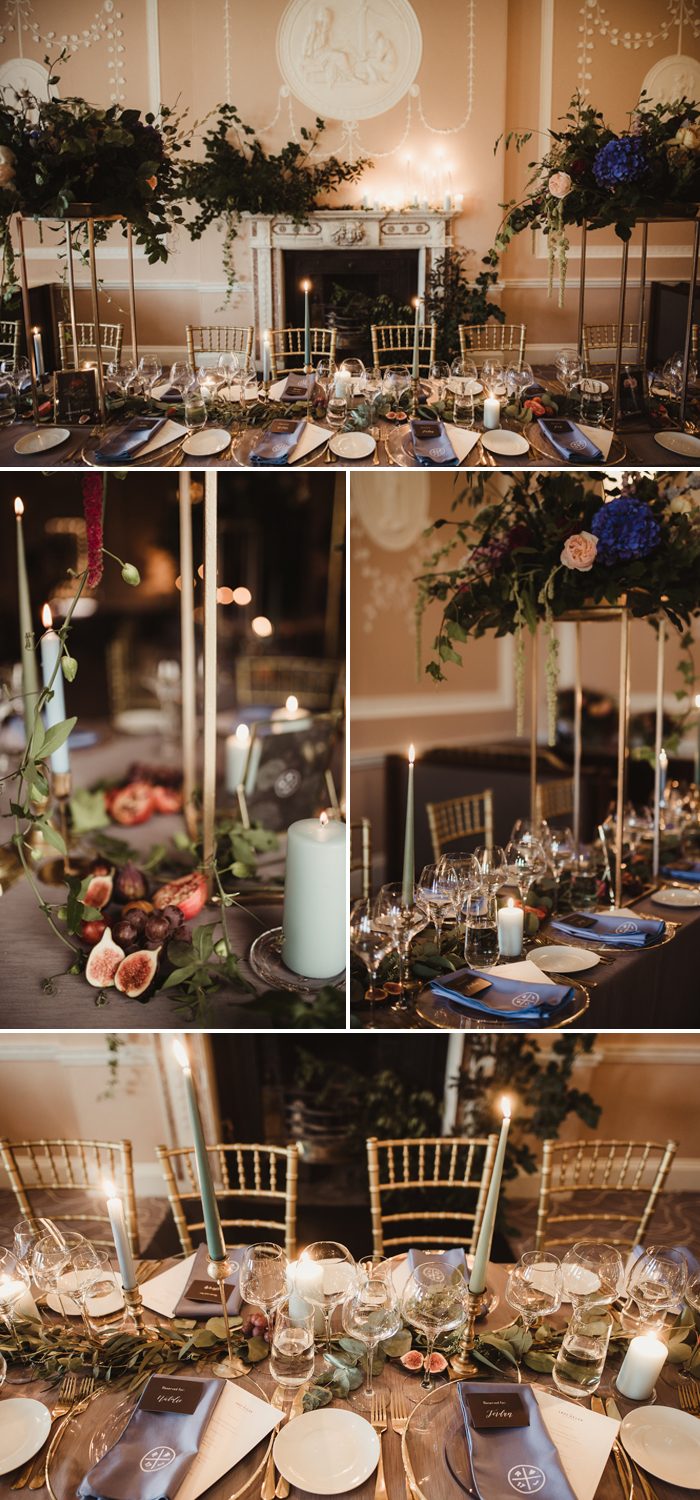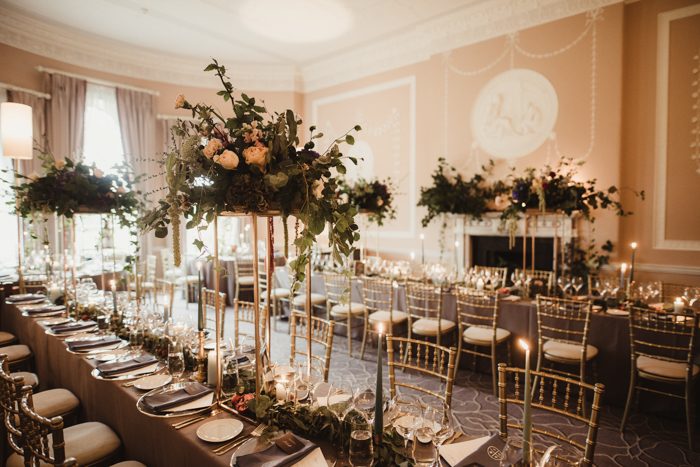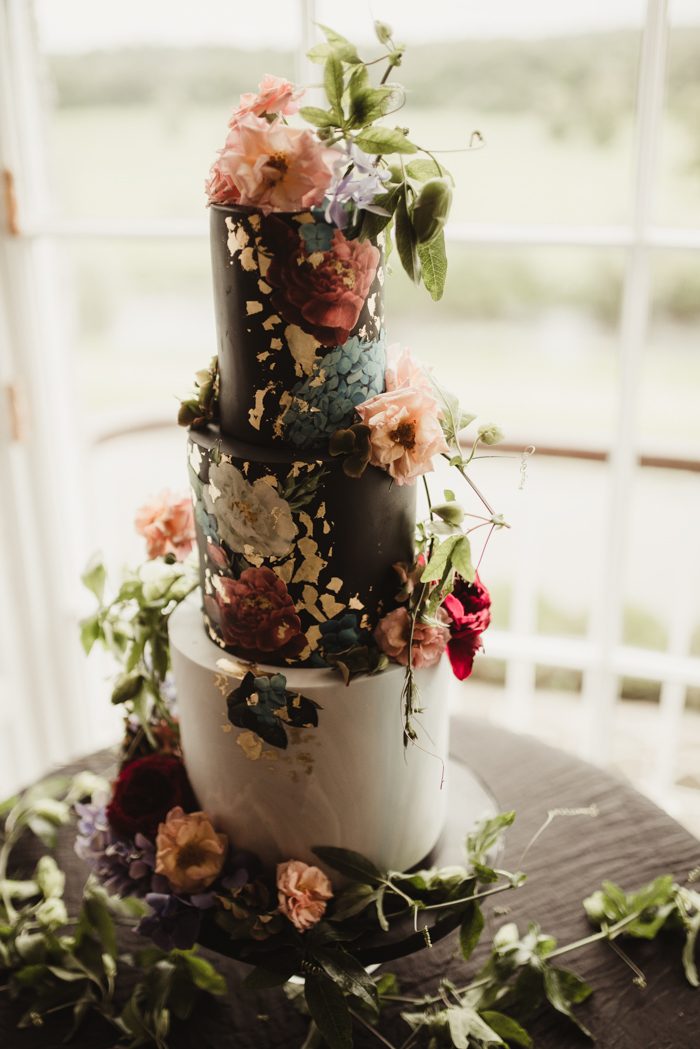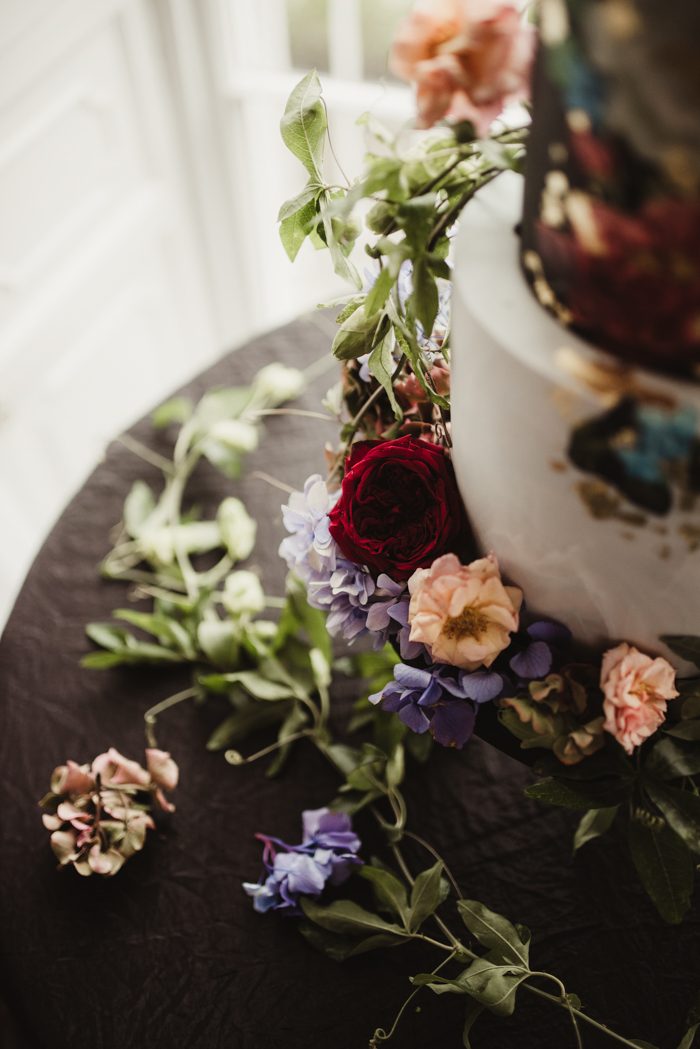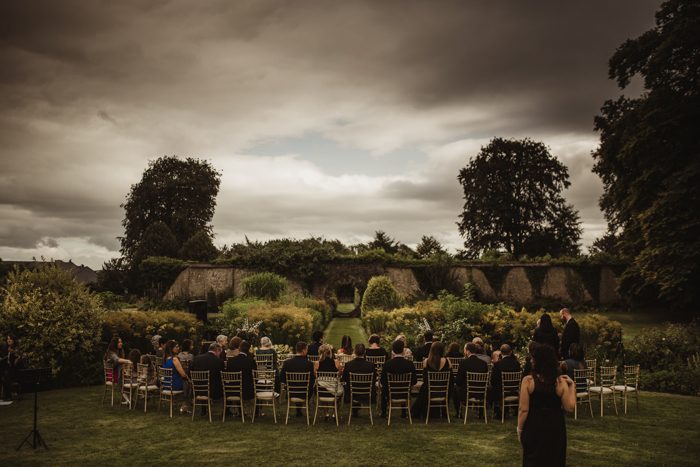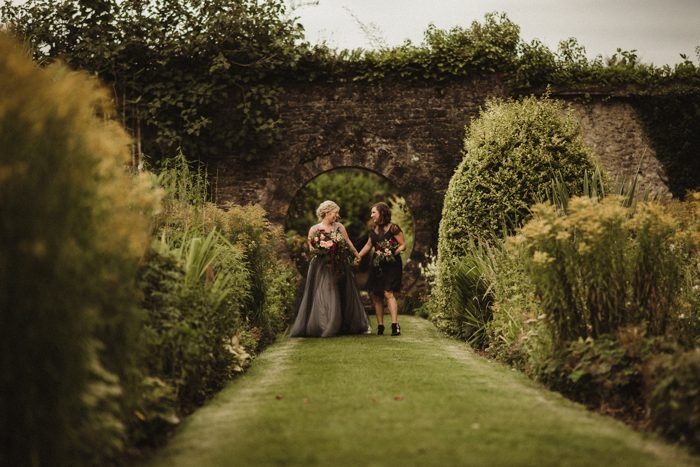 Before we walked in: In Spite of Ourselves – John Prine
Processional: Anchor's Away – Mamo
First Dance: Moondance – Van Morrison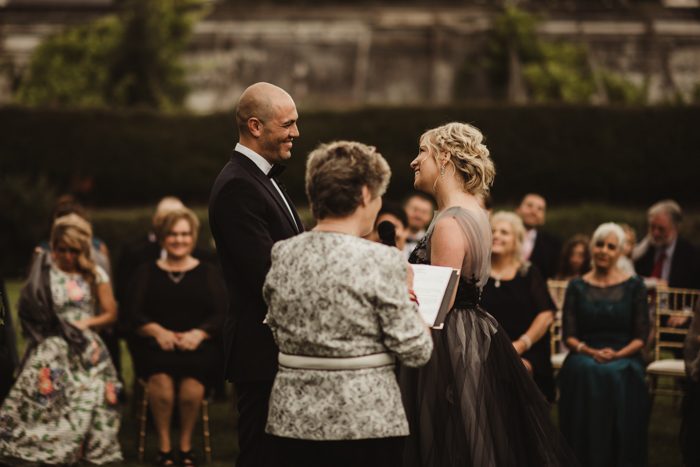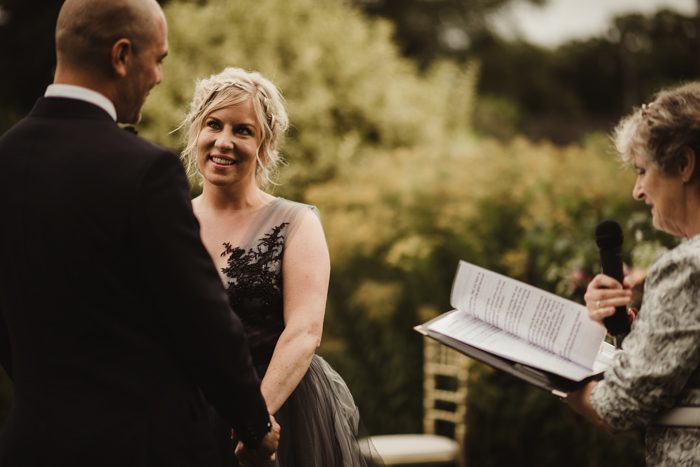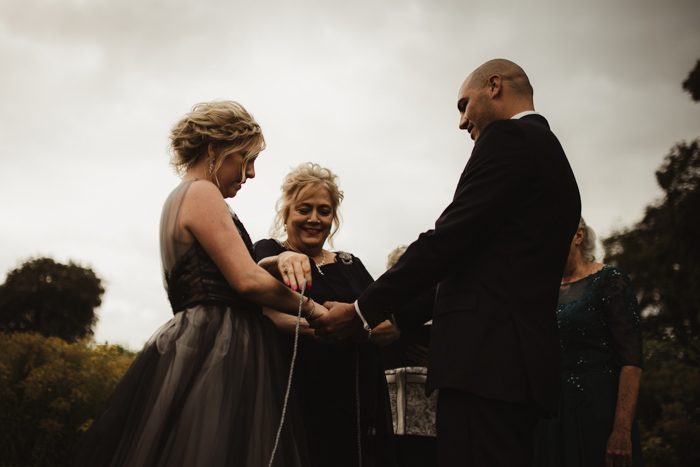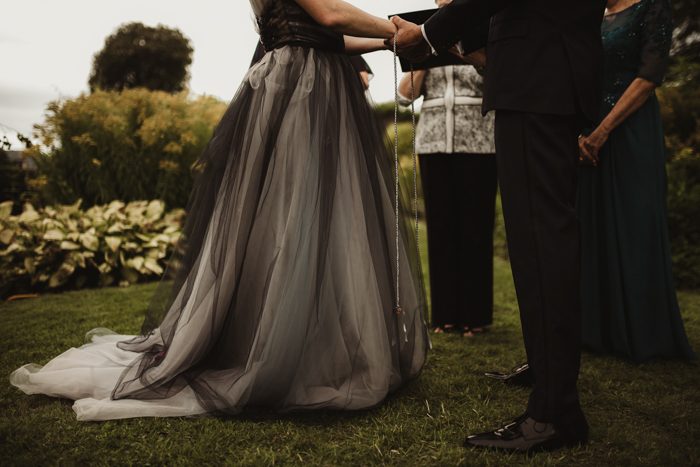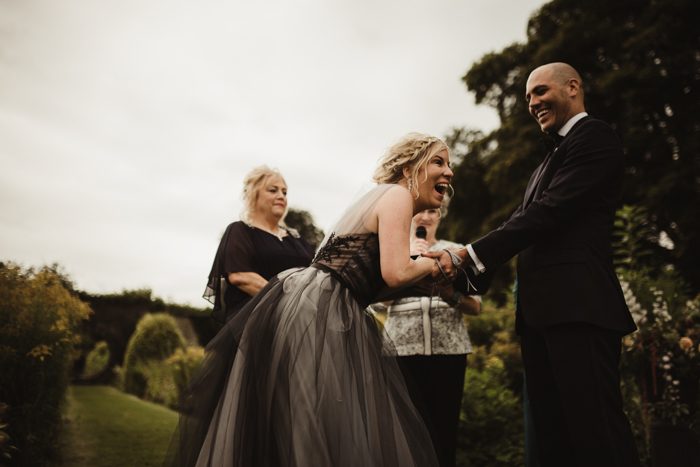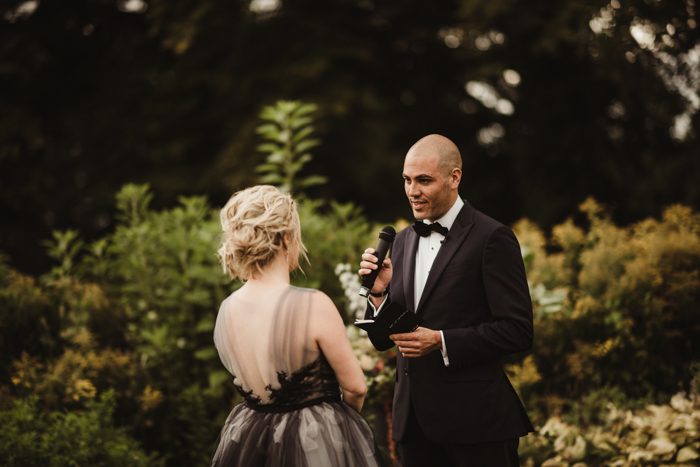 We loved the idea of doing a traditional Celtic hand-binding ceremony, but mixed it up by writing the wording for each of the ties. Our moms participated in the ceremony and were the ones who tied our hands together. We also wrote our own vows. It was perfect!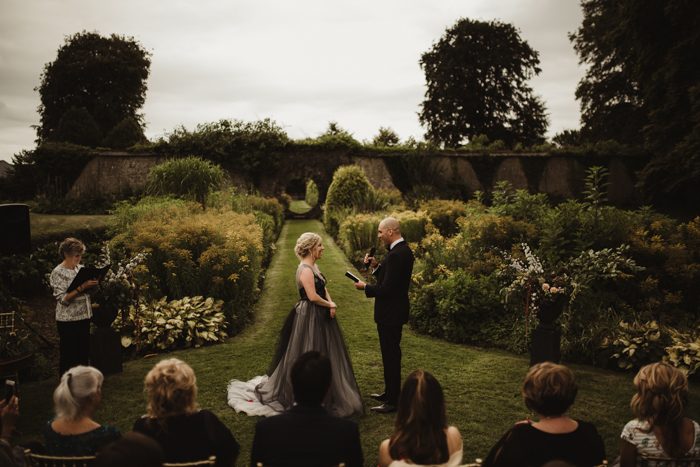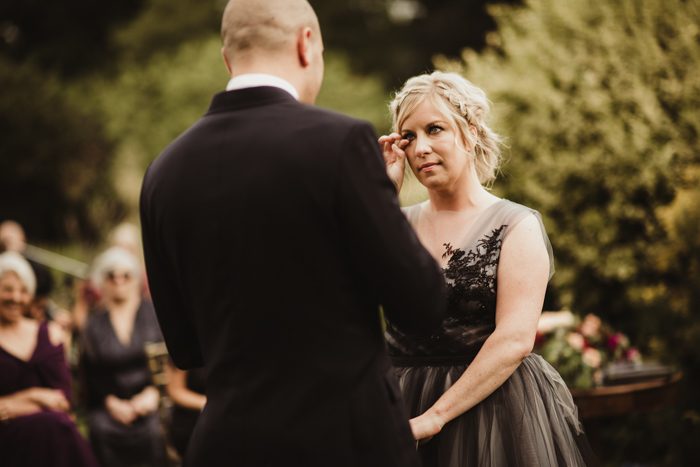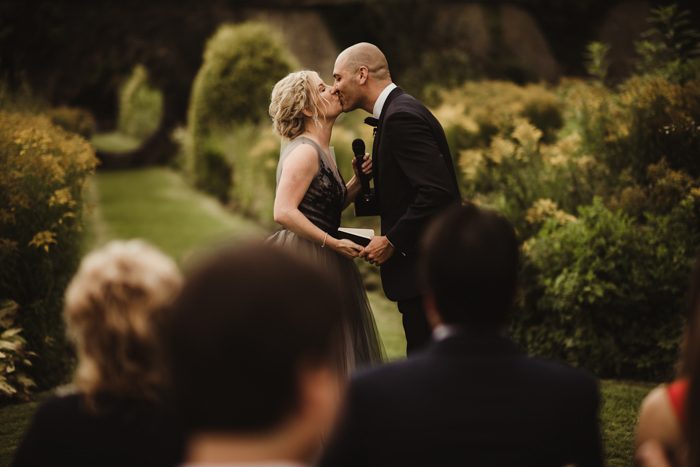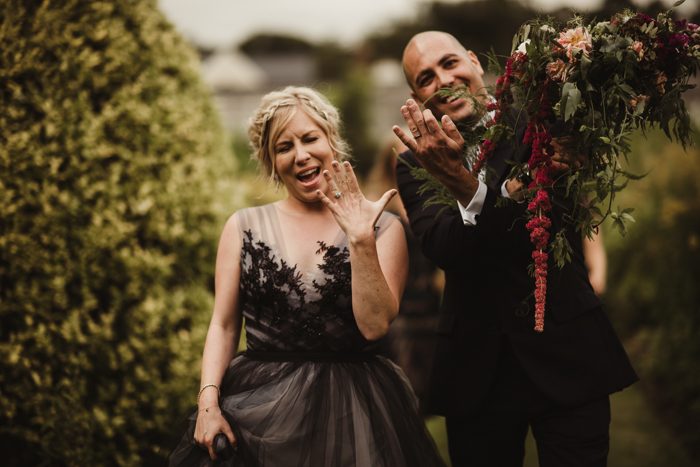 The morning of the wedding we sent pashminas anda flask filled with whiskey and a cigar to each of our guests rooms with a card that said "Welcome to Rayna & Joe's most spectacular day"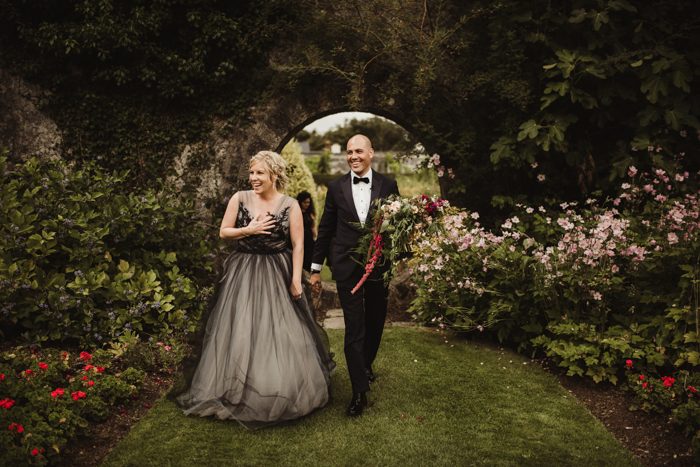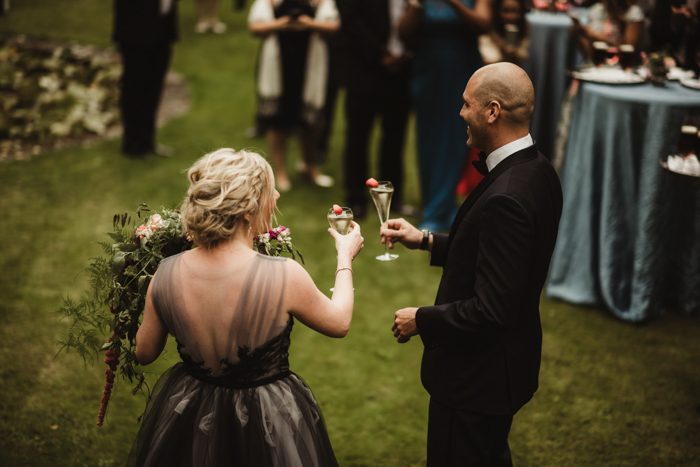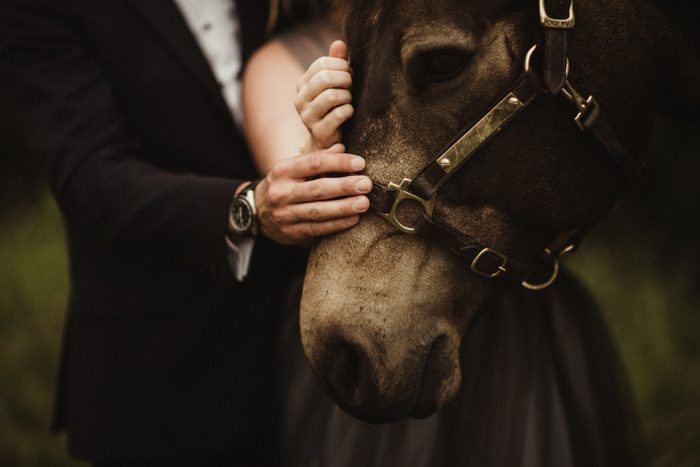 We worked together to design and layout everything from our wedding invitations and welcome packet to the menu cards and hangover recover kits. As a wedding planner/designer and art director it was hard for us to let go, so we dove in and did it all.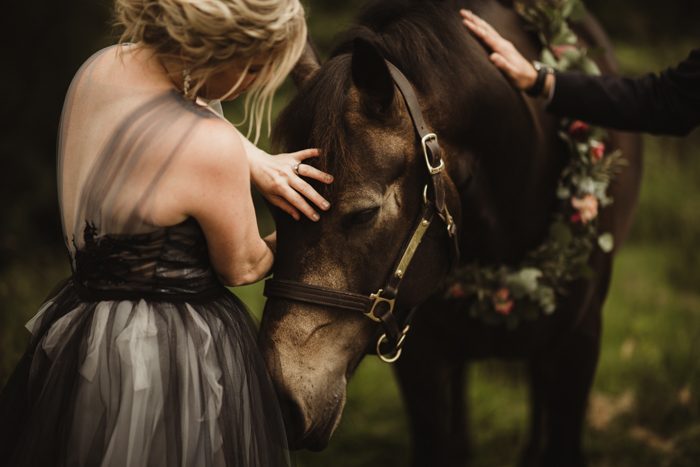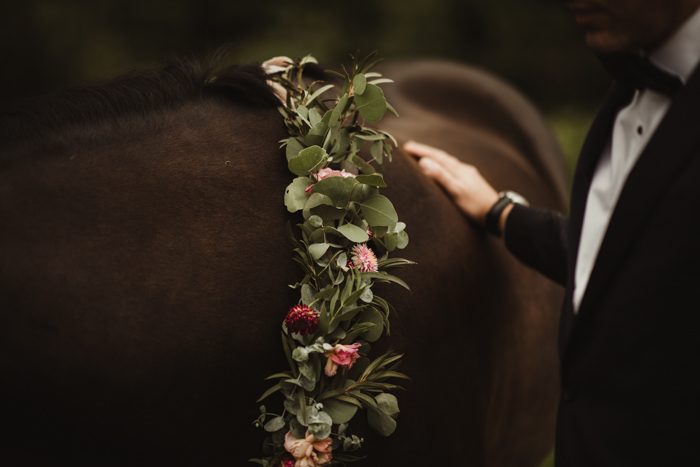 Congratulations to Rayna and Joe on their incredibly beautiful non-traditional wedding and special thanks to Tomasz Kornas Photography for capturing this stunningly curated day! For more non-traditional wedding inspiration, check out this nontraditional Milan wedding at Santa Maria della Scala.