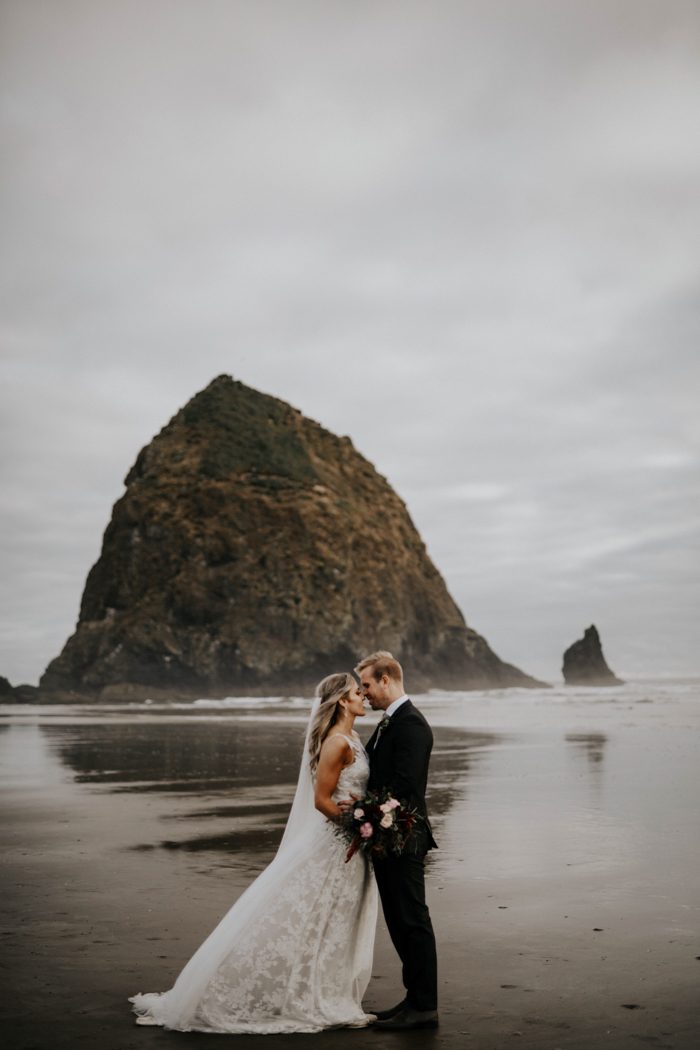 Janay and Jono's Ecola State Park elopement proved that all you really need for an epic wedding day is a lot of love, your closest family members, and a breathtaking location. This adventurous couple fell in love with the Oregon coast and decided to make it the place where they would start their life together as husband and wife. Two days before their wedding, they found the perfect quiet spot, nestled deep in the woods near the coast, blanketed in ferns and clovers that made it look as if they had stepped into a fairytale scene. After an intimate vow exchange, the couple and their photographers/videographers from Kensie Webster Photo + Video headed to the waterfront for a portrait session that can only be described as stunning. The moody vibes, the classic PNW weather, and the minimal details were all we needed to get completely swept away by this enchanting Oregon elopement!
The Couple:
Janay and Jono
The Wedding:
Ecola State Park, Cannon Beach, Oregon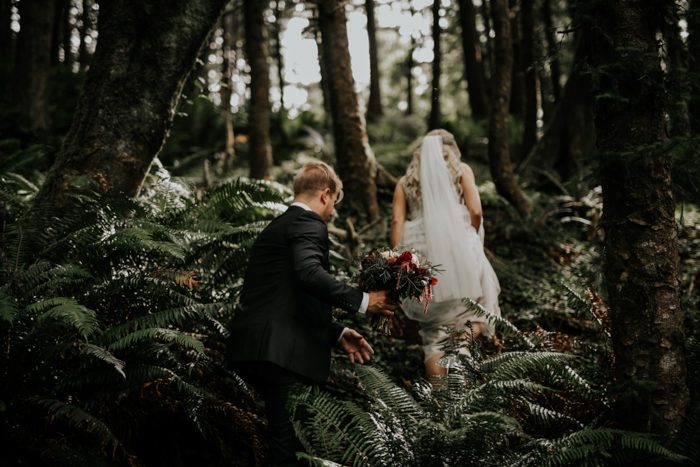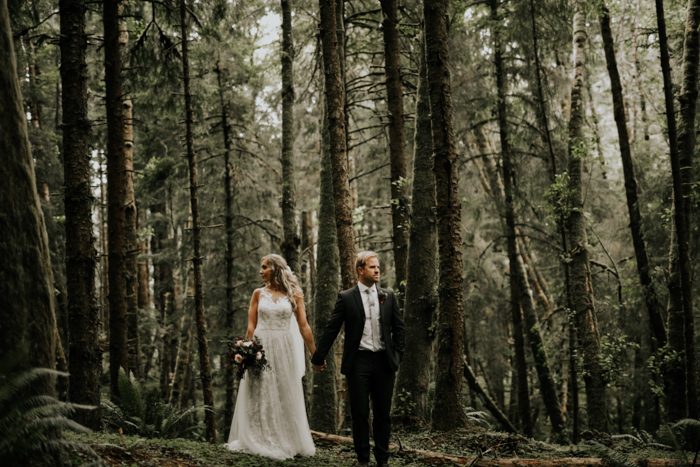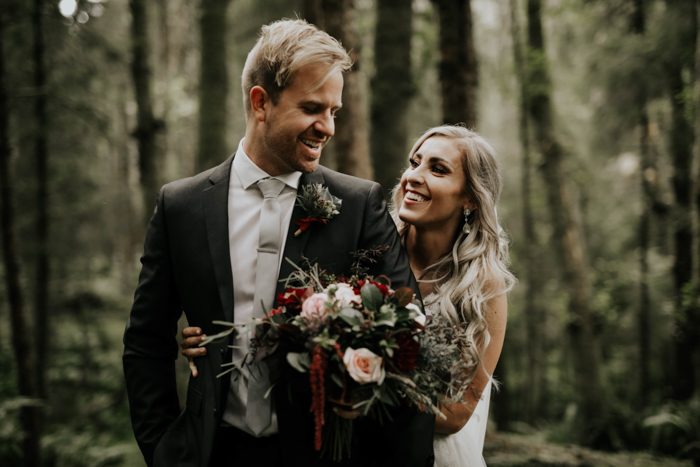 There were so many important factors in planning our wedding; however, the most important part of our day was being surrounded by our families in nature. Simplicity and intimacy were so important to us. We had no backup plan if the weather did not permit, nor did we have decorations or a big fancy venue. We wanted to be married in a forest and let nature's beauty do her thing.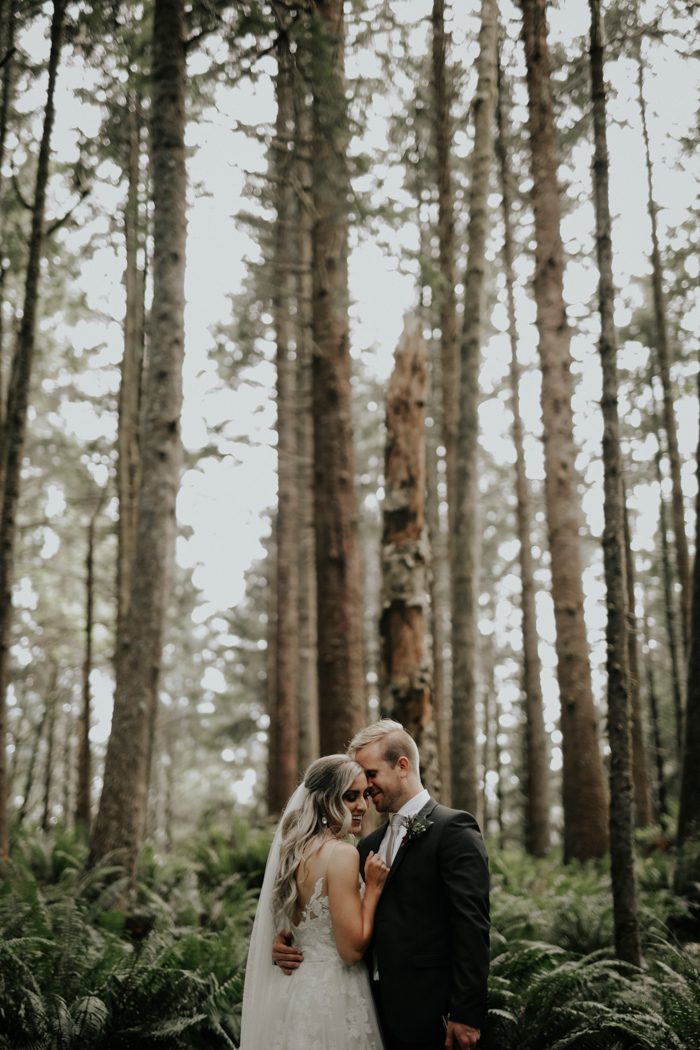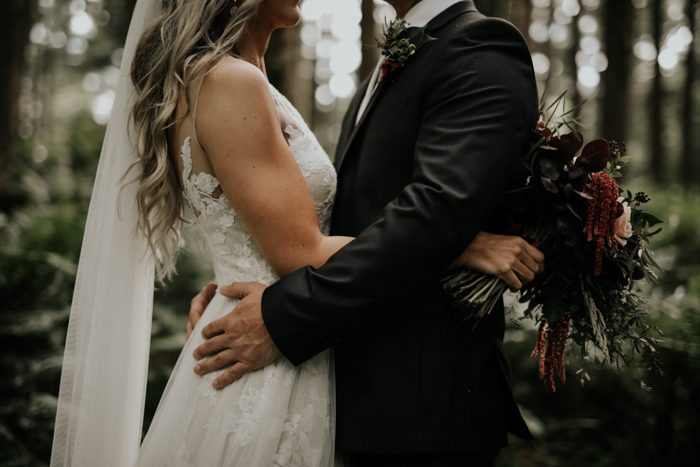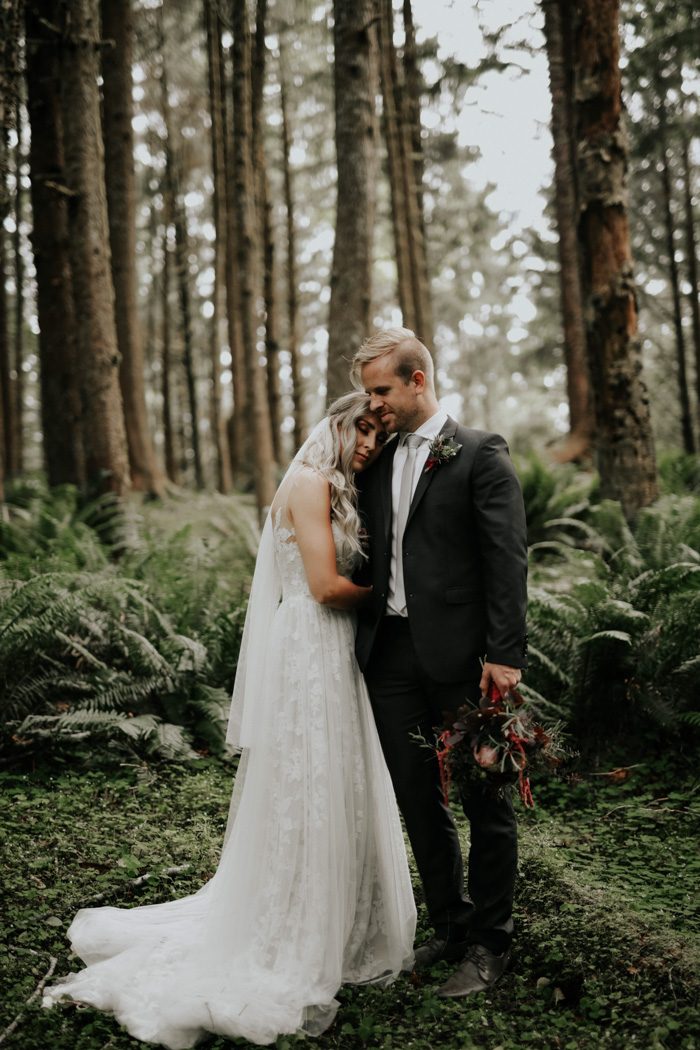 Originally we were planning on eloping with only the two of us. Some of our immediate family were dying to join us, and we were so grateful that in the end that we were able to include them. They went with our plans and what we shared together in that forest can only be described as magical. All of the stress that would normally be there on such a busy day wasn't. We were able to celebrate our love and appreciate the real reason we were all there together. Keeping that authentic love and happiness, and celebrating in such an intimate way was the most important to us in planning our wedding.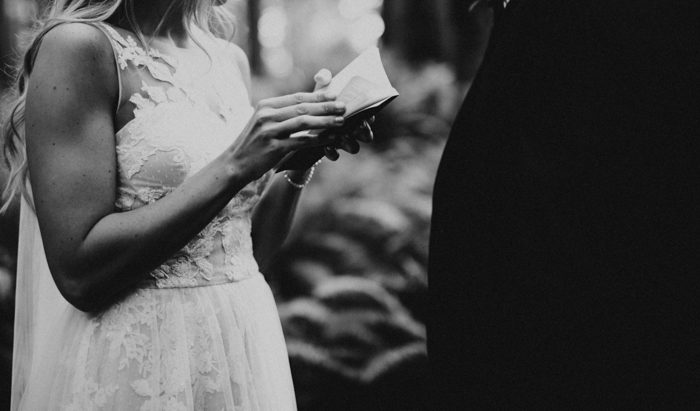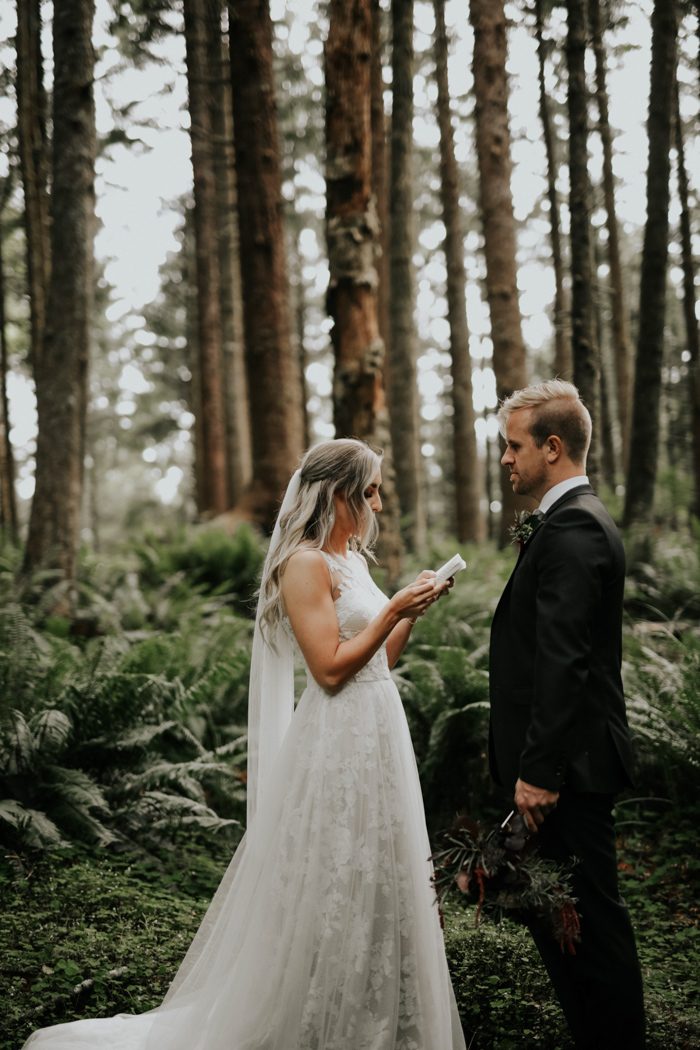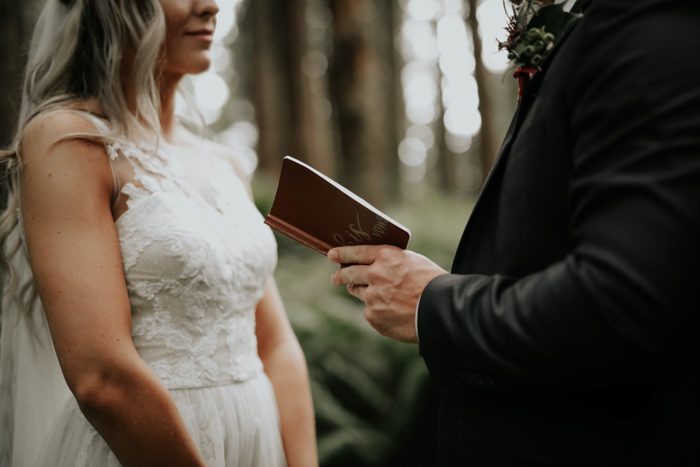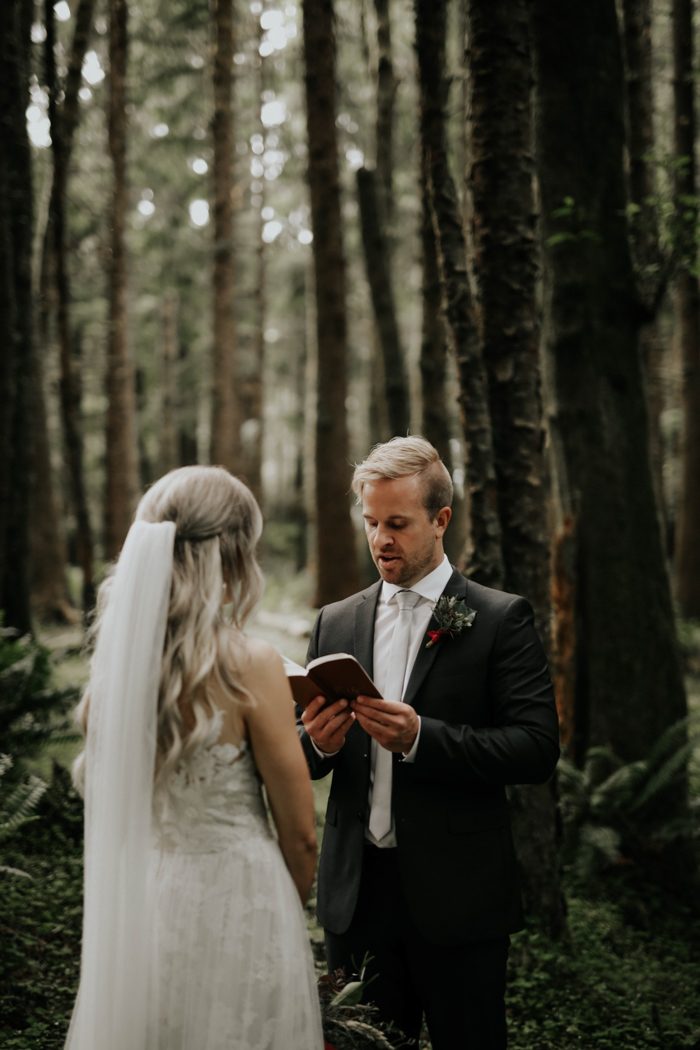 We had drove to our special spot in the woods at Ecola State Park separately from Portland. I (Jono) had shown up a little earlier to scout out the best clearing in the area for our ceremony. Our photographer, Kensie and her husband had shown up and were getting their equipment ready at the gated entrance by the road. I could see my beautiful bride-to-be off in the distance. I suppose I technically took my first look at that moment. I was standing in the official spot where we were married when she showed up. It was perfect to see the contrast of white amongst the luscious ferns and greenery. I went to my spot and waited for her to make her way up the trail for our "first" look. It was the perfect place for all of us and such a magical day. That moment of arriving and seeing her as well as seeing the sunset peak through on the beach during golden hour were the most memorable parts of my day. I've seen many amazing sunsets, but seeing the sunset with my new bride gave me such an incredible feeling of peace and happiness. It was the perfect ending to our amazing day.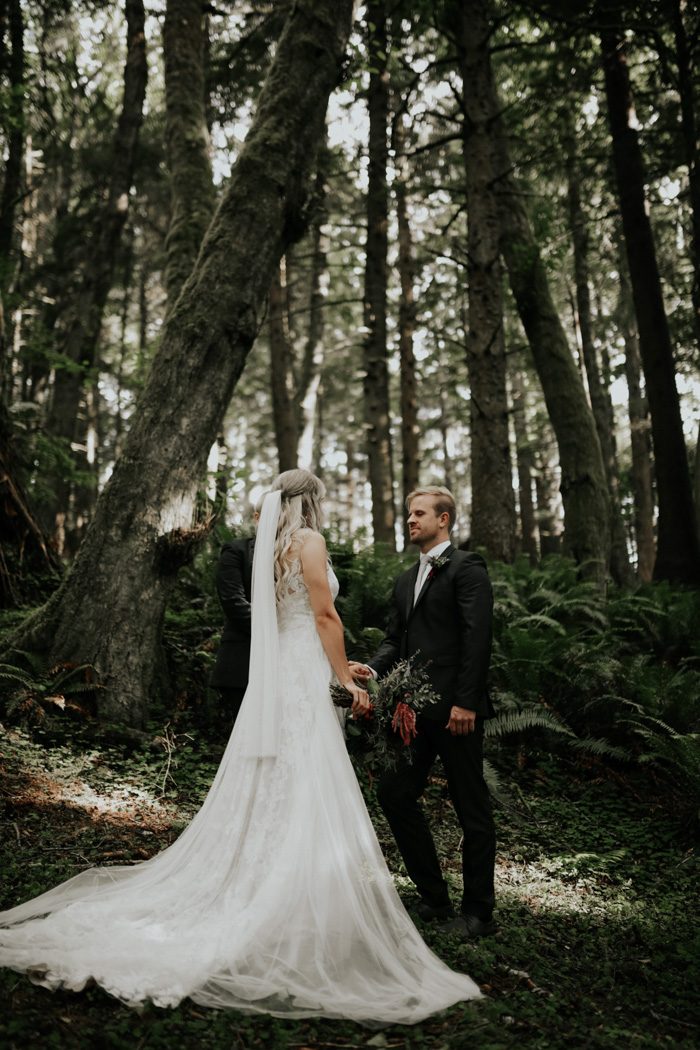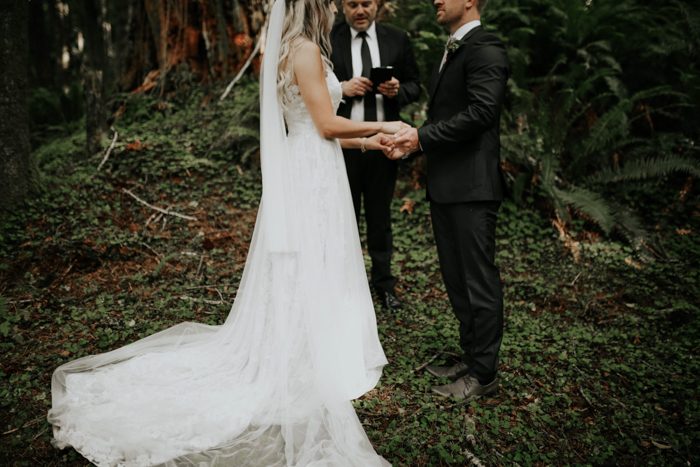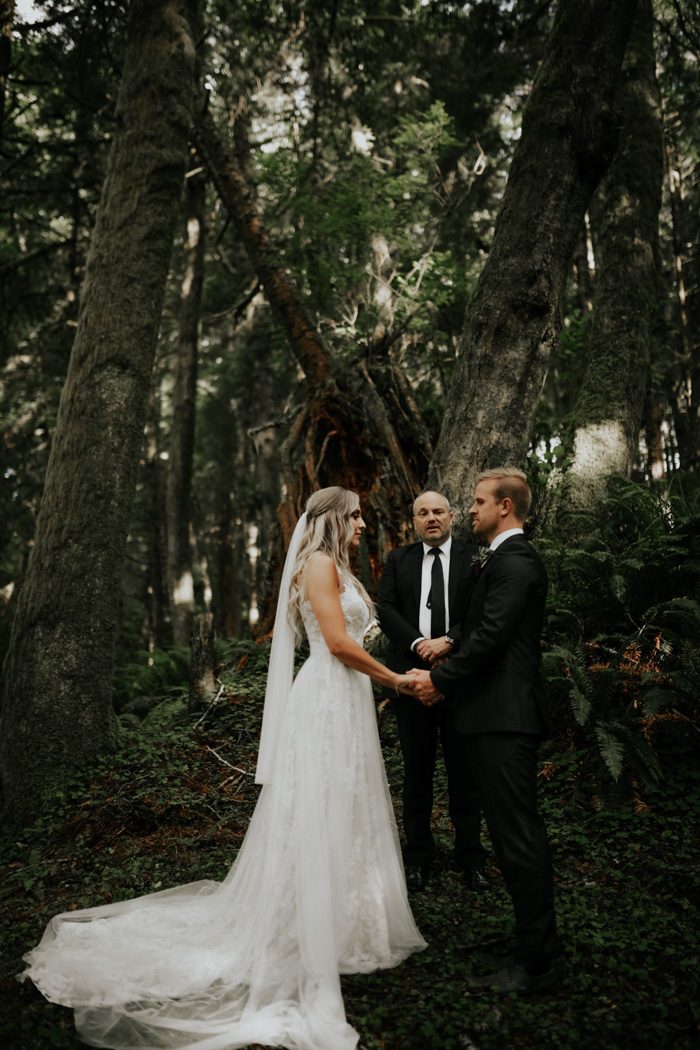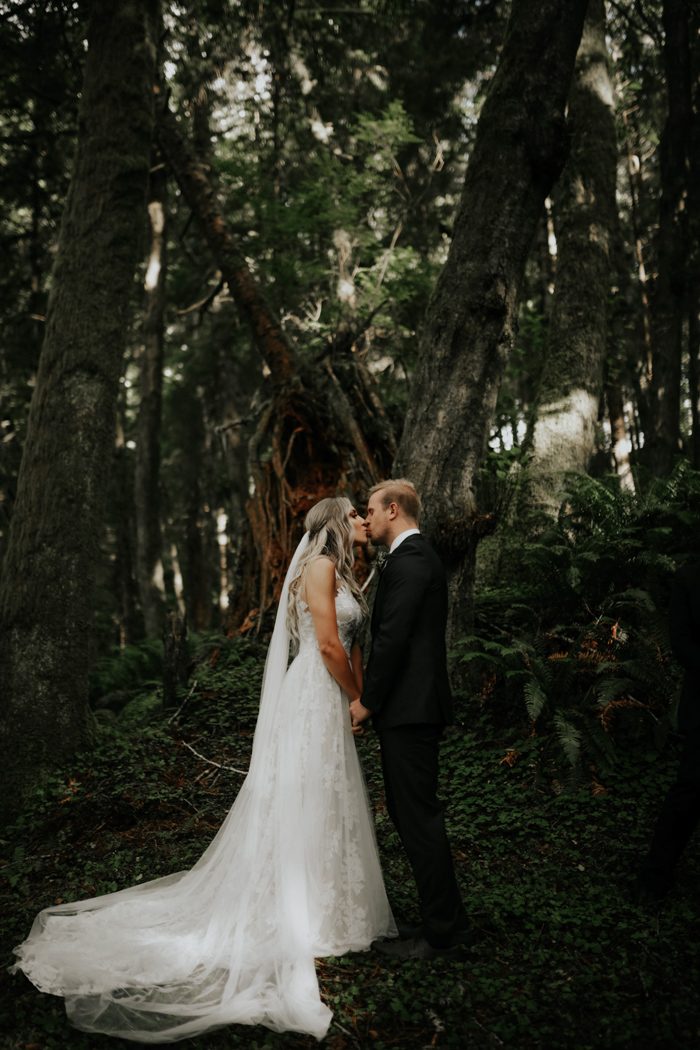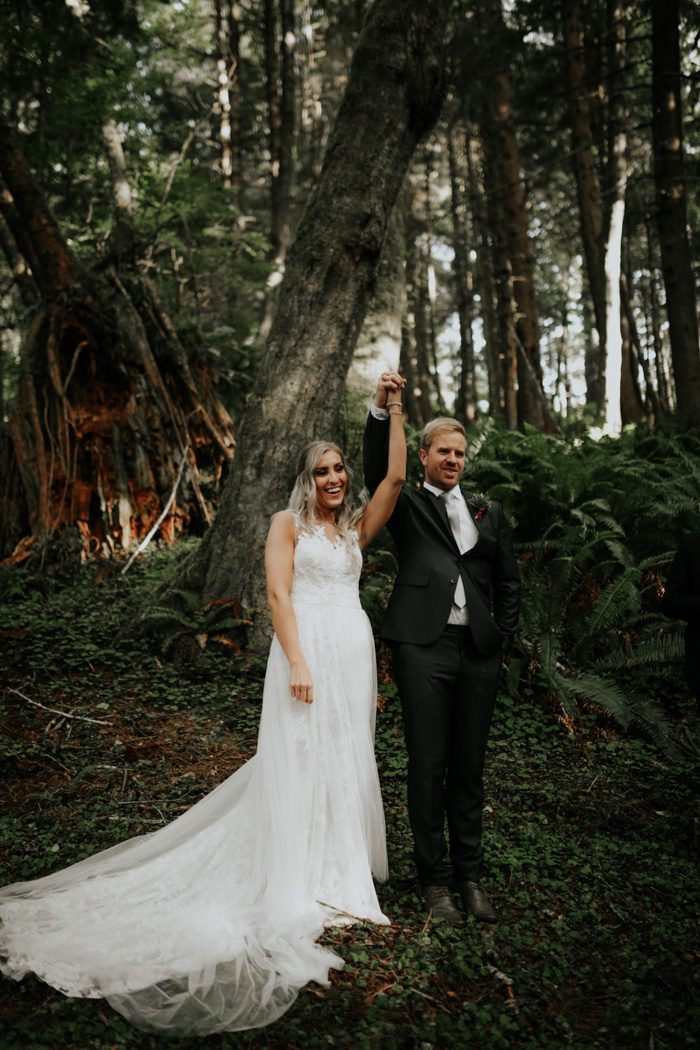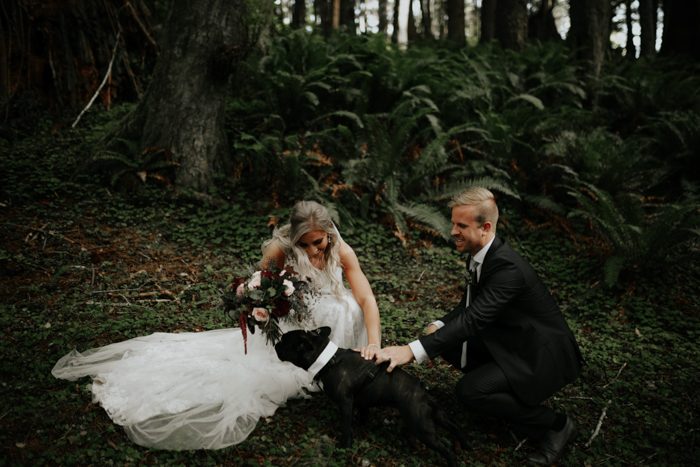 Wedding planning can be so stressful and can become very expensive. Our advice would be to splurge on the important things such as photos and video and to keep the simple things or small details just that: minimal. Have all of the important people in your life there and stop worrying about offending others or becoming stressed attempting to please everyone. After all, it is your wedding—do everything that is going to make the day special and what you want. Take time in planning and try not to stress the little things. In the end, everything will work out. Keep the day intimate and stress-free, surrounded by those who you love. Everyone's wedding is so different, our advice is to not compare to others. Make your wedding your own.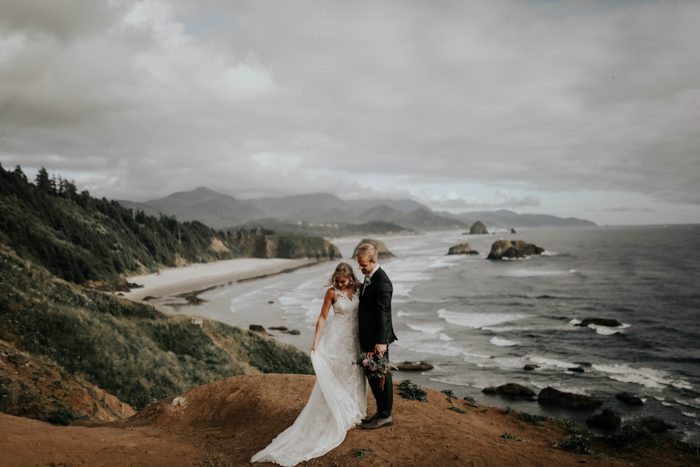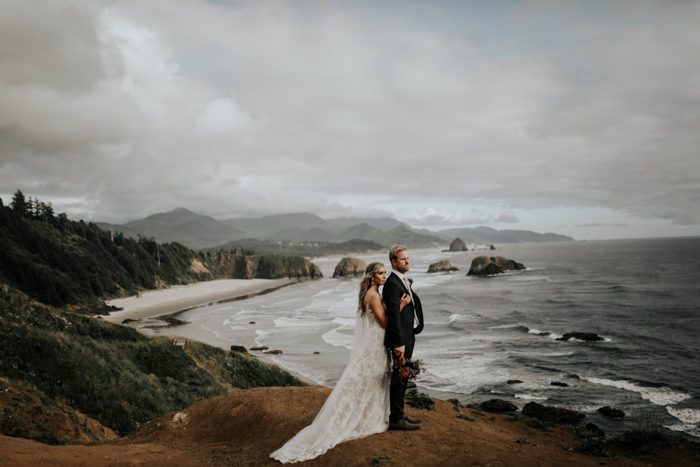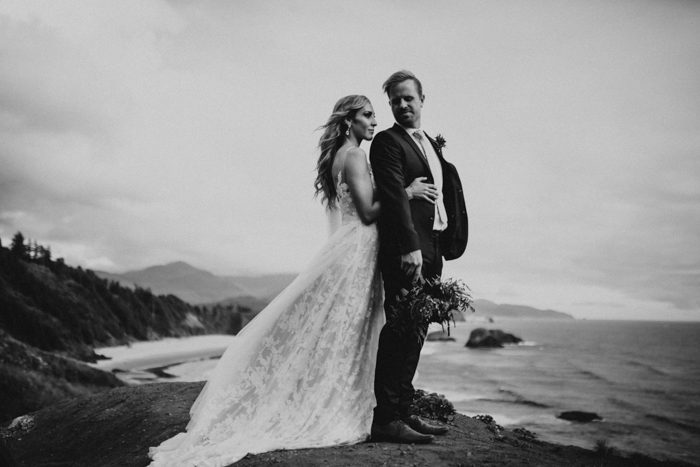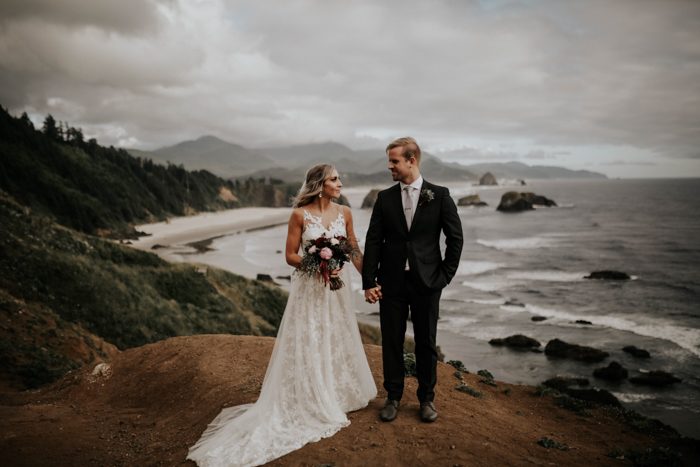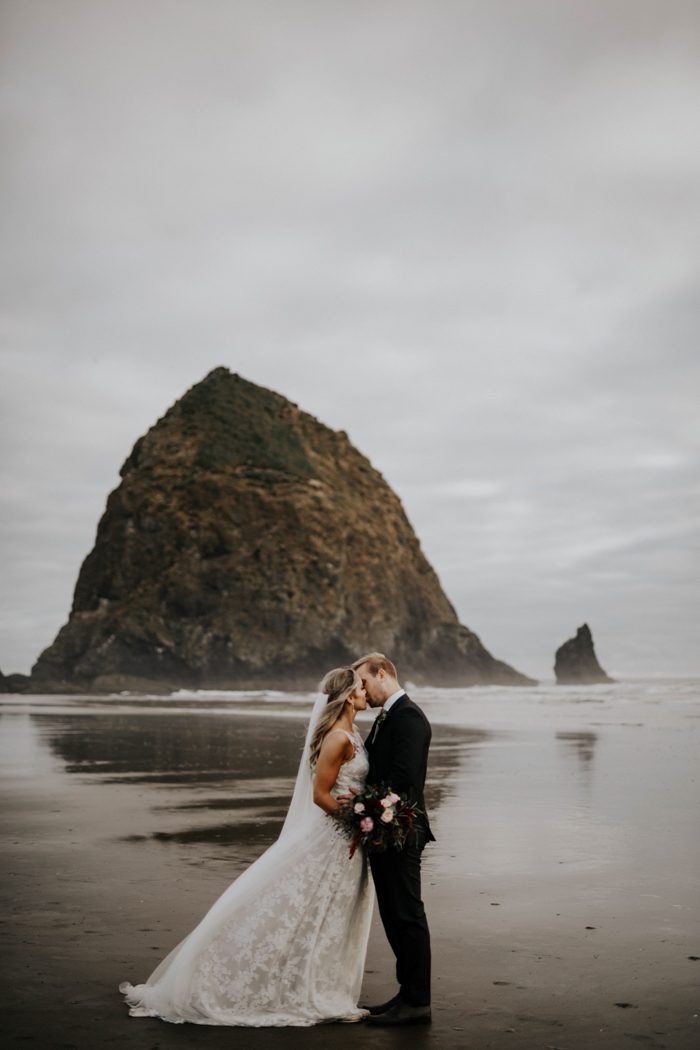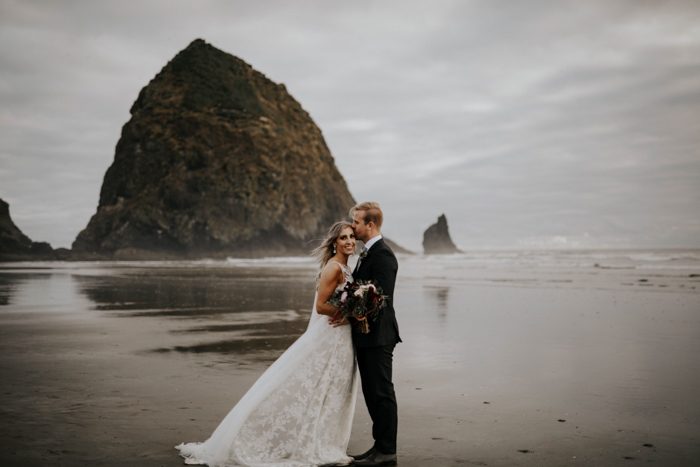 We wanted our wedding to be intimate, casual and simple. We were able to have pictures in the forest as well as along the beach. Ultimately we wanted a wedding both unique and different. My sisters helped me with my hair and makeup and I painted my own nails on the day of our wedding. We decided to be married at 5 pm, so there was no stress to wake up at the crack of dawn and scramble to get ready. We chose to keep things simple, have a good time and flow with whatever came our way. We knew this was our style and was what would be easiest in making our day stress free.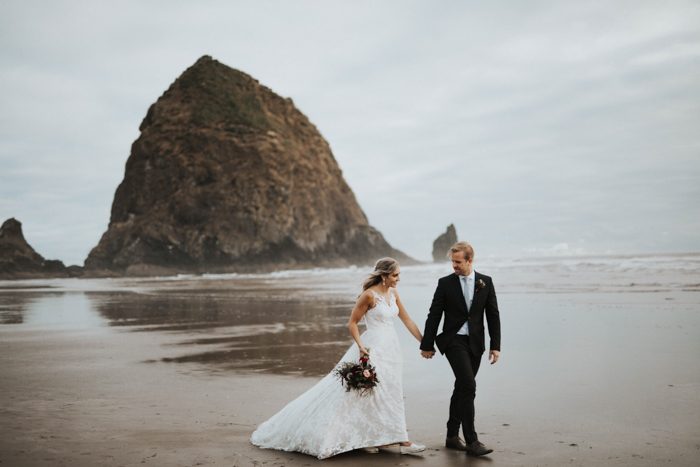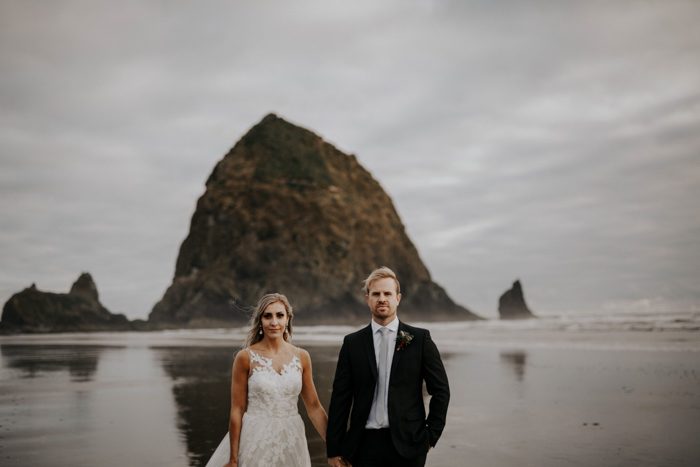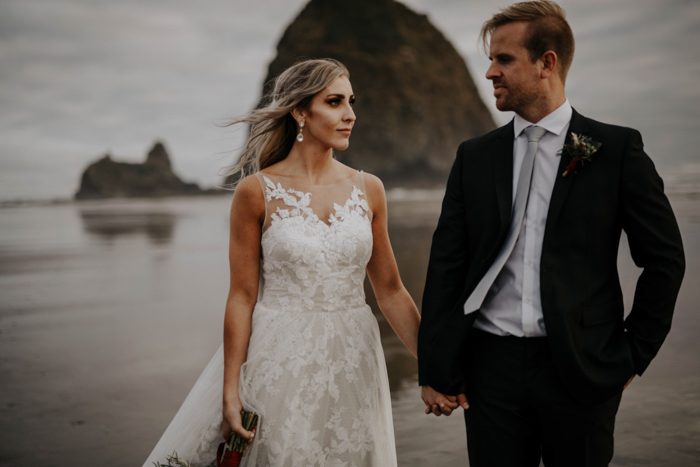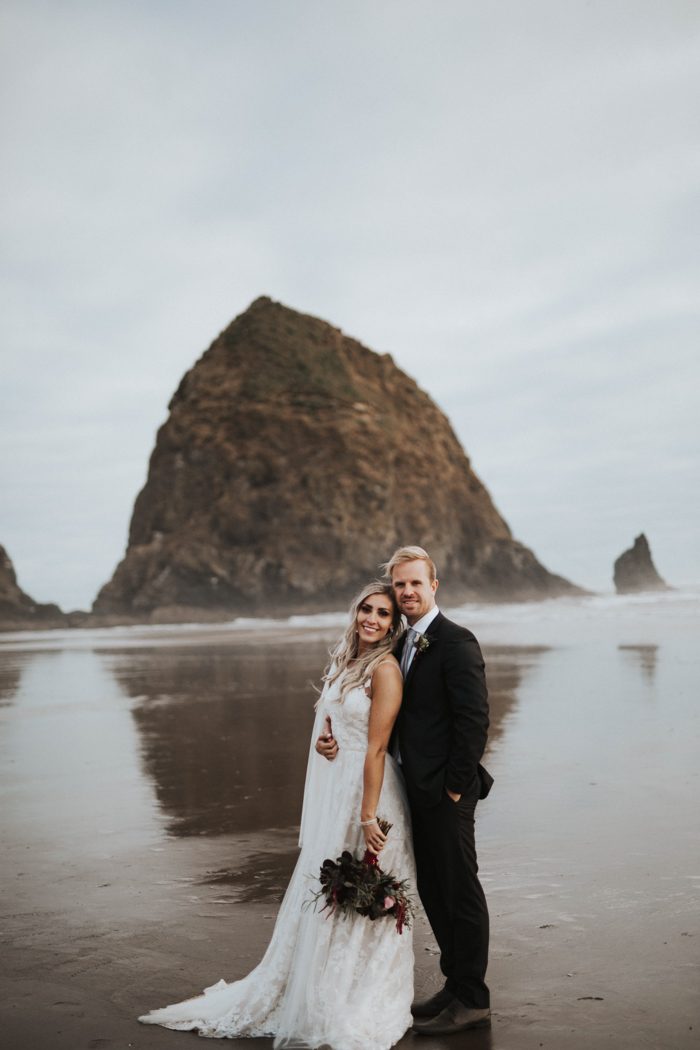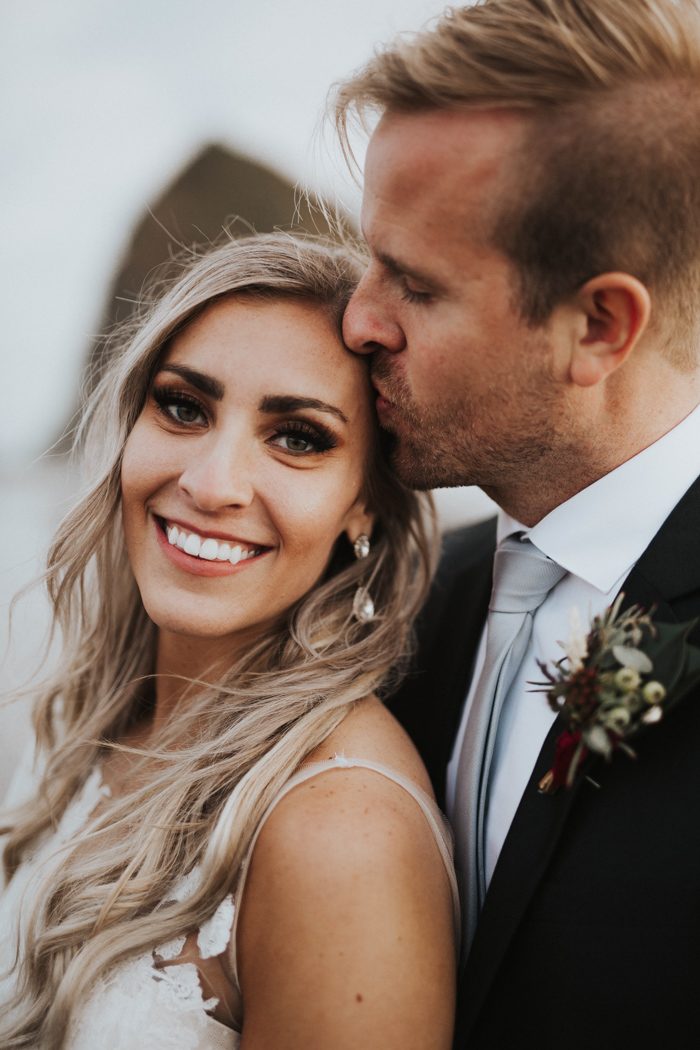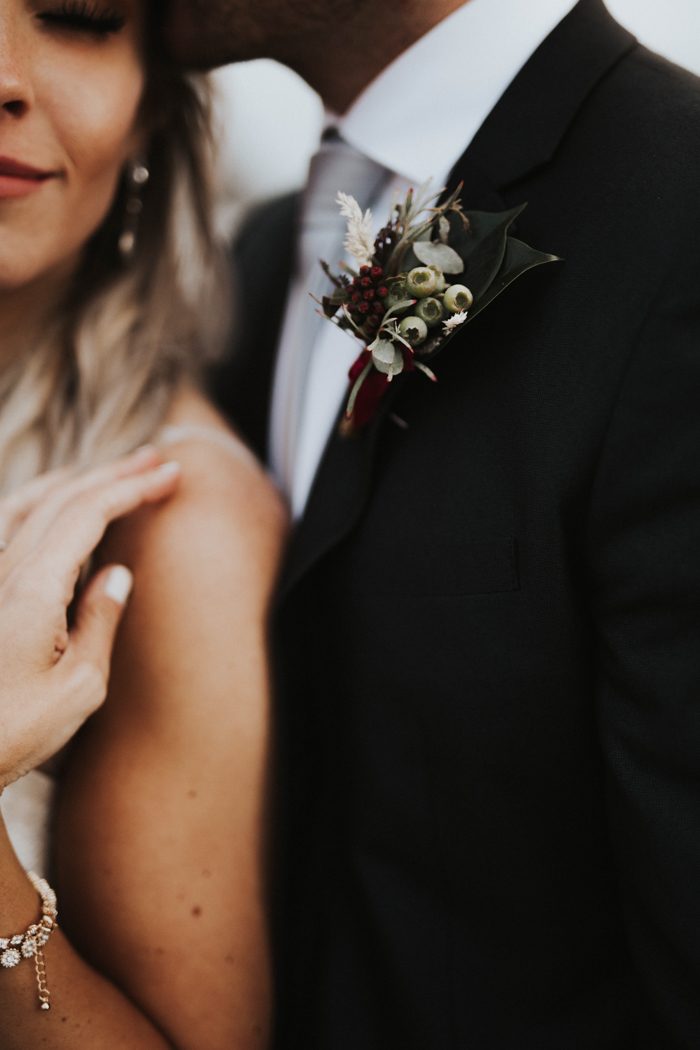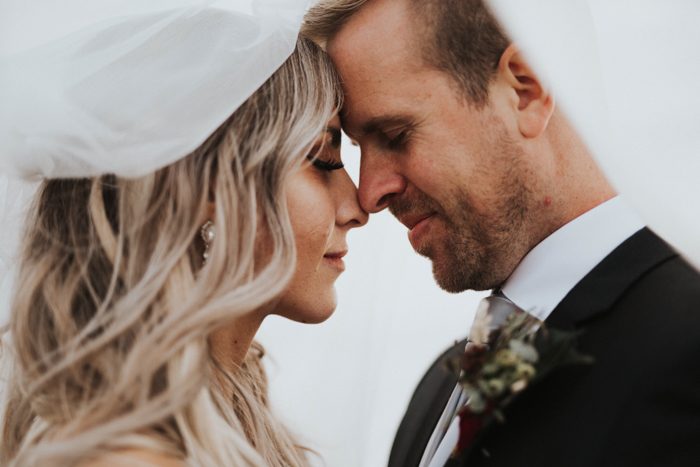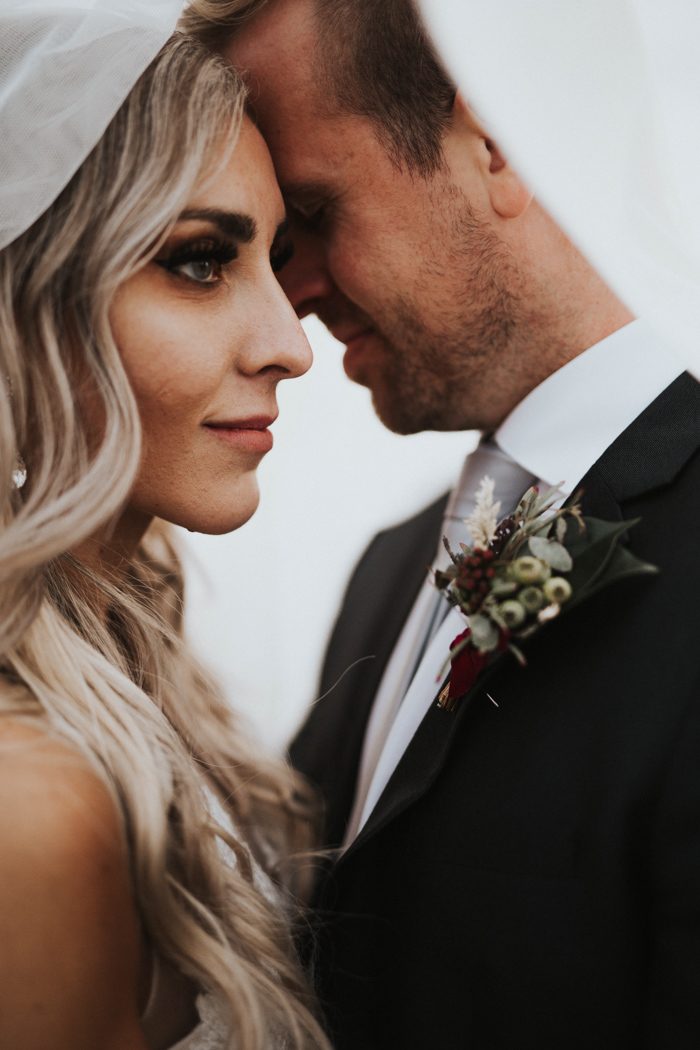 Our photographer Kensie was so great from start to finish! We are all from Southern Alberta, Canada, and I actually grew up with her husband who helps her film. It was so natural and the day was so easy with them. She captured all of our intimate moments and none of our "poses" ever felt forced or awkward. She made us feel comfortable and stress-free during our day.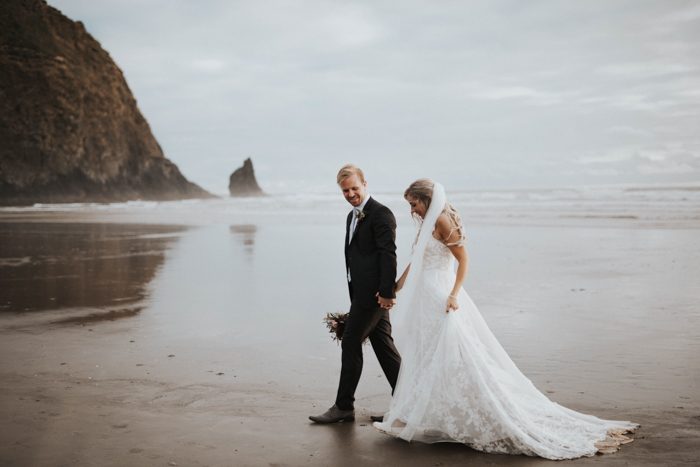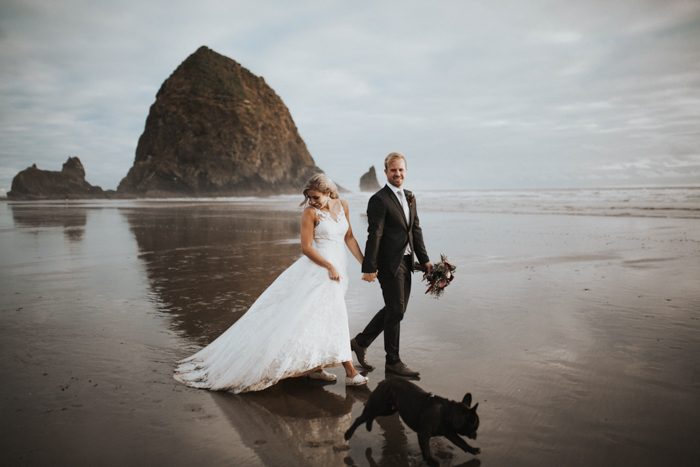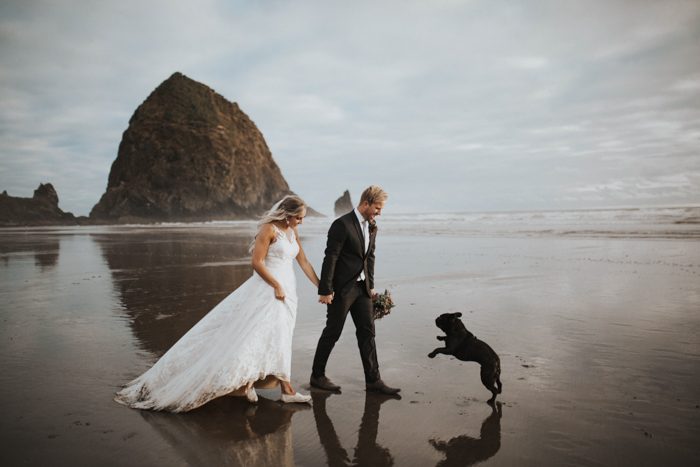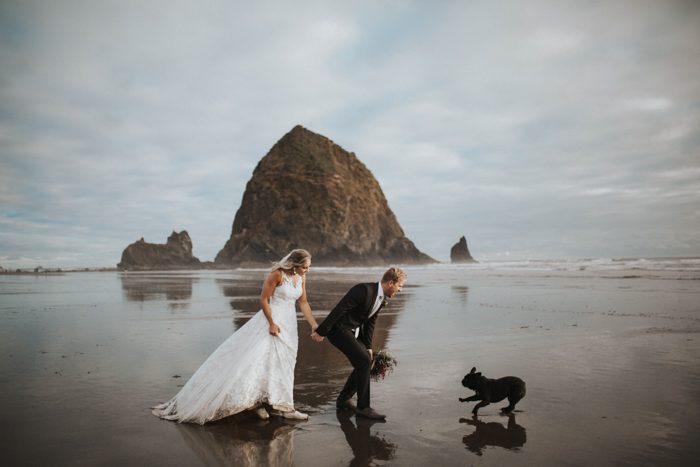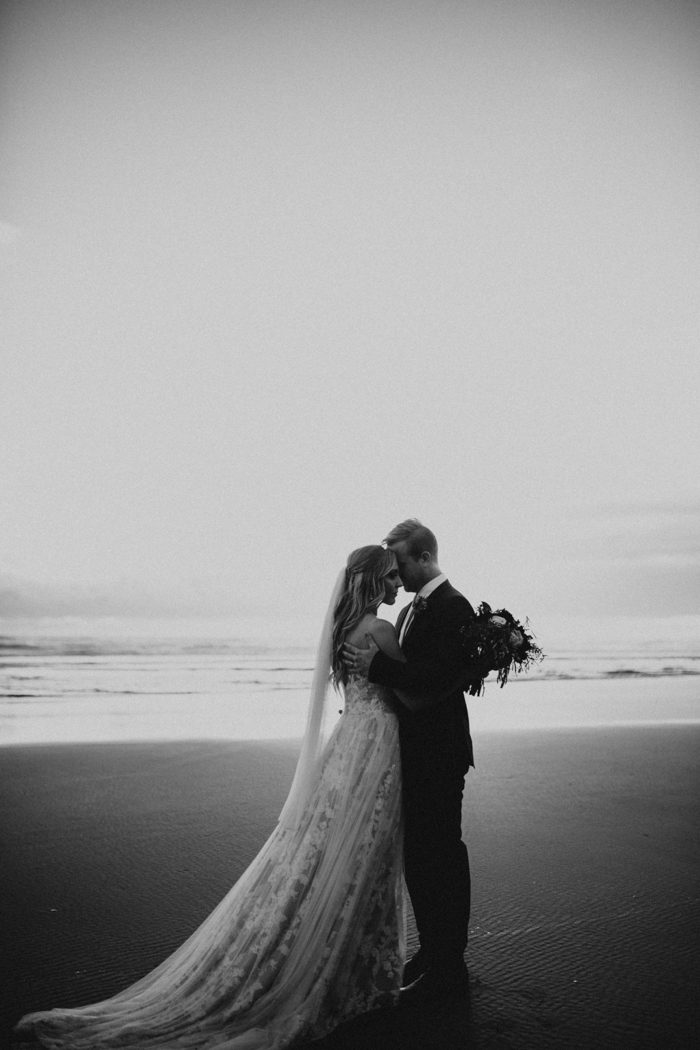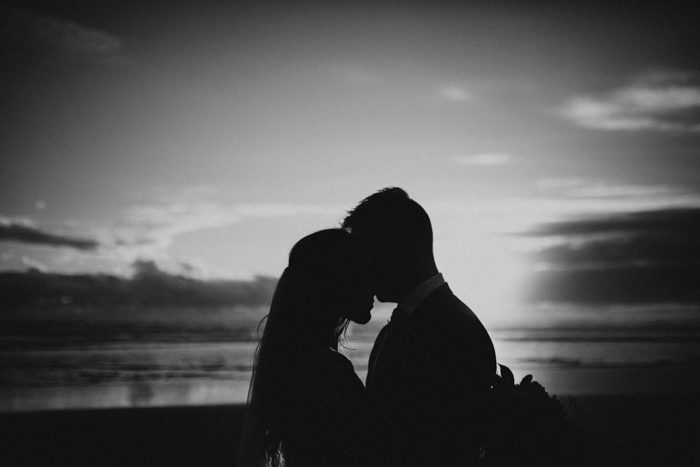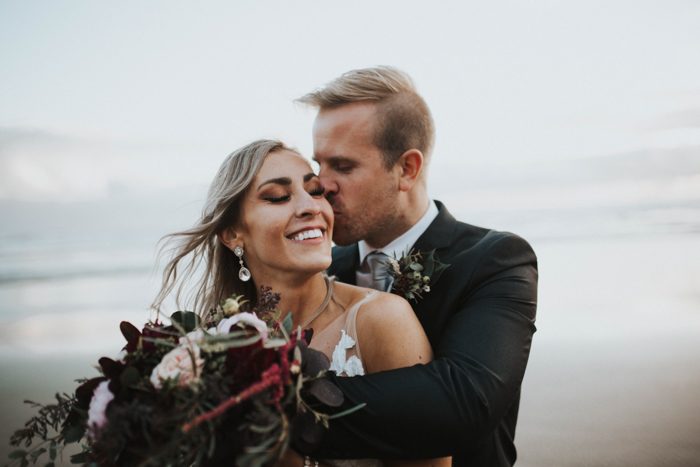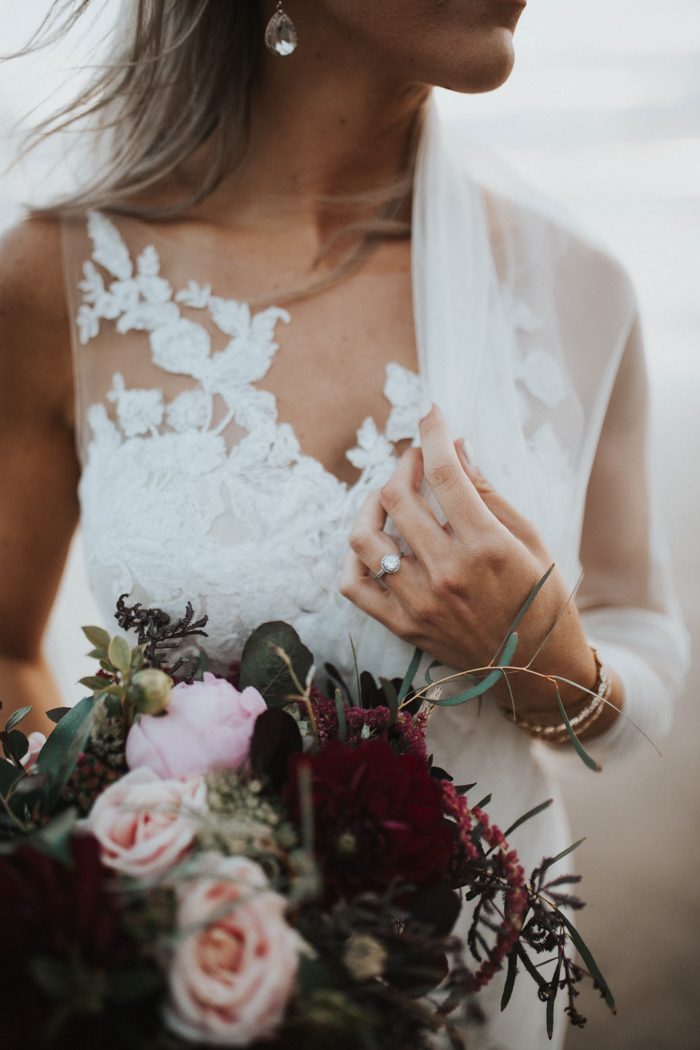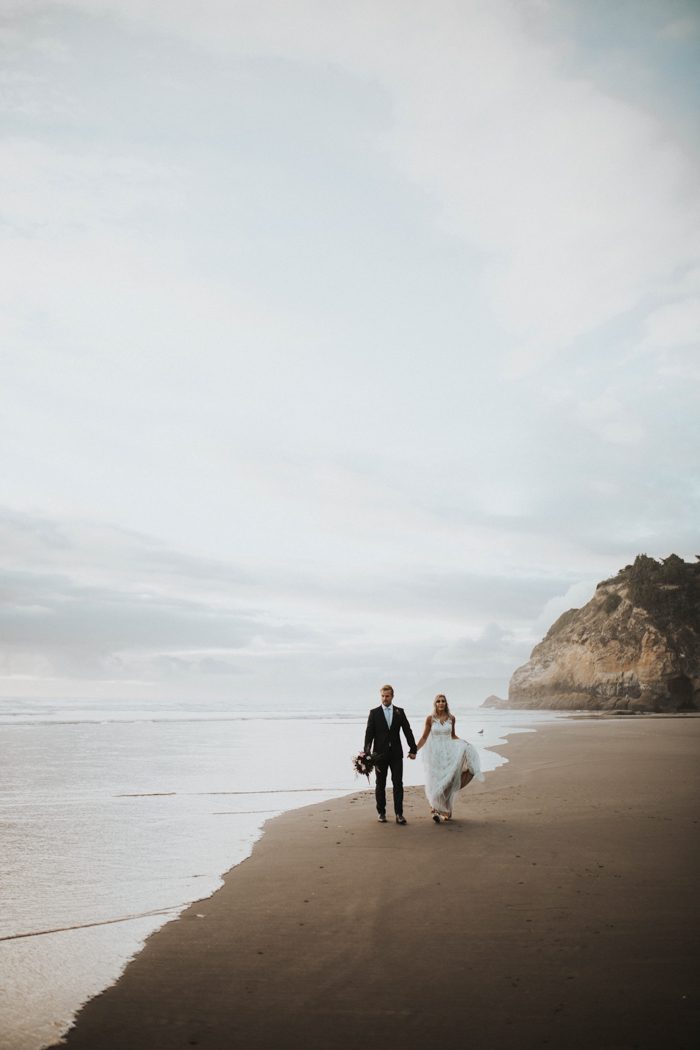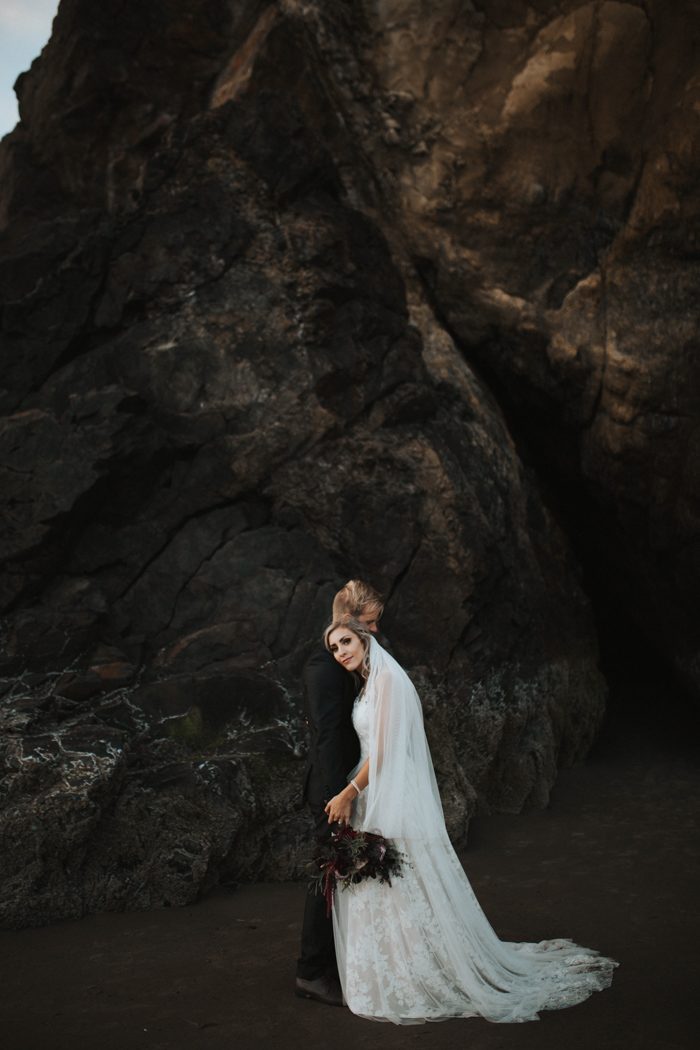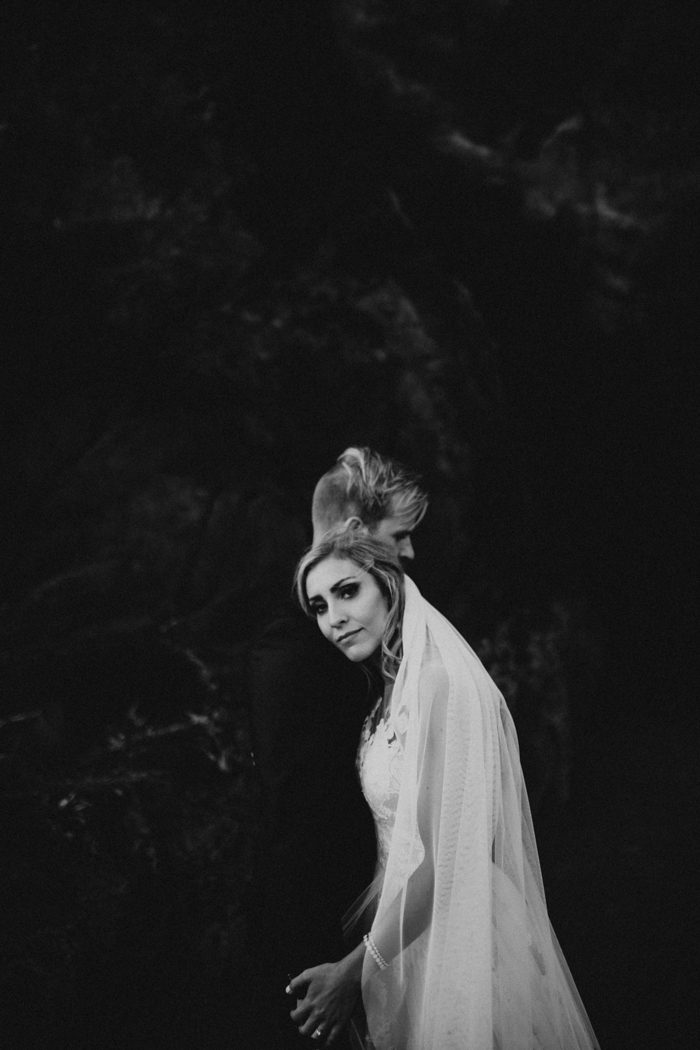 Congratulations to Janay and Jono, and a huge thanks to Kensie Webster Photo + Video for sharing this enchanting Ecola State Park elopement with Junebug! Can't get enough of those moody PNW wedding vibes? This personal Treehouse Point wedding is pure PNW eye candy!