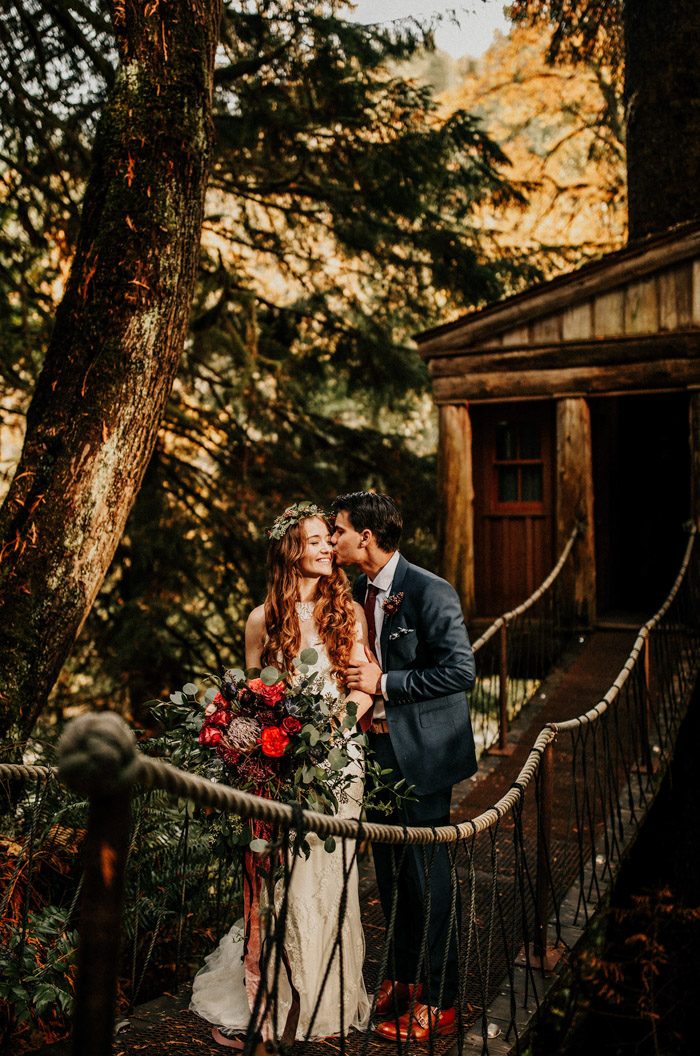 Kelly and Marc are making fairytale wedding dreams come true with their earthy wedding at Treehouse Point. Their ceremony was set deep in the towering woods and included the prettiest natural wood ceremony backdrop, special readings from their family, and emotional moments. The treehouse venue made for a wildly romantic first look and post-ceremony portrait sessions with Just Like Honey, who took full advantage of the golden light and lush surroundings in every shot. The bouquets and table arrangements created by Fab Floral were equally stunning and featured moody red, purple, and pink blooms perfect for a fall wedding in the PNW.
The Couple:
Kelly and Marc
The Wedding:
Treehouse Point, Issaquah, Washington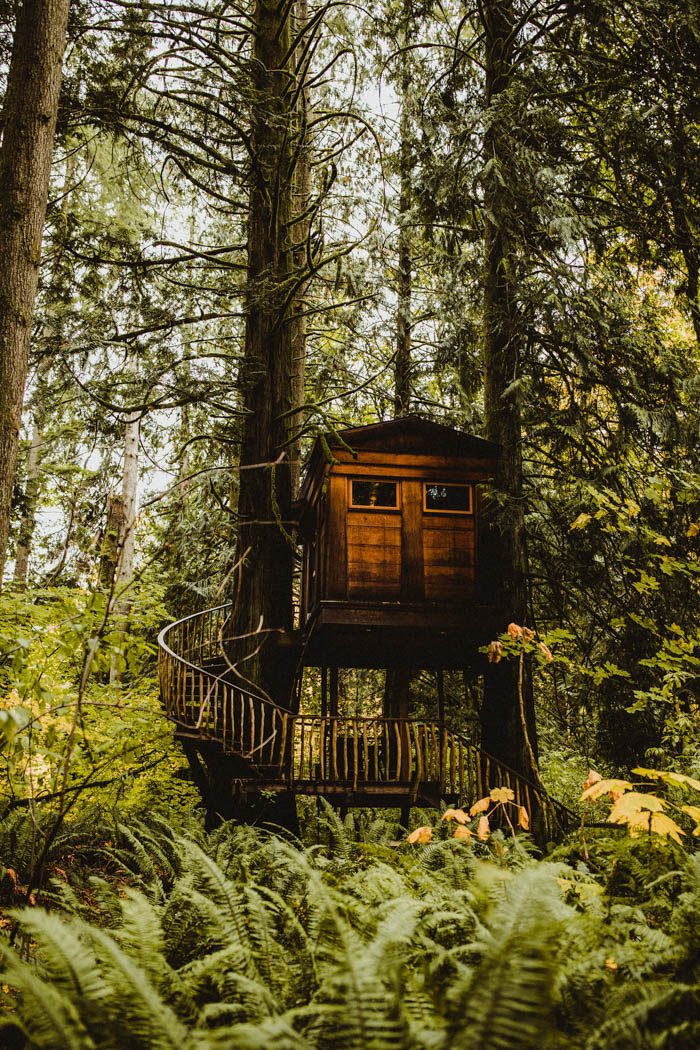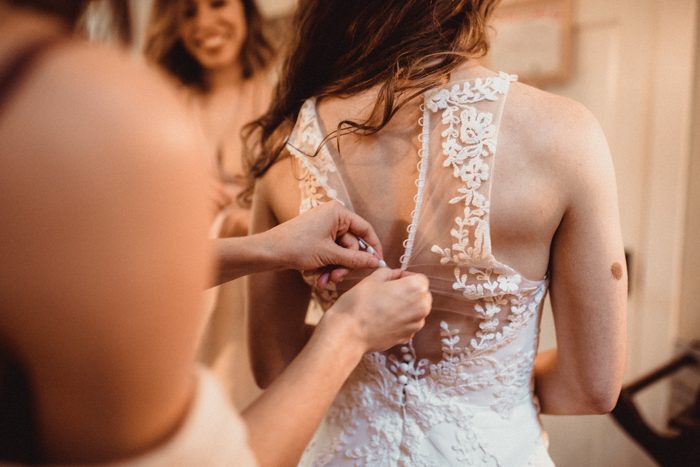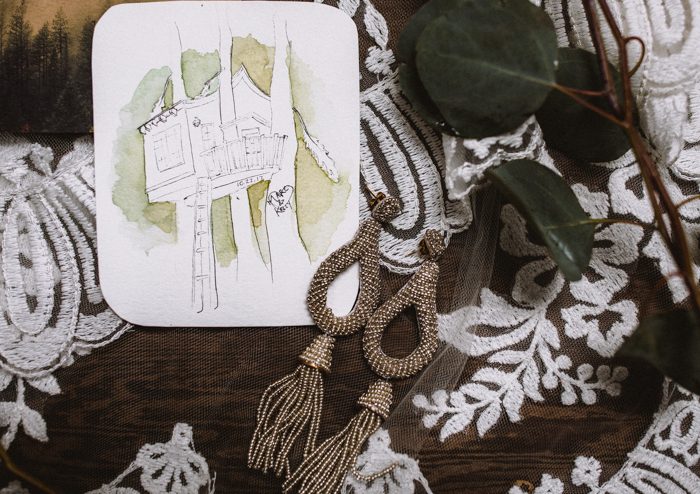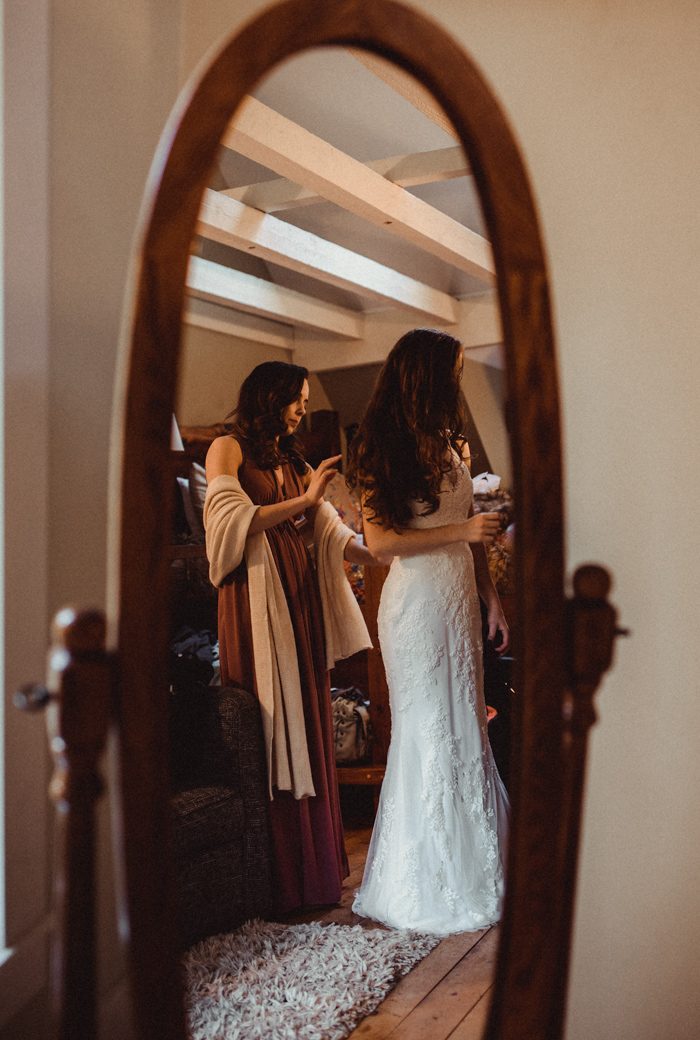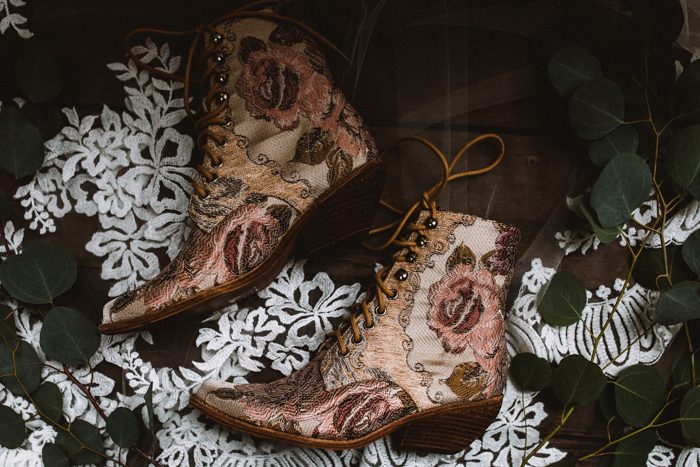 SHOP THIS LOOK
Our wedding consisted of an intimate 33 guests, including our photographer. A few hours before the wedding, we were let onto the property to decorate and set up. My bridesmaids, Marc's groomsmen, our immediate family, and great friends were all there setting up. There were chairs to be put out, lanterns to be displayed, flowers and place cards to be set. There was a lot to do, but it was incredible to see all of it come together. Everyone helped, astonished by the surroundings, and were excited just to be there. They influenced and set up our marriage just as they had all our lives; it was poetic.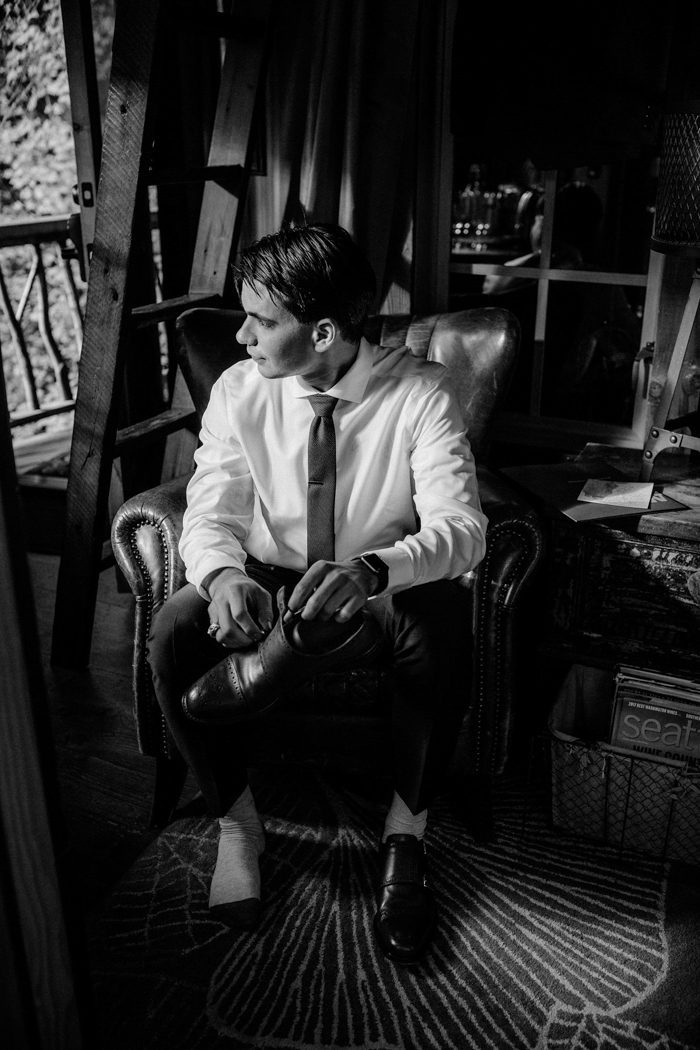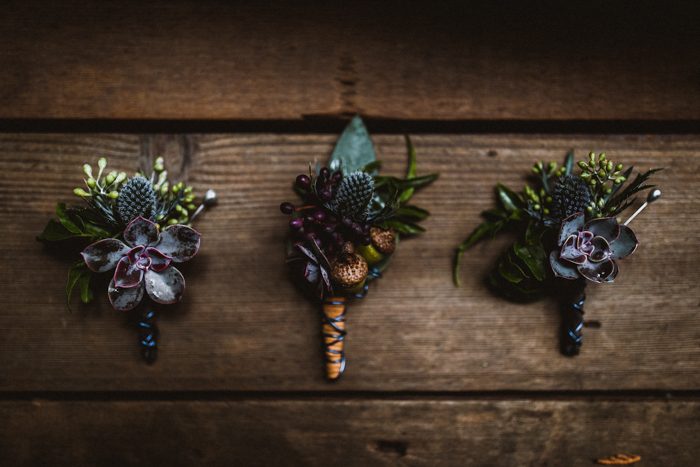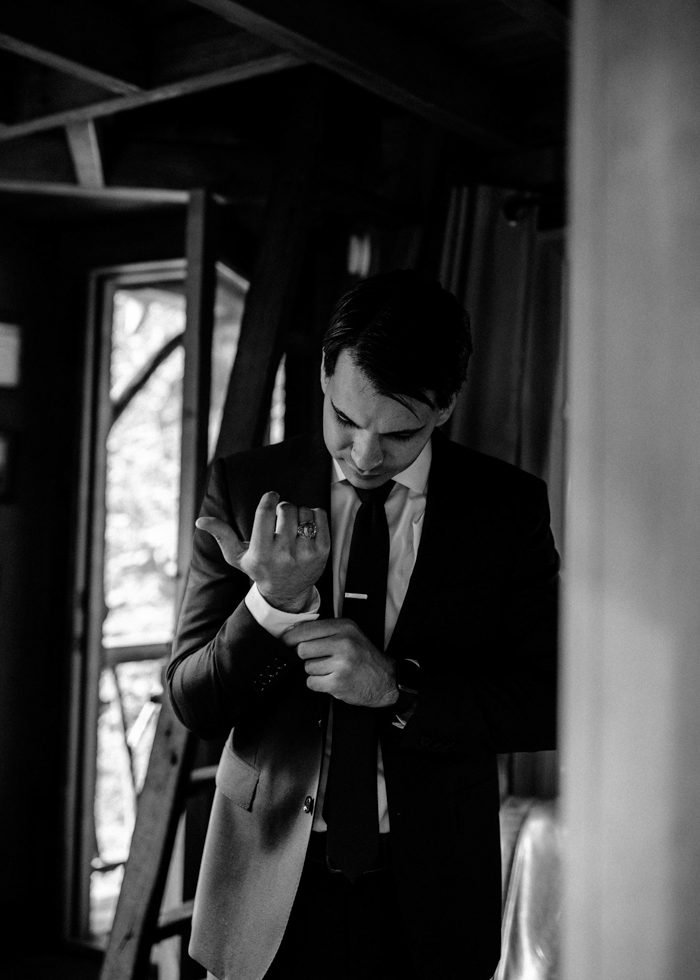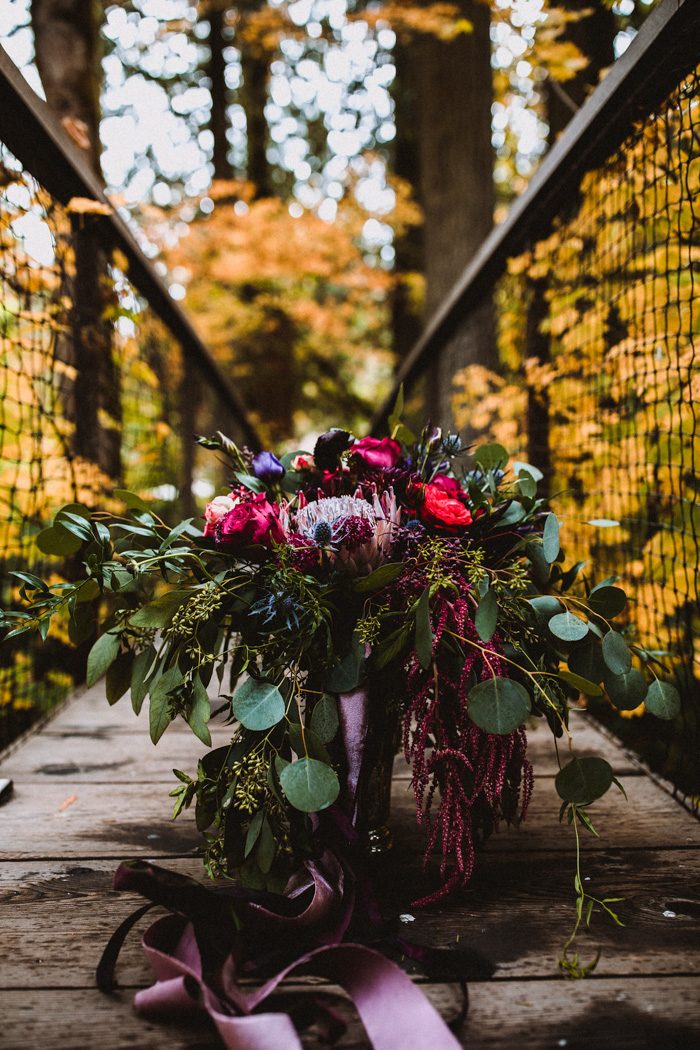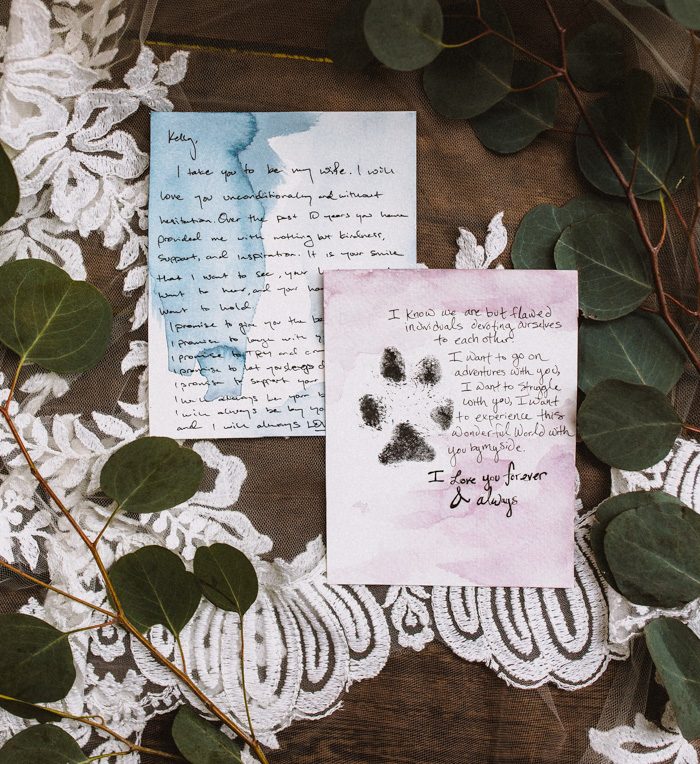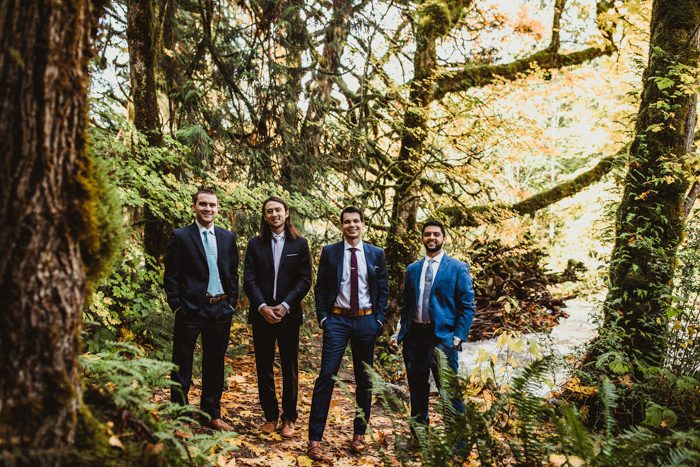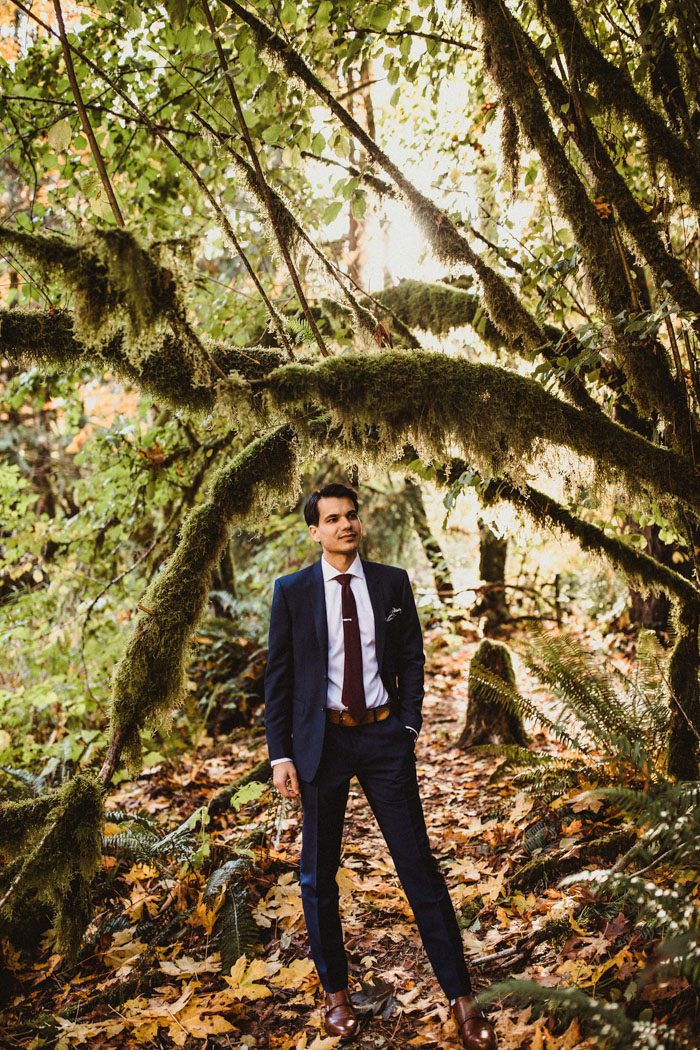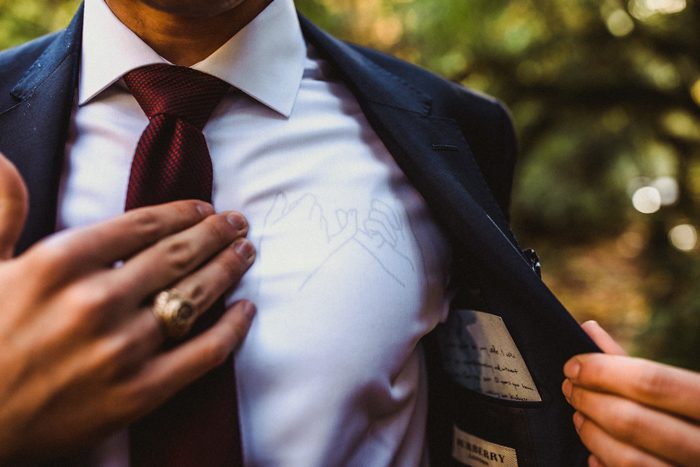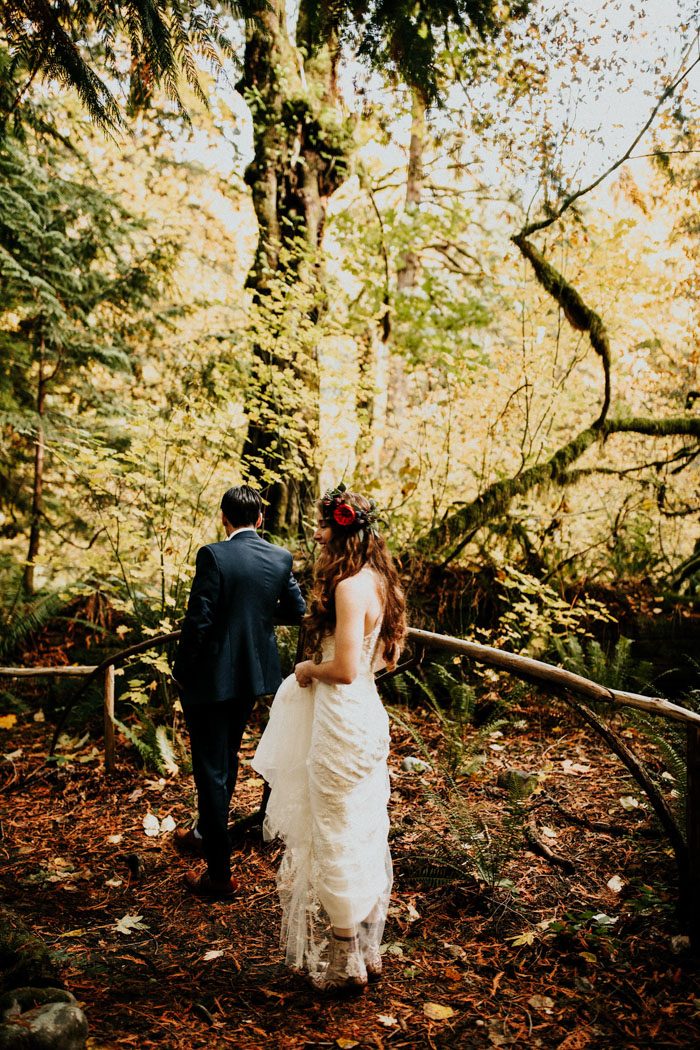 I have been and always will be a crier. I cry when I'm happy, I cry when I'm overwhelmed, and I cry when there is any beauty or passion in a moment. I knew I was going to be a mess during our ceremony and thought a first look would be when I could get most of the tears out. (I don't think it helped much to be honest.) Our first look was a moment that I felt overwhelmed with happiness, with passion, and surrounded by beauty. Naturally, there was a full waterfall coming from my eyeballs. There were so much emotion and anticipation from the both of us and to get to share it solely with each other, that is something we will never forget!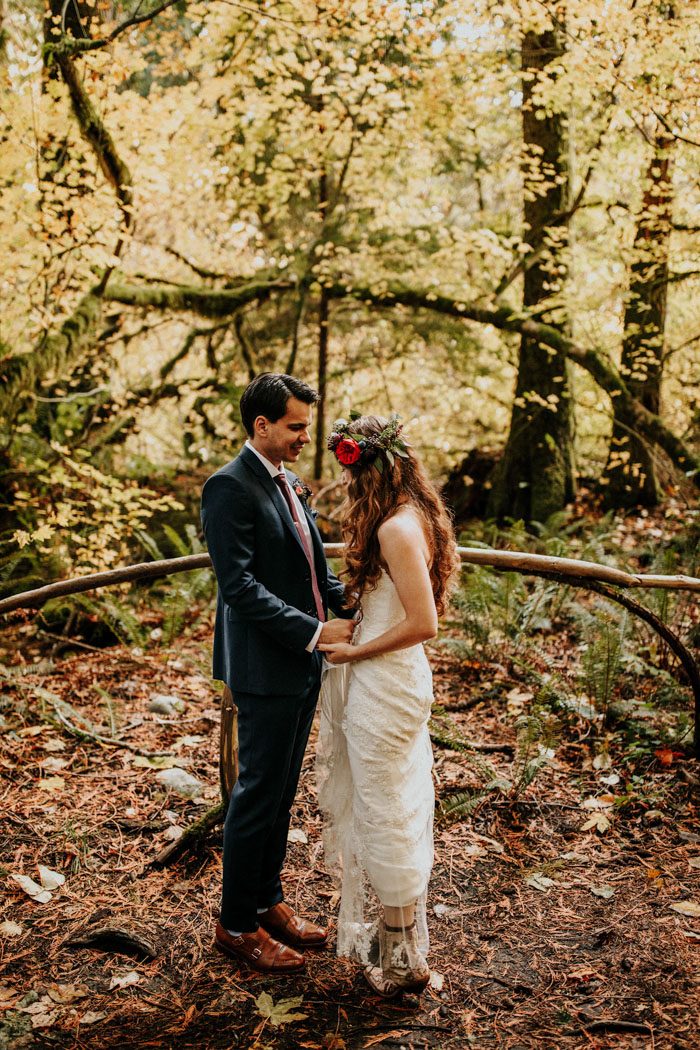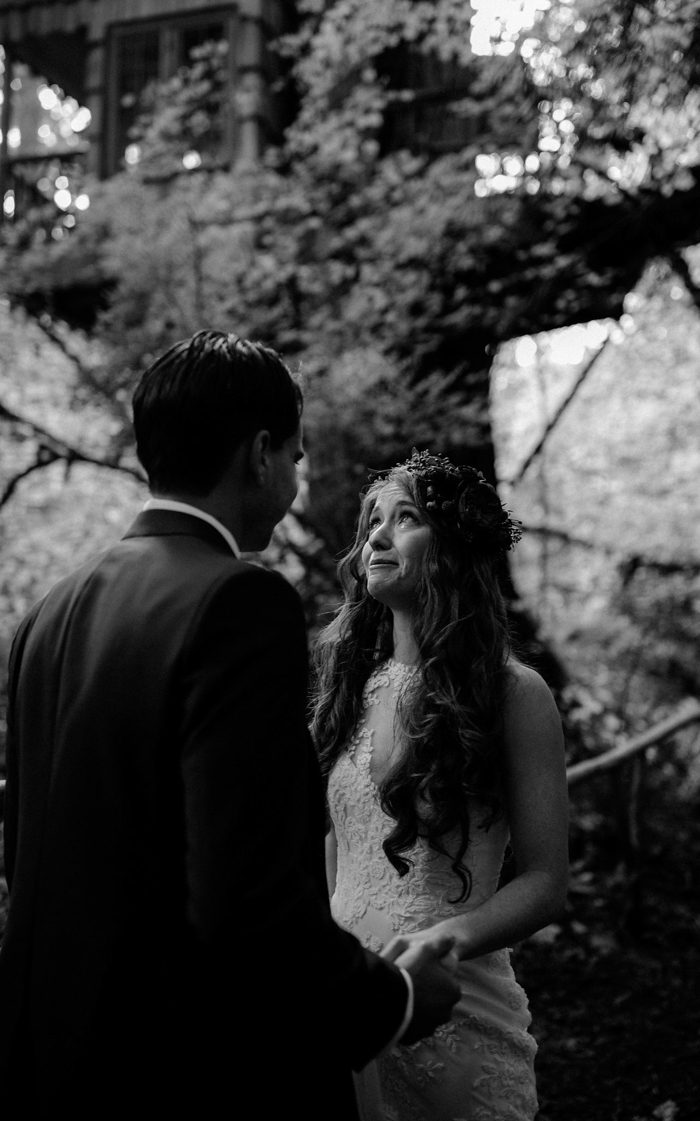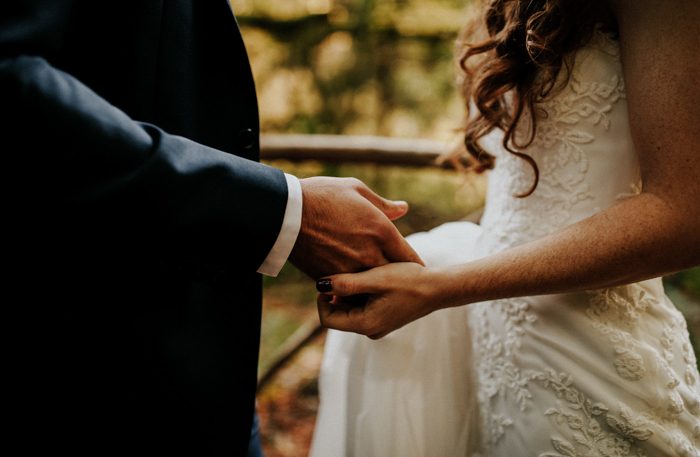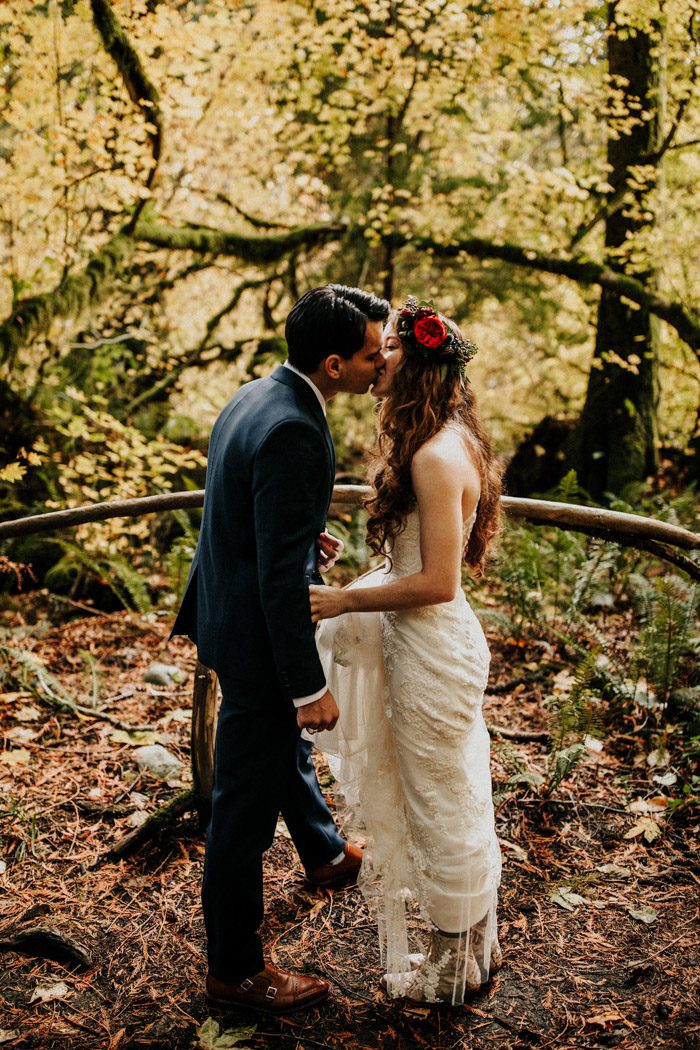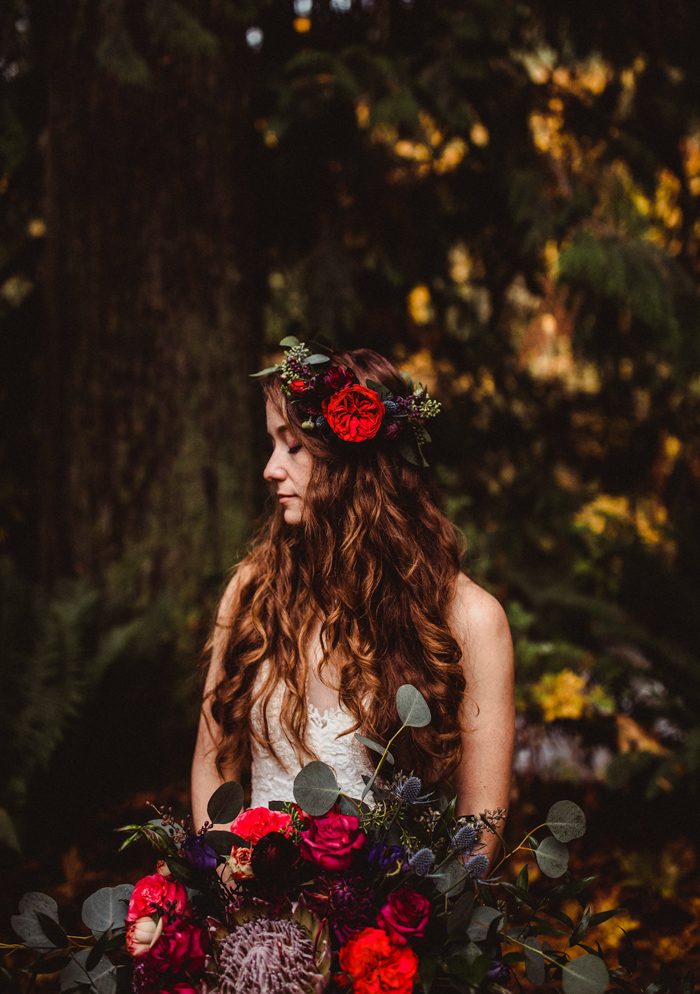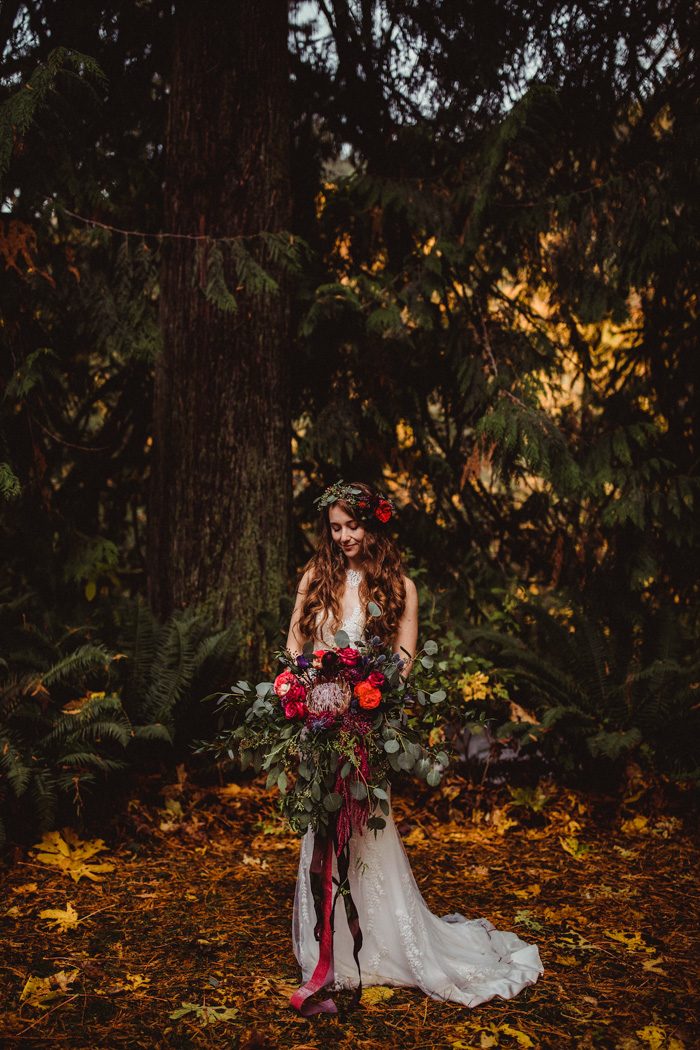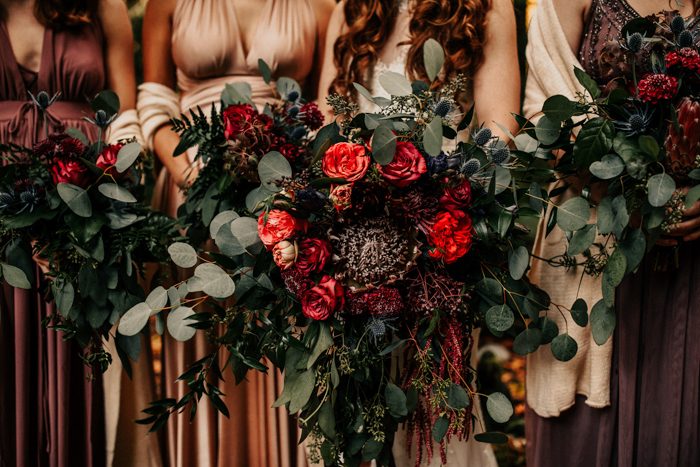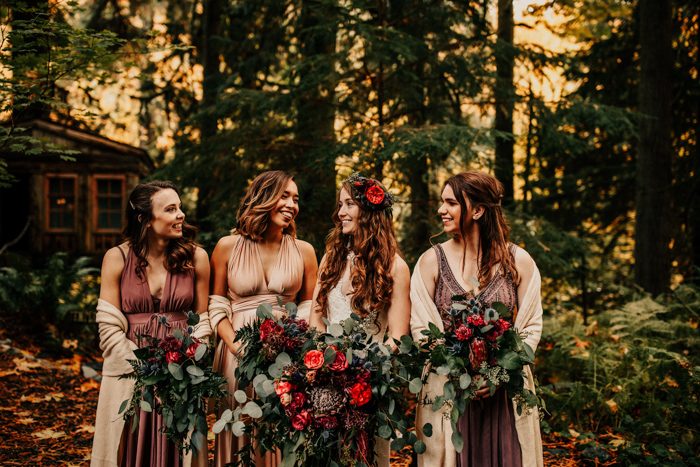 I grew up flying to Washington state each year from Houston, and each year I stood amazed at these beautiful towering trees, lush forests, and changing seasons. It was a grand juxtaposition. My dream wedding was always in the Pacific Northwest, but it became reality because Marc is also a great admirer of nature. The encouragement of our families making our wedding day about the celebration of us and our future solidified our decision to get married at a venue meant for fairytales.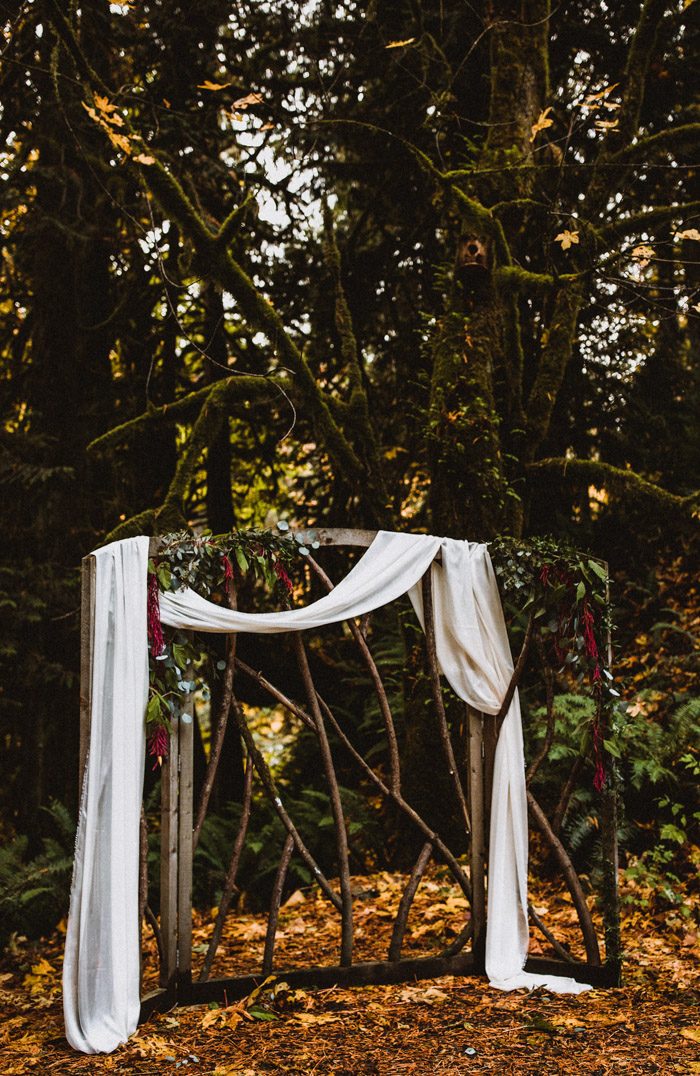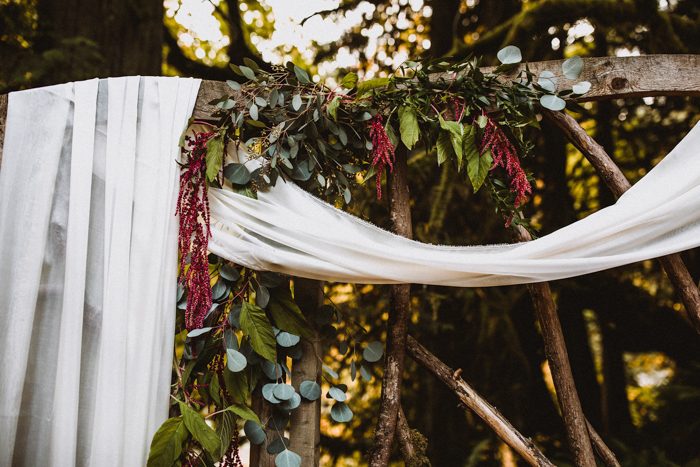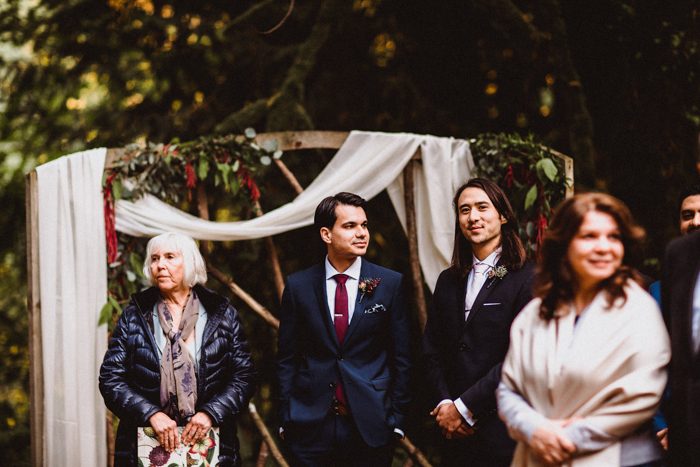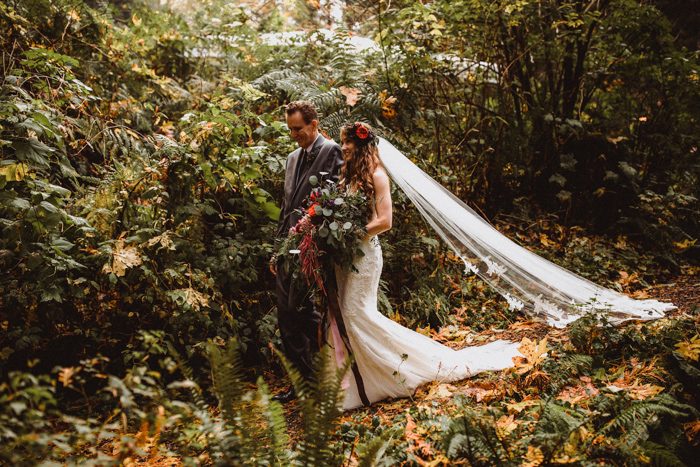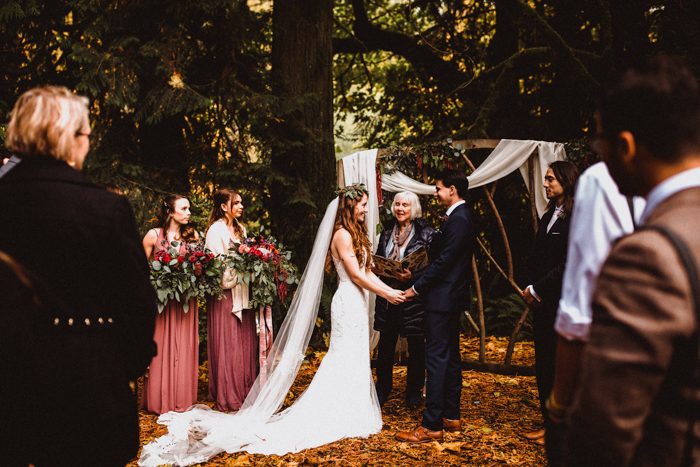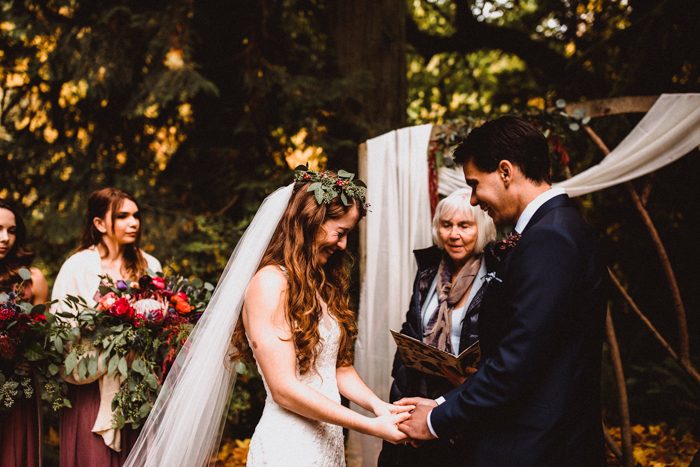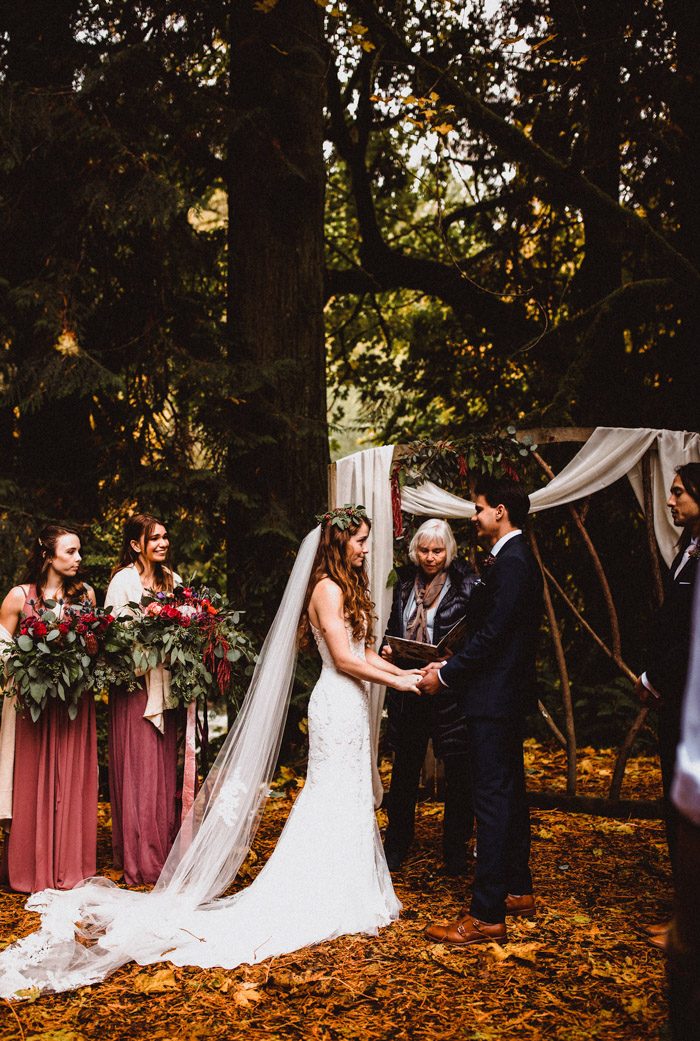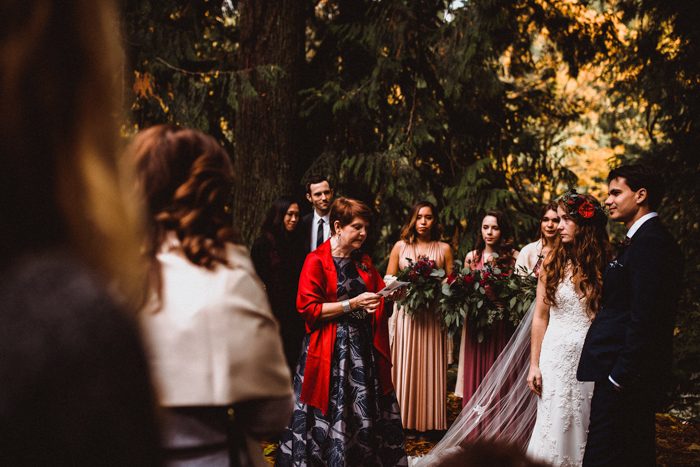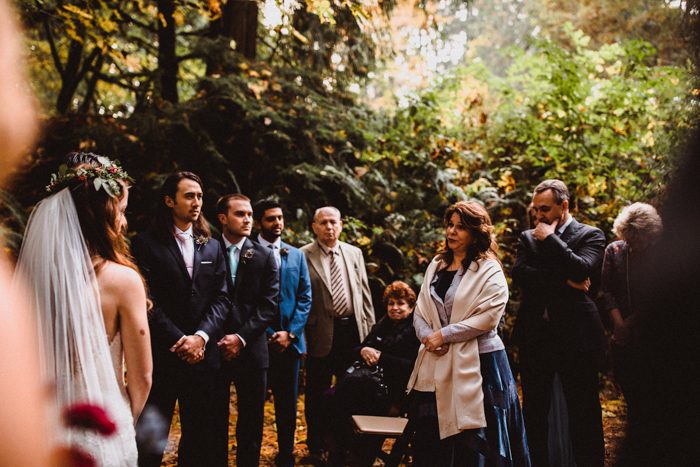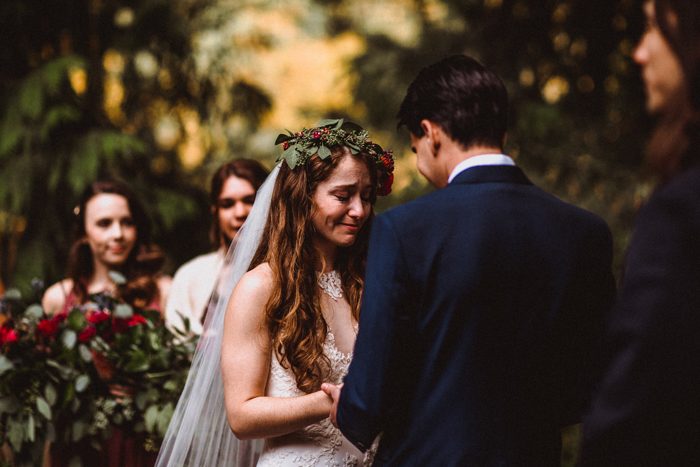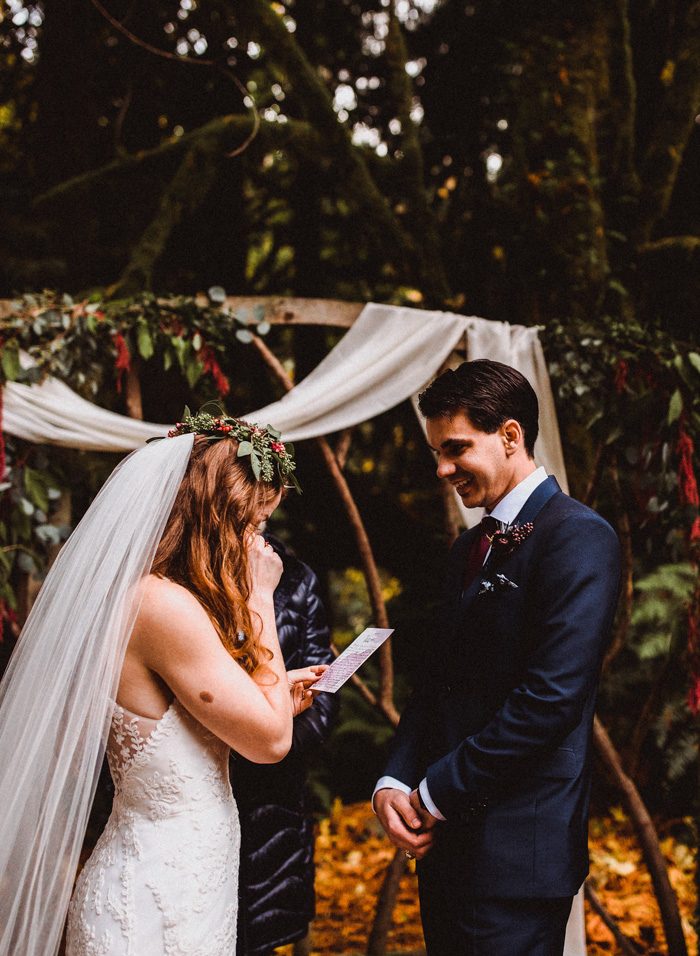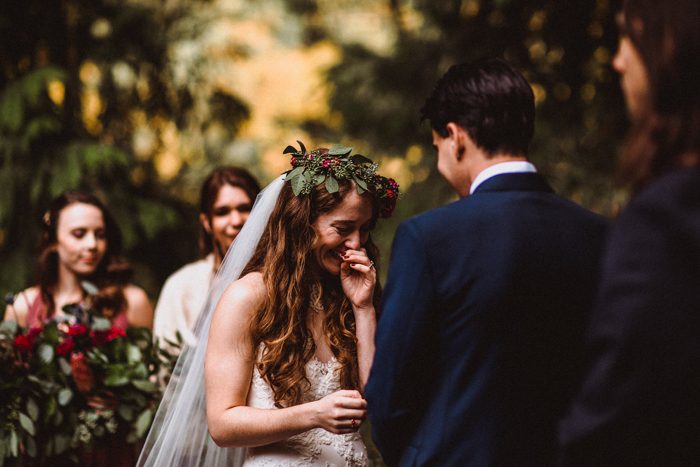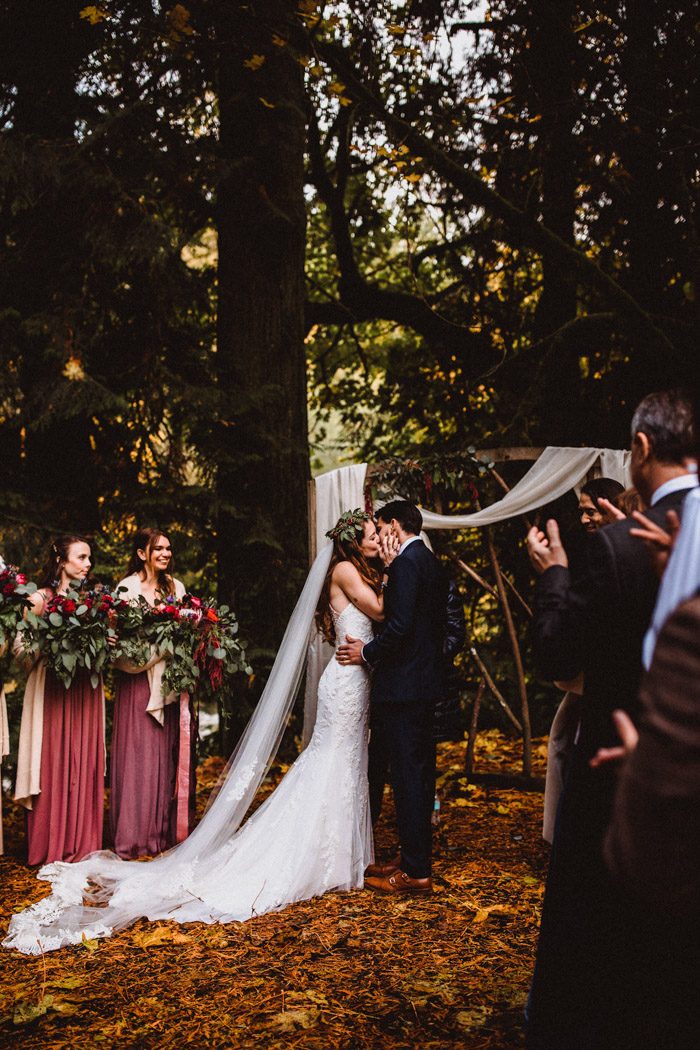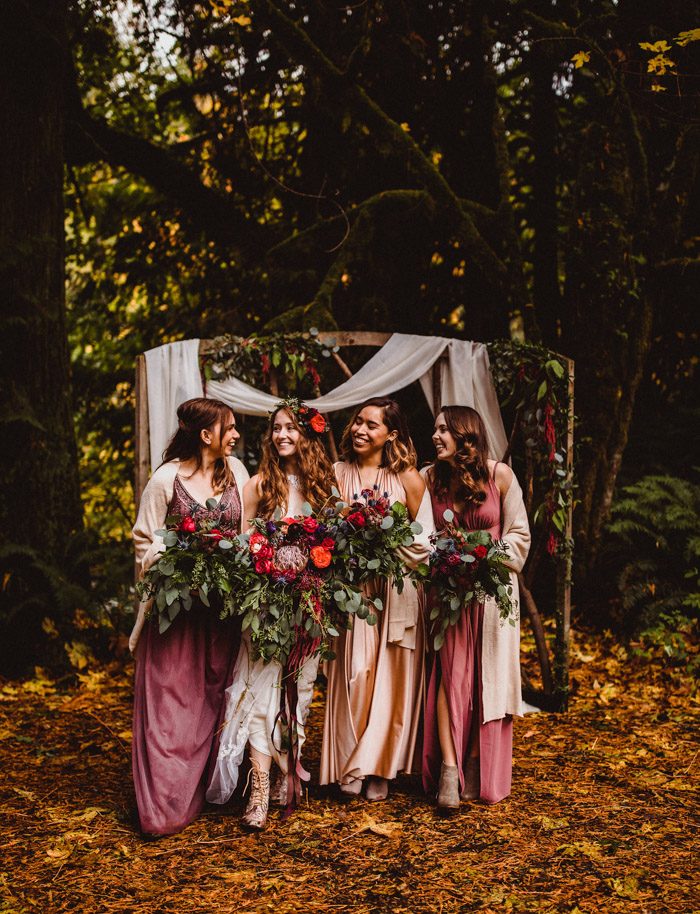 SHOP THIS LOOK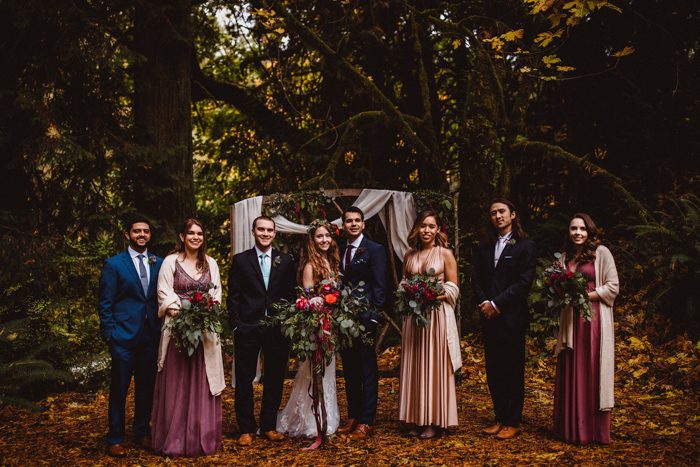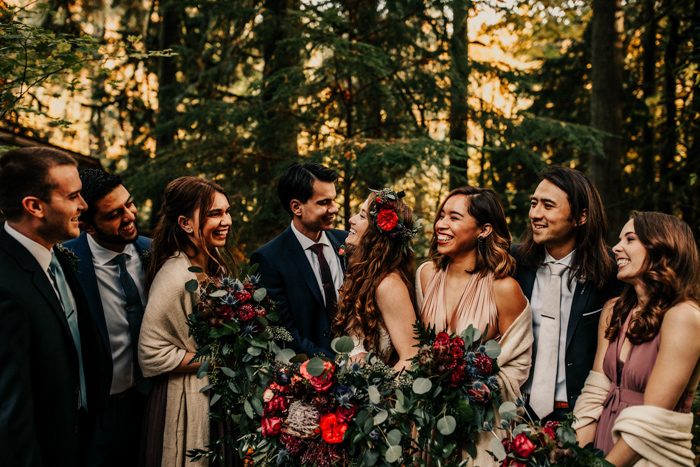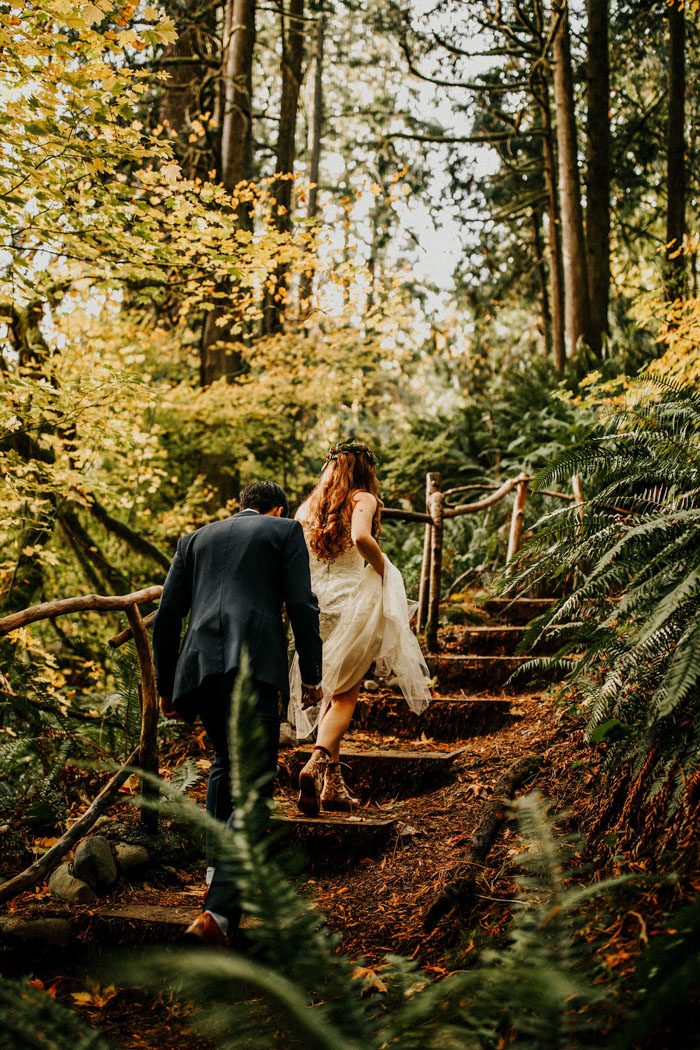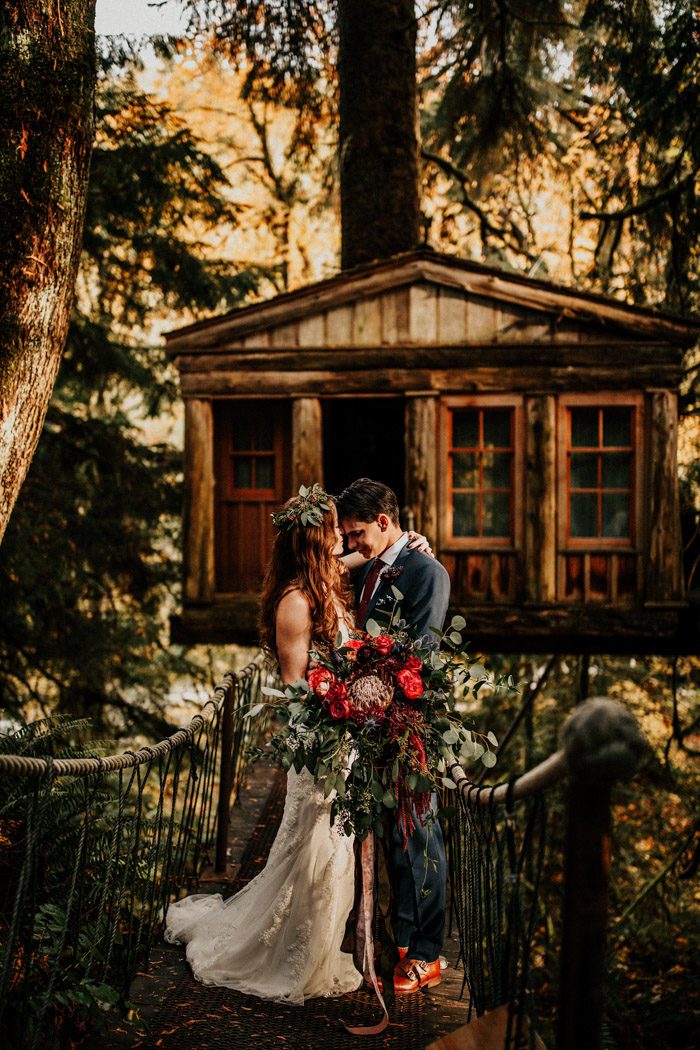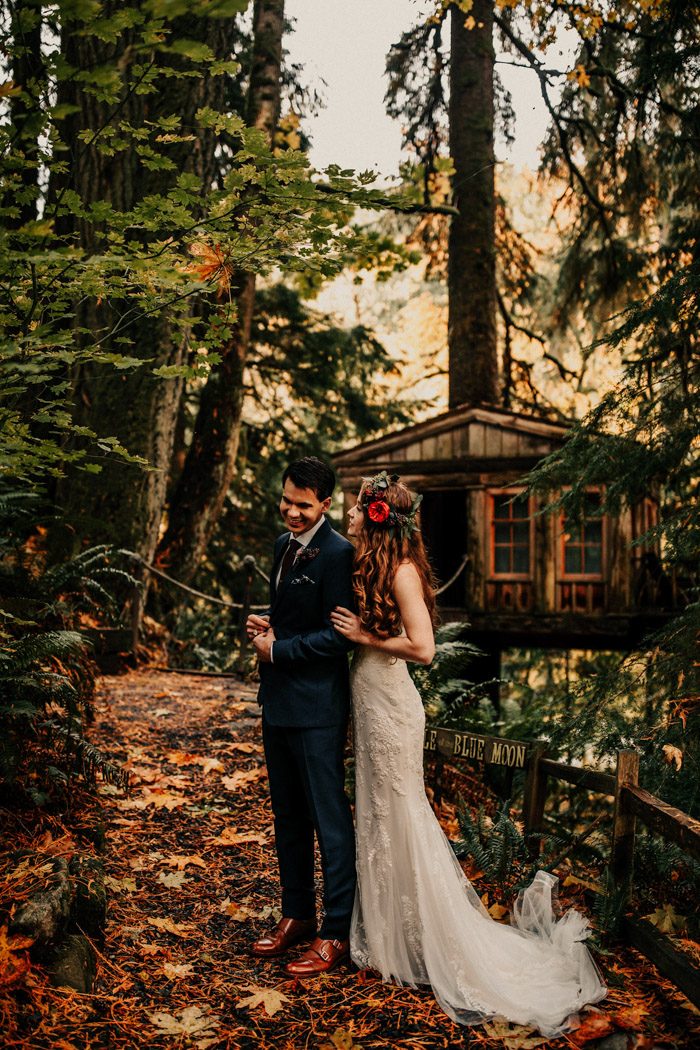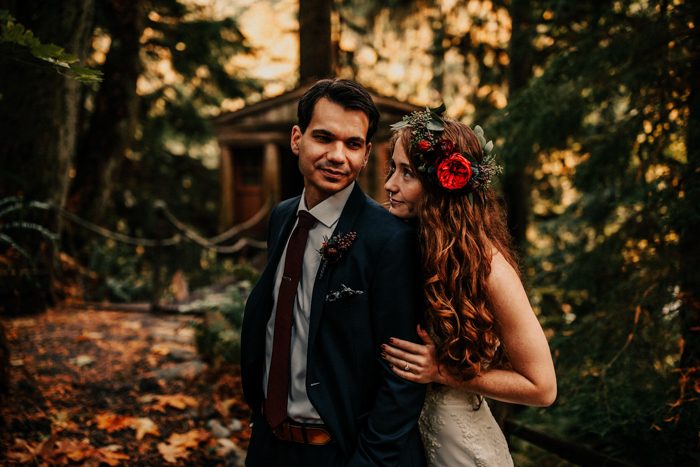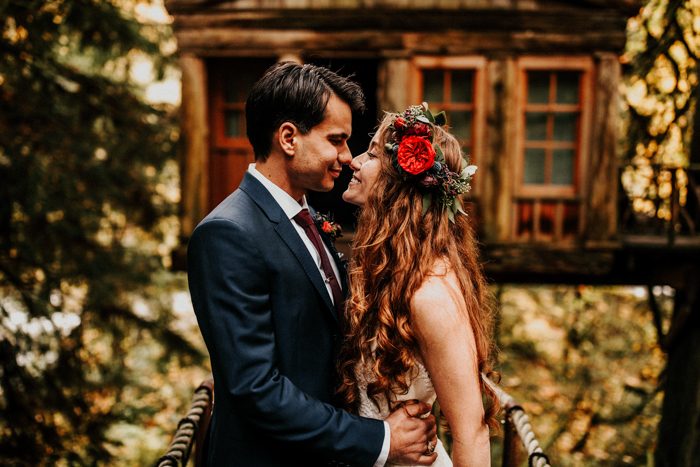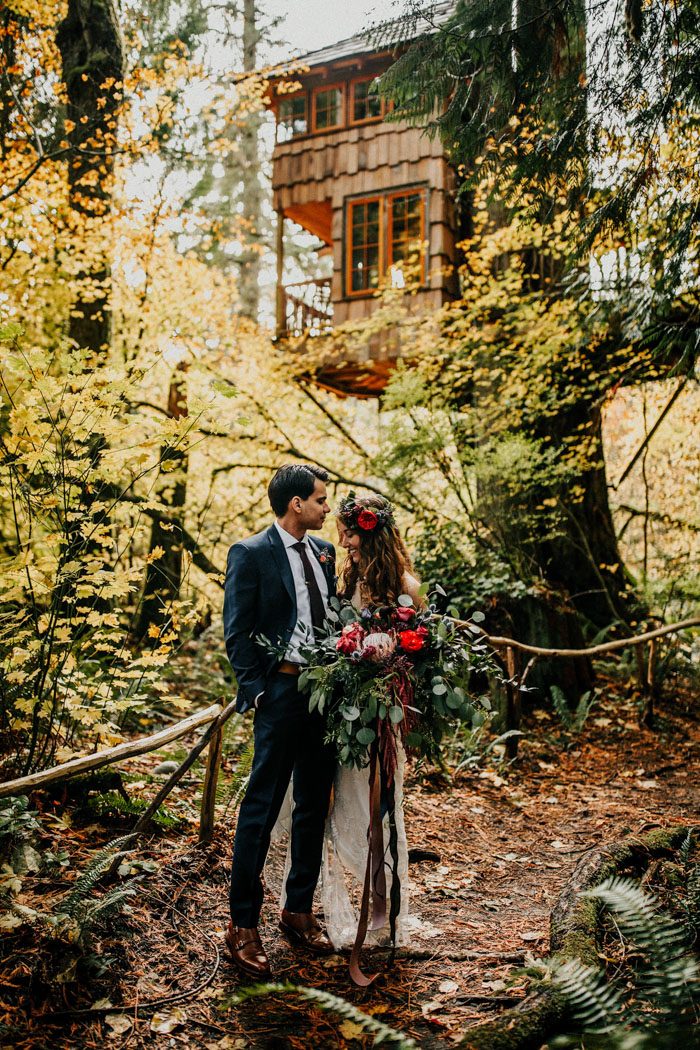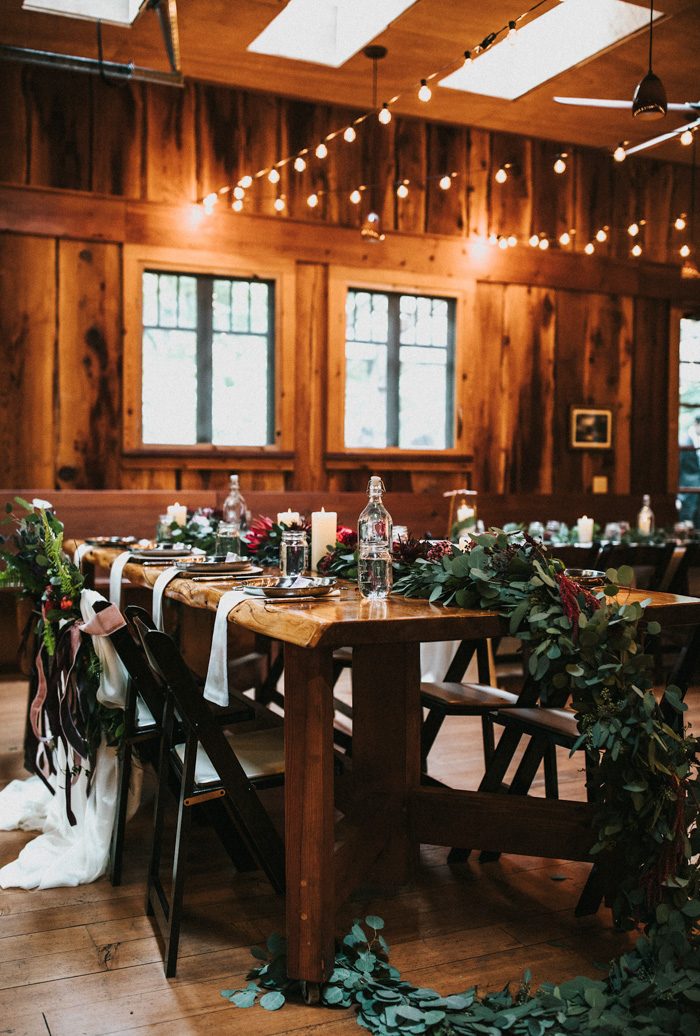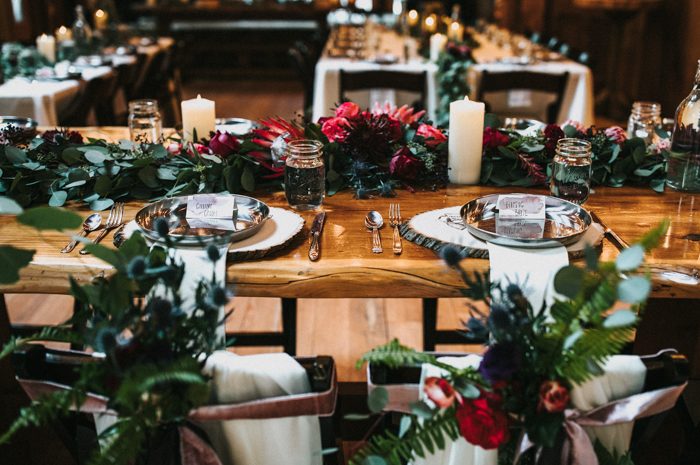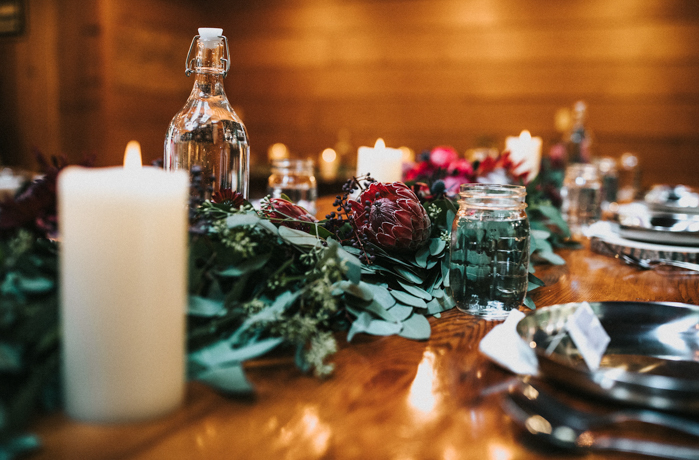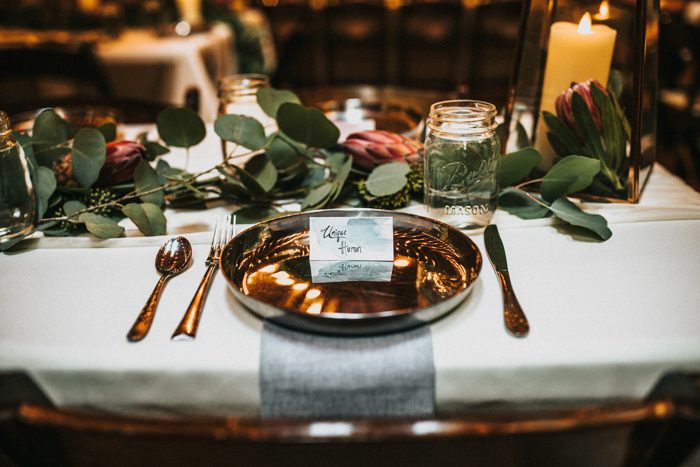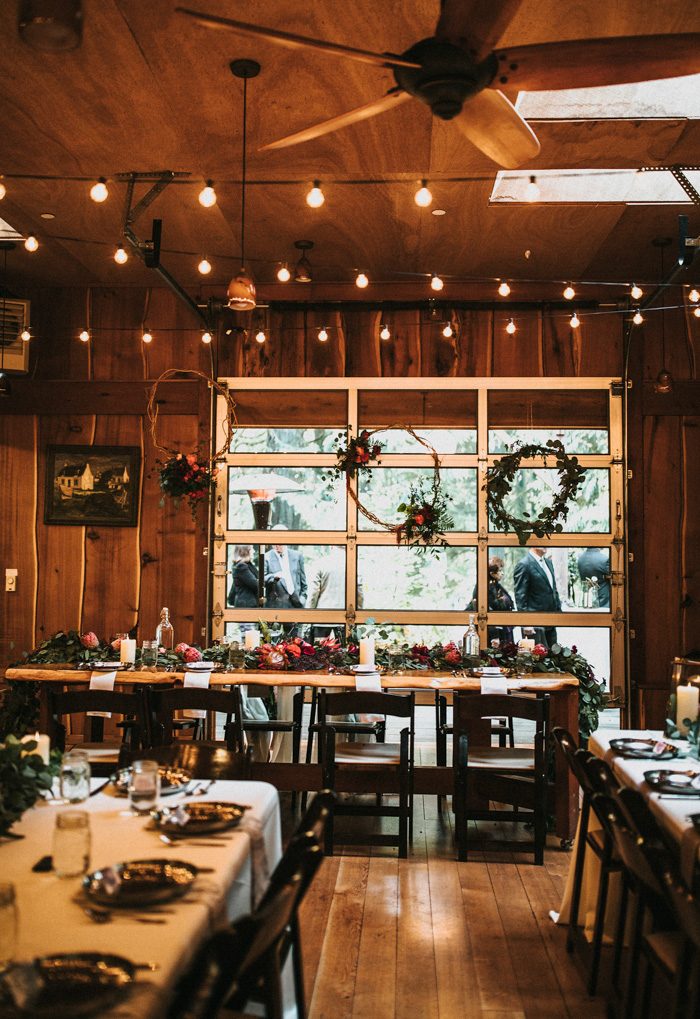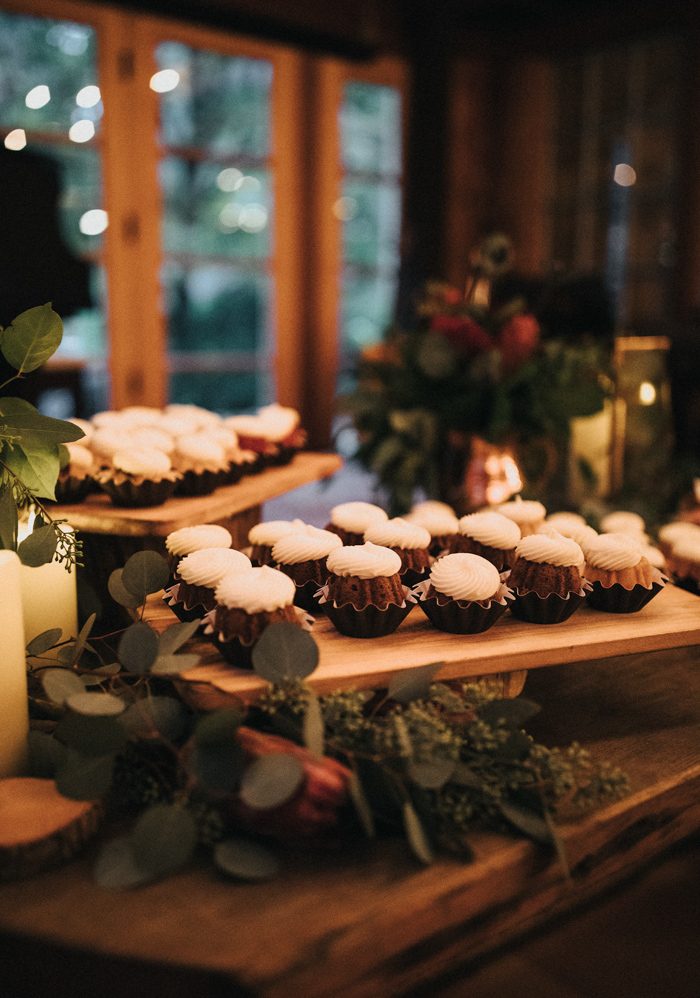 Congratulations to Kelly and Marc, and a special thanks to Just Like Honey for sharing this spectacular PNW wedding with Junebug! Looking for more moody PNW wedding inspiration? Take a peek at Kayla and Zach charming PNW wedding at Anderson Lodge!