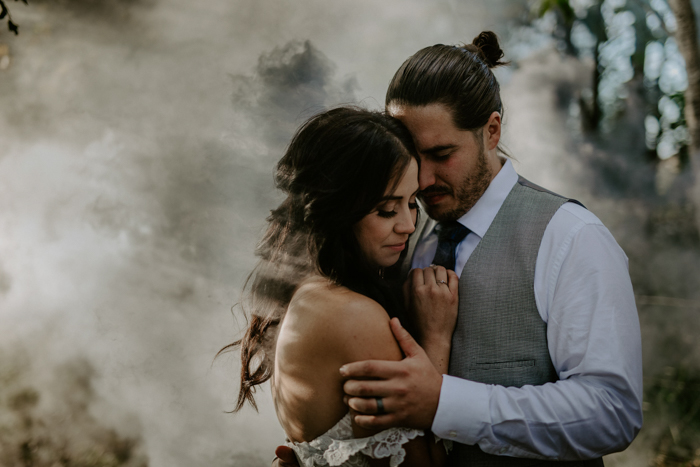 Having a large wedding that feels intimate might be no easy feat, but Jacinta and Kyle's Jackfish Lake wedding proves that it can definitely be done in style! Using locally sourced goods and services, the couple created an eclectic mix of boho, rustic, edgy, and vintage that still allowed the natural beauty of their venue to shine. Their commitment to being as environmentally friendly as possible, while also creating an unforgettable event for themselves and their families, was truly inspiring. And Jacinta's off-the-shoulder Rue De Seine gown and wildflower bouquet are what we like to call bridal goals! Kelly Redinger Photography knocked it out of the park with this one, capturing every intimate look, every incredible detail, and every little moment that made this lakefront wedding a total dream!
The Couple:
Jacinta and Kyle
The Wedding:
Jackfish Lake, Albert, Canada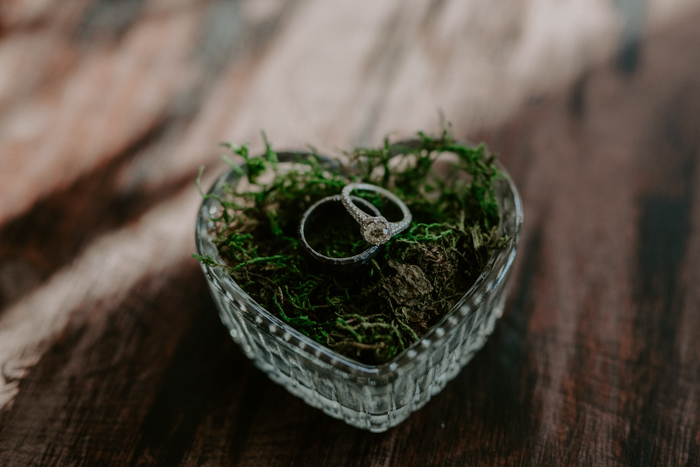 Both of us truly share the same moments as our favourite parts of our wedding day, with perhaps one to be slightly more memorable than the other. Kyle says he felt the most emotional during our first look. "The best way to describe how I felt in that moment is extreme wonder and admiration. It was just the overwhelming feeling of how a person can see someone every day and still, in one particular moment, feel all these big emotions rush in at once. I just remember feeling extreme gratefulness and happiness."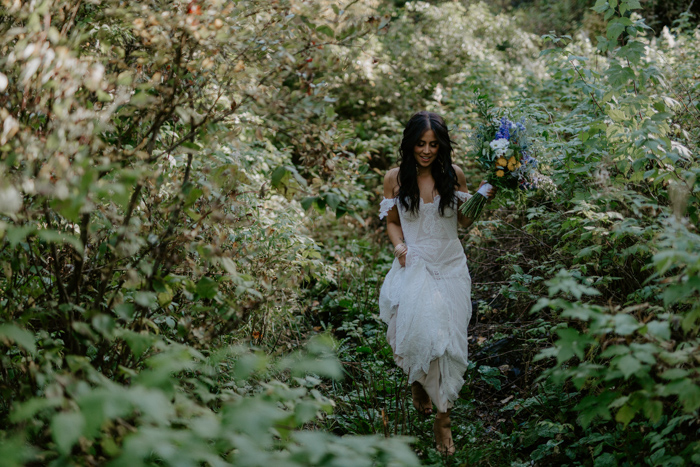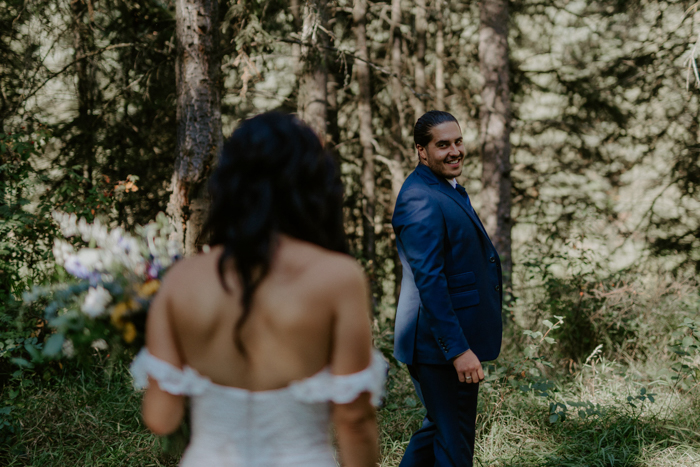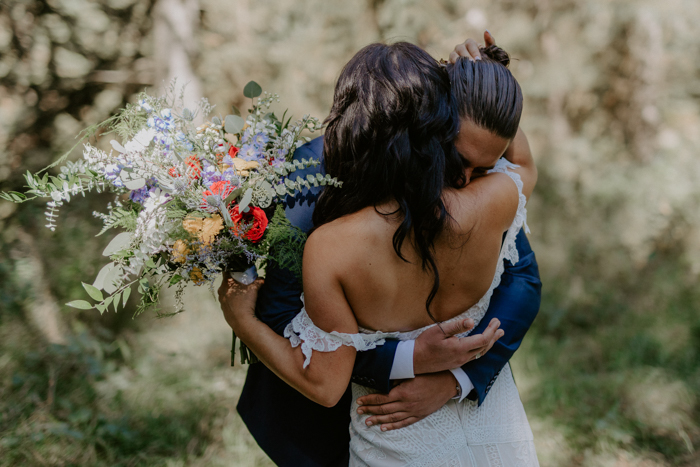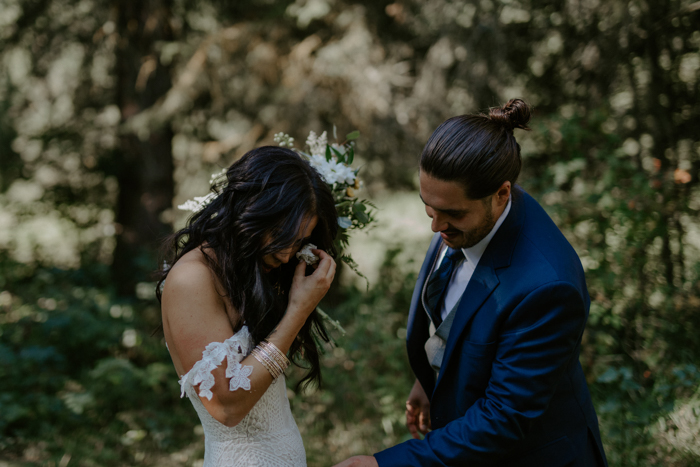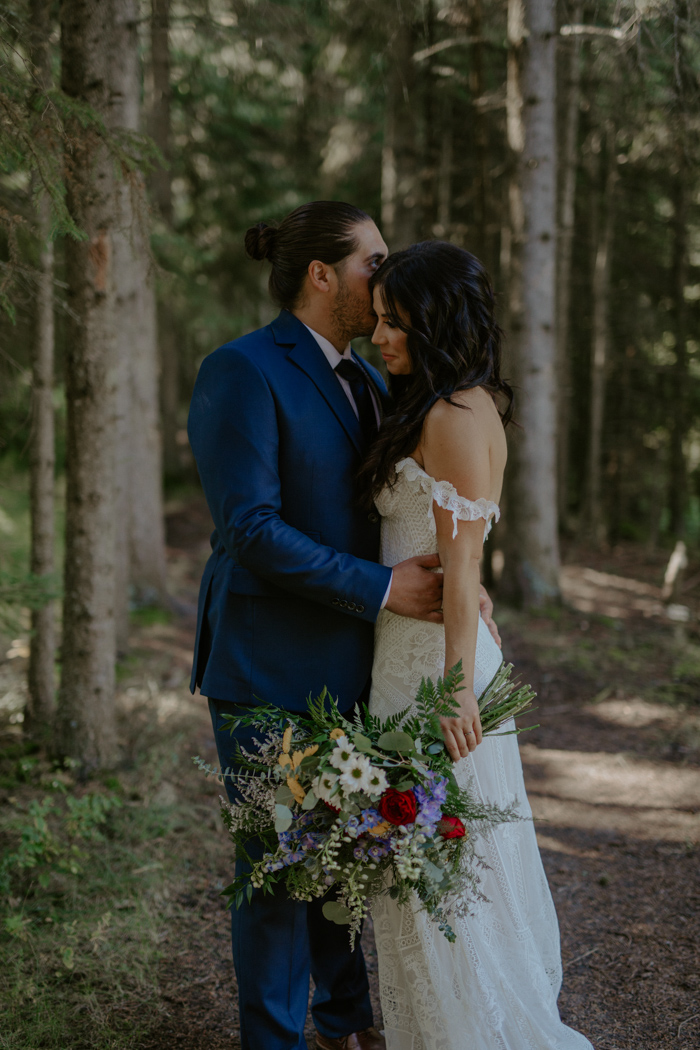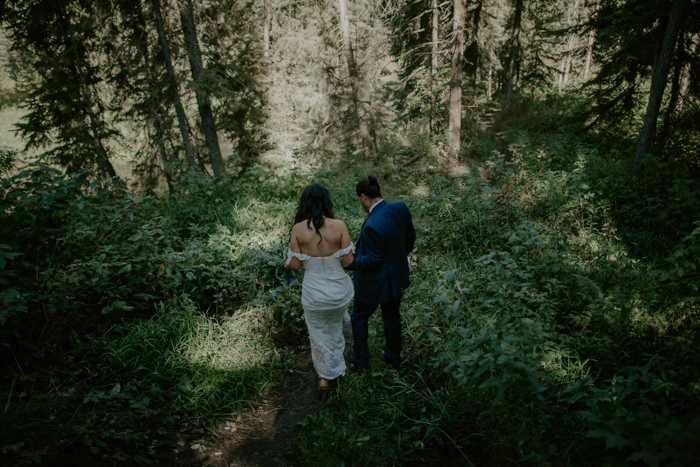 As the bride, I would say that the most memorable part of the day was our ceremony. Having my aunt and uncle play a personal part as co-officiants, sharing our personal explanations and stories behind what our marriage will mean to us, and incorporating all of who we are and some of our very special guests into our ceremony made the ceremony the most memorable part of the day. It was the moment where I could feel the most of us, where wedding day time properly took its course, and where we could really see each other and feel all of the love surrounding us. Nothing else much mattered in that moment.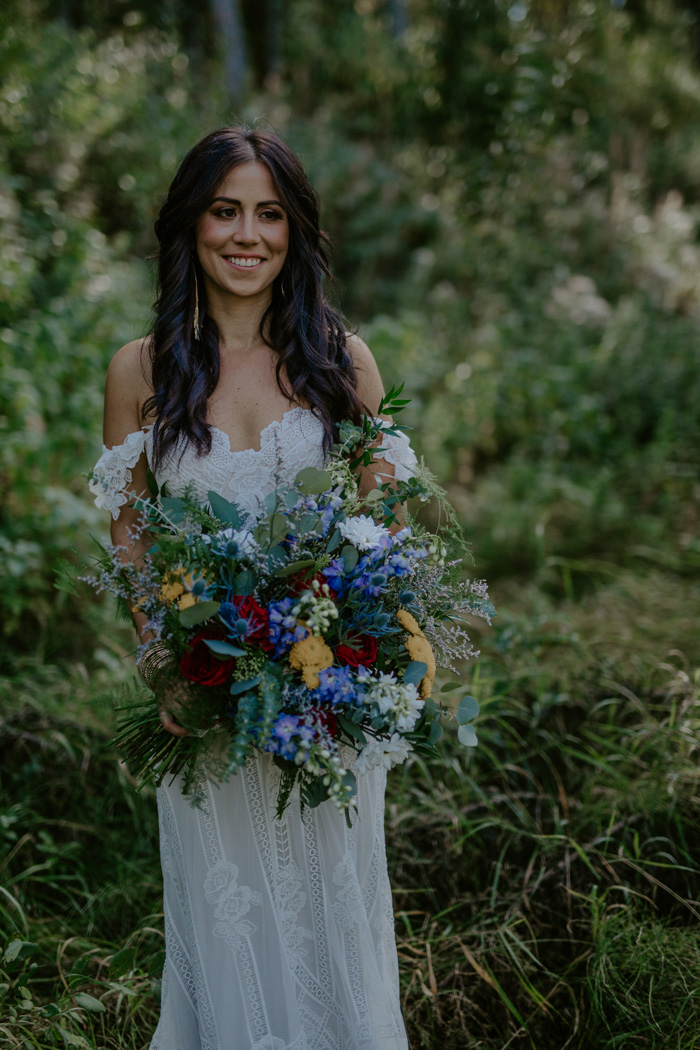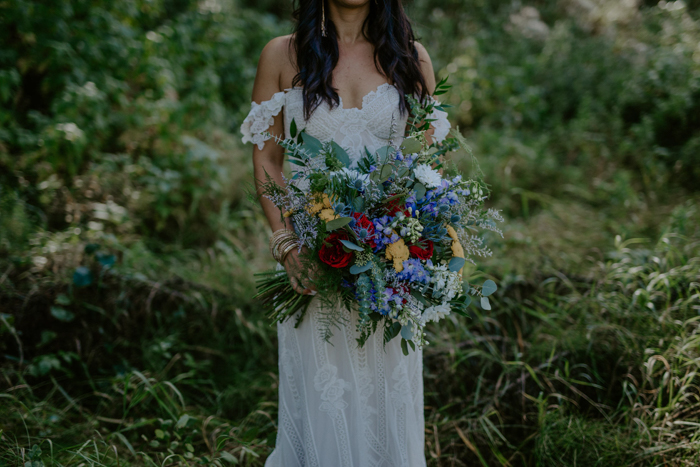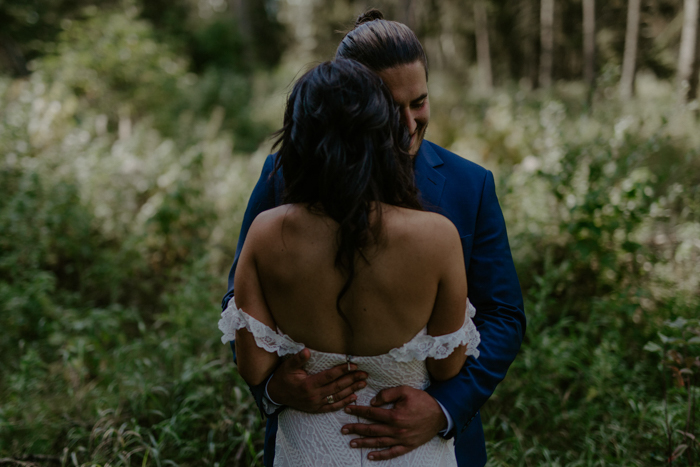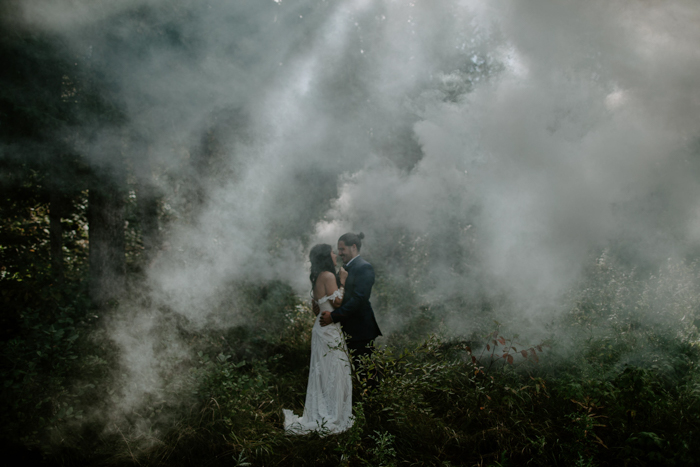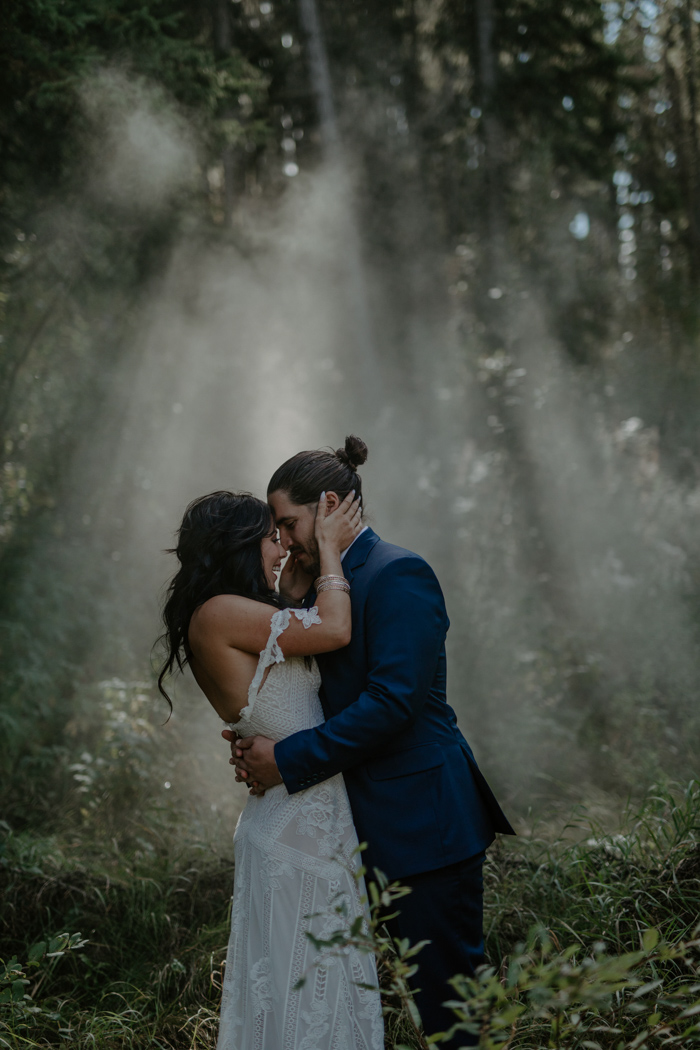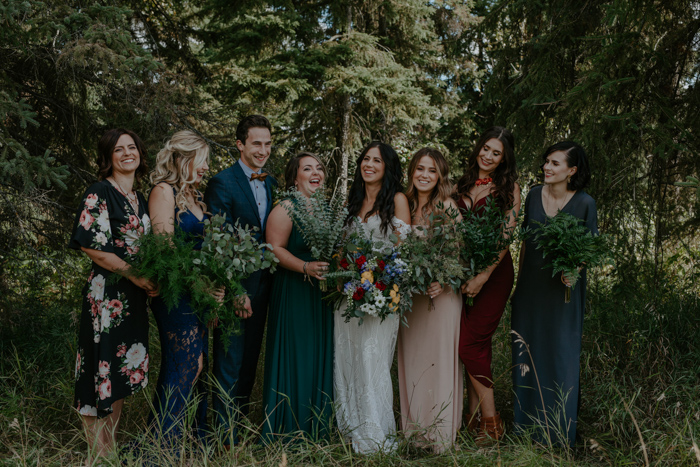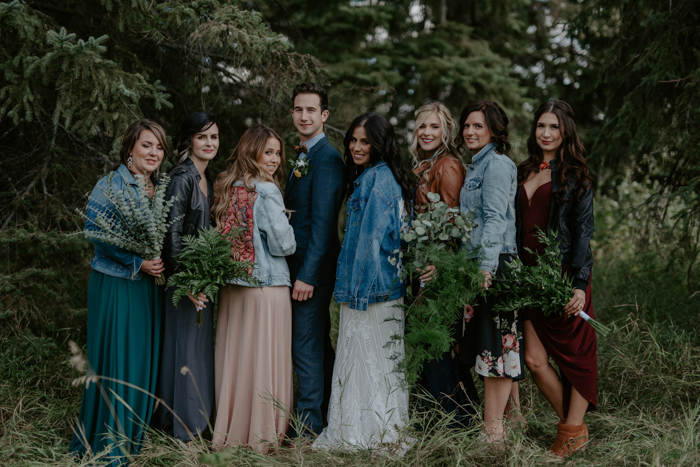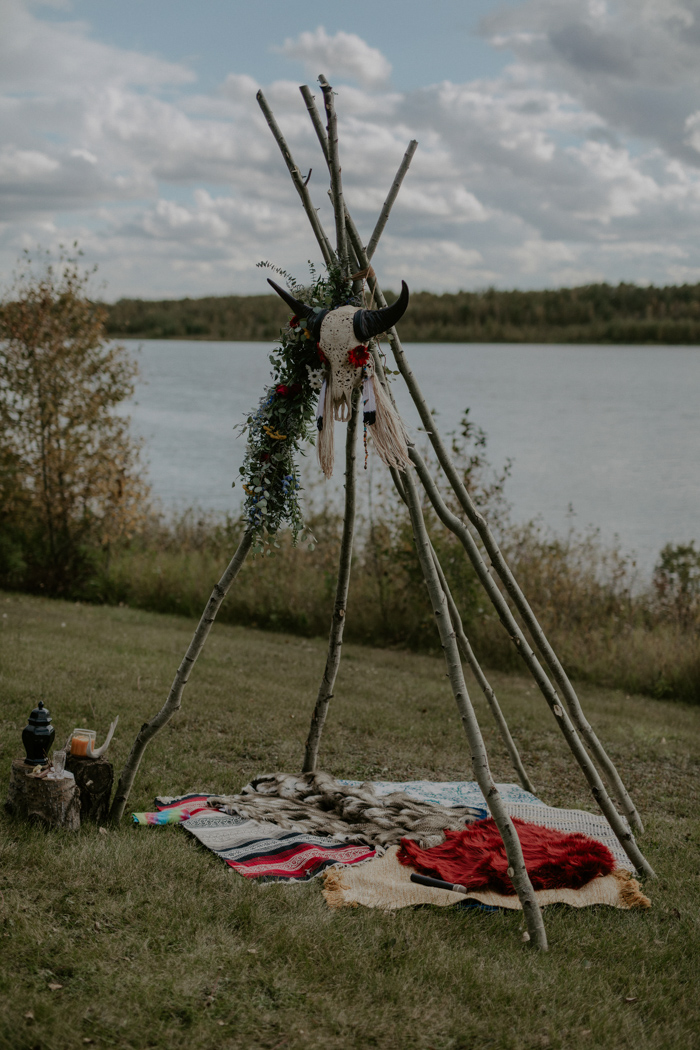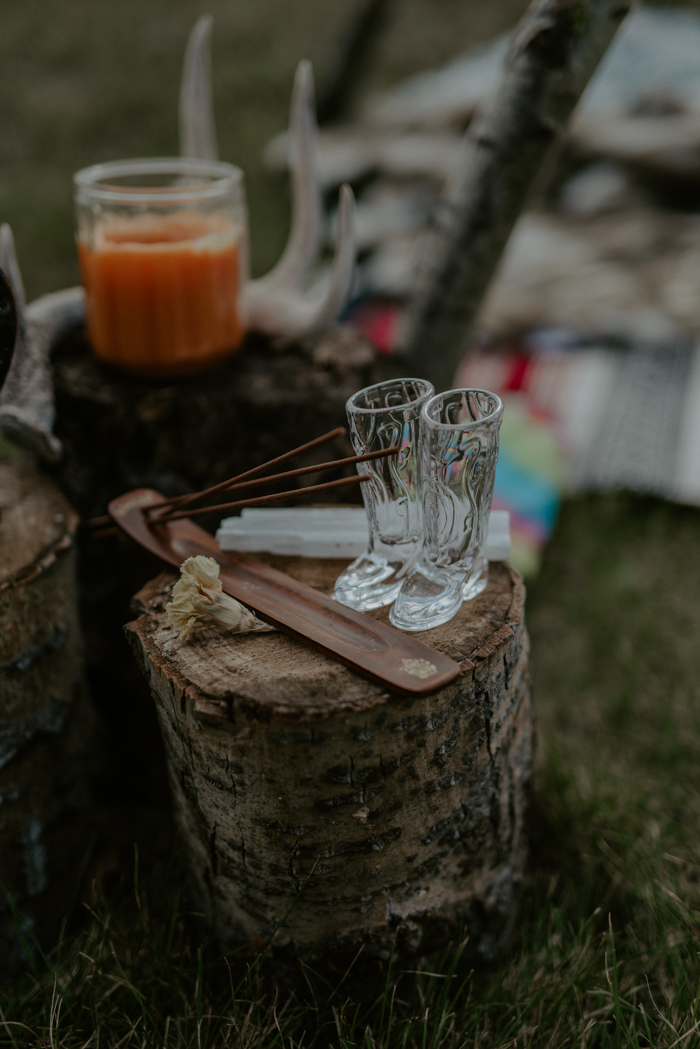 When people say that planning a wedding is crazy and can easily become less about the couple, ours was definitely no exception! Both coming from large, strong families, we knew having a small and intimate wedding would be an unrealistic expectation. That being said, family is very important to us, which is why our wedding became as big as it did! Within our two families, family just becomes more family. And that, for us, is truly a beautiful thing. All craziness considered, Kyle and I decided early on that no matter how the days went, we would laugh as much as we could and remember the reason why we wanted this day: to be married and to best be happy together.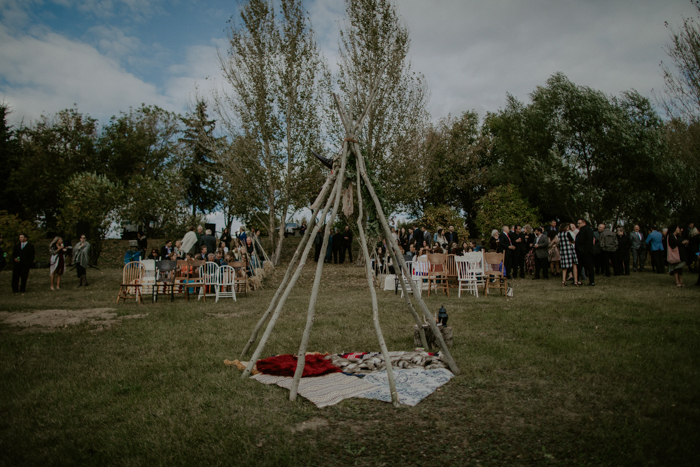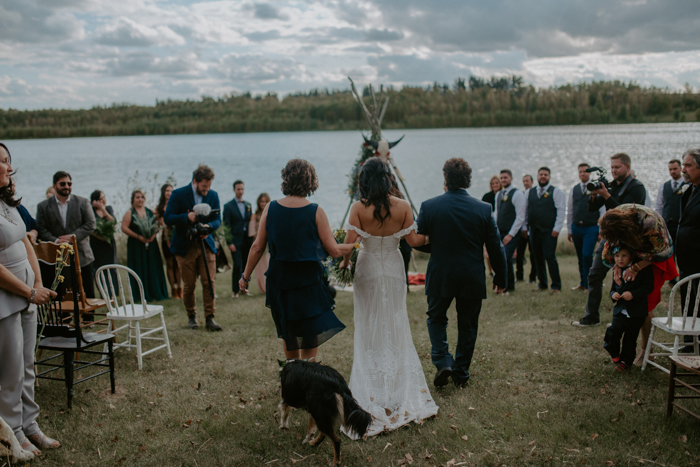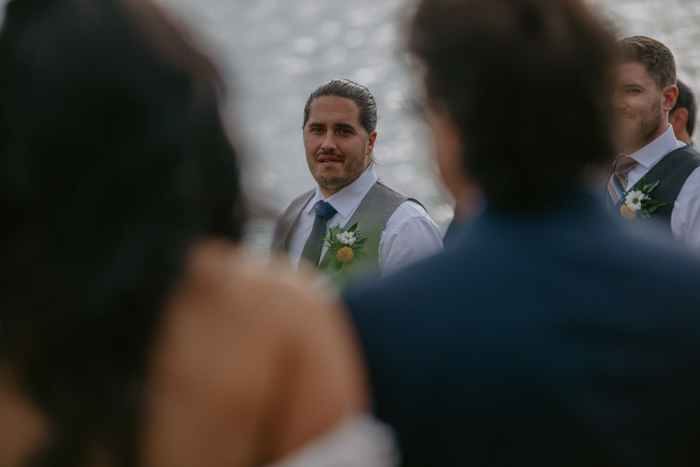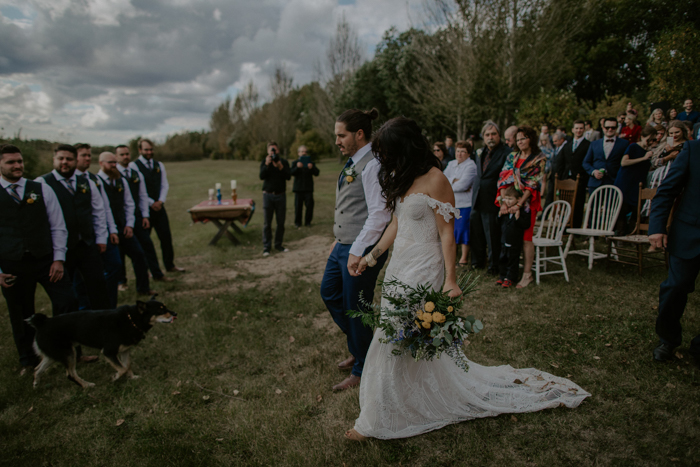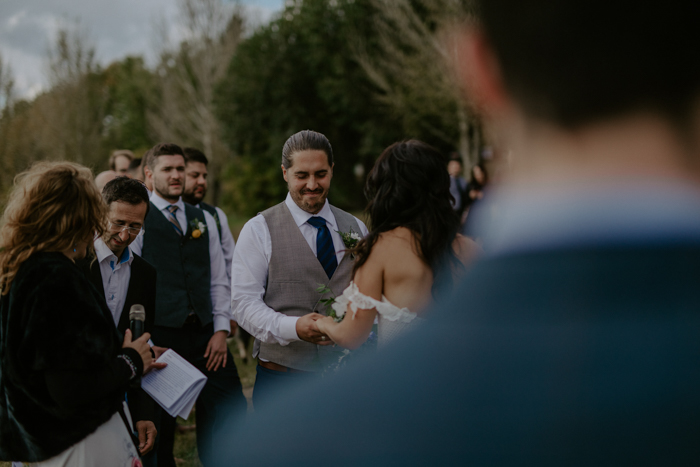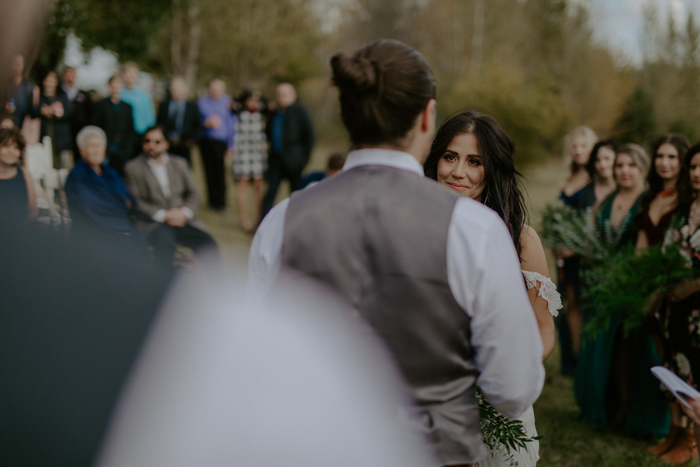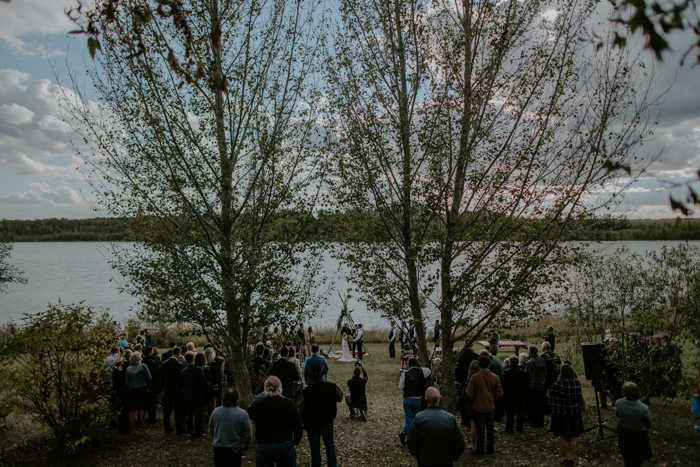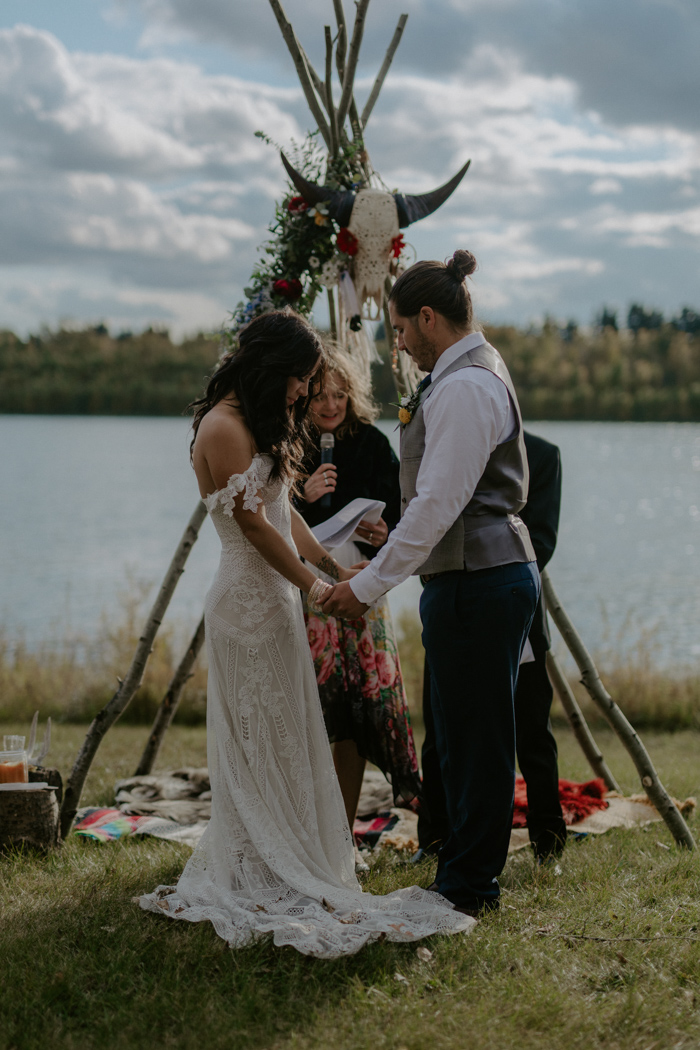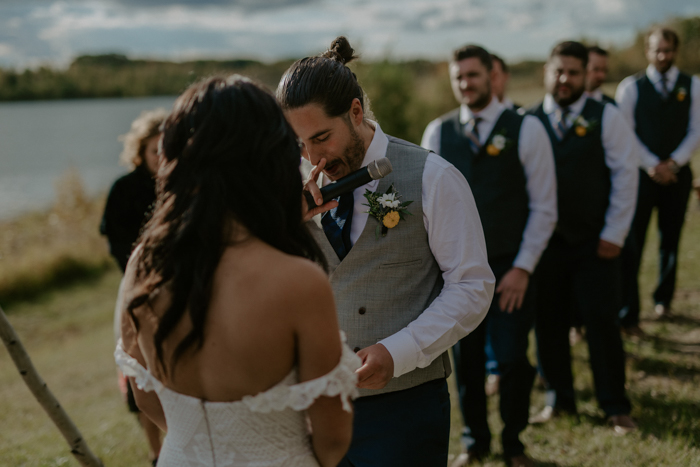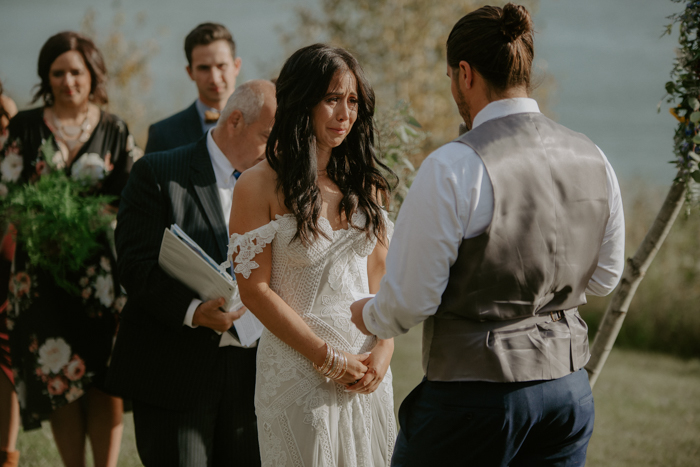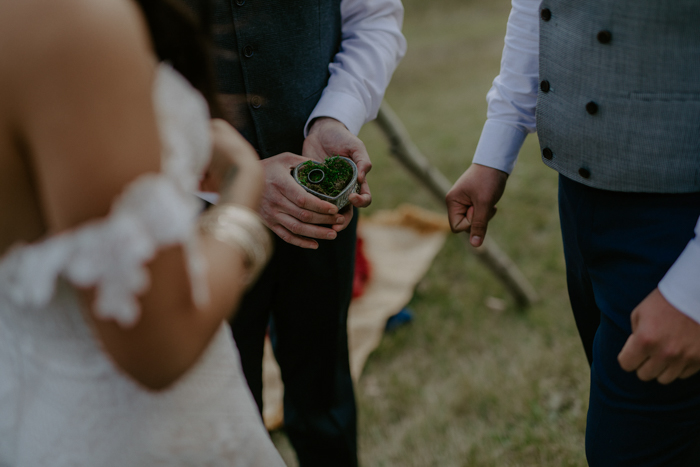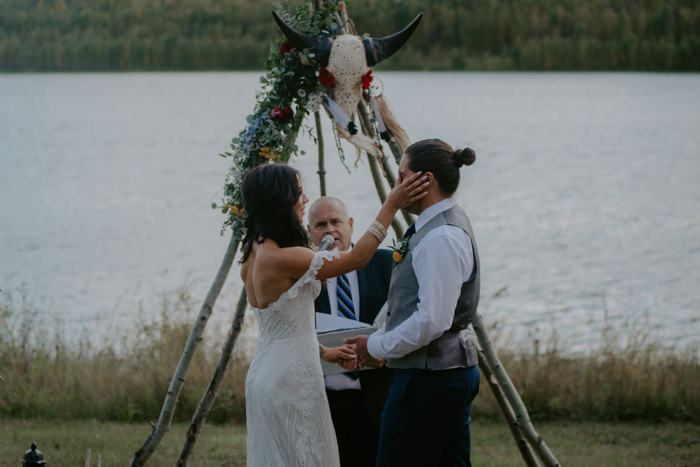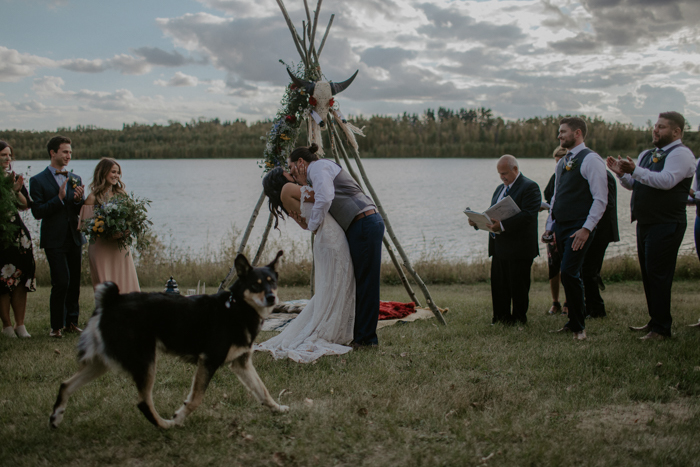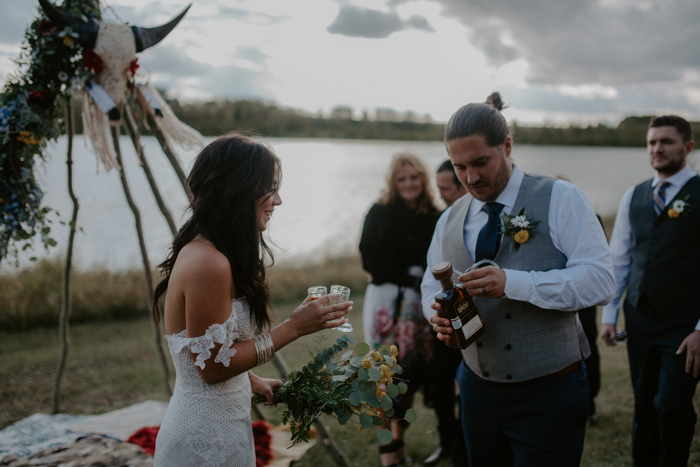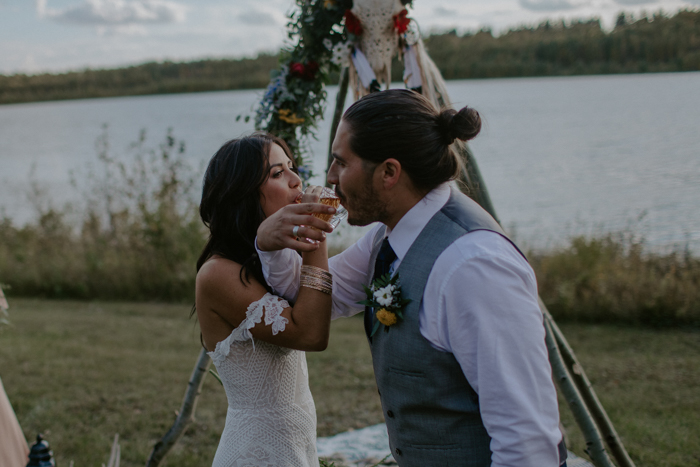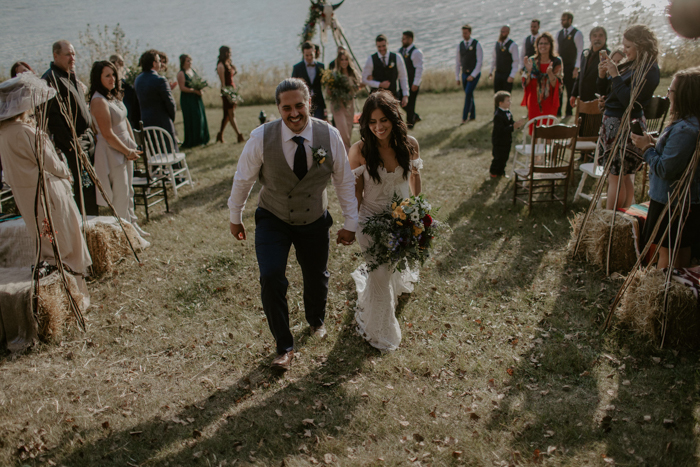 The best advice we could give when taking on the task of planning a big wedding yourself is to do what aligns with the two of you. Your wedding day can be about whatever you want it to be — whether you think of that as the two of you as a couple or the addition of family and friends. Think about the things you both want to have without thinking about anyone or anything else that will separate the focus of what you want your day to be about. Clearly define your needs, wants, and desires, and adjust these accordingly to create your priorities.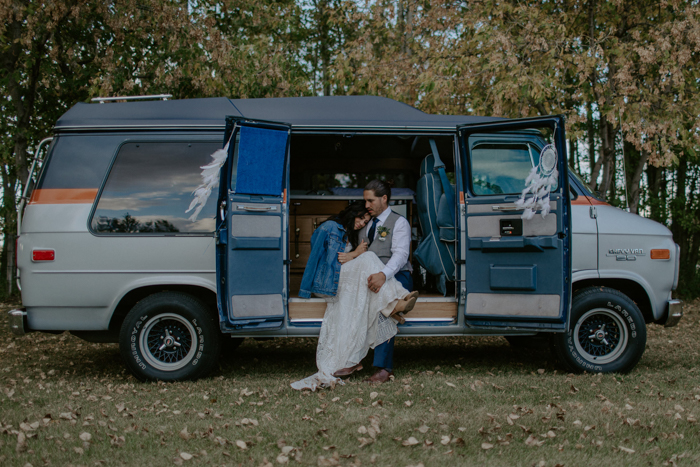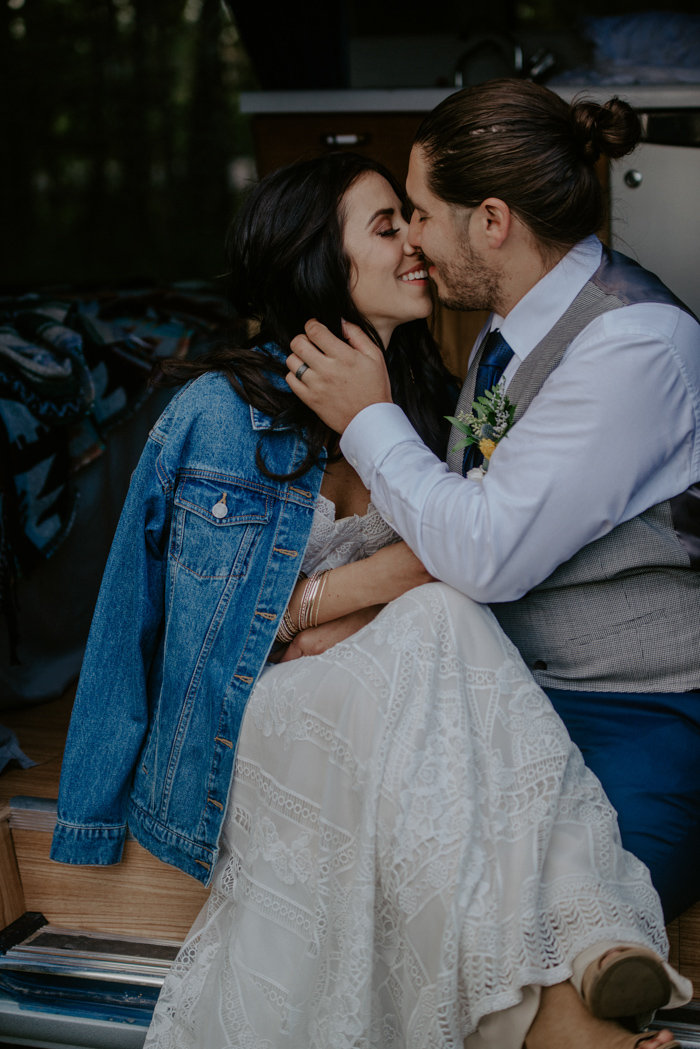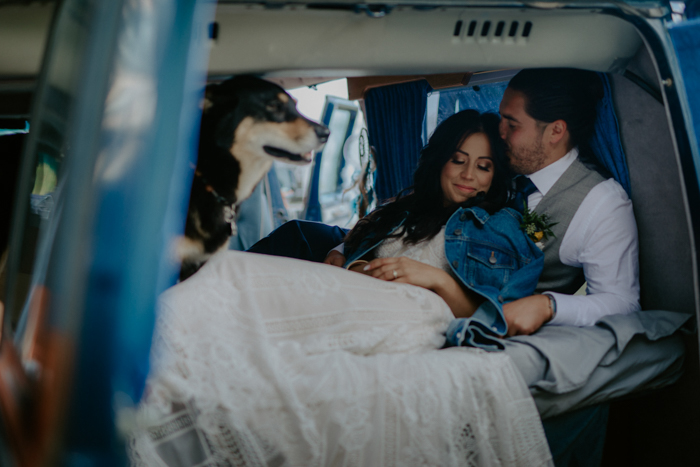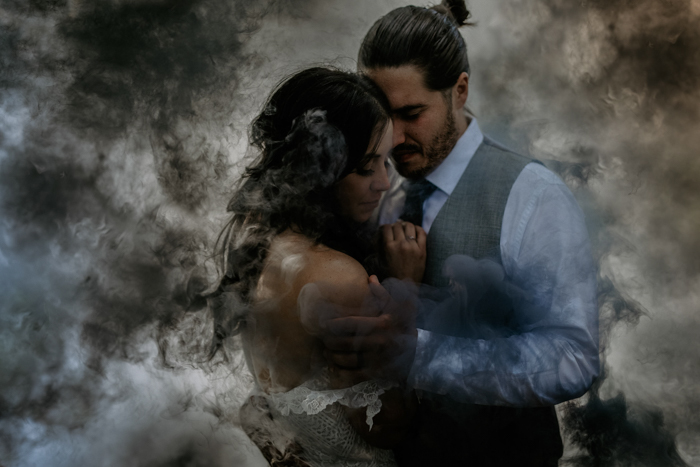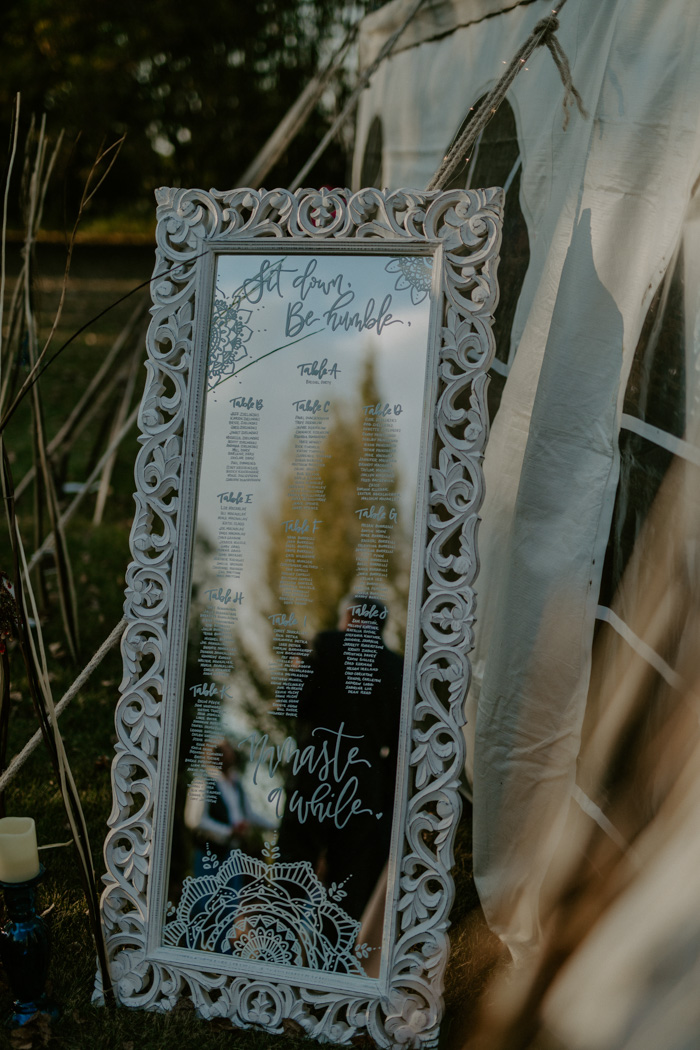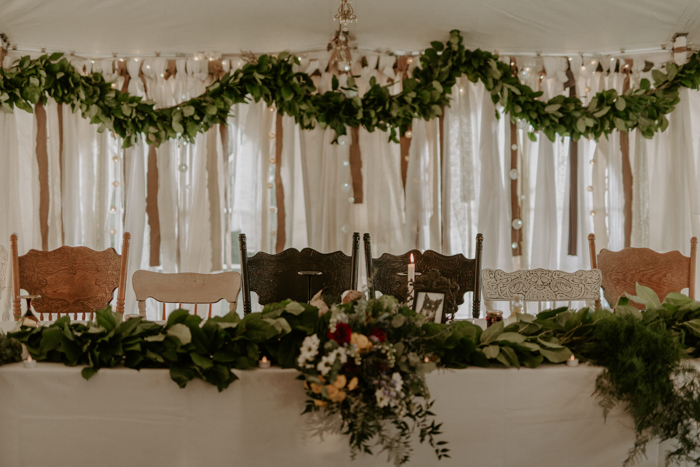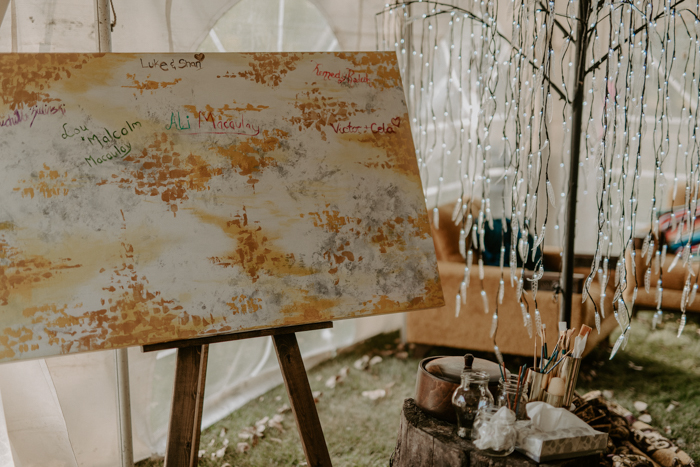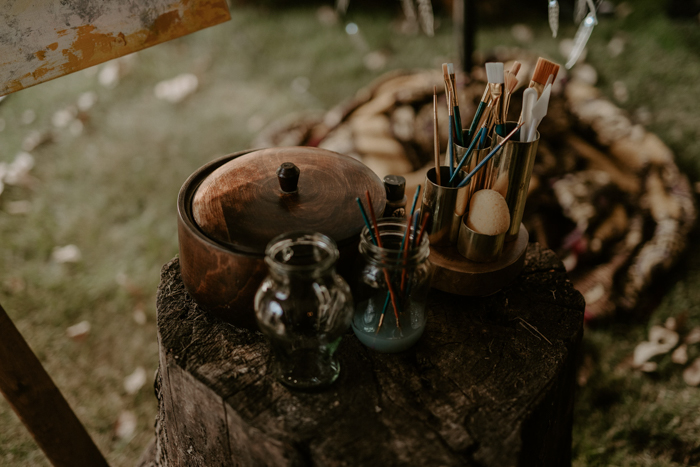 The inspiration for our wedding was based upon the idea of being outdoors and, therefore, being as "green" as we possibly could. We allowed the beauty of our location and the general atmosphere of a fun Ukrainian/Italian wedding to take lead on everything. From the invitations to decor to food, we sourced locally and were as thrifty and environmentally friendly as possible. With the help of family and friends, our wedding turned into a beautiful gathering with an atmosphere that literally could not keep people quiet. The best word to describe our vibe is eclectic.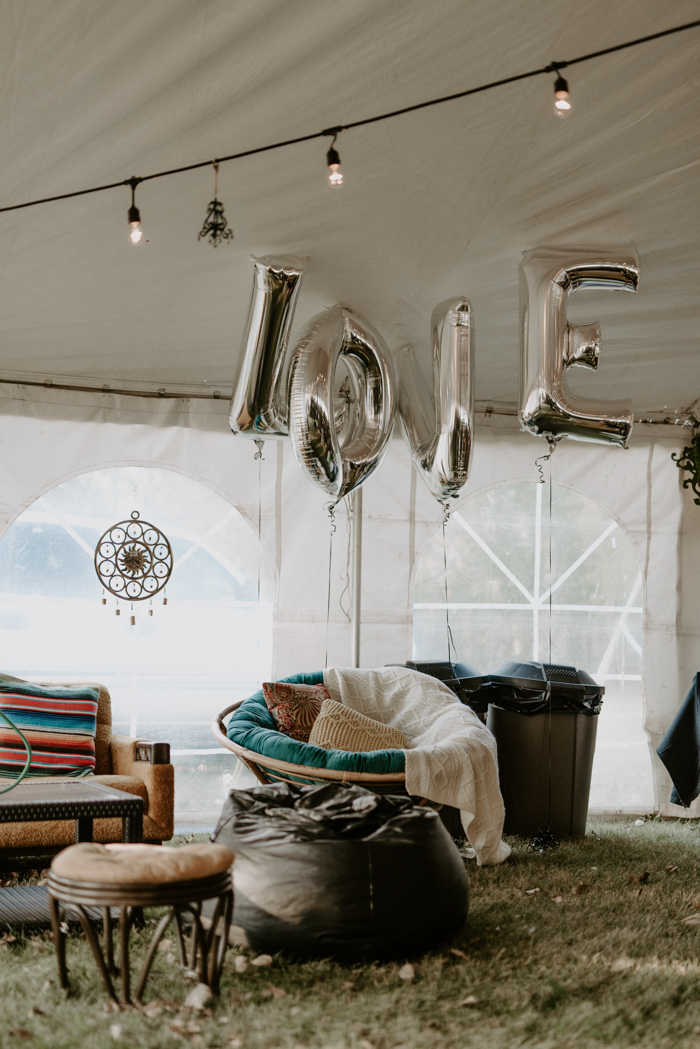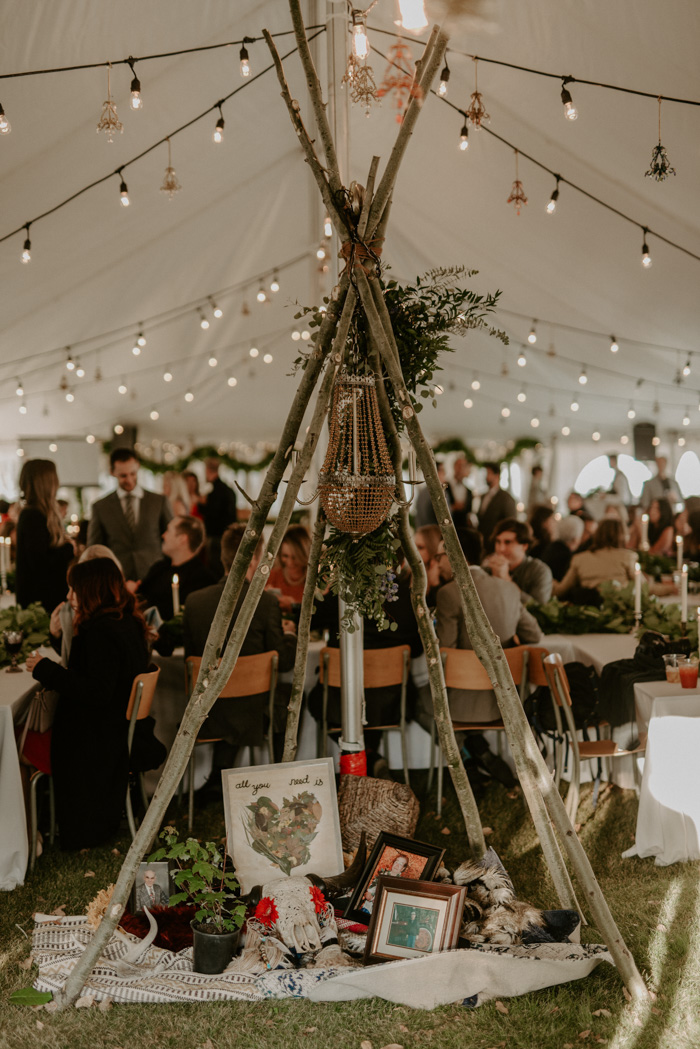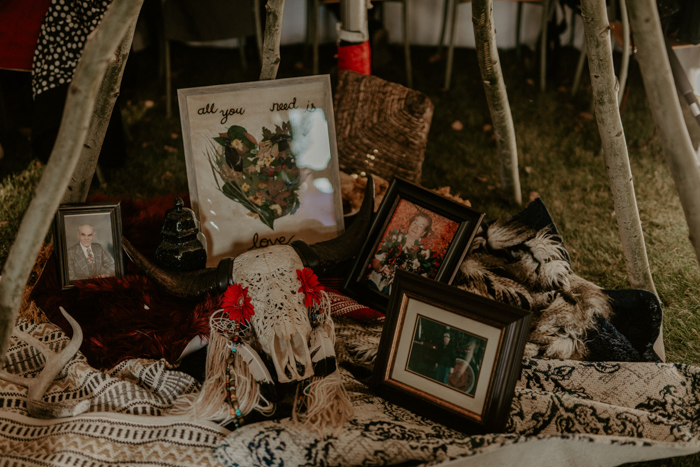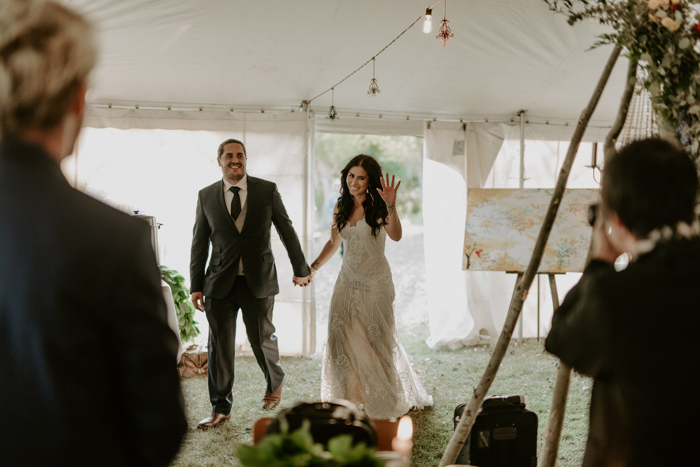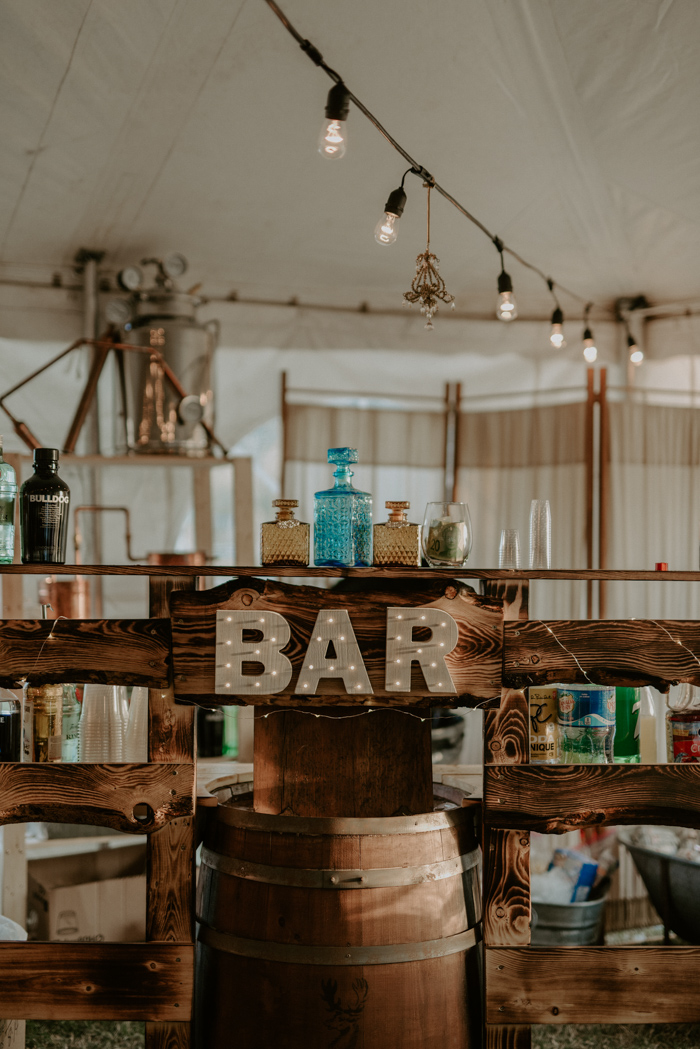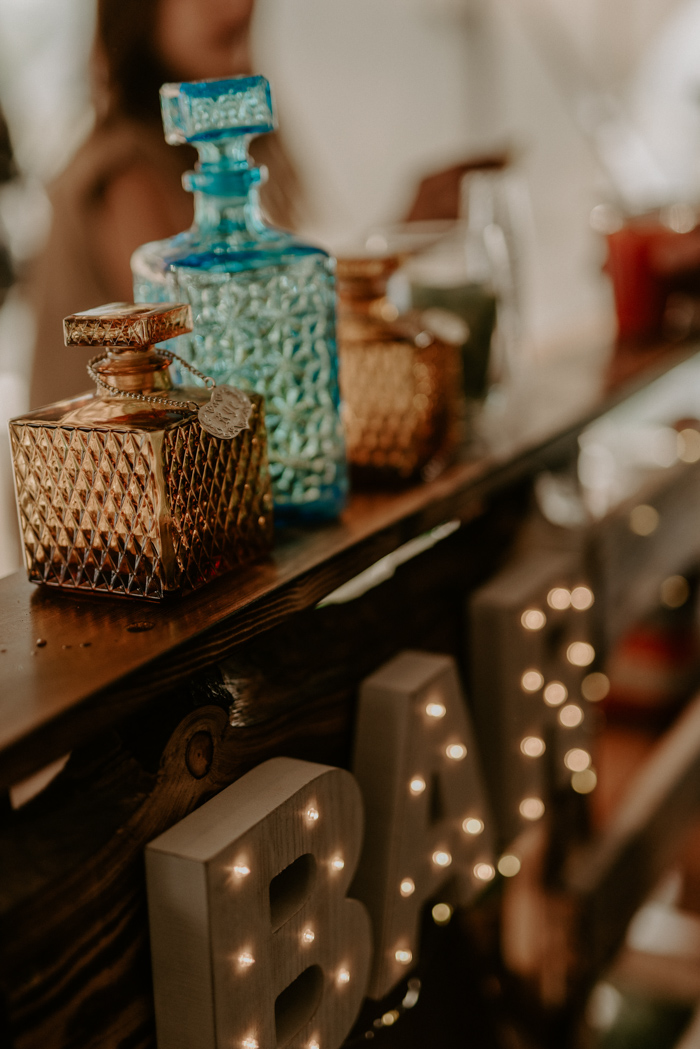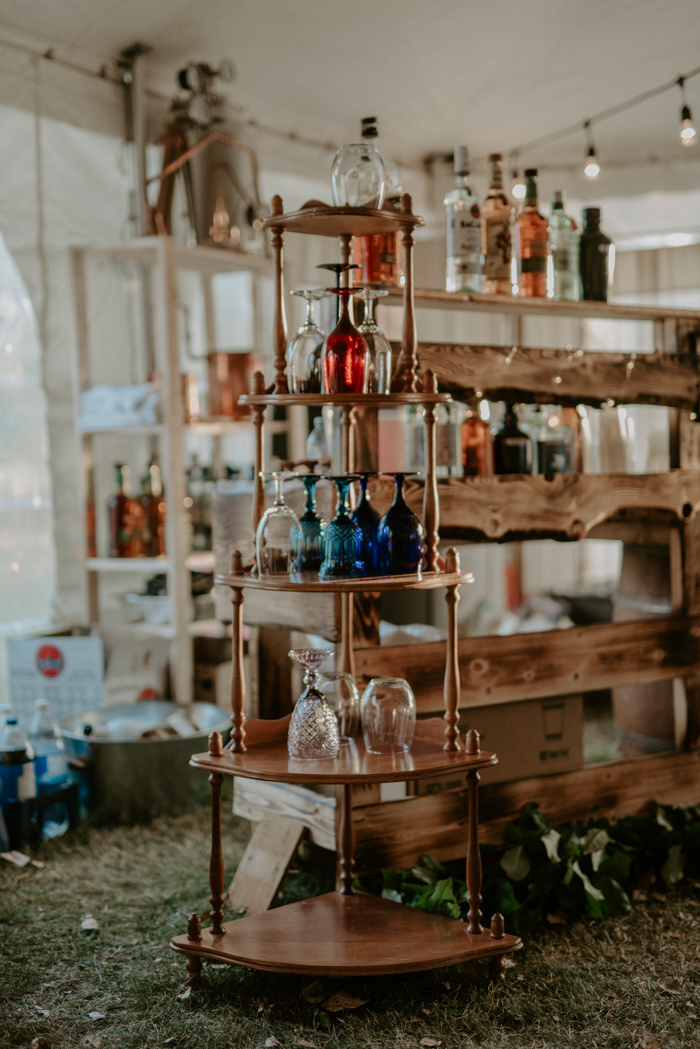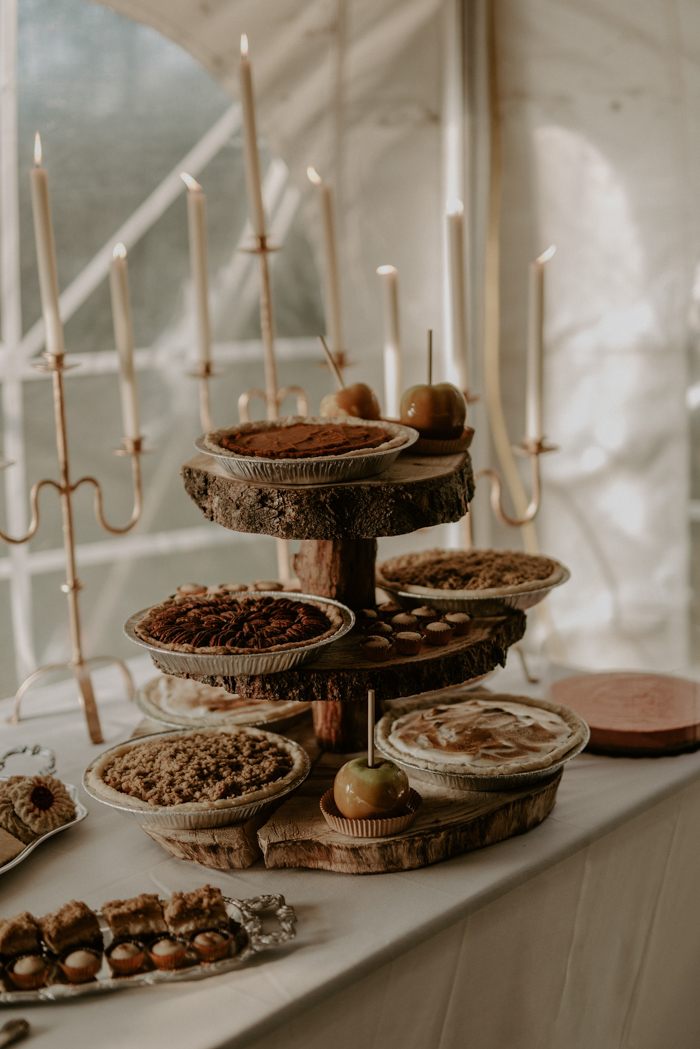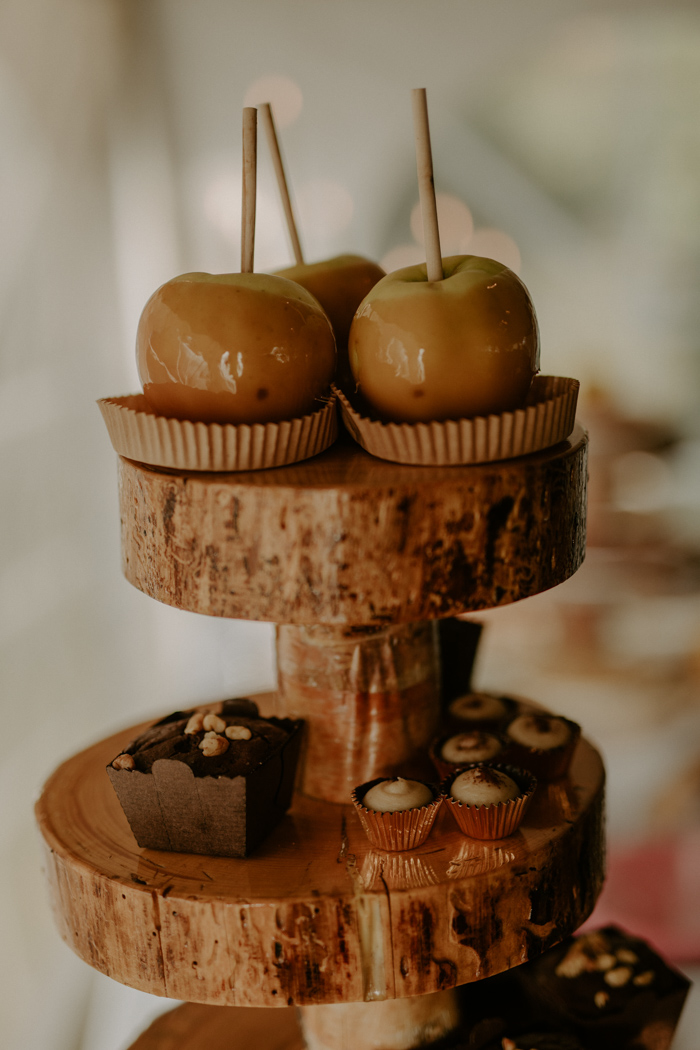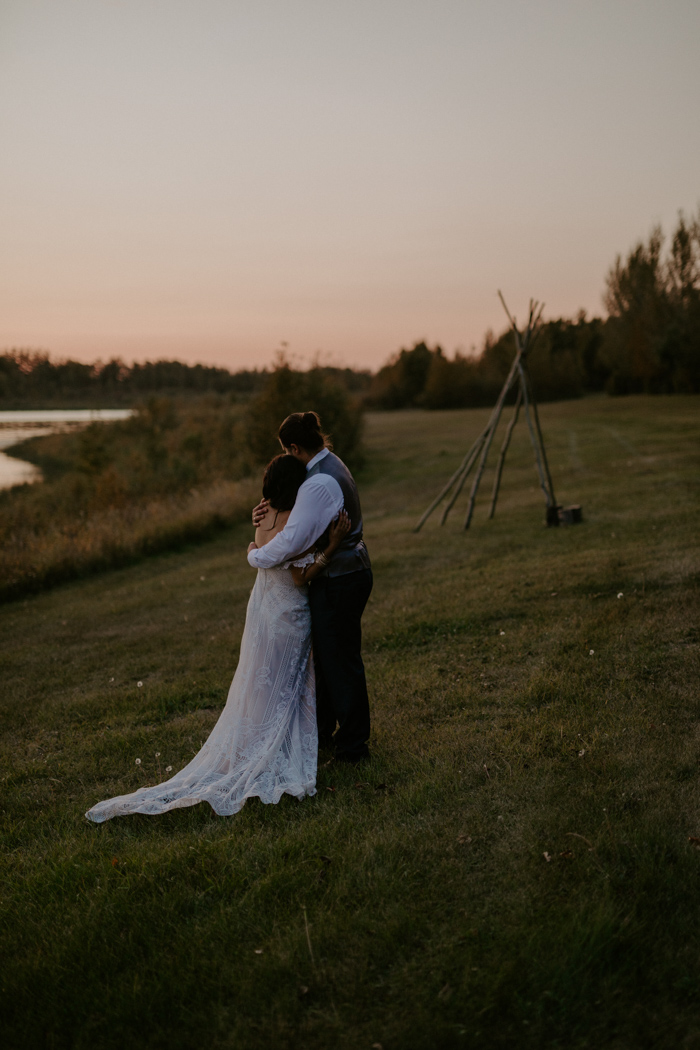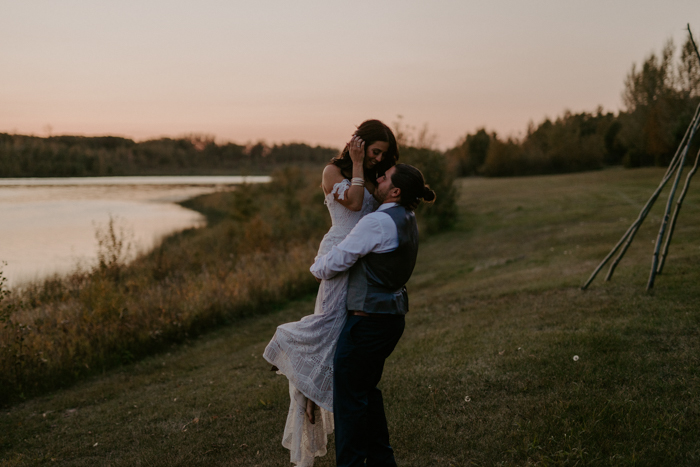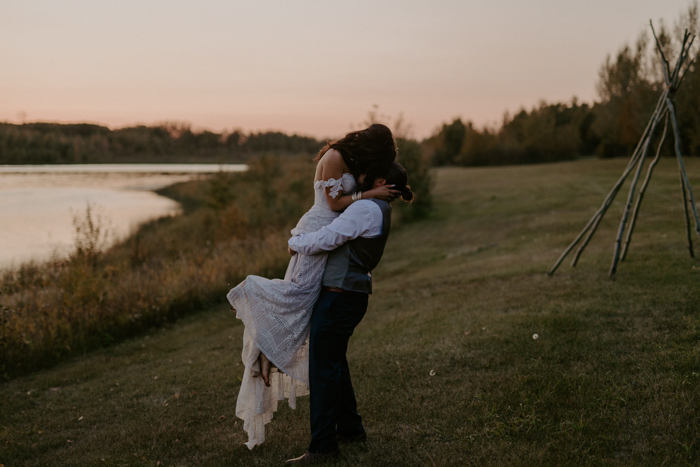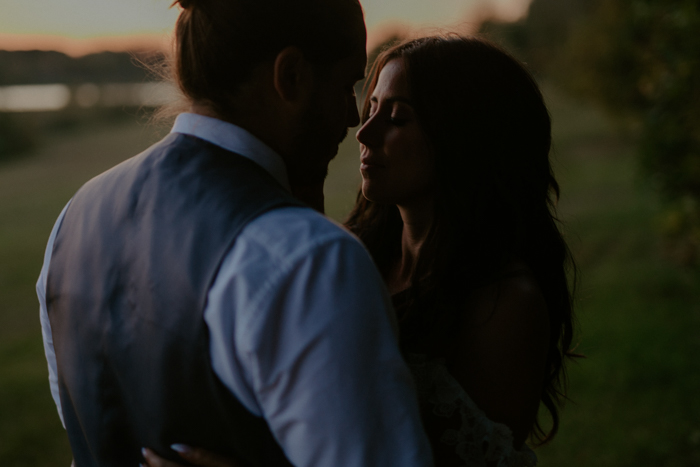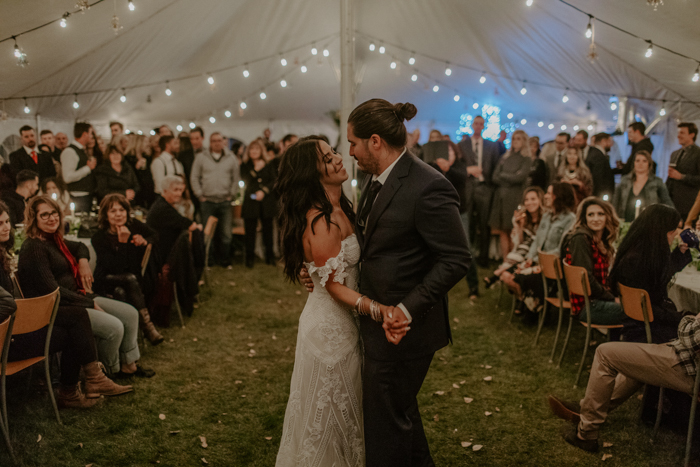 Congratulations to Jacinta and Kyle, and a big thanks to Kelly Redinger Photography for sharing this lovely Jackfish Lake wedding with Junebug! Want to see more "green" wedding inspiration? We think you'll love this colorful eco-friendly Maui wedding at Punakea Palms!