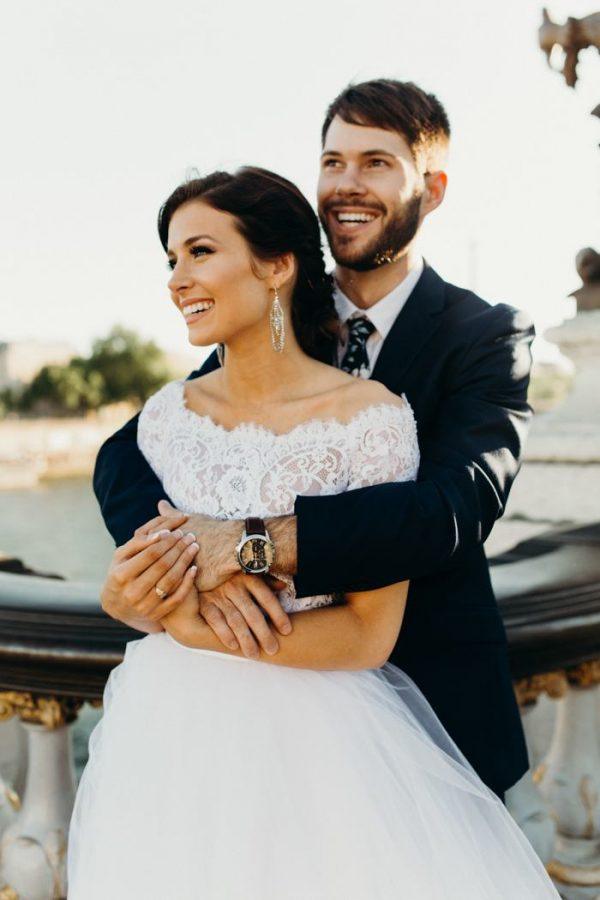 Kelsey and Don had always found themselves drawn to the stress-free nature of an adventurous elopement. Once their elopement planning was in the works, it didn't take them long to decide on traveling to the ultimate romantic destination for their nuptials: Paris, France! For their elopement, the couple traipsed around the incredibly gorgeous streets and bridges of Paris, and Vic Bonvicini Photography tagged along to document their day. After already purchasing a wedding dress, Kelsey serendipitously fell in love with a different two-piece ballgown that perfectly fit their romantic Parisian elopement, and the stars aligned so she could wear it. Kelsey and Don's story proves that the heart wants what it wants, and in their case, the result is a stunning Parisian elopement that was full of love!
The Couple:
Kelsey and Don
The Wedding:
Paris, France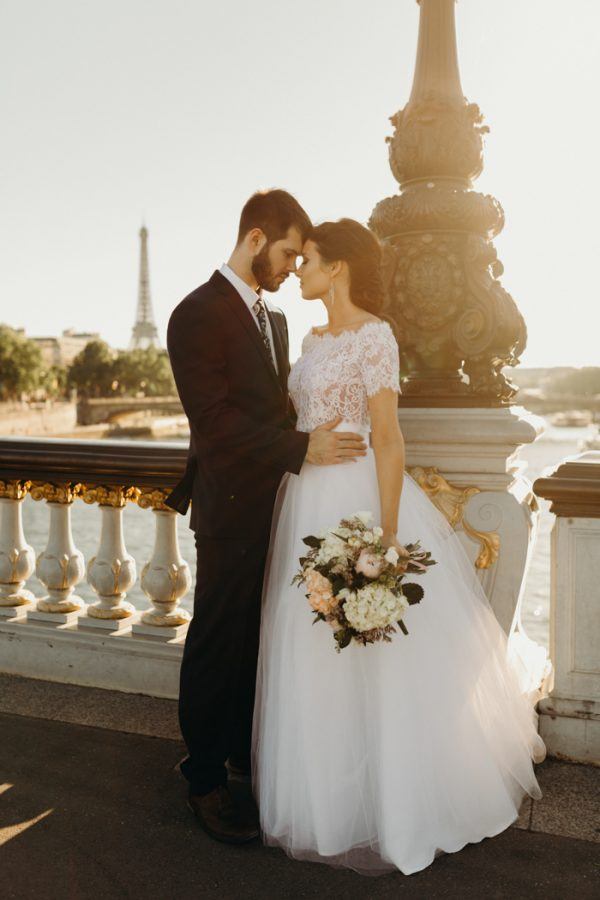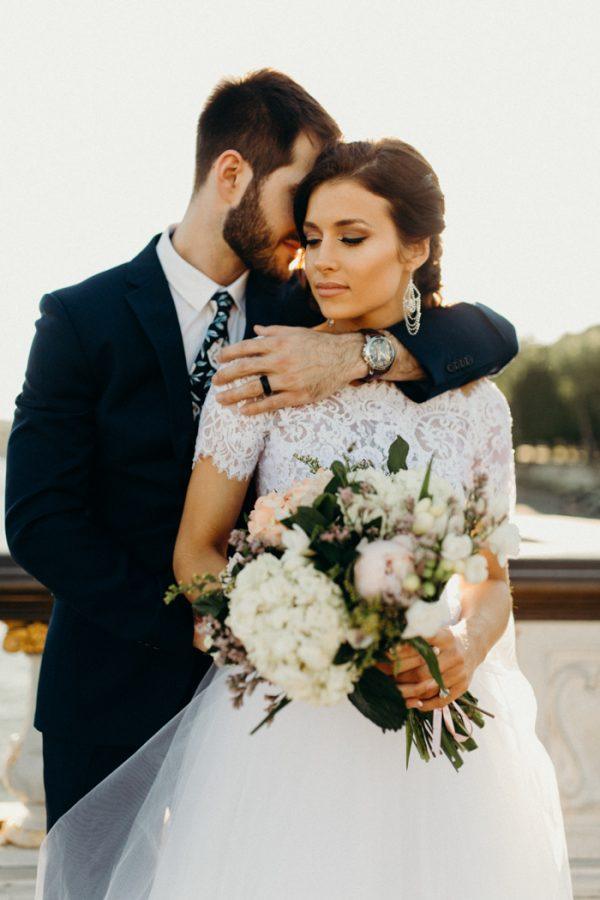 The most important part of planning our wedding was making sure that we were more worried about what made US happy, no one else. We wanted it to be a stress free day spent making memories and adventuring, rather than doing a traditional wedding where we would be planning each moment, stressing about time and food, and spending the majority of the day visiting with family and friends. We chose Paris because our whole relationship has been an adventure, and it would only be fitting for our marriage to be one too. So we decided on the city of Love.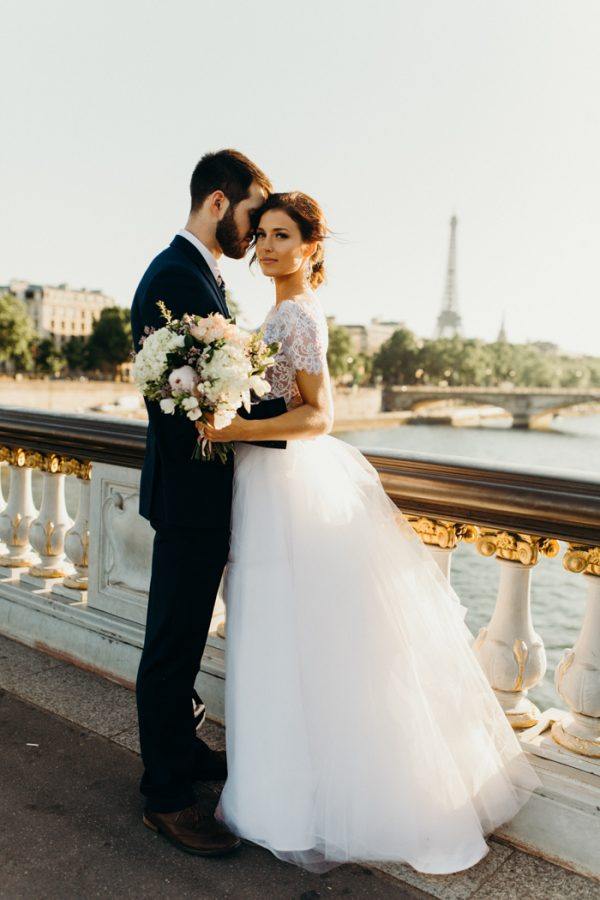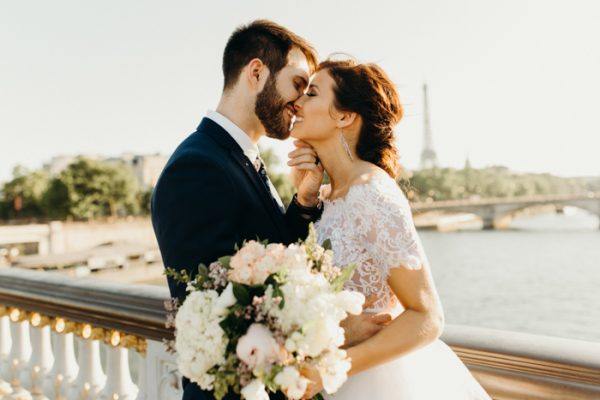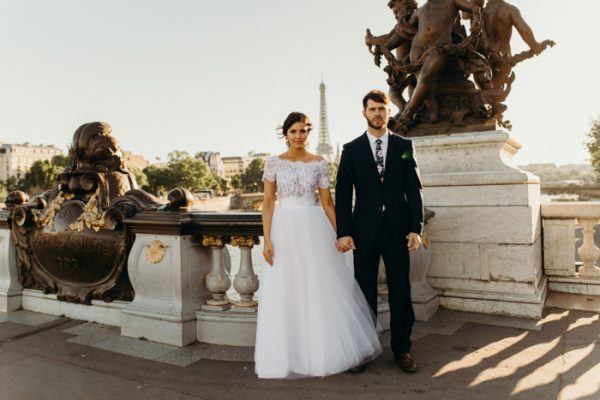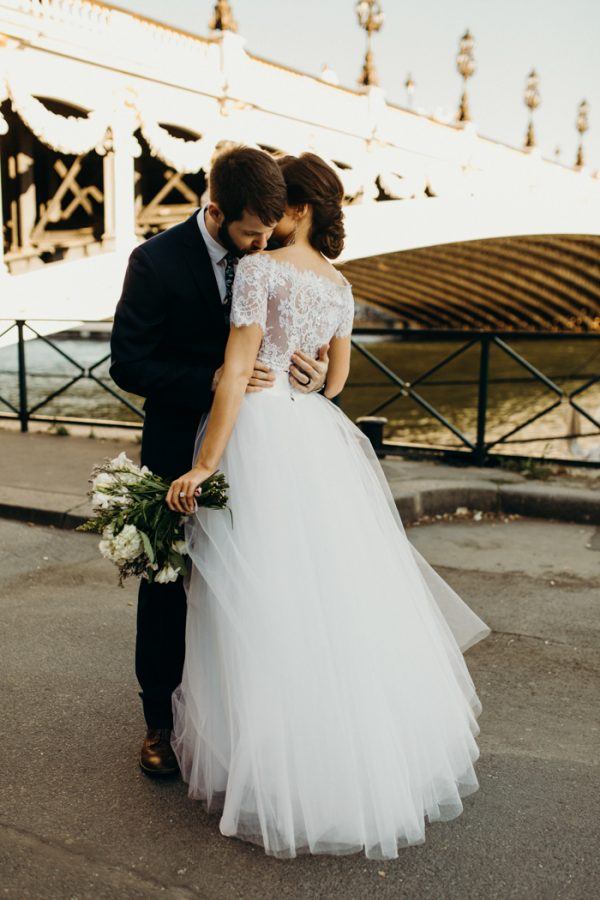 I did a mostly classic look, other than my gown, which was my absolute favorite part. I actually bought 2 dresses. My first dress was a pretty traditional mermaid gown, but when I accidentally happened upon this second dress, I couldn't say no. I saw an ad for StillWhite.com for this beautiful hand made two piece lace top, ball gown bottom dress and I read that the owner had only worn it for two hours, and the best part- she was my exact height and measurements. I fell in love and had to get it.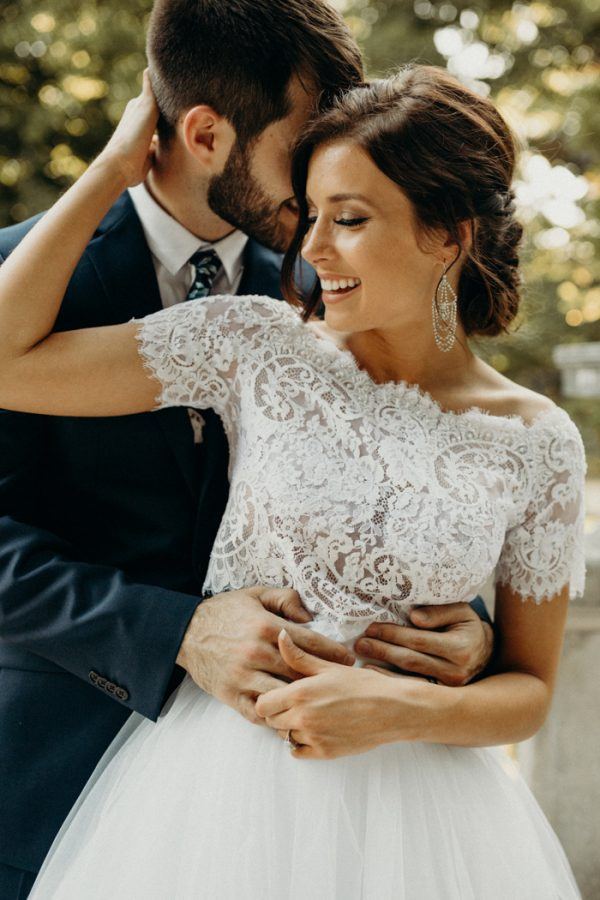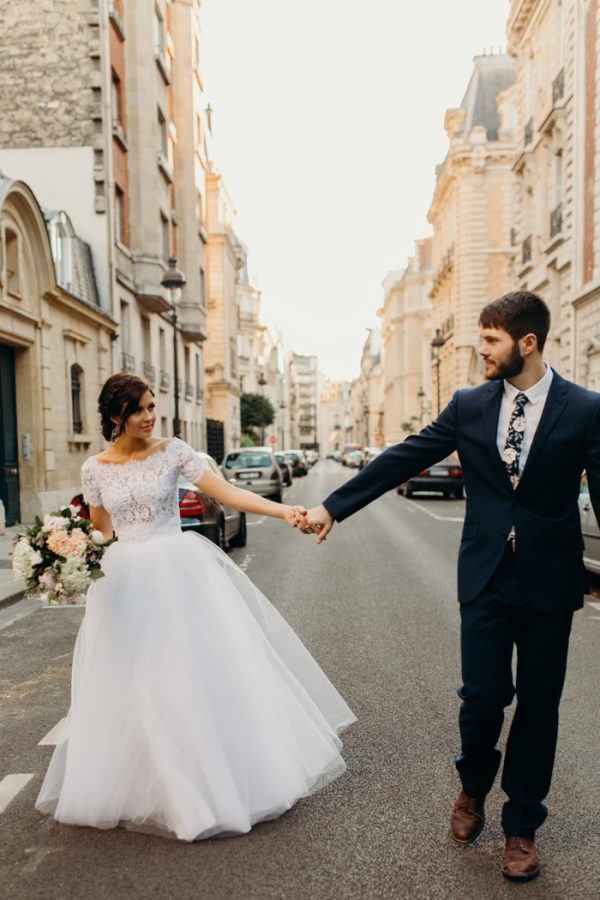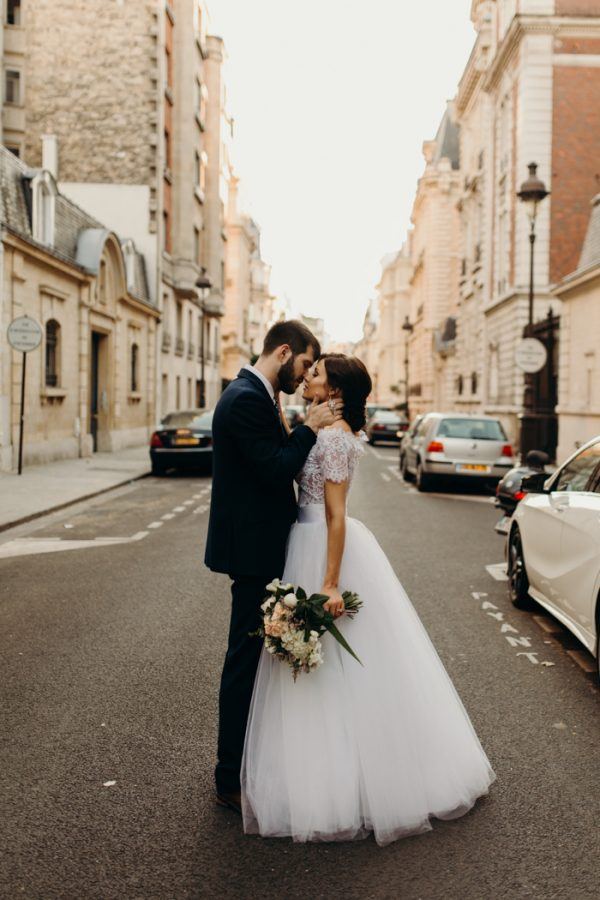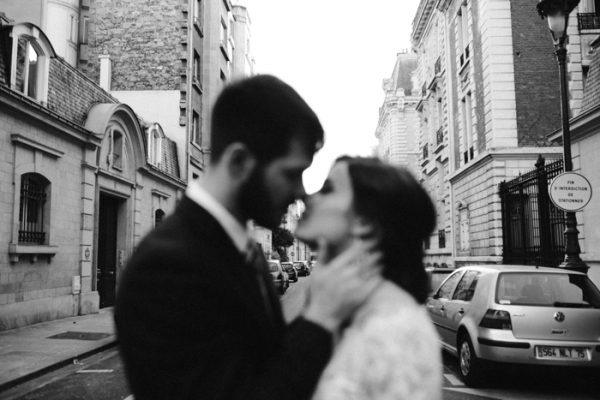 The most memorable part of this day was slow dancing with no music playing in the middle of the road down a beautiful avenue. It's something I think we'll both remember forever. I know I'll always be able to replay that moment and feel the genuine, carefree love between us.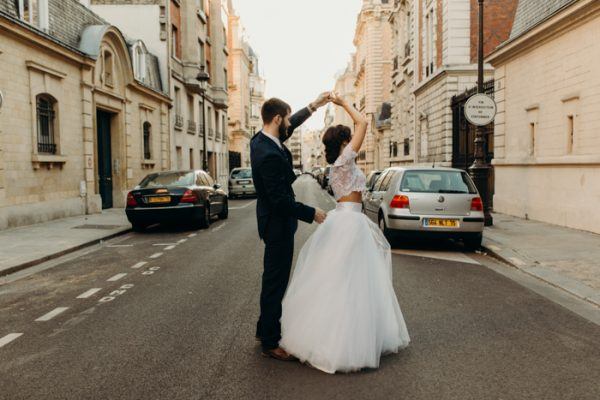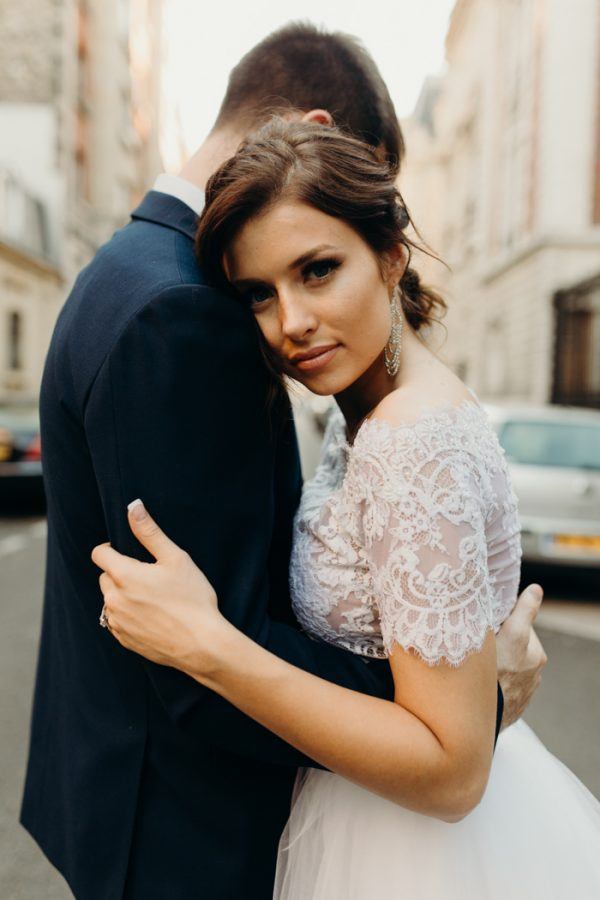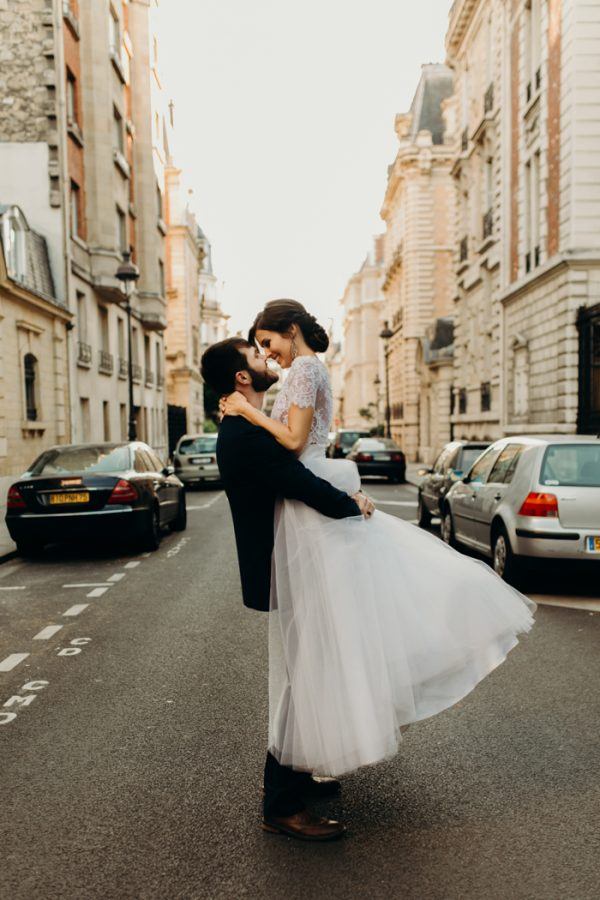 As cliché as it sounds: do what makes you happy. It's about the two of you, and that's IT. Not a family member, not the opinions of your social media followers, friends, etc. You're getting ready to agree to spend the rest of your life with the love of your life, and that should be your only concern. Everything else doesn't matter on this day. Whether it's a courthouse, another country, in a backyard, or even the kitchen… do what makes you happy.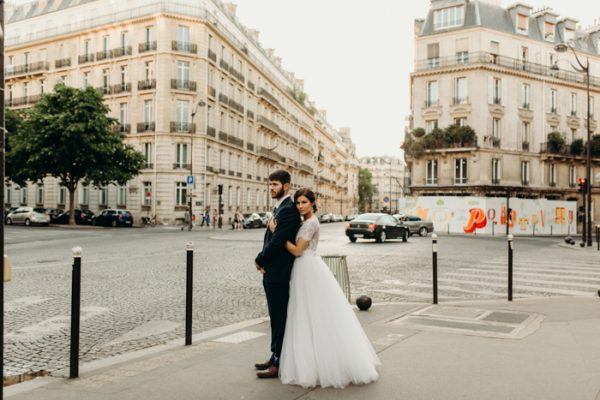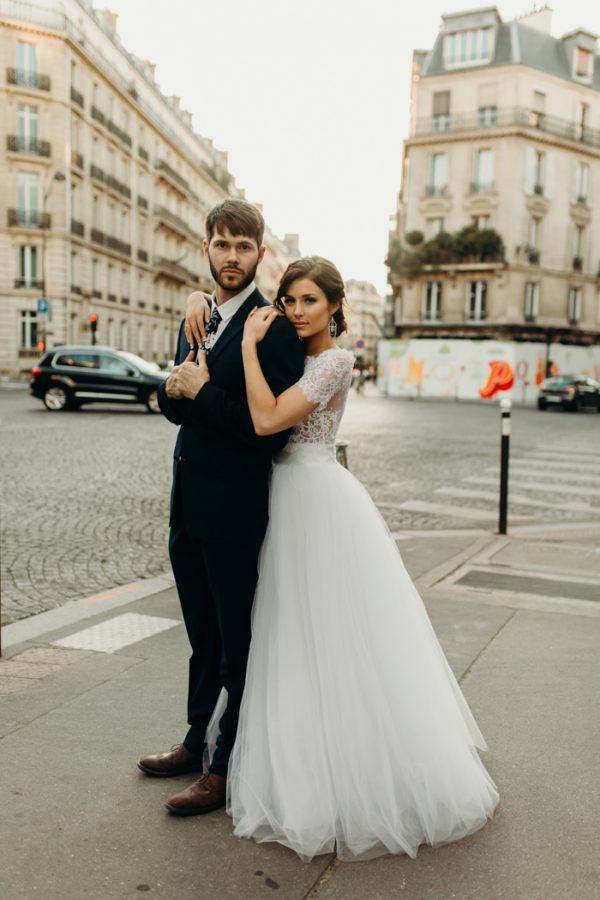 Vic Bonvicini made our day even better than expected. We actually hadn't even met her until the day of and after meeting her, it felt like we had been friends for a while. We were so comfortable with her, and she had us adventuring in places we didn't even think of going. We wouldn't change our photographer for that day for the world!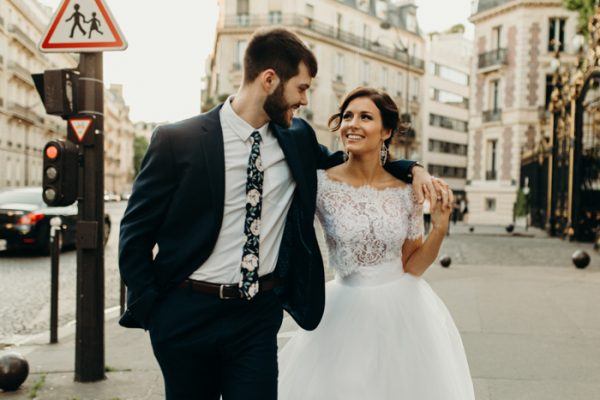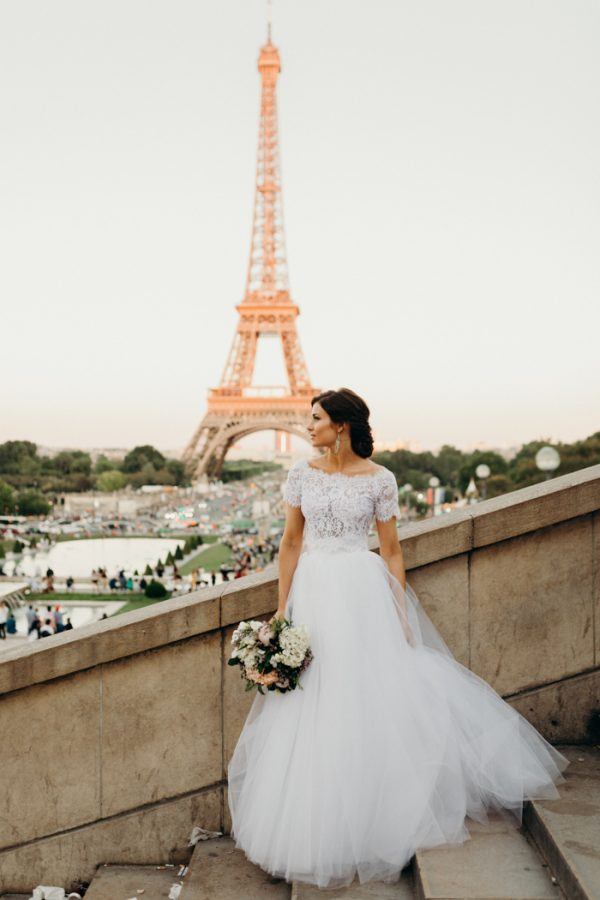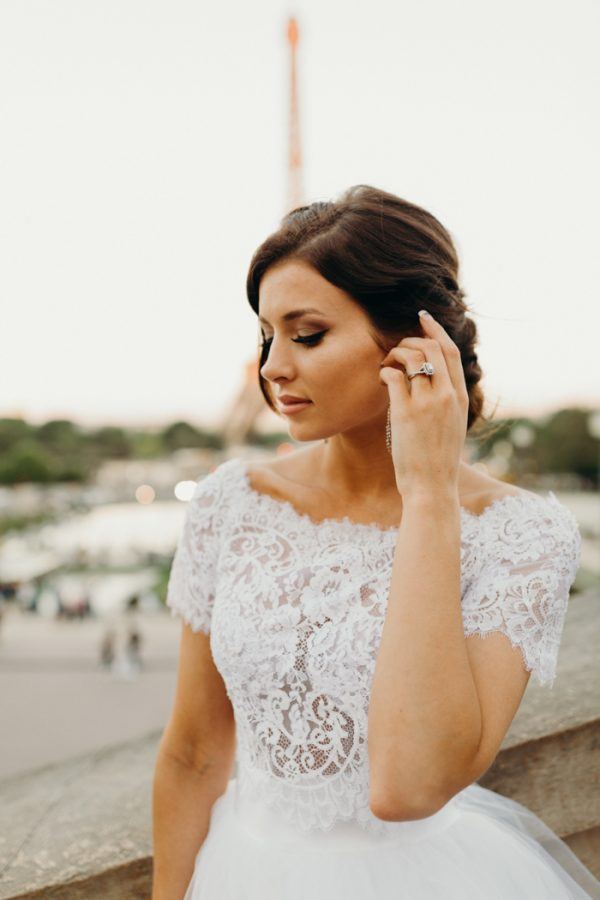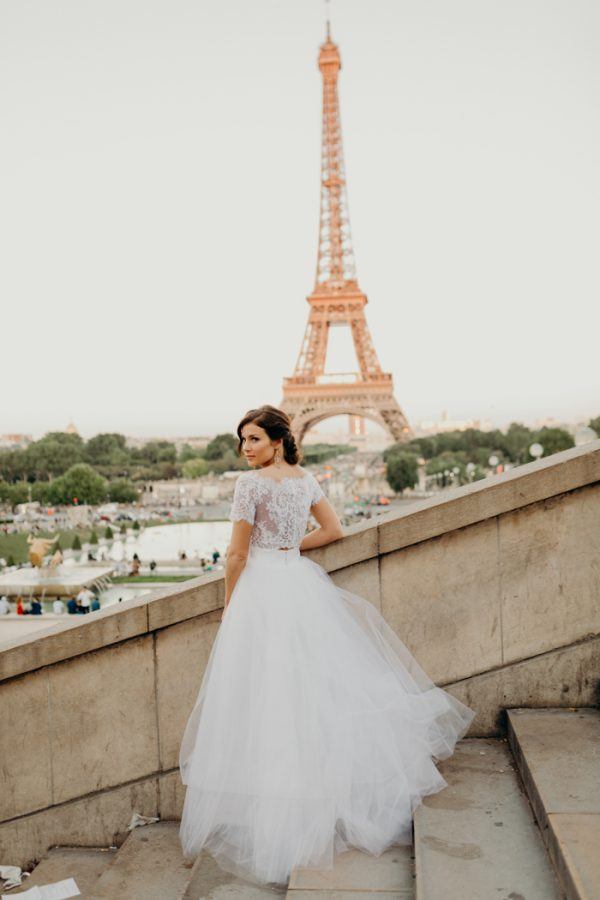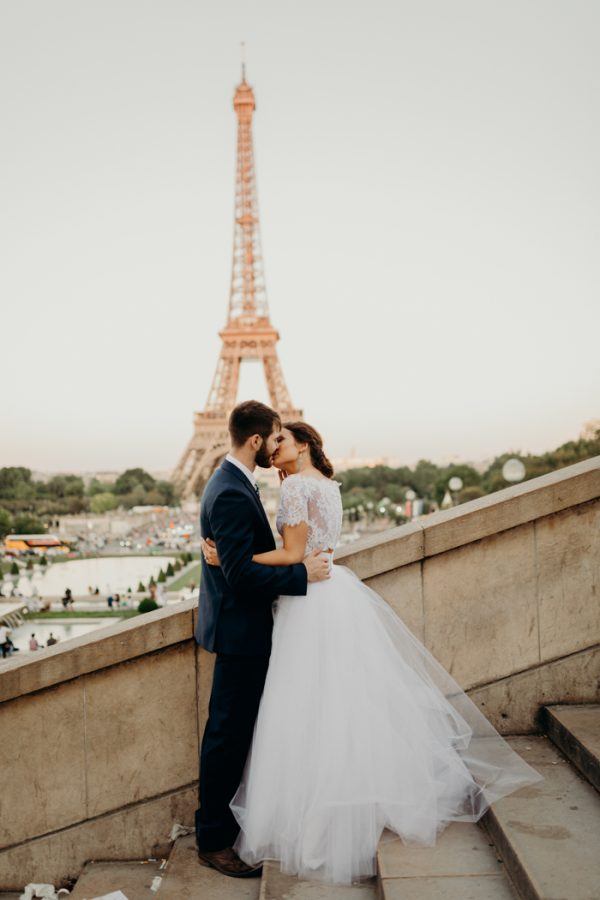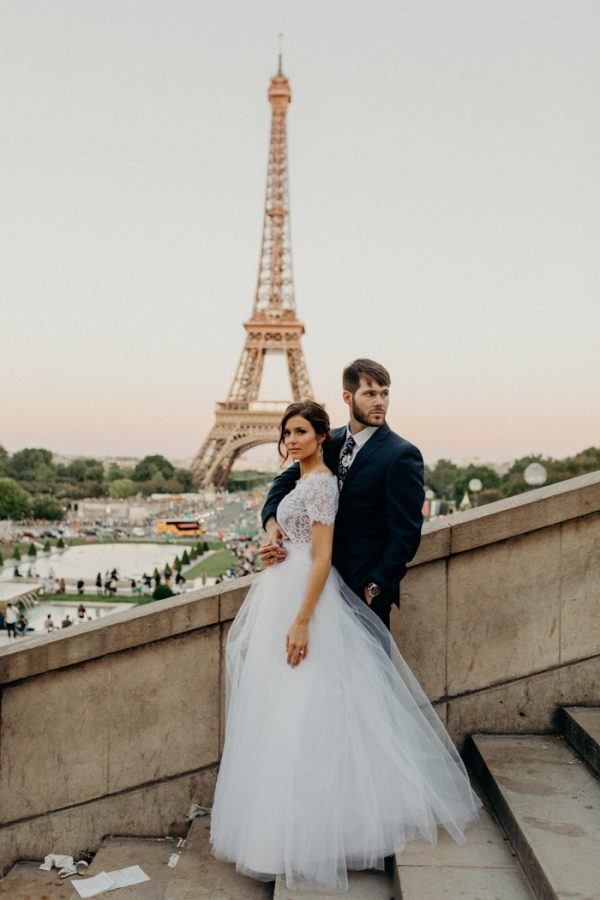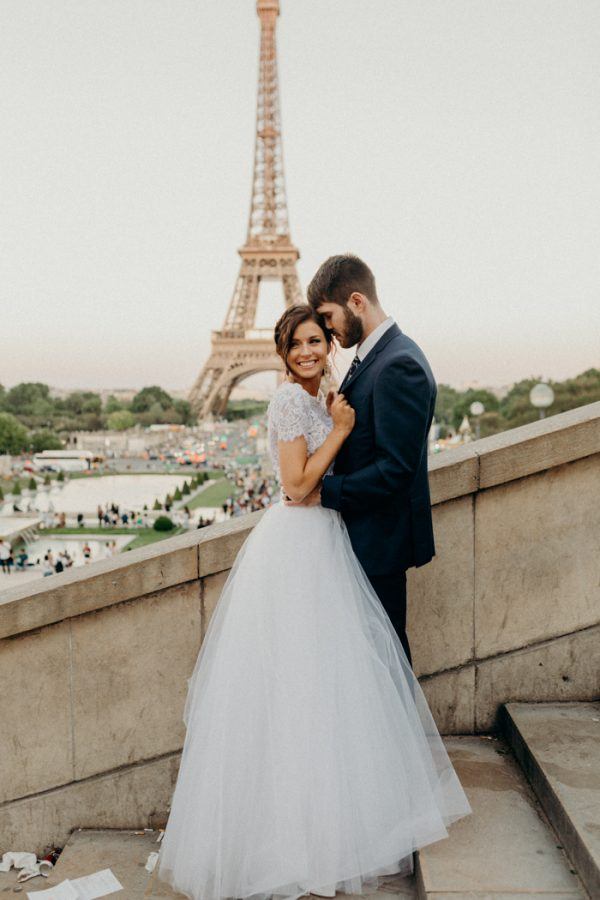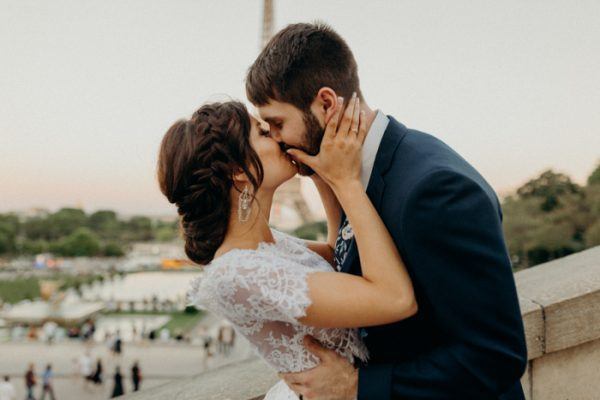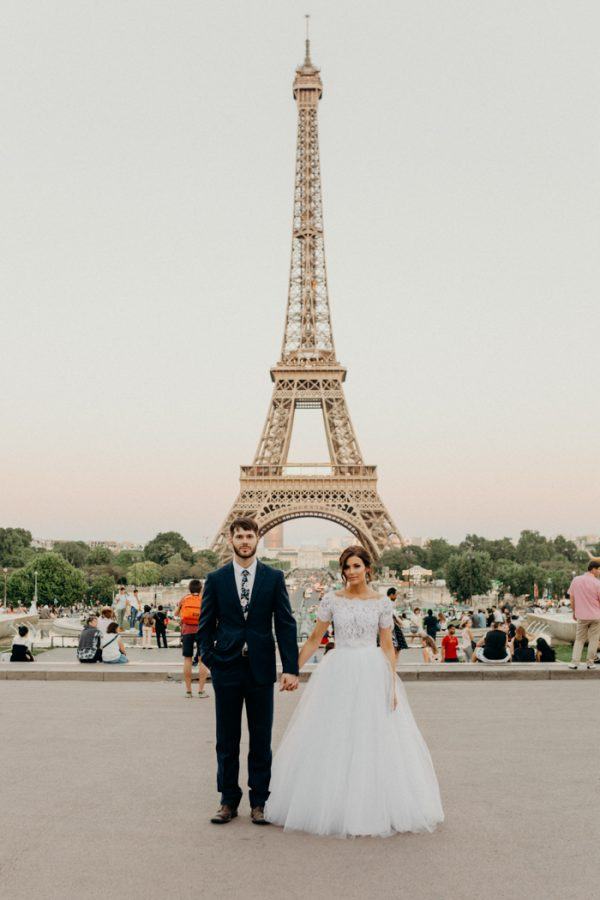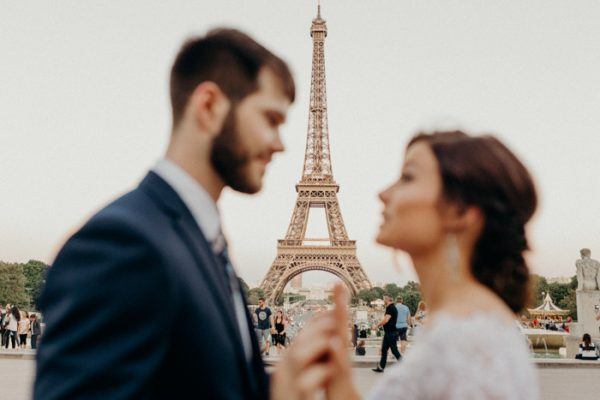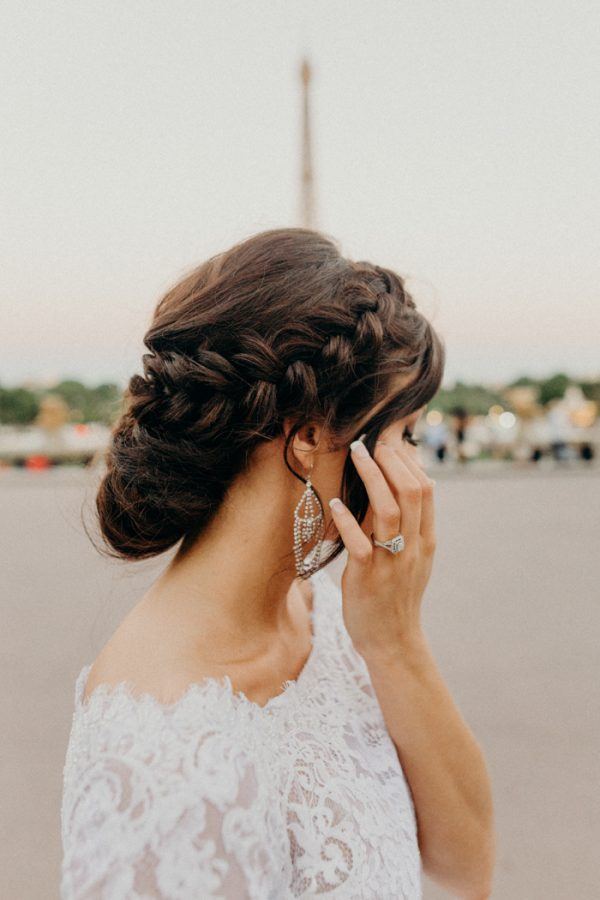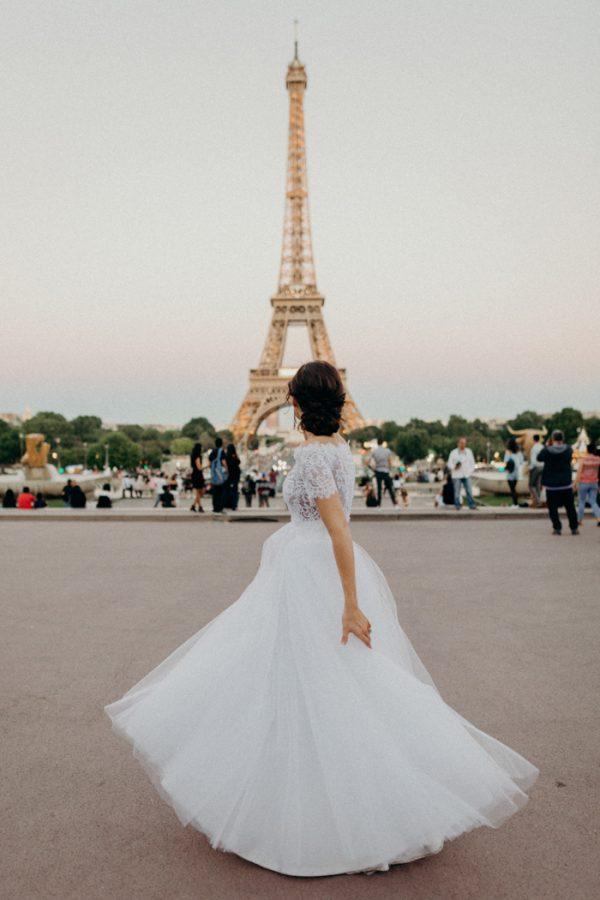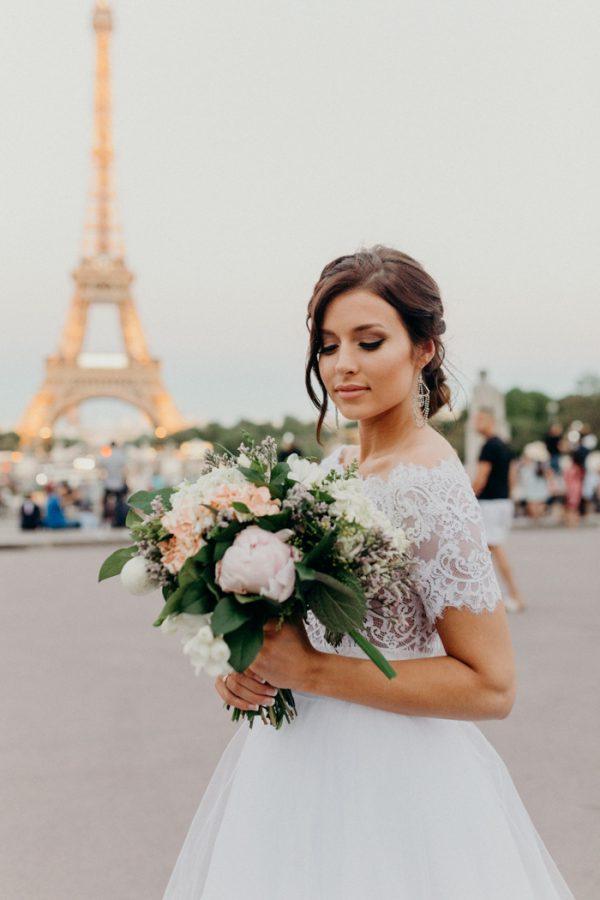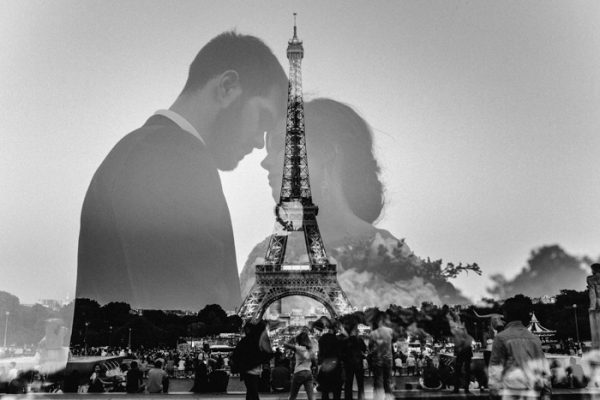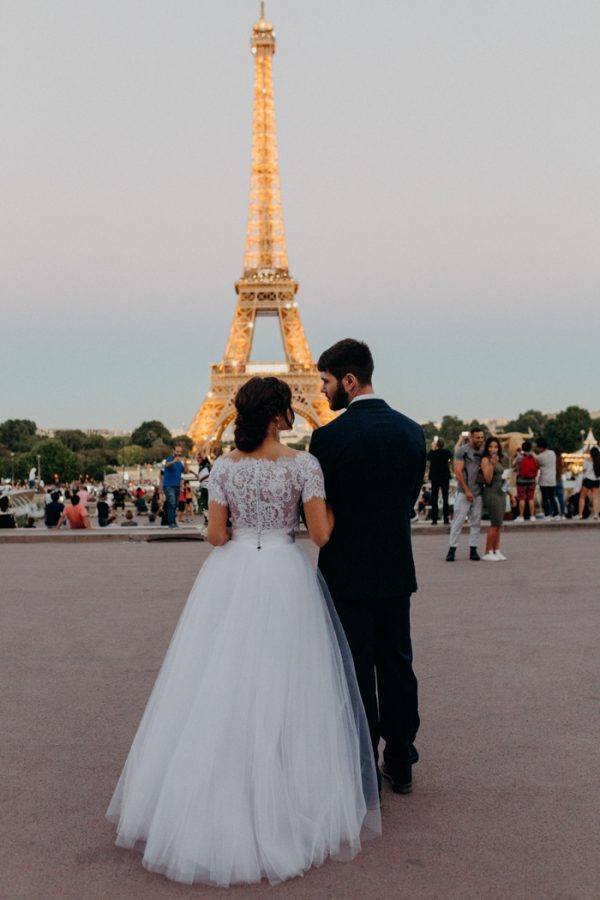 Our wedding day menu included gelato, for two. We hadn't eaten all day and by the end of the shoot we were so hungry that we stopped by a gelato stand and had to get some because almost all restaurants close at ten in Paris and that's what time we finished shooting!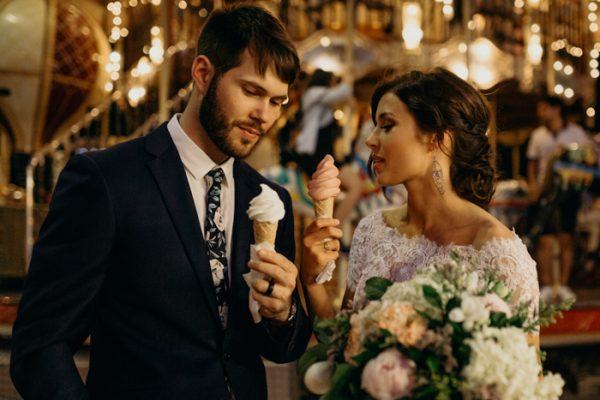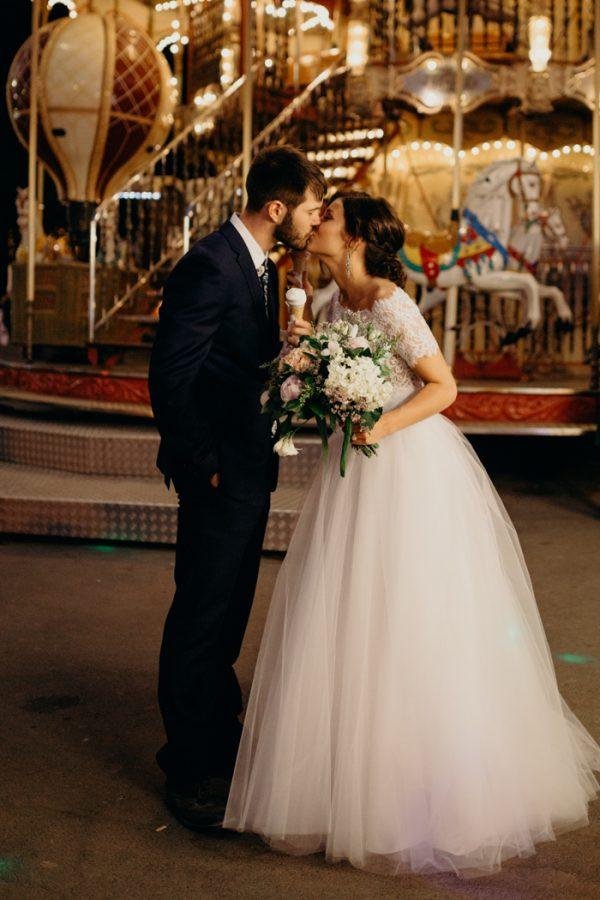 A huge congratulations to Kelsey and Don, and a special thanks to Junebug member Vic Bonvicini Photography for sharing their day with us. Want more Paris wedding inspiration? Then you've got to see this Parisian elopement inspiration on the Seine River!