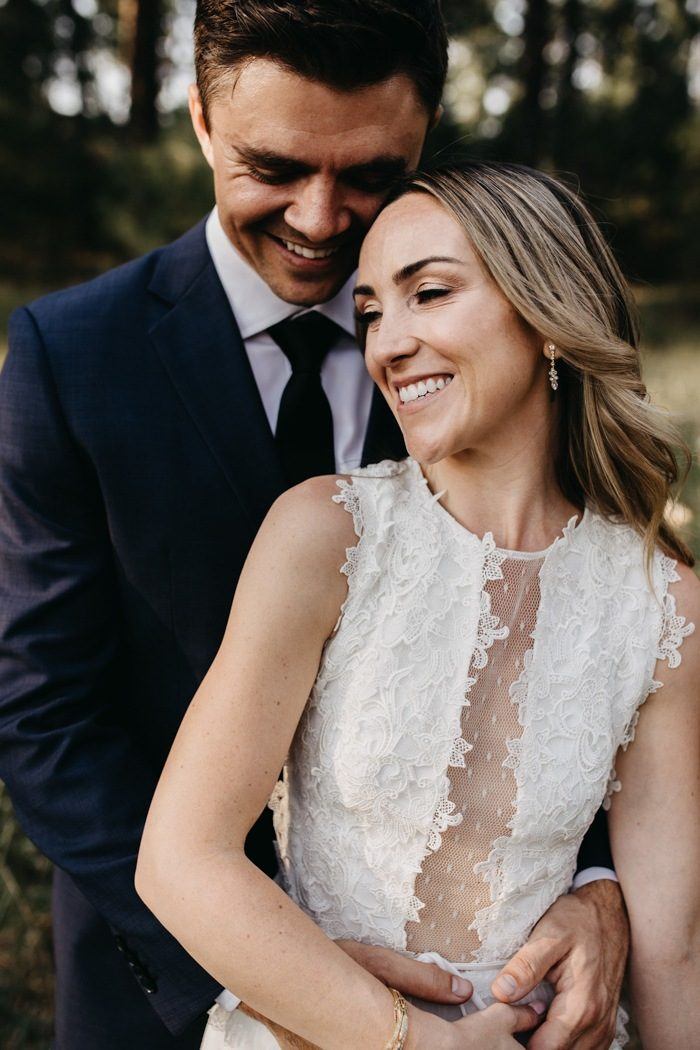 Rachel and Josh faced a disaster less than a month before their Coeur d'Alene wedding: the main focal point at Settlers Creek, the huge historic red barn, completely burned down. This creative couple didn't panic and their stunning outdoor celebration was rebuilt from the ashes, featuring a rustic gazebo, rural atmosphere, and elegant marquee setup. We love the bride's incredibly fashionable wedding dress from BHLDN contrasted with the casually understated but sophisticated décor. Floral design by Briar and Bloom created a gorgeously neutral color palette of greenery and ivory florals heavily inspired by the bridesmaids' mink grey dresses. Kat Skye Photography captured so many details and heartfelt moments from this elegant wedding, from the bride's father serenading the couple on the dance floor to a cozy family-style reception dinner.
The Couple:
Rachel and Josh
The Wedding:
Settlers Creek, Coeur d'Alene, Idaho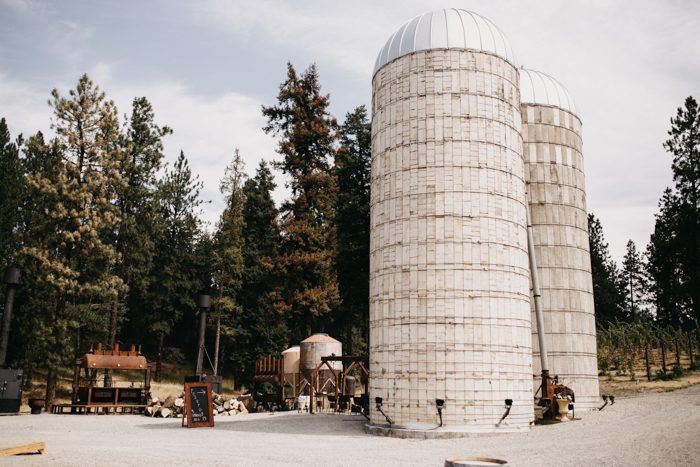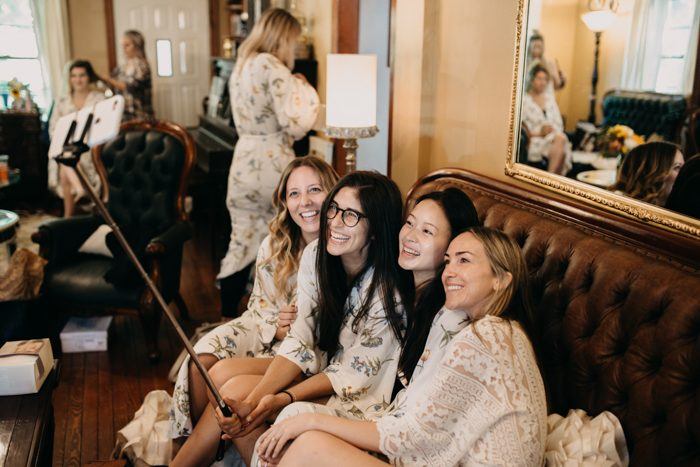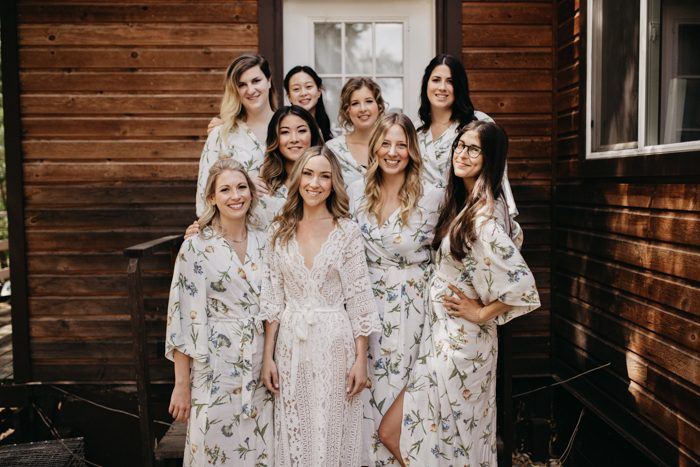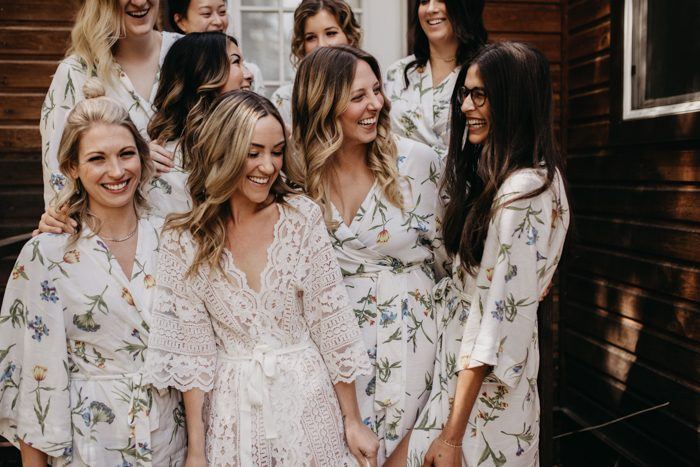 The most important thing to us was to create a weekend that represented who we are as a couple and that we integrated our communities of family, friends, and loved ones into our lives as we became a unit. For us, that meant being intentional with selecting everything from who we wanted to stand by our side at the alter, to the music, to the decor. We wanted the wedding to be about celebrating our love, and we wanted to be able to be present in the moment during the entire day.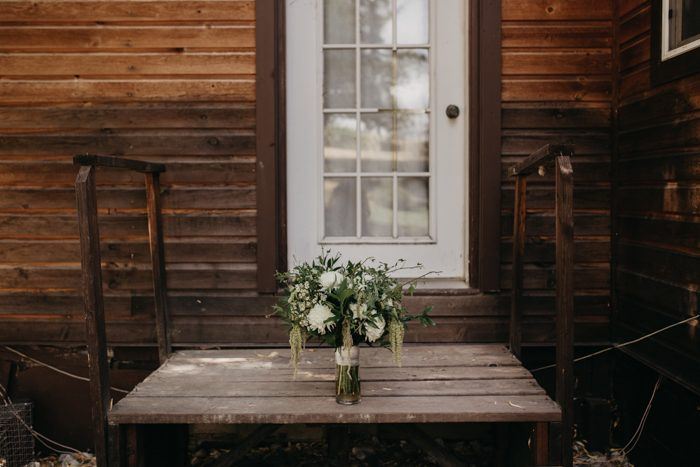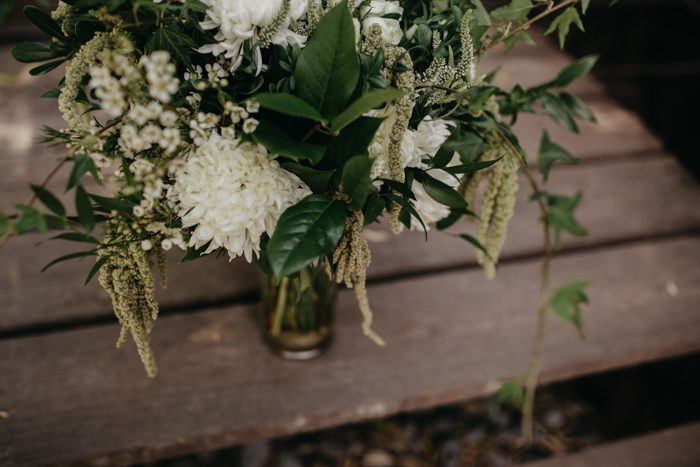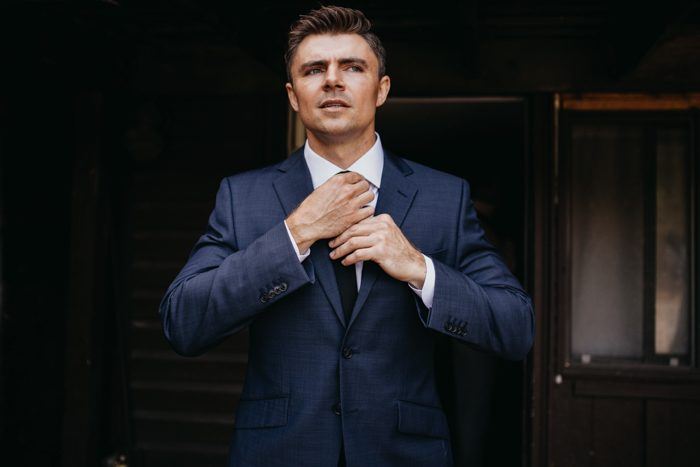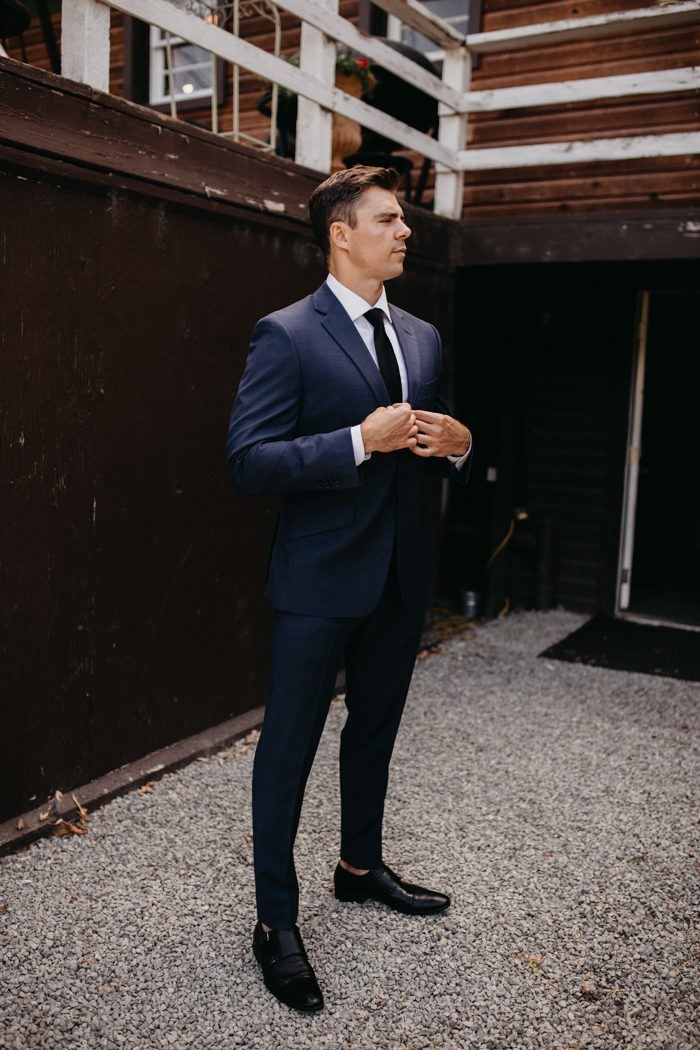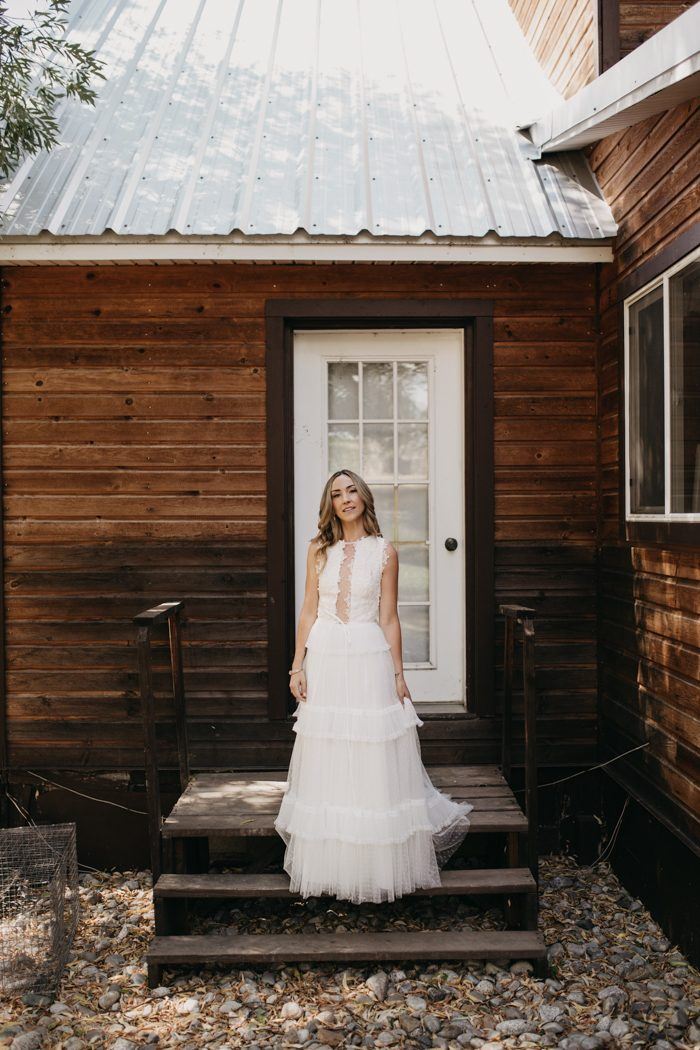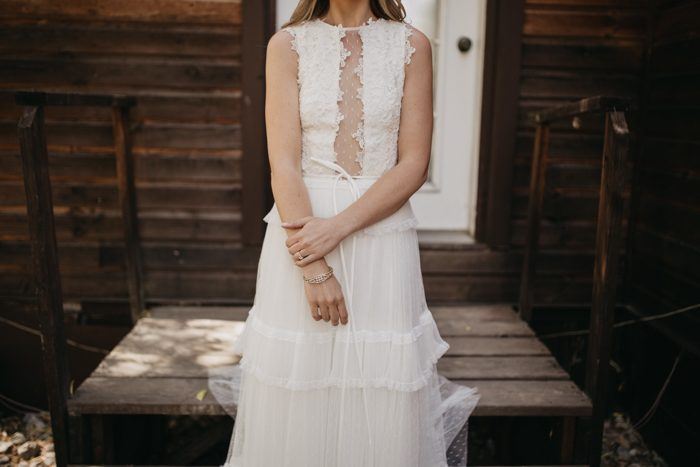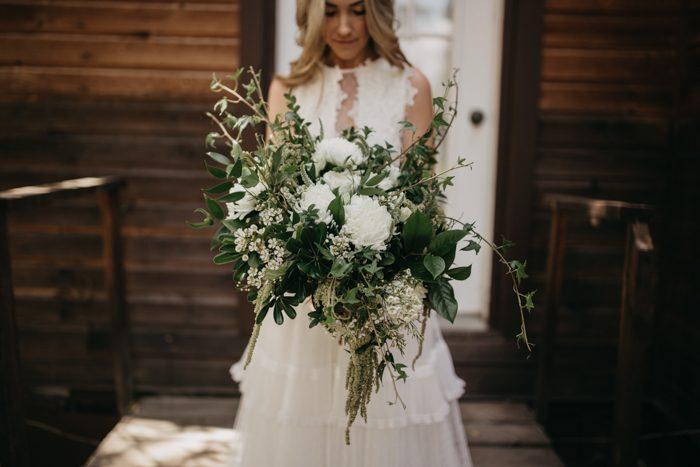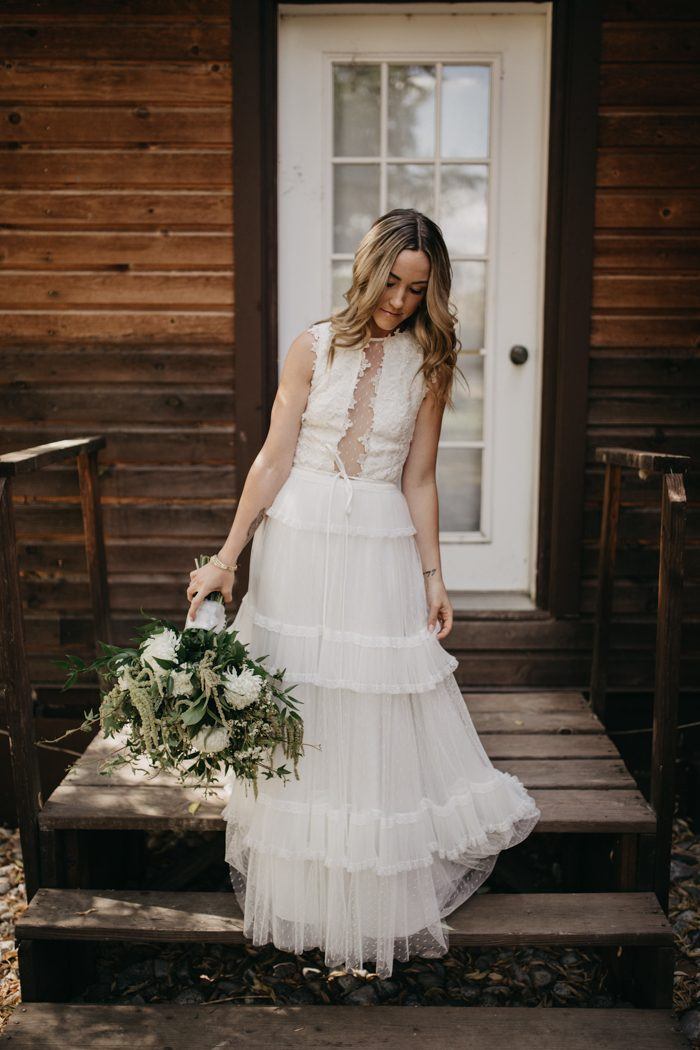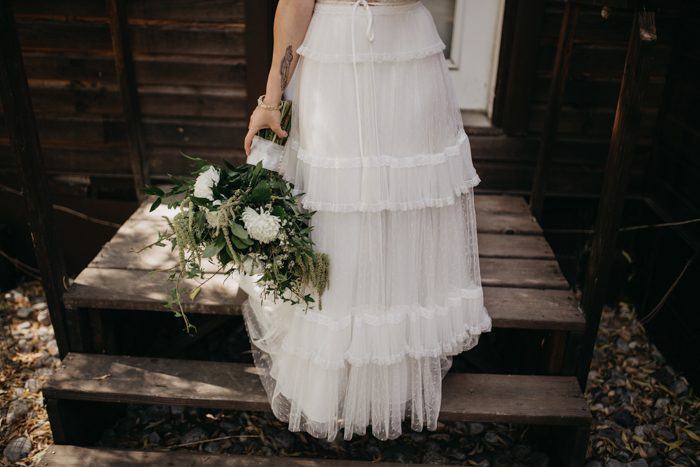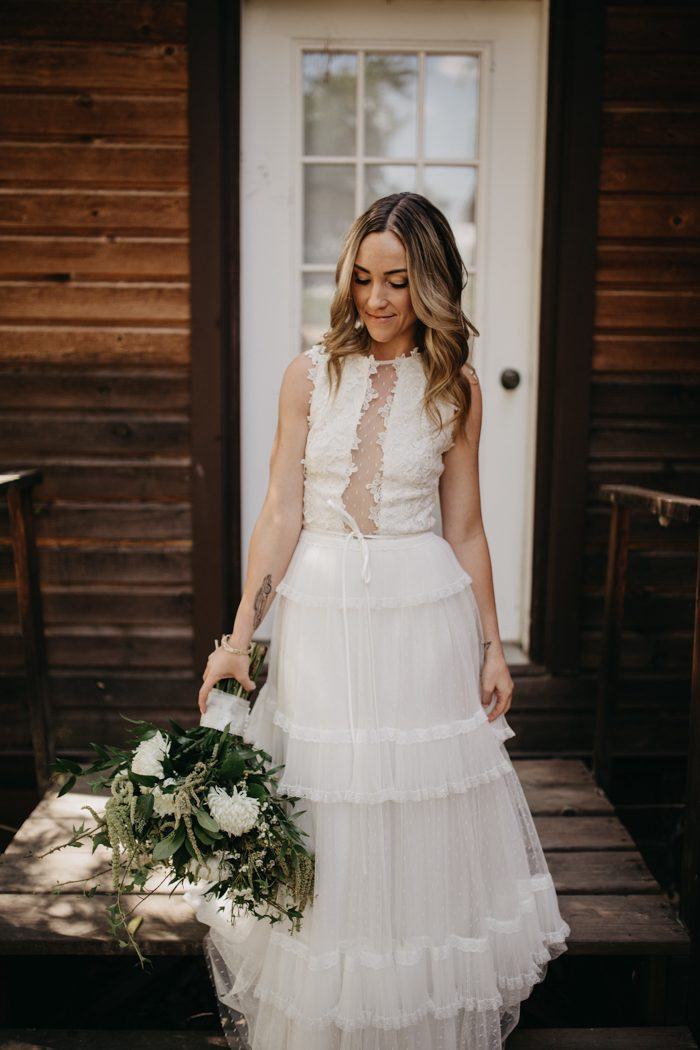 Ask for what you want and need! Nobody, not even your partner, is a mind-reader. If you want something to happen on your special day, ask for it! Tell the people you love what you need help with and how they can be supportive during the process and on the day of. Creating clear expectations to our bridal party and support system ensured that they knew how to help us be worry-free the day of the wedding so that everything could unfold around us while we could just be together and bask in the experience!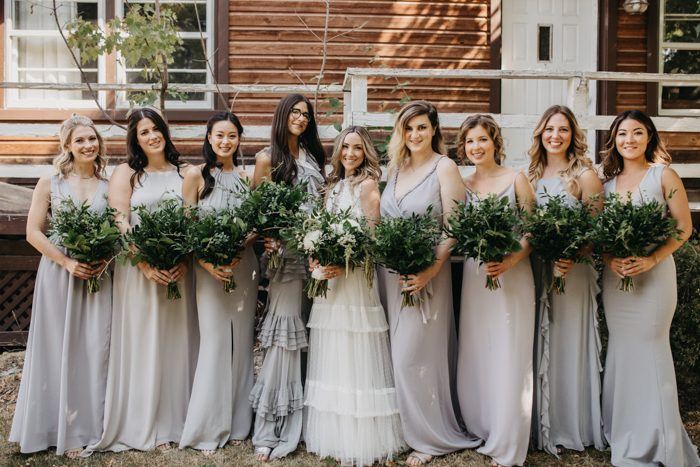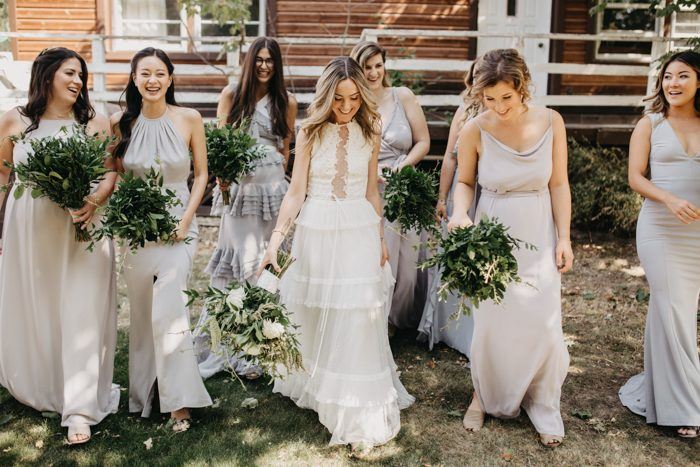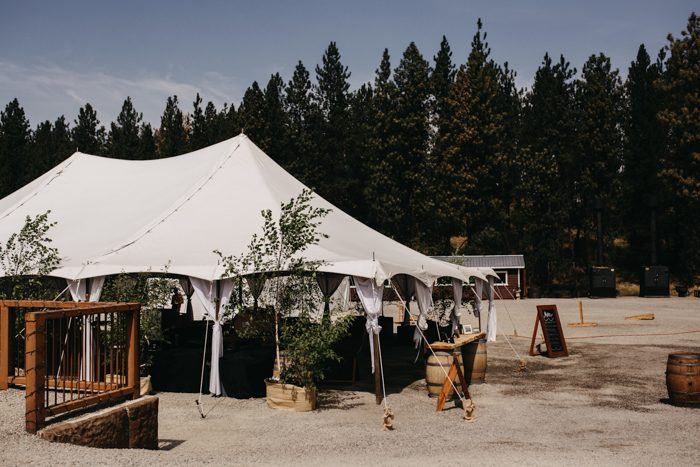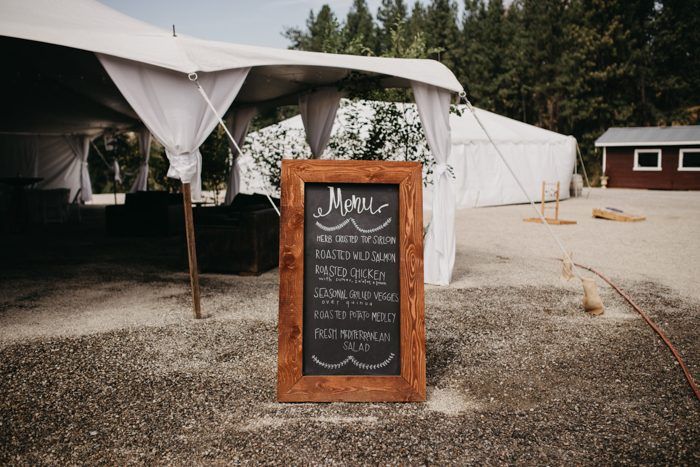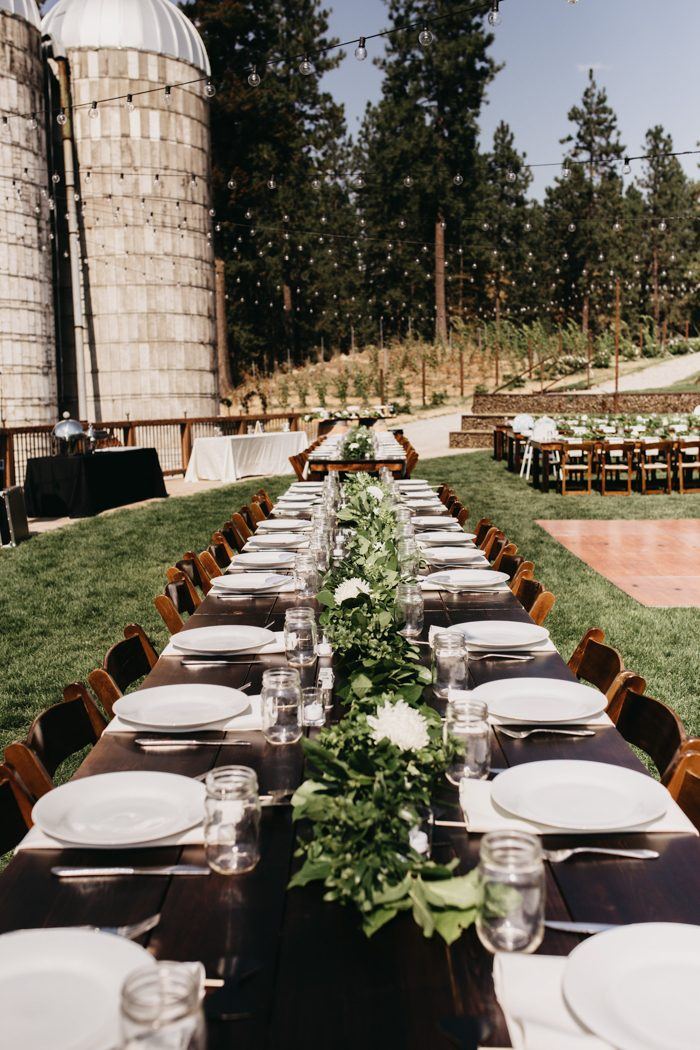 We wanted an outdoor rustic venue. Josh found Settlers Creek and that was it, we knew! We loved that it was family-run and that they had experience working with diverse clients and group sizes. They were amazing to work with; they covered food, decor, set up, tear down, and wedding planning support. They were amazing!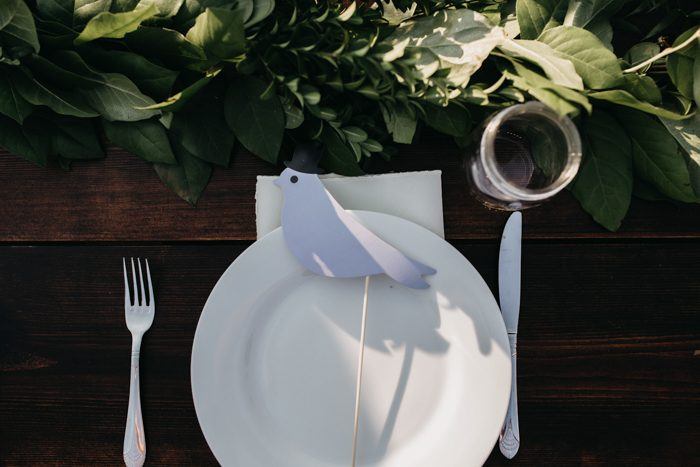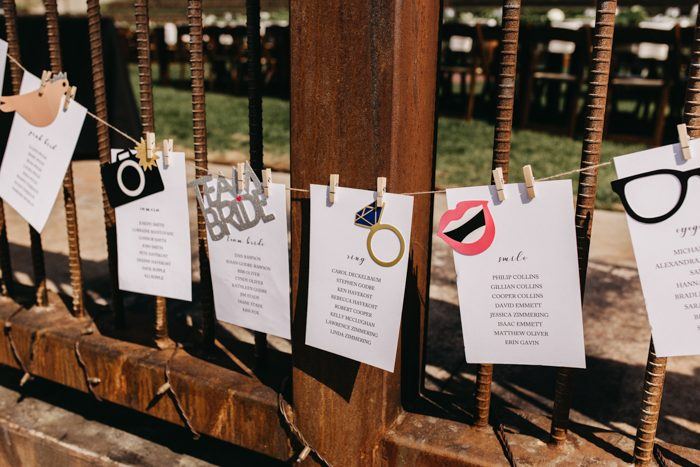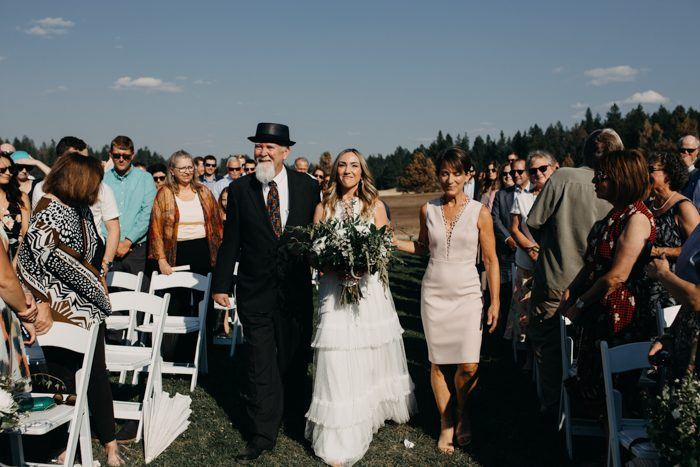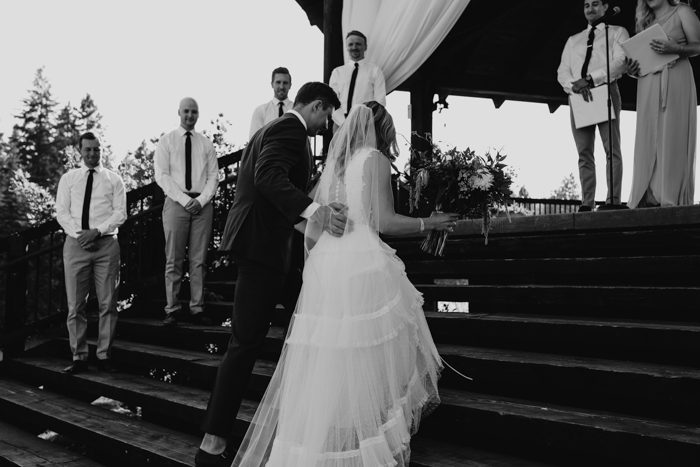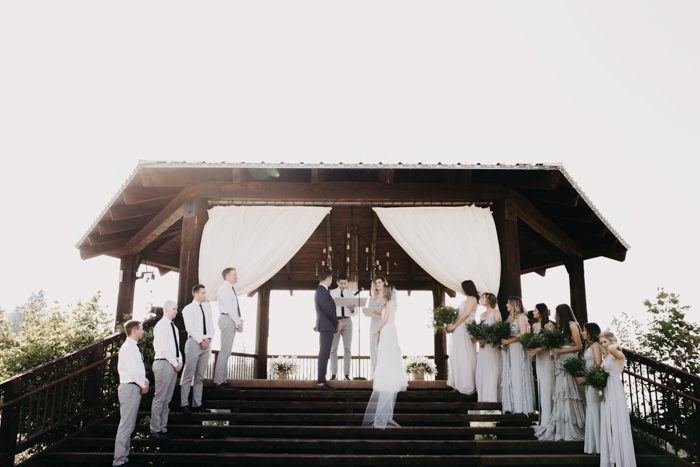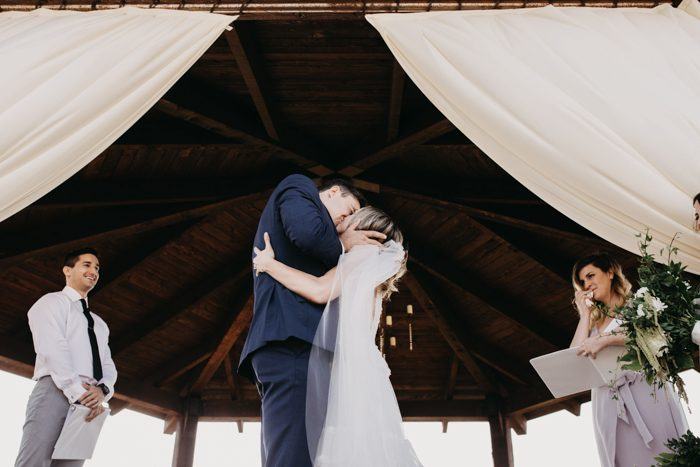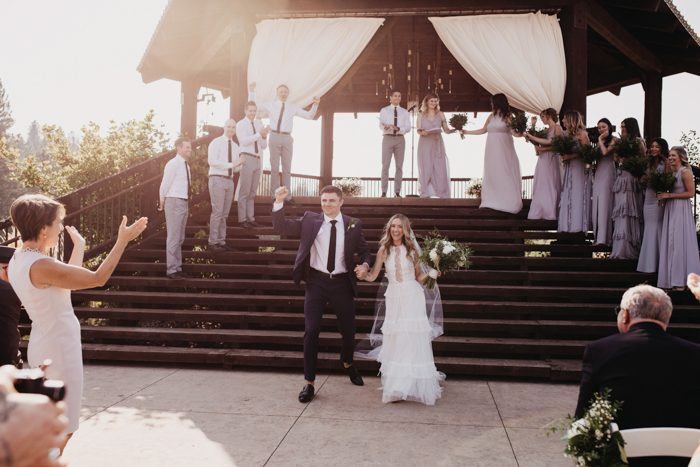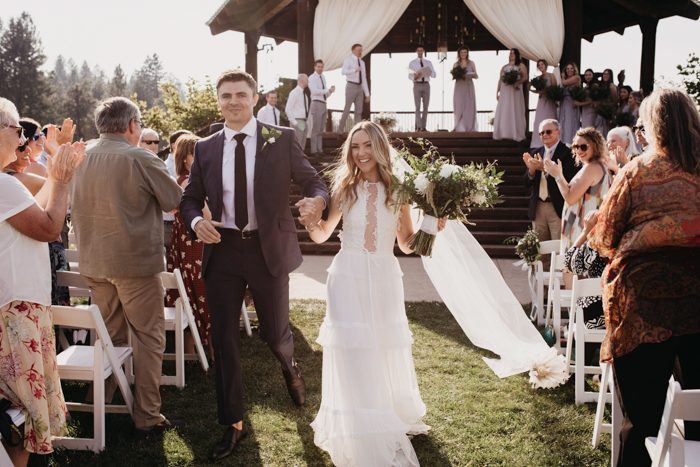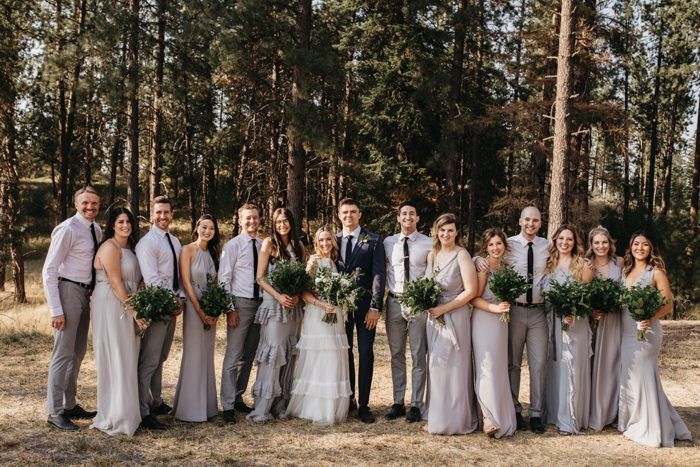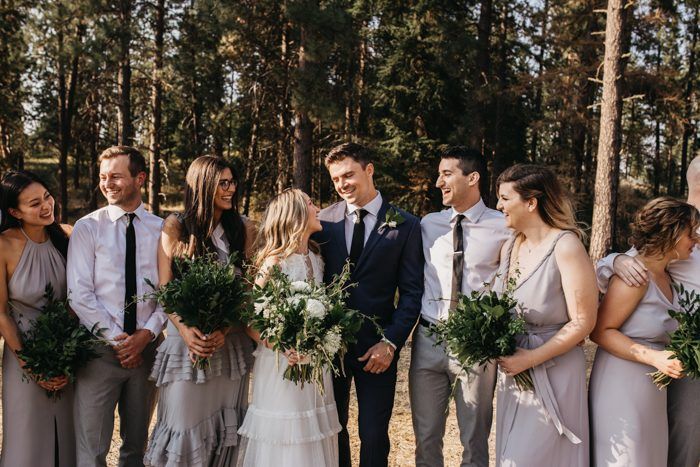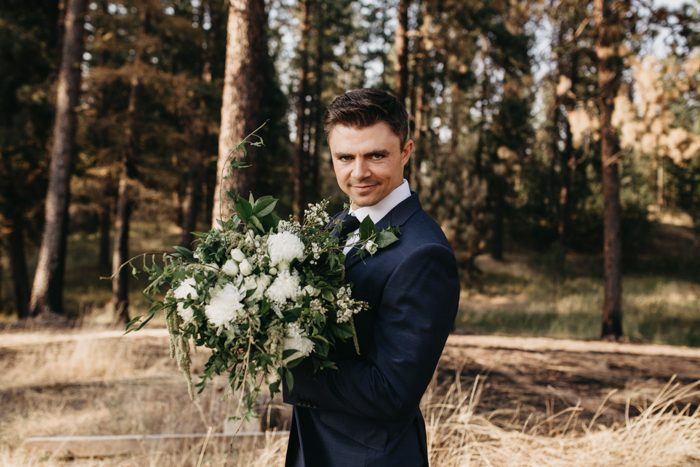 We are both outdoorsy people, so we knew we wanted to be outdoors. We also wanted the event to feel important, so a level of formality was built into the vibe. Most of all, we wanted people to have fun and be themselves!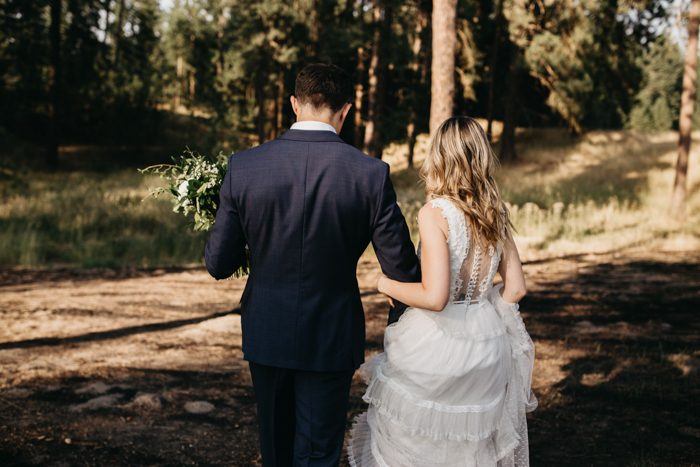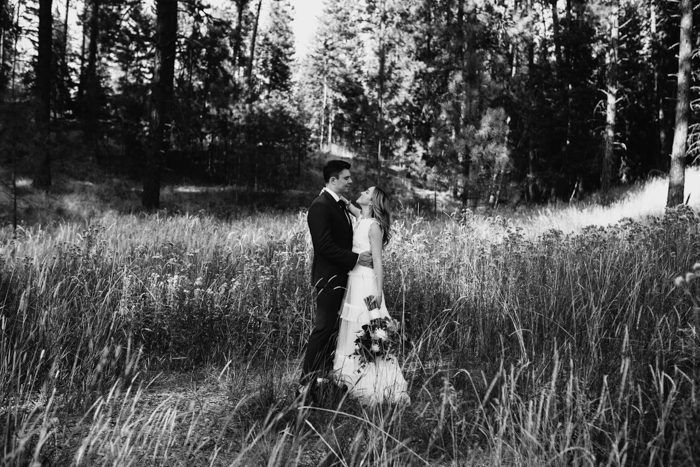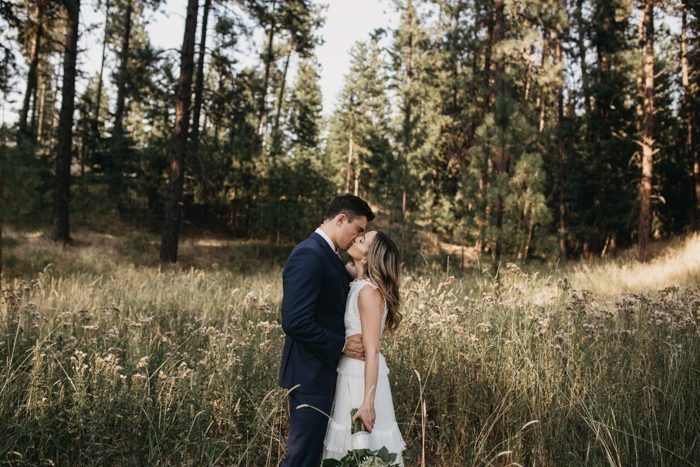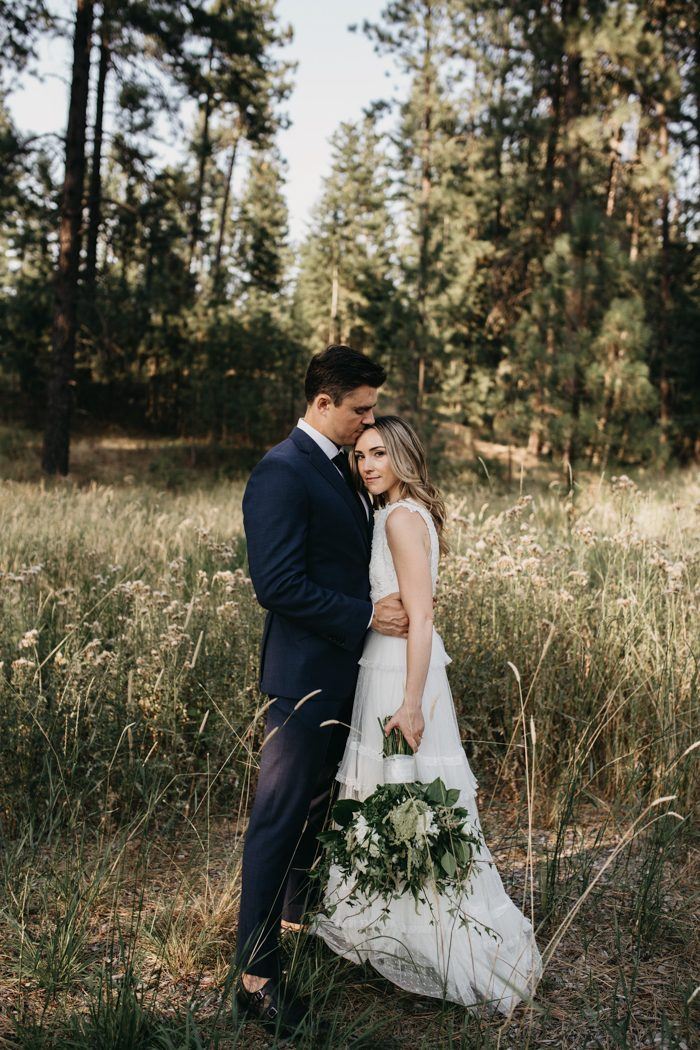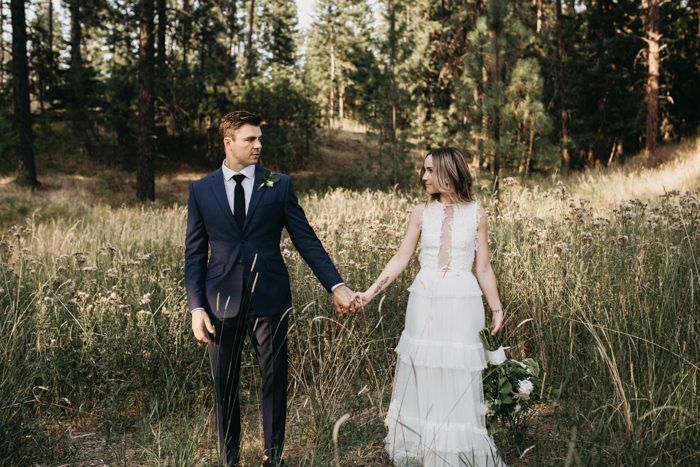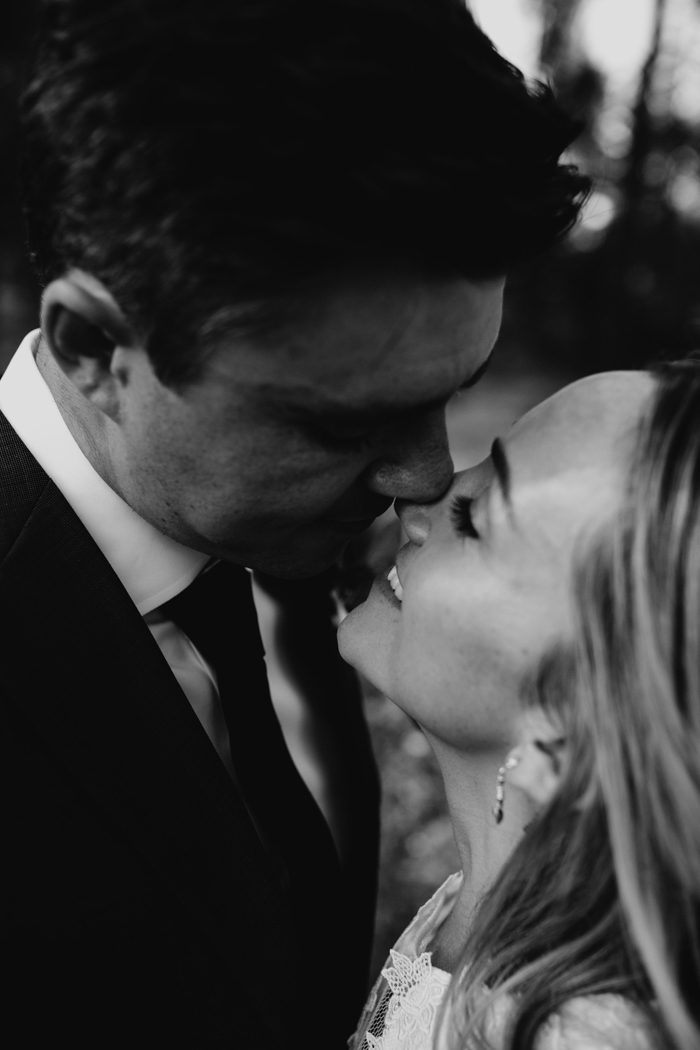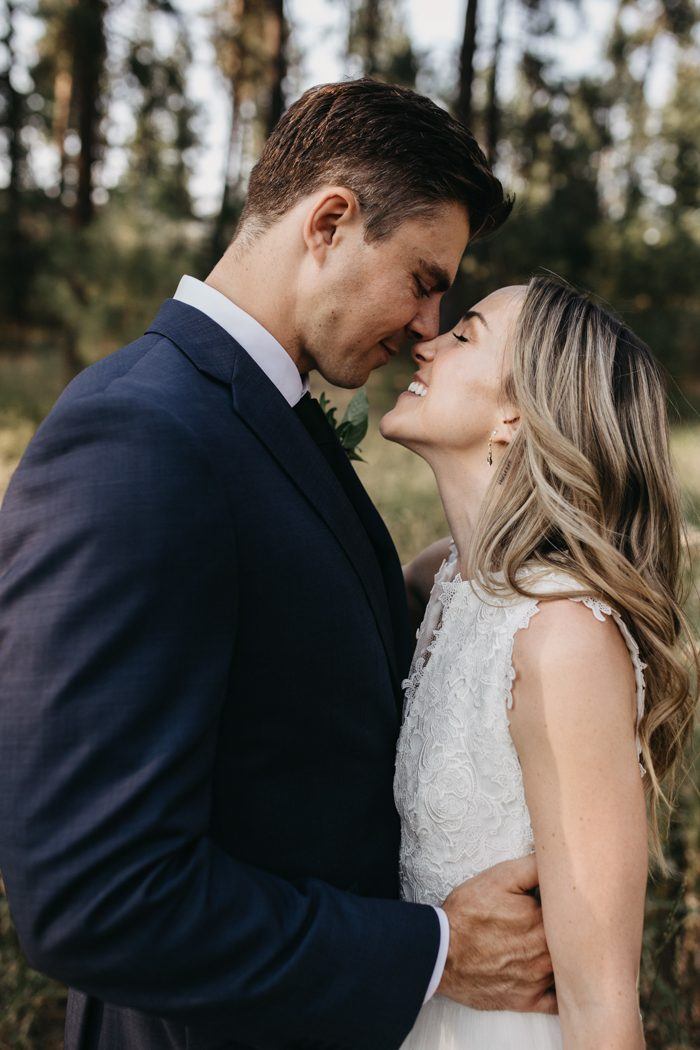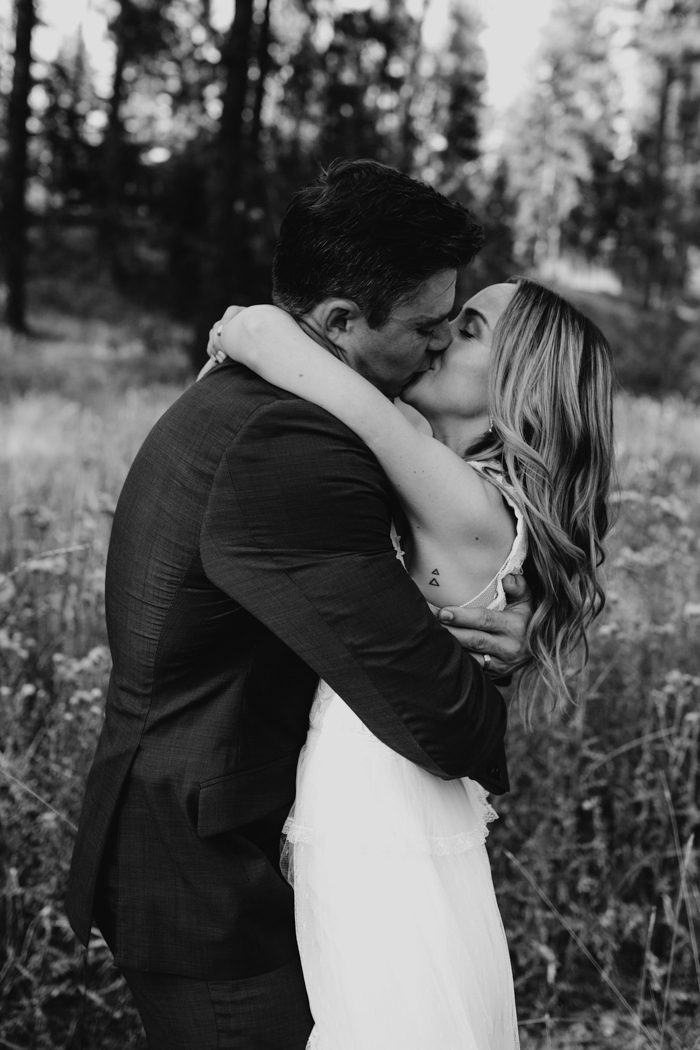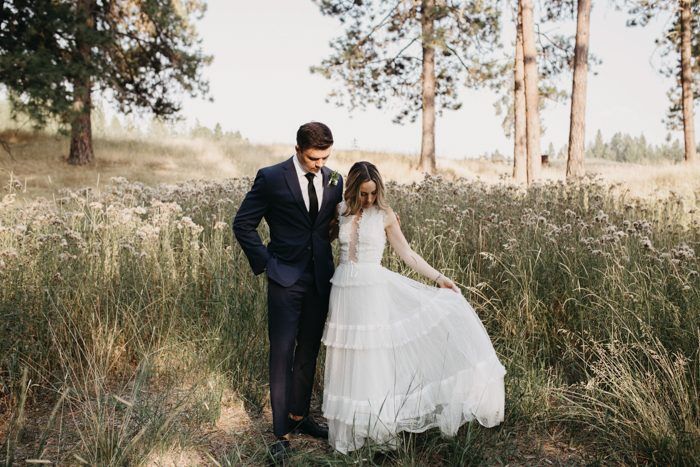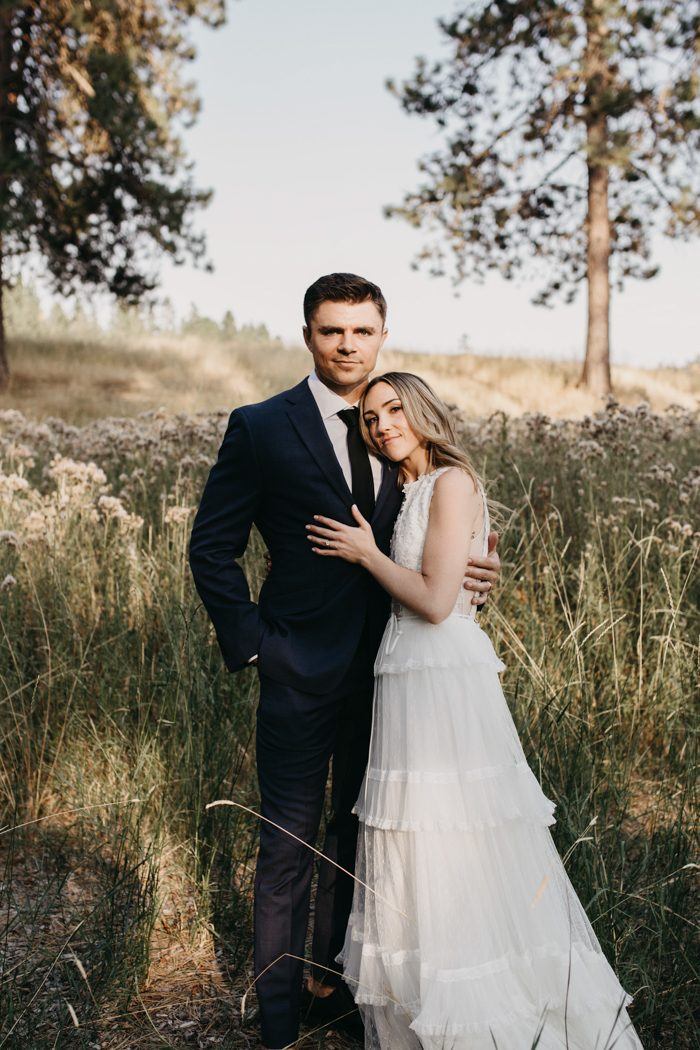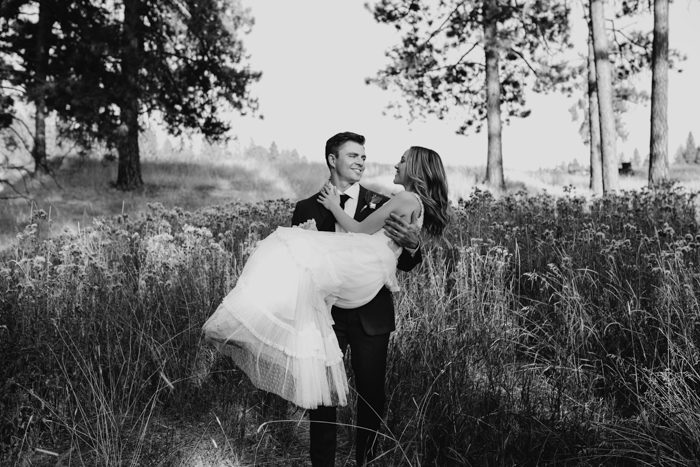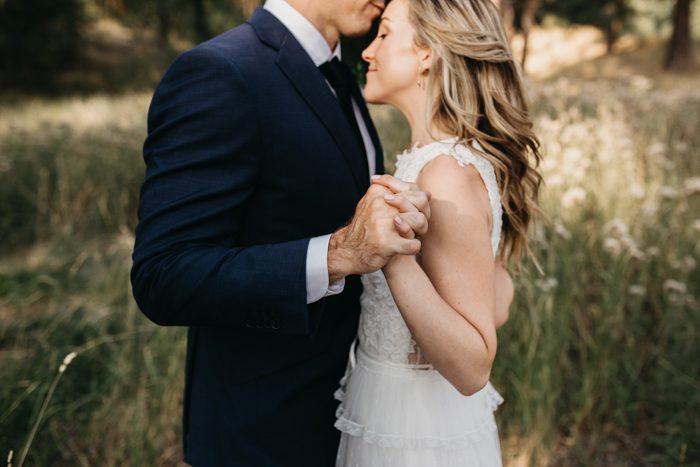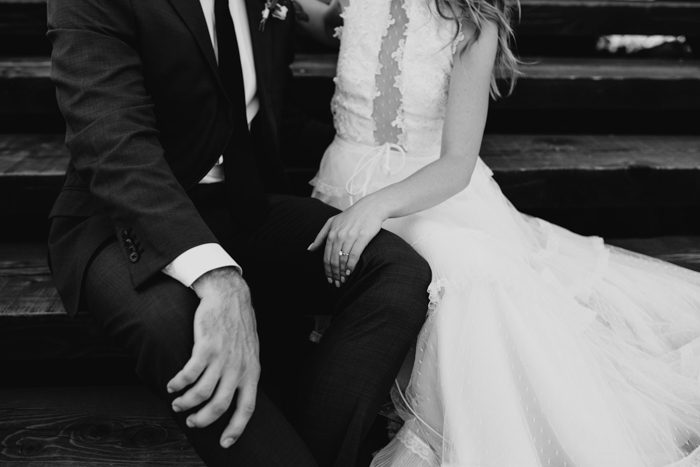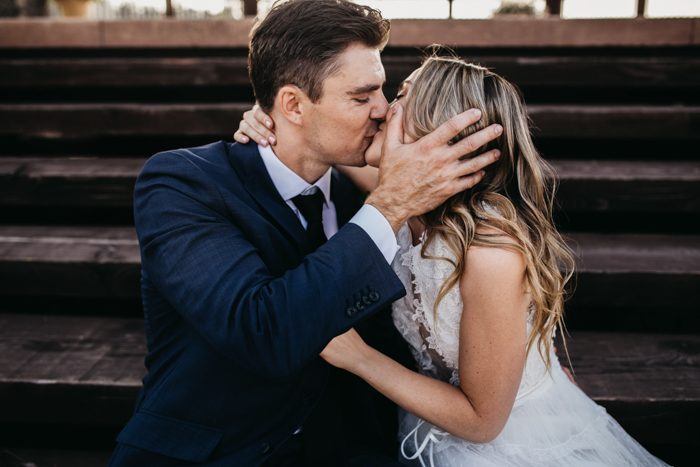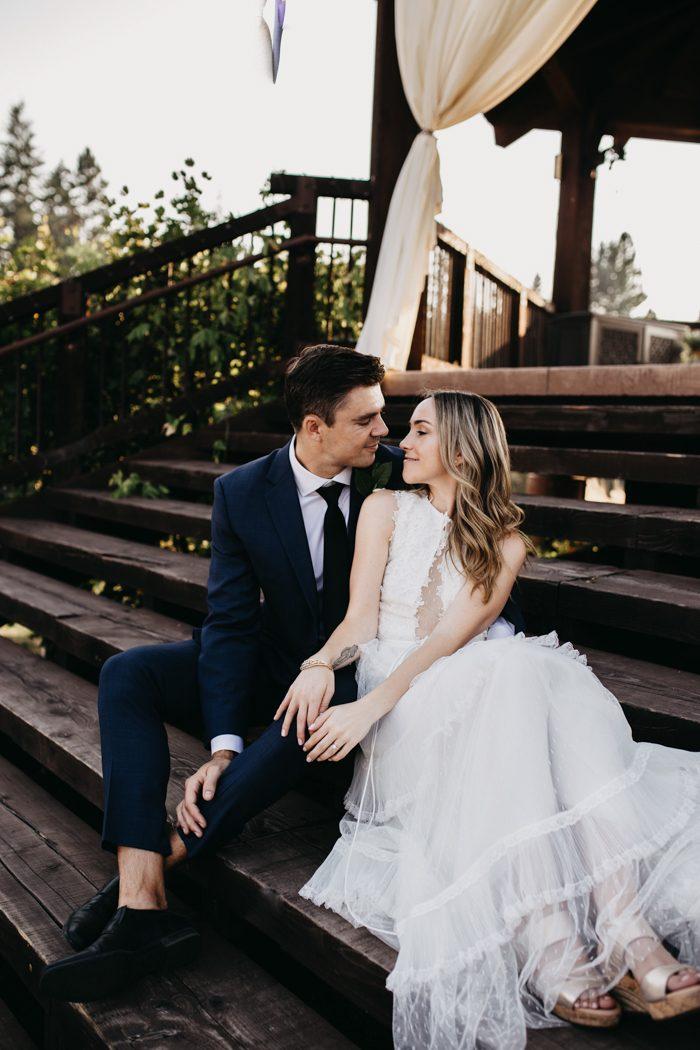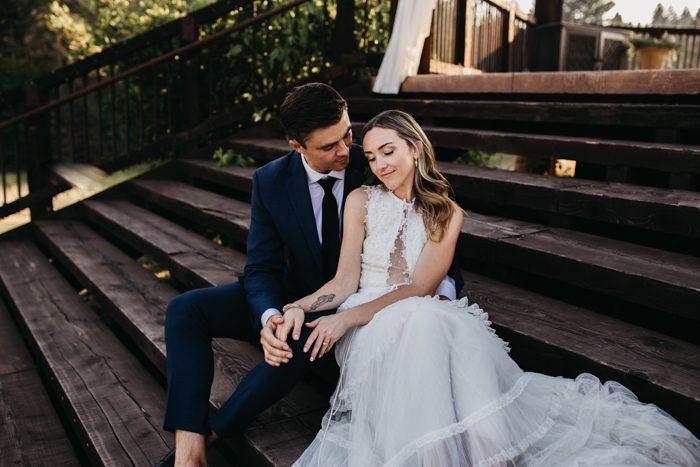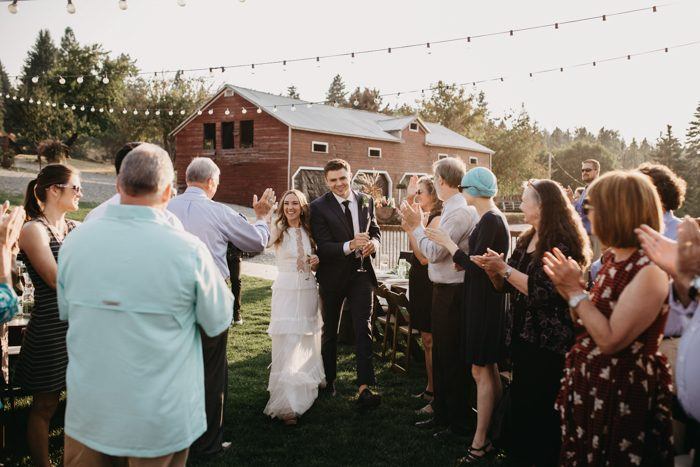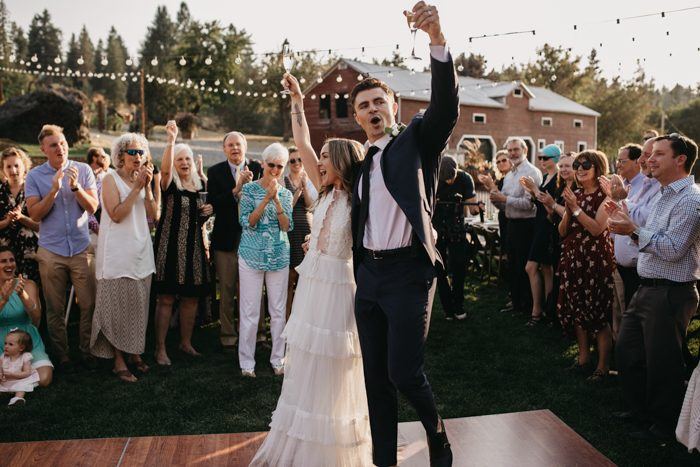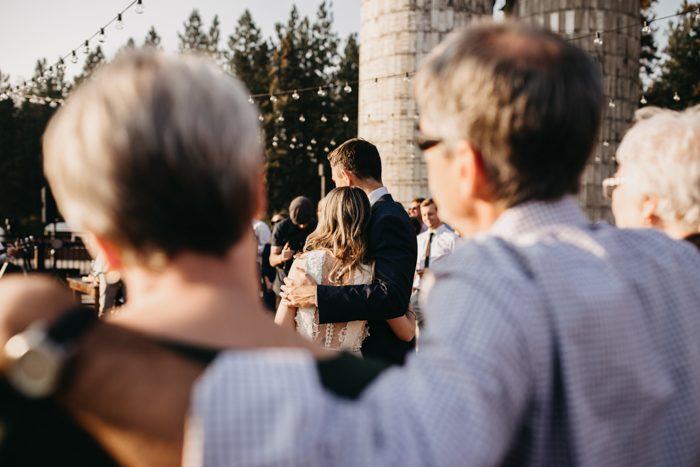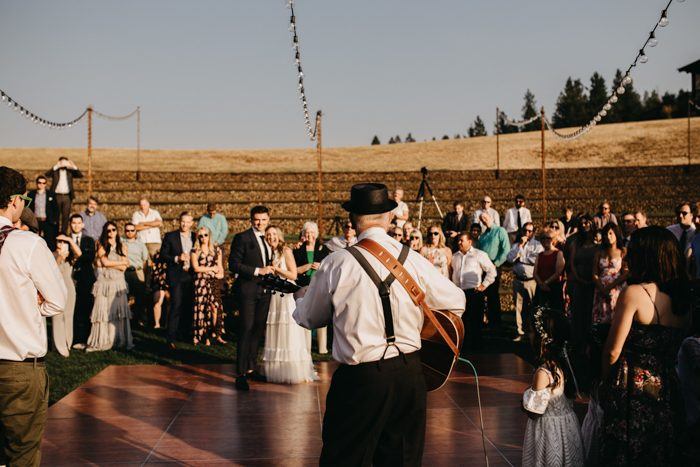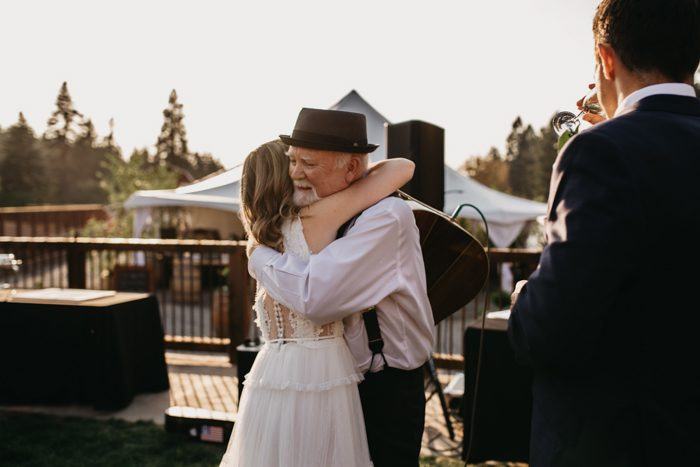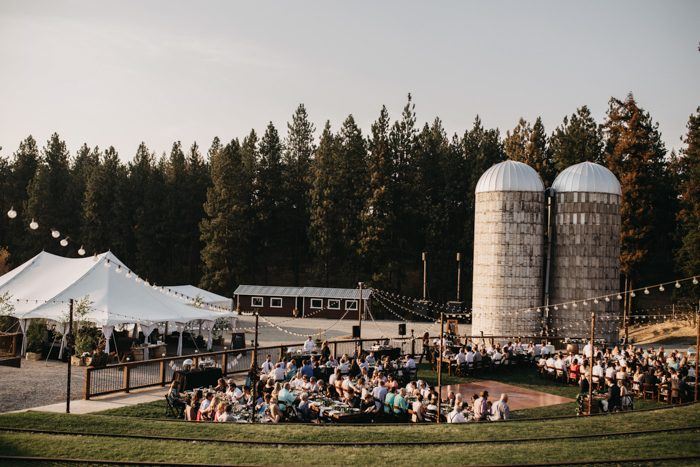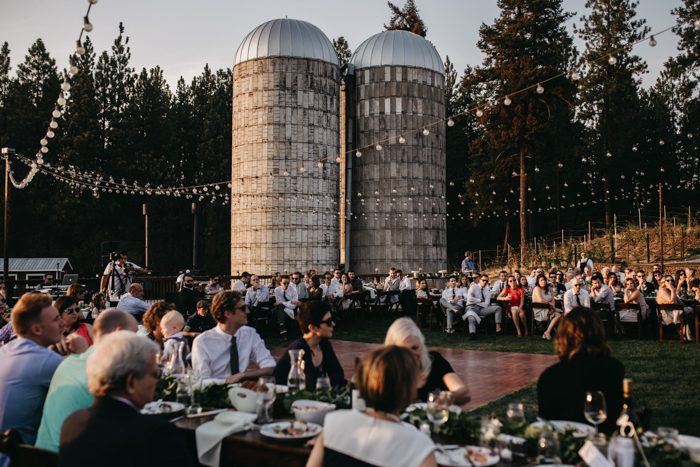 We chose "neutral" colors…we didn't really have colors. Our florals were mostly greenery. Rachelwanted her bridesmaids to feel comfortable in confident in what they wore, so she gave them a "neutral" palette and let them choose their dresses. The groomsmen ended up wearing pants that were a similar color to their dresses, so that worked well. We didn't want the colors to be louder than the experience or people!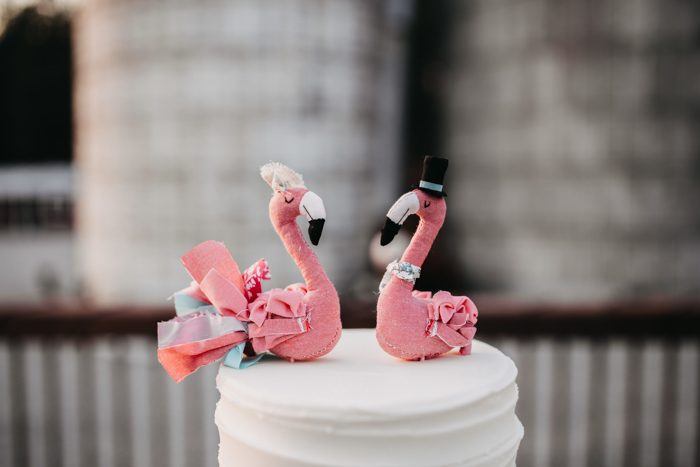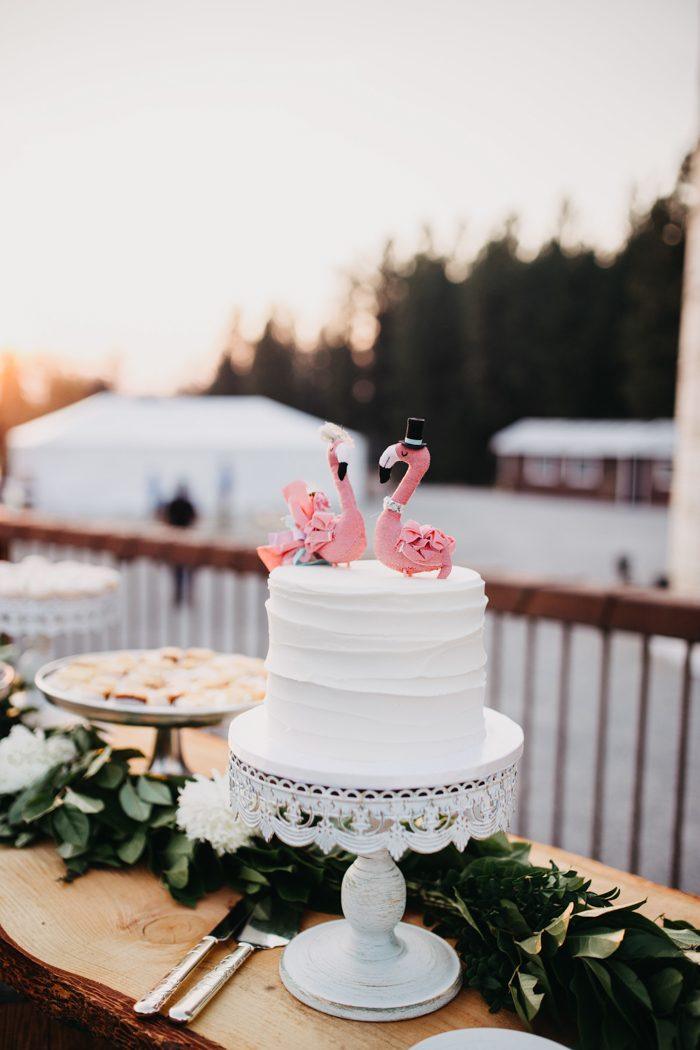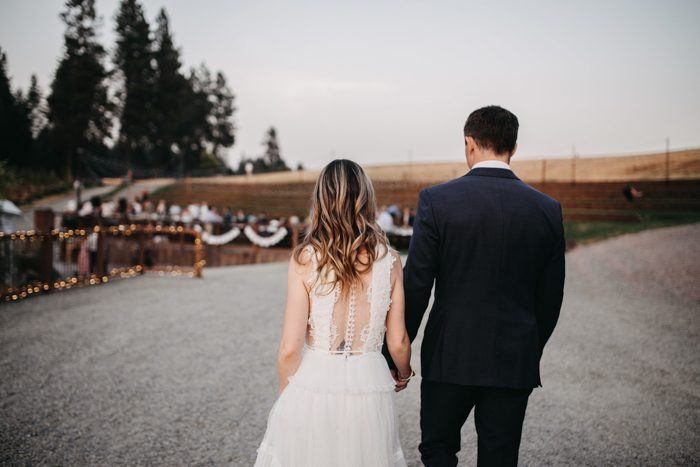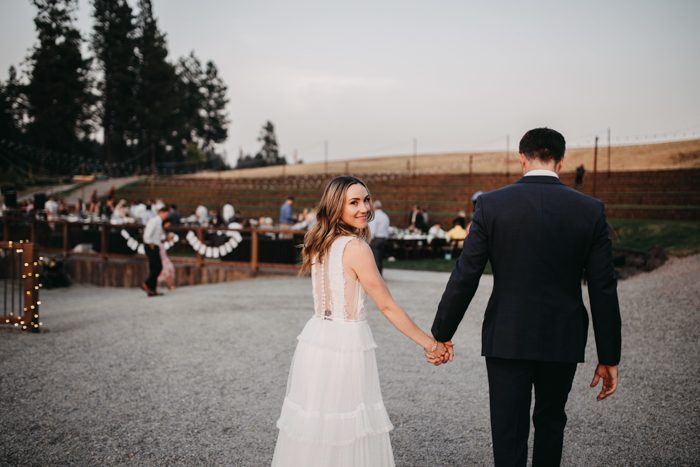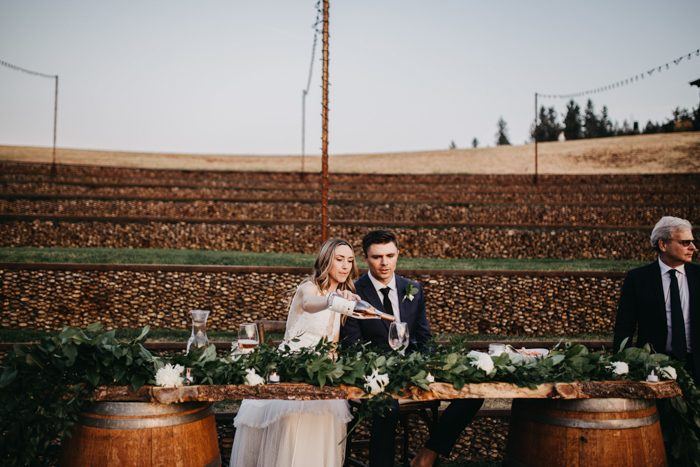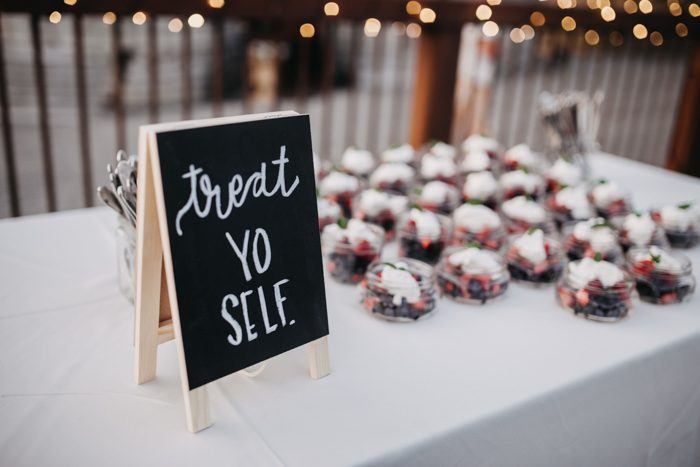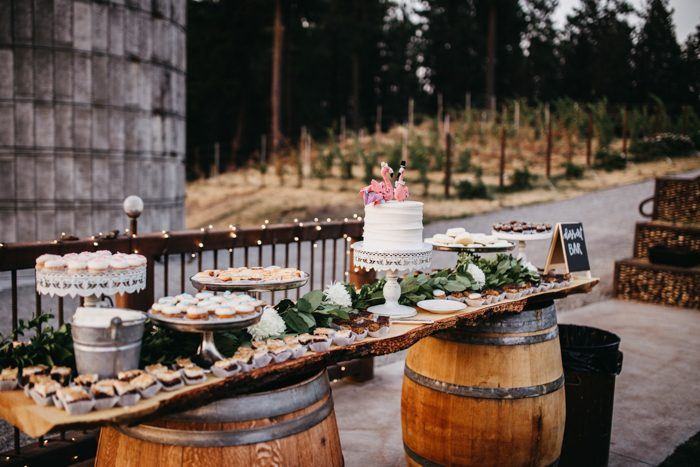 Bridal Party Processional: Blood Brothers by Ingrid Michaelson
Bride Processional: Turn to Stone by Ingrid Michaelson
Recessional: On Top of the World by Imagine Dragons
First Dance: Come What May from Moulin Rouge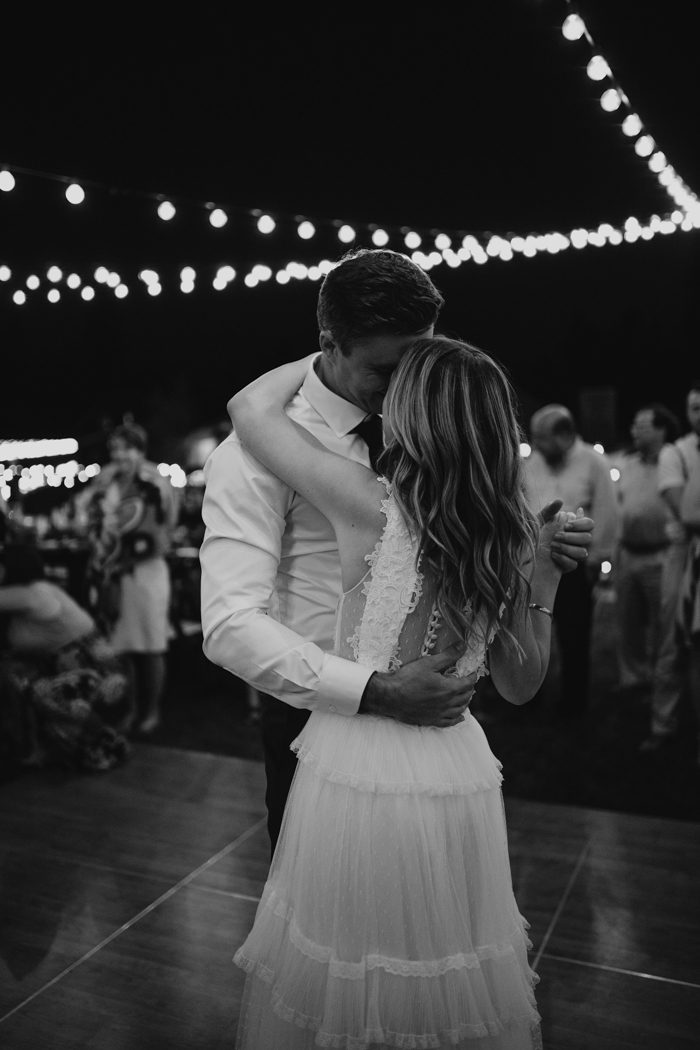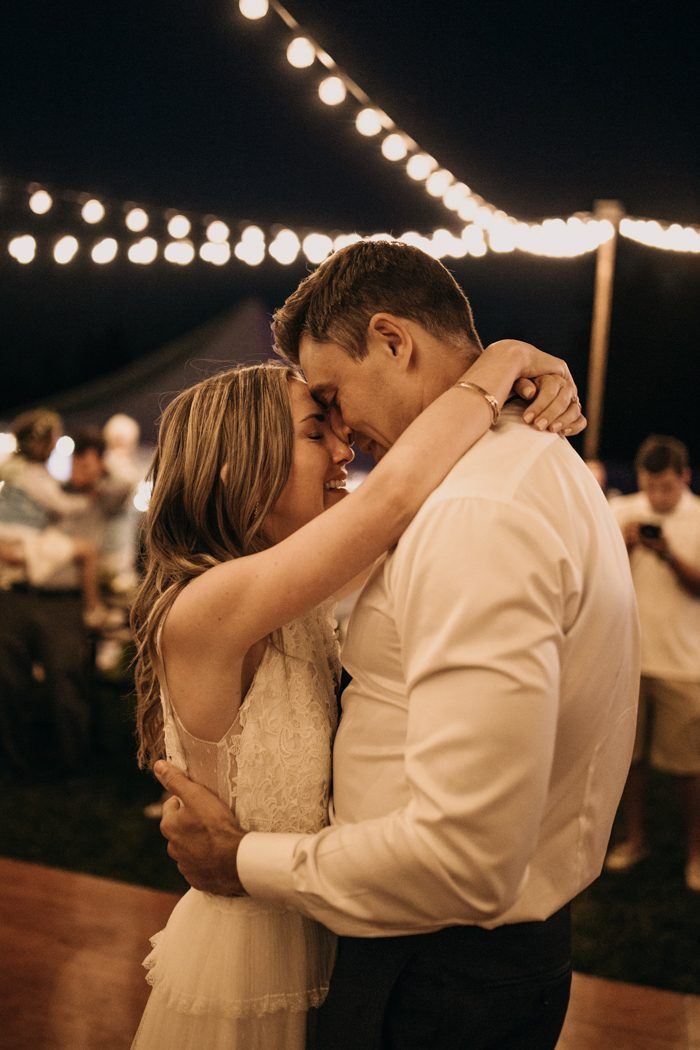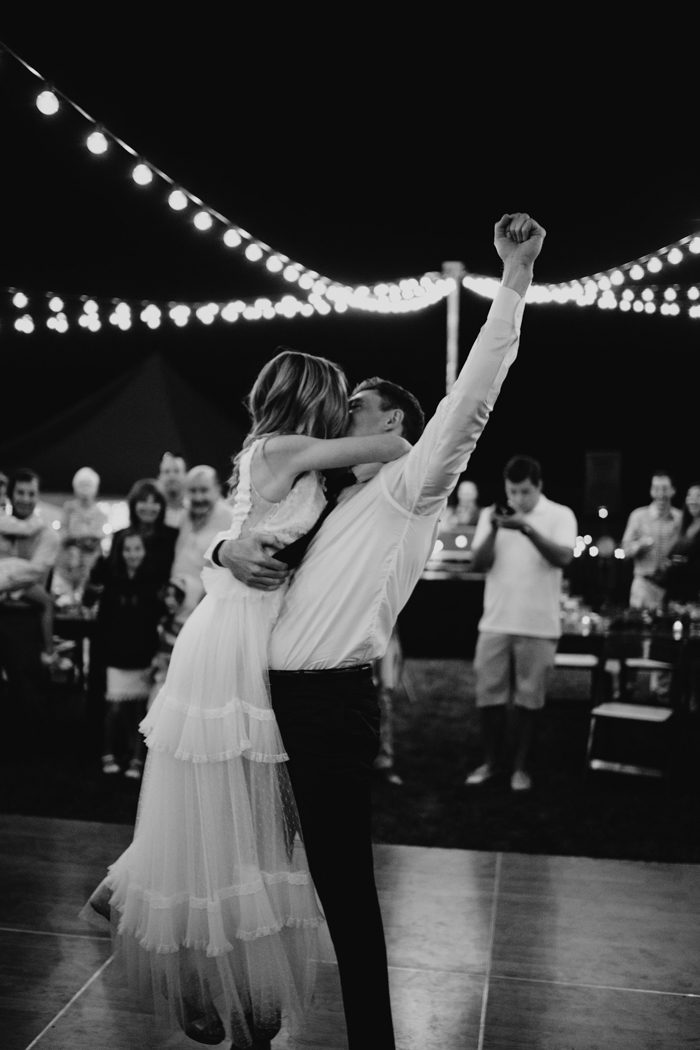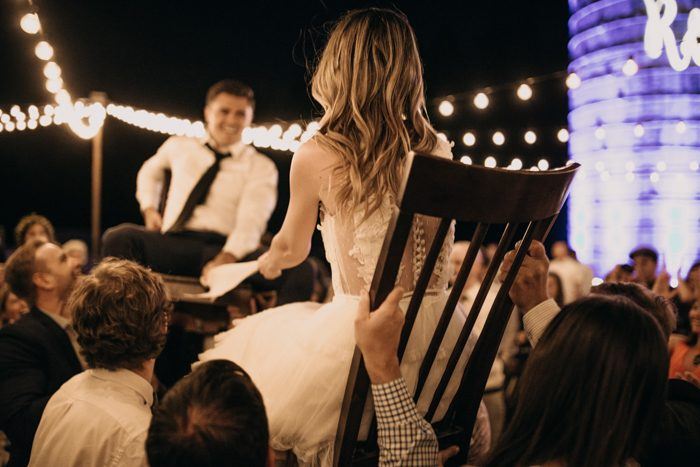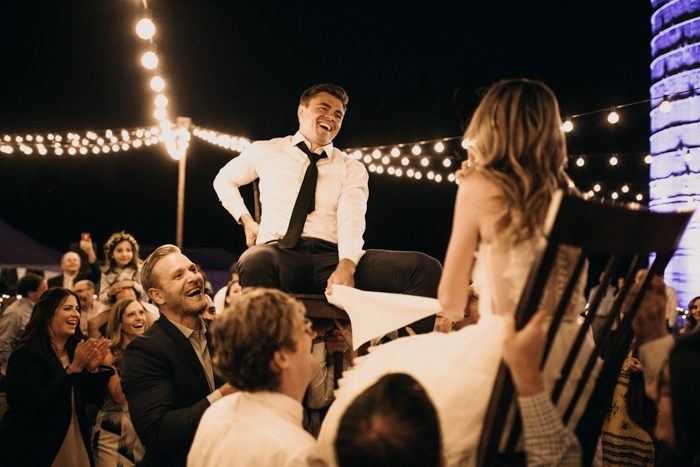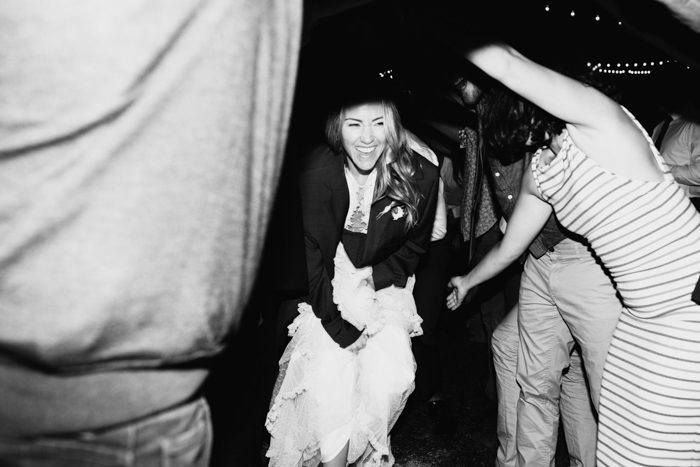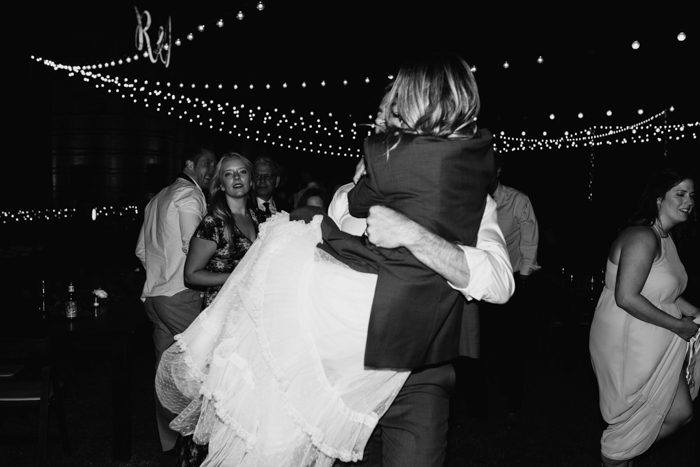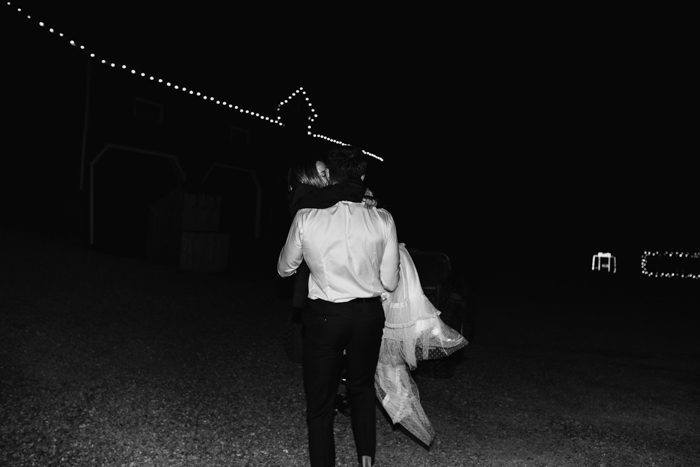 Congratulations to Rachel and Josh on their elegant rustic wedding and special thanks to Kat Skye Photography for capturing such a beautiful and emotional day! For more elegant farm wedding inspiration, check out this modern romantic Alberta farm wedding.