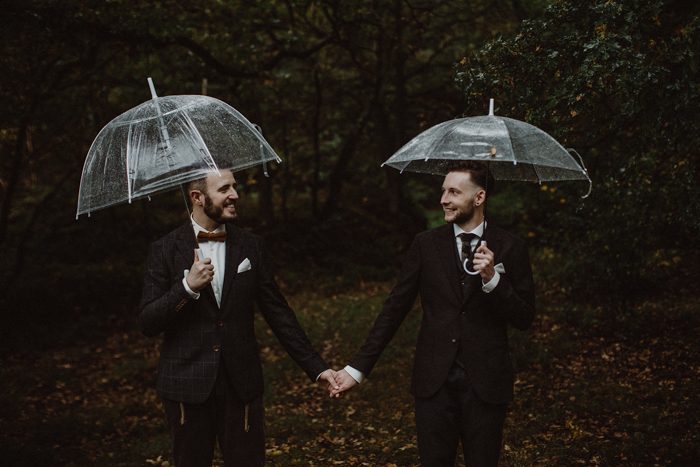 While most couples choose Gatsby glam for 1920s-inspired weddings, Flo and Flo decided to go a jazzier route for their retro wedding at Café Basico. This stylish couple totally transformed the cozy café space with string lights, metallic balloons and paper fans, moody florals, and black and gold table decor. And they asked their guests to dress in '20s-inspired attire to stay true to the theme. Before their fabulous party started, the grooms had one of the sweetest first looks in the rain and an intimate yet lively ceremony that ended with a flurry of gold confetti. Soul Season Photography went above and beyond to capture every unique detail these grooms planned, as well as every organically intimate moment they shared throughout their special day.
The Couple:
Flo and Flo
The Wedding:
Café Basico, Kreuztal, Germany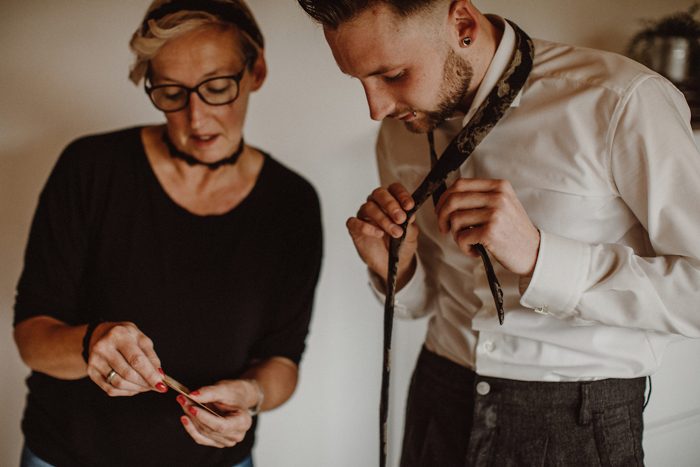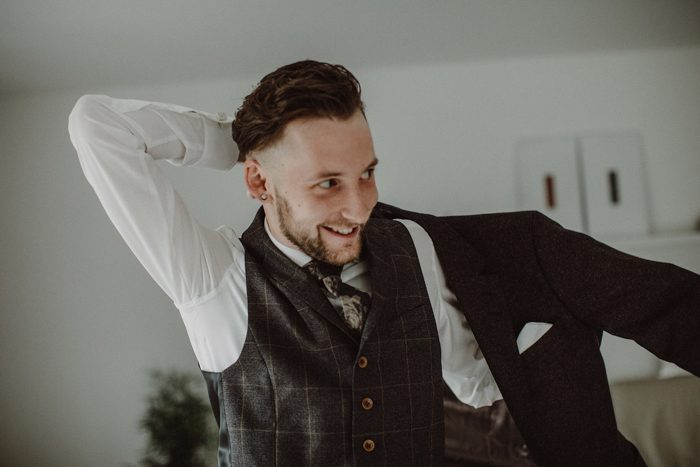 It was especially important for us to plan our wedding in such a way that it reflects our motto and its authenticity. We wanted to create an atmosphere in which we could feel comfortable together with our guests and celebrate in style. Particularly important to us was the choice of location, in order to be able to coordinate everything else on the local conditions.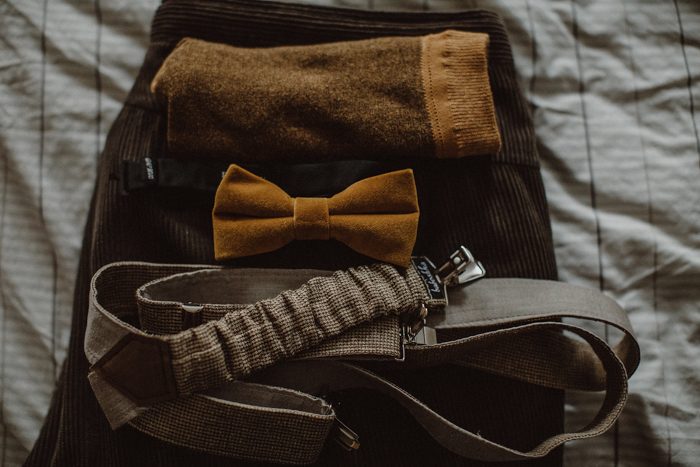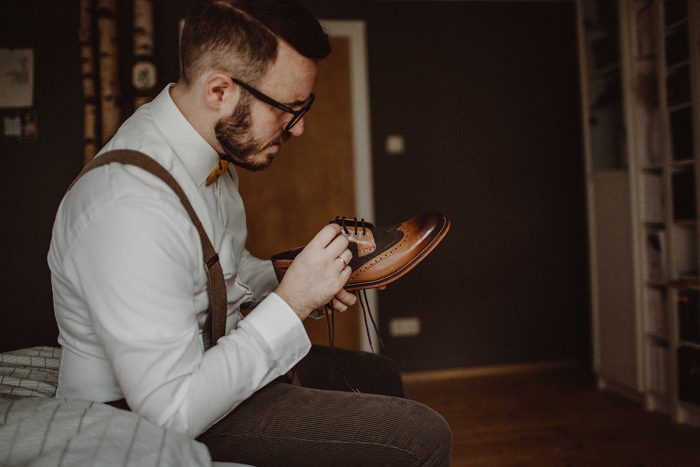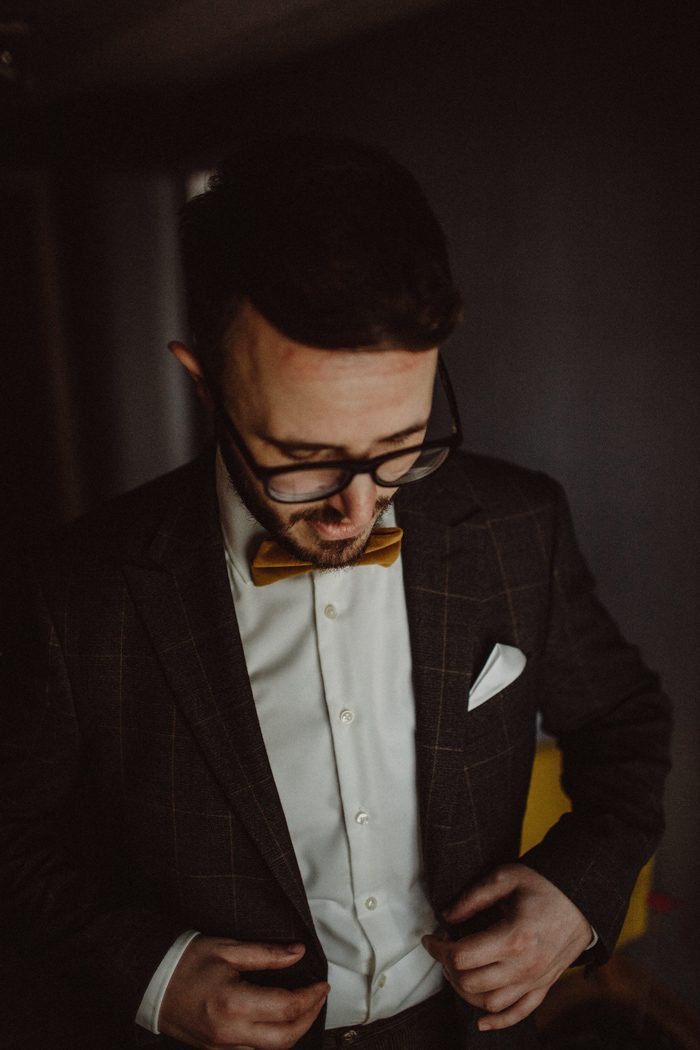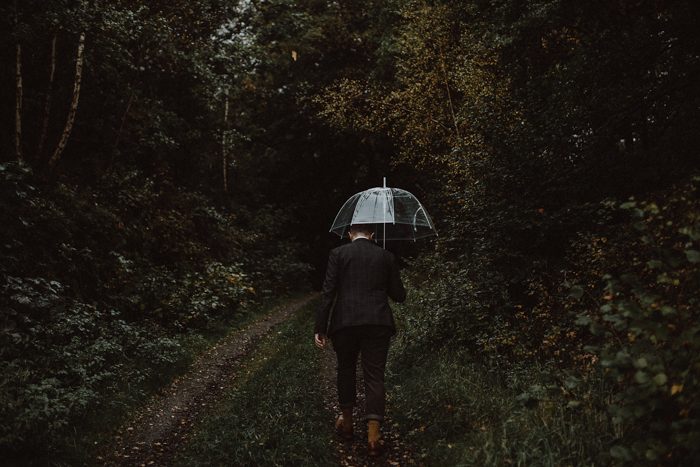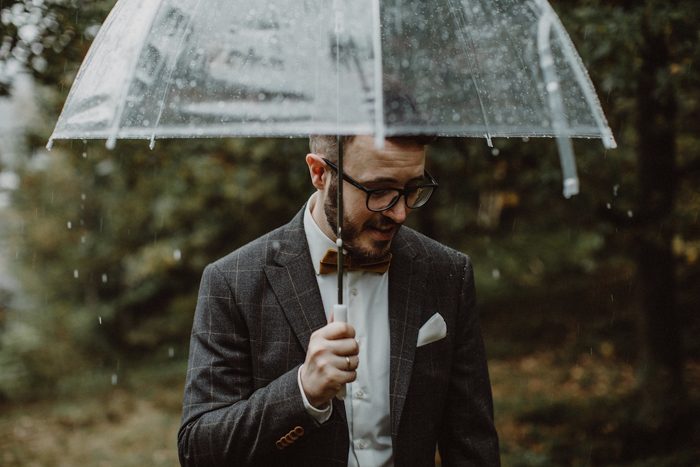 The individual points of the day were absolute highlights themselves. Of course, the first look in the forest in the pouring rain was very special. Here we clearly started to feel the excitement and anticipation of the upcoming ceremony for the first time. The ceremony of course was also something very special, because our officiant held such a personal ceremony, that one got the impression that she would already know us forever. Overall, it was the interplay of each element of the wedding that made the day so memorable for us.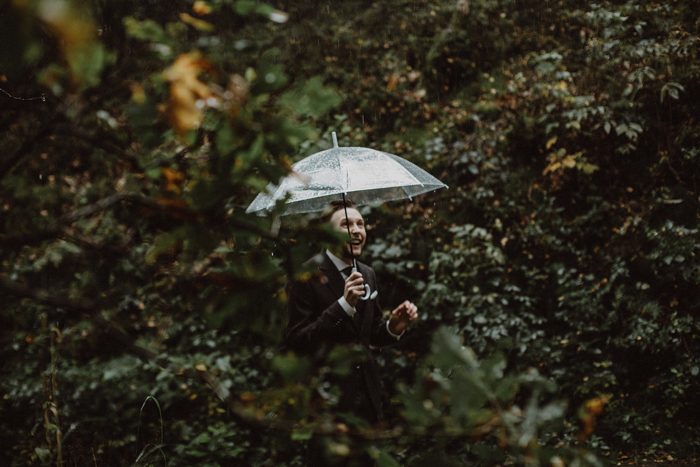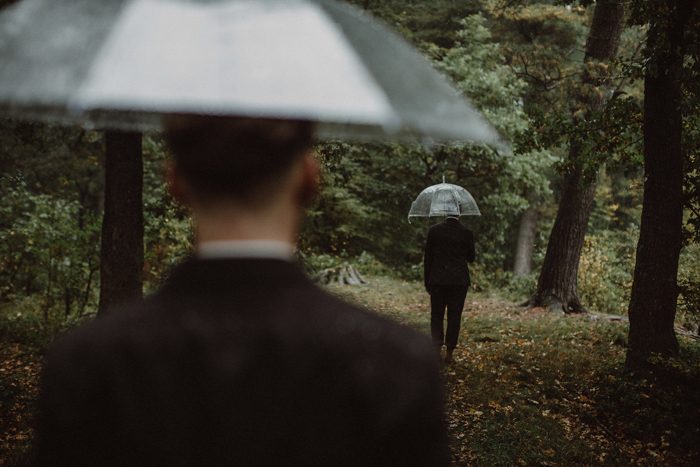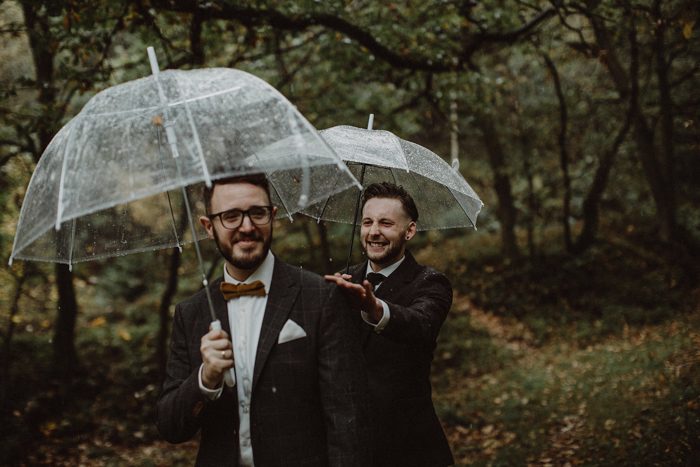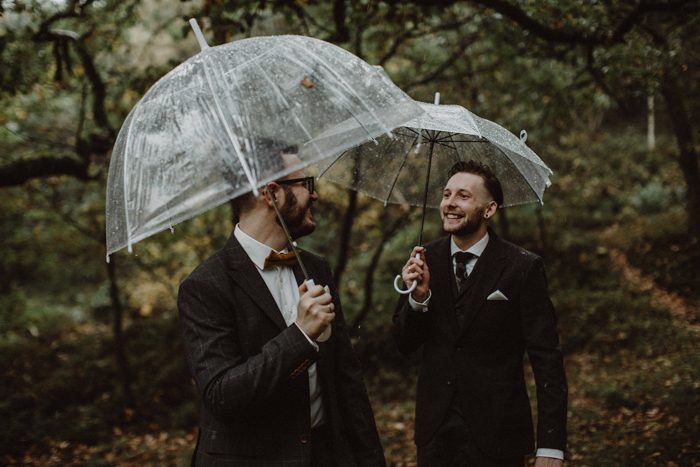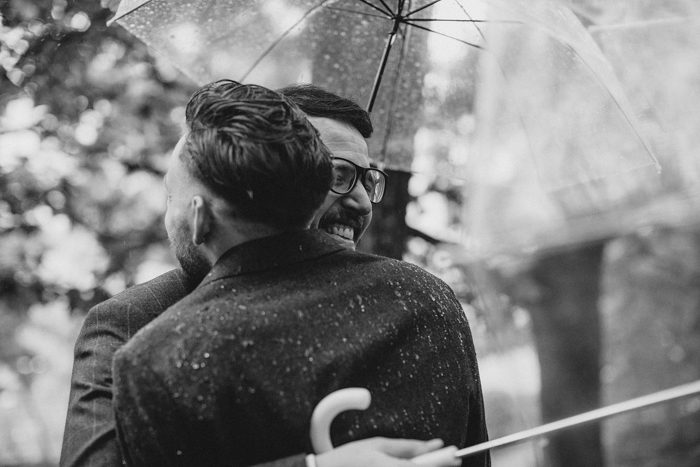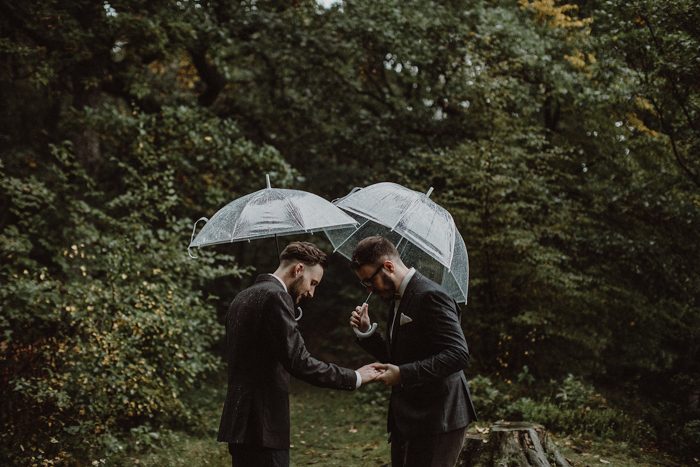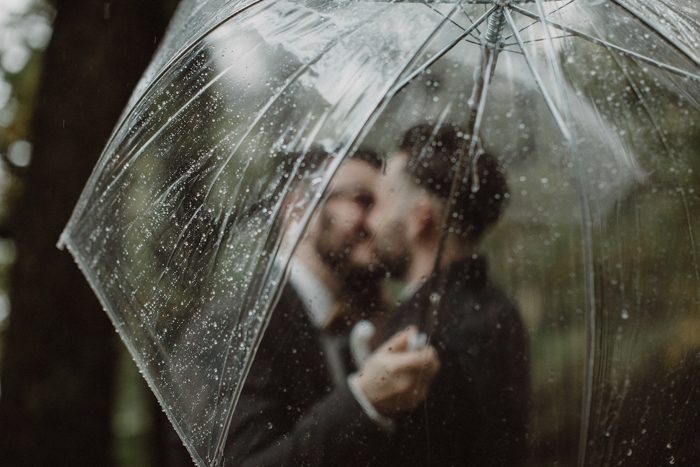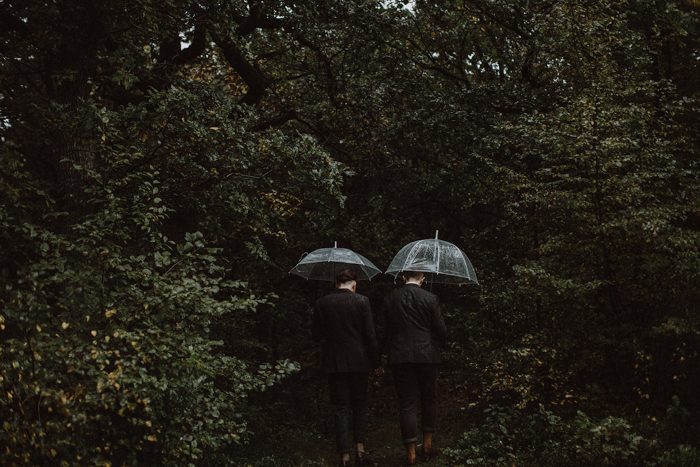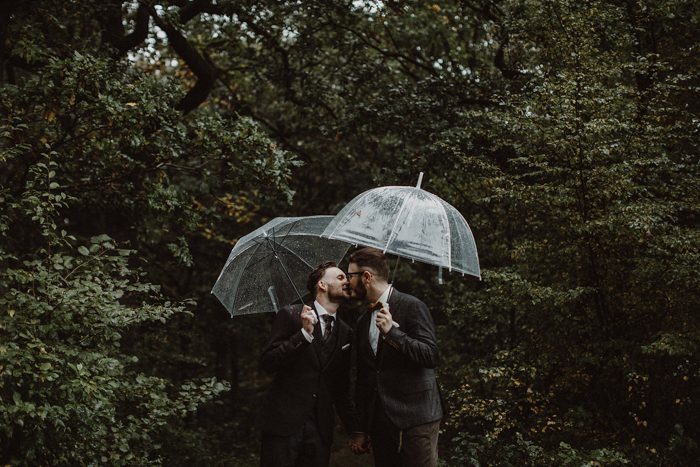 We had the chance to get to know our photographer, Stefanie, a year before our wedding and did a trial shooting with her, so we know we could trust each other. Working with her on the actual wedding day was absolutely natural and unforced. While we were getting ready, she not only got great shots but also made sure that we were relaxed and enjoying the anticipation of the day. Stefanie managed to catch everything authentically by looking for special moments, which was important to us.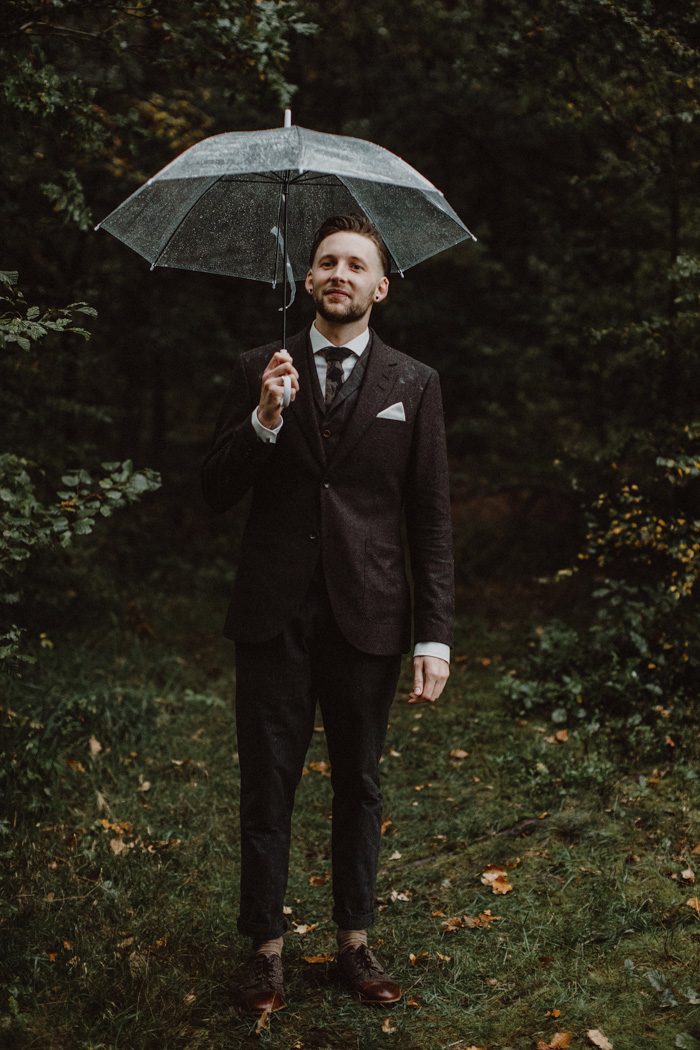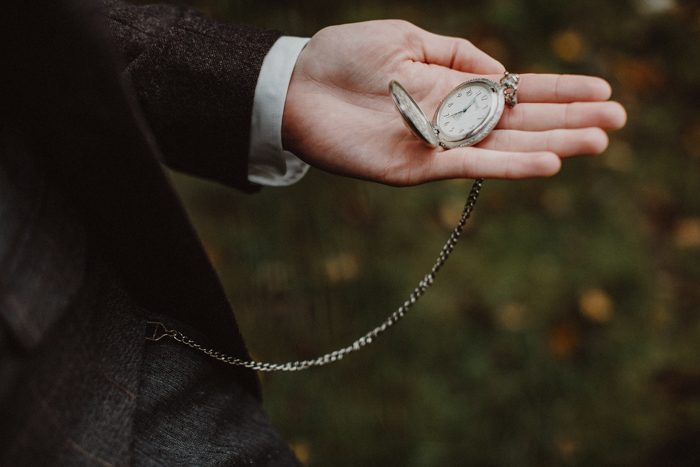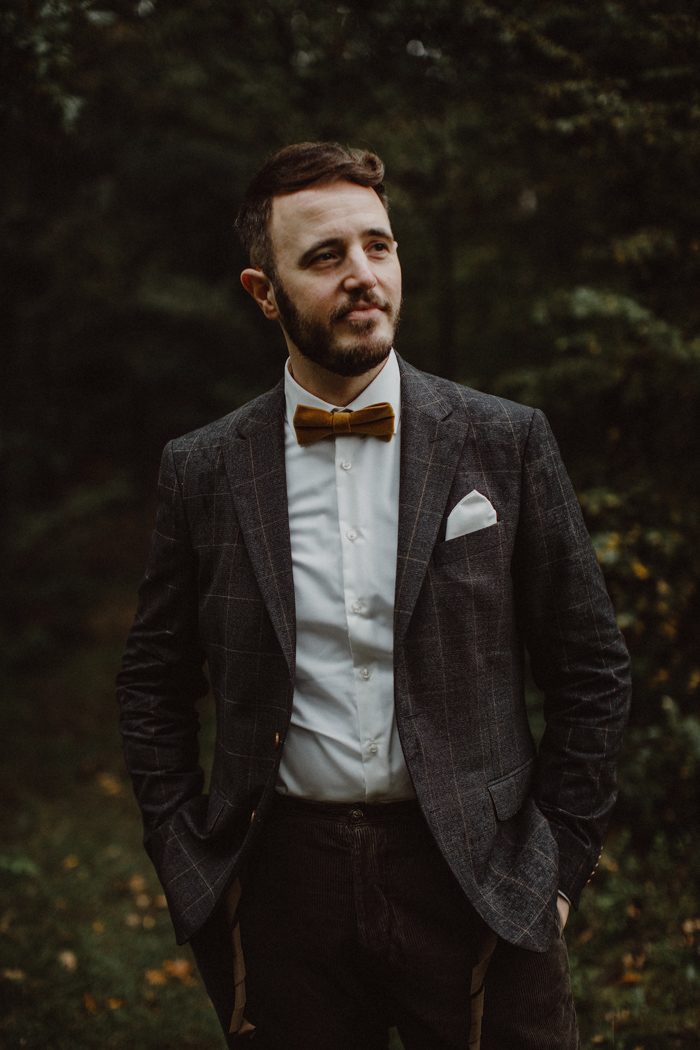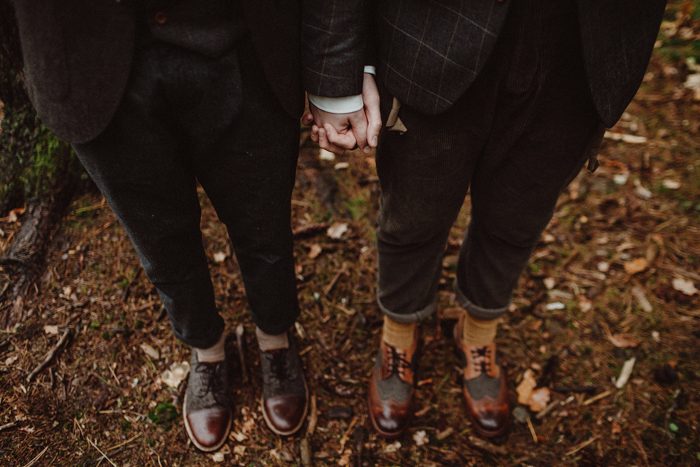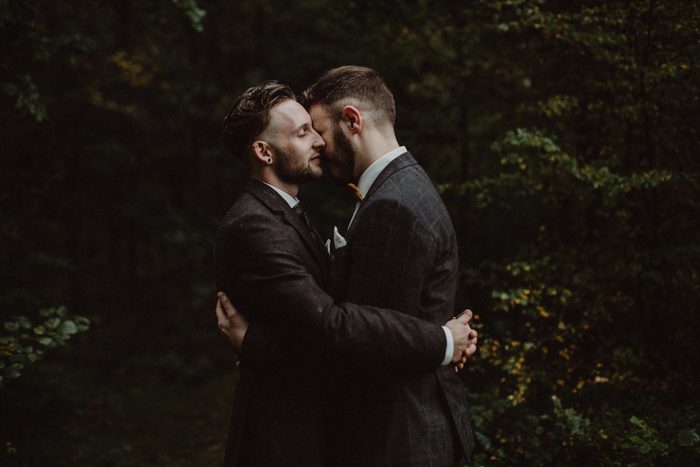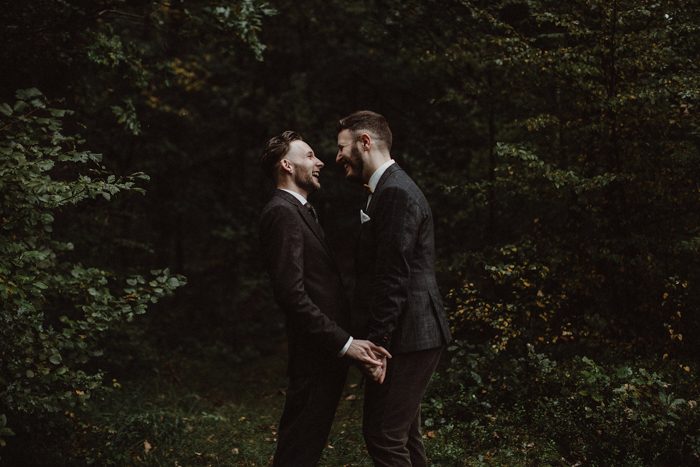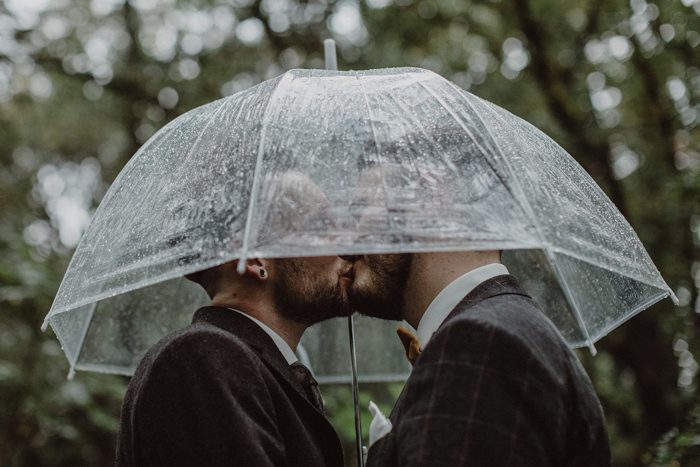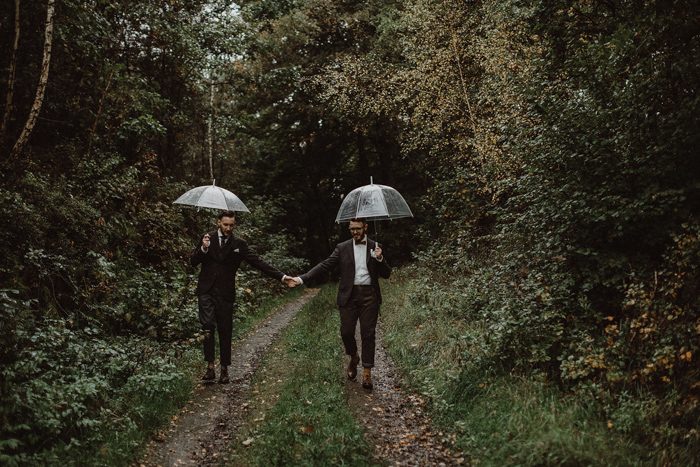 Choosing the location was the first thing we did as part of the wedding preparation. After researching various options, we made our decision after visiting the first location and getting to know the café's owners. The space itself, as well as the open and thoughtful nature of the owners, made that choice really easy.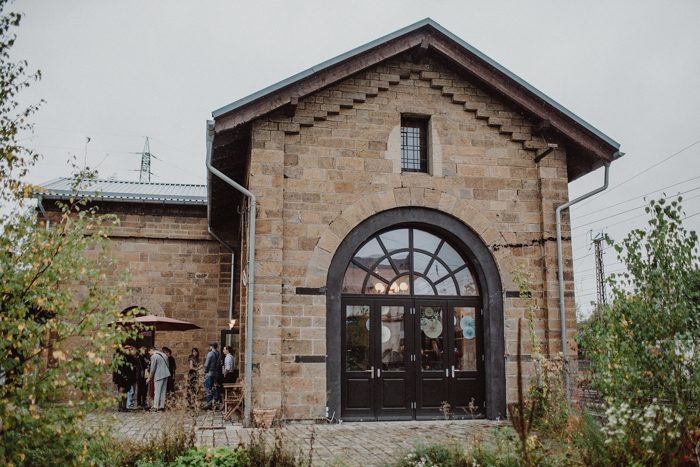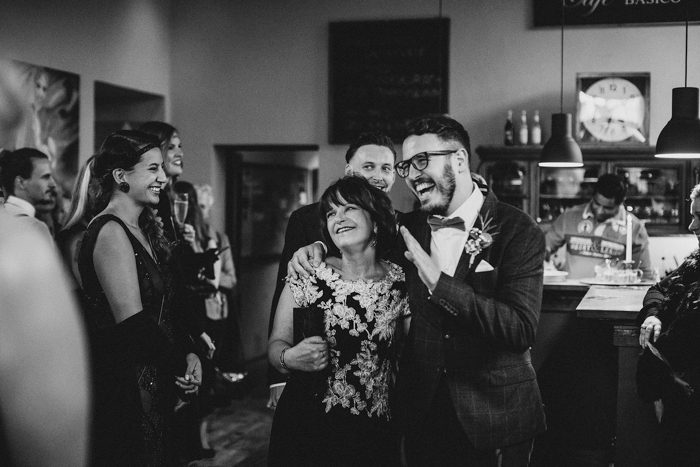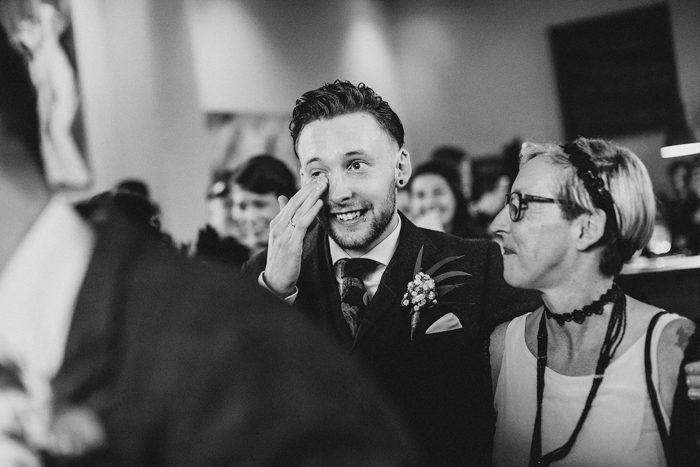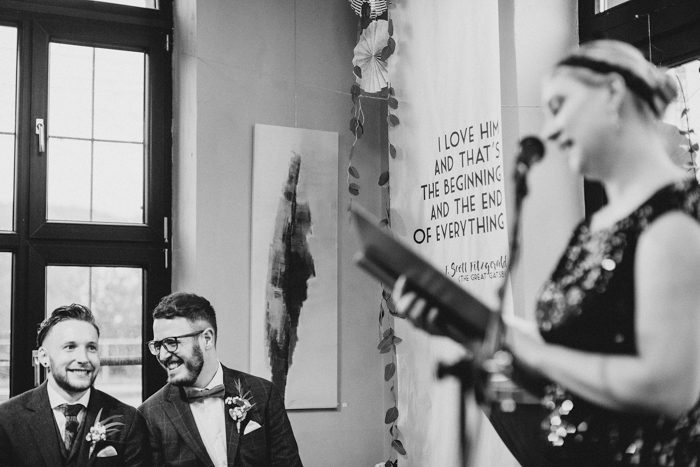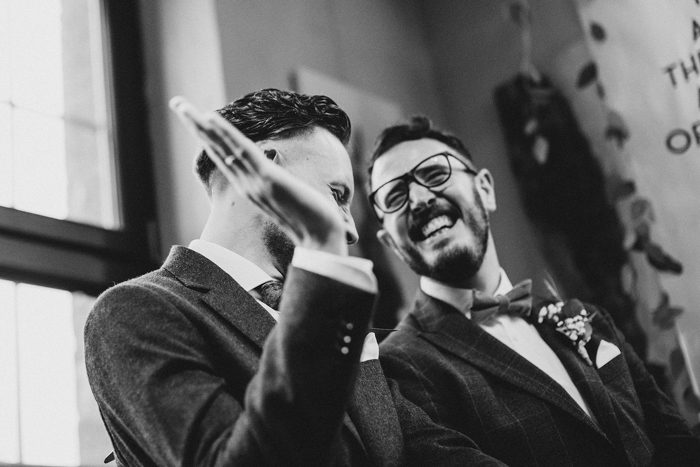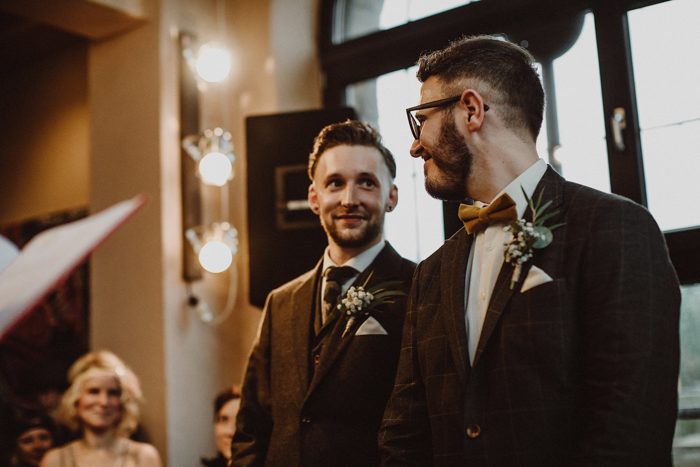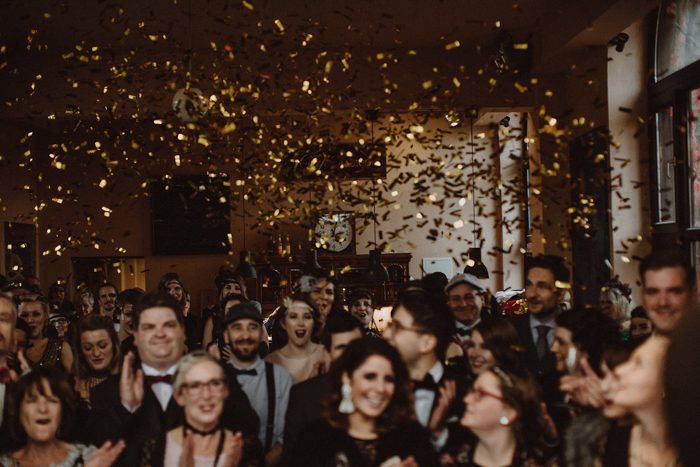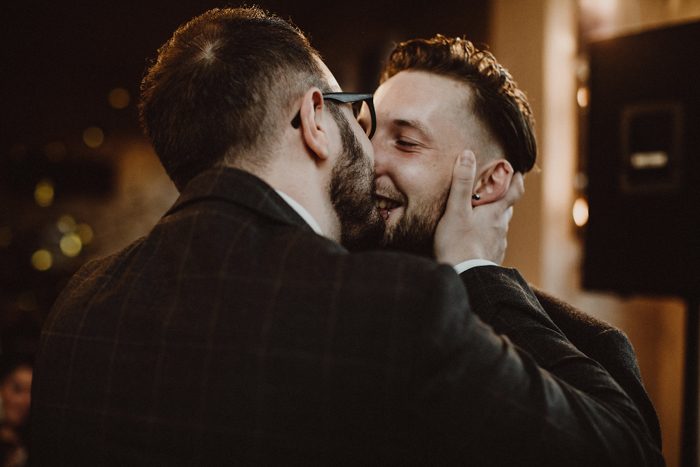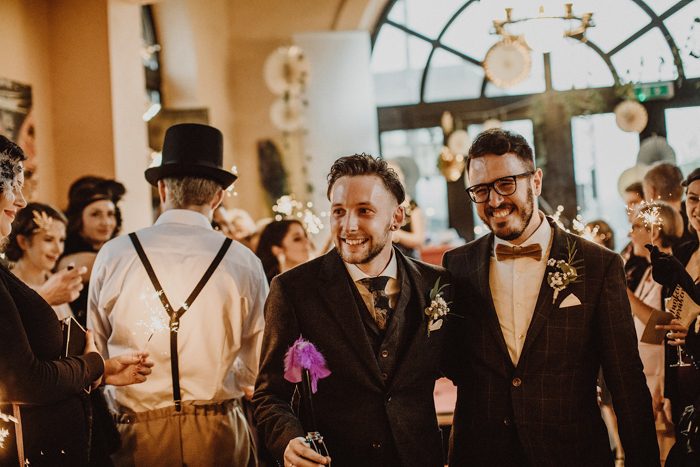 Ten minutes after we got engaged, one of us suggested the motto for our wedding: the twenties. We agreed very quickly that we did not want to implement the motto in the splendid way of "Great Gatsby," but rather in a casual jazz club atmosphere.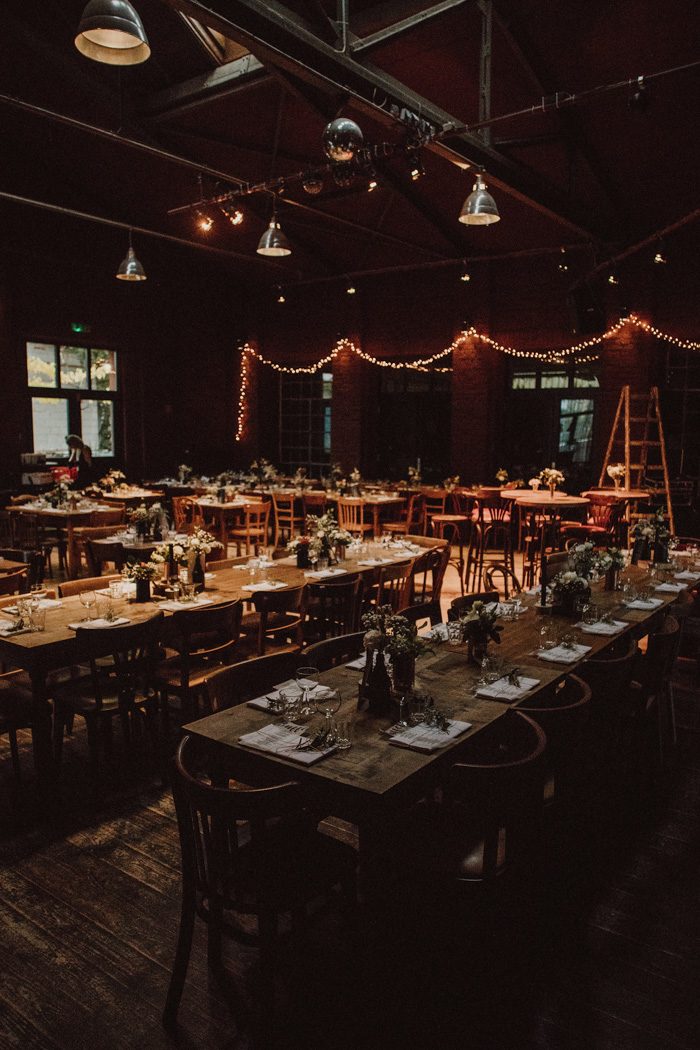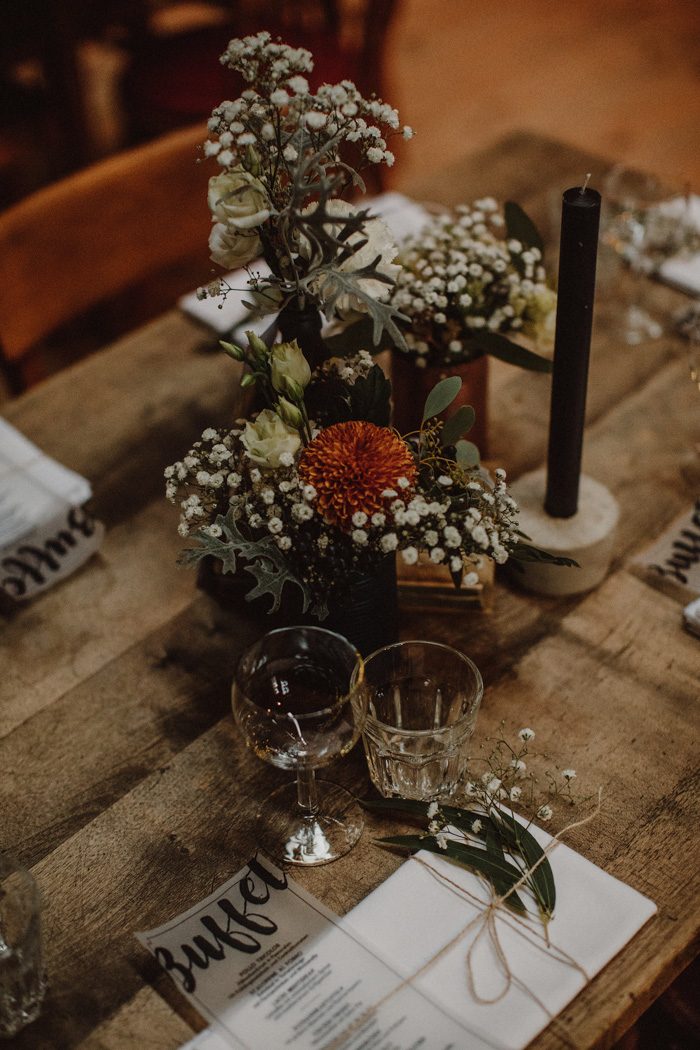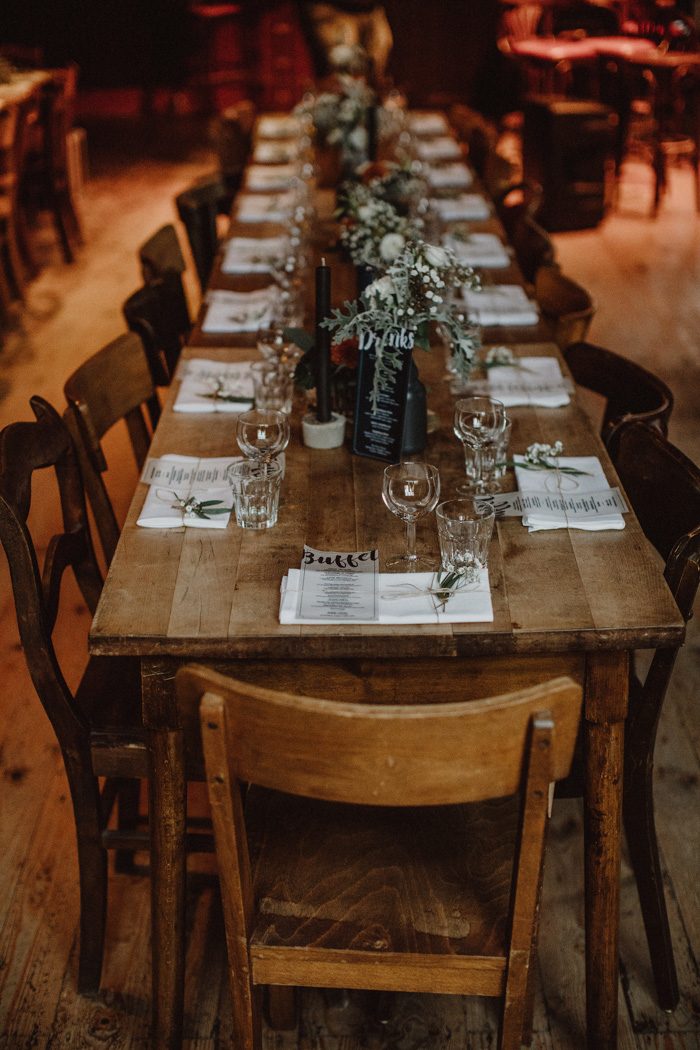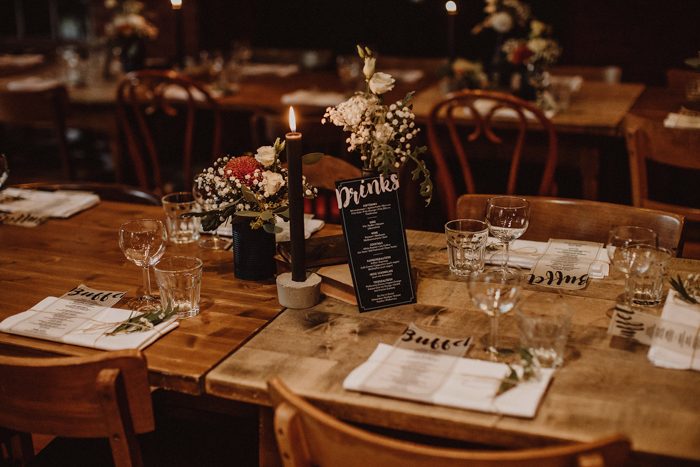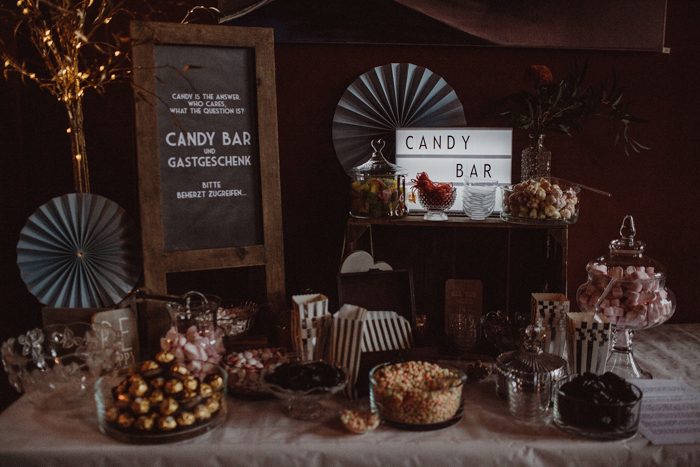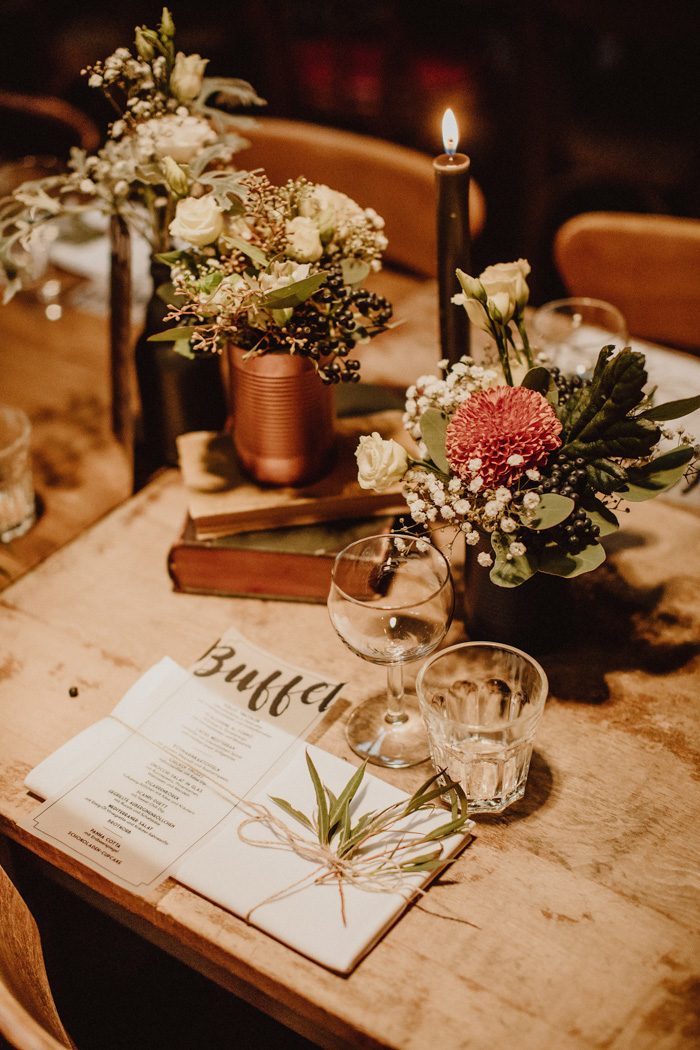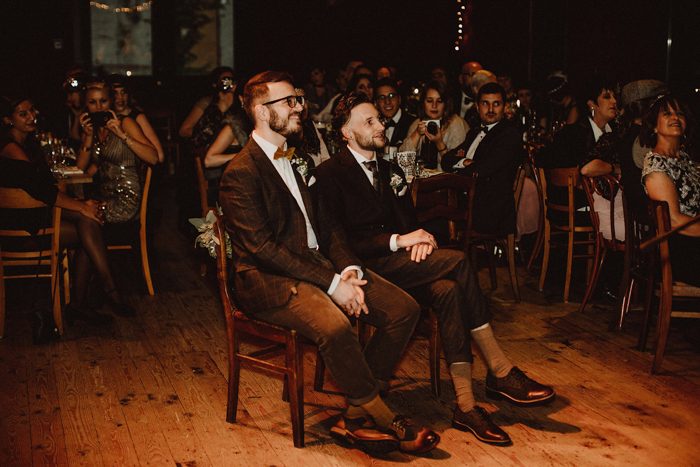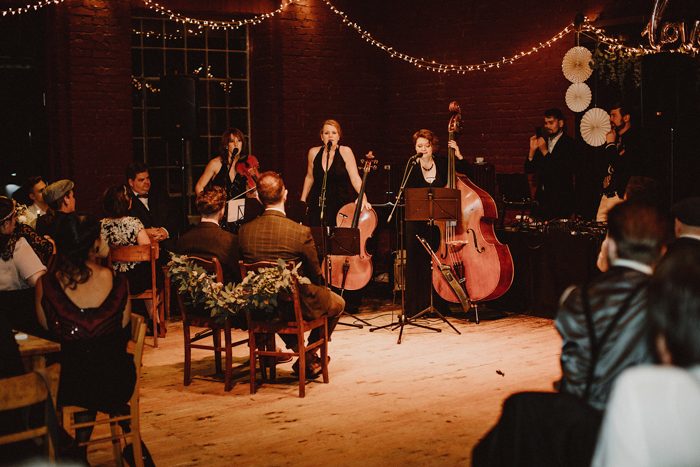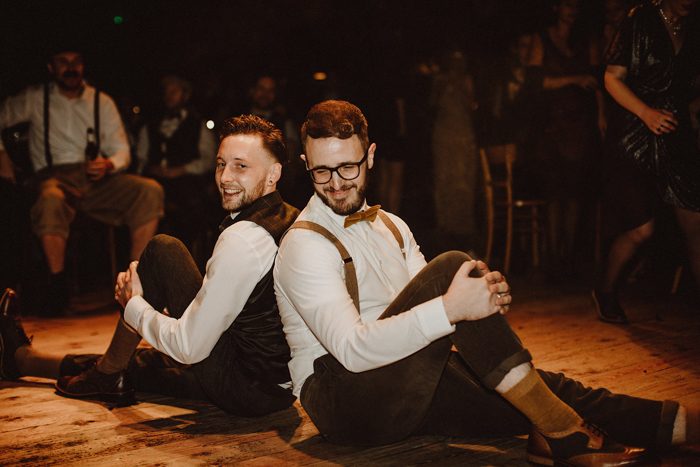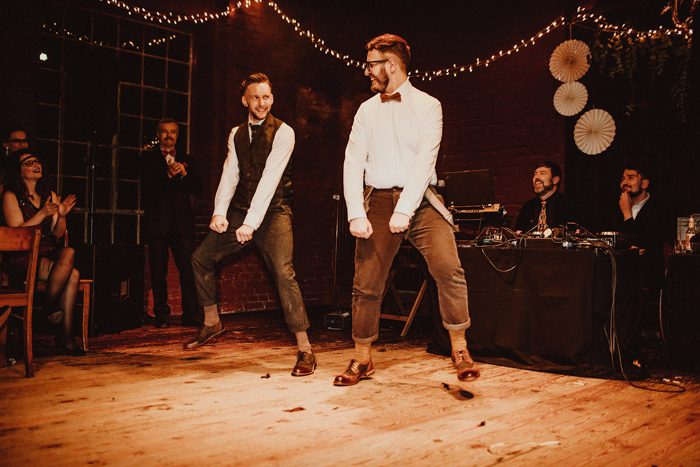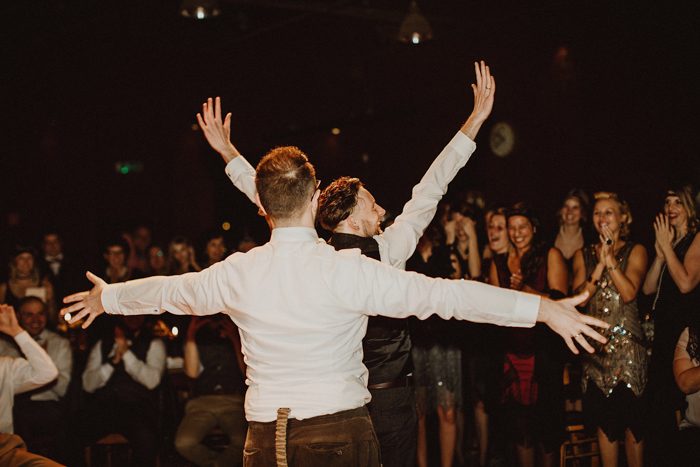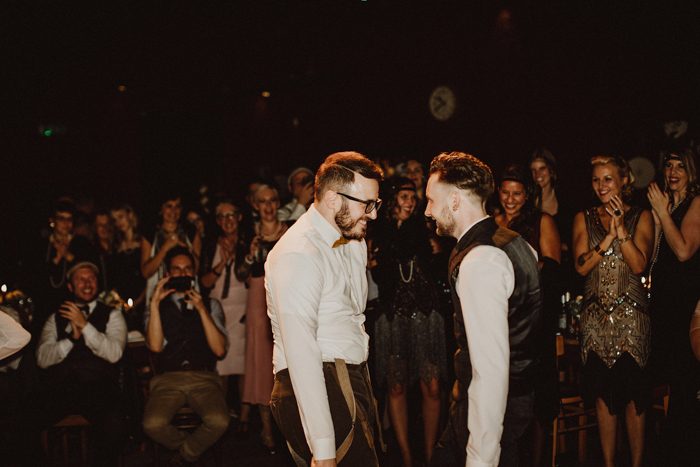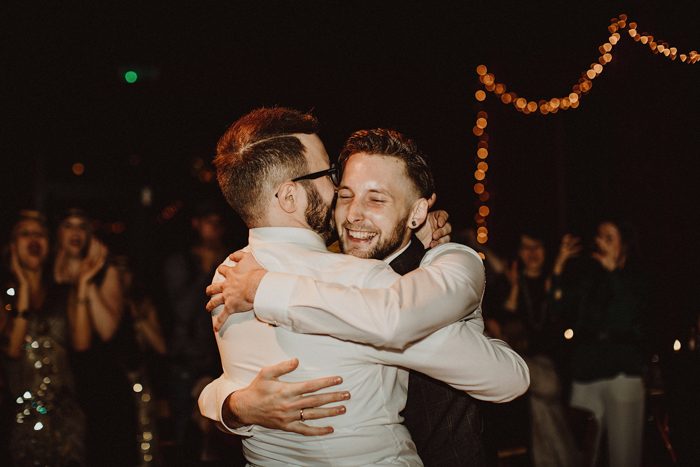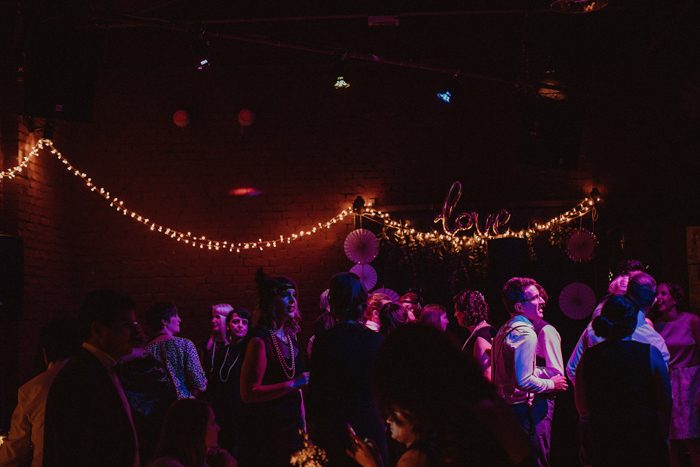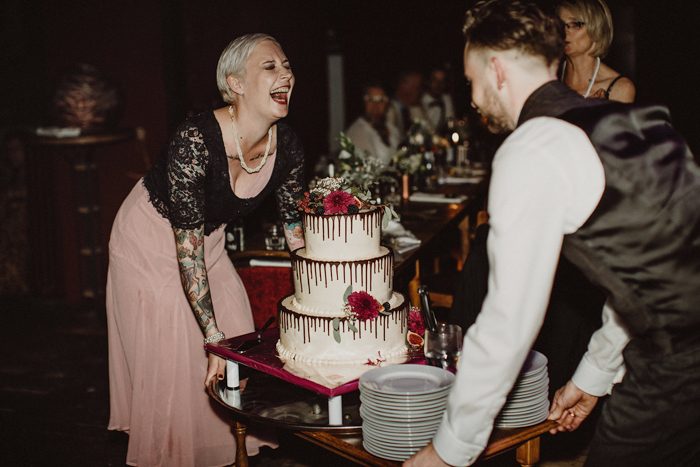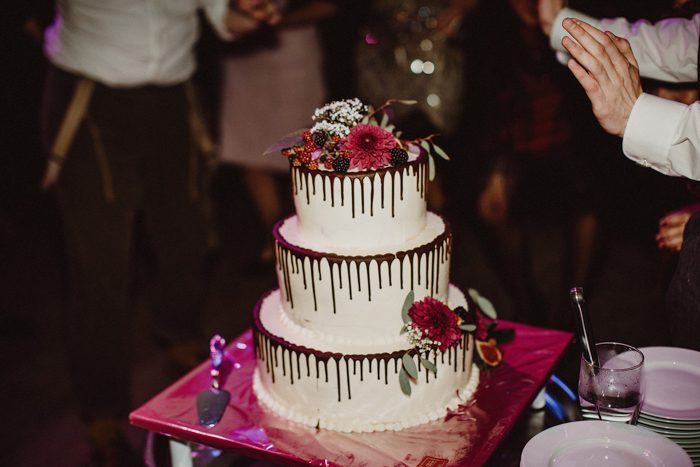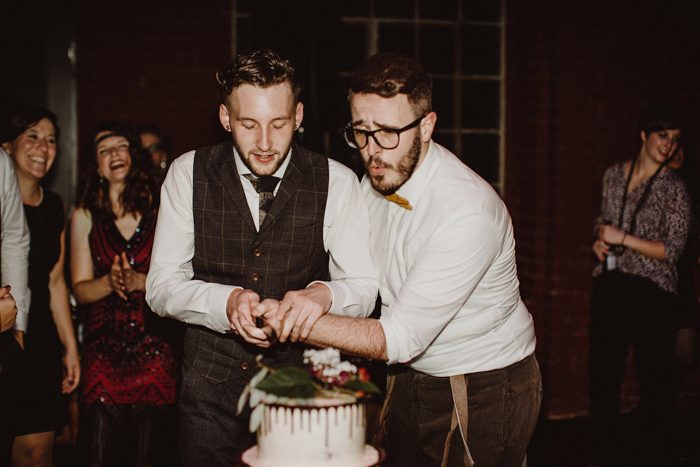 Our biggest congratulations to Flo and Flo, and an extra special thanks to Junebug members Soul Season Photography for sharing this fabulous wedding with us! Looking for more unique ways to incorporate a retro twist in your wedding? We think you'll love Corinne and Gordon's free-spirited Westminster wedding at Montague Meadows, which seamlessly combined bohemian and vintage vibes!