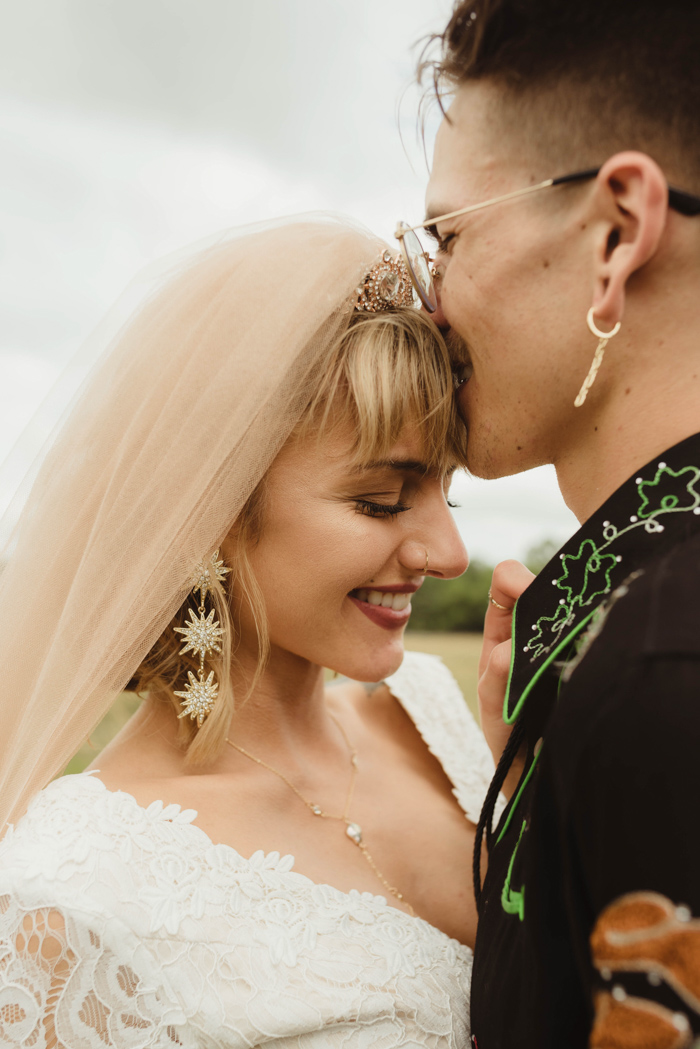 With vintage gowns, western wear, and retro colors, Emma and Austin's ranch wedding was a prime example of how to combine two totally different styles into one cohesive and stunning design! The couple chose the ranch location for its sentimental value and transformed it to fit their unique vibe. Their outdoor ceremony was framed by antique rugs and a modern circular backdrop, and their barn reception was filled top to bottom with vintage and slightly boho pieces. But the overall vibe was whimsy at its finest and gave us such a clear picture of the couple's individual styles. (Plus, the groom's ceremony entrance was one of the coolest we've seen!) We're not sure how she did it, but Hana Alsoudi Photography managed to capture this couple's true essence in every single frame!
The Couple:
Emma and Austin
The Wedding:
Red Hawk Ranch, Kansas City, Missouri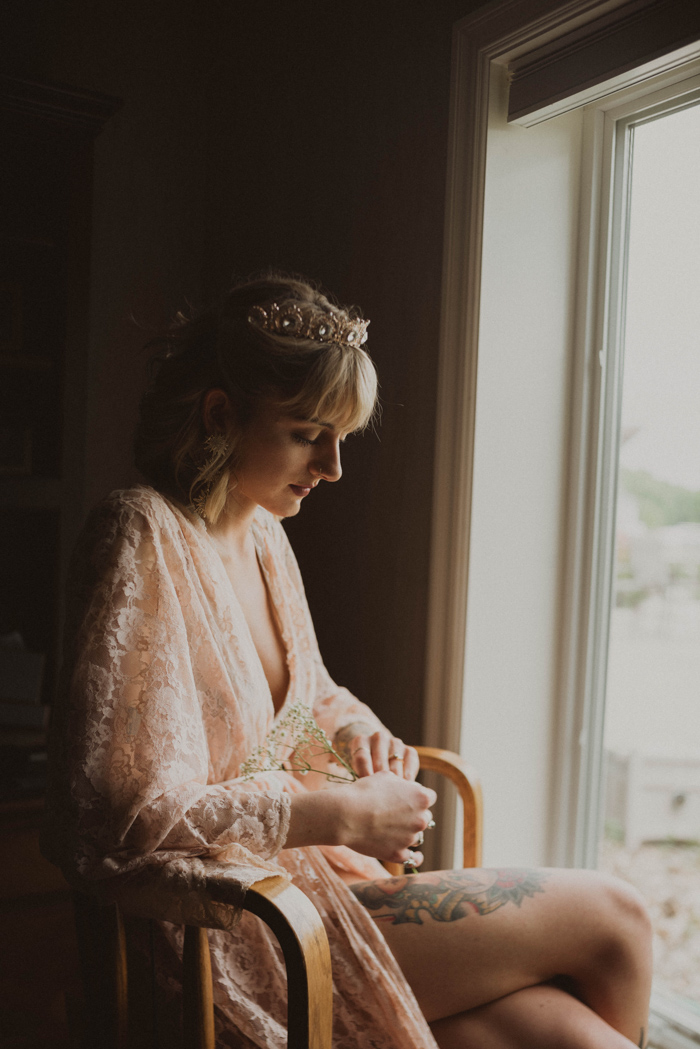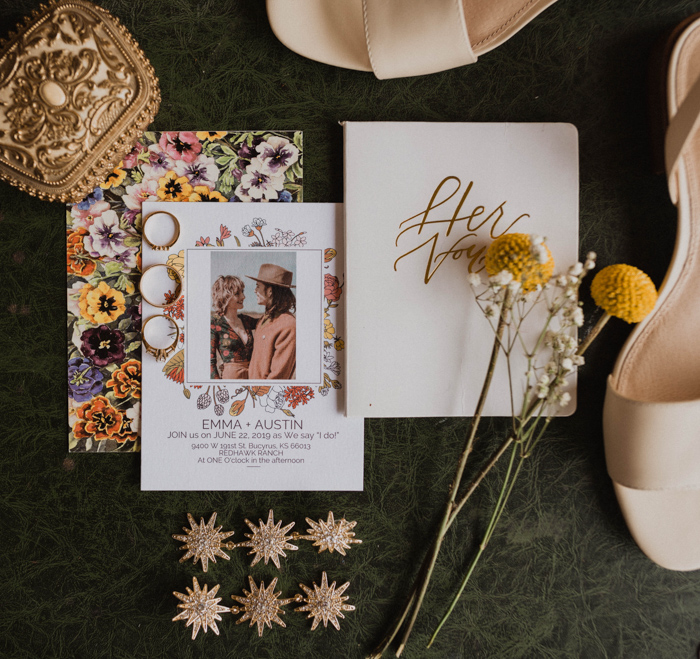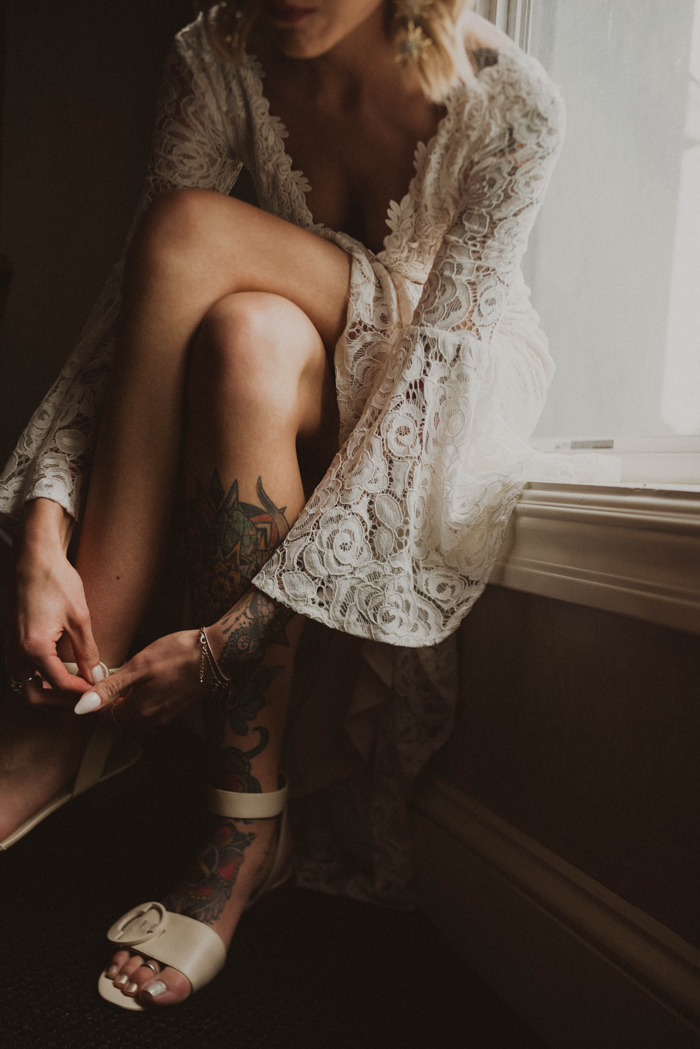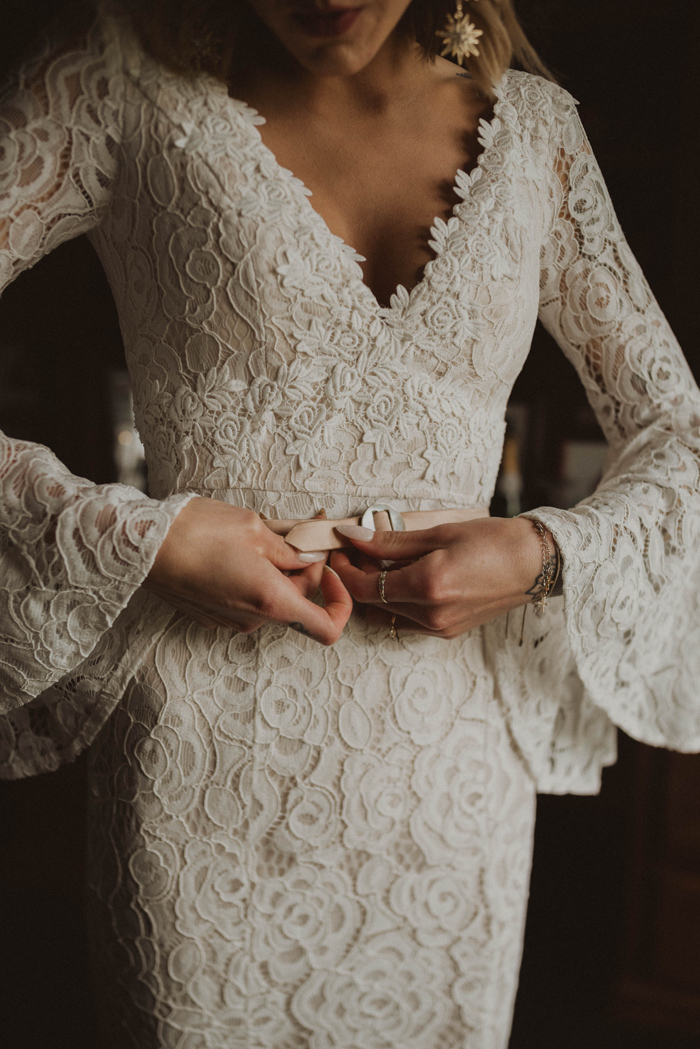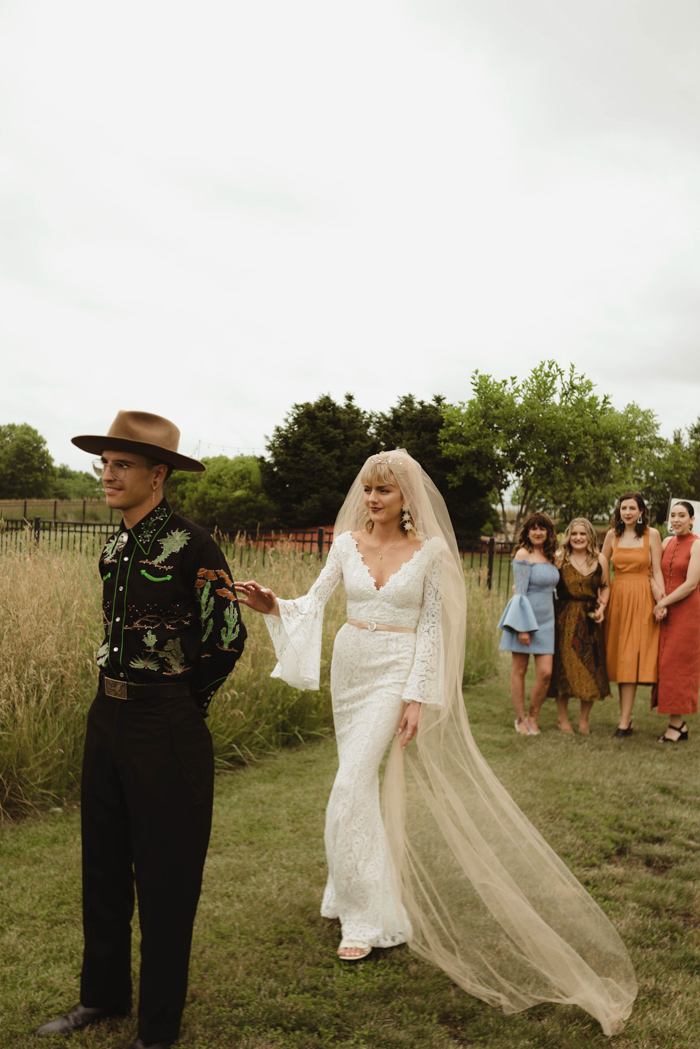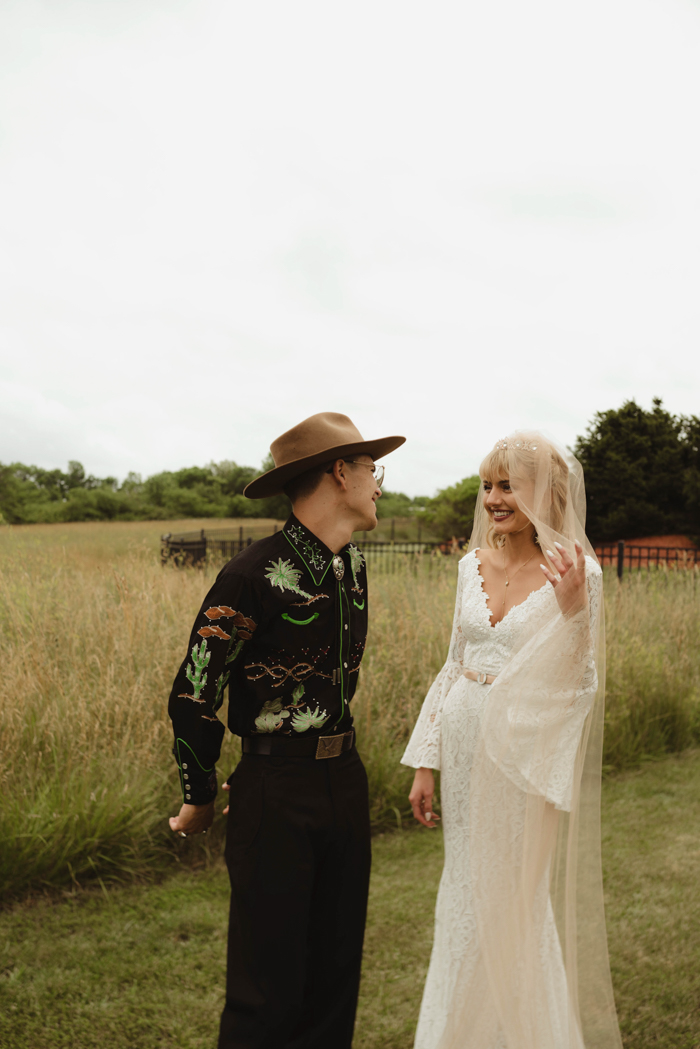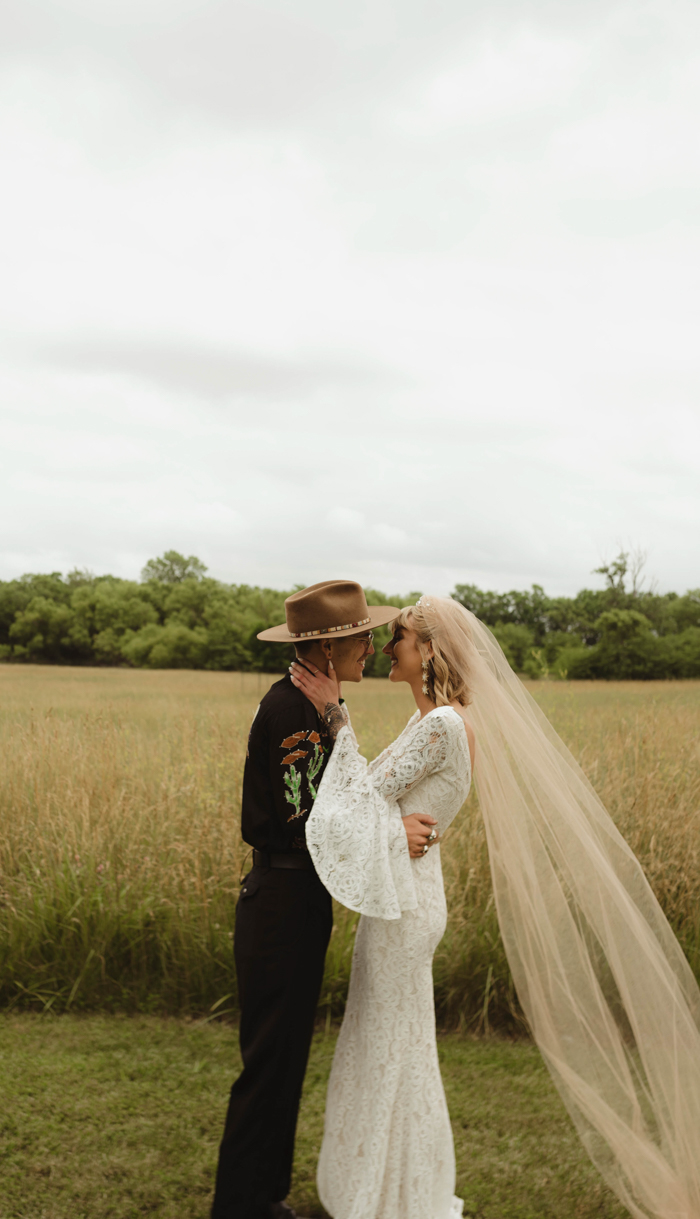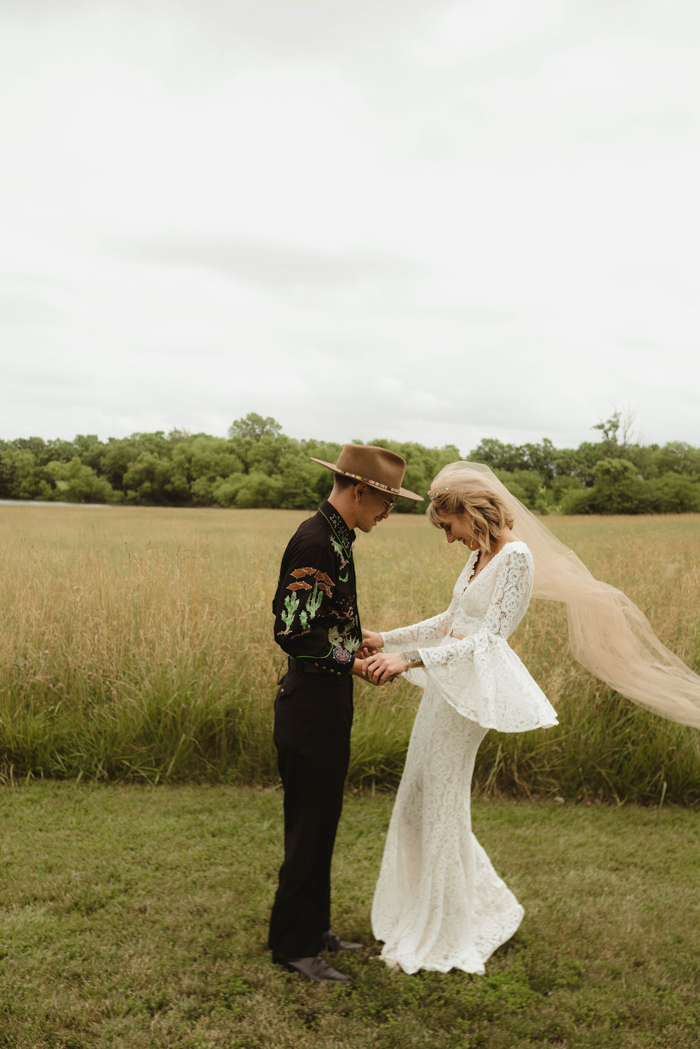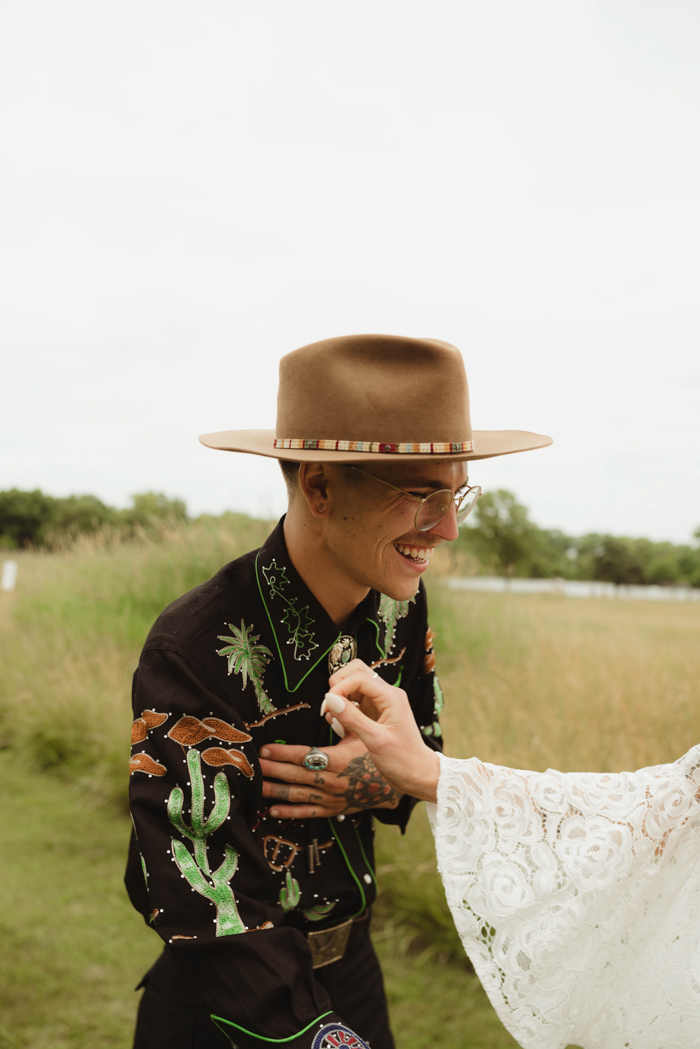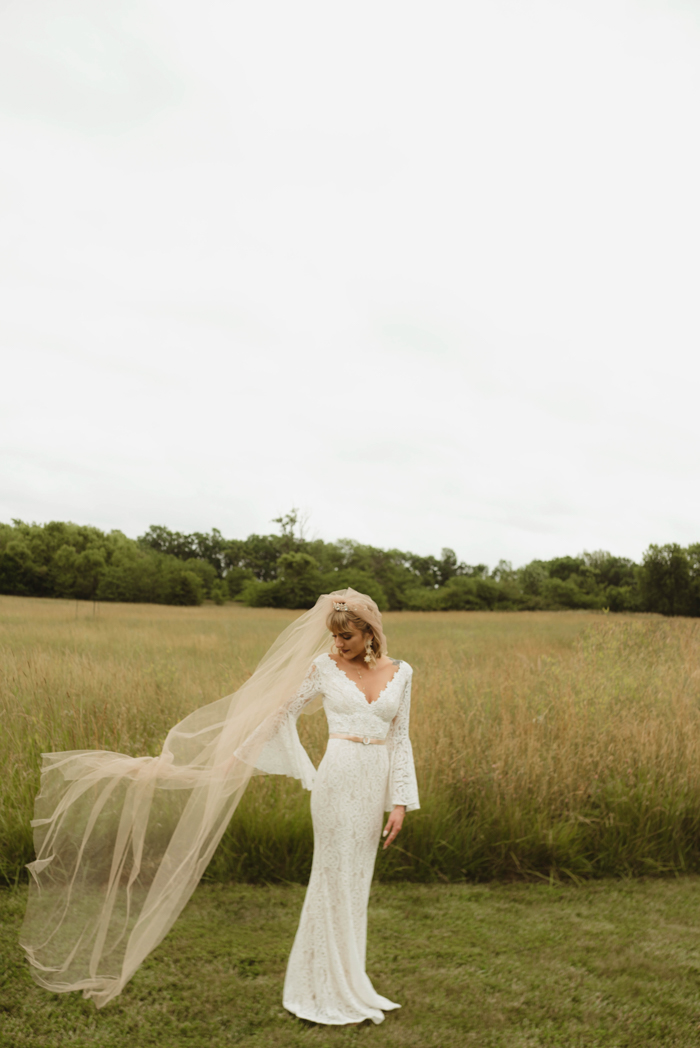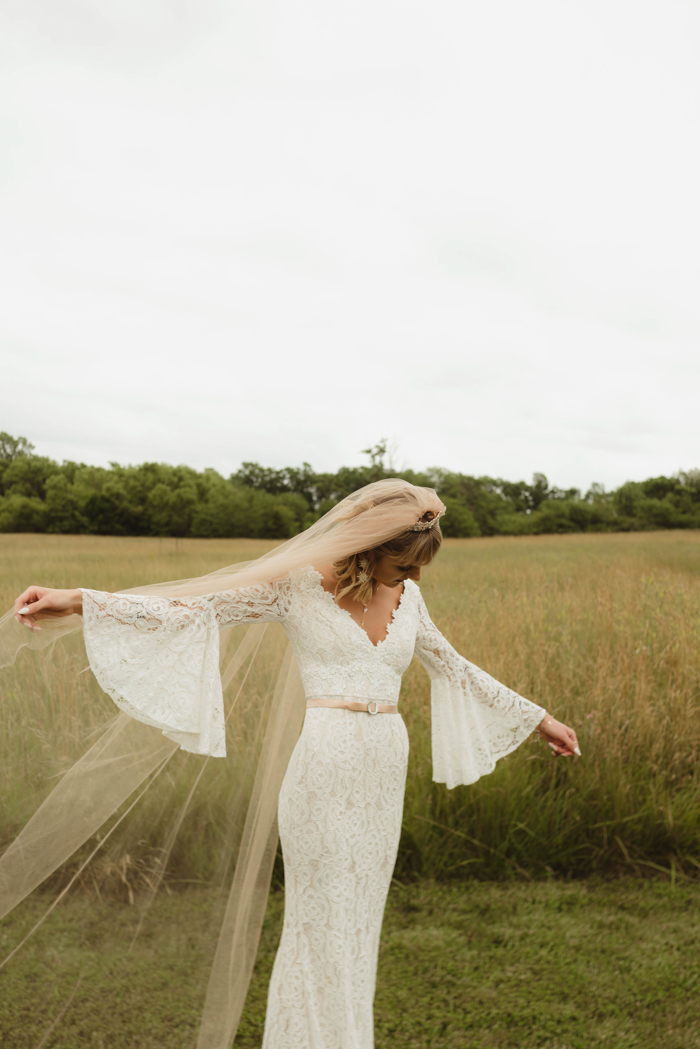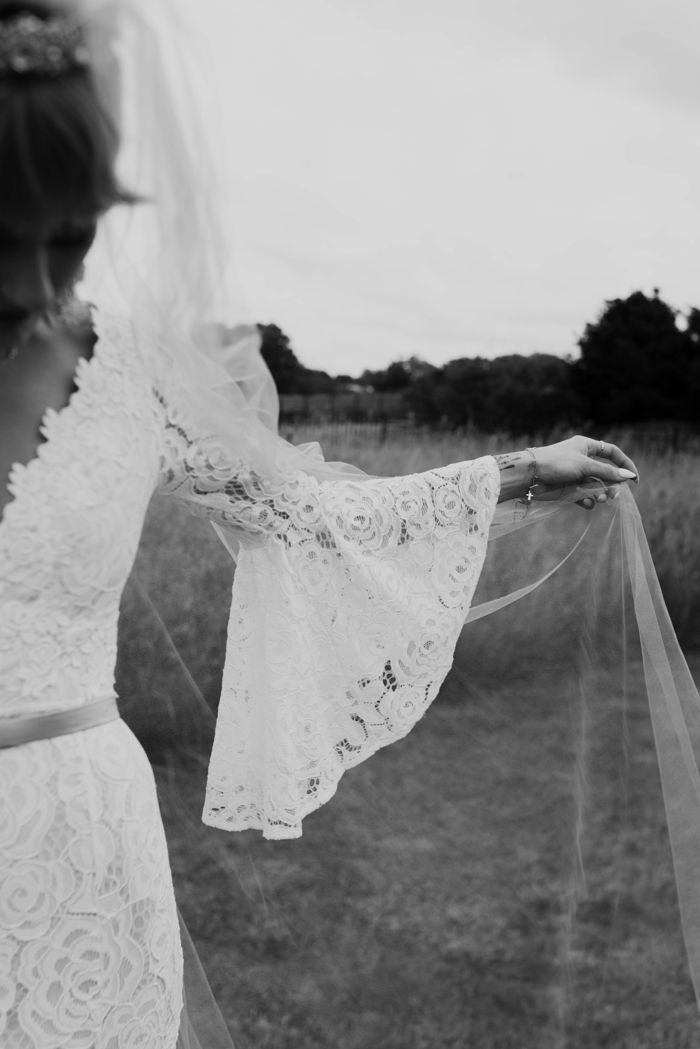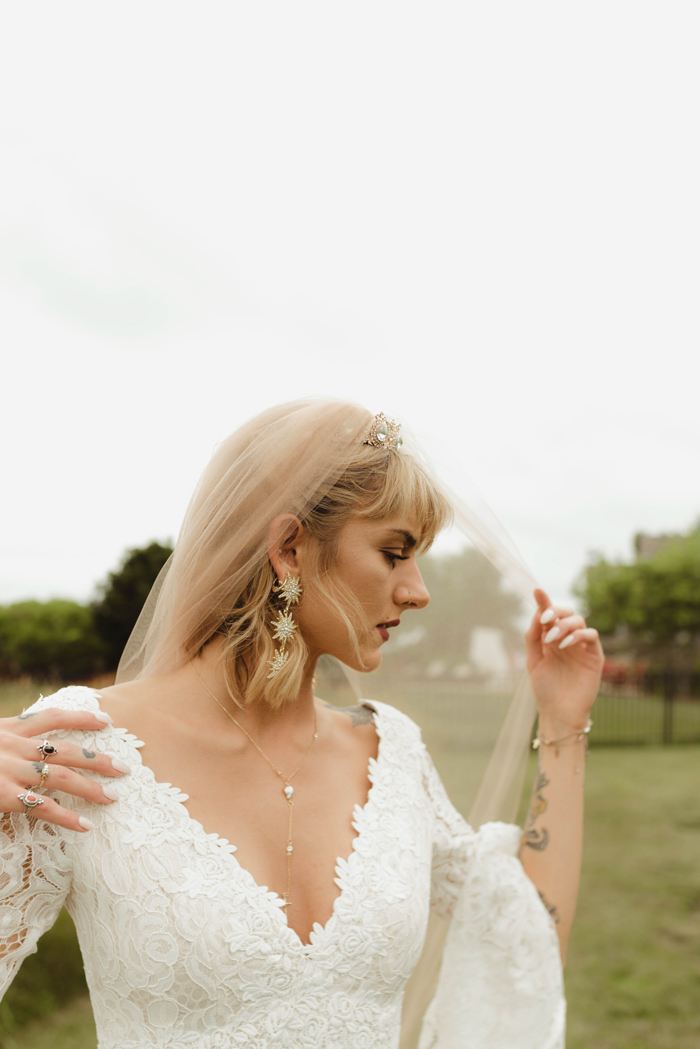 The most important part of wedding planning was finding a way to merge Austin's old west, rock and roll style with my eclectic, vintage, and femininity in a way that was authentic to us. I dwelt in the details for sure! I also wanted it to feel more like an art installation/living space and less like a "wedding." Cohesion, color, texture, and mood were my motives!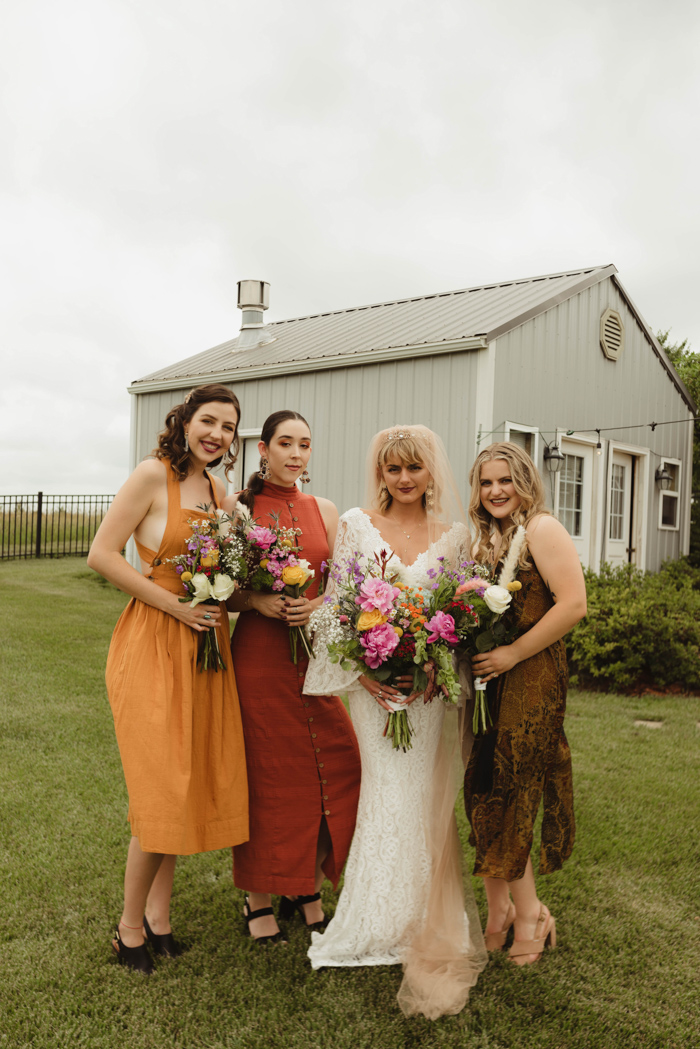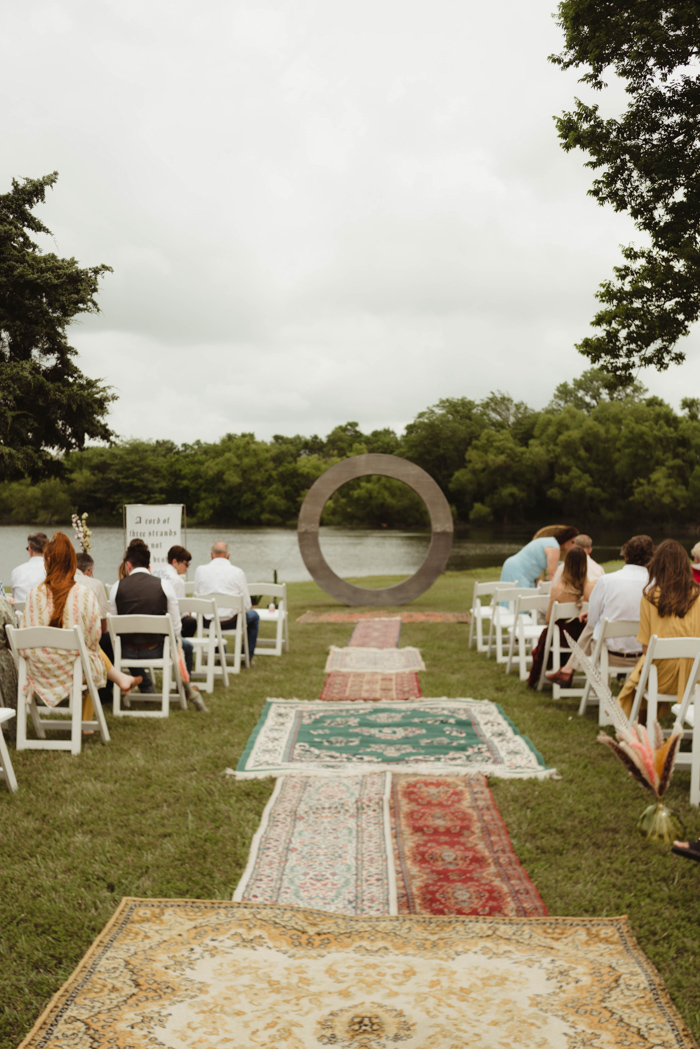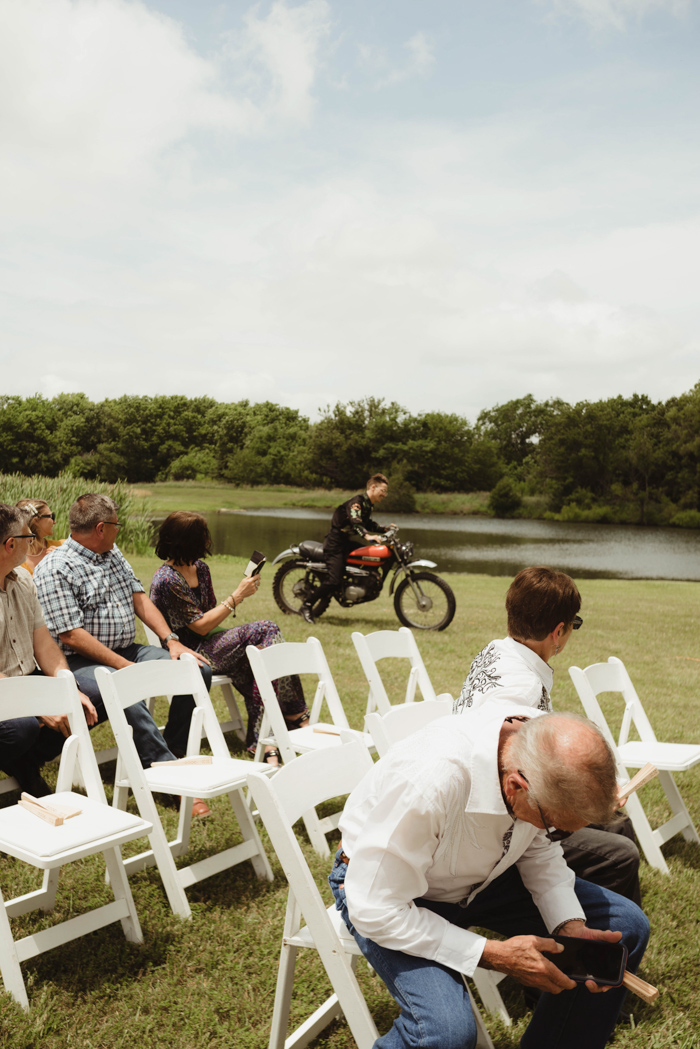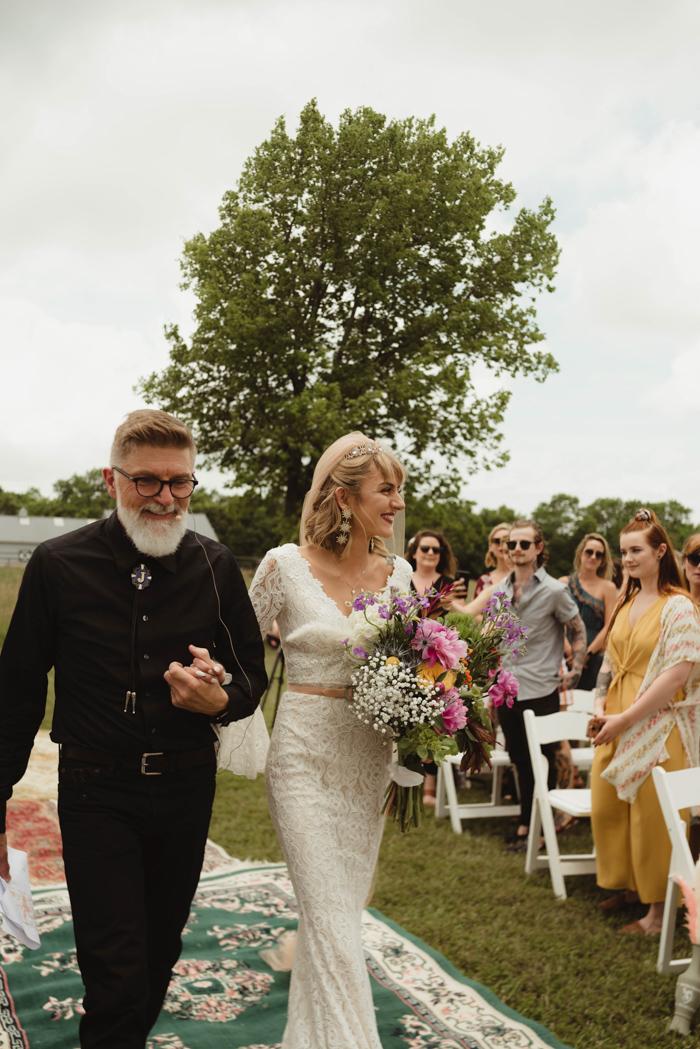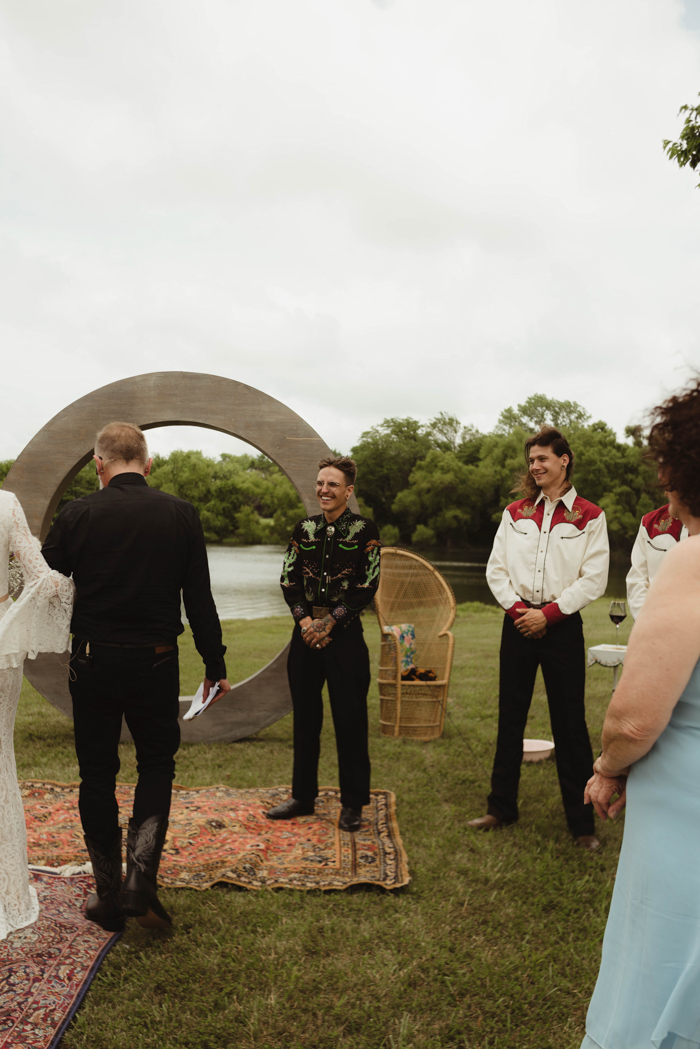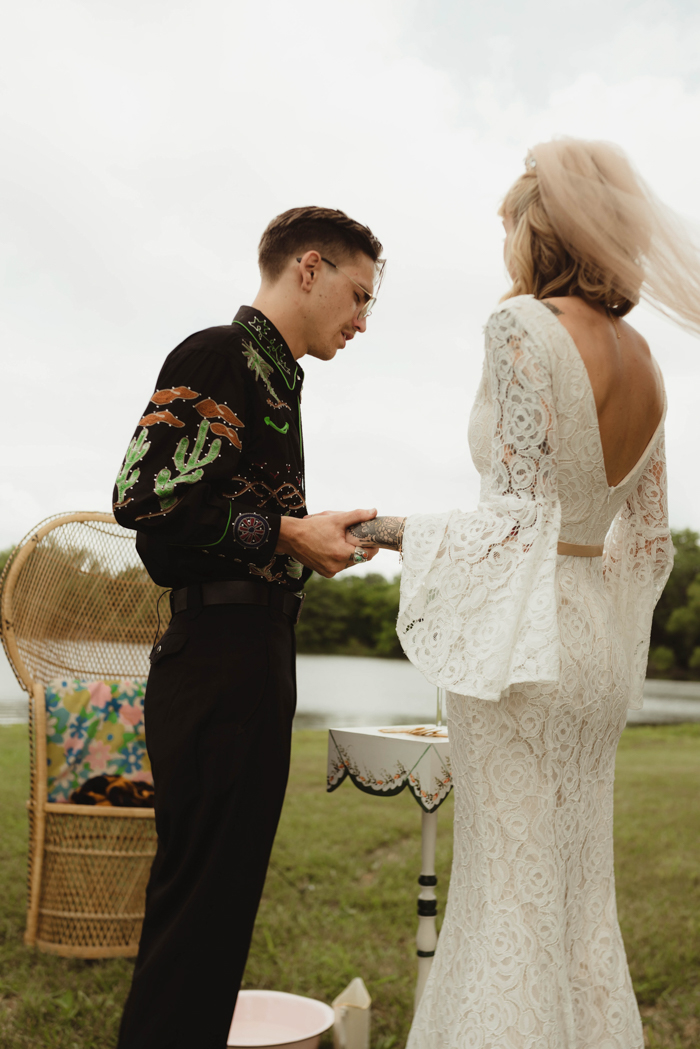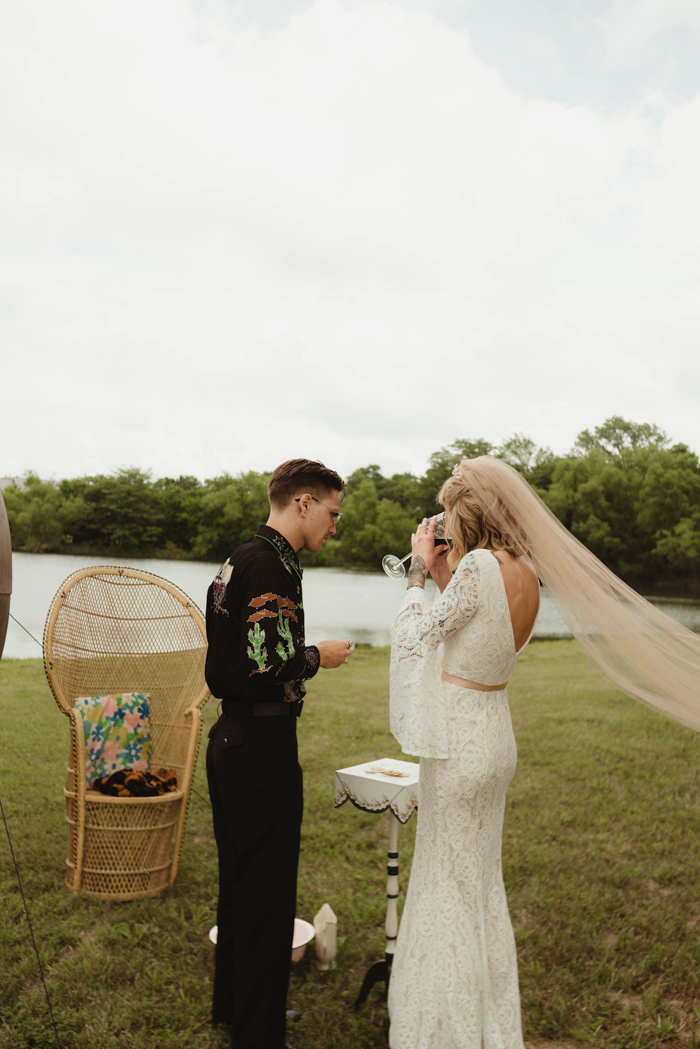 While dreaming of the day I expected it to be a serious occasion. The truth is, it was the most exciting, exhilarating, and hilarious day! From Austin surprising us all with a fashionably late entrance on an old Suzuki motorcycle, to my vail getting caught on a cactus the second I got to the altar, to both of us struggling with our shoes, laughing the whole way through the feet washing, and ending up barefoot for the rest of the ceremony.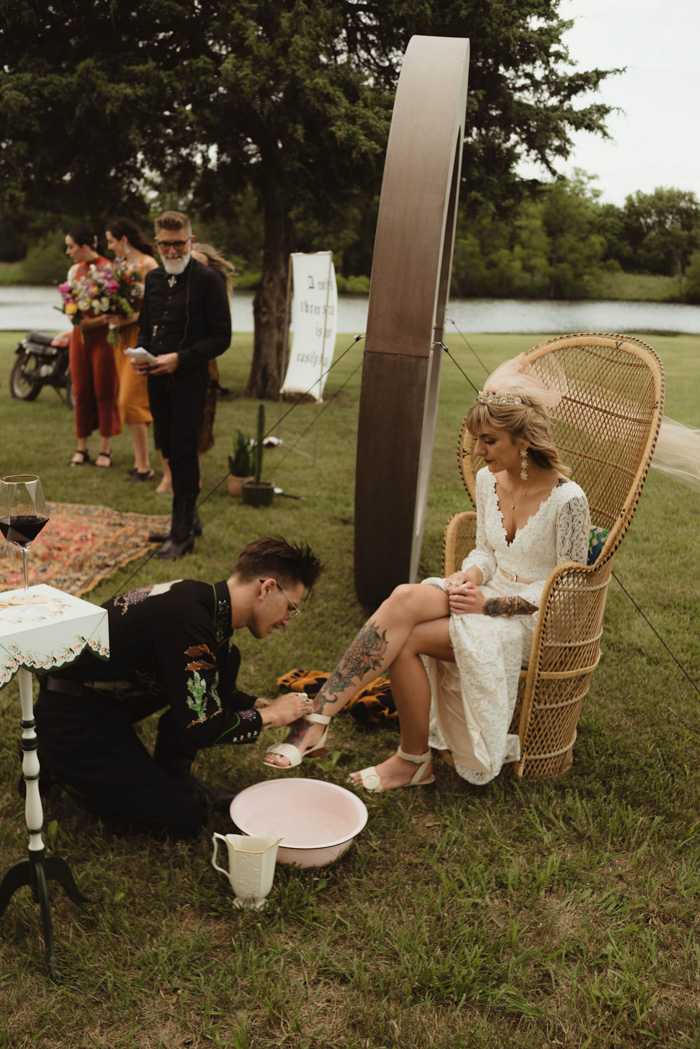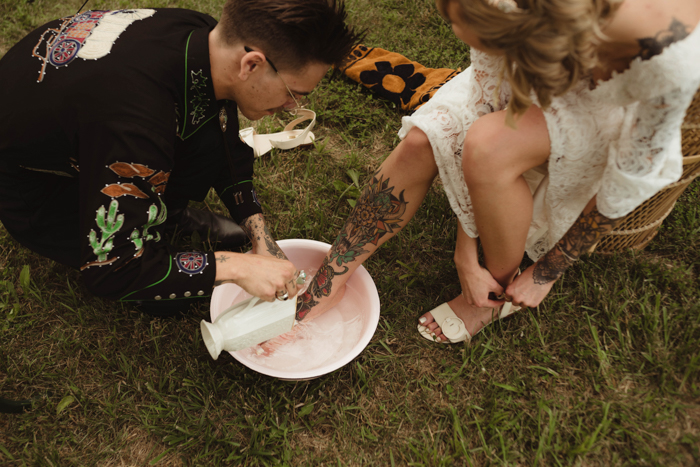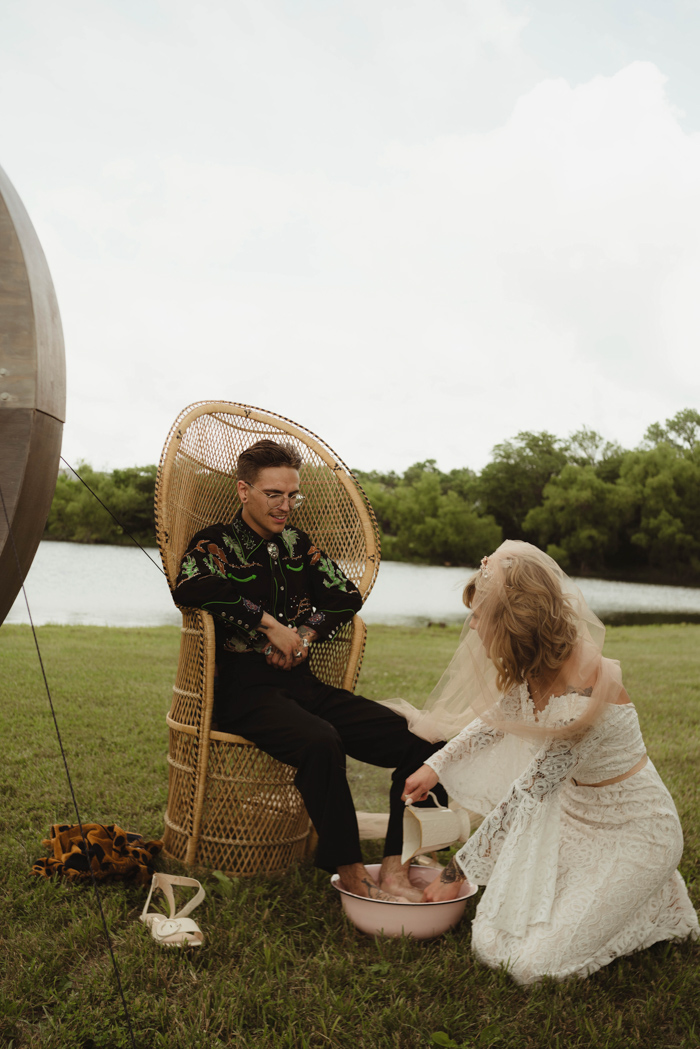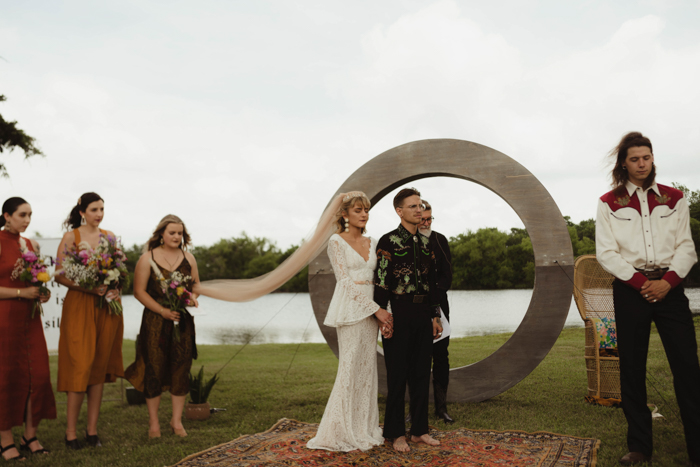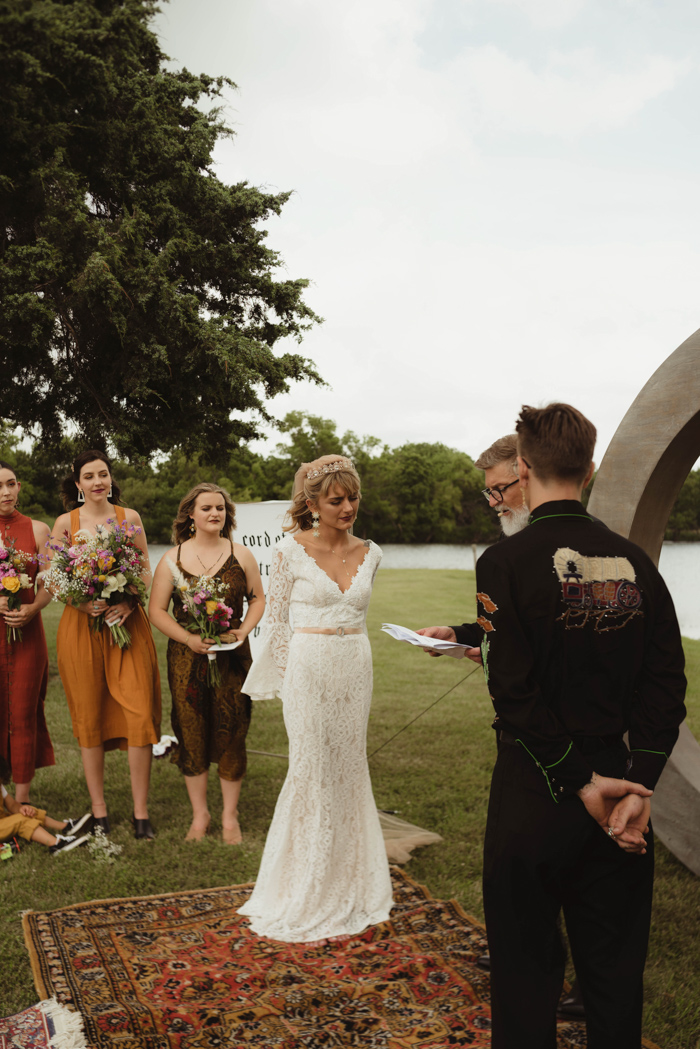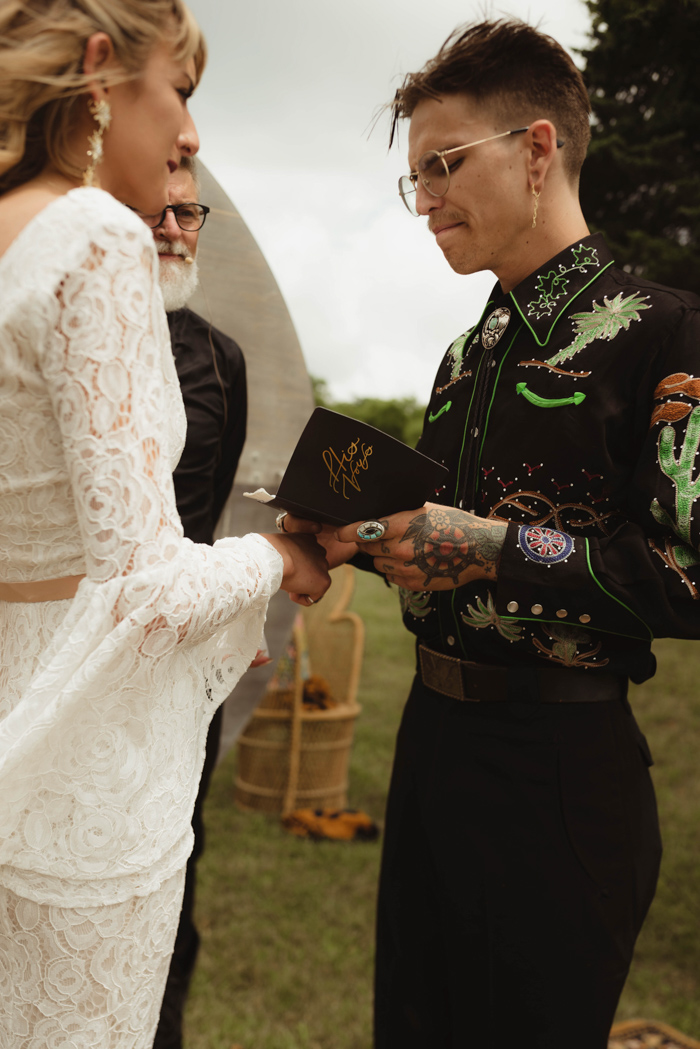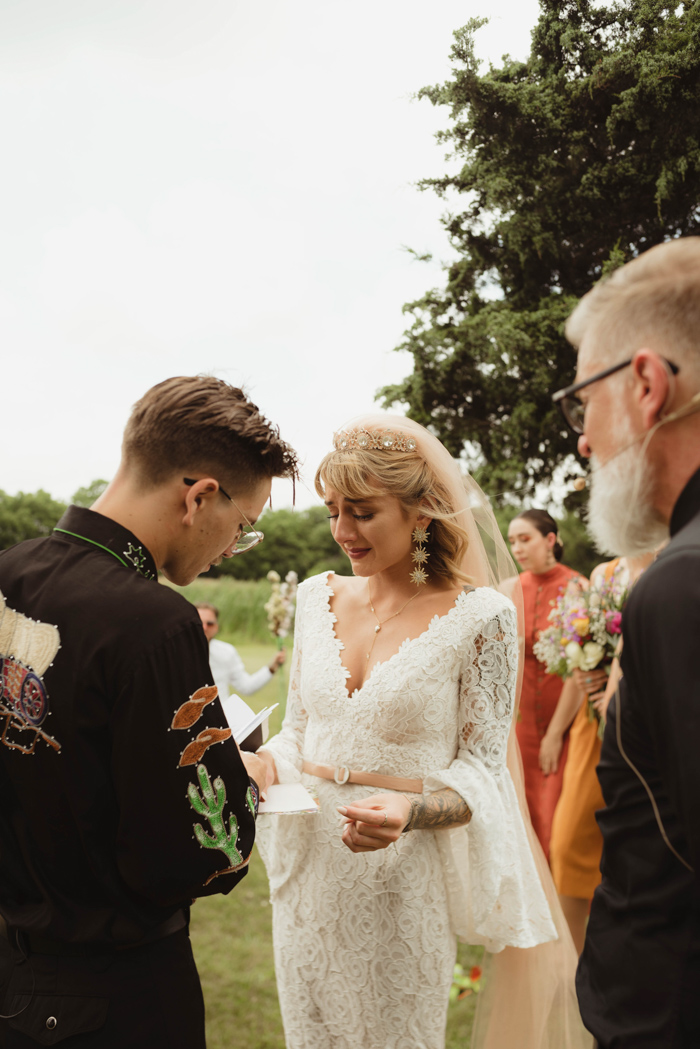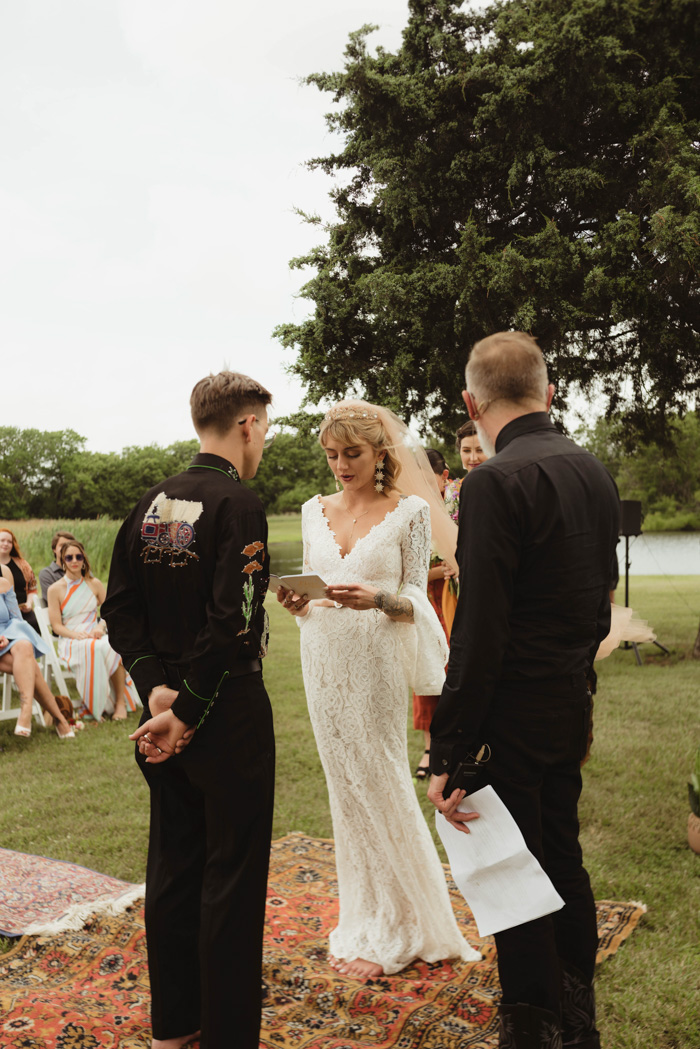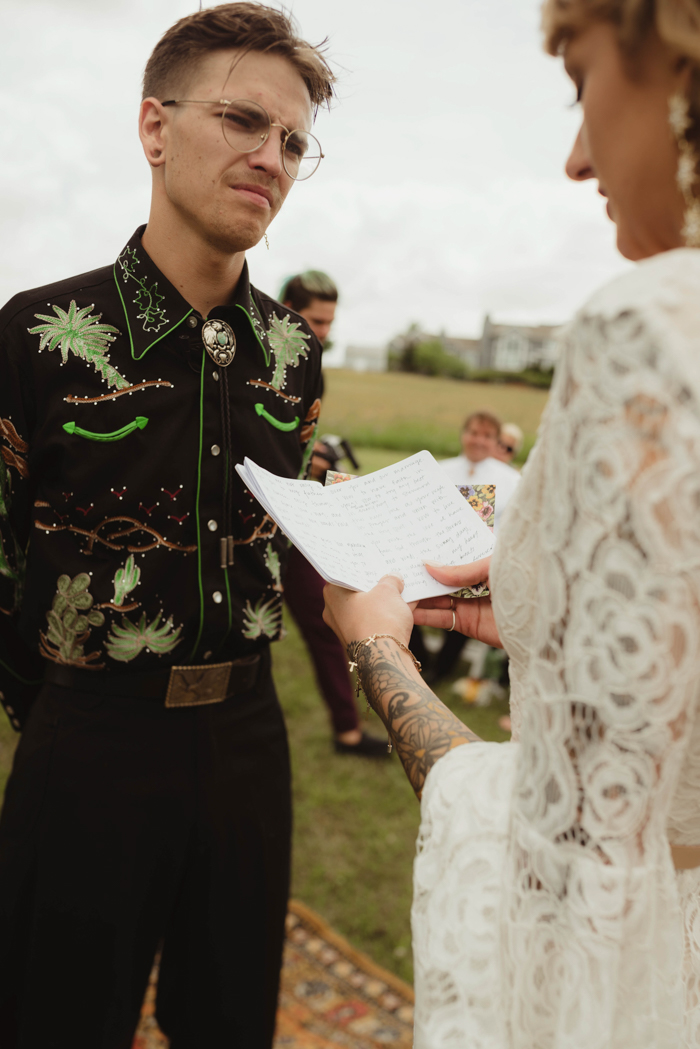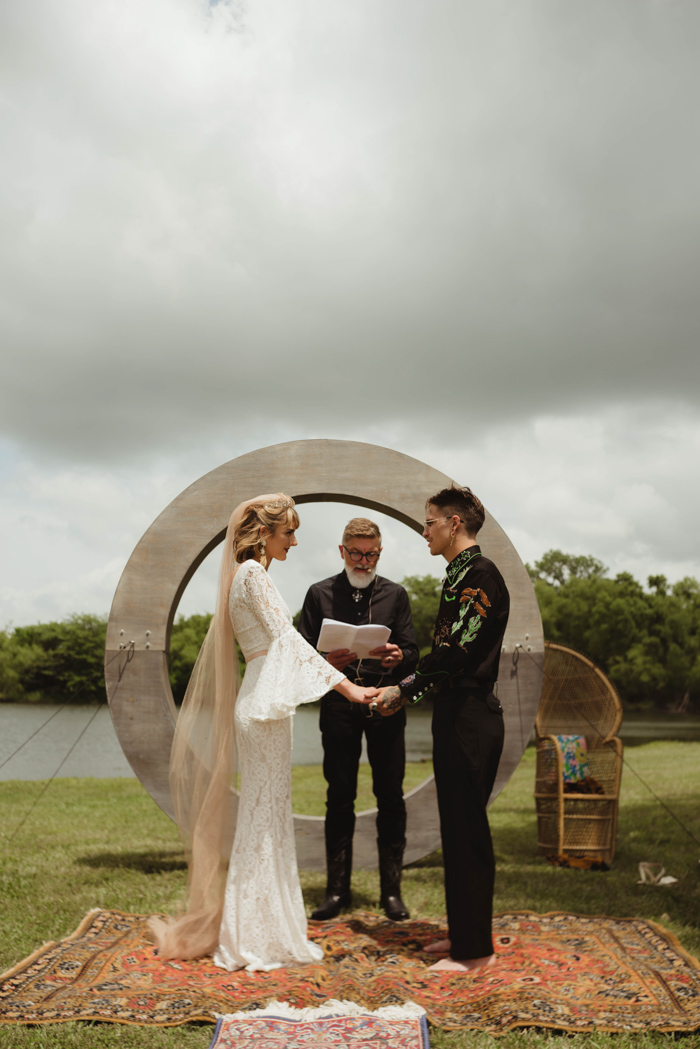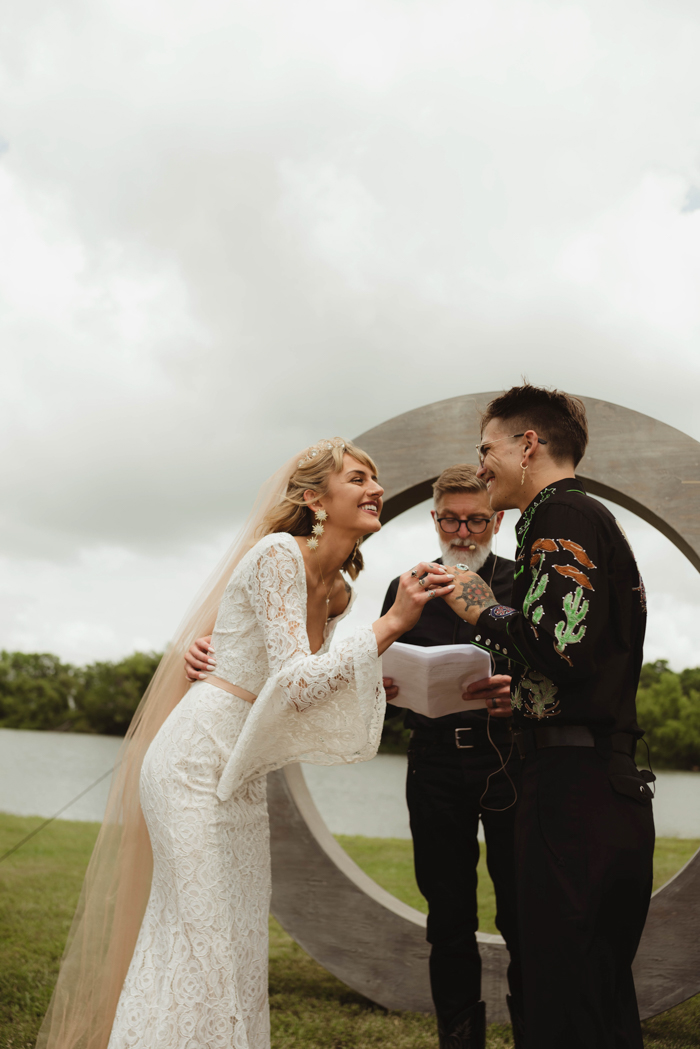 The memory that stands out the most is our first kiss. I had antique glass bells on the chairs of our family members and instructed them to ring the bells during the first kiss. It was like a fairytale moment and took my breath away. The way Hana captured every moment lets us remember all of the butterflies, deep breaths, laughs, and moments of serenity.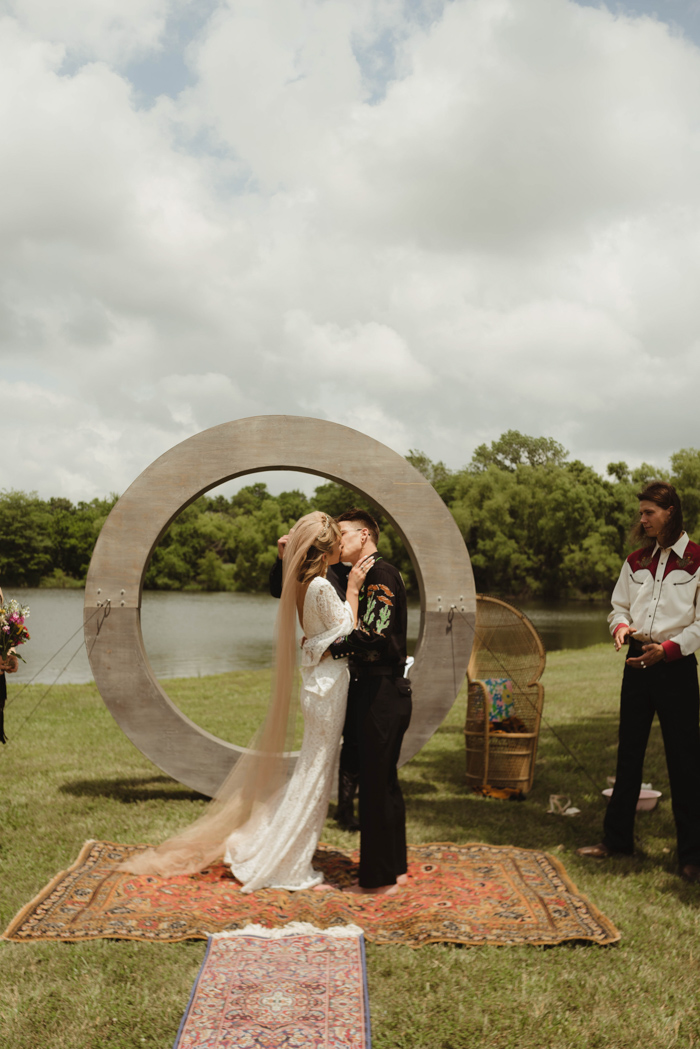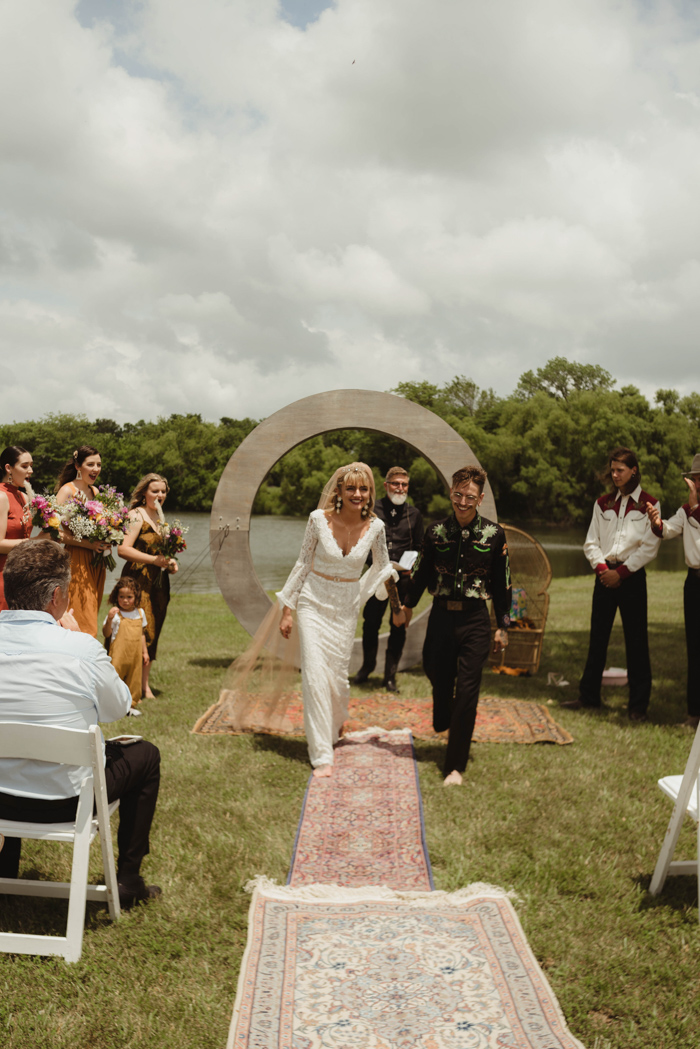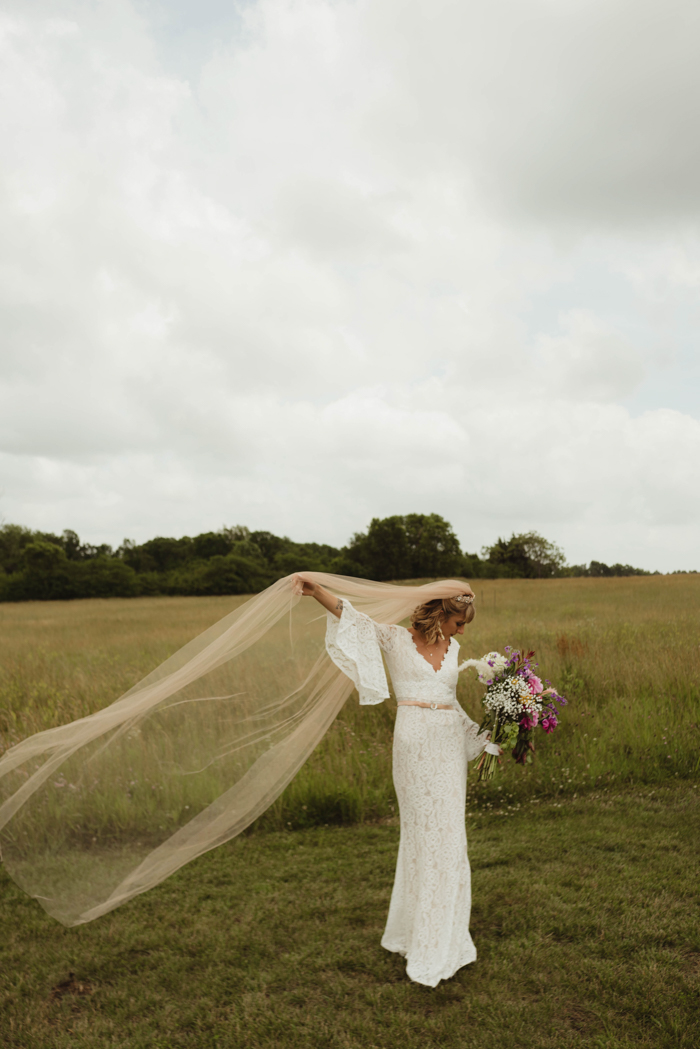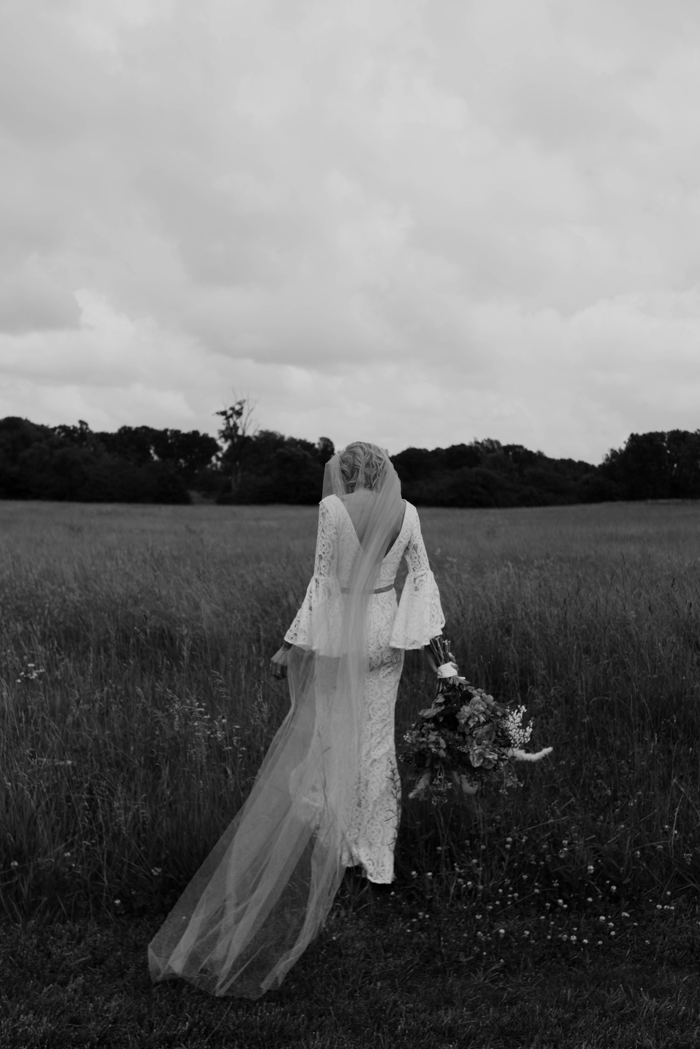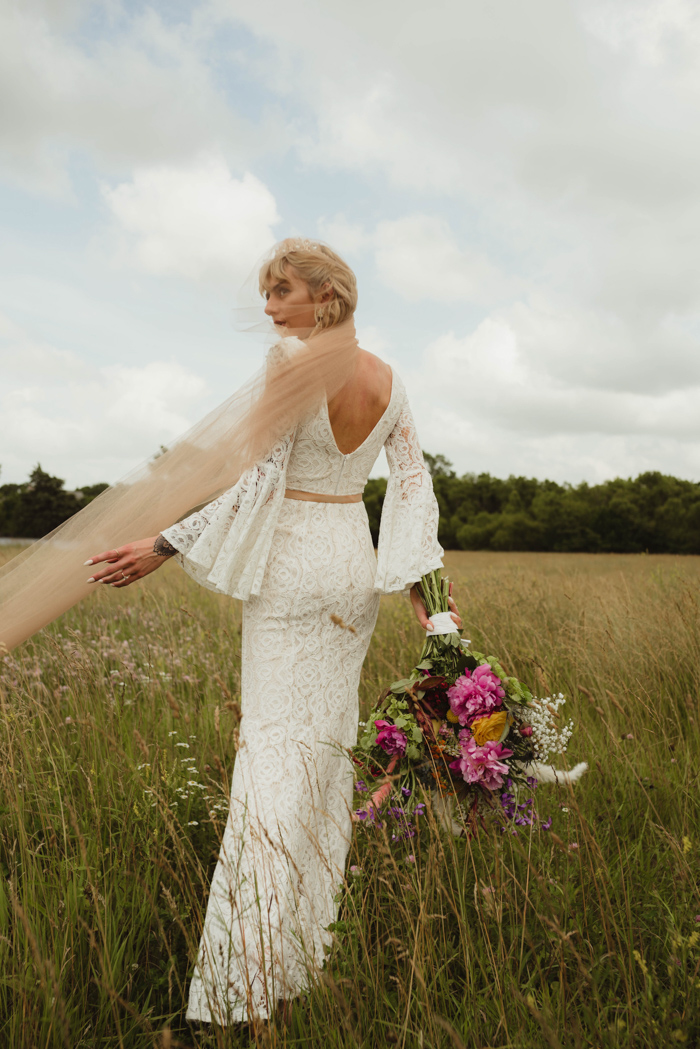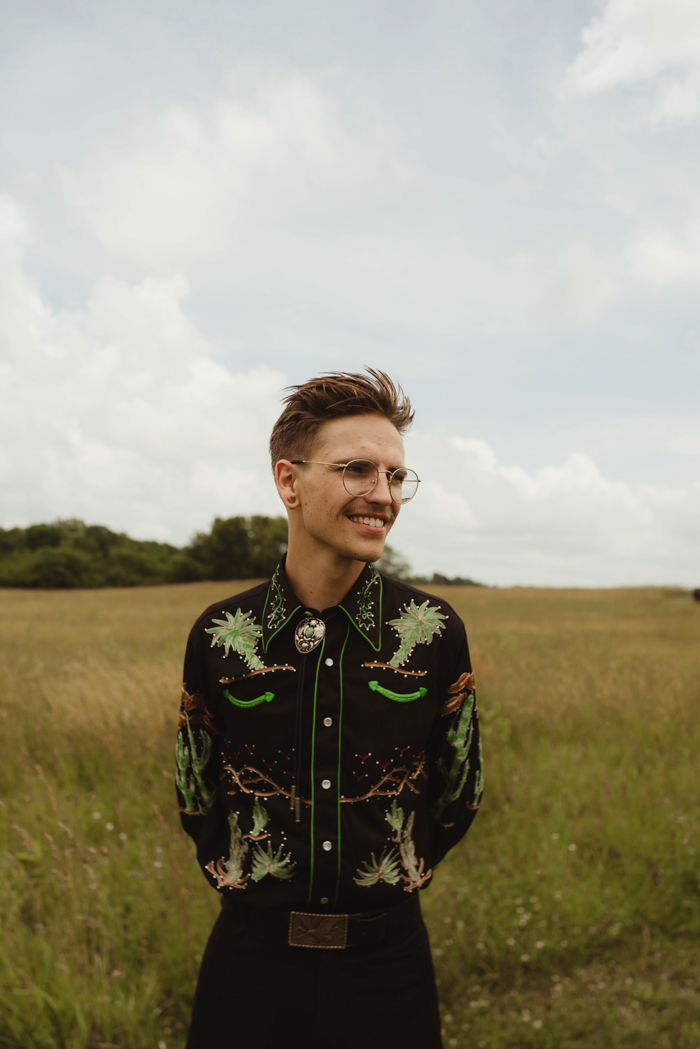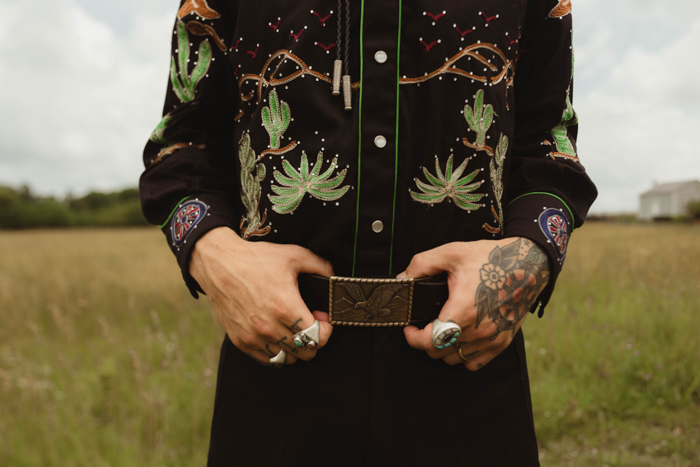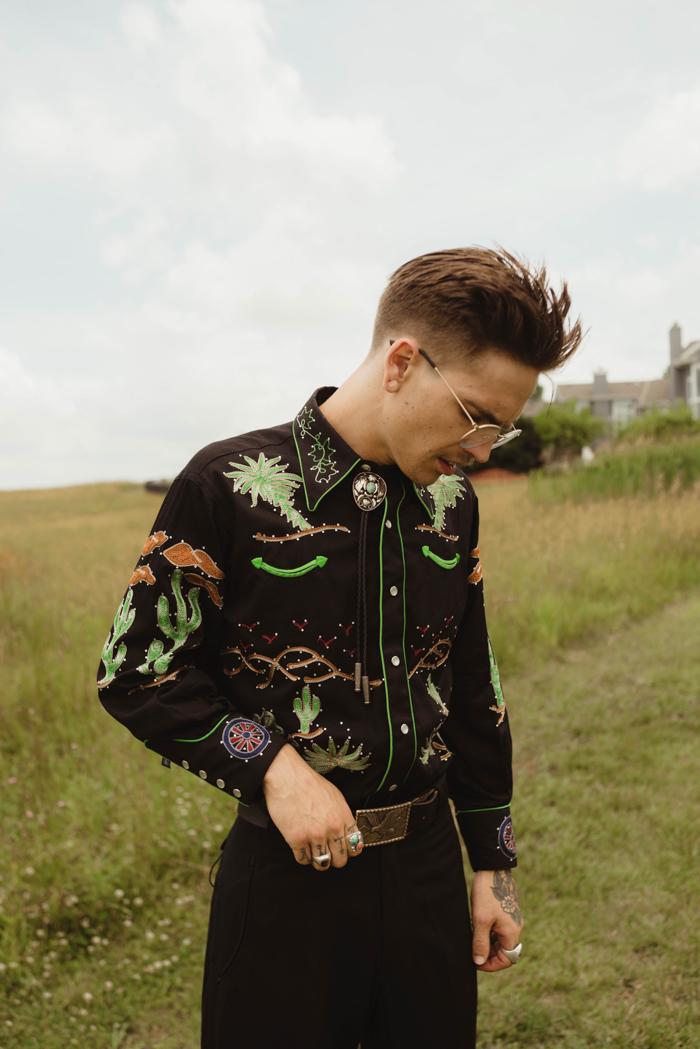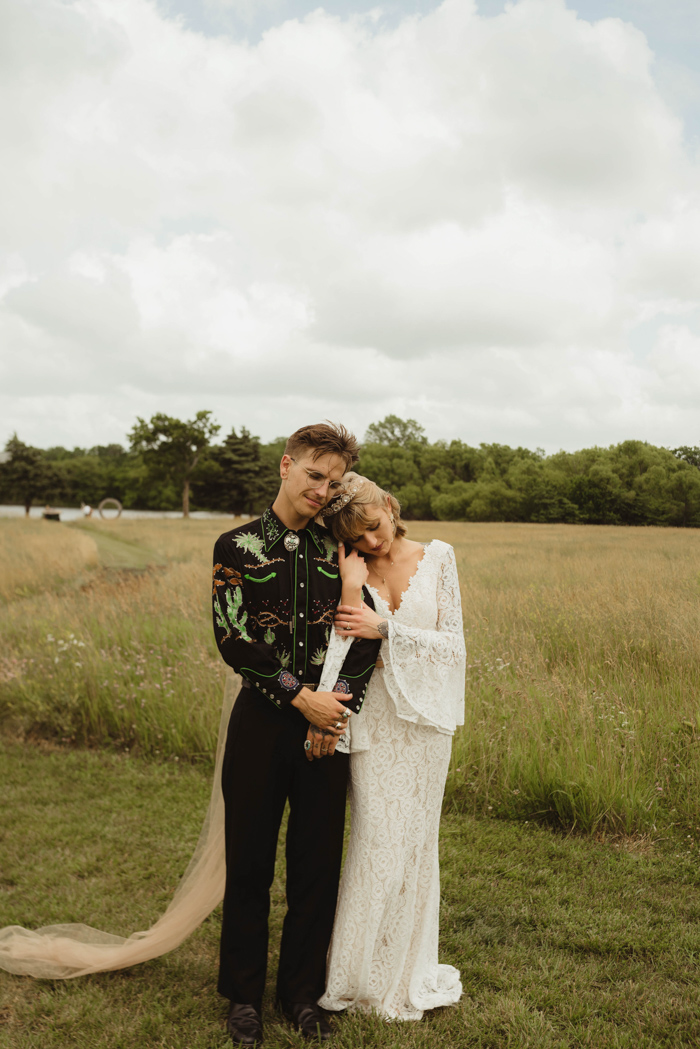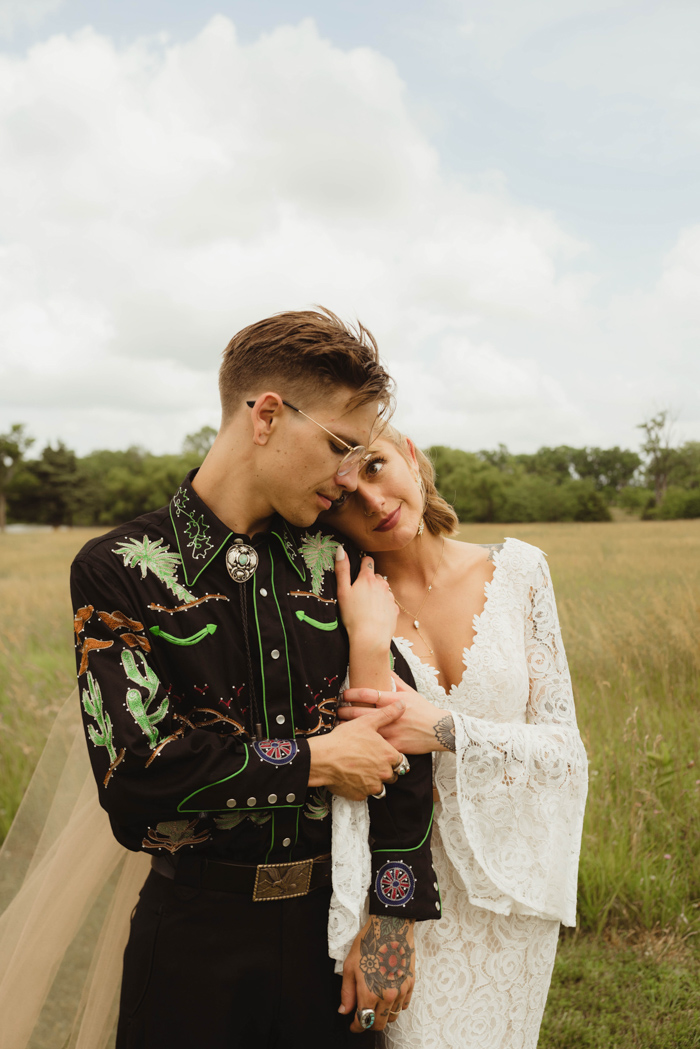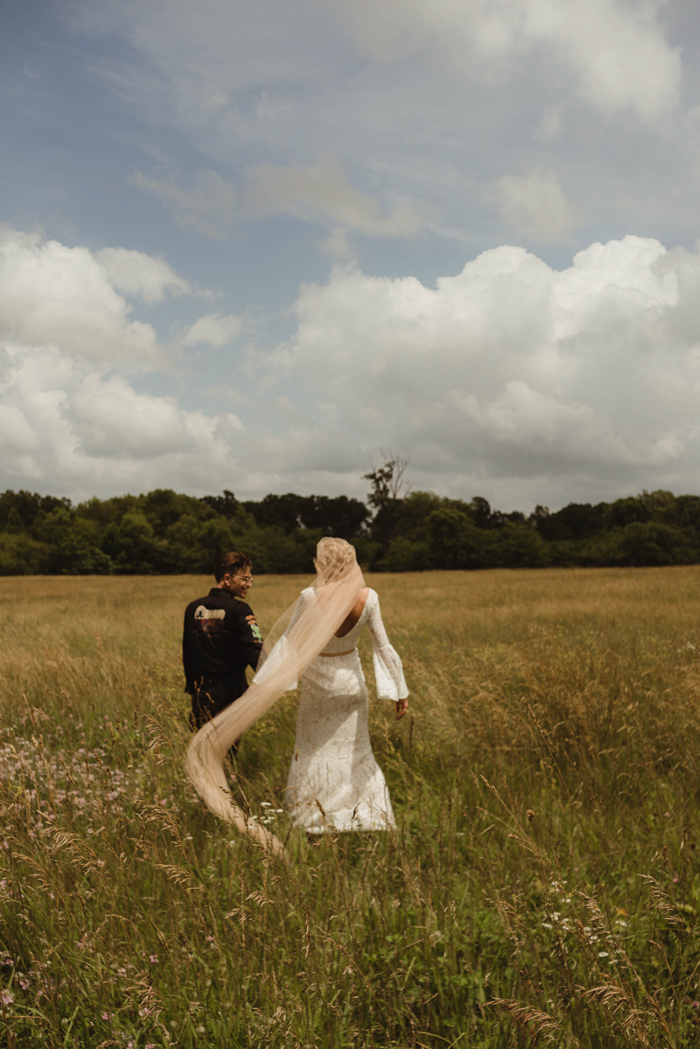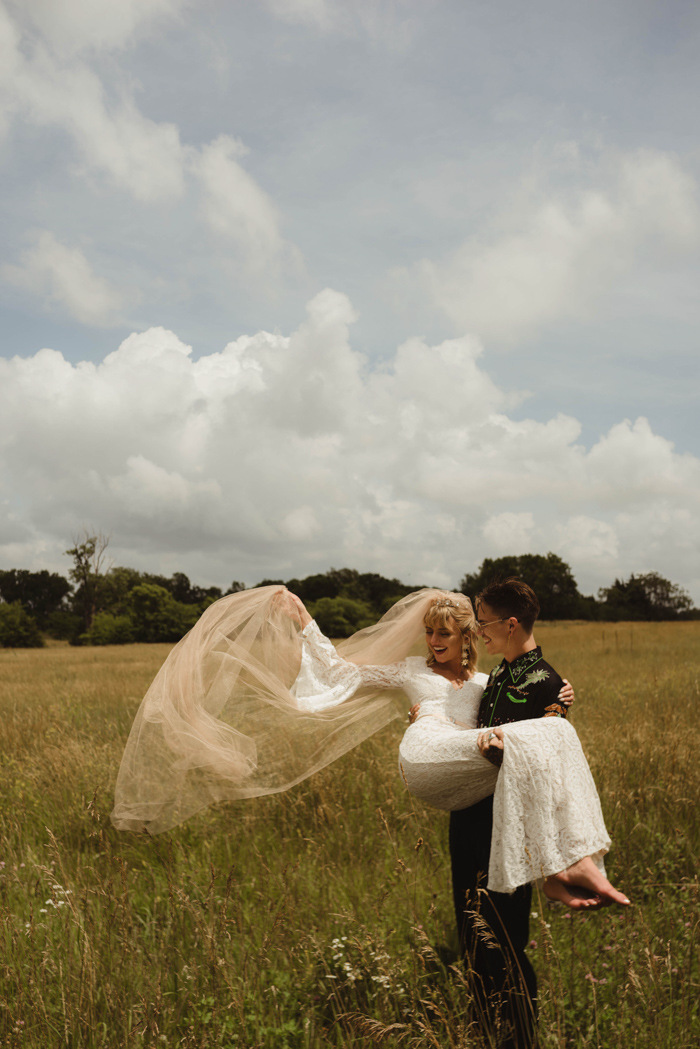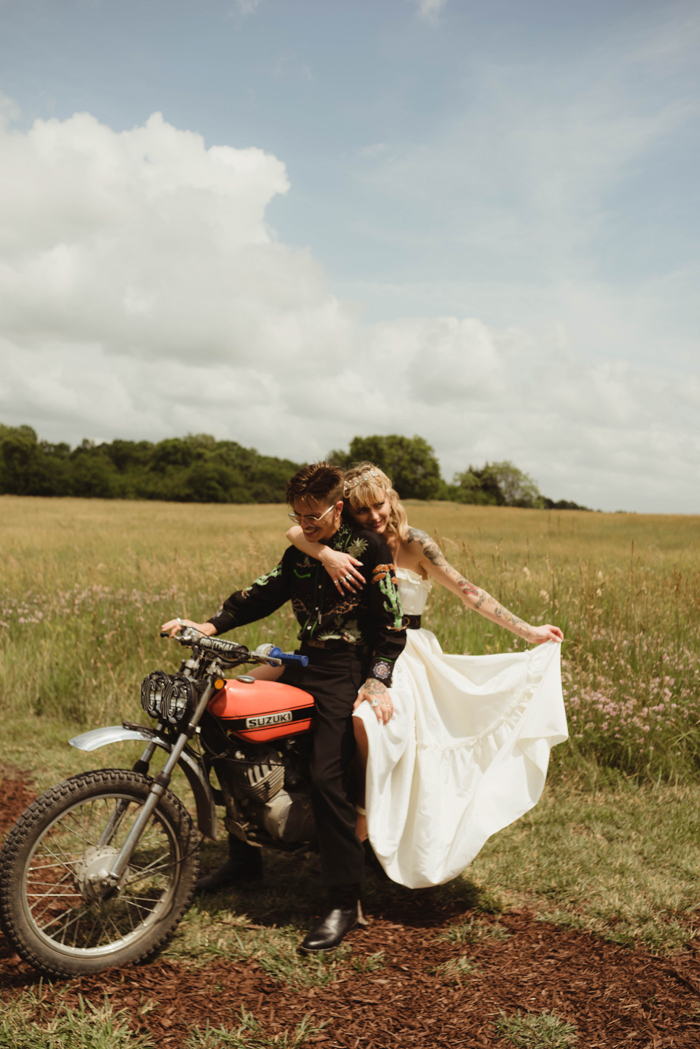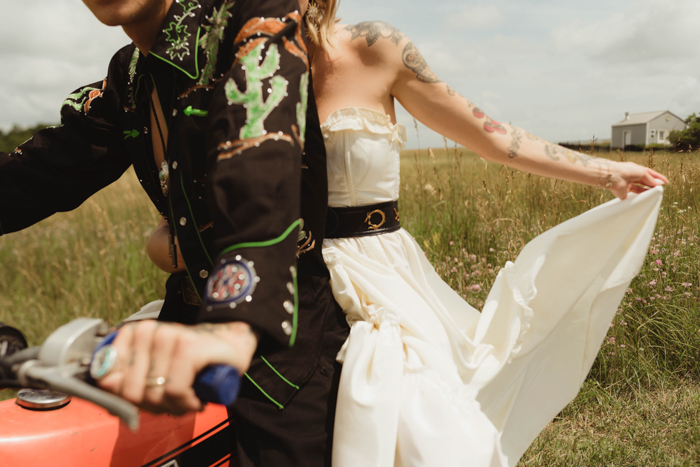 For decor, estate sales are the way to go! We found almost all of our decor with the help of my mother every weekend at estate sales. It's the best place to find unique, antique, and inexpensive pieces. Also, having a donut truck (or food truck), and having a midday wedding allows for less money to be spent on food and more on what you want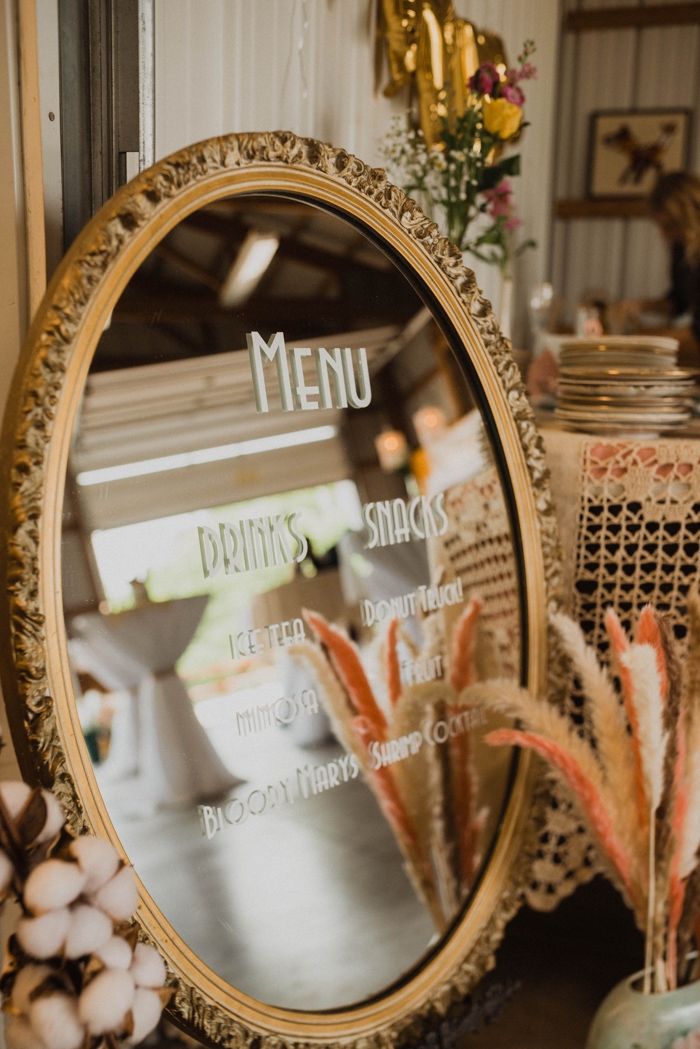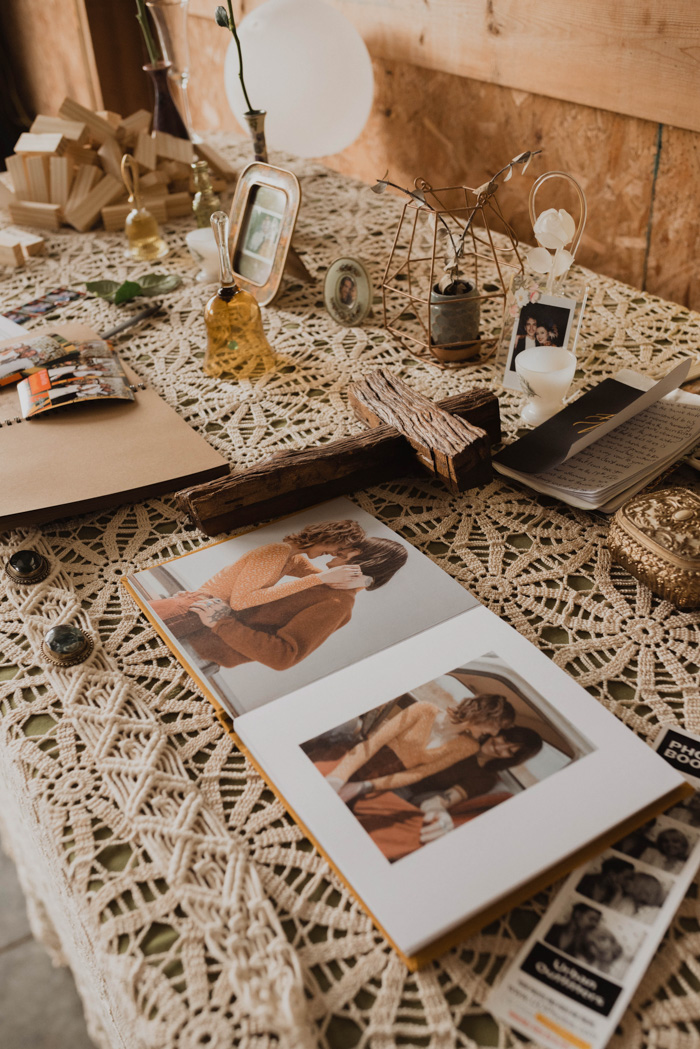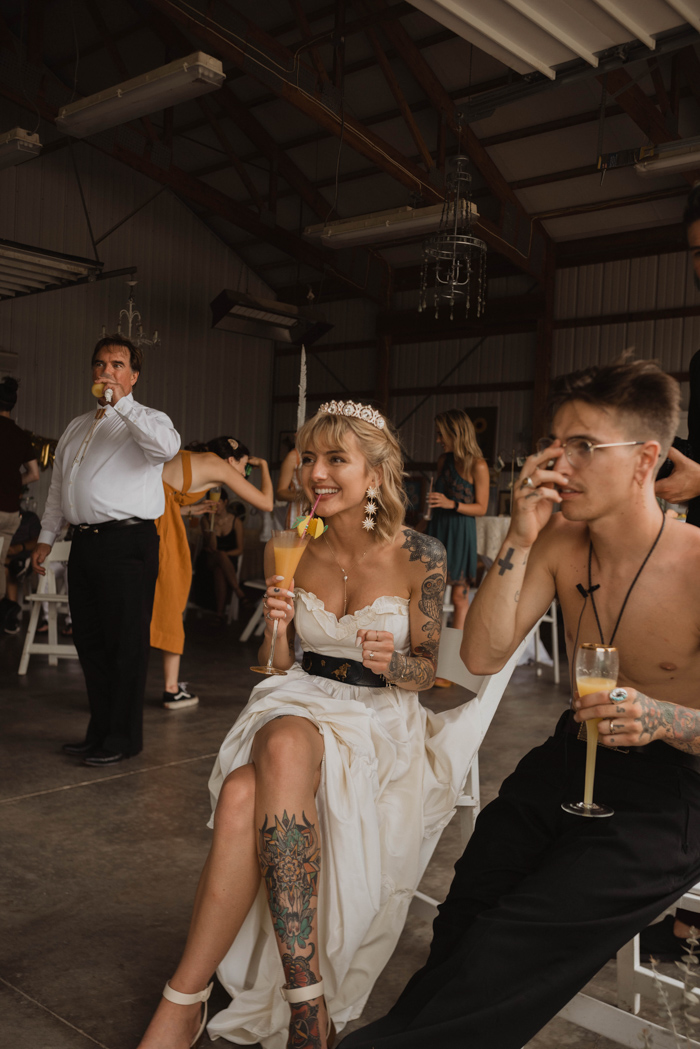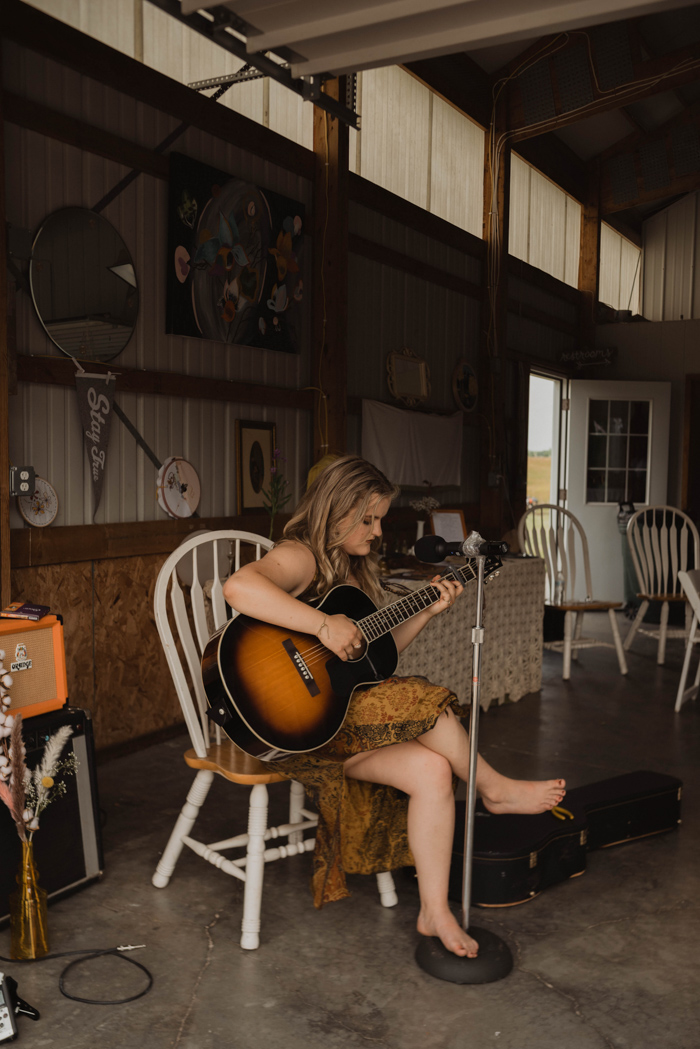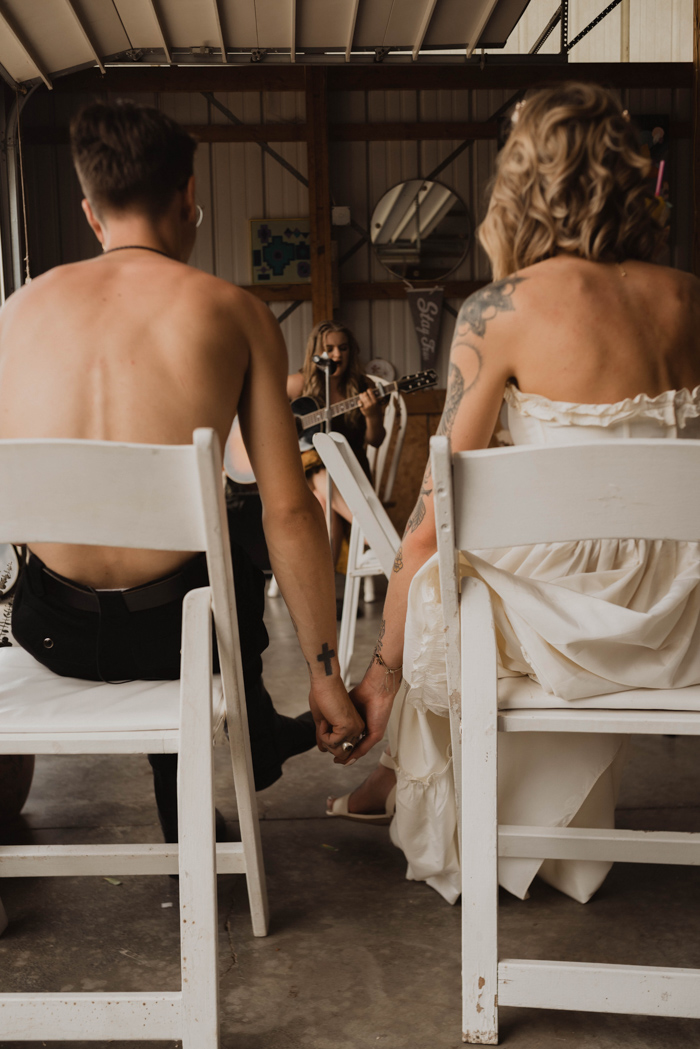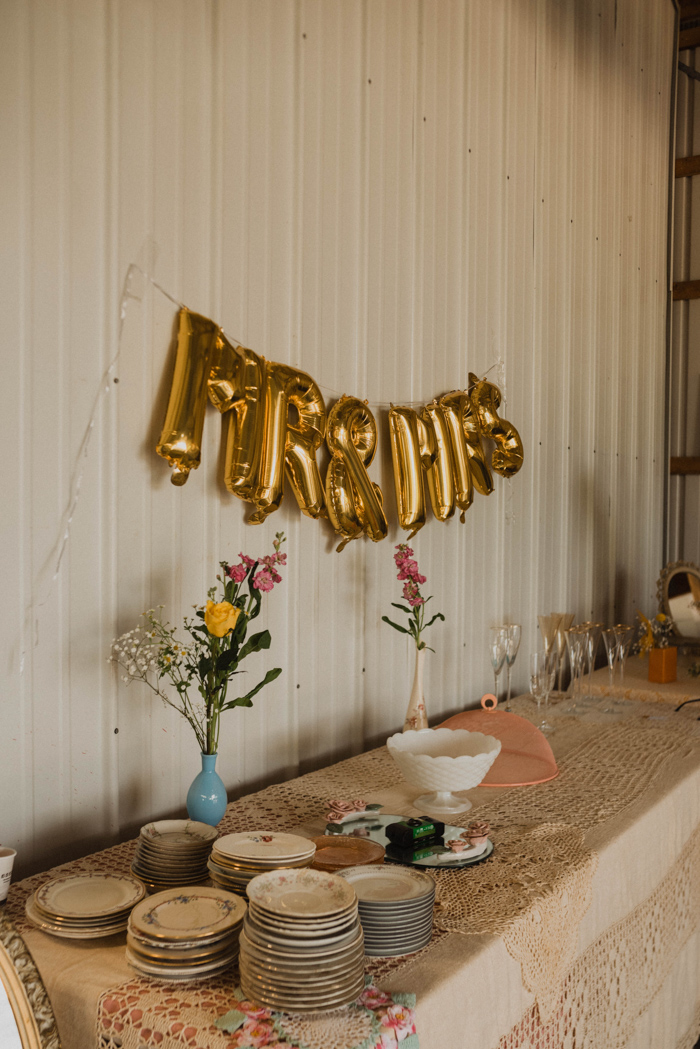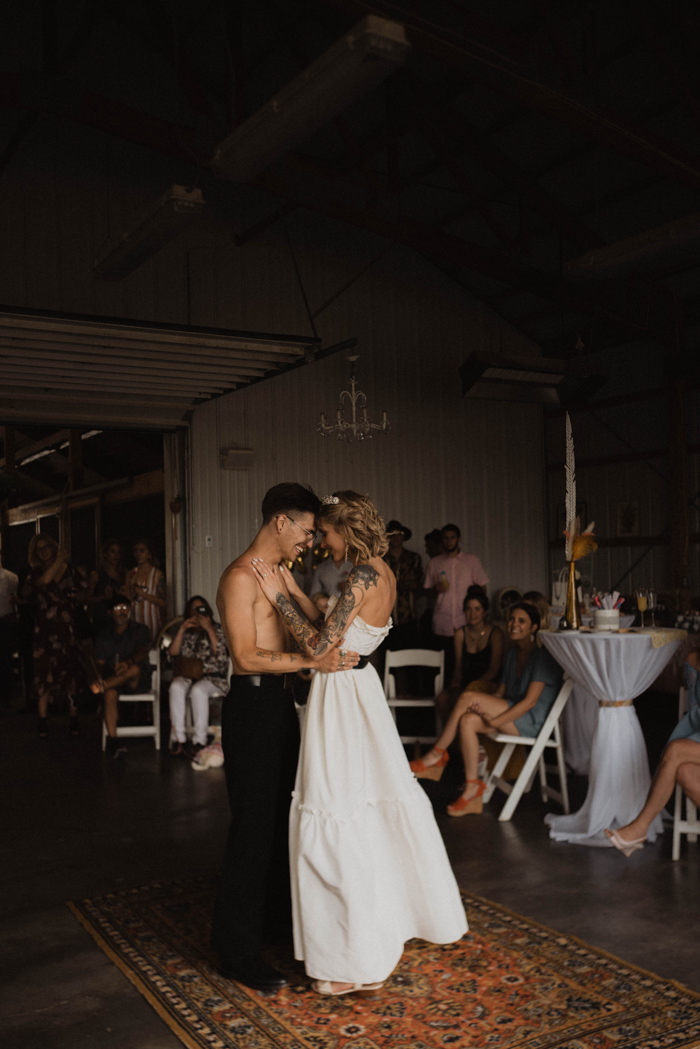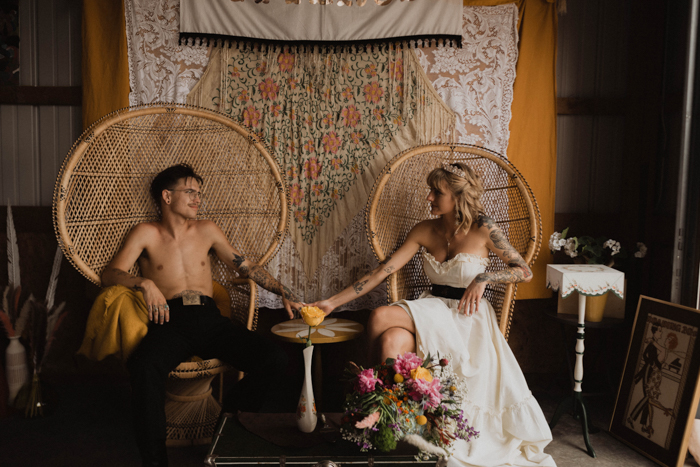 Congratulations to Emma and Austin, and a special thanks to Hana Alsoudi Photography for sharing this incredible ranch wedding with Junebug! Love this unique bride and groom style? These country music lovers combined western fashions and southern vintage flair for their Buxton Hall wedding!