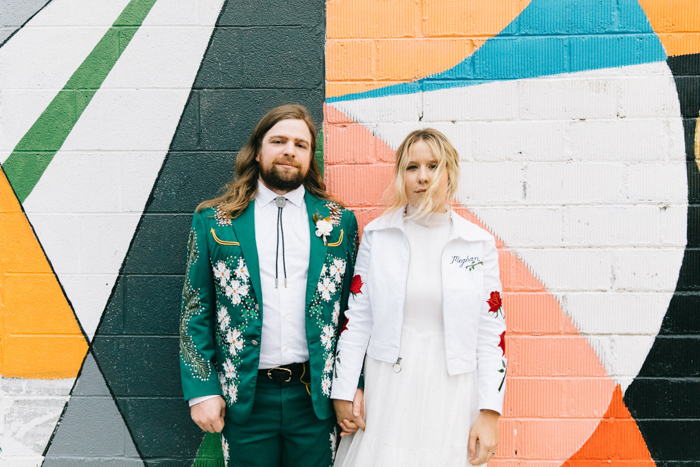 Calling all country-loving, fashion-forward couples: Meghan and Jimmy's Buxton Hall wedding is everything you need to see today! The couple put their personalities on full display for their guests, showcasing the venue's vintage design with minimal, retro decor and drawing inspiration from the geeral vibe of Asheville, their love of BBQ, and country music. When we first laid eyes on the bride's chic Morgane Le Fay gown, which she topped with an embroidered white denim jacket from Rusty Cuts, we were in love. But then we saw that each of her bridesmaids also had a custom jacket to match the bride's and the groom went full-on western with a custom nudie suit from Union Western Clothing, and our hearts exploded with happiness! This wedding is unlike anything we've seen, and Sarah Murray Photography was literally the perfect choice to capture it. If you think you've seen every type of southern wedding, think again!
The Couple:
Meghan and Jimmy
The Wedding:
Buxton Hall, Asheville, North Carolina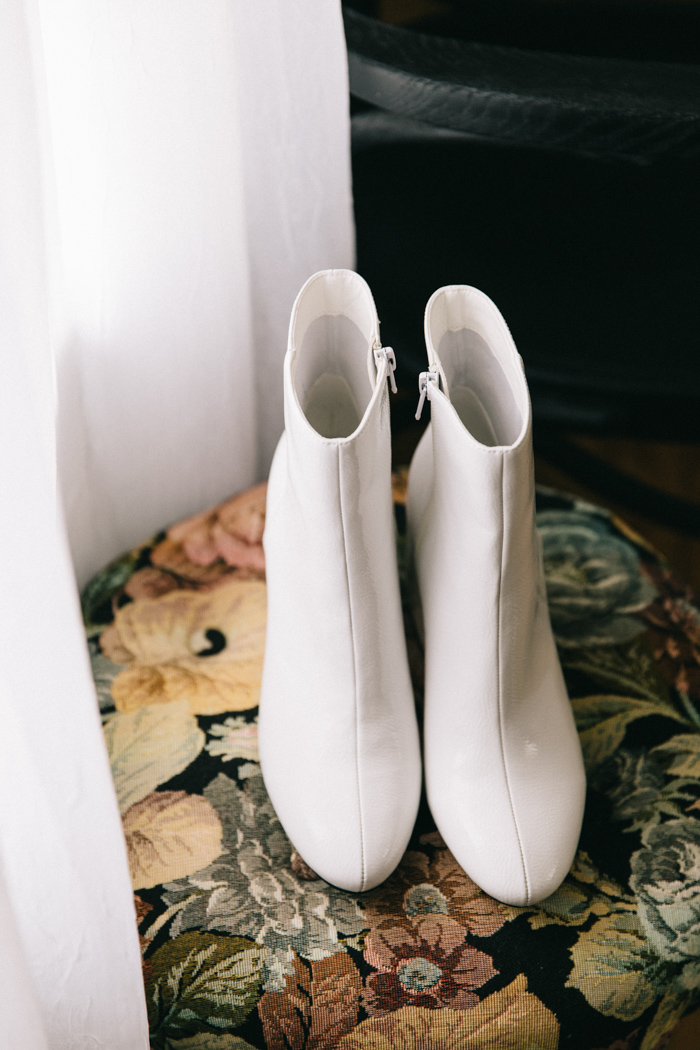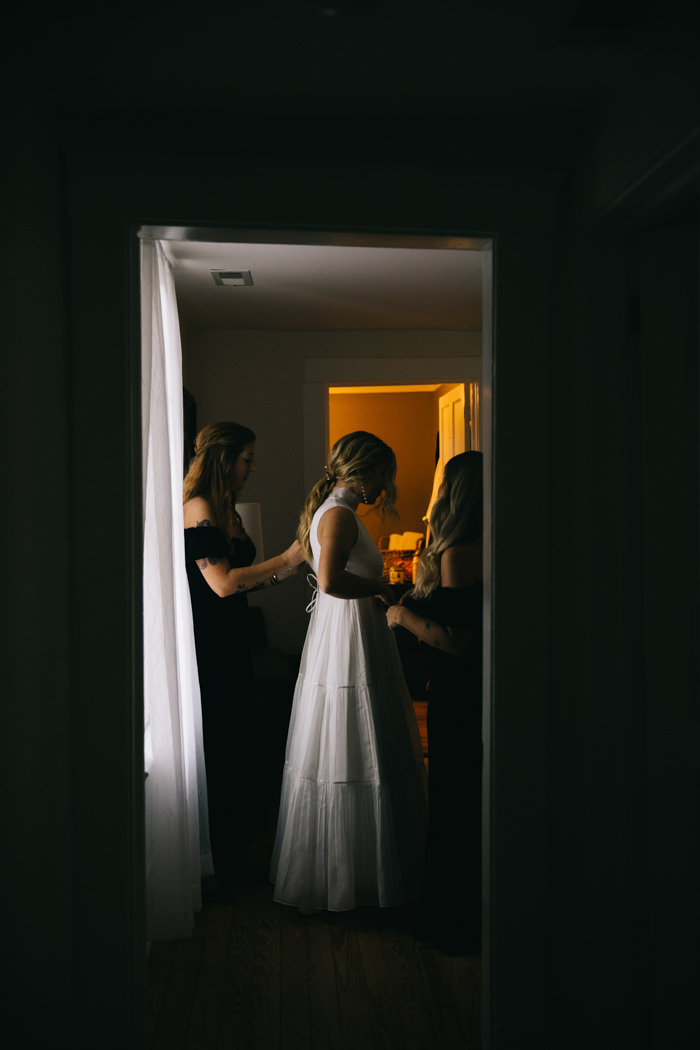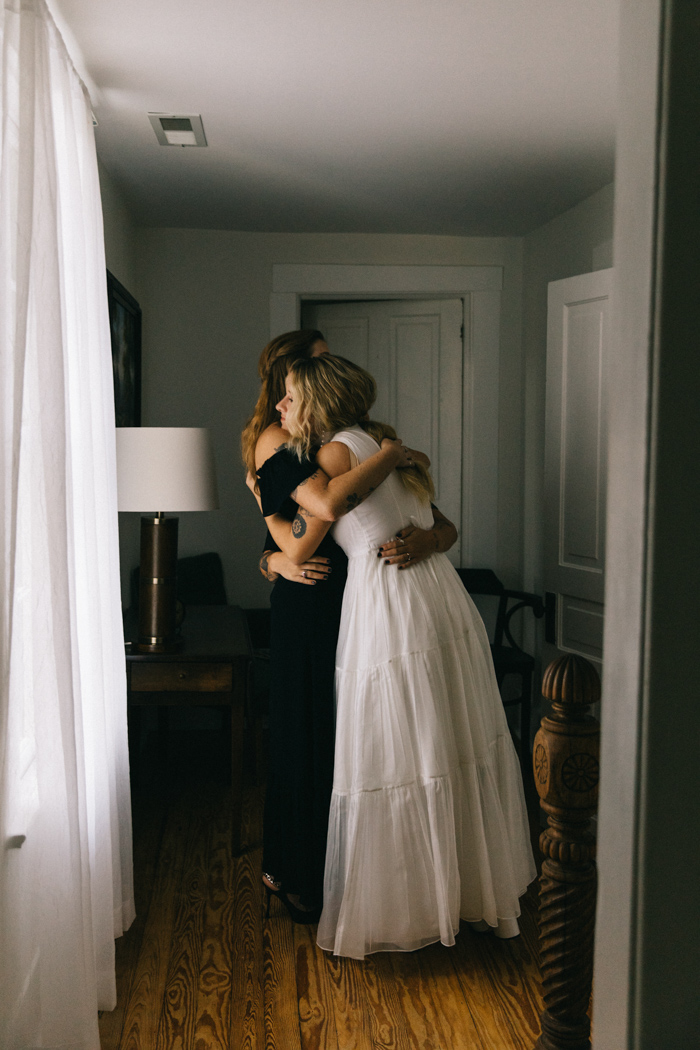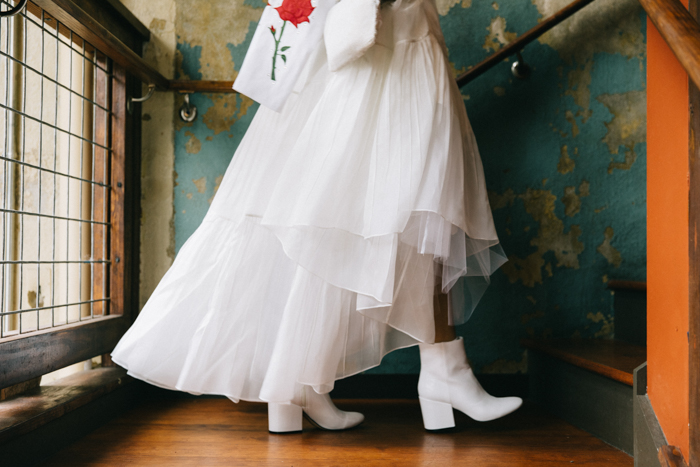 Jimmy is from North Carolina and has always loved Asheville. We've traveled there many times together and, after we got engaged in Chapel Hill, we went to Asheville the next day. It just felt like the perfect place for our wedding! Jimmy also has an affinity for cooking and barbecue, so we knew that was definitely the vibe we wanted. I actually reached out to Buxton Hall when we were still on our engagement trip because the space was so incredible. We're so grateful that they let us use their incredible space and amazing menu!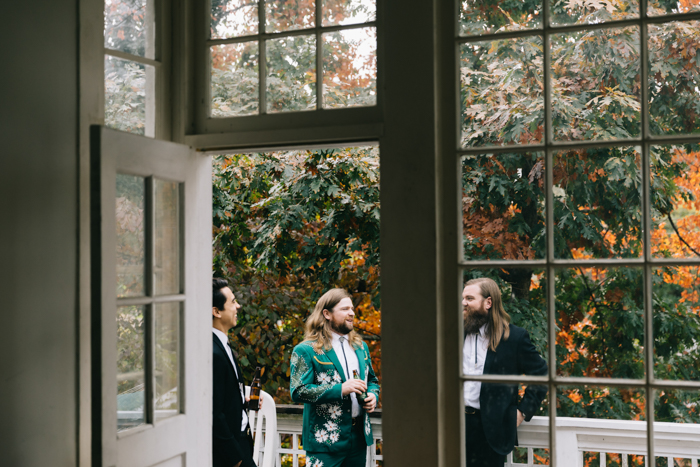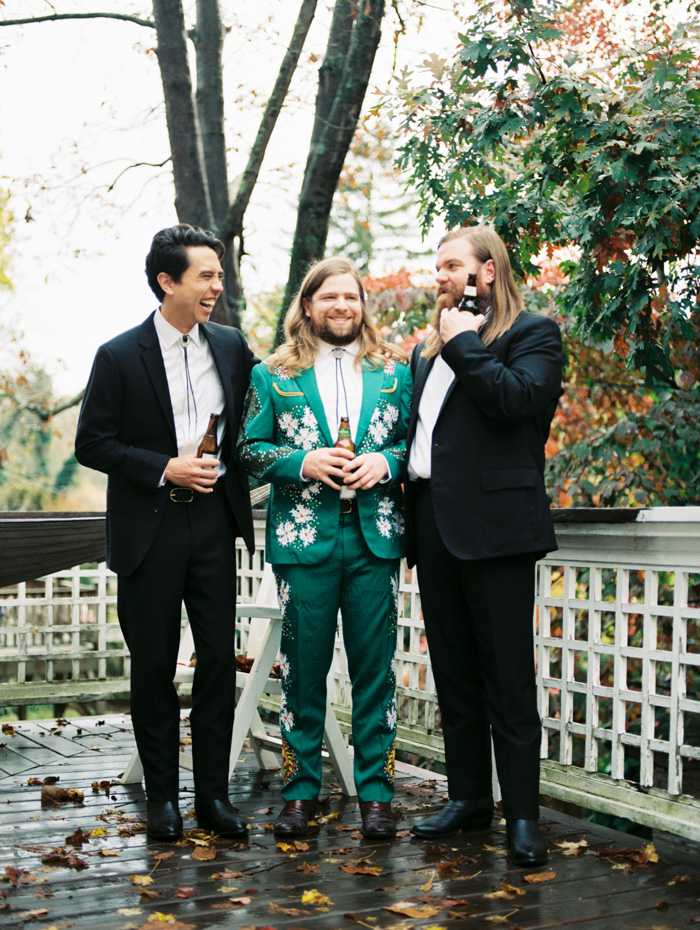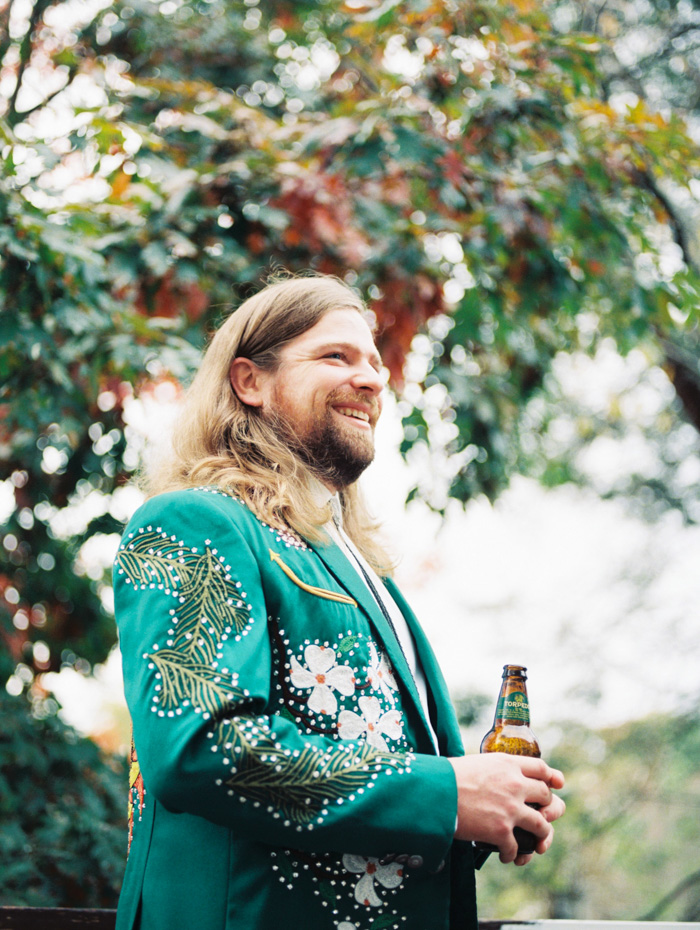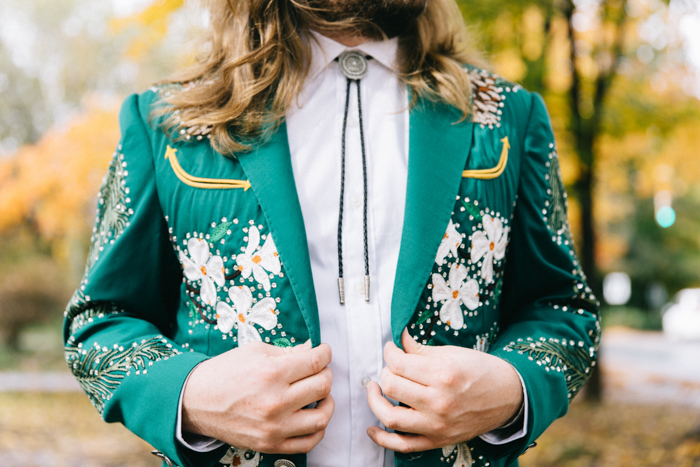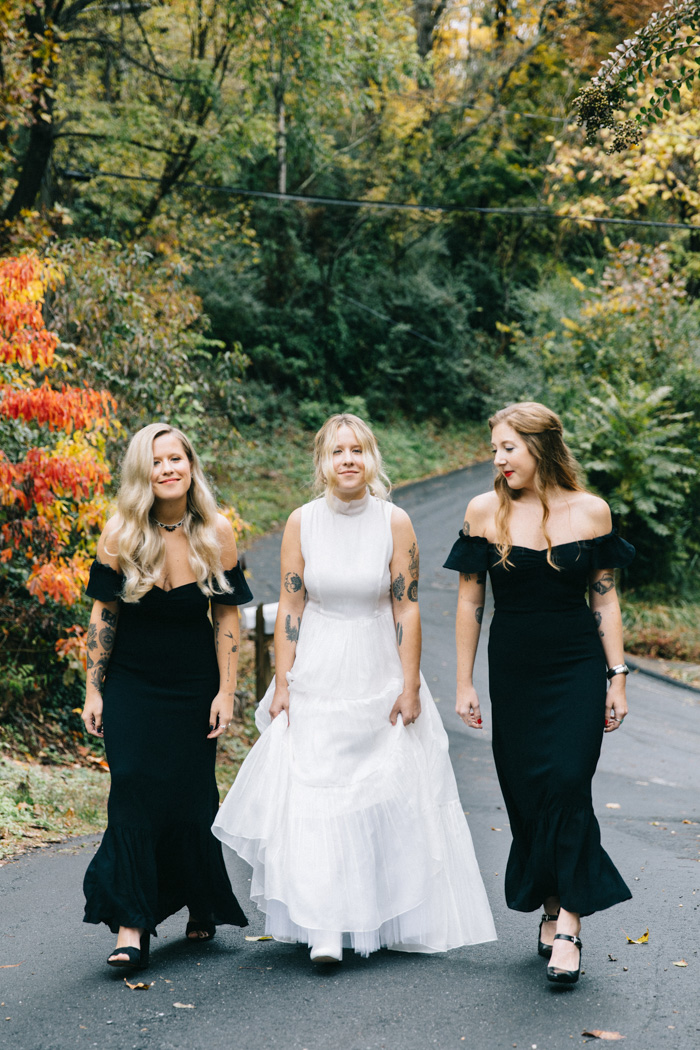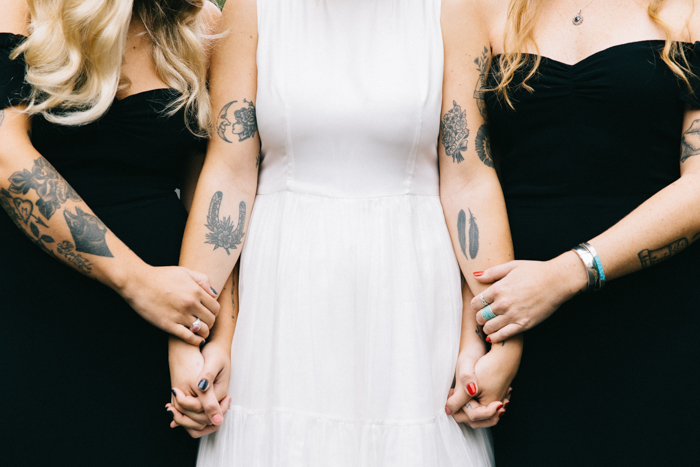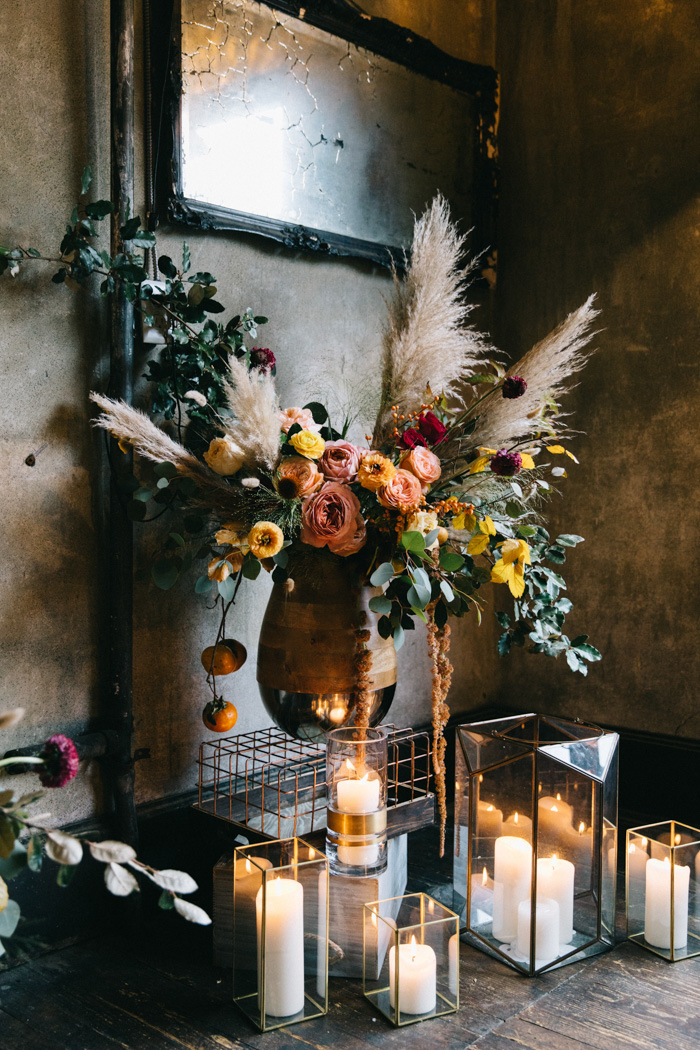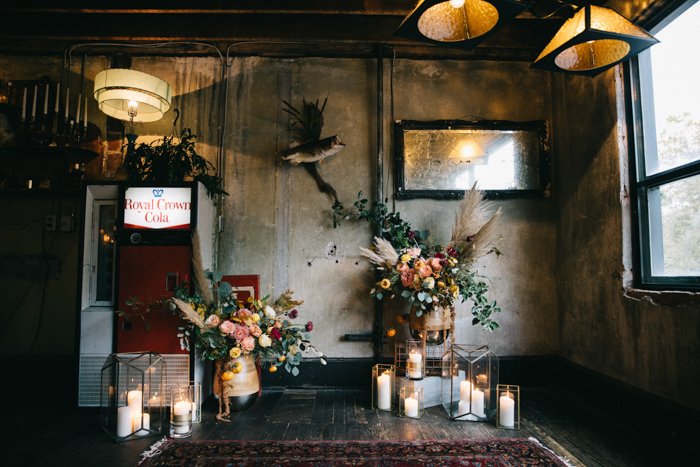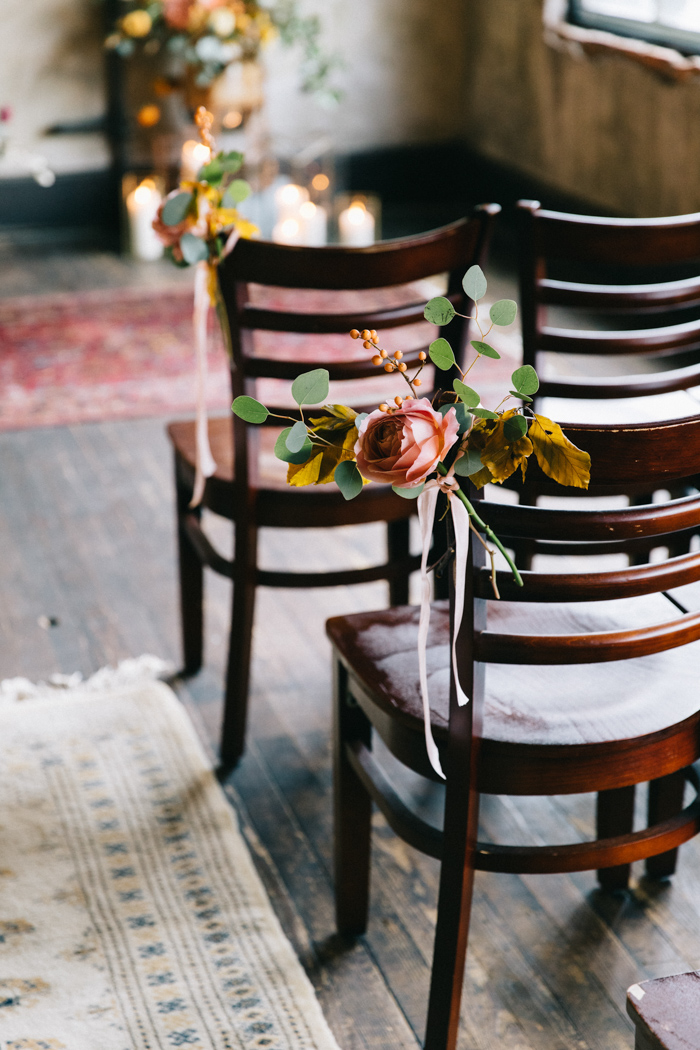 Our dear friend Rhea — who is a shamanic priestess — was our officiant, and she did an incredible job. We didn't know what she was going to say until we both got up there, and she highlighted our life together. She even surprised us with a quick film photo right before we said our vows to commemorate our very last moment as an unwed couple. We also said our own vows, which was special to us — though, in fairness, I started ugly happy crying before I could get the words out! So my months of writing the perfect vows actually just materialized into me repeating, "I love you!"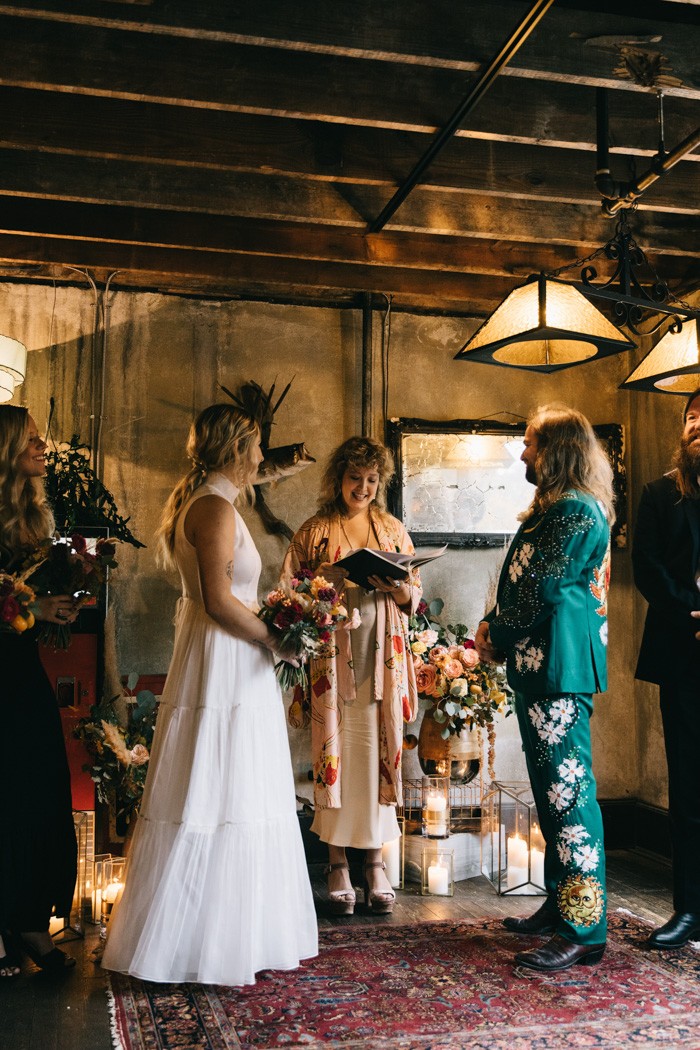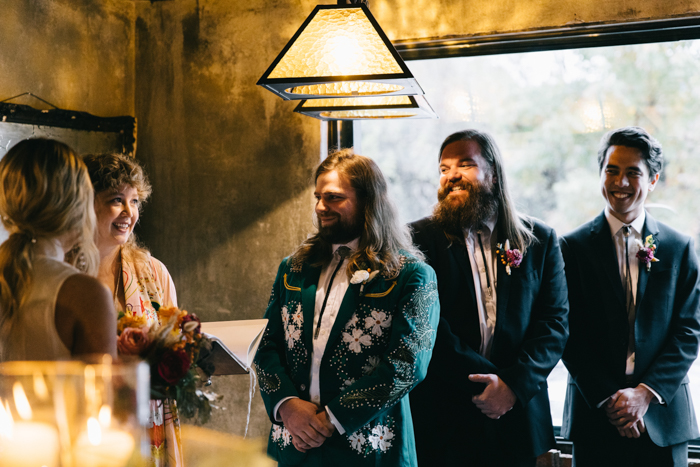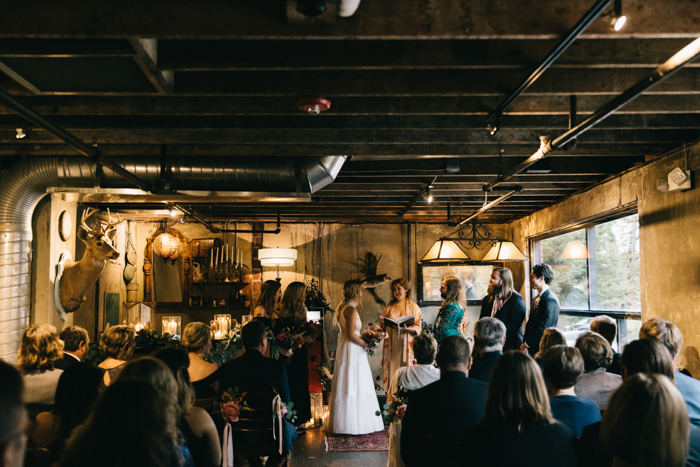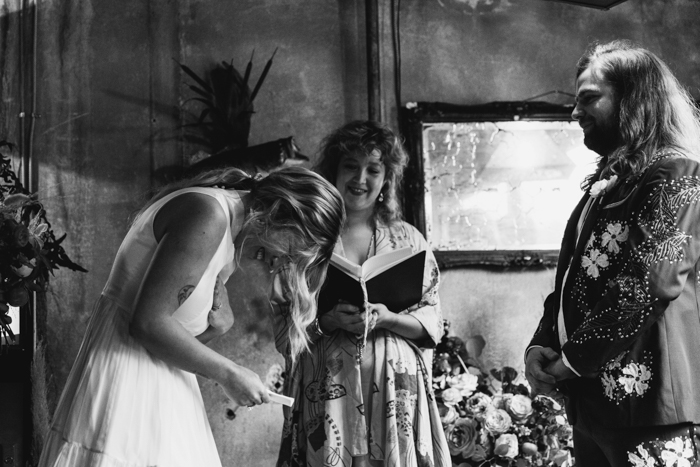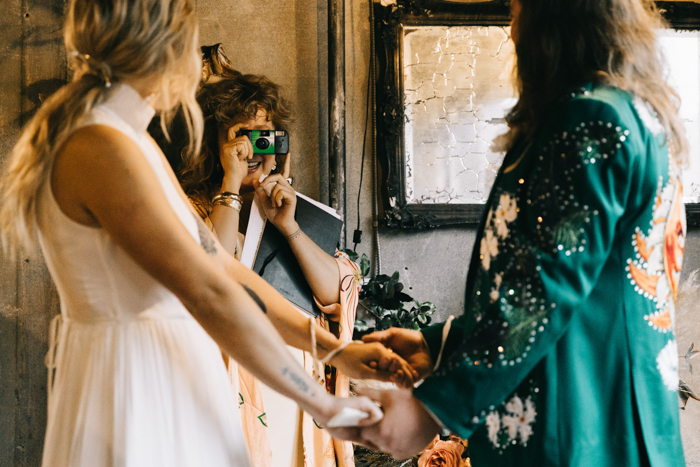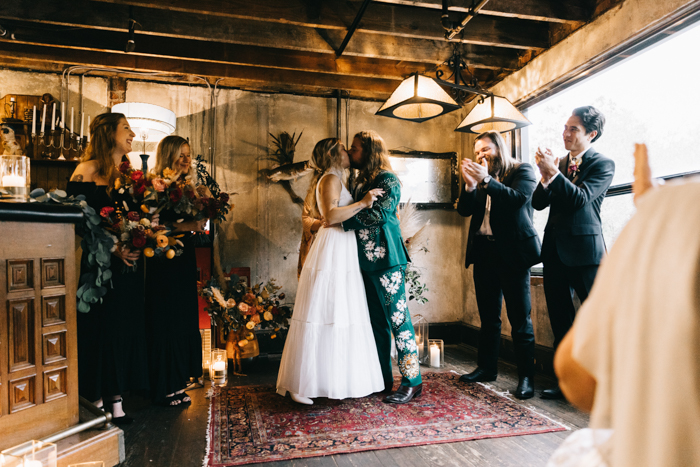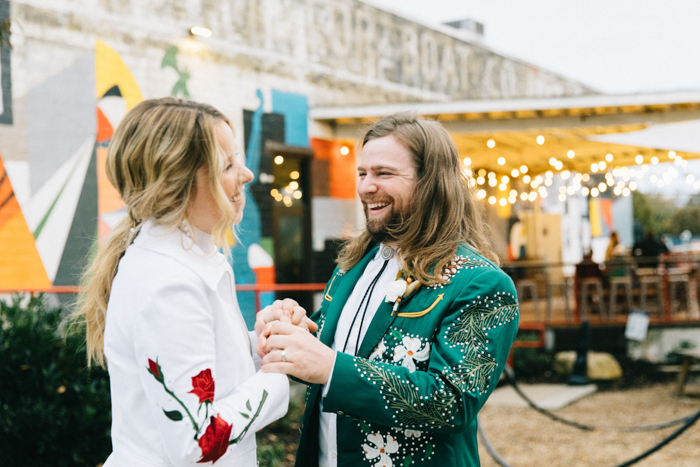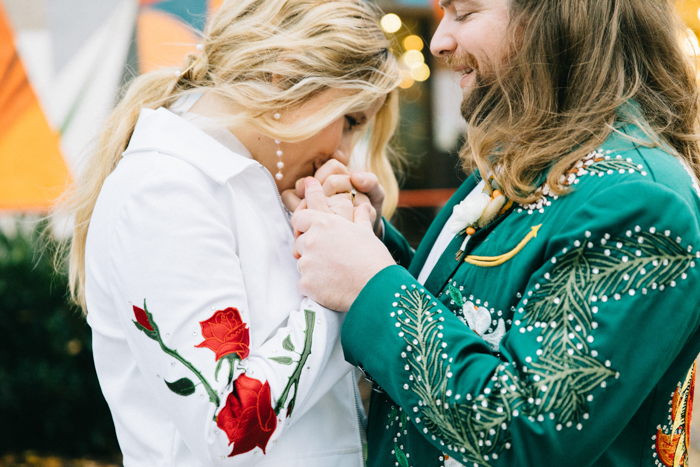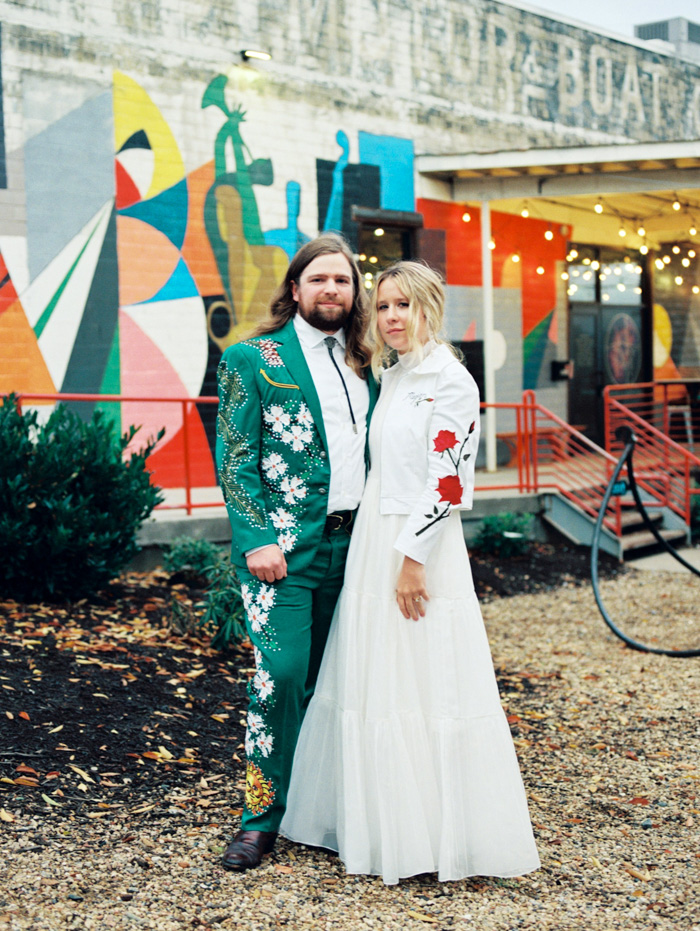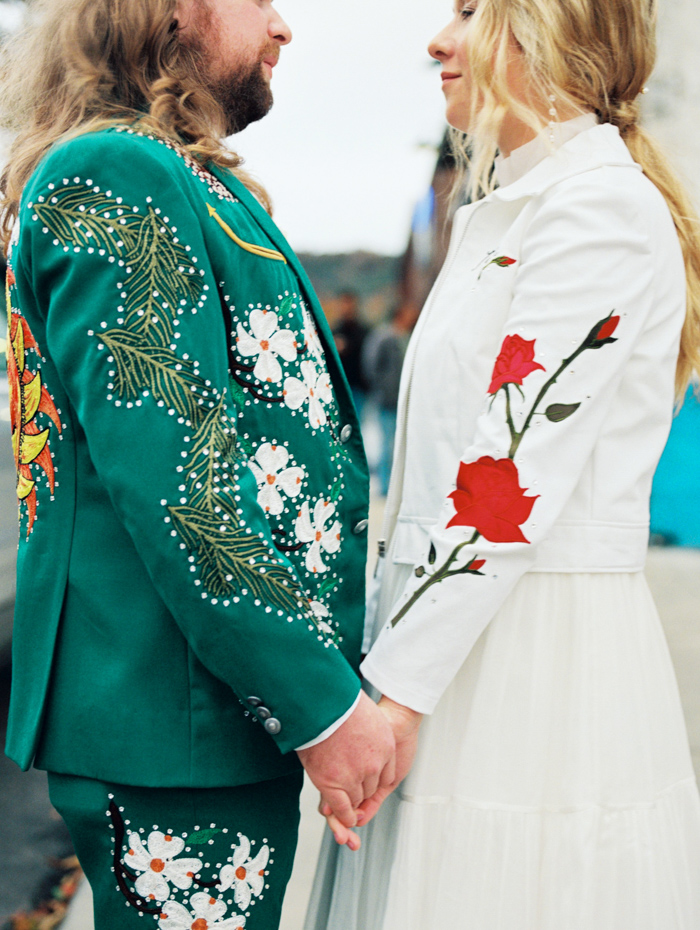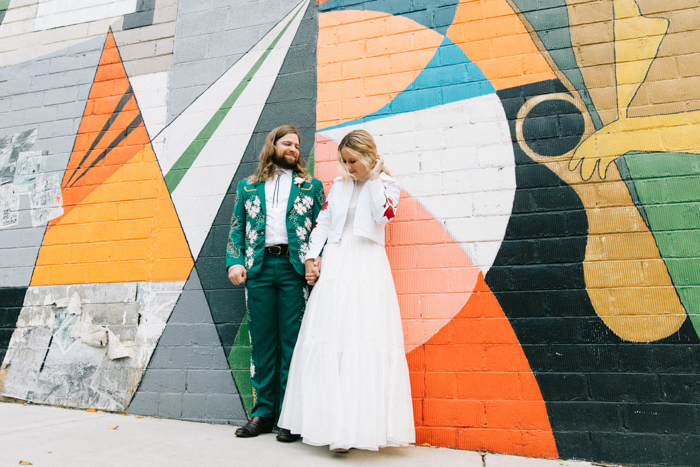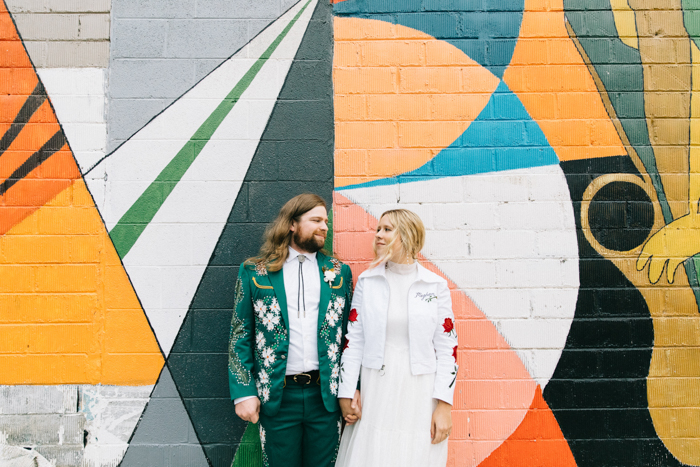 Our best advice for other couples who are planning their wedding is to be true to yourself and your aesthetic as a couple. There were moments where I just wanted everything to be white and modern, with pink carnations and baby's breath, vellum menus, and a sheer molly Goddard dress. But then I remembered that I wasn't planning my 30th birthday celebration; it's needed to be about both of us! When planning your wedding, make sure to use both of your ideas, preferences, aesthetics, and tastes so the day feels like both of you.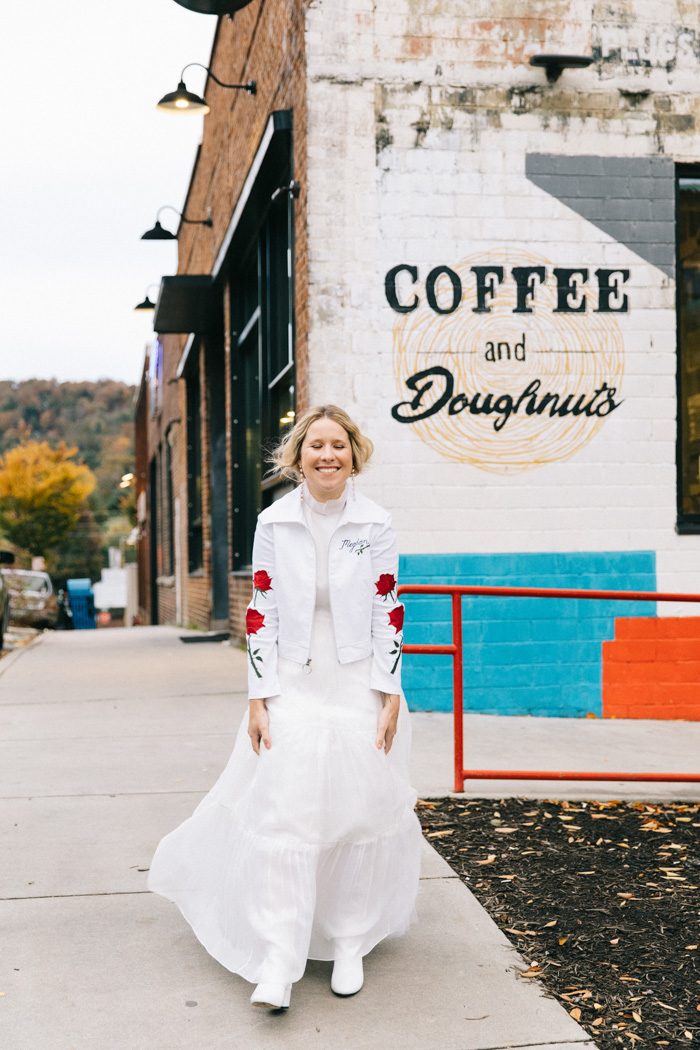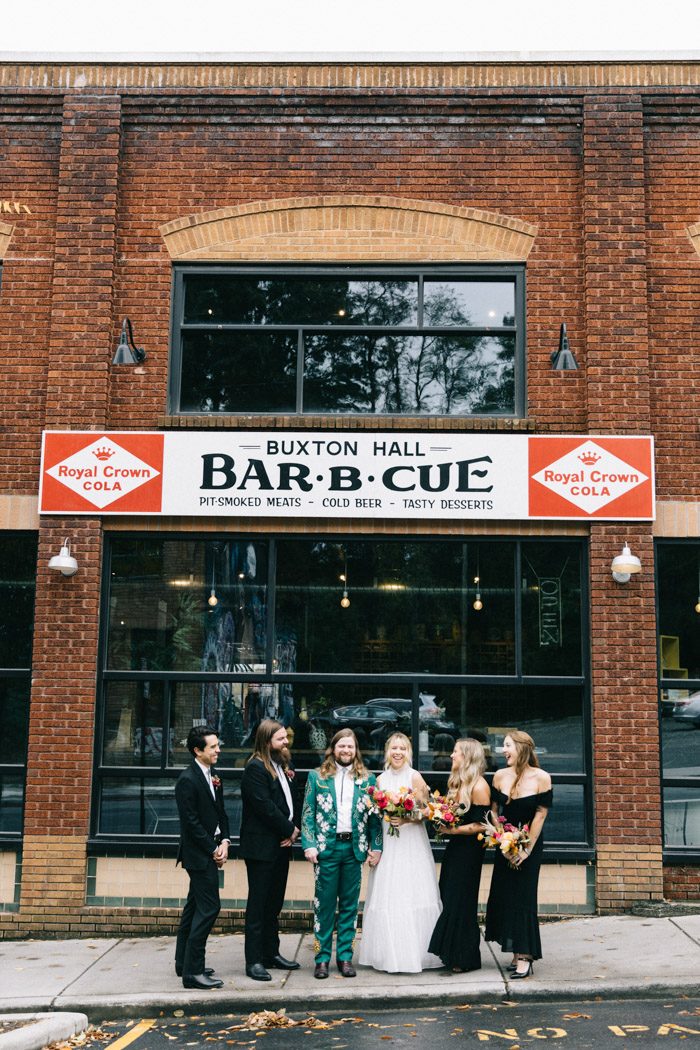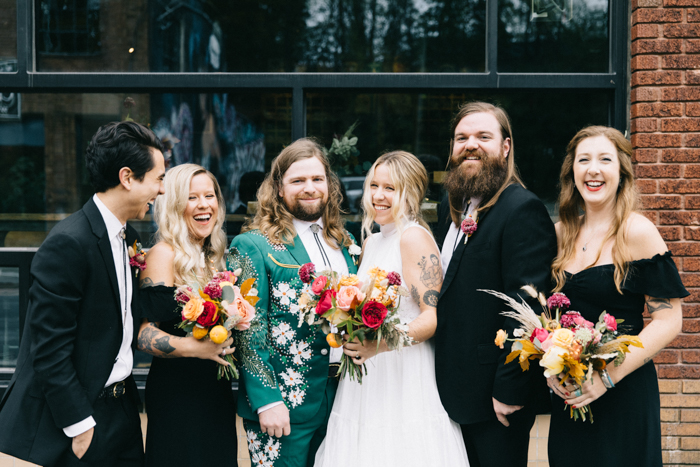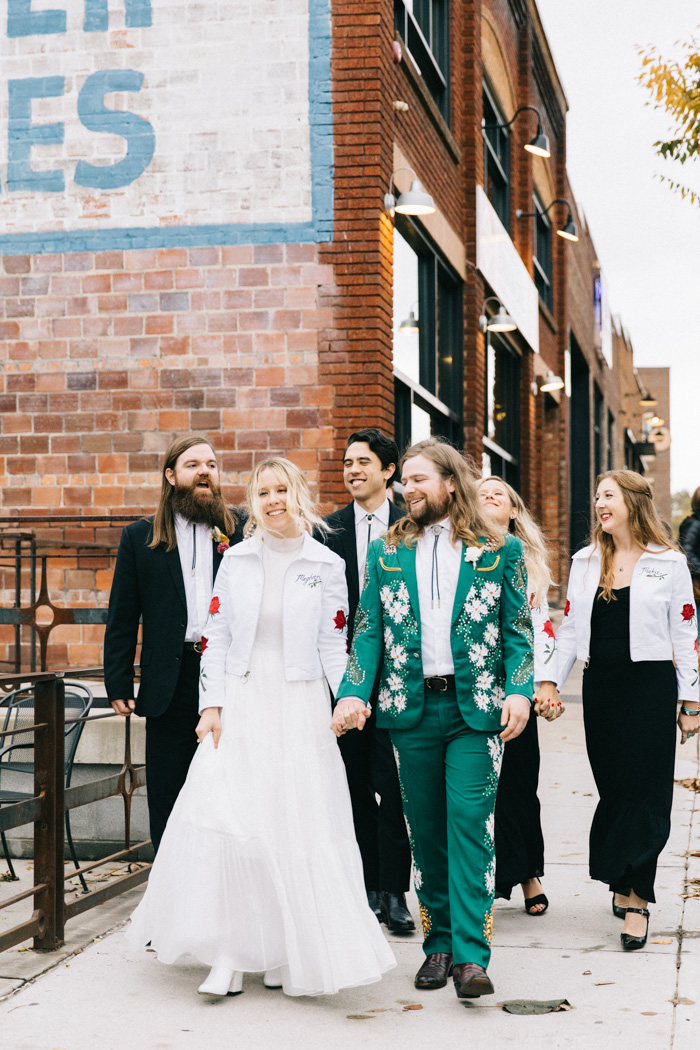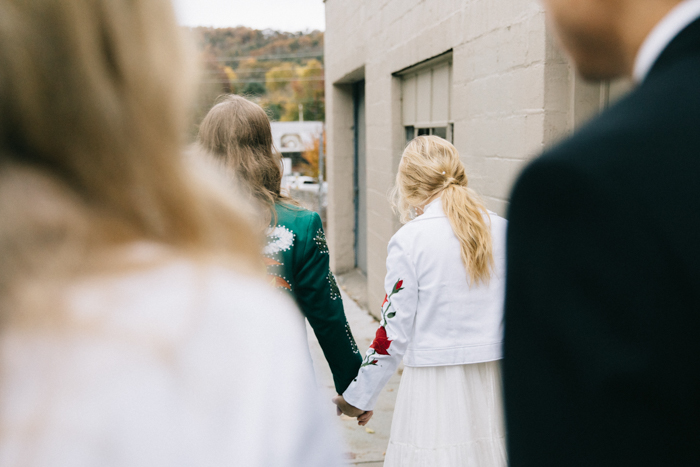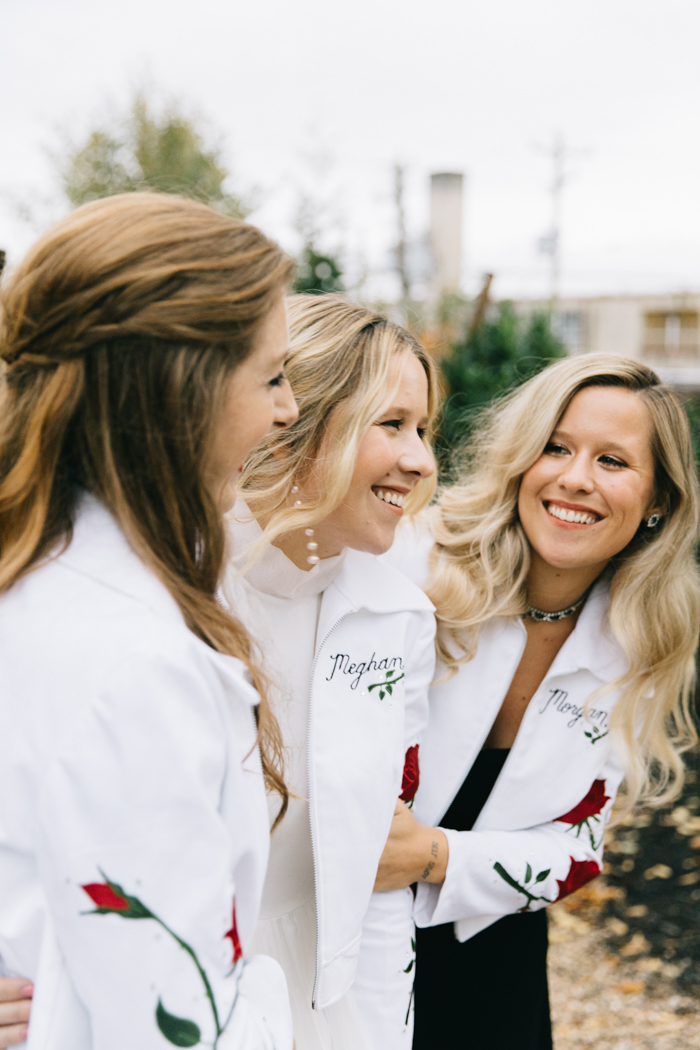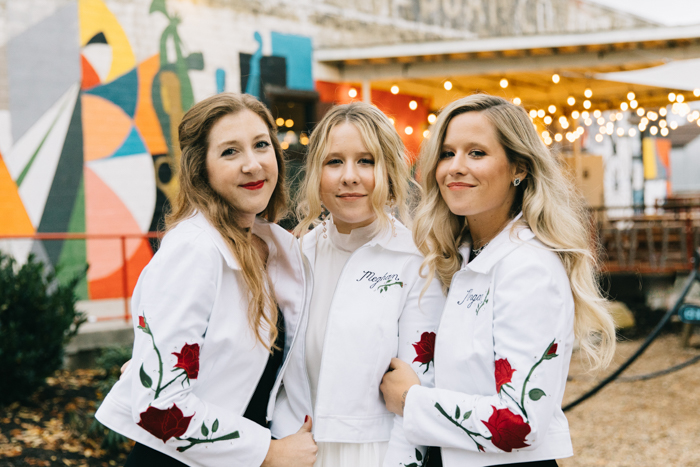 As a jeans and a t-shirt girl, I wanted my wedding dress to be modern, clean, and simple. I really love the dress that Julia Roberts wore at the end of Runaway Bride, so thought a sheer element would be interesting. I just didn't know where or how to find it! I came across Morgane Le Fay after tons of Google searches and popped into their shop on a whim after a marathon day of dress shopping. As soon as I put it on, I knew it was the one. It is still the prettiest thing I have ever worn, and I felt so amazing in it that day!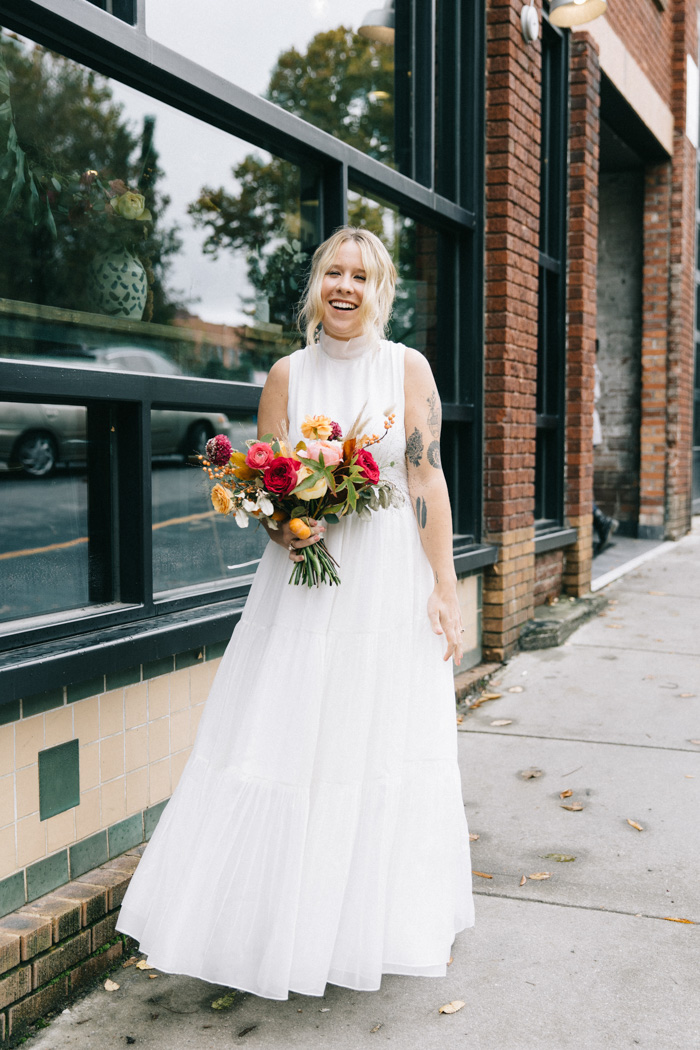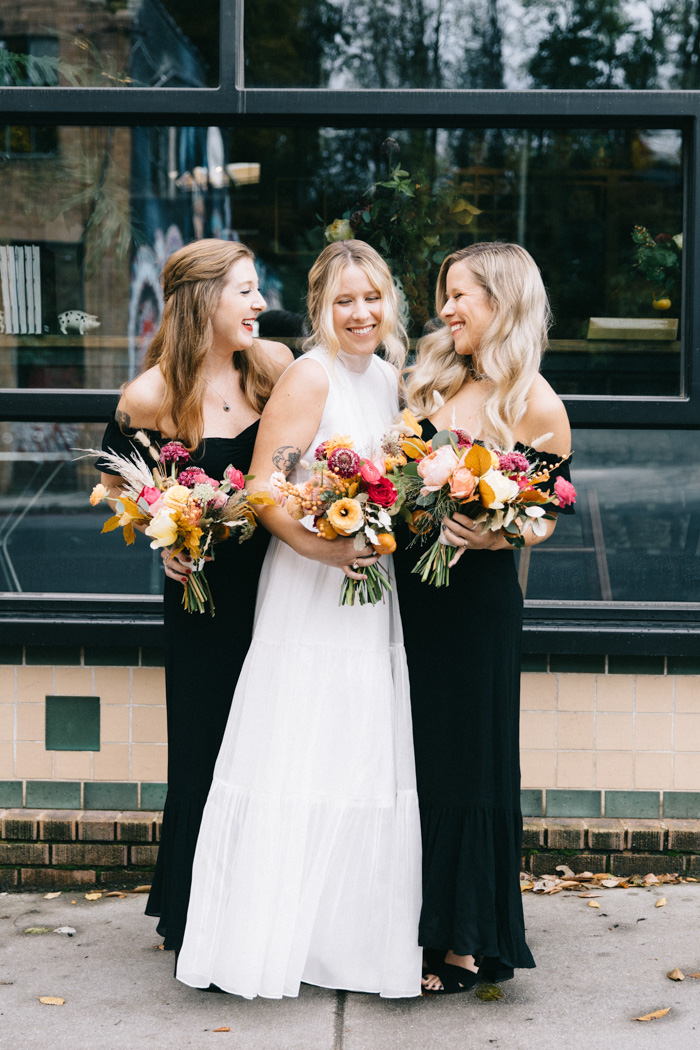 Jimmy was planning to wear a black tux, but it just didn't feel like him. Because we both love of country music so much, he decided to wear a custom nudie suit a la Graham Nash and Flying Burrito Brothers. We finally landed on the sun from a bright Phoebus album cover (one of his favorite albums) as the inspiration, along with dogwood flowers to represent his home state of North Carolina.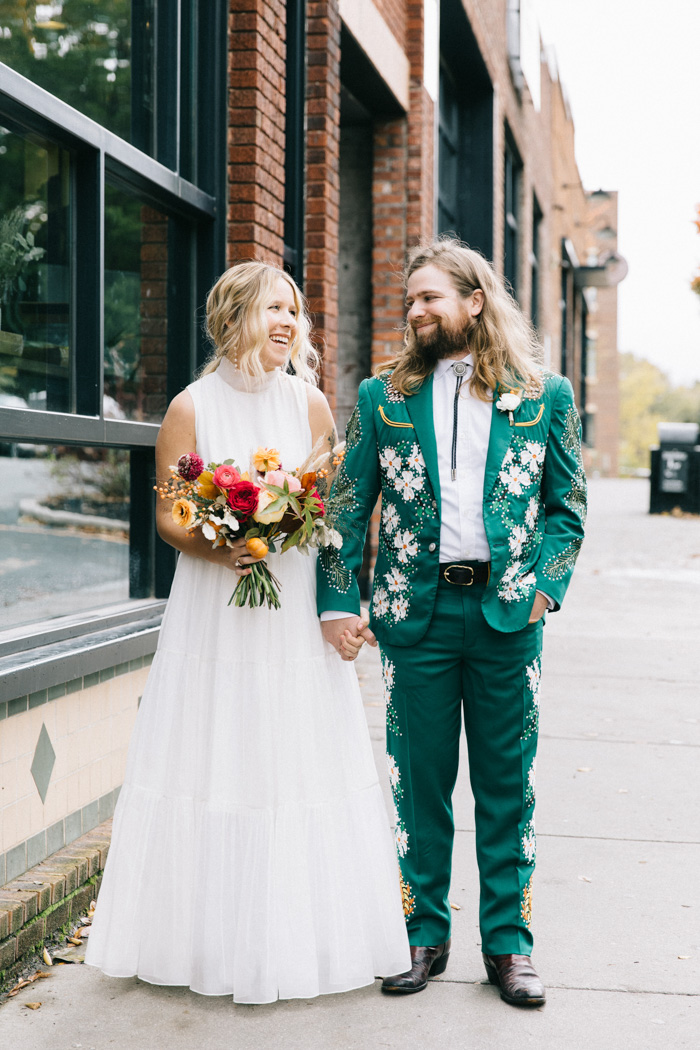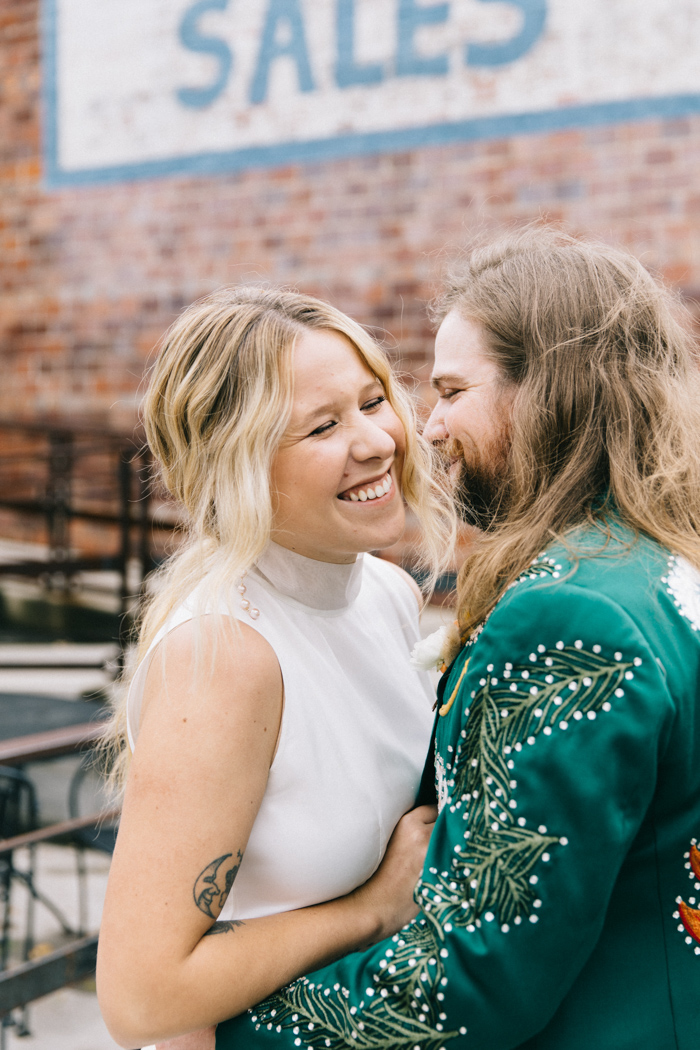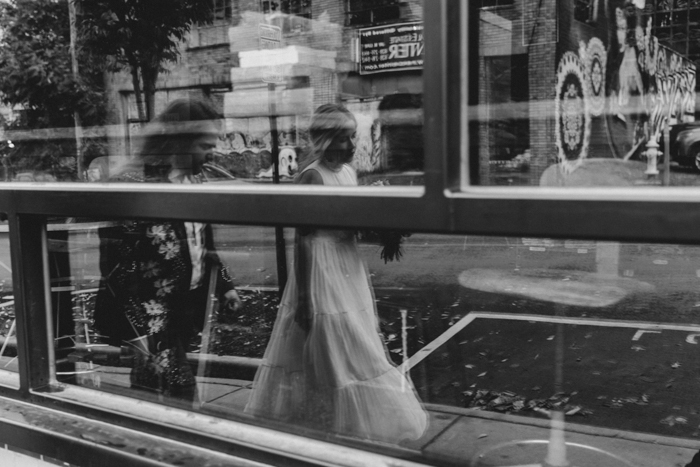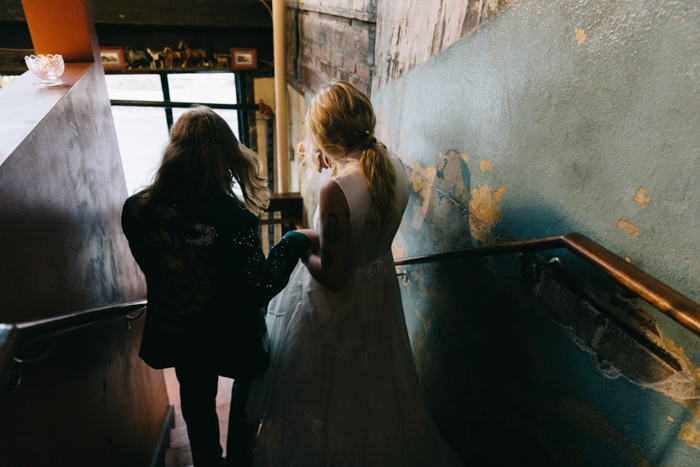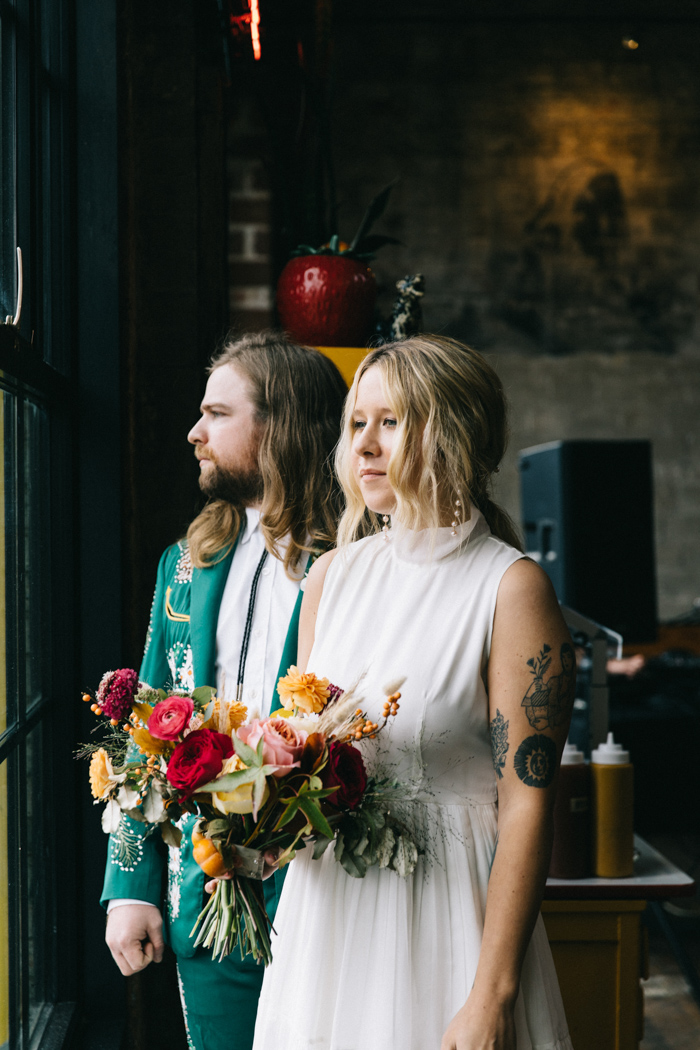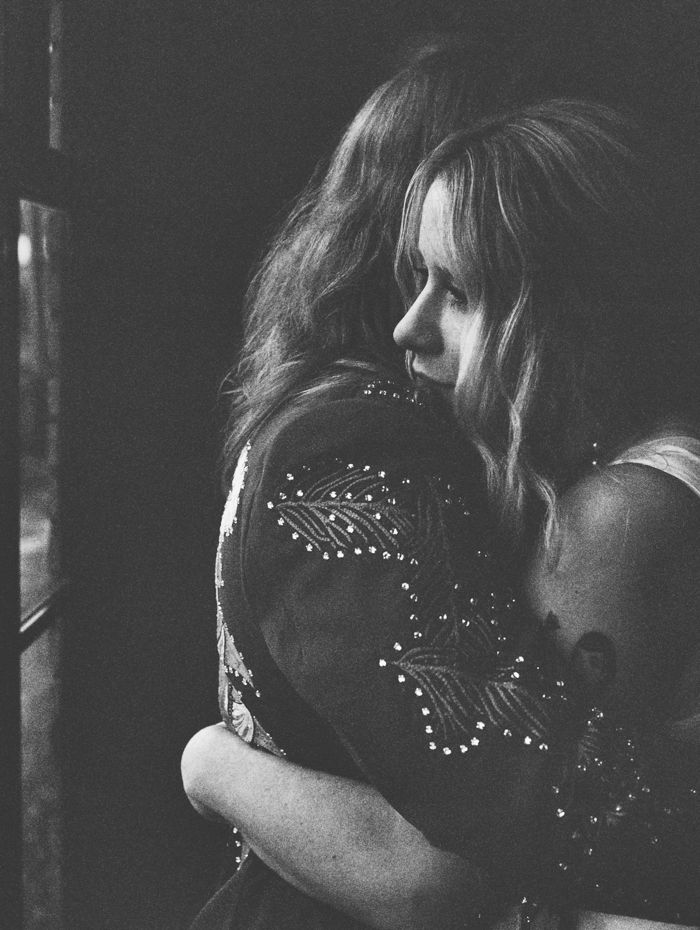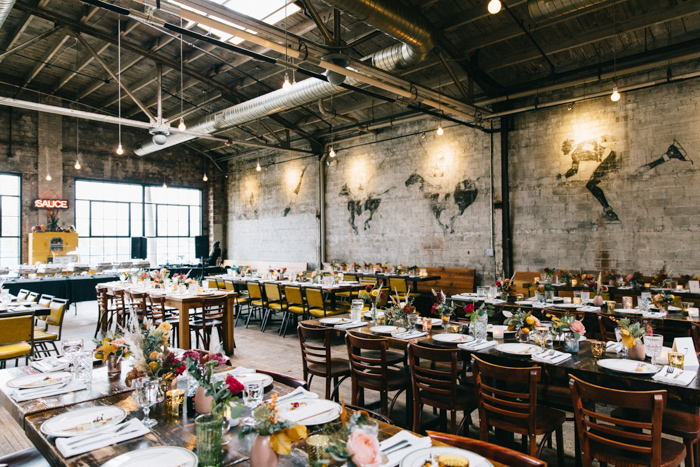 The mustard leather chairs at Buxton Hall really sparked the inspiration for our color palette. Buxton has a lot of vintage elements, particularly with the dark wood floors and tables, so it felt like soft pinks and greens would be the perfect juxtaposition. We also made palo santo bundles with quotes from our favorite artists or songs for each place setting so that everyone could take the good vibes from our day with them!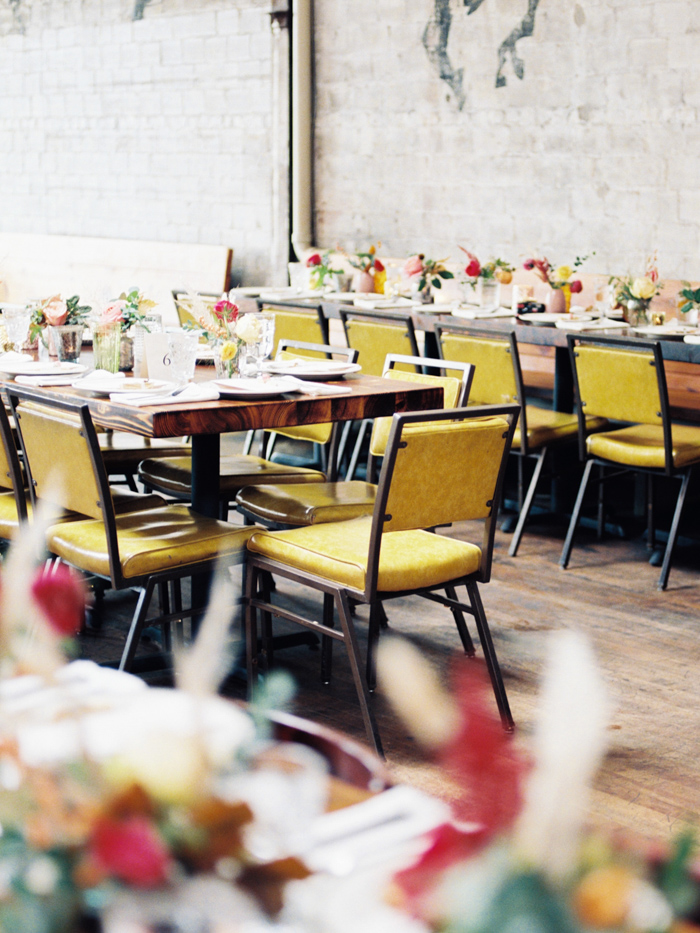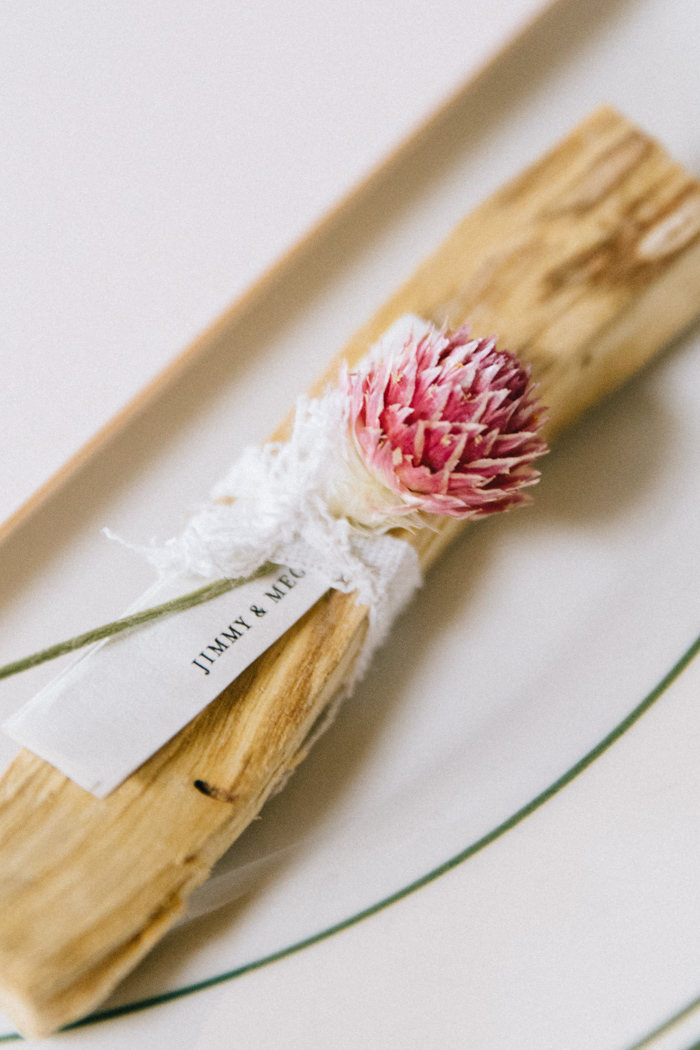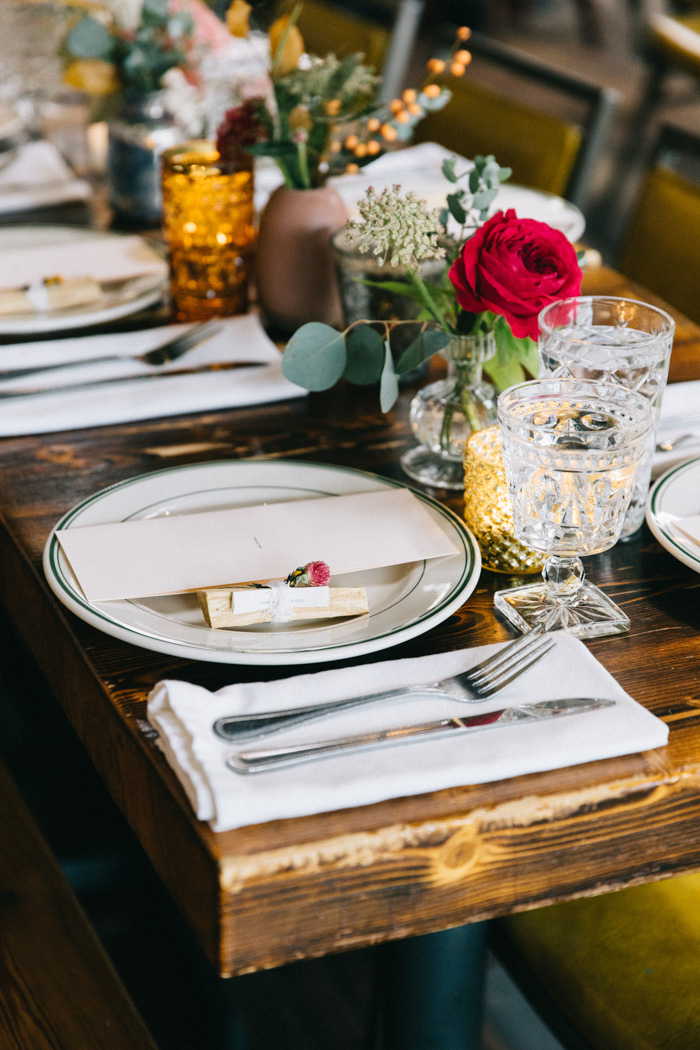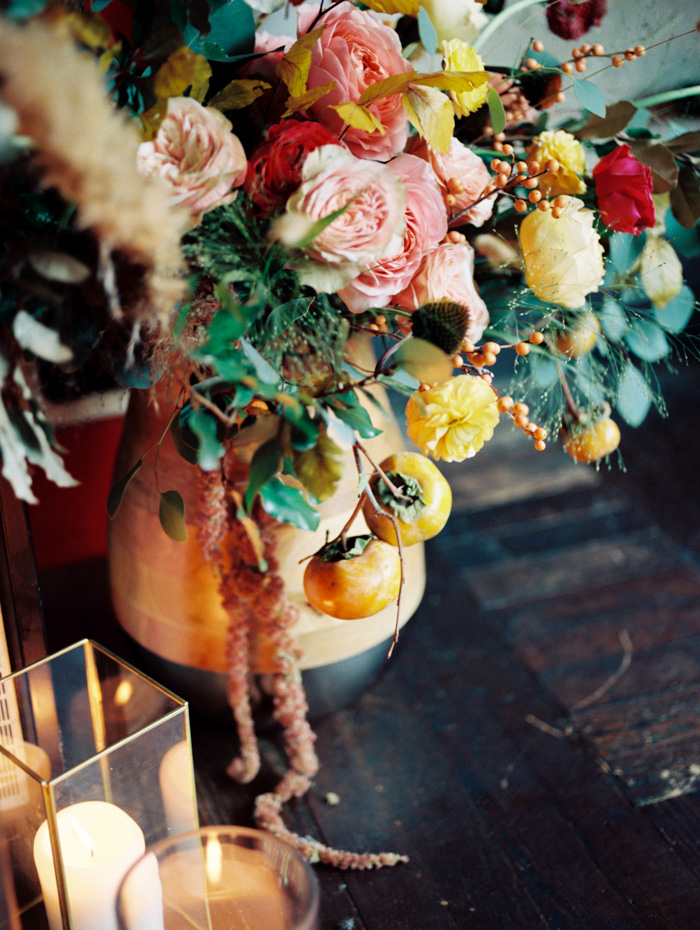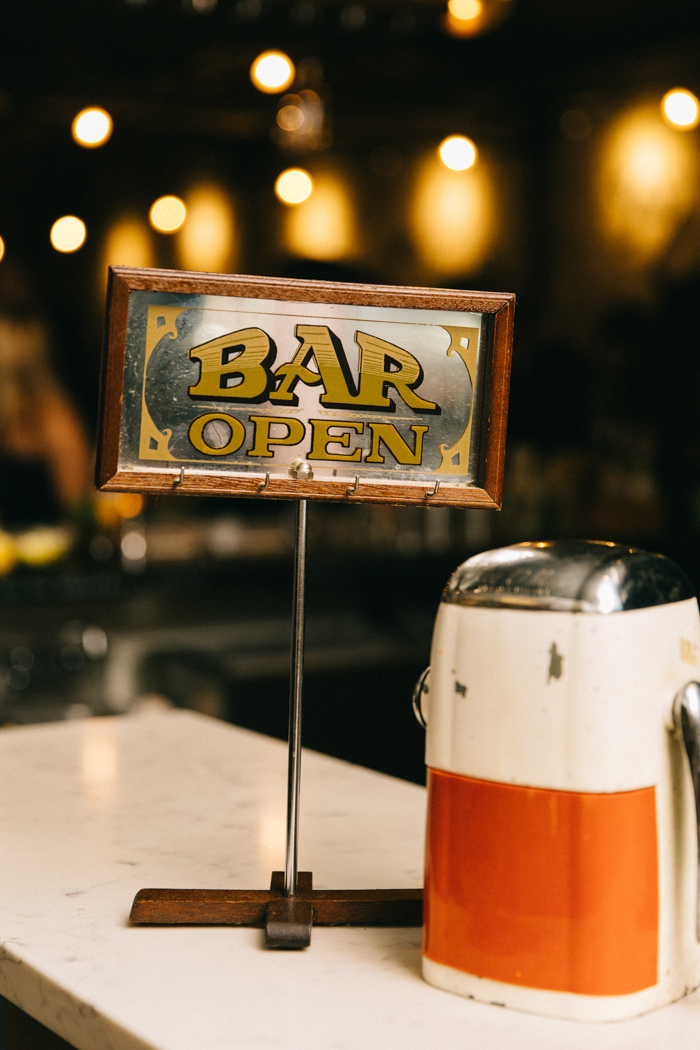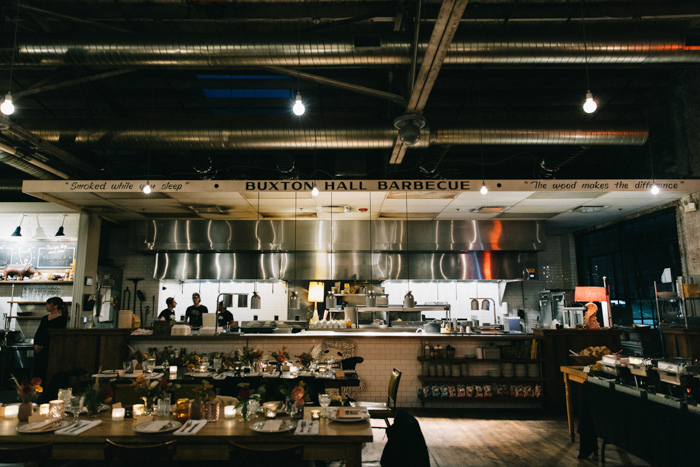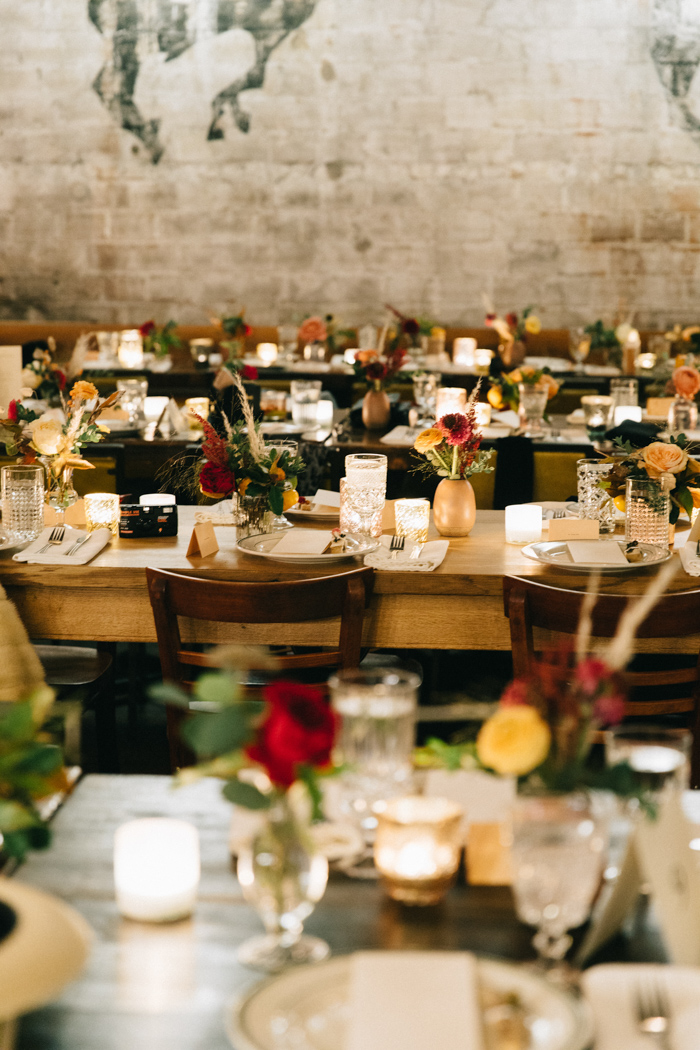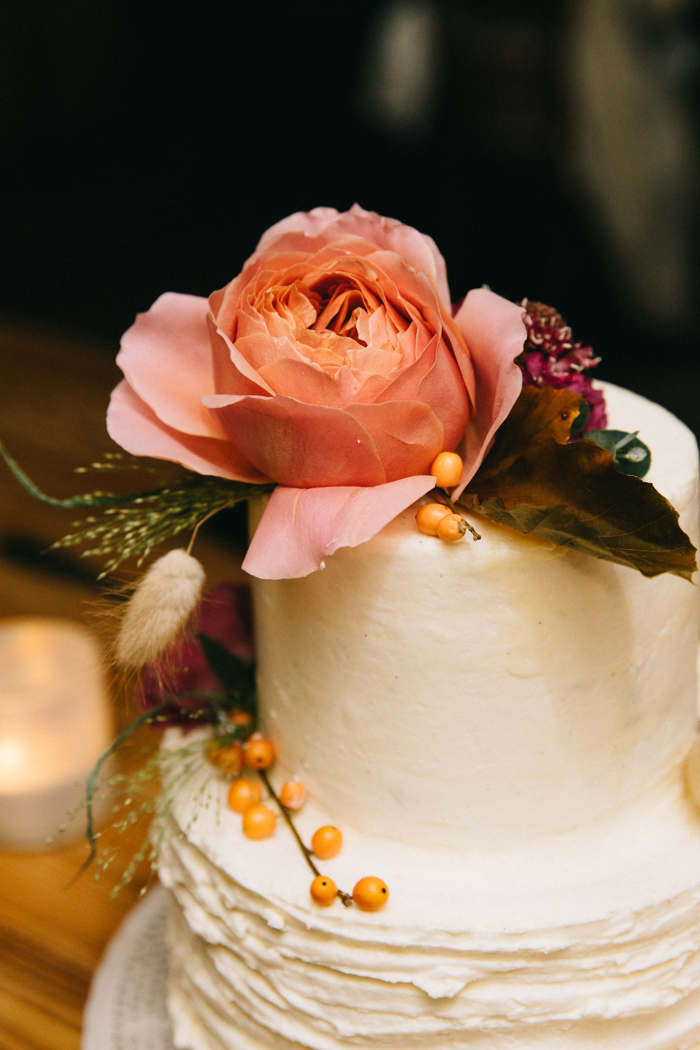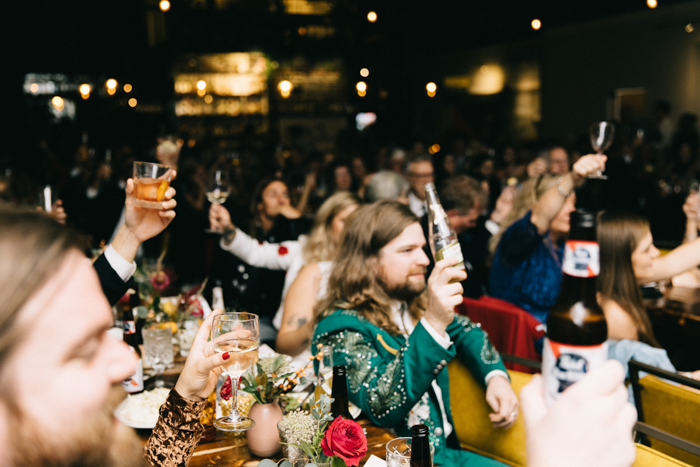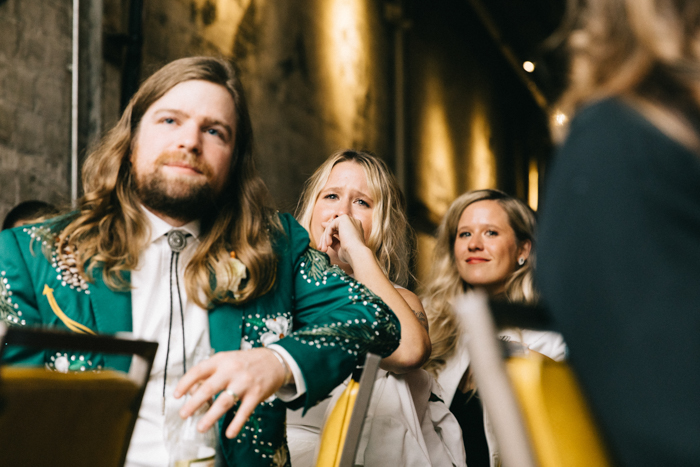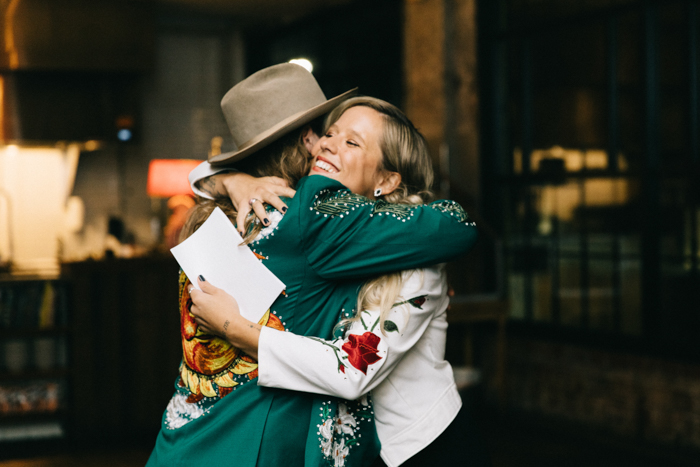 Processional – "Impossible Air" by Nathan Salsberg
Bride's Entrance – "Cadillac Desert" by William Tyler
Recessional – "You Ain't Goin' Nowhere" by The Byrds
First Dance – "Cowboy Take Me Away" by The Dixie Chicks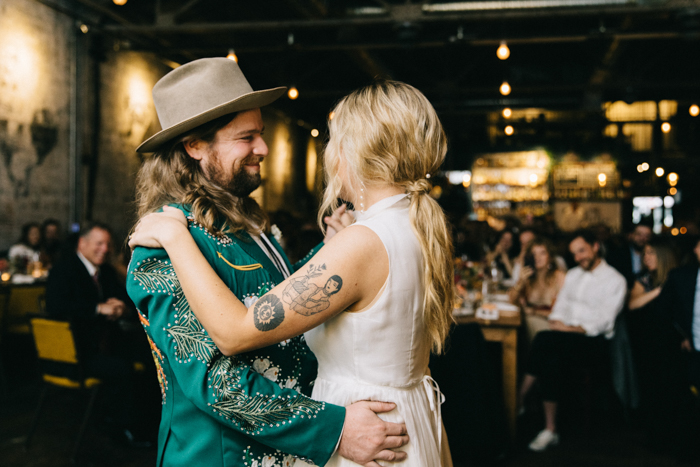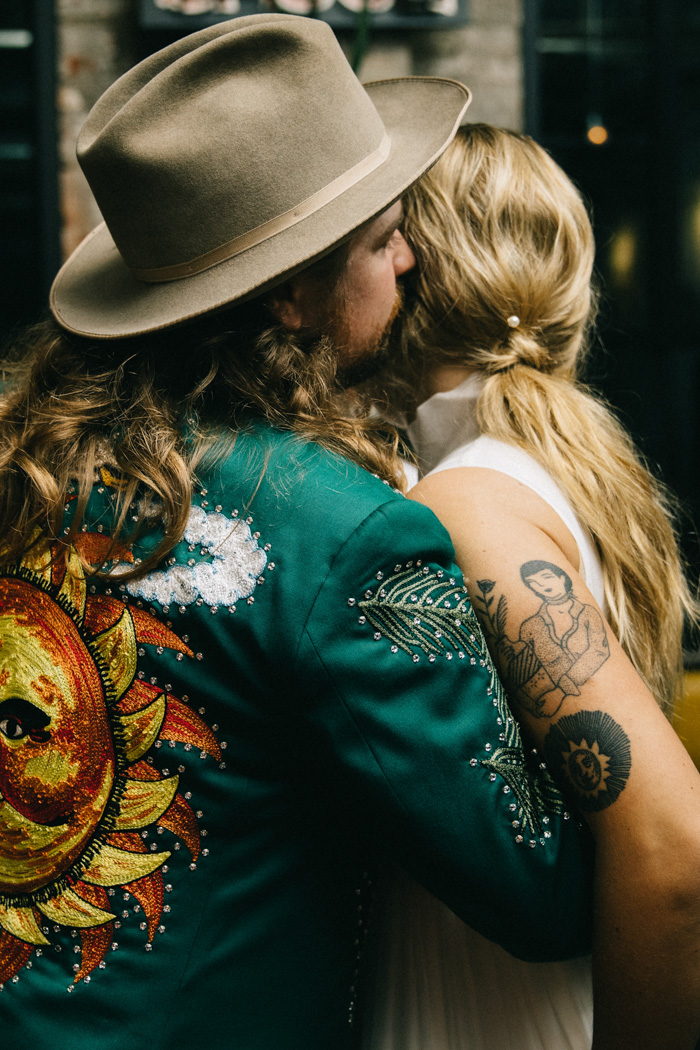 Congratulations to Meghan and Jimmy, and a special thanks to Sarah Murray Photography for sharing this one-of-a-kind Buxton Hall wedding! If you love the trending rust and orange color palette, this retro Wolf Feather Honey Farm wedding inspiration is for you!