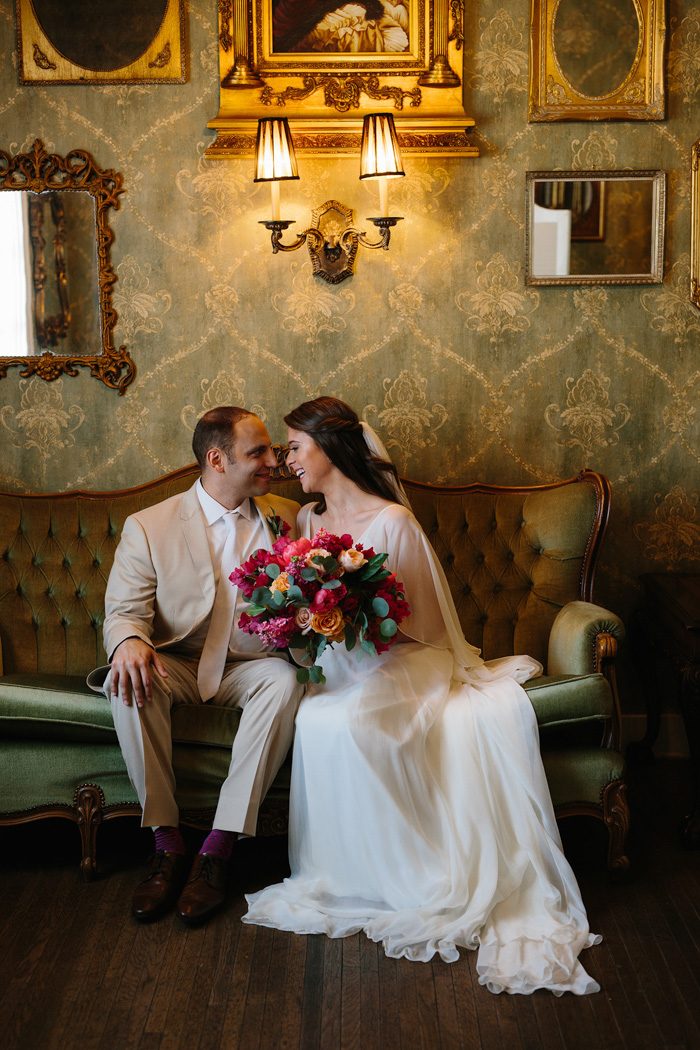 Ariel and Jeremy brought a sense of yin and yang to their Ebell Long Beach wedding! Because of the groom's outgoing personality, they chose vibrant pink florals from Poppyhill Flowers, which they used in one of the most stunning bougainvillea ceremony arches we've seen. As a nod to the bride's laid-back personality, the wedding party attire and table details were beautiful neutral shades with pops of gold. Against the Spanish-Revival architecture and design of the historic Long Beach venue, their color palette could not have been more beautiful! Pop The Champagne Events brought a cool, modern California style to the decor, as well, with a geometric cake stand, tall pampas grass reception table centerpieces, and minimal place settings. And, for an ethereal twist, the bride wore an effortless Sarah Seven dress and twisted half-up hairstyle with a long veil. We can't get enough of the images Abigail R Collins Photography captured of this truly incredible and eye-catching wedding!
The Couple:
Ariel and Jeremy
The Wedding:
Ebell Long Beach, California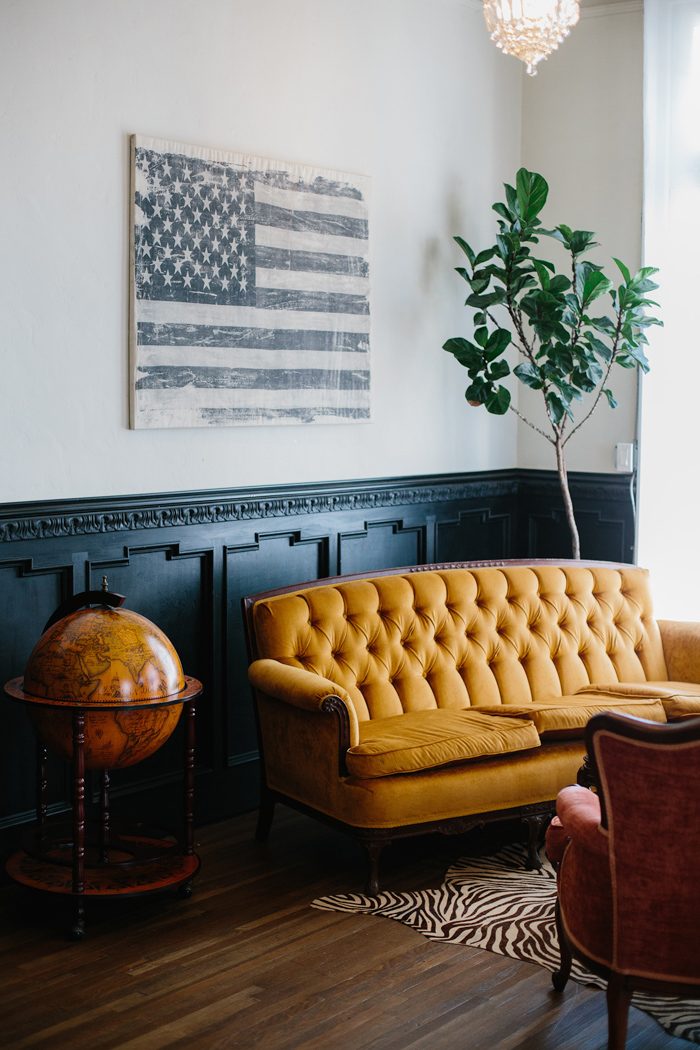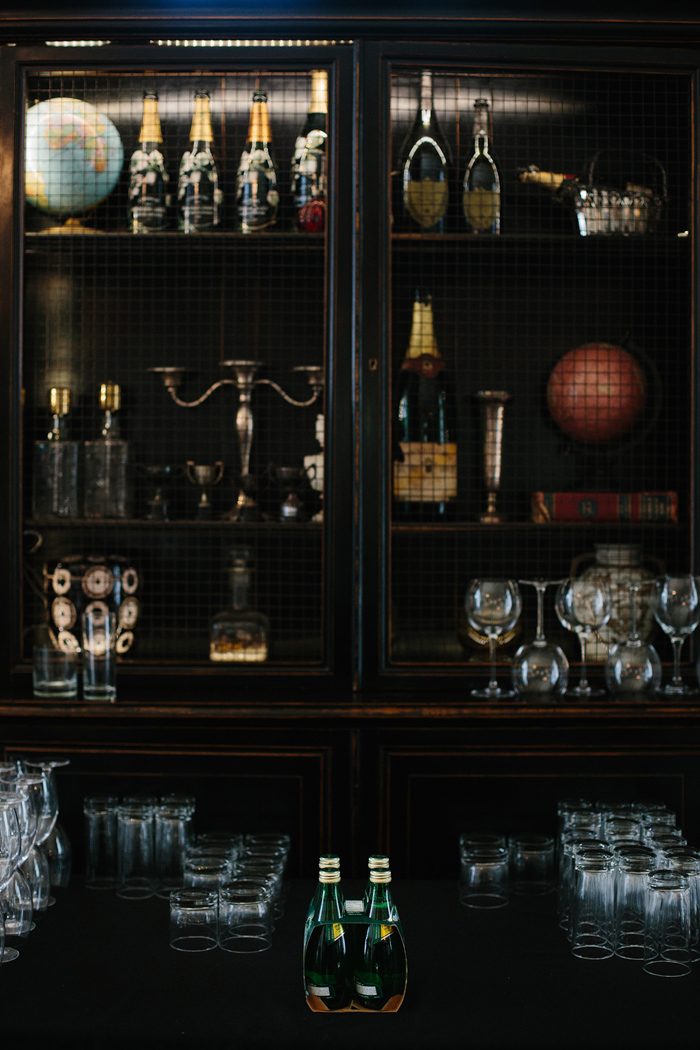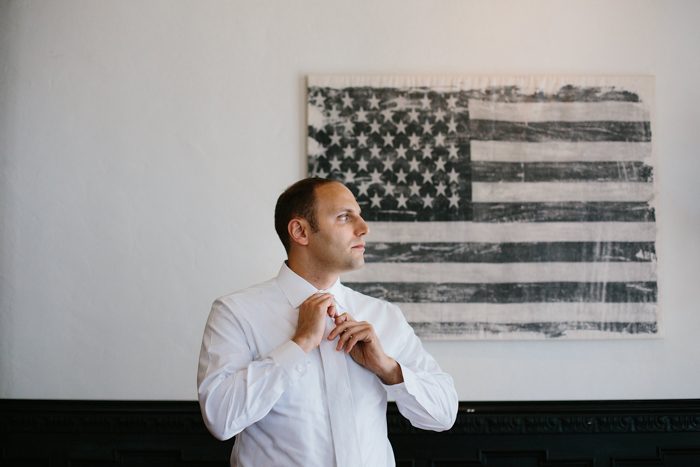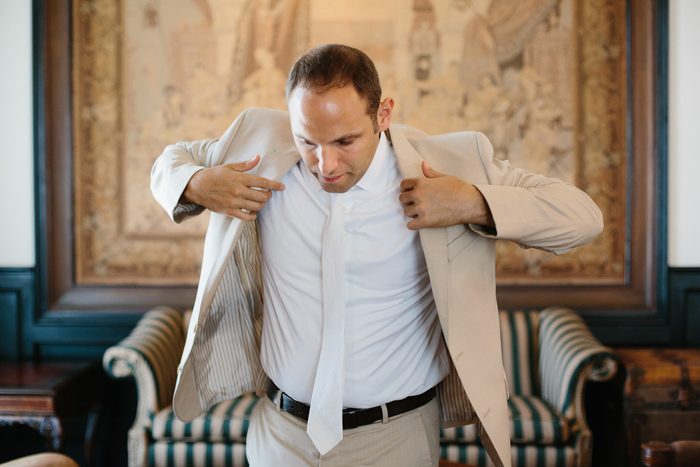 We wanted to capture our love for humor, lightheartedness, and adoration for each-other while being surrounded by the ones we love. We wanted the guests to truly enjoy themselves and we wanted to be fully present throughout our day.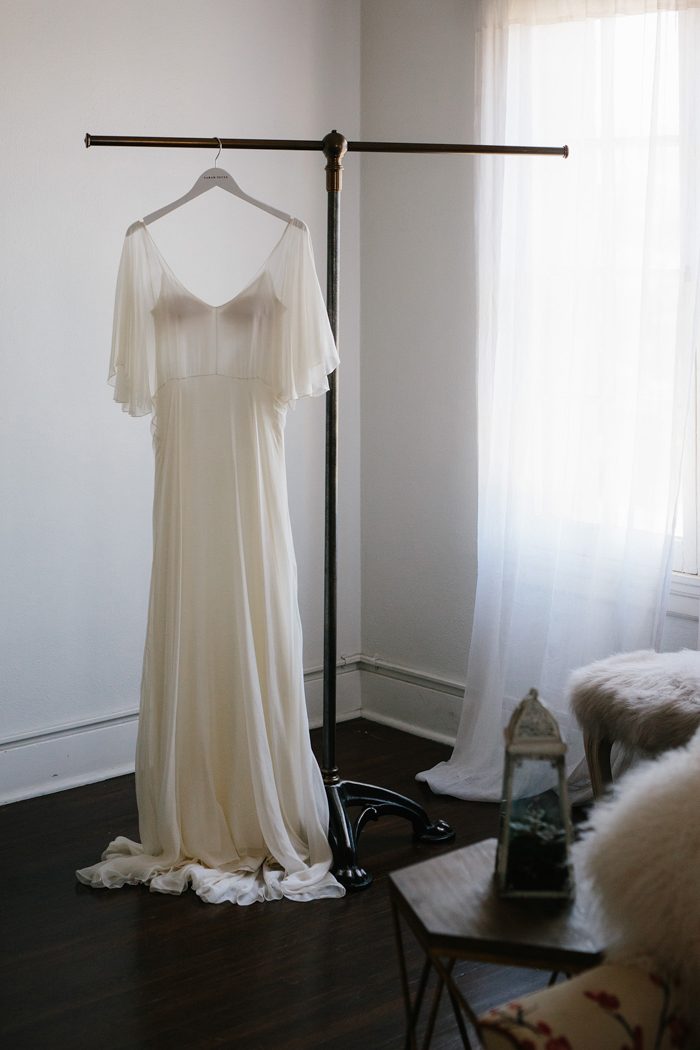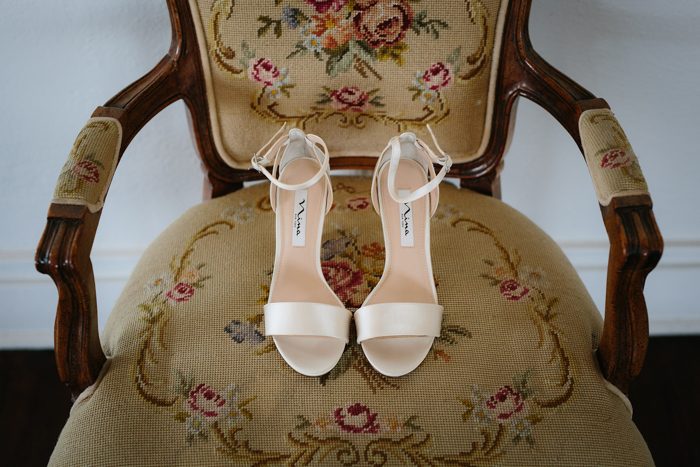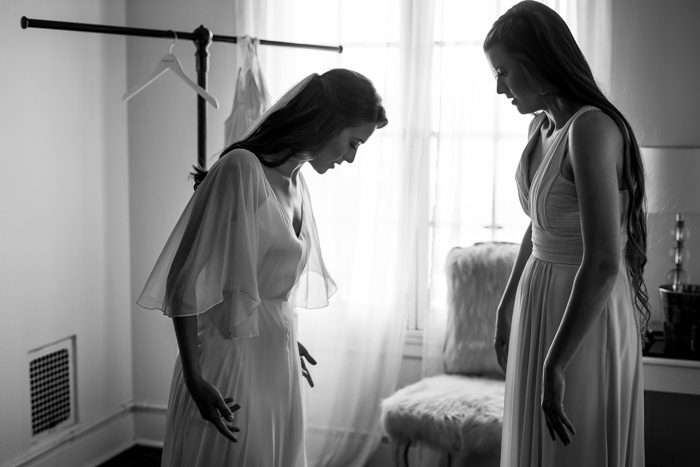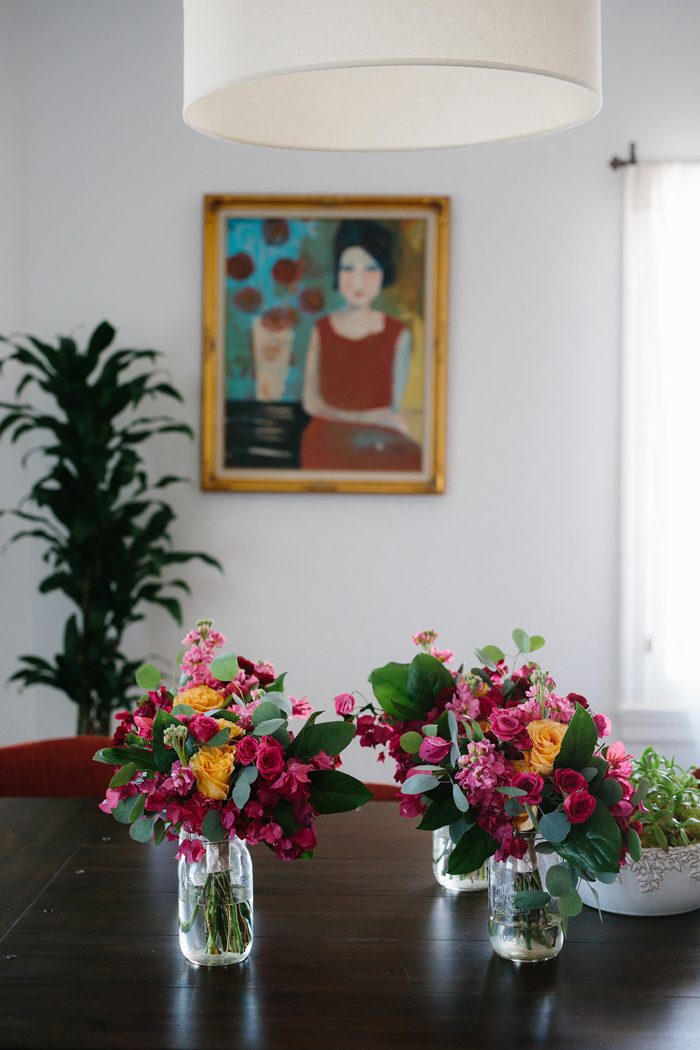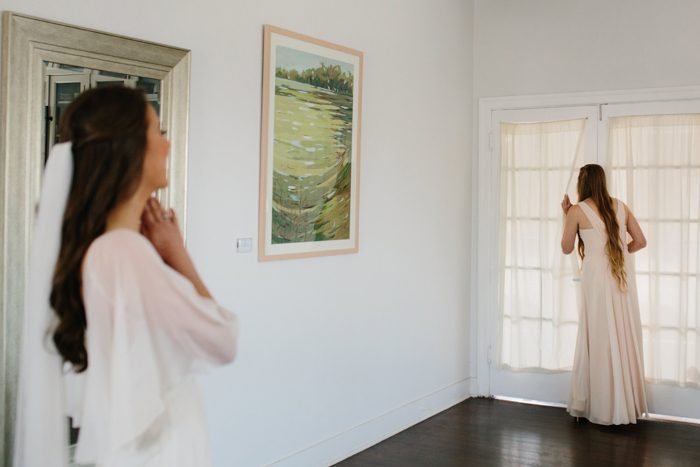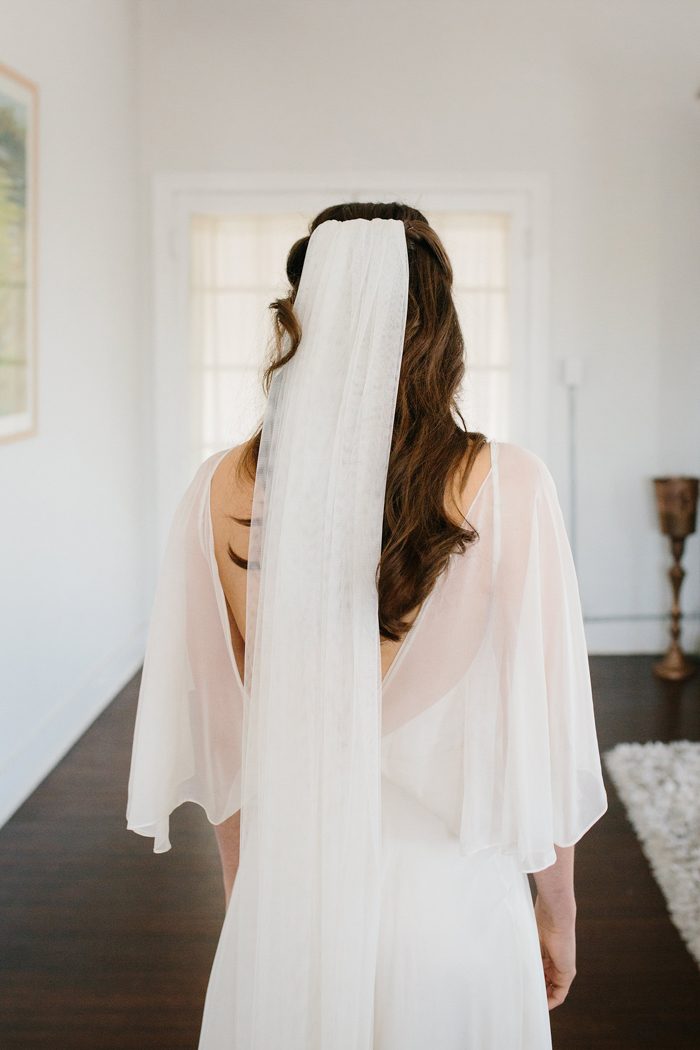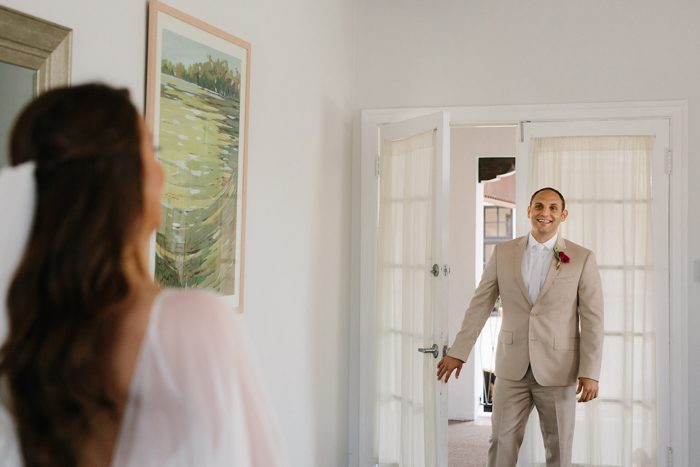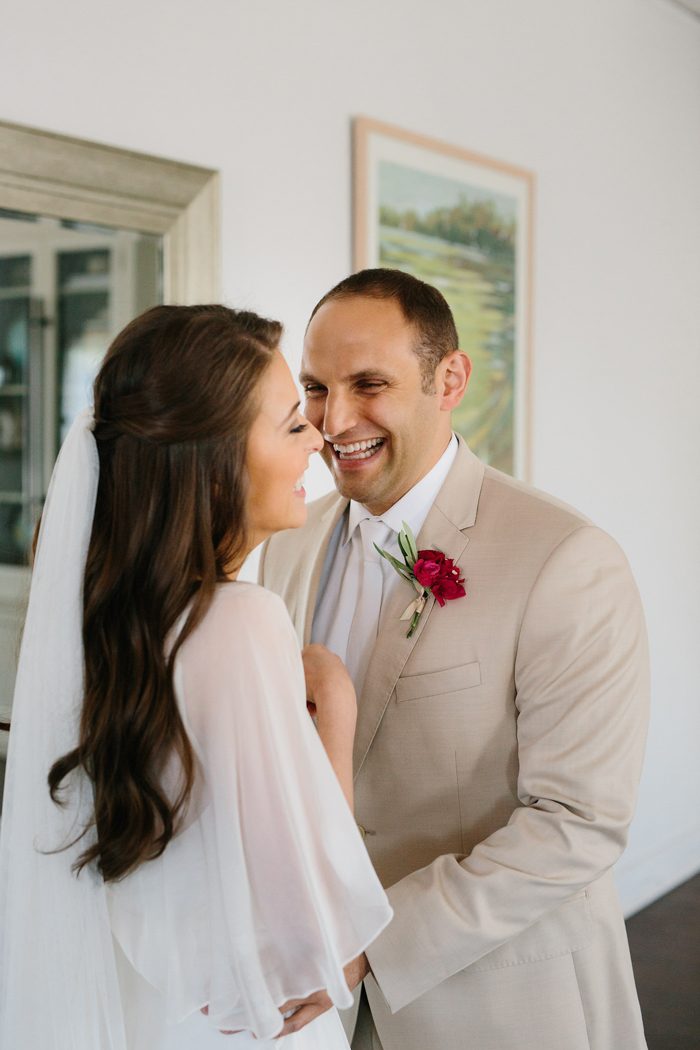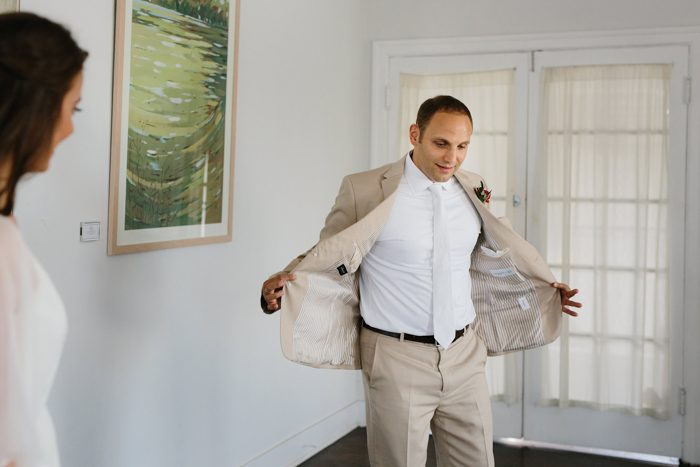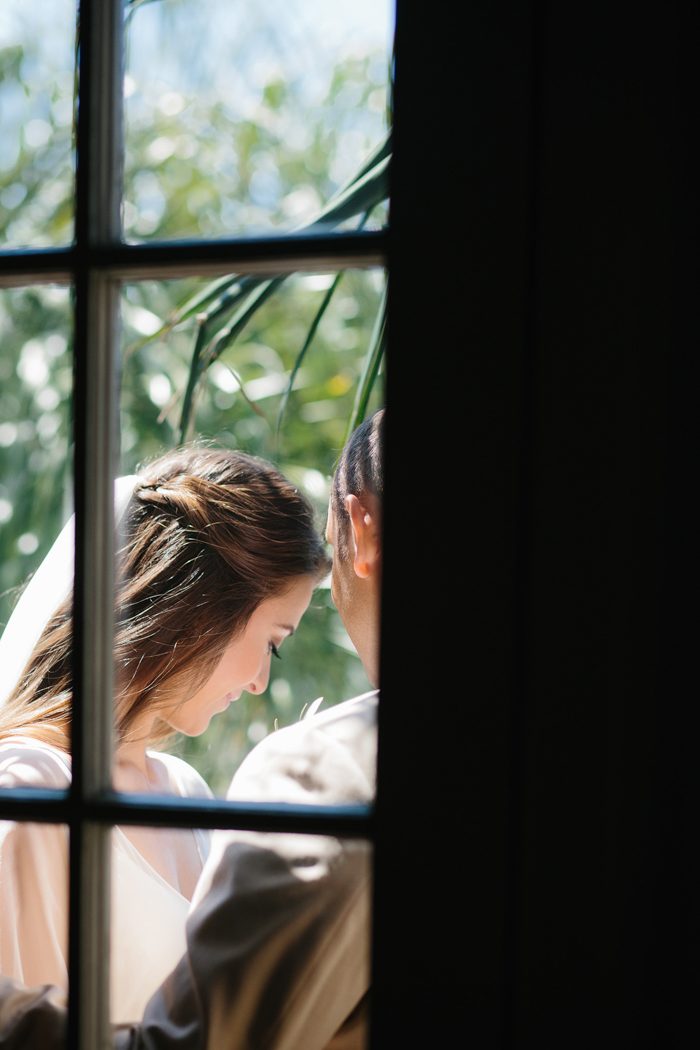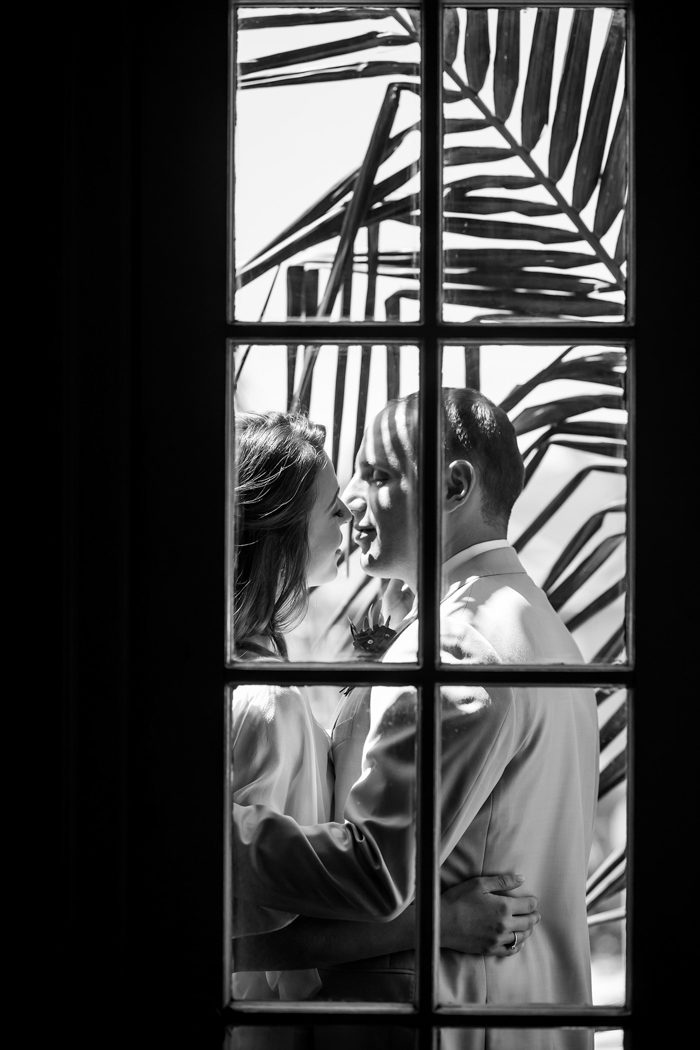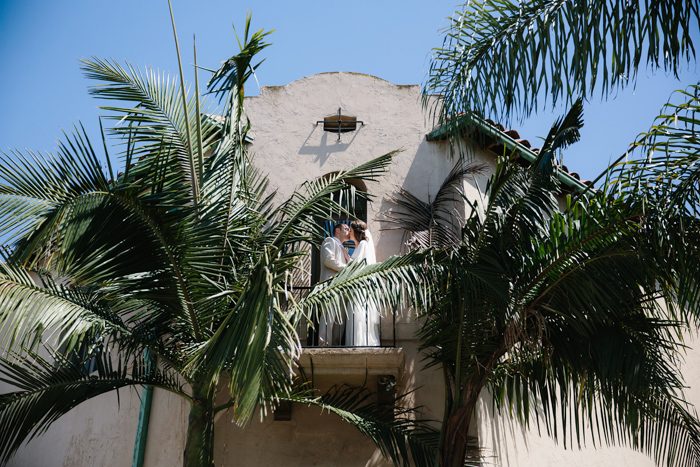 You know when people say, "When you find your soulmate/love you just know." Well, that's how we felt about Ebell Long Beach. We saw pictures online and immediately we just knew. Seeing the venue in person just sealed the deal and set the tone for the rest of our wedding.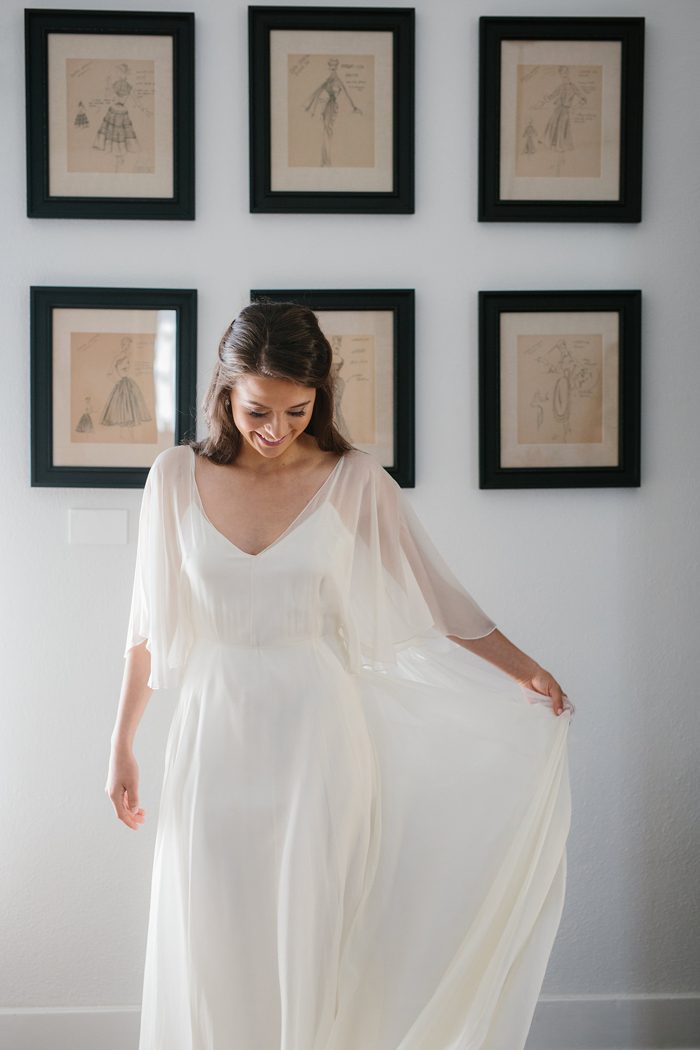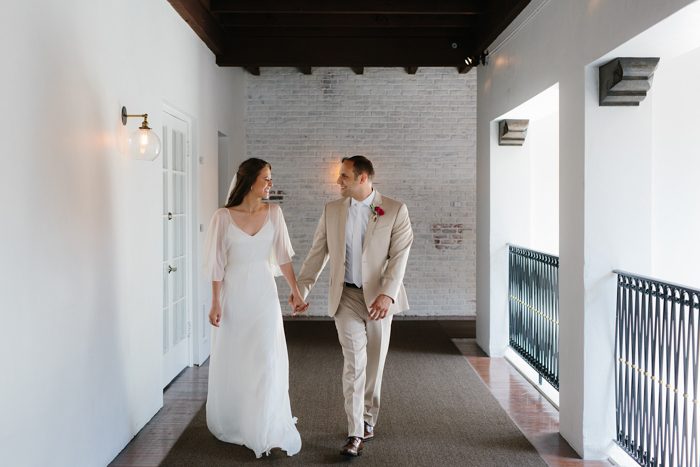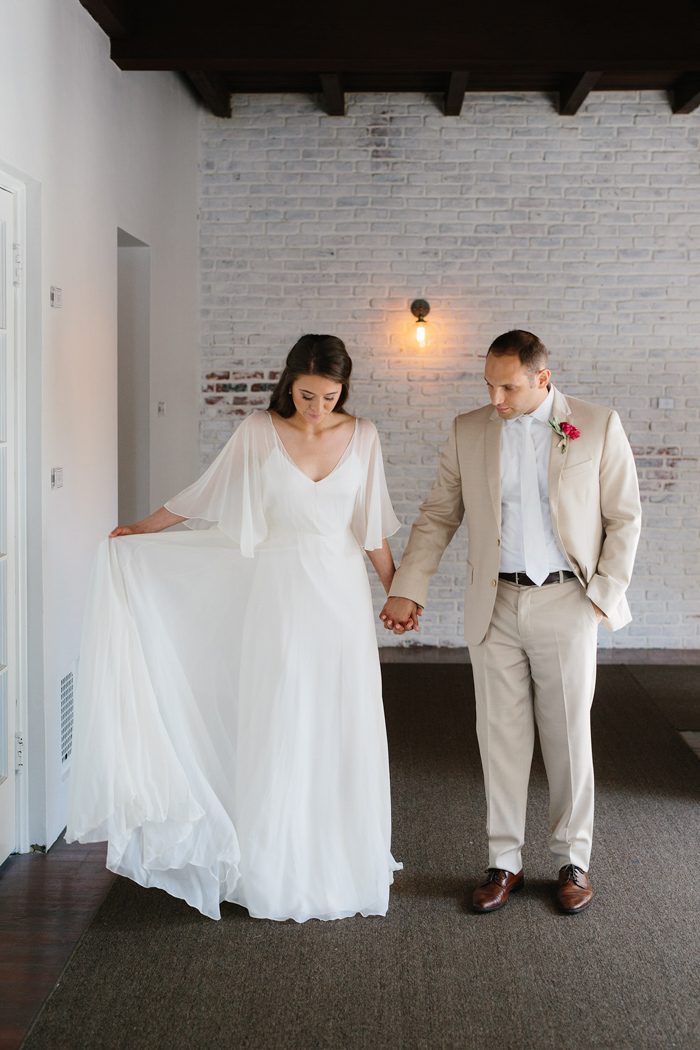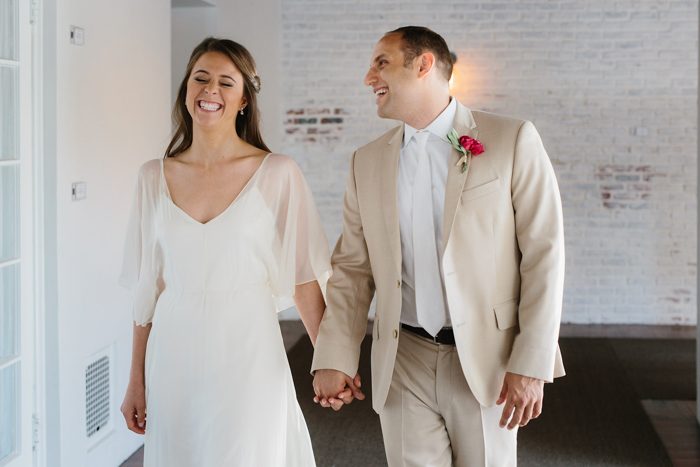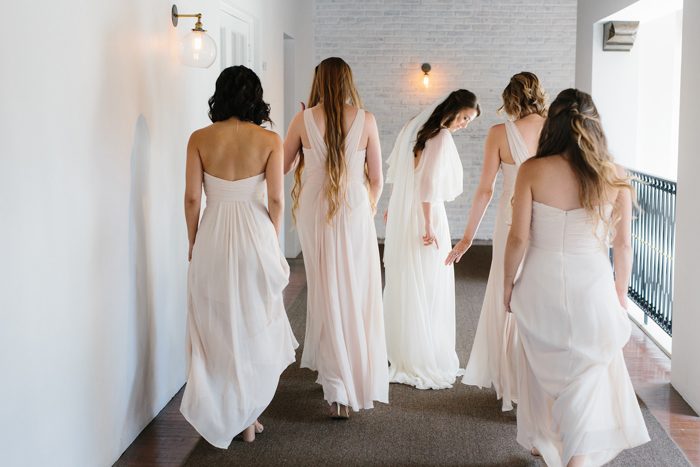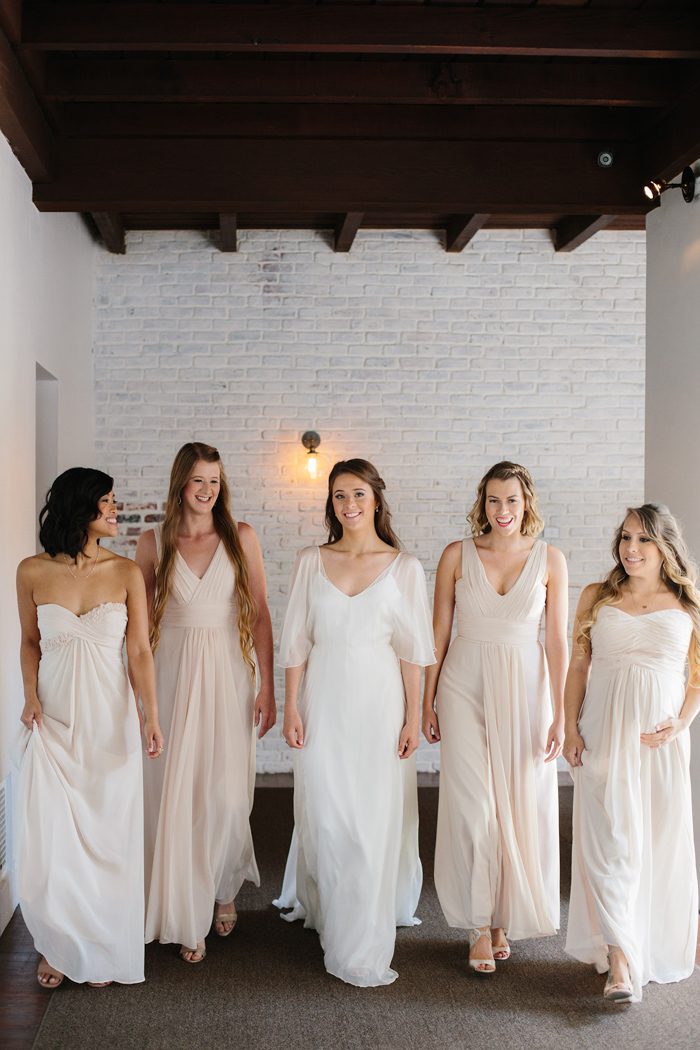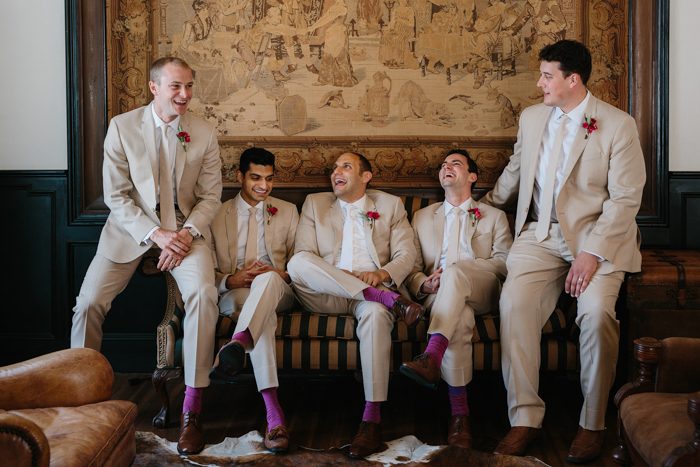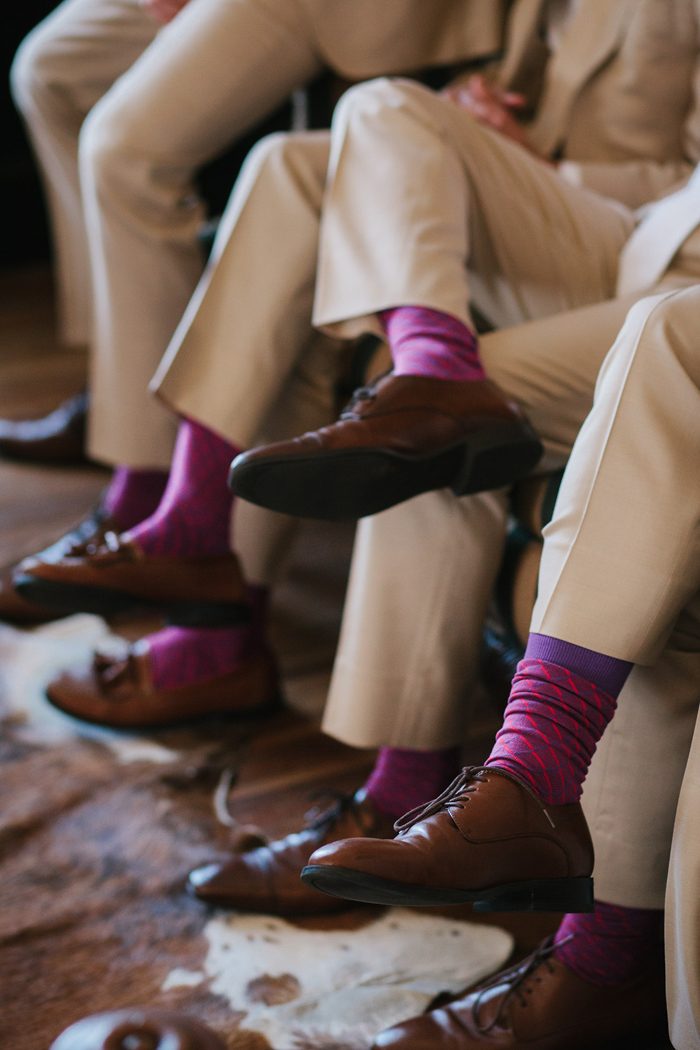 Vibrant pink and neutrals were our wedding colors. Jeremy is a very vibrant person who is full of energy and always greets you with a big smile and a warm embrace, whereas I have a calm and more subdued energy. Both colors reflected our personality perfectly as we are definitely a "yin-yang" couple.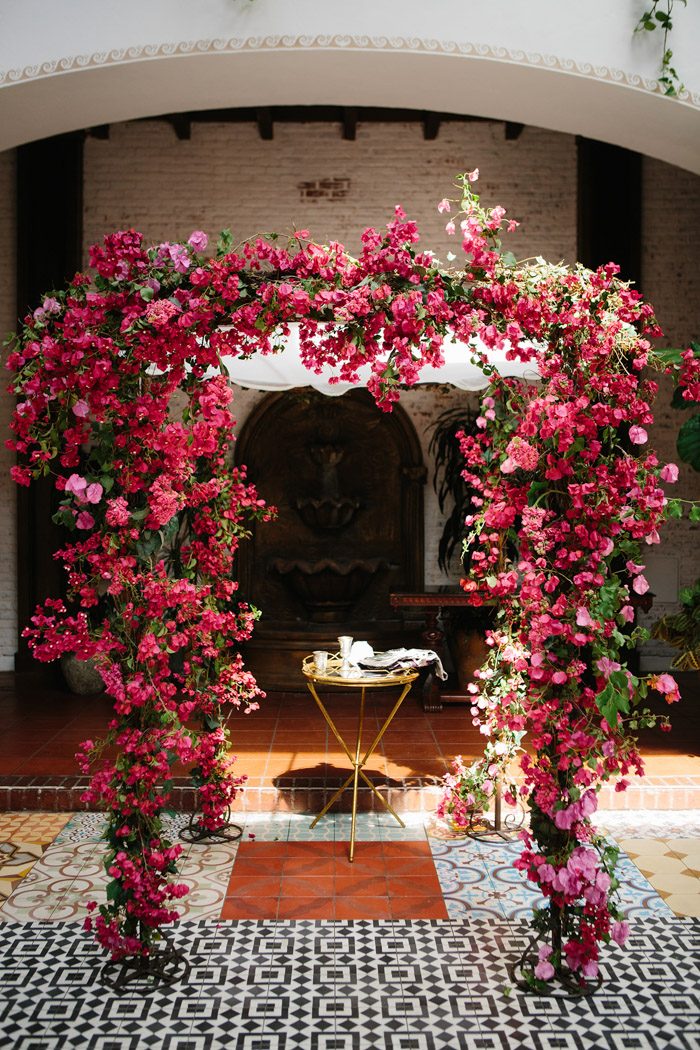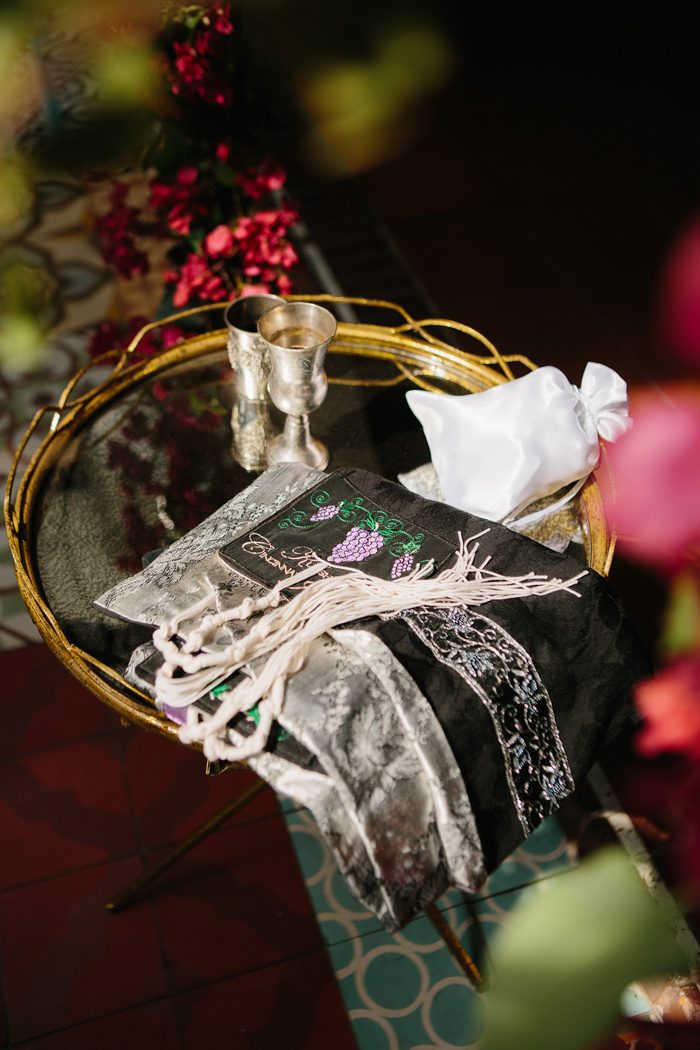 We had a scripted Jewish ceremony so our personal touches came through with our music choice and impromptu giggles, kisses, and waves during the ceremony.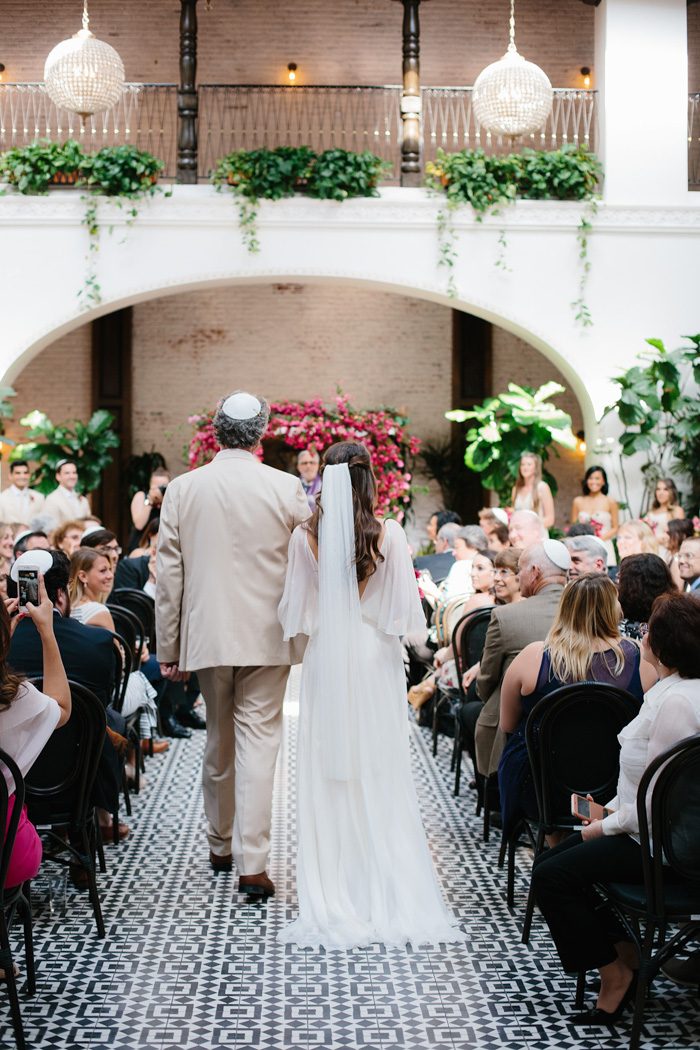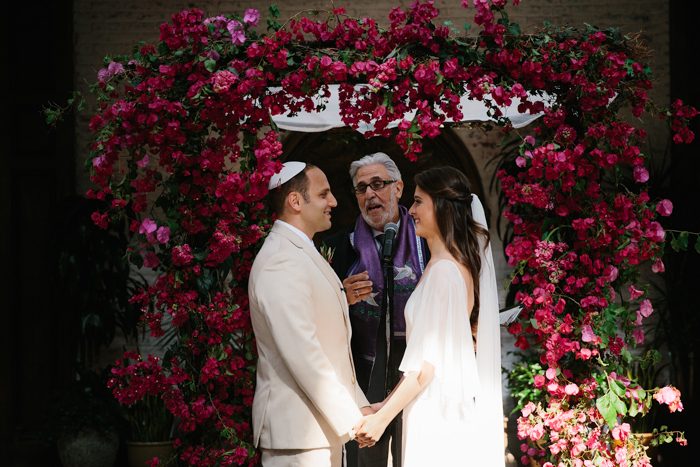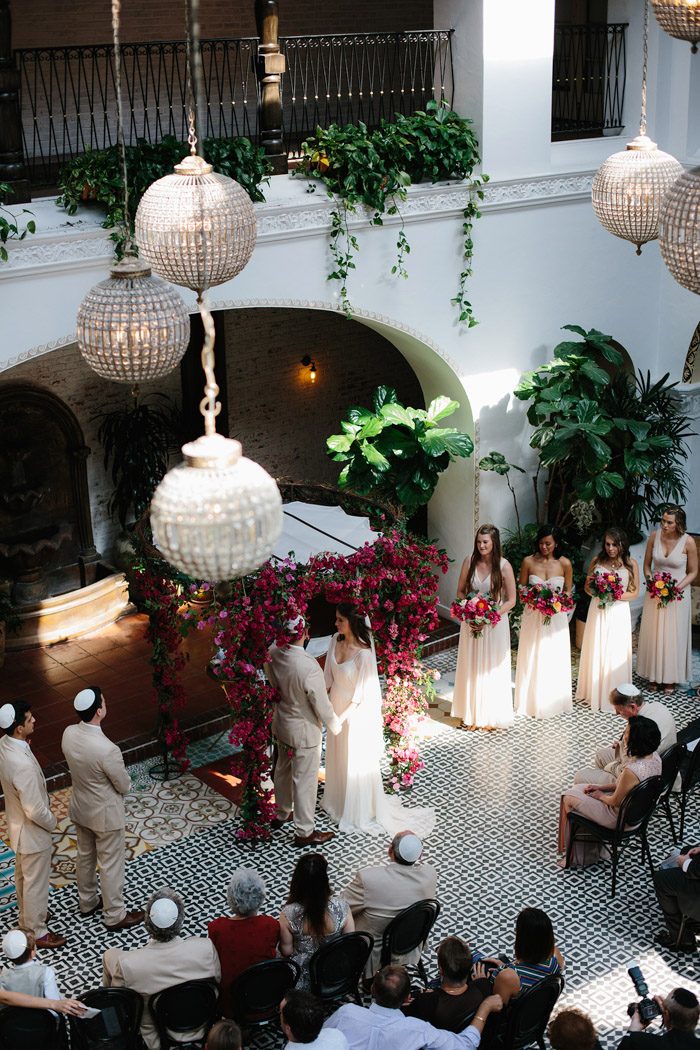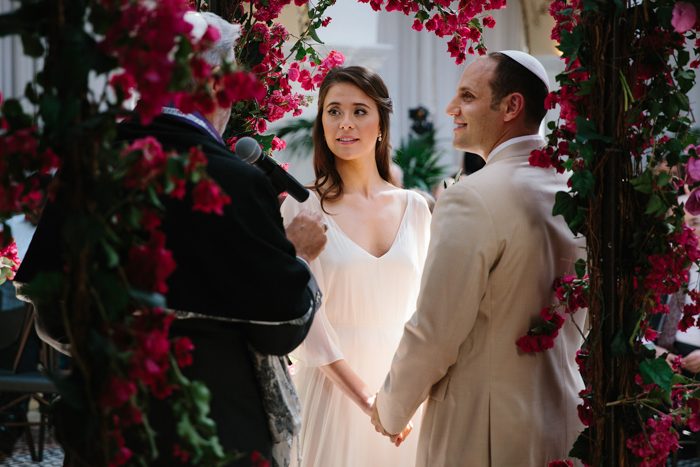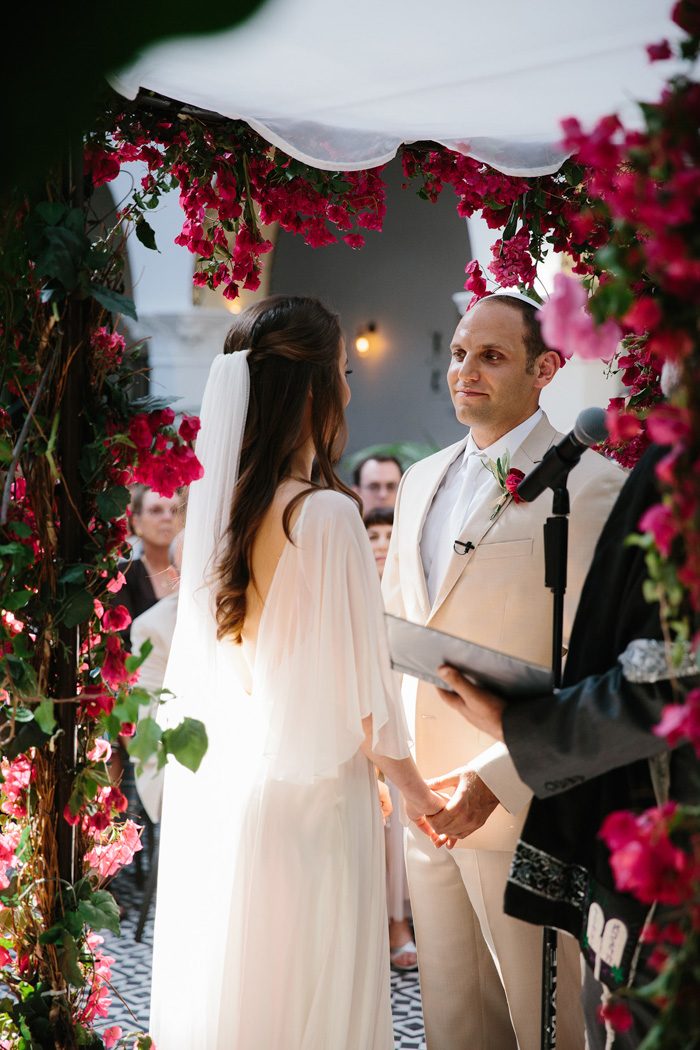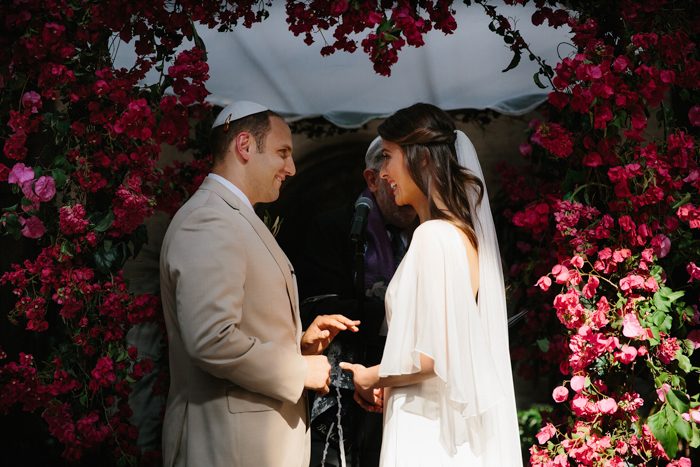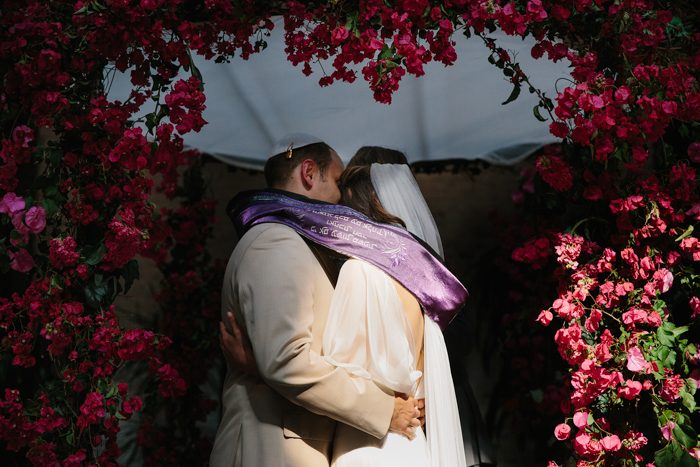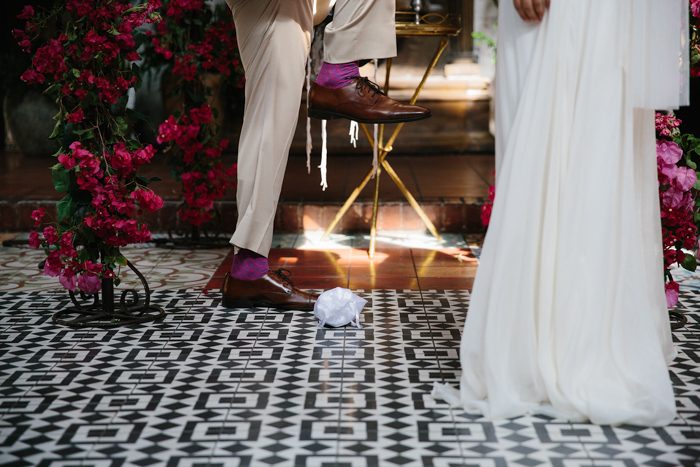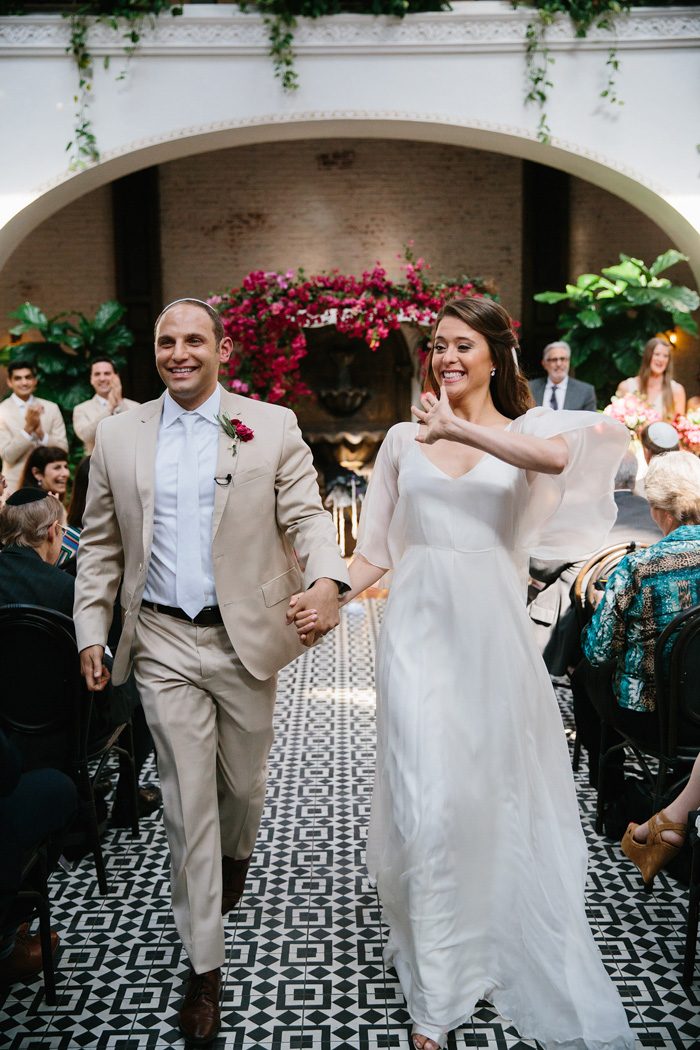 After our ceremony, we scampered upstairs to our private suite that was filled with refreshments and delicious appetizers. As the guests were mingling below, we got a moment to be with each other, talk about the ceremony and anything else that was on our mind. It was such a moment of stillness and relaxation in a very scheduled day.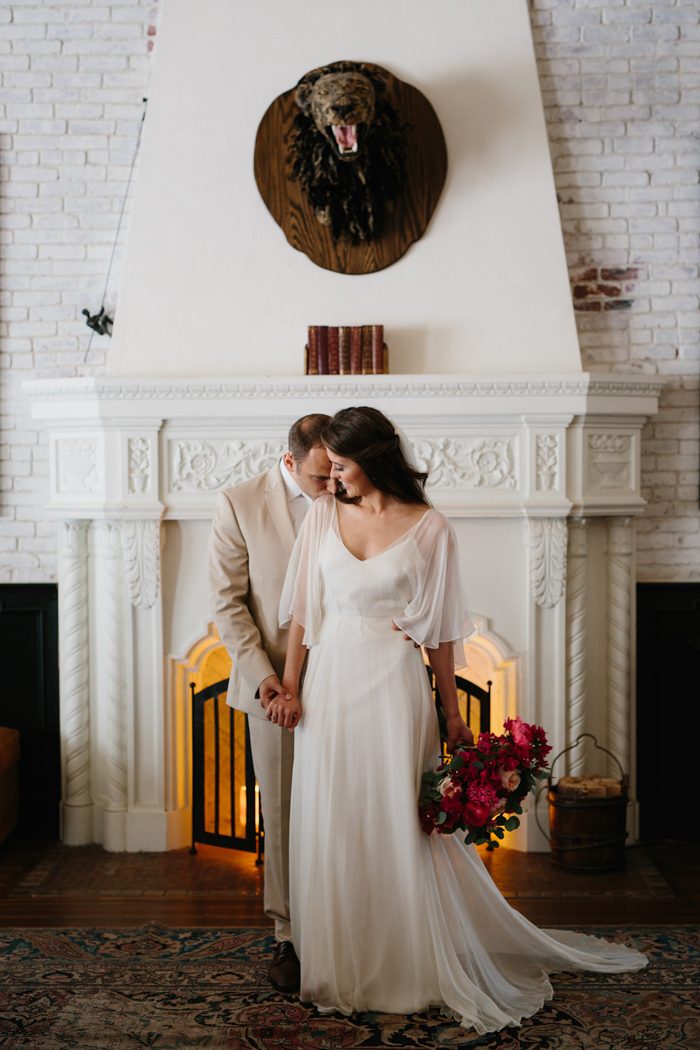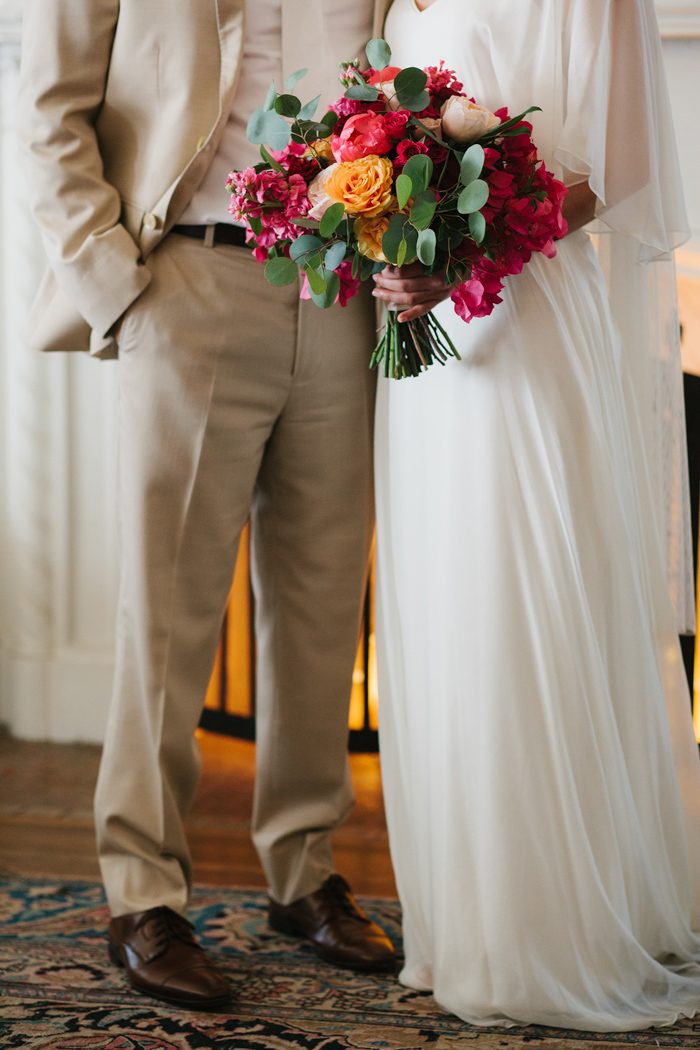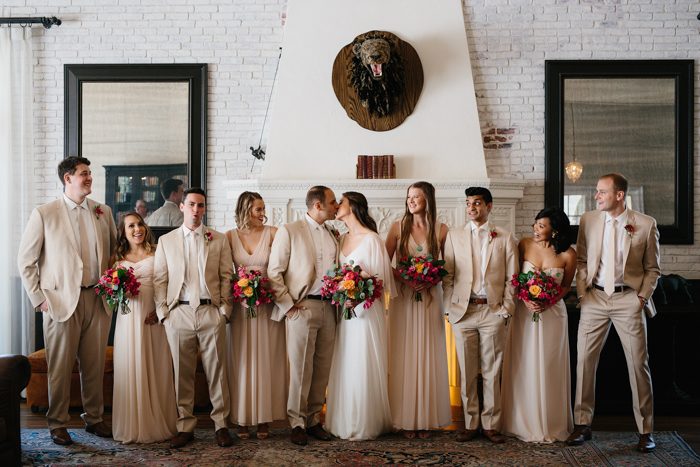 Planning a wedding can be challenging so we wanted to make sure the process was as simple and as enjoyable as possible. It may not be "sexy" to talk about, but we discussed in length our budget, must-haves, and parts we were flexible on before researching vendors. No wedding is worth going into debt for so have the talk, do your research, and don't be shy in asking vendors if they'd be open to negotiating.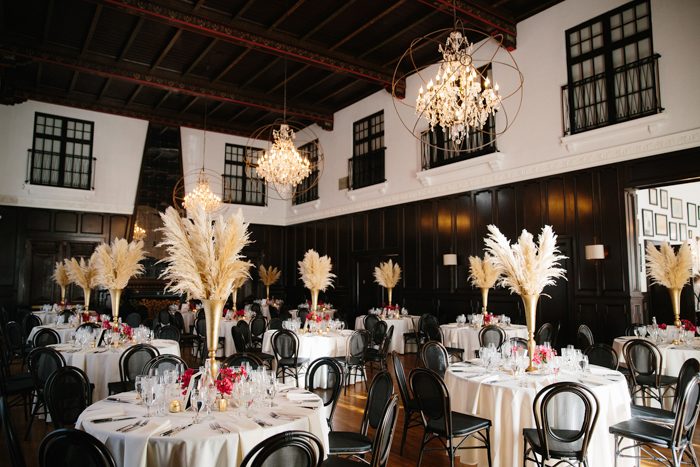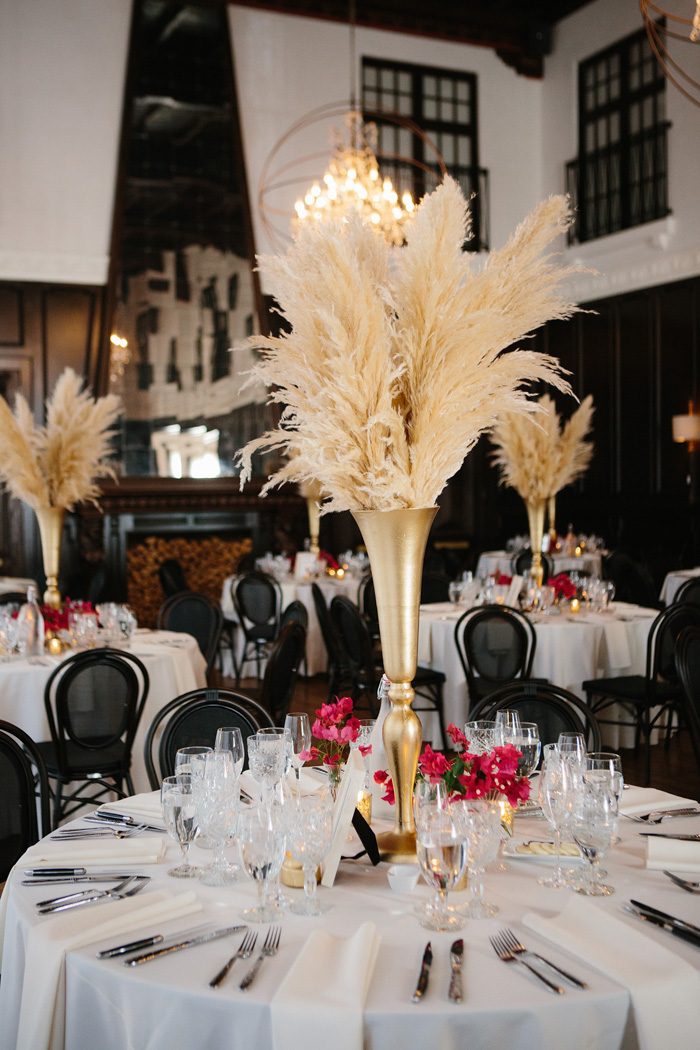 We DIY-ed our guests' name cards with gold ink. My mother is a graphic designer, so she created the save the date cards, invitations, website graphics, welcome sign, reserved seating signs, and table numbers. It pays to have artsy-fartsy family members!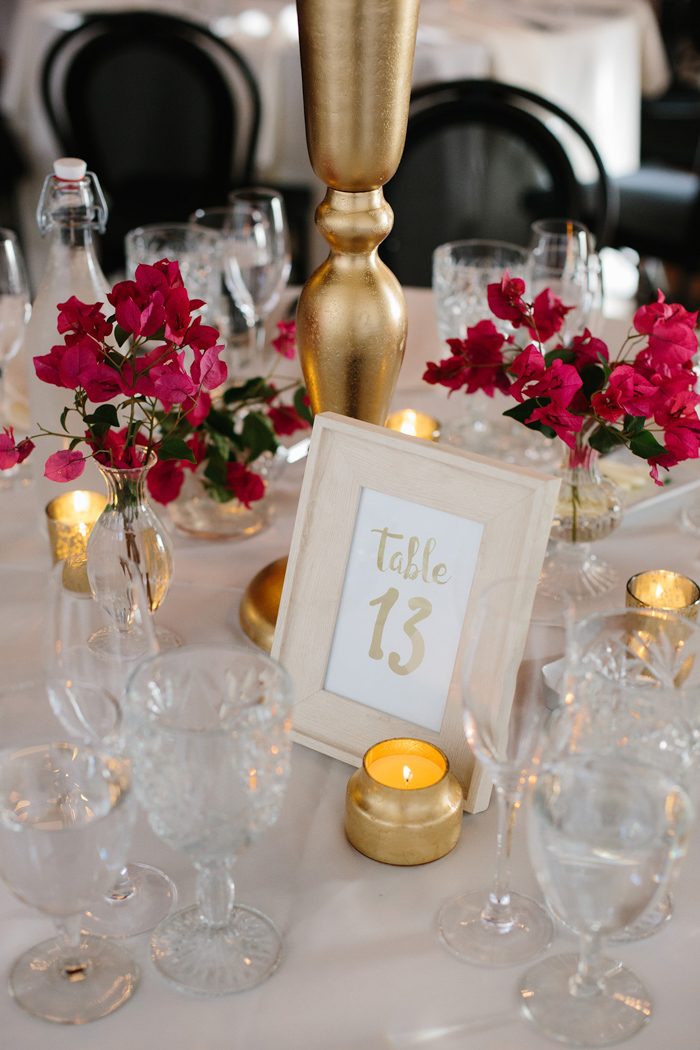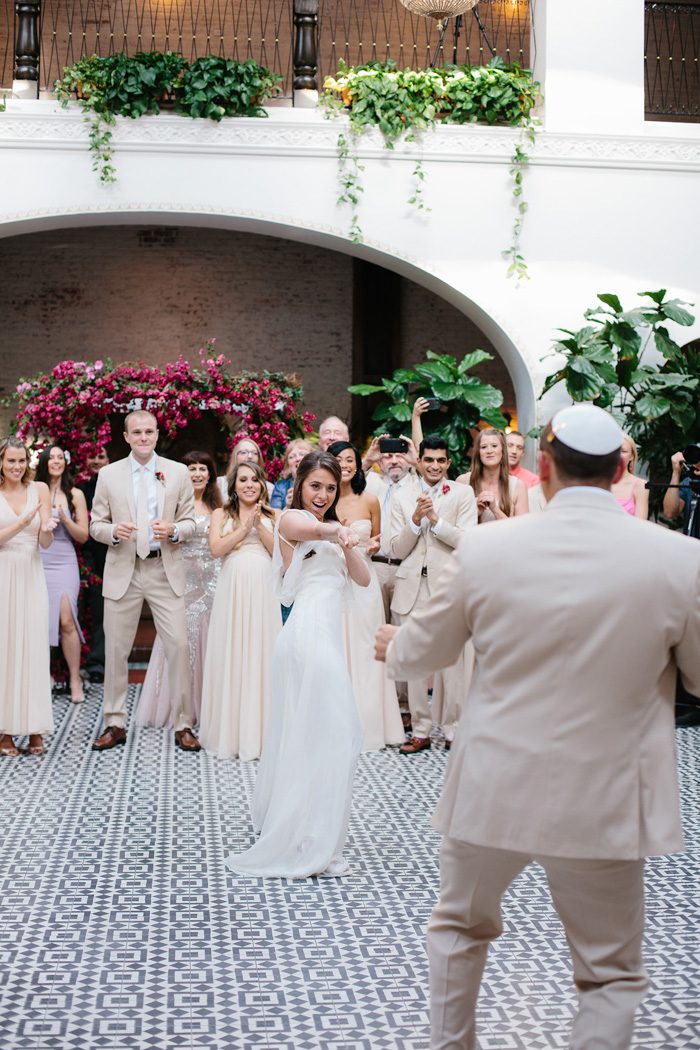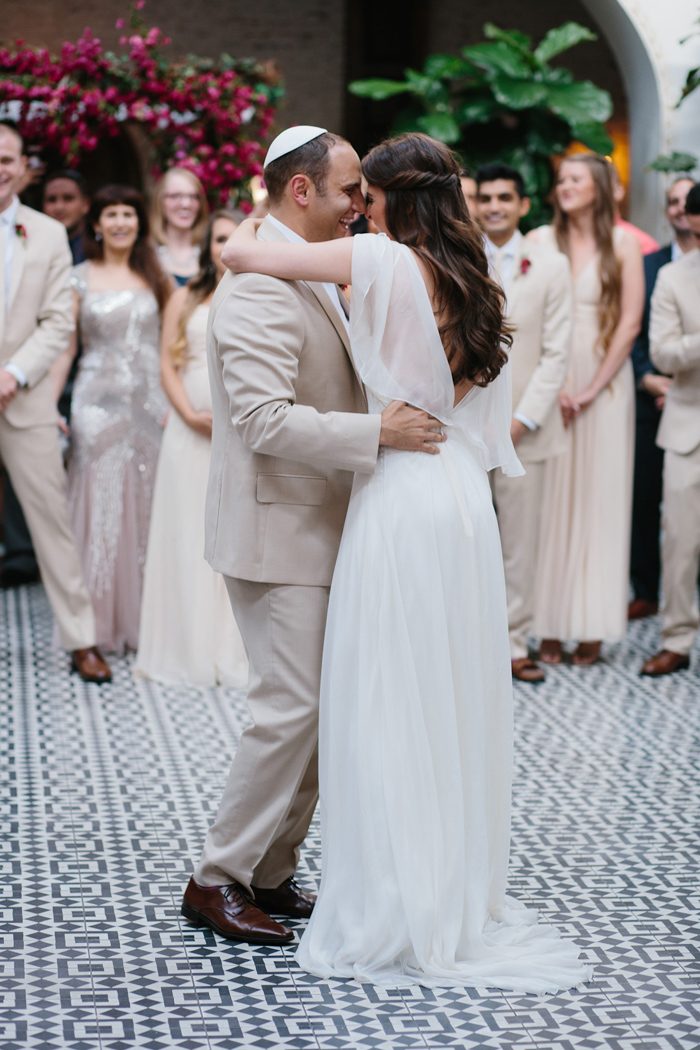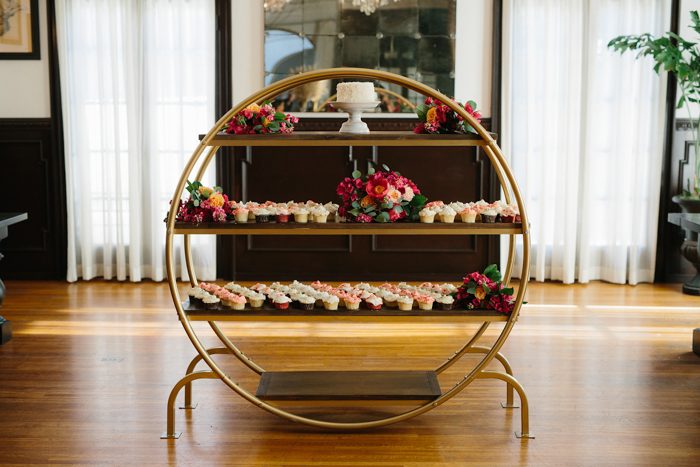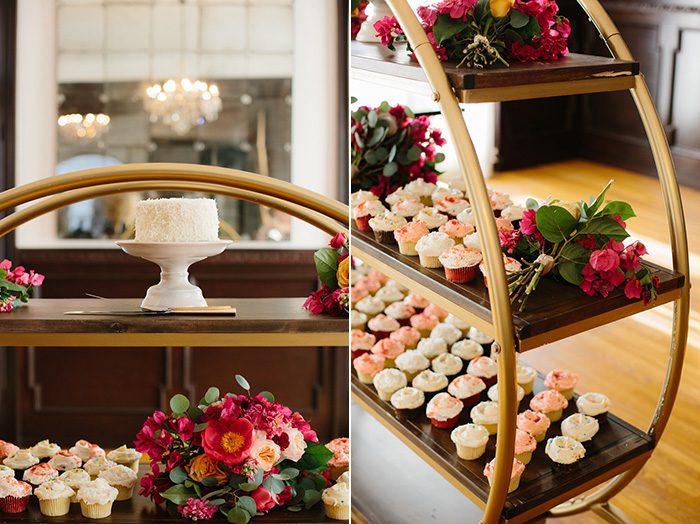 Jeremy's little cousin started to break-dance on the ground during our reception and so, naturally, being a former professional ballerina I wanted to join in. Since I was in my wedding dress, when I went to spin on my back I heard a huge ripping sound as I finished the spin and was posing on my side. Whoops there it was, a huge hole and my strap fell off! I wasn't expecting to break-dance at my wedding nor was I expecting to have our day of coordinator sew me up!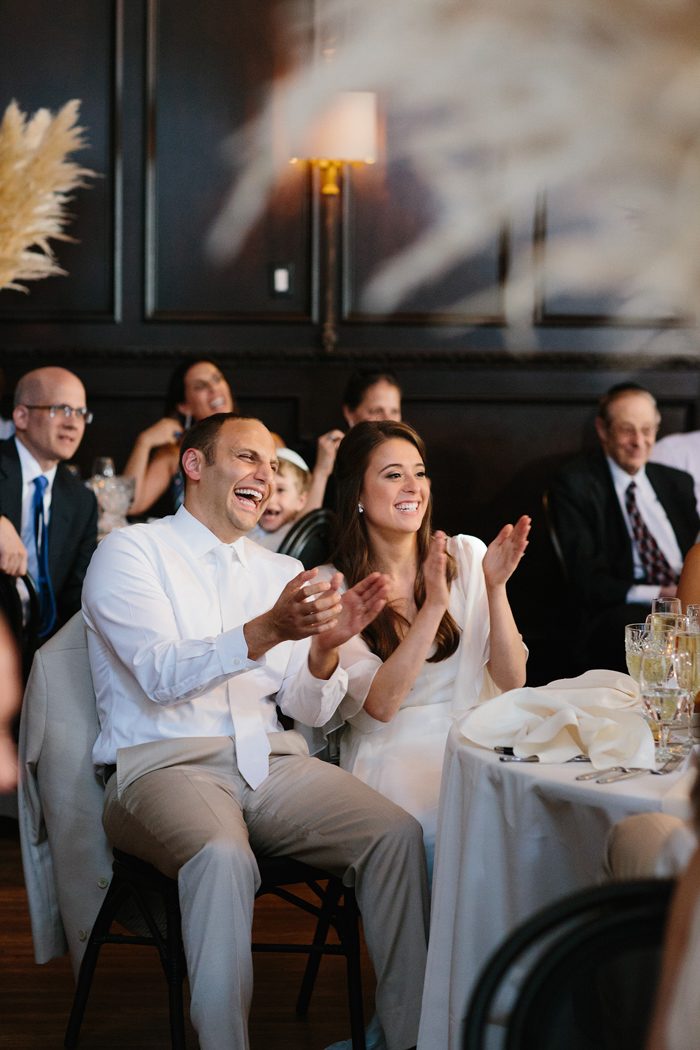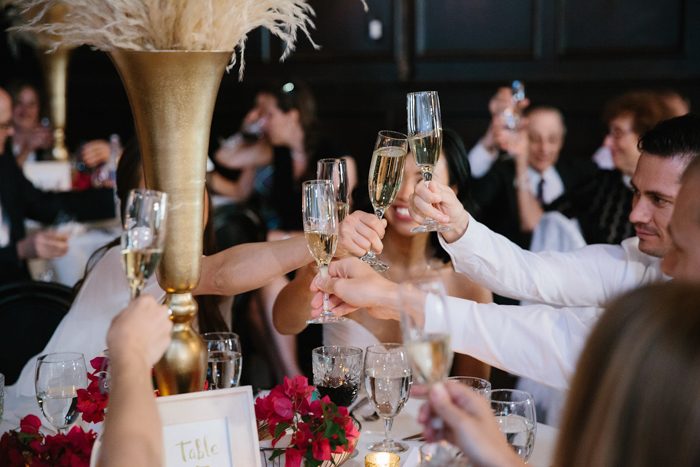 Congratulations to Ariel and Jeremy, and a special thanks to Abigail R Collins Photography for sharing this jaw-dropping Ebell Long Beach wedding with Junebug! Love the vibrant colors they chose? You have to see this vibrant Hawaiian-inspired Millwick wedding in Los Angeles!