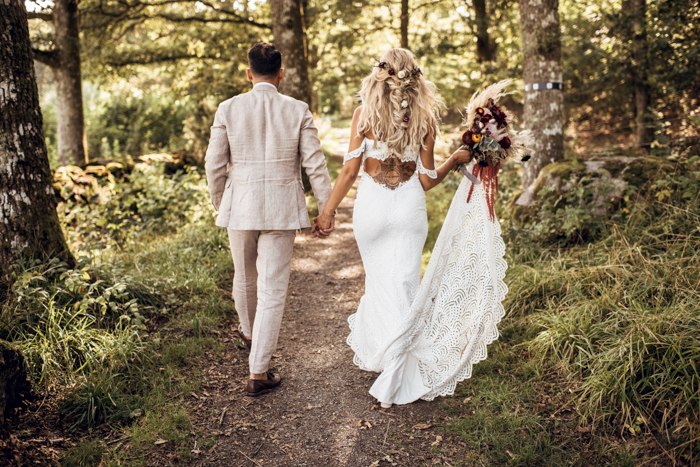 Every wild and free-spirited bride needs to see Marija and Ali's day at Nääs Slott! Their Swedish wedding has everything from flower walls to geometric shapes and a cultural ceremony set-up that was created to be totally boho by Emelie Ahlnér. We're positively obsessed with Marija's bridal look — she rocked her bohemian babe look in a Grace Loves Lace gown and botanical braid hairstyle that has swooning. If you're looking for all the modern, Free People vibes, you're going to love these photos Karin Lundin Photography captured of Marija and Ali's inspiring day!
The Couple:
Marija & Ali
The Wedding:
Nääs Slott, Sweeden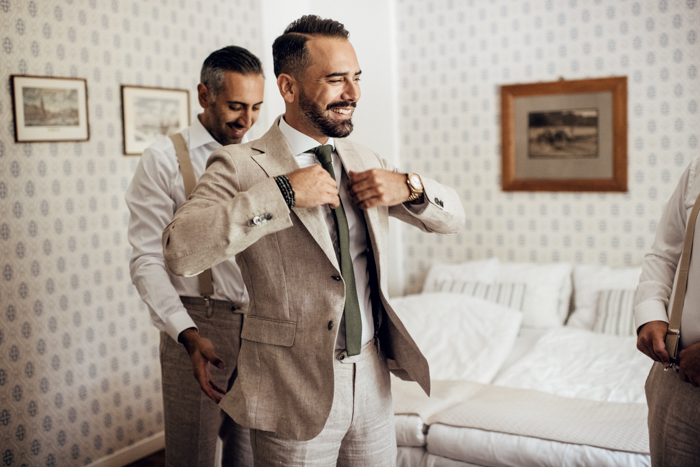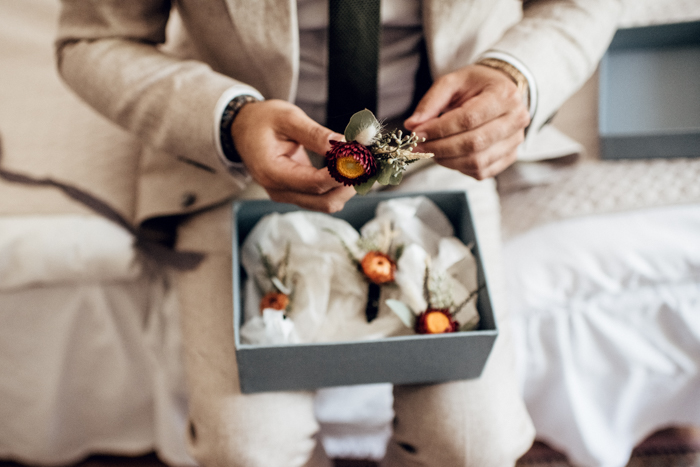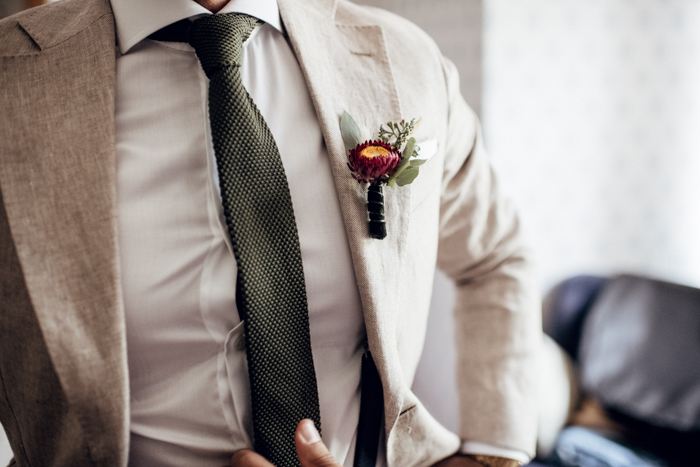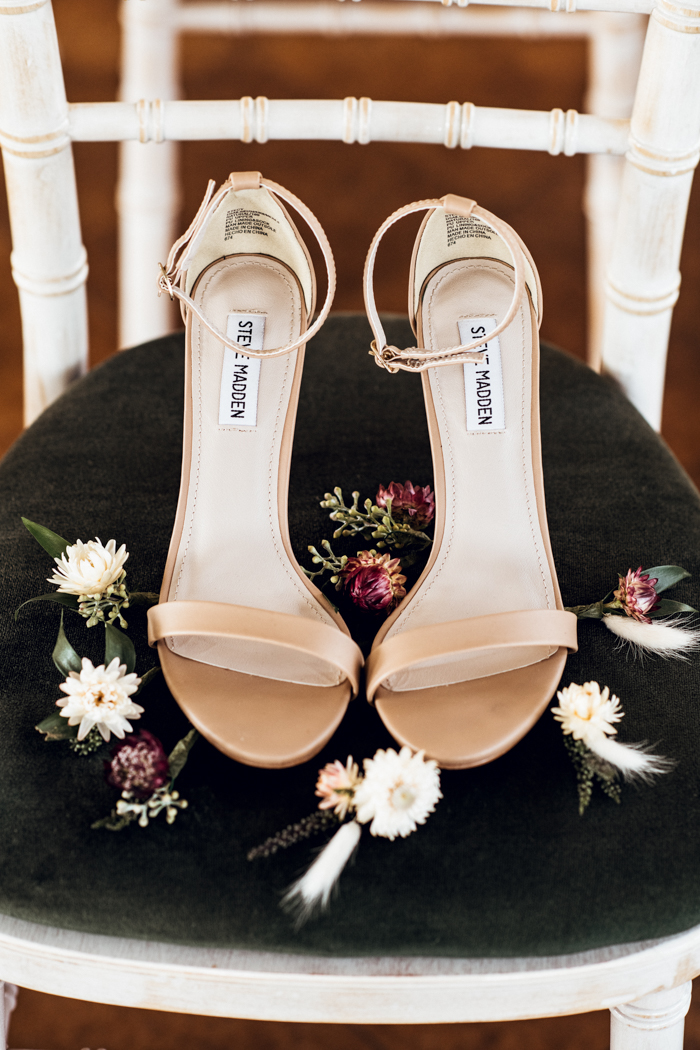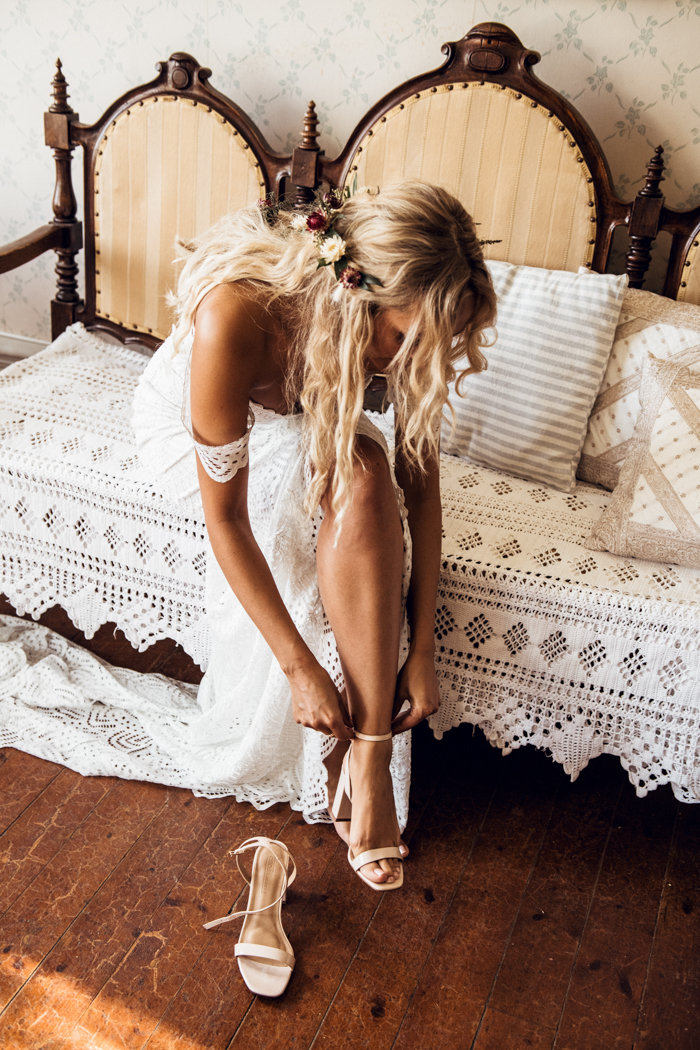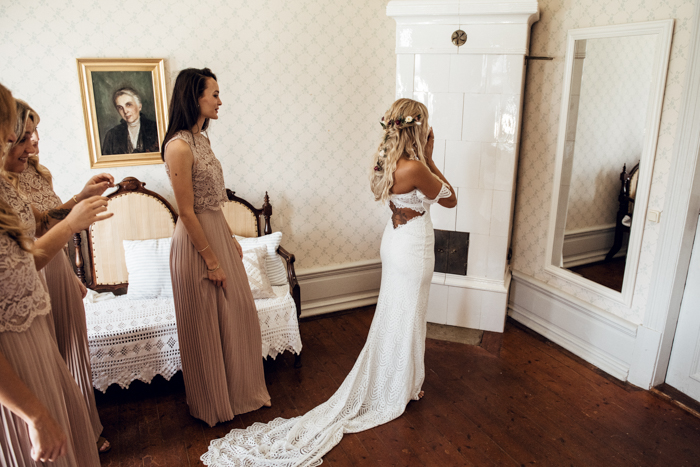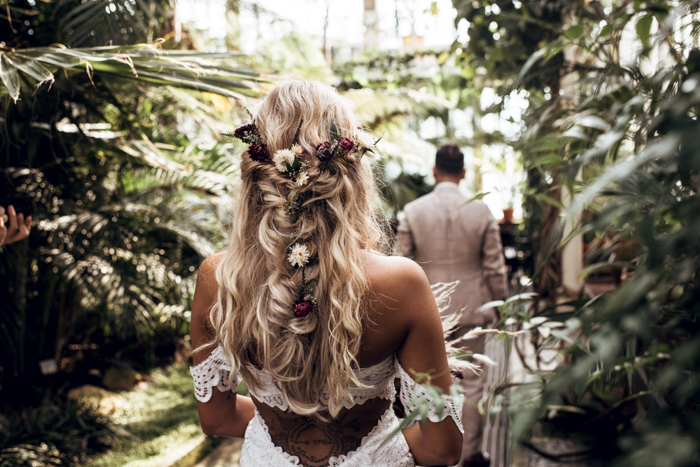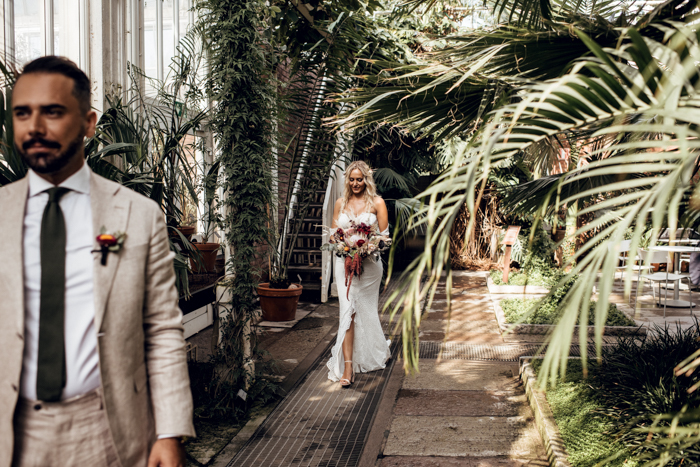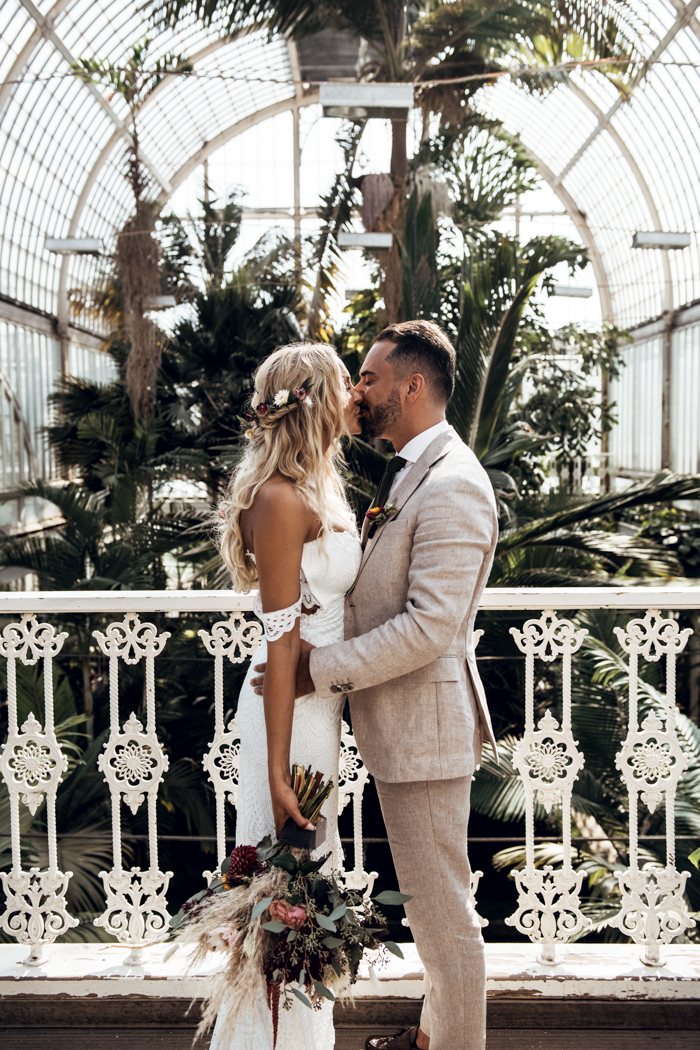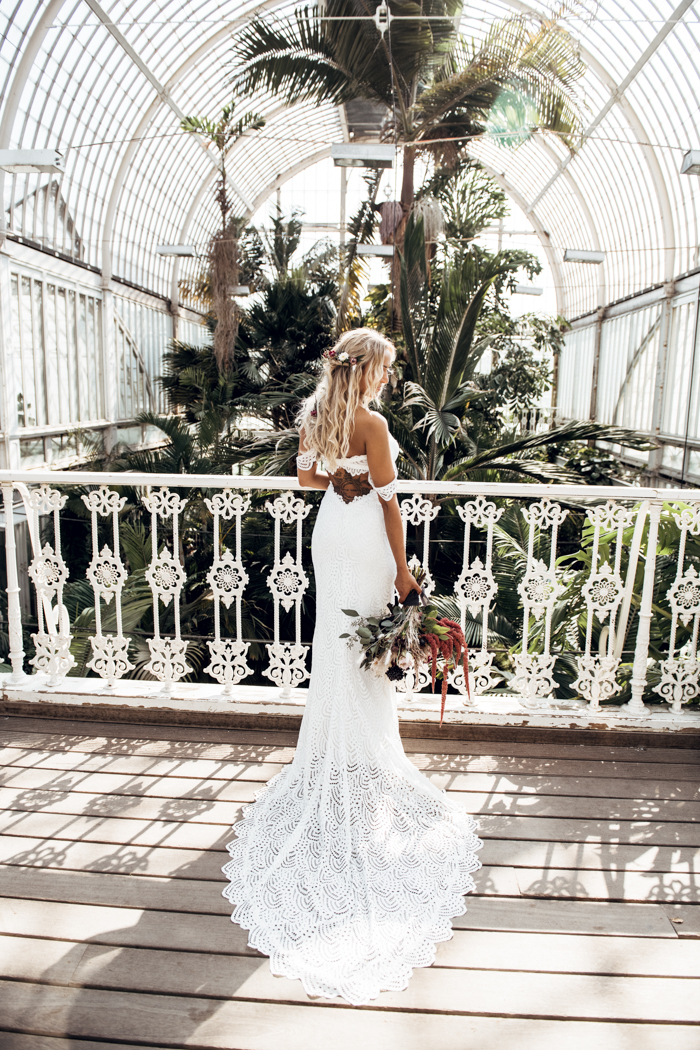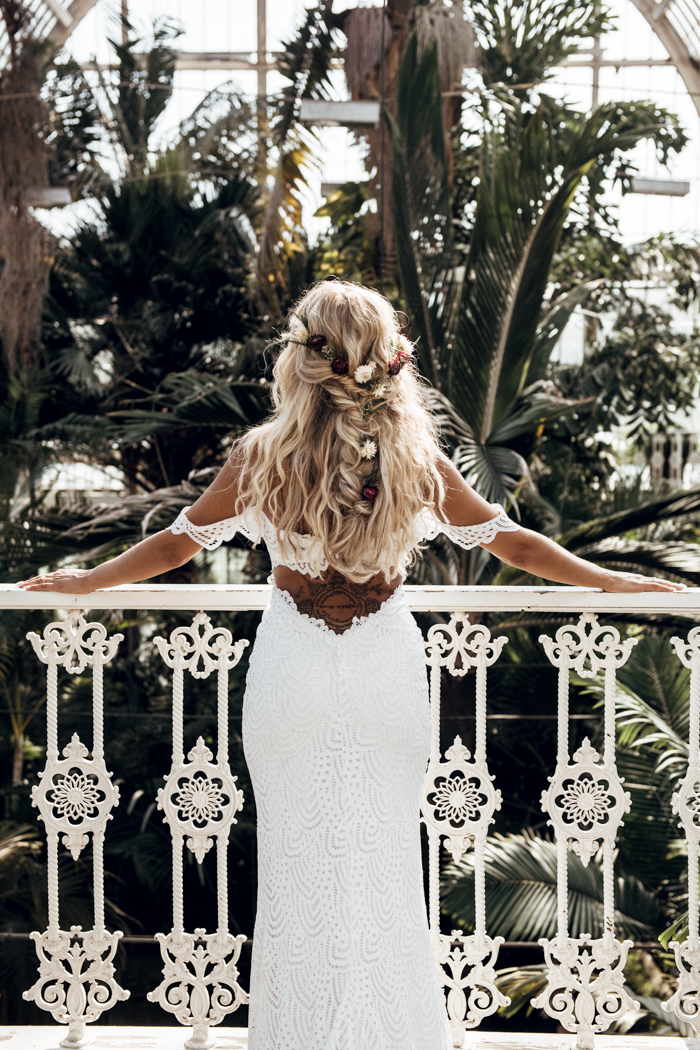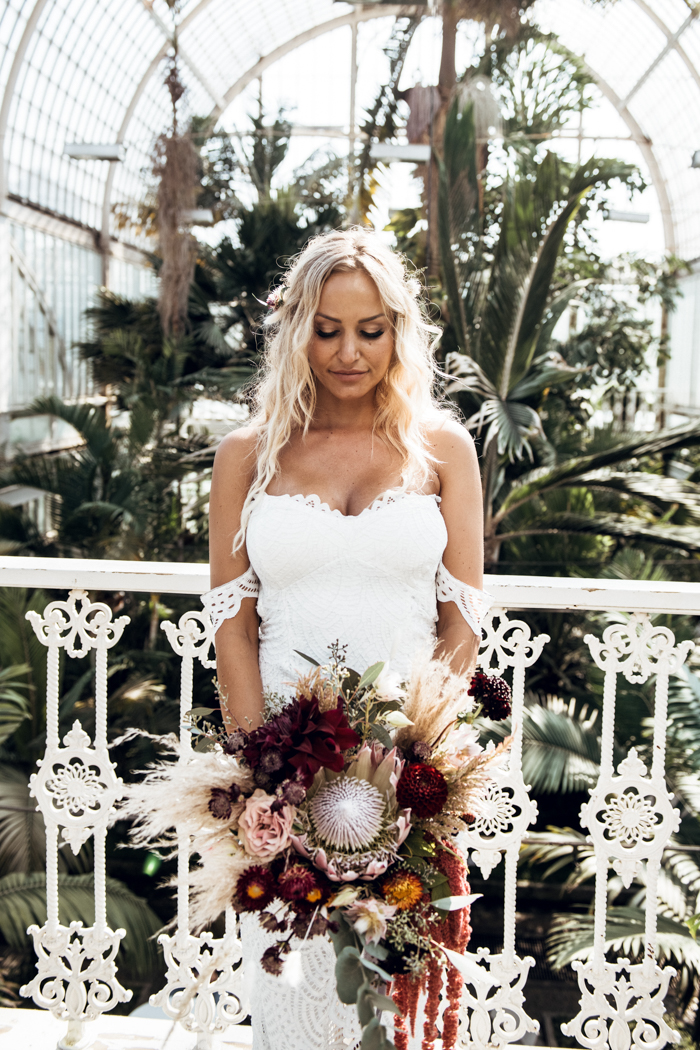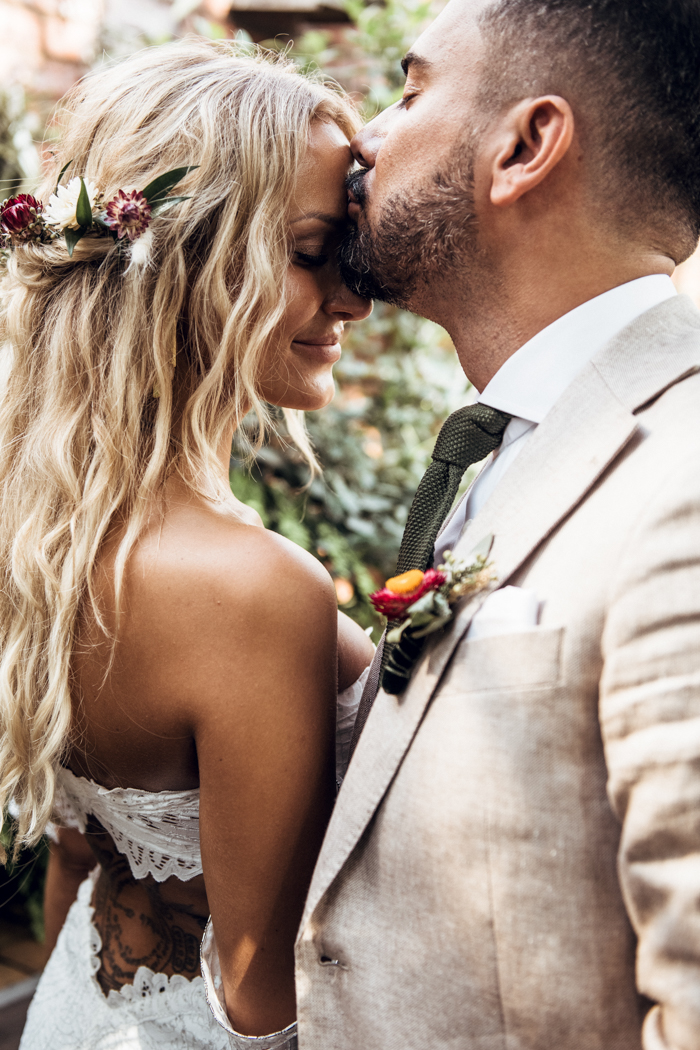 We were looking for a barn-like venue with a lot of light. Villa Vänhem on the Swedish west coast had everything we were looking for! We could have both our party and wedding in the room as it is divided into different parts. The glass veranda is the part of the room where both the wedding ceremony and the party took place. And the dining room is a dream with high arched windows and high ceilings.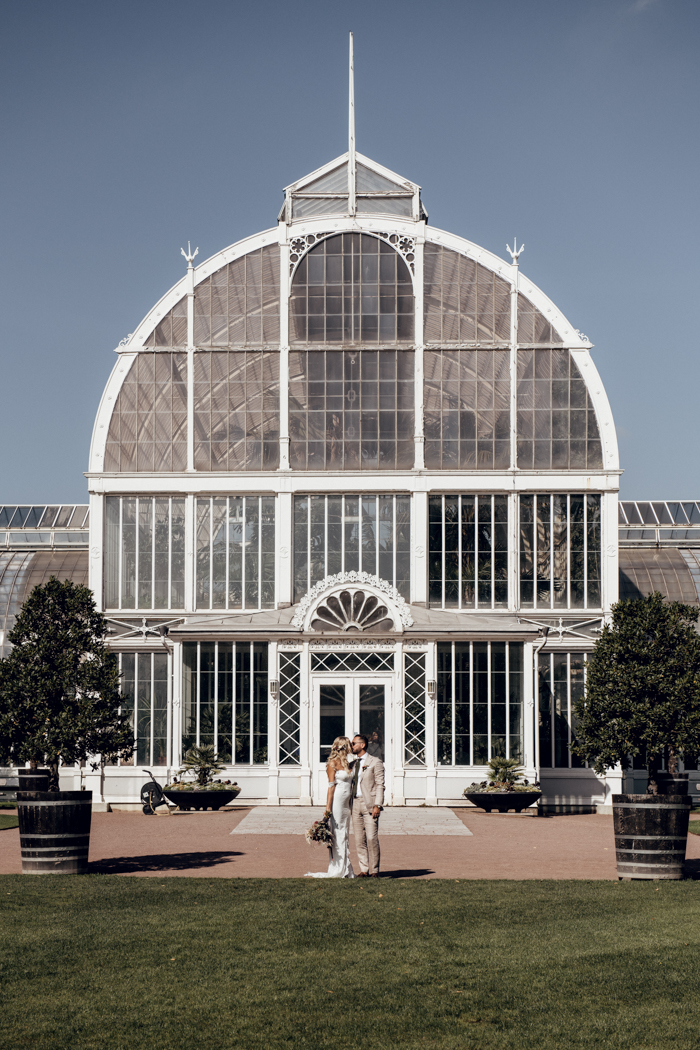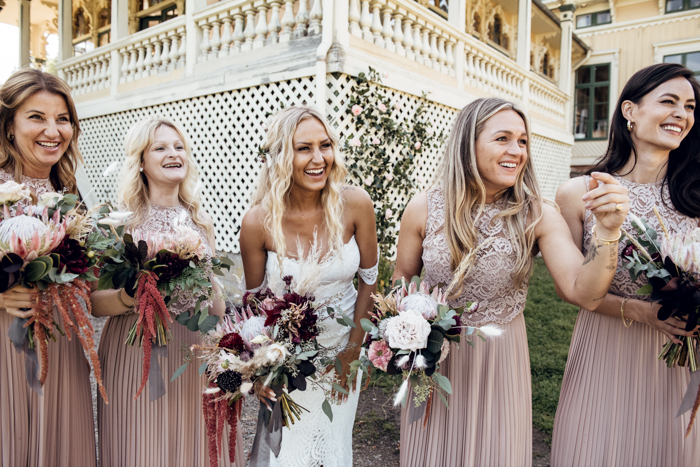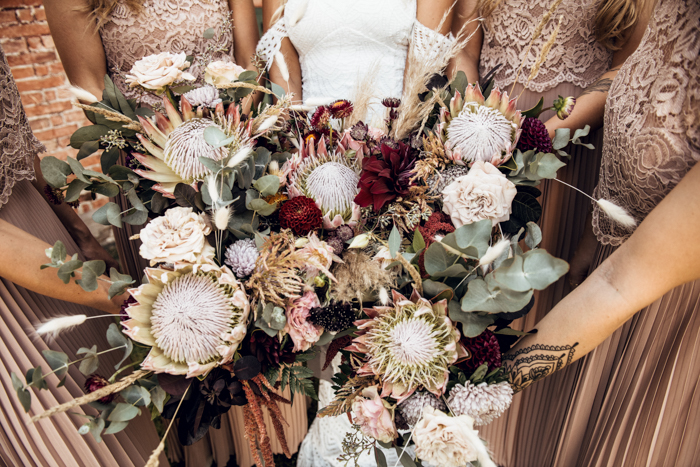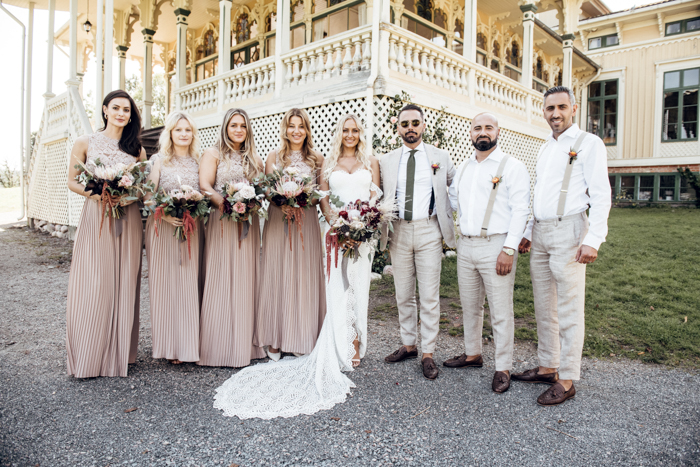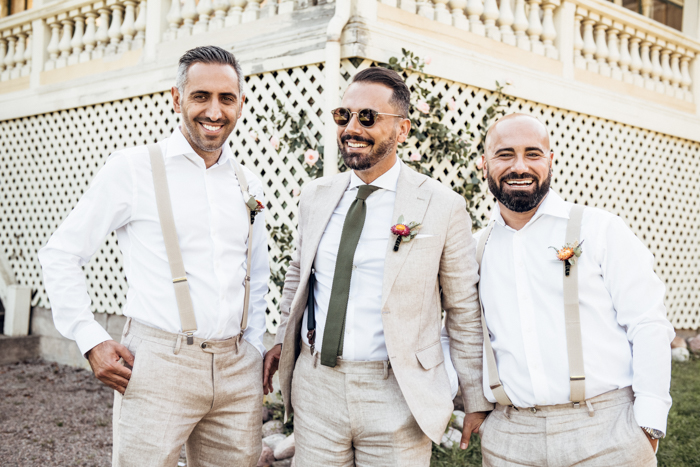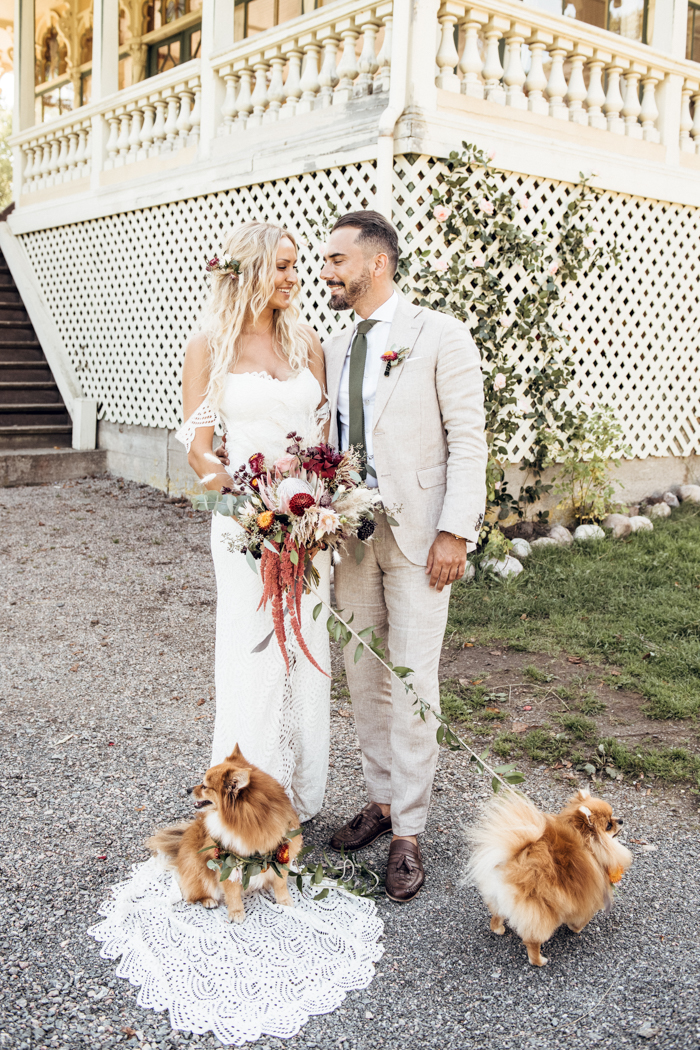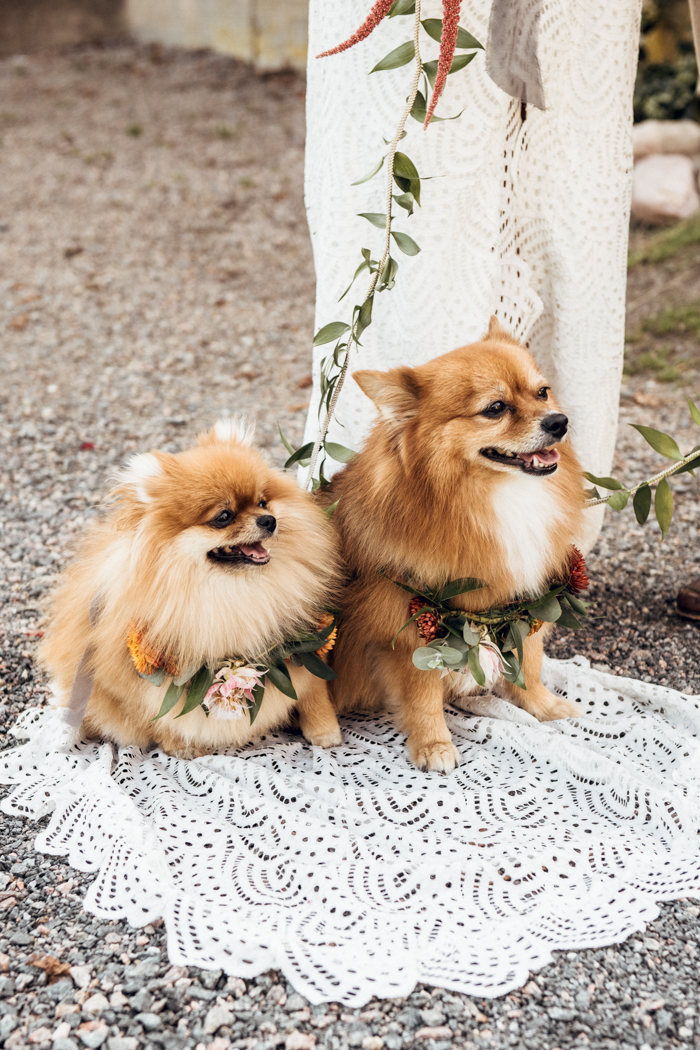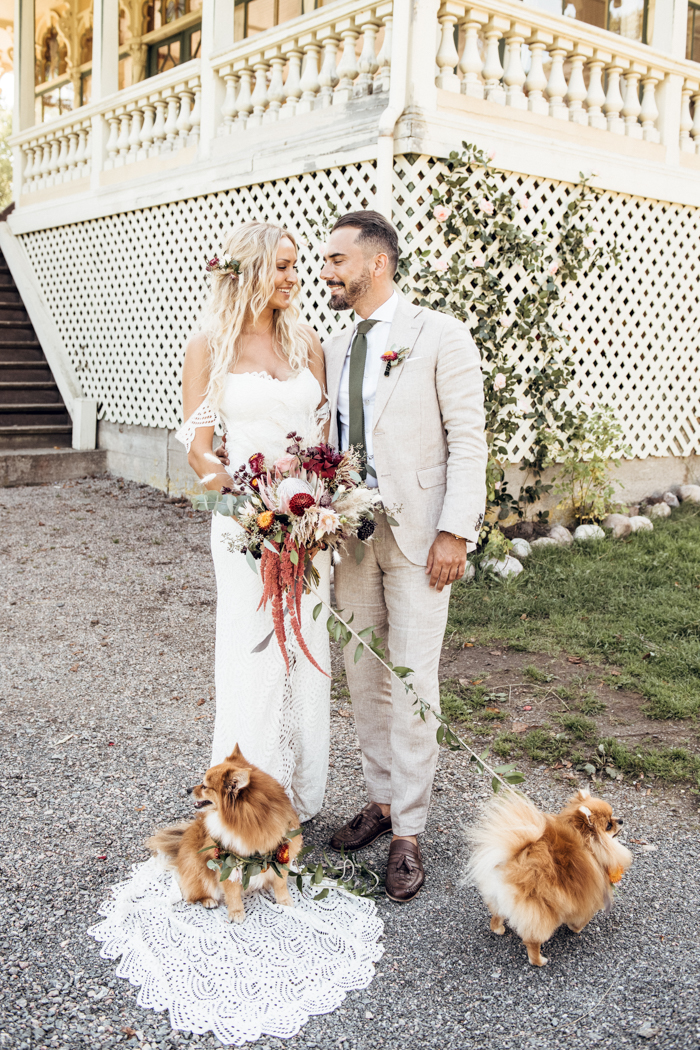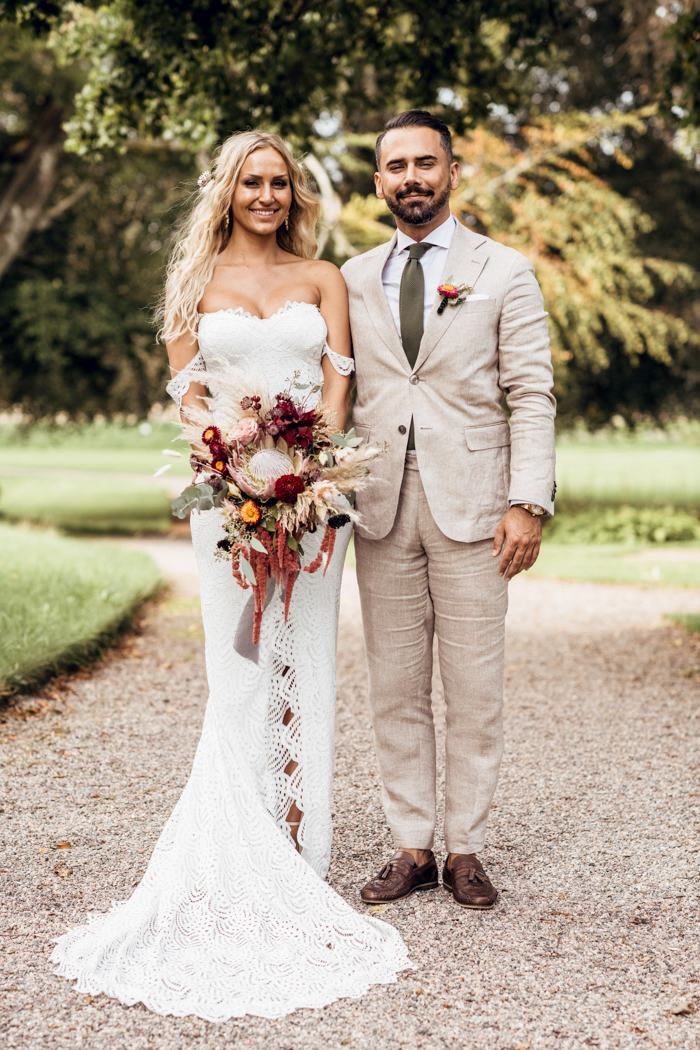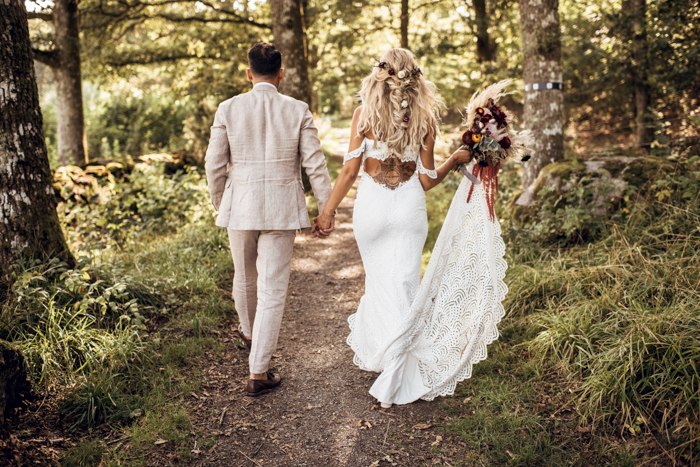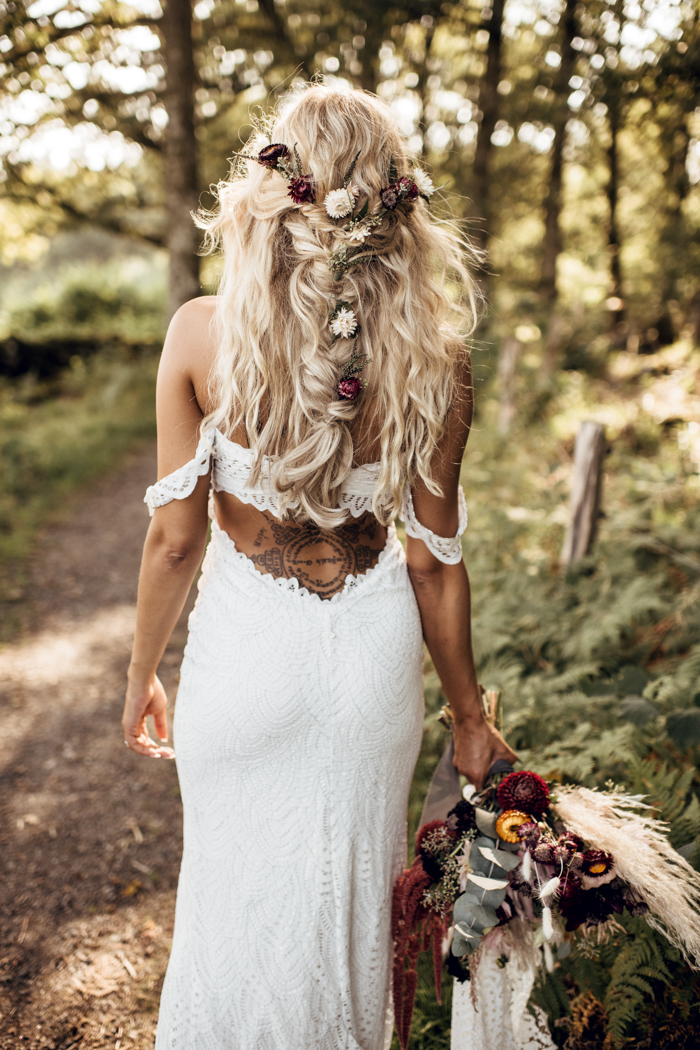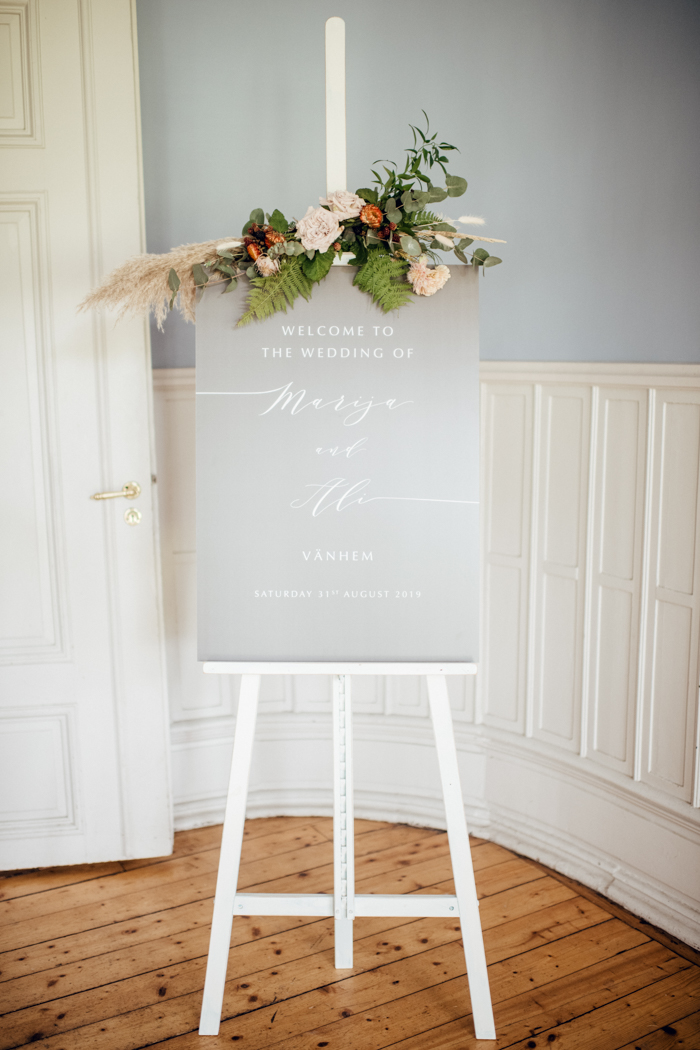 If possible, take on professional help! Dare to spend a little more money on the photographer and videographer so that you can relive the day over and over again. Let your own personal style be added to your wedding and dare to let go. There is no must. We took some help from a wedding coordinator so that everything was flowing during the day. This helped us to take the stress away from the day and we could just enjoy and let all of it go and have fun on our special day!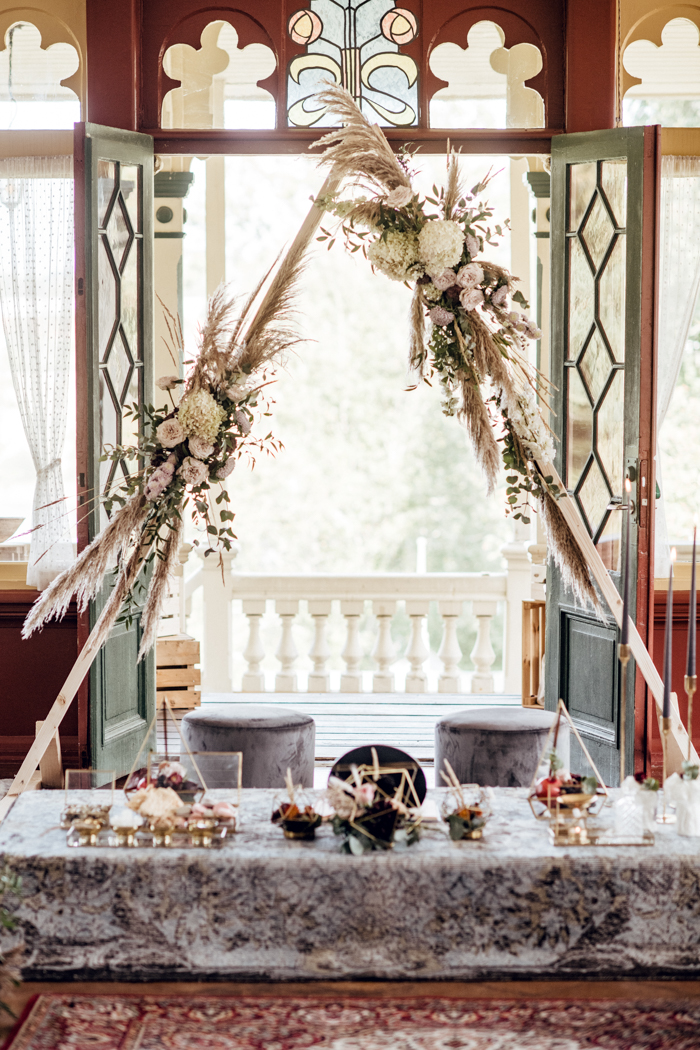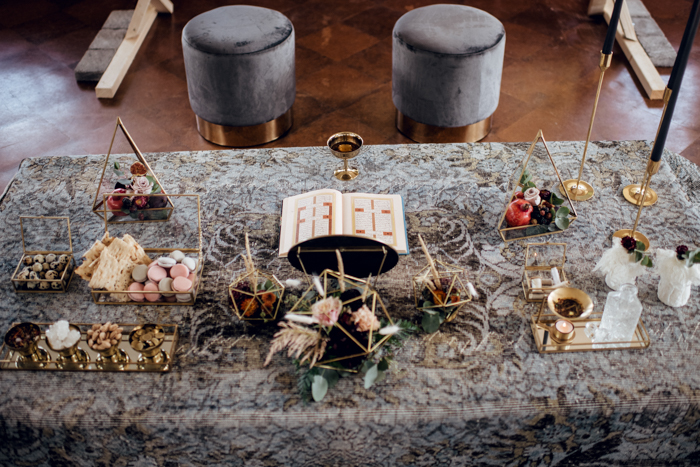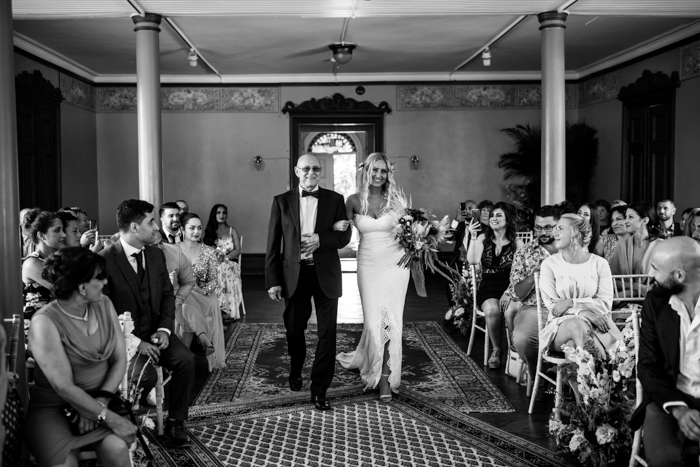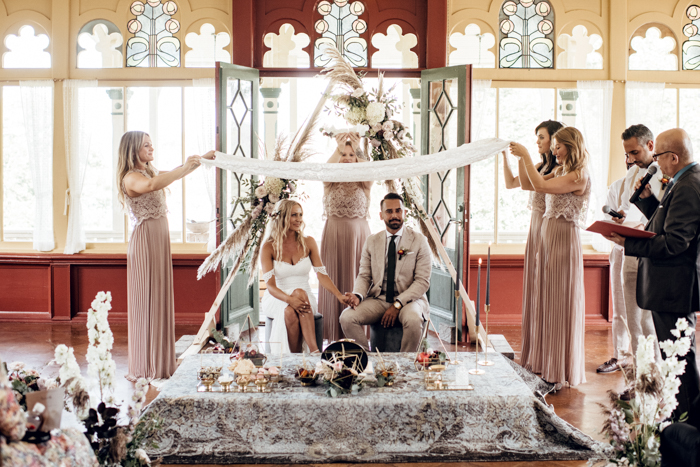 We wanted to pay tribute to the Persian tradition and chose to have a Persian wedding ceremony; Sofreh Aghd. There are several symbolic objects that make up a Sofreh Aghd. Tableware and all items represent a part of the couple's new life and marriage together. The word "Sofreh" means cloth and "Aghd" means marriage. With the help of our florist, we were able to make our Sofreh Aghd unique so that it could reflect our personalities while celebrating my husband's Persian descent.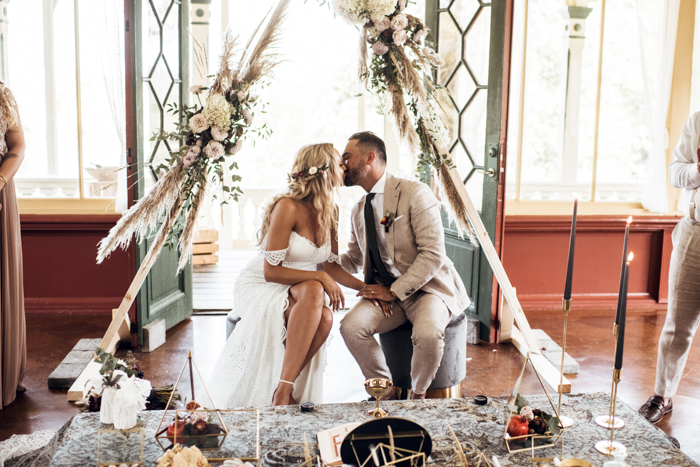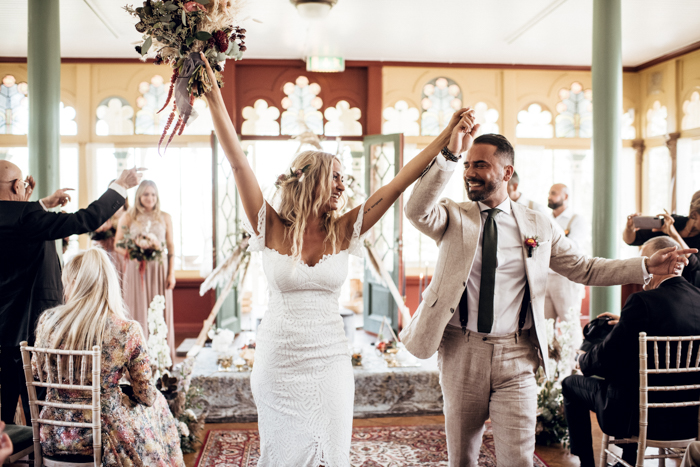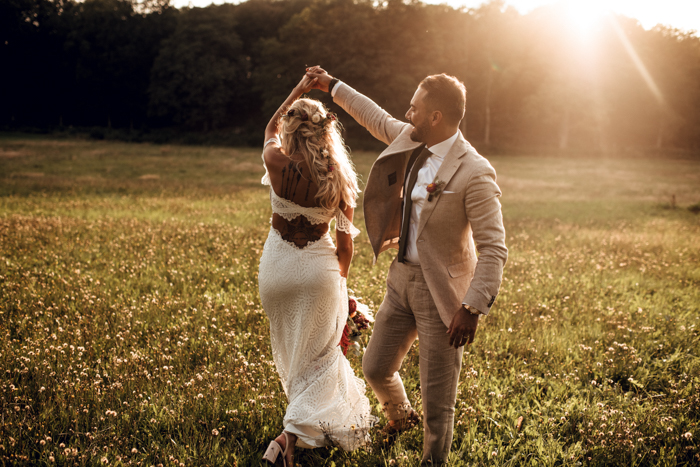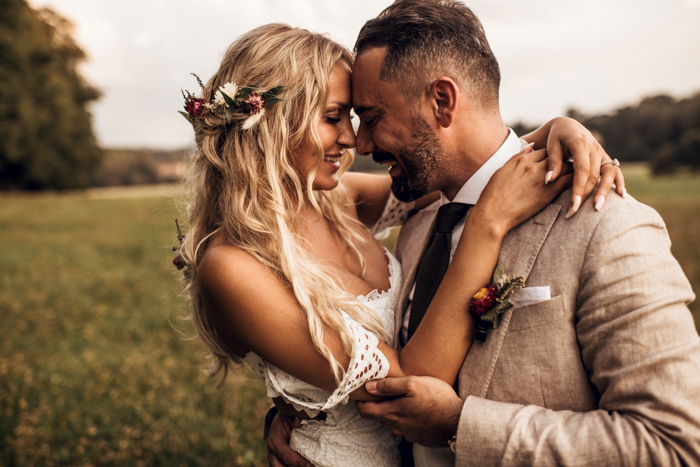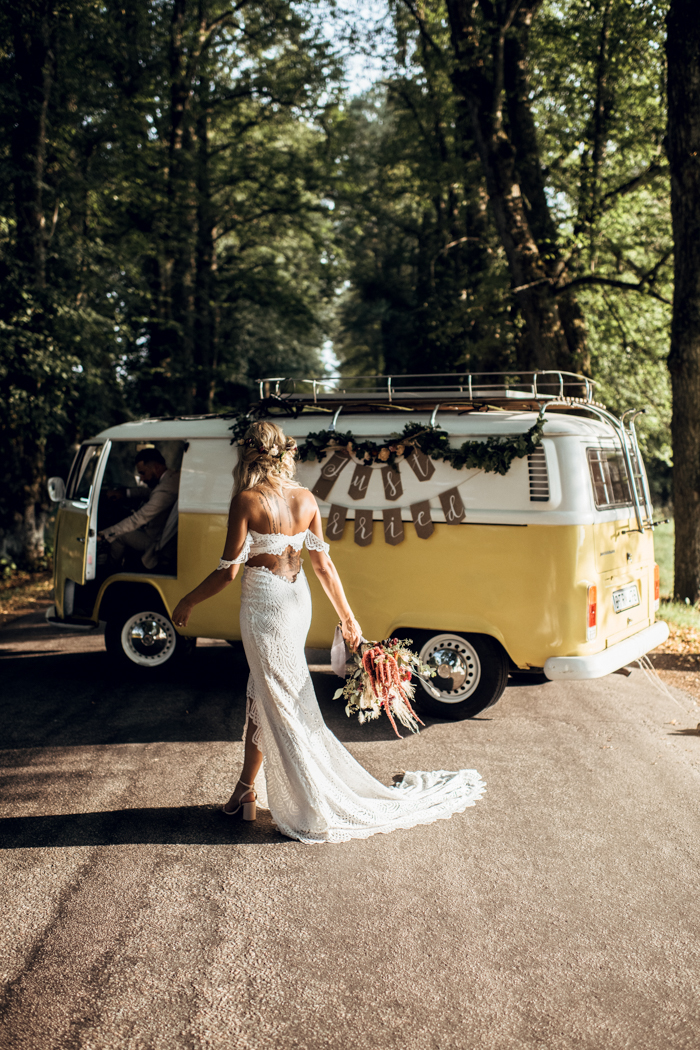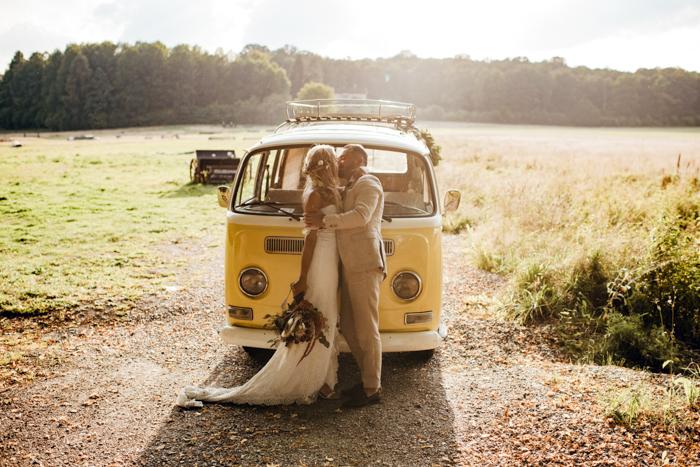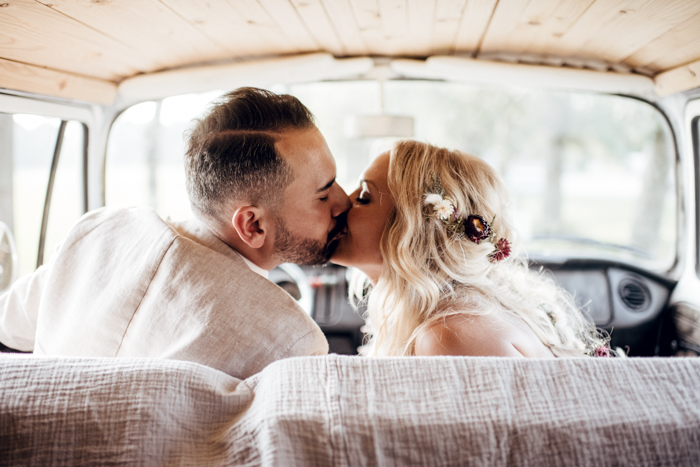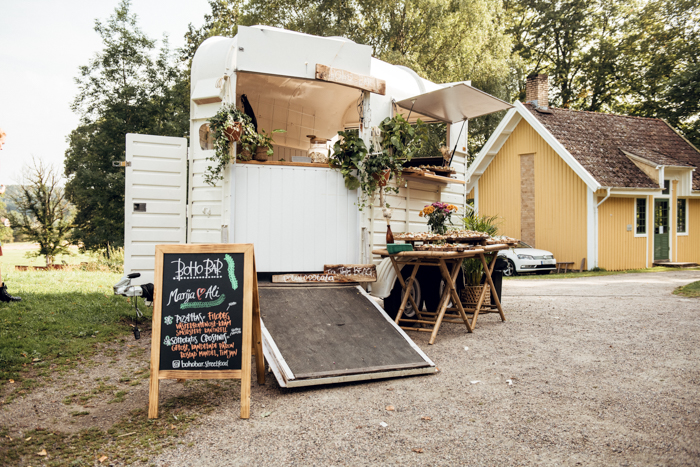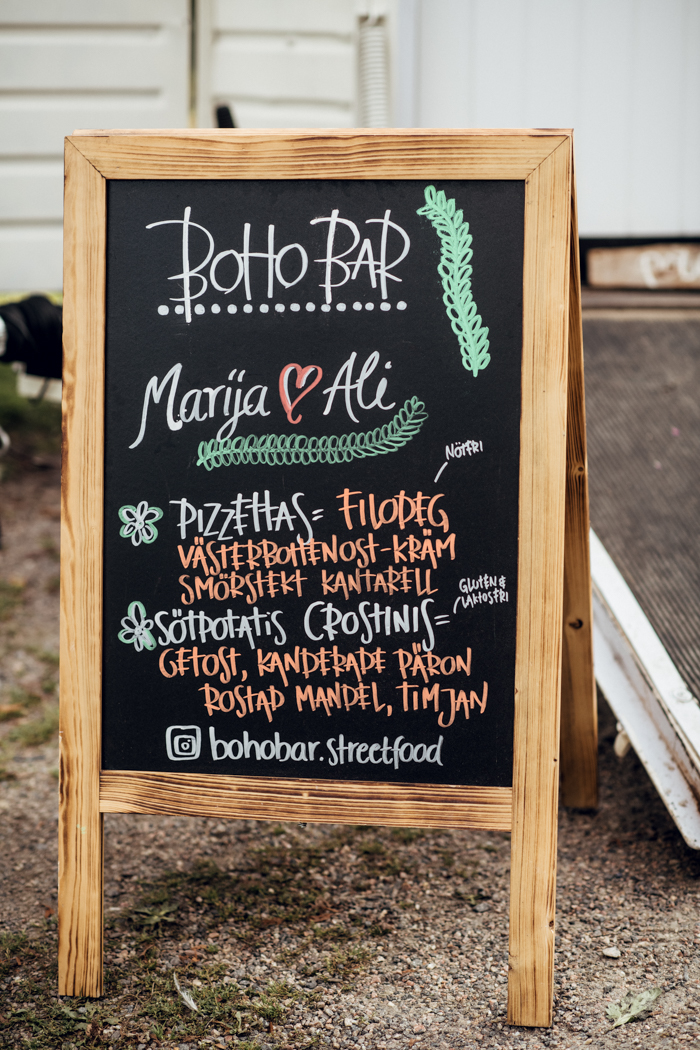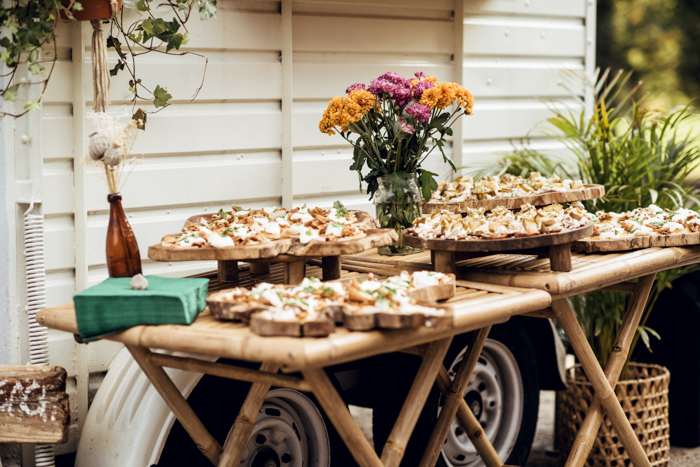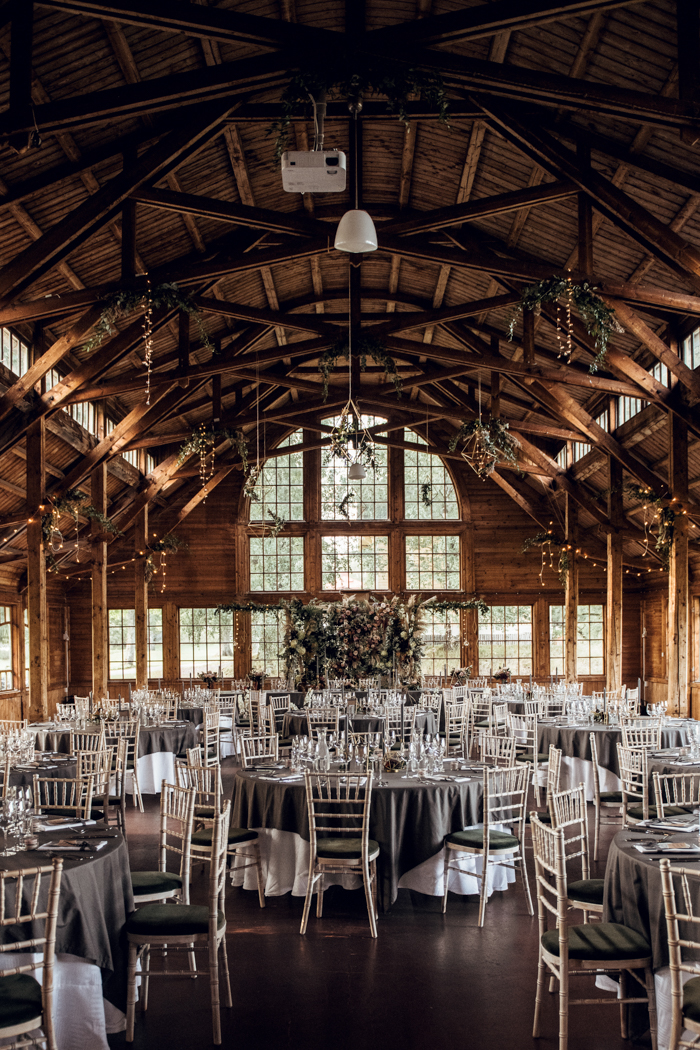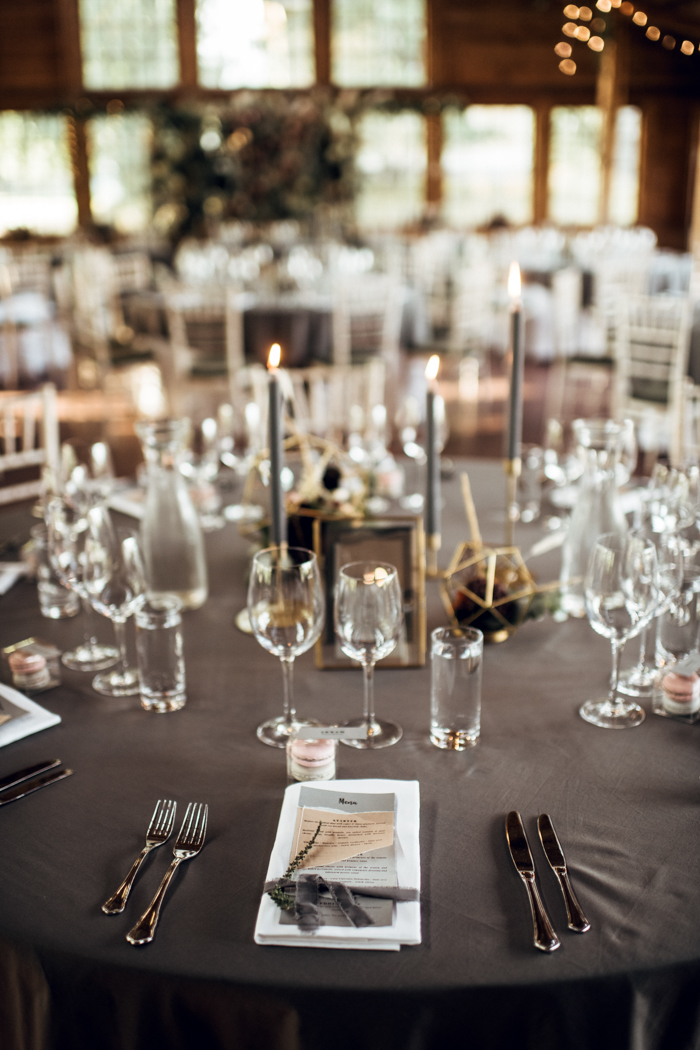 Emelie Ahlnér helped us with everything from ideas, invitations, flowers, the Persian Sofre Aghd ceremony, decorations any calmed us many time when things got overwhelming. To this day, we feel that we couldn't have done it without her!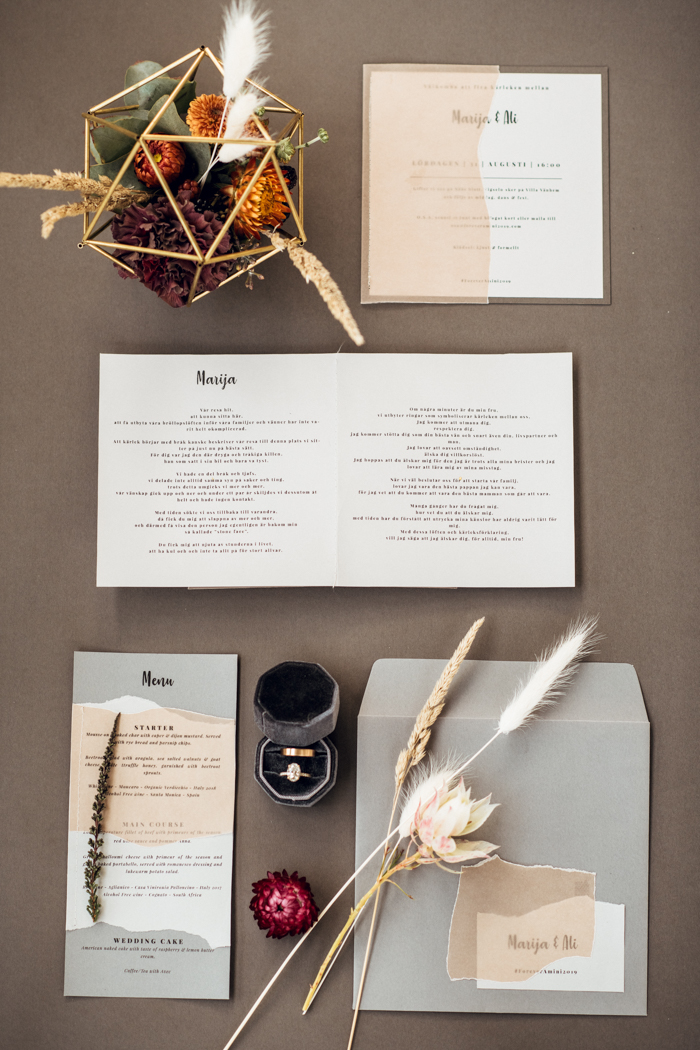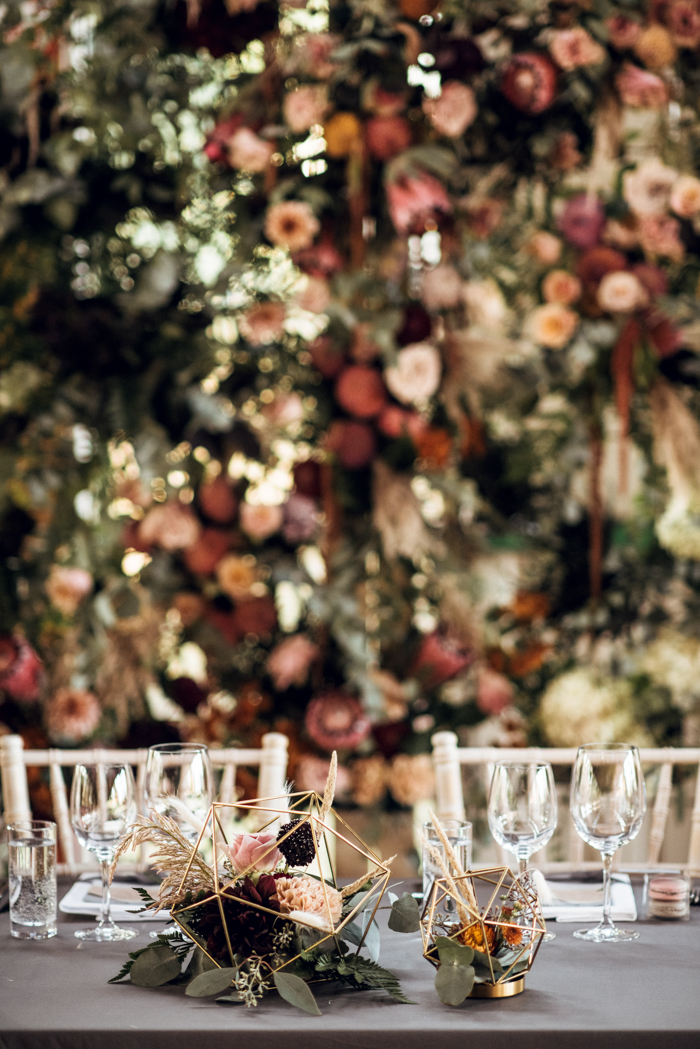 We wanted to keep it wild and bohemian. I explained my vision to our florist and explained that I wanted the wild style with lots of flowers, pampas grass and greenery. We wanted a wedding arch and a flower wall with geometric elements. The flowers followed the theme of gray, dusty rose, gold and green with dark elements. Our decorations were mixed with geometric patterns and wild flowers. Grey cloths with golden straight chandeliers, Glass boxes with different textures of paper and everything followed the color theme perfectly.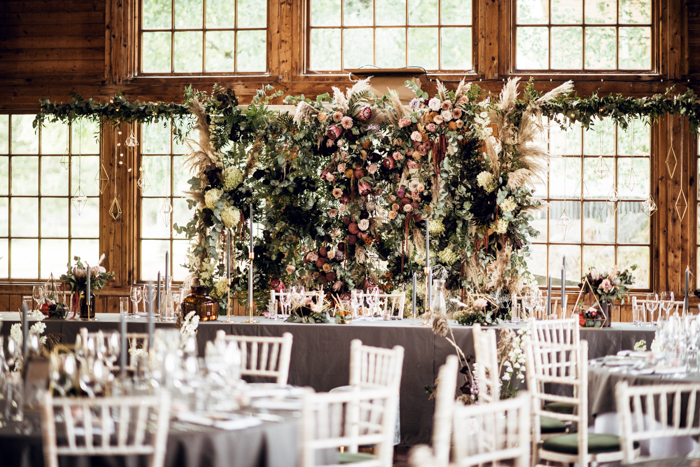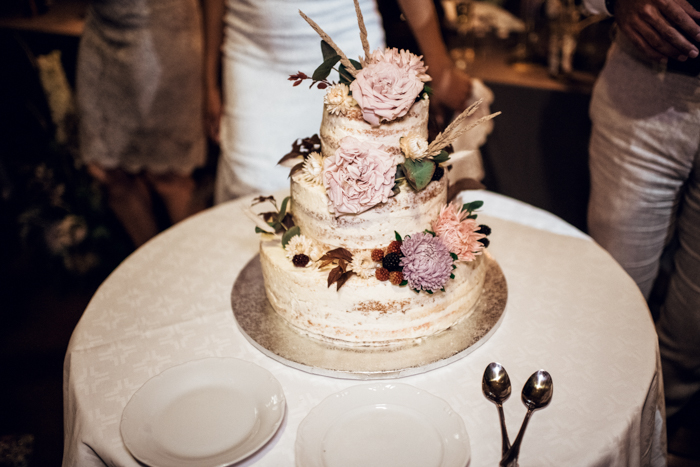 Congratulations, Ali and Marija! Thank you so much for sharing your wedding at Nääs Slott with Junebug! Feeling super inspired by Ali's bridal braid?
RECOMMENDED READING: 27 Bridal Braids to Take to Your Hairstylist