Our Wedding Photo Gallery is always chalk full of fantastic wedding ideas – and the latest additions to the gallery are irresistibly inspiring! From Junebug member photographers Jonathan Scott of JSPStudio, David Guenther Photography and Kristen Weaver Photography, here are a few good reasons to stop by the Wedding Photo Gallery today!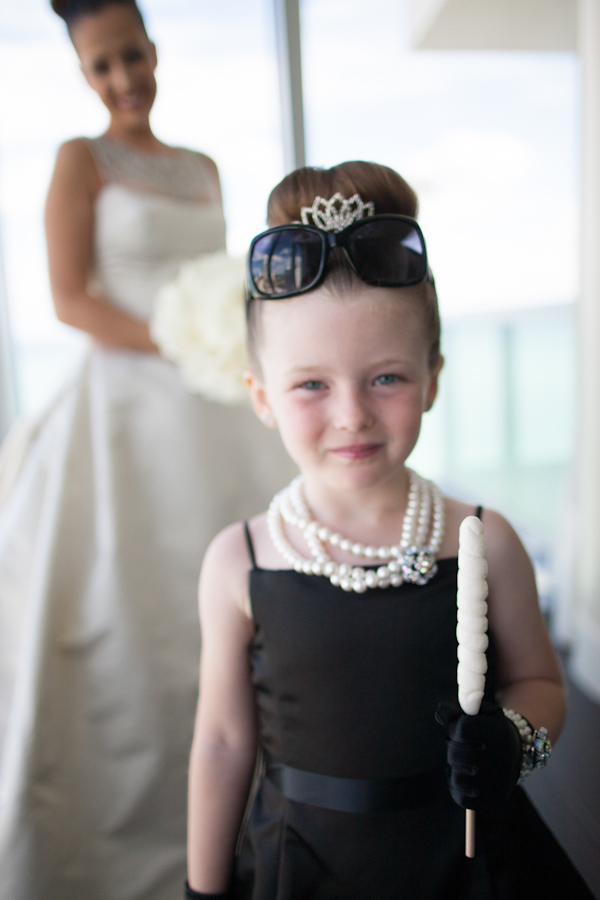 Breakfast at Tiffany's anyone? Our modern glam bridal style feature has the most adorable flower girl ever! Photo by Jonathan Scott of JSPStudio.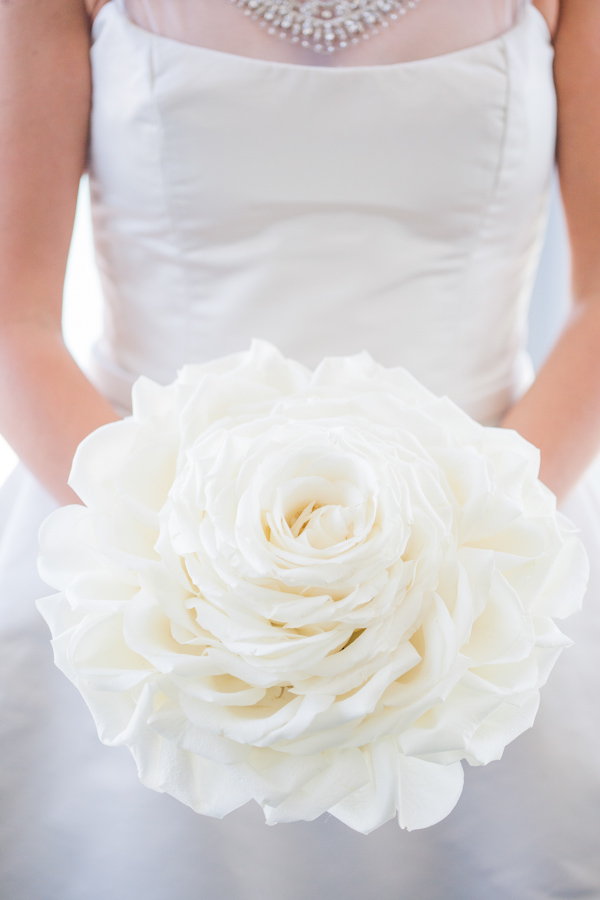 Bride Kristy's wedding day look featured this stunning composite flower bridal bouquet from Xquisite Events, Inc. Photo by Jonathan Scott of JSPStudio.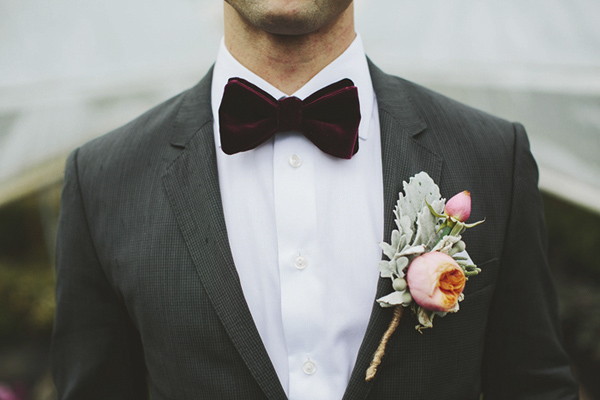 Clad in a stylish suit by Hugo Boss and an amazing velvet bow tie from Dion, groom Scott's wedding day look is completed to perfection with this boutonniere by La Fleur for his rustic farm wedding. Photo by David Guenther Photography.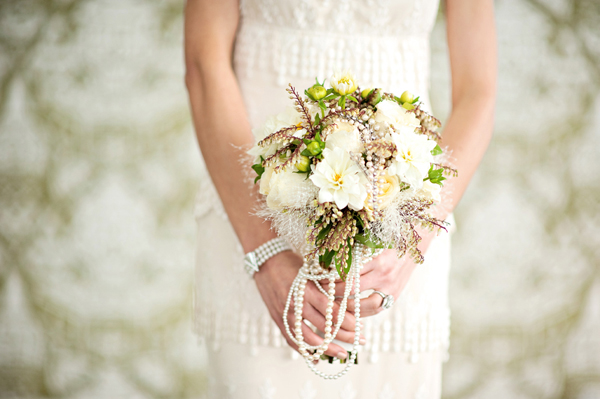 When it comes to fabulously over-the-top wedding details, this roaring twenties inspired Art Deco wedding has it all – and this bouquet from Flowers by Felicia dripping with pearls is no exception. Photo by Kristen Weaver Photography.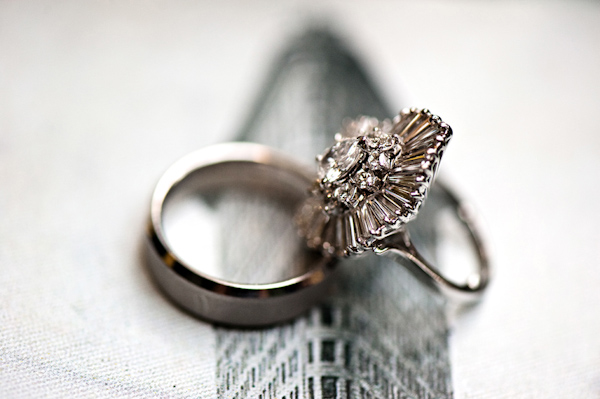 Bride Candice needed a ring to live up to her decadent 1920s vintage wedding. A statement piece for the bold and fashionable bride, this ring from the Estate Jewelers of South Pasadena is perfect! Photo by Kristen Weaver Photography.
Feeling inspired? See more in our Wedding Photo Gallery and follow us on Pinterest for your daily dose of eye candy!