While researching craft projects on the internet for the Junebug Holiday Gift Guide, I was astounded and ridiculously excited by the amount of creative craftiness that people are up to! There are so many great resources, magazines and blogs dedicated to creating things by hand, and so many of the projects could easily translate into wedding ideas. Here are a few projects I came across that are geared toward the Holidays, but could easily be repurposed as wedding decor, wedding favors or gifts to your bridal party and family. So fun! I now have the overwhelming urge to hot glue gun something pretty.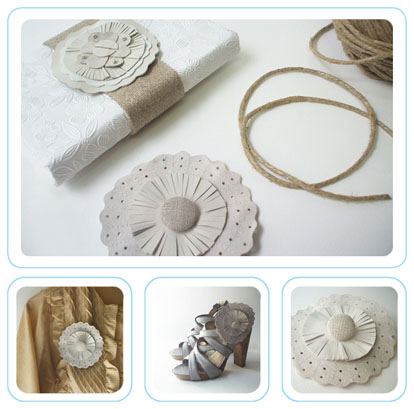 Love this leather brooch from Living Creatively, an absolutely gorgeous, in-depth and inspirational online magazine about all things crafty.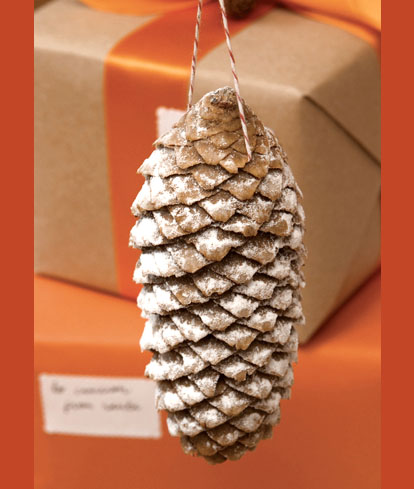 Powder fresh pine cones from Ready Made- Instructions for Every Day Life, an excellent holiday decoration for home or wedding. Check out Ready Made's fantastic project archives and find step by step DIY instructions on every kind of project, from cooking and sewing to building and lighting.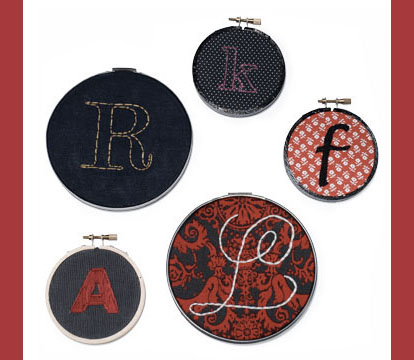 Embroidered Monograms from Ready Made. Make some darling Christmas tree ornaments or embroider them with your bridesmaid's initials and give each of your girls their own little piece of personalized art.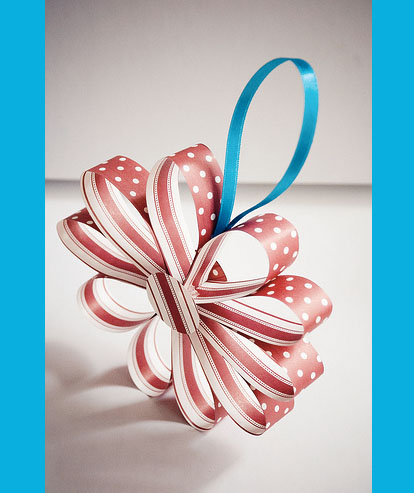 Paper ornaments by Danielle Hamilton Photography, perfect for the holidays in festive red and white paper, but try using pinks, yellows or purples for spring time wedding decor extras. (Via Dollar Store Crafts, via Craftzine. Good ideas get around!)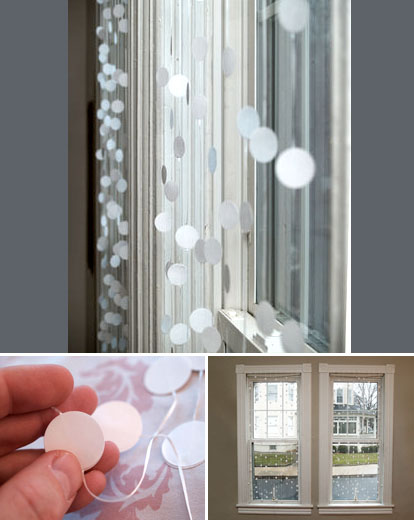 A hanging paper snowstorm from Craft Stylish via Craftzine. Decorate your home windows this winter, or the wall behind your guest book table or cake table at your winter wedding. An inexpensive and super easy project!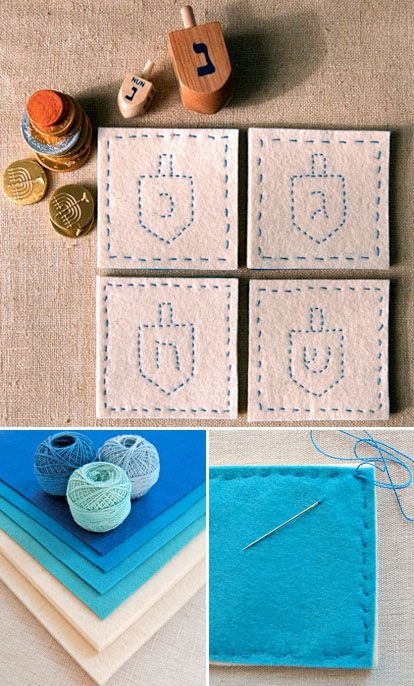 Hand made felt coasters for Hanukkah from Purl Bee via Craft Gossip. Celebrate with them this holiday season, or embroider them with a monogram or wedding logo to give away as thoughtful gifts or to use in your wedding table settings.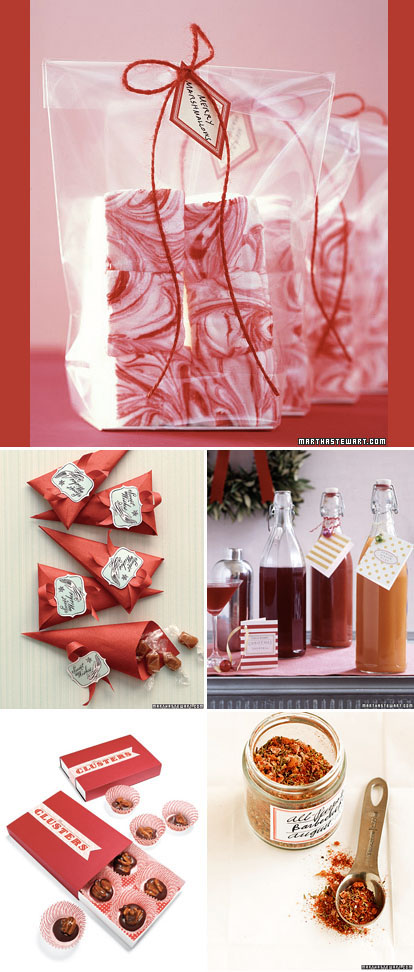 Martha Stewart always has great gift ideas, and these edible treats (via Craft Gossip) would be welcomed by anyone as a holiday gift or a yummy wedding favor. The perfect packaging doesn't hurt either! Thanks Martha!