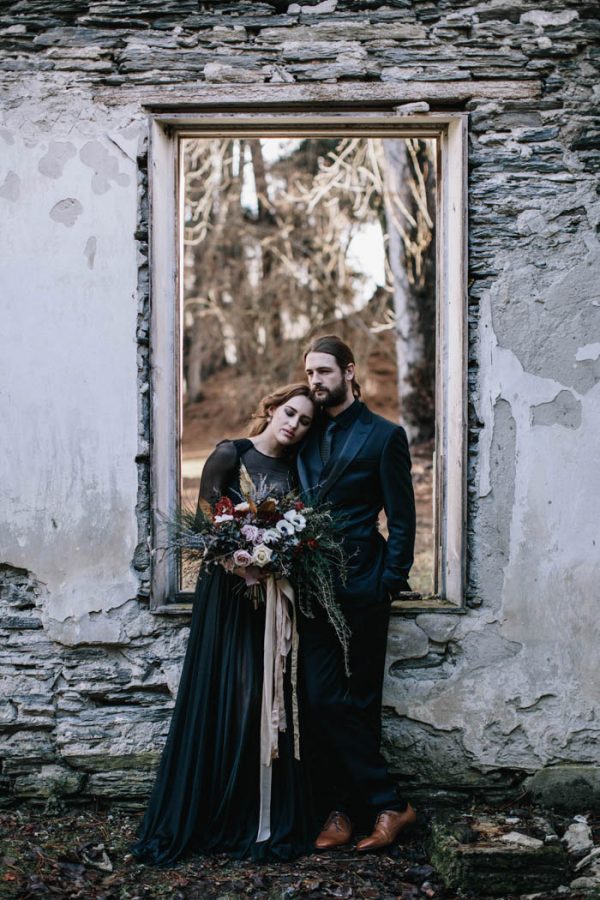 Winter is coming, and this modern medieval shoot from White Ash Photography has us day-dreaming of making a romantic escape to Coronet Mountain. The dark tones used in the florals and table settings set an appropriately moody vibe worthy of the stunning natural setting. But the true show-stopper here is the black gown from Leanne Marshall. Its non-traditional elegance upped the romance factor to 10 and took our breath away when contrasted against the snowy backdrop.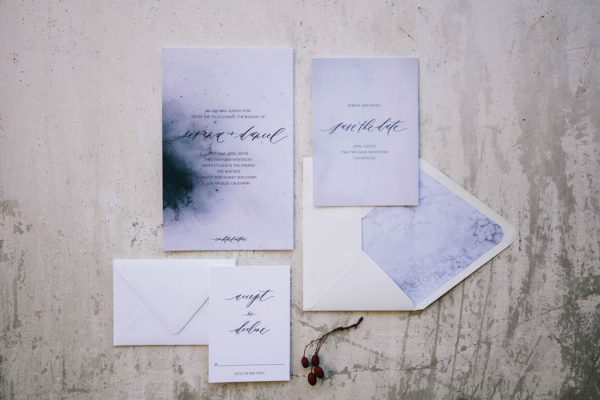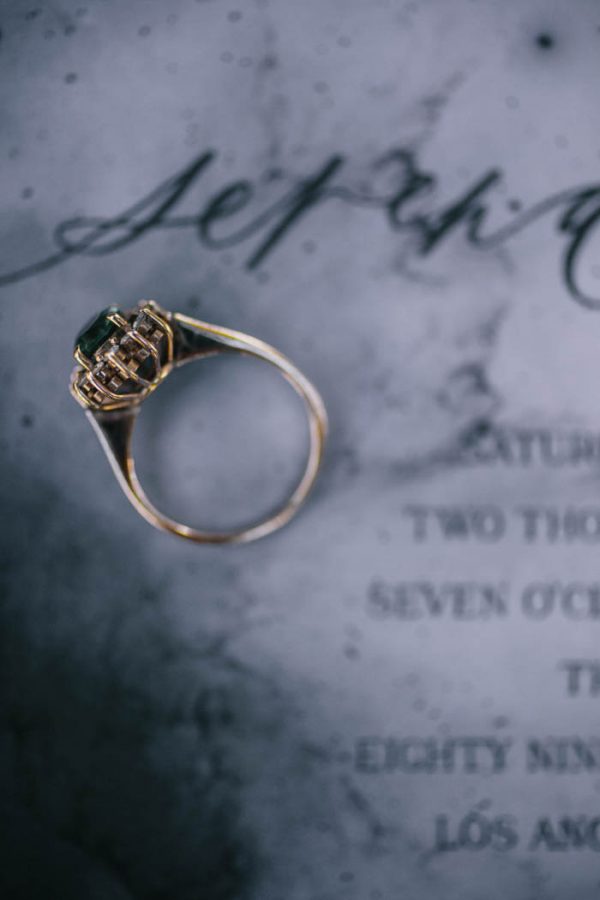 From the photographer: The inspo behind this session was modern medieval. Casey (The Heirloom) and I wanted a chance to use the pretty remains of some old building around Queenstown, so we decided to draw on time past.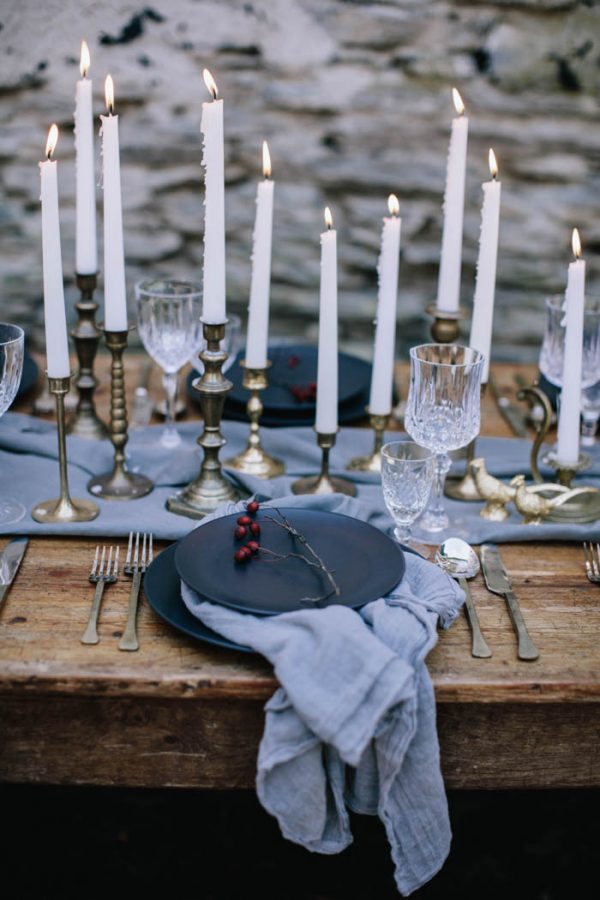 The styling brief was simple: Use rustic furniture, simple table pieces, and plenty of brass/candlelight to make the most of the location. Let the memory in the stone do as much talking as possible! Casey just used a few little berries and twigs from the grounds to finish her look.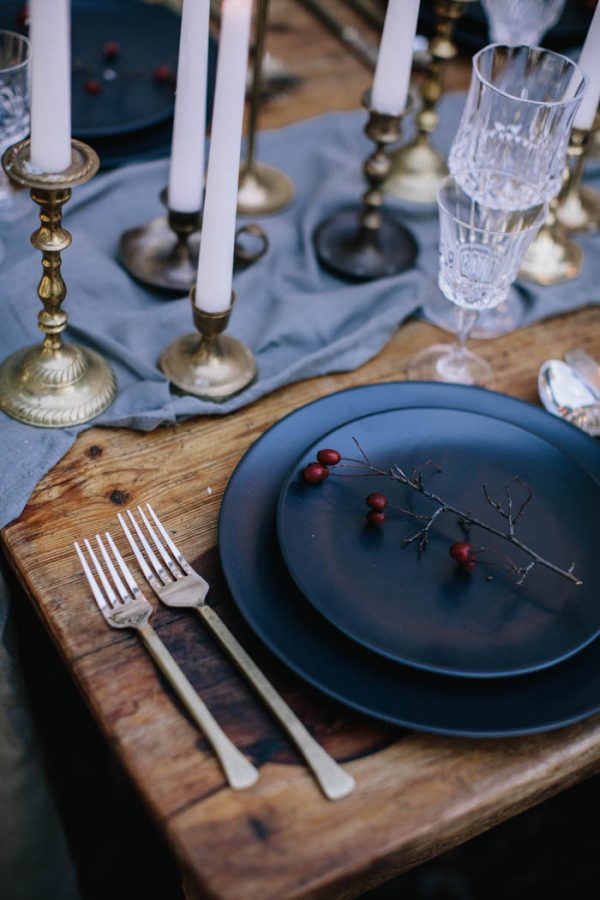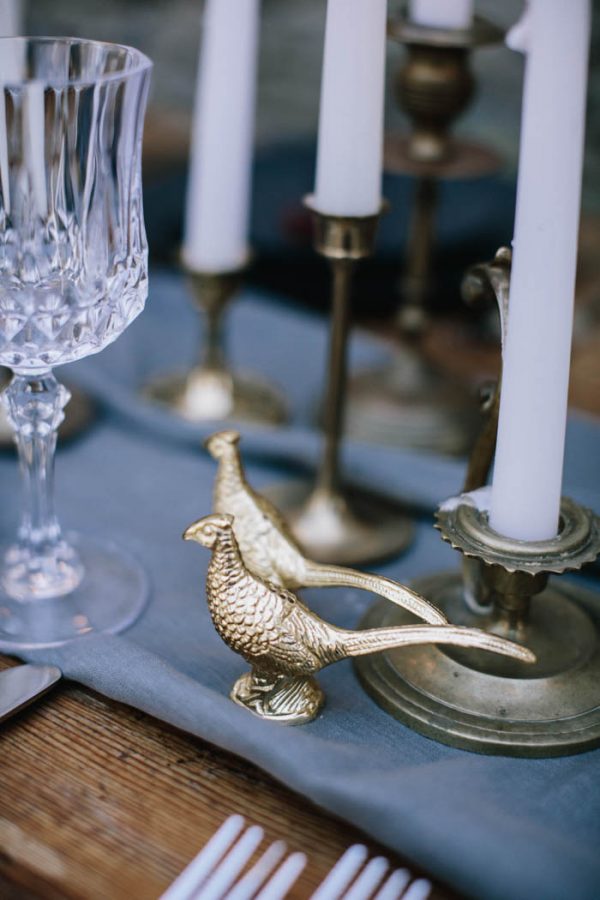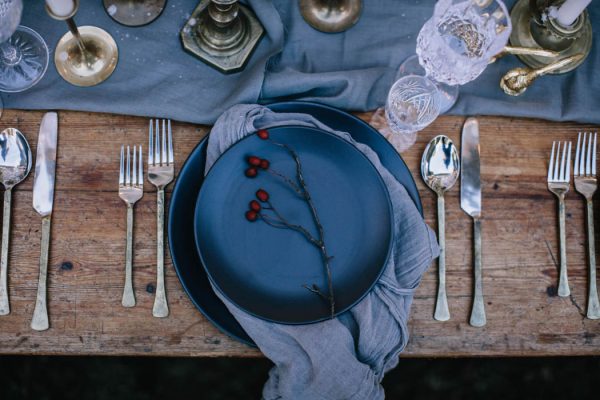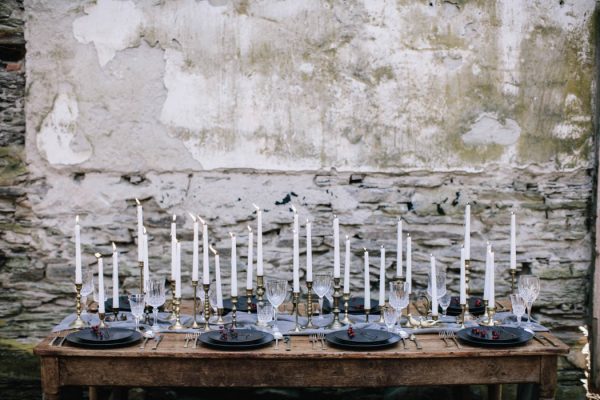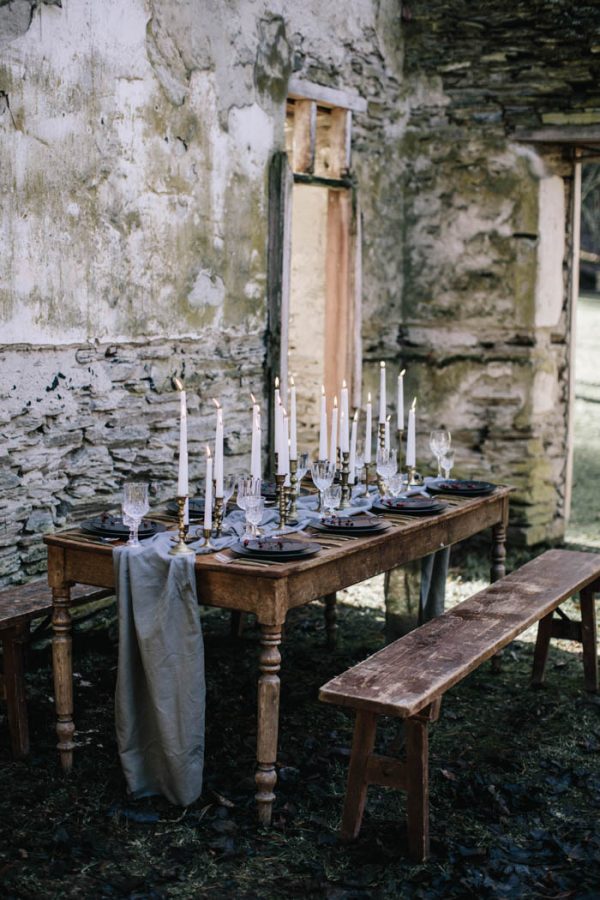 Our florals were supplied by Ruby, and she did an amazing job of using mostly greenery/florals from her own garden. We wanted to keep the whole session as grounded as possible. Ruby did such a wonderful job in keeping with the darker tones of this story.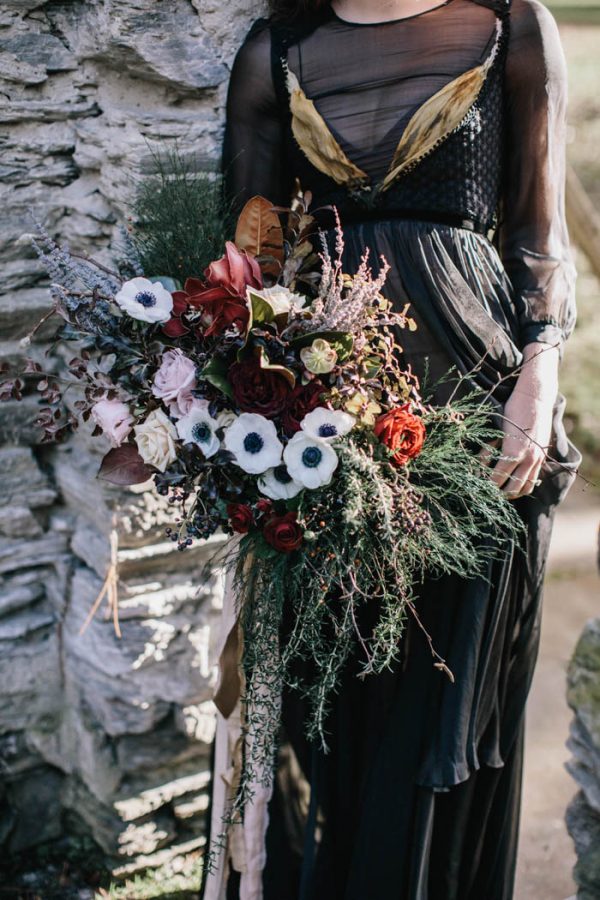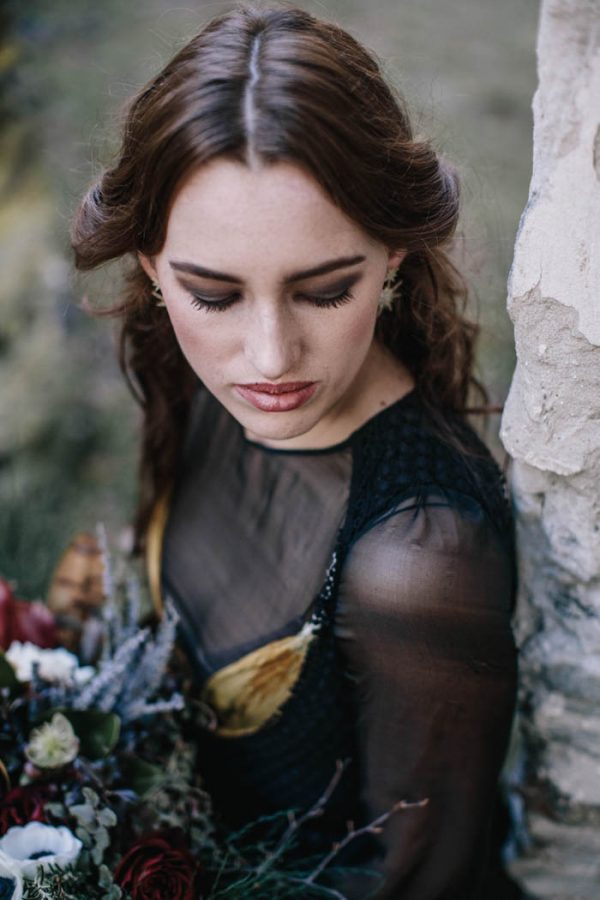 I wanted a chance to work with Leanne Marshall's beautiful 2016 collection, and the black gown was one we couldn't go past. I know black is non-traditional, but that doesn't make it any less beautiful. The medieval undertone of the session gave us a perfect opportunity to work with a black gown and give it a beautiful and fitting place within the feature. Also, contrasted against the snow, it was such a sight!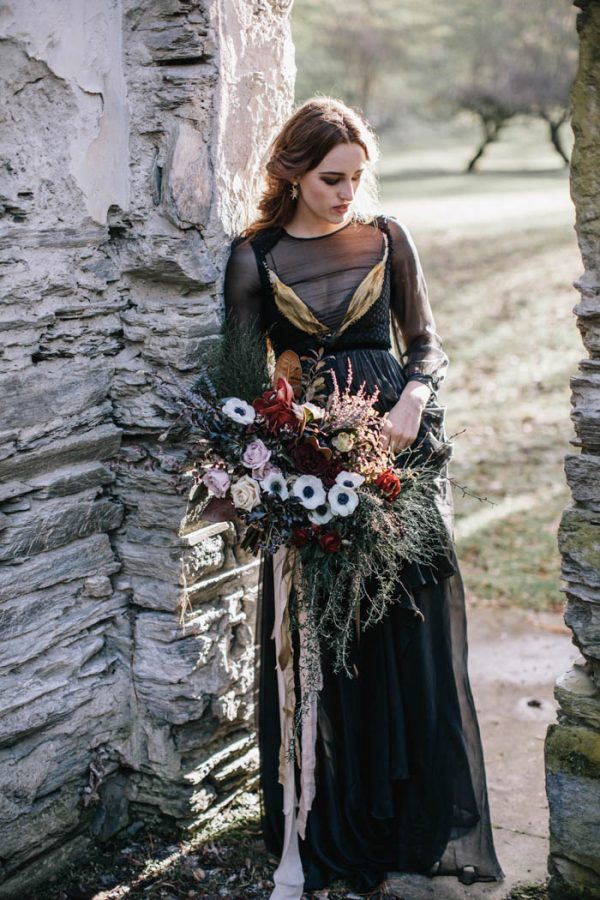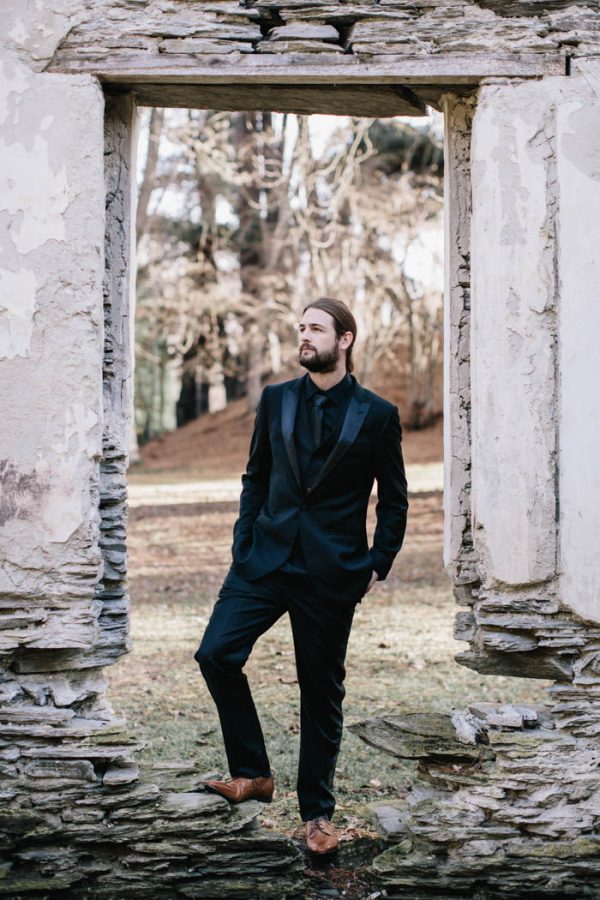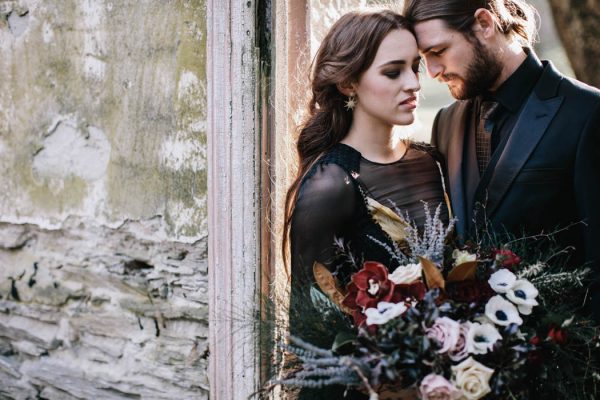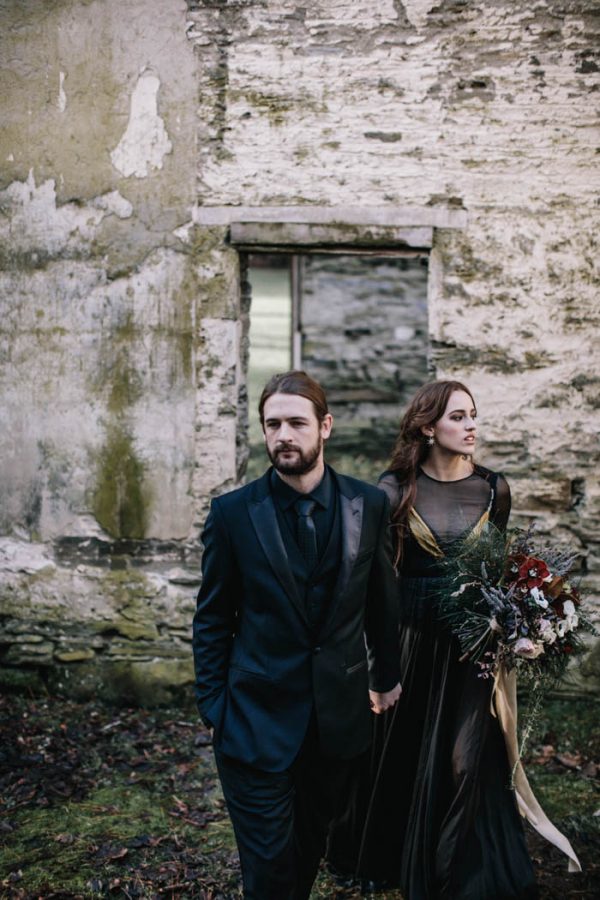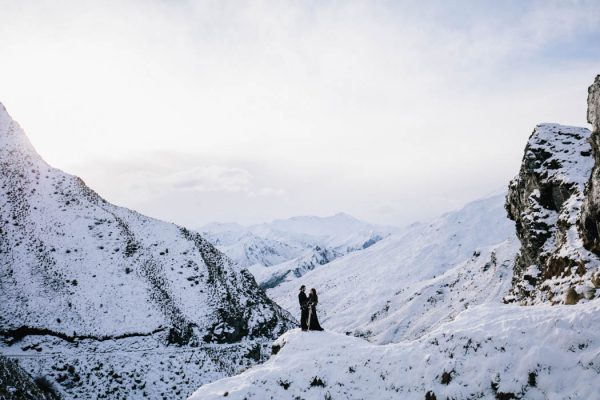 The mountain location we used was Coronet Mountain just outside of Queenstown, NZ. Queenstown boasts such magnificent scenery, and all so close to town, we had to make the most of our time in the area!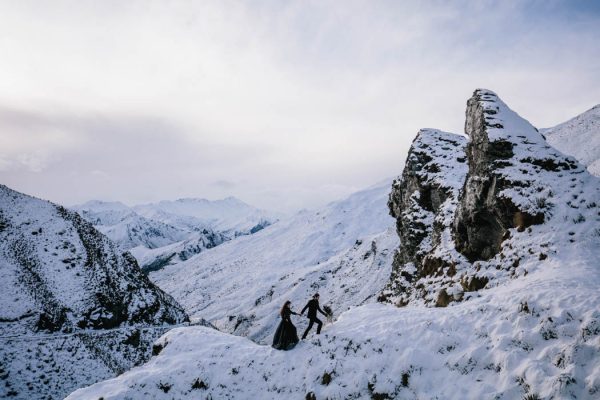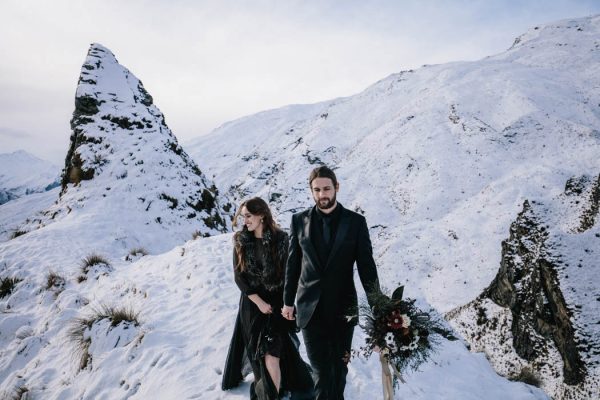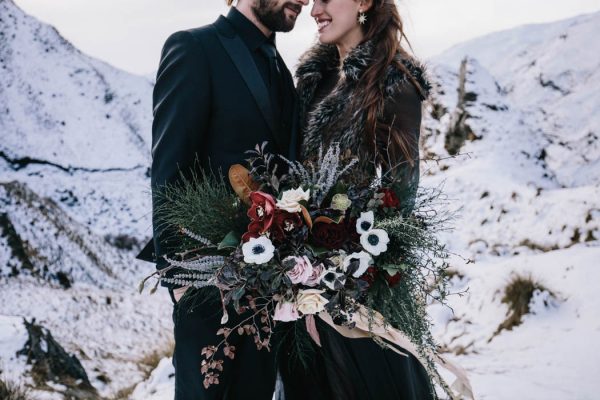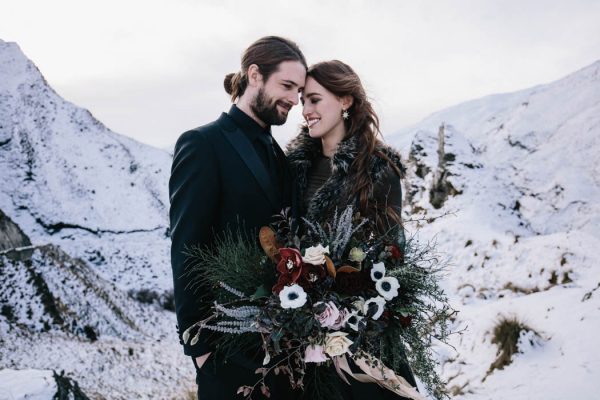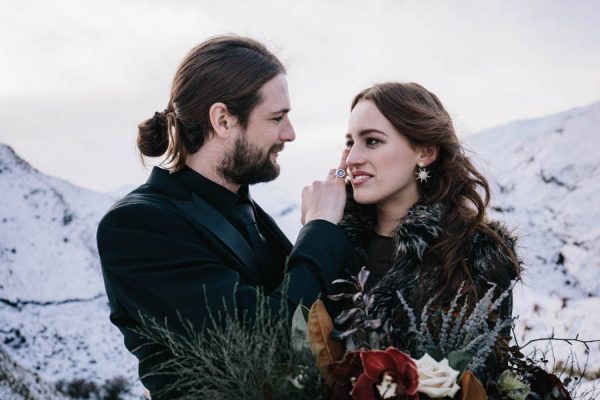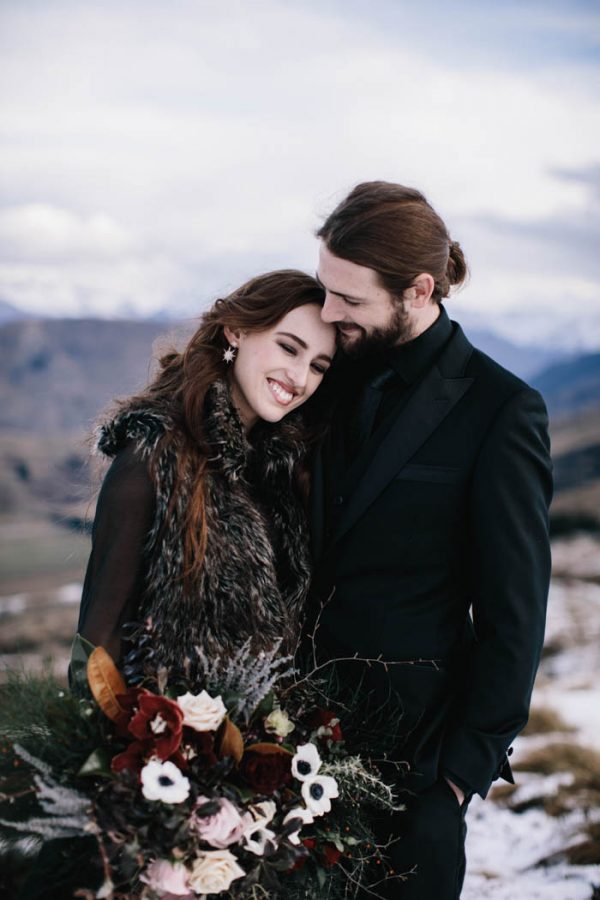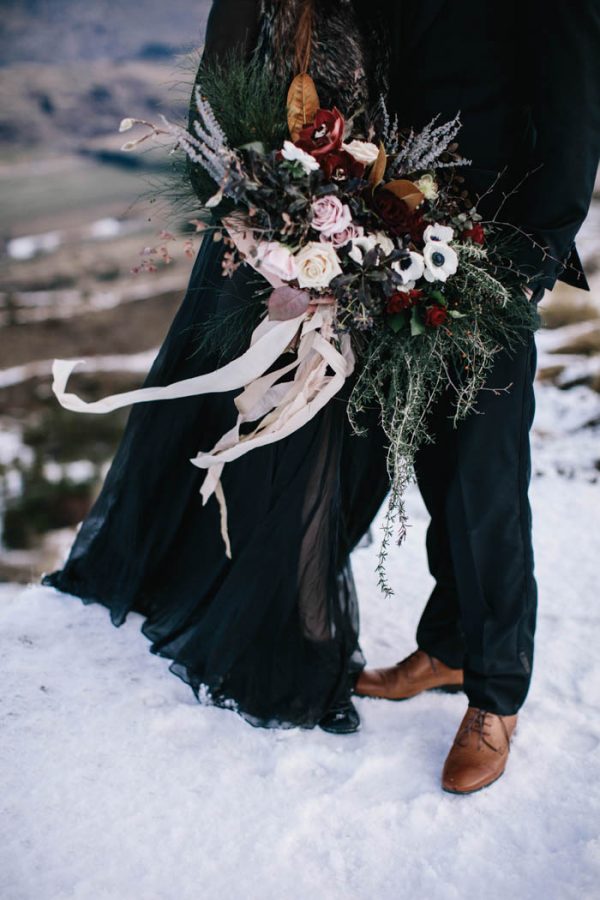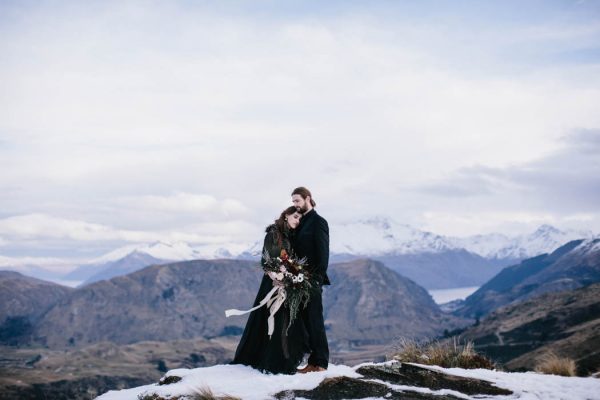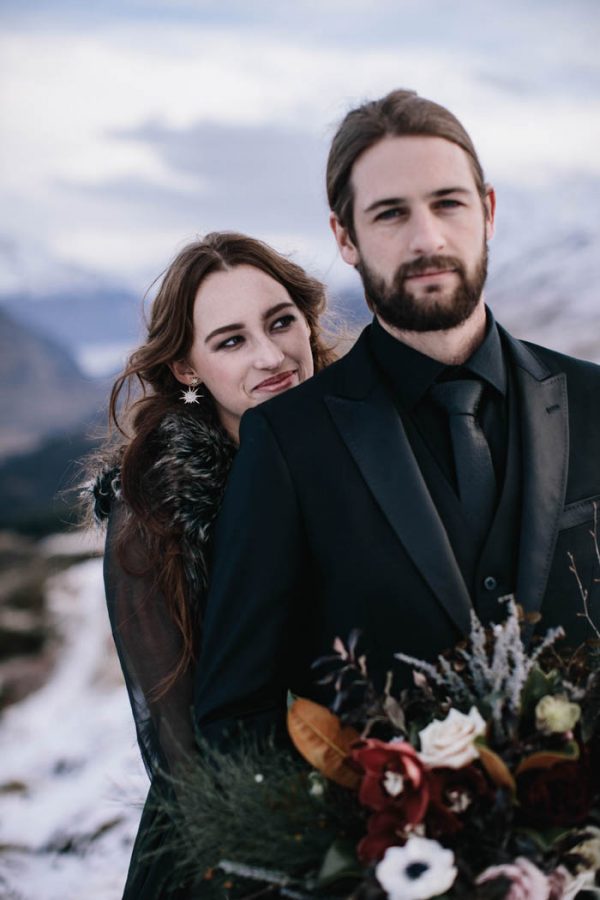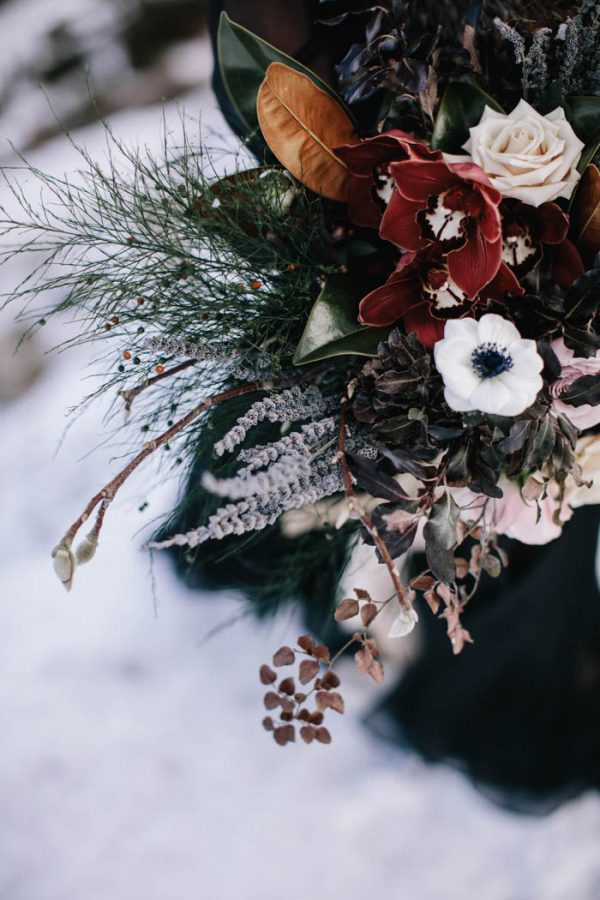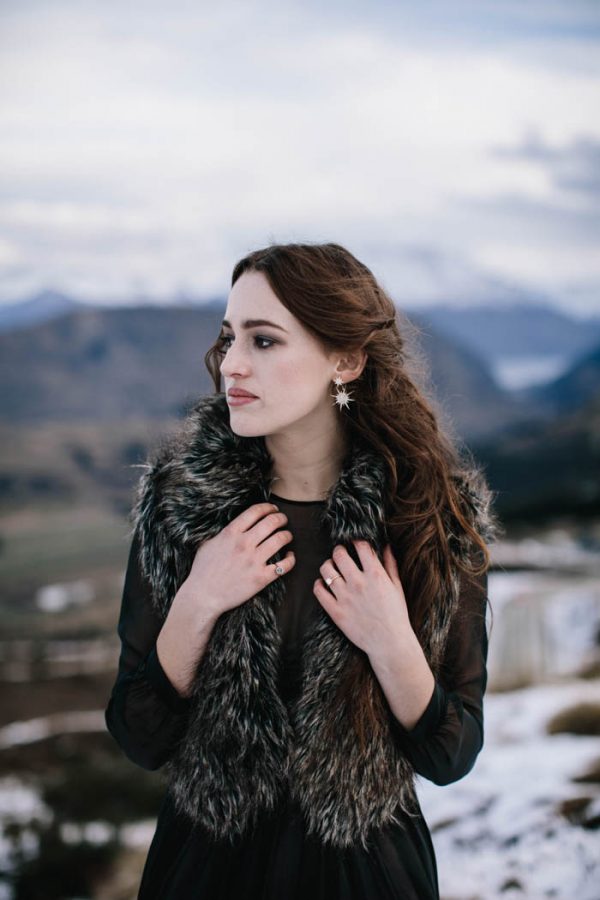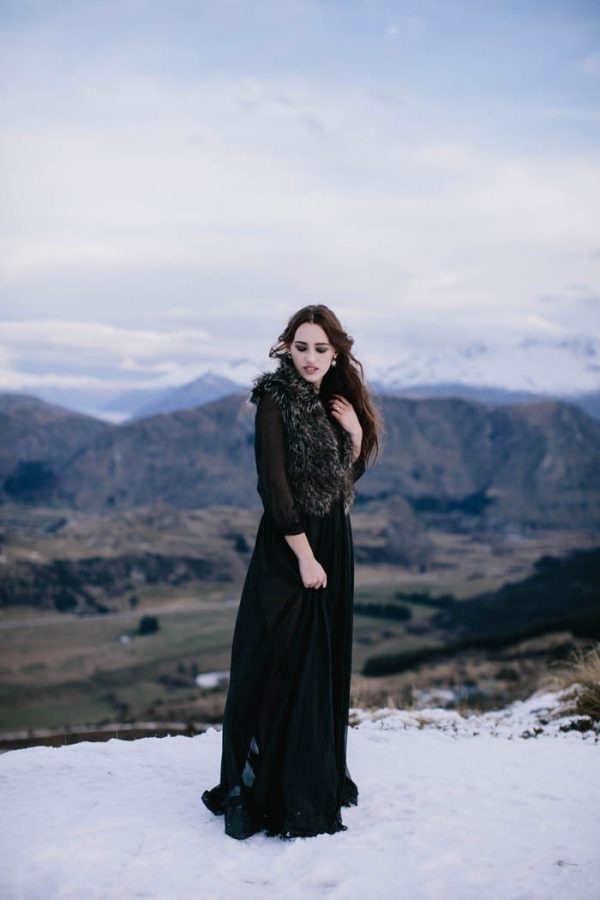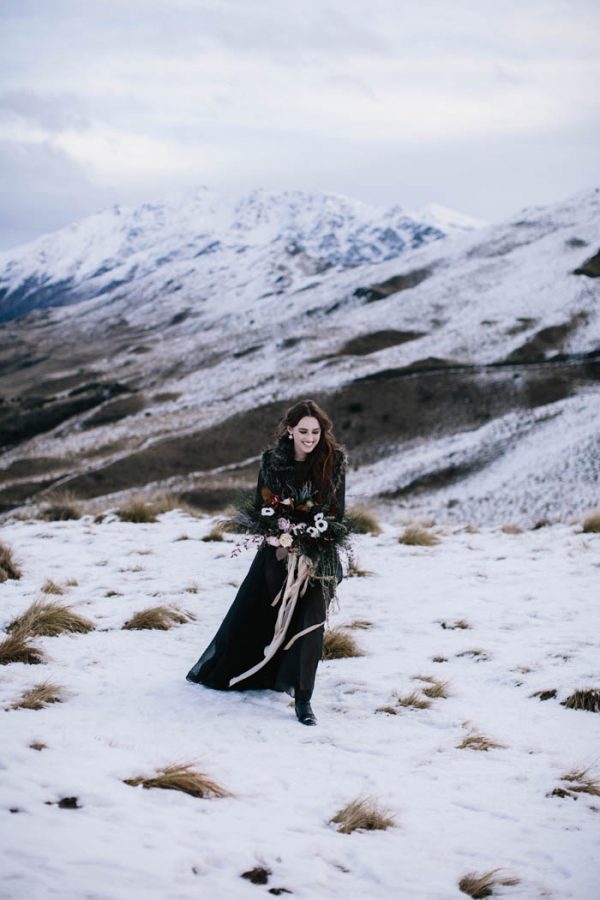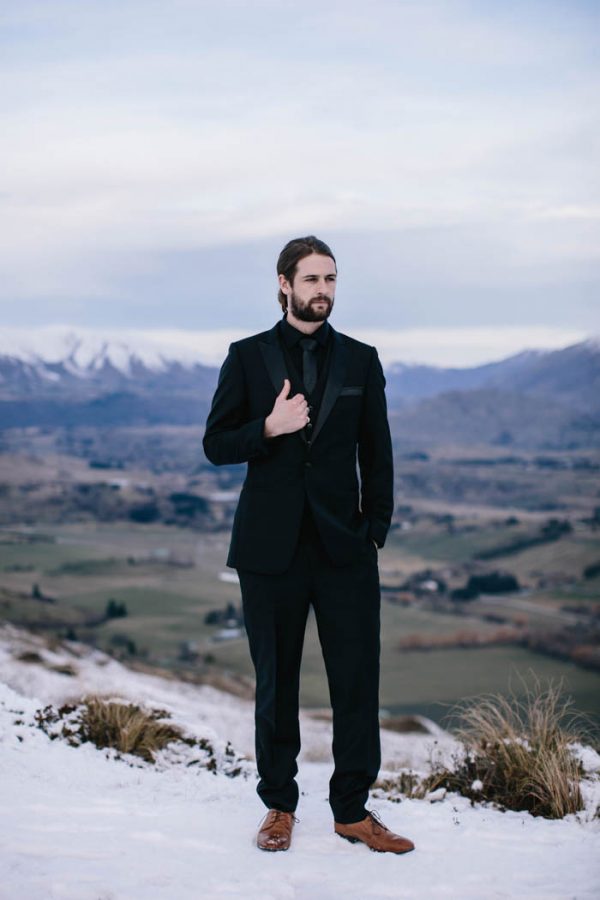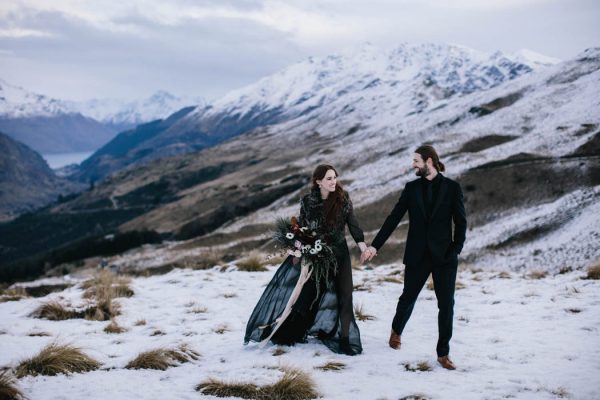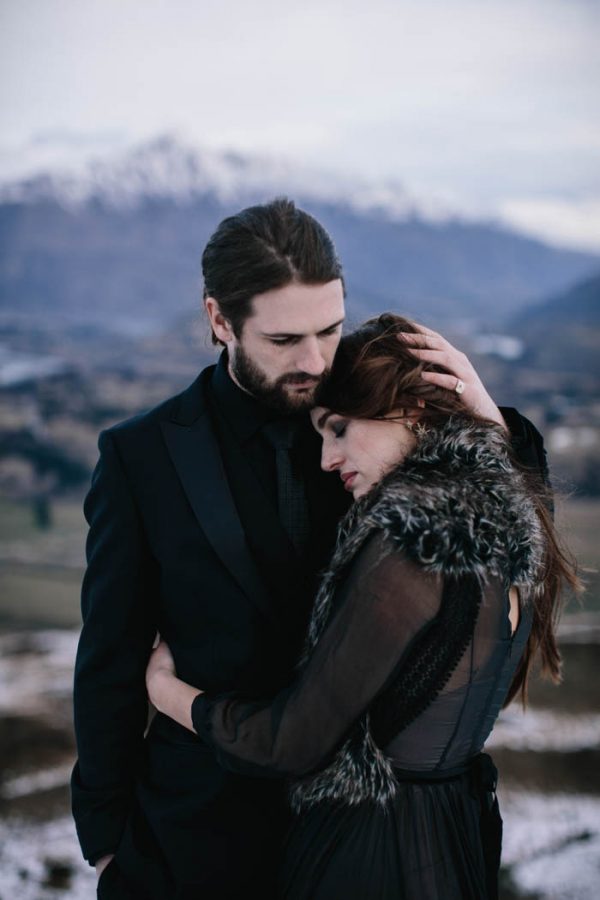 A huge thanks to White Ash Photography for sharing this gorgeous styled shoot! Looking for more winter wedding inspiration? You're going to love Shannon and Danny's earthy winter wedding at Full Moon Resort.