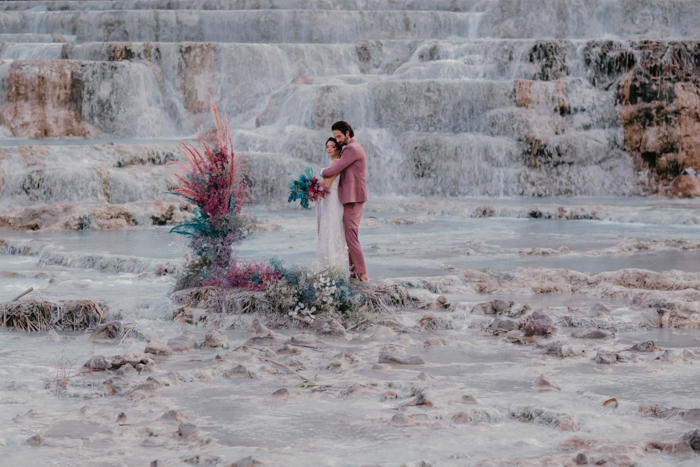 A natural spring and waterfall, colorful jewel tones, and a sunrise ceremony—all the ingredients of this colorful Terme di Saturnia elopement. Not only are the Saturnia Waterfalls a breathtaking backdrop, but paired with the bright floral arrangements from Luca Cozza, it became an incredibly dreamy venue. The color didn't stop at the florals and table decor. Emily looked absolutely stunning in her two looks—a white low-back lace dress and a jewel-tone rainbow chiffon gown. And Thomas wore a mauve three-piece suit and then switched to a white button-down and light blue trousers for their reception.
This Terme di Saturnia elopement is proof that you can play around with colors in everything—including in your wedding fashion. Color lovers, keep scrolling to see pictures captured by Marrymi, and see how you can tastefully add lots of color to your big day!
The Couple:
Emily and Thomas
The Wedding:
Saturnia Waterfall, Manciano, Italy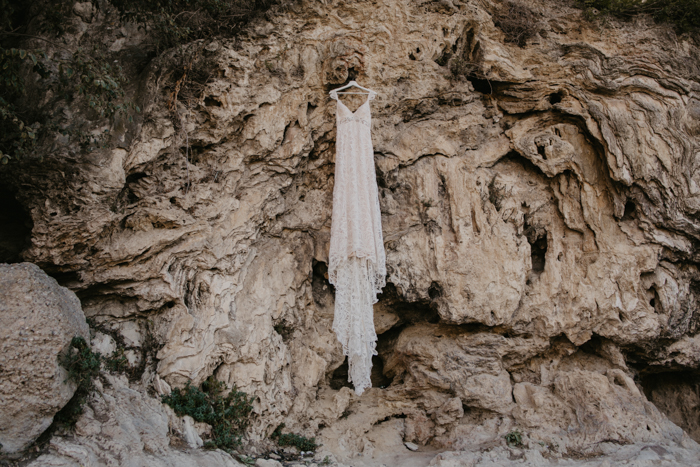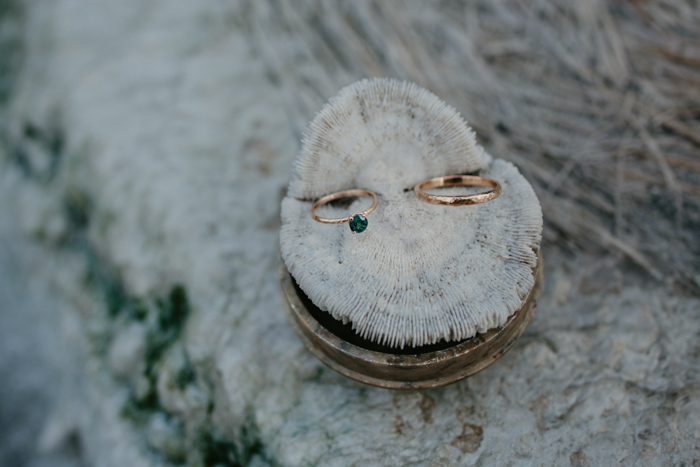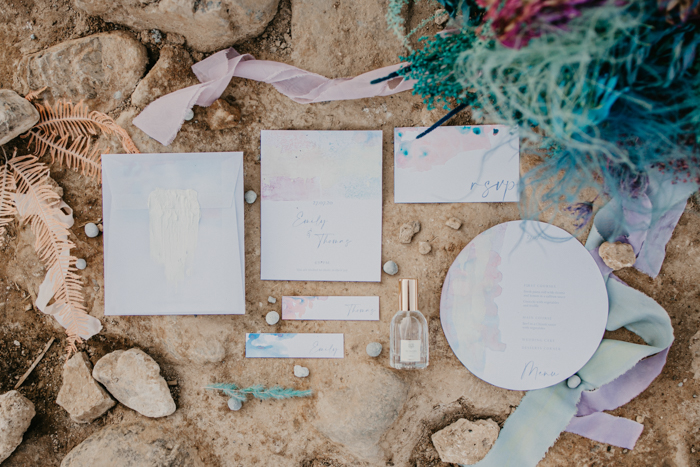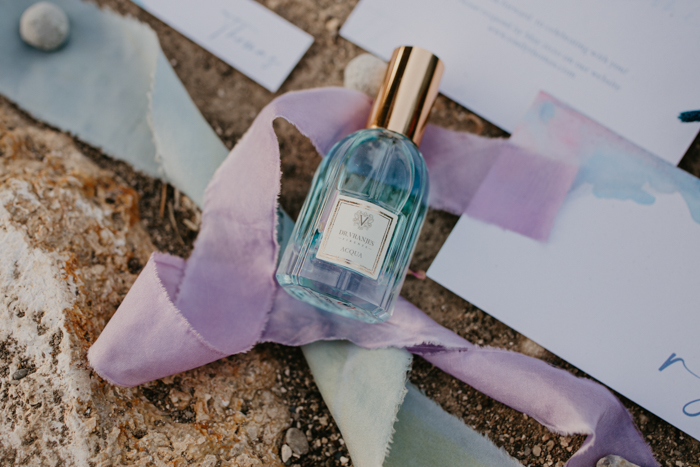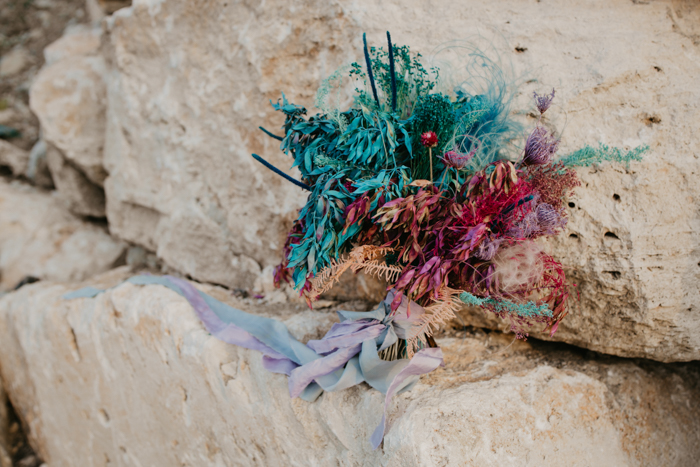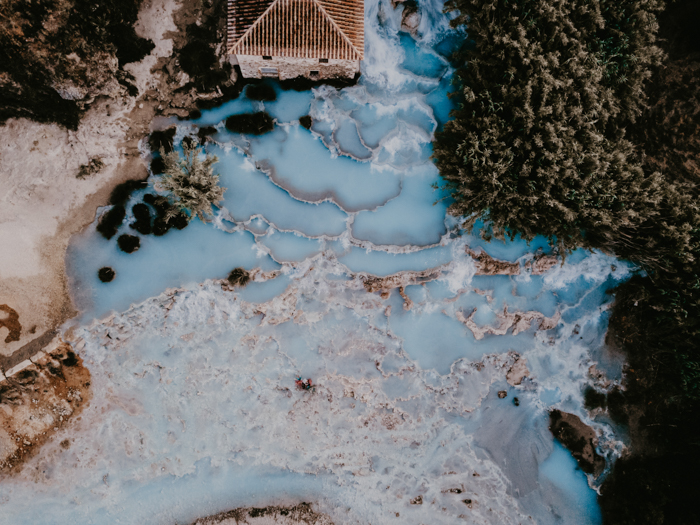 Sunrise Ceremony
The most memorable part of the day was the ceremony at sunrise. We arrived at the waterfall at 4 am and it was impossible to see anything. It was a bit cold out, but we had our feet in the warm water. There was such a surreal feeling holding each other's hands waiting under the ceremony arch for the sun to rise. Then we finally started to see a beam of light passing through the trees and the light hit my stunning wife's face and I felt so proud to be her husband. This memory will last forever.






Planning A Wedding In A Public Place
Saturnia Waterfalls are free so they're always very busy—even at night! So if you are planning to get married there, pick a midweek day. There is no low season or closing day and you can't book any reserved spot so keep your fingers crossed and hope to get lucky.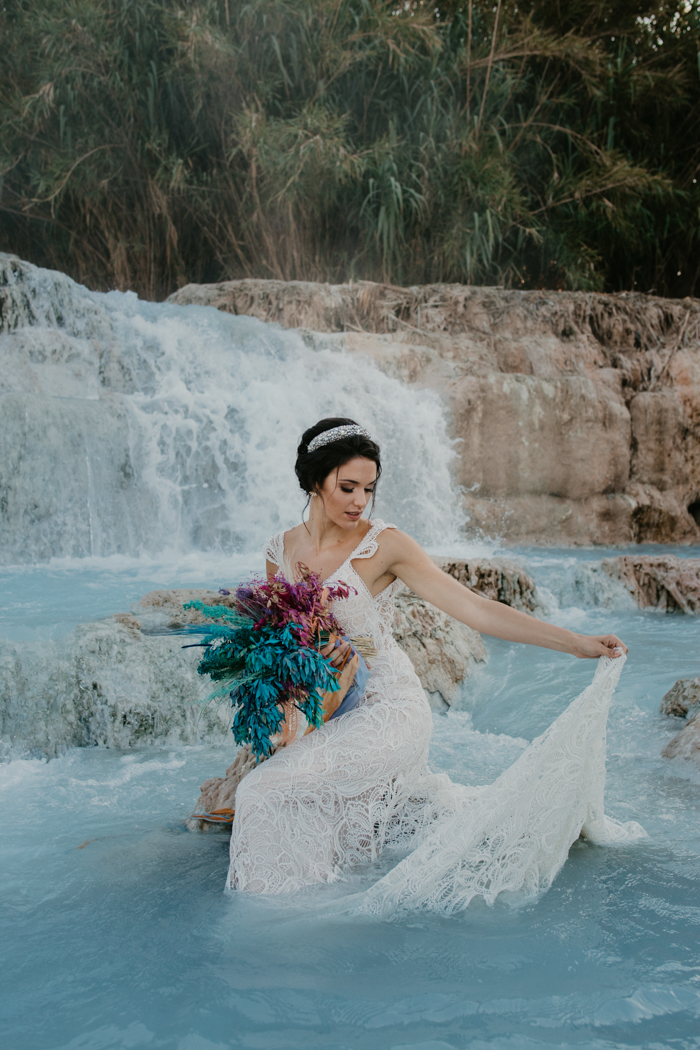 We can say without Danila, we would have never scouted that location or designed something so incredible. So planning-wise, I have to say the decision to hire Danila Stella Events was our most important decision.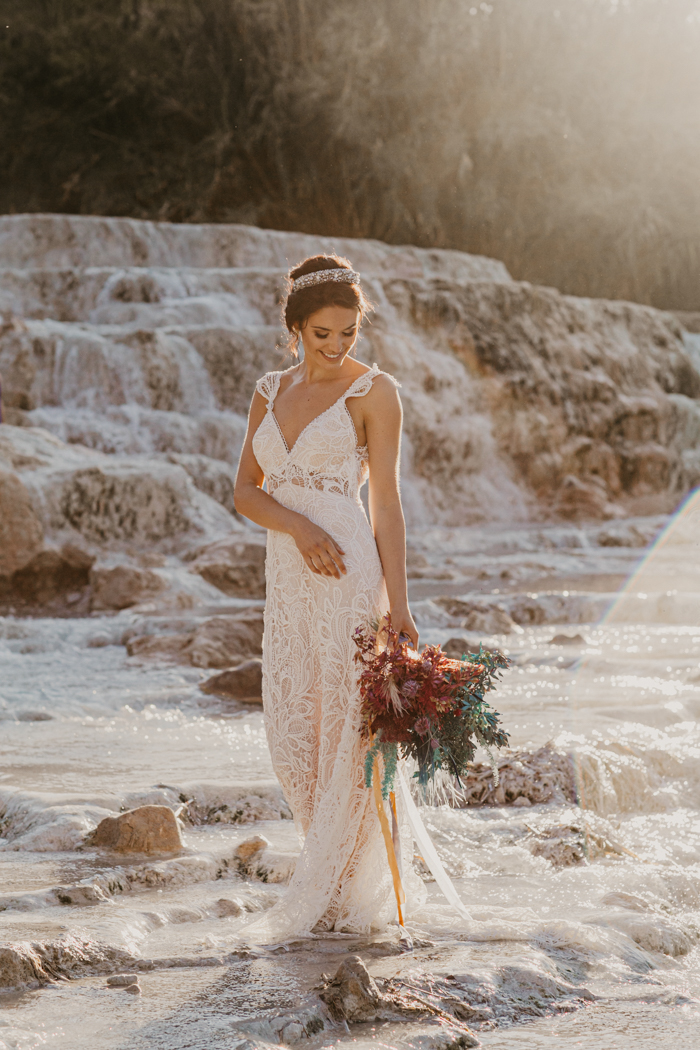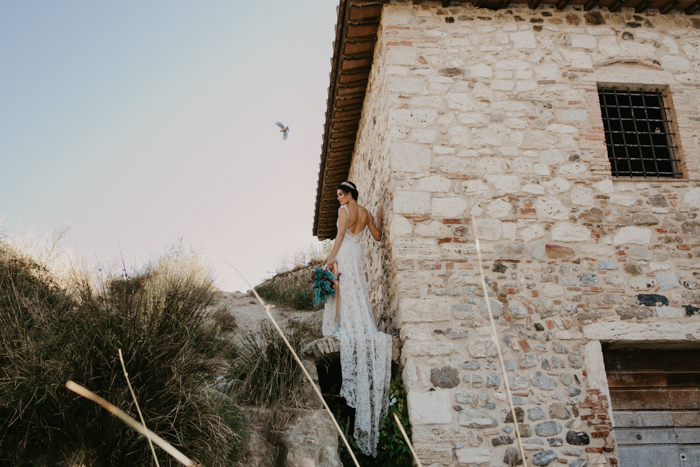 Choosing A Terme Di Saturnia Elopement
Our wedding planner suggested the venue. Emily was sure she wanted a ceremony in nature. We originally had mountains or lakes in mind, and neither of us knew Saturnia existed. As soon we saw a few pics of it, we knew it was the right place.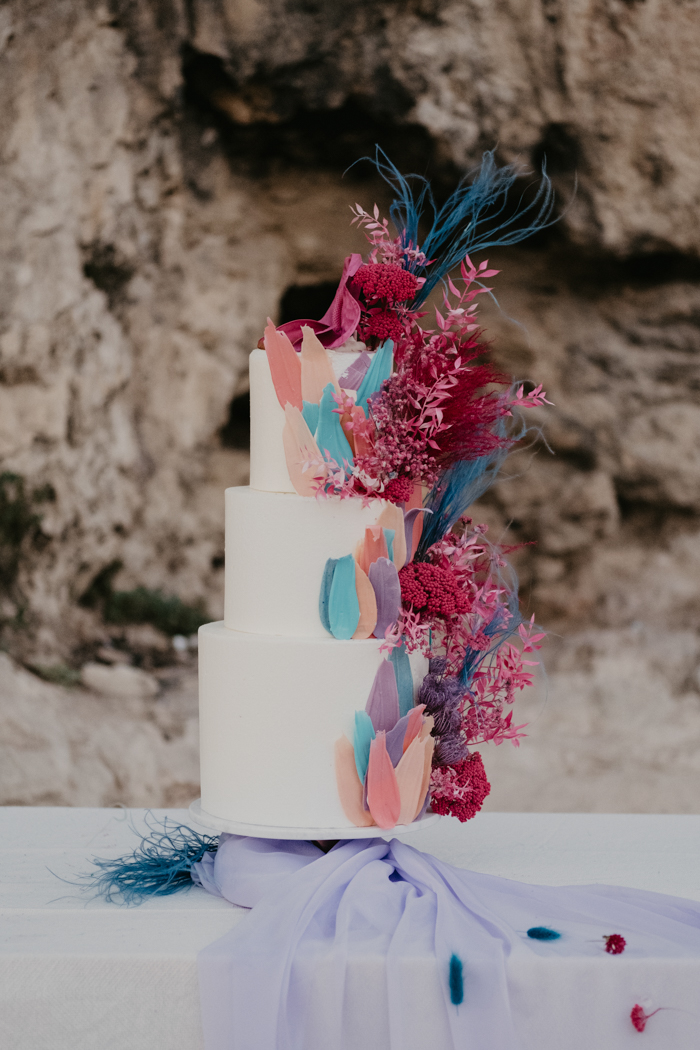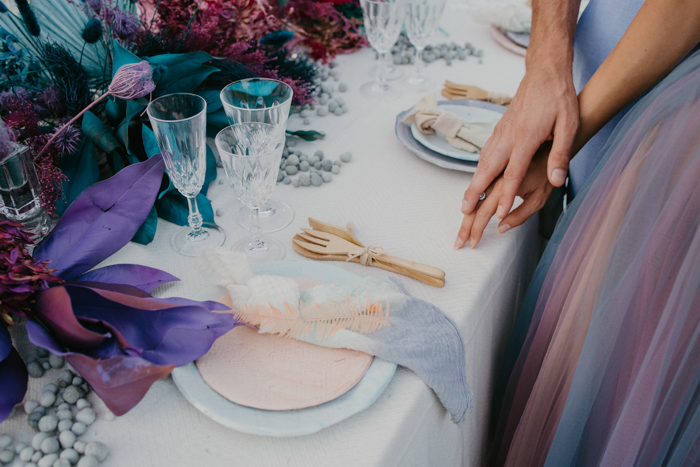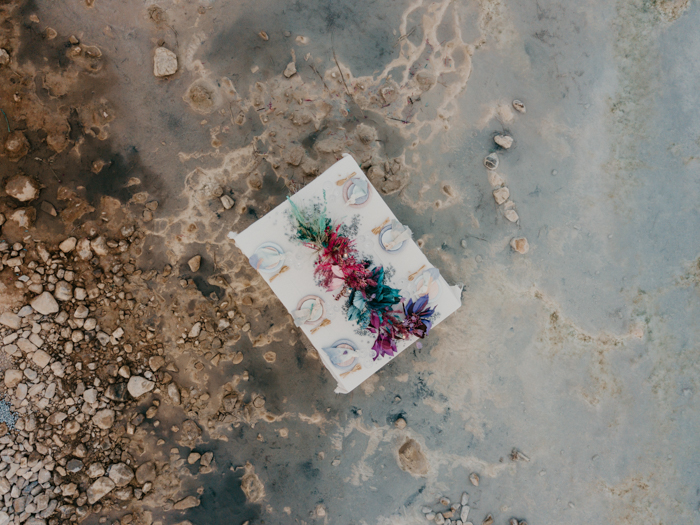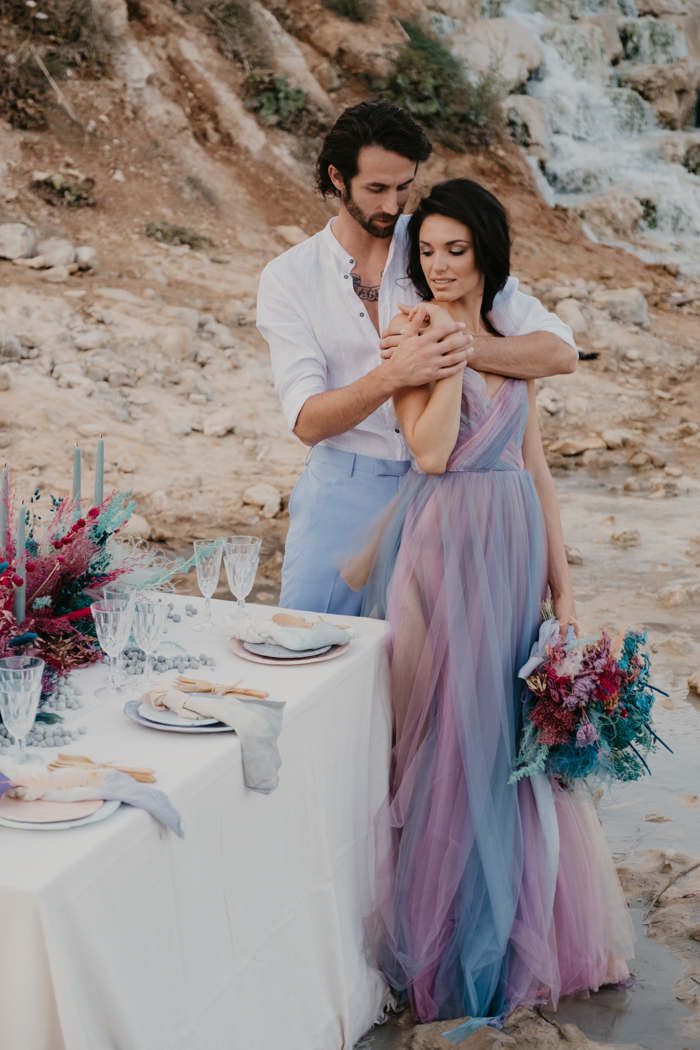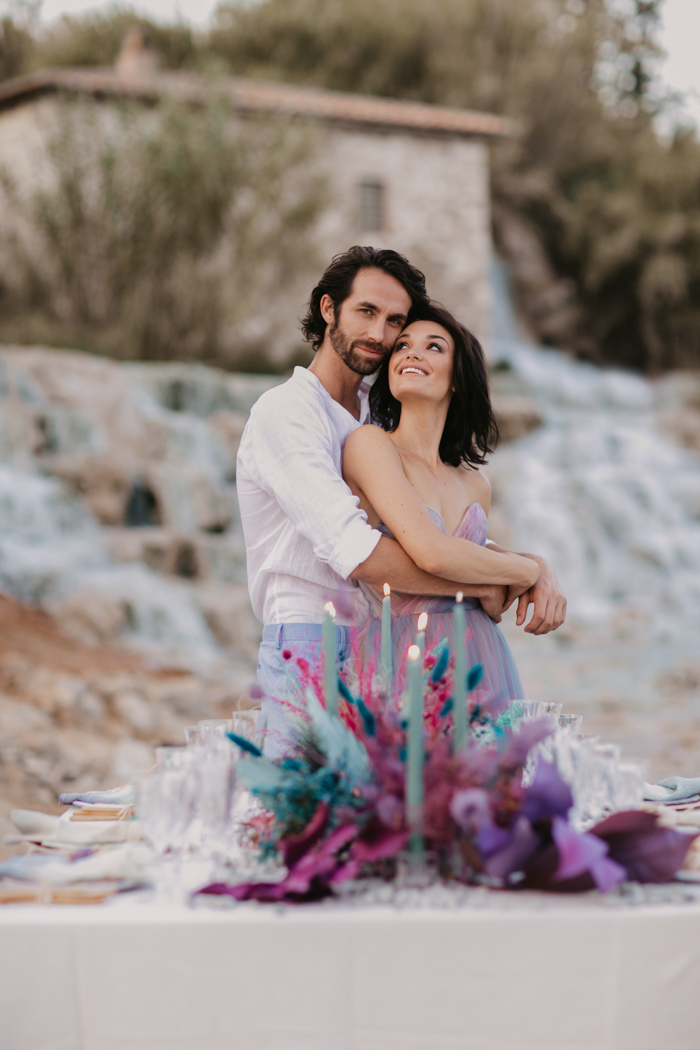 Incredible and Personalized Vows
We wrote our vows and we kept them secret until the ceremony. One funny fact: we both forgot to bring the notes to the ceremony—waking up at 2 to get ready by 4 was a bit difficult—so we decided to not say the vows during the ceremony, but to say something different and we did our vows in the hotel room after!









Congratulations to Emily and Thomas on their totally dreamy Terme di Saturnia elopement. And thank you to Danila Stella Events for sharing this day with us. Not sure if eloping is for you? Check out these 4 reasons to elope and then head to our guide to planning an elopement.