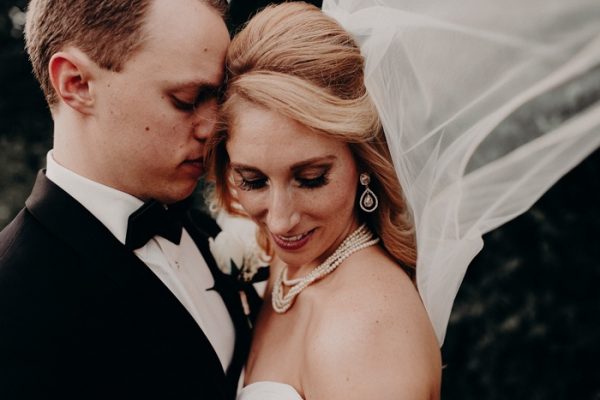 Marissa and Brent's traditional garden wedding at at The Historic Ambassador House and Heritage Gardens incorporated plenty of family traditions and DIY details. The personalized ceremony was performed by a family friend that introduced the couple and incorporated the Unity Candle used in the bride's parents wedding. Marissa's color scheme followed a general spring theme of creams, whites, pinks and greens. The dance floor's paper flower structure was DIY' by ten family members and the faux pearl chandeliers were made by the bride, while the mother of the bride created the centerpieces and ceremony decorations. Eight31 photography captured the sweet moments and beautiful décor.
The Couple:
Marissa and Brent
The Wedding:
The Historic Ambassador House and Heritage Gardens, Fishers, Indiana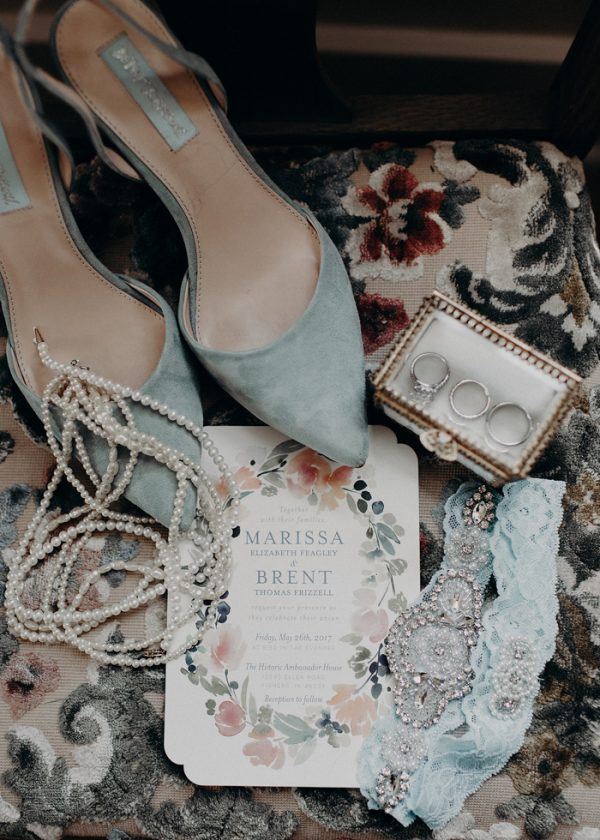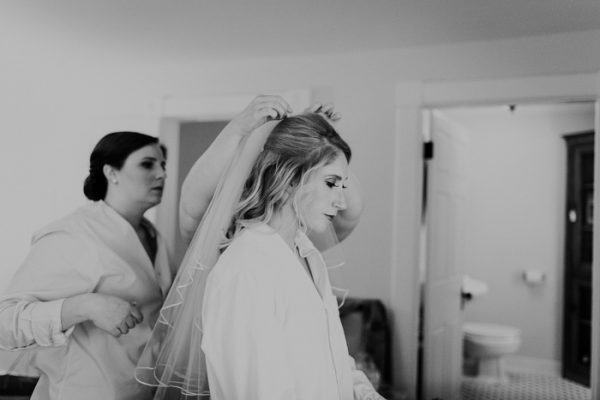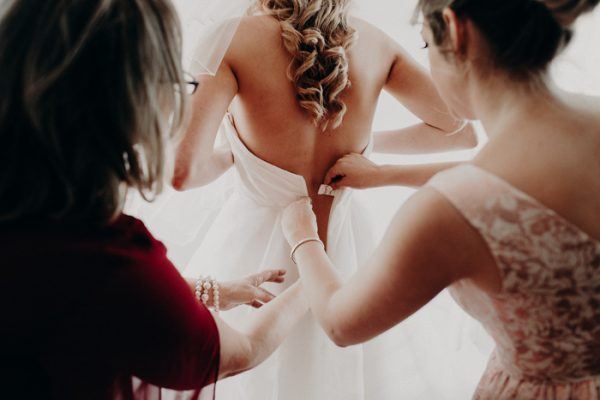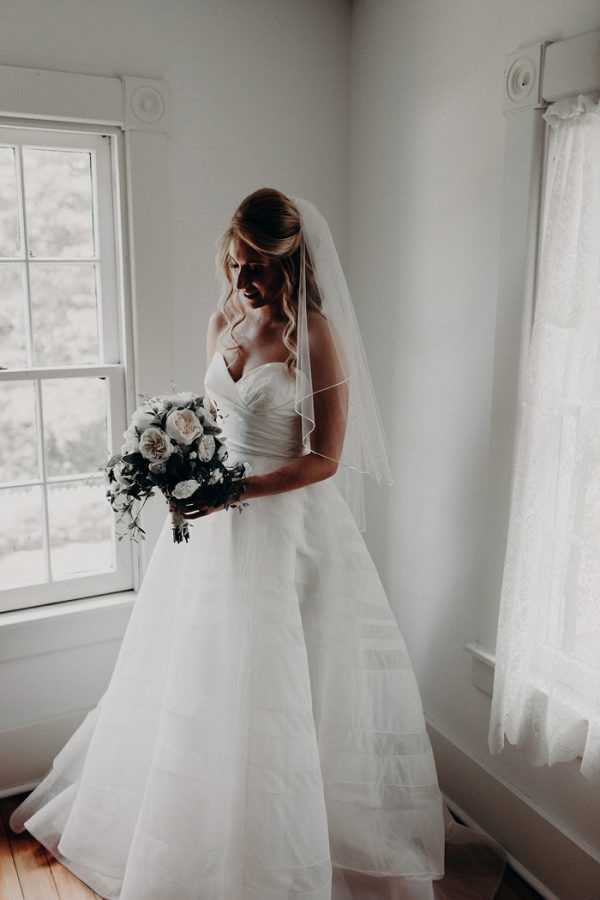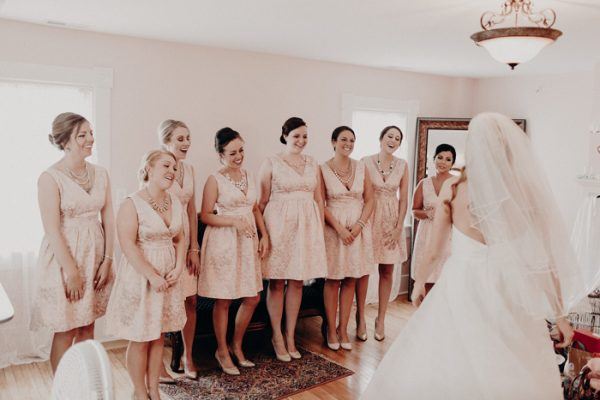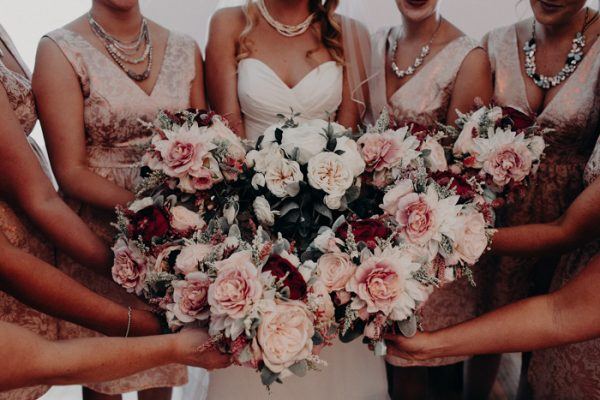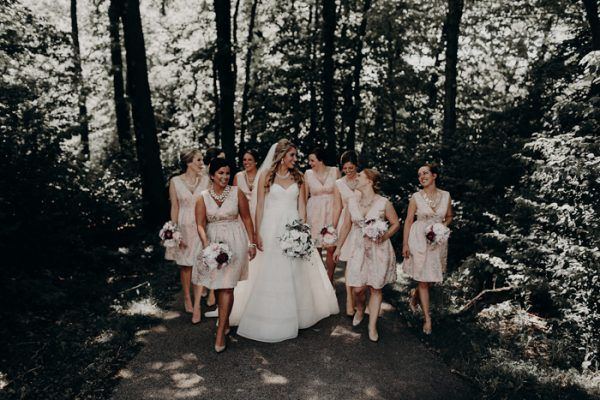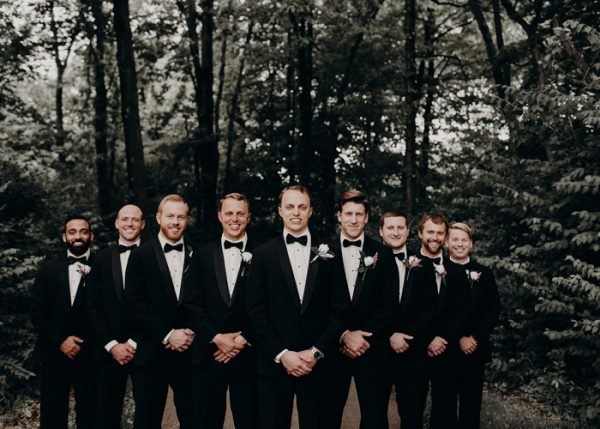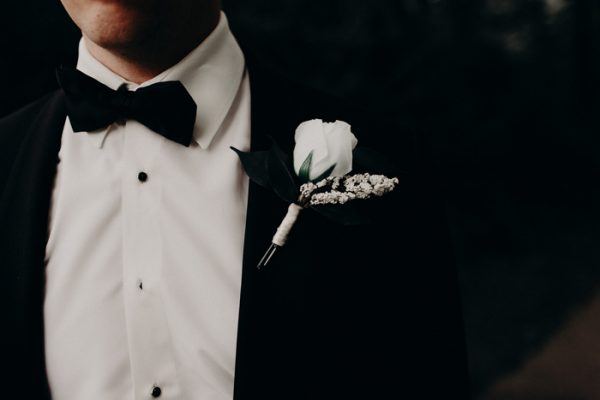 We wanted a classic, traditional vibe that reflected our personal style. We wanted to plan a wedding that we would have liked to attend! We tried to be as thoughtful as possible as we picked out songs for cocktail hour and made sure to have plenty of Busch Lite flowing (Brent's personal brew of choice).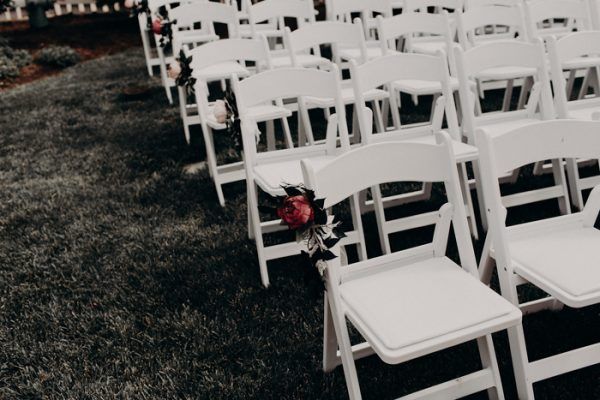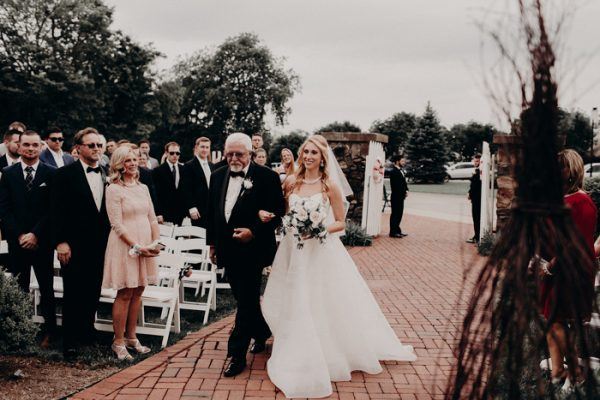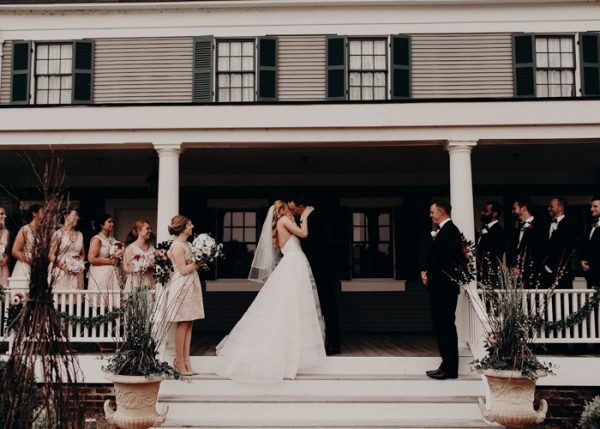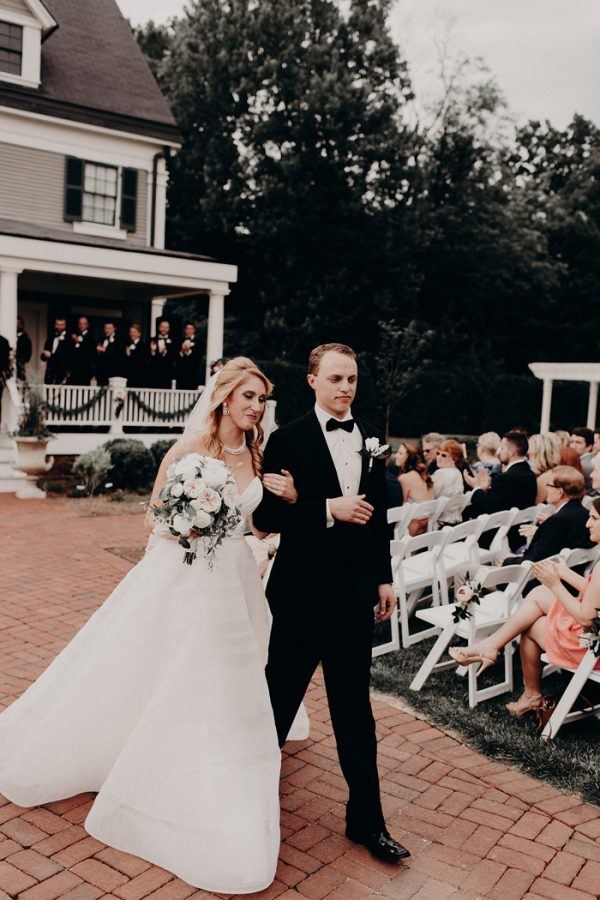 One moment that sticks out for both of us took place after the ceremony. Our guests were enjoying cocktail hour and Brent and I were taking photos with Kelsey, our photographer. Kelsey ushered Brent and I to a balcony that overlooked the venue. Our guests, below at cocktail hour, seemed to notice us all at once. Everyone went a little quiet and then all applauded. It was a really special moment to be able to look out at everyone in our lives that had helped us reach that point. There was an intense feeling of love all around that was really special and very unscripted.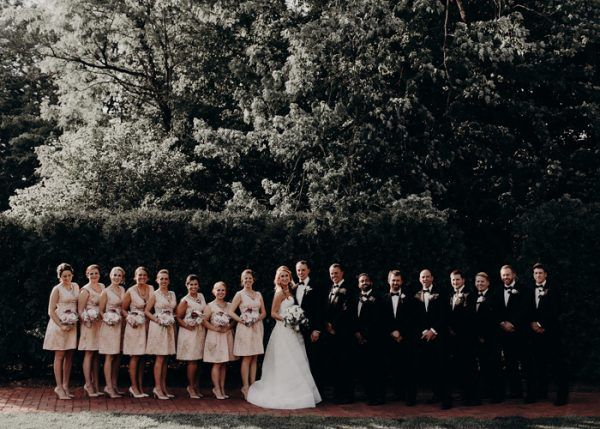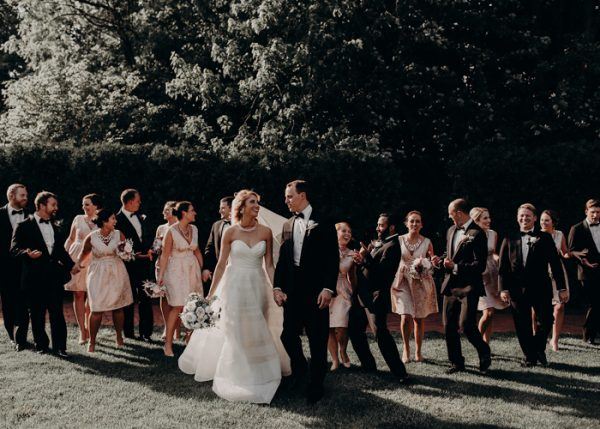 I never really had a set color scheme, my scheme was spring and we tried to incorporate the beautiful gardens in which we were married as much as possible. When forced to answer, I would say creams, whites, beiges, pinks and greens. The color scheme was dynamic and ever-changing as planning progressed up until the day of!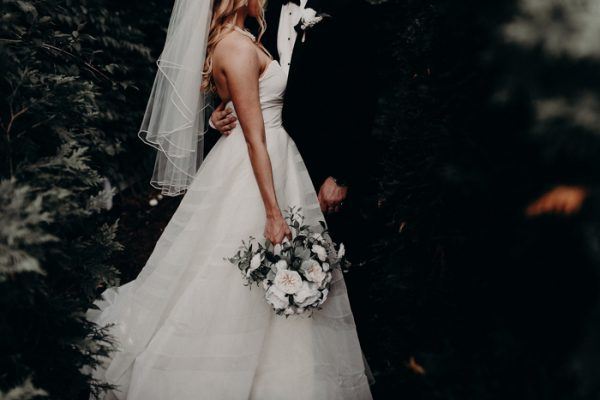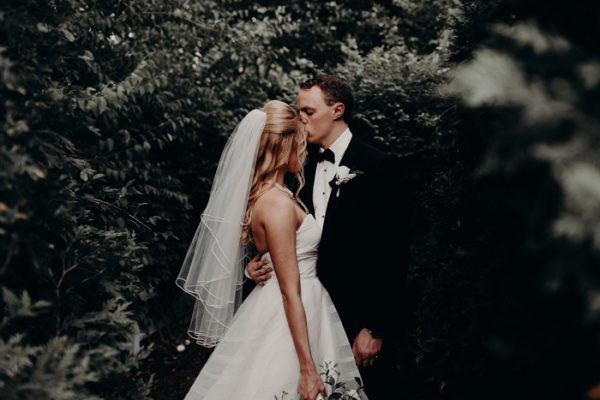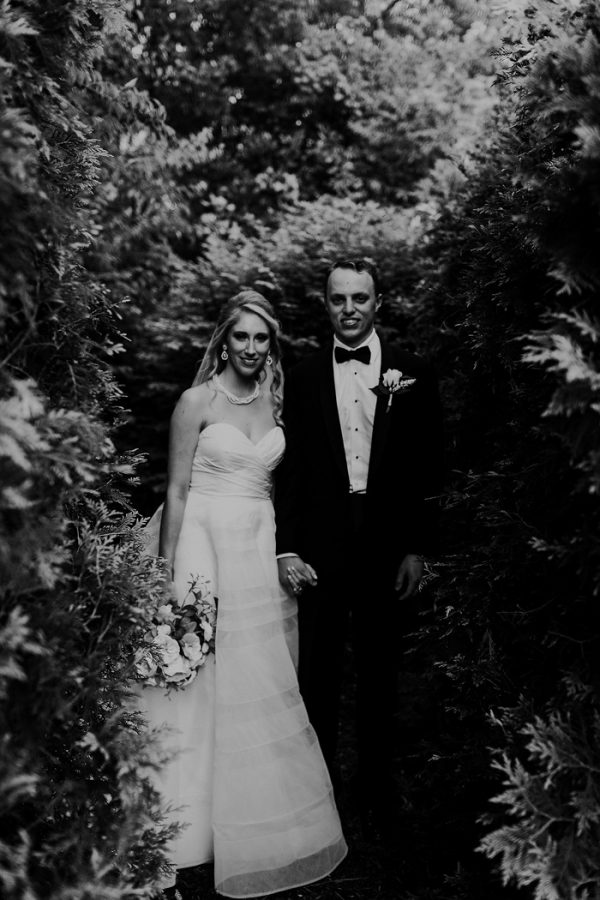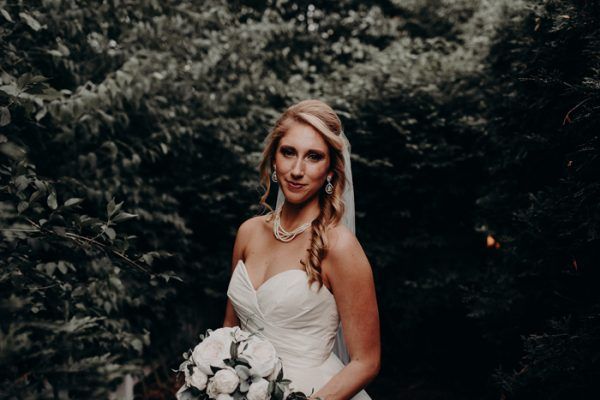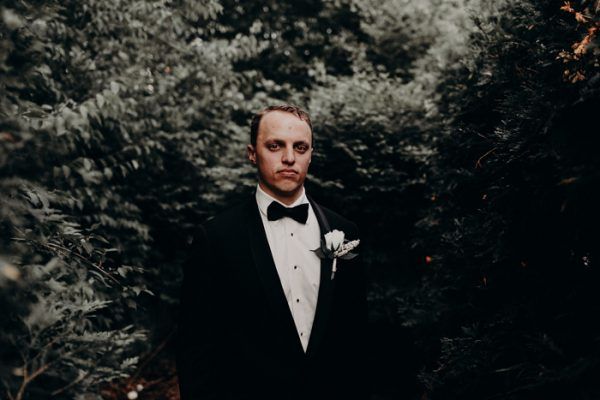 The ceremony was personalized from beginning to end as we elected to have a family friend perform the ceremony. He even took a moment to acknowledge (read embarrass) the mutual friend that introduced Brent and Marissa.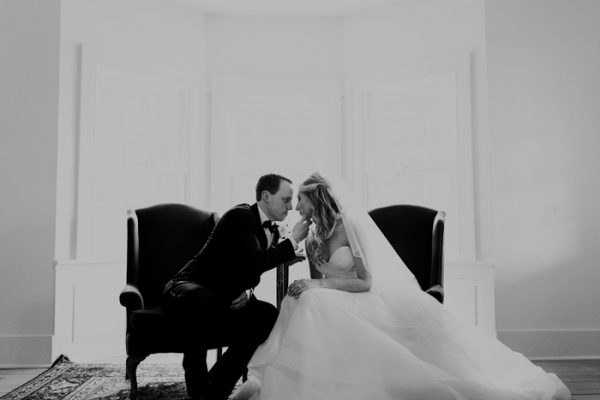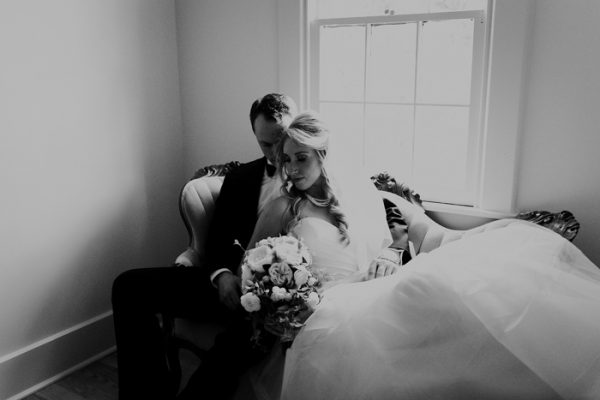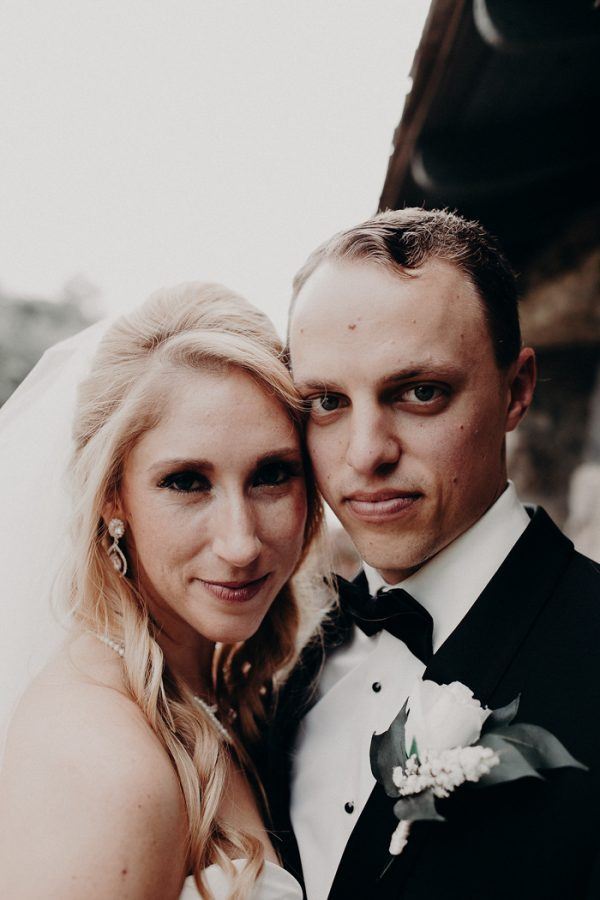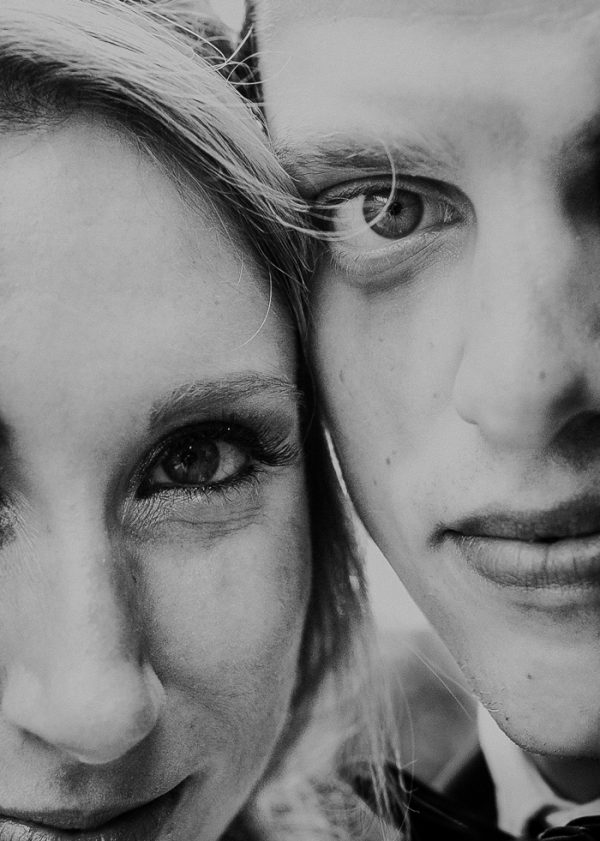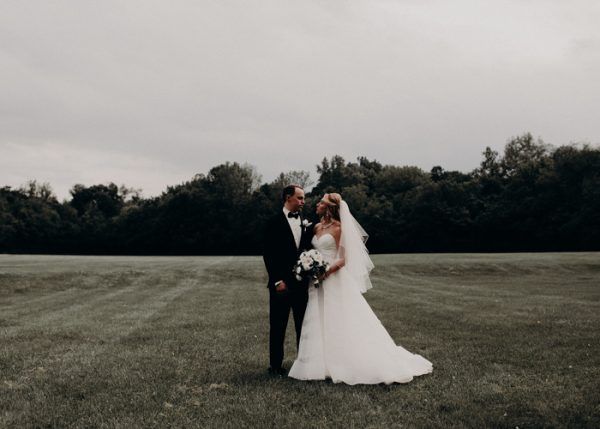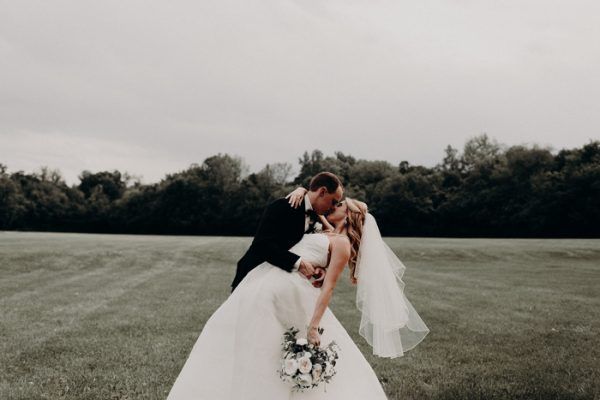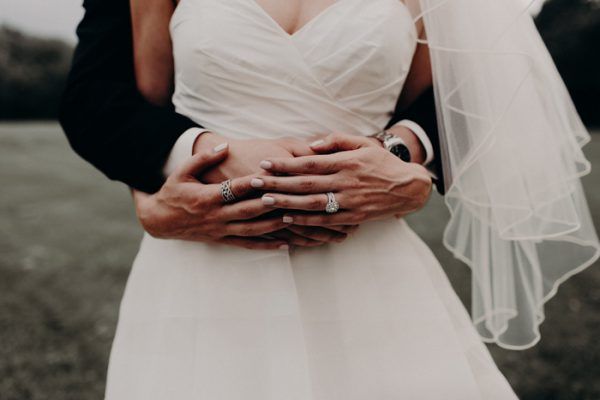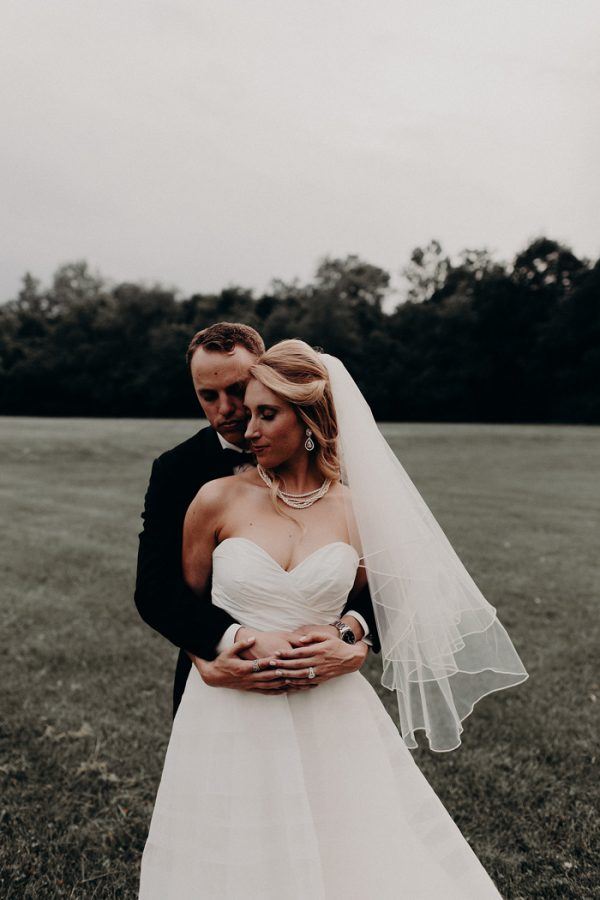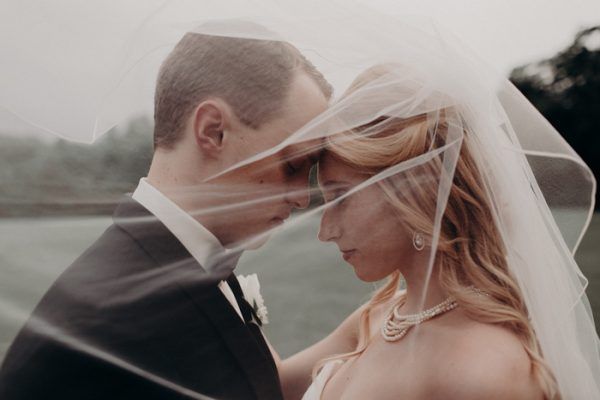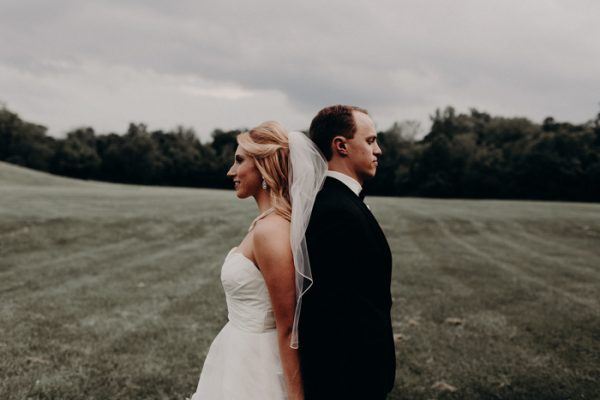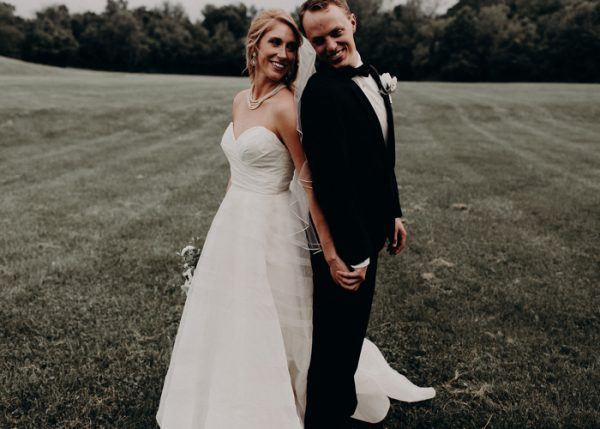 We DIY'd all sorts of things! Probably the most stress-inducing DIY project was the paper flower structure that we hung above the dance floor. It took 10 family members and friends a combined 18 hours to cut, fluff and hang what ultimately became the centerpiece of the reception venue. The mother of the bride put together all of the centerpieces and beautiful ceremony decorations. The bride crafted three faux pearl chandeliers that hung over the head table.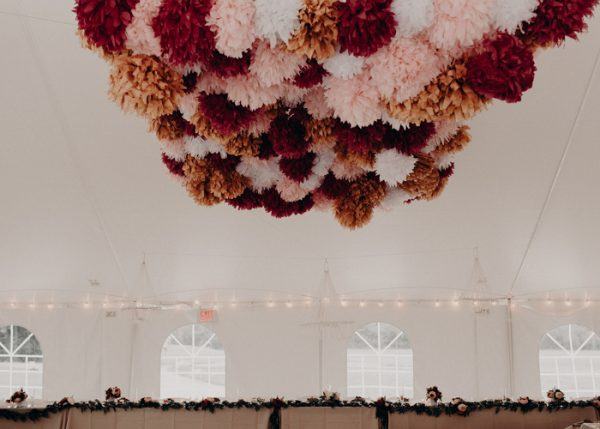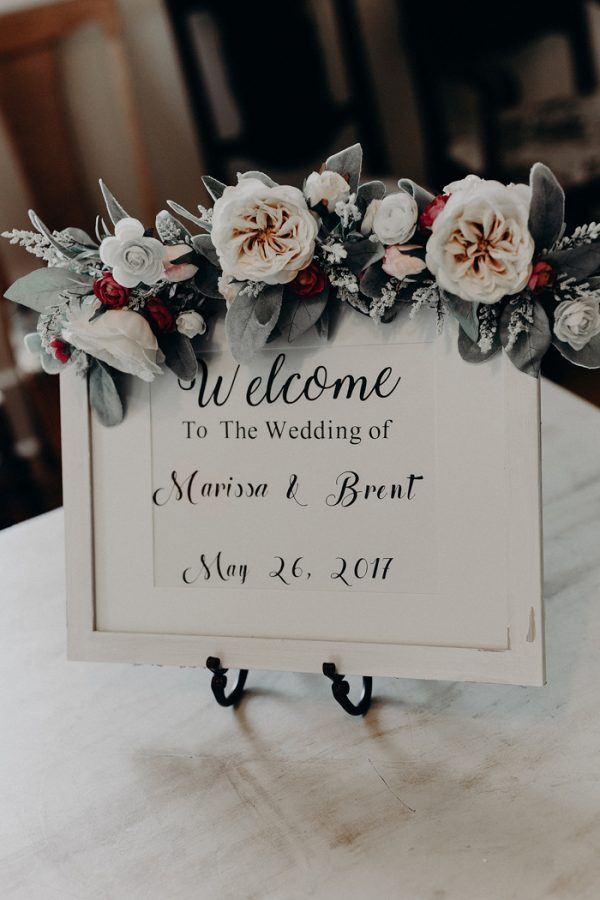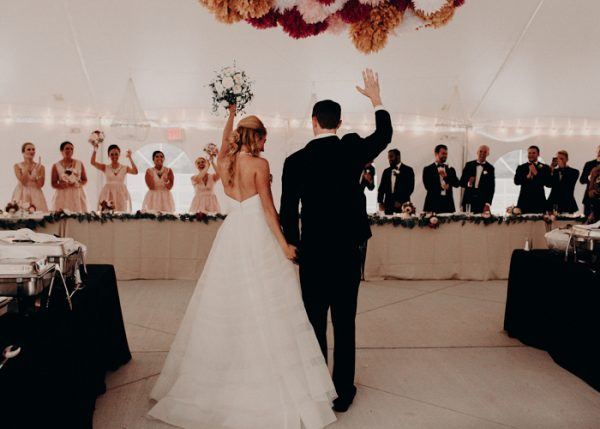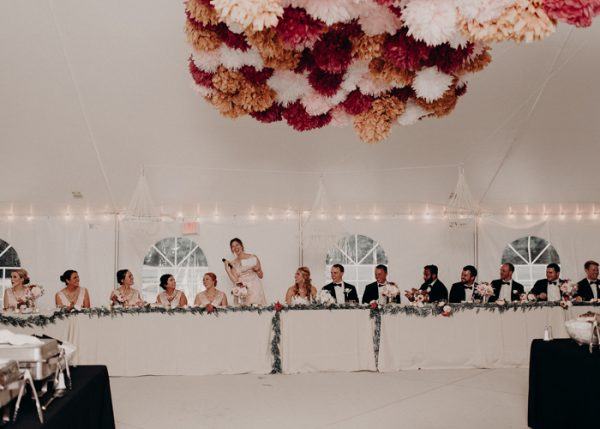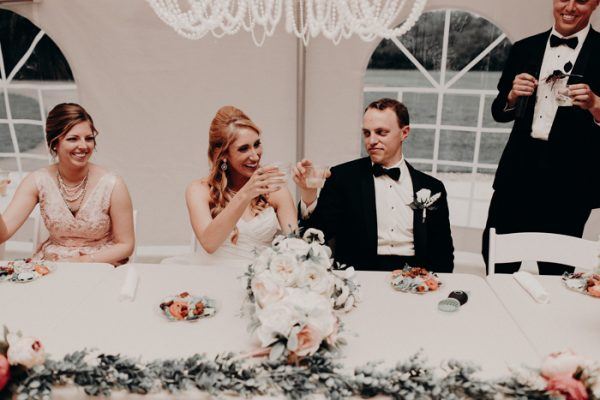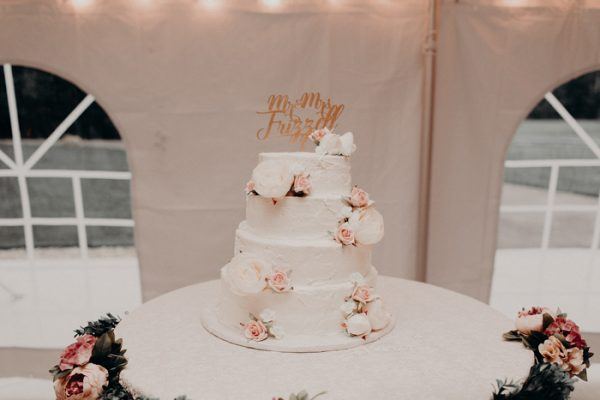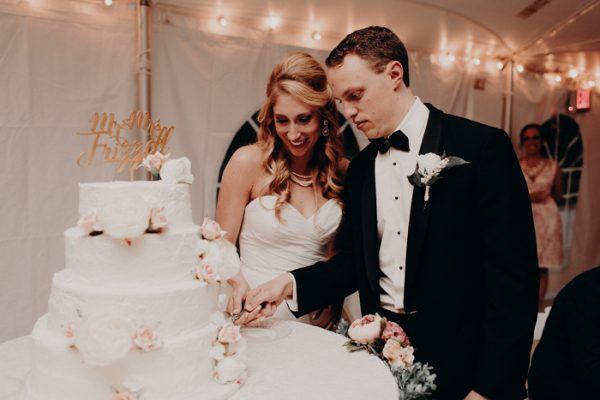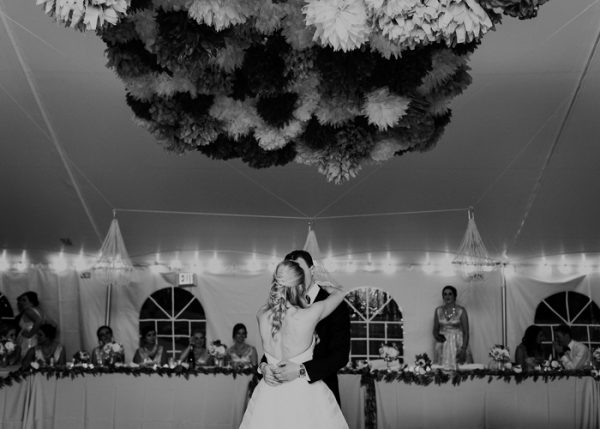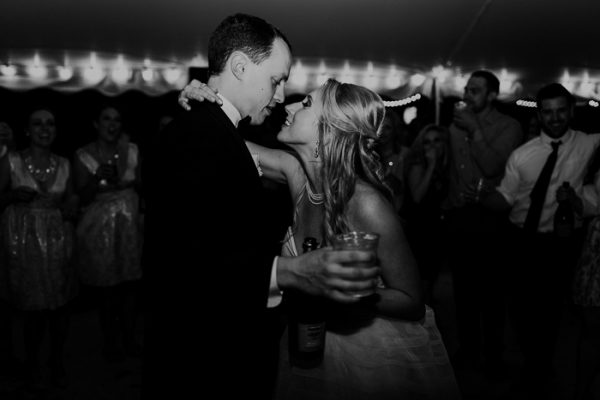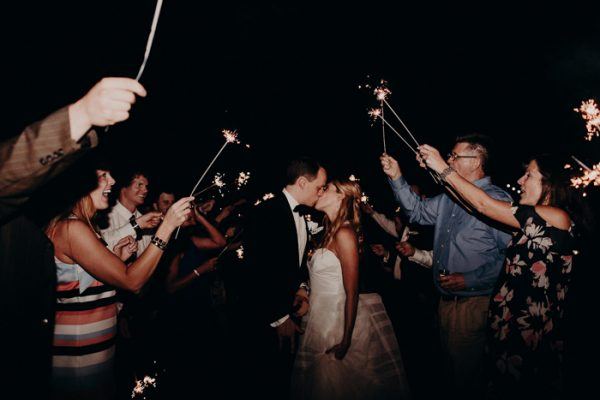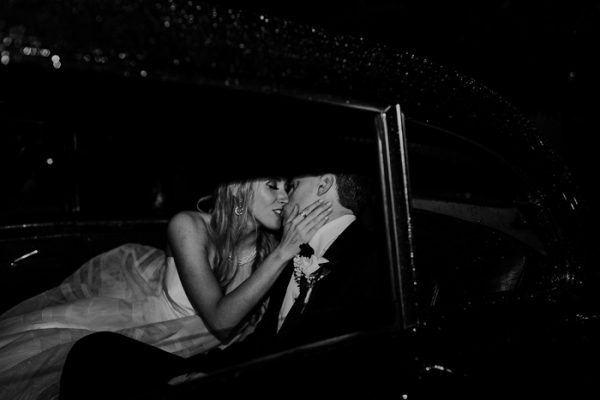 Thanks to Marissa and Brent for sharing their sweet garden wedding. For more DIY wedding inspo, check out this colorful Oslo wedding full of DIY details.