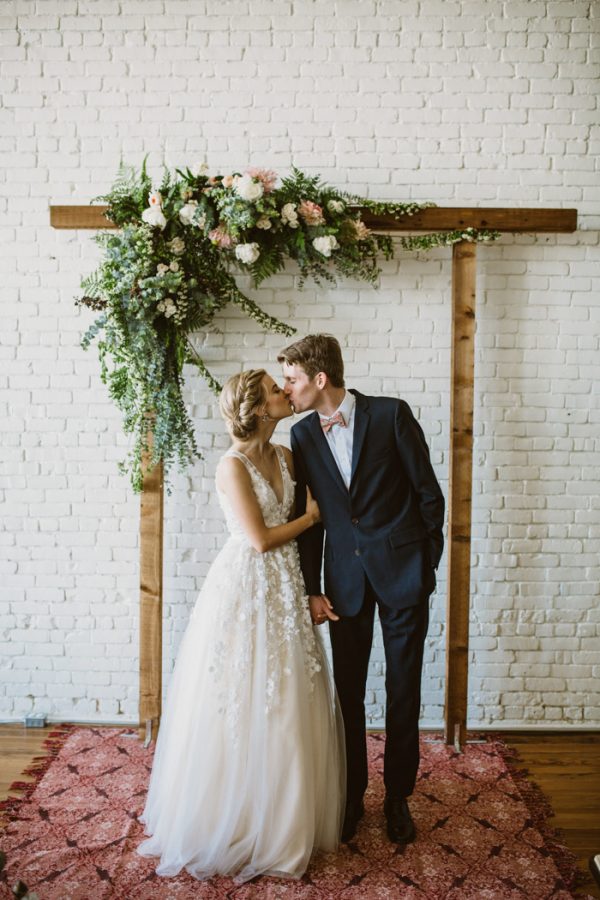 We would be lying if we said we weren't totally tickled pink by every detail in Katie and Collin's wedding! The couple chose Austin-area venue One Eleven East for its sun-drenched white brick walls, modern minimalist vibes, and unique ability to mesh with their super sweet pastel color palette. We think Katie's BHLDN gown and blue suede Jeffrey Campbell block heels gave her bridal look a winning combo of vintage, romantic, and boho styles! Grant Daniels Photography captured every moment of this couple's gorgeous day, including Collin's emotional pre-ceremony surprise for Katie.
The Couple:
Katie and Collin
The Wedding:
One Eleven East, Hutto, Texas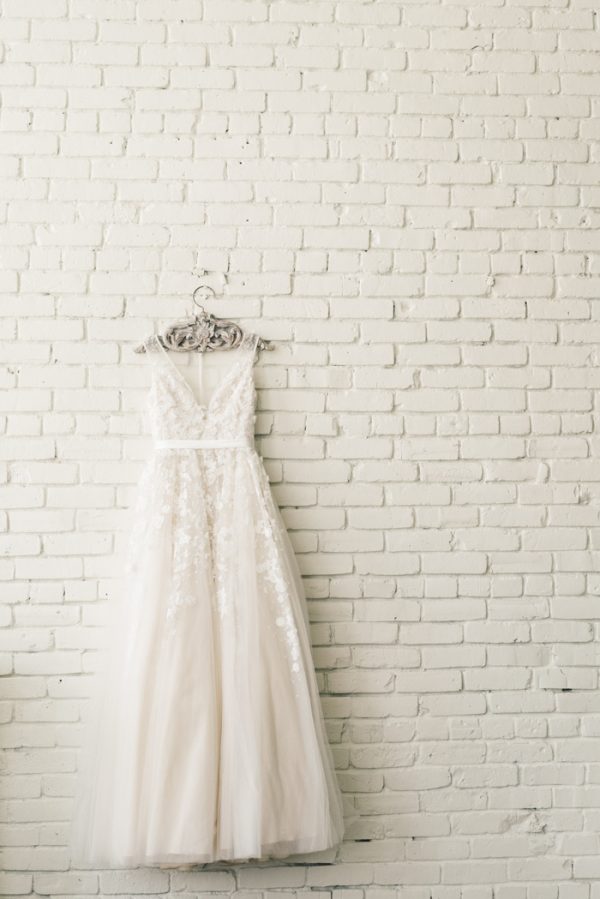 To us, the most important part of planning our wedding was making it an atmosphere where everyone present felt loved and invited into the meaning and specialness of that day. We considered our friends and family in the decisions to write our own vows, to sing worship together during the ceremony, to have games and photo booths available during the reception hour, to let them request songs they'd like to dance to, and many others. No, this wasn't an attempt to please everyone or us losing ourselves in everyone's wishes, but a chance for us to make this day about much more than us.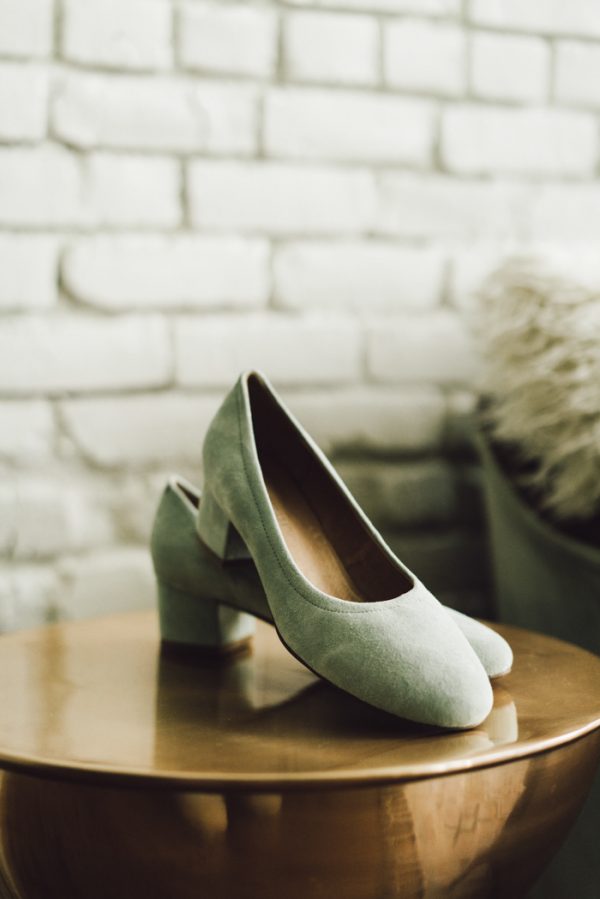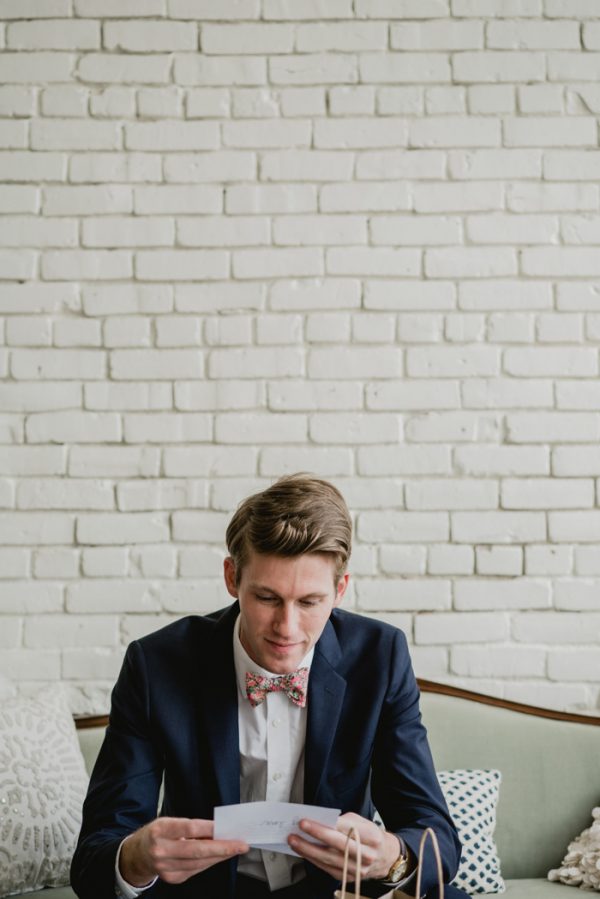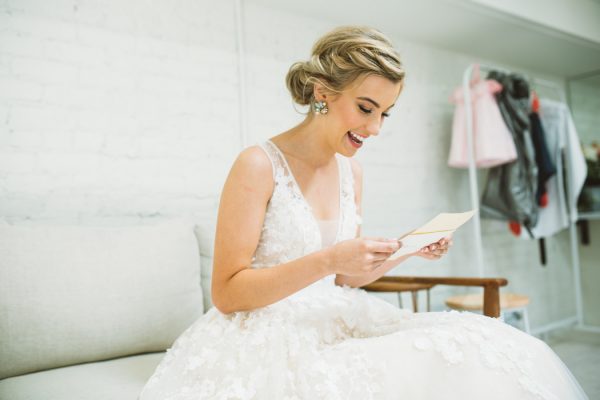 Each person invited has contributed to our lives and our relationship in some unique way, and our wedding day was a chance to gather them all together in one room and say "thank you!" the best we could. It is important to us that every day the people around us would feel loved & comfortable being exactly who they are, so the most important day of our lives was no exception.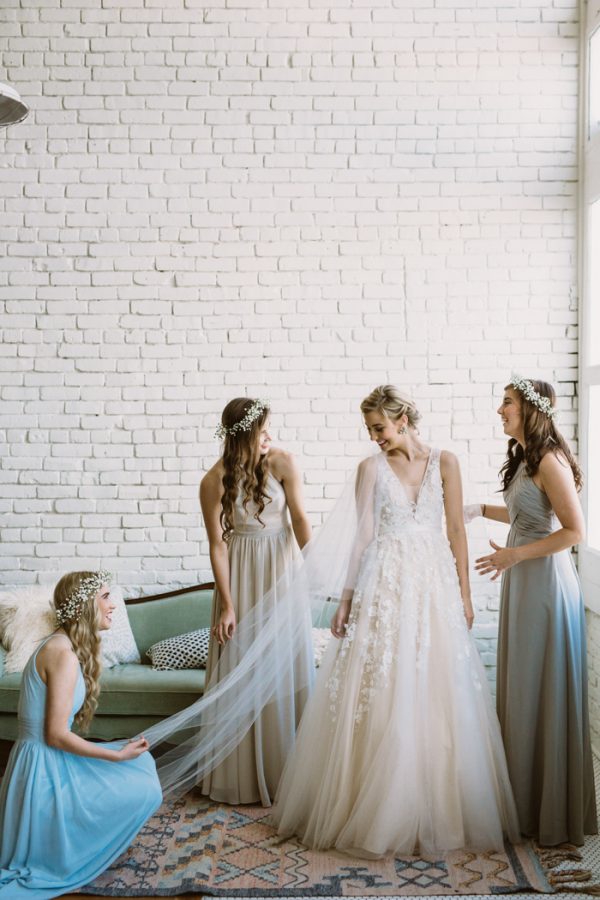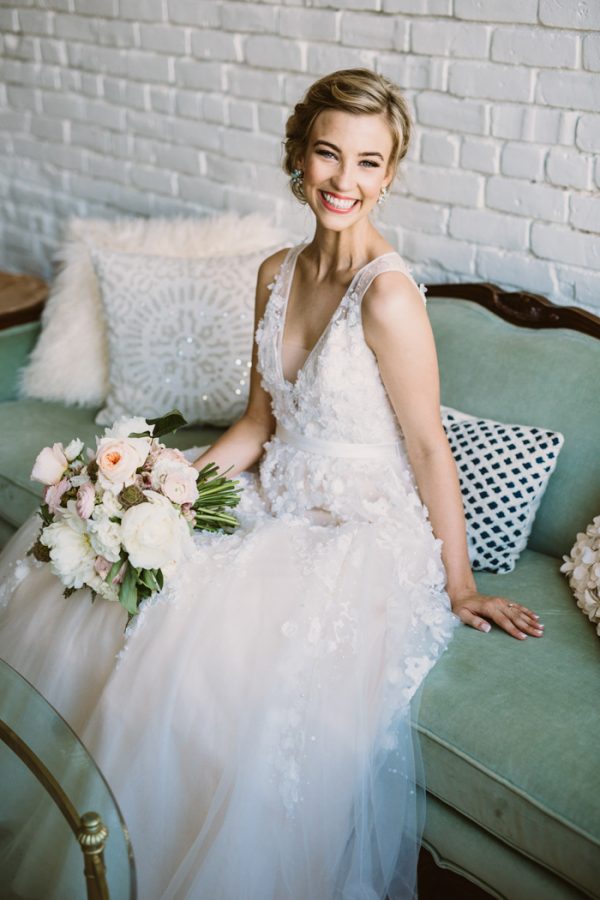 When looking for my dress, I tried on bohemian, traditional, vintage, romantic, and my dress ended up being the perfect combination of them all. The full skirt was romantic and made me feel special like no other day of my life, and the illusion neckline and beading with subtle sparkle were a bohemian dream. I accessorized with a little "something blue" – my gorgeous suede Jeffrey Campbell heels and vintage-inspired statement earrings. Finally, that day I carried the handkerchief that my mom gave to my aunt on her wedding day twenty years ago, which was my "something old" & "something borrowed" and was the perfect sentimental touch.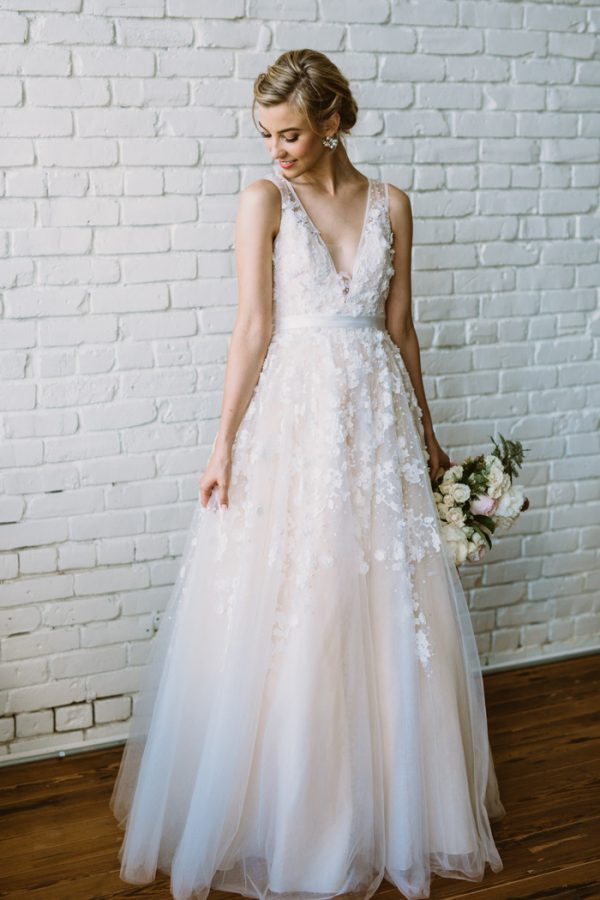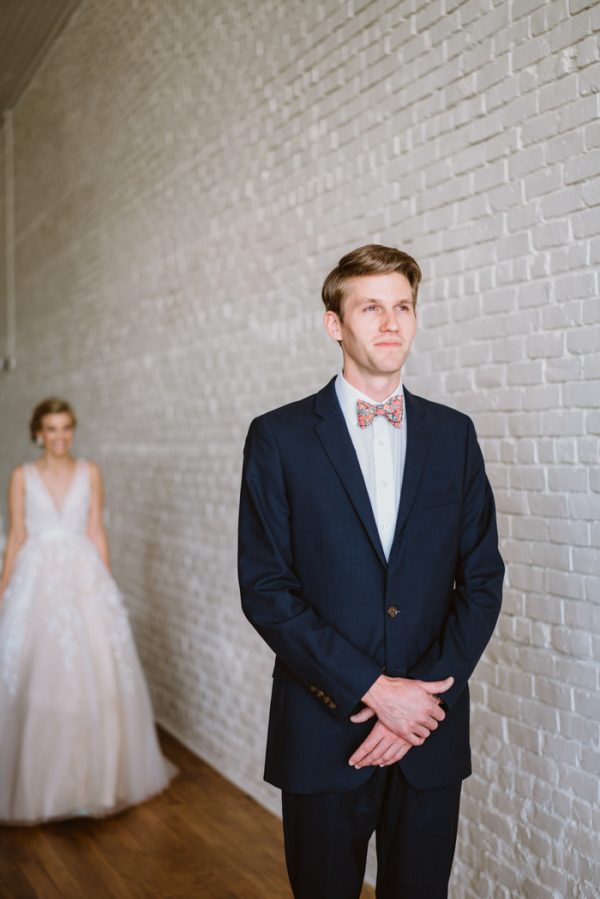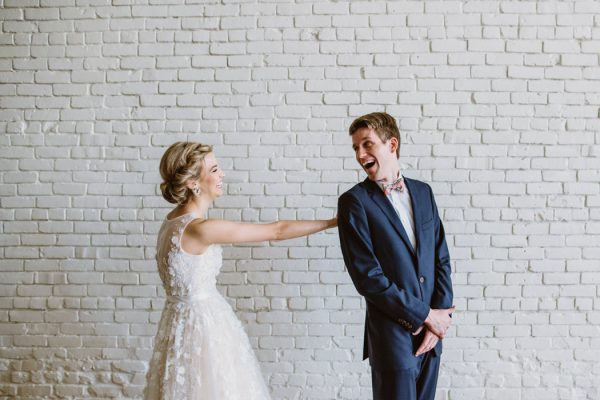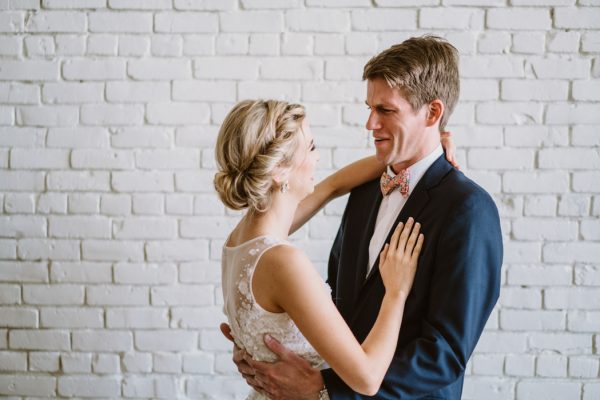 Katie's most memorable part of the day was the first look and the hour we spent together before the ceremony. That time was so intimate and re-centering for me. I remember all of my nerves about the grandeur of this day melting away the second I hugged Collin for the first time.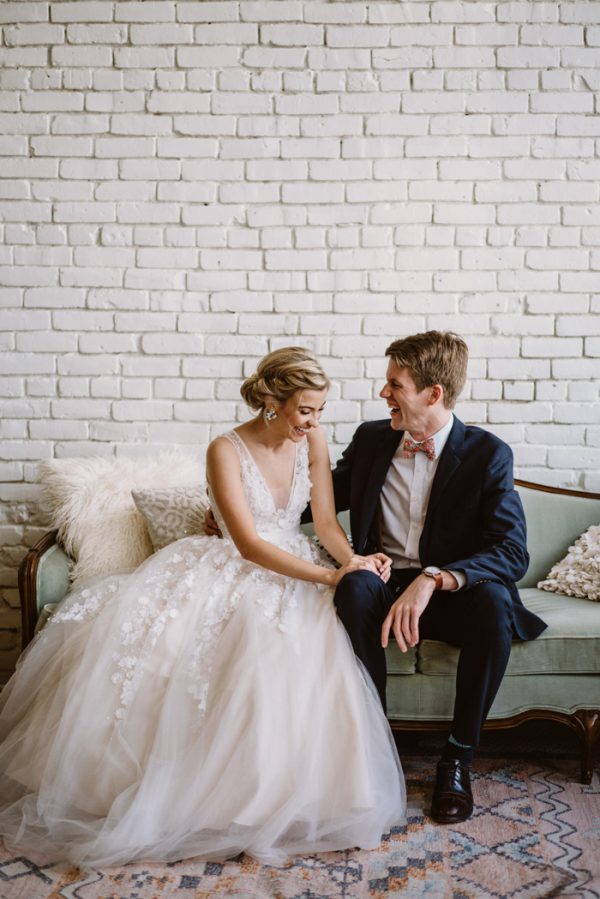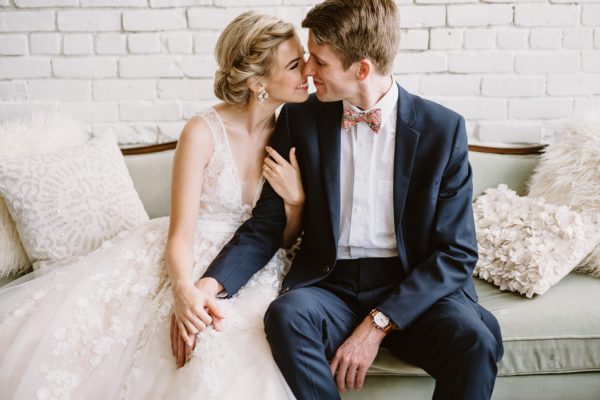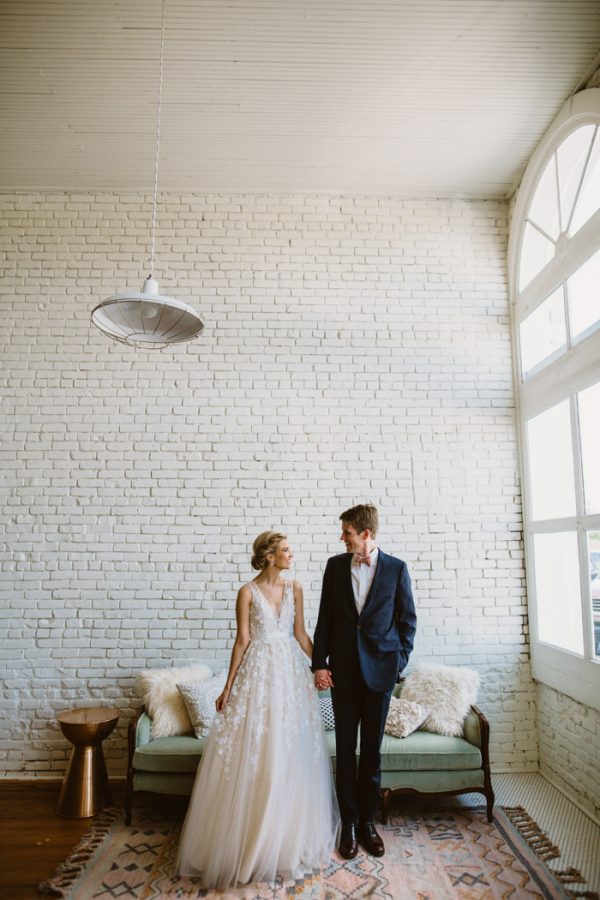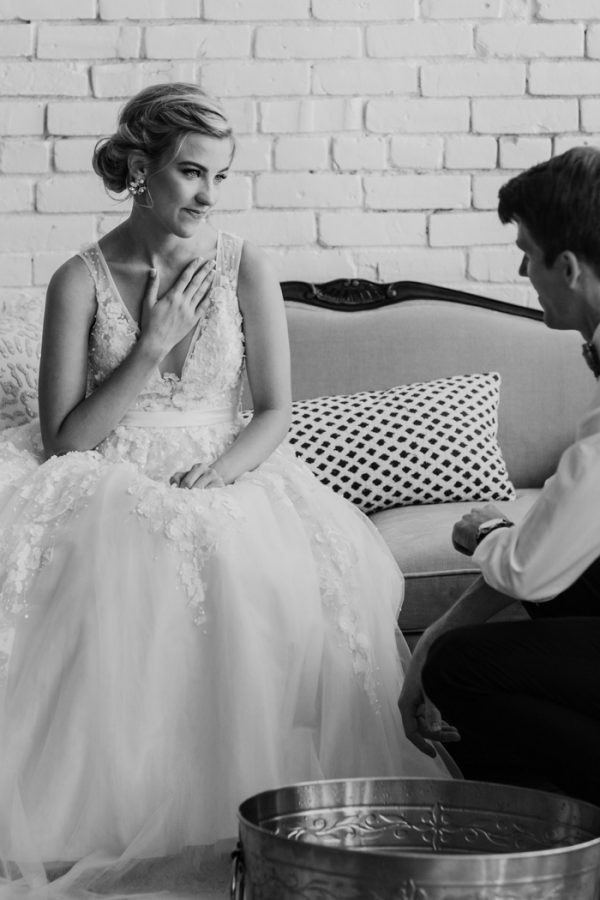 Most memorable was when Collin sat me down on a beautiful velvet couch and surprised me with a basin for him to wash my feet in. As he did, he spoke encouragement and promises to me. This to him symbolized a commitment to serve me, love me, and humble himself before me, and to me was the most beautiful thing he could have done to affirm him as the man I want to spend forever with.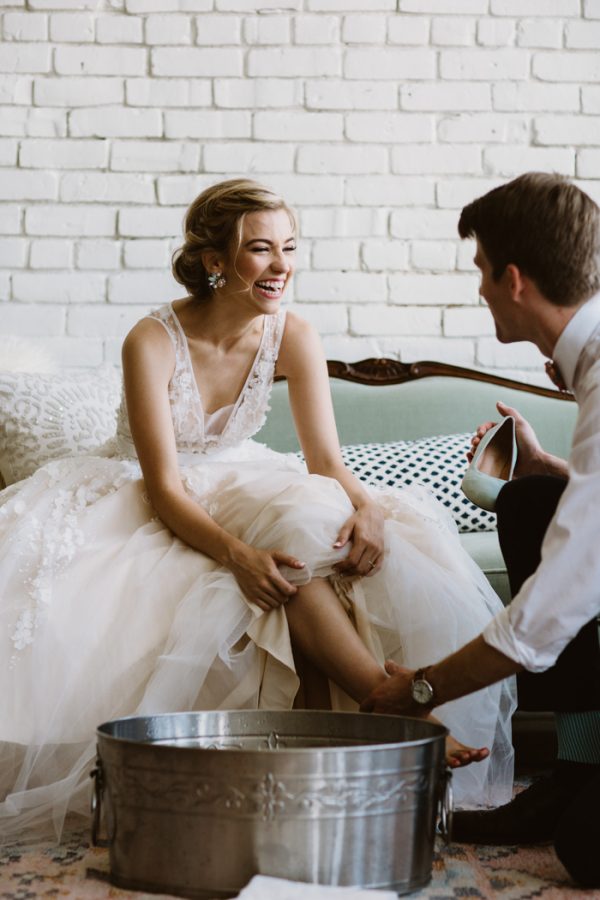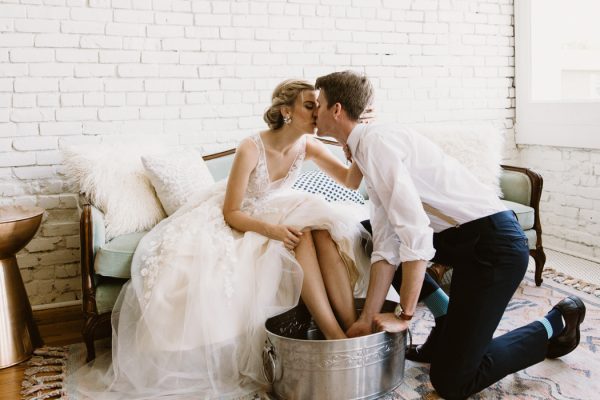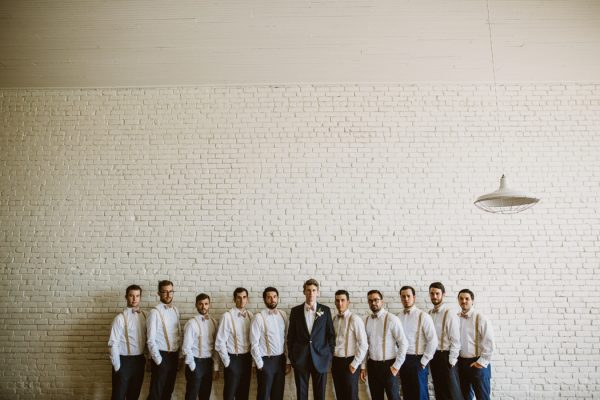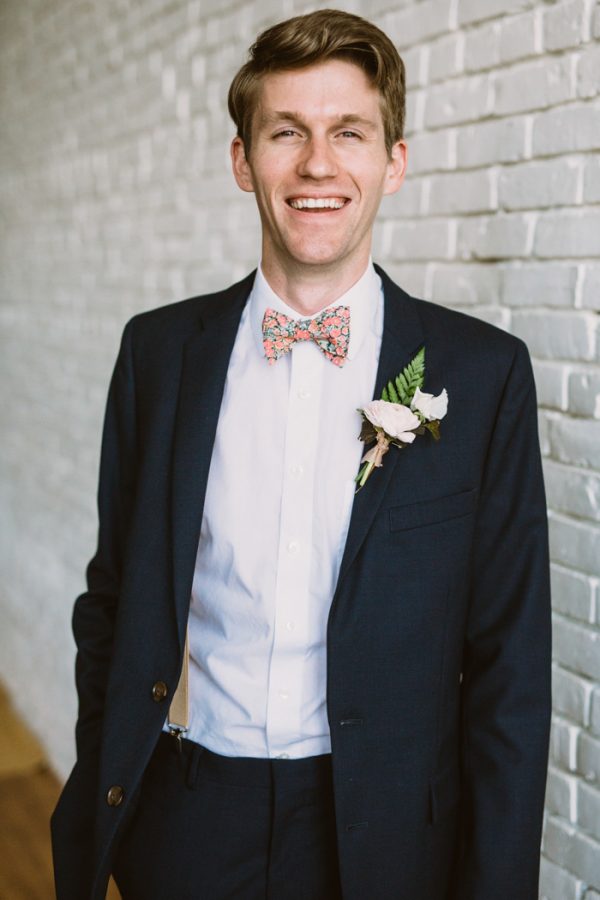 In keeping with our mismatched, effortless, bohemian theme, the bridesmaids all wore unique dresses in a range of necklines and colors. All of their dresses were floor length and chiffon, and they all wore flower crowns of baby's breath. It was important to me that they could each choose the color and style they would feel most beautiful in. Our moms and grandmas each looked stunning as well in different dresses within the color pallet of the day.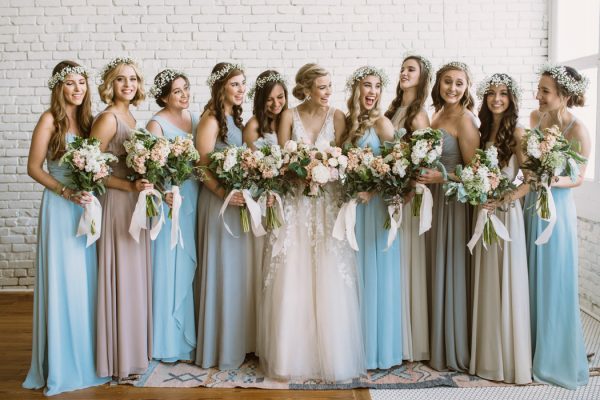 To maintain our humble budget, we had a lot of DIY moments for the wedding. One of my favorites was creating the bridesmaids' flower crowns and bouquets which became the centerpieces in the reception. I gathered bouquet inspiration and researched which flowers would be available and at their peak for that season months in advance. We pre-ordered a gorgeous assortment of florals from a local shop and picked them up the day before the wedding. My wonderful bridesmaids all gathered at my home before the rehearsal dinner and each created their own crowns and bouquets. They all turned out unique and perfectly wild-looking and were a beautiful way to invite the girls into the process and stay within our budget.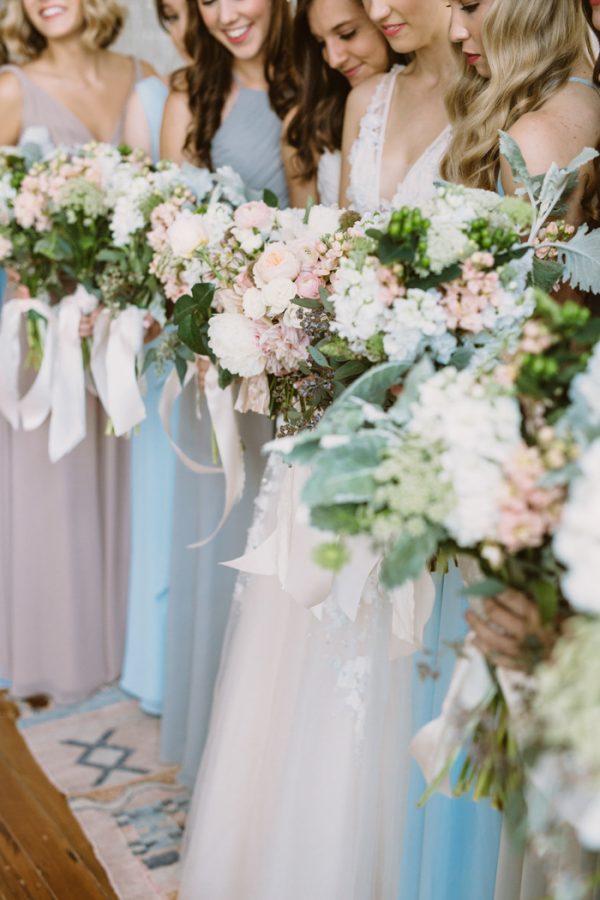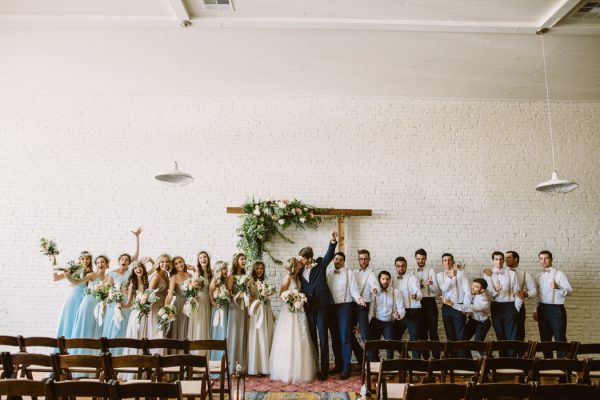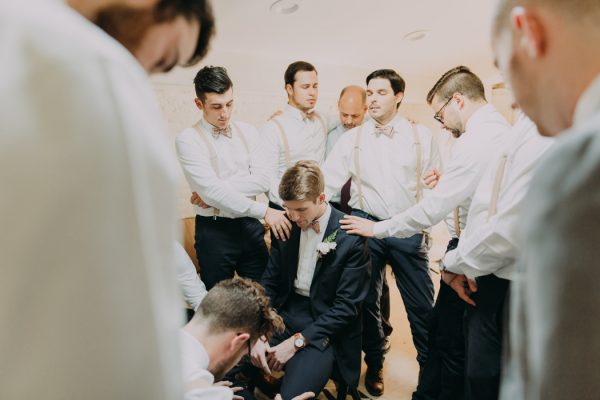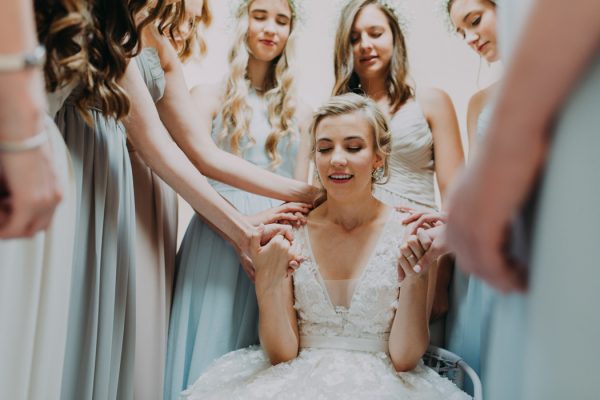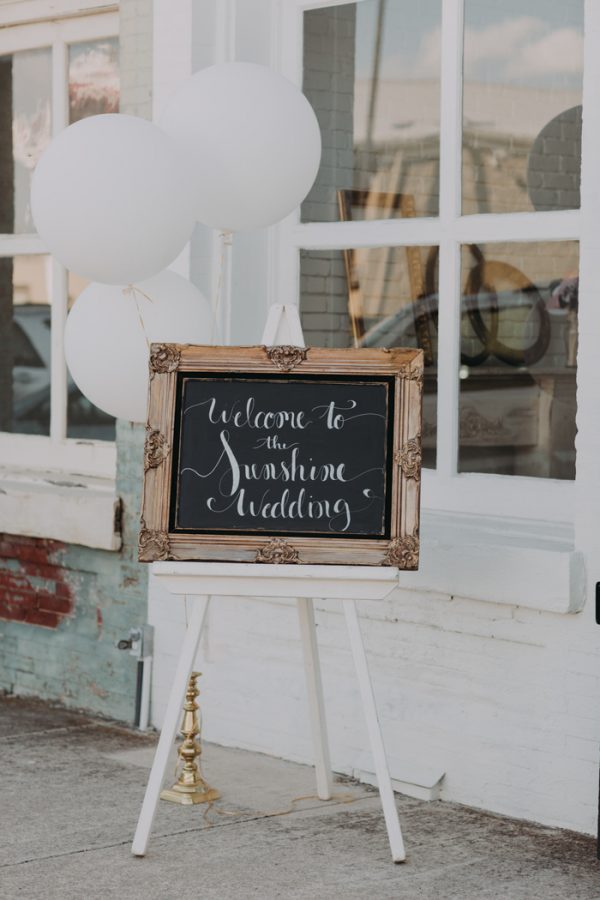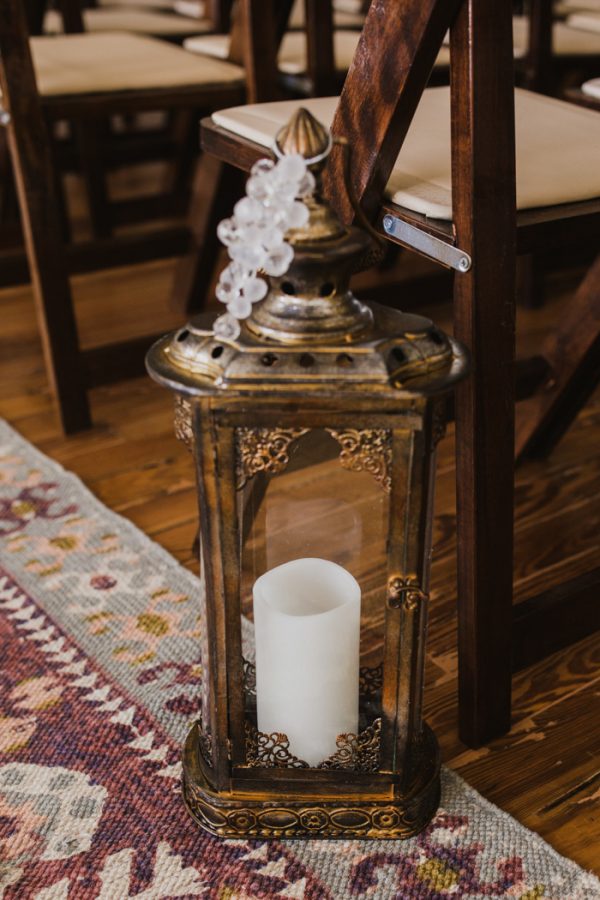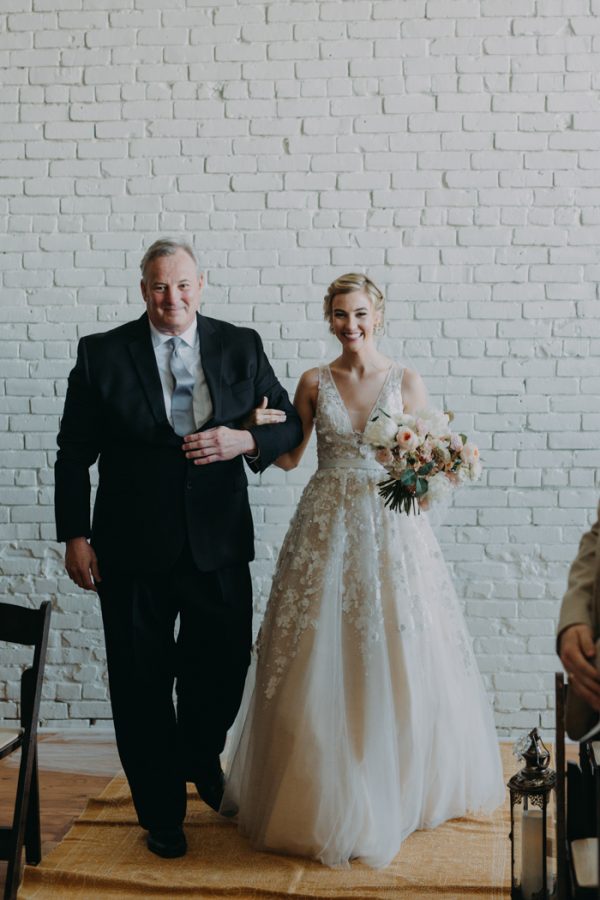 Collin's most memorable part of the day was when he saw Katie walking down the aisle. Easily the most powerful emotion I've ever felt. Just letting the magnitude of Katie's sacrificial love, of how undeserving I am and how good God is hit me with an intensity I've never experienced. I was already breaking down before she even came out. Even thinking about it months later still gives me goosebumps and brings tears to my eyes.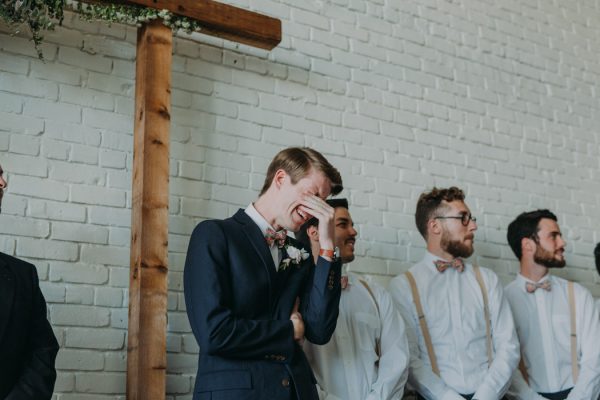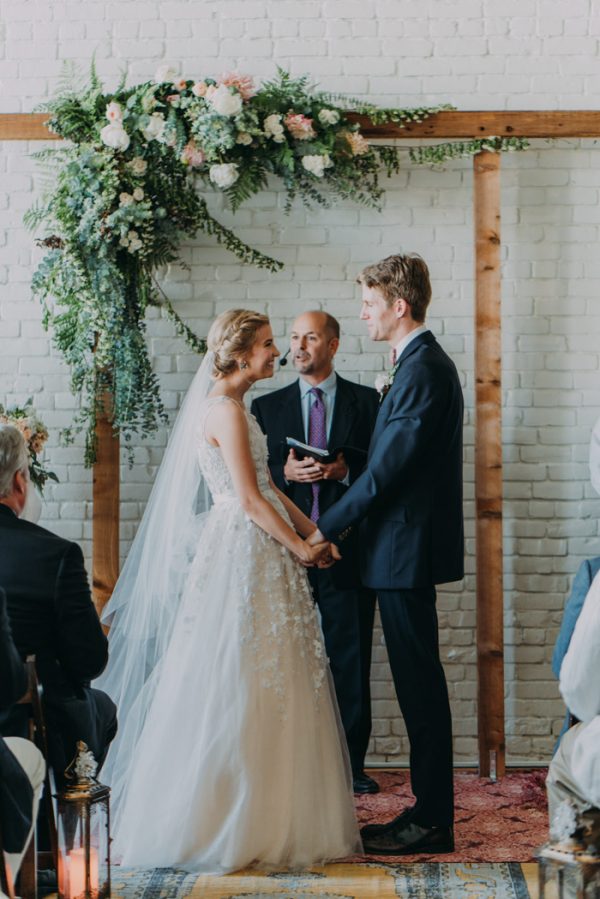 We've always loved writing letters to each other, so it made perfect sense to write our own vows. It was quite the challenge figuring out how to write the most important letter of our lives, but so special getting to share them with each other and our friends and family at the ceremony. Collin could hardly hold himself together long enough to read his, which was many peoples' favorite and most touching part of the day. Our friend Abraham also led us in singing a few worship songs, which was such a timely reminder of how much this day was not about us, but first and foremost about celebrating our God and his goodness to us.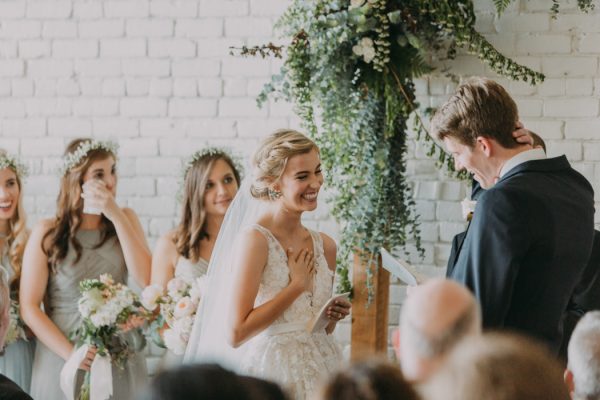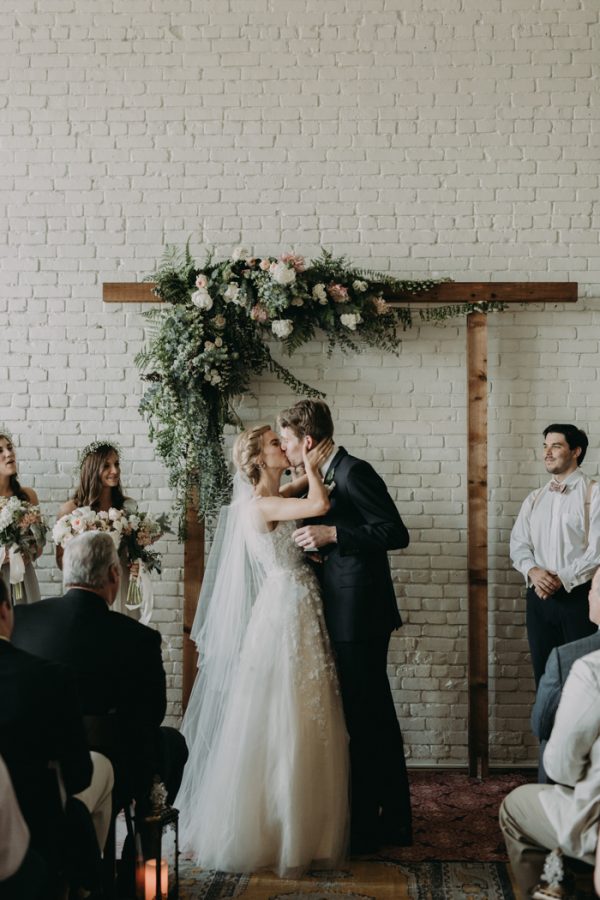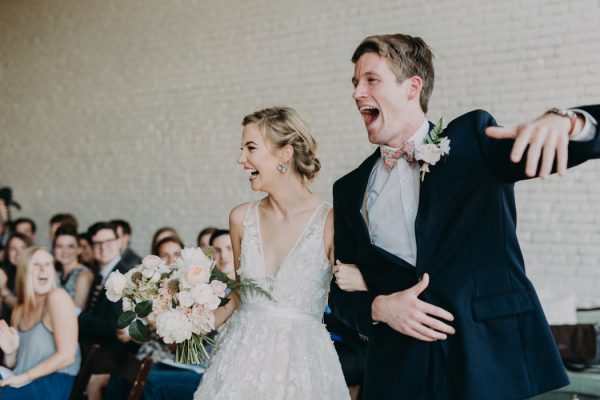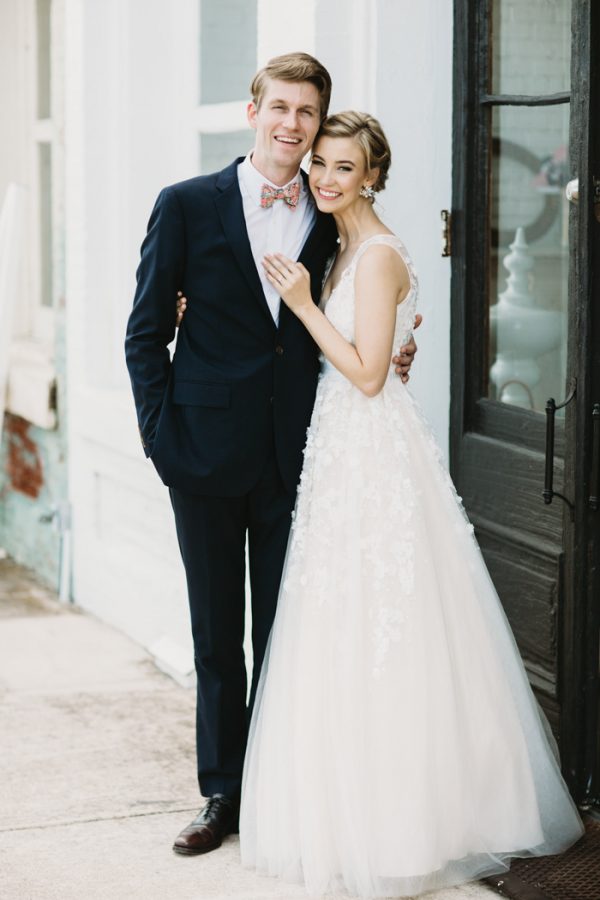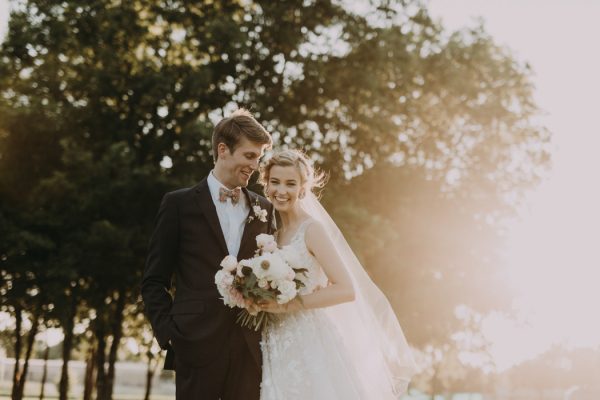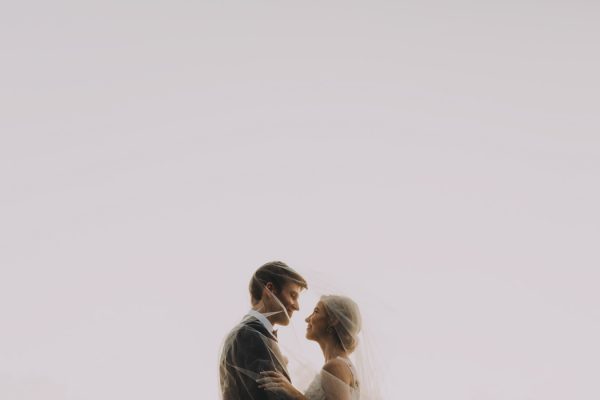 We would encourage any couple planning their wedding to remember that this is just one day, the first day, of hopefully a long and beautiful marriage. It may be one of the grandest and most expensive days, but it is just one nonetheless. Remember this when planning the budget, the guest list, writing your vows, and all other details. Knowing this took the pressure off of the planning and helped us prioritize each idea and decision to create a day that we could afford, that brought us unparalleled joy, and that we will look back lovingly on forever.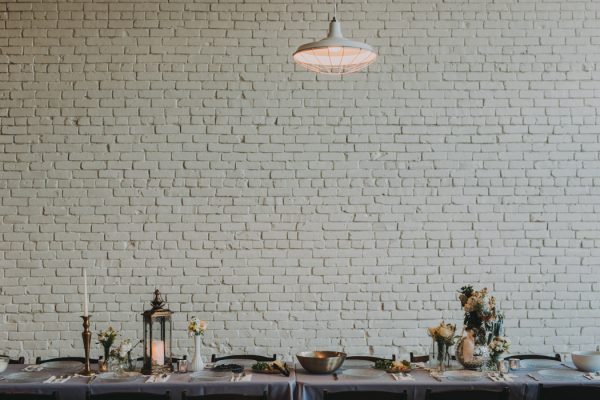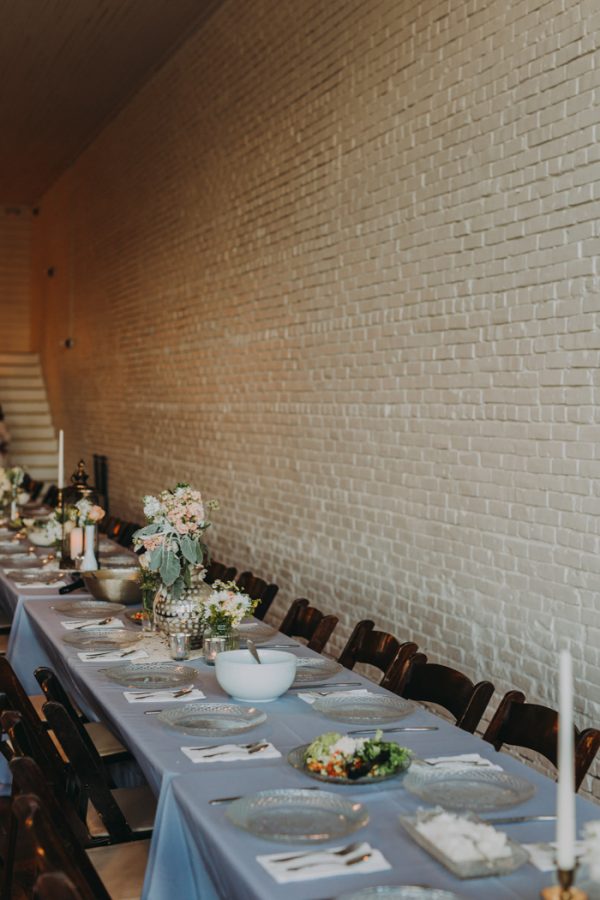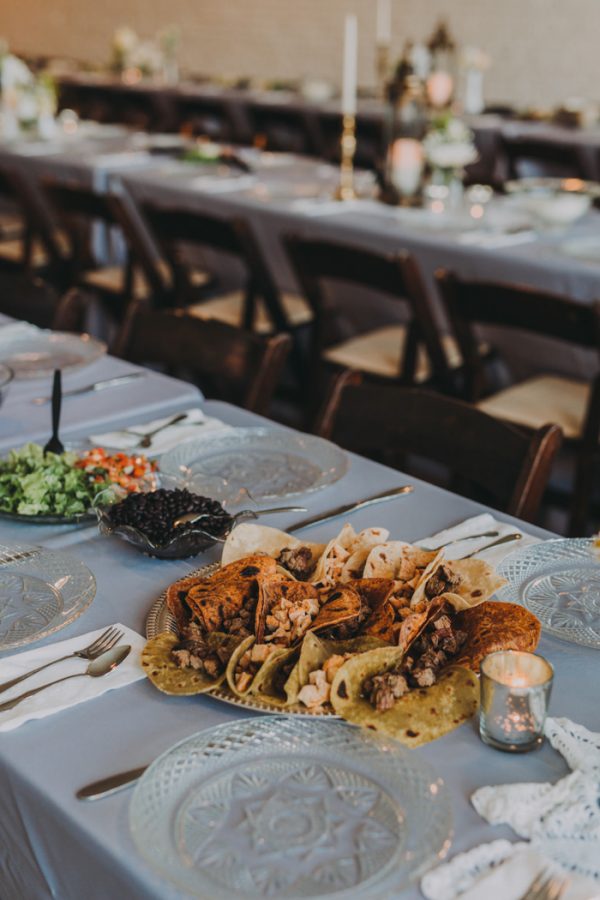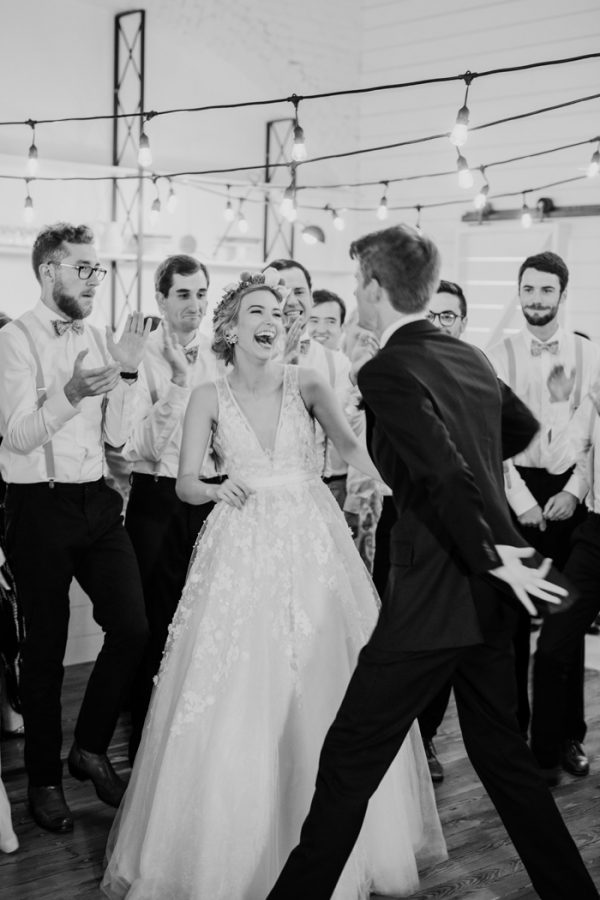 Processional: "I Choose You" – Sara Bareilleis, "Holocene" – Bon Iver, "Dream" – Priscilla Ahn, "I Can't Help Falling in Love With You" – Ingrid Michaelson
Recessional: "You Are The Best Thing" – Ray Lamontagne
First Dance: "Coming Home" – Leon Bridges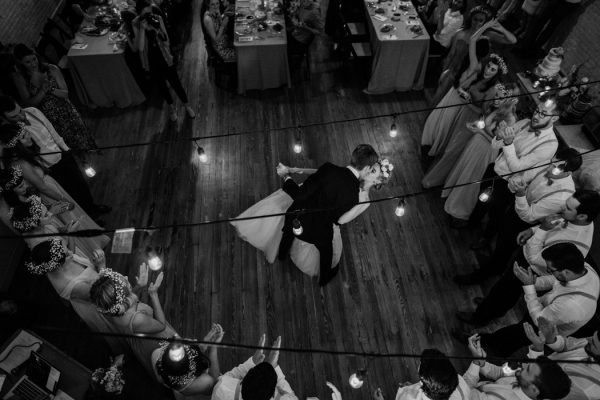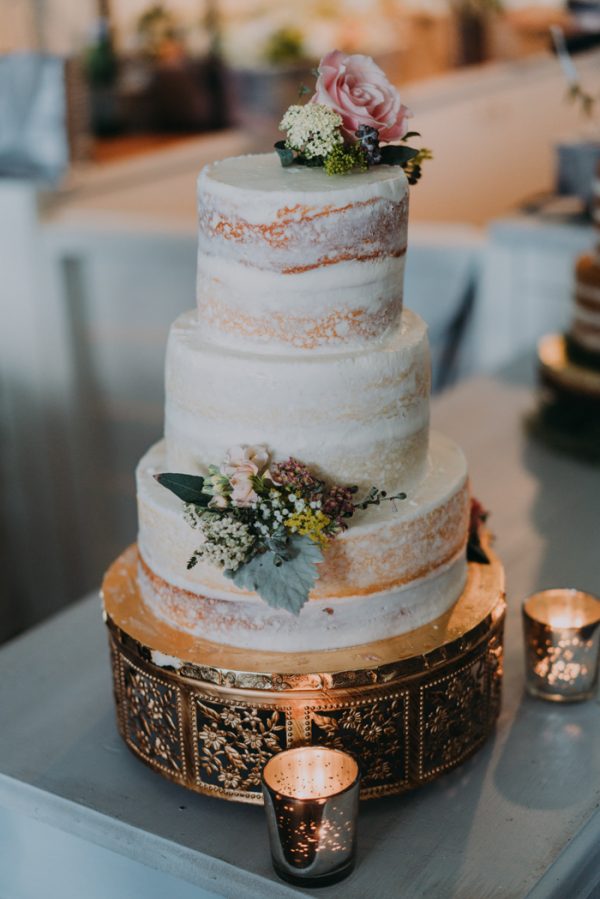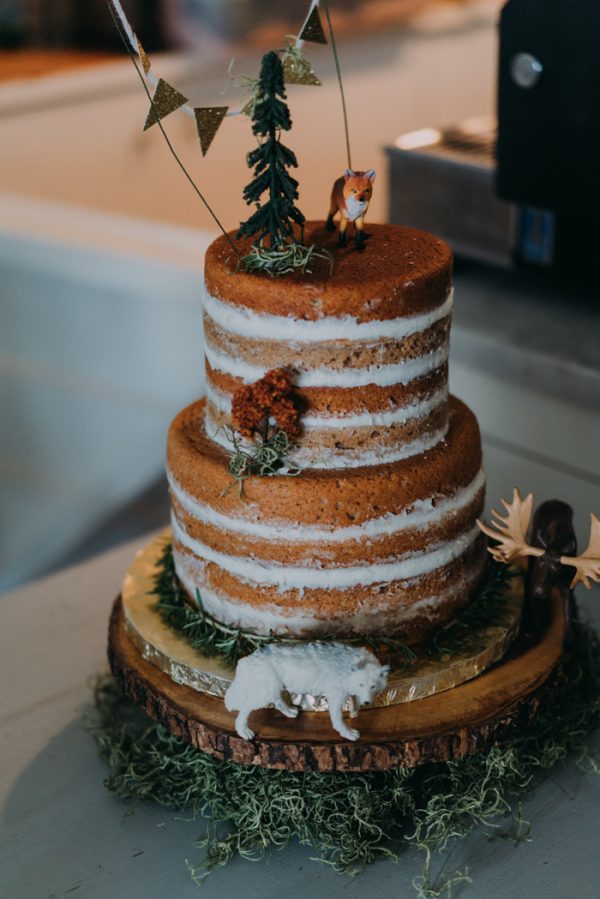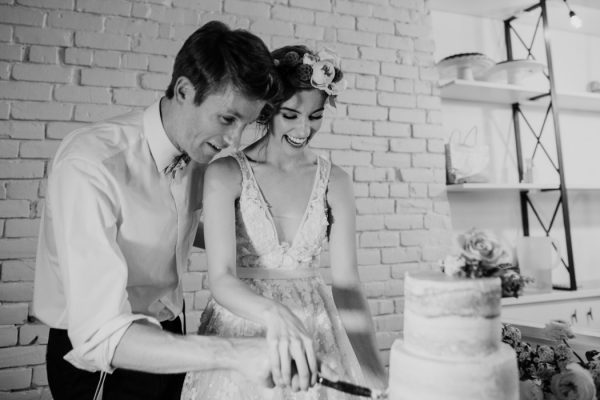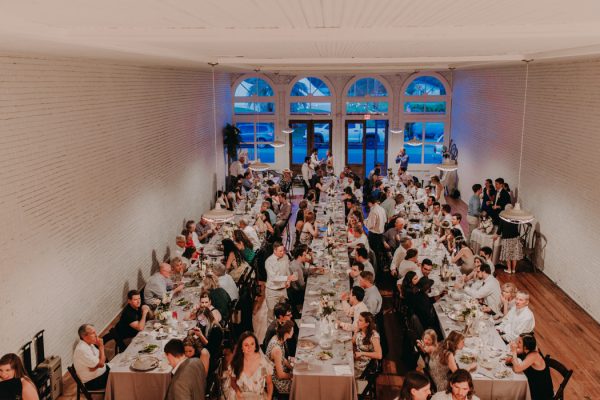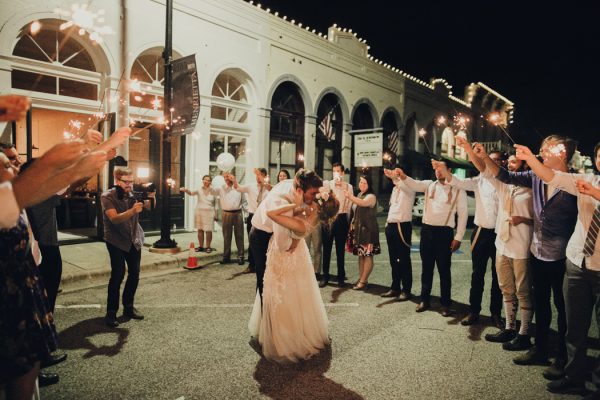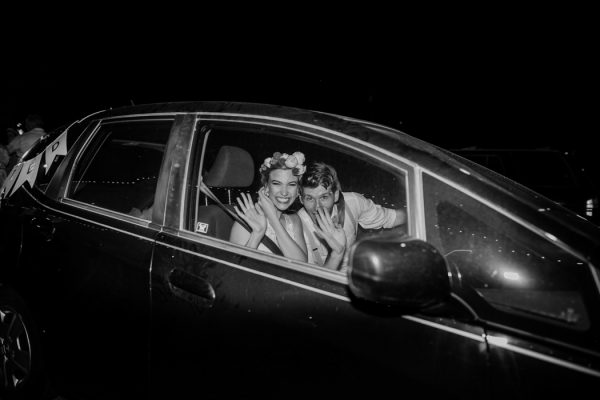 Congratulations to Katie and Collin, and a huge thanks to Grant Daniels Photography for sharing their wedding with us. Love One Eleven East's modern minimalist vibes? Then you've got to see this enchanting industrial New York wedding at The Cracker Factory!