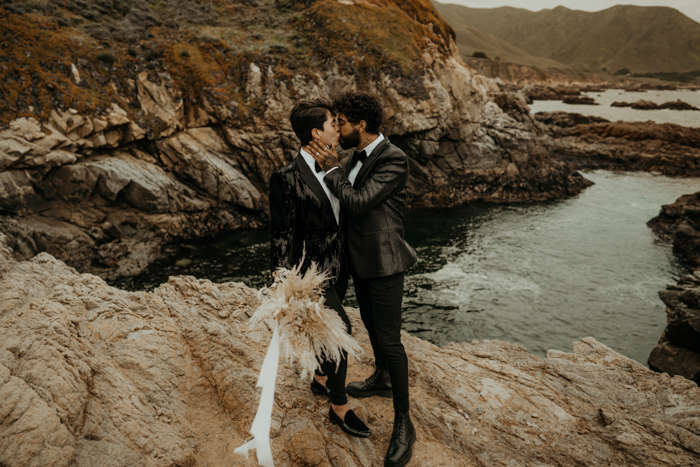 Cliffside portraits, two sets of fabulous outfits, and a pampas grass bouquet—this sunset elopement inspiration in Big Sur served up fashion and stunning views. With only three days to plan, Rylee & Co. was able to create a gorgeous cliffside elopement shoot with the help from event planners Dallin and Cienna. They started their day at sunrise with a shoot that featured incredible California-style looks and cozy faux shearling coats. When sunset rolled around, the couple threw on their sequin blazers, bow ties, and popped some bubbly.
This talented team proved that when it comes to elopements, less can be more and that magic can be created in 72 hours. If you're thinking of eloping at the last minute, keep scrolling to see this Big Sur sunset elopement inspiration.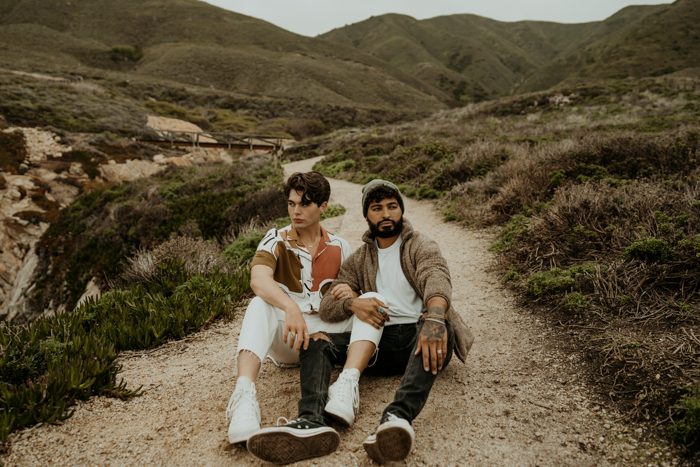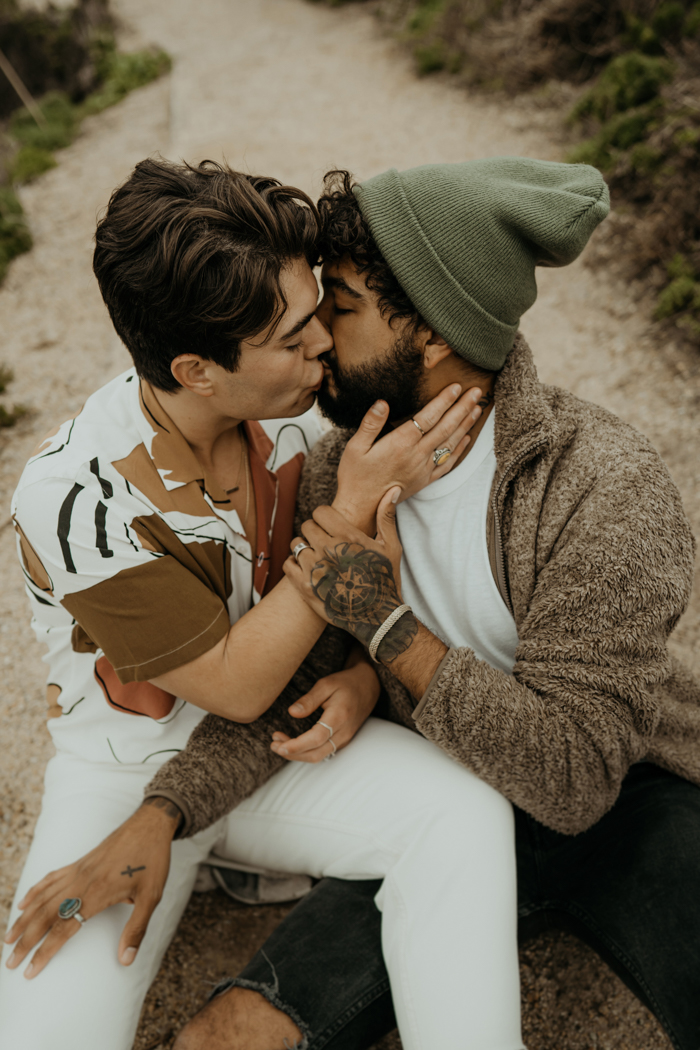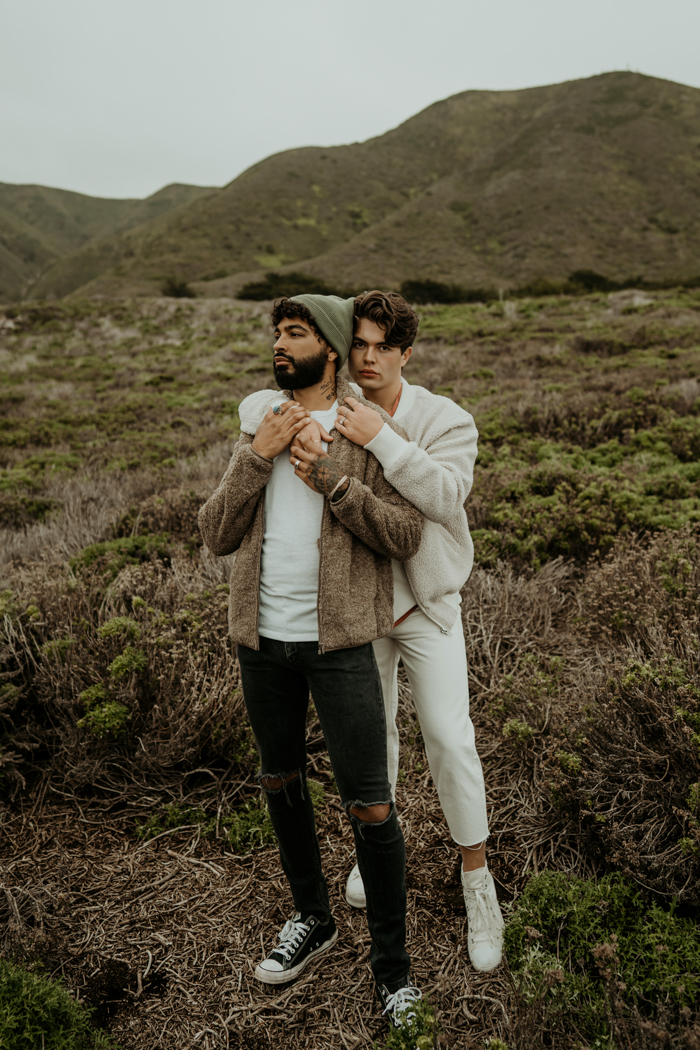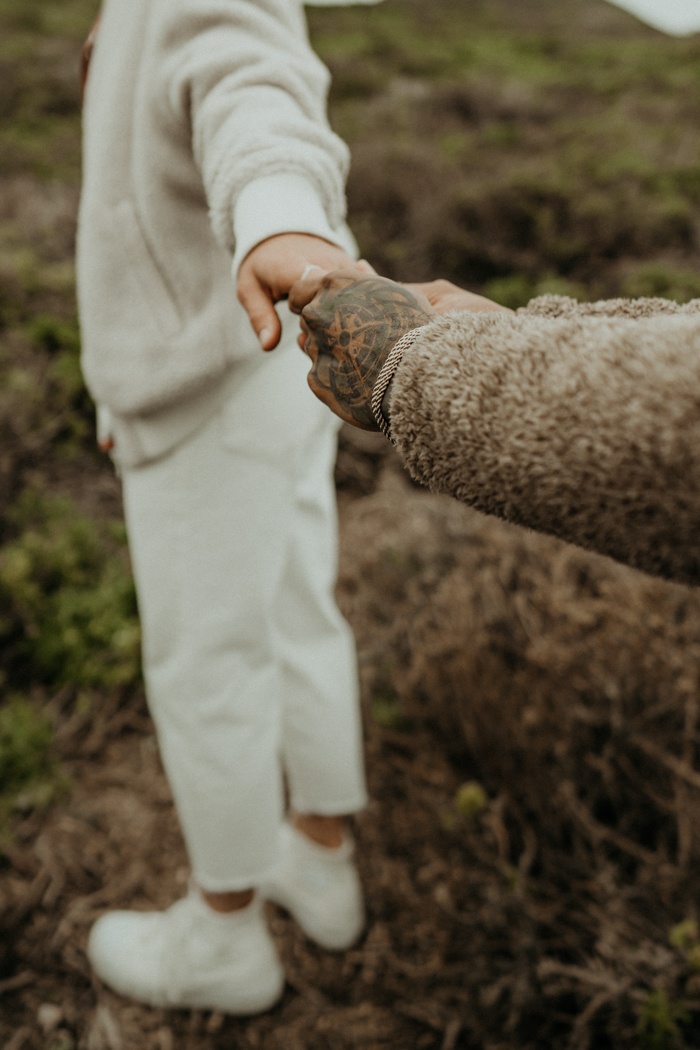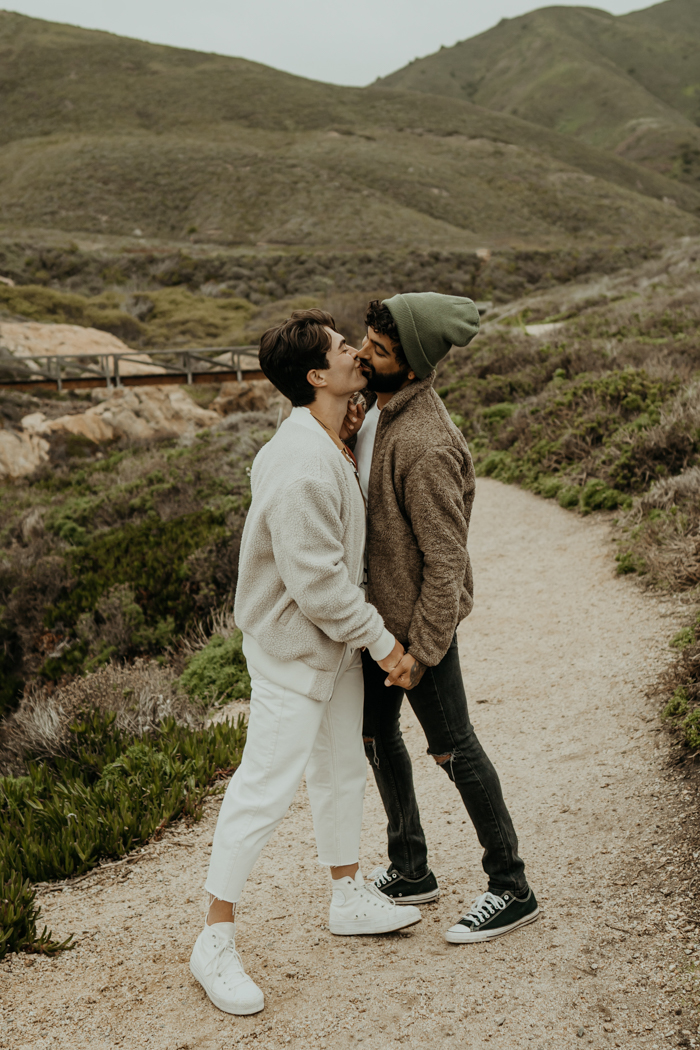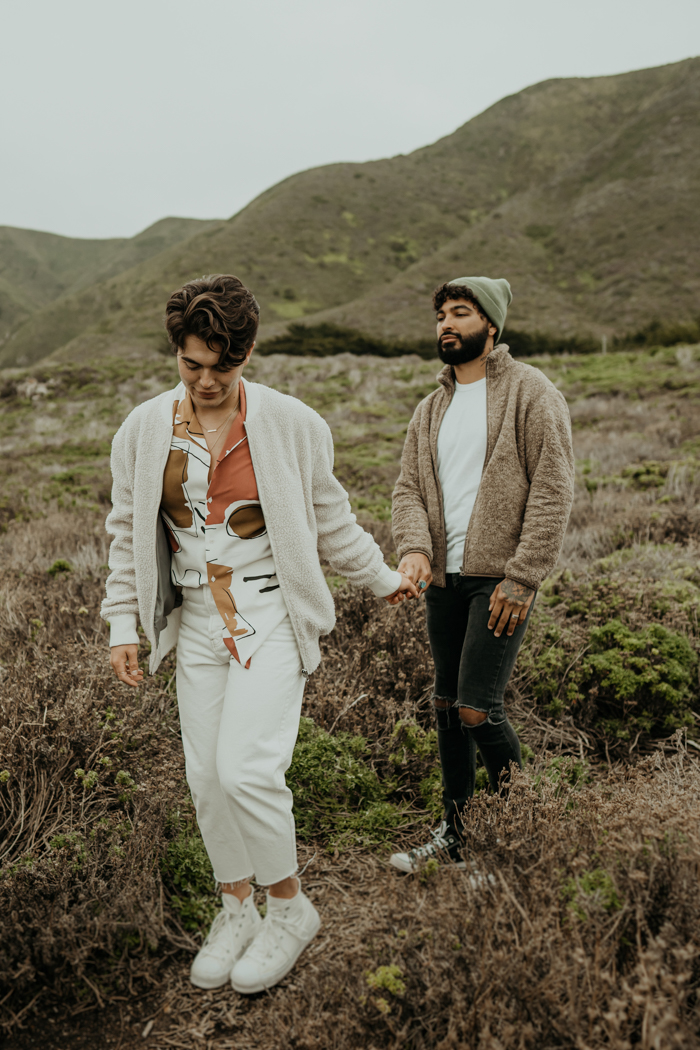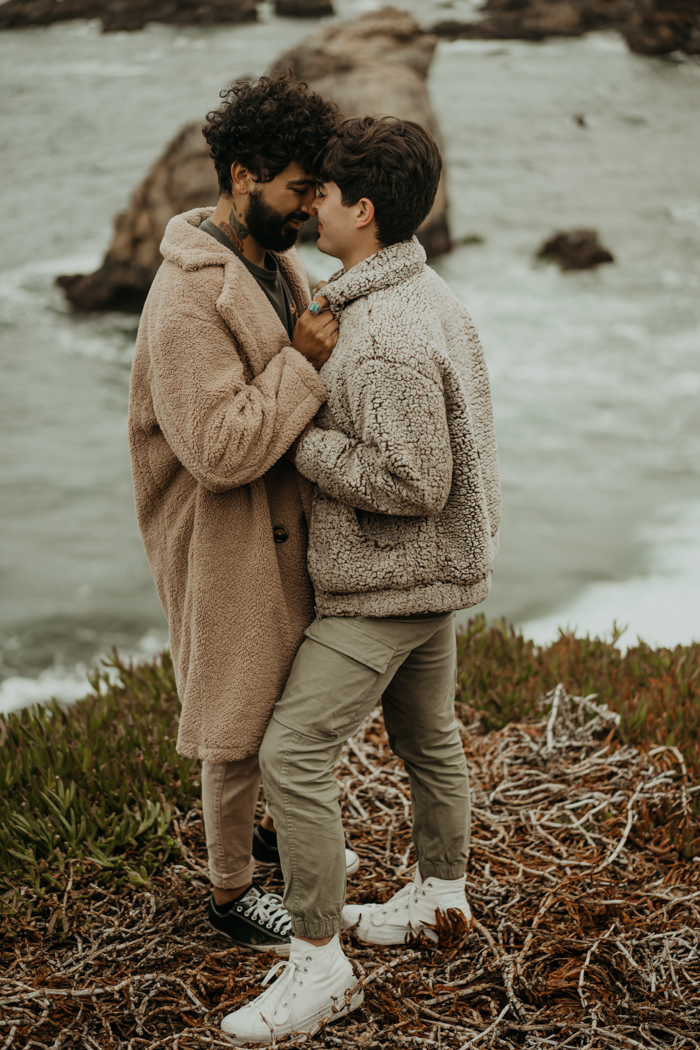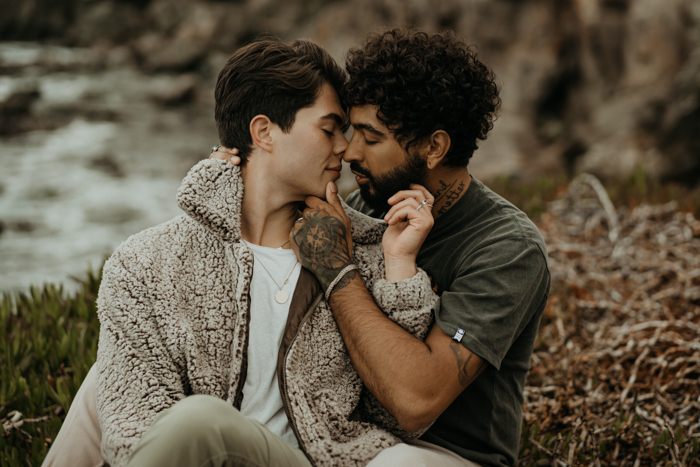 Shop similar shearling coats: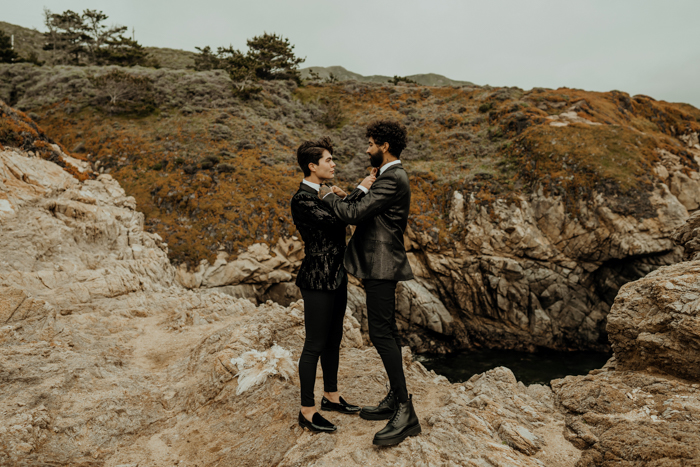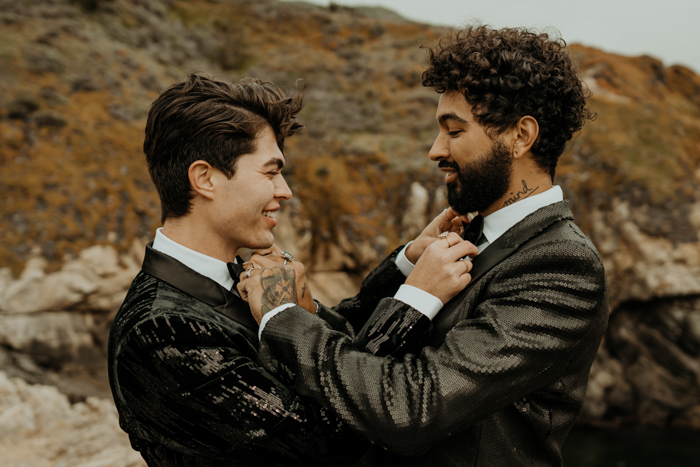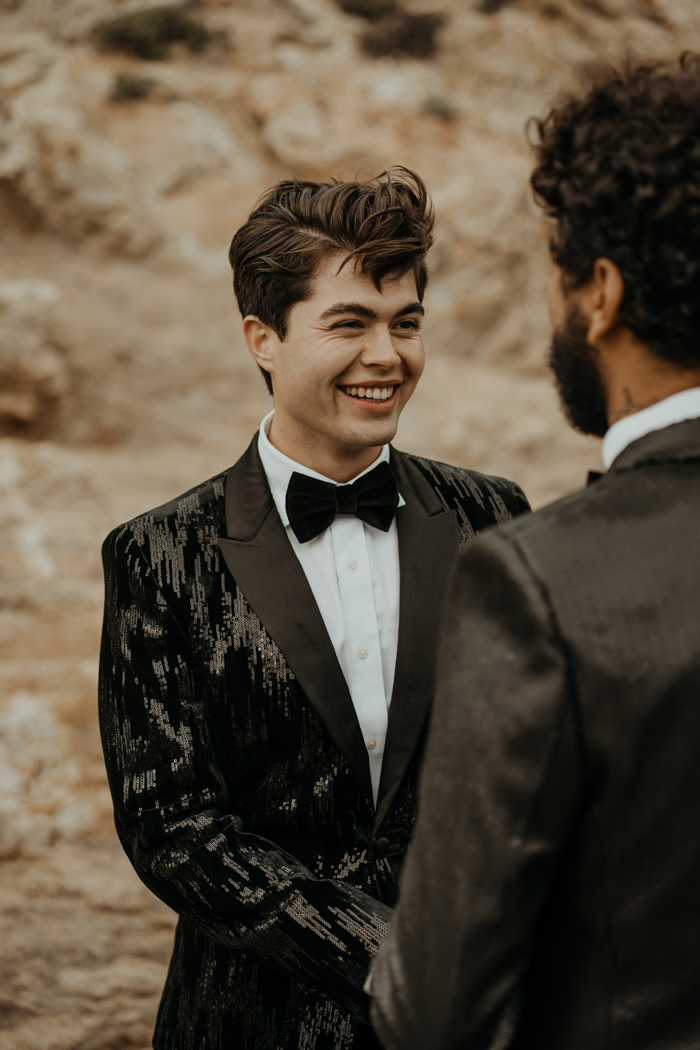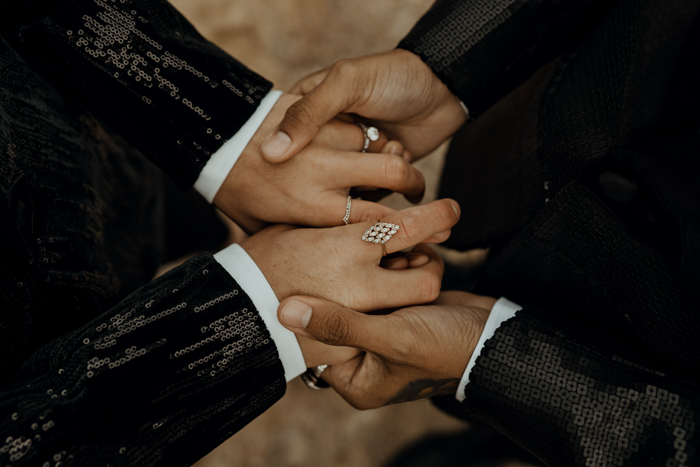 Shop similar sequin blazers: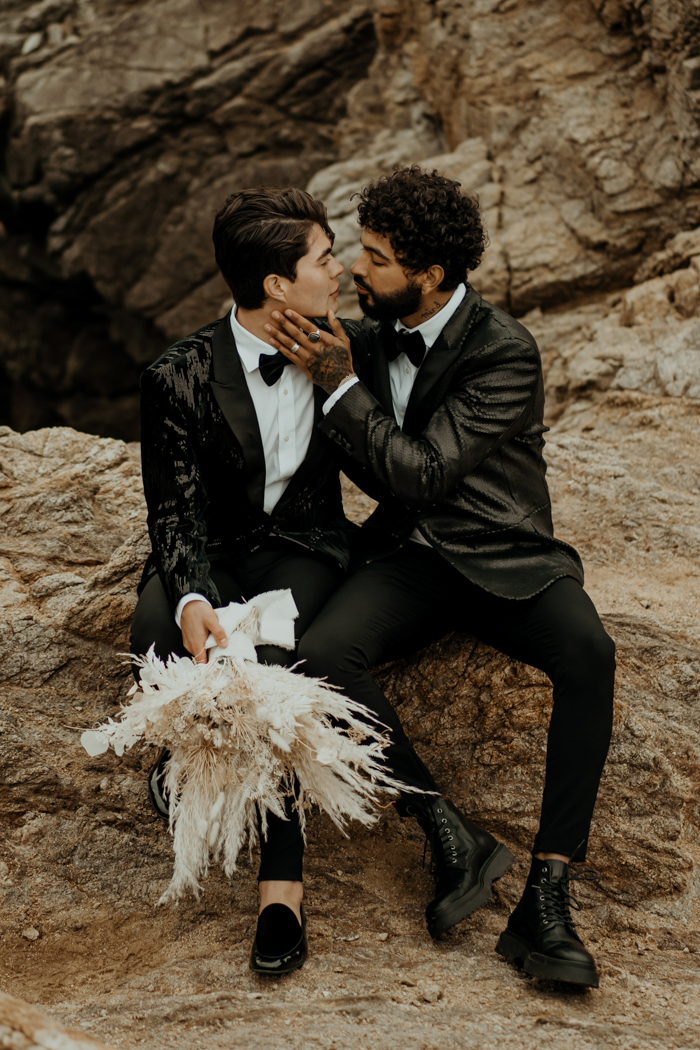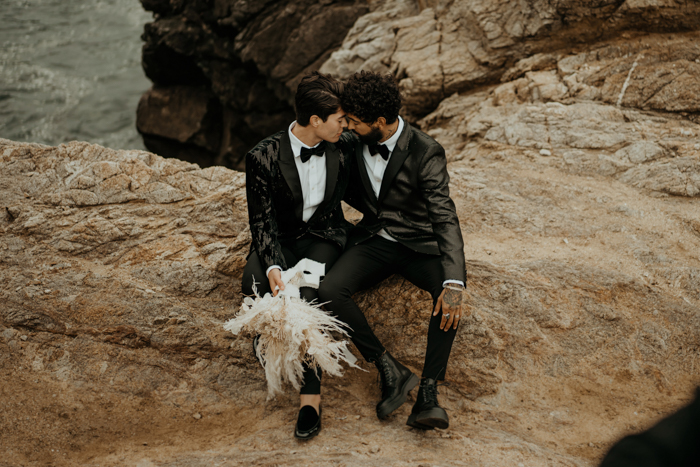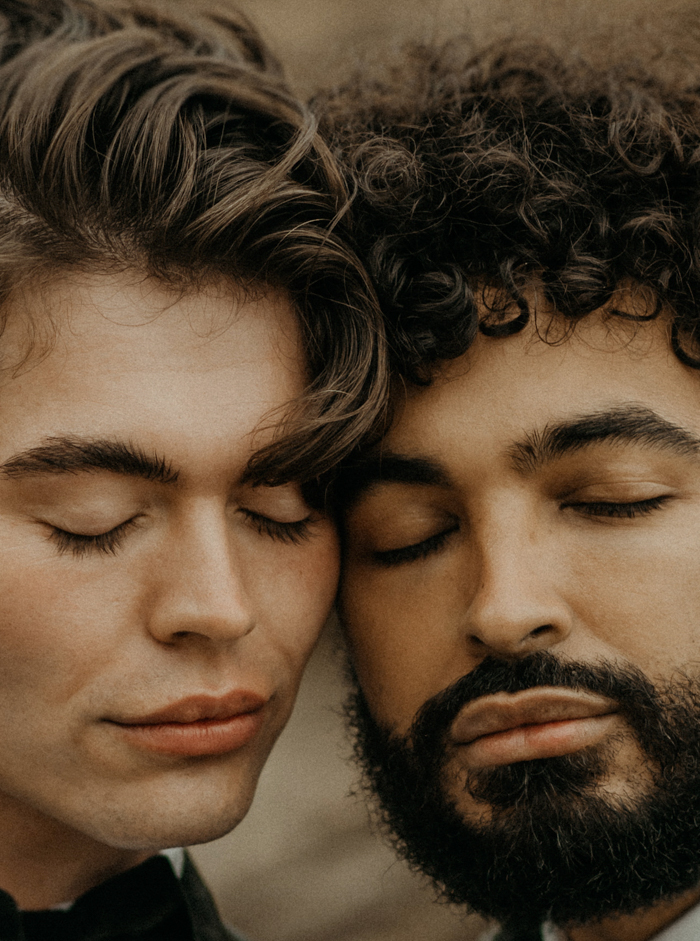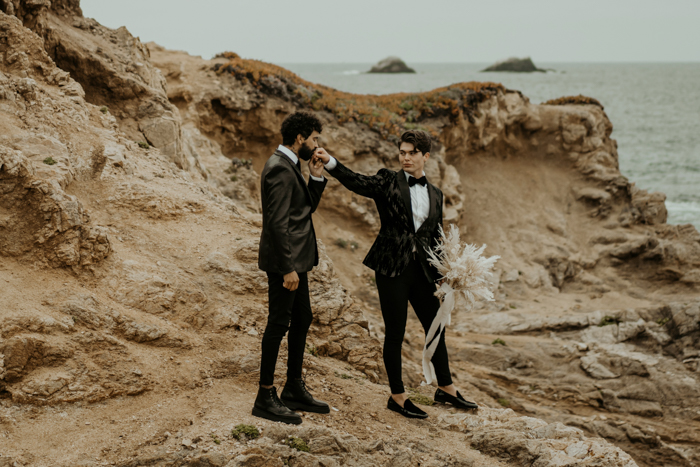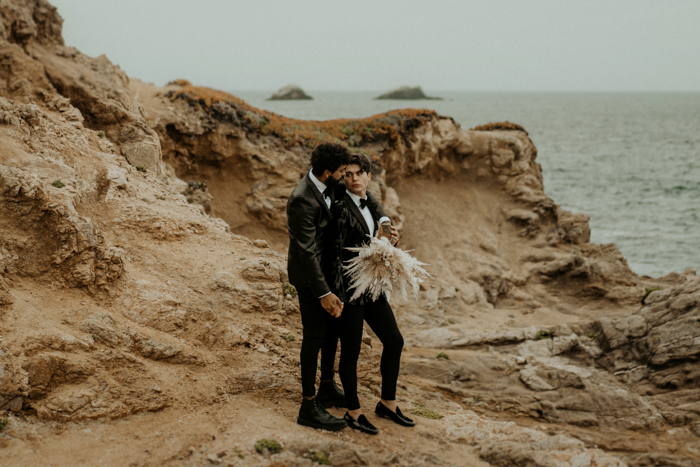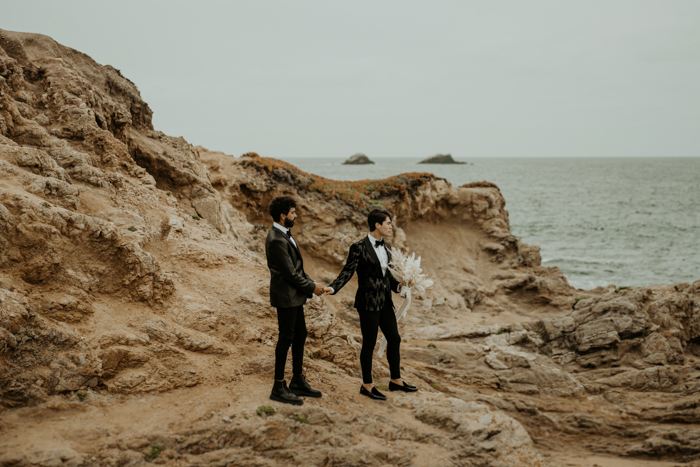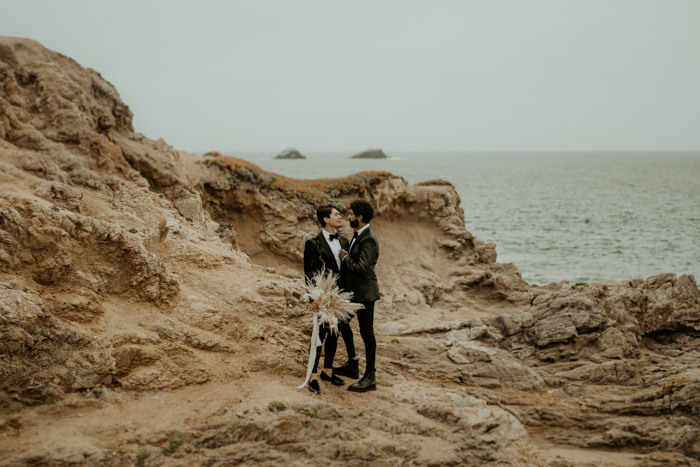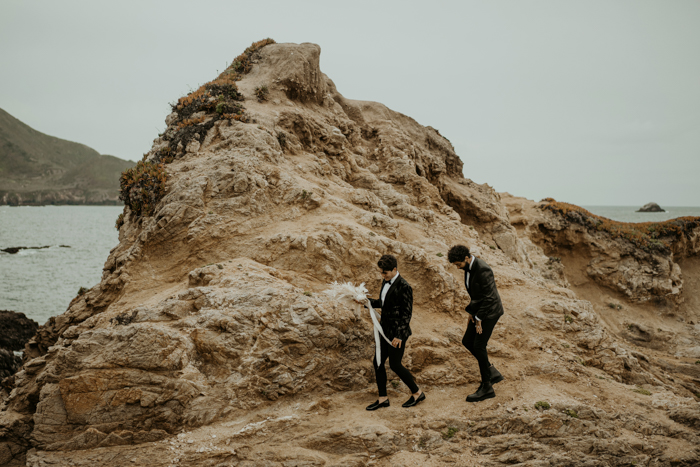 Recommended reading: Not sure if eloping is right for you? Check out these 4 reasons to elope that'll help you with your planning!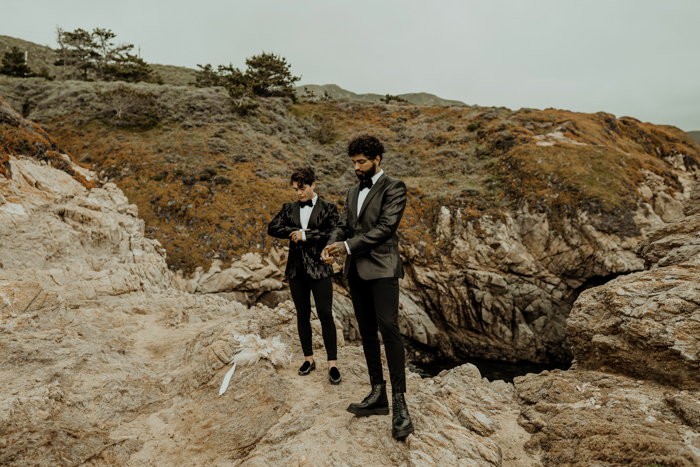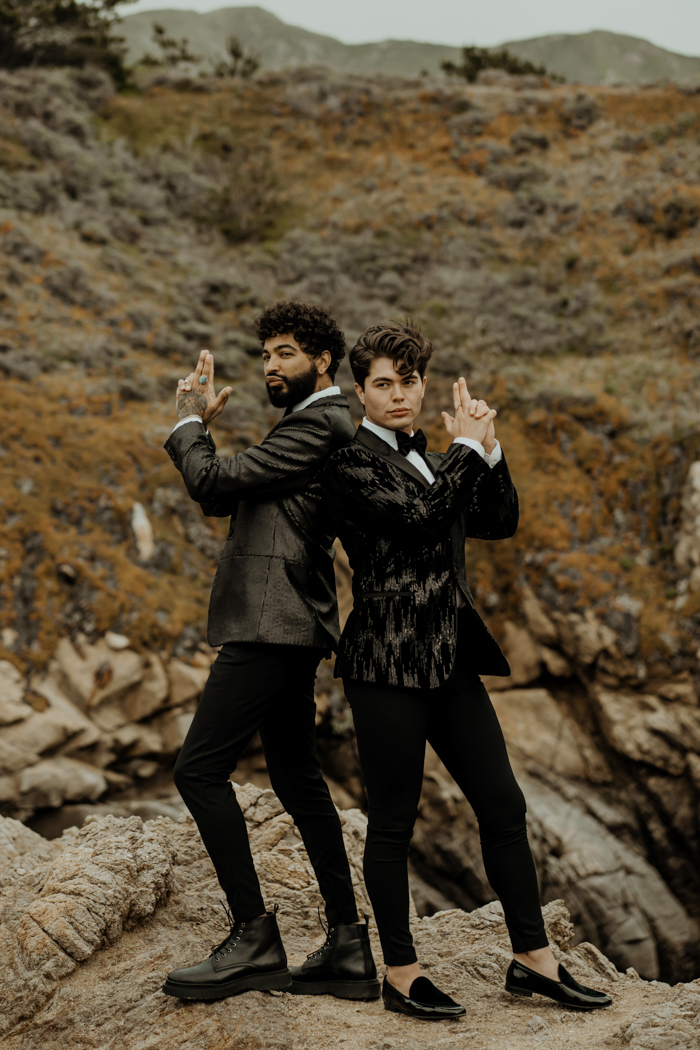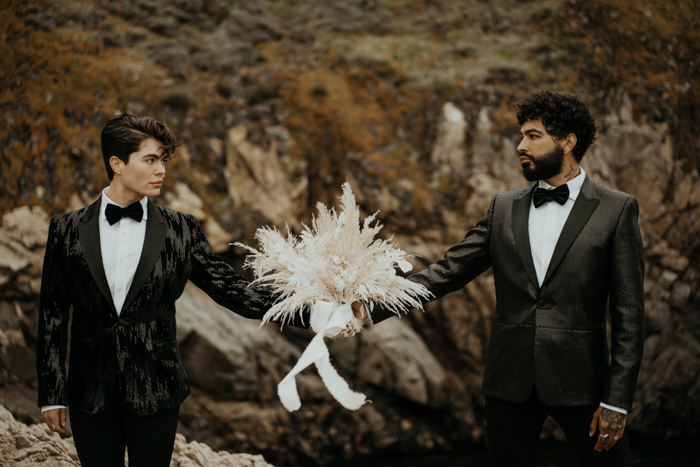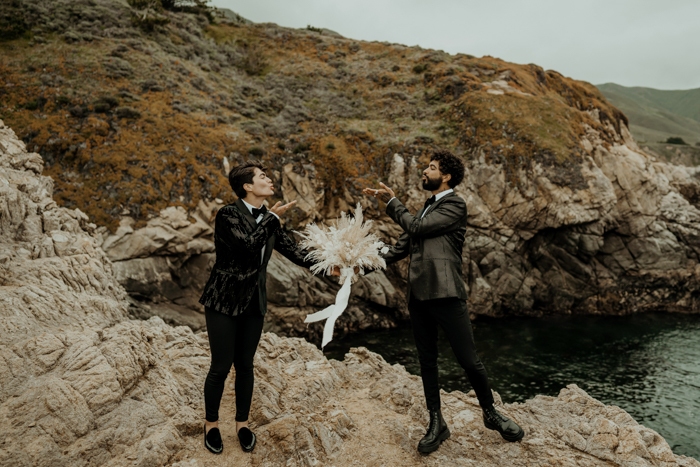 Recommended reading: Want more sunset elopement inspiration? Check out this Yosemite elopement at sunset!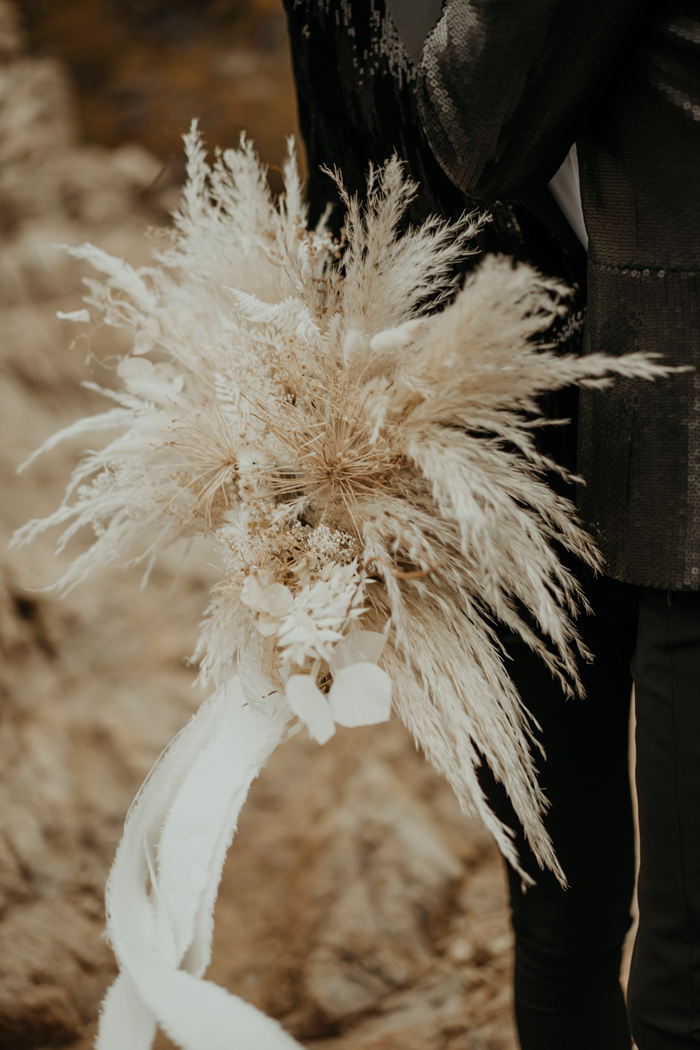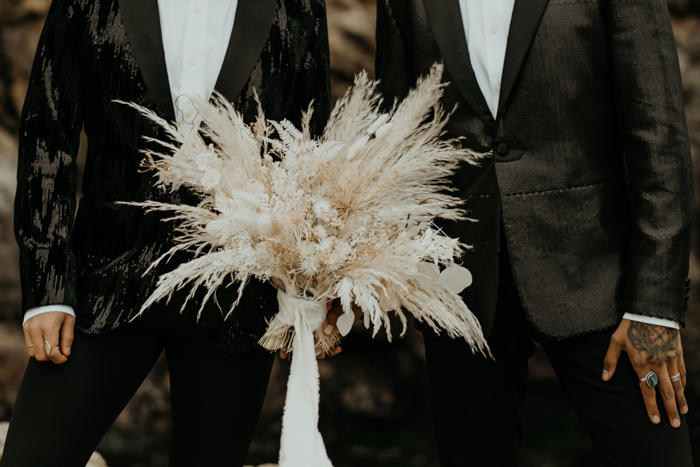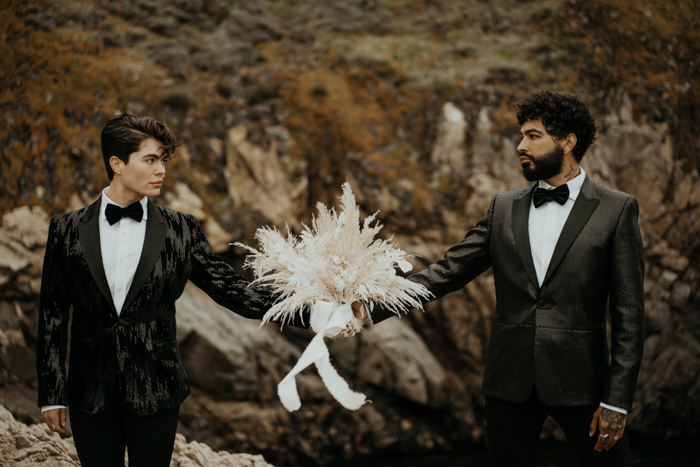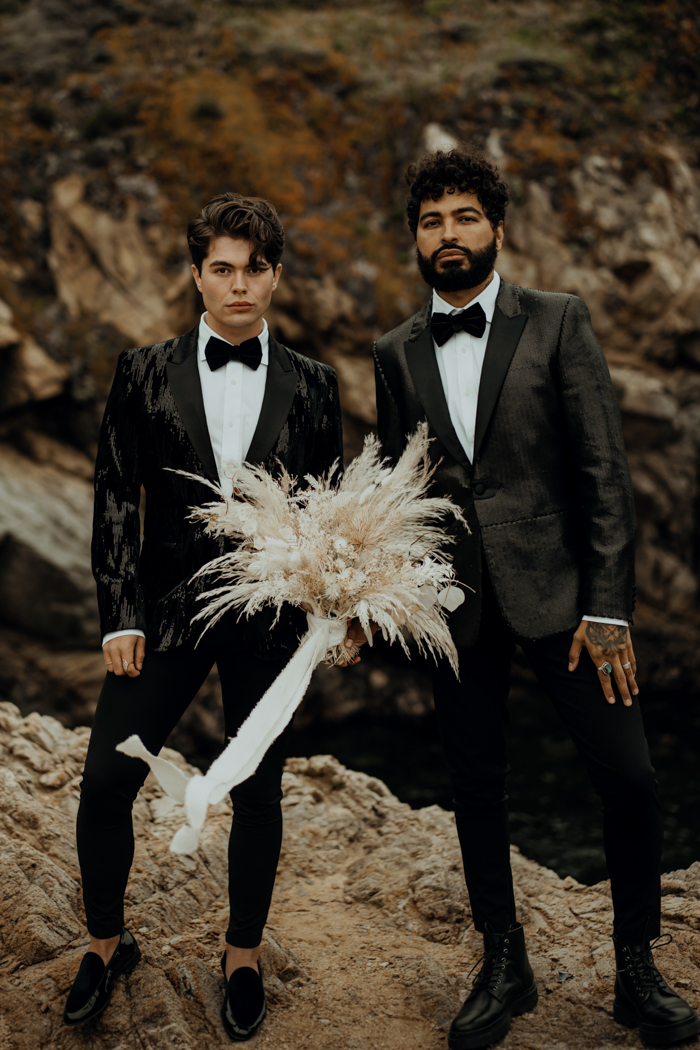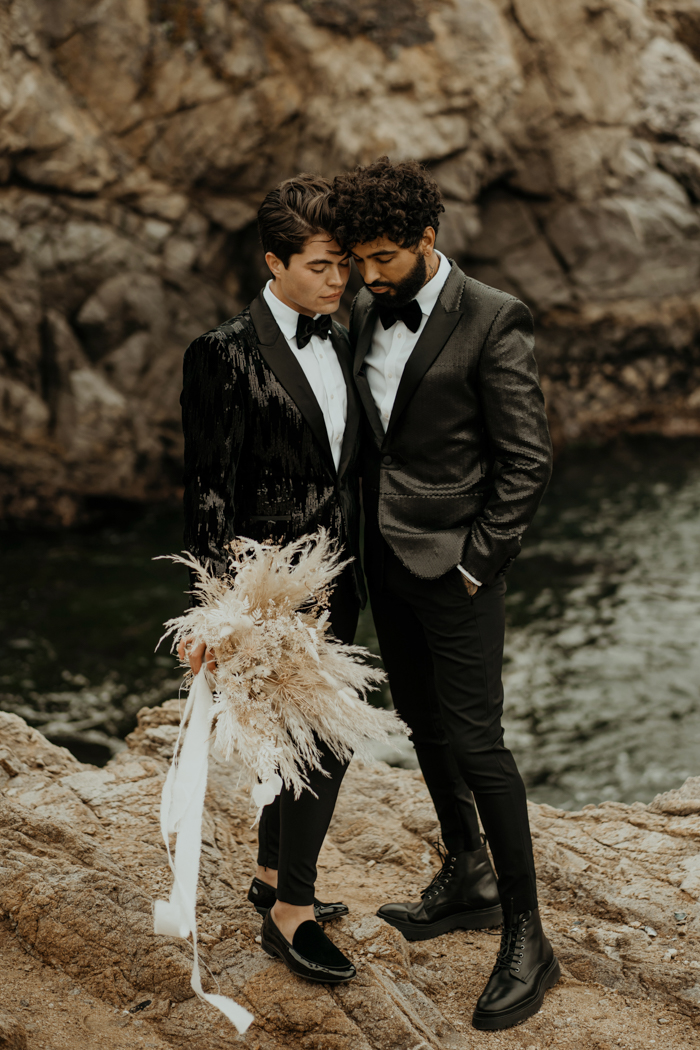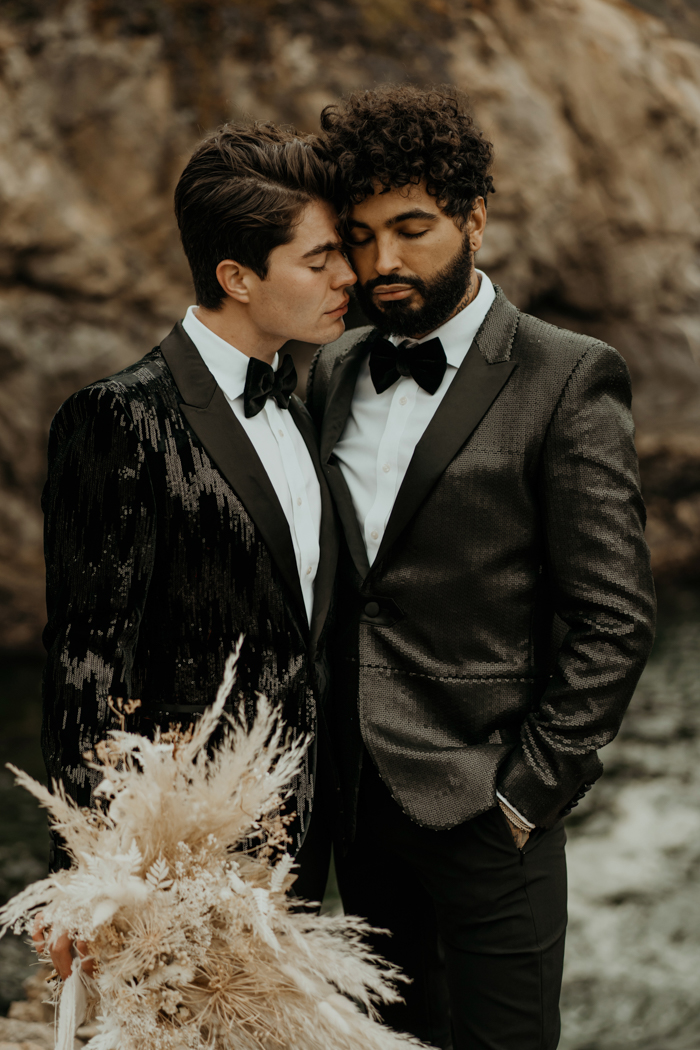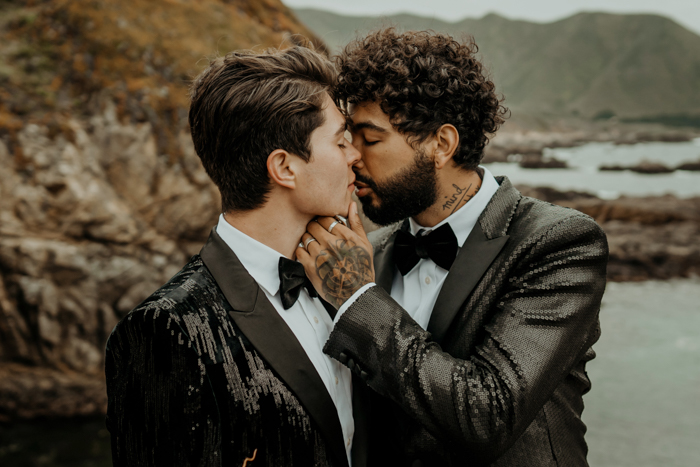 Big shout out to Rylee & Co. for capturing and sharing this sunset elopement inspiration with us. If you're not certain about what eloping could mean for your celebration, check out what it means to elope. And once you're convinced, check out our ultimate elopement planning guide.